Simple Vietnamese recipes are becoming more and more popular. For example, there're many chances that you've known about Banh Mi long before I wrote this article.
Vietnamese cuisine is said to be one of the most healthy and balanced in the world because there are a lot of vegetables and herbs included.
Featuring unique sauces' nuoc cham', a perfect combination of simple spices and herbs, most Vietnamese recipes become favorite dishes of foodies because they help them discover a whole new world of foods. The best part? Everybody can cook and enjoy them in the comfort of their houses.
Let's start!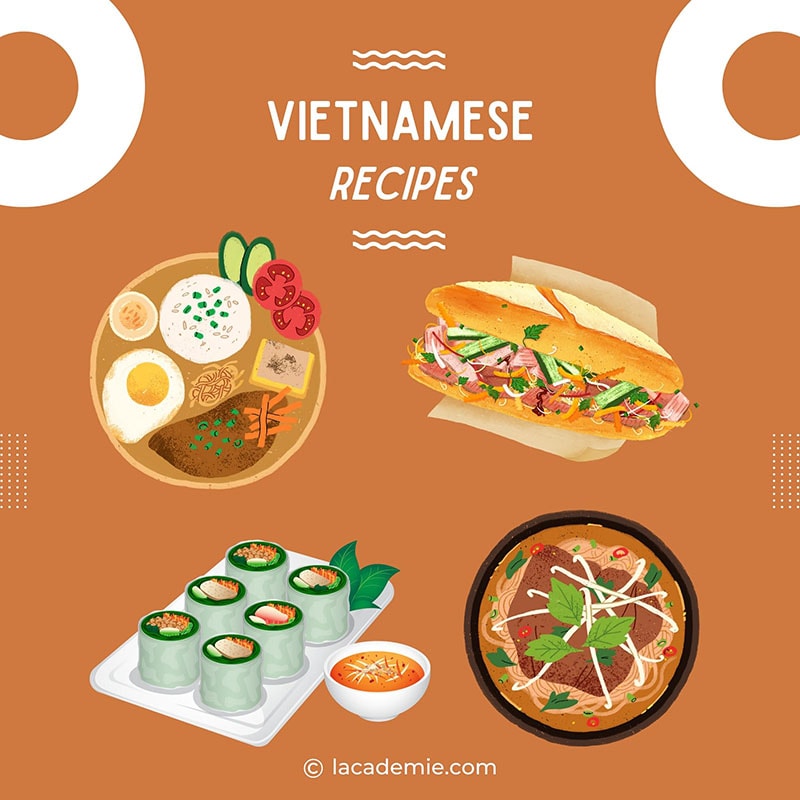 List Of Tasty And Simple Vietnamese Recipes
Below is a selected list of simple delicious Vietnamese dishes that'll you can begin with if you're new to Vietnamese cuisine.
Appetizer Recipes
Crunchy Vietnamese Chicken Salad (Goi Ga)
Vietnamese Papaya Salad
Vietnamese Hot And Sour Soup (Canh Chua)
Purple Yam Soup
Main Course Recipes
Grilled Pork Noodle With Salad
Vietnamese Pork Chops
Vietnamese Broken Rice With Pork Ribs
Vietnamese Fermented Fish Noodle Soup
Vietnamese-Style Chicken Congee
Vietnamese Chicken Curry
Vietnamese Shaking Beef (Bo Luc Lac)
Shrimp Fried Rice
Vietnamese Egg Rolls (Cha Gio)
Pork Meatball Banh Mi
Vietnamese Beef Pho
Vietnamese Pork Meatballs with Rice Noodle Salad (Bun Cha)
Vietnamese Braised Pork with Eggs (Thit Kho Tau)
Peanut Sticky Rice
Side Dish Recipes
Vietnamese Style Caramel Chicken Wings
Vietnamese Rice Paper Rolls
Vietnamese Pickled Vegetables
Vietnamese Crepes
Vietnamese Fried Tofu
Stir-Fried Mixed Vegetables
Vietnamese Rice Noodle Salad With Chicken
Winter Melon Soup with Meatballs
Vietnamese Cabbage Roll Soup
Dessert Recipes
Vietnamese Fruit Cocktail With Coconut Milk
Pandan Waffles
Vietnamese Iced Coffee
Steamed Rice Cakes (Banh Bo)
Sesame Balls Recipe (Banh Cam)
Simple Vietnamese Recipes You Can't Have Enough
As Vietnamese people, Vietnamese foods are simple and yet still able to make others gradually fall in love with them. You might find fish sauce alone stinky, but it undeniably adds depth to the dish when incorporating it into the cooking.
The more you taste Vietnamese foods, the more you can't have them enough and start to find a way to cook them at home. Right?
Delightful Appetizer Recipes
Let's whip up some easy Vietnamese appetizers for your guests and make sure to double the batch because people will come back for more
There are various versions of crunchy chicken salads across Vietnam. All of these starting recipes are flavorful and suitable for summer days. This is a recipe you'll like to print and keep in your back pocket for those moments when you want to refresh your taste buds.
This salad is more than meets the eye. It's crunchy, refreshing, sweet, spicy, and a bit sour. As far as I know, it's recommended that you use green papayas for the ultimate result. Remember to add mint and cilantro to round up the dish.
The best part? It takes only a few minutes to complete and doesn't require any cooking efforts.
Although this soup will cost you a trip to the Asian market because it includes many Asian veggies and herbs, it surely won't let you down.
In this recipe, shrimps are used to bring richness to the soup, but you can replace them with other seafood. Tamarind is also preferable to lime juice because it lends a milder sour taste to the dish.
This comforting soup will win the hearts of diners with savory flavors and vivid colors. For more protein, you can add finely chopped shrimp or ground pork. It's best to serve warm with a bowl of cooked white rice.
Awesome Main Course Recipes
Savory and filling Vietnamese main course recipes are waiting for you in the following section. Let's see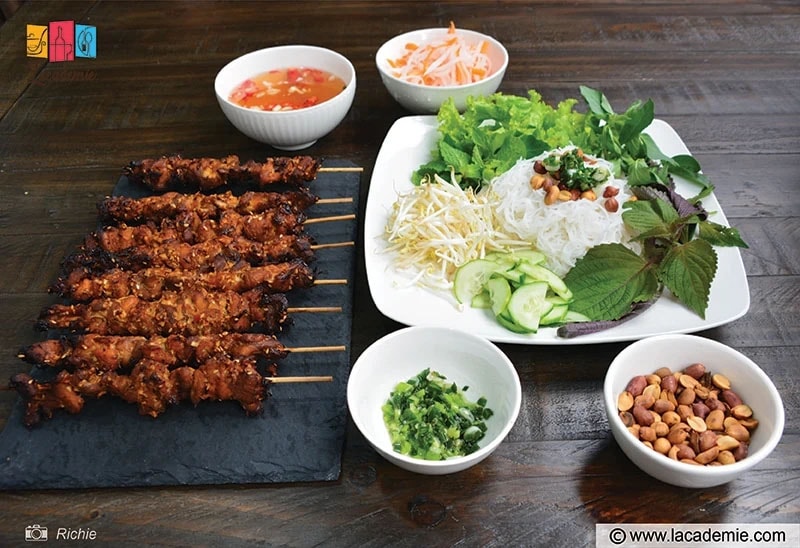 If you like something savory, smoky, and of course, tasty, I have a perfect recipe made with pork. They include marinated pork skewered in a bamboo skewer, rice noodles/rice vermicelli, herbs, and other ingredients.
Allow the marinated pork to rest for at least 1 hour. Otherwise, the meat might taste less flavorful. Then grill them in an oven and flip the skewer so the meat can be cooked completely.
For serving, you should prepare a sauce, which is made with fish sauce, brown sugar, garlic, lime juice, etc.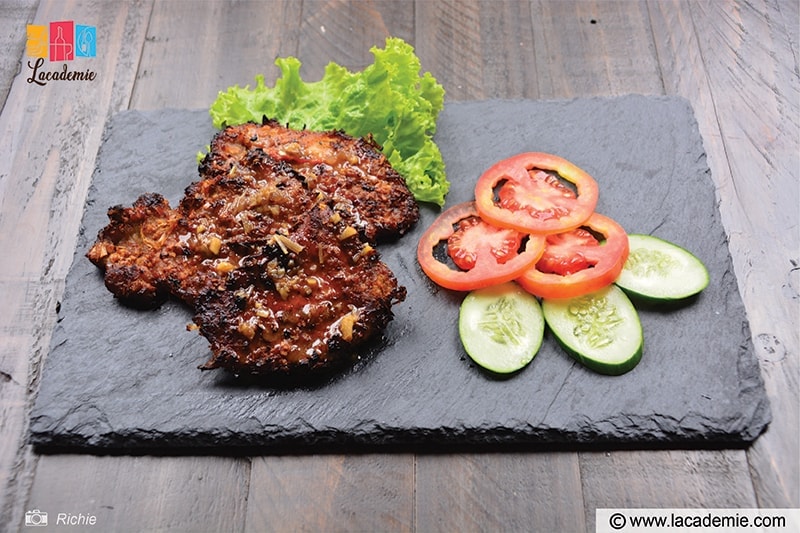 Here is another Vietnamese BBQ pork recipe for your family dinner, but you'll be using bone-in pork chops this time.
Traditionally, the Vietnamese make this dish by charcoal-grilling marinated pork chops to perfection. However, you can also make it with an electric grill. If you want to enjoy this delectable pork dish in the most authentic way, cook up some broken rice to pair with it.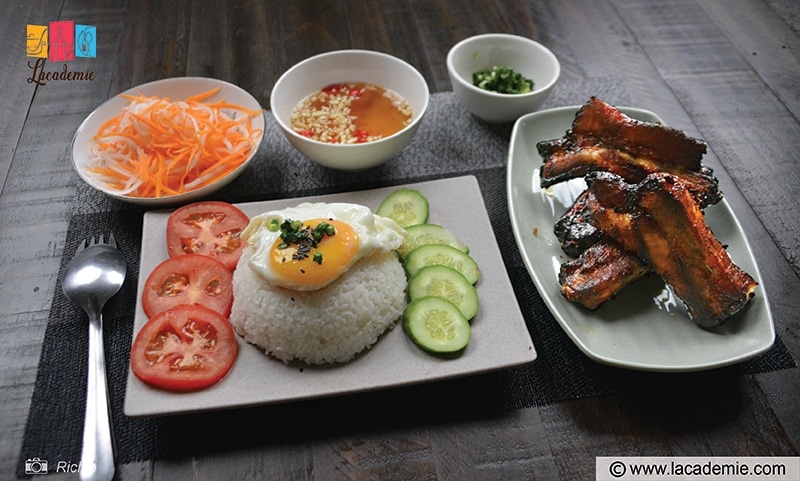 Com Tam is arguably the most iconic street food in Saigon and is definitely a must-try for any foodie. This dish usually consists of broken rice, grilled pork, pickled vegetables, pork cracklings, and sunny-side-up eggs. That said, Com Tam is highly customizable and practically tastes great with any side dish.
The recipe in today's list uses St. Louis styles ribs, which have a tender texture and a beautiful presentation. While the locals typically grill the pork on a charcoal grill outdoors, you only need a multifunctional oven to make this dish at home.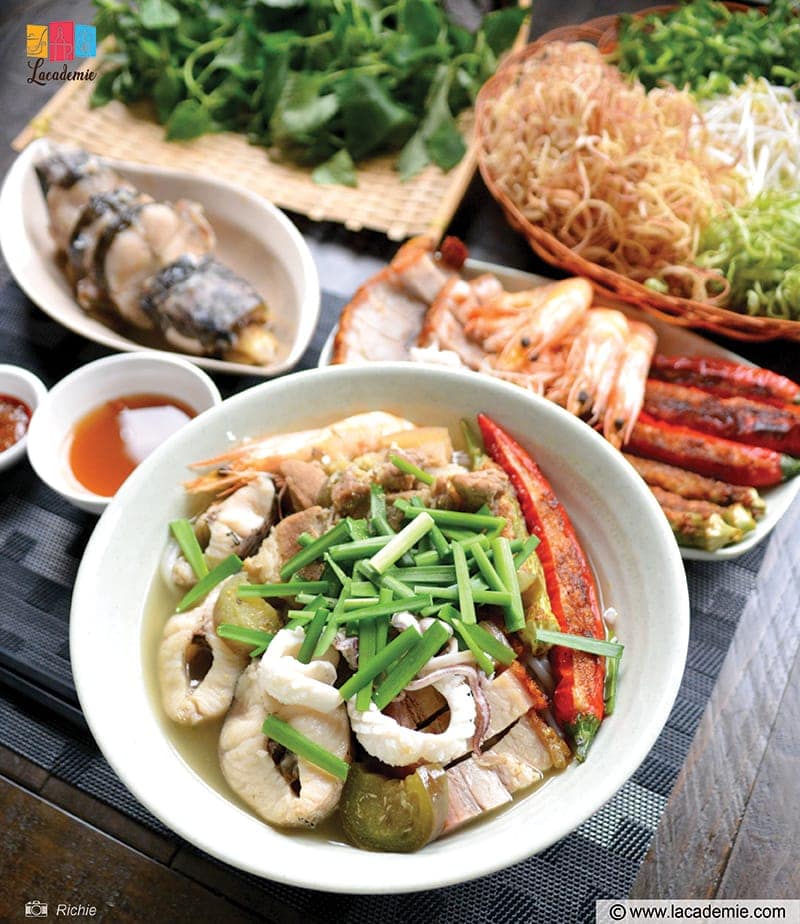 If you want to try a Vietnamese delicacy with an intense aroma and unique taste, I'm sure you'll love this recipe. Known locally as Bun Mam, this dish traditionally requires a combination of fermented Ca Linh (moustached danio) and Ca Sac (snakeskin gourami).
The Vietnamese cook the two kinds of fermented fish until fully dissolved to make the broth. This process results in a distinctive flavor profile that you either love or hate. Much like many other Vietnamese noodle dishes, people typically enjoy Bun Mam with fresh herbs and veggies.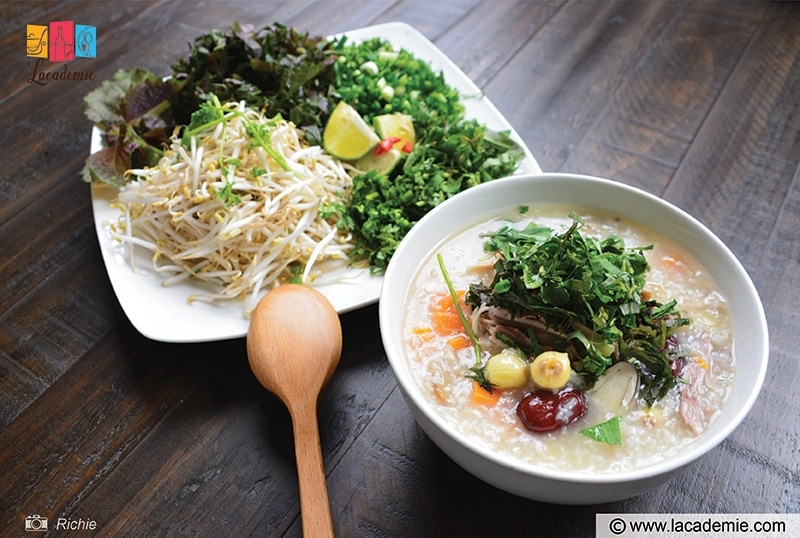 Vietnamese Chicken Congee (or Chao Ga) consists of two base ingredients: rice and chicken. Although that might sound bland, you'll be surprised by how flavorful and fragrant this dish is.
The secret here is the collection of condiments and spices that the locals add to the rice. They also cook the rice in chicken broth, which adds to the aroma and flavor. Some people like to use a mixture of sticky rice and regular rice to give the dish a more unique texture.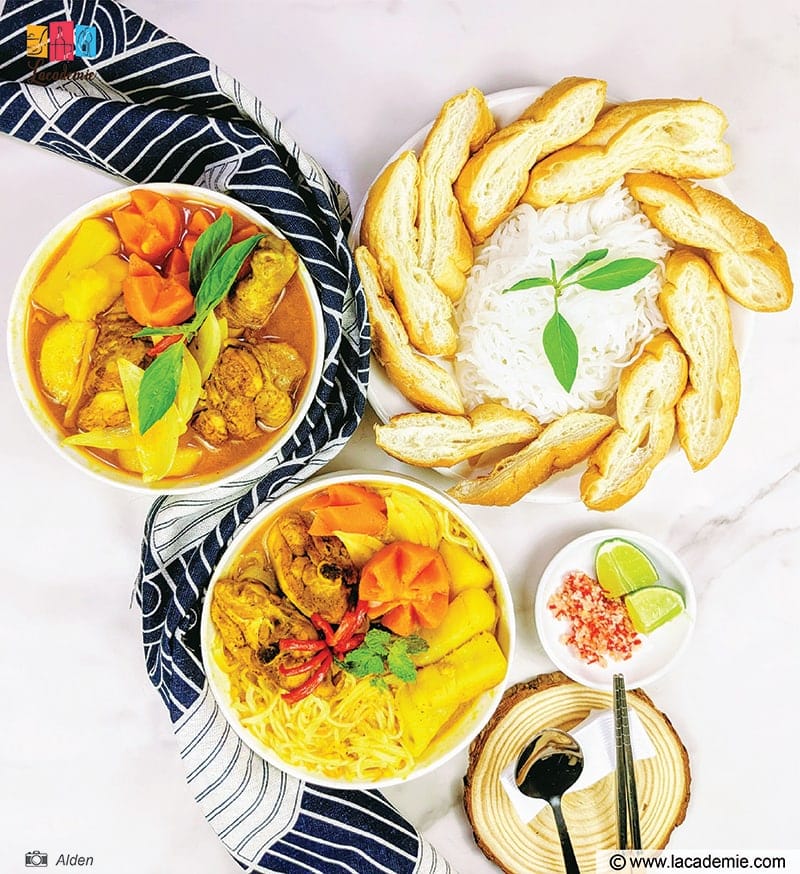 When it comes to curry, people usually think of a spicy stew dish coming from India or Thailand. Although not as well-known globally, the Vietnamese version of chicken curry is also an incredibly delicious dish that you should not miss.
Unlike their Thai and Indian counterparts, the curry from Vietnam cuisine is rather mild and sweet, making it a more children-friendly dish. The sweetness comes from a combination of coconut milk and soy milk, which also gives the curry a touch of fattiness.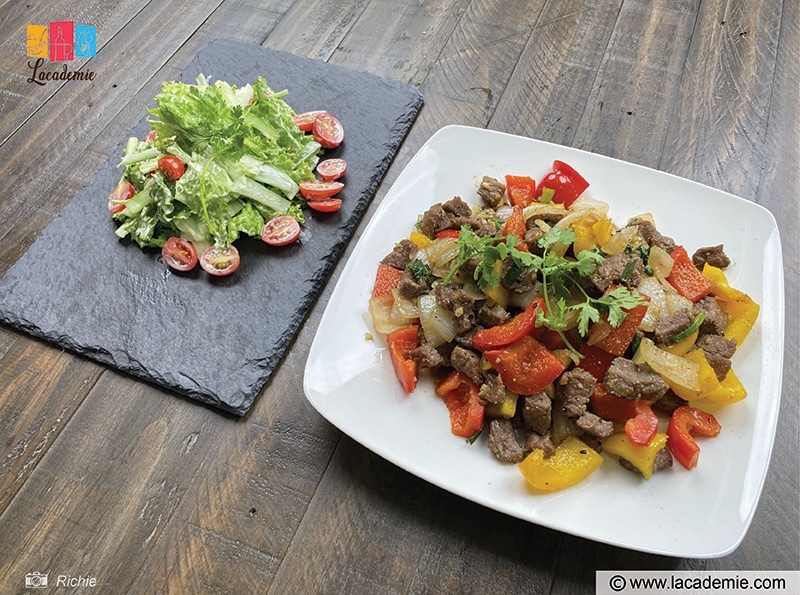 Vietnamese shaking beef is a dish with quite an interesting name. Many people believe that its native "Bò lúc lắc" comes from the word "xúc xắc", meaning a dice in Vietnamese. Why a dice? You might ask. Well, it's because the beef is diced into small cubes.
In addition to beef, this dish also includes a lot of vegetables, a common feature of Vietnamese dishes. Every ingredient comes together to create an impressive treat full of flavors and colors.
This recipe shows you a perfect way to use up leftover rice in your fridge. There is no strict rule about what you should toss into the pan. Besides peeled and deveined shrimps, I add diced carrots, green onions, and beans.
I am a big fan of Vietnamese egg rolls. When I have spare time, I often prepare a large batch and put them in the freezer. This way, I can fry them whenever I crave them. In Southern Vietnam, the dish is called "cha gio" and is a popular Saigon street food.
For the ultimate treat, you serve these deep-fried egg rolls with "nuoc cham" which is made with fish sauce and other spices.
Although, this dish asks for many ingredients, it appears easier to make than you imagine.
Here's how to make Vietnamese egg rolls. You can see this video to know more:
Pork Meatball Banh Mi is traditional street food in Southern Vietnam. It's a must-try dish once you come to Vietnam, not only because of its yummy flavor but also because it carries the soul of local people.
Banh Mi is a winning combination of many ingredients which brings you a warm roll of various textures and aromas. In addition to meatballs, you can also pair Banh Mi with flavorsome chicken.
It's one of the top choices for Vietnamese breakfast. However, feel free to enjoy it any time during the day.
Many people believe that Pho is one of the most delicious soups globally, and so do I. If you plan to visit Vietnam, this world-renowned Vietnamese noodles variety is a must-try breakfast. The stock alone tastes flavorful and amazing.
There are 2 main types of Pho; one is made with beef (more popular), and one is called chicken Pho.
It might take quite a lot of work to prepare Pho from scratch so you tend to seek help from store-bought Pho condensed broths but I truly don't recommend so. Just follow the step-by-step cooking guide with patience and you can get the expected result.
Bun Cha combines tasty grilled Vietnamese meatballs, rice noodles, various fresh herbs, and pickled vegetables. The popular rice noodle dish is served with a special sauce which is prepared according to the typical taste of Vietnamese people.
You can easily find Bun cha on the street thanks to its mouthwatering flavors which comes from the grilled pork on the stove.
Thit kho tau is my favorite dish of all time, and I often cook it to enjoy with warm white rice, especially at dinner. It's also a great meal prep.
The secret of delicious thit kho tau is to use fresh coconut juice to braise the pork slowly. This way, your dish will taste more decadent, sweeter, and more savory.
As for the meat, there have been several questions whether pork loin is better than pork shoulder or vice versa. Well, in this case, you should opt for pork shoulder pork belly. The latter often contains more fat than the former.
Let's upgrade your cooking skills with this Thit Kho Tau recipe. You can see this video to know more:
This filling and hot peanut sticky rice can be an ideal option for a satisfying yet simple breakfast. Glutinous rice and peanuts are cooked together using an electric cooker and often served with roasted sesame. In this recipe, you add coconut milk to enhance its flavor.
Did you know that in Vietnamese, this dish is called "Xoi Dau Phong"? That's why whenever someone asks me to name food that begins with the letter "X", the first thing that comes to my mind is this delicious Vietnamese food.
Scrumptious Side Dish Recipes
Grab a cold beer or your favorite drink, then enjoy along with these fantastic side dishes! Cheers and have a good time with family and friends.
You can enjoy this dish alone or better to eat with steamed rice and hot sticky rice. These sweet, spicy, salty, sour, and caramelized chicken wings can satisfy all your taste buds and make you crave more.
The best thing about this recipe is that it's quick to make and can be a yummy meal prep. Typically, you will find it an excellent idea for lunch or dinner.
Fresh-tasting Vietnamese rice paper rolls are a healthy side dish you can treat your family members and friends all year round.
There are two ways to serve this snack: You can prepare all the ingredients and let people make rolls by themselves, or you can make everything ahead because rice papers are thin, so it might take time for people to deal with them.
Vietnamese pickled vegetables are perfect for Banh Mi because of their sour and sweet flavors, which combine well with Banh Mi's filling.
You can prepare a jar of pickled vegetables at home without a few simple steps in no time. It's also paired well with fish and chips, BBQ, spring rolls, noodles, and more.
This is a delectable recipe full of shrimps, beef, cooked green beans, and bean sprouts. To make crepes crispier, the batter shouldn't be too thick.
Vietnamese people prefer eating crepes when they are freshly made. It would be better to wrap half of a crepe with lettuce leaves and dip it into a sweet and sour sauce.
Discover how to make pork belly & shrimp-filled sizzling Vietnamese crepe:
This straightforward recipe is oh-so-good and perfect for people who pursue a vegetarian diet. Adding lemongrass (or swap-ins for lemongrass) to fried tofu creates a fantastic aroma which you might drool just by smelling the dish.
If you want to find a way to consume more vegetables in your meals, this dish is worth trying. It's quick and simple to make so it's perfect in case you need to whip up something for lunch or dinner.
There is no strict rule about what you should put in the wok, but you'd better pick a wok made of good carbon steel, so the heat can spread evenly to your vegetables. Also, you might choose vegetables with various colors. This way, your dish looks more appealing.
It's recommended that you should use fish sauce to enhance the overall flavor of the dish.
If you're running low on ideas for what to eat on hot days, I suggest that you try to cook Vietnamese rice noodle salad with chicken. It's not only refreshing but also able to keep you full till the next meal.
This dish can be cooked in no time with a bit of preparation no other than searing several marinated chicken thighs.
Cooking winter melon soup with meatballs might be the most popular way to enjoy this vegetable.
Although winter melon has almost no taste, it will permeate the meaty flavor and become very delicious in this recipe. Nothing compares with some hot and healthy soup in winter.
This hearty and delicious soup contains meat-filled cabbage leaves and chicken broth. If it's your first time cooking the dish, it might be a bit challenging to wrap ground pork without tearing cabbage leaves and how to tighten it properly.
Just remember to boil or steam leaves first so that they become softer and easier to handle.
Toothsome Dessert Recipes
Many people have said traditional sweet foods in Vietnam are satisfying and tasty. And believe me, they are not wrong. These desserts are mostly made from simple ingredients and taste more delicate than desserts from other countries.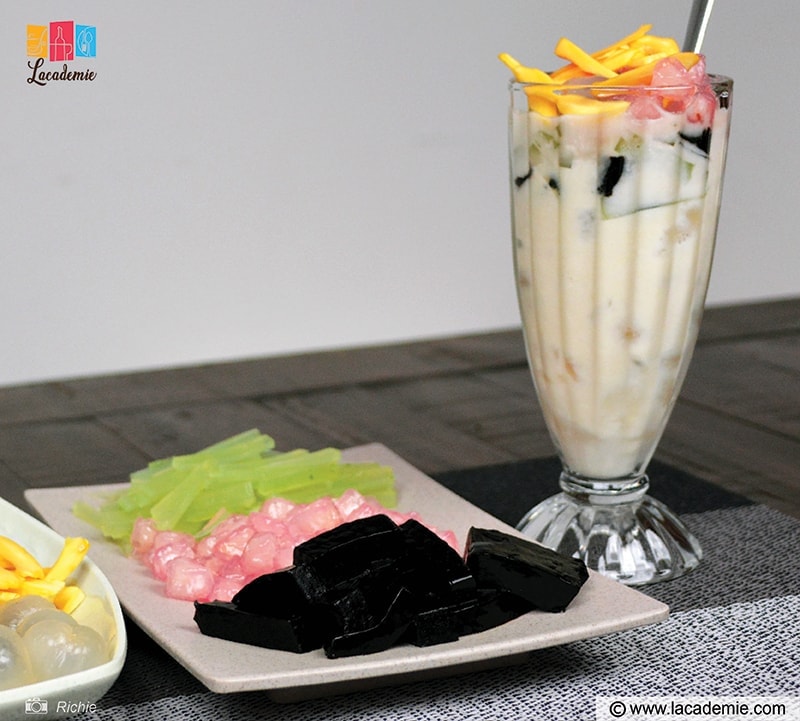 Che or sweet soup is a classic Vietnamese dessert with many variations across the country. You can find simple versions with beans or other more complicated ones such as this fruit cocktail.
If you're a fan of tropical fruits, you're in luck since this sweet treat contains an array of fresh fruits, like durian, jackfruit, and longan. Plus, the addition of jellies gives the dessert a unique texture.
Pandan waffles are a favorite Vietnamese snack that is straightforward to make and loved by kids. This dessert is often sold on the street and is a bit different from waffles you used to try. They feature chewy texture, bright green color with pandan and coconut flavor.
Sweet and satisfying Vietnamese iced coffee uses condensed milk instead of fresh whole milk to saturate the strong aroma of dripped coffee. It's an excellent way to start a new day or boost your energy during break time.
If you've ever been to Vietnam, you might notice that nothing is easier than finding a local coffee shop that sells this drink at a low price.
As a coffee enthusiast, I can say that Kahawa, a coffee drink from Ethiopia, is a worthy rival as well. So, don't forget to try out this signature Ethiopian delicacy as well whenever you have the chance to, especially if you love coffee as much as I do.
One of my favorite Vietnamese snacks is banh bo. They might be called cow cake, crawl cake or sponge cake in English. It's a perfect treat for your family and guests at the weekend.
People, especially children, will love these colorful and delectable steamed rice cakes. When serving, they're dipped in thick and creamy coconut milk and topped with toasted sesame seeds.
Here's a step by step guide on how to make steamed rice cakes. You can see this video to know more:
This Vietnamese doughnut features both crunchy and chewy textures. In my opinion, it tastes better when eating warm because its crust will be crispier.
In terms of filling, mung bean and coconut fleck paste seem to be a perfect combination. However, there's no strict rule about the filling so that it could vary according to your taste preference.
What Are Your Favorite Vietnamese Recipes?
Have you ever been to Vietnam? Believe it or not, enjoying these mentioned recipes in Vietnam by chopsticks with local people will be much more interesting.
However, cooking them at home is always a good idea if you want to try new things or crave Vietnamese foods.
The best part? Most Vietnamese recipes in my article are quite straightforward and budget-friendly. They are also nutritious and satisfying.
If you're ready to cook some Vietnamese dishes, it's recommended that you buy a good quality bottle of fish sauce and some Vietnamese kitchen essentials.
For me, I like Vietnamese soups most, and often go to the Asian market and shop for ingredients for a week, then cook authentic Vietnamese dinner, I cook a bowl of soup depending on what I have in the fridge.
How about you? What are your favorite Vietnamese recipes? Which category do you like most?
Please drop me a line in the comment section if you have ever tried any recipe from my list.
Nutrition Facts
36 servings per container
---
Amount Per ServingCalories182
% Daily Value *
Total Fat 3.5g

6

%
Cholesterol 34mg

12

%
Sodium 498mg

21

%
Potassium 53mg

2

%
Total Carbohydrate 26.9g

9

%

Dietary Fiber 0.9g

4

%
Sugars 0.6g

Protein 8.1g

17

%
---
Calcium

20

%
Iron

2

%
Vitamin D

1

%
* The % Daily Value tells you how much a nutrient in a serving of food contributes to a daily diet. 2,000 calories a day is used for general nutrition advice.