When Vietnamese people crave grilled foods, they usually have Vietnamese pork chops in mind. Why don't you have them in yours, too? While this dish isn't exactly BBQ, these pork chops are just as savory and fun to eat. They are Vietnamese cuisine at its juiciest!
Traditionally, cooking Vietnamese pork chops demands certain skills and a charcoal grill. But with modern kitchen gadgets at your fingertips, preparing this dish is now a piece of cake. Scroll down to learn how to surprise your friends at the next BBQ party with this wonderful recipe!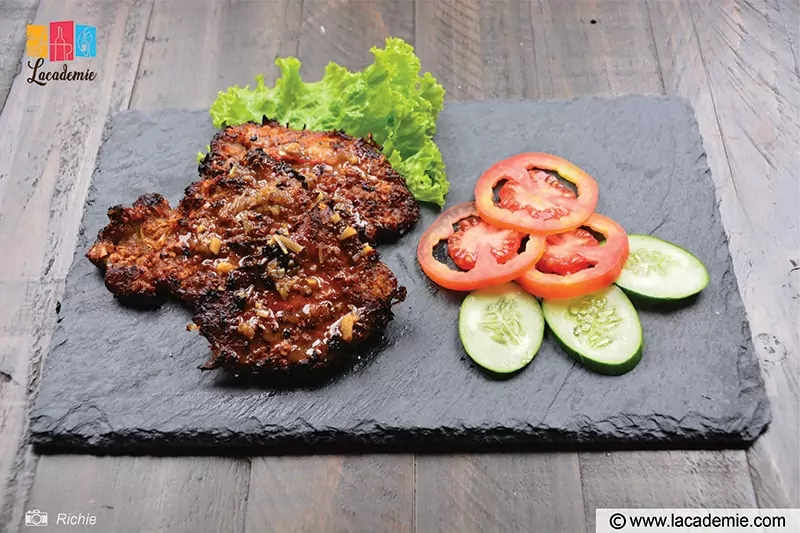 What Should You Know About Vietnamese Pork Chops?
Pork chops are a popular cut of meat for many people. Taken from the loin of the pig, they are lean, highly tender, and rich in nutrients (particularly proteins and minerals). While there are numerous ways to cook this cut, the Vietnamese-style one is totally worth exploring.
The proper name of this dish is "Sườn Nướng" (literally "grilled ribs"). Locals prepare it by marinating pork chops in a flavor-packed marinade filled with aromatic spices, then charcoal-grill them to perfection. In this recipe, you will learn how to make it with an electric grill.
Vietnamese people love to have pork chops served with Cơm Tấm (Vietnamese broken rice) or cooked white rice and pickled vegetables for a quick breakfast or lunch. Do you want to try that delicious combo?
Tools
Since this is basically a grilled dish, you're going to need several modern kitchen appliances. The tools for making Vietnamese pork chops are as follows:
Electric grill: choose a good product from a reliable brand that can get hot enough to brown your pork chops. I suggest buying a multifunctional grill that you can use to cook many other dishes.
Make sure the grill tray is sufficiently large to fit all the pork chops in one go, or you will have to cook in many batches.
Meat mallet: besides tenderizing pork chops, it is needed to smash lemongrass for the marinade.
Small bowls: hold the spices for the marinade.
BBQ tongs: handles the grilled pork chops. Choose a set that is long enough to keep your hands at a safe distance from the sizzling chops.
Chopping board and knife: for cutting the meat.
A saucepan with a lid: to contain the marinated chops. You can use any container with a suitable size for the task.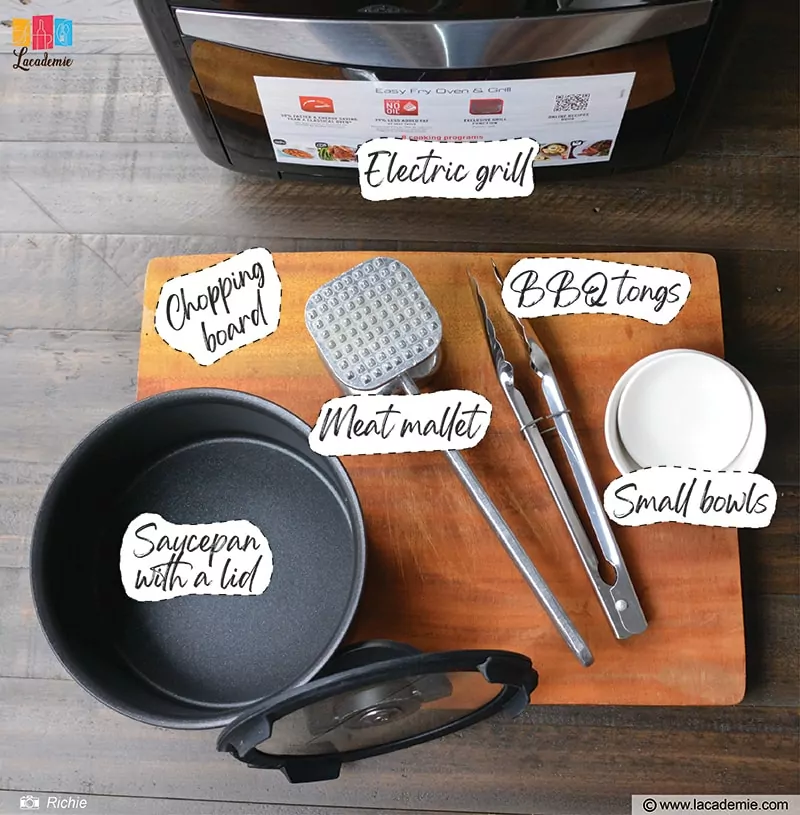 Ingredients
Don't think Vietnamese pork chops are all about, well, pork! Like other dishes from this wonderful gastronomy, this delicacy needs a lot of spices and herbs to unleash its full savor.
Pork chops: bone-in pork chops with a large amount of marbling are the best choice for this dish if you want a succulent treat. Of course, opting for leaner meat to reduce fat intake is also a viable option.
Oyster sauce and soy sauce: They increase the savoriness of the dish as well as give it an attractive dark, amber-hued color.
Condensed milk: Adding milk to the marinade can make your meat become tender more quickly. You can replace it with fresh milk.
Honey: Diversifies the taste of the dish with its caramel-like sweetness when grilled.
Lemongrass and ginger: Important herbs for countless Vietnamese recipes.
Red wine: Enriches the flavor of grilled pork chops.
Olive oil, garlic, shallots, chili powder, garlic, white pepper, and salt: Other necessary ingredients for the marinade.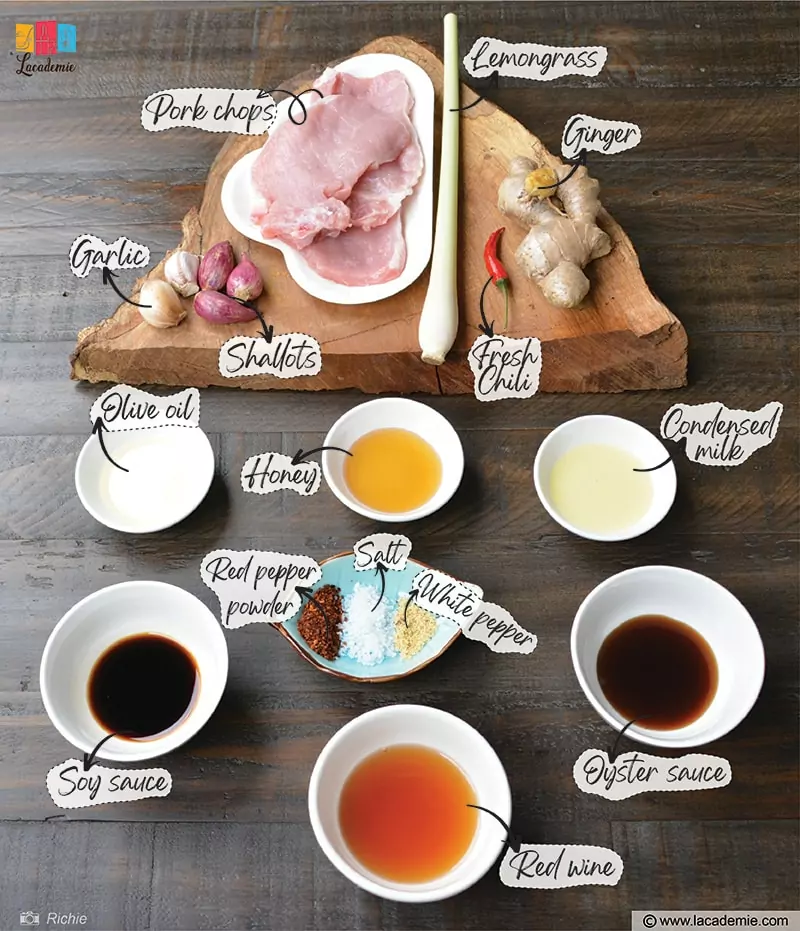 How To Make Vietnamese Pork Chops
Although the electric grill takes care of the hardest task, there is still plenty of work to do to create the best Vietnamese pork chops. Let's see what you need to do.
Step 1: Prepare The Aromatics For The Marinade
Mince the shallots, garlic, fresh chili, ginger, and lemongrass finely. As for lemongrass, I suggest using a meat mallet to smash it before doing any mincing to achieve the best effect.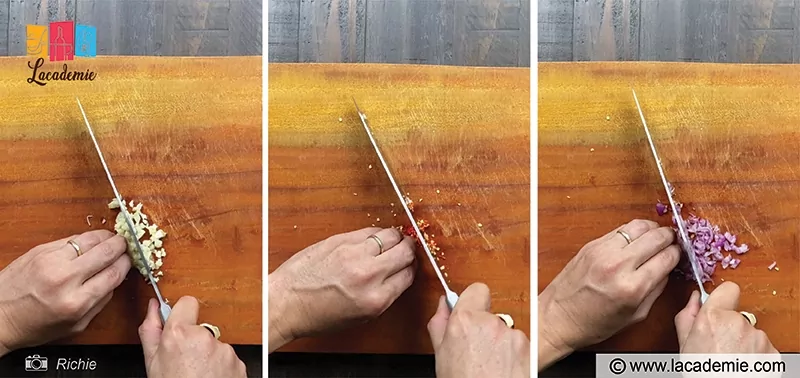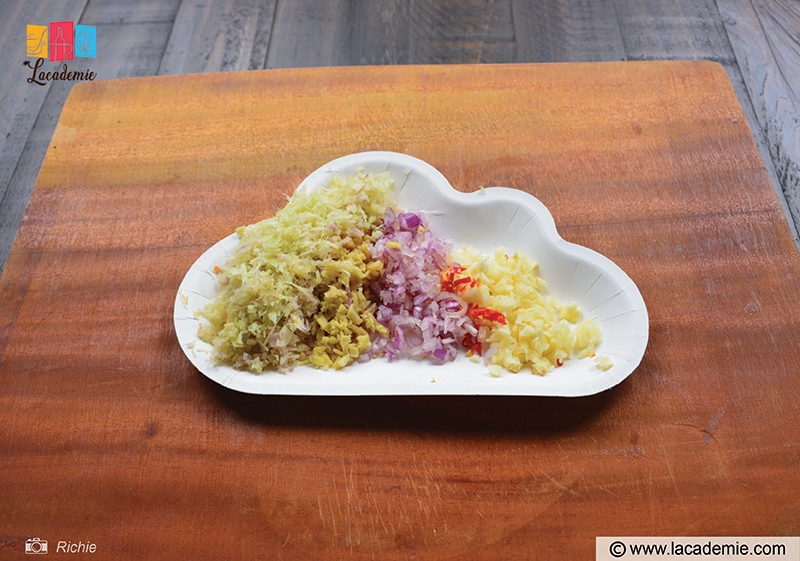 Step 2: Tenderize The Pork Chops
You can deodorize the pork chops with a mixture of warm water and vinegar. Cleanse with clean water and pat dry with a towel. If the pork doesn't have a strong smell, you should skip this step.
Tenderize the pork chops with a meat mallet so that they can absorb the flavors from the marinade more easily. Work evenly on both sides of each chop. Don't use too much strength for this task, or you may make the meat too mushy.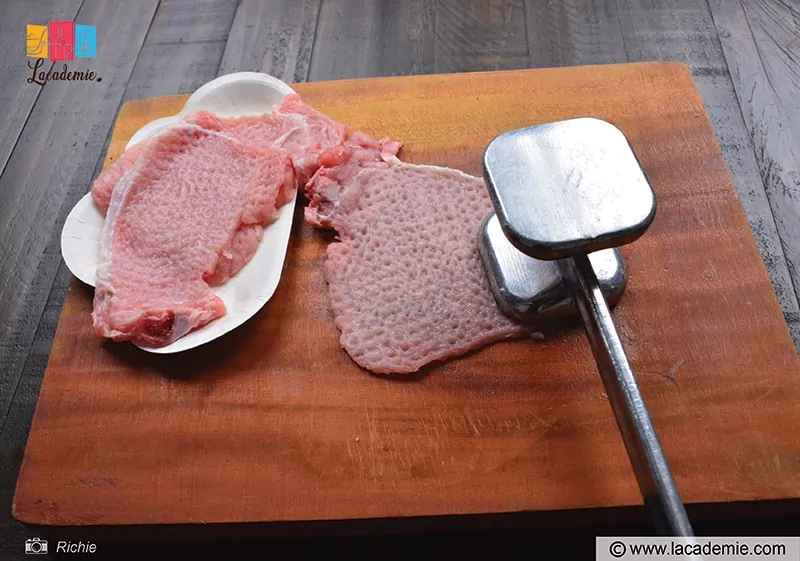 Step 3: Marinate The Pork Chops
In a saucepan, marinate the tenderized pork chops in a mixture of shallots, garlic, fresh chili, ginger, lemongrass, oyster sauce, honey, condensed milk, soy sauce, red wine, chili powder, white pepper, and salt.
Mix the pork chops with the marinade carefully. Close the lid and leave the meat undisturbed for at least 1 hour.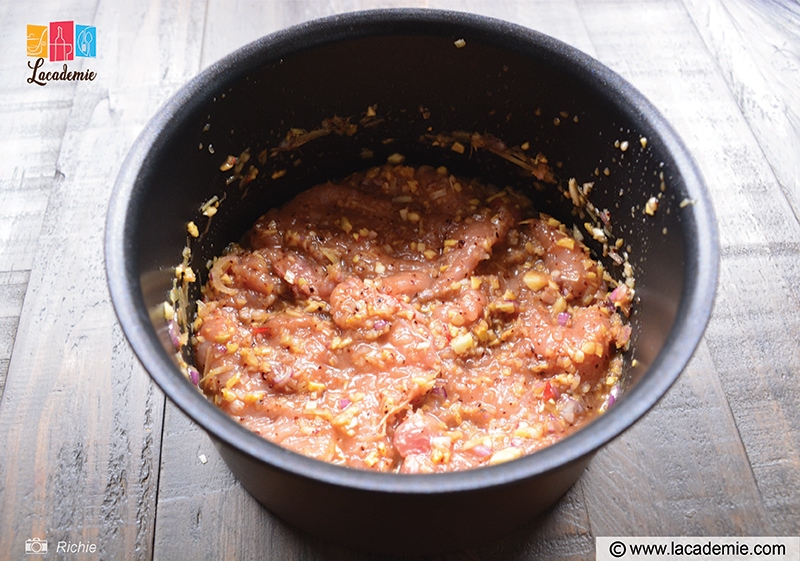 Step 4: Grill The Pork Chops
Preheat the grill to 200°F for a few minutes. Then brush the grill tray with a layer of oil to prevent the meat from sticking to it. Place the pork chops on the grill tray before sending the tray to the grill. Keep the marinade for the sauce.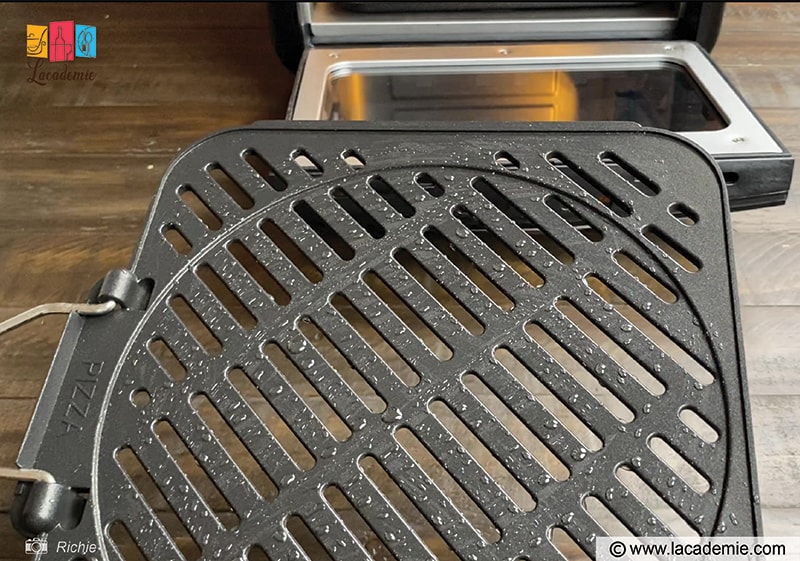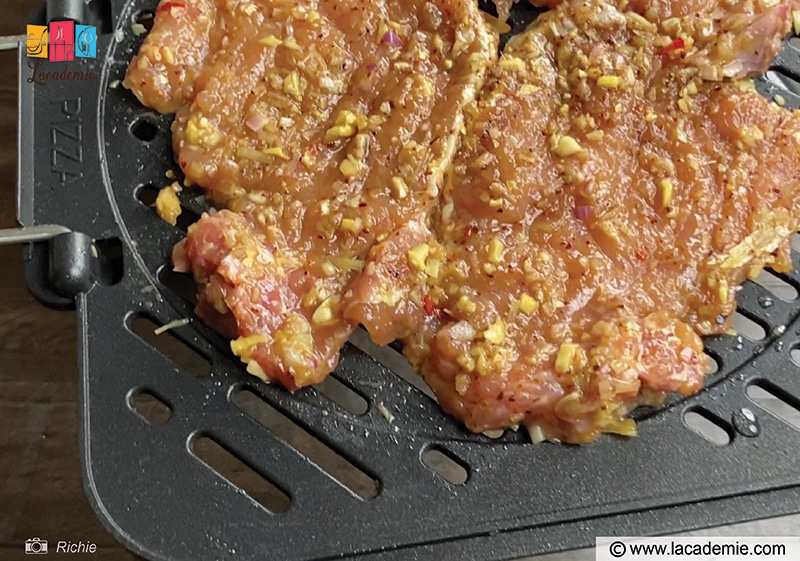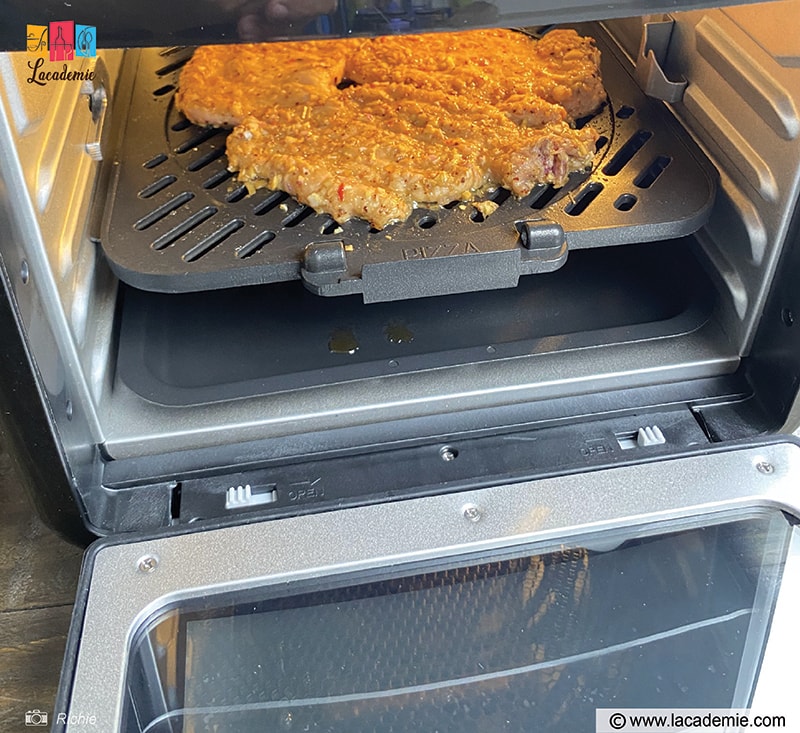 Cook the pork chops at 200°F for 20 – 30 minutes, then flip them and grill for another 10 minutes. Stop when the chops turn golden brown and are slightly charred around the edges.
You can also determine the doneness of the pork chops by checking their internal temperature with a food thermometer (which should display 145°F).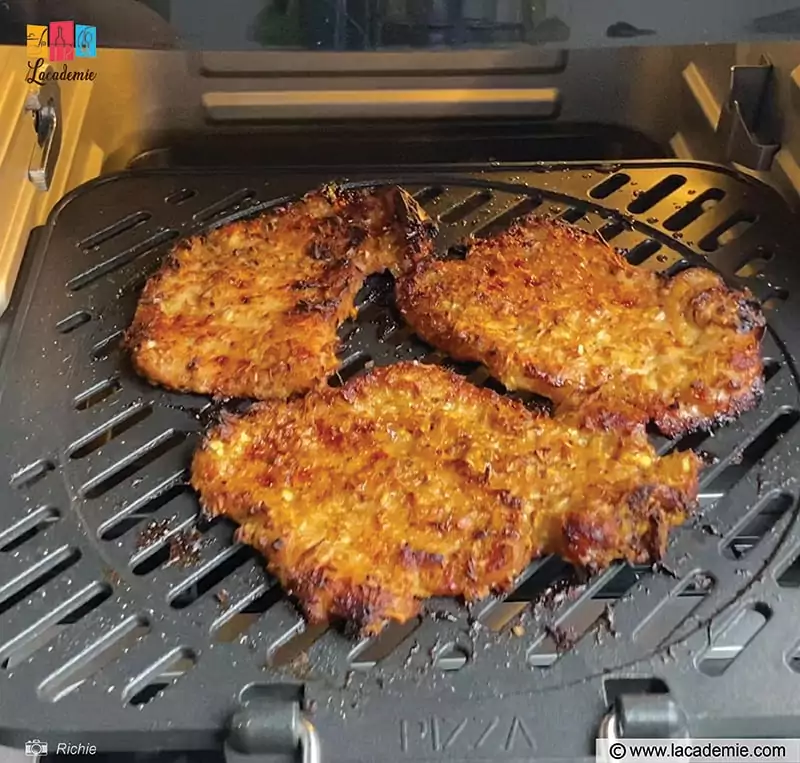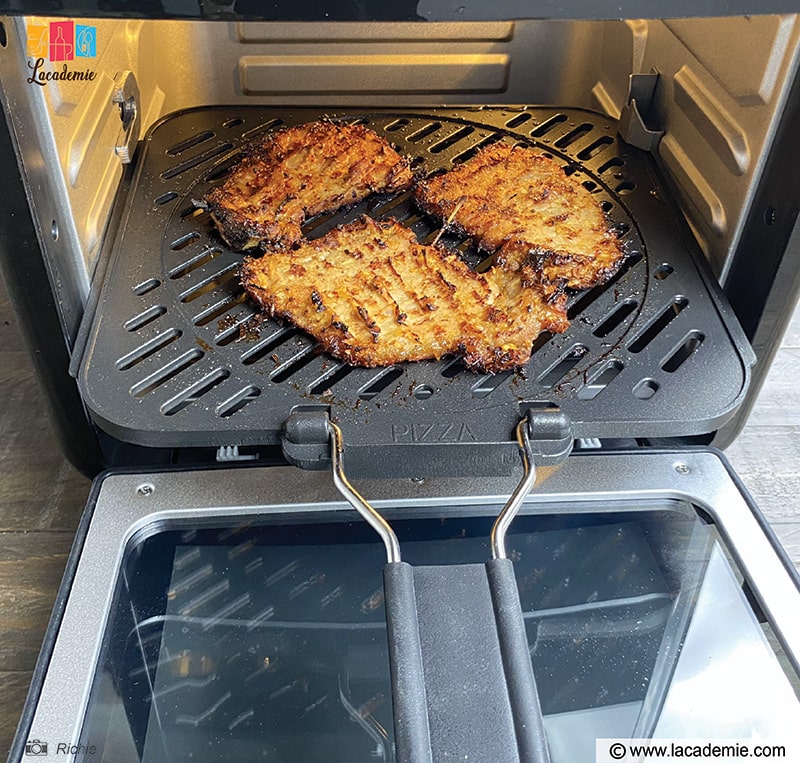 Step 5: Prepare The Sauce
While waiting for the pork chops to cook, you should make the accompanying sauce from the used marinade. Cook it in a hot skillet with olive oil, water, oyster sauce, and soy sauce. Stir constantly until the sauce thickens.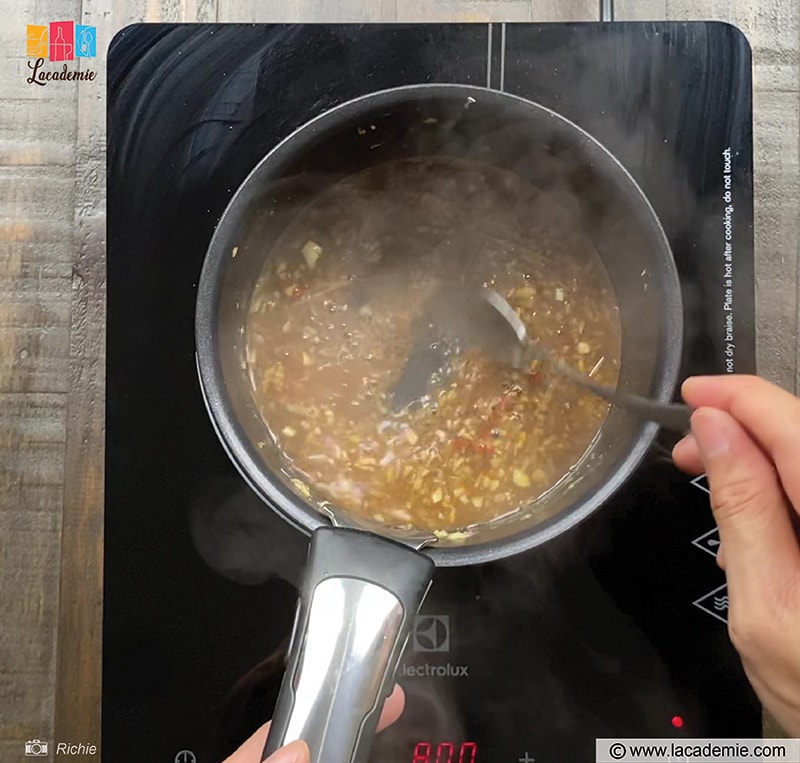 Step 6: Serve The Pork Chops
Plate the hot pork chops with fresh veggies. I recommend cucumbers, lettuce, and fresh tomatoes. Alternatively, you can pair the dish with pickles or steamed rice like Vietnamese people. Spoon the sauce over each pork chop and enjoy!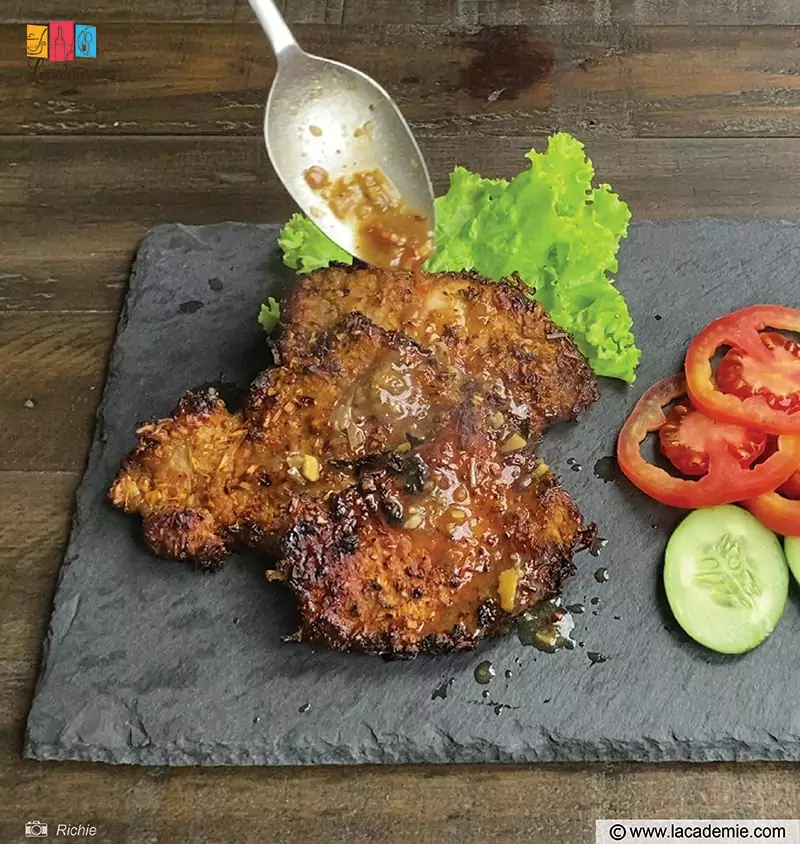 Protect Your Health By Storing Vietnamese Pork Chops Properly
You should store the pork chops separately from the sauce. Put them in different containers and transfer to the fridge to keep for 3-4 days. If you choose to stack them in the freezer instead, the meat can last for 3 months, while the sauce can stay in good shape twice as long.
By now, I hope you have gained one more delicious pork dish, one more amazing recipe from Vietnam, and one more way to awe your friends with your cooking skill. If you already have an electric grill, it's time to make your meals more flavorful with this device.
In case you don't, think about the joy that this Vietnamese pork chop delicacy and many other grilled delights can give you with an electric grill. If you have any suggestions on how to buy the best product or how to make this recipe better, please leave a comment.
Or do you simply want to talk about your experience? Feel free to do so, too. And don't forget to share this post with your friends. See you soon in other informative posts about delicious foods from Vietnam and other countries!
Nutrition Facts
2 servings per container
---
Amount Per ServingCalories718
% Daily Value *
Total Fat 50.5g

77

%
Cholesterol 176mg

59

%
Sodium 1561mg

66

%
Potassium 764mg

22

%
Total Carbohydrate 16.6g

6

%

Dietary Fiber 0.2g

0

%
Sugars 14.3g

Protein 47.3g

94

%
---
* The % Daily Value tells you how much a nutrient in a serving of food contributes to a daily diet. 2,000 calories a day is used for general nutrition advice.