Vietnamese caramelized chicken or Gà Kho is a recipe you shouldn't miss if you're a fan of juicy and aromatic Vietnamese chicken delicacies. This family favorite combines succulent chicken pieces with a sweet and savory caramel sauce that is simply irresistible.
Not only is this dish a feast for your eyes and taste buds, but it also uses simple ingredients and is surprisingly easy to make. Let's jump right into today's post to experience the complex and bold flavors of this Vietnamese classic!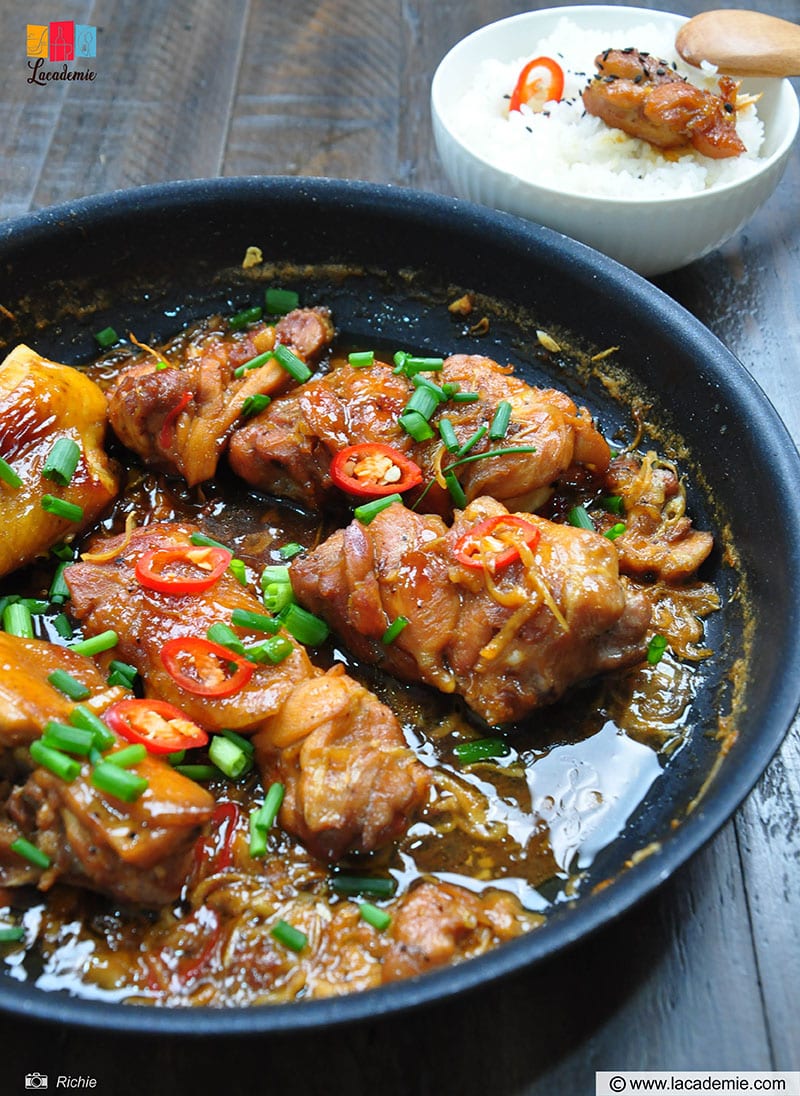 Explore The Beauty Of Vietnamese "Kho-Style" Chicken
"Kho," loosely translated to "braise" or "stew," is one of the oldest and most popular techniques in Vietnamese cooking. This traditional cooking method involves simmering poultry, meat, or seafood in a flavorsome sauce that's usually a mixture of fish sauce, spices, and coconut water.
Vietnamese cooks, with their mastery of combining aromatics and condiments, have come up with numerous delectable Kho-style dishes. For example, Ca Kho To is a delicacy featuring tender fish cooked to perfection in a flavor-packed sauce.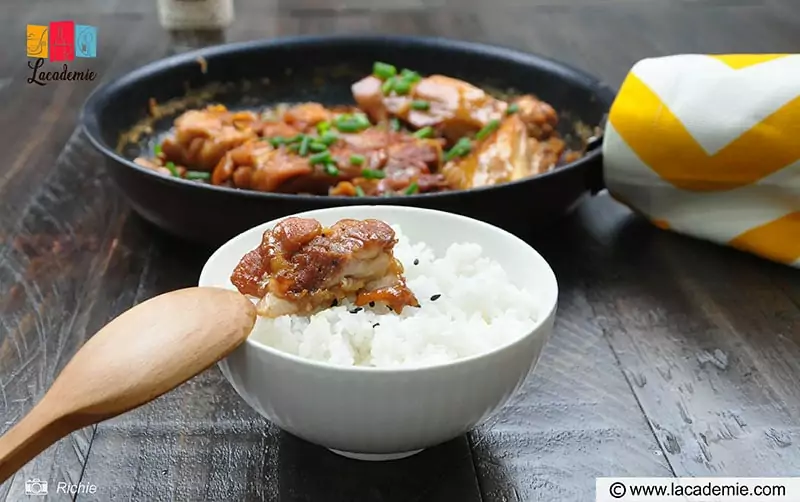 Mam Kho Quet, which originated as a way for farmers to utilize whatever they had in their kitchens and gardens during hard times, is another must-try. Despite its rather humble beginning, Mam Kho Quet has now become an all-time favorite nationwide.
Among the many Kho recipes, Ga Kho is undoubtedly the one I adore the most. The chicken soaks up the marinade and sauce excellently, creating an explosion of flavors with every bite.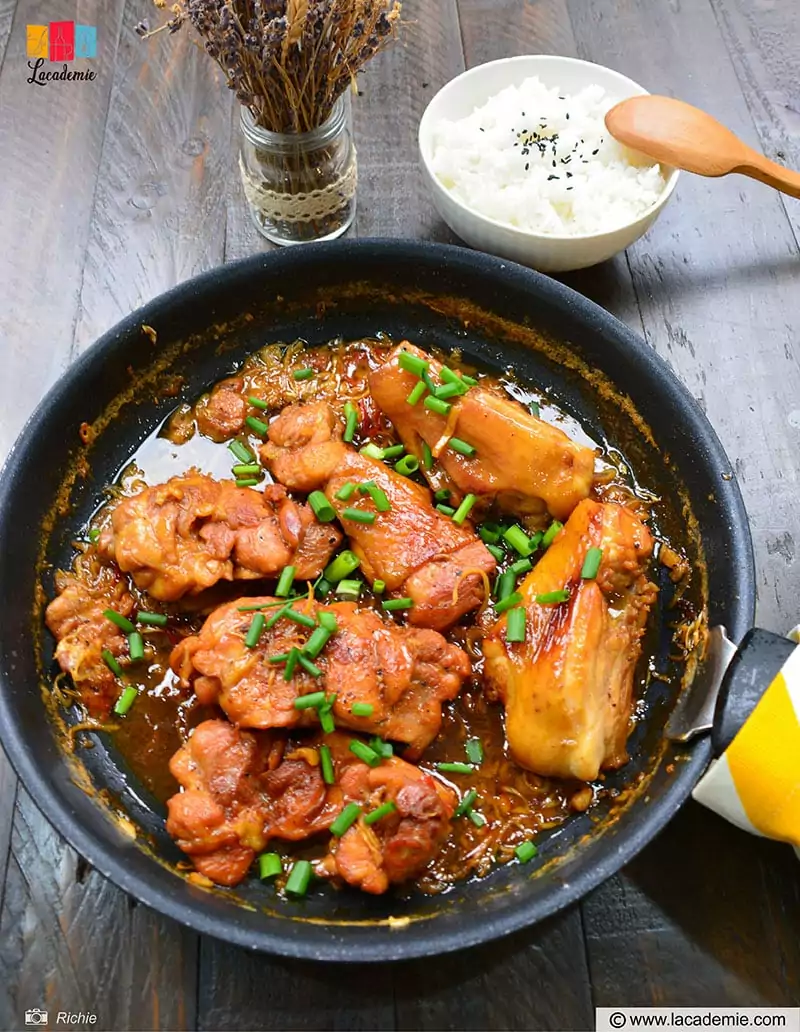 Tools
Before diving into the cooking process, you should first make sure that you have the following tools on hand.
Pan: For cooking the chicken together with the sauce.
Marinade container: For marinating the chicken.
Tongs: For flipping the chicken.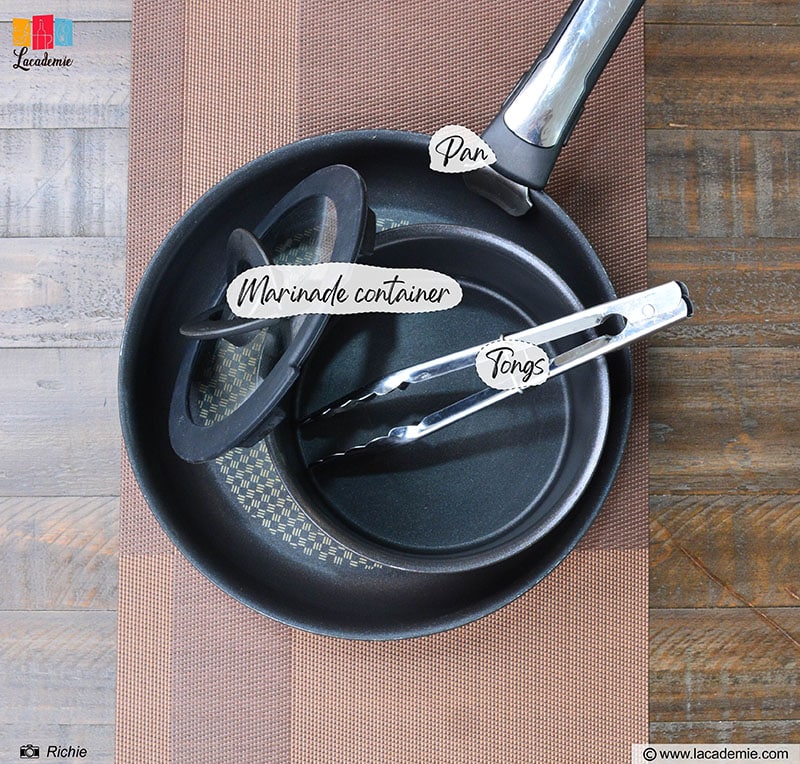 Other useful tools
Wooden spoon: For stirring and mixing.
Food prep gloves: Help you mix the chicken with the marinade without leaving stains or food smells on your hand.
Ingredients
Looking to make the most authentic Ga Kho? Here are all the ingredients you'll need.
Boneless chicken thighs: Feel free to opt for your favorite chicken cuts. Personally, I like using chicken thighs the most, as they will become extremely juicy and tender once cooked.
Coconut: For draining the coconut water (juice). If fresh coconut is hard to come by where you live, you can also use canned coconut juice or plain water.
Spices: Garlic, shallots, ginger, lemongrass, and chili pepper.
Vietnamese caramel sauce, Nuoc Mau: This condiment gives the sauce a nice color and adds to its flavor. Making Nuoc Mau at home is really easy, but if you want to save time, canned Nuoc Mau is also a good alternative.
For the marinade: Salt, pepper, soup powder, garlic powder, oyster sauce, soy sauce, and brown sugar.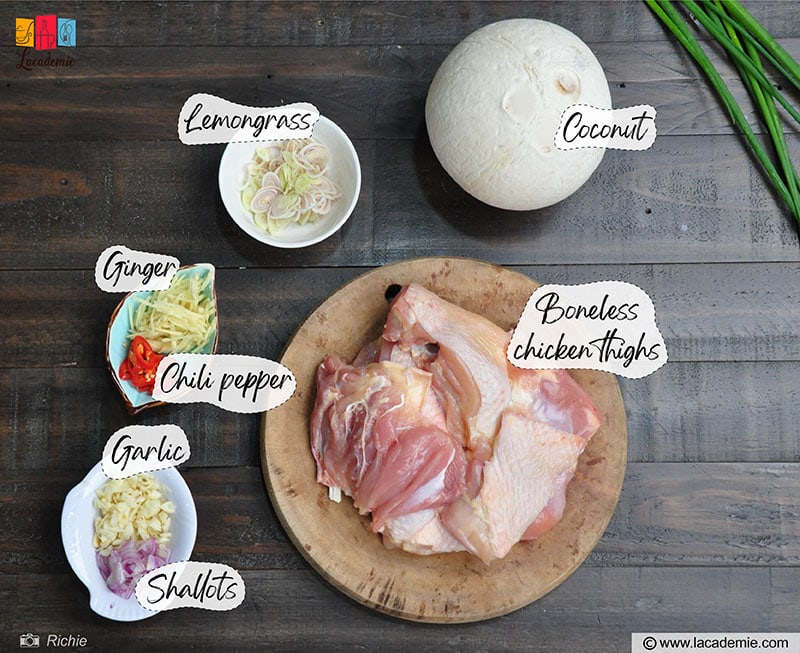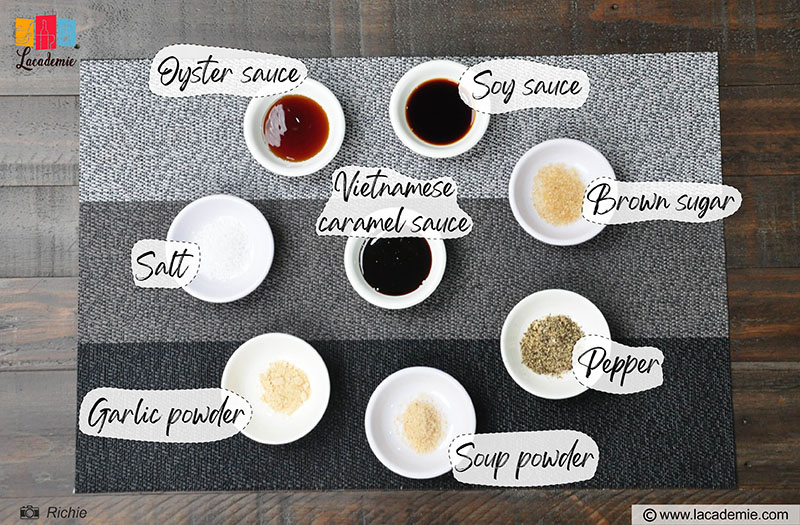 Directions
Now that all the preparation is done, it's finally time to start cooking. Let's fire up your stove and get right to it!
Step 1: Prepare The Ingredients
Find the coconut eye on top of your coconut and pierce it using a knife or scissors. Drain about 8.5 ounces of coconut water. If you can't find a whole coconut, feel free to use canned coconut water instead.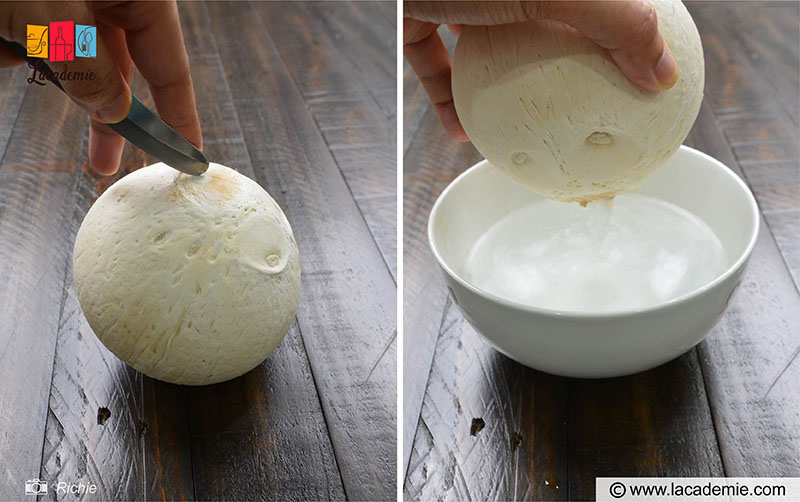 Cut each chicken thigh into 3 parts.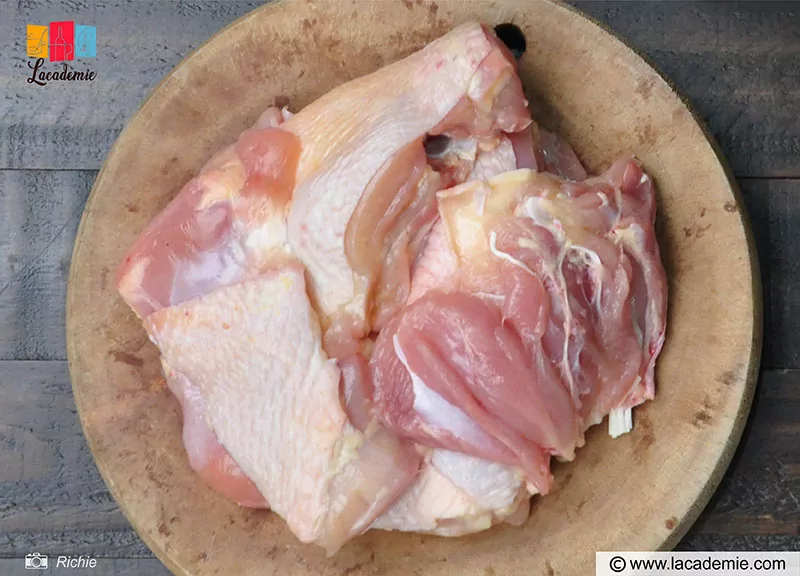 Step 2: Marinate The Chicken
Season the chicken with salt, caramel sauce, soup powder, garlic powder, soy sauce, oyster sauce, brown sugar, and ground pepper. Mix well and marinate for at least 30 minutes.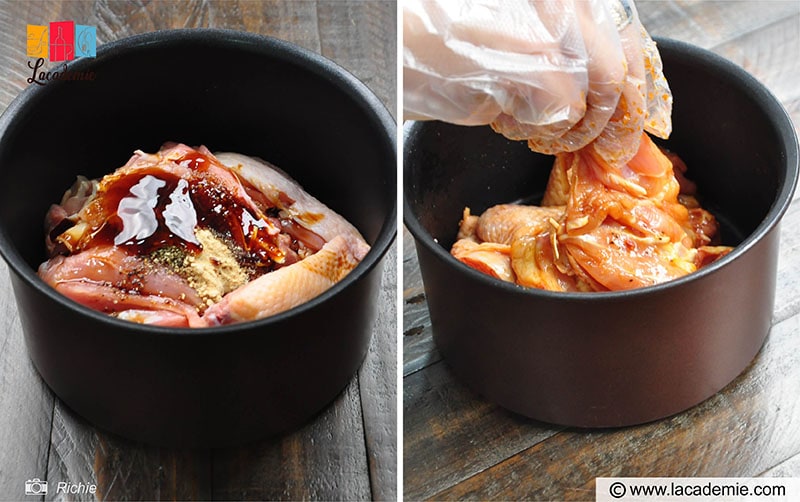 Step 3: Cook The Chicken
Add olive oil to a heated pan. Fry the minced garlic and shallots until fragrant. Then, stir in the ginger, chili pepper, and lemongrass. Cook for 1 to 2 minutes or until they turn aromatic.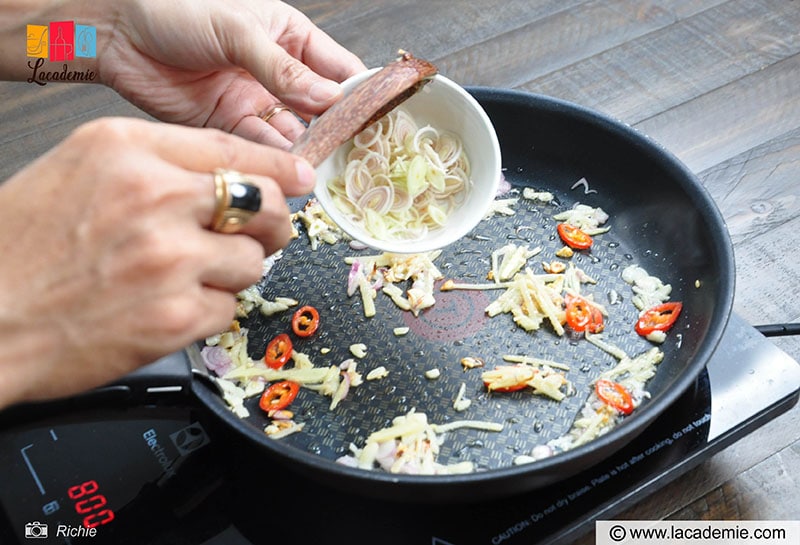 Add the chicken thighs to the pan and saute them to give them a slight sear.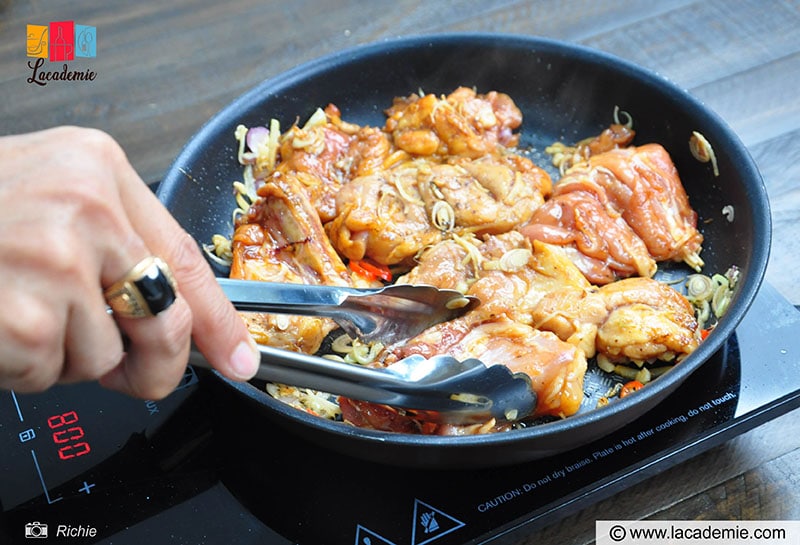 Pour in the coconut water. Cook the chicken for about 30 minutes on medium-low heat or until the sauce is thickened.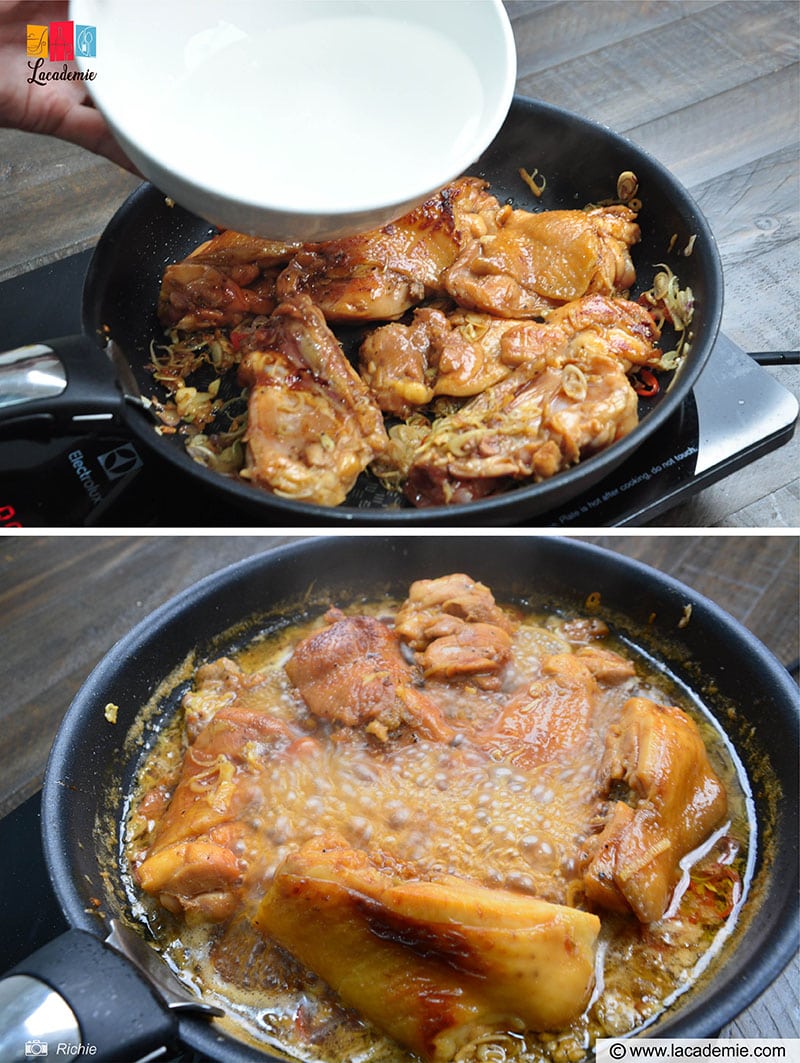 Occasionally flip the chicken and spoon the sauce over them.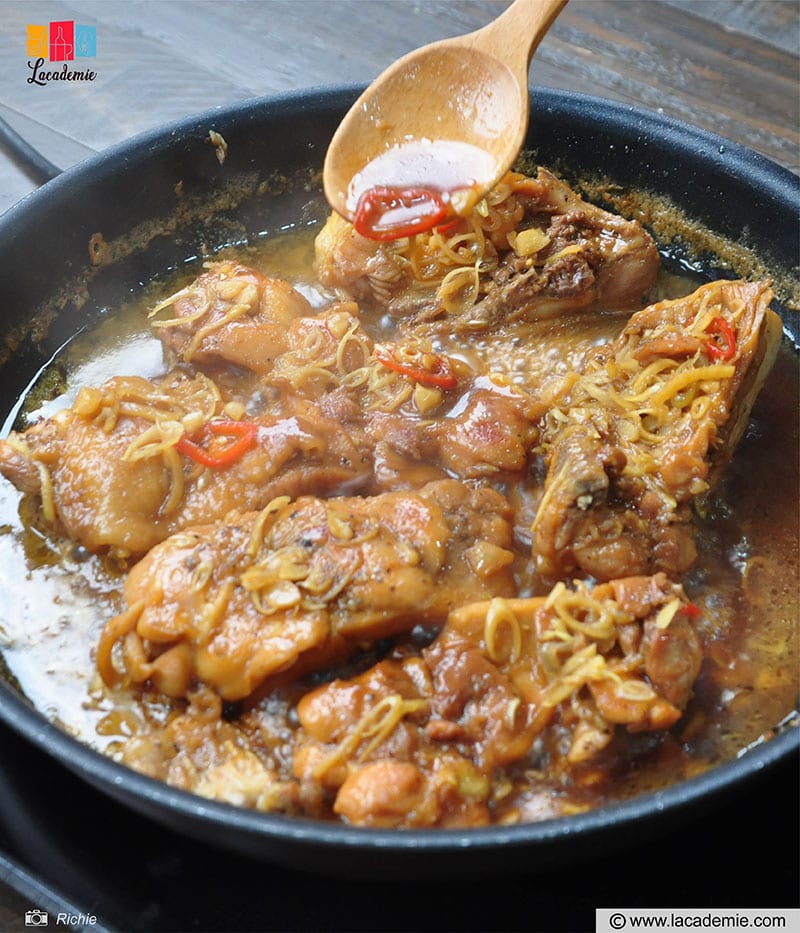 Step 4: Present The Dish
Once the chicken is fully cooked and the sauce has thickened nicely, sprinkle some scallions and ground pepper on top. Serve with steaming hot rice, Banh Mi, or boiled veggies, like okra, gourd, cabbage, and broccoli.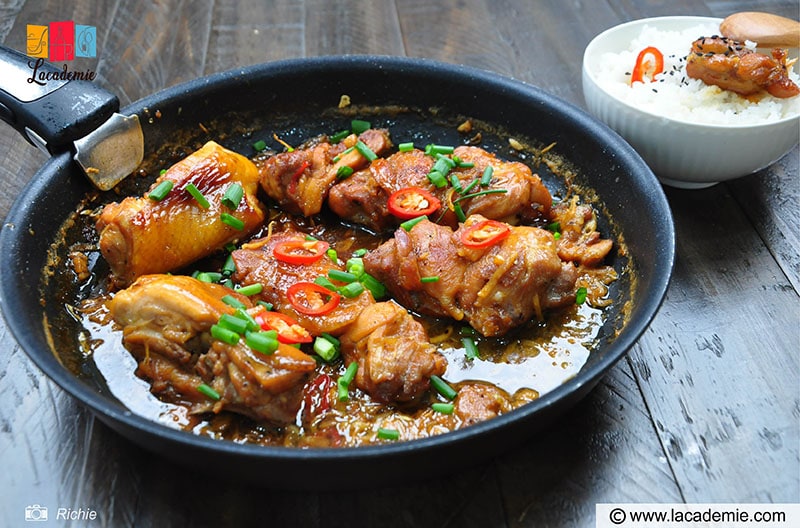 Notes
Before I end today's recipe, here are a handful of notes to keep in mind as you cook your Ga Kho.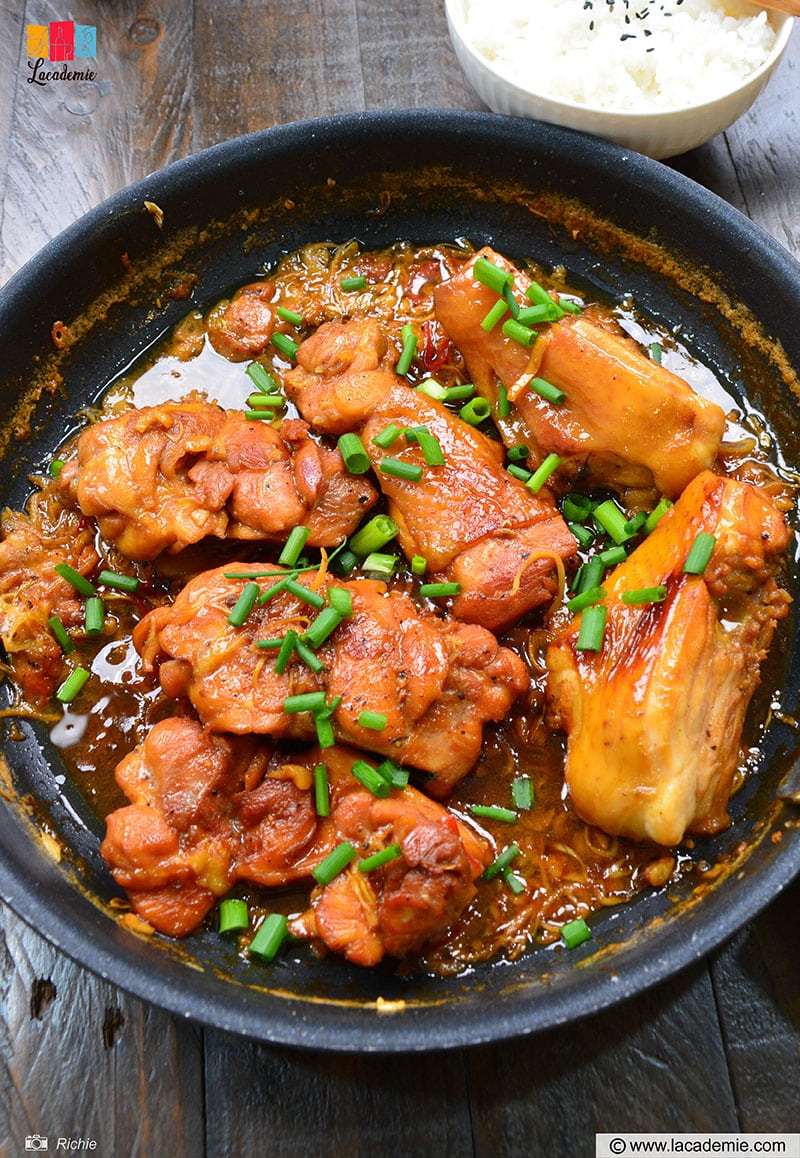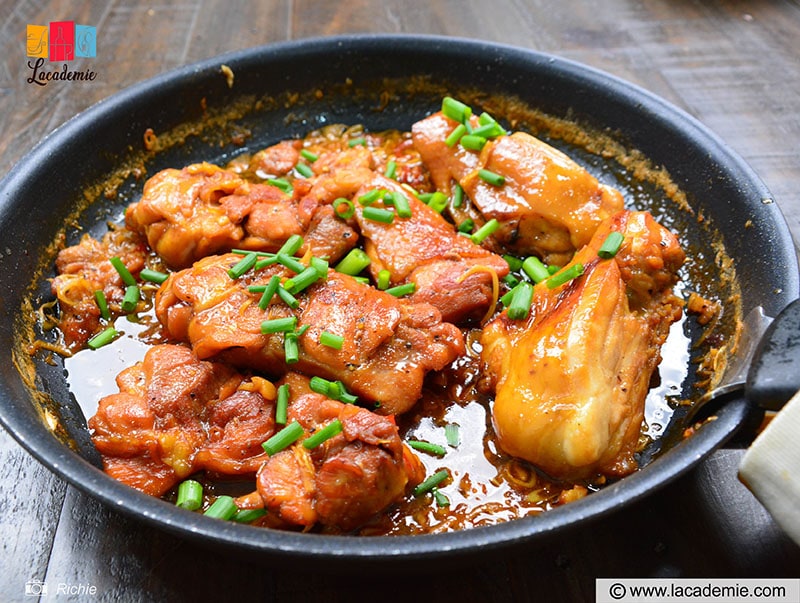 Ideally, you should marinate the chicken for 2 to 4 hours in a refrigerator.
The cooking time might change depending on the type of chicken used. Free-range chicken typically takes longer to cook.
You can freely adjust the seasonings to your liking.
The longer you cook the chicken thighs, the more sauce they will absorb. However, the chicken will dry out if you cook them for too long.
Enjoy Chicken In Your Own Style!
Vietnamese caramelized chicken is a wonderful and easy dish that's overflowing with flavor. The combination of sweet and savory flavors as well as juicy chicken is simply unmatched. After trying this recipe, I'm sure you'll become a fan of Kho-style delicacies.
Did you enjoy Vietnamese Ga Kho? If yes, please show your support by liking this post and leaving a comment below. Moreover, it would be fantastic if you could share today's recipe with other people.
Thank you for reading, and have fun cooking!
Nutrition Facts
4 servings per container
---
Amount Per ServingCalories361
% Daily Value *
Total Fat 20.4g

31

%
Cholesterol 108mg

36

%
Sodium 3675mg

154

%
Potassium 323mg

10

%
Total Carbohydrate 19g

7

%

Dietary Fiber 1.9g

4

%
Sugars 9.6g

Protein 24.4g

48

%
---
* The % Daily Value tells you how much a nutrient in a serving of food contributes to a daily diet. 2,000 calories a day is used for general nutrition advice.