Vietnamese caramelized & braised fish (Cá Kho Tộ) is a new and exciting way to switch up your seafood dishes. This Vietnamese-style delicacy will be the star of any family dinner, featuring well-marinated fish cooked to perfection in a caramelized sweet and savory sauce.
If you're looking for a dish that's sure to impress any food lovers, Ca Kho To is a must-try. And in this post, I'll let you in on a detailed and easy recipe to create this crazy-delicious dish at home. So, why not give it a try and elevate your seafood game?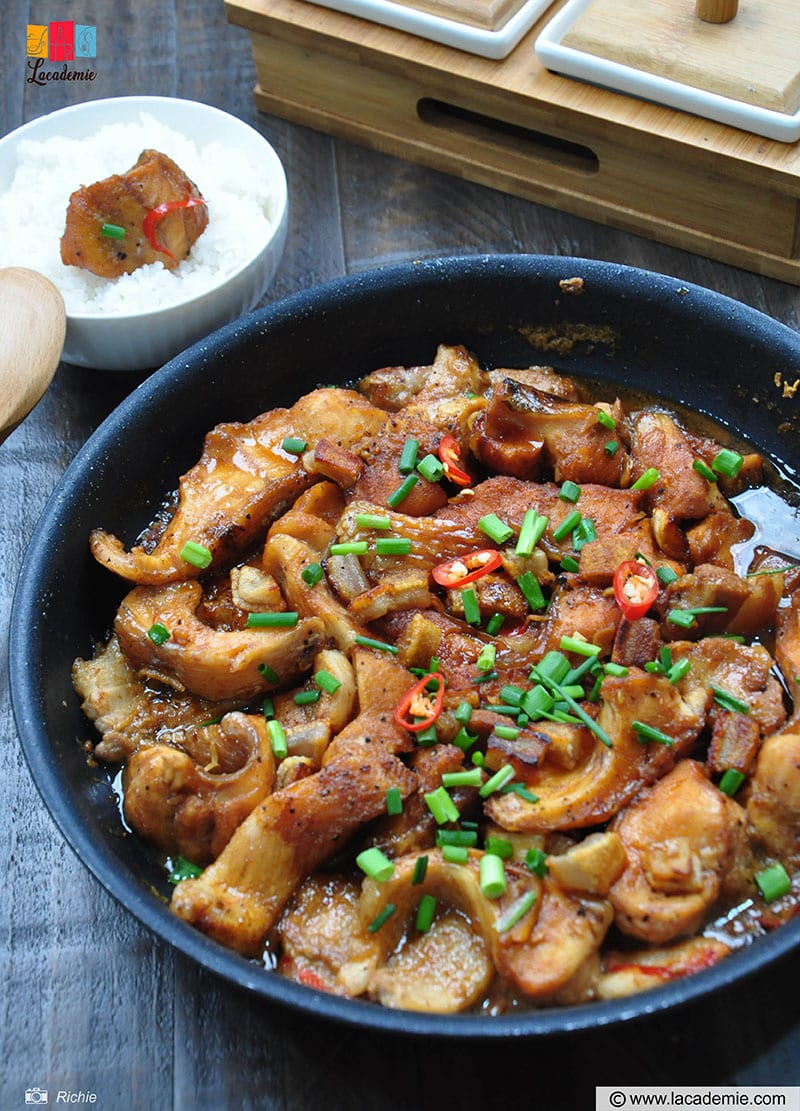 Discover Ca Kho To – A Traditional Vietnamese Dish
"Kho" is a traditional Vietnamese cooking method that's quite similar to braising or stewing. In this technique, the locals will simmer a protein source, commonly pork, fish, shrimp, or chicken, over low heat in a savory sauce made from various condiments and spices.
During this process, the sauce will gradually infuse the meat, seafood, or poultry with all of its goodness, resulting in a dish with an out-of-this-world flavor and aroma. Prime examples of Kho-style delicacies include Ga Kho (caramelized chicken) and Ca Kho To.
While the protein sources are usually the main highlights of Kho recipes, some dishes will put emphasis on the sauce instead. For instance, Mam Kho Quet (caramelized fish sauce) is a flavor-packed dipping sauce that the Vietnamese love to enjoy with boiled veggies.
As the name suggests, Ca Kho To is a recipe that utilizes fish as the main component. Traditionally, Vietnamese people cook this dish in a clay pot (To), but you can make it using regular pots as well.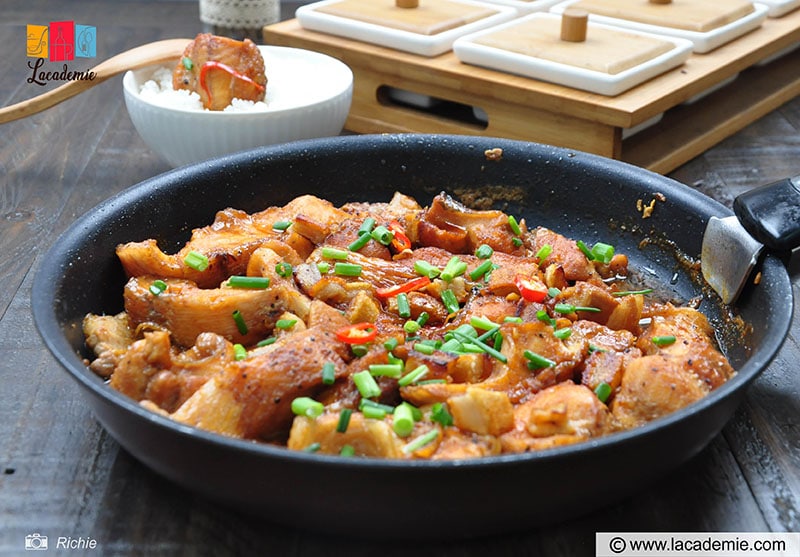 Tools
The first step to making yummy Ca Kho To is gathering the right tools. Make sure that you have the following ones in your kitchen.
Knife and chopping board: For cutting and slicing the ingredients.
Pan: For braising the fish.
Marinade container: Marinating is an important step to improve the fish's tastiness. You can also use a small pot or a bowl with a lid.
Tongs: For transferring the fish filets to the pan.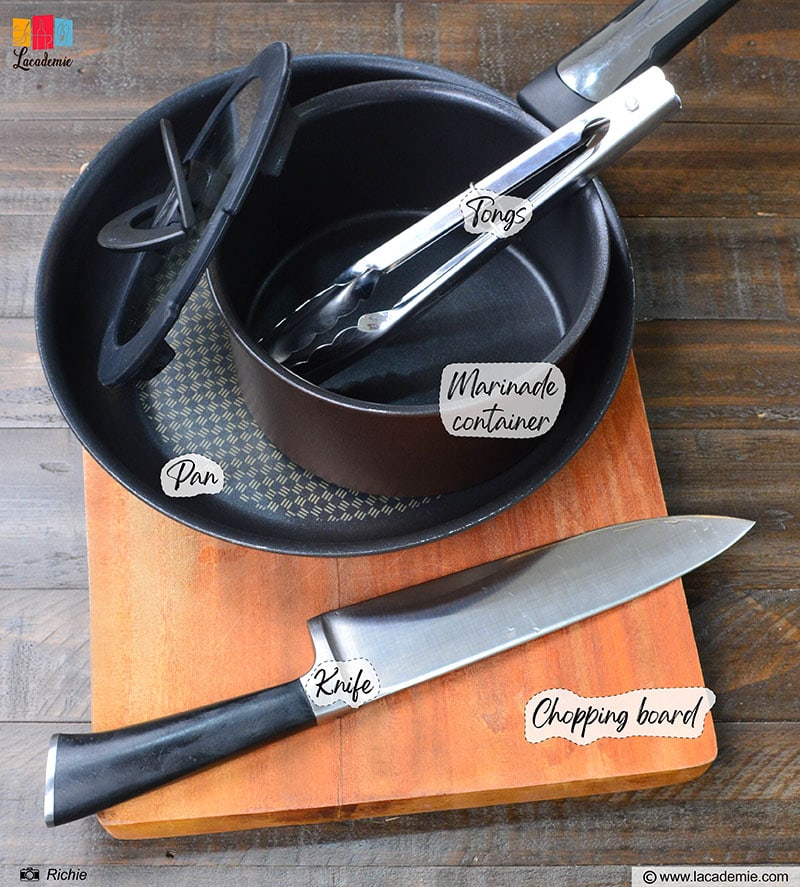 Other useful tools
Food prep gloves: For mixing the fish with the marinade.
Wooden spoon: For stirring the ingredients.
Ingredients
With all the tools at hand, the next step is buying the right ingredients. All you need are some fish filets, pork, and a few kitchen staples!
Pork belly: If you don't want too much fat in your dish, I recommend using pork belly ribs, which have a higher meat proportion. On the other hand, feel free to opt for more fatty cuts if you enjoy pork cracklings.
Fish filets: Snakehead, catfish, mackerel, and carp are all great choices. I use snakehead fish.
Coconut water: Fresh coconut water drained from an actual fruit tastes the best. However, you can also use canned coconut juice or plain water.
Spices: Garlic, shallots, ginger, chili pepper.
For the marinade: Salt, soup powder, oyster sauce, brown sugar, and ground pepper.
Vietnamese caramel sauce (Nuoc Mau): a unique condiment from Vietnamese cuisine that adds color and sweetness to your dish. You can make Nuoc Mau at home in just 10 minutes. There are also canned Nuoc Mau available in Asian stores.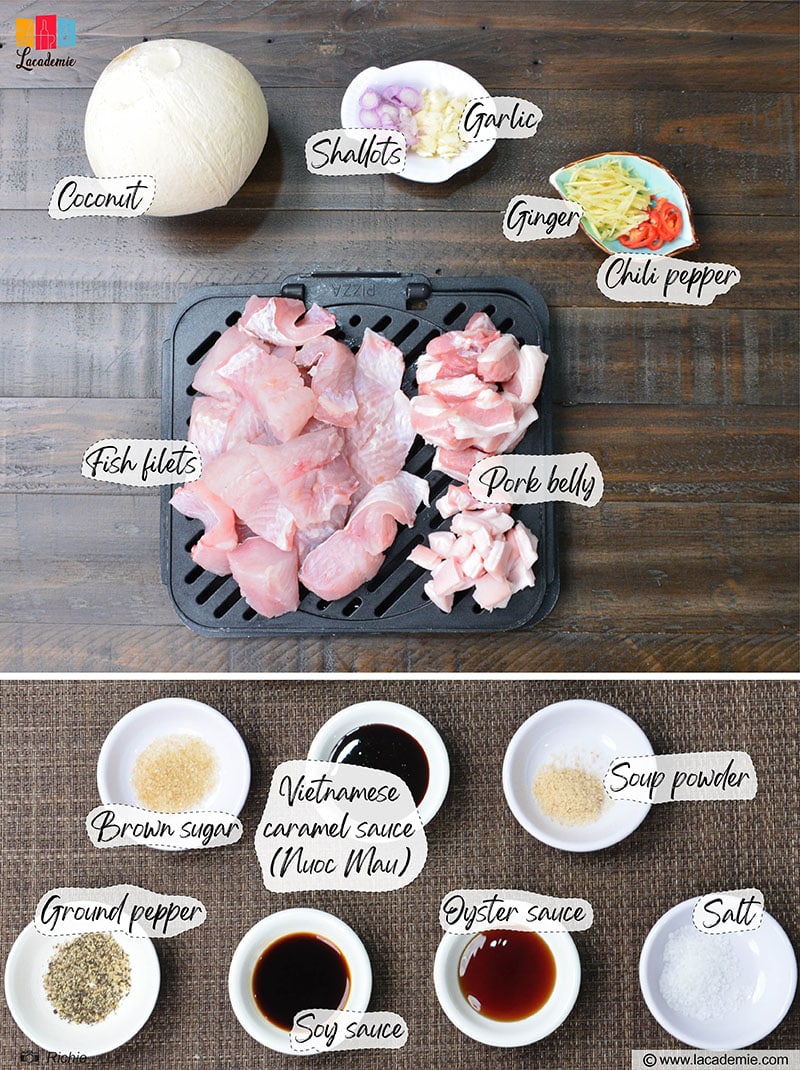 Directions
Let's turn up the heat and cook up a storm with this delectable Vietnamese caramelized and braised fish recipe!
Step 1: Prepare The Ingredients
Using a knife or scissors, pierce the coconut eye on top and drain out about 8.5 ounces of coconut water. You can also use canned coconut water to save time.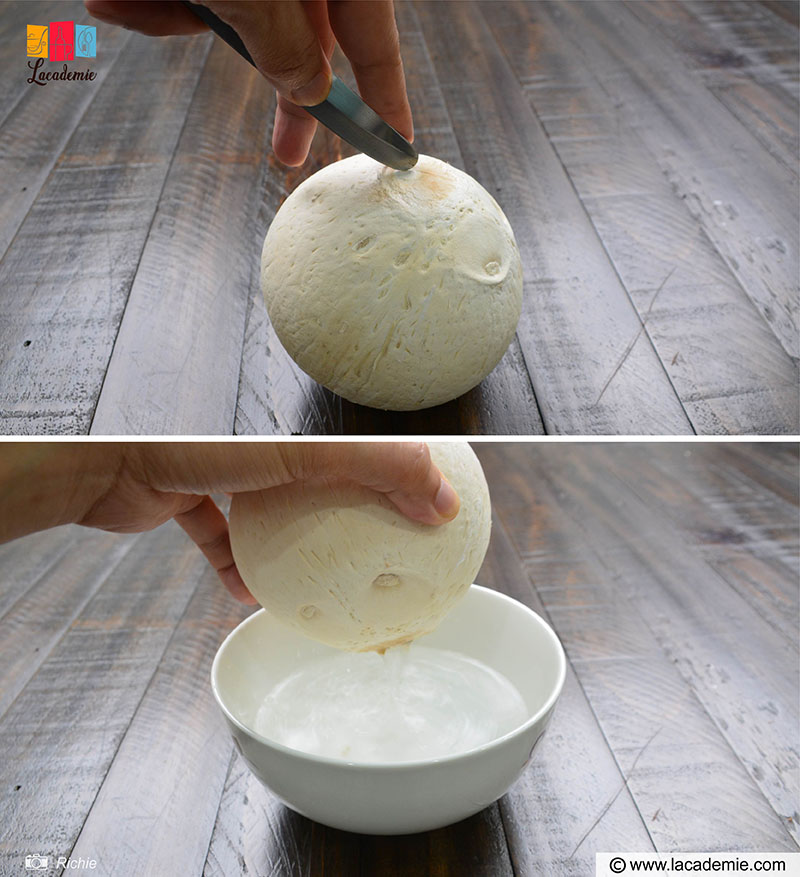 Separate the pork fat and meat. Then, cut them into small, bite-sized pieces.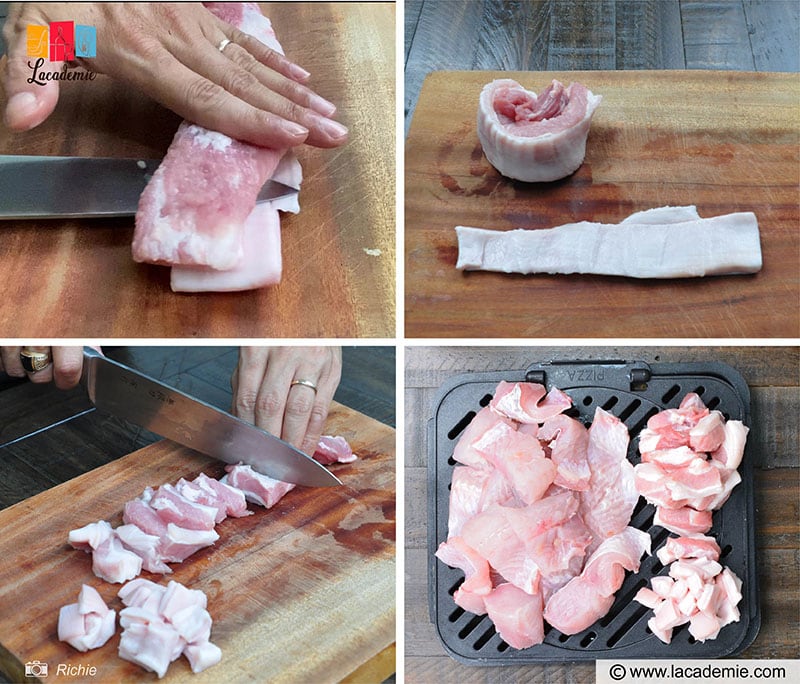 Step 2: Marinate The Fish
Cut the fish filets into large and thick chunks.
Season the fish with salt, caramel sauce, soup powder, oyster sauce, soy sauce, brown sugar, and ground pepper. Mix well and marinate the fish for at least 30 minutes.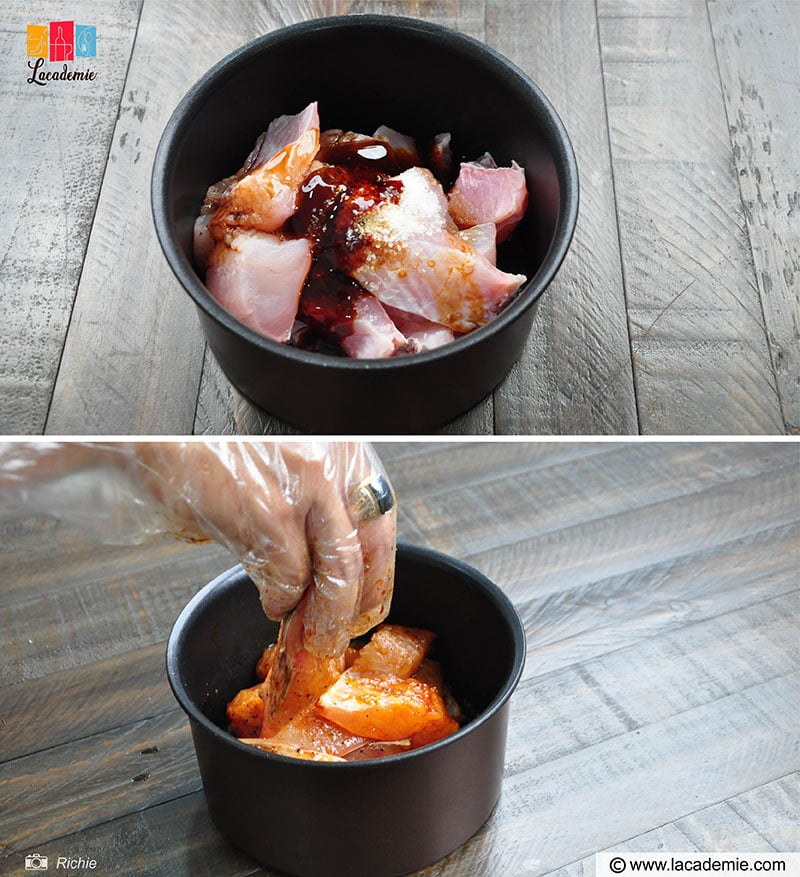 Step 3: Make The Pork Cracklings
Add the chopped pork fat to a heated pan. Stir them until they turn golden brown and set aside. The fat will release its oil during cooking, so you don't need to add oil to the pan.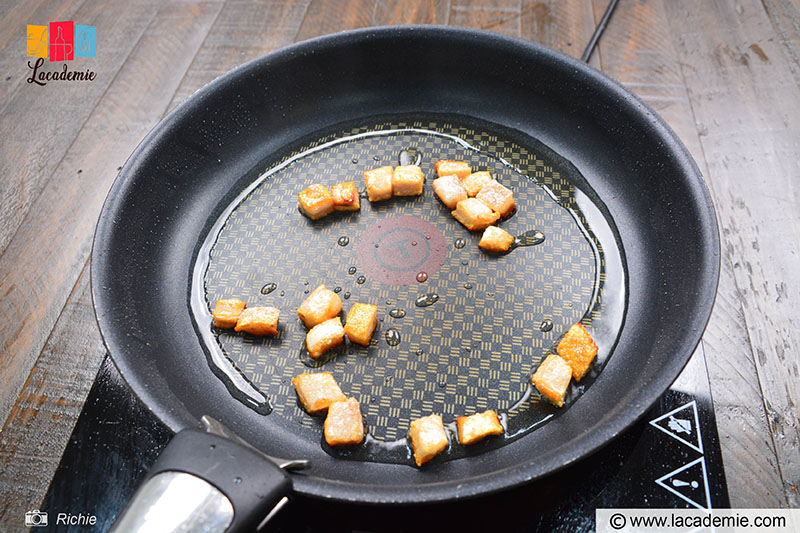 Step 4: Stir-Fry The Meat
Add the garlic and shallots to the same pan and fry them until fragrant. Next, add the ginger and a few slices of chili. Stir well for 1 to 2 minutes or until aromatic.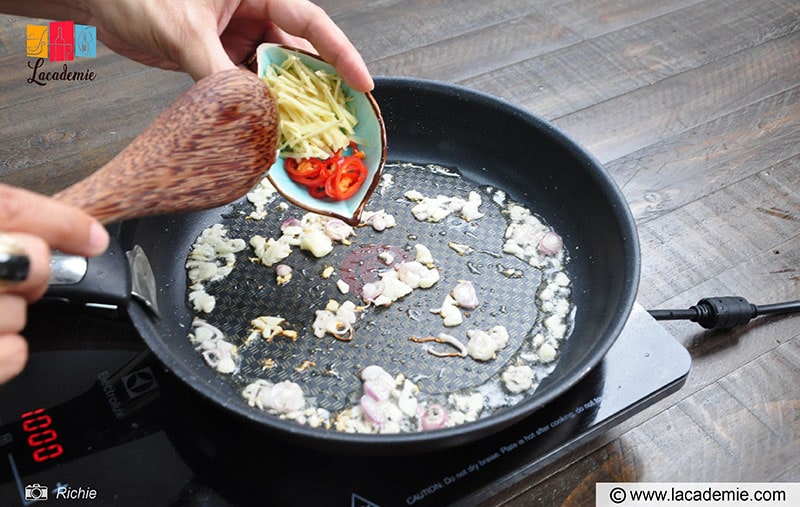 Then, add the pork pieces and stir-fry them until cooked. If you want, you can also sear the meat a little.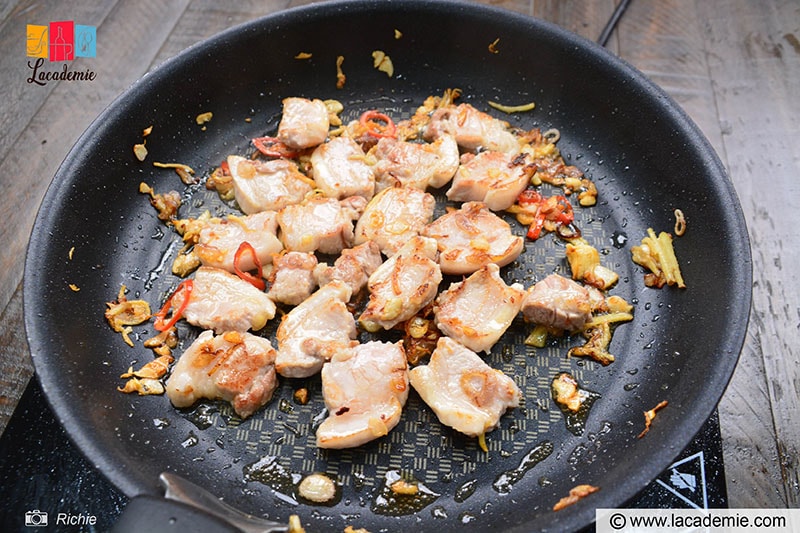 Step 5: Cook The Fish
Once the fish filets are well-marinated, add them to the pan, placing them over the pork.
Then, pour in the coconut water. Cook the fish over low heat for 40 to 45 minutes or until the sauce thickens.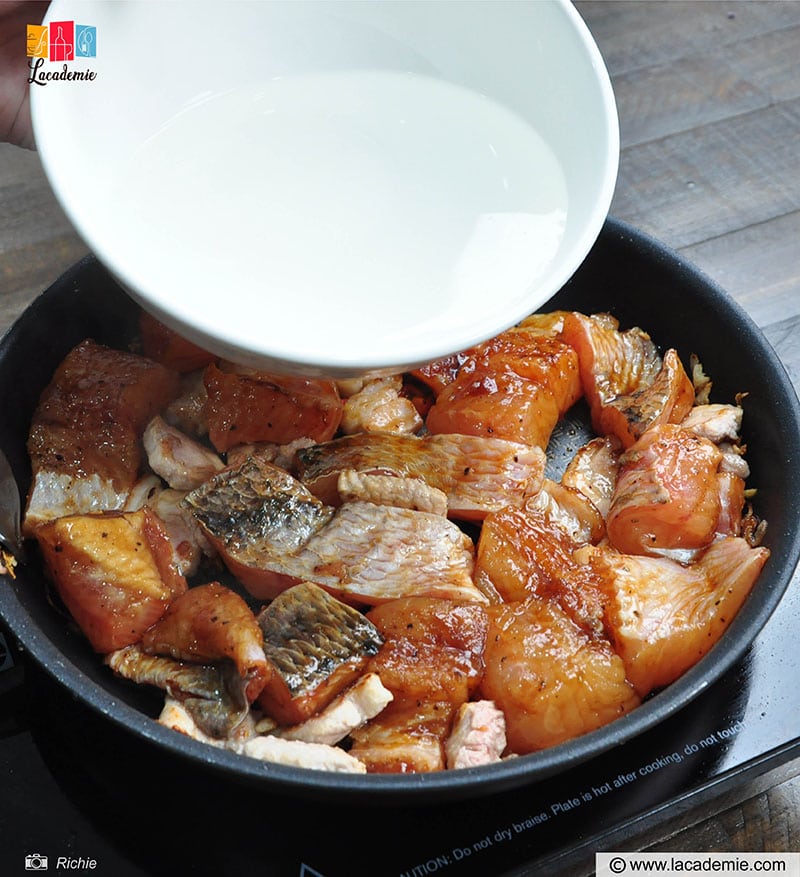 Use a spoon to scoop the sauce and pour it on the fish. Avoid flipping the fish filets during cooking, as you might cause them to break apart.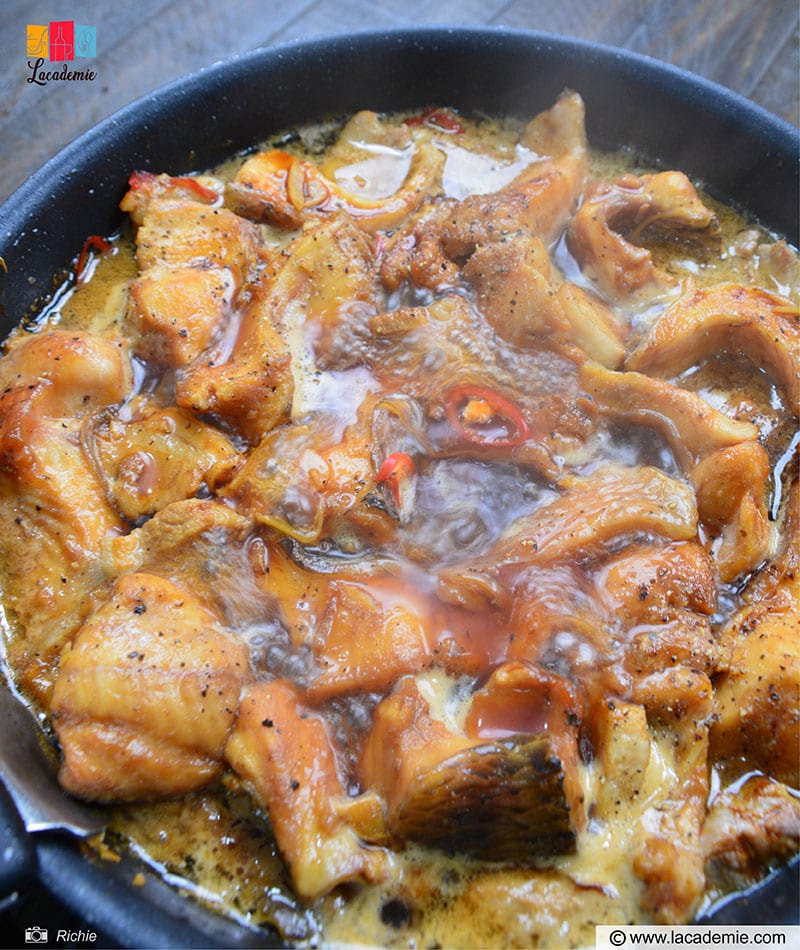 After about 40 minutes, add the pork cracklings and continue cooking for another 1 to 2 minutes, then turn off the heat.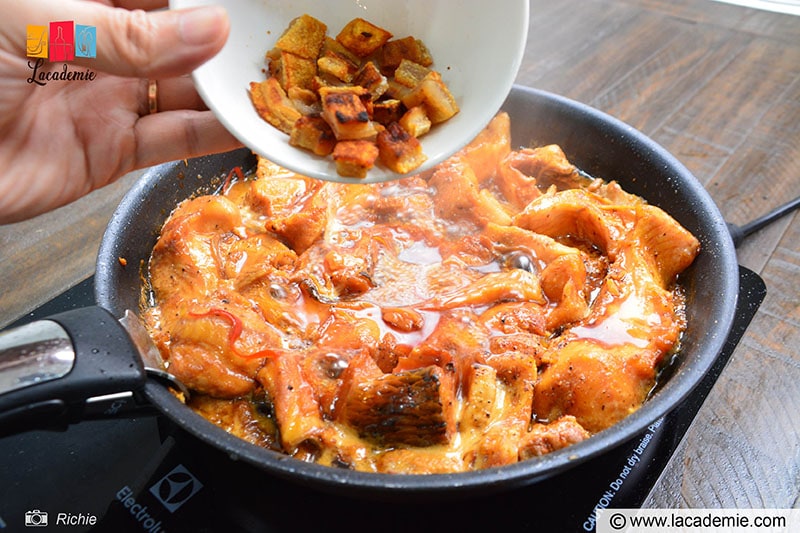 Step 6: Present And Serve!
Sprinkle some scallions and ground pepper on top to add more flavor to the dish. Enjoy this dish with steamed rice and boiled veggies, such as gourd, okra, broccoli, etc.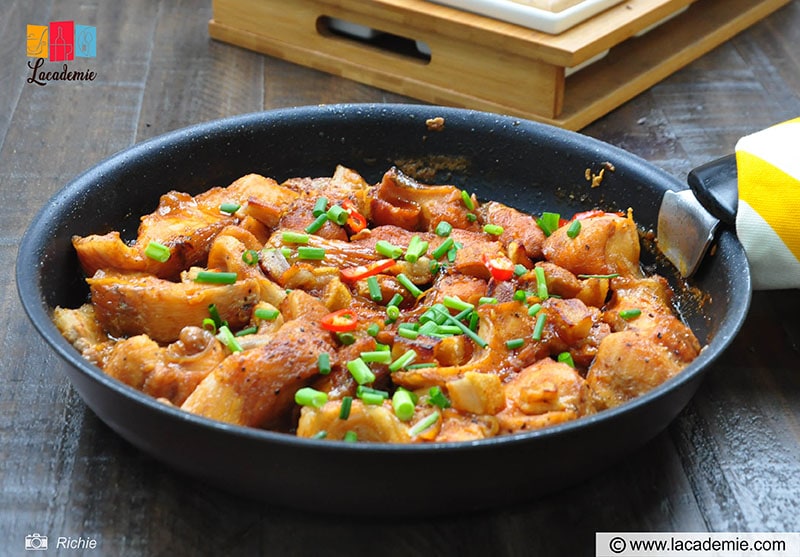 Tips And Tricks
While the directions above have guaranteed you a tasty dish for dinner, the following tips and tricks will help you take your seafood to the next level!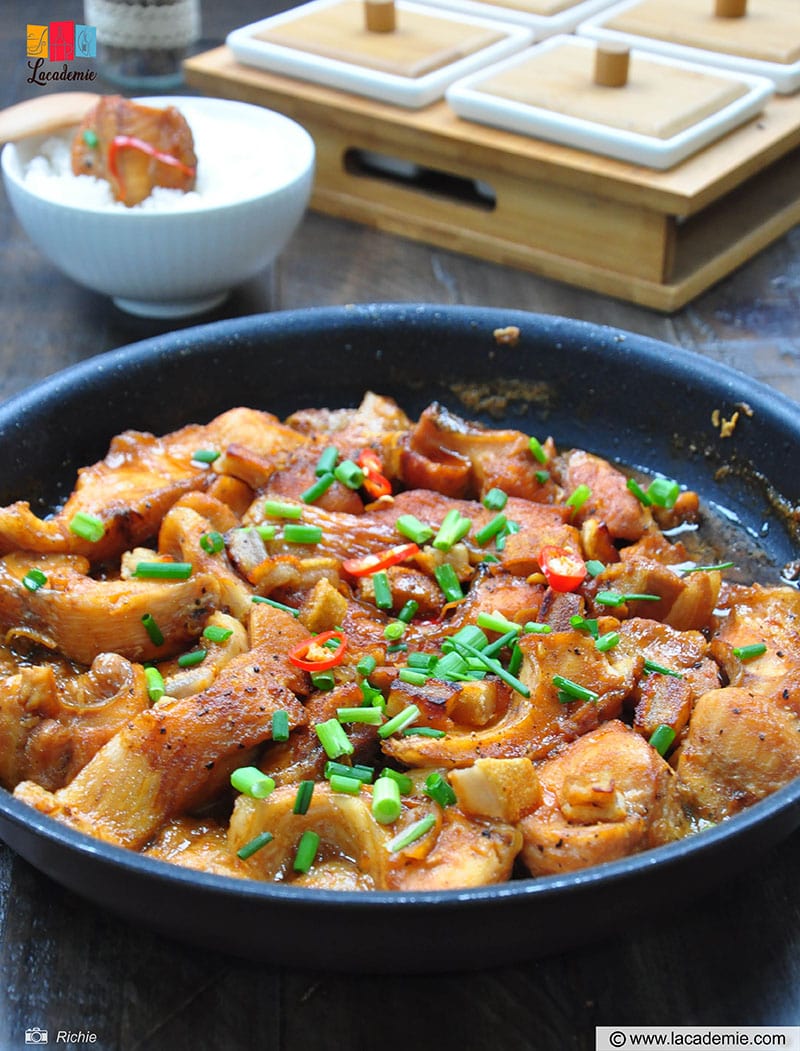 If possible, you should marinate the fish for 2 to 4 hours in a fridge. This way, the marinade will have more time to infuse the fish with all of its flavors.
In addition to steamed rice, you can enjoy Ca Kho To with Banh Mi or Vietnamese crispy burnt rice (Com Chay).
Always add the pork cracklings last. Otherwise, they will become mushy.
Don't cook the fish filets for too long, as doing so might dry them out.
Feel free to switch up the seasonings to your taste preferences.
Bring Vietnamese Cuisine To Your Table!
Ca Kho To is a top-notch choice whenever you crave a delicious Vietnamese-style dish for dinner. With fantastic flavor and aroma, it's no wonder that this recipe has become a staple in Vietnamese households. Serve it over a bed of hot steamed rice and experience delightful spoonful after spoonful.
After today's article, I'm sure that you've found a new go-to seafood dish. Drop a comment to let me know whether this recipe has impressed your loved ones. In addition, it would be a big help if you could give the post a high rating and share it with others. Thank you, and happy cooking!
Nutrition Facts
4 servings per container
---
Amount Per ServingCalories659
% Daily Value *
Total Fat 34.9g

53

%
Cholesterol 202mg

68

%
Sodium 5079mg

212

%
Potassium 246mg

8

%
Total Carbohydrate 14.1g

5

%

Dietary Fiber 1.3g

4

%
Sugars 3.8g

Protein 66.5g

132

%
---
* The % Daily Value tells you how much a nutrient in a serving of food contributes to a daily diet. 2,000 calories a day is used for general nutrition advice.