This Vietnamese caramel sauce recipe (Nước Màu) is the secret ingredient to adding an authentic Vietnamese touch to your dishes. With its prominent sweet flavor, the sauce brings balance to many savory braises, stir-fries, and marinades and adds an eye-catching color.
In today's post, let's learn how to make this delicious Vietnamese sauce from scratch with easy-to-follow instructions and handy tips. If you're ready to discover the versatility of Nuoc Mau and unlock a new level of understanding of Vietnamese cuisine, let's dive right in!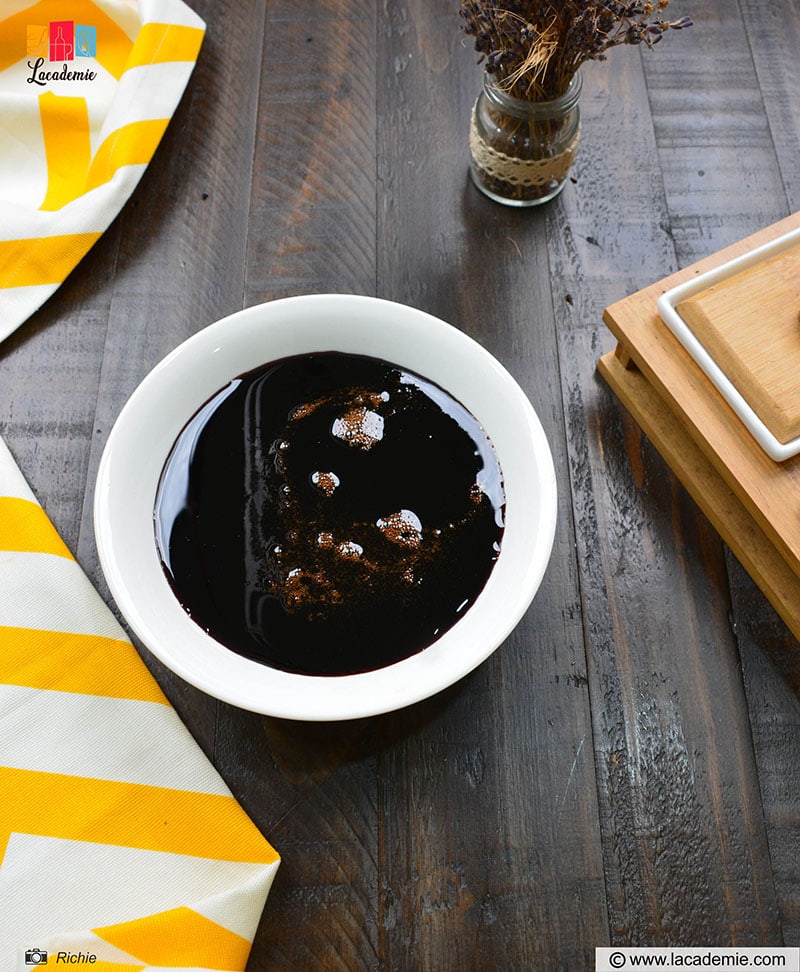 What Is Vietnamese Nuoc Mau?
Vietnamese caramel sauce, or Nuoc Mau, is a sweet and reddish sauce that appears in many stir-fried, braised, and grilled recipes. The Vietnamese make this unique sauce by cooking sugar until it turns into a deep, rich caramel color and then adding coconut water to create a thick, flavorful liquid.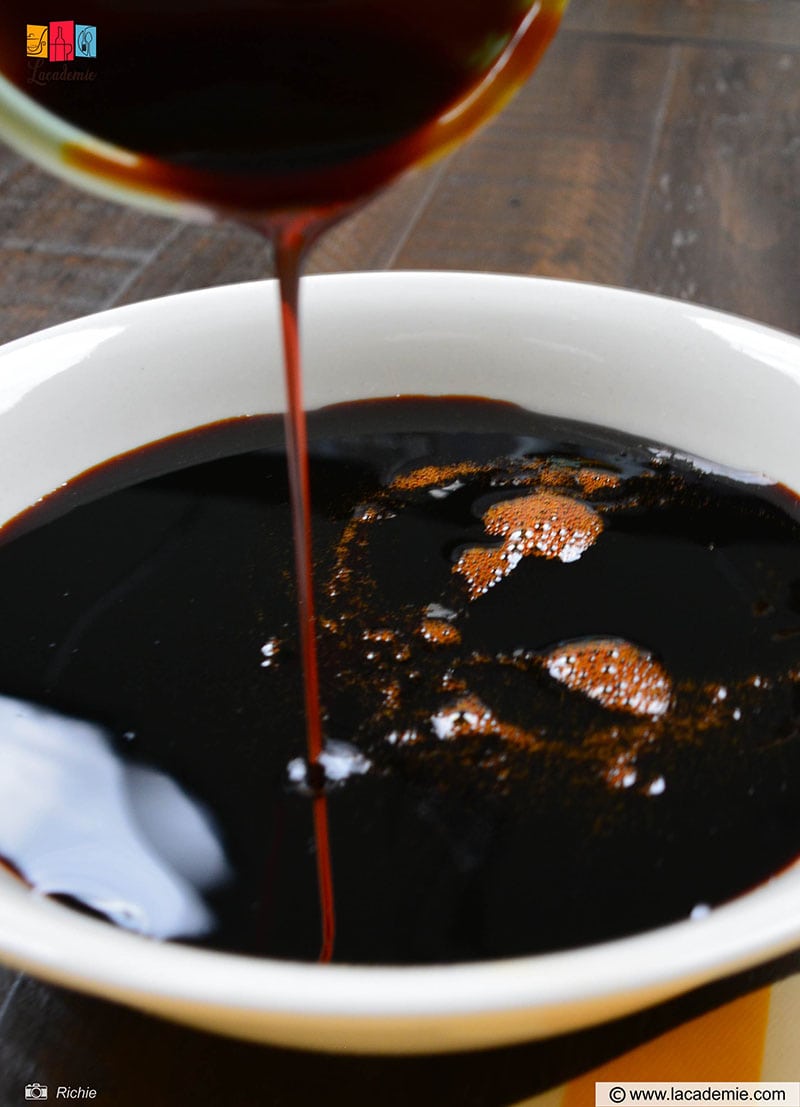 This versatile sauce works great as a taste enhancer, creating dishes that have a balanced sweet and savory flavor. In addition, Nuoc Mau can also get rid of the pungent odors from fish and meat, making it an ideal ingredient to add to marinades.
Moreover, the sauce will lend a beautiful color to your dishes and remarkably increase their visual appeal. Imagine a pot of Ca Kho To (Vietnamese Caramelized & Braised Catfish) without Nuoc Mau. Wouldn't it look pale and unappetizing?
Likewise, many other traditional Vietnamese stir-fries and braises won't look and taste the same without this condiment. So if you're a fan of Vietnamese recipes and want to create the most authentic version of these dishes at home, Nuoc Mau is a must-have.
Tools
Making Vietnamese caramel sauce requires only a few simple tools that I'm quite sure you've already had in your kitchen.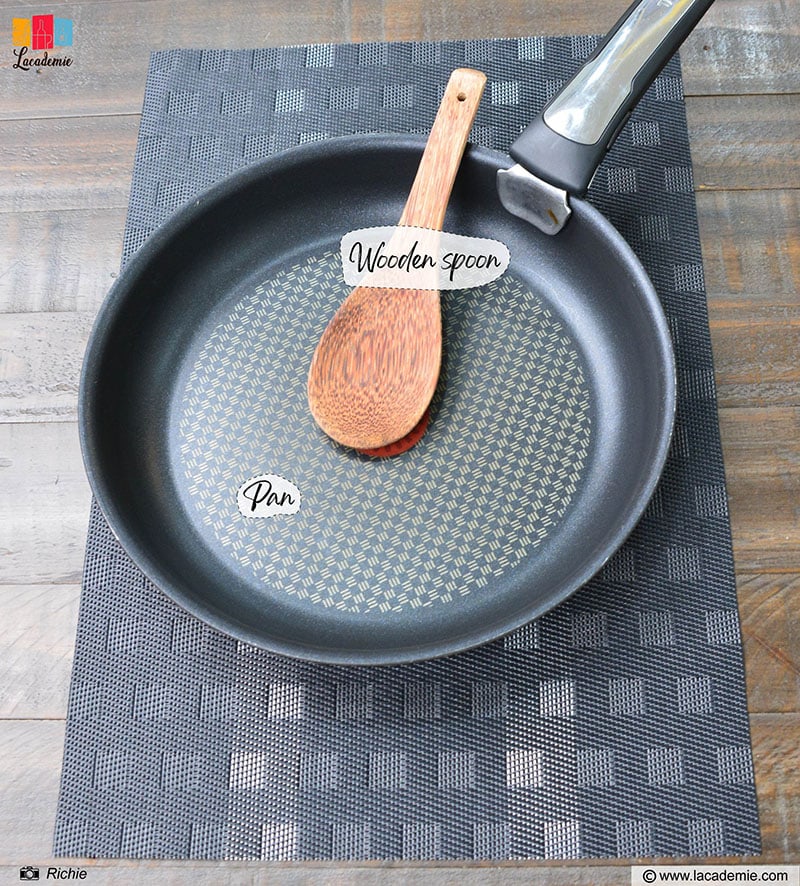 Pan: For cooking the sugar and the coconut water.
Wooden spoon: For stirring the sauce.
Ingredients
As mentioned above, Nuoc Mau only consists of two main ingredients: sugar and coconut water.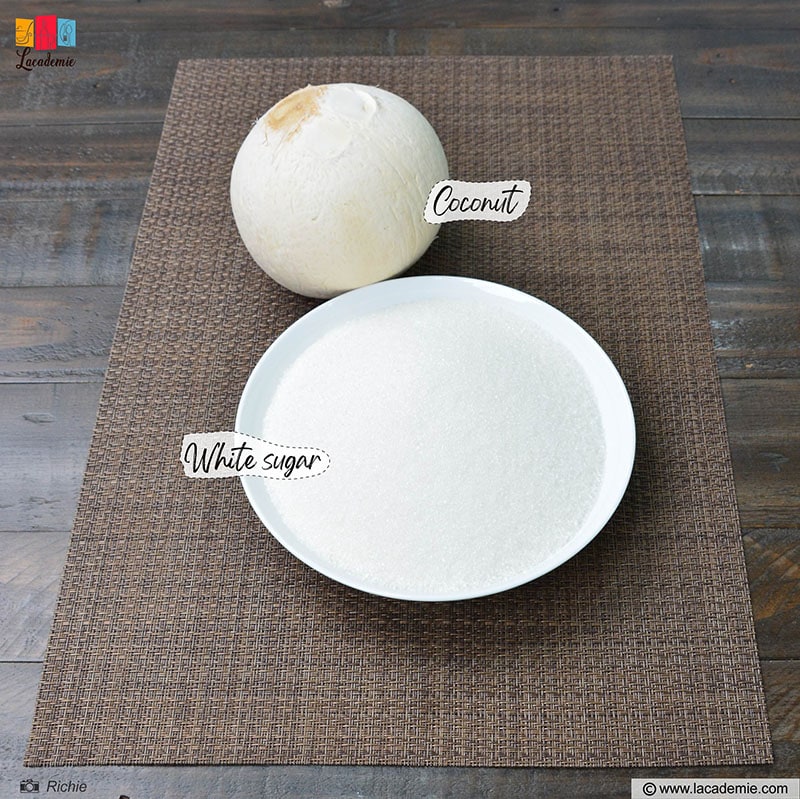 White sugar: You can also use brown sugar. However, I find it easier to keep track of the caramelization process when I use white sugar.
Coconut: For draining coconut water. Canned coconut water or plain water are viable alternatives.
Directions
Here comes the fun part! Now that you've gathered all the needed tools and ingredients, let's start cooking.
Step 1: Prepare The Ingredients
Use a knife or scissors to pierce the "eye" on top of the coconut. Drain out about ⅚ cup (200 milliliters) of coconut water.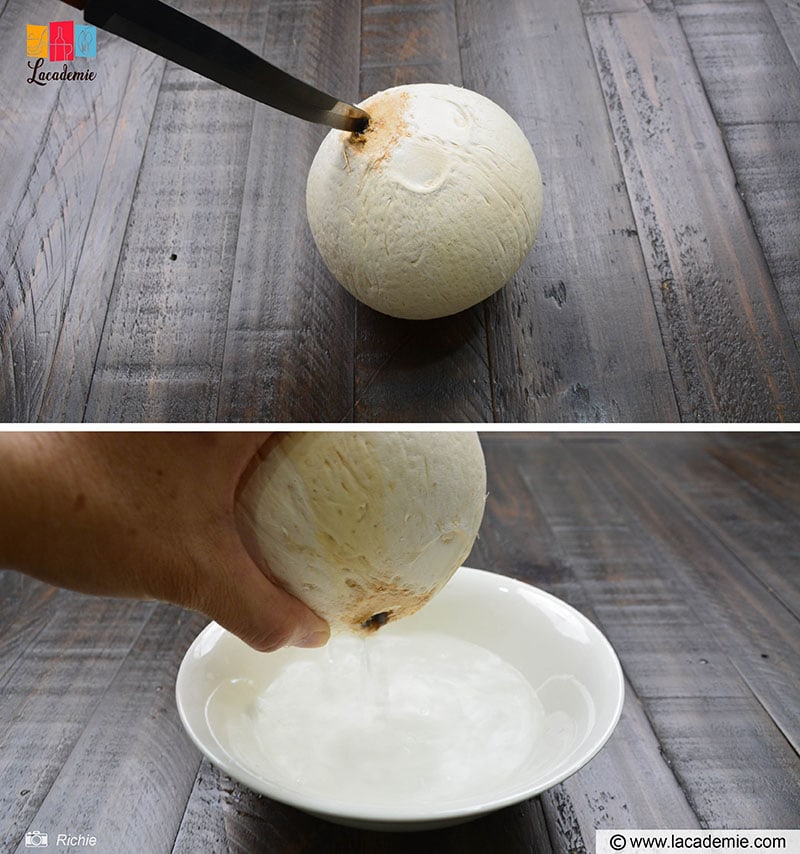 Skip this step if you use canned coconut water.
Step 2: Melt The Sugar
Add 1.1 pounds of sugar to a heated pan over medium heat. Wait for the sugar to melt.
When the sugar begins to melt, use a wooden spoon to spread the sugar to avoid clumping.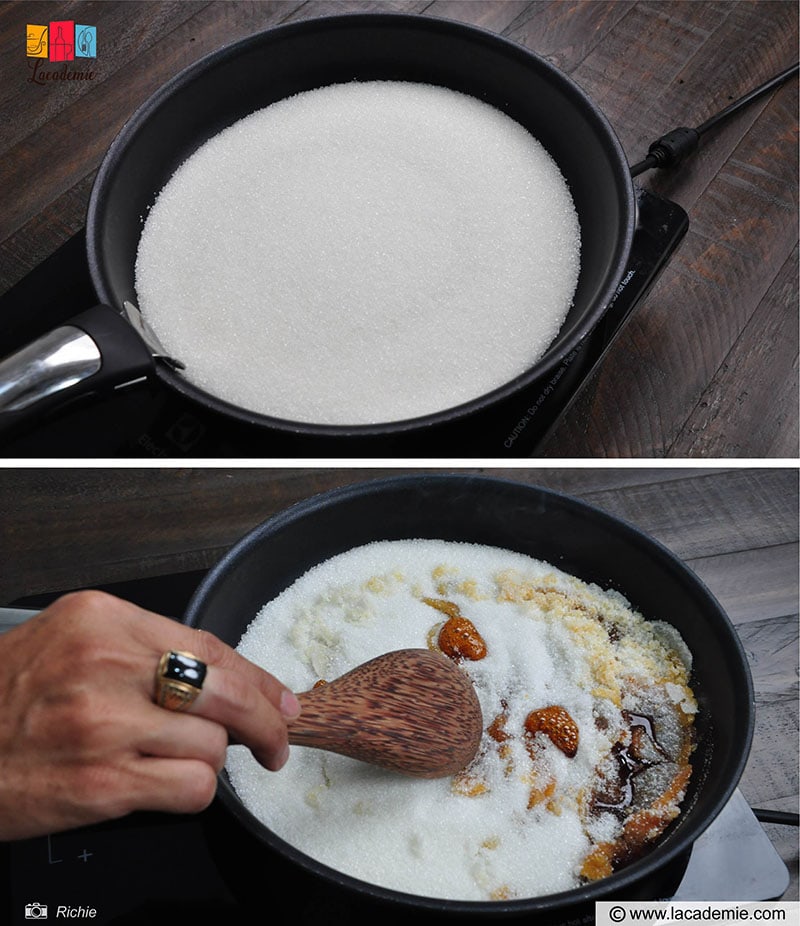 Once the sugar has melted, gently shake the pan in a circular motion to help the sugar dissolve completely.
From this point onward, do not stir the sugar with the spoon, as doing so will cause it to solidify.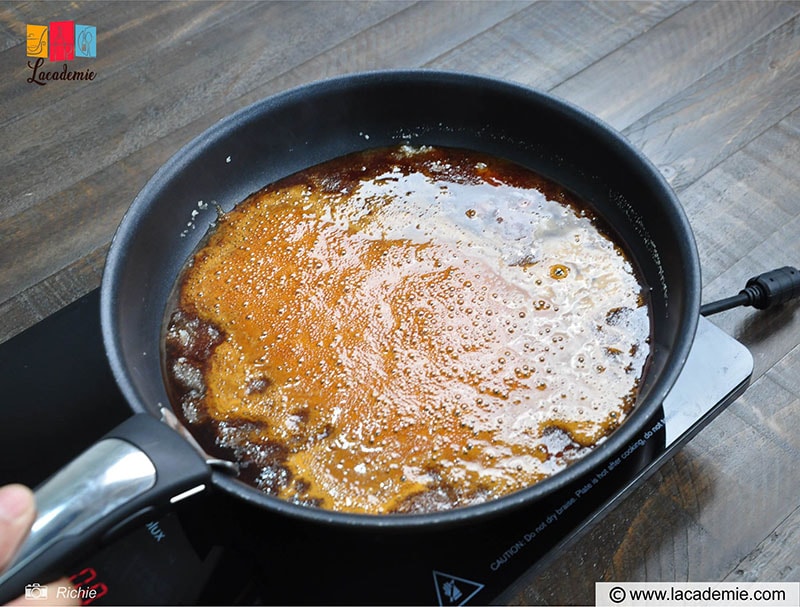 When the sugar turns to a darker brown, reduce the heat to low to prevent burning.
As you see the sugar come to a rapid simmer and start bubbling, gently shake the pan in a circular motion. Then, turn off the heat.
The sugar will continue to boil and change color after you cut the heat, so don't leave it on the stovetop for too long. Keep on shaking the pan gently to cool the sugar and achieve an even color.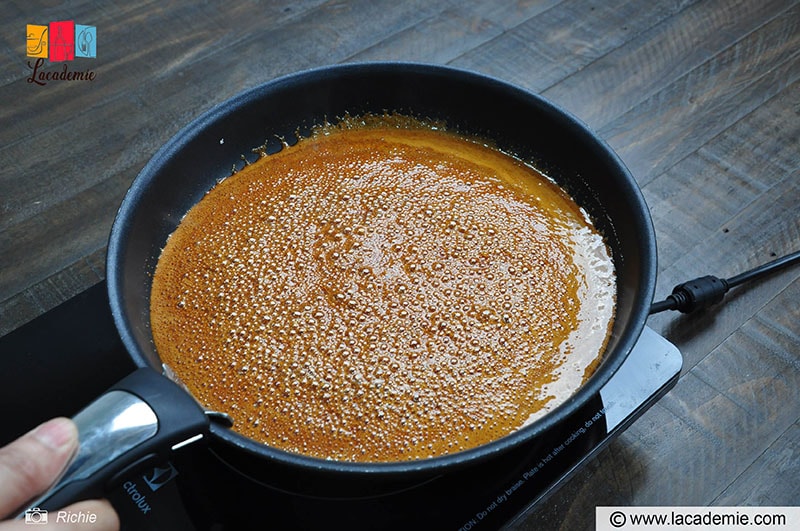 Step 3: Pour In The Coconut Water
When the sugar water has cooled a little, add the coconut water spoon by spoon to the perimeter of the pan to prevent splattering.
Place the pan back onto the stovetop over low heat and gradually add in all of the coconut water.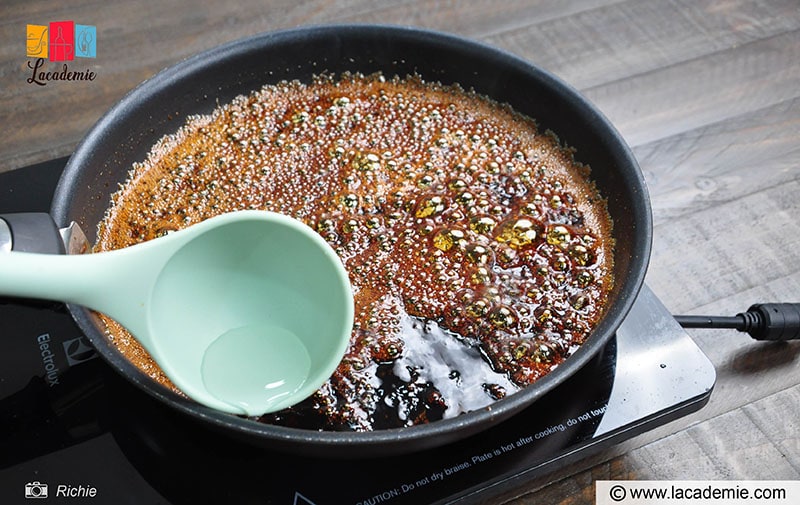 Cook the mixture for about 1 minute. Gently stir the sauce to combine the sugar with the coconut water.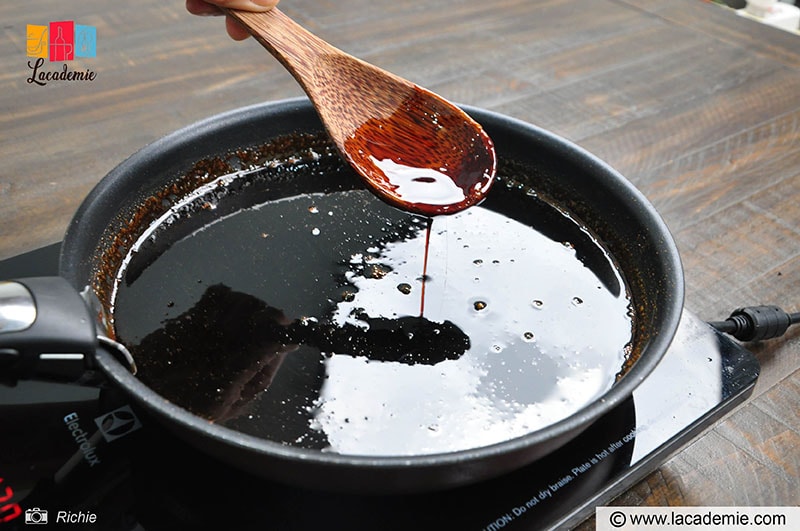 Once done, remove from heat, and allow the sauce to cool completely. Transfer it to a glass jar.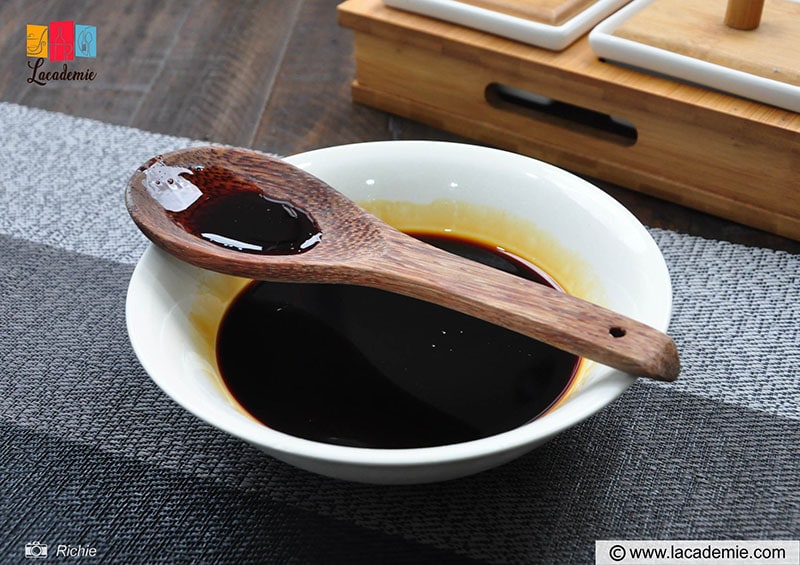 A Couple Of Handy Tips
Don't miss out on these handy tips! They can help you make a batch of Nuoc Mau with perfect texture and flavor.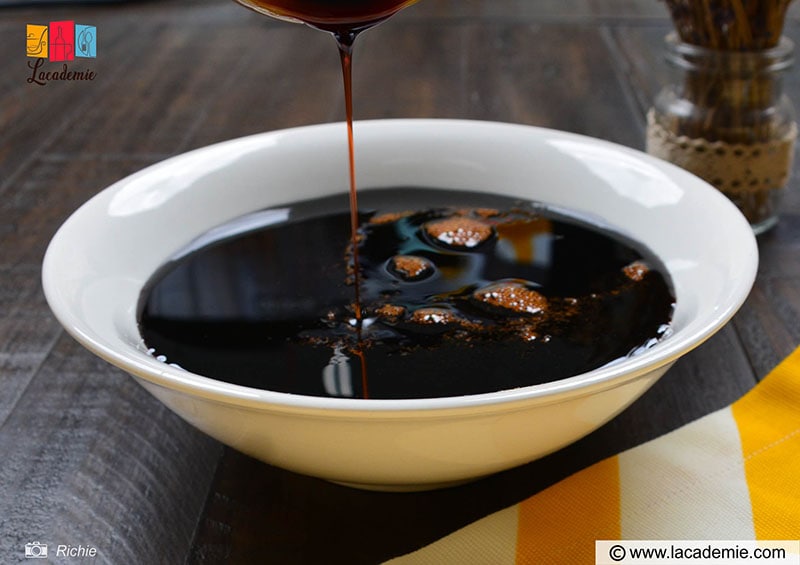 A good batch of Vietnamese caramel sauce should be shiny, slightly viscous, and have a beautiful brown-red color.
Follow the instructions carefully and pay close attention to the heat, especially when the sugar starts to boil and change color. Otherwise, the sugar might be burnt, leading to a bitter taste.
Your Nuoc Mau should last for about 3 to 6 months when stored in a glass jar at a cool temperature.
Cooking Suggestions For Your Nuoc Mau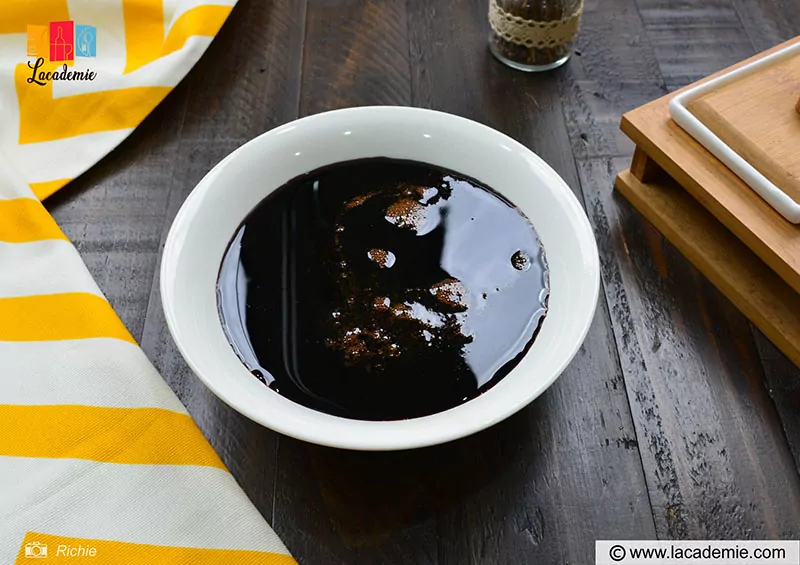 Now that you have a batch of Vietnamese caramel sauce, I'm sure you're eager to make some yummy recipes with it. Well, here are some of my favorite dishes that'll taste ten times better when you add a little Nuoc Mau.
First on the list is Thit Kho To (caramel pork), which is a combination of succulent pork and sweet-savory sauce. In case you need an all-in-one rice bowl for a quick lunch, I suggest giving Vietnamese Caramelised Pork Bowls a try.
For avid fans of anything chicken, Ga Kho To (caramelized chicken) is definitely going to be your next favorite dish. A touch of Nuoc Mau gives this dish a beautiful golden color and an amazing taste that you'll never forget.
Make Perfect Vietnamese Dishes With Nuoc Mau!
Vietnamese caramel sauce is a tasty and versatile condiment that can add depth and a beautiful color to many dishes. More importantly, the sauce is incredibly easy to make, whether you're an experienced home cook or just starting out in the kitchen.
Please leave a comment below to let me know your thoughts on today's post. Besides, if you find my Nuoc Mau recipe enjoyable, don't forget to give it a like and share it with fellow home cooks. They will thank you later when their dishes come out delicious!
Nutrition Facts
10 servings per container
---
Amount Per ServingCalories191
% Daily Value *
Sodium 22mg

1

%
Potassium 52mg

2

%
Total Carbohydrate 50.8g

17

%

Dietary Fiber 0.2g

0

%
Sugars 50.5g

Protein 0.2g

0

%
---
* The % Daily Value tells you how much a nutrient in a serving of food contributes to a daily diet. 2,000 calories a day is used for general nutrition advice.