Vietnamese sauces are an easy and pleasant way to enhance your meal. But most of the time, the making process is limited to local people. But don't worry; my article has all the instructions you need.
And while some recipes require unique ingredients, they are all simple to make. They don't require any advanced cooking skills to master. Make sure you have everything necessary before processing!
15 Vietnamese Sauce Recipes Identical To The Authentic Vietnamese Flavor
You can't find any list full of Vietnamese sauces with detailed guides like this one. Taking full advantage of the local ingredients, I believe these recipes will make you feel like you are living in Vietnam.
Total time: 15 minutes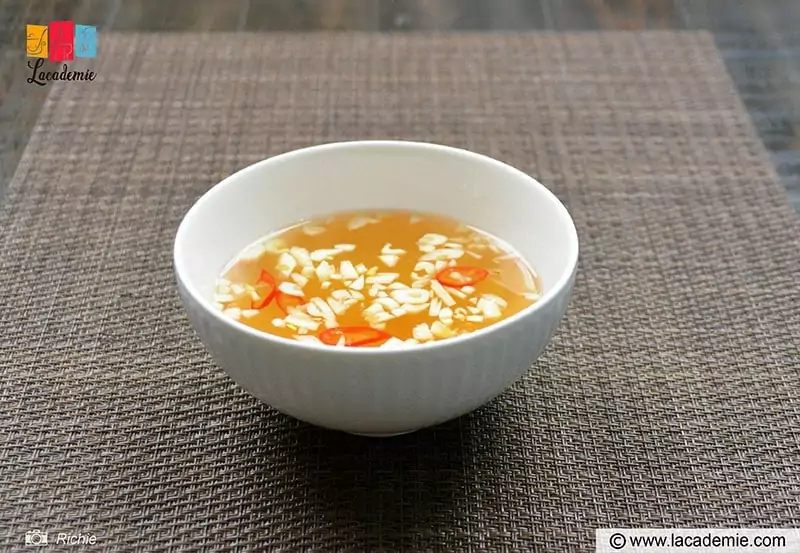 Anywhere you go in Vietnam, you'll see a bowl of dipping sauce like this. The locals use it for almost all dishes, whether meat, fish, or vegetables. There is no exact recipe for this dipping sauce since each family has their own way of making it.
But the core of this recipe is always fish sauce, so you should opt for the ones with the highest quality possible. Since fish sauce is quite salty, you'll need some sweetness or sourness to balance it.
I use pineapple, rock sugar, chili pepper, and lime to diversify the flavor. But you can use other ingredients, namely apples, sugarcane, or brown sugar.
Another lovely way to alter this dipping sauce is by using ginger and lime or lemon juice. This way, it will have a stronger flavor, making it a suitable partner for chicken congee (cháo gà), duck noodle soup (bún măng vịt), or other dishes using poultry meat.
Total time: 25 minutes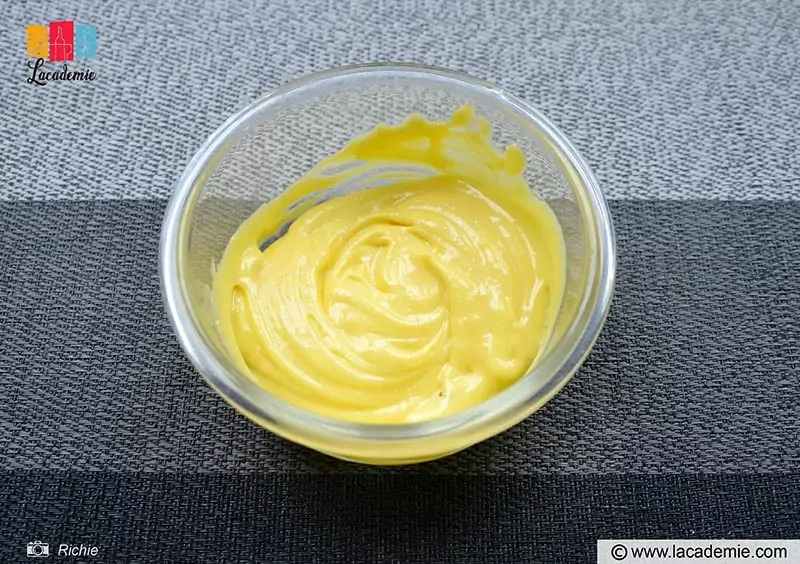 Why use store-bought mayonnaise when you can make this Vietnamese version? Its addicting flavor can go with different street foods in Vietnam, such as sandwiches (bánh mì) or bánh tráng trộn (rice paper salad).
It also fits with other regular sandwiches or salads, making it a nice change for your daily meal. Since mayonnaise uses egg yolk, oil, and acid as the main components, I'll use lime juice for the acid part.
As for the oil, you can use any oil you have, from olive oil, sesame oil, and peanut oil to vegetable oil.
3. Vietnamese Fish Sauce (Nước Mắm)
Total time: 5 minutes (excluding several months of fermenting)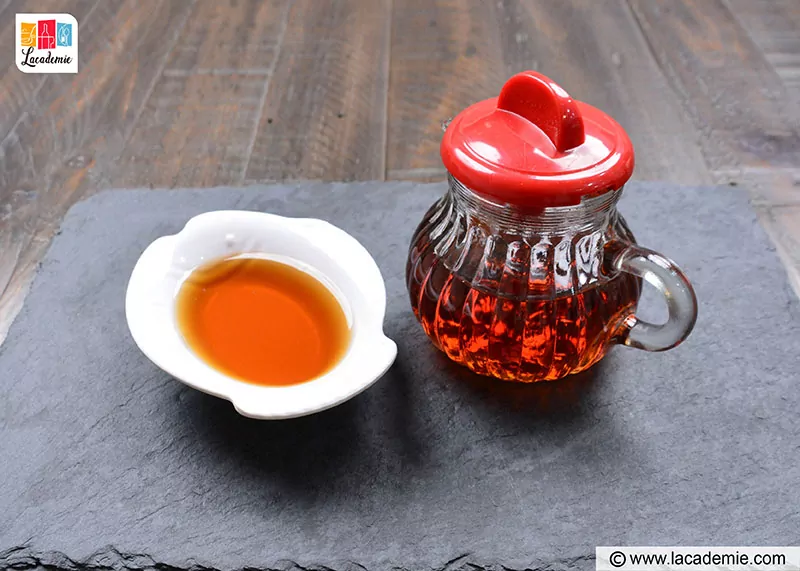 Here is the main ingredient of the Vietnamese dipping sauce. It appears as a side dish for boiled dishes. However, most of the time, locals use it as a flavor enhancer. I'd say there are numerous delicacies in Vietnam containing fish sauce.
Authentic Vietnamese fish sauce takes months to make, including fermenting fish and marinating it with salt until it produces a beautiful, clear, and amber-colored liquid. Nowadays, most Vietnamese families buy commercial fish sauce to save time.
If you want to know what high-quality fish sauce tastes like, look for those with a "first-press" label. This product indicates that the sauce is from the first drained batches, resulting in a more pronounced flavor.
4. Vietnamese Peanut Dipping Sauce (Tương Đậu Phộng)
Total time: 10 minutes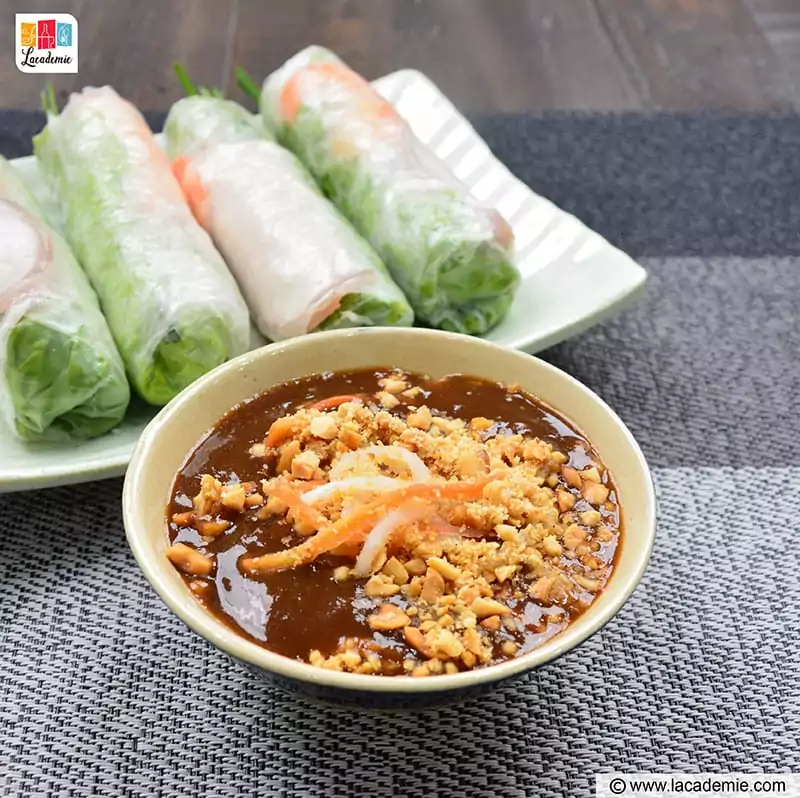 You've made some beautiful fresh spring rolls (gỏi cuốn) and now are looking for some decent sauce varieties to accompany them. You can use the first dipping sauce, but this recipe's nutty flavor is the right one to level up your rolls.
When making this sauce, pay close attention to two ingredients: peanut butter and hoisin sauce. The ratio between them is what makes or breaks your sauce. My usual choice is 2:1 for hoisin sauce-peanut butter.
You can increase their amount to suit your preferences. But be careful while doing so because too much hoisin sauce can make your recipe too pungent. In contrast, this sauce will become too thick if you add too much peanut butter.
5. Vietnamese Caramel Sauce (Nước Màu/Nước Hàng)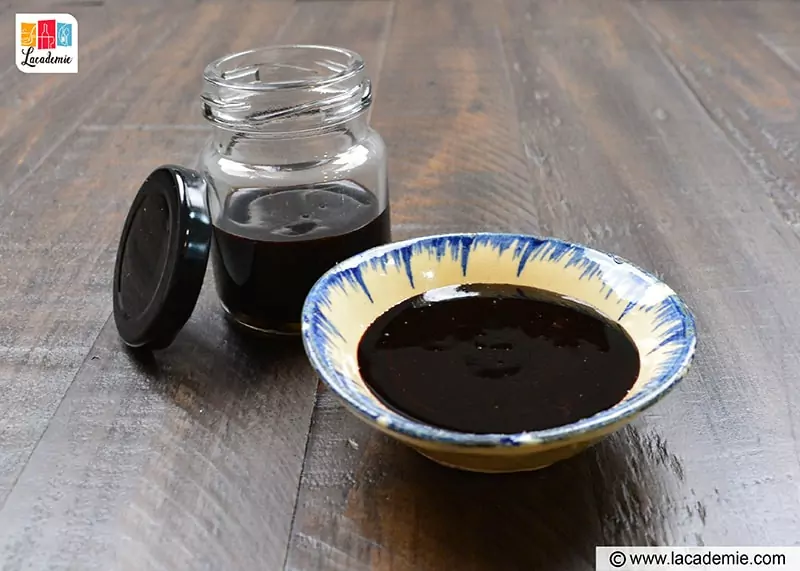 Caramel sauce is not a unique sauce like other options on this list. Still, how Vietnamese people use it always amazes me. Instead of adding it to sweet recipes, they usually utilize it for savory braised dishes, like Vietnamese caramelized pork belly (thịt kho tàu).
Besides giving a nice brown shade to your foods, nước màu provides them with a smoky flavor and light bitterness. You can easily adjust this caramel sauce's consistency by adding more or less water.
Total time: 5 minutes (excluding several months of fermenting)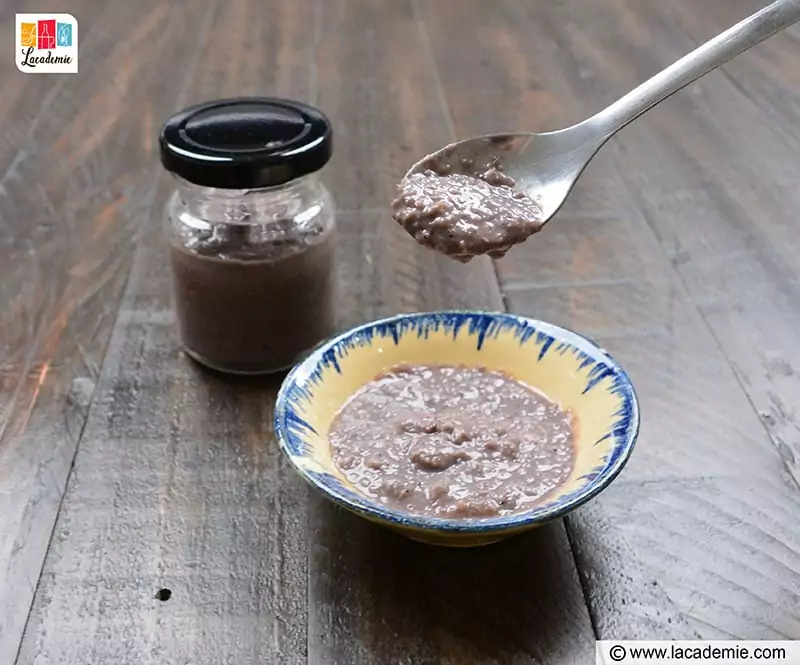 If you think fish sauce is smelly, wait until you see this fermented shrimp sauce. Even some Vietnamese people can't handle it! However, when you get used to its smell and flavor, you will never get bored of it.
Making this shrimp sauce is pretty similar to fish sauce since you also need to ferment fresh shrimp with salt for several months. But the result is much thicker than fish sauce, to the point that it's more a paste than a sauce.
That's why when using it, you have to dilute it with lime or kumquat juice. Shrimp sauce is more prevalent in the North region, as many delicacies here revolve around it: vermicelli noodles with fried tofu (bún đậu mắm tôm), turmeric fish with dill (chả cá Lã Vọng), etc.
Total time: 15 minutes (excluding several months of fermenting)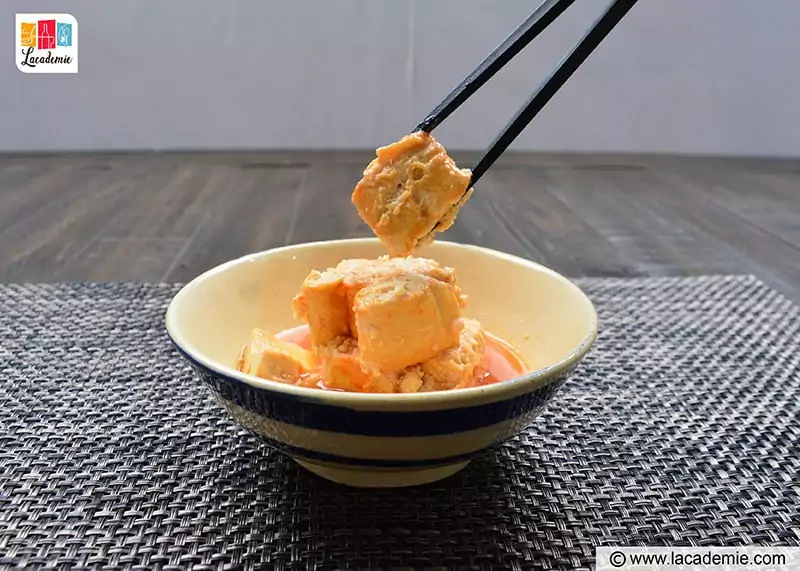 You don't often see this sauce in Vietnamese daily meals. But whenever there is a BBQ party, it's a must-have condiment. Its rich and slightly fatty flavor goes perfectly with grilled dishes.
Since Vietnamese cuisine receives some influences from neighboring China, they have affected several local dishes. And this bean curd sauce is one of them. It's inspired by Chinese fermented tofu.
To make the sauce, take some fermented tofu cubes and smash them with a little brine. Then, add other spices based on your palate, such as lemon, sugar, sate sauce, etc.
Total time: 15 minutes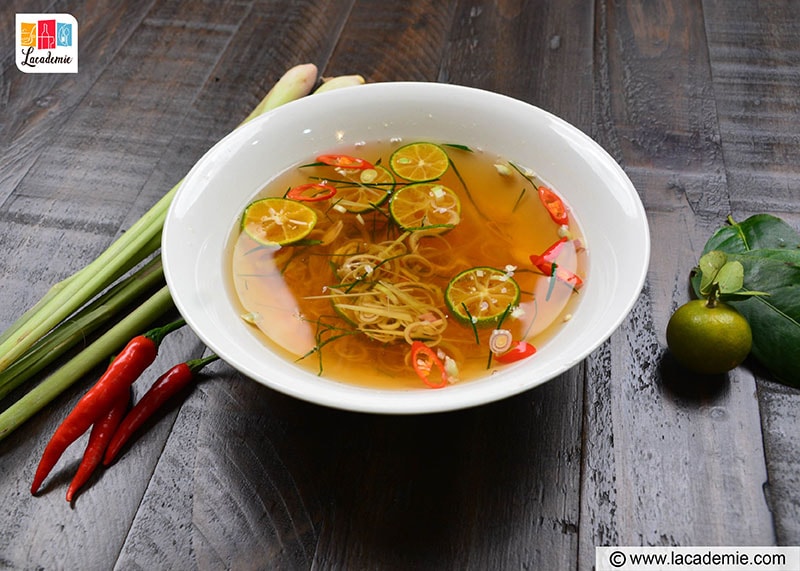 This lemongrass dipping sauce is another version of the fish sauce above. Instead of pineapple, I make this recipe with lemongrass, chili pepper, and sugar, leading to a spicy, sweet, and tangy flavor.
Different from the first dipping sauce, this one only goes with some particular delicacies, mostly boiled sea snails and razor clams. It can also appear beside other seafood or light-flavored dishes like chicken.
Since lemongrass is the main source for this dipping sauce's aroma, choose the freshest ones you can. If your lemongrass has little to no smell, skip it as it has turned old.
Total time: 15 minutes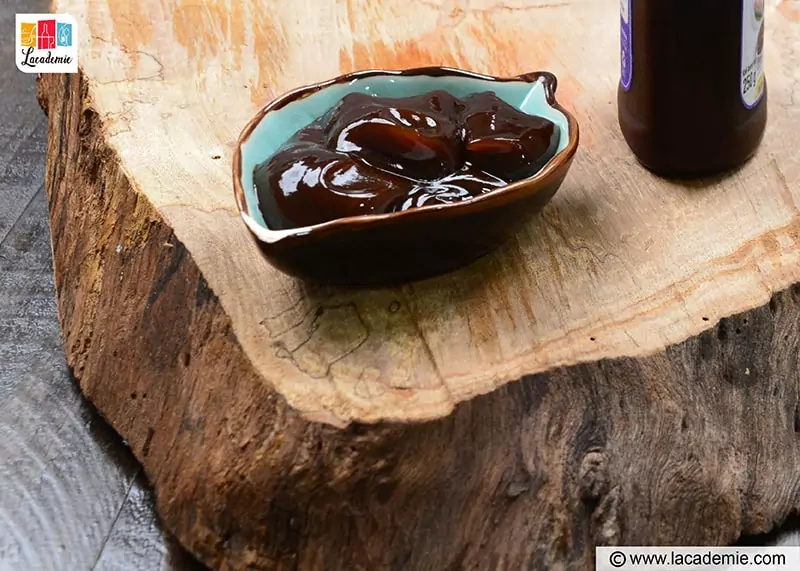 The Vietnamese name means "black sauce" due to its color. It often poses as a companion for the well-known phở, especially in the South.
There are various ways to combine these two ingredients together. For example, add hoisin sauce to the noodle soup or use it as a dipping sauce for the spring rolls with phở noodles. Some people even make it into a glaze for broiled dishes.
Aside from hoisin sauce, locals mix phở's broth with chili sauce, another Vietnamese sauce I'll introduce later. So you can try this combo at your home to see what authentic Vietnamese phở tastes like.
Total time: 20 minutes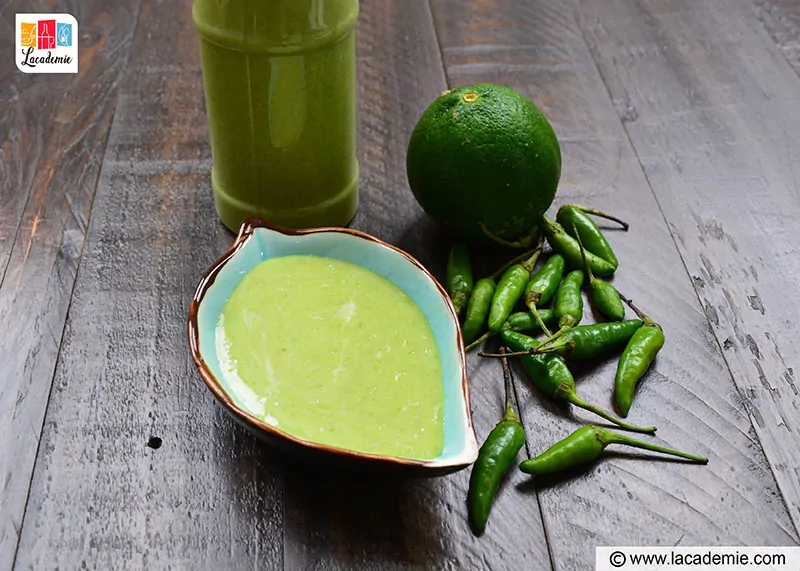 While lemongrass dipping sauce is the traditional way to enjoy seafood, then this lovely green sauce is what Vietnamese people have recently chosen. It's from a famous Vietnamese coastal city, Nha Trang.
Its Vietnamese name means a sauce made with salt and green pepper. So, you may have found out the main ingredients. But another component is no less vital: condensed milk.
It's the reason for this sauce's light sweetness and smooth texture. You can replace it with sugar, but the result will be slightly grainy.
Try making this muối ớt xanh to enjoy with your seafood. I believe you won't need anything else.
Total time: 15 minutes (excluding several months of fermenting)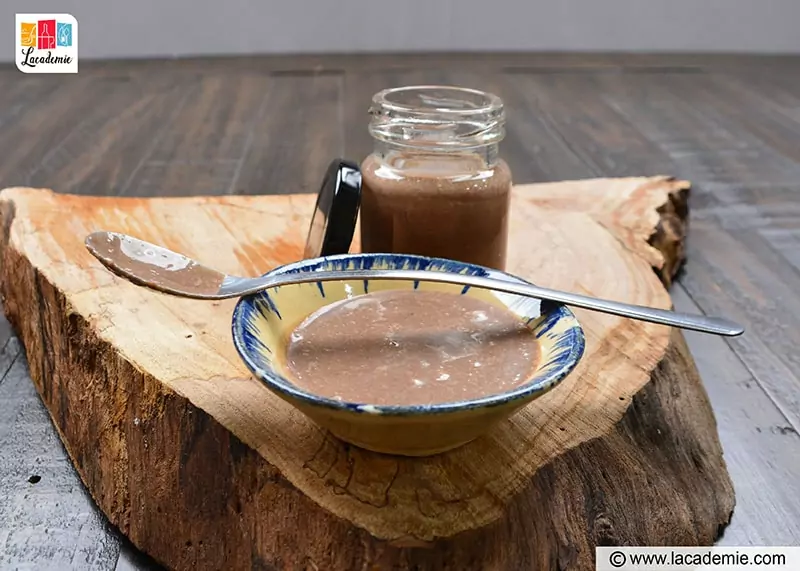 This dipping sauce belongs to a sub-branch of fish sauce as it also contains a type of fish: anchovies. It's the delicacy of Đà Nẵng (a Central coastal city).
You can see it with other Central specialties, such as fermented fish noodle soup (bún mắm). It is also a nice accompaniment for fresh fruits with a bland taste: Thai eggplant, guava, etc.
Moreover, this anchovy sauce is more similar to shrimp sauce in terms of thickness and pungency. So, you can use the same ingredient to dilute this recipe: citrus juice, sugar, etc. But if you want a more authentic flavor, I suggest using pineapple, fresh or canned.
Total time: 50 minutes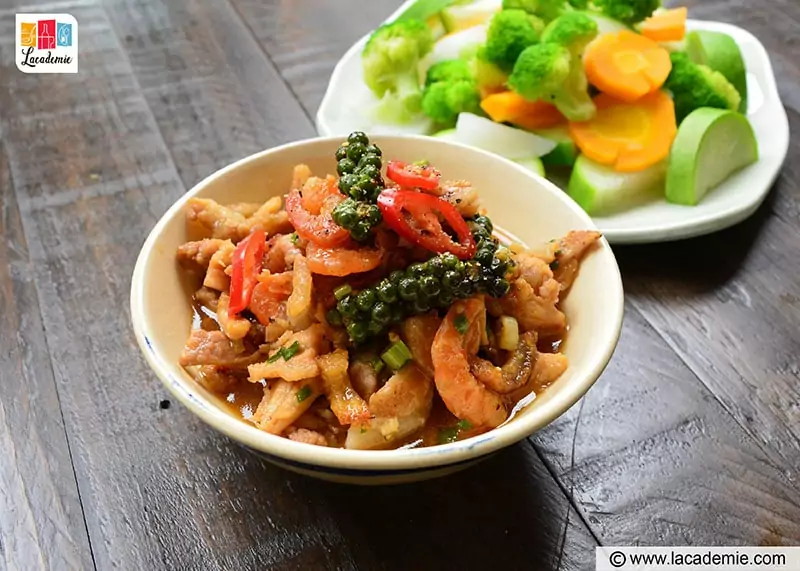 This fish sauce appeared during a tough time in Vietnamese history when people tried to find a way to include more nutrients in their meals besides vegetables.
Just like fish sauce, it doesn't have a concrete recipe. But the easiest way of making it is caramelizing sugar with fish sauce, ground pepper, and minced onion. You can add pork fat, dried fish, or dried shrimp for more flavors. Still, the spotlight is the caramelized sauce.
Once eating, you'll realize how addicting this sauce is. Vietnamese people eat it with simple boiled vegetables or cooked rice, so its savory flavor can shine brightly.
Total time: 30 minutes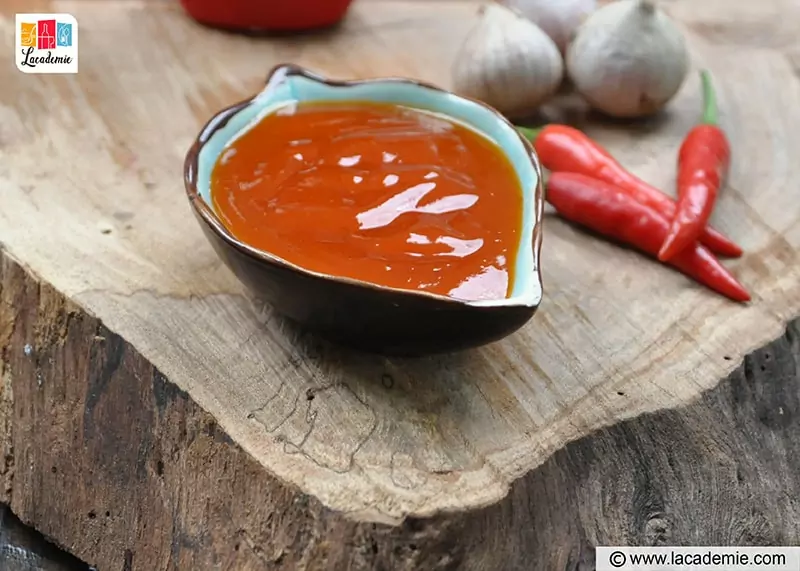 You may have known about sriracha sauce, a chili sauce product with Vietnamese words on the bottle. Now, you don't need to buy it anymore with this specific recipe of Vietnamese chili sauce.
Besides a dipping sauce, this recipe also serves as a condiment for different Vietnamese soup dishes or salads. Similar to other chili sauces, it also contains chili pepper.
And to balance the flavor, use some sweet components, such as sugar and vinegar. You can add tomatoes for a vibrant red color.
Total time: 40 minutes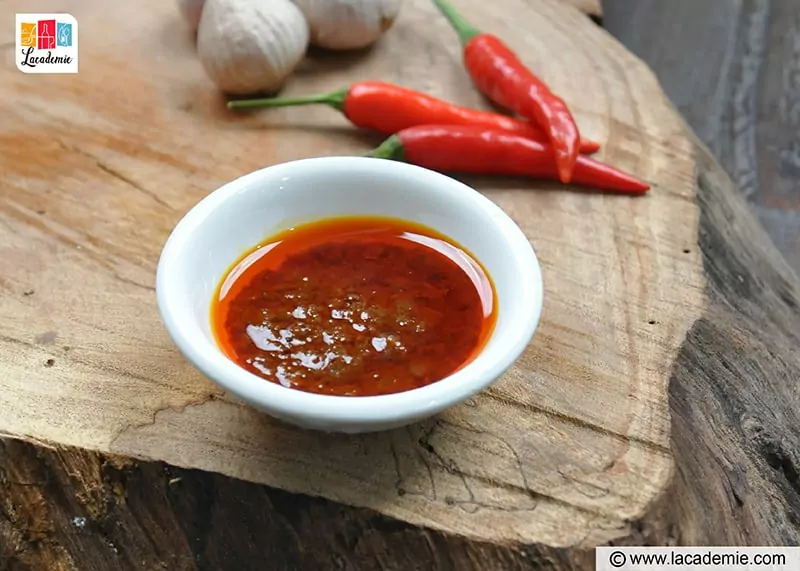 Don't confuse sa tế with satay, a different condiment from Indonesia that is the inspiration for the peanut dipping sauce above. This recipe is also a chili sauce for soups, grilled meat, or marinades.
To make sa tế, apart from chili peppers, you need lemongrass and oil with a neutral flavor. The quickest way is to saute these ingredients with garlic until fragrant. Depending on your palate, add other components like fish sauce, dried shrimp, etc.
Make sure to stir fry continuously, so the flavor can blend well with each other and avoid burning. You can store this sauce in an airtight jar and refrigerate it for several weeks.
The perfect sa tế will have a vibrant red color and an attractive spiciness.
Total time: 5 minutes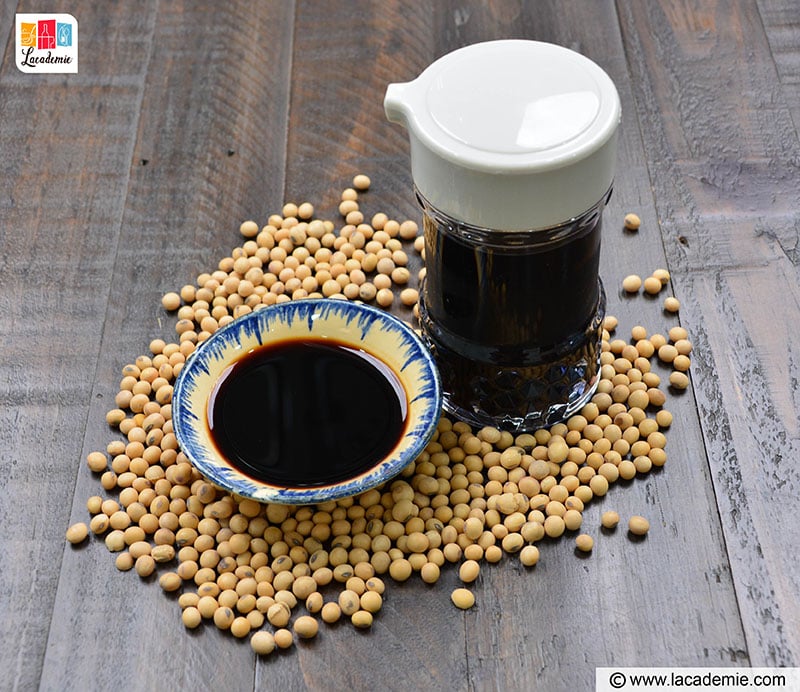 As I've said above, most Vietnamese dishes use fish sauce, posing difficulty for vegetarians and vegans. But don't worry; this soy sauce will solve all your problems! Vietnamese people also use it for vegetarian and Buddhist dishes.
It can also be a nice dipping sauce for potstickers, steamed fish, blanched vegetables, and various dishes. Season it with chili peppers, vinegar, sugar, and garlic to suit your palate.
When buying soy sauce in Vietnam, you can look at the ingredient list to make sure it doesn't contain any non-vegan or -vegetarian ingredients.
Feel The Diverse Vietnamese Cuisine With These Sauces
Once you've tried all these Vietnamese sauces above, you will never want to return to the same old ketchup or mayonnaise. They also can assist you in marinating or flavoring your dishes.
So, what do you think about this list? Feel free to state all your opinions in the comment section below. And if possible, spread this article to your social circle, so more people know about these fantastic Vietnamese sauces.
Nutrition Facts
1 servings per container
---
Amount Per ServingCalories30
% Daily Value *
Sodium 943mg

40

%
Potassium 2mg

1

%
Total Carbohydrate 4.2g

2

%

Dietary Fiber 1g

4

%
Sugars 0.6g

Protein 1g

2

%
---
* The % Daily Value tells you how much a nutrient in a serving of food contributes to a daily diet. 2,000 calories a day is used for general nutrition advice.