Vietnamese-style mayonnaise ("Sốt Bơ Trứng") is a one-of-a-kind ingredient in Vietnamese cuisine. Although it consists only of egg yolk, olive oil, lime juice, and simple spices, Sot Bo Trung boasts an addicting taste that goes well with many kinds of bread, sandwiches, and snacks.
If you're a fan of mayonnaise and want to experience a new take on this classic sauce, I highly recommend giving Sot Bo Trung a go. The creamy texture and savory, slightly sweet flavor of this Vietnamese delicacy will surely tickle your fancy.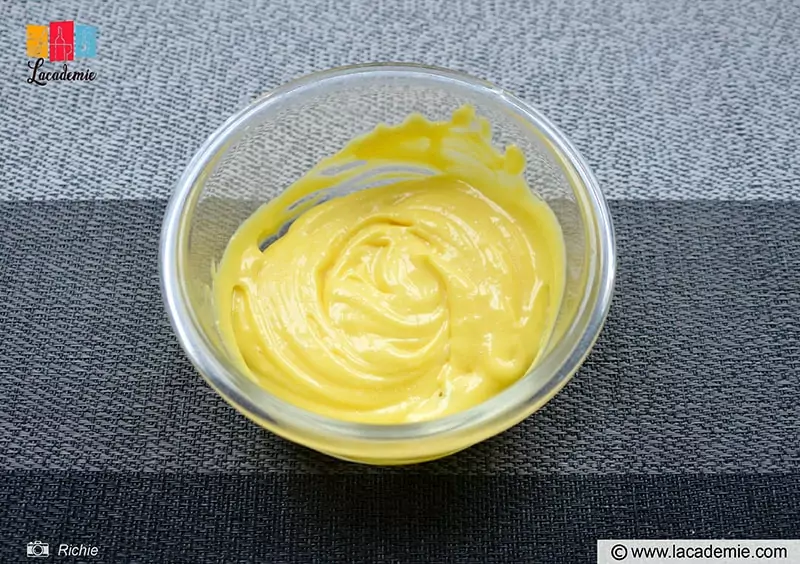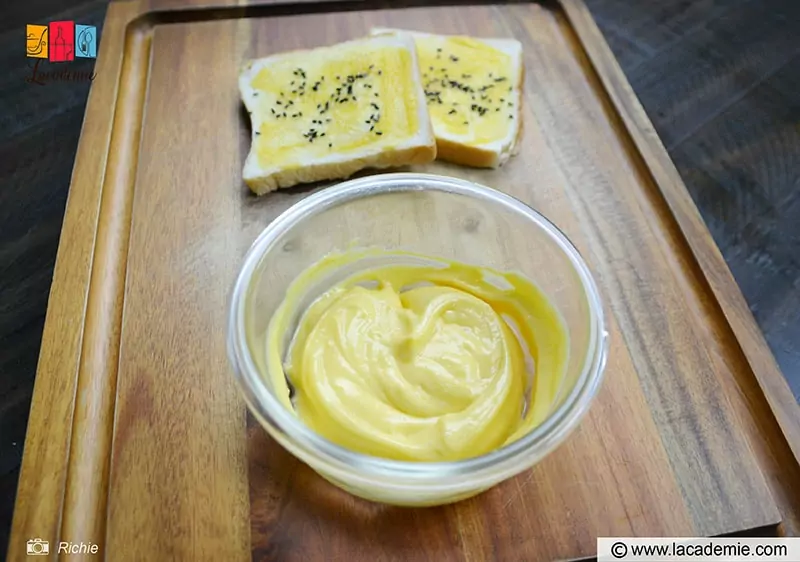 Reasons You Must Try Sot Bo Trung
"Sốt Bơ Trứng', also called "Bơ Vàng" is an important part of "Bánh Mì", one of Vietnam's most recognized street foods. Unlike the sandwiches found in American cuisine, which often include butter or mayonnaise, the Vietnamese prefer using a combination of pate and Sot Bo Trung as the main spread.
In addition, the locals also utilize this ingredient in "Bánh Tráng Trộn" (rice paper salad), another well-loved snack found on the streets of Vietnam. Without Sot Bo Trung, your Banh Mi or Banh Trang Tron won't have the most authentic flavor and will be somewhat lacking.
Even if you're not making these two dishes, Sot Bo Trung is still worth a shot, as you can use it in place of regular mayonnaise in many sandwich recipes.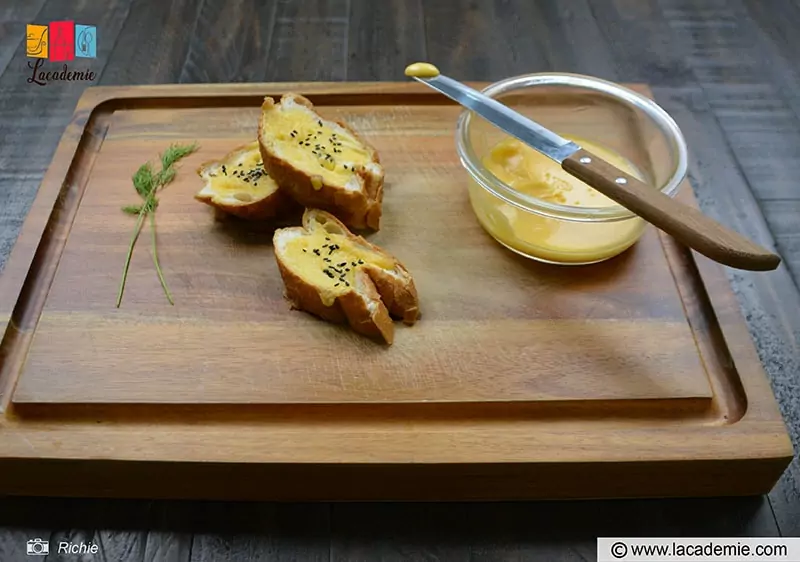 Tools
The process of making Vietnamese-style mayonnaise only requires two basic tools.
Bowl: Choose a large bowl so you'll have more space for the ingredients.
Hand mixer or whisk: For mixing the egg with olive oil and other spices.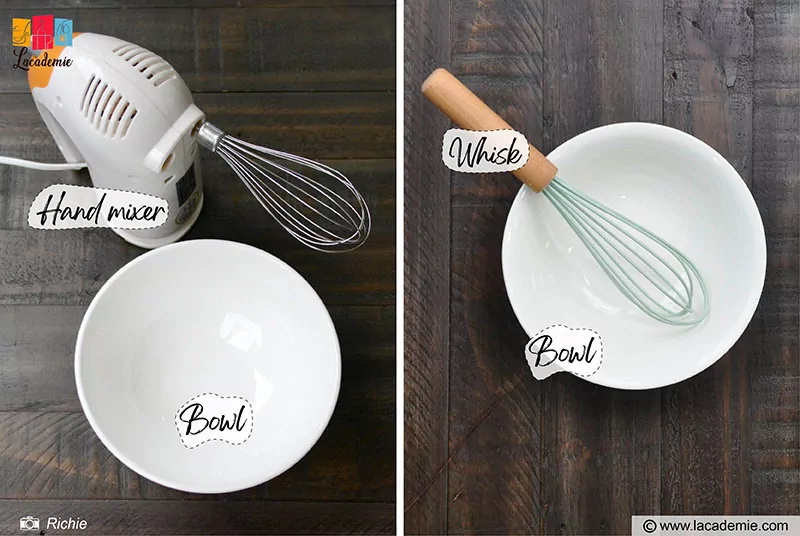 Ingredients
Eggs: Opt for large chicken eggs. You'll only be using egg yolks for this recipe.
Olive oil: The main fat in your mayonnaise. In addition to olive oil, vegetable oil, sesame oil, or peanut oil are also viable choices.
Lime juice: Like traditional mayonnaise, Sot Bo Trung also requires an acidic ingredient to avoid it from spoiling quickly.
Basic spices: Brown sugar and salt.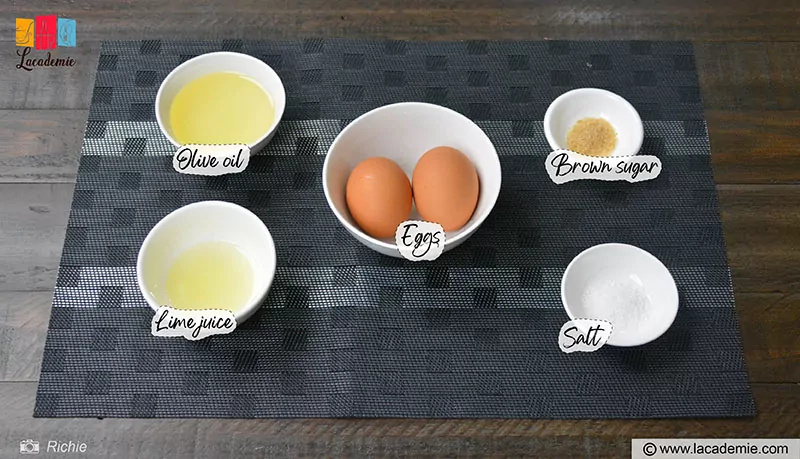 Directions
Making Vietnamese-style mayonnaise at home is surprisingly easy. Follow these simple steps to whip up a delicious condiment.
Step 1: Prepare The Ingredients
Separate the egg yolk and egg white. Add the egg yolk to a bowl.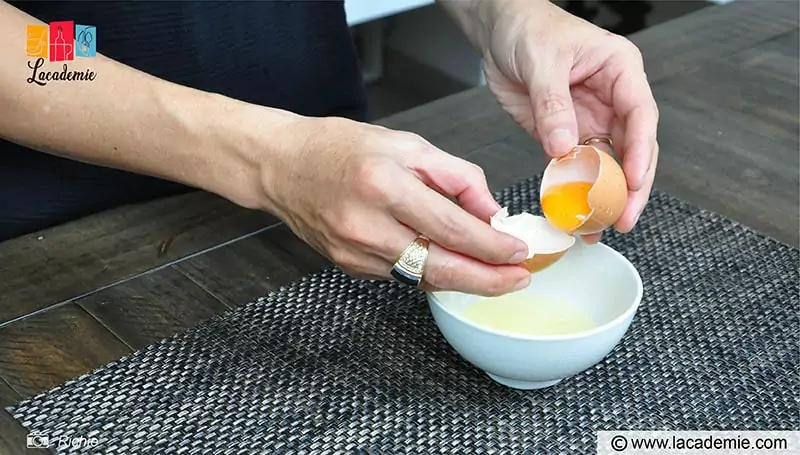 Step 2: Make The Mayonnaise
There are 2 ways to make Sot Bo Trung: using a hand mixer or a whisk. While the hand mixer helps you create this tasty condiment in just 20 minutes, whisking the egg manually takes a little elbow grease and about 40 minutes.
Using A Hand Mixer
Add a little lime juice, olive oil, sugar, and salt to the egg yolk bowl and whisk all the ingredients to combine.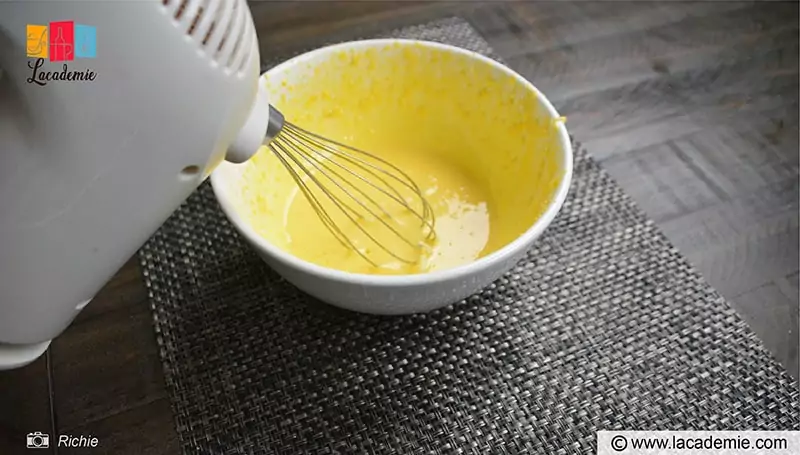 After a couple of minutes or until the oil is fully incorporated, add more lime juice, olive oil, sugar, and salt. Continue whisking the mixture using the hand mixer. Repeat this process until you run out of ingredients, and the mixture reaches a thick, buttery consistency.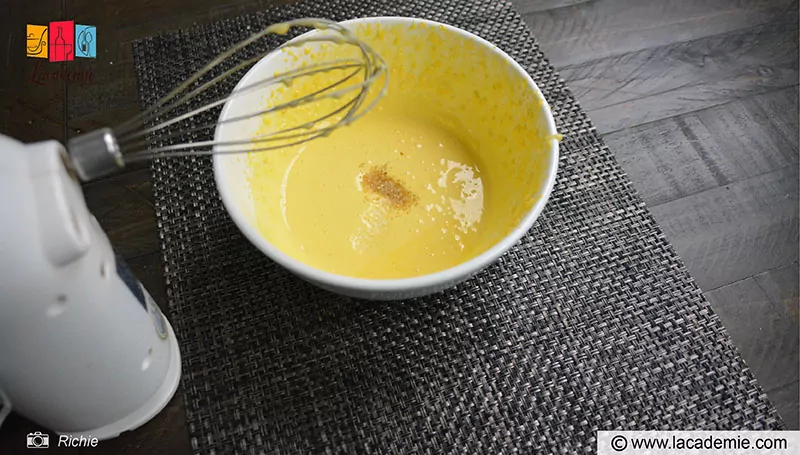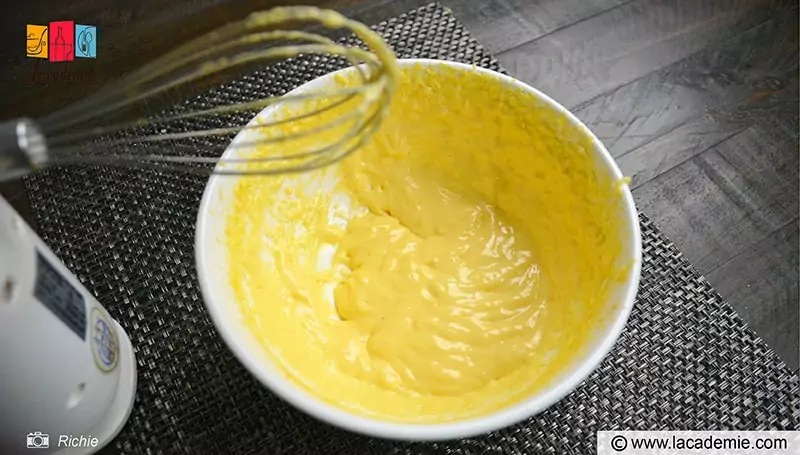 Using A Whisk
The process is the same as the hand mixer method. However, you'll have to whisk the mixture by hand, which takes more time and effort.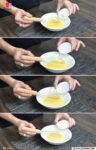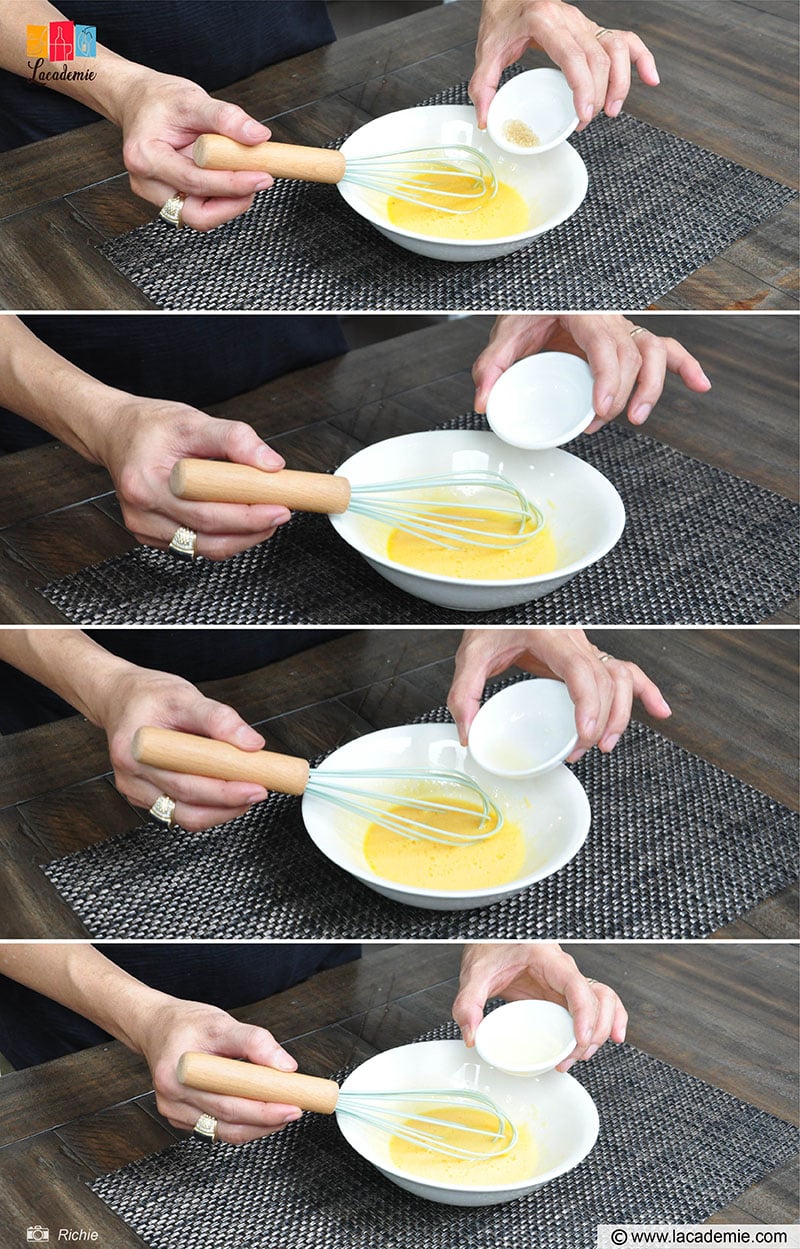 Step 3: Store The Sot Bo Trung
After making the Sot Bo Trung, store it in a closed glass or plastic container and refrigerate for up to 2 weeks.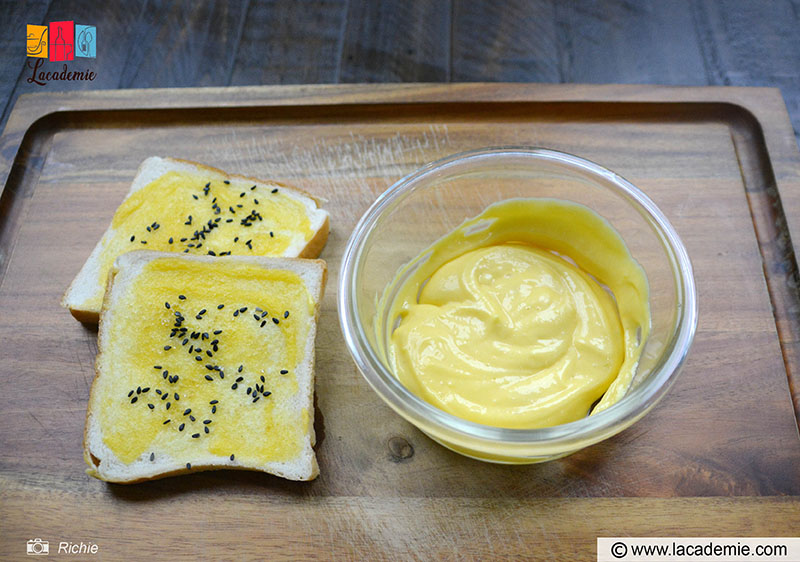 Grease Your Way To Sheer Pleasure Sot Bo Trung
Vietnamese-style mayonnaise is a must-have for every Vietnamese food enthusiast. It's the cherry on top that enhances and rounds off popular Vietnamese treats like Banh Mi and Banh Trang Tron. Besides, you can be creative and use it as a dip or spread for your snacks.
After trying Sot Bo Trung, don't forget to write a comment to share your thoughts on this condiment with other readers. If you find today's recipe enjoyable, please give it a like and share it with your family and friends!
Nutrition Facts
2 servings per container
---
Amount Per ServingCalories273
% Daily Value *
Total Fat 28g

44

%
Cholesterol 164mg

55

%
Sodium 1225mg

52

%
Potassium 67mg

2

%
Total Carbohydrate 2.2g

1

%
Protein 5.6g

10

%
---
Calcium

26

%
Iron

1

%
Vitamin D

15

%
* The % Daily Value tells you how much a nutrient in a serving of food contributes to a daily diet. 2,000 calories a day is used for general nutrition advice.