This delectable air fryer donut recipe is made from pantry staples. It is a perfect way to make donuts if you don't have a donut pan at home. And you can get creative with this fluffy creation: eaten with ice cream, sprinkles, dipped in ganache, or dusted with cinnamon sugar.
And yes, donuts can be difficult to make at home since the oil temperature on a stove top tends to fluctuate. So, I'll use an air fryer as it simplifies the process with less oil. Also, it'll fry these donuts more evenly with a beautifully crispy outer layer and a light and fluffy interior.
You'll be recreating this recipe repeatedly as your new family favorite. So, don't learn it now!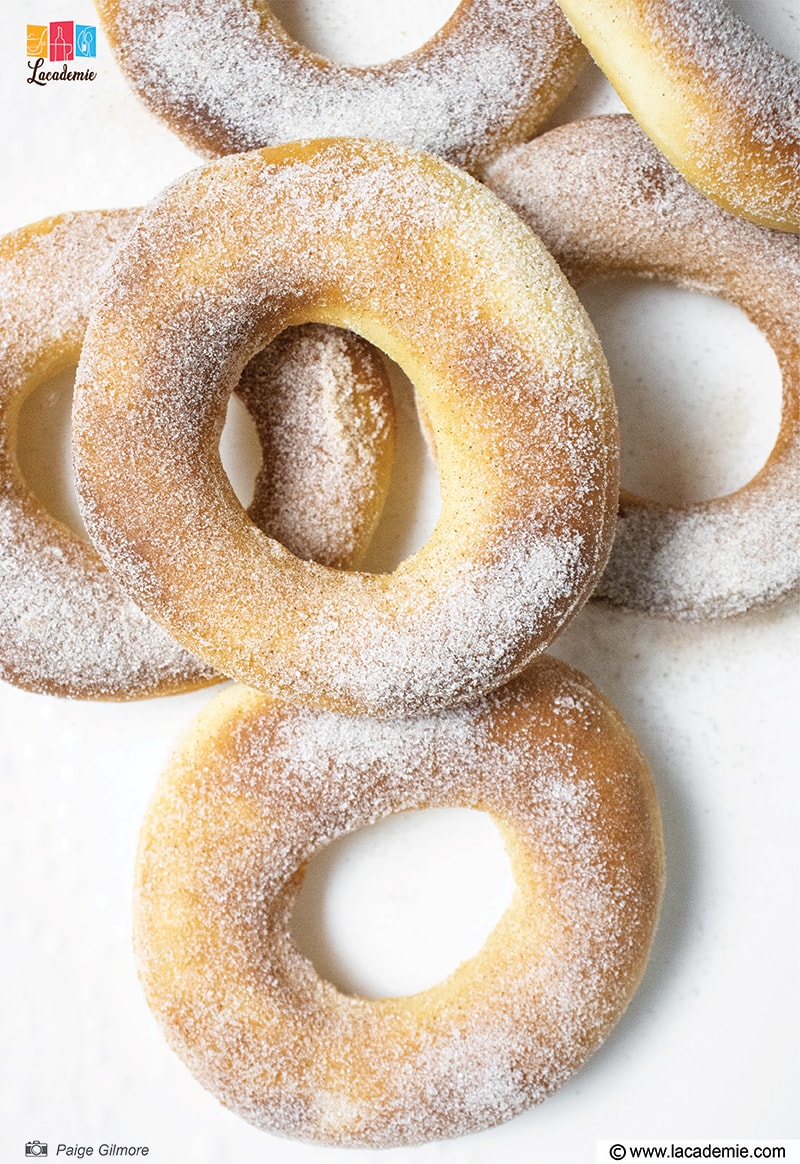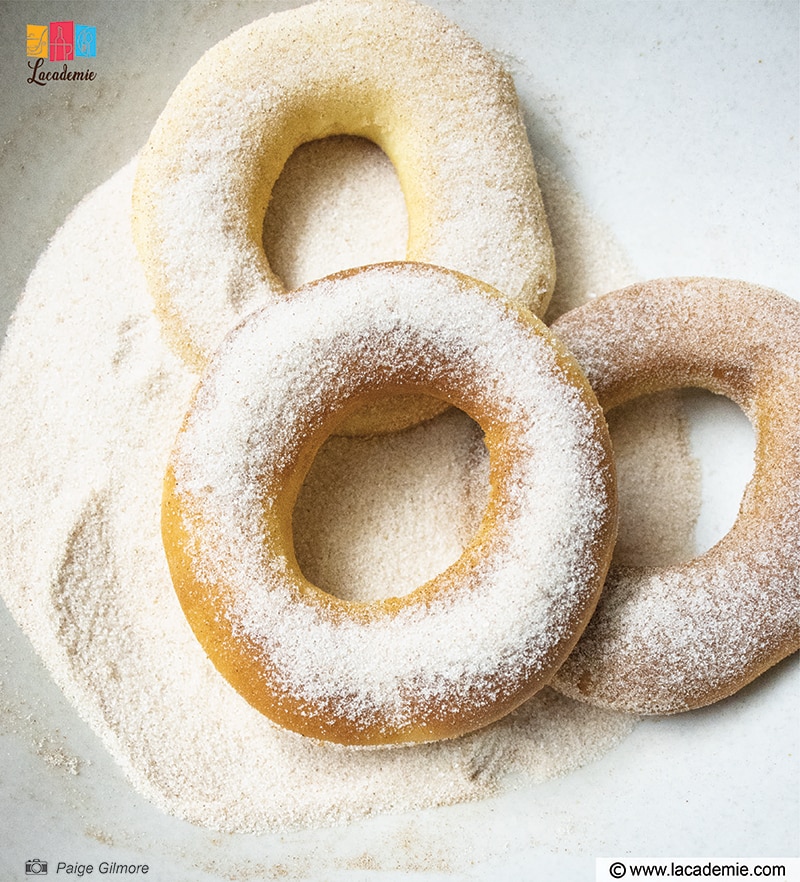 What Are Air Fryer Donuts?
There's no need to deep fry your donuts. You only need an air fryer, and you'll be able to recreate perfect homemade donuts every time.
This air fried sweet treat is no-fuss and quick to prepare. You don't have to buy any specialist ingredients since this donut mix only comprises everyday pantry essentials: flour, baking powder, sugar, butter, milk, and eggs.
You can now eat this classic American snack right in your kitchen.
Tools
An air fryer is essential for this recipe, so I recommend investing in a decent one. A high-quality air fryer will last longer and be more efficient. Besides that, this recipe also requires the following tools.
Air Fryer: To fry your donuts.
Mixing Bowl: To mix the dough for your donuts.
Measuring Cup: Choose the ones with clear measurements.
Silicone Spatula: The silicone material will prevent the ingredients from sticking.
Baking Sheet: You need it to avoid dirtying your air fryer.
Parchment Paper: Line it on the baking sheet for a consistent texture.
Rolling Pin: To roll your dough.
Measuring Spoons: You'll need them for an exact measure of spices.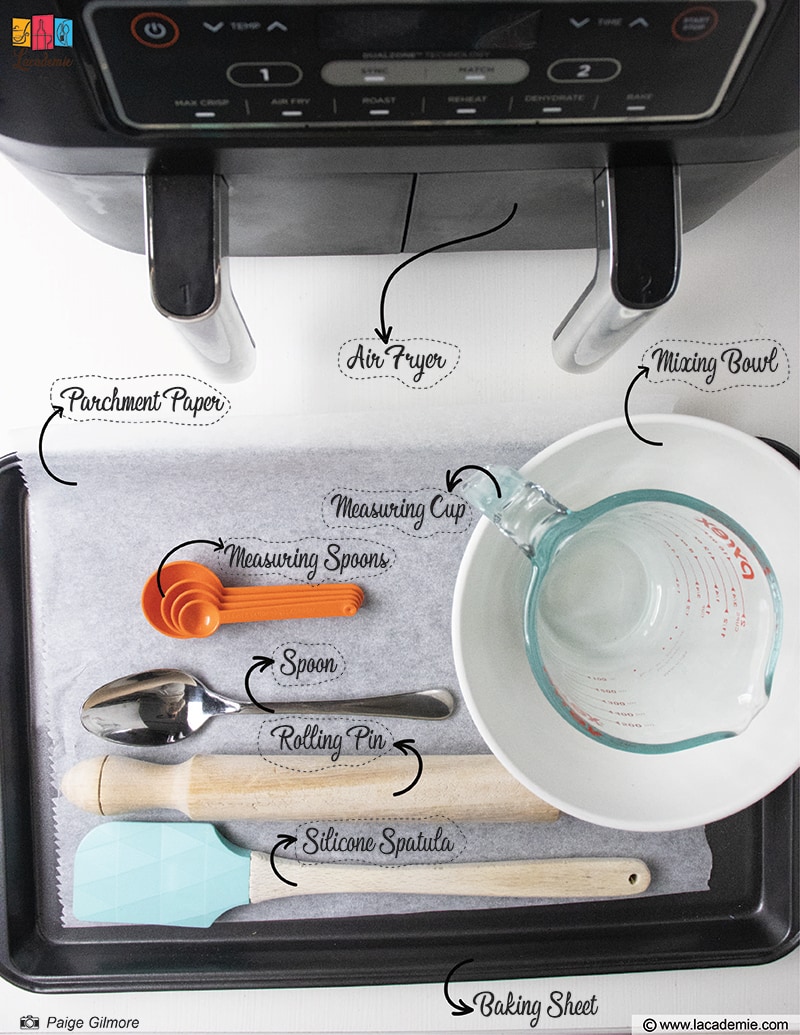 Ingredients
Here are the main ingredients to create the perfect mouth-watering donuts in your kitchen. I've included some notes, so you can choose the most suitable components.
Flour & Salt: A base for most baking mixes.
White Sugar: Provide sweetness
Active Yeast: For light and fluffy donut dough every time.
Warm Milk: Mix with your yeast.
Egg: Bind the other ingredients.
Butter: Create a rich and flavorful donut.
Cooking Oil Spray: There are many suitable oils for frying donuts, but I recommend canola or rice bran oil spray. Both have a mild flavor and create a perfectly crisp outer layer.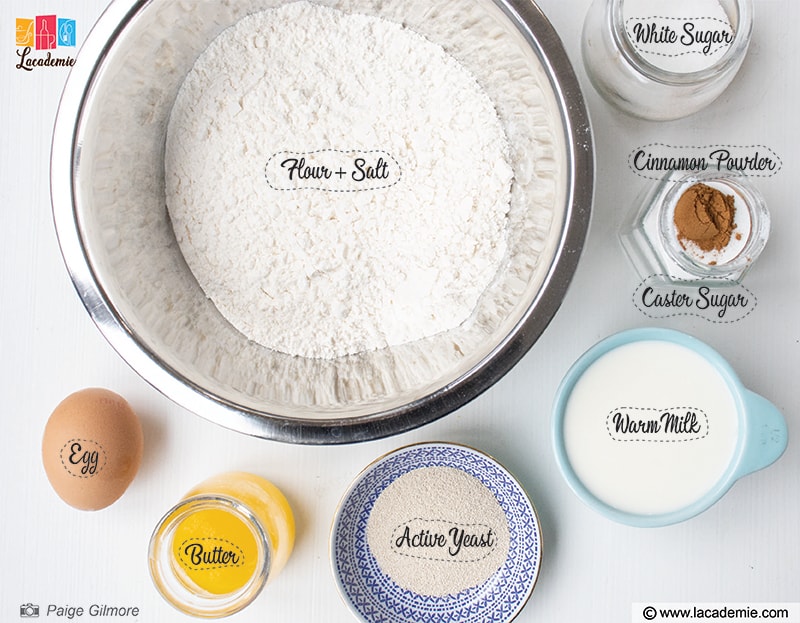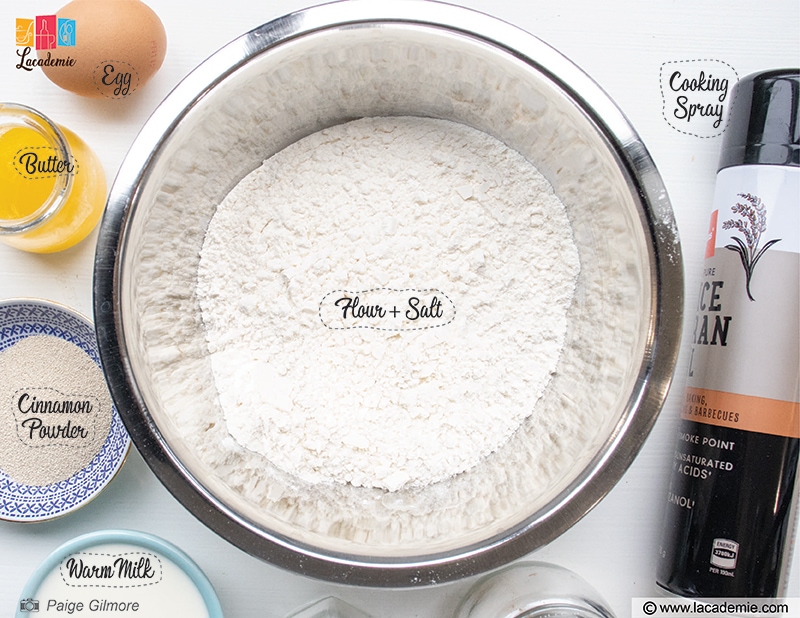 How To Make Air Fryer Donuts
Making this air-fried donut at home is so easy! These four steps will ensure you get the perfect donuts in your air fryer every time.
Step 1: Prepare The Dough
Mix yeast with milk and 1 teaspoon of sugar in a small bowl. Set aside for a couple of minutes until it starts to bubble and foam.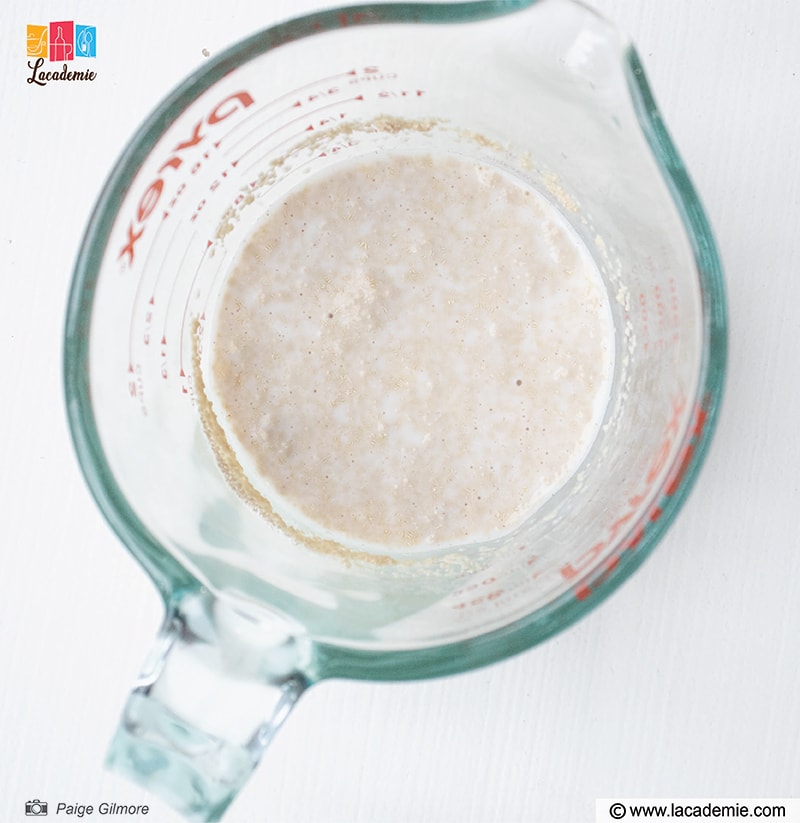 Add and combine flour, sugar, and salt in a large bowl.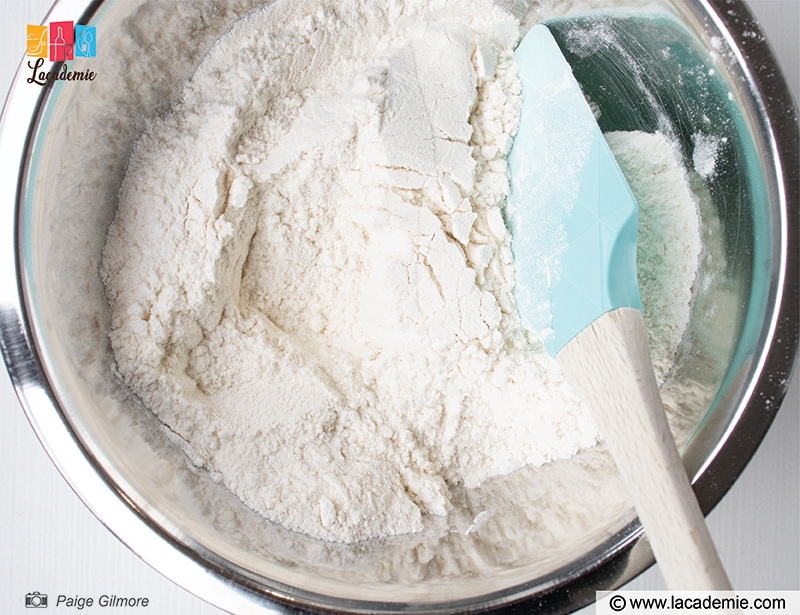 Stir the whisked egg, melted butter, and yeast milk mixture into the dry ingredients. Continue mixing until it all clumps together. You may need to use your hands.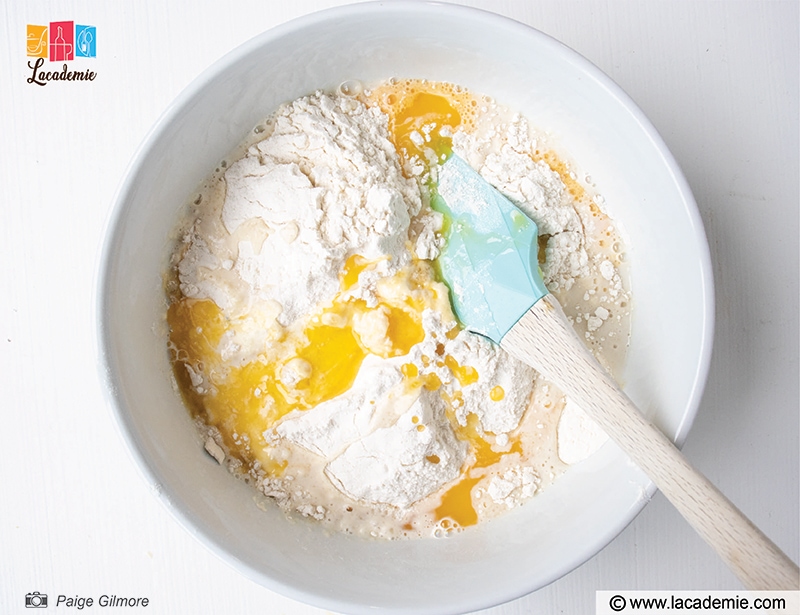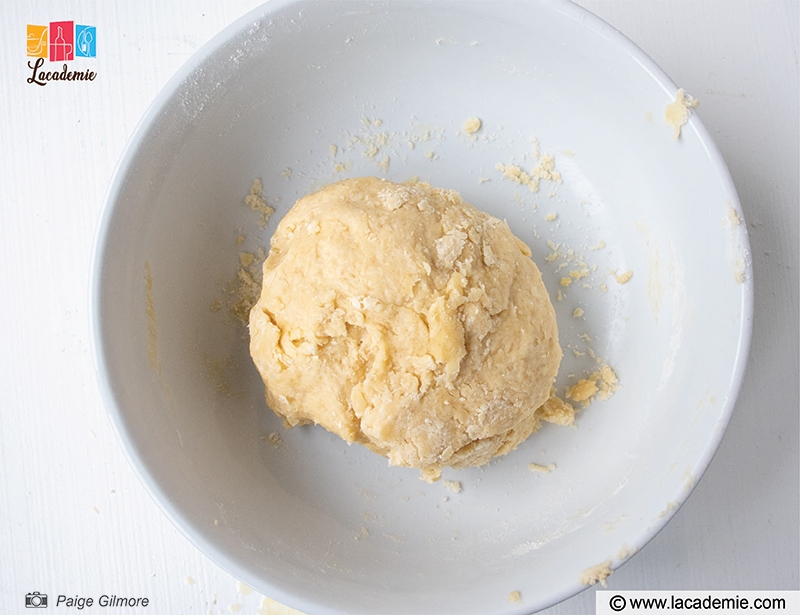 Place dough on a lightly floured bench, then knead by hand for 5 – 7 minutes or with a stand mixer for 3 – 4 minutes (using the dough hook). Place in a clean bowl for 30 minutes, cover, and put the bowl in a warm place.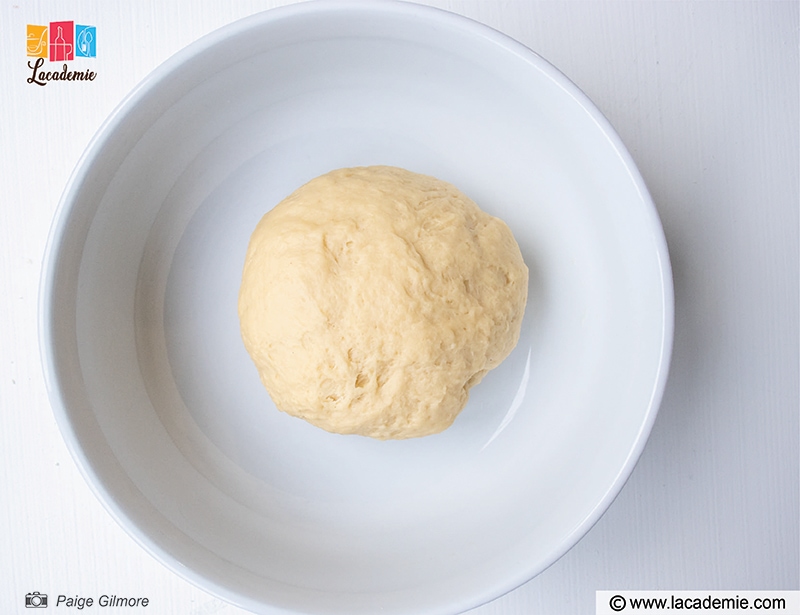 Step 2: Prepare The Donuts
The dough is ready to roll out when it has approximately doubled in size.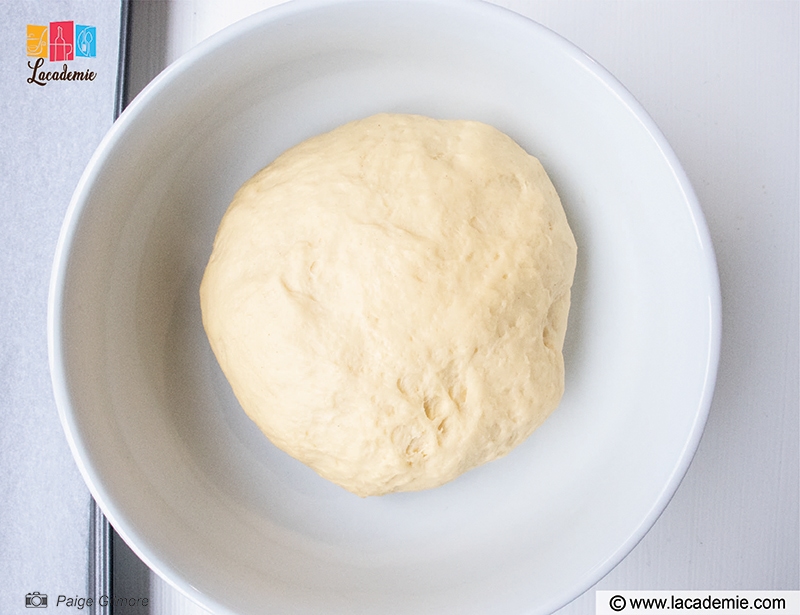 Roll out your dough, cut around 12 donuts, and place them all on a parchment paper-lined baking sheet.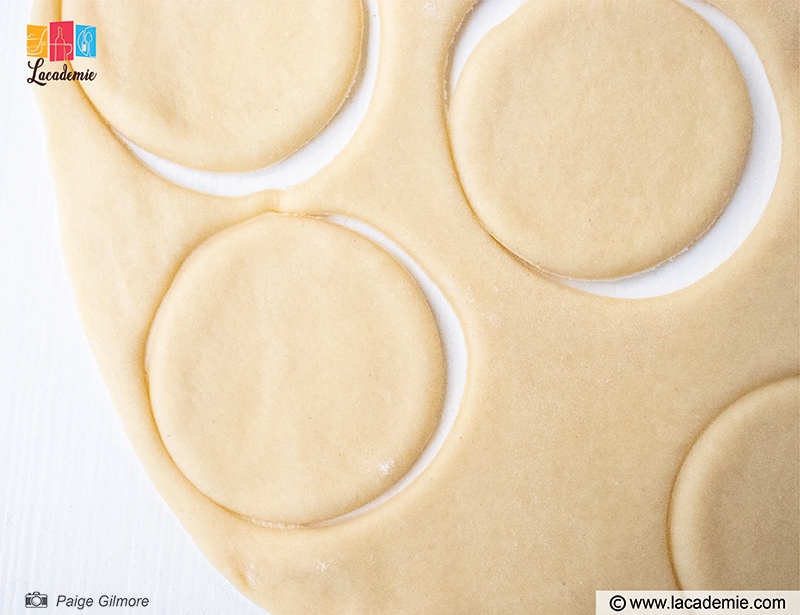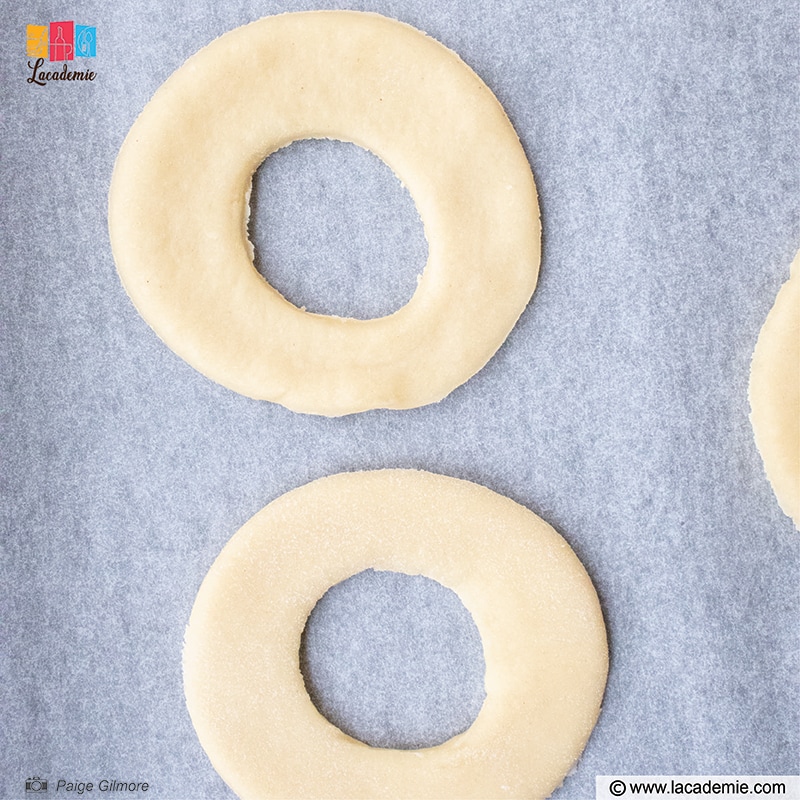 Cover the donuts again and leave to rise for another 30 – 60 minutes.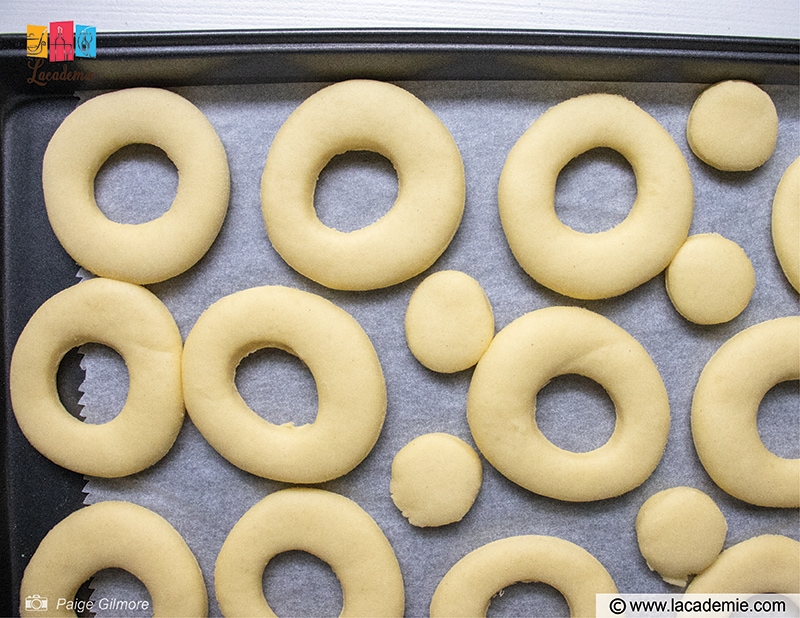 Step 3: Cook Your Donuts
Spray the inside of the air fryer compartments lightly with cooking oil spray. Lay the donut dough rings in a single layer in the compartment. You can cook them in batches if the amount is too much.
Turn on your air fryer and cook the donuts for 4 – 5 minutes at 340F (170C). Remove from the air fryer once cooked. Spray the tops of the donuts quickly with a little cooking spray, this will help the sugar mixture stick.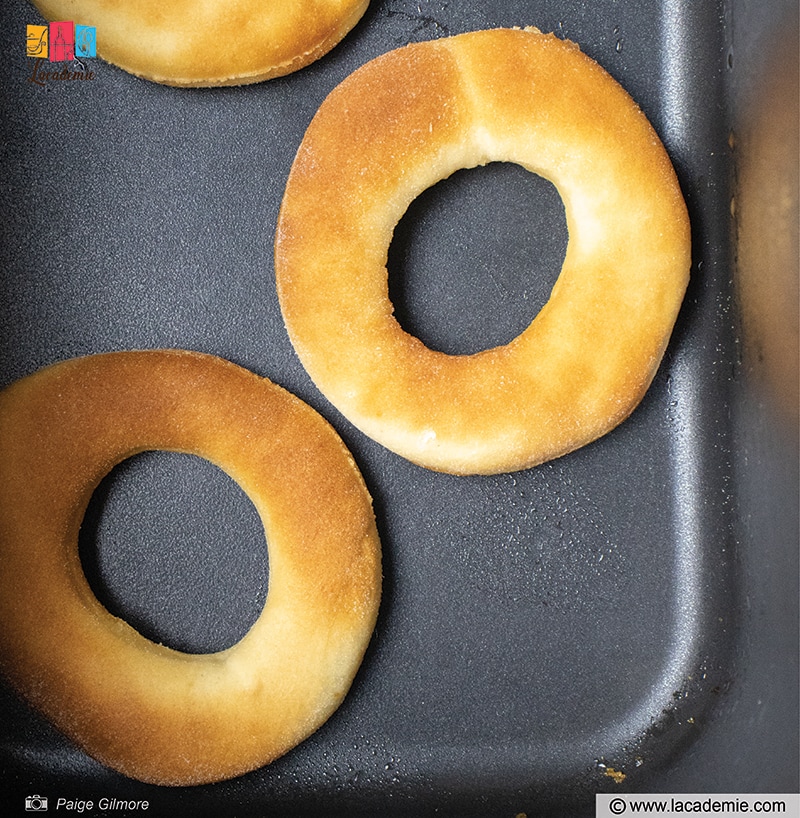 Step 4: Coat Your Donuts
In a small bowl, mix cinnamon with caster sugar. Then place your cooked donuts in the sugar coating and flip. Remove from the sugar mixture and serve.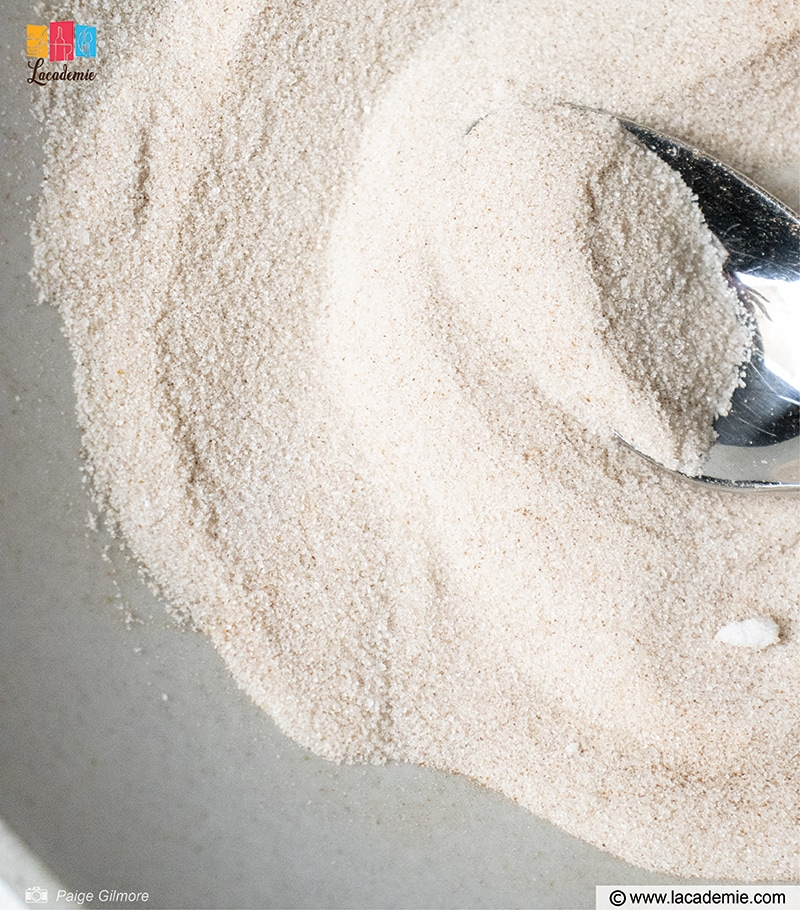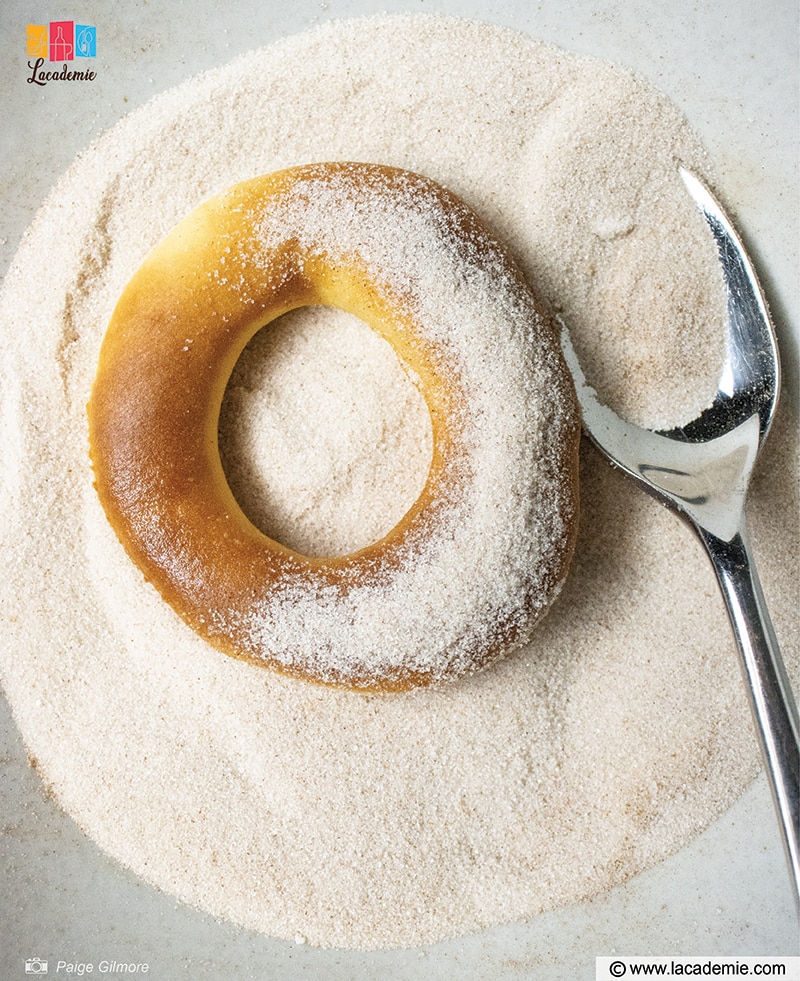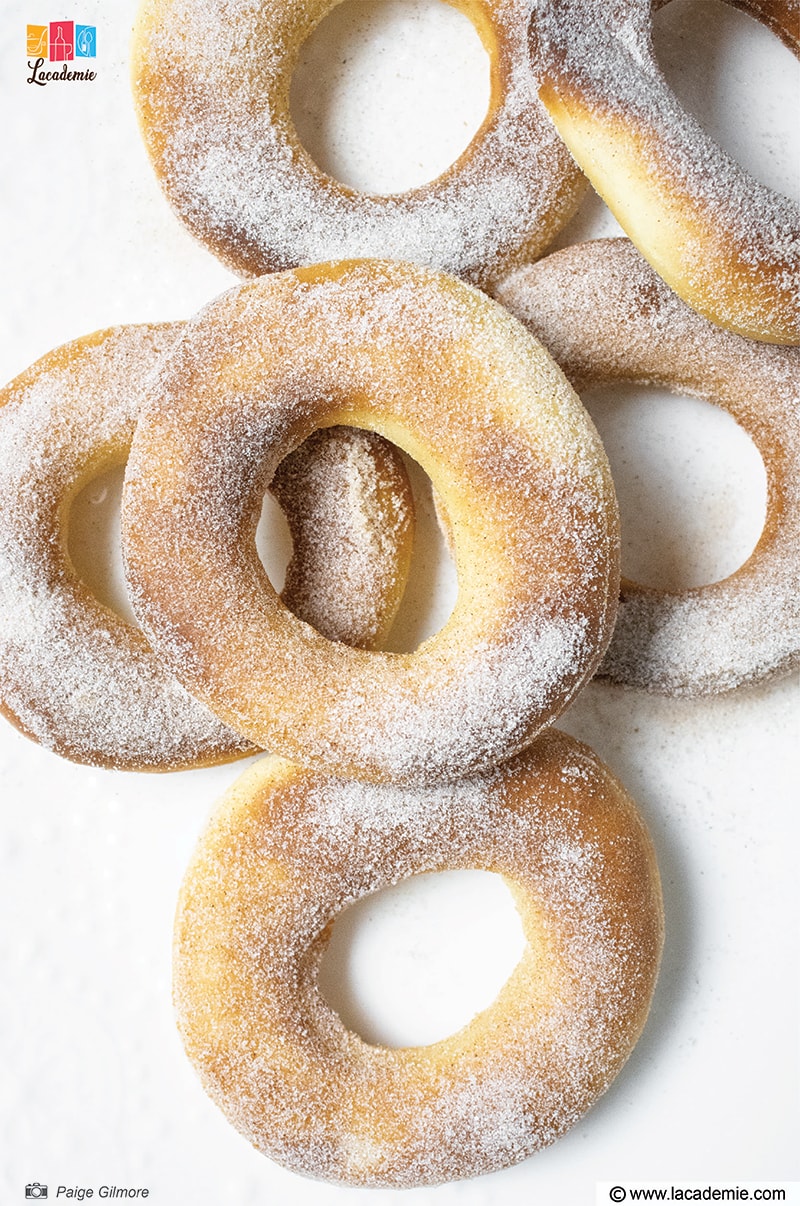 Tips And Serving Suggestions
This air fryer donut recipe is already delicious on its own. But I have a few tips for you to perfect your donuts even more. And if you want, there are also several serving suggestions for a truly delectable dessert.
Tips For Making Air Fryer Donuts
Below are all of my tried-and-true tips to elevate your air-fried donuts.
In the cooler winter months, you might need to let your donuts rise for a longer time. It's worth the wait because they become extra fluffy.
When kneading the dough, make sure to sprinkle a little flour on your kneading surface and your hands. This stops the dough from sticking.
Make sure your donuts are warm before you place them in the sugar mixture. You can reheat your donuts in the air fryer by putting them back in the air fryer, selecting the reheat function, and reheating for 1 – 2 minutes.
Keep your milk warm, not hot. Hot milk can destroy yeast. The ideal temperature for milk is 115F. Or you can drizzle some drops on your hands. If they feel warm, that's all good.
What To Serve With My Air Fryer Donuts?
These delicious and healthy snacks are perfectly accompanied by any, or all, of the following:
Cinnamon Sugar. A traditional blend of cinnamon and sugar is a simple option with a beautiful flavor outcome.
Ice Cream. Vanilla or chocolate ice cream is my go-to flavor to compliment the cinnamon sugar dusting or a freshly made hot donut.
Sundae Sauce. Chocolate, caramel, or berry sauces are all scrummy options.
Chocolate Ganache. Delectable and rich chocolate ganache will take your air fryer donuts to a whole new level.
Sprinkles. Sprinkles are a fun way to add sweetness and color to your donuts.
How To Store Air Fryer Donuts
You can't finish the donuts you've made? Don't worry! I'll show you how to save your donuts for a longer time without losing their quality. Check out all the different solutions below!
At Room Temperature: Donuts are totally fine with room temperature. Remember to keep them in an airtight container or a Ziplock bag, and they can last for a few days.
In The Freezer: Here is the short answer to whether donuts are suitable for freezing: You can freeze donuts with some freezer-friendly bags. They can survive for 3 months at max. When you want some donuts, take them out and reheat them with your air fryer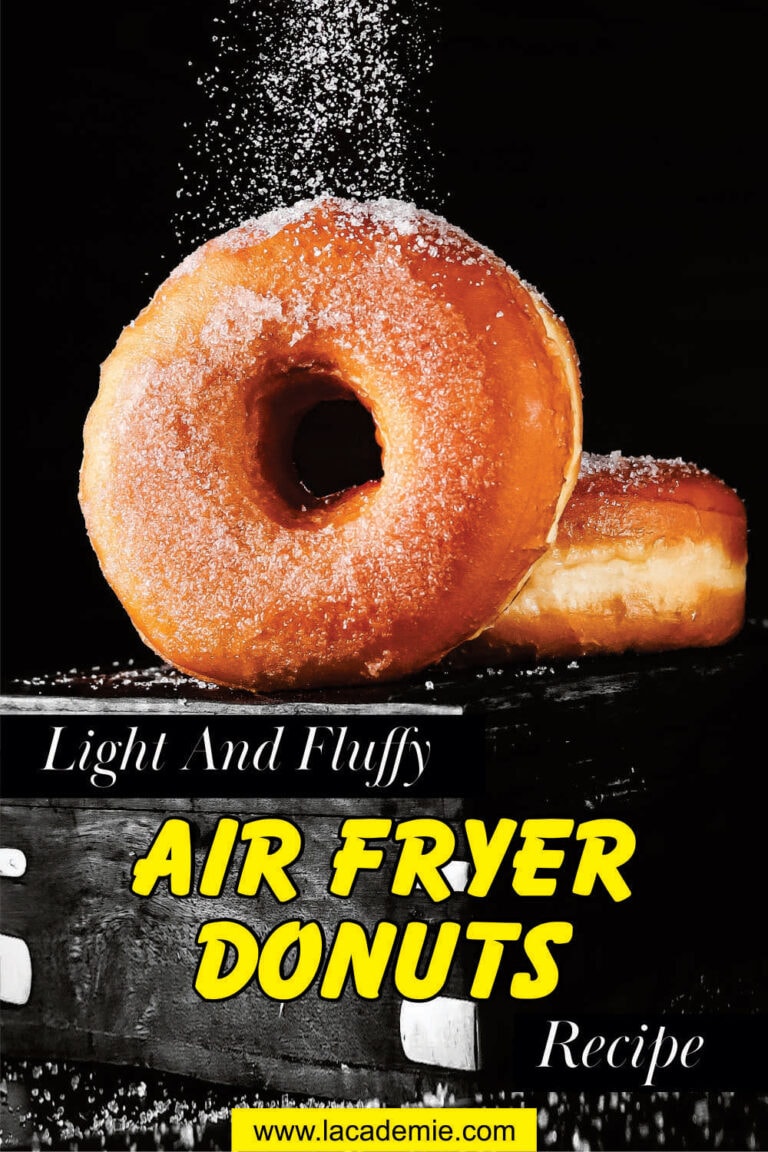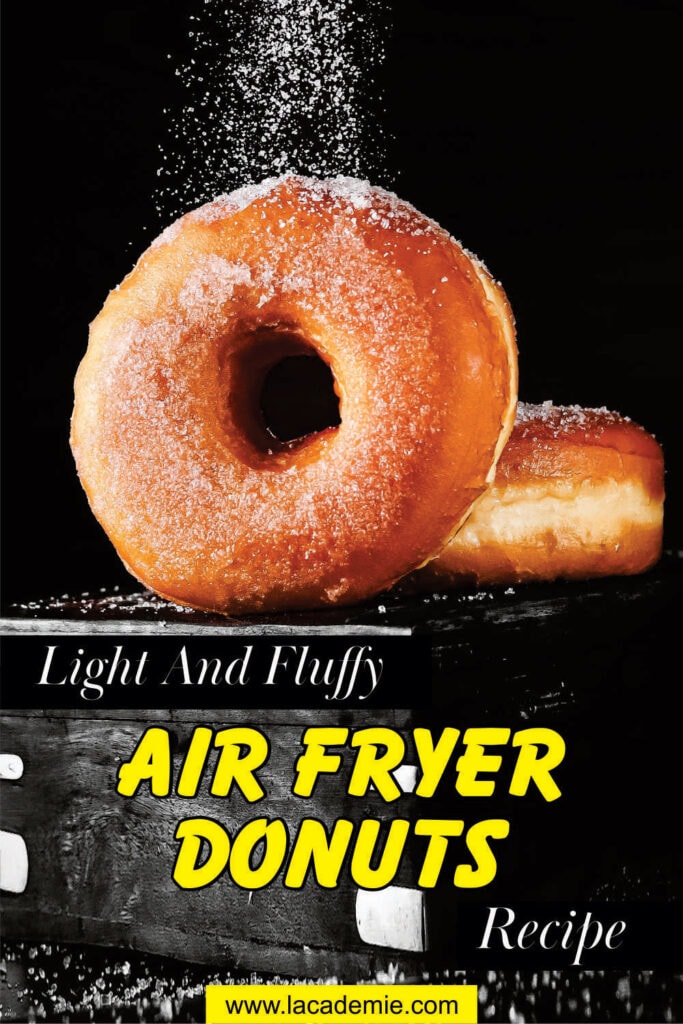 Donuts In Your Air Fryer – Light, Fluffy & Fried To Perfection
This donut recipe is so simple that you will find yourself making them time and time again. You can serve your donuts dipped in chocolate ganache, topped with sprinkles, or coated with cinnamon sugar for a fun and vibrant party.
Feel free to list your ideas via the comment below. And share this recipe with your relatives so you guys can make it together. I hope these donuts can lighten even your worst day!
Nutrition Facts
12 servings per container
---
Amount Per ServingCalories154
% Daily Value *
Total Fat 4.7g

7

%
Cholesterol 25mg

9

%
Sodium 135mg

6

%
Potassium 46mg

2

%
Total Carbohydrate 25.1g

9

%

Dietary Fiber 0.7g

0

%
Sugars 8.9g

Protein 3.2g

6

%
---
Calcium

20

%
Iron

1

%
Vitamin D

4

%
* The % Daily Value tells you how much a nutrient in a serving of food contributes to a daily diet. 2,000 calories a day is used for general nutrition advice.