Vietnamese chicken sandwich (bánh mì gà) is a quick yet incredibly tasty and nutritious recipe that is perfectly suitable for busy bees. Forget your ordinary, greasy, cheesy hamburgers and say hello to this combination of crisp baguettes, flavorful chicken, and fragrant, healthy herbs.
Like other delicious bánh mì dishes, you can conveniently munch a chicken sandwich for any meal of the day. Even better, you can be creative with the sauces and ingredients and add in your favorite things. Care to know more? Then let's scroll down!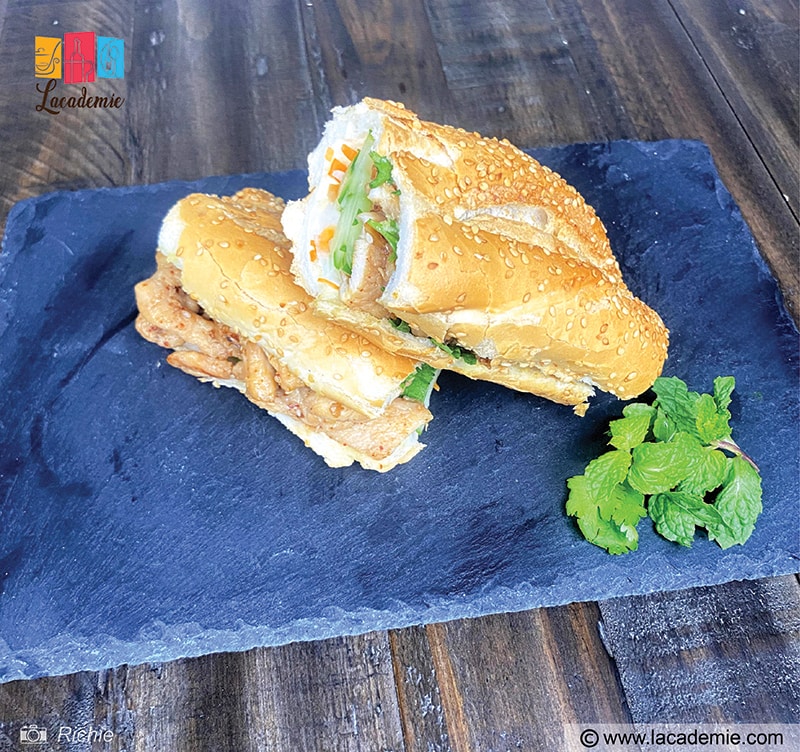 A Brief History Of Vietnamese Sandwich And Its Chicken Variety
Vietnamese bánh mì stems from the baguette, which the French brought to Vietnam in the 19th century. After the initial doubts and hesitation, locals embraced the bread and used it widely in Vietnamese cuisine, albeit with some changes in the size and ingredients to suit their taste.
When Vietnamese people first learned how to serve the baguette, they followed the Western way. The baguette was placed on a plate with some accompanying savory dishes on the side and eaten with a knife and a fork.
However, as time went by, they turned the baguette into the iconic stuffed sandwich that the world has come to love. Vietnamese bánh mì is the beloved child of Western elegance and the passion for Eastern cuisine.
In terms of protein, most versions often consist of ham or pork roast. But let me show you a healthier and more exciting type of Vietnamese sandwich with chicken filling. It will be unlike any bánh mì you have known before.
Plus, if you have any chicken leftovers, like chicken steamed with coarse salt, rotisserie, etc., you can use it to make the sandwich. But you have to adjust the seasoning to ensure your sandwich taste as you expect.
Tools
You only need a simple set of kitchen tools to get this chicken sandwich right. Let's go to the kitchen and find the following things:
Chopping board: Remember to use separate boards for slicing raw meat and vegetables.
Knife: Likewise, don't use the same knife to cut meat and vegetables.
Peeler: A sharp peeler creates thin shavings of veggies that improve the texture of the sandwich.
Small spoon and measuring spoon: To scoop out the spices and sauces.
Pan: to cook the chicken – the star of the sandwich.
Small pot: To contain the ingredients.
Small dish and bowl: You need them to hold the ingredients for stuffing your bread.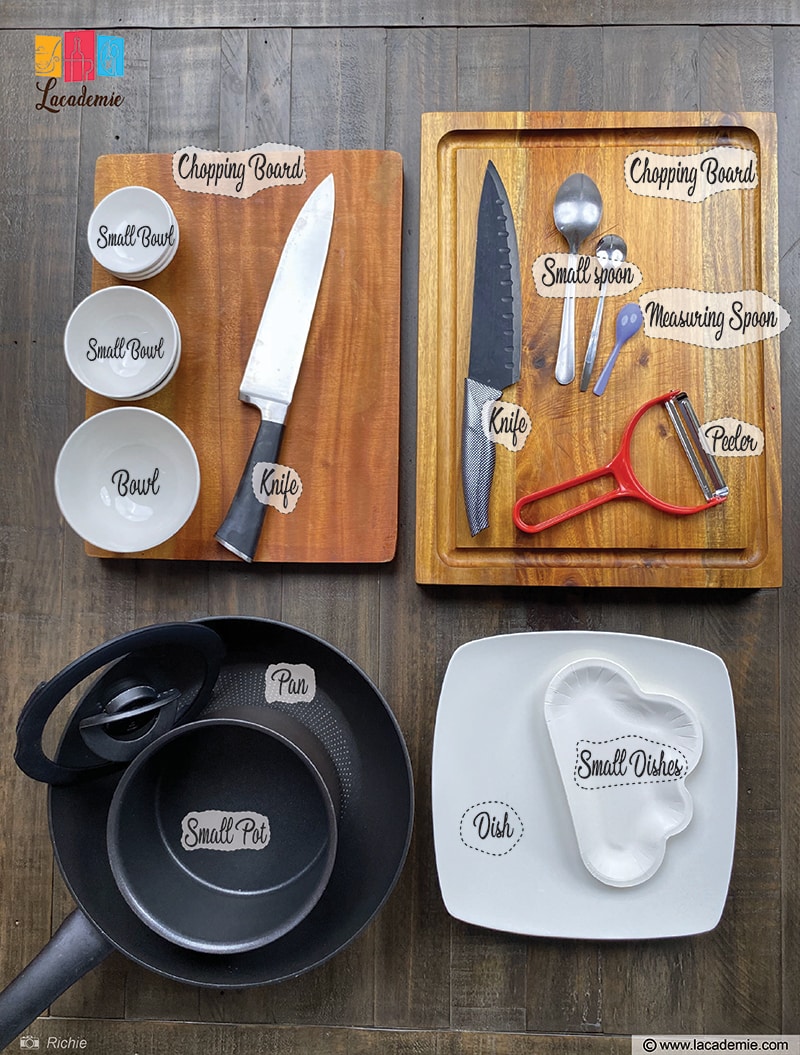 Ingredients
While you can stuff your sandwich with a lot of things, there are certain ingredients that can't be ignored. Take a quick glance at this list to see what to add to your shopping list.
Bread: The best choice is a crisp, Vietnamese-style short baguette with a crisp crust and airy texture. But you can opt for your preferred type of baked goods, such as a round bread roll.
Chicken breasts: This is the best cut of meat for this recipe because it is reasonably lean and perfect in texture. Besides, you can cut and cook it more easily than other types of meat.
Onion: For the appetite-stimulating spiciness.
Turnips and carrots: Their grassy taste flawlessly complements your chicken.
Cucumber: Another important veggie for this recipe. You can also add them along with tomatoes.
Mayonnaise: An indispensable ingredient of any worthwhile Vietnamese sandwich.
Herbs: They separate this Vietnamese culinary delight from ordinary kinds of fast food. Popular options include parsley, basil, scallion, etc.
Other condiments: rice vinegar, red chili powder, soy sauce, sesame oil, honey, seasonings, etc.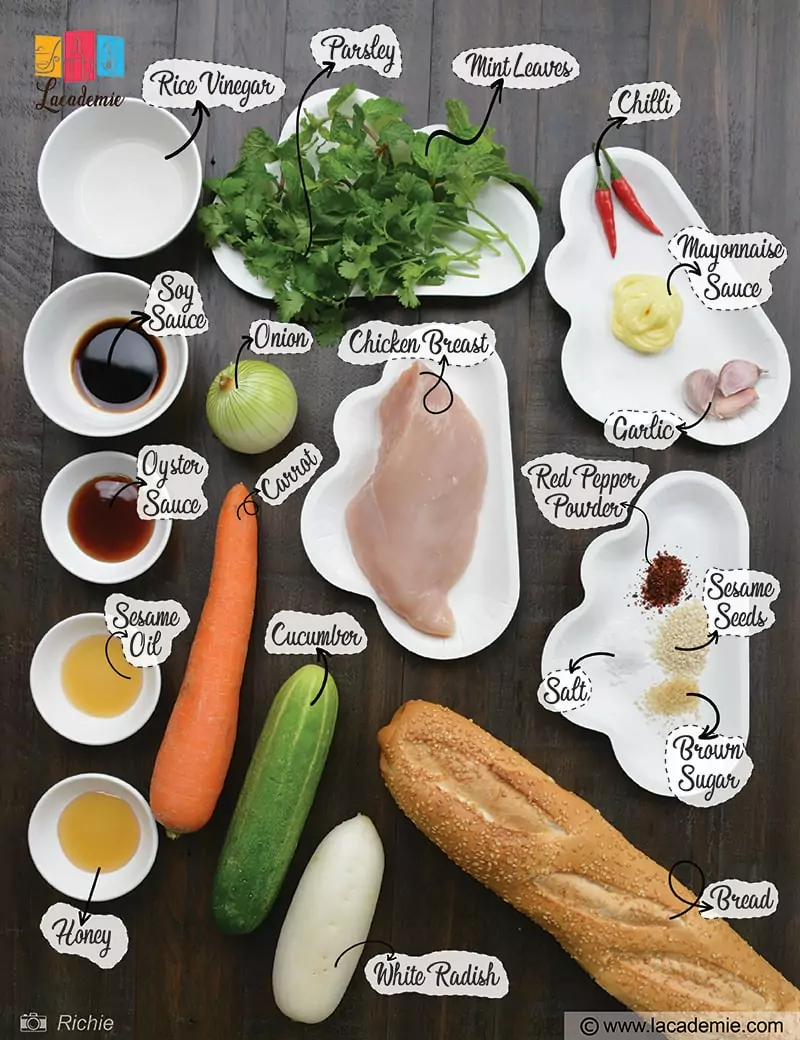 How To Make Chicken Sandwich
Follow these easy steps, and a delicious Vietnamese sandwich will be yours to enjoy in no time. You won't believe how simple they are!
Step 1: Prepare The Filling
Wash the vegetables and pat them dry with a clean towel.
Peel the cucumbers into long, thin ribbons. Remember to leave the skin on (for the crunch) but remove the soggy seeds.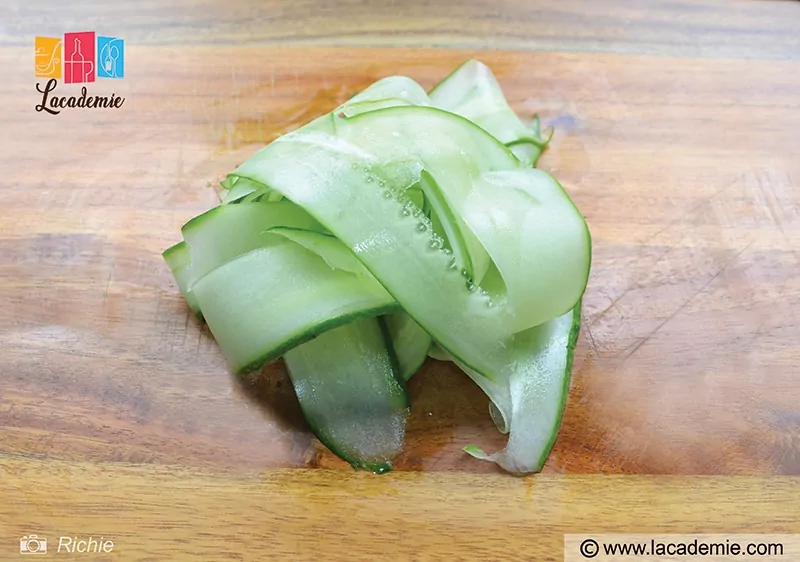 Remove the skin of the turnips and carrots and cut them into matchsticks. Then, cut an onion in half and slice it thinly.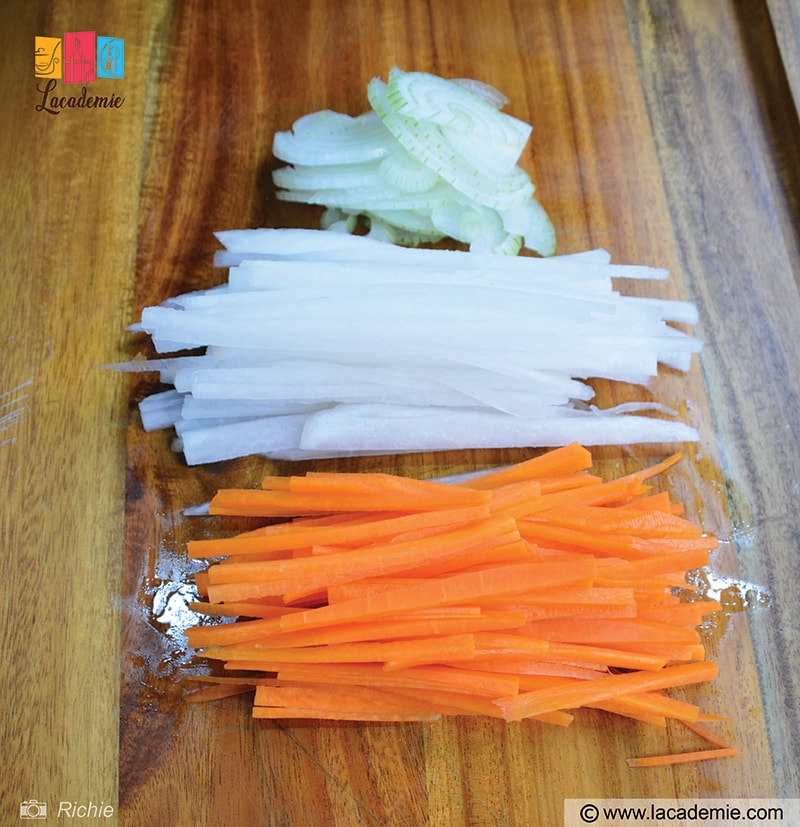 In a bowl, mix ½ cup of warm water, 2 teaspoons of sugar, 1 teaspoon of salt, and ½ teaspoon of rice vinegar. Soak the turnips, carrots, and onions in the mixture for 15 minutes.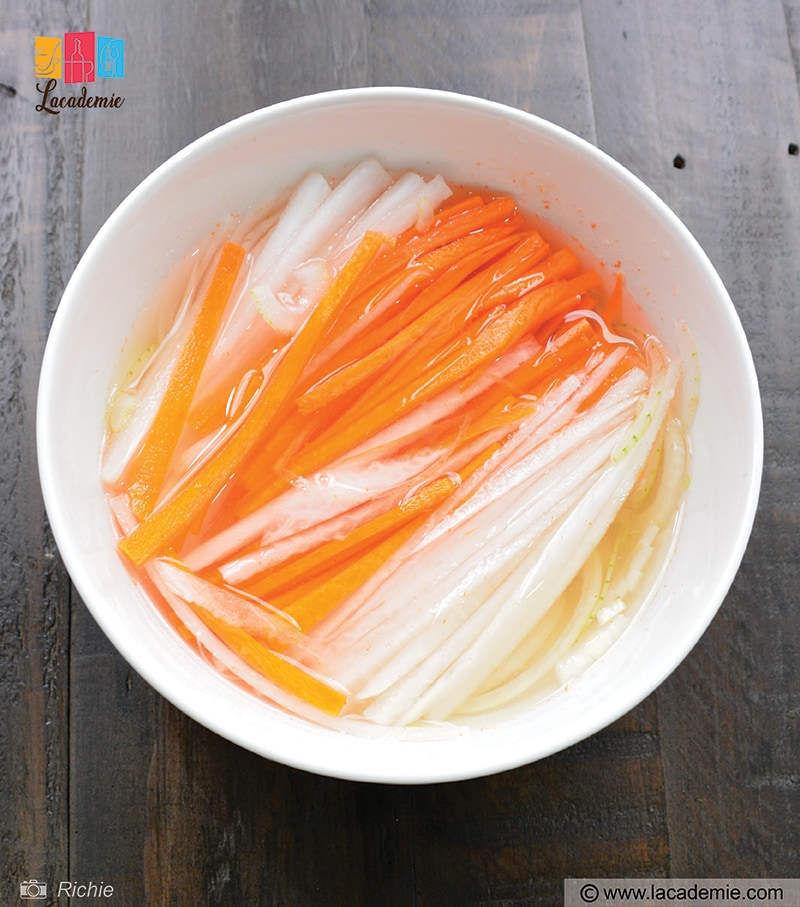 Clean the chicken breasts and remove unwanted fats before cutting them into medium-sized strips.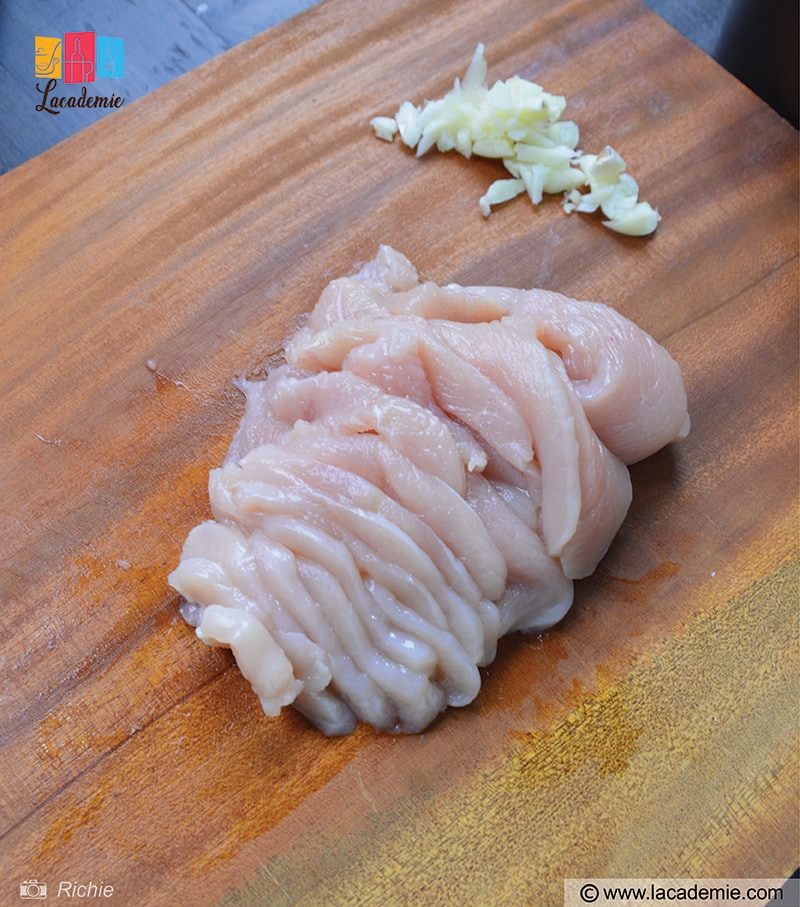 Marinate the chicken in a mixture of minced garlic, soy sauce, sesame sauce, honey, red chili powder, etc. Stir well and let everything rest for at least 15 minutes.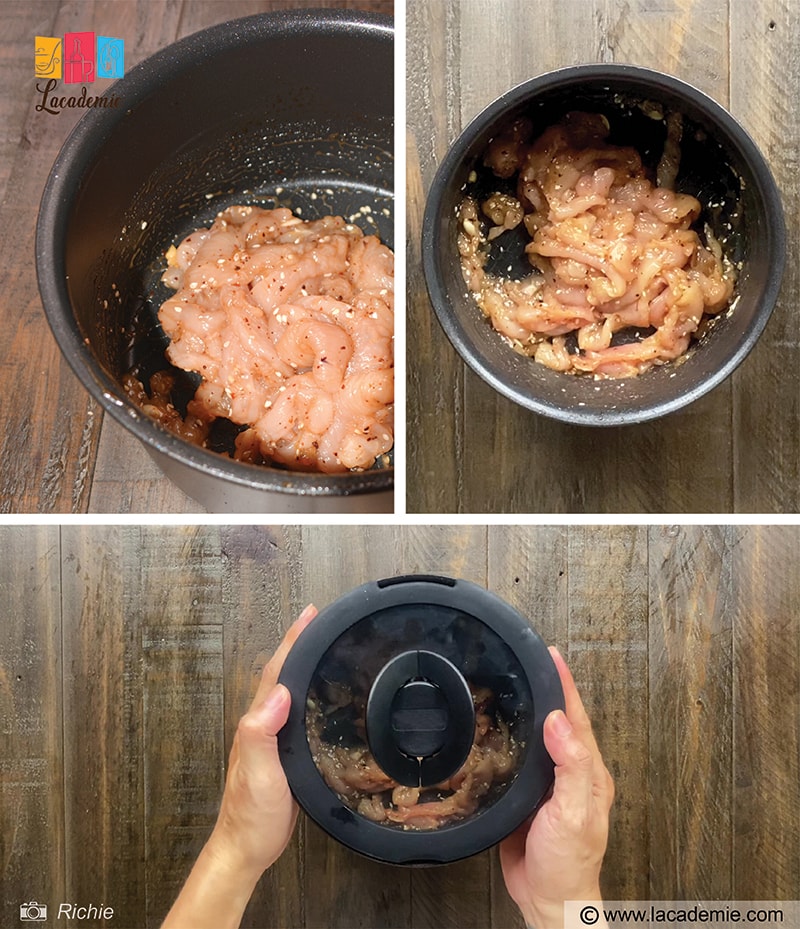 Step 2: Cook The Chicken
Heat olive oil in the skillet and add the marinated chicken breasts to it. Cook on medium-high heat for 10 minutes or until the meat turns golden brown and emits a fragrant smell.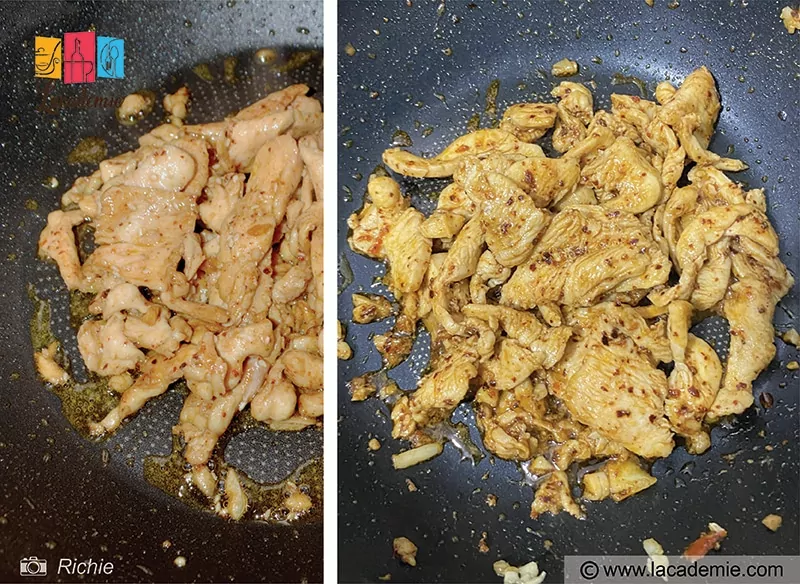 Let the hot chicken breasts cool down before removing them from the skillet. Place them on a separate plate for the next step.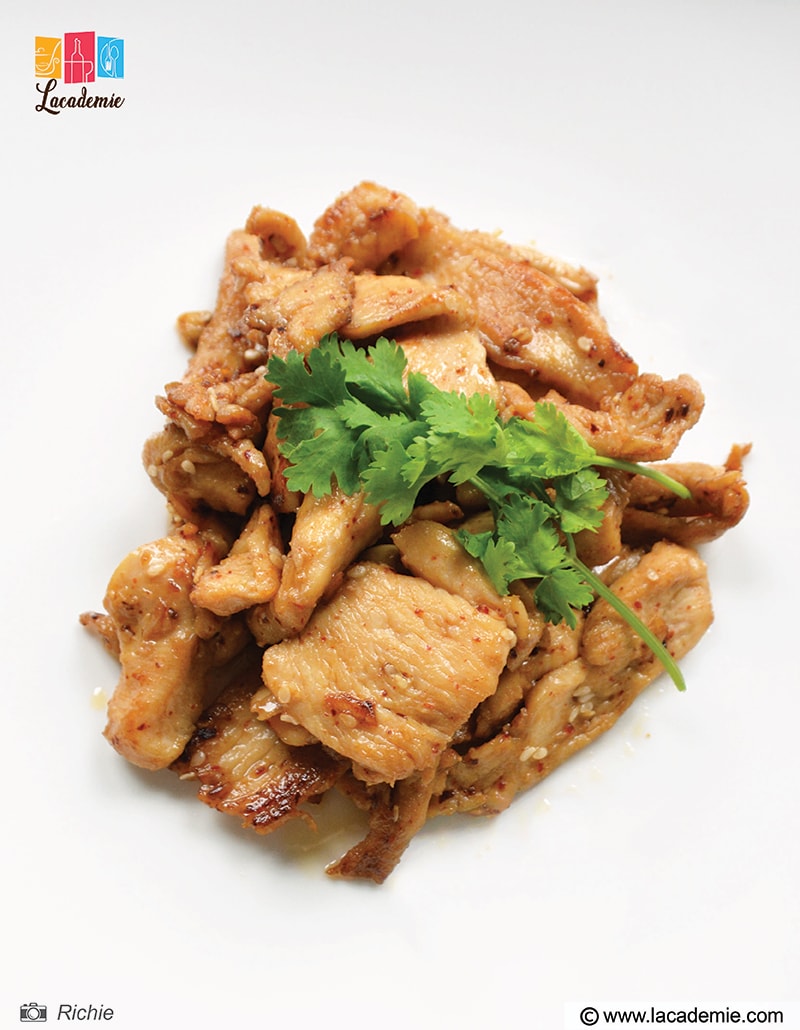 Step 3: Assemble The Chicken Sandwich
Get the pickled vegetables out and let them drain. Arrange them alongside herbs and sliced chili on the table.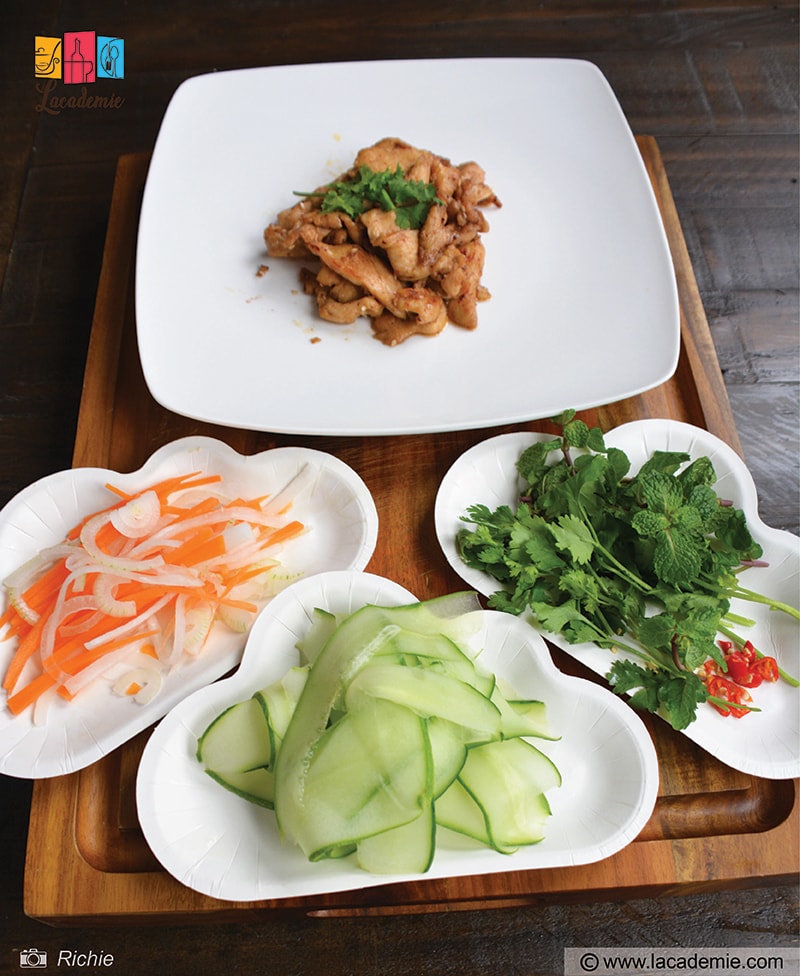 Split a baguette lengthwise. Scoop out some of the crumbs with a small spoon so that you can add more stuffings to the bread.
Spread each side of the baguette with mayonnaise. Finally, stuff the bread with the chicken, pickles, herbs, and fresh chili (if you're into spicy food).
Extra Tips For Serving
Here are a few things you should keep in mind in order to enjoy your chicken sandwich properly. They are extremely easy to follow, anyway.
Your baguette will be more tempting and delicious if you toast it beforehand. Put it in a toaster or a microwave for 15 – 20 seconds.
You can adjust the recipe by using other kinds of spices and condiments. For example, hot chili sauce will provide a more peppery taste, while a sprinkle of salt and pepper or some extra soy sauce on your bread will give you a more intense taste.
Though the sandwich can be refrigerated for up to 48 hours, you should enjoy it within the day, especially if you like your chicken sandwich to have a crispy texture.
It is acceptable to prepare the pickles and store them in the fridge prior to assembling the sandwich. All you need to do is to keep them in an airtight mason jar.
Add Vietnamese Chicken Sandwich To Your Quick Meal List Now!
You have just learned an exciting twist on classic Vietnamese street food. Though this chicken sandwich is not very lavish or fancy, it is more than able to steal your heart at the first bite. Roll up your sleeves, get to work, and see for yourself how effortless this recipe is.
How is everything going? Don't hesitate to share your result in the comment section. I am always happy to read it, and so are many other readers. A small favor to ask: Tell your friends about this post so that they know how to whip up a quick, delicious meal on a budget.
Nutrition Facts
2 servings per container
---
Amount Per ServingCalories376
% Daily Value *
Total Fat 10.5g

16

%
Cholesterol 97mg

33

%
Sodium 601mg

26

%
Potassium 857mg

25

%
Total Carbohydrate 24.1g

8

%

Dietary Fiber 2.7g

8

%
Sugars 8.4g

Protein 35.4g

70

%
---
* The % Daily Value tells you how much a nutrient in a serving of food contributes to a daily diet. 2,000 calories a day is used for general nutrition advice.