Vietnamese fruit cocktail with coconut milk, also known as Chè Thái, is a must-try dessert for anyone that has a sweet tooth. It consists of longan, durian, and jackfruit bites mixed with refreshing jellies. Top it all off is a delicious mixture of coconut milk and condensed milk.
If you're looking for an exquisite Vietnamese sweet course that everyone in the family can enjoy, this recipe is an ideal choice. Let's get right to your kitchen and make this yummy dish with me!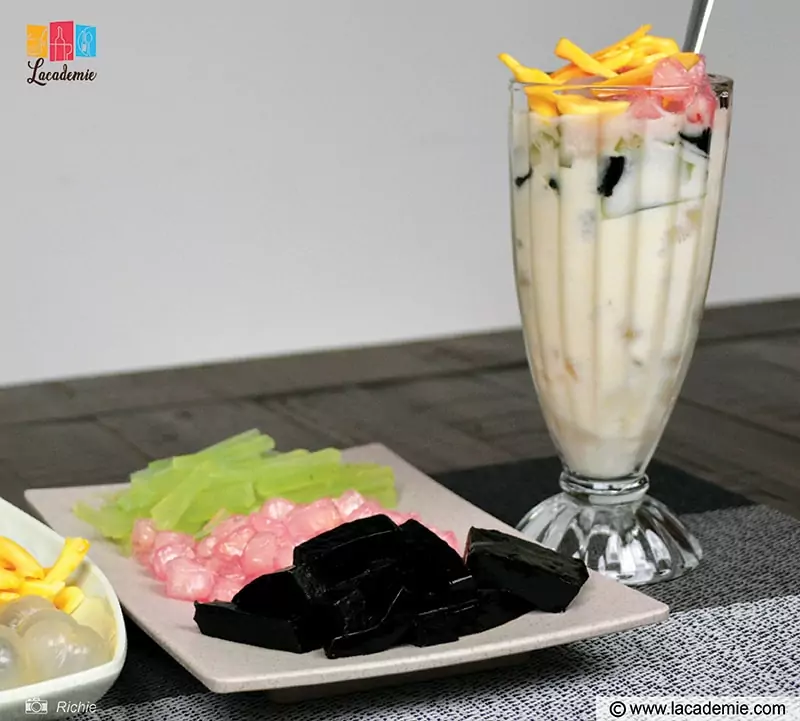 What Is Che Thai?
Chè, or sweet soup, is a traditional Vietnamese dessert with numerous varieties. Common ingredients in this sweet course include mung beans, kidney beans, black-eyed beans, jellies, fruits, and coconut milk. Depending on the type, Chè might be served warm or cold.
Chè Thái, one of the most popular varieties, is likely to come from a Thai dessert named Tub Tim Krob. Compared to the Thai version, Vietnamese Chè Thái contains many fruits, while Tub Tim Krob is often made with chestnuts only.
In a serving of Chè Thái, you'll find slices and bites of tropical fruits, such as durian, longan, and jackfruit. Besides, jellies and coconut milk are essential ingredients in this tasty dessert.
Tools
The tools required to make Vietnamese fruit cocktail are surprisingly simple. Here are what you'll need.
Hand blender: A hand blender will help you puree the pandan leaves more easily.
Small pot: For cooking the jellies and fruit bites.
Sieve: To filter the pandan puree and the tapioca flour from the pear.
Bowl/tray: For putting the ingredients in.
Wooden spoon: For stirring and mixing the ingredients.
Knife and chopping board: Make sure that you use a high-quality knife and chopping board.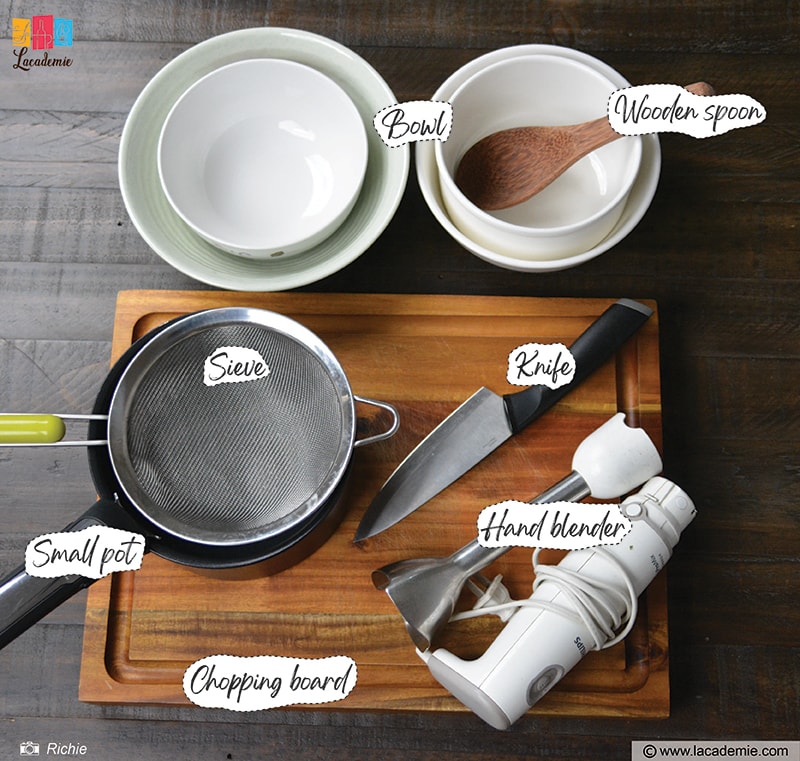 Ingredients
Tropical fruits, jelly powder, and coconut milk are the 3 most important ingredients of this recipe. You can usually find them in an Asian supermarket.
Pear: Apart from pear, you can also opt for dragon fruit, apple, etc. I choose pear because of its crispiness and sweetness.
Longan, durian, and jackfruit: Tropical fruits that give the dessert its unique and refreshing flavor.
Tapioca flour: For coating the pear bites.
Grass jelly powder and regular jelly powder: These slightly chewy jellies will give your Chè Thái more texture.
Coconut milk: The perfect liquid base for this dessert.
Condensed milk: Help thicken and add sweetness to the treat.
Sugar-free milk: To mix with coconut milk and condensed milk.
Strawberry syrup: Gives the pear an appealing red color and more sweetness.
Brown sugar: An ideal sweetener.
Coconut jelly: To save time, you should use store-bought coconut jelly.
Banana oil: A few drops of banana oil will make your jelly tastier and more aromatic.
Pandan leaves: For making the pandan leaf jelly.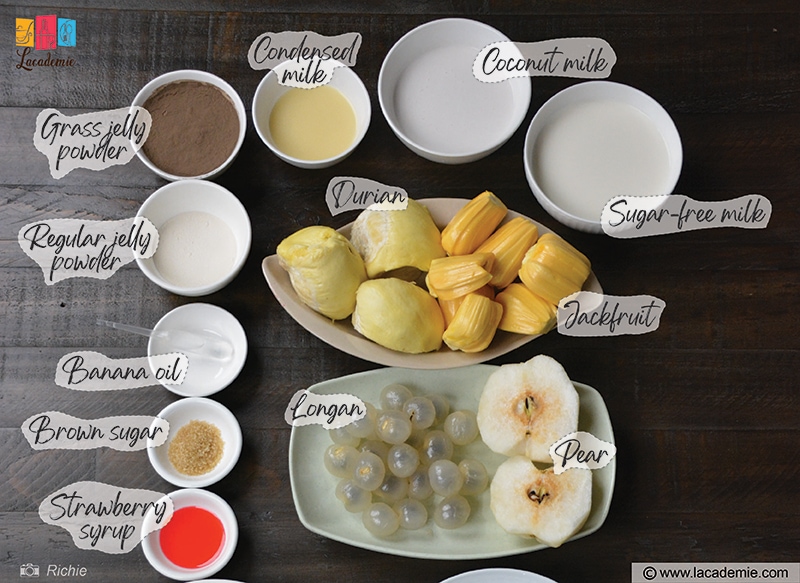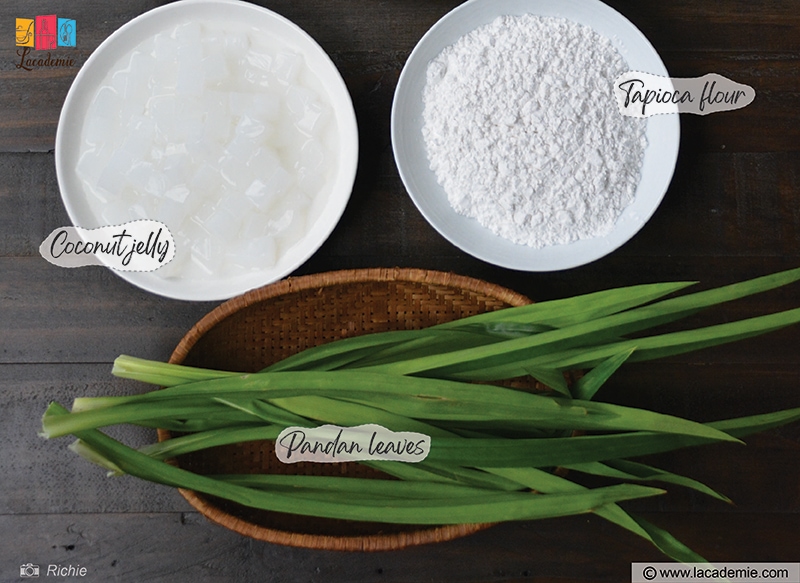 Directions
Now that you've gathered the necessary ingredients, let's start cooking. Refreshing and yummy Vietnamese fruit cocktail are waiting for you!
Step 1: Prepare The Pear Jelly
Peel and finely dice the pear. Soak it in ice-cold water for 5 minutes to prevent browning and increase crispness.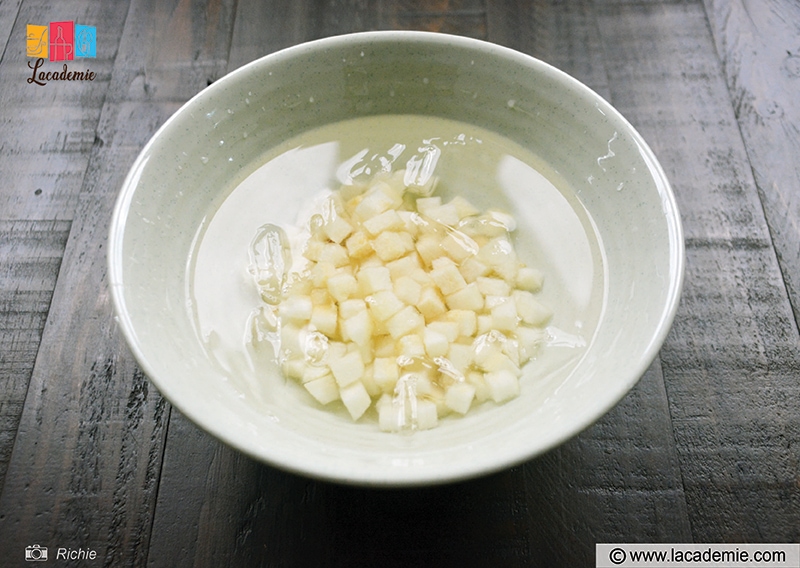 Remove the pear from the water and put it into a bowl. Add 3 teaspoons of strawberry syrup to give the pear a beautiful strawberry-like color.
Add tapioca flour to the pear and mix well. Sieve to filter out the excess flour.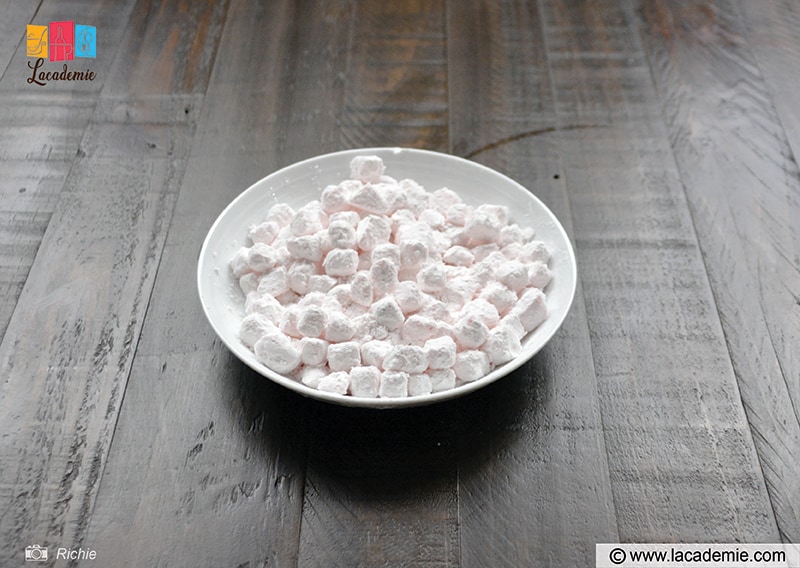 Next, boil the pear pieces until they float above the water. Take them out and transfer them to an ice bath to prevent sticking.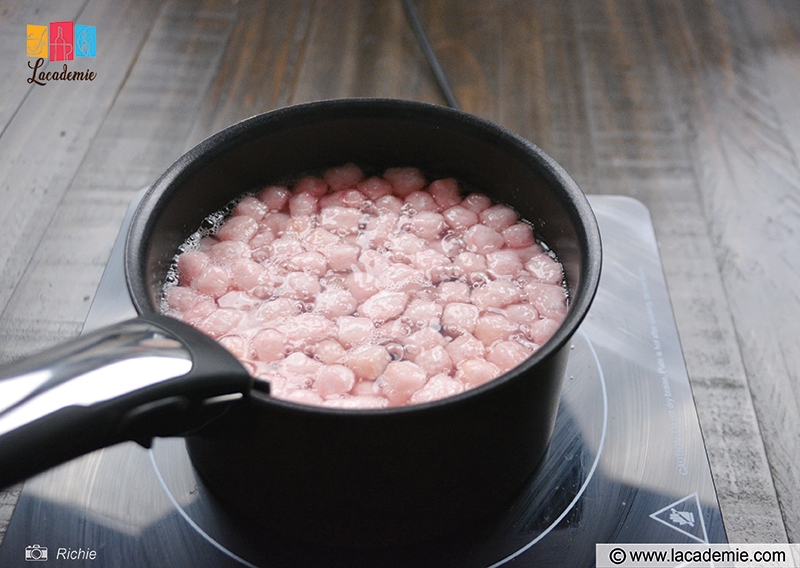 Step 2: Prepare The Pandan Leaf Jelly
Cut the pandan leaves finely and use a hand blender to blend them with 200 milliliters of water. Filter the juice by pouring it through a sieve.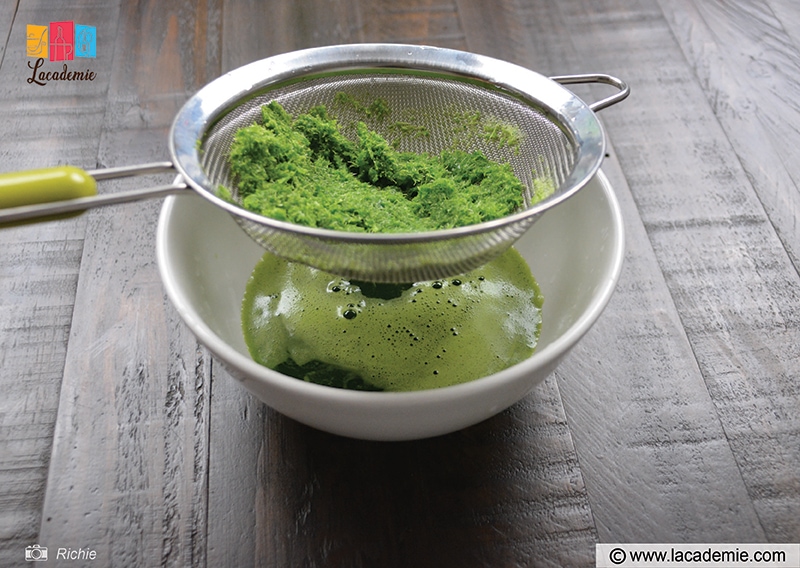 Pour 300 milliliters of water, jelly powder, brown sugar, and pandan juice into a pot. Boil the mixture until it starts bubbling, then pour it into a tray. Add a few drops of banana oil and let the mixture cool and turn solid.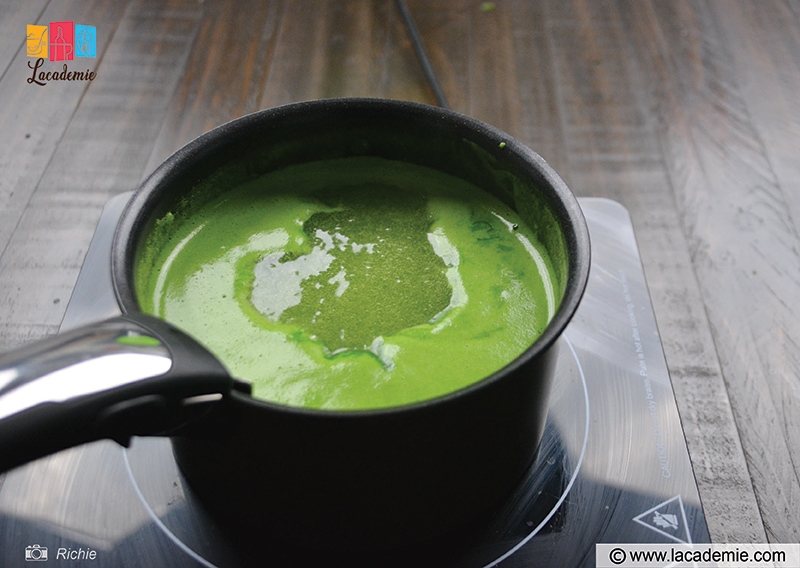 Step 3: Prepare The Grass Jelly
Mix 250 milliliters of water with grass jelly powder and stir well.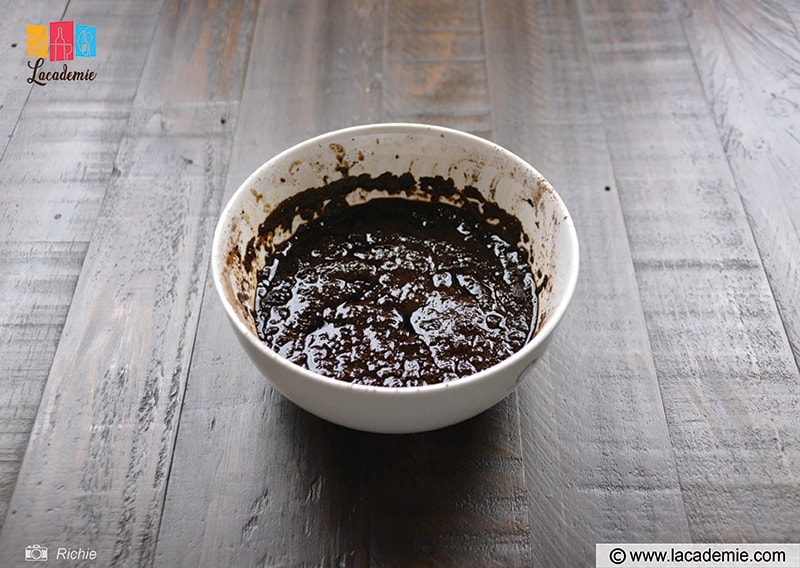 Pour the grass jelly powder mixture and 300 milliliters of water into a pot and stir well. Likewise, cook the mixture until it bubbles, and add a few drops of banana oil. Turn off the stove. Wait for the mixture to cool and turn solid.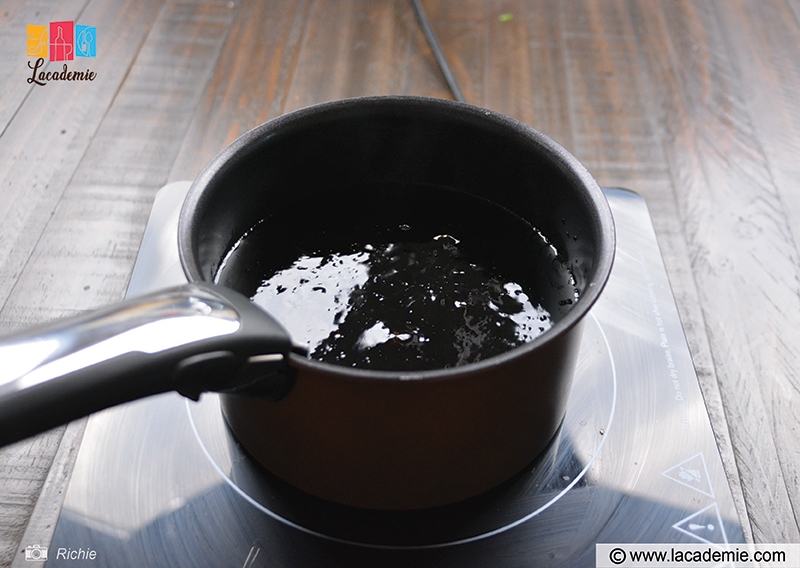 Step 4: Make The Coconut Milk Mixture
Remove the durian seeds. Blend the durian meat, coconut milk, condensed milk, and unsweetened milk until smooth.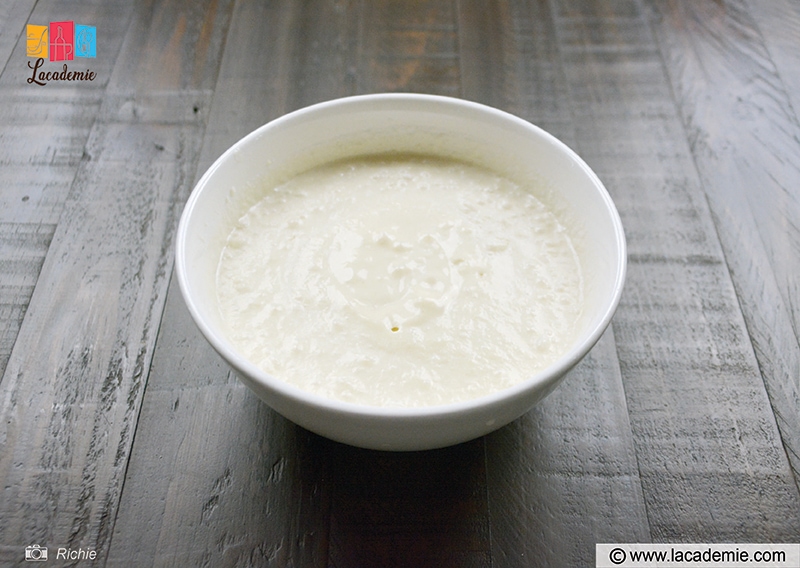 Step 5: Finish Making Your Che Thai
Remove the jackfruit seeds and slice them into the preferred size. Take the pear jellies out of the ice bath. Slice the grass jelly and pandan leaf jelly into bite-sized pieces or cubes based on your preference.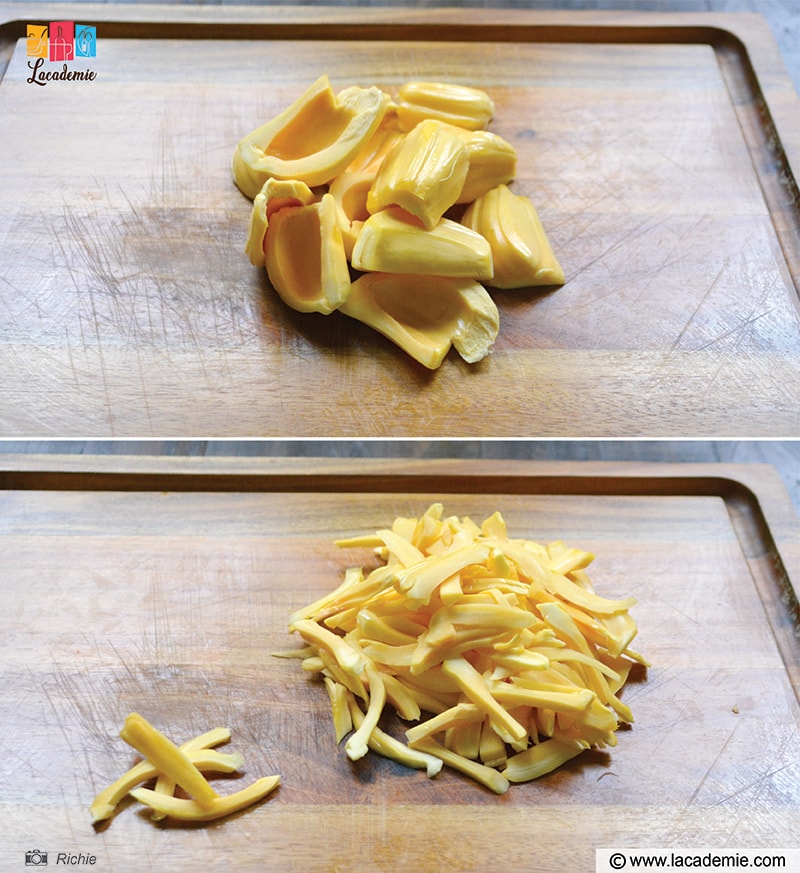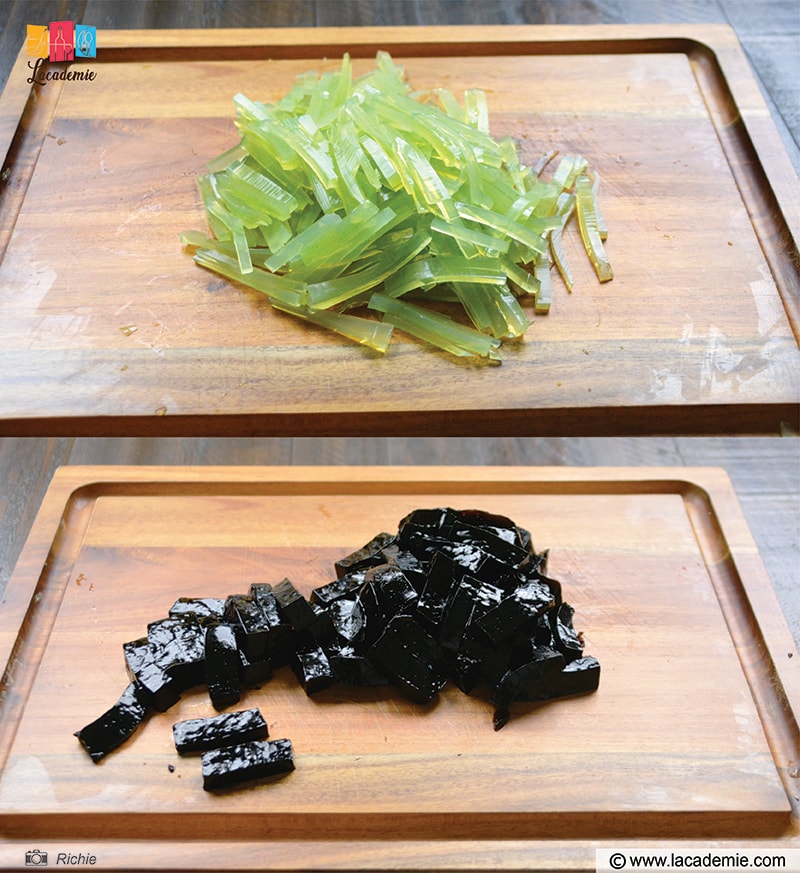 Step 6: Enjoy
Pour ice or shaved ice into a glass. Fill it with pandan leaf jelly, grass jelly, pear jelly, and coconut jelly, along with longan and jackfruit. Pour the coconut milk mixture into the glass and enjoy!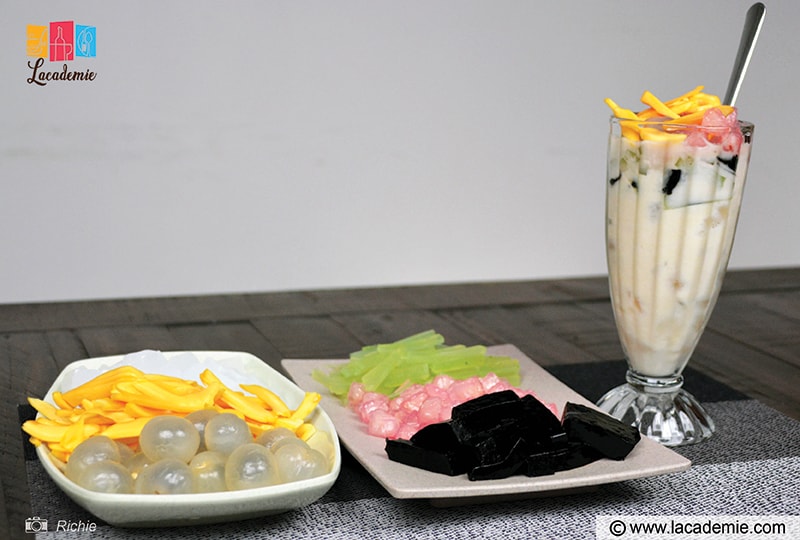 How You Should Store The Leftovers
Pour the leftovers Chè Thái into an airtight container and store them in the fridge for up to 5 days. That said, I suggest consuming any leftovers you have within 2 days, as the texture of the fruits and jellies might change.
You've Found Your New Favorite Dessert!
Once you've tasted this Chè Thái recipe, it'll be extremely difficult to find a better sweet soup. Sweet, refreshing, and easy to make, this dish is literally perfection! You should make it as soon as you have the time.
What are your thoughts on today's recipe? Please share them with me by leaving a comment below. If you find this post helpful, remember to share and like it! That's it from me. See you again soon with more mouth-watering recipes!
Nutrition Facts
4 servings per container
---
Amount Per ServingCalories555
% Daily Value *
Total Fat 13.5g

20

%
Cholesterol 15mg

5

%
Sodium 124mg

6

%
Potassium 868mg

25

%
Total Carbohydrate 106.7g

36

%

Dietary Fiber 4.7g

16

%
Sugars 37.7g

Protein 8.4g

16

%
---
* The % Daily Value tells you how much a nutrient in a serving of food contributes to a daily diet. 2,000 calories a day is used for general nutrition advice.