Vietnamese drinks are just as diverse and delicious as Vietnamese foods. Whether you like refreshing fruit juice, comforting hot tea, or flavor-packed alcoholic beverages, this country never runs out of options to delight you.
This tropical country enjoys a bountiful supply of fresh fruits and herbs to make its drinks unforgettable. Meanwhile, Western influences brought new ingredients and techniques that would enlarge the repertoire of Vietnamese drinks even further.
Therefore, beverages in Vietnam are a classic East-meets-West combo. Scroll down, and you will see how wonderful the result can be!
Vietnamese Coffee
From a foreign drink, coffee has become extremely important to Vietnamese cuisine. Ingenious locals have created many variations of coffee, some of which I'm sure you've never heard!
1. Cà Phê Đá – Vietnamese Iced Coffee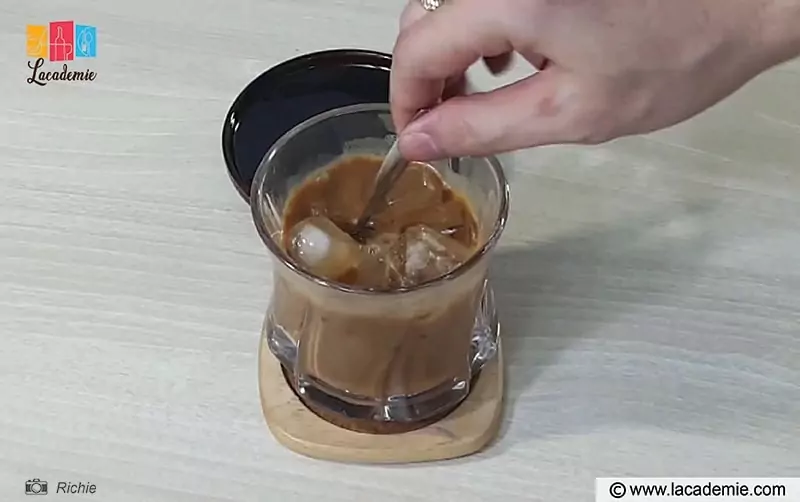 Coffee has a relatively short history compared to other Vietnamese drinks. French Catholic priests first brought it to Vietnam in the 1850s. By the early 20th century, however, it had already become a universally loved beverage, with coffee production as a big business.
The two most popular coffee varieties in Vietnam are robusta and arabica beans, though the former accounts for a much larger share of the market. The best Vietnamese coffee always comes from Central Highlands, whose fertile soil is excellent for coffee cultivation.
The way Vietnamese people prepare their coffee is quite distinct. They put ground roasted coffee beans into a metal Vietnamese drip filter (called a phin) placed over a cup. The next step is to add hot water and patiently wait for the hot coffee drips to slowly fall from the filter into the cup.
Some people like to enjoy this pure version hot, but most people add ice to make a refreshing drink for the hot weather. There are two main types of Vietnamese iced coffee: the first one is Cà phê đen đá (iced black coffee). It has no sweeteners and allows drinkers to fully enjoy its robust bitterness.
But the more popular variety is Cà phê sữa đá (iced coffee with milk). Rather than fresh milk or heavy cream, Vietnamese people always go with condensed milk. People with a sweet tooth tend to add more milk than coffee and vice versa.
Iced coffee is more than a beverage in Vietnam; it's a way of life. If you go on a morning walk in Vietnam, you will often catch sight of Vietnamese folks sitting on tiny wooden stools in an open-air cafe sipping iced coffee. Feel free to join the fun and order one for yourself!
Try this drink at: Any coffee shop across Vietnam. You can also buy it at local restaurants and street vendors. Instant coffee products are readily available at supermarkets and convenience stores.
---
2. Sữa Chua Cà Phê – Vietnamese Yogurt Coffee
Non-alcoholic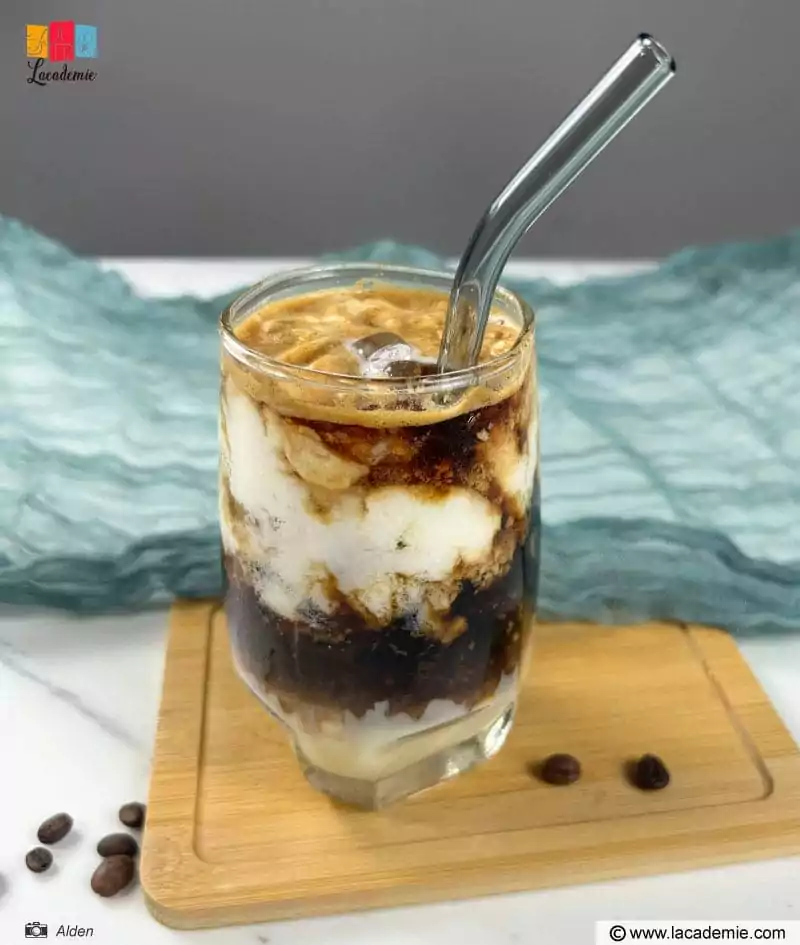 While yogurt is the main component of this exotic yet irresistible drink, strong black coffee makes it special both in look and taste. These two Western ingredients mix with each other flawlessly like yin and yang, giving birth to a drink refreshingly tang tinged with a pleasant bitterness.
No one knows for sure when or how this creamy drink first appeared. Many people think Cà phê sữa chua is a Northern Vietnamese delight that gains popularity in the rest of the country. A good tip is to mix and stir the coffee, yogurt, and ice thoroughly before enjoying this drink.
Try this drink at: select coffee shops throughout Vietnam, especially in the North. This drink is less popular than other coffee beverages, so you may have to try a little hard to find it.
---
3. Cà Phê Trứng – Egg Coffee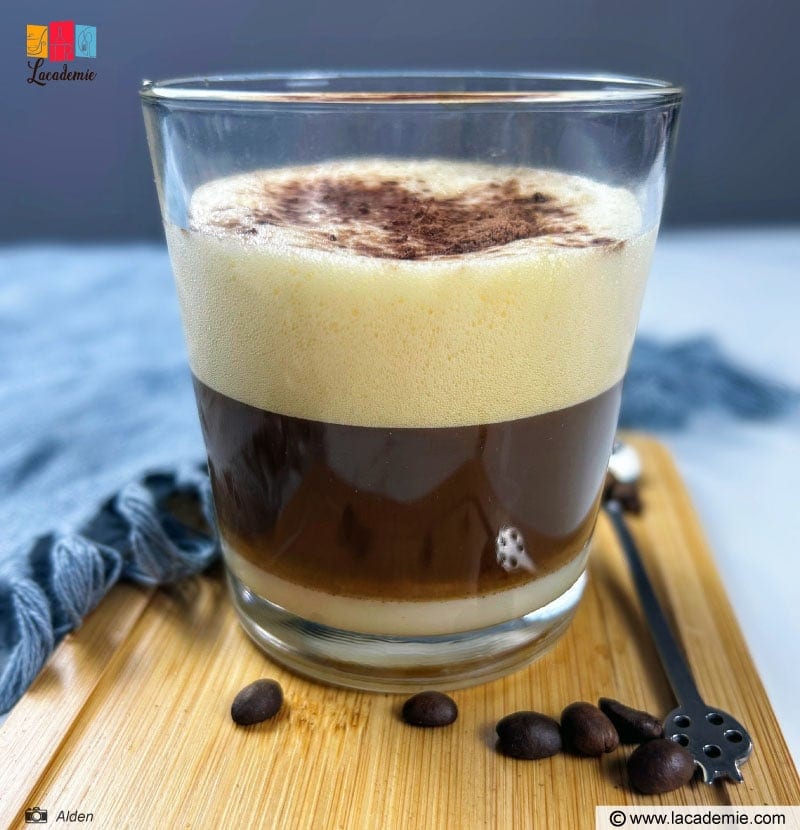 This amazing Vietnamese recipe came from the ingenuity of Mr. Giảng, a bartender at the Sofitel Legend Metropole Hotel in Hanoi. He wanted Vietnamese people to enjoy Western drinks (like cappuccinos), but fresh milk was scarce and expensive to them.
In the 1940s, he came up with the brilliant idea of blending an egg yolk with condensed milk to make a thick, frothy mixture, which he then added on top of hot black coffee. That was the birth of Cà phê trứng, a drink that would soon take Hanoi by storm.
The creamy mixture of egg yolks and milk mixture balances out the bitter coffee quite nicely, creating a heavenly beverage that you can't resist. Many foreigners say its taste and texture are similar to tiramisu and eggnog.
Try this drink at: coffee shops all over Vietnam. But I recommend you visit cafes in Hanoi for an authentic experience. Cà phê Giảng, which Mr. Giảng himself opened after quitting his job at the hotel, is a great destination.
---
4. Bạc Xỉu or Bạc Sỉu – Vietnamese White Coffee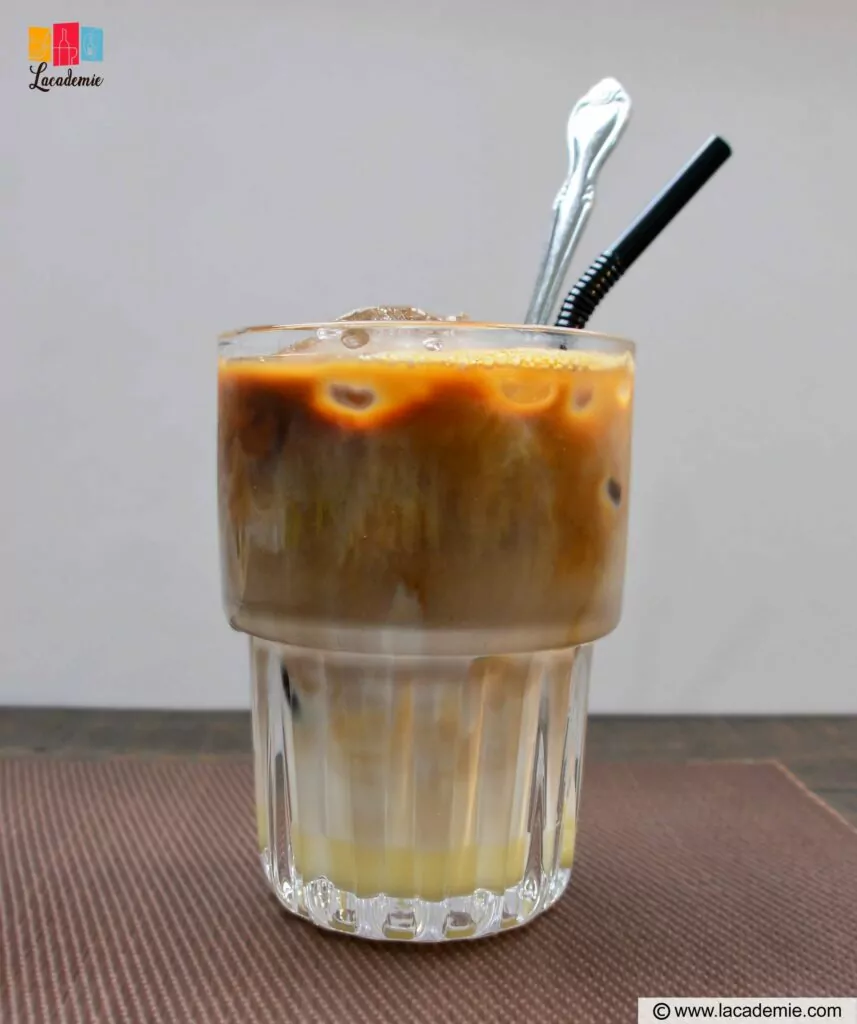 It is understandable if you confuse Bạc xỉu with Vietnamese iced coffee with milk. The two drinks have many things in common. In essence, Bạc xỉu is simply a drink made with more condensed milk than coffee, making it a very sweet drink enriched with a subtle coffee aroma.
Bạc xỉu came hails from Sài Gòn – Chợ Lớn area (which is now Ho Chi Minh City). In the mid-20th century, local Hoa people (Vietnamese citizens of Chinese descent) reportedly created this tasty drink to accommodate the delicate palates of women and young children.
At that time, many people couldn't stand bitter black coffee. So this version was made as a compromise so that everyone could drink coffee together. Back then, fried dough sticks or hollow donuts dipped into Bạc xỉu were a common breakfast recipe.
Try this drink at: Coffee shops in Vietnam. You're more likely to find it in the South, especially in areas with many Hoa people.
5. Cà Phê Cốt Dừa – Coconut Coffee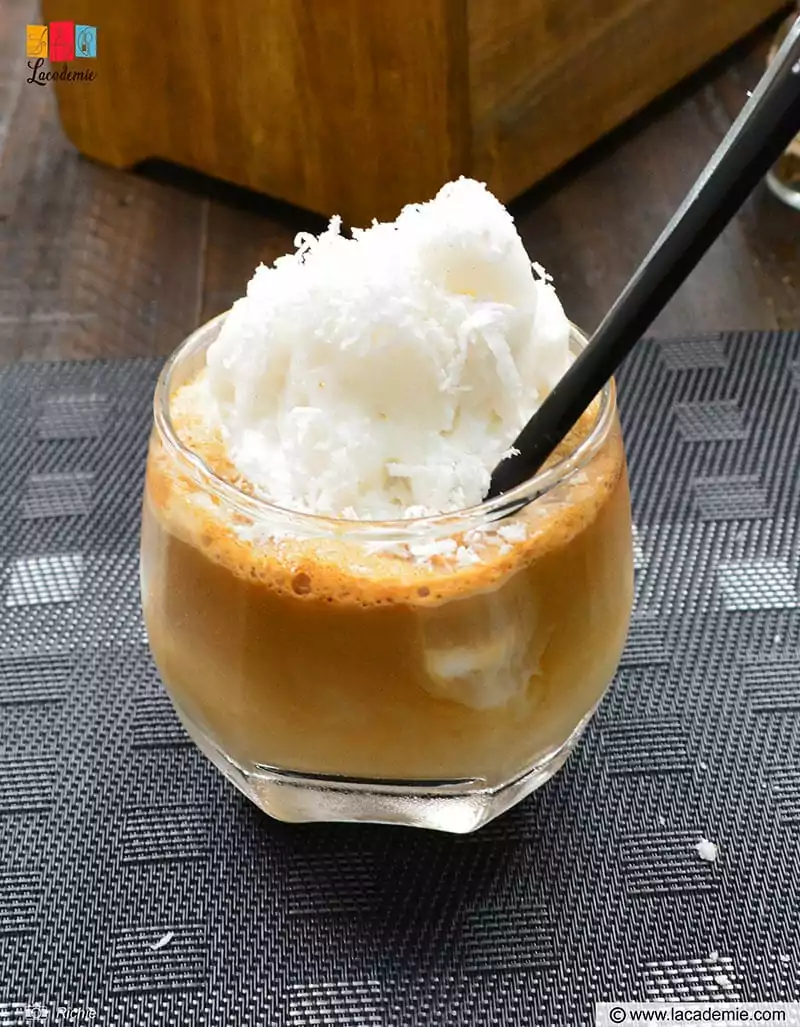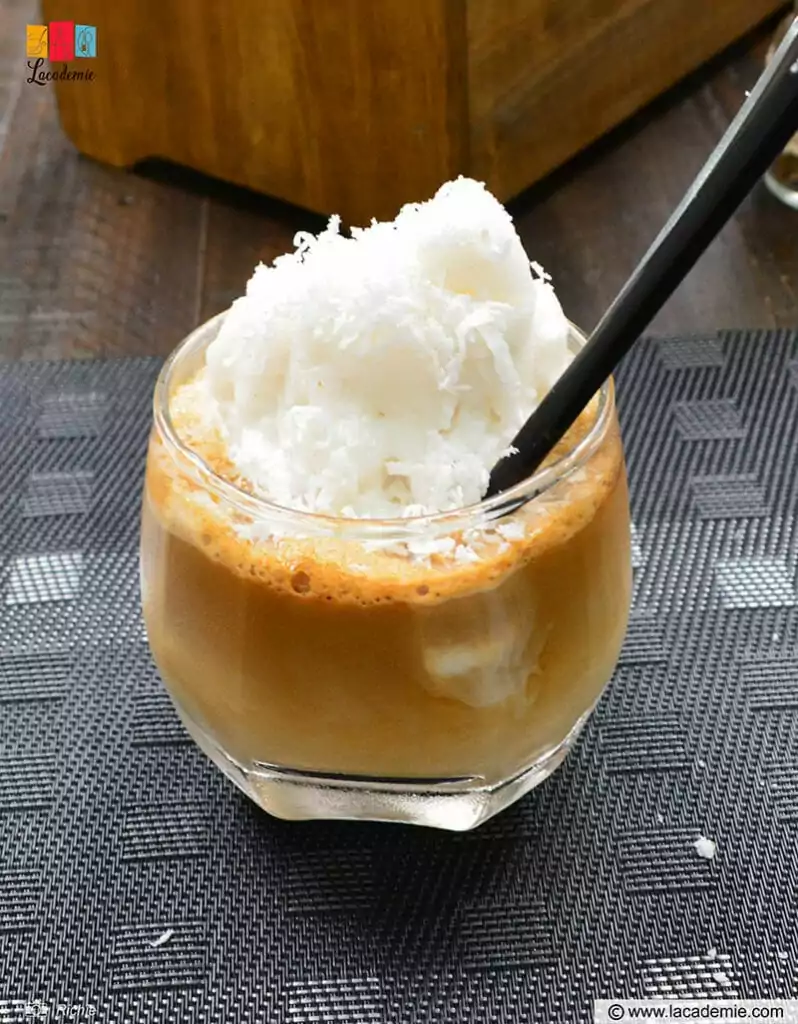 This is another wonderful coffee drink from Northern Vietnam. Cà phê cốt dừa debuted in the coastal city of Hải Phong before gaining a solid foothold in Hanoi. While the drink can now be bought in many southern provinces, those two cities are still the best places to enjoy it.
A full cup of coconut coffee consists of black coffee blended with coconut milk or coconut cream. Popular toppings include shredded coconut, black tapioca pearls, or grass jelly.
You can think of it as a darker and more flavorful version of milk tea. But keto diet followers can happily sip coconut coffee while drinking milk tea or iced coffee with tea is unthinkable for them.
Try this drink at: Coffee shops in Vietnam, especially those in Hanoi and Hải Phong. You can visit Cà phê cô Hằng in Hải Phòng to enjoy Vietnamese coconut coffee at its best. You can also visit the nationally popular cafe chain Cộng Cà Phê.
---
Vietnamese Tea
Vietnamese people love to chat over a nice cup of tea, from hot tea to iced beverages sweetened with various ingredients. Let's see which Vietnamese tea variety will be your favorite!
6. Trà Đá – Iced Tea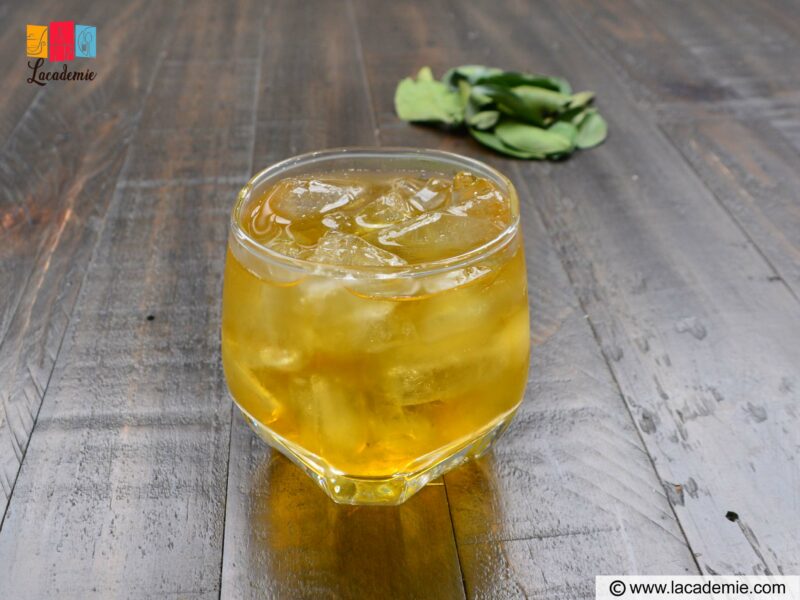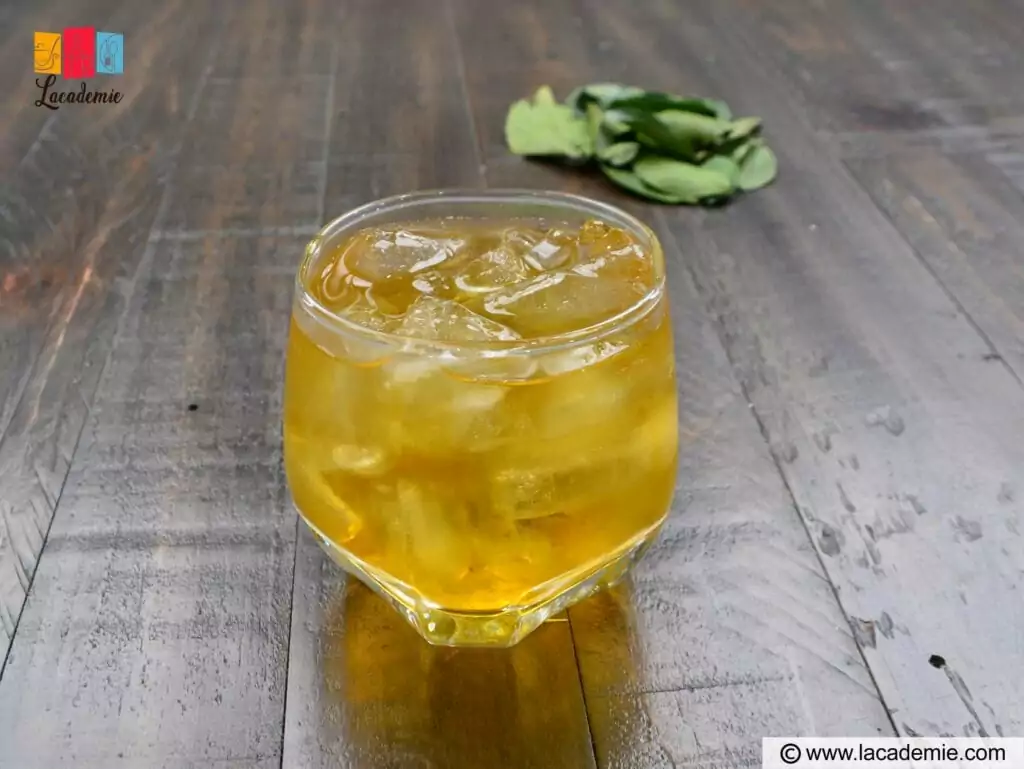 Iced tea is a mainstay in every restaurant in Vietnam, from fancy fine dining establishments to street food stalls. This drink goes great with any Asian dishes. It is a cheap drink; some restaurants even give it to their patrons for free.
People in Southern Vietnam were responsible for mixing black tea with crushed ice around the 1950s – 1960s. A few decades later, iced tea began to spread to the Northern region, where locals were only used to hot tea.
Despite the initial reservations, Northerners soon found iced tea very delicious and refreshing, especially in summer. In fact, sidewalk iced tea ("trà đá vỉa hè") culture is now a cornerstone of life in Hanoi.
There are some notable differences in the way of serving this drink in different regions of Vietnam. Southern vendors use crushed ice and weak tea scented with fragrant flowers, while people in the North go for ice cubes and strong, plain tea.
Try this drink at: Any cafe, roadside stall, and restaurant across Vietnam. However, it may be difficult to find iced tea in Northern Vietnam in winter.
7. Trà Chanh – Lime Tea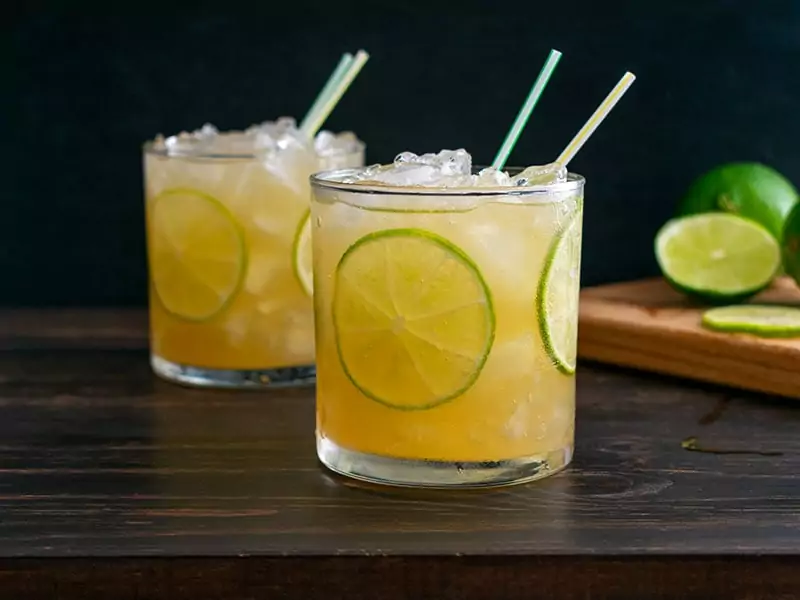 Made with lime, sugar, and ice, Trà chanh is a modern Vietnamese twist on classic iced tea. This drink is very widespread in Hanoi, with various street vendors specializing in this drink alone. Locals love to spend their morning drinking a refreshing cup of iced Trà chanh and some snacks.
No one knows when lime iced tea first became popular in Hanoi, but it has become one of the most iconic street foods in Vietnam. This sweet and tangy drink is the perfect pairing with any savory street snack.
Try this drink at: Coffee shops in street vendors in Hanoi. Though you can find lime tea in other cities, Hanoi is the place most culturally associated with it.
8. Trà Lài – Jasmine Tea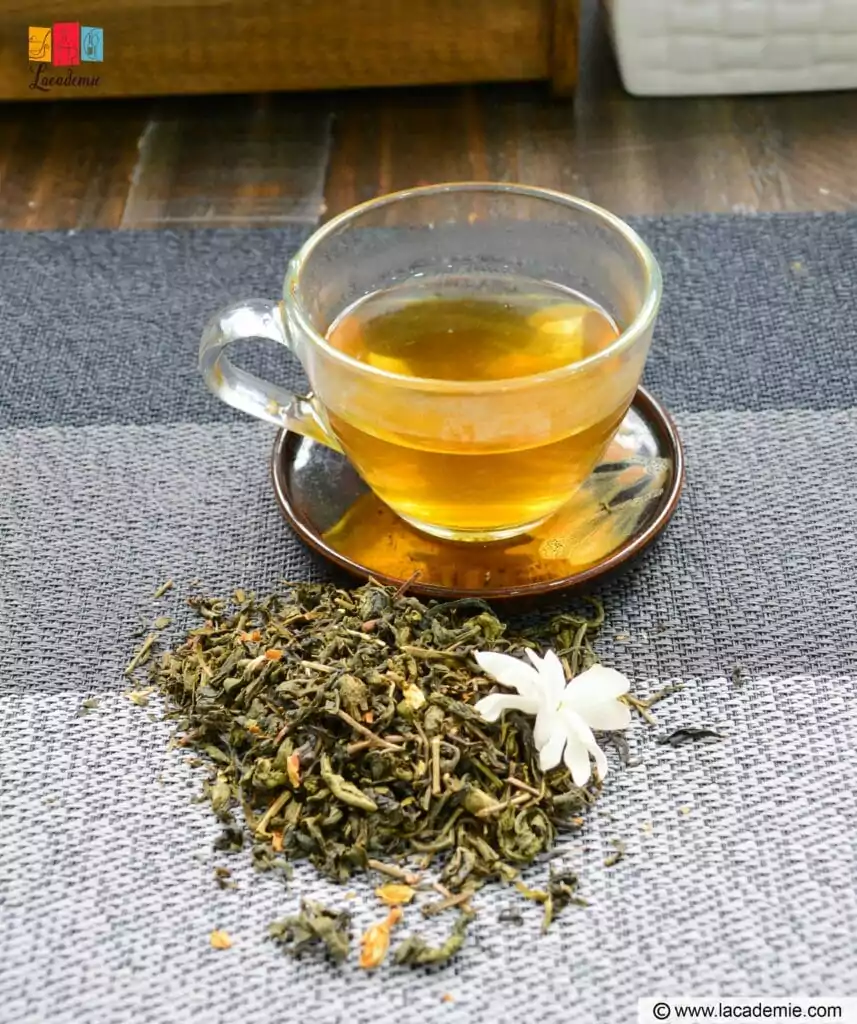 Hailing from China, jasmine tea has been popular in Vietnam since time immemorial. Northern Vietnam and Central Highlands often offer the best jasmine tea products in the country.
Since the scented tea is usually made from green tea, you can expect plenty of grassy and earthly flavors in it. However, the sweet and floral aroma of jasmine blossoms greatly increases its appeal, making it more enjoyable than plain green or black tea.
Jasmine tea boasts many health benefits, such as stress relief, weight loss aid, and heart health improvement. To experience these positive effects as well as the best flavor, you shouldn't brew jasmine tea for too long: a few minutes should be enough.
Try this drink at: select cafes and tea shops throughout Vietnam. Packaged jasmine tea is sold widely for people who want to brew it at home.
9. Trà Tắc – Kumquat Tea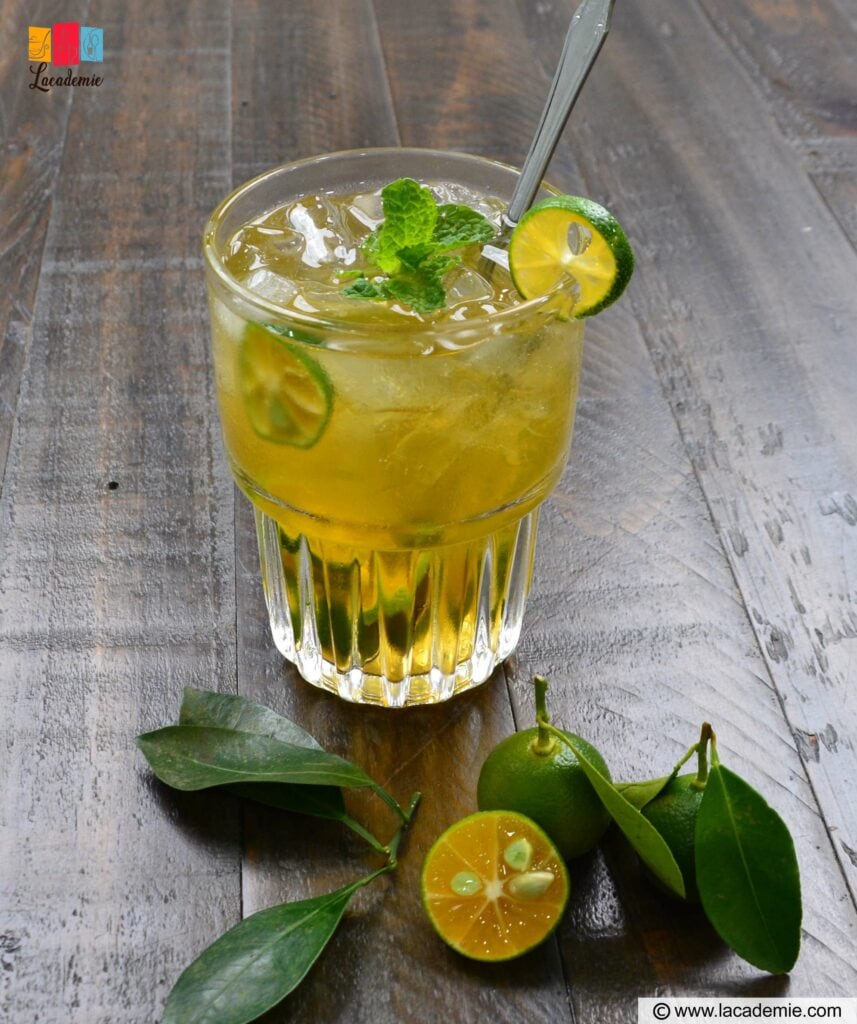 It can get really hot during summer in Vietnam, so a tasty, tangy, and refreshing drink like kumquat tea is a life-saver these days. The main ingredients for this beverage are black tea, kumquat juice, and sugar or honey for sweeteners.
This drink is very popular in the South of Vietnam. In fact, it reportedly first appeared in Ho Chi Minh Chi City. However, you can find this kind of tea at a few street vendors in Northern Vietnam, where people often call it Trà quất.
The tea used for kumquat tea is rather thin: instead, the citrusy goodness of kumquat steals the spotlight. Thanks to that ingredient, kumquat tea is a treasure trove of vitamins and antioxidants.
Try this drink at: Coffee shops, street vendors, and restaurants in South Vietnam, especially in the vicinity of Ho Chi Minh City.
10. Trà Atisô – Artichoke Tea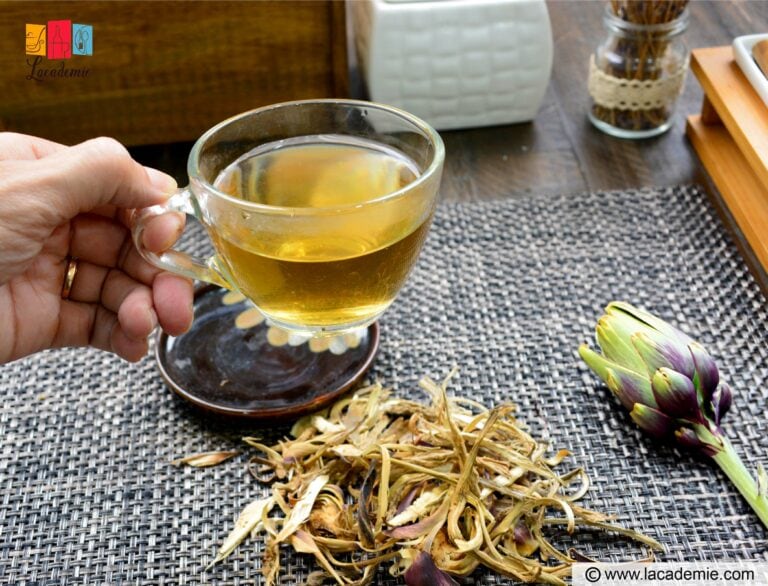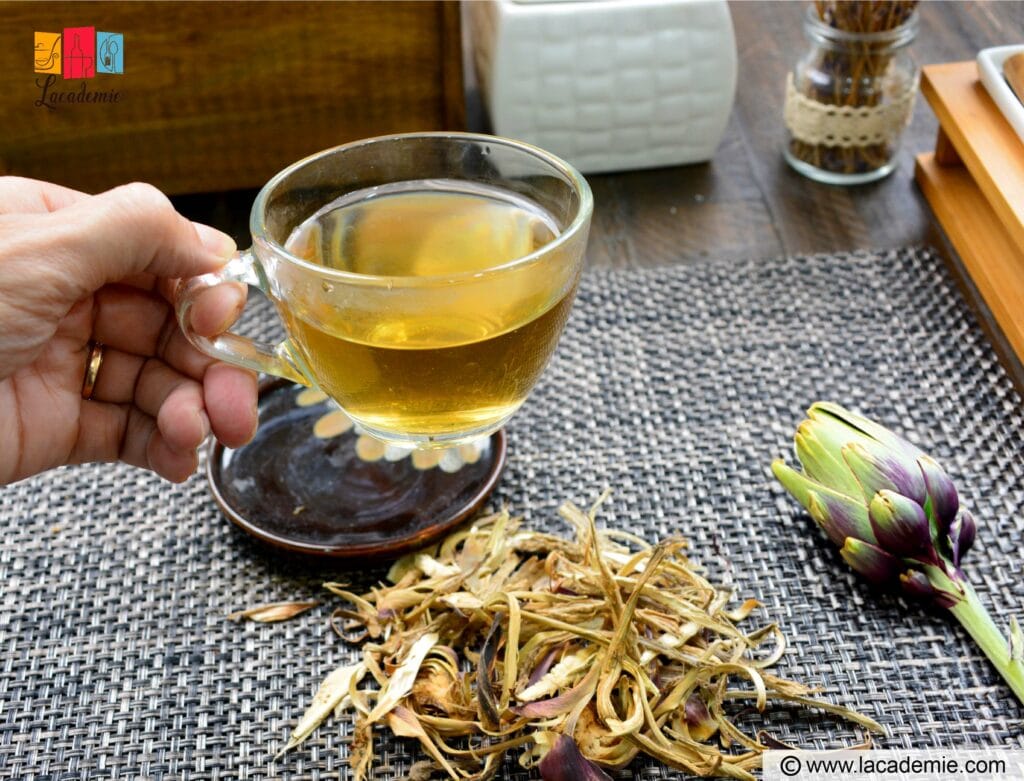 Although most people consider artichokes an ingredient for salads, Vietnamese people prefer using them as a beverage. Artichoke tea is made from the stems, leaves, and flowers of artichoke plants, plus a small amount of natural sweeteners for flavors.
Da Lat, the largest city in Central Highlands and a famous tourist destination in Vietnam, is well-known for making the best artichoke tea products. Still, you can buy packaged artichoke tea in many supermarkets throughout the country.
Artichoke tea boasts a generous package of health benefits. Regular consumption of this herbal tea can improve sleep quality, boost your immunity system, enhance skin conditions, and lower your cholesterol levels. However, it is harmful to drink more than 2 – 3 cups of artichoke tea per day.
Where to buy: You can buy packaged artichoke tea bags in Vietnamese supermarkets and make the tea at home. Few tea shops or cafes offer this type of tea in Vietnam.
11. Trà Sen – Lotus Tea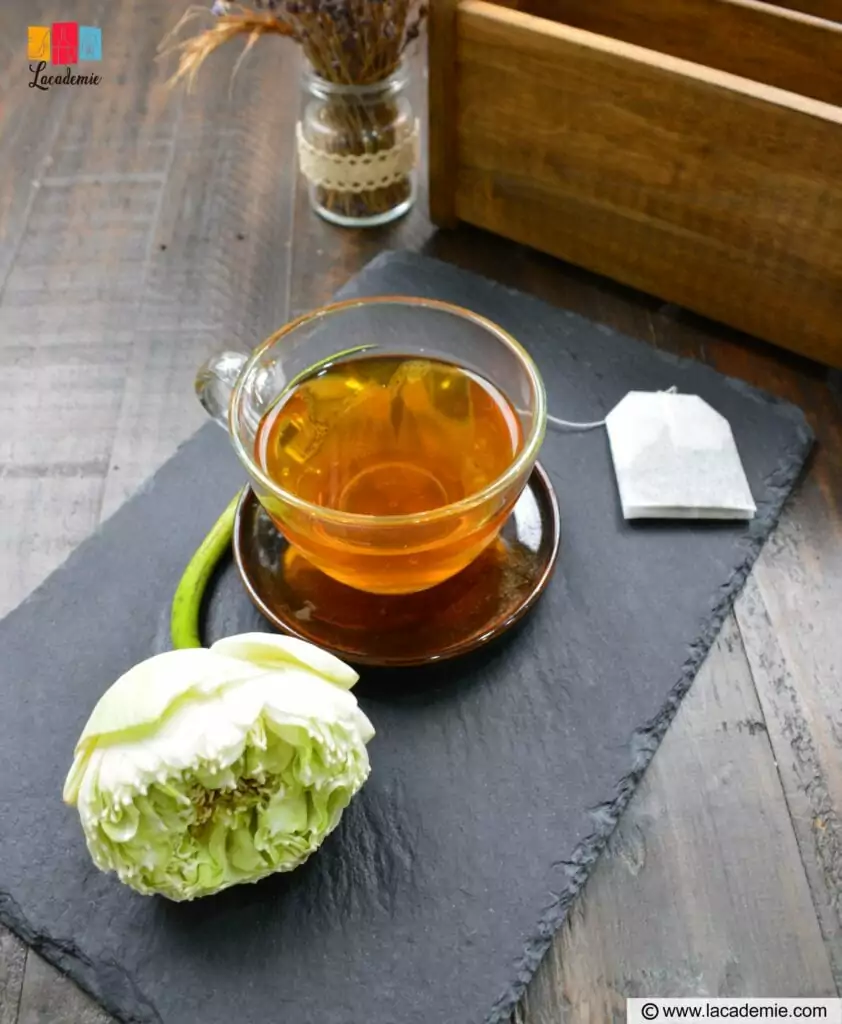 Trà sen can be considered the most prestigious Vietnamese tea because it is made on a small scale following a labor-intensive and time-consuming procedure. This luxury drink was first recorded during the reign of Emperor Từ Đức in the 19th century.
The tea base for this premier drink is green tea of the highest quality. People have to flavor it with fresh lotus blossoms harvested before the first light when they are still laden with morning dew. The process has to be repeated many times to infuse with sufficient lotus fragrance and flavor.
Generally, it can take 1000 – 1400 lotus blossoms to prepare 1 kilogram of lotus tea. However, many unscrupulous tea makers employ artificial flavoring to cut down on costs. So if you want to enjoy a drink fit for a king, make sure you find the real stuff.
Try this drink at: Packaged lotus tea can be found in select tea shops in Vietnam.
12. Trà Sữa Trân Châu – Bubble Tea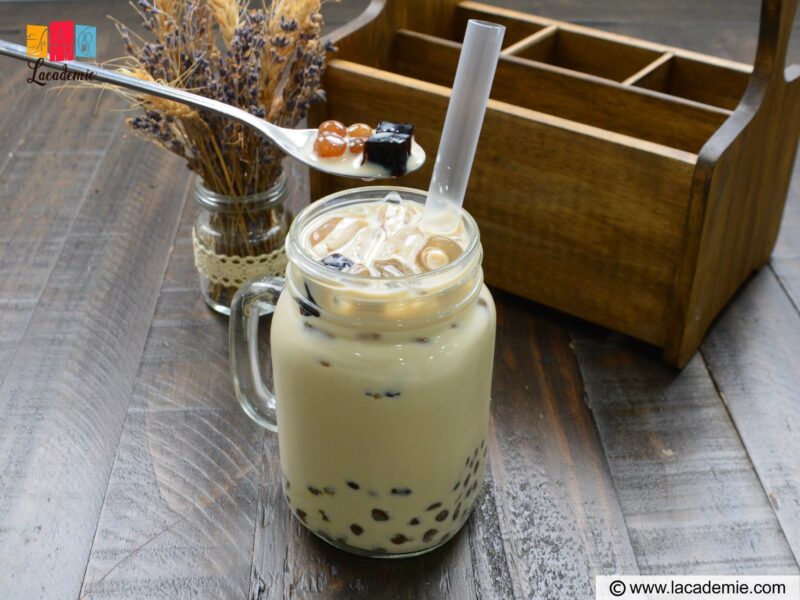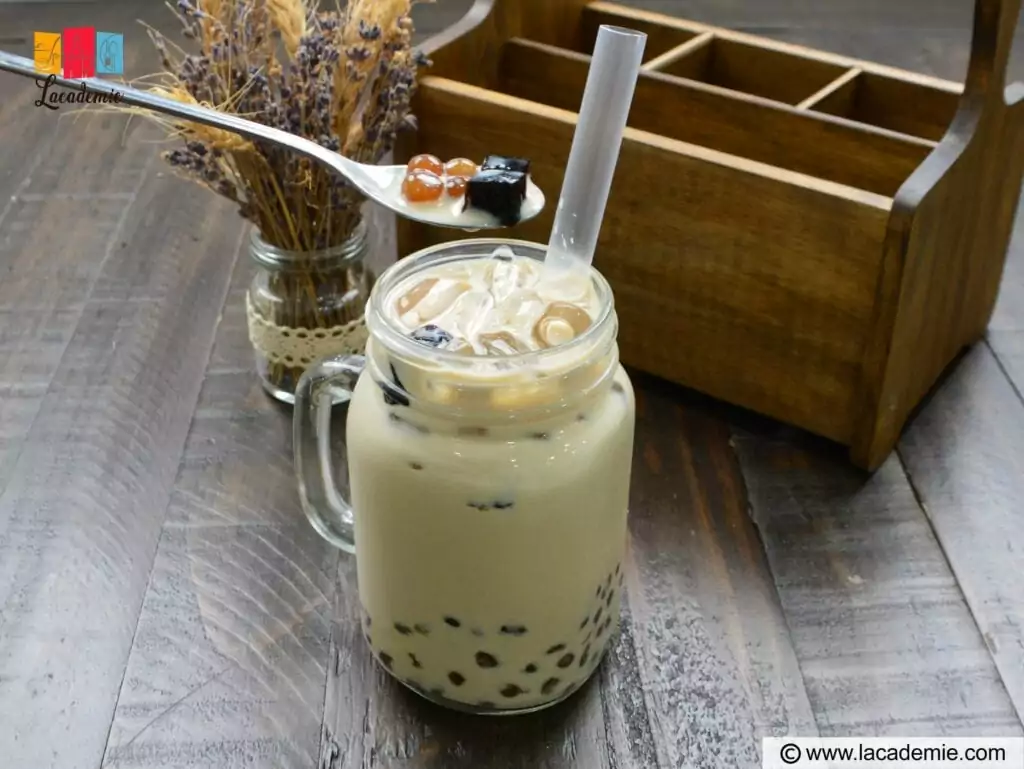 Although bubble tea is not a traditional Vietnamese drink, there are countless bubble tea shops and street stalls selling it in the country. First introduced in Taiwan in the 1980s, this tea-based beverage quickly took the world by storm, and Vietnam wasn't immune to its charm.
This iconic drink was very popular in Vietnam during the 2000s, but it eventually decreased in popularity and was considered a passing fad. However, the arrival of famous Taiwanese bubble tea brands in Vietnam made this type of milky tea trendy again.
Since 2017, bubble tea has consistently been among the best-loved drinks in Vietnam, especially among students and office workers. Its main ingredients are tea, milk, and tapioca pearls. Choices for toppings include fresh fruits, caramel, matcha, taro, Oreo, etc.
Try this drink at: Bubble tea shops, street vendors, restaurants, and coffee shops across Vietnam.
13. Trà Đào – Peach Tea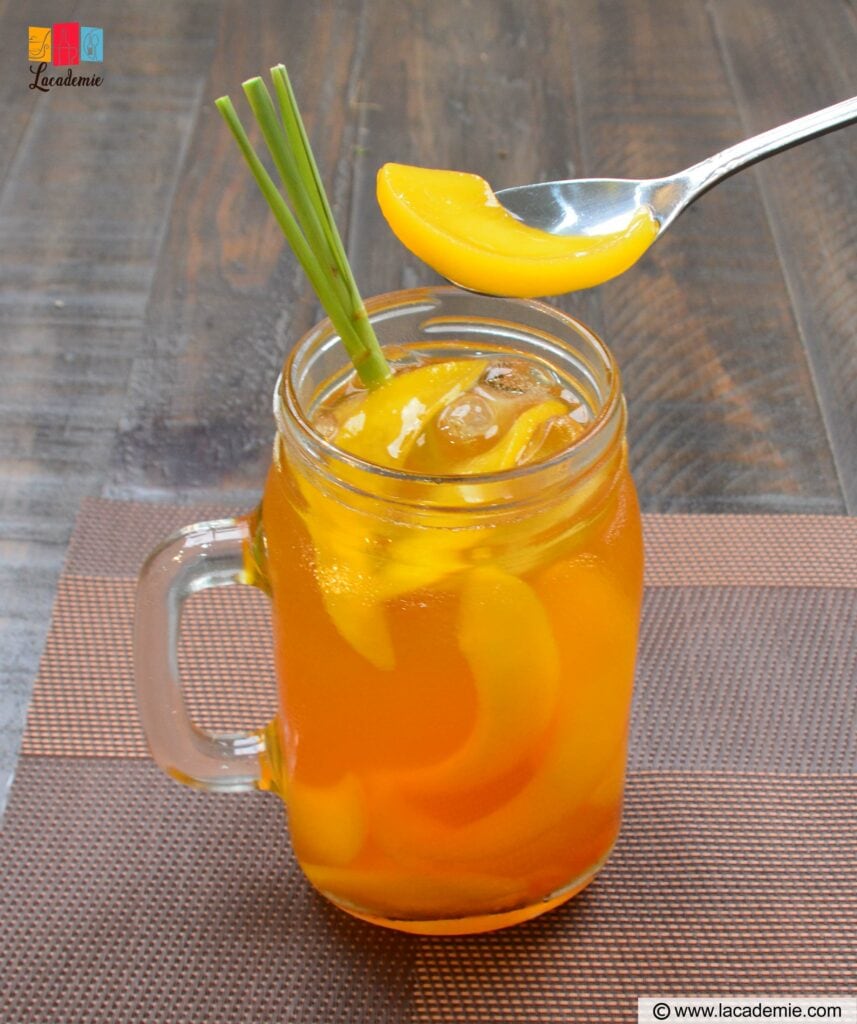 Among the wide varieties of Vietnamese fruity tea, peach tea has arguably the largest fan base. While young people from all corners of Vietnam deeply love this drink, it is more accessible in the Northern region, which has most of the country's peach-growing areas.
The most important part of this recipe is sugar syrup-soaked peaches. People cut the fruits into small slices or cubes before cooking them in sugar syrup. A long boiling time will yield soft peach pieces and vice versa. The peaches are then immersed in the syrup for one day or more.
All that's left to do is to add black or oolong tea, soaked peaches, and ice to a glass. It's time to let the ensuing dance of sweetness and tanginess chase the summer heat away! In case you want to diversify the flavor, try Trà vải (lychee drink), which is prepared in the same way.
Try this drink at: Cafes, restaurants, and roadside stalls in Vietnam, especially in the Northern region.
Vietnamese Drinks With Fruits
If you're not a fan of caffeine, let's go for something fruity. Besides eating fresh fruits directly, Vietnamese people also use them in many drink recipes.
14. Sinh Tố – Fruit Smoothie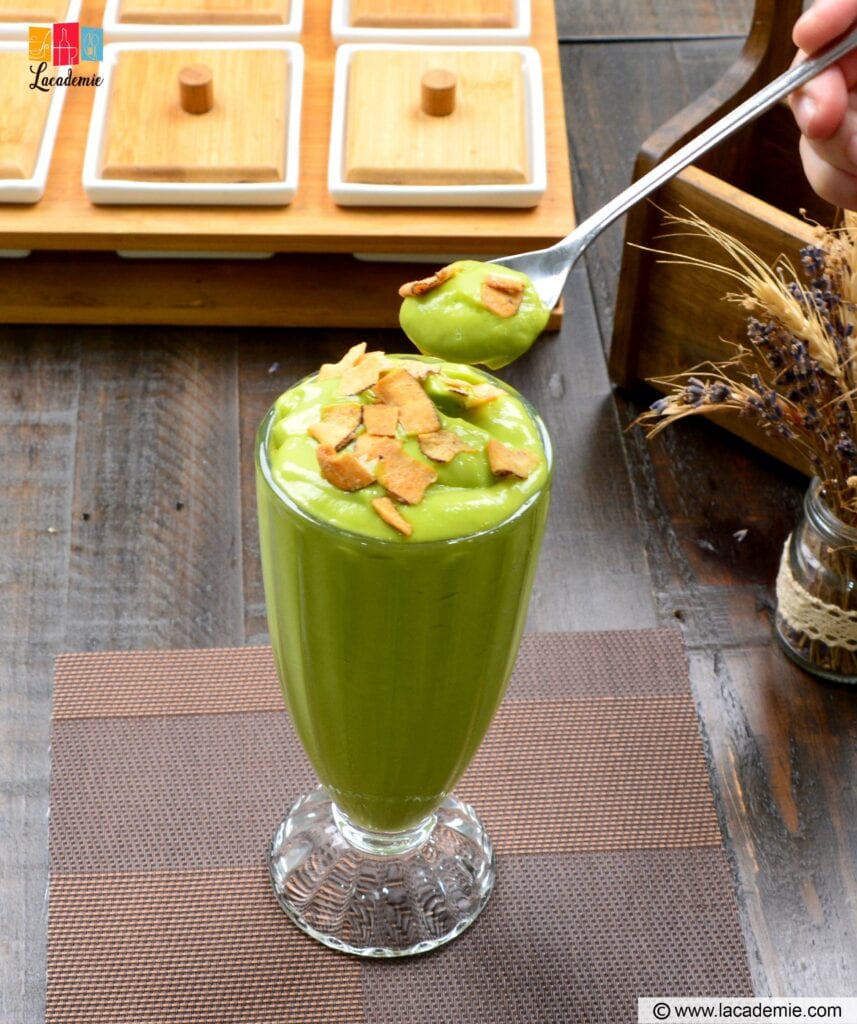 With the year-round abundance of fresh fruits in Vietnam, no two smoothies can have the same taste! Besides blending the fruits in a food processor, some people prefer to muddle them with a spoon. That leaves large chunks of savory fruits that are very tasty and pleasing to munch on.
Smoothies made from exotic Vietnamese fruits like soursop, jackfruit, durians, or custard apples might sound strange to first-time eaters. But have a sip, and you will fall in love with the display of diverse flavors, from sweetness to nuttiness and tanginess.
In case you prefer something more mainstream, there are treats made with avocados, watermelons, or bananas to choose from. Street vendors usually use condensed milk for sweeteners in their fare; you can ask them to omit this ingredient if desired.
Try this drink at: Street vendors, restaurants, and coffee shops across Vietnam.
15. Nước Dừa – Fresh Coconut Water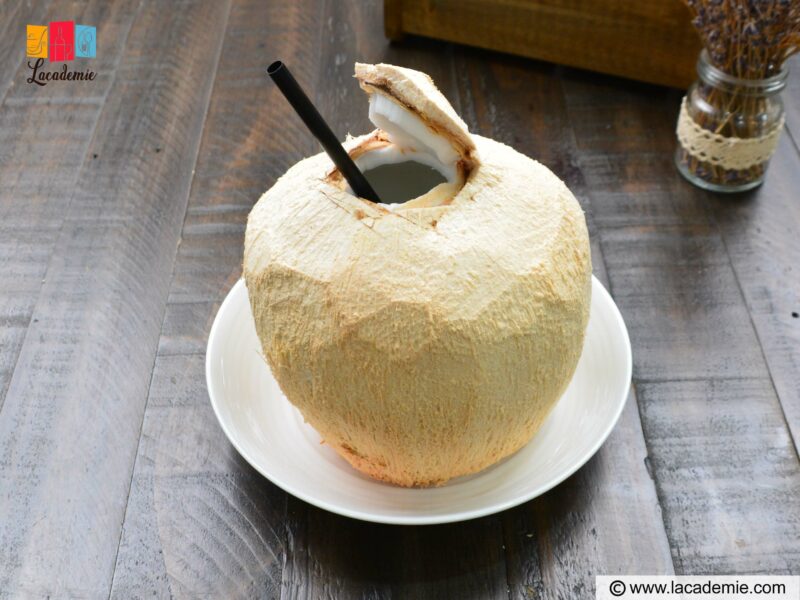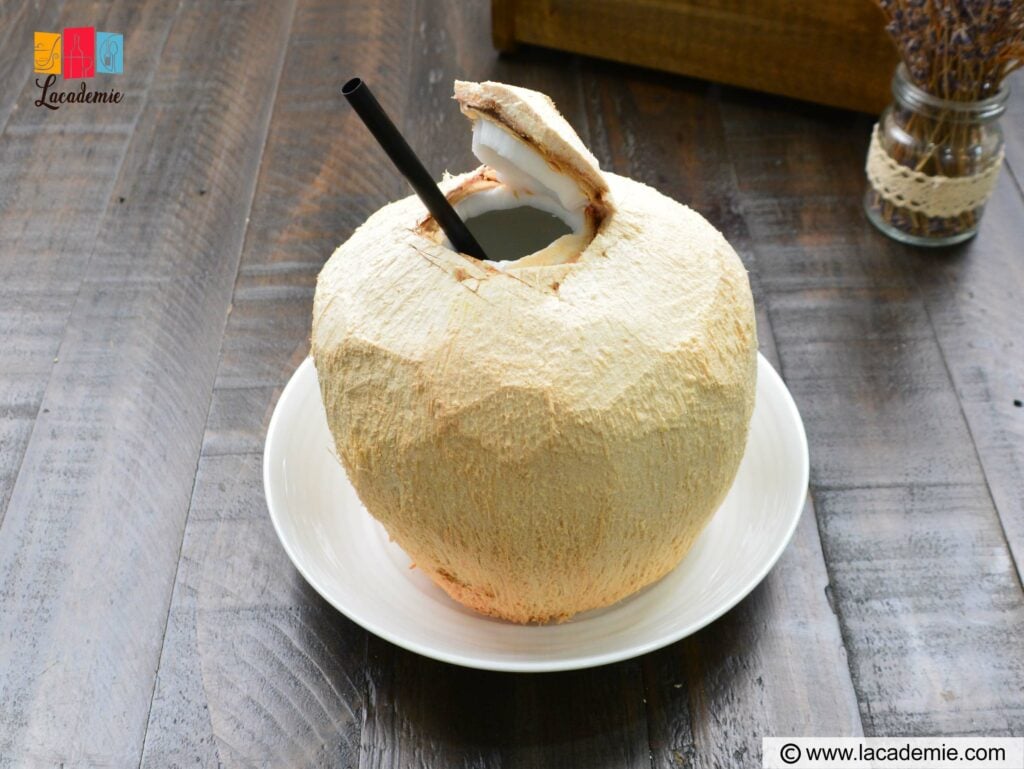 If you're planning a vacation to a beach destination in Vietnam, be sure to buy some fresh coconuts from beachside and roadside vendors. Not only will you have a cold and energizing drink, but you can also watch the sellers skillfully chop open a coconut with a machete.
It's also a good idea to find bottled or packaged coconut water at convenience stores. However, this drink tastes much better when you drink it straight from a green coconut.
There are many types of coconuts in Vietnam, but the most popular one is definitely dừa xiêm (dwarf coconut). The small and young ones are usually sweeter and have softer flesh.
Some vendors in South Vietnam combine coconut water with kumquat juice to create dừa tắc. The tanginess from kumquats gives the coconut water a richer flavor.
Try this drink at: Street vendors, coffee shops, and restaurants across Vietnam. The southern province of Bến Tre is famous for the quality of its coconuts.
16. Cam Vắt – Orange Juice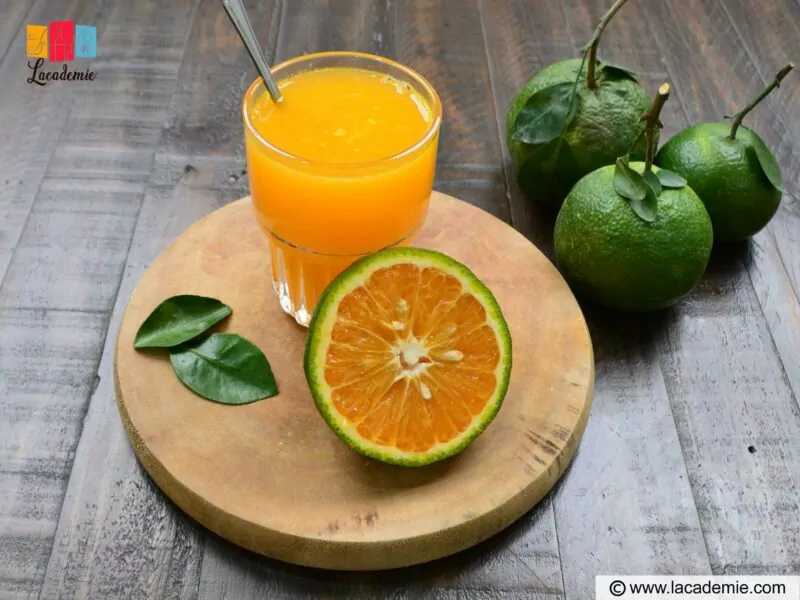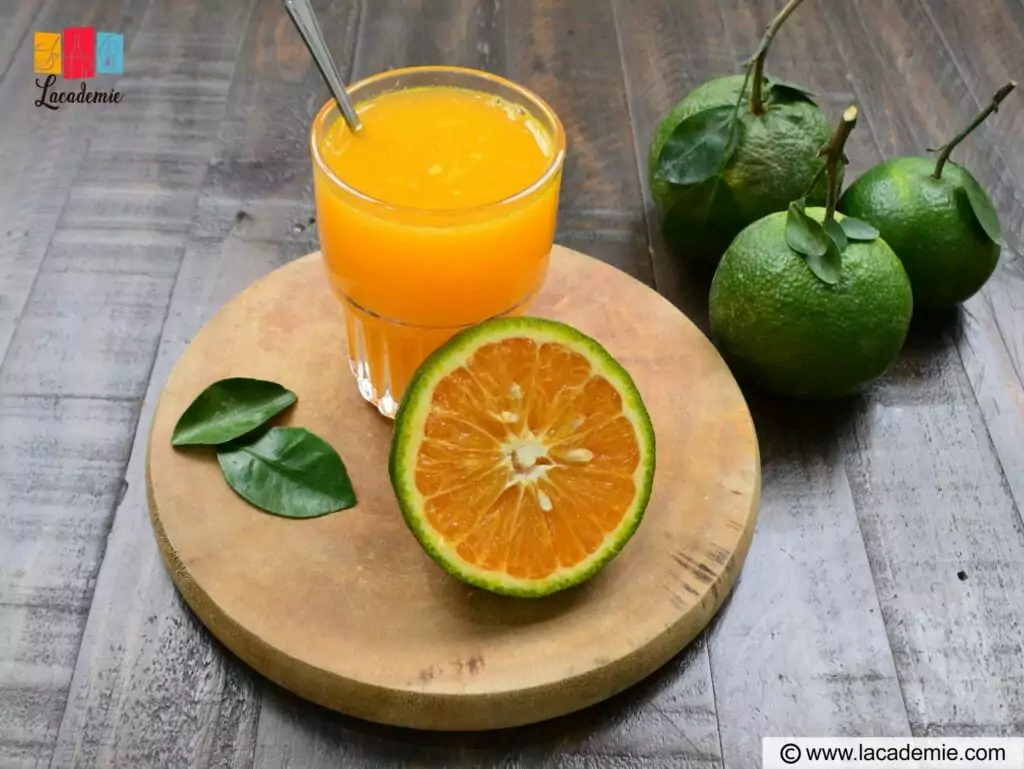 Cam vắt, also known as Nước cam, is the Vietnamese name for this vitamin C-packed drink. It doesn't require much effort to make. You just need to squeeze oranges, then mix the juice with some water and sugar. That's it, and you're good to go!
Some people like to enjoy orange juice with ice. When the hot weather in Vietnam bothers you, this cold, tangy drink will instantly put you in a better mood!
However, street vendors can sometimes put too much sugar in it. If you don't like sweet drinks, you should ask for less sugar or no sugar beforehand.
Try this drink at: Street vendors, restaurants, and coffee shops across Vietnam.
17. Nước Chanh Dây – Passion Fruit Juice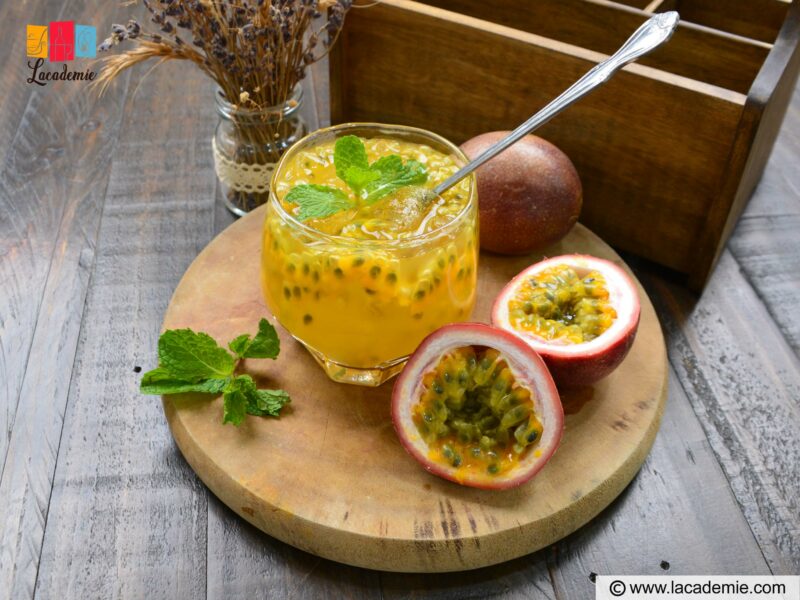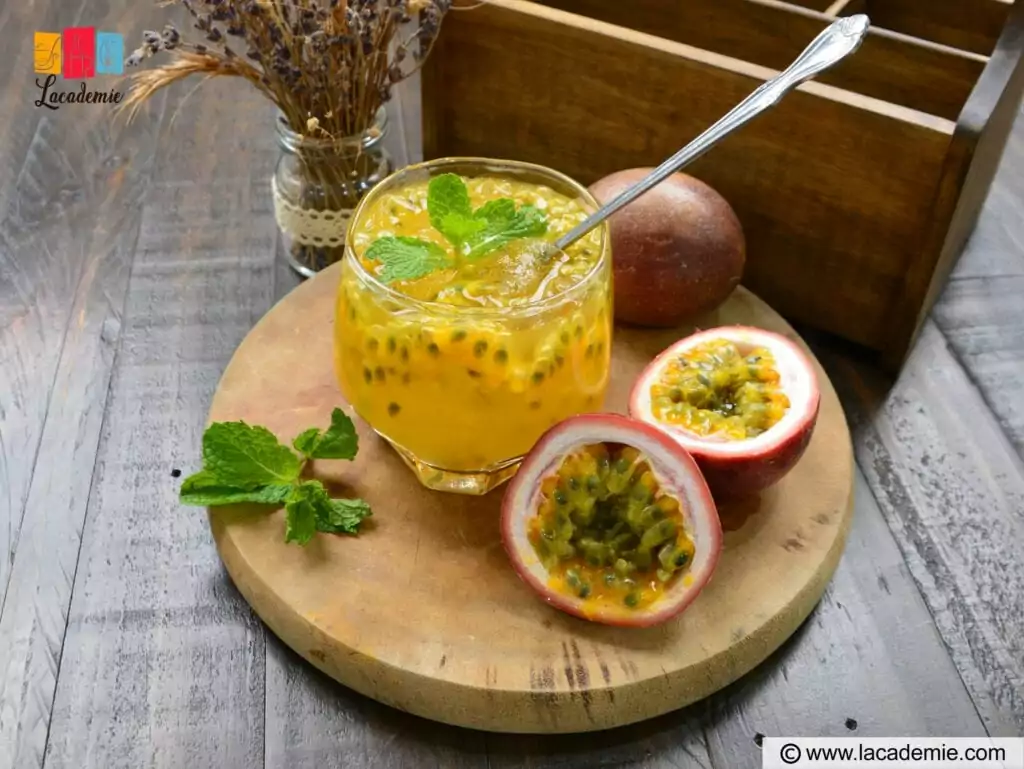 Passion fruit juice is less famous than other types of citrusy drinks in Vietnam. Therefore, you may have to look for it a little harder at coffee shops or restaurants. Like other Vietnamese drinks, it is usually served with ice and granulated sugar (or condensed milk).
This fruit is called chanh leo in the Northern region and chanh dây in the Southern region. It is rich in antioxidants, keeping your skin young and lowering inflammation. Plus, it provides a good source of fiber, much-needed vitamins, and essential minerals.
Try this drink at: Street vendors, restaurants, and coffee shops across Vietnam.
18. Soda Chanh – Lime Soda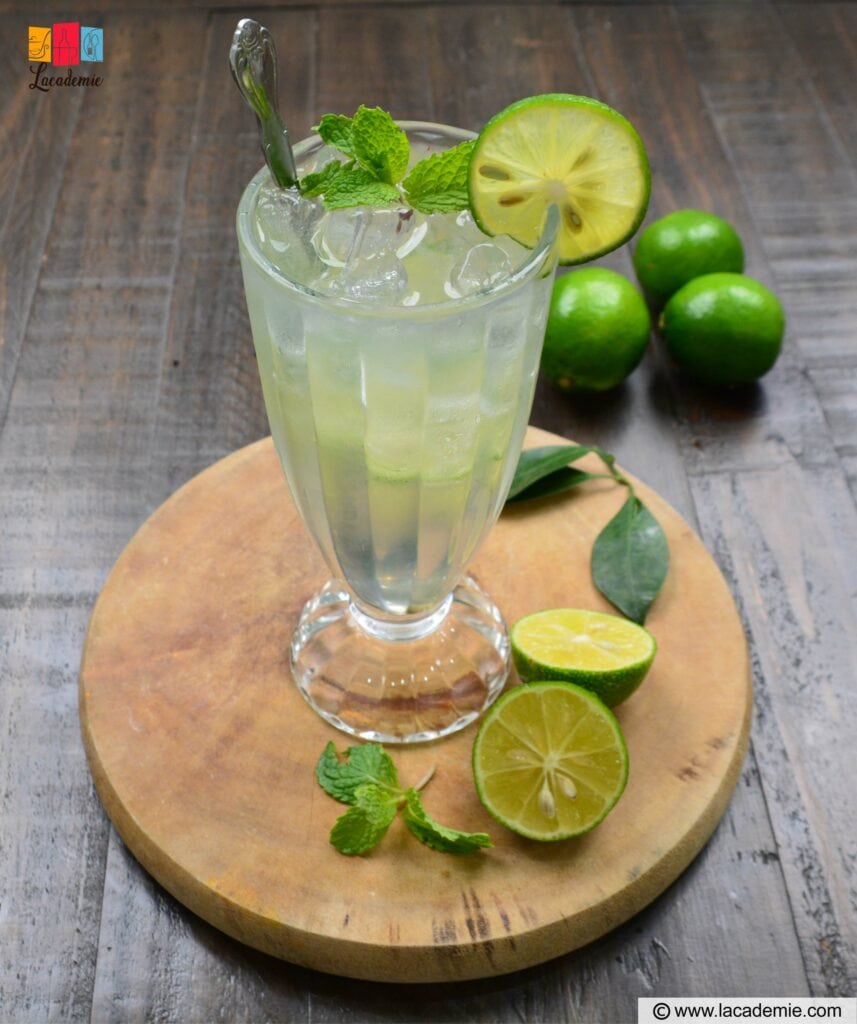 By combining fresh lime, soda, and sugar together, you will have yourself a sweet, tangy, and refreshing summer beverage.
Soda chanh can be served in many different ways. Some places give you a can of club soda with ice on top and sugar and lime juice at the bottom. Other shops can serve this drink with sugar syrup on the side.
Some people like to rim the glass in salt like a cocktail to make it fancier. However, this method is not very common at Vietnamese street stalls.
Try this drink at: Street vendors, coffee shops, and restaurants in many Vietnamese provinces.
19. Nước Chanh Muối – Vietnamese Salty Lime Drink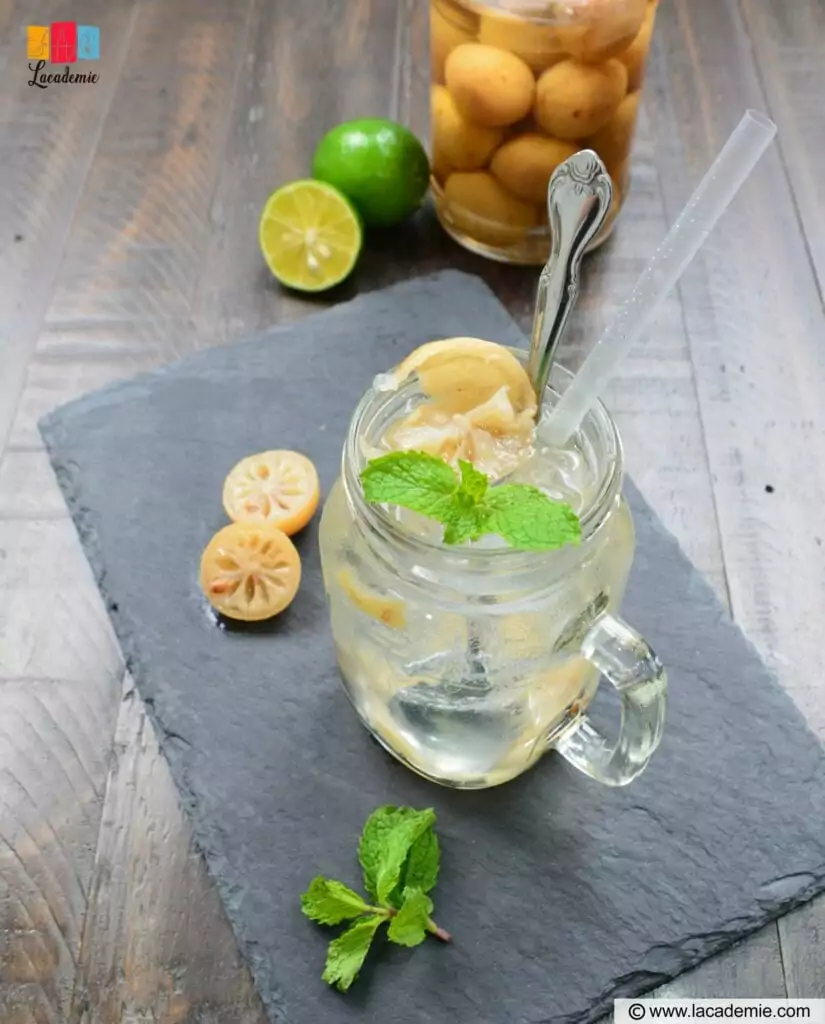 Nước chanh muối is a more savory version of lemonade. Rather than simply adding salt to lemonade, Vietnamese people step their game by pickling limes in brine for at least a month before using them for beverages.
The pickled limes can be sliced and eaten directly to improve your oral condition. However, the right way to serve them is to muddle a salted lime thoroughly before mixing it with water. For more flavors, you can add soda water instead.
This lime-based drink is a wonderful homemade remedy for common colds, sore throats, and digestion conditions. However, you should limit the consumption of this sodium-rich drink if you're suffering from high blood pressure or stomach ulcers.
How to find this drink: Many supermarkets and convenience stores in Vietnam sell bottled products. But the most reliable way to get this drink is to make it at home.
Vietnamese Alcoholic Drinks
It's time to get tipsy! This section includes both light beer and strong local liquors. If you are looking for the perfect drink for a weekend night out, here are your options.
20. Rượu Đế – Distilled Rice Liquor
Alcoholic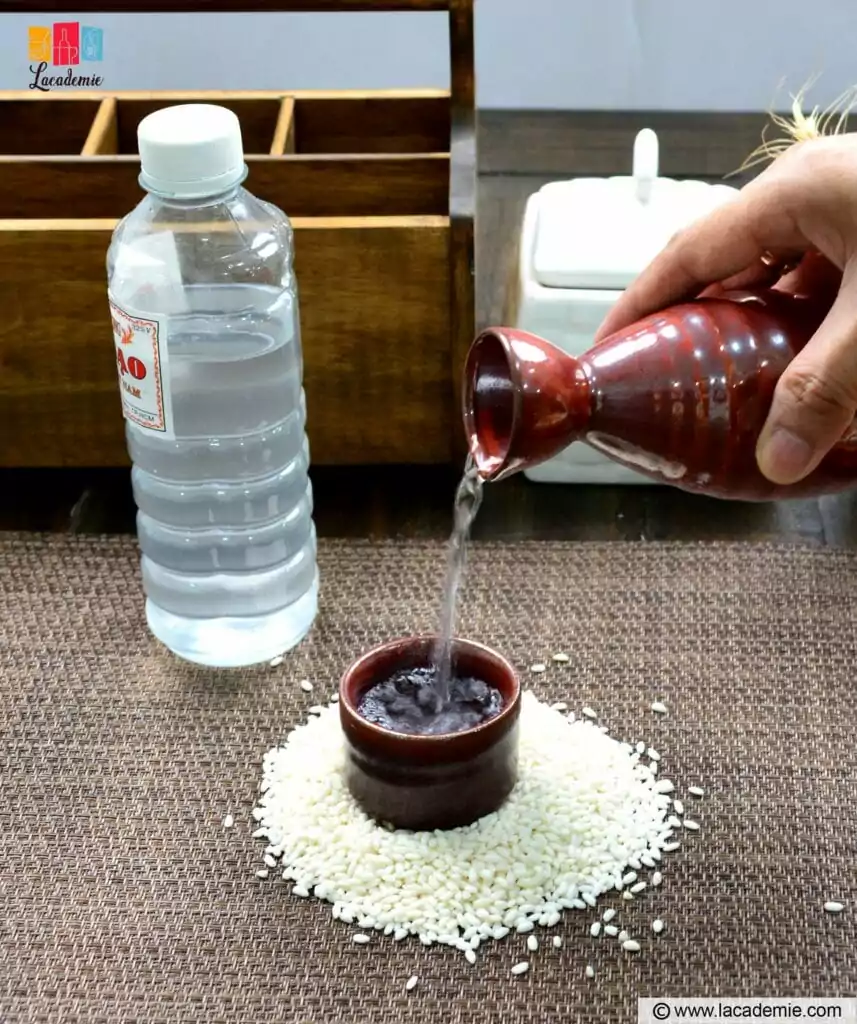 Rượu đế bears a striking resemblance to American moonshine. It's a fairly strong liquor associated with secrecy and contraband. Its name came about during the French rule of Vietnam. At that time, the authorities couldn't tax Rượu đế, so they banned its production.
In response, people brewed it in secret and hid their products carefully, usually in paddy fields full of đế grass (Kans grass), giving it the name. Other common names are Rượu trắng (pure liquor) or Rượu cuốc lủi (mainly in Northern Vietnam).
This liquor is very clear, and its strength is rarely below 40% alcohol by volume. Therefore, overdrinking can give you a splitting headache. Locals often produce it from rice (usually the non-sticky varieties) and yeast made of herbal ingredients.
The recipes for Rượu đế vary between different regions. To find the best Rượu đế in Vietnam, you can visit Kim Sơn (Ninh Bình Province), Bầu Đá (Bình Định Province), or Gò Đen (Long An Province).
Sometimes, locals soak traditional medicinal herbs or certain animals (usually snakes) in Rượu đế (or Rượu nếp – glutinous rice wine) to create medicinal liquor.
Try this drink at: Restaurants and liquor stores throughout Vietnam.
21. Bia – Beer
Alcoholic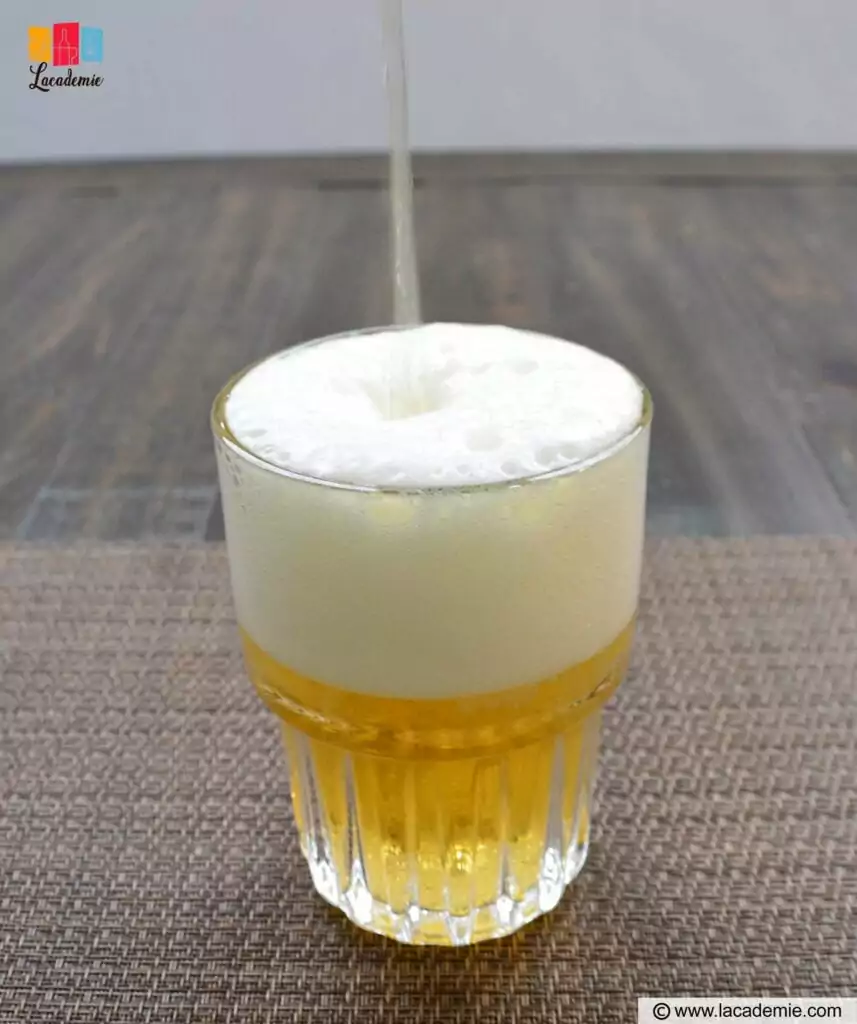 Since its introduction to Vietnamese cuisine in the late 19th century, beer has become one of the most popular summer drinks in the country. Locals often drink it during special occasions or social gatherings.
Among the many beer varieties in Vietnam, Bia hơi (draught beer) is a low-alcohol lager that you can easily enjoy without fear of becoming inebriated. This drink is often served with various savory Vietnamese side dishes at restaurants or roadside vendors.
Bottled and canned beer is also worth trying. Saigon Beer, Huda Beer, and Hanoi Beer are some of the most well-known Vietnamese beer brands to consider.
Try this drink at: Restaurants or liquor stores across Vietnam.
22. Rượu Nếp – Vietnamese Glutinous Rice Wine
Alcoholic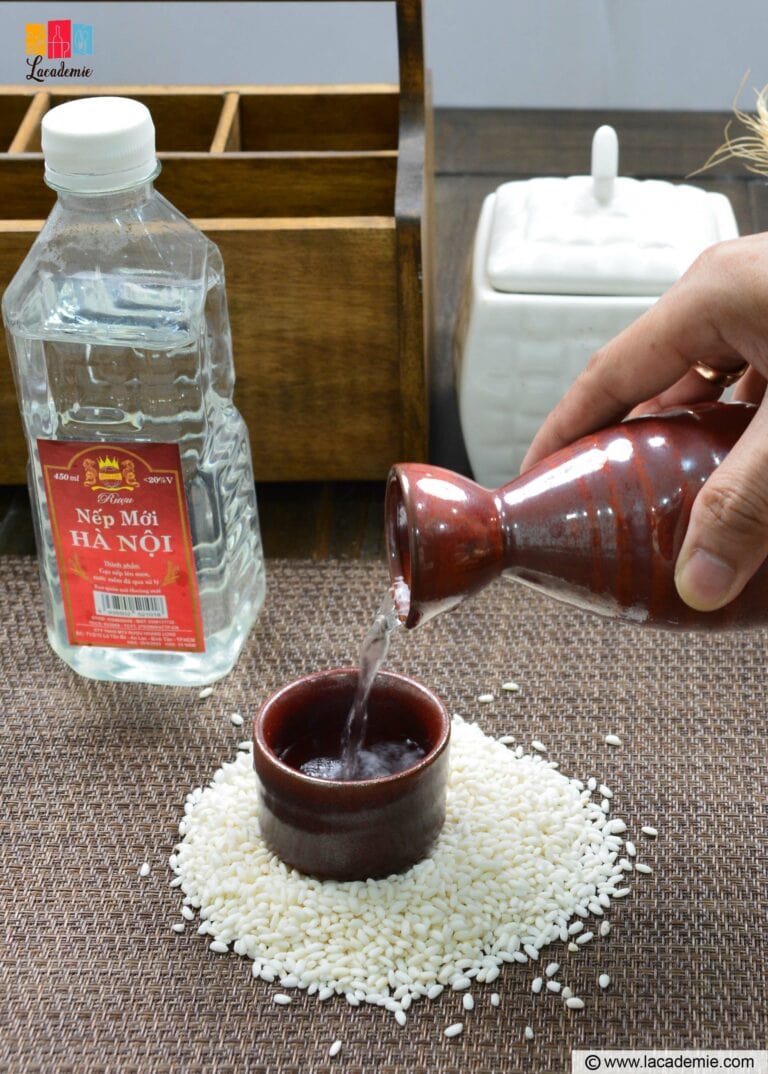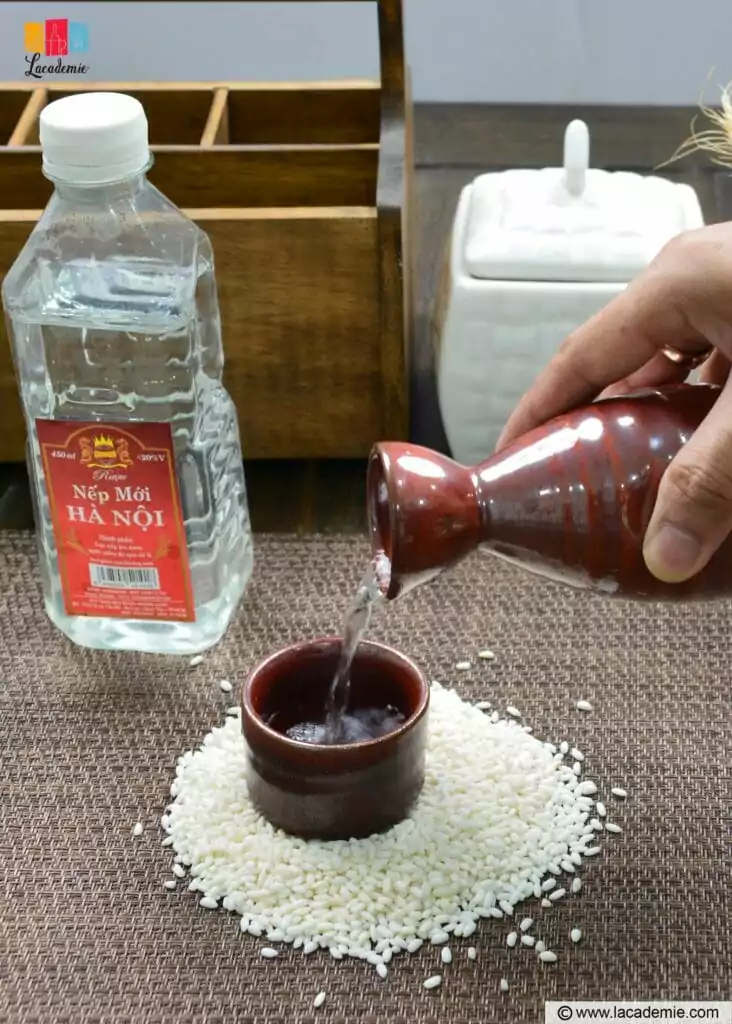 Rượu nếp is a traditional liquor made from glutinous rice with more strength than ordinary Rượu đế. It has a high alcohol content of 45%, a pleasant aroma, and a delicious aftertaste that many people adore. This Vietnamese liquor is served on many special occasions, especially in the North.
To make this drink, the locals mix well-cooked glutinous rice with yeast and keep it for a few days in a sealed jar. Then, they distill it after it has fully matured to make the wine. Sometimes, Rượu nếp can contain medicinal herbs and plants to make it more flavorful.
Try this drink at: Restaurants, liquor stores, or supermarkets in Northern Vietnam.
23. Rượu Cần – Tube Wine
Alcoholic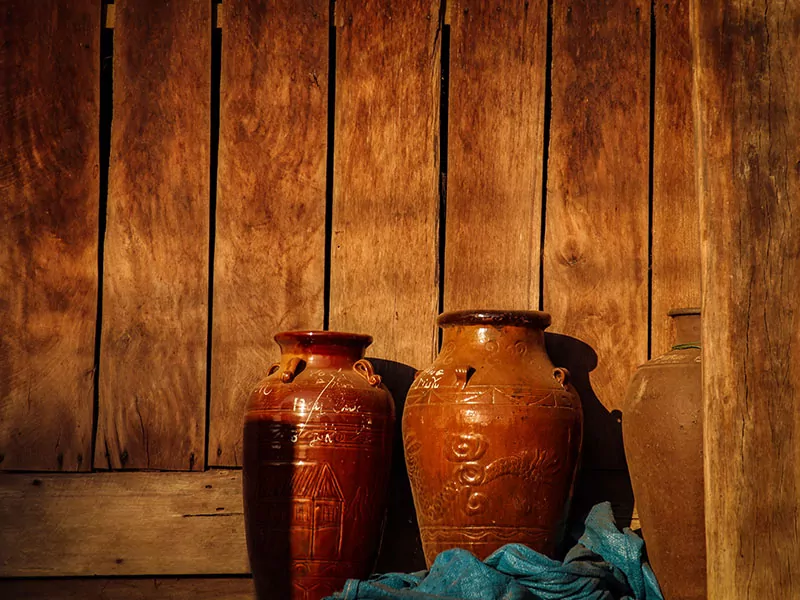 Rượu Cần is a specialty in the Central Highlands. Similar to Rượu nếp, it is made of thoroughly-cooked sticky rice mixed with a variety of herbs. What makes this liquor special is that those herbs are gathered from nearby jungles and have exotic flavors as well as health benefits.
Back in the day, local tribes trekked into the woods to obtain roughly 20 different sorts of plants to create yeast. Besides, the wine is fermented for a long time in a huge clay jar; the longer it stays in the jar, the better it tastes.
Another unique thing about Rượu Cần is the way people drink it. People put slender, straw-like cane tubes into each jar and sip the wine through them. Each wine jar can be enjoyed by multiple drinkers at the same time.
Rượu cần is usually drunk in nhà rông (an important community house) and followed by local music and dance. This amazing wine isn't just a drink: it is part of the culture as well.
Try this drink at: Liquor stores and tourist attractions in the Central Highlands.
Other Vietnamese Drinks
Here are some other delicious Vietnamese drinks to help you cool off during the hot summer days in Vietnam. I can't say no to any of them; how about you?
24. Sữa Đậu Nành – Soy Milk
Non-alcoholic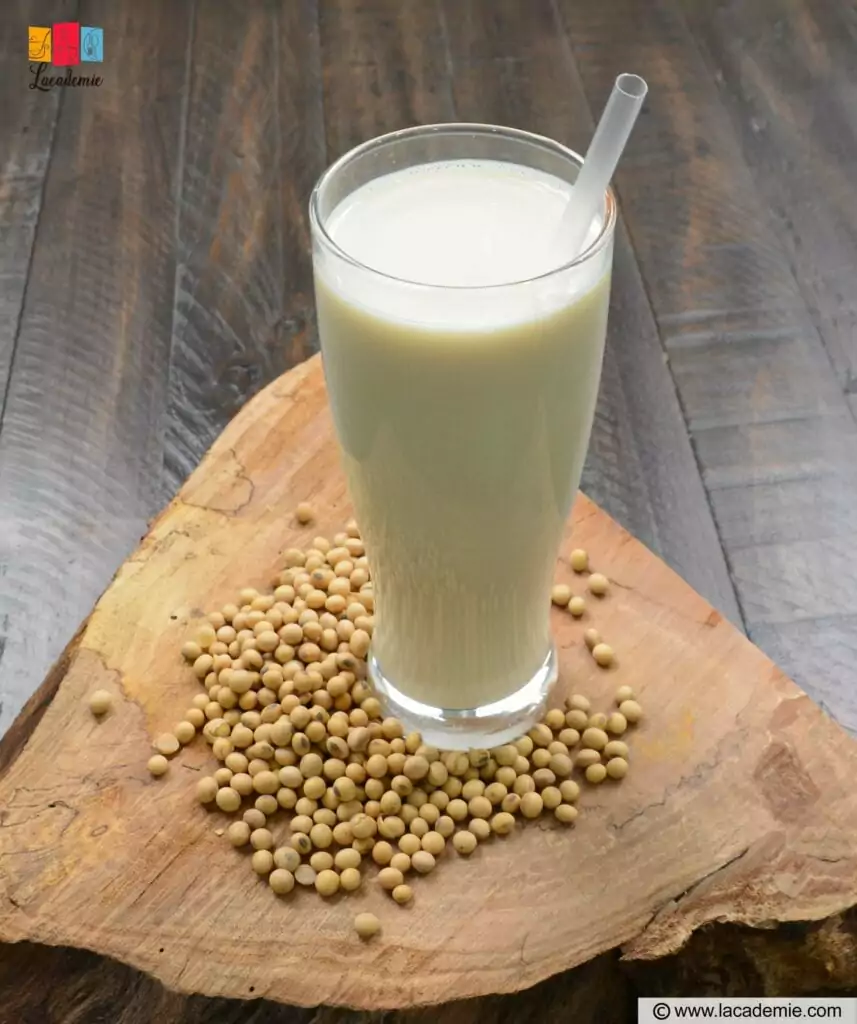 Vietnamese people enjoy soy milk as enthusiastically as the rest of the world. You will have no trouble ordering a glass of soy milk to enjoy alongside famous Vietnamese street foods, like Phở, Bánh xèo (savory Vietnamese crepes), or Bánh giò (Vietnamese rice and pork dumplings).
Sugar and pandan leaf extract are often added to soy milk to enrich its flavor, setting it apart from the Western version you know. If you want to use store-bought products for more convenience, turn to reliable brands like Vinasoy, Fami, and Vinamilk.
Try this drink at: Cafes, restaurants, and street vendors all over Vietnam. Also, you can easily find bottled or packaged soy milk products in any supermarket or grocery store.
25. Nước Mía – Sugarcane Juice
Non-alcoholic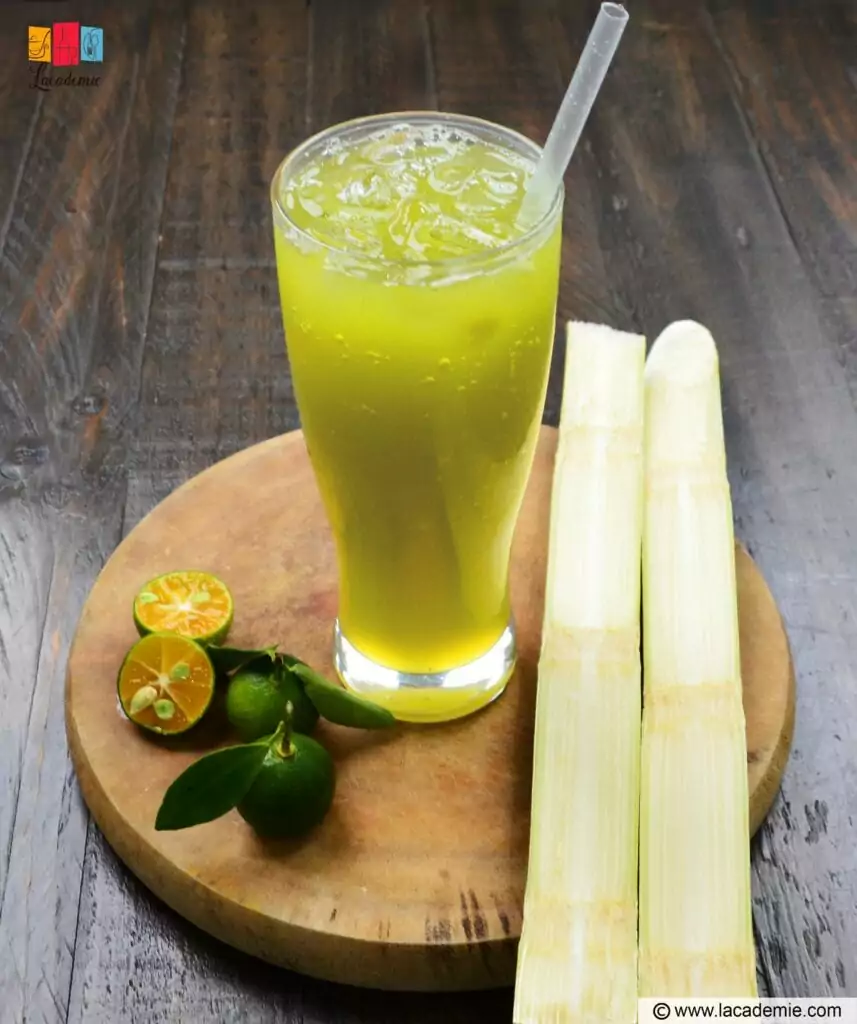 Strolling along Vietnamese markets or streets, you can easily see many street vendors using sugarcane juice machines to squeeze fresh juice from the sugarcane sticks. This light golden drink is sold in disposable plastic cups or plastic bags filled with ice.
Do you know the best thing about the flavor of sugarcane juice? The juice itself is already super sweet, so there is no need for additional sugar.
Some locals balance its sugary taste with kumquat juice or other ingredients, imparting even more flavors to the drink. However, you need to practice caution when enjoying sugarcane juice in Vietnam. Many local stalls have poor sanitation, so make sure to buy from reliable suppliers only.
Try this drink at: Street vendors and cafes across Vietnam.
26. Sương Sáo Sữa Tươi – Grass Jelly And Milk Dessert
Non-alcoholic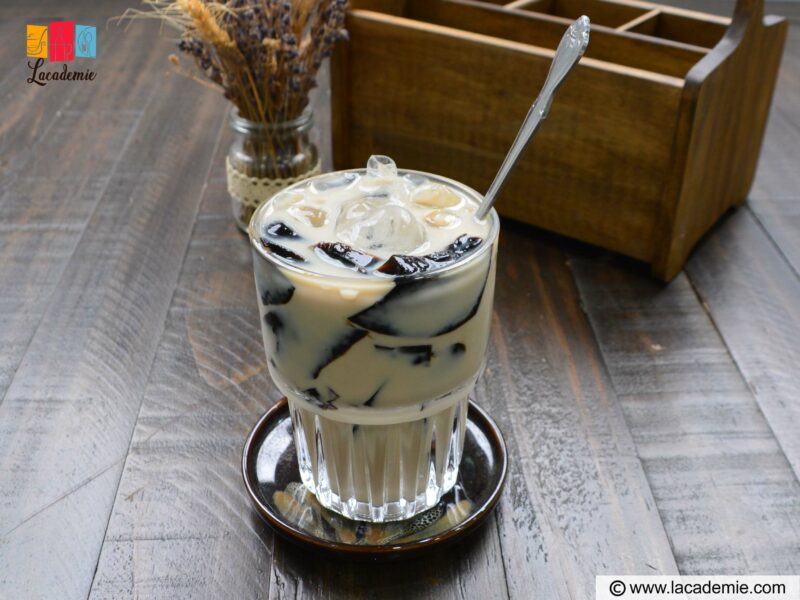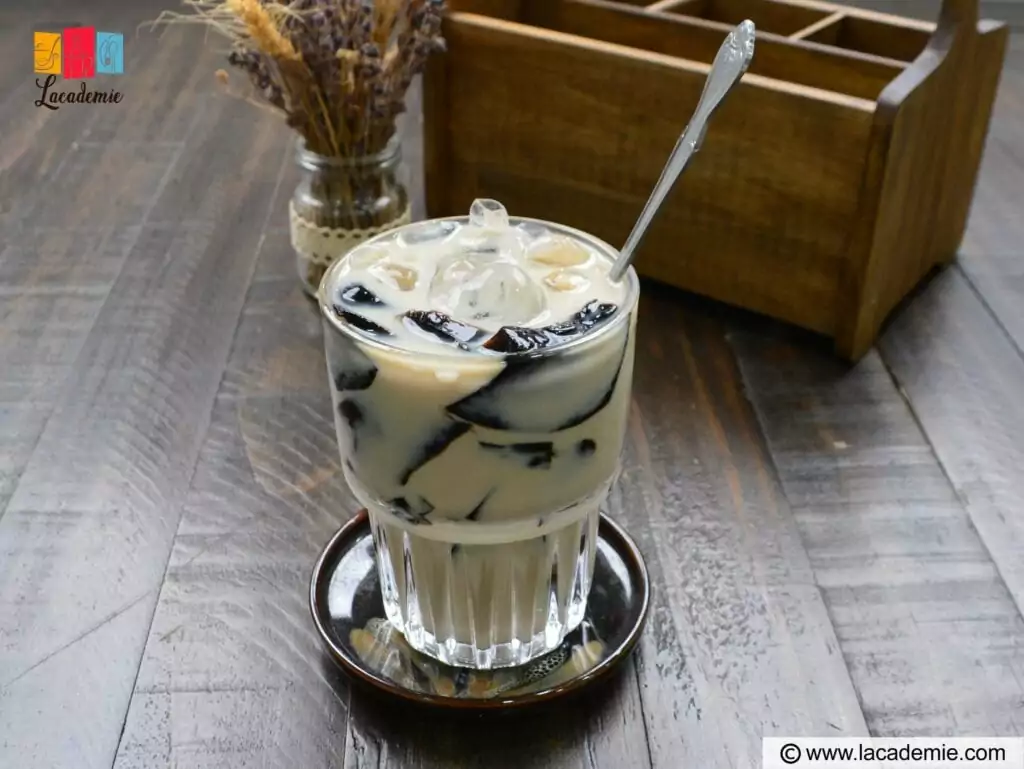 There are many ways to enjoy Sương sáo (grass jelly, also known as Sương sa) in Vietnam. For example, you can bathe these soft and silky jelly cubes in a sea of fresh milk or coconut milk. The last step is to add ice cubes or chill the drink (if you don't want to water down the milk).
This refreshing Asian recipe can be enriched with different combinations of exotic fruits, drinks, and toppings. Some fancy Vietnamese restaurants fancy it up with ice cream, tapioca pearls, or milk tea.
Try this drink at: Street vendors and restaurants in Vietnam. Note that they may sell grass jelly-based desserts with other ingredients, not necessarily fresh milk. You can also use store-bought grass jelly powder to make this treat at home.
27. Nước Hột É Đười Ươi – Vietnamese Basil Seed and Malva Nut Drink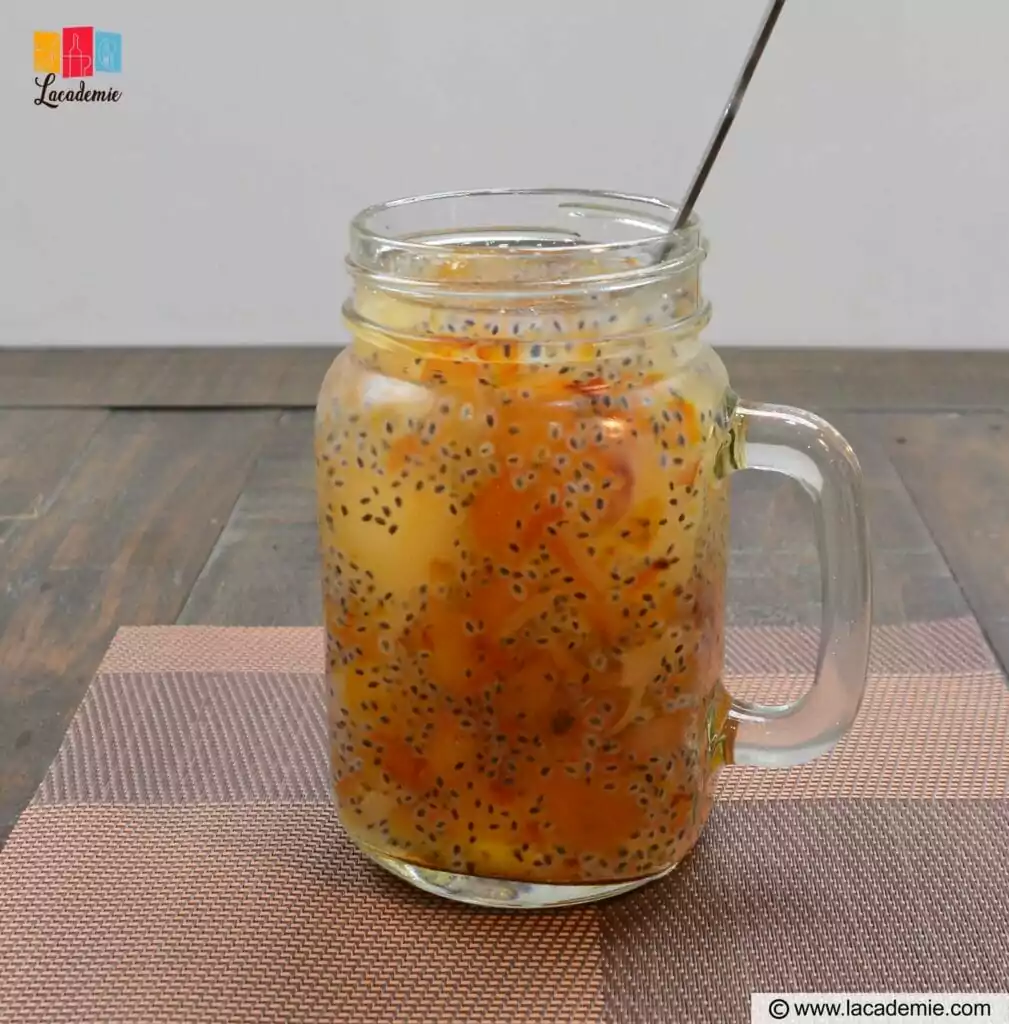 Have you ever heard of malva nuts? They can be found in Southeast Asia, Asia, and parts of China. The best way to use them is to soak the brownish, wrinkled dried fruits in water until they inflate to a big jelly-like mass so soft that it will melt in your mouth like ripe watermelons.
Malva nuts (known as đười ươi) are tasteless, but they have a refreshing feeling and wonderful body heat-reducing effects, not to mention the appealing texture. That's why Vietnamese people love to mix them with soaked lemon basil seeds (called hạt é), which boast the same properties.
You can add some sugar for a sweeter taste, though this drink is charming enough as it is. But don't forget to add ice for the ultimate summer drink!
Try this drink at: Cafes and restaurants in Vietnam.
28. Chè Ba Màu – Three Color Dessert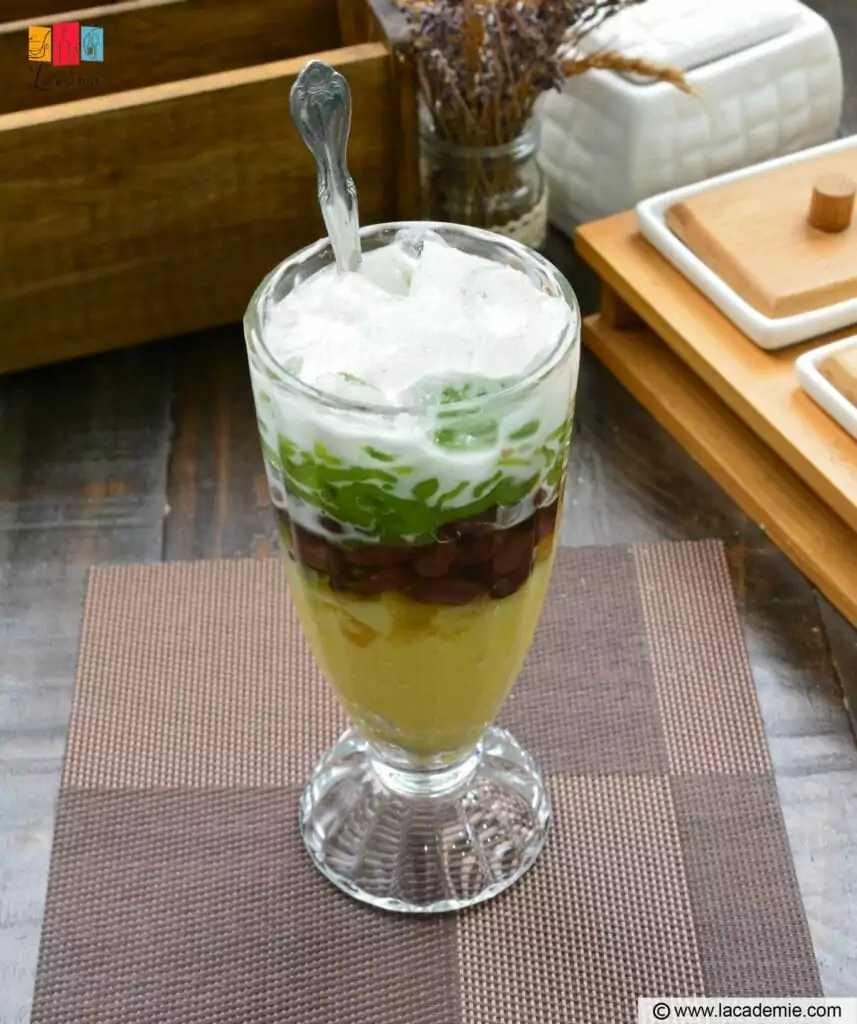 Its name says three, but you can actually find four different hues in this colorful Vietnamese dessert. It consists of soft golden mung beans, sweet red beans, bouncy green pandan jelly, and creamy white coconut milk, plus the final layer of crushed ice on top.
Many consider Chè Ba Màu their childhood dessert. It is more simple to make than the famous Filipino delight Halo-Halo, but the result is just as eye-catching and delicious. Chè ba màu has no need for toppings, but enjoying it with fresh fruits is a fantastic serving idea.
Try this drink at: Street vendors and restaurants across Vietnam.
29. Soda Sữa Hột Gà – Egg Soda
Non-alcoholic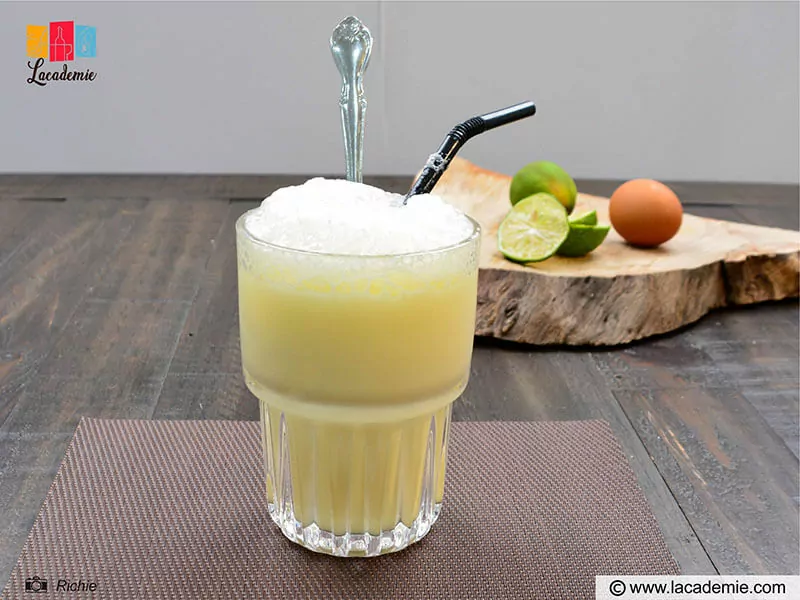 Soda sữa hột gà is a well-blended combination of fresh egg yolks, condensed milk, and soda water. You can find it mainly in Southern Vietnam. While the name of this nutritious Vietnamese drink means "soda with chicken eggs", locals occasionally prepare it with quail eggs.
While the raw factor can raise a few eyebrows, the marriage of eggy richness and acidic soda is quite a culinary revelation. This drink is just as delicious as eggnog, minus cream and brandy. But you can prepare the drink with pasteurized eggs to make it healthier.
Try this drink at: Select cafes and restaurants in Vietnam, especially in the Southern region. The number of dining establishments offering this treat is not large.
---
30. Sâm Bổ Lượng (Ching Bo Leung) – Iced Drink With Herbal Ingredients
Non-alcoholic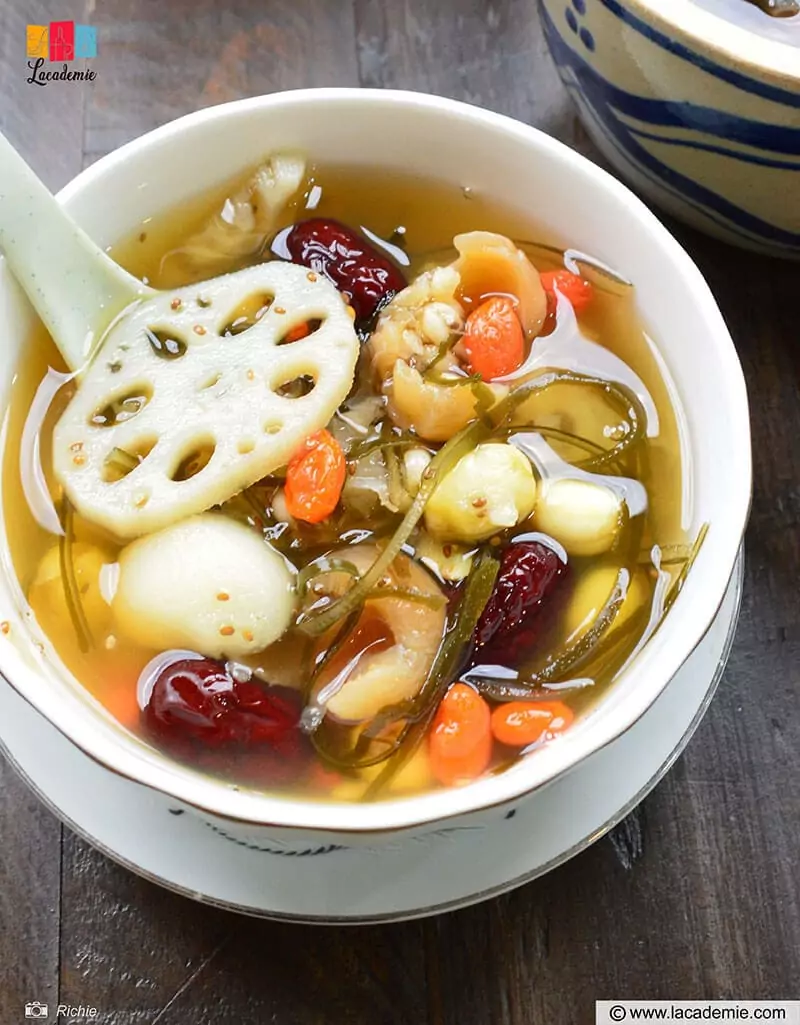 Sâm bổ lượng is a Chinese sweet soup that is extremely popular in Vietnamese cuisine. It is a wonderful combo of seaweed, dried fruits (like longan and red jujube), lotus seeds, and other ingredients with cooling properties.
Its Chinese origin may give you the impression that it is mostly available in regions with Hoa or Chinese people, but that's not true. You can find this wonderful dessert in many cafes and restaurants in Vietnam. Roadside stalls often offer it in summer.
Vietnamese people usually serve Sâm bổ lượng in a tall glass or plastic cup with ice and rock sugar (for extra sweetness). You should use a spoon to scoop out the chewy bits of fruits and herbs while enjoying the mellow liquid of the soup.
Try this drink at: Street vendors, cafes, and restaurants in Vietnam.
31. Nước Rau Má – Pennywort Juice
Non-alcoholic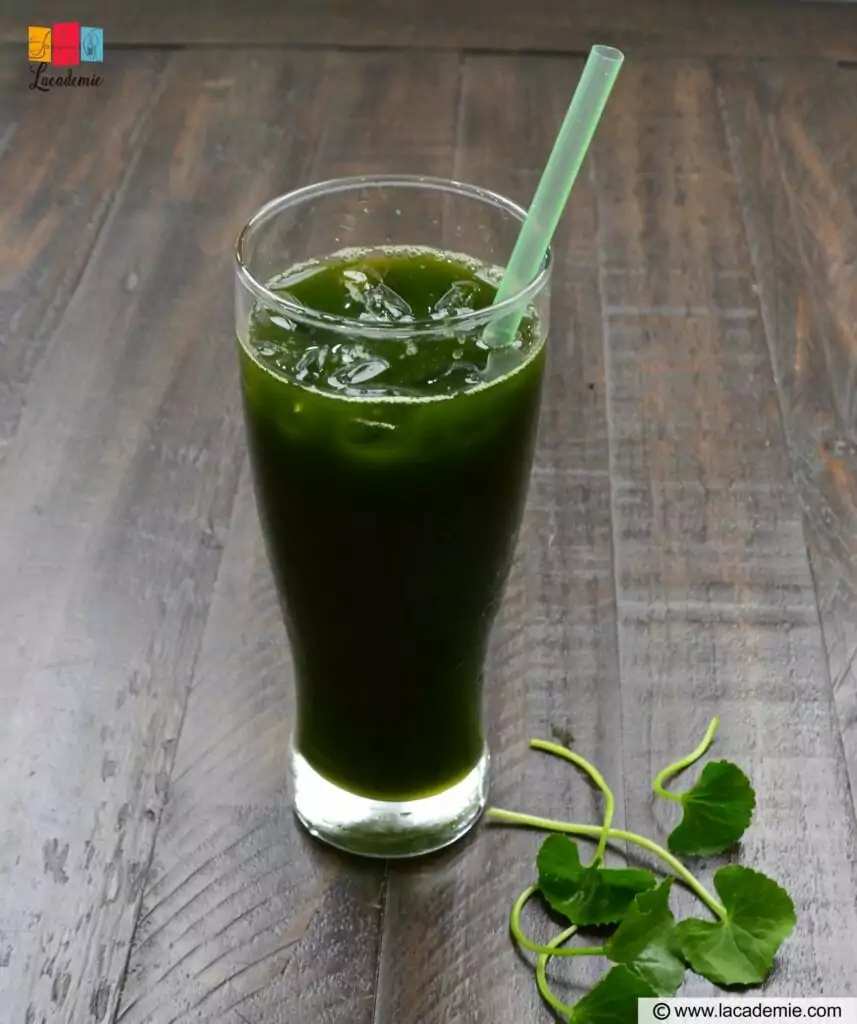 This delicious and healthy green juice contains pennywort leaves and a bit of sugar; that's all! Pennywort juice doesn't have an intense grassy taste like other green drinks. Instead, it has a mild flavor and scent similar to asparagus.
However, its bitterness may prove overwhelming to people who taste it for the first time. You should offset that flavor with sweeteners like honey or granulated sugar to enjoy the best experience.
Vietnamese people love this cooling drink because of all the health benefits it provides. Pennywort is high in vitamins, minerals, and antibacterial substances. When you need a healthy beverage for summer, this emerald green drink will fit the bill nicely.
Try this drink at: Street vendors across Vietnam.
32. Nước Sâm – Vietnamese Herbal Drink
Non-alcoholic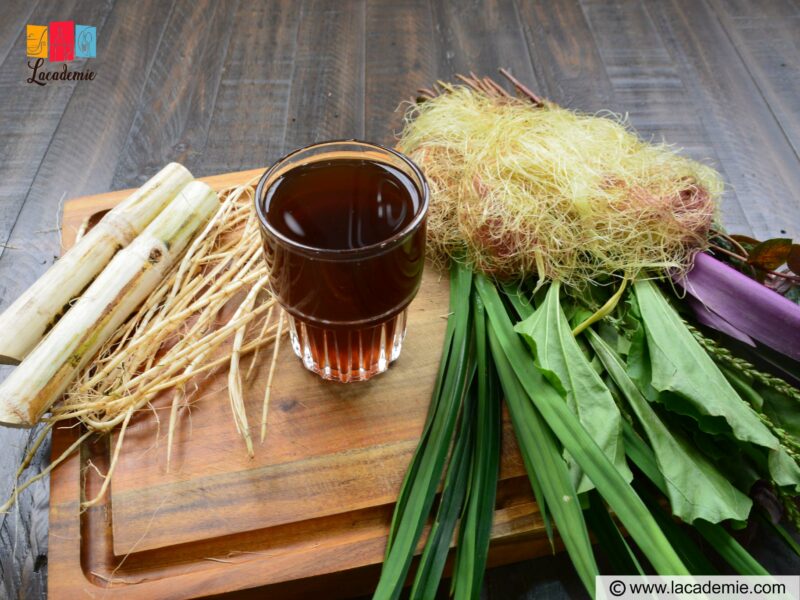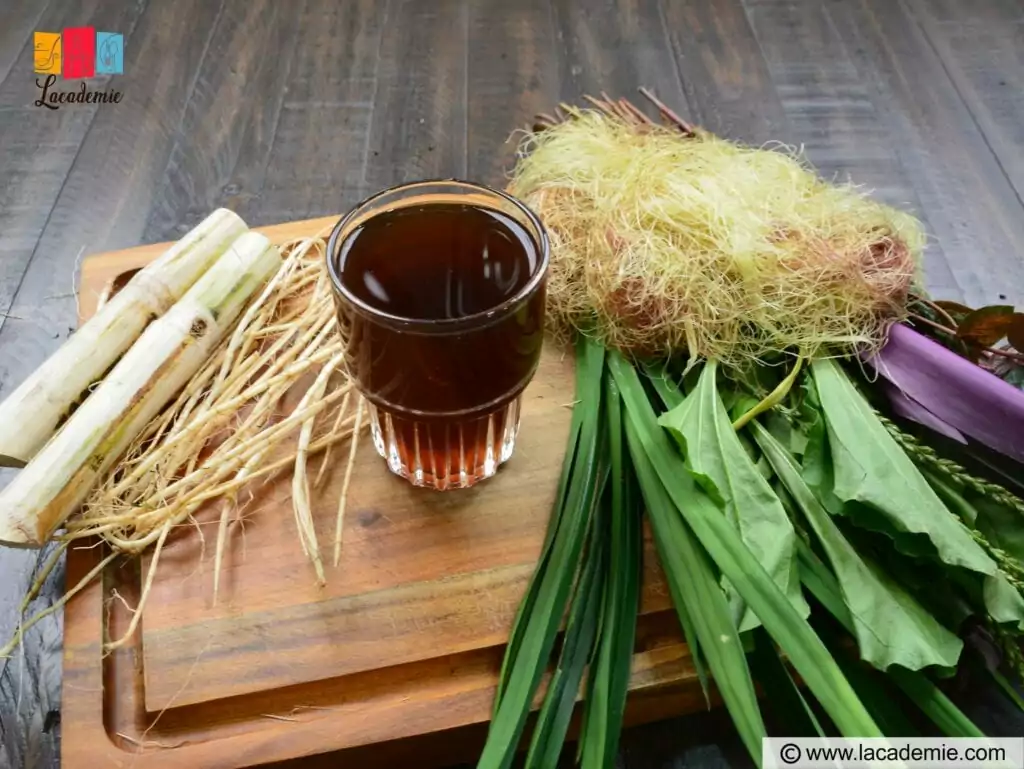 The Vietnamese name of this drink sounds like ginseng, but that precious herb isn't an ingredient for Nước sâm. Instead, this dark, amber-colored beverage consists of many body heat-reducing herbs and vegetables that are cooked together in water.
The list of ingredients is flexible and can change significantly from one vendor to another. However, the must-have things are usually dwarf sugarcane, cogongrass roots, and corn silk, plus rock sugar and pandan extract for flavoring.
Of course, feel free to omit sweeteners and indulge yourself with the gentle yet revitalizing sweetness given by the various herbs. You can safely enjoy this drink in large gulps, but make sure that the street vendor you buy it from has good sanitation.
Try this drink at: Cafes and street vendors all over Vietnam.
You can easily order Nước Sâm from a street vendor in Ho Chi Minh City, but remember to say the words right!
33. Nước Mót Hội An – Hội An Herbal Drink With Lemongrass And Lemon Juice
Non-alcoholic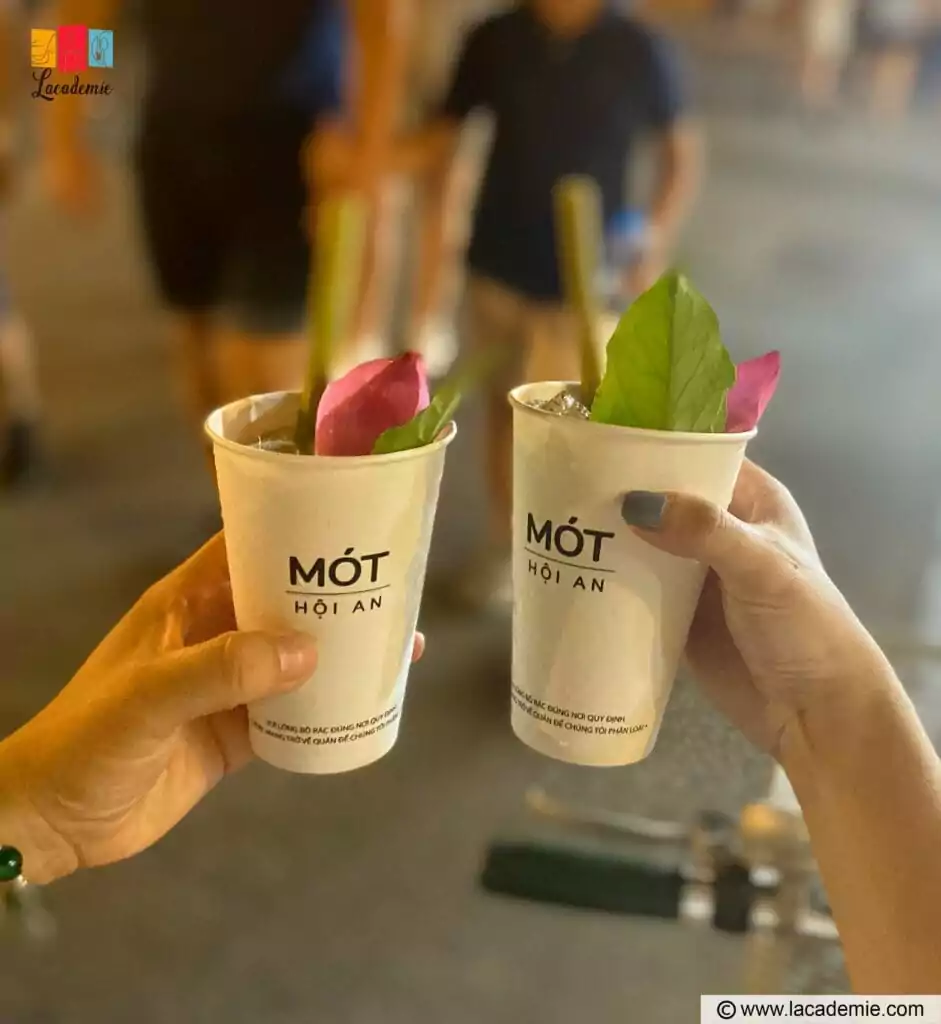 There is only one place in the entirety of Vietnam selling this drink: a small yet romantic shop in Hội An. This destination has become one of the must-visit attractions for tourists visiting the famous Vietnamese old town.
The shop is operated by a young man whose nickname is "Mót", hence the name of his signature drink. Nước mót is based on a century-old family recipe and is made with some changes to suit the modern taste.
In essence, the drink is a combo of numerous herbs, such as lemon juice, lemongrass, dried lotus leaves, green tea, etc. While the choices of ingredients seem random, the resulting taste is extremely diverse and flavorful, unlike anything you have ever experienced.
Try this drink at: Mót Hội An is the only place to offer Nước mót. This shop is open from 4:30 PM to 10:00 PM every day. You can also order various smoothies, snacks, and main dishes from its menu.
34. Chè Thái (Vietnamese Fruit Cocktail With Coconut Milk)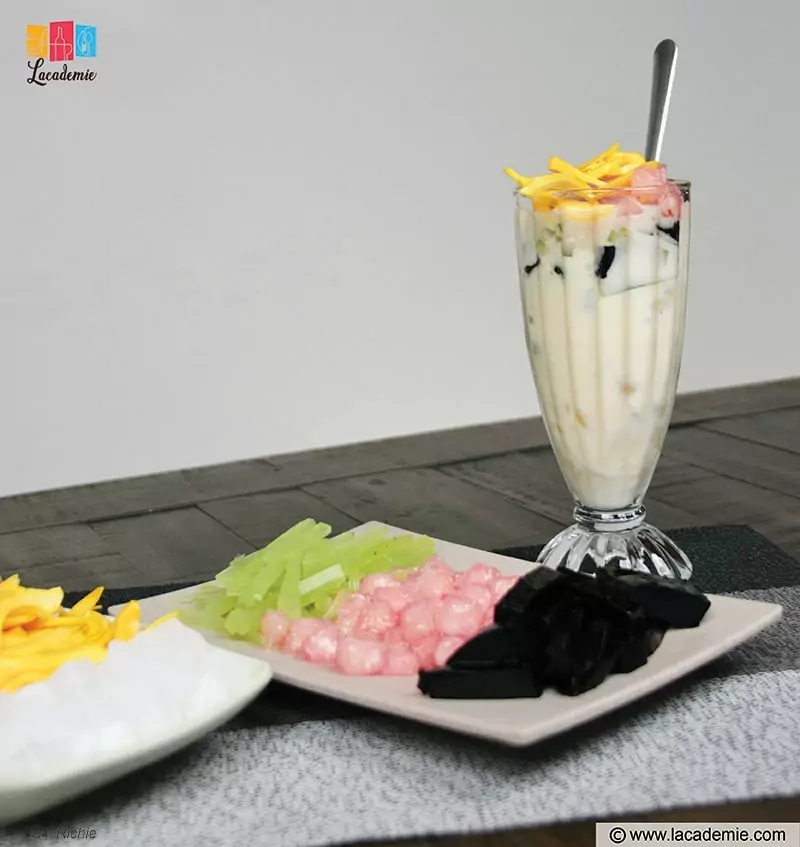 Literally "Thai sweet soup", Chè Thái is a fine example of culinary exchanges between the two Southeast Asian countries. No one knows for sure when it first came to Vietnam, but everybody agrees it's one of the most refreshing desserts in the country.
This sweet soup is composed of numerous fresh fruits and jelly desserts sliced and served in a rich coconut milk mixture. You can use any tropical fruits of your choice; Vietnamese people often opt for jackfruits, longans, lychees, durians, and shredded coconut.
At least, that's what Chè Thái should be in Southern Vietnam. People in the Northern region often play down the number of fruits and, instead, add Bánh lọt (rice flour jelly) to their servings. They are also less likely to serve Chè Thái with ice than Southerners.
Try this drink at: Street vendors, cafes, and restaurants in every region of Vietnam.
---
---
Drink To Your Heart's Content In Vietnam!
Vietnam is known to be a mecca for foodies. Its famous delicacies like Phở, Bánh mì or Bún Chả have gained celebrity status all over the world. However, not many people know that the beverages in this country deserve a lot of attention, too.
But now you do! Please tell your friends about these amazing Vietnamese drinks or share this post with them. If you have any more questions about this topic, feel free to comment down below. Many thanks, and goodbye!