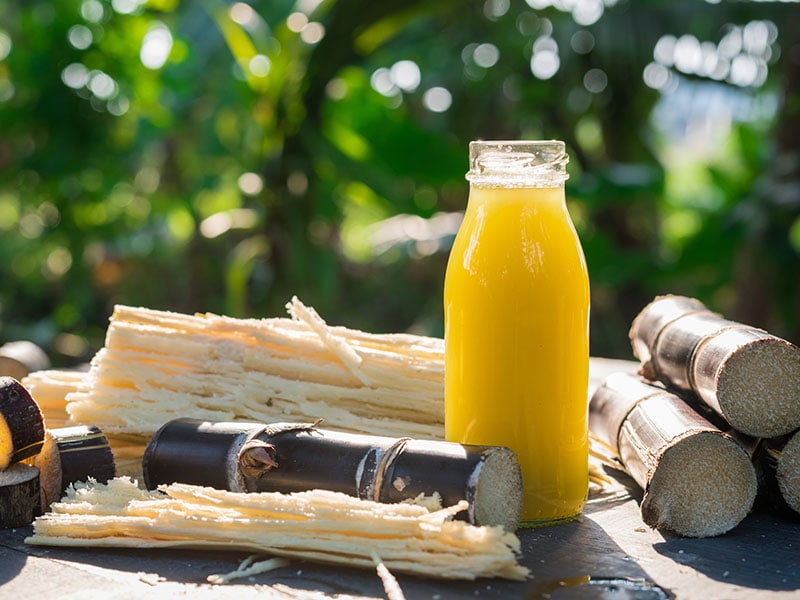 Vietnamese drinks are just as diverse and delicious as Vietnamese foods. From refreshing fruit juice, comforting hot tea, or flavor-packed alcoholic beverages, this country never runs out of options.
Blessed with the incredible bounty of a subtropical and tropical nation, some drinks in Vietnam contain tropical fruit, local rice, and fresh herbs. It will be a huge loss if you don't take advantage of this opportunity to try out all the delicious drinks and learn more about their cuisine culture.
So if you're ready to gain more knowledge about this topic, let's check out the most talked-about Vietnamese beverages in the sections below. Enjoy!
Quench Your Thirst With Vietnamese Coffee And Tea
Vietnamese people love to meet up with their pals every weekend for a nice cup of coffee or tea. Because of the high demand, there are thousands of cafe and street vendors across the country, so be sure to check out some of them during your trip.
Non-alcoholic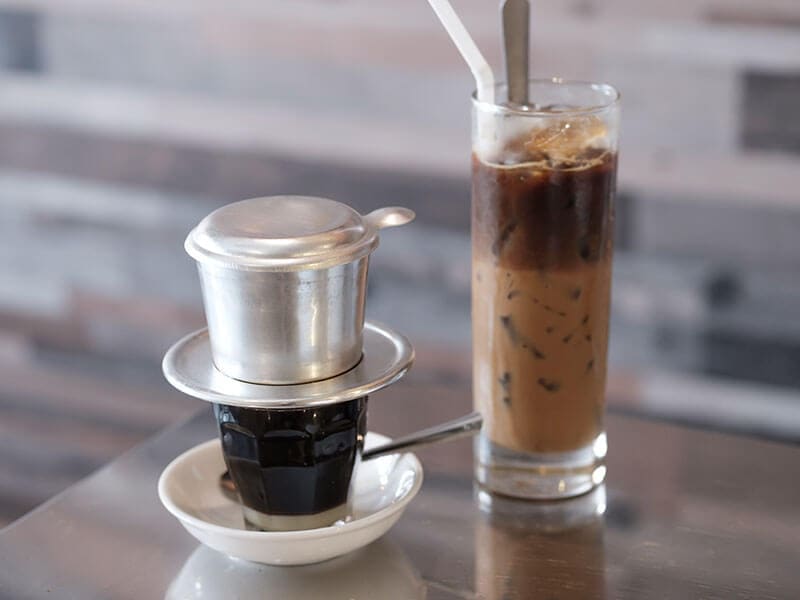 In the wonderful coffee world, including the Espresso from Italy and press cafe from France, there is another special coffee that you have to try once. This's an authentic Vietnamese coffee!
Made from coarse ground dark roast Robusta coffee beans, this local drink has a distinct robust flavor that can instantly boost your energy.
The way Vietnamese people prepare their coffee is quite different. They put ground coffee beans into a metal Vietnamese drip filter (called a phin) and add hot water. The drip filter will gently dispense hot coffee drips into a cup. Then they can add ice or drink it hot.
In 1857, a French Catholic priest brought coffee to Vietnam. Since fresh milk was rare, the French and Vietnamese began to utilize condensed milk to sweeten the bitter coffee. This combo has created an iconic coffee variation – Cà Phê Sữa (milk coffee).
Besides Cà Phê Sữa, Vietnamese people also developed other creative ways to spice up this drink. For example, there are Cà Phê Sữa Chua (yogurt coffee) or Cà Phê Trứng (egg coffee).
Coffee is more than a beverage in Vietnam; it's a way of life. If you go on a morning walk in Vietnam, you will often catch sight of Vietnamese folks sitting on tiny wooden stools in an open-air cafe sipping iced coffee. So be sure to join the fun and order one for yourself.
Try this drink at: Any coffee shop across Vietnam. You can also find it at local restaurants, street vendors, or convenience stores.
This tutorial will help you make Vietnamese Cà Phê like a pro!
Non-alcoholic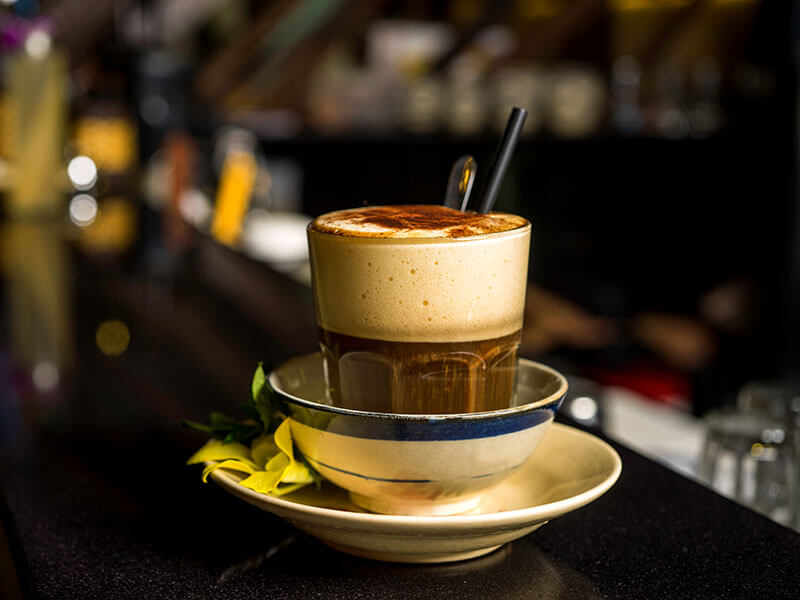 As I mentioned earlier, Cà Phê Trứng is a popular variation of the traditional Cà Phê. Mr. Giang, a bartender at the Sofitel Legend Metropole Hanoi Hotel, came up with this superb Vietnamese recipe in the 1940s. From that point, it quickly became a signature drink in the capital city of Vietnam.
Mr. Giang wanted to find a new coffee mix to lessen the harsh flavor of traditional Vietnamese black coffee. So he blended an egg yolk with condensed milk to make a thick, frothy mixture, added it on top of hot black coffee, and Cà Phê Trứng was born.
The rich, sweet and creamy yolk and milk mixture balance out the bitter coffee, creating a heavenly beverage that you can't resist. Many foreigners said it tastes and feels similar to tiramisu and eggnog.
Try this drink at: Coffee shops across Vietnam, mainly in Hanoi.
Non-alcoholic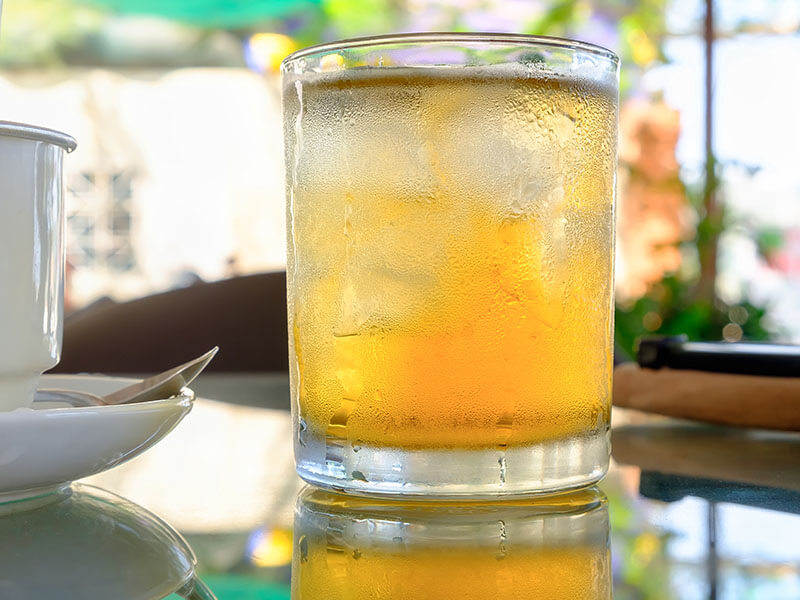 Trà Đá is, without a doubt, the most common drink in this entire nation. This simple iced green tea is a mainstay in every restaurant in Vietnam, either fancy fine dining establishments or street food stalls. This drink goes great with any simple Asian dish.
In the North of Vietnam, the locals drink Trà Đá on a daily basis. The street vendors set up their booth on the sidewalk, using plastic chairs as both tables and chairs. It only costs about 20 cents for a full cup of iced tea, some restaurants even give it to you for free.
Although iced tea is more common, people in the North can switch to hot green tea during the cold months of winter. Hot Vietnamese green tea is quite bitter compared to the iced version.
Try this drink at: Any coffee shop and restaurant across Vietnam. There are many street vendors in Hanoi that specialize in this drink.
Non-alcoholic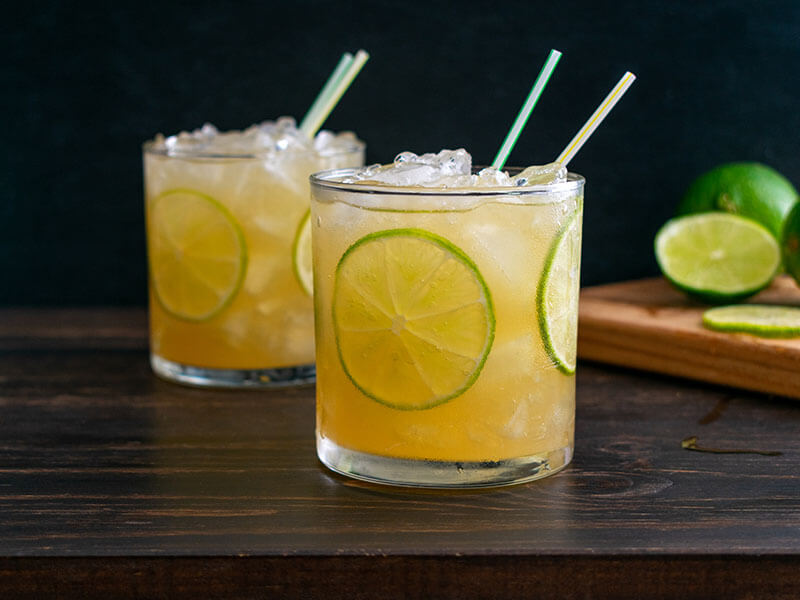 Served with lime, sugar, and ice, Trà Chanh is a modern Vietnamese twist on classic iced tea. This drink is more widespread in Hanoi, but you can also find it at almost any restaurant around the country.
In Hanoi, you can see many restaurants or street vendors specializing in this drink alone. The Hanoian love to spend their morning drinking a refreshing cup of iced Trà Chanh and eating roasted sunflower seeds.
No one knows when lime iced tea first became popular in Hanoi, but it has become one of the most iconic street foods in Vietnam. This sweet and tangy drink is the perfect pairing with any savory street snack.
Try this drink at: Coffee shops, street vendors, and restaurants across Vietnam. I highly recommend the Trà Chanh street vendors in Hanoi.
Non-alcoholic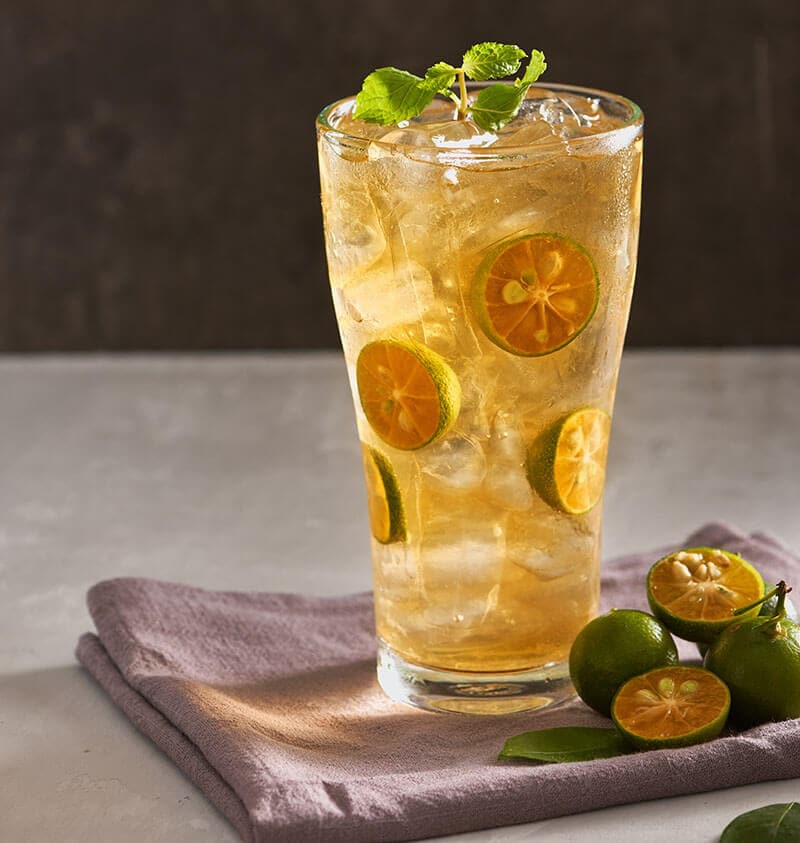 Kumquat tea has become one of the most famous Vietnamese drinks in recent years. The temperature in Vietnam in the summer might reach 40 degrees Celsius, so a tasty, tangy, and refreshing drink like kumquat tea is a life-saver during these days.
First debuted in Saigon under the name Trà Tắc, this drink contains tea, kumquat, and sugar or honey. Nowadays, people start selling huge 1-liter cups of iced kumquat tea on the streets for only half a dollar; what a steal!
This drink is more common in the South of Vietnam, but you can also find it at several street vendors in Hanoi. In Northern Vietnam, people often call this drink Trà Quất instead.
Try this drink at: Coffee shops, street vendors, and restaurants across Vietnam, mainly in Saigon.
Non-alcoholic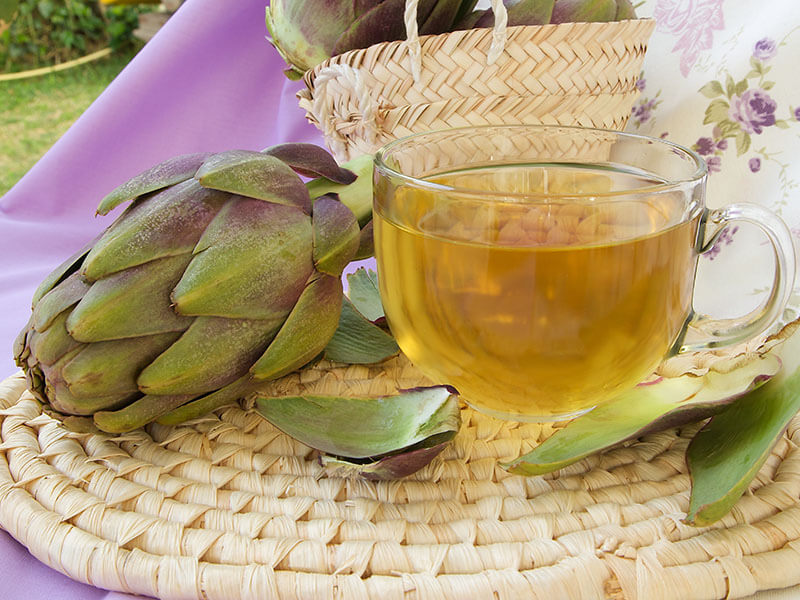 Although most people consider artichoke an ingredient for salads or dipping sauces, Vietnamese people prefer using it to make tea. Artichokes are typically grown in Dalat City, but you can buy packaged artichoke tea in almost every supermarket throughout Vietnam.
Artichoke tea comes in two flavors: a sweet yellowish tea derived from the petals and a bitter black tea created from the stems. The first is more popular while the latter is less desired, despite being healthier.
Because of the numerous health advantages that artichoke tea provides, people often drink it as a cleanse. Artichoke helps cleanse your liver and digestive system while improving blood sugar control. Plus, it is excellent for curing your hangover.
Try this drink at: Coffee shops, street vendors, and restaurants across Vietnam. You can also buy packaged artichoke tea in Vietnamese supermarkets and make it yourself at home.
7. Trà Sen – Lotus Tea
Non-alcoholic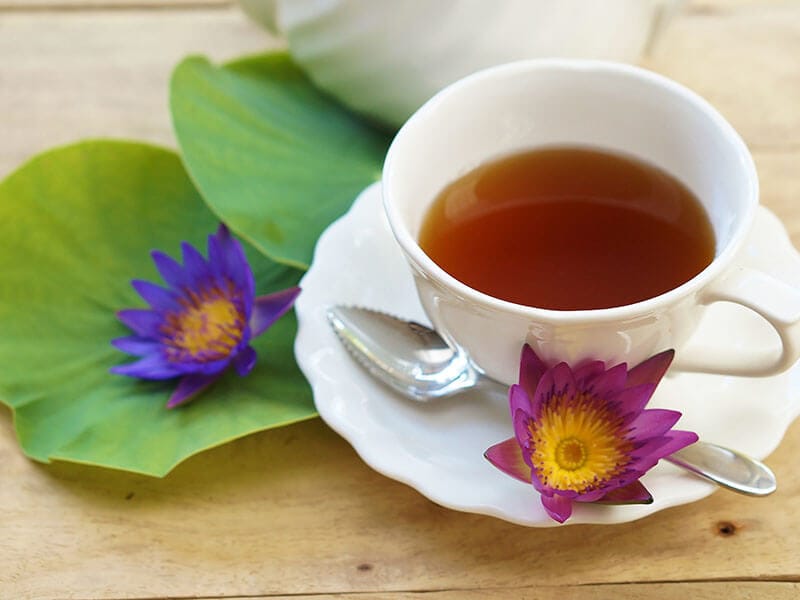 Everyone knows lotus is this country's national flower and symbolizes purity, commitment, and optimism for the future. So it should come as no surprise that lotus tea is one of the signature drinks here.
Trà Sen can be considered the most prestigious Vietnamese tea, and it is made on a small scale in a labor-intensive and time-consuming procedure.
People started making this drink during the reign of Emperor Từ Đức in the 19th century. Back in the day, they used to fill the lotus blossoms with green tea at night and collect it in the morning. By then, the tea would have a mild and calming lotus scent.
There are many other ways to let green tea absorb the flower's natural aroma. Some will use the stamens or anthers of lotus and bake the tea leaves with them or jar them with tea leaves overnight. They repeat these processes several times to intensify the flowery scent.
Nowadays, many contemporary manufacturers use flavorings or perfumes to scent the tea instead. This drink is typically served at special occasions or festivals.
Try this drink at: Packaged lotus tea can be found in supermarkets or souvenir shops in Vietnam.
This is how Vietnamese people enjoy their Trà Sen!
Non-alcoholic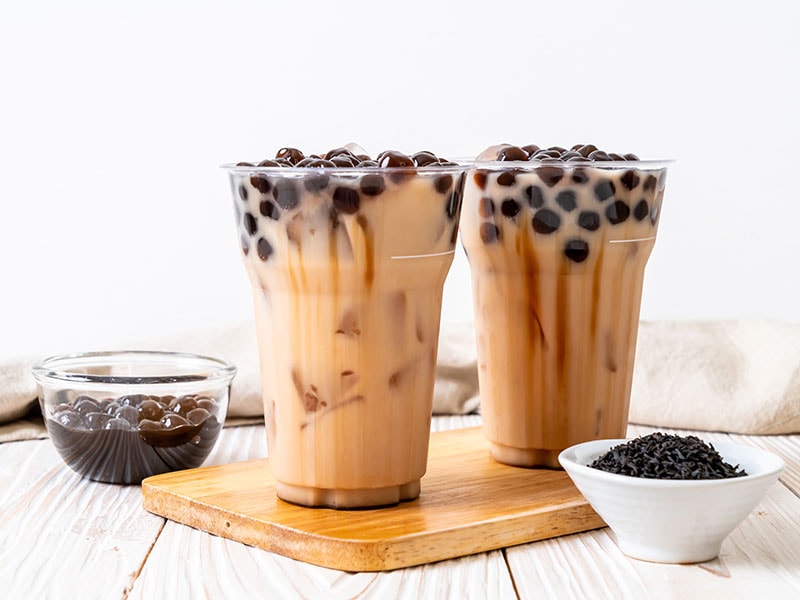 Although this is not a traditional Vietnamese drink, there are hundreds, if not thousands, of bubble tea shops and street stalls in this country. This tea-based beverage was first introduced in Taichung, Taiwan, in the 1980s, and it quickly took the world by storm.
This iconic Taiwanese drink is typically made of different kinds of tea, milk, tapioca balls (also known as bubbles). Various ingredients have been used to create bubble tea over the years, resulting in a vast diversity of flavors.
There are many famous Taiwanese bubble tea brands in Vietnam, but countless local street vendors have started selling this delicious milky tea in recent years.
Try this drink at: Bubble tea shops, street vendors, restaurants, and coffee shops across Vietnam.
Healthy Juice And Smoothie You Should Look For In Vietnam
If you're not a fan of caffeine, let's go for something fruity instead. Like I mentioned before, this country has endless varieties of tropical fruits. Besides eating them directly, Vietnamese people also use them in many local recipes, including juice and smoothie.
Non-alcoholic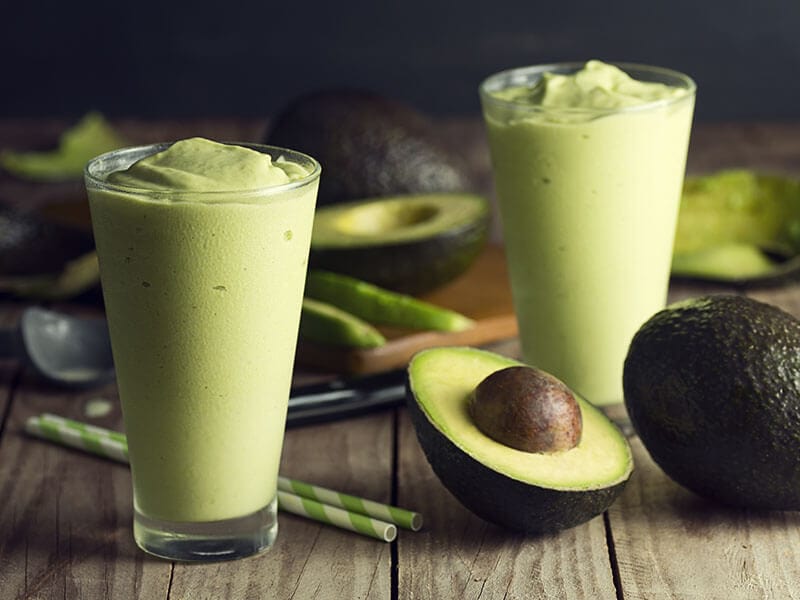 Vietnam is a paradise for fruits, thanks to its location in the tropical zone. The abundance of fresh fruits available at a meager price in every street and market throughout the year will astound anybody visiting the nation for the first time.
The locals know how to take advantage of this blessing and turn it into a refreshing drink that people can enjoy at any time of the day. Street vendors usually use condensed milk to sweeten this drink.
Smoothies made from exotic Vietnamese fruits like avocado, soursop, jackfruit, or custard apple might sound foreign to new visitors. Still, they are all delicious and refreshing in their own ways.
Try this drink at: Street vendors, restaurants, and coffee shops across Vietnam.
10. Nước Mía – Sugarcane Juice
Non-alcoholic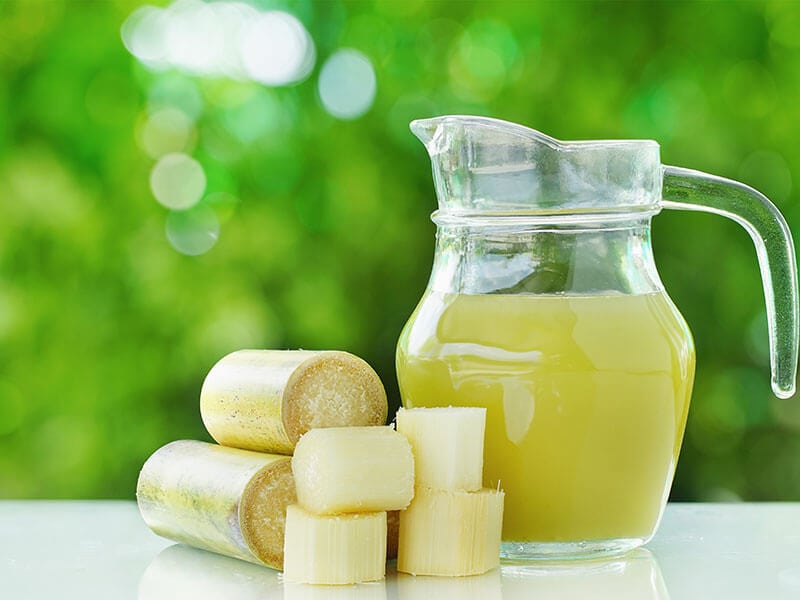 Sugarcane is not only a typical summer snack or an ingredient to make sugar, but it can also be made into a well-loved cold drink.
While strolling the Vietnamese markets or streets, you can easily see many sugarcane juice machines. The vendors use this device to squeeze fresh juice from the sugarcane sticks. This light green drink is sold in disposable plastic cups or plastic bags filled with ice.
Thanks to its refreshing nature, sugarcane juice is popular in many Southeast Asian countries. The drink is a beloved street treat in Lao (Laos people call it Nam Oi), especially in the summer.
The juice itself is already super sweet, so there is no need for additional sugar. However, some locals will use kumquat juice or chanh muối (salted lime) to balance the sweetness.
Try this drink at: Street vendors across Vietnam.
Let's see how a Vietnamese street vendor prepares Nước Mía for their guests!
Non-alcoholic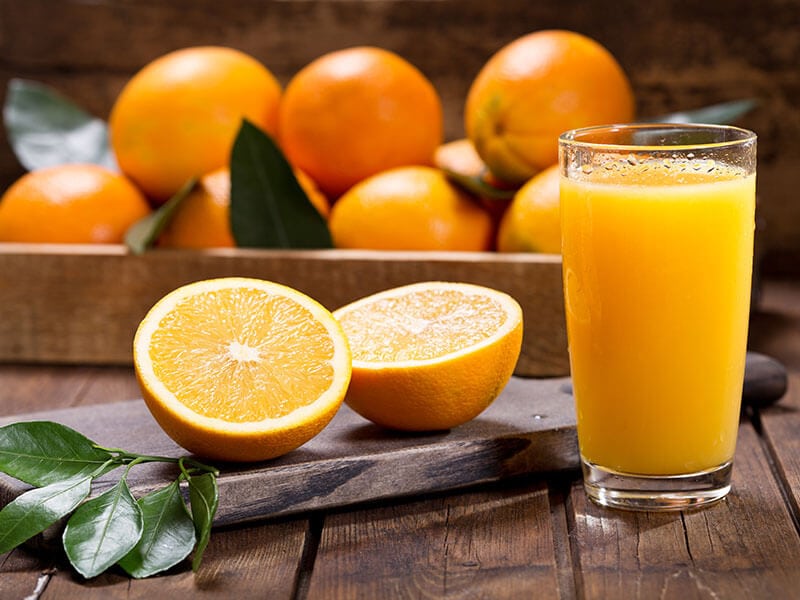 Cam Vắt, also known as Nước Cam, is the Vietnamese name for this vitamin C-packed cold drink. This refreshing beverage is often sold by the sweet, old ladies at the roadside fruit stands.
This drink doesn't require much effort, you just need to squeeze oranges, mix the juice with some water, sugar and you're good to go! If the hot weather in Vietnam is bothering you, this cold, tangy drink will instantly put you in a better mood.
The oranges for Cam Vắt are all fresh. However, the vendors can sometimes put too much sugar in it. So if you don't like sweet drinks, you should ask for less sugar or no sugar beforehand.
Try this drink at: Street vendors, restaurants, and coffee shops across Vietnam.
Non-alcoholic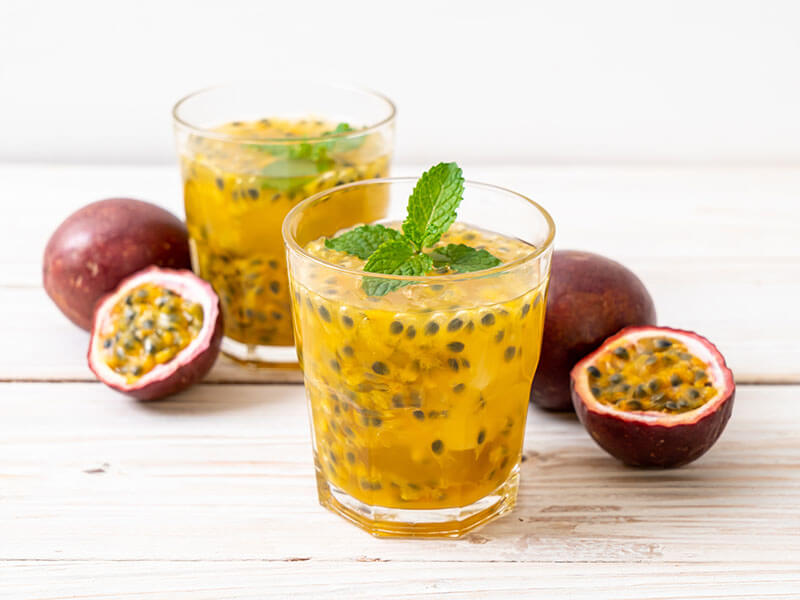 Here is another healthy juice option that you can't ignore, passion fruit juice. Similar to Cam Vắt, this drink is made of a simple combination of passion fruit juice, water, and sugar.
Compared to Vietnamese orange juice, there aren't as many roadside passionfruit juice stalls in Vietnam. However, you can easily order this drink at coffee shops or restaurants.
Passion fruit, also called chanh leo and chanh dây, is very common in this country. It is rich in antioxidants, so it can keep your skin young and lower inflammation. Plus, it provides a good source of fiber, boosts the immune system, and many more.
Try this drink at: Street vendors, restaurants, and coffee shops across Vietnam.
Non-alcoholic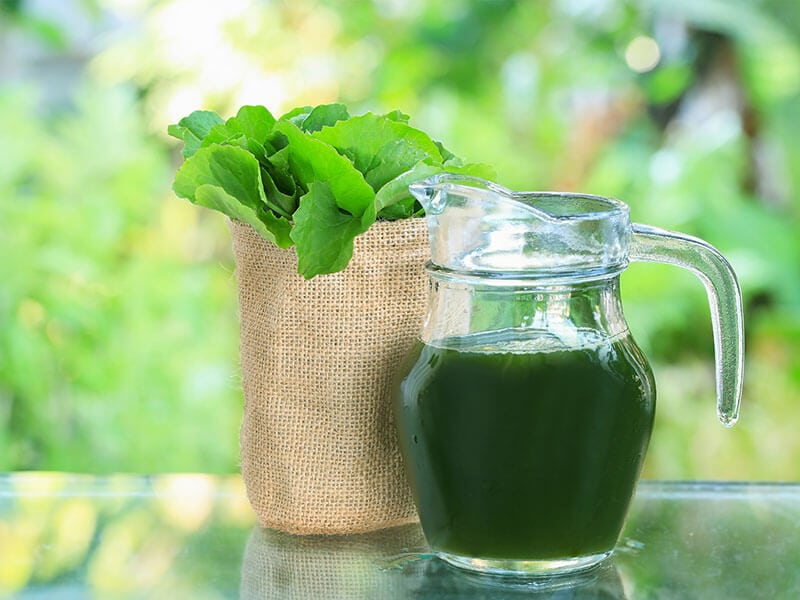 This delicious and healthy green juice contains pennywort leaves and a bit of sugar; that is it! Pennywort juice doesn't have an intense grassy taste like other green drinks; instead, it has a mild flavor and scent, similar to asparagus.
Vietnamese people often drink pennywort juice because of all the health benefits it provides. Pennywort is high in vitamin B, K, zinc, magnesium, and many other vitamins and minerals.
Pennywort also contains cooling effects that help the body balance heat, making it the perfect drink during the summer.
Try this drink at: Street vendors across Vietnam.
This Nước Rau Má tutorial can genuinely save your summer!
Famous Vietnamese Beer And Alcohol For The Liqueur Enthusiast
It's time to get tipsy! This section has it all, from light draught beer to strong local wine. So if you are looking for the perfect drink for a weekend night out, here are your options.
14. Bia Hơi – Draught Beer
Alcoholic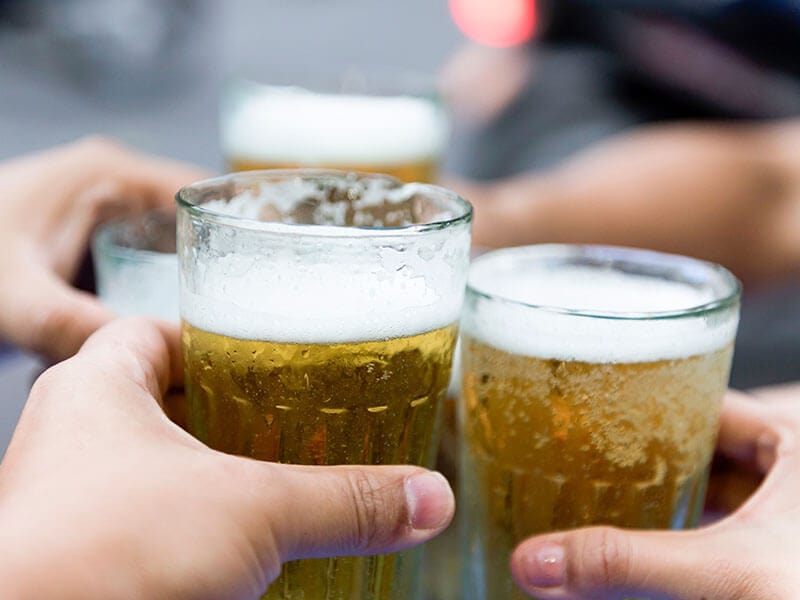 Bia Hơi is a low-alcohol lager that you can easily enjoy without fear of becoming inebriated. This drink is often served with various savory Vietnamese side dishes at restaurants or roadside vendors.
Since its introduction to Vietnamese cuisine in the late 1800s, beer has become one of the most popular summer drinks in the country. The locals often drink beer during special occasions. However, it is available year-round to help them cool off the heat on summer days.
Apart from draught beer, bottled beer from Vietnam is also worth trying. Saigon Beer, Huda Beer, and Hanoi Beer are some of the most well-known Vietnamese beer brands, all of which are tasty and refreshing.
Try this drink at: Restaurants or street vendors across Vietnam.
15. Rượu Nếp – Vietnamese Rice Wine
Alcoholic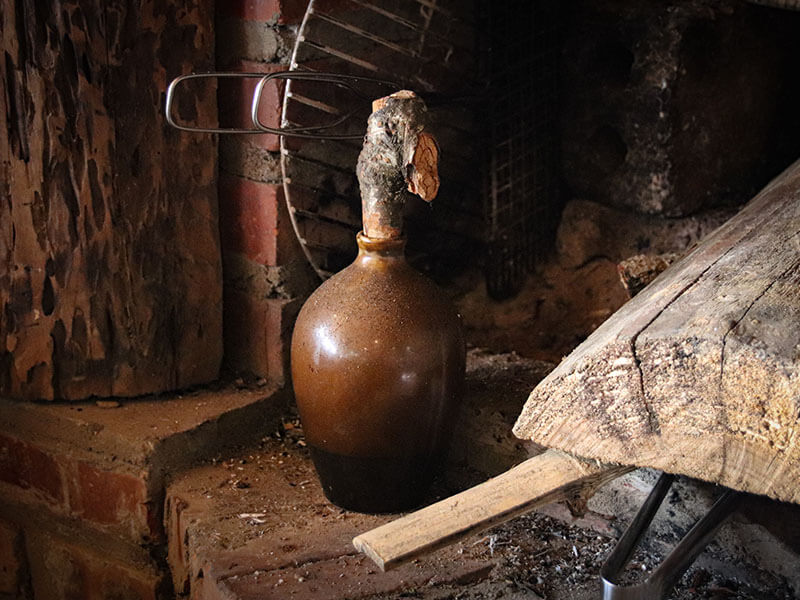 Forget about Vodka, Rum, or Champaign when you go to Vietnam. In this country, it's all about rice wine! Rượu Nếp is a traditional liquor made from glutinous rice. It has a high alcohol content of 45%, a pleasant aroma, and a delicious aftertaste that many people adore.
To make this drink, the locals mix well-cooked glutinous rice with yeast and keep it for a few days in a sealed jar. Then they will distill it after it has fully matured to make ready-to-drink wine. Sometimes, Rượu Nếp can contain medicinal herbs, plants, and animals to make it healthier.
This Vietnamese liquor is served at weddings, funerals, festivals, and other important occasions in this nation, but it is also available year-round in liquor stores or supermarkets in Vietnam. Overall, Rượu Nếp is a beverage that tourists should experience at least once in their lives.
Try this drink at: Restaurants, liquor stores, or supermarkets across Vietnam.
Want to know how Rượu Nếp is made? Let's learn it from a rice wine expert in Vietnam!
16. Rượu Cần – Tube Wine
Alcoholic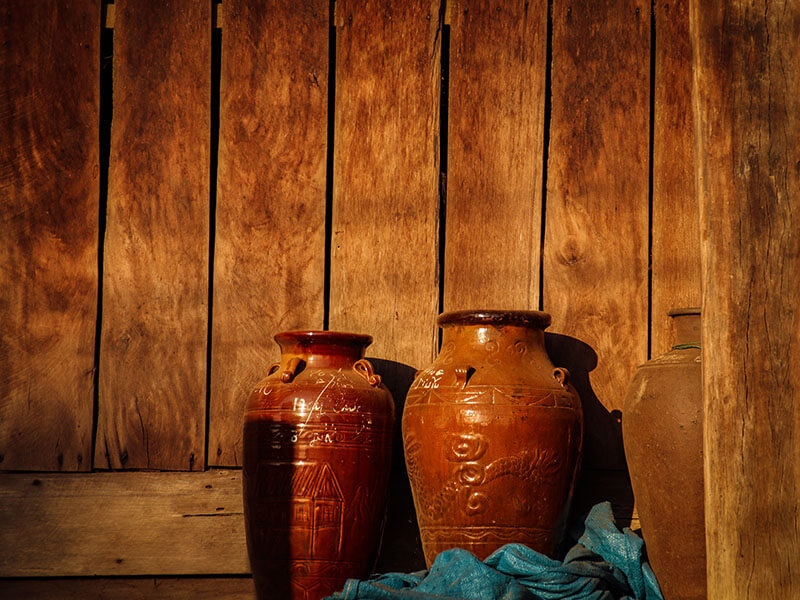 Rượu Cần is a specialty in the Central Highlands. It is not only a memorable name among Vietnamese beverages, but it is also a significant cultural icon for the country.
Similar to Rượu Nếp, Rượu Cần is made of thoroughly-cooked sticky rice mixed with a variety of herbs (leaves and roots from local woods). The wine is fermented for at least one month in a jar; the longer it stays in the jar, the better it will taste.
Back in the day, women used to trek into the woods to obtain roughly 20 different sorts of plants to create yeast. However, because it is becoming increasingly complex and time-consuming to get, people start to produce this wine with ready-to-use yeast.
The unique thing about Rượu Cần is the way people drink it. Locals will use slender cane tubes like a straw to sip the wine. Each wine jar can be drunk by 10 people at the same time.
Try this drink at: Liquor stores across Vietnam, especially in the Central Highlands.
Other Refreshing Vietnamese Beverages To Combat The Summer Heat
Wait, there's more! Here are some other delicious drinks to help you cool off during the hot summer days in Vietnam. Give this section a read and try them all out if you have the chance too.
Non-alcoholic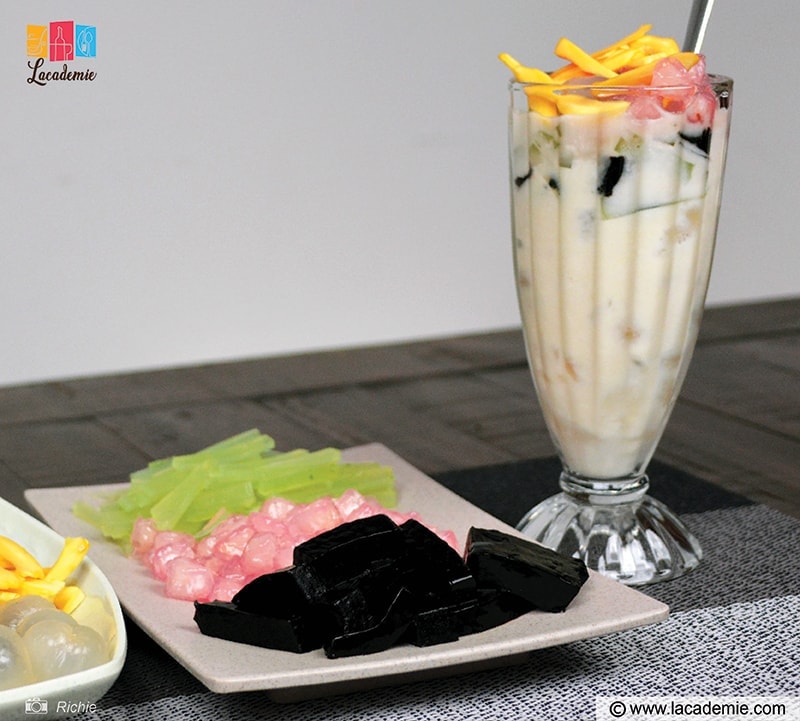 Originating from Thailand's Tub Tim Krob (hence the name Chè Thái), this charming and colorful dessert is incredibly well-loved in Vietnam, especially in the Southern regions. Although there are many versions of Chè, this particular version is always among the most popular.
This delectable fruit cocktail is a combination of many tropical fruits, like durian, longan, jackfruit, jellies, and coconut milk. There's no better way to counter the heat of summer than a refreshing dessert filled with fruits and pleasant sweetness.
Non-alcoholic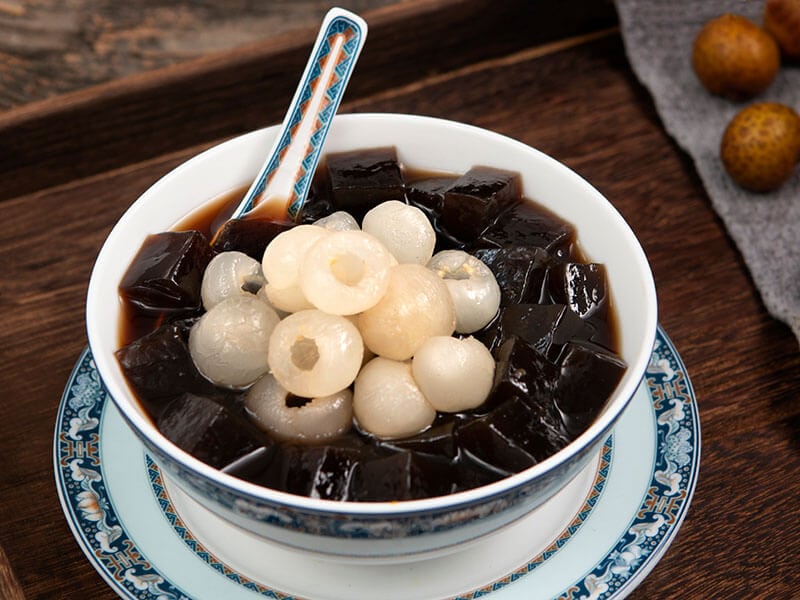 Chè can either be a hot pudding or a cold sweet drink; in this case, it's the latter. The term sương sáo refers to the black grass jelly. These soft and silky jelly cubes go perfectly with creamy coconut milk.
This refreshing Asian recipe can be altered with different combinations of exotic fruits, drinks, and toppings. Some fancy Vietnamese restaurants will modernize it with ice cream, tapioca pearls, or milk tea.
Try this drink at: Street vendors and restaurants across Vietnam.
Non-alcoholic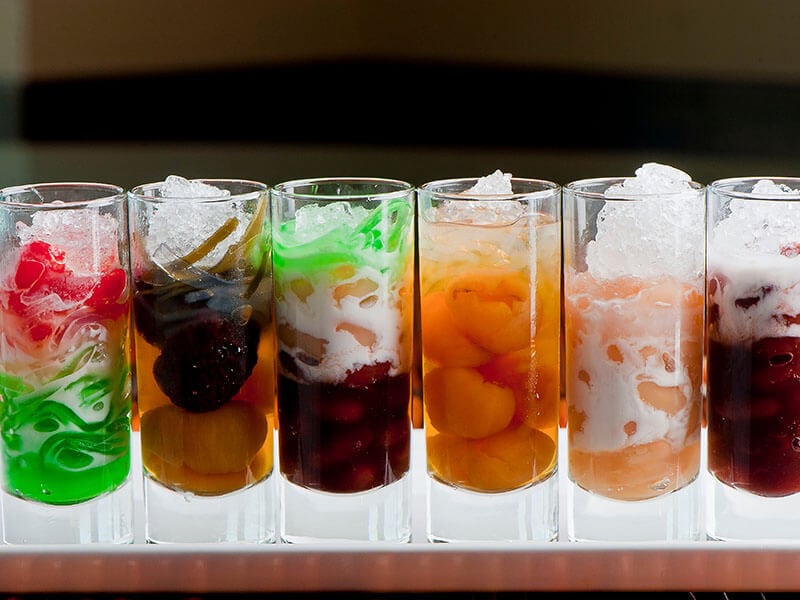 Chè Ba Màu is like the long-lost cousin of the Filipino Halo-Halo. This colorful Vietnamese sweet treat consists of 4 different components: soft mung beans, sweet red beans, bouncy pandan jelly, and creamy coconut milk.
All of these layers will be mixed with ice slush and enjoyed together. Many consider Chè Ba Màu their childhood dessert and one of the iconic dishes in Vietnamese cuisine.
After a long day of working or traveling, a serving of Vietnamese three-color dessert may help you combat the heat in the summer and improve your stamina. You can easily find this dish at many street food carts or restaurants, so be sure to check it out when you can!
Try this drink at: Street vendors and restaurants across Vietnam.
If you want to try Chè Ba Màu, here is a super simple recipe for you!
19. Nước Dừa – Fresh Coconut Water
Non-alcoholic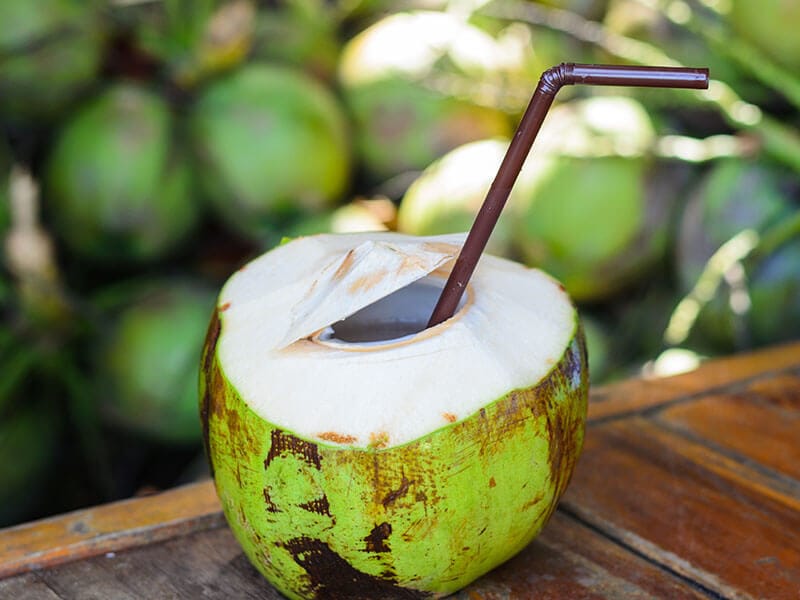 If you're planning a vacation to the beach destinations in Vietnam, be sure to buy some fresh coconuts from beachside and roadside vendors. Not only will you have a cold and energizing drink, but you can also watch the sellers skillfully chop open a coconut with a machete.
Besides the street vendors, you can also find bottled or packaged coconut water at convenience stores. However, this drink tastes much better when you drink it straight from a green coconut.
There are many types of coconuts in Vietnam, but the most popular one is definitely Dừa Xiêm, or Dwarf Coconut. The small and young ones are usually sweeter and have softer flesh.
Some vendors in Saigon will combine coconut water with kumquat juice to create Dừa Tắc. The tanginess from the kumquats gives the coconut water a richer flavor.
Try this drink at: Street vendors, coffee shops, restaurants across Vietnam, especially in Bến Tre and beach cities.
Non-alcoholic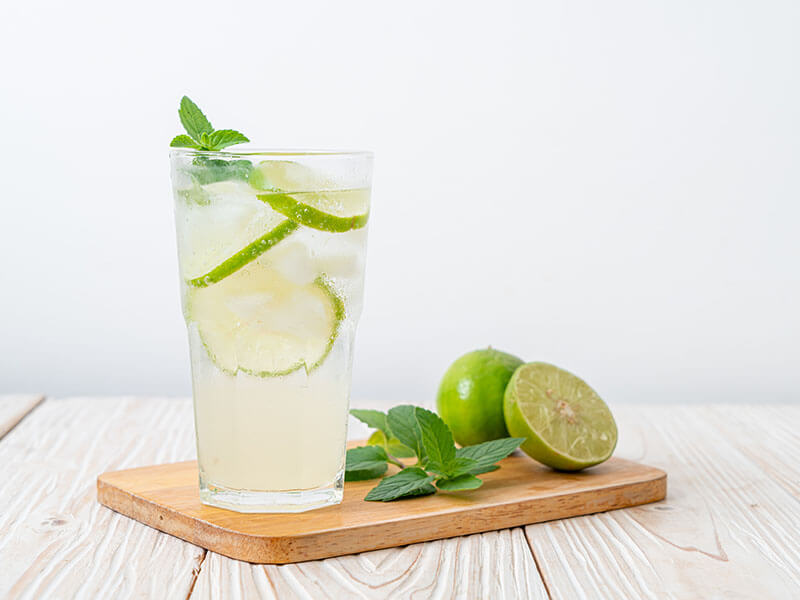 By combining fresh lime, soda, and sugar, you will have yourself a sweet, tangy, and refreshing beverage for the summer.
Soda Chanh can be served in many different ways. Some places will give you a can of club soda along with an ice-filled glass with sugar and lime juice at the bottom. Other stores can serve this drink with sugar syrup on the side.
Some restaurants will rim the glass in salt like a cocktail to make it fancier. However, this serving method is not very common at Vietnamese street stalls.
Try this drink at: Street vendors, coffee shops, restaurants across Vietnam.
Enjoy Your Stay In Vietnam!
This nation is known to be a heaven for foodie travelers. Vietnamese delicacies like Phở, Bánh mì or Bún Chả are becoming more and more well-known. However, the beverages in this country deserve some attention too!
Now that you have reached the end of the article, I hope you have learned some helpful information about Vietnamese cuisine and its most iconic drinks. If you have any more questions about this topic, feel free to comment down below.
Also, remember to give this article a big thumbs up and share this link with your food lover friends. Have a great day, everybody. Take care and goodbye!