It will be a waste if you don't try these Vietnamese soup recipes. By taking full advantage of the local ingredients, these dishes provide a unique flavor only available in Vietnam.
Moreover, since they don't use much cream or other dairy products, you won't get tired of eating them. Some soups are rich, while others are lighter and tangier, so you can pick any recipe fitting your preferences.
Don't hesitate anymore! Start this journey now!
6 Southern Vietnamese Soup Recipes You Can't Refuse
Imagine eating these soups on a chilly day; you may be unable to stop eating them! Each dish has its own special traits that make it stand out among others.
Total time: 40 minutes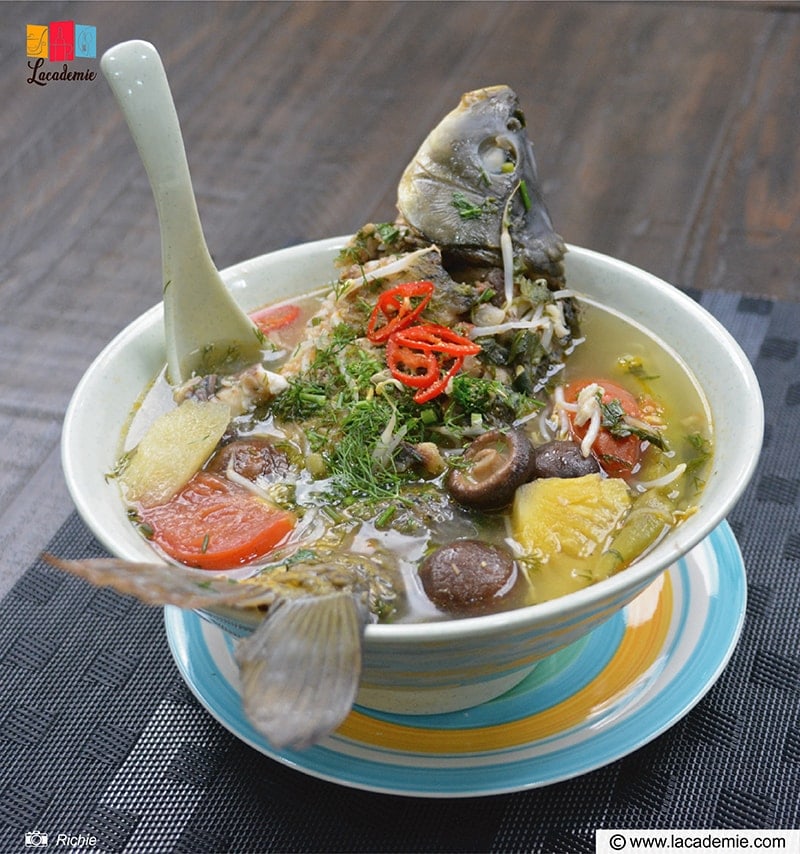 First, you need to know how Vietnamese people see their "soup". While Western people consider soup an appetizer, soup in Vietnam is more of a side dish. In some cases, it can even be the main dish.
This sweet and sour version belongs to the "main dish" category. Each region has different ways of making it, and the recipe here is a Mekong Delta specialty. Since this area is famous for seafood, the spotlight of this dish is obviously fish.
I choose carp, but you can use any fish you want. Remember to use ginger to eliminate the fishy smell before cooking.
Total time: 1 hour 30 minutes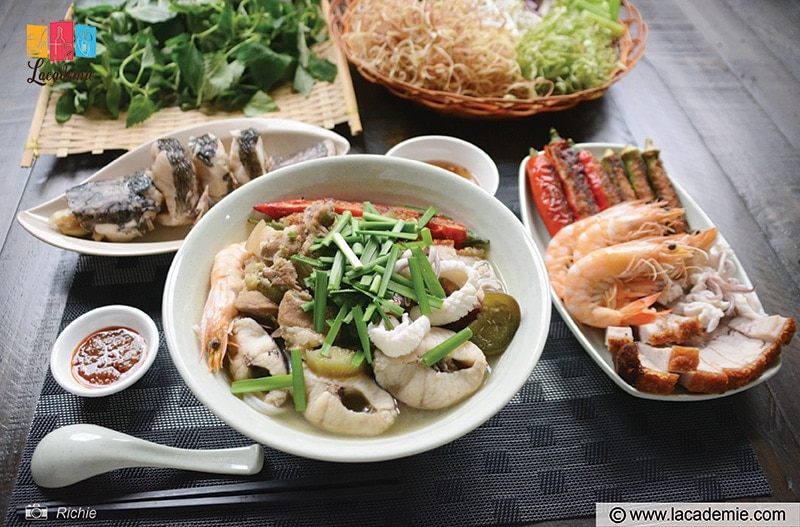 Some people may scrunch their noses when they first meet this soup. But when you get used to it, you will love the robust smell and flavor of the fermented fish. I suggest getting moustached danio and snakeskin gourami for the closest result.
Afterward, cook these fishes with water, shallot, and lemongrass until they fall apart. Then, strain the bone and meat out, and you get a fragrant broth.
When using it for the dish, remember that fermented fish is quite salty, so don't use too much salt. You should enjoy this noodle soup when it's piping hot and use lots of vegetables as a side dish to decrease the strong scent.
Total time: 1 hour 30 minutes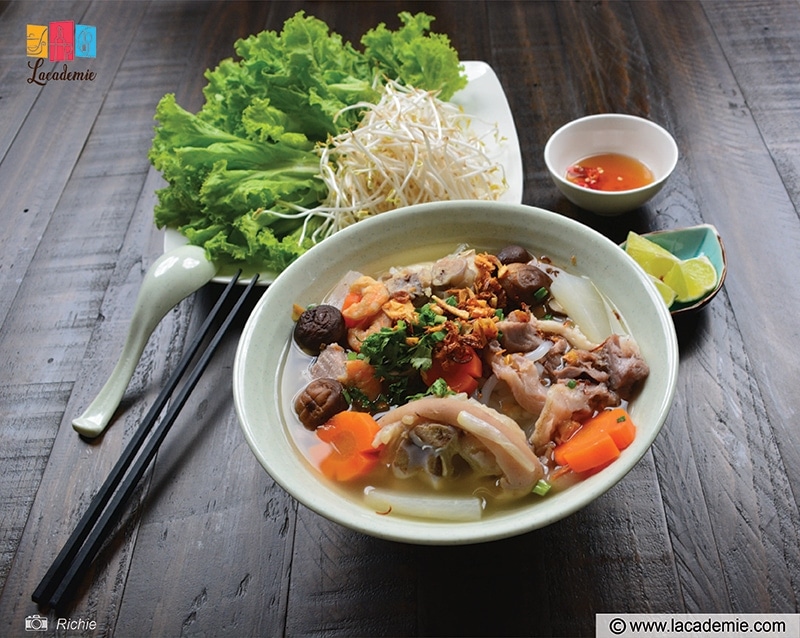 Bánh canh is a well-loved noodle variety in Vietnam, especially in the Southern region. Due to its thickness, it can easily fill you up even if you only use a small amount.
These thick noodles come in two primary types: rice flour- or tapioca flour-based. The former is softer and more aromatic, while the latter is smoother and chewier. You can buy both of them in Asian markets or on the Internet.
To get the best flavor and texture from these noodles, blanch them in hot water for 1 minute. Don't boil them for too long, or they'll get too soft and soggy. Add some drops of vegetable oils to prevent them from sticking together.
Total time: 1 hour 15 minutes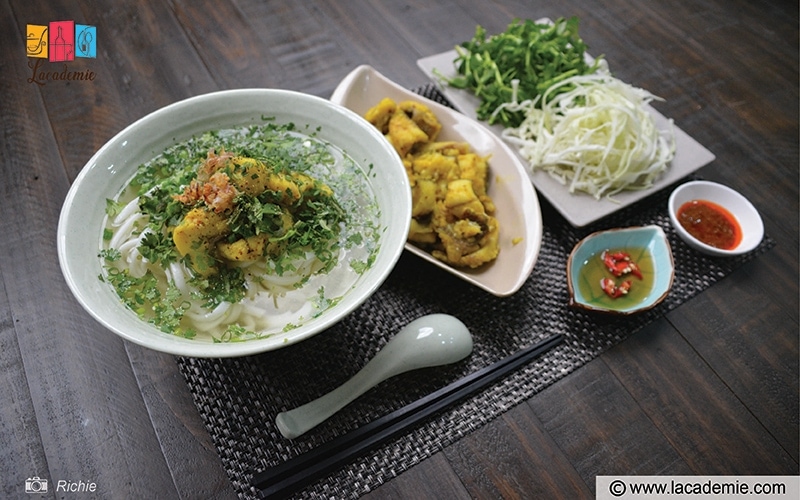 Not many people like snakehead fish since it's quite fishy and hard to prepare. But it has become an indispensable part of several specialties in Vietnam, including this soup.
Organic and wild-caught snakehead fish is the most suitable choice because it has a better texture and flavor than commercially-raised ones. If your area doesn't have this fish, feel free to switch to any variety you like.
You should marinate the meat after fileting it to eliminate the fishy smell. I use turmeric, chili powder, cashew oil, shallots, etc., to cover the odor and enhance its flavor. Snakehead fish is quite fragile, so be gentle when stir-frying it.
Total time: 2 hours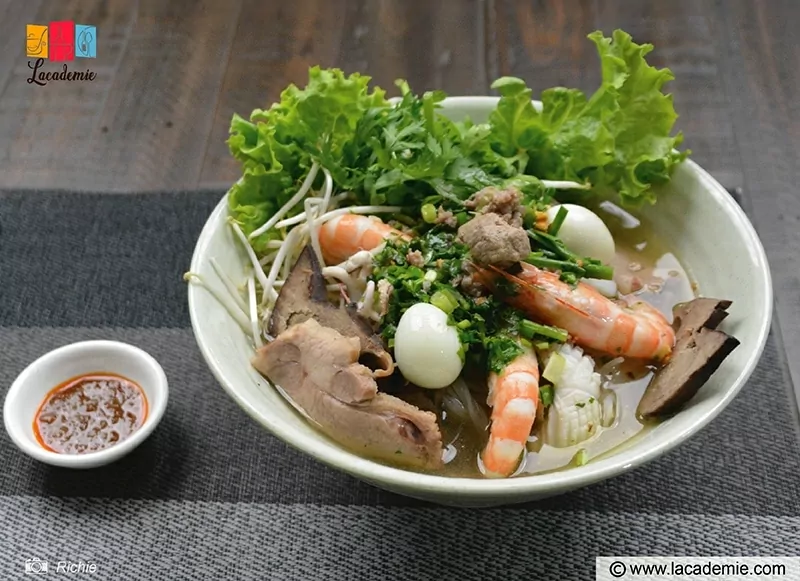 If phở is the iconic dish in Northern Vietnam, the Southern region will charm you with this noodle soup. Although it originated in Cambodia, local people have changed it to their palates.
One of the biggest gaps is while the original one has pig intestine and ground meat, this updated recipe uses different pork parts (bones, liver, heart, etc.) and seafood. You can even find a seafood-centered version in Mỹ Tho (a Southern city).
But this is a basic and simple dish with only squid, prawns, and dried shrimp. I also add quail eggs and ground pork to diversify the flavor.
I'm sure you'll love this hủ tiếu Nam Vang.
Total time: 55 minutes
Does this soup's purple color intrigue you? That shade comes from the main ingredient: purple yam or khoai mỡ in Vietnamese. Although it looks quite similar to taro or ube, its texture is firmer and more slippery.
Therefore, when eating, you'll feel canh khoai mỡ melt in your mouth with a thick and creamy texture. It has little to no flavors, so the locals can add dried shrimp or fish filets to enhance its taste.
Total time: 45 minutes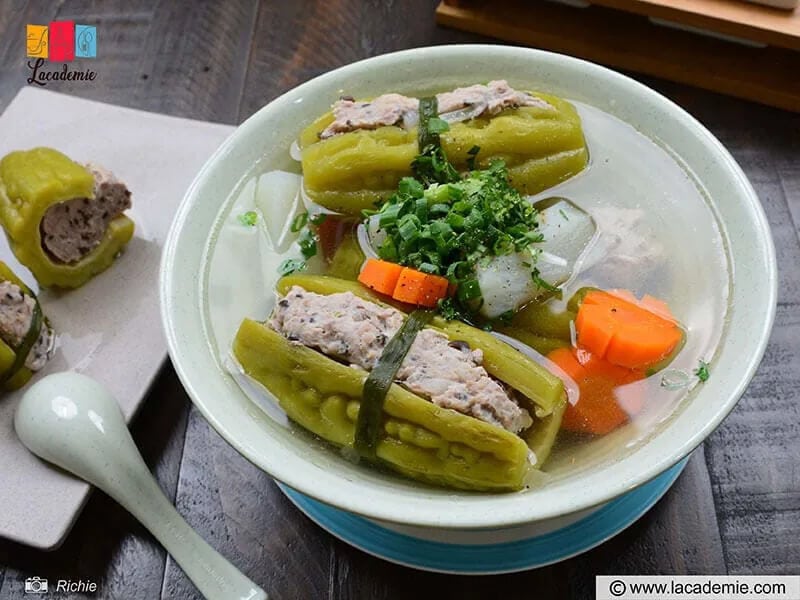 Do you know which dish is indispensable on the Southern Vietnamese dining table during the New Year festival (Tết)? That's is canh khổ qua nhồi thịt.
The reason is the vegetable's name, which means "passing hardship". People eat this dish hoping the new year will have less hardship than the last year.
Making this soup requires lots of effort to eliminate the bitterness of khổ qua. But there are also some people wanting to keep a slightly bitter note.
10 Signature Soups Of Northern Vietnam
As the North region experiences a cold winter, the locals have come up with many soup recipes to protect themselves from the chilling weather.
Total time: 1 hour 30 minutes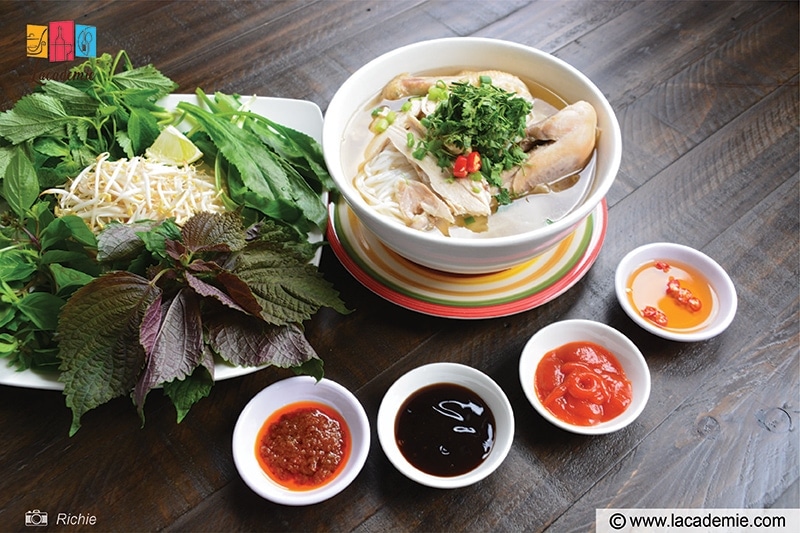 Another difference between Vietnamese and Western soups is that the former often goes with noodles. You can see various delicious Vietnamese noodle dishes going with soup. And phở is the best example.
While phở has many variations, I like this chicken recipe the most since it isn't too powerful like others. So you can freely enjoy it anytime, whether for breakfast, lunch, dinner, or a midday snack.
You need to pay close attention when choosing chicken for this dish, as commercially raised ones don't have the suitable texture and flavor. Free-range ones are a better option.
Total time: 3 hours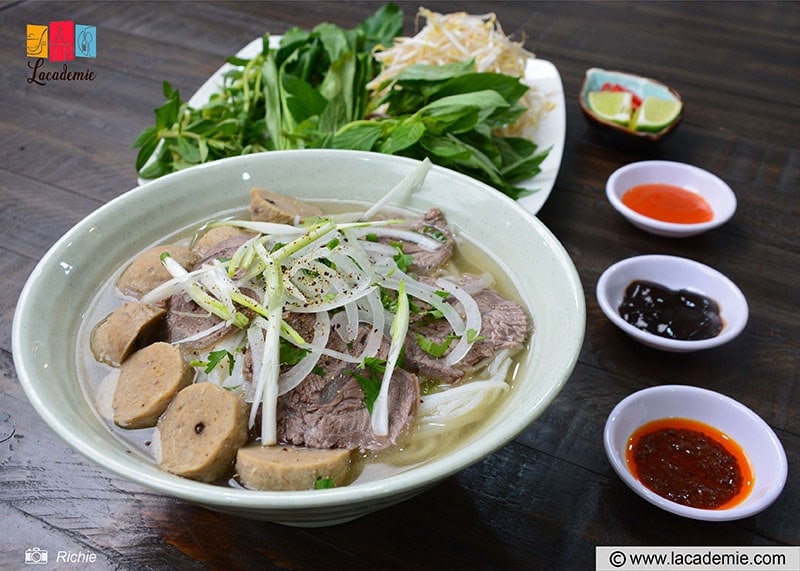 Another phở that has received much love is phở bò. This delicacy is much richer than the above option since beef has a more robust flavor than chicken. Not to mention, phở bò's broth commonly has charred ginger, a component unavailable in phở gà.
Looking at the menu of a typical phở bò's diner, you'll be surprised at the vast array of choices. They depend on what meat cut you want and how you wish it's cooked. For example, you can have rare to well-done meat, alongside flank cut, brisket, or tendons.
Total time: 1 hour 20 minutes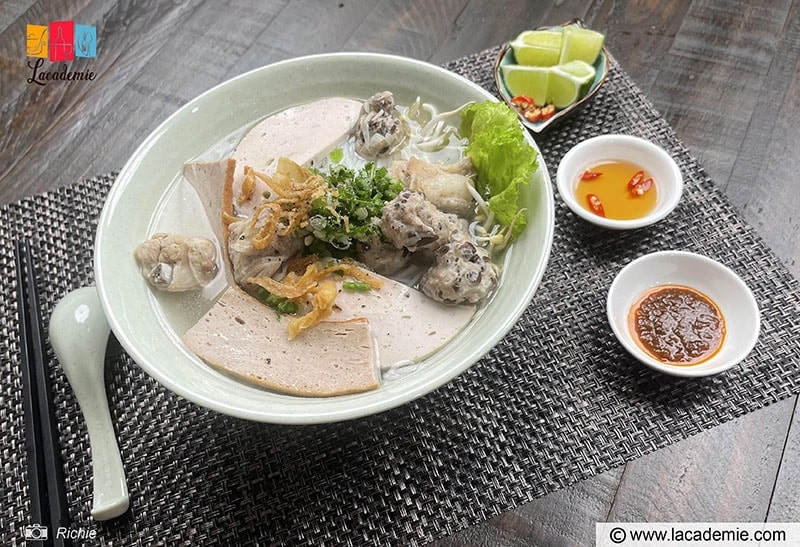 This soup is much lighter and more refreshing than the previous recipes. The broth uses pork ribs, cilantro roots, leek, and onions, resulting in a rich yet not too greasy flavor.
The star of this dish is the pork balls called "mọc". Just think of them as your regular meatballs but much more flavorful. These balls use pork paste, wood ear mushrooms, and minced onions. Don't look down on these simple ingredients; they bring tons of flavor!
Besides pork paste, you can make them with ground chicken or turkey if you are on a diet or want a new taste.
Total time: 1 hour 15 minutes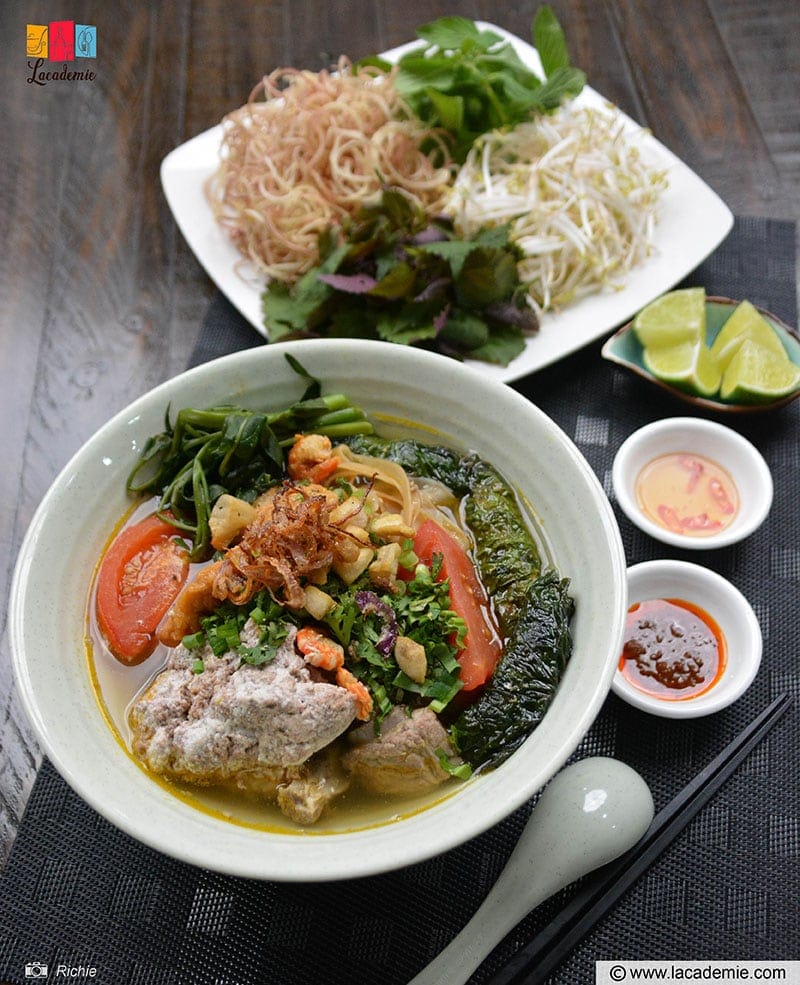 This delicacy used to be only available in Hải Phòng (a Northern port city). But now, you can find it in many cities, especially the North. However, some locals still say this dish tastes the best in Hải Phòng.
This recipe here is exactly the traditional method to make it, with unique components: minced crab, stuffed betel leaves (chả lá lốt), and noodles called "bánh đa cua".
This noodle differs from other types because of its signature deep red color and bigger size. The shade comes from the extracted juice from gấc (a traditional fruit in Vietnam).
Total time: 2 hours 15 minutes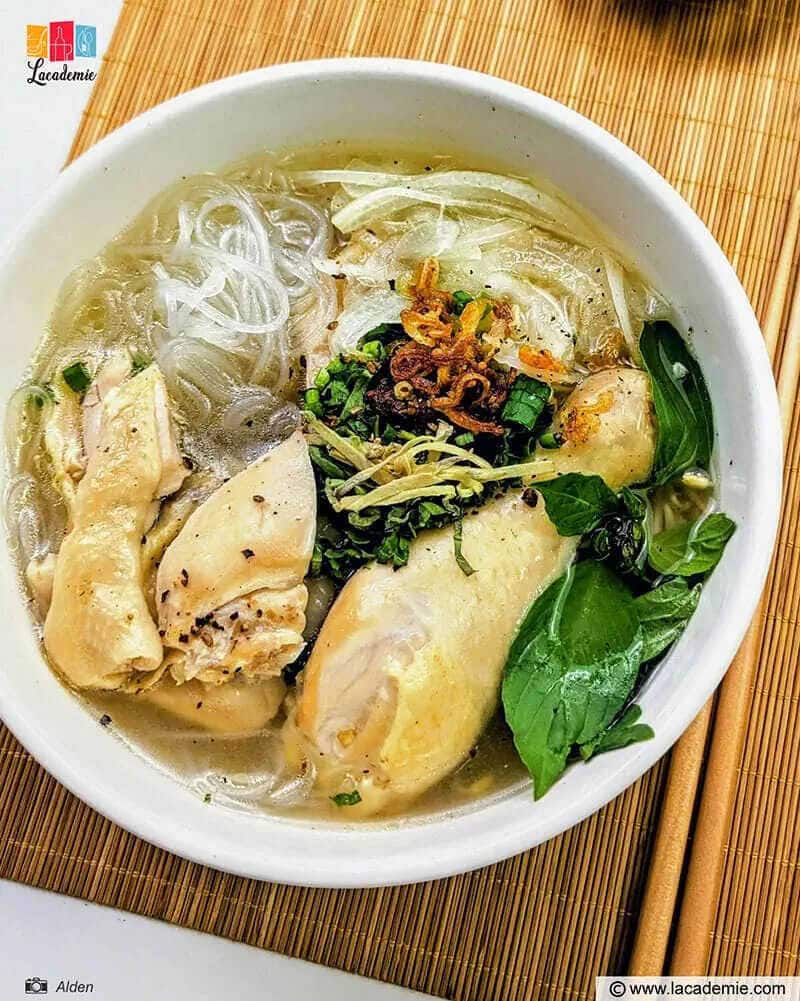 Besides regular rice noodles and vermicelli noodles, glass noodles are also a favorite choice of Vietnamese people, especially in the North. It doesn't have much flavor but is chewier than these two.
Thus, combining glass noodles with chicken leads to a delicate and elegant soup perfect for when you just want a light meal. And if you want more textures, feel free to add some chicken organs. Remember to clean and marinate them thoroughly before using.
Total time: 1 hour 15 minutes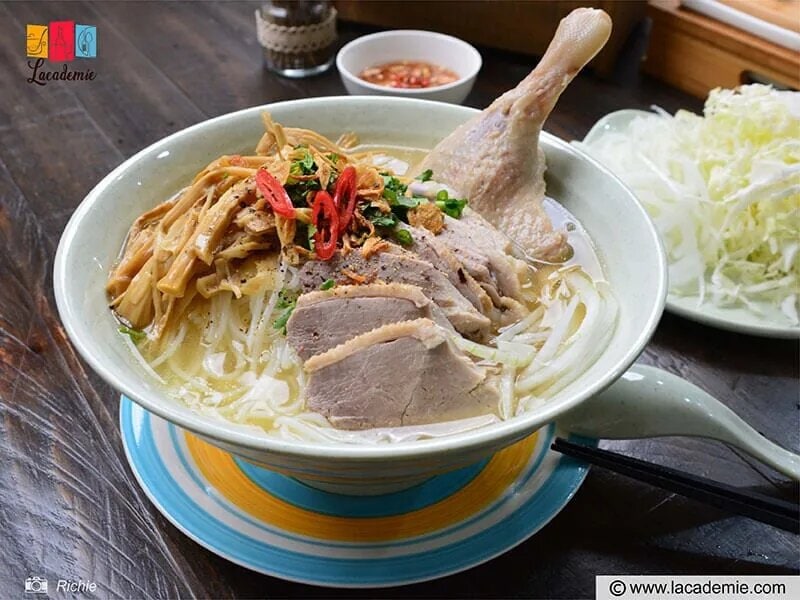 There aren't many duck dishes in Vietnamese cuisine since locals don't raise this poultry for commercial purposes. And the free-range ones are pretty chewy and hard to cook. But once you know how to prepare them, you can get delicious dishes like this soup.
Since duck has a gamey smell and flavor, you'll need to clean it first. The best way is to use crushed ginger with salt, white wine, and white vinegar. Make sure you coat your duck thoroughly with this mixture and wash it several times.
People traditionally use fresh bamboo shoots here. But if you don't have much time or aren't confident in handling bamboo, you can use pre-made or dried bamboo.
Total time: 2 hours
Some may think this soup is similar to the pork noodle soup above. But it's different. Besides meatballs, this one contains pork ribs and colocasia gigantea. Some places even include green papaya to increase the refreshing feeling.
Therefore, this soup is a nice treat for summer. You don't even serve it hot. It's already delicious at room temperature. However, you still need to spend a long time simmering the pork ribs. The longer you cook it, the better the flavor.
Total time: 1 hour 15 minutes (excluding marinating time)
Don't be scared of the snails in this dish. They're all cleaned thoroughly before getting cooked. Their chewy texture is an ideal partner for tangy broth and thin vermicelli noodles.
In its original birthplace, this soup uses a small local snail since it has more fragrant meat. However, you can use any snail available in your area. Make sure to choose alive ones and clean them thoroughly before cooking.
Vietnamese people often clean snails by submerging them in vinegar water for several hours. You can use lime juice with fresh chilies to replace vinegar.
Now, you can enjoy a bowl of fragrant bún ốc right in your house!
Total time: 1 hour
When you visit Hà Nội, remember to try this bún thang. It's a specialty showing how much attention people spend on street food. All ingredients in this soup must be selected carefully to deliver the best flavor.
A traditional bowl of bún thang should have about 20 ingredients, namely boiled chicken, fried eggs, Vietnamese pork sausage, and different herbs. All are shredded into the same size.
Moreover, since the broth is somewhat light, you need to use super thin vermicelli noodles. So they can soak up the broth better.
Total time: 1 hour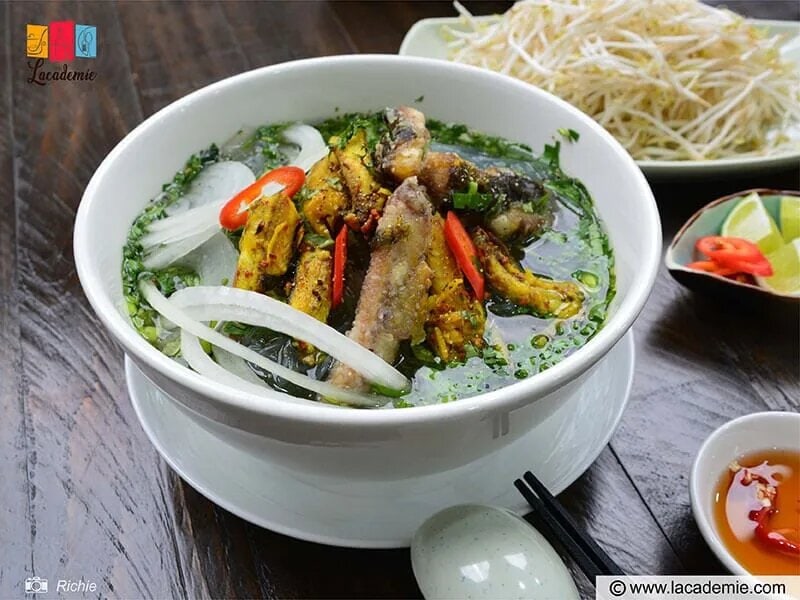 Glass noodles are also a perfect type to go with eel. The recipe I show here is a soup one, but there are other variations, such as glass noodles stir-fried with eel. The stock used in this dish is made with eel bones, resulting in a completely different flavor from other broths.
Make sure you watch it closely when simmering to skim all the bubbles for a clear and umami stock. Then, pour it over the cooked glass noodles and eel.
4 Central Vietnamese Soups Will Surely Keep You Hooked Up
Despite its lower popularity than these two areas, Central Vietnam doesn't lack delicious specialties, including soupy ones.
Total time: 1 hour 50 minutes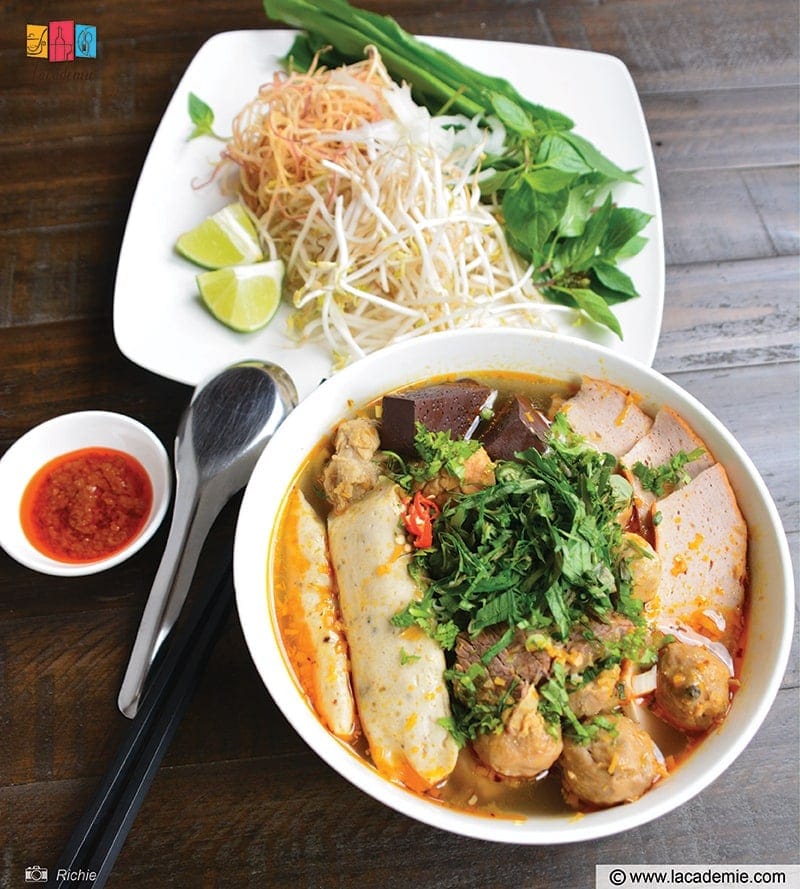 When discussing the unique Vietnamese cuisine, people often talk about Hà Nội (the Vietnamese capital) and Hồ Chí Minh (the biggest city in Vietnam). But for me, Huế, the ex-capital, also has many culinary treasures. And this spicy beef noodle soup is one of them.
The first time I tried this recipe, it amazed me with its robust and spicy flavor. The heat is thanks to a signature Vietnamese sauce: sa tế (spicy chili sauce). Its main ingredients are chili pepper, lemongrass, etc.
The hardest part of this soup is finding the toppings. Some of them are somewhat strange, like pig blood curd, cinnamon pork pate (chả quế), or Huế-style pork sausage (chả Huế). You can look for them in the Asian market or simply omit them.
Total time: 1 hour 30 minutes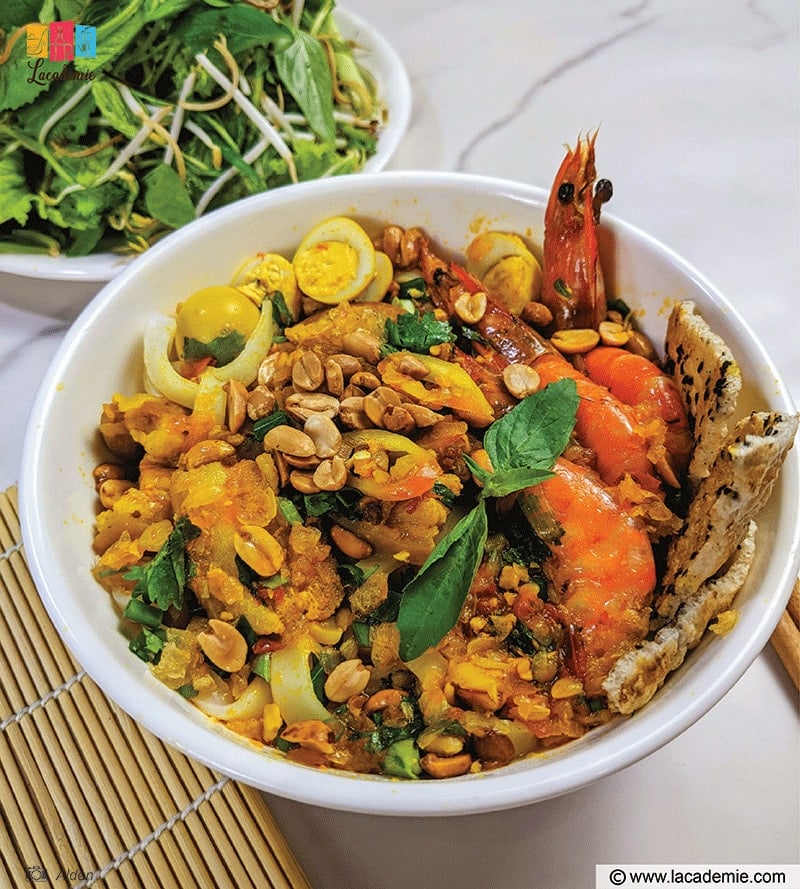 Regarding soups, you'll think of a dish with lots of broth. But this Quang noodle dish is totally different. Although it does have broth, the amount is only a little. The reason is its intense flavor from turmeric, peanuts, tomatoes, pineapple, and chicken broth.
Another aspect making this noodle soup stand out is besides fresh vegetables, it also goes with peanuts and toasted sesame rice crackers (bánh tráng mè).
Pork belly and shrimp are the standard components of Quang noodles. But other places also combine them with eel, chicken, beef, or other types of fish. Nowadays, Vietnamese people treat this dish as both regular street food and a delicacy reserved for special events.
Total time: 40 minutes
I recommend you look for this dish in coastal or port cities since they will have various suitable fish to make fish cakes: mackerel, strabismus fish, etc. That's why Central Vietnam is the most appropriate place to try it.
You can use any fish available in your area for these fish cakes. But make sure to look for those with solid and firm flesh. Cod is not a suitable option in this case since it will make your fish cakes turn soft without any springiness.
Aside from the fish, these cakes require fish sauce and different Vietnamese native herbs with spices to diversify the flavor. Fresh veggies are also a decent partner for this soup.
Total time: 2 hour 30 minutes
This soup is similar to the Quang noodles as it doesn't have much broth. However, aside from that similarity, they are pretty different.
Regarding the stock, this recipe is thicker and richer since locals will simmer braised pork with pork bones. Also, its topping is less diverse than Quang noodles. Most of the time, you'll see char siu-style pork, different veggies, and herbs.
The star of this dish lies in its noodles made from lye-soaked rice. That results in a signature gray color and a chewy texture. Sometimes, people also deep-fried a few noodles to make the toppings.
4 Soup Delicacies Found In All Vietnamese Regions
The last category is dedicated to well-known soups available everywhere in Vietnam. Each region may have different ways of making or seasoning these dishes, but they are all tasty.
Total time: 2 hour 30 minutes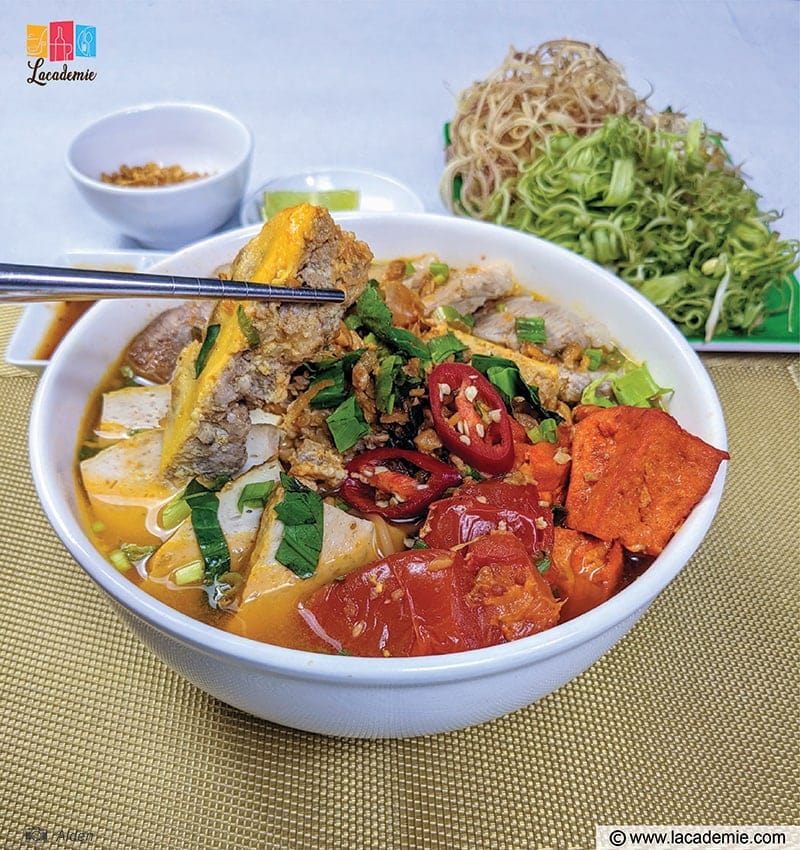 Minced crab is usually overlooked because many people think it has no flavor and is hard to eat. This soup will change their thoughts.
So, how to elevate this simple ingredient? The answer is using it to make steamed crab cakes. Besides minced crab, you'll need pork paste, minced meat, eggs, and shallots.
The making process is similar to how you make meatloaf. But after mixing all ingredients, steam it for a moist texture. When served, cut the cake into bite-sized pieces and eat them with the noodle soup.
Total time: 1 hour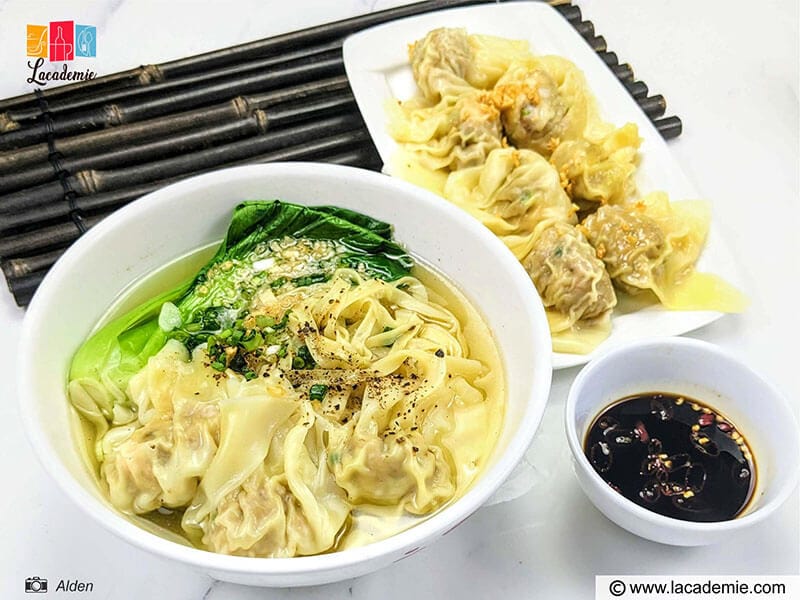 You may wonder why a Chinese recipe is on a Vietnamese list. The reason is some Vietnamese dishes are inspired by Chinese cuisines, such as mì hoành thánh.
It shares many similarities with the original dish, such as egg noodles, pork-based broth, wontons with a filling made of ground meat, etc. But the locals have added their touches to the soup, such as using chives instead of Chinese kale.
Total time: 2 hours 45 minutes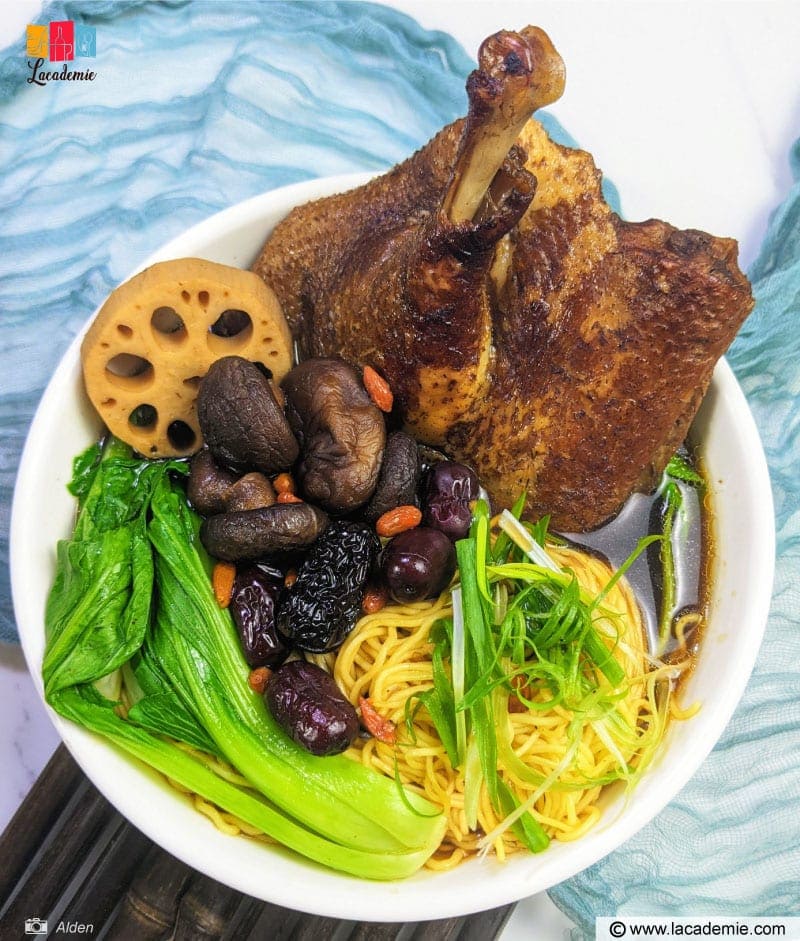 Mì vịt tiềm is another Vietnamese soup of Chinese origin. The "tiềm" in its name refers to the cooking method. Chefs will deep-fry or roast the duck leg first, then simmer it in the broth for several hours.
This way, your duck leg will have a nice smoky flavor with fall-of-the-bone meat. It also gets infused with flavors of various herbal ingredients in the broth: star anise, cinnamon, black cardamom, goji berries, etc.
Mì vịt tiềm will leave your stomach filled to the brim.
Total time: 40 minutes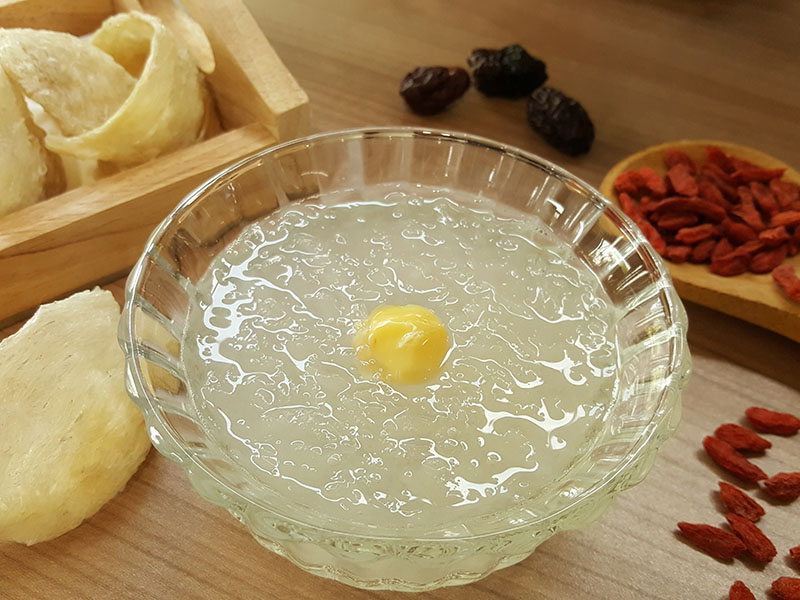 This is a luxurious delicacy not only in Vietnam but also in other Asian countries like China. It uses bird nests made by different types of swiftlets. Since it contains a high protein content, this ingredient comes at a high price.
While this soup looks quite simple, the making process isn't. All steps need to be completed by hand to avoid losing the nutrient in these bird nests. You have to soak them in water first, then slowly steam them.
Since bird nests themselves don't have much flavor, people often add various components to elevate the eating experience. For example, rock sugar or warm milk is a nice way to make this soup into a sweet dessert.
Total time: 30 minutes
Aside from desserts, pumpkin is also a suitable ingredient to make soup. But instead of the thick version using pureed pumpkin, canh bí đỏ has a thin broth with lots of pumpkin cubes. This way, you'll enjoy both the umami stock and sweet pumpkin at the same time.
After simmering for a long time, the pumpkin will become soft and tender and lose the veggies' signature bitterness. So if you want to make your children eat more vegetables, you can make this soup for them.
Total time: 50 minutes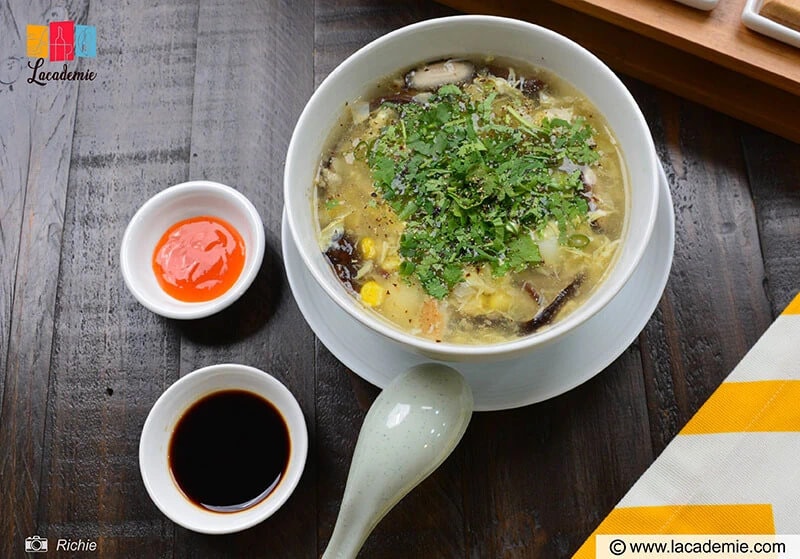 This soup is literally everywhere in Vietnam. It can be a light snack between meals or an appetizer for many Vietnamese parties. While its core ingredient remains crab, no crab soup is identical to others.
The most common components are corn or asparagus since they provide a bit of crunchiness for this dish. People also add eggs to make it richer. In some places, you can even find pig brains, century eggs, mushrooms, etc.
This recipe is highly forgivable. Feel free to use fresh crab meat or prepackaged ones. Imitation crab is also acceptable.
Prepare These Vietnamese Soup Recipes For Your Next Meal
Once you've read this list, you'll know how different Vietnamese soups are from other countries. And you can deepen this knowledge by making them right now. With my detailed guide, I think you won't have any difficulty.
But if you need some help, feel free to comment below this article, so I can answer you as soon as possible. Also, share this article with your relatives so they can enjoy these delicacies too.
Nutrition Facts
4 servings per container
---
Amount Per ServingCalories533
% Daily Value *
Total Fat 19.2g

30

%
Cholesterol 165mg

56

%
Sodium 1908mg

80

%
Potassium 1822mg

53

%
Total Carbohydrate 39.7g

13

%

Dietary Fiber 5.4g

20

%
Sugars 23.6g

Protein 53.1g

106

%
---
Calcium

213

%
Iron

7

%
Vitamin D

180

%
* The % Daily Value tells you how much a nutrient in a serving of food contributes to a daily diet. 2,000 calories a day is used for general nutrition advice.