For the Vietnamese, mackerel in tomato sauce ("Cá Thu Sốt Cà Chua") is a recipe that evokes warm and fuzzy feelings. It reminds many people of the delightful times when their loved ones gathered around the dinner table to enjoy tasty homemade dishes together.
Fresh mackerel fried until golden and crispy, then cooked in a flavor-packed tomato sauce creates a wholesome dish no one can say no to. The best part is that since Ca Thu Sot Ca Chua is a dish meant for family meals, it is surprisingly easy to make!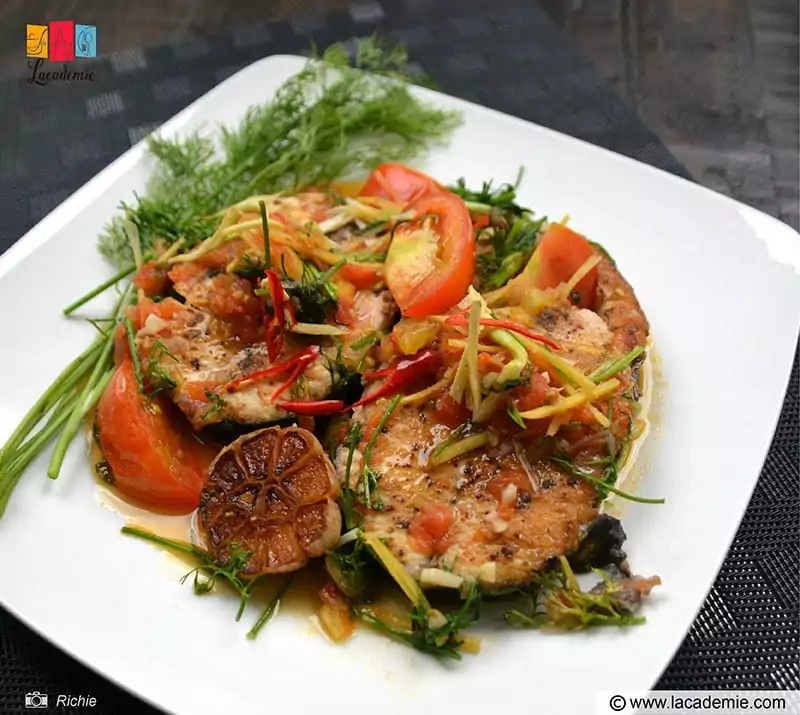 Why Ca Thu Sot Ca Chua Is A Must-Try
When talking about Vietnamese cuisine, you might think of widely recognized delicacies, such as Pho or Bun Rieu Cua. While those dishes deserve all the love they're getting, cooking them at home can be a chore since they require a long and meticulous process.
For that reason, Vietnamese people also have a collection of many delectable recipes for everyday meals, and Ca Thu Sot Ca is one of them. This dish contains shatteringly crispy fried mackerel and a salsa-like sauce flavored with classic Asian spices and condiments.
After frying the fish, the Vietnamese will cook them briefly in the sauce. The short cooking time is enough to infuse the fish with the tomato sauce's sweetness and freshness while retaining their crispness.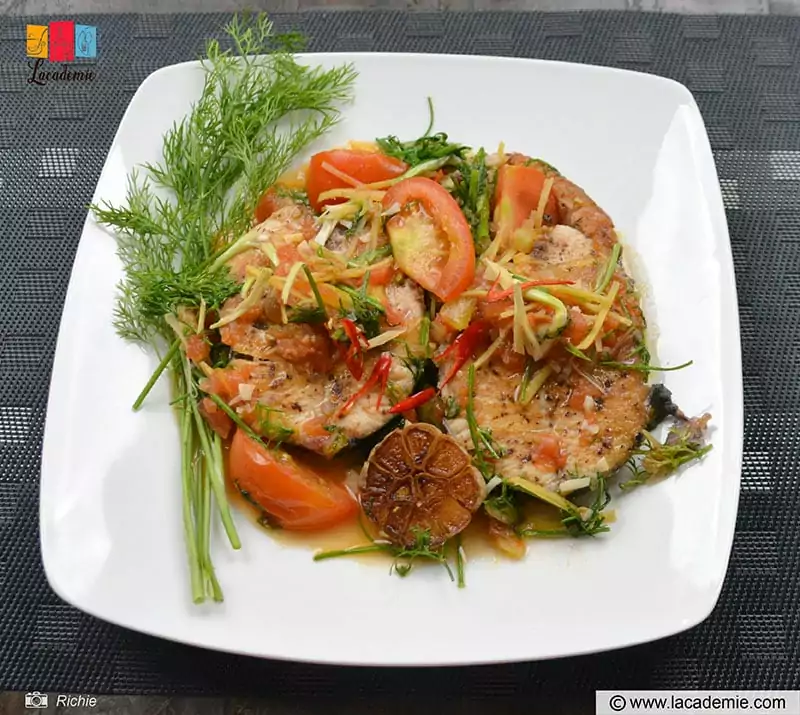 Tools
Staying true to the "simple homemade recipe" theme, you only need 5 basic kitchen tools for this recipe.
Wooden spoon: For mixing and stirring the ingredients.
Tongs: For handling the mackerel or any other kind of fish you use.
Knife and chopping board: Must-have tools in any kitchen.
Pan: For frying the fish and cooking the sauce.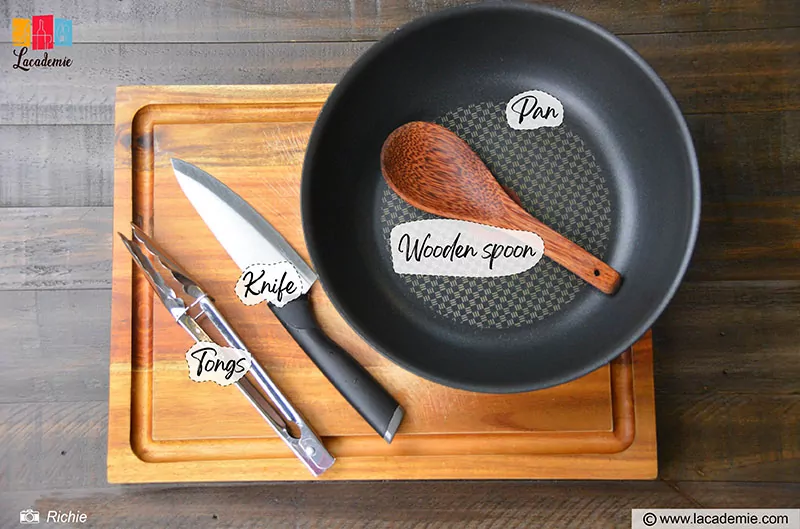 Ingredients
For the ingredients, mackerel is the main star of this recipe. You also need fresh tomatoes and a few spices for the sauce.
Mackerel: You can also use other kinds of fish, such as salmon, tuna, flounder, or red tilapia.
Tomatoes: Get the freshest tomatoes you can and avoid overly ripe ones.
Other aromatics: Scallions, shallot, garlic.
Dill: The fresh, mildly sweet, and citrus-like flavor of this herb is a great match for seafood recipes.
Ginger: Lends a peppery, slightly spicy, and sweet aroma and taste to the dish.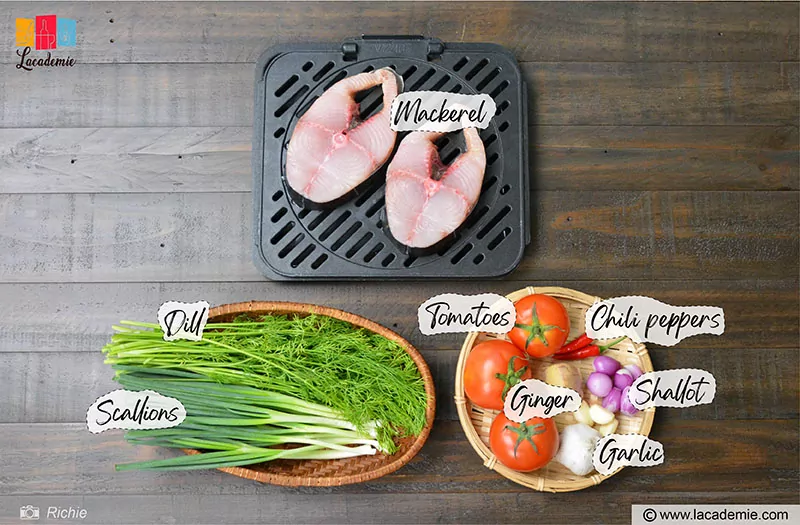 Fish sauce: Fish with fish sauce, what a great combination! All jokes aside, fish sauce (Nuoc Mam) is a signature condiment in Vietnamese cooking.
Oyster sauce: A thick and dark sauce full of umaminess.
Spices: Brown sugar, chili powder, soup powder, pepper, salt.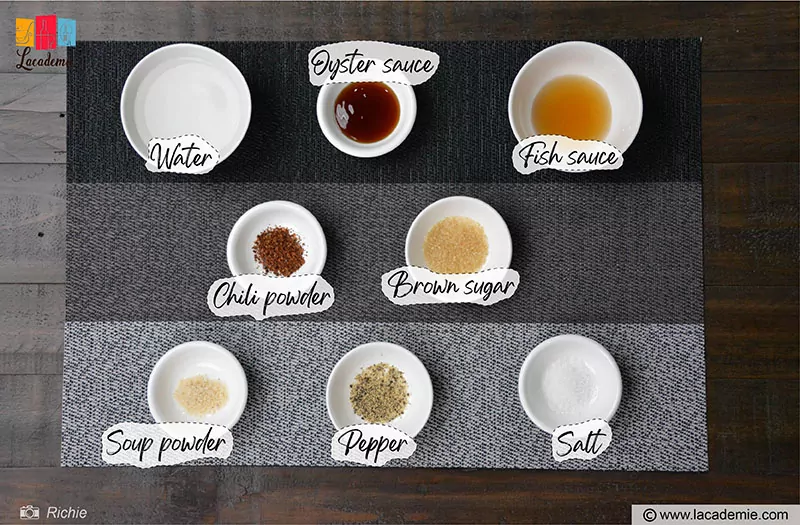 Directions
Here are the necessary steps to make Vietnamese mackerel in tomato sauce. Follow this guide, and you'll have a delicious meal in no time.
Step 1: Prepare The Ingredients
Wash all vegetables (dill, scallions, tomatoes, etc.) thoroughly.
Rinse the fish and pat it dry with paper towels or wait for it to dry. The fish should be completely dry before you fry it to prevent oil splatter.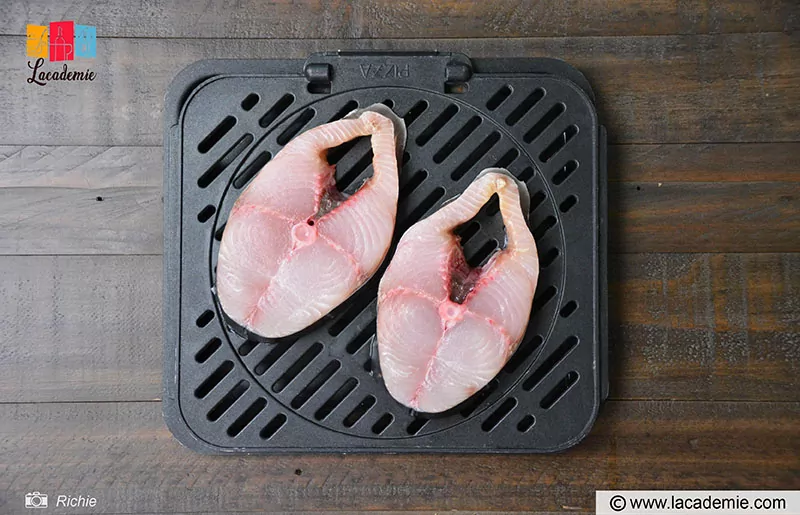 Chop the dill into pieces. Mince the shallots and garlic. Julienne the scallions and ginger. Peel 2 tomatoes and cut them into small pieces. Cut the third tomato into wedges.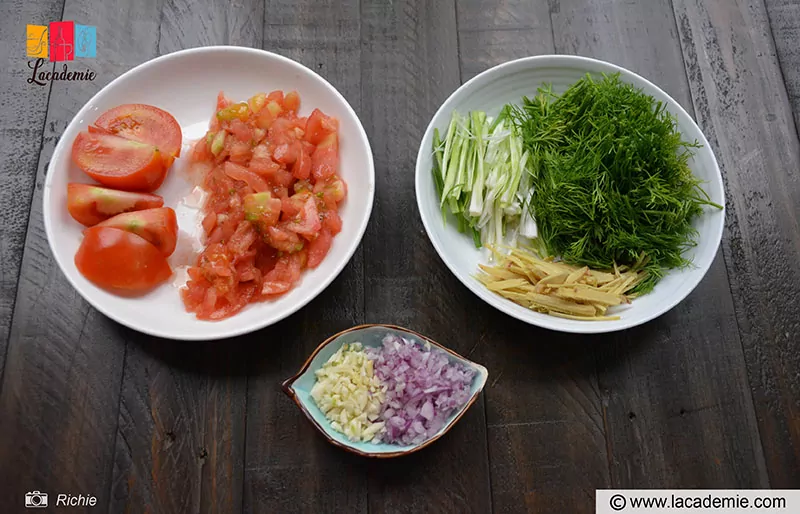 Step 2: Season The Fish
Mackerel have a naturally salty taste, so you don't need to infuse them with too many spices. Simply season the fish with chili powder and ground pepper on both sides.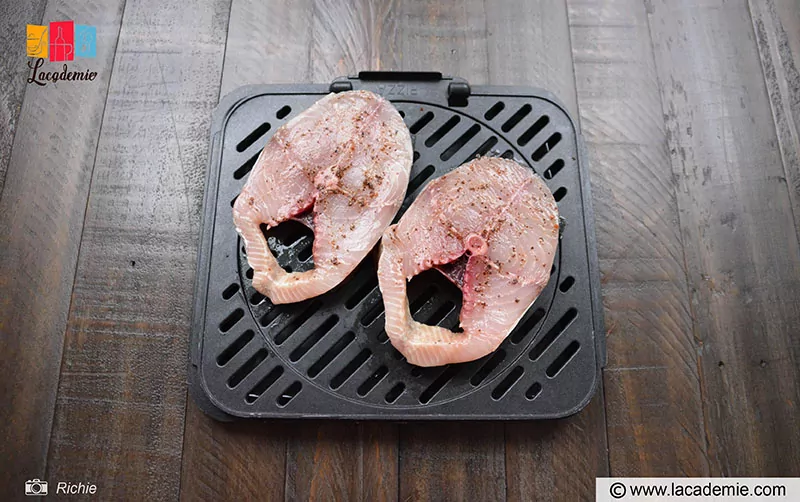 Step 3: Fry The Fish
Add about 5 tablespoons of cooking oil to a heated pan. Don't let the oil get too hot, or it'll splatter when you add the fish.
Put the mackerels and half a garlic head into the pan. Fry them for 3 to 5 minutes or until golden on all sides over medium heat. Set aside.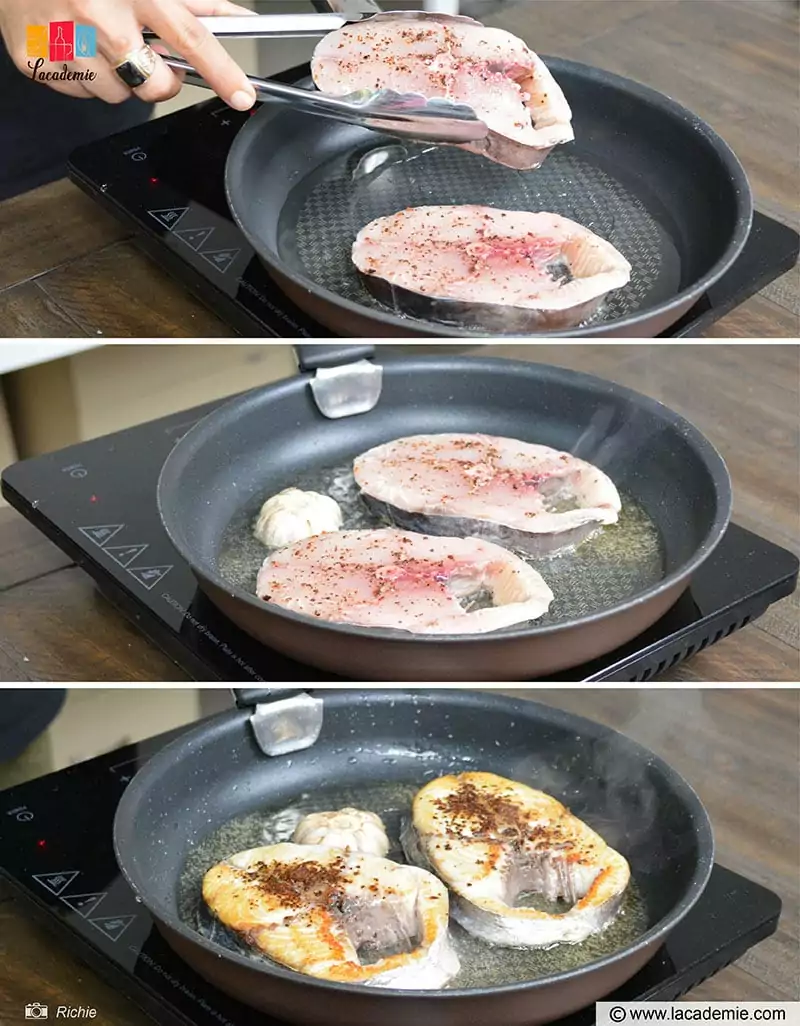 Step 4: Make The Tomato Sauce
Fry the minced shallots and garlic until fragrant. Add the ginger to the pan, then stir in the tomato pieces. Stir well.
Pour in 5 tablespoons of water and season with sugar, soup powder, salt, fish sauce, and oyster sauce. Put the lid on and cook for 2 to 3 minutes on low heat.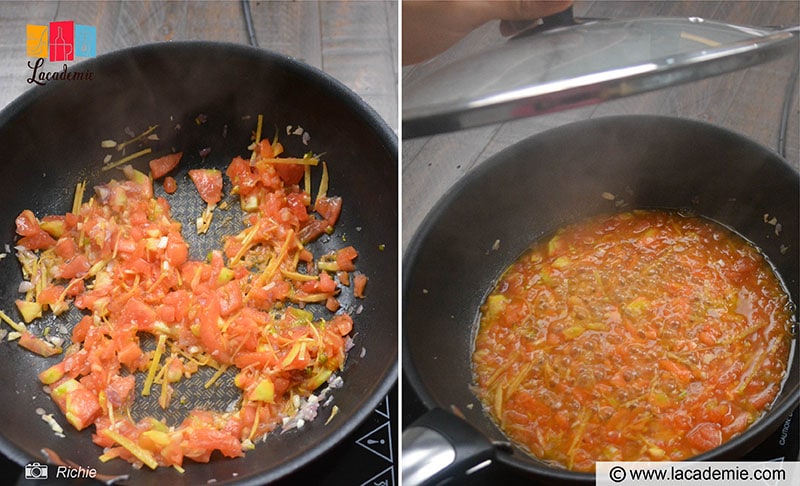 Once the tomatoes are tender, add the mackerel to the pan. Spoon the sauce all over the fish.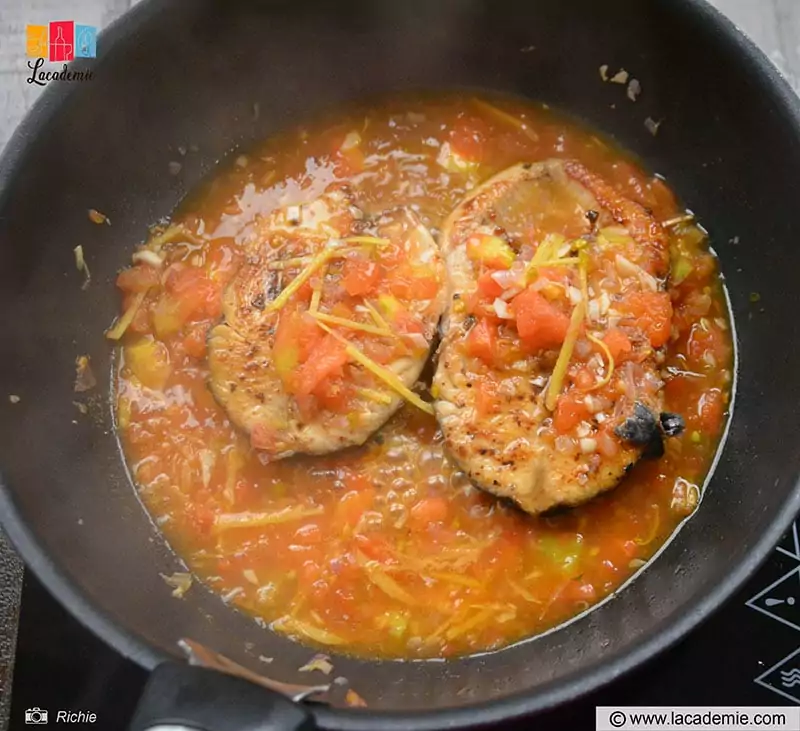 Next, add the tomato wedges, dill, and ½ head of fried garlic to the pan. Cook for another 5 to 10 minutes on low heat, then turn off the stove.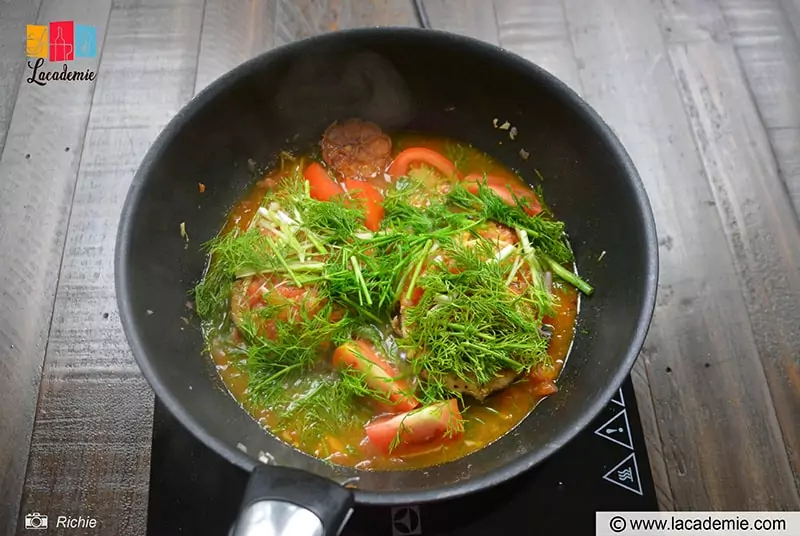 Step 5: Present The Dish
Place a few dill branches in the corner of a plate. Put the mackerel on the plate and pour the sauce over them. Arrange a few tomato slices around the fish. Then place some chili slices on top and the fried garlic next to your mackerel.
Enjoy right after cooking or while the fish is still hot for the best flavor.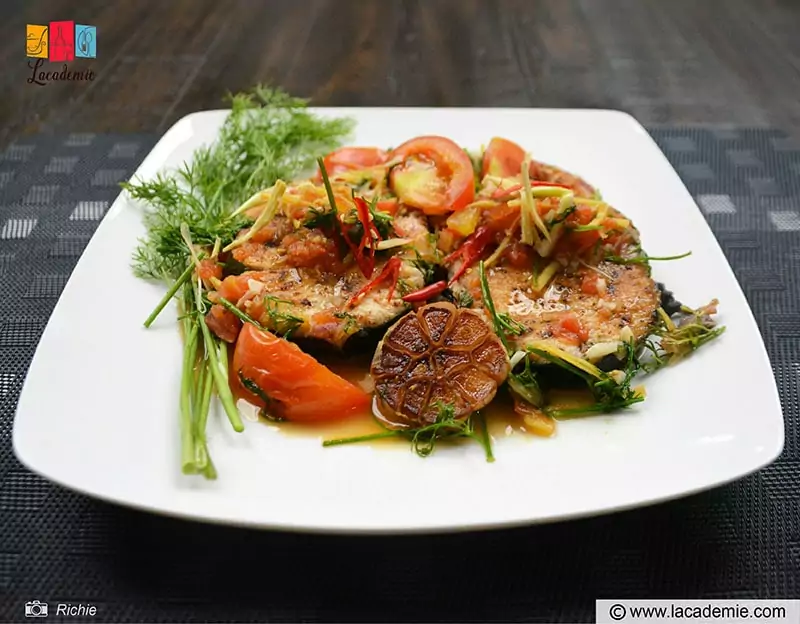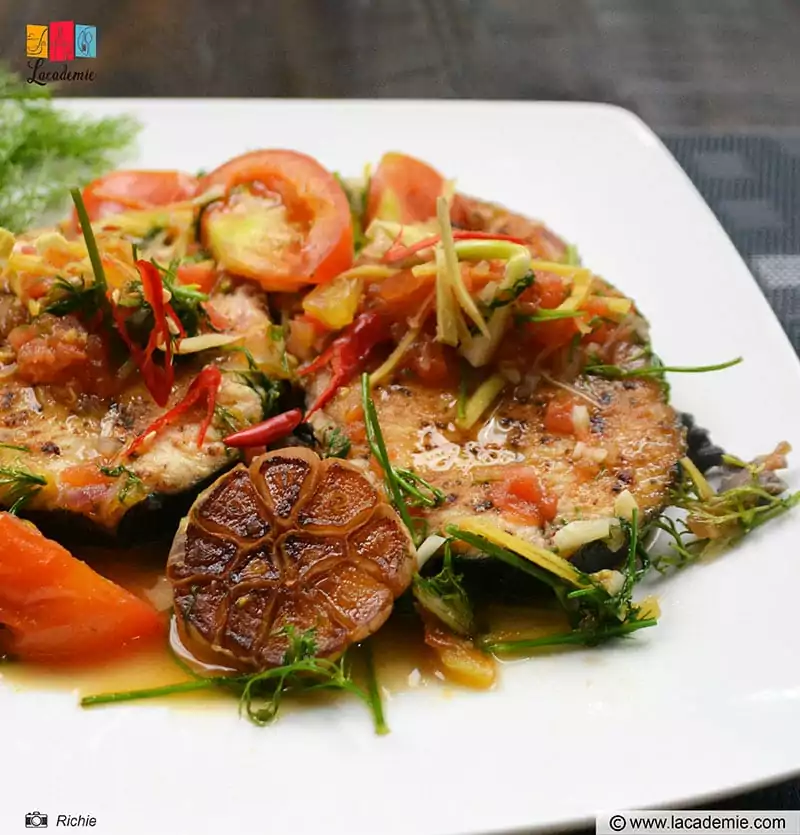 Tips And Tricks
This section will prove helpful when you need some serving suggestions or cooking tips, so give it a quick read!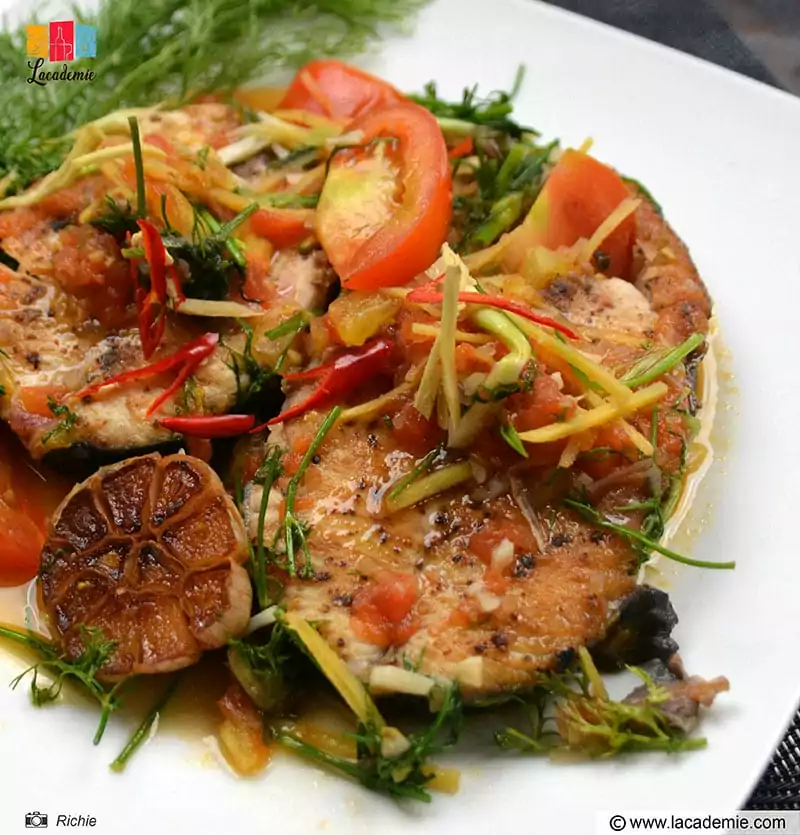 Don't fry the fish too long, or they will dry out and lose their naturally sweet flavor.
Try to enjoy this dish in one go, as mackerel in tomato sauce isn't the best dish to leave overnight.
While cooking the fish in the sauce, avoid flipping them, as doing so causes them to break apart.
I love serving my Ca Thu Sot Ca Chua with steaming hot rice. The dish is also great for pairing with Banh Mi (Vietnamese bread) and various kinds of salad.
Pineapple juice, which has a sweet and sour flavor, is a good choice to balance the recipe's savory taste. If you want to add pineapple juice, add about 1 teaspoon at a time and give the sauce a taste test before adding more.
Have A Great Meal With Your Loved Ones!
Here's one last tip: Vietnamese mackerel in tomato sauce tastes much better when you enjoy it with your friends and family. If you're having a family reunion or friend gathering soon, don't hesitate to give this dish a go. I bet your loved ones will adore this Vietnamese recipe!
If you have any questions about today's dish, let me know by commenting below. I'll try my best to give you the answer you need. Furthermore, please share this recipe with the people you know so it can reach more food enthusiasts!
Nutrition Facts
2 servings per container
---
Amount Per ServingCalories710
% Daily Value *
Total Fat 37.8g

57

%
Cholesterol 150mg

50

%
Sodium 2430mg

102

%
Potassium 2405mg

69

%
Total Carbohydrate 40.7g

14

%

Dietary Fiber 8.1g

32

%
Sugars 9.3g

Protein 57.8g

114

%
---
* The % Daily Value tells you how much a nutrient in a serving of food contributes to a daily diet. 2,000 calories a day is used for general nutrition advice.