My air fryer orange chicken recipe is just as good as the one you find on the menu of your favorite Chinese restaurant. Better yet, you can whip up this dish from scratch in just about 20 minutes!
The air fryer handles the frying part perfectly, resulting in super crispy and juicy chicken. Moreover, the flavorful orange sauce does an excellent job of elevating the chicken, creating an unforgettable mouthfeel in every bite.
After today's post, making this crazy delicious dish at home won't be a dream anymore!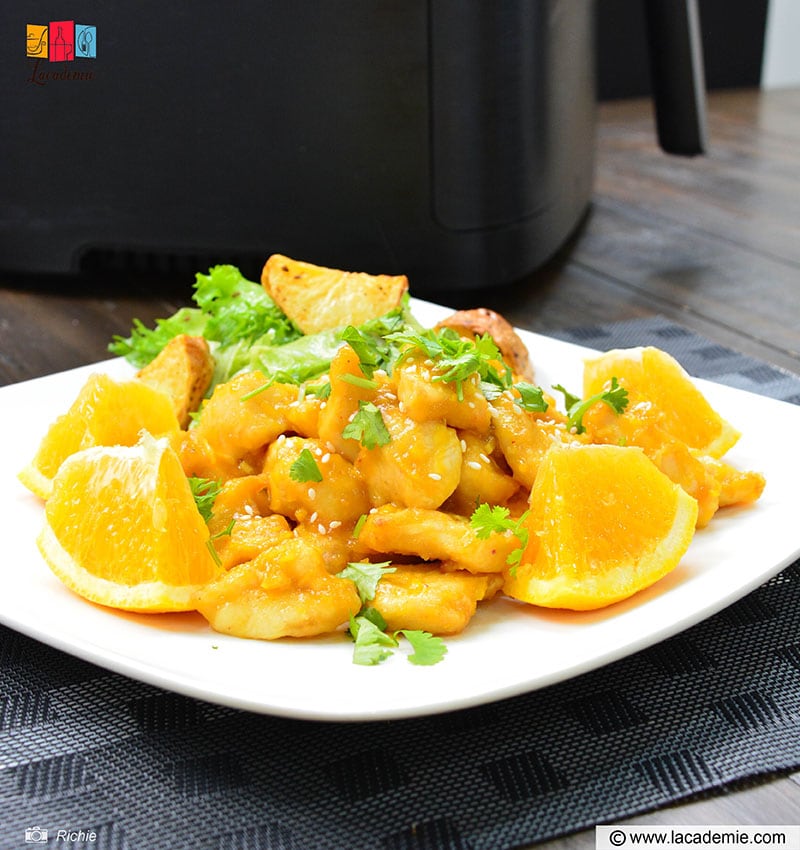 Orange Chicken – An American-Chinese Delicacy
Orange chicken is a common item in Chinese restaurants in America. It consists of battered and fried chicken pieces coated in a sweet and spicy sauce. While many people believe that the dish originated in China, it's actually an American-Chinese invention.
Regardless of its true origin, it's undeniable that orange chicken has become a well-loved dish for many restaurant-goers. You can enjoy this dish on its own or pair it with steaming hot rice for a full-on Asian-style meal.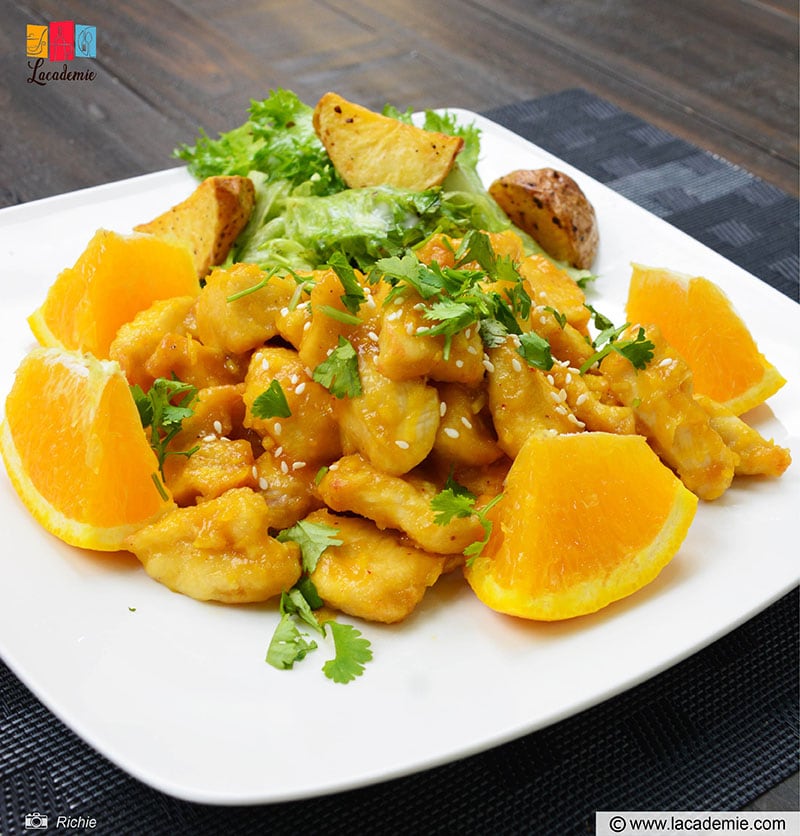 Tools
Basically, all you need is an air fryer and some essential kitchen tools, such as a high-quality knife and chopping board.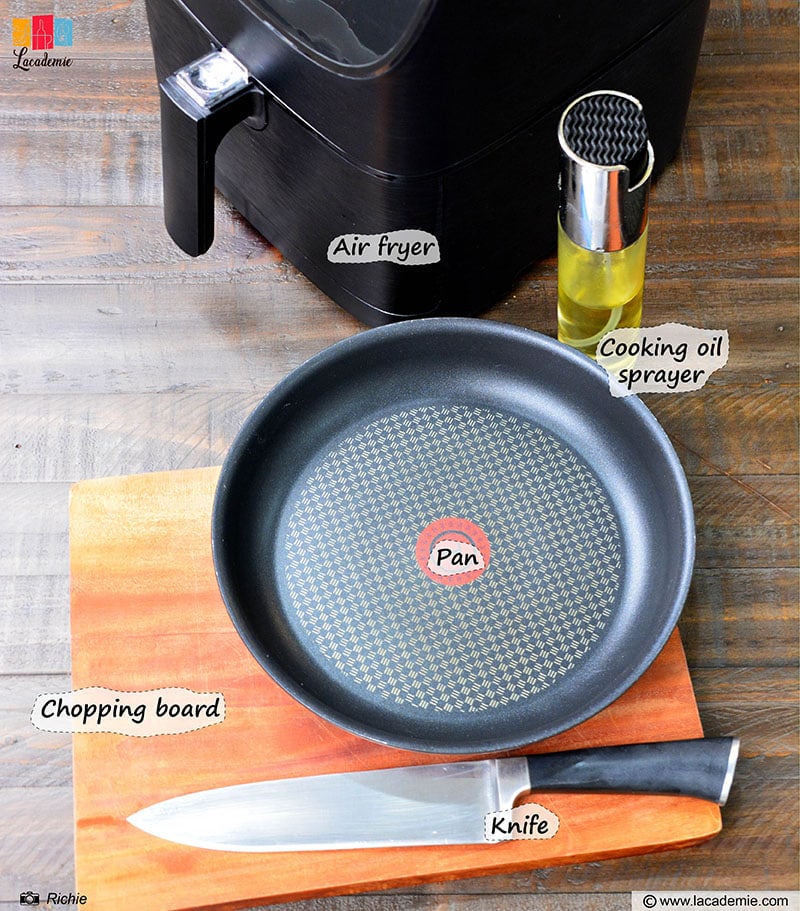 Air fryer: I use the Pro air fryer oven combo from COSORI. You can either use the Pro I or the Pro II. If yours is different from mine, note that the cooking time might vary.
Knife and chopping board: I recommend using a sharp, well-maintained knife so that you can cut the chicken into even pieces easily.
Cooking oil sprayer: You don't need too much oil, just a light spray on the air fryer basket and chicken is enough. Use cooking oil with a neutral flavor profile.
Pan: For making the sauce.
Ingredients
Here are all the ingredients you'll need. If you have trouble finding any of them, I recommend going to an Asian store or market.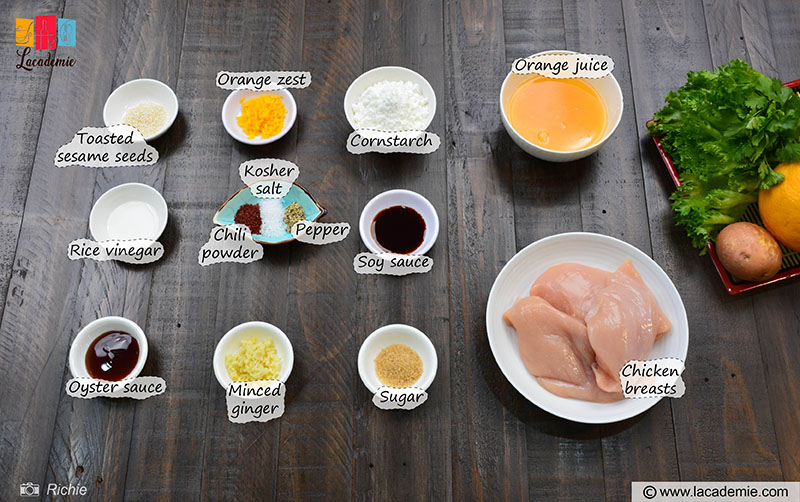 Chicken breasts: Opt for boneless and skinless chicken breasts. You can also use chicken thighs.
Cornstarch: Helps the chicken crisps up nicely. All-purpose flour is a good alternative.
Orange juice: Freshly squeezed orange juice yields the best-tasting result.
Orange zest: Adds more depth to the sauce and gives it a more vibrant orange flavor.
Ginger: A little ginger helps the sauce to be more aromatic.
Rice vinegar: Provides a touch of tanginess that makes the sauce more balanced.
Soy sauce: Opt for tamari sauce if you want the recipe to be gluten-free.
Oyster sauce: A dark and rich condiment used in many Asian recipes. It lends an umami flavor to the dish.
Spices: Ground pepper, kosher salt, chili powder, toasted sesame seeds, brown sugar.
Salad: For serving
Directions
Now that you've had all the required tools and ingredients at hand, it's time to start cooking!
Step 1: Season The Chicken
Cut the chicken breasts into bite-sized pieces.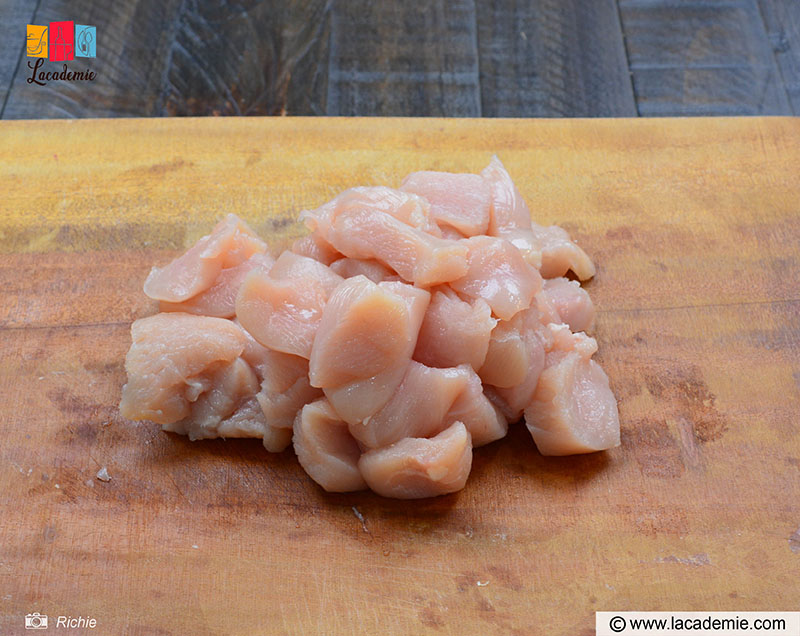 Season the chicken with cornstarch, chili powder, salt, and pepper. Mix well and set aside.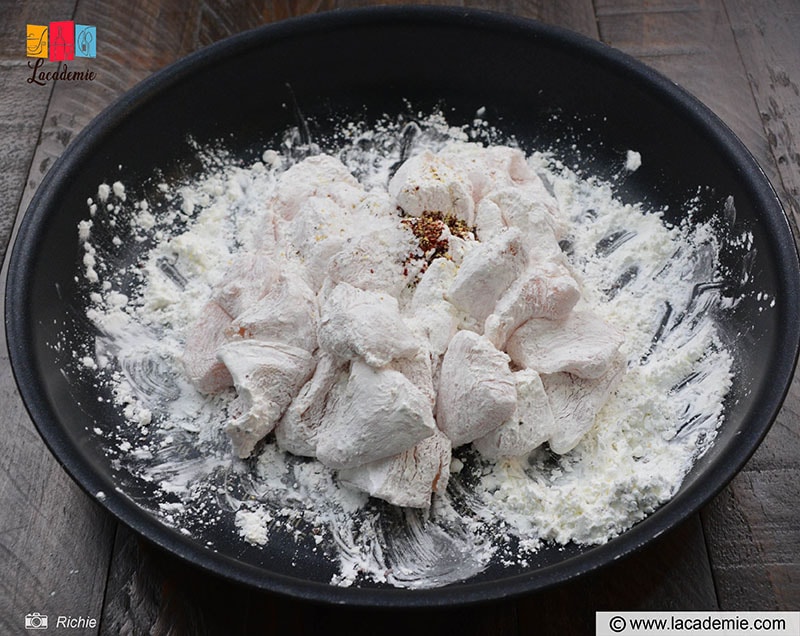 Step 2: Fry The Chicken
Preheat the air fryer for about 5 minutes. Doing so results in a stabler cooking temperature, which helps the chicken cook more evenly.
Spray a little oil on the air fryer basket. Place the chicken pieces in the basket.
Spray the chicken with cooking oil. Air-fry them at 400 degrees F for 6 minutes.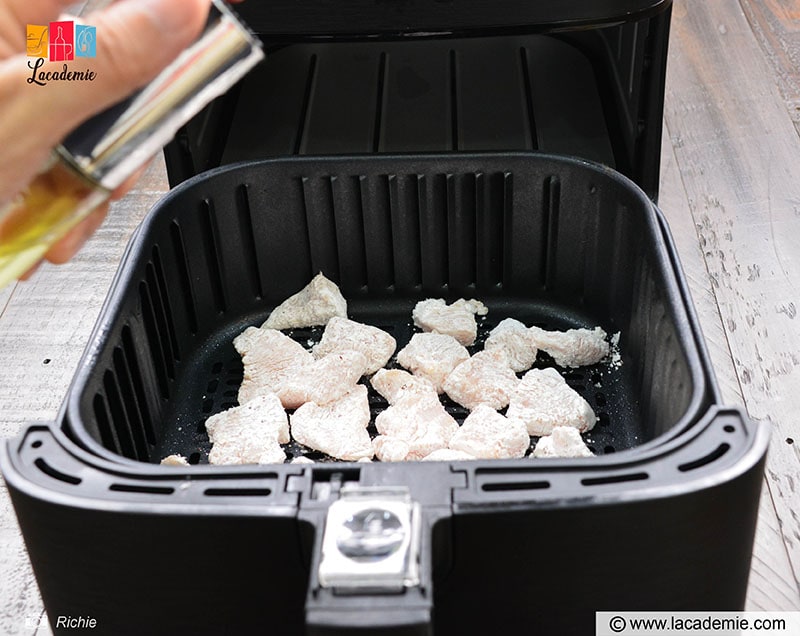 After 6 minutes, take the chicken out of the air fryer and set it aside.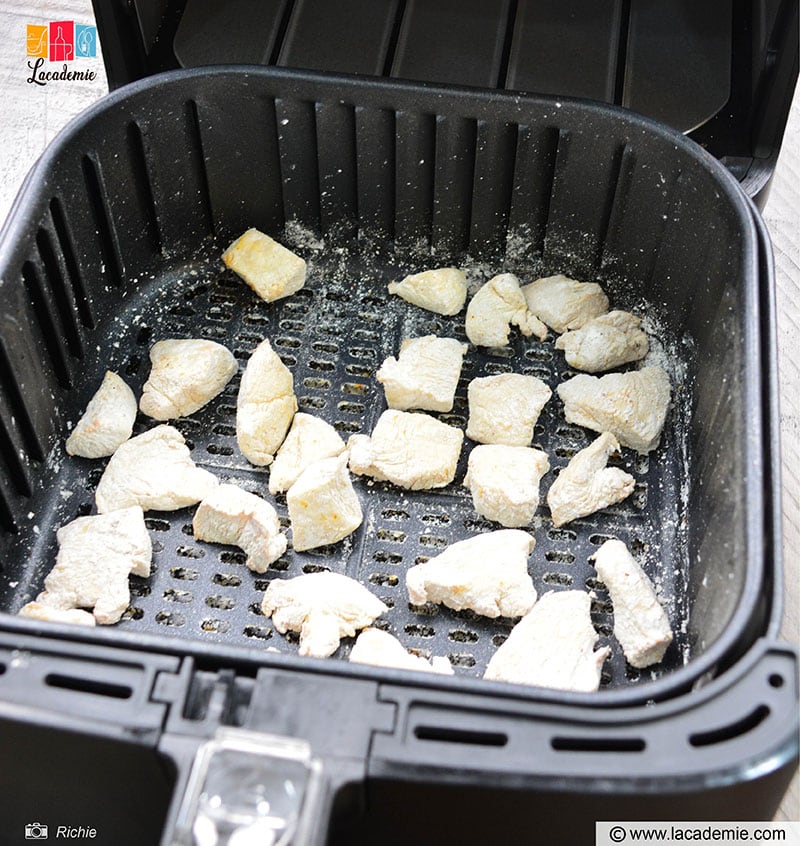 Step 3: Make The Orange Sauce
Melt some butter in a heated pan. You can also use olive oil instead, but I prefer the taste of butter.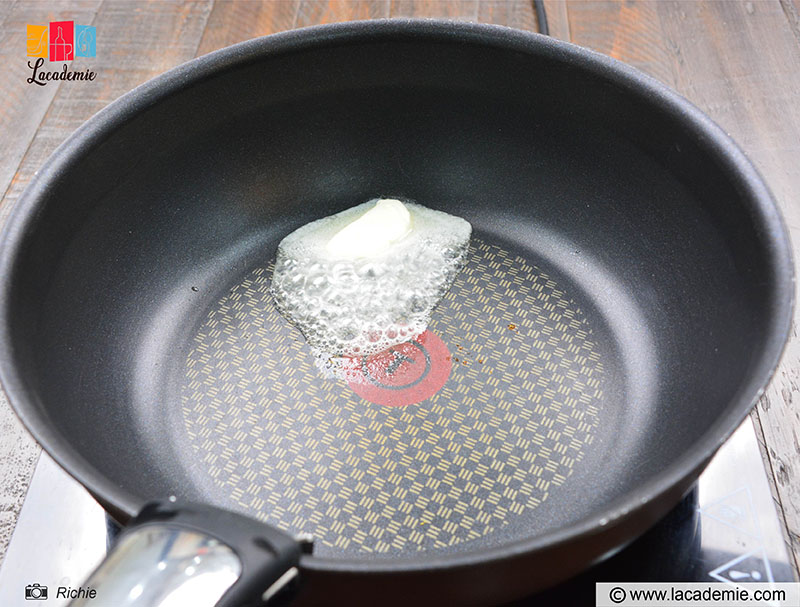 Once the butter is melted, add the minced ginger and stir until fragrant. Next, pour in the orange juice and stir well.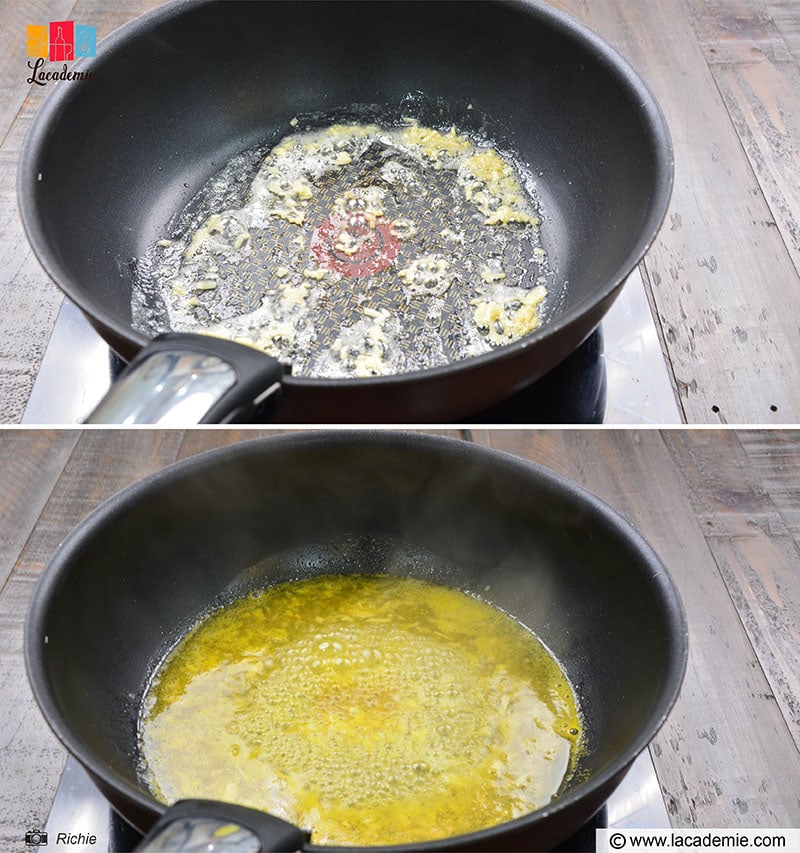 Season the mixture with sugar, soy sauce, rice vinegar, and oyster sauce. Continue stirring on low heat.
Add the orange zest and give the sauce a good stir.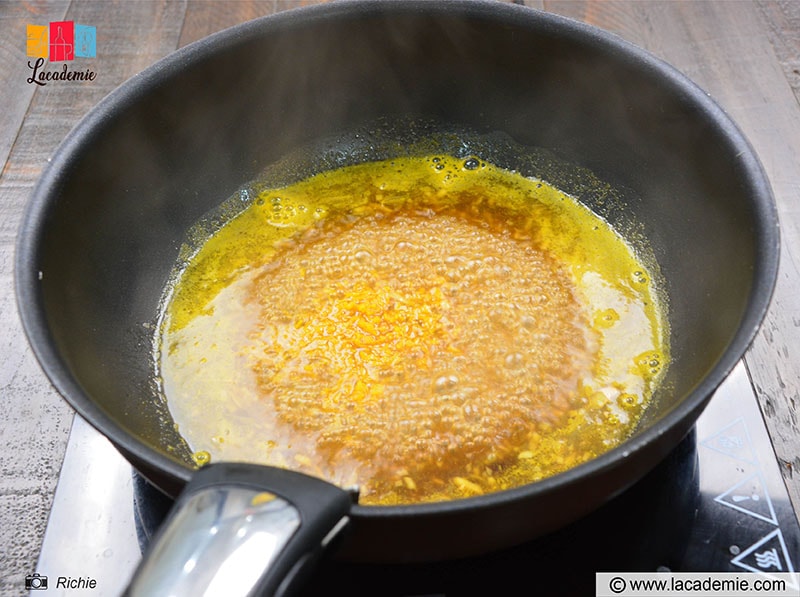 Lastly, add the fried chicken to the pan and stir for 5 minutes or until the sauce thickens. Cut the heat and remove the chicken from the pan.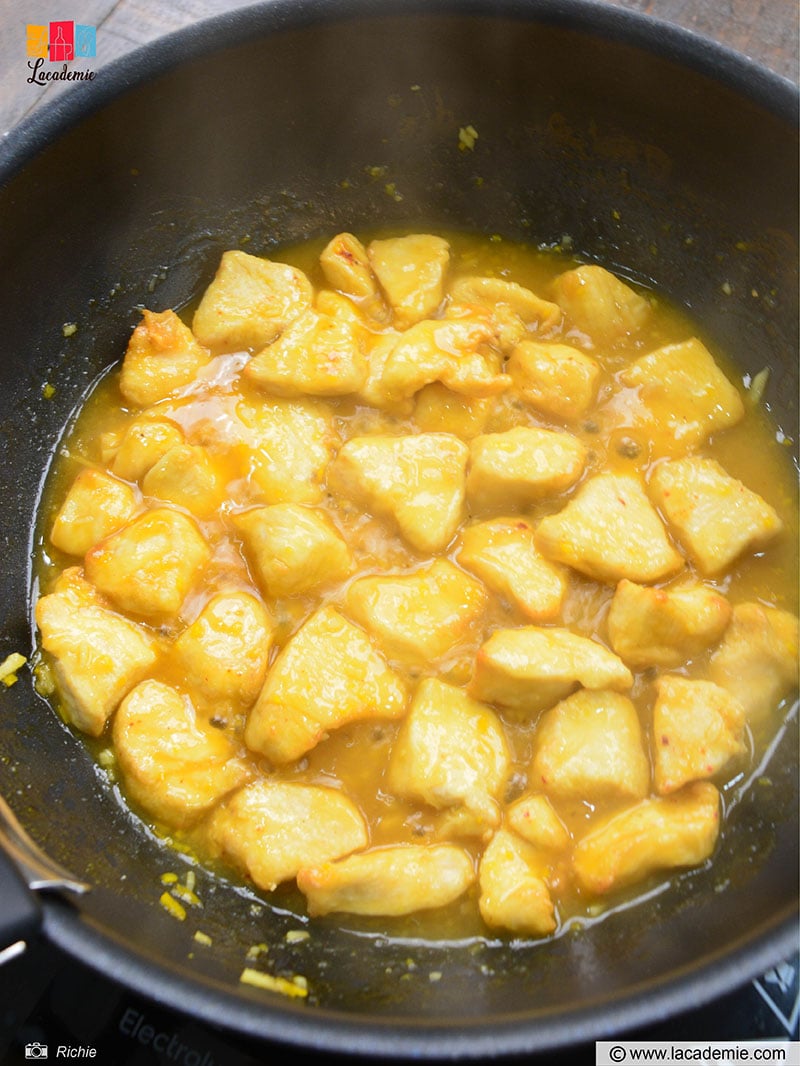 Step 4: Present The Dish
Place your orange chicken on a plate and give it a sprinkle of toasted sesame seeds. Garnish the chicken with some cilantro and serve it alongside your favorite salad.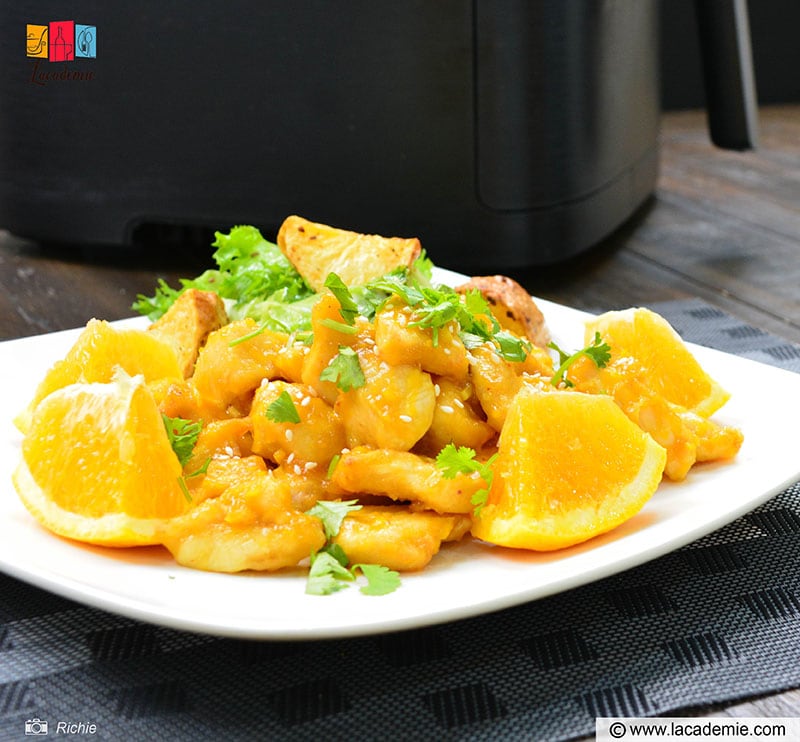 Tips For Storing Leftovers
Have some leftovers and don't know what to do with them? The tips and tricks in this section will help you with that (and more)!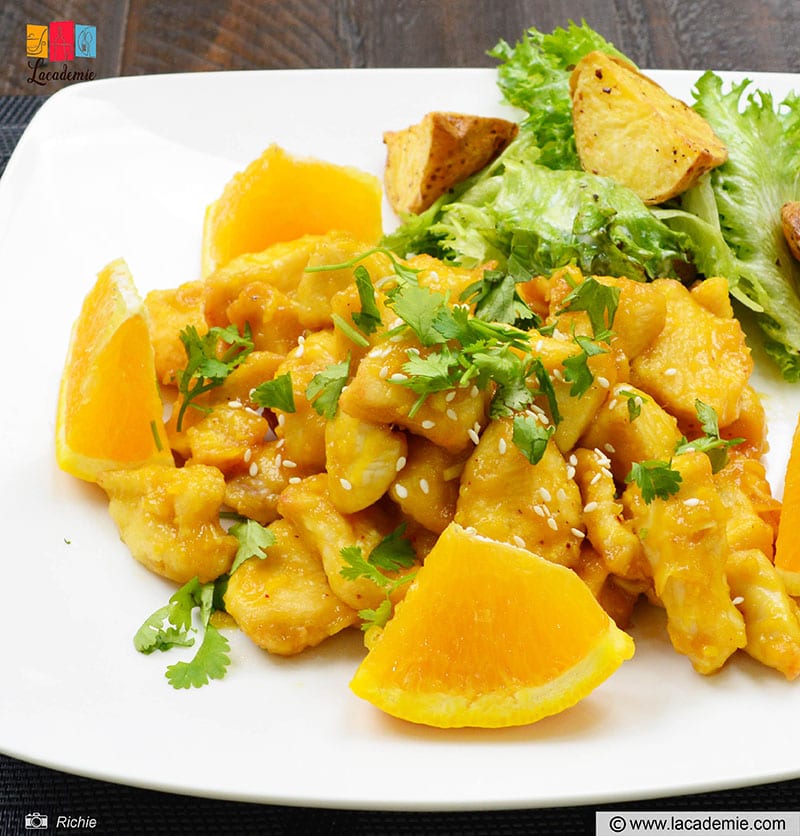 The best way to store leftovers is to put them in an airtight food container and refrigerate them. Your orange chicken will last for about 3 days.
You can also freeze the leftovers, but remember to keep the chicken and the sauce in separate containers. Otherwise, the chicken will turn soggy once reheated. The frozen chicken and orange sauce lasts for about 3 months.
To reheat the chicken, air fry it for 4 minutes at 400 degrees F. I usually line the basket with parchment paper.
For frozen chicken, transfer both the chicken and sauce to the fridge and let them thaw overnight first. Then, reheat them as instructed above.
Better-Than-Takeout Orange Chicken Is Waiting For You
Air fryer orange chicken is a tasty, healthier, and convenient alternative to the traditional deep-fried version. The air fryer allows you to enjoy crispy, juicy, and flavorful chicken without the added oil and grease. This dish is perfect for busy weeknights or whenever you crave a good chicken recipe.
I hope you found today's post helpful and that it has inspired you to try making classic Chinese takeout at home. If you have tried this recipe or have any tips of your own to share, leave a comment below.
Please don't forget to like, comment, and share this article with your friends and family. Your support means the world to me. Happy cooking!
Nutrition Facts
6 servings per container
---
Amount Per ServingCalories211
% Daily Value *
Total Fat 3.4g

5

%
Cholesterol 73mg

25

%
Sodium 825mg

35

%
Potassium 520mg

15

%
Total Carbohydrate 18g

6

%

Dietary Fiber 0.9g

0

%
Sugars 4.2g

Protein 24.8g

48

%
---
* The % Daily Value tells you how much a nutrient in a serving of food contributes to a daily diet. 2,000 calories a day is used for general nutrition advice.