These Asian breakfast recipes are the best options if you want something good at the start of your day. Despite the constant push for legitimization in the media, overly sweet morning staples like cereals and pancakes are not suitable for your health.
Asian-styled delicacies offer a well-balanced alternative that packs many unique and irresistible flavors. With the inclusion of nutrients like fiber and protein, these dishes can make you feel ready for any challenges.
If you want to change your lifestyle to a more positive one, you've finally come to the right place. Not only am I going to show you some of the best breakfast recipes from Asia, but I will share how you can recreate them inside of your home. Enough talk, let's get cooking!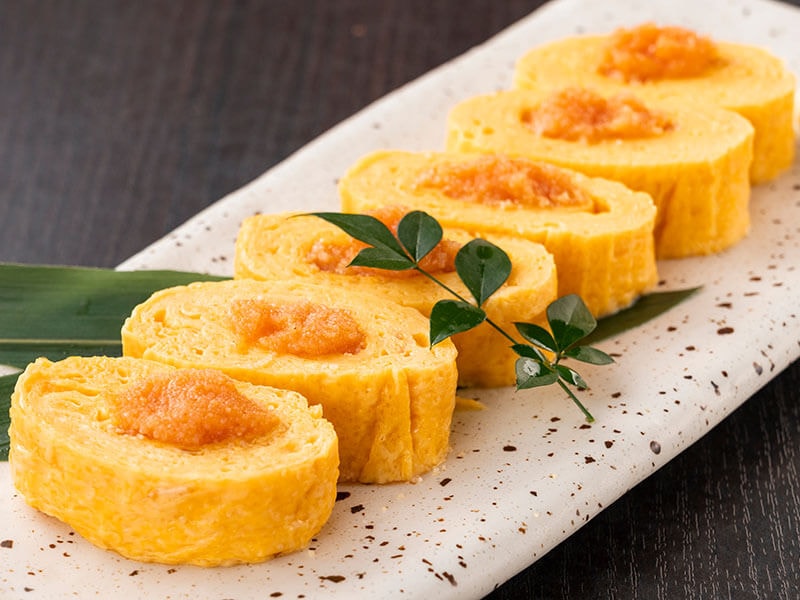 Asian Breakfast Is Nutritious, Easy, And Tasty!
When it comes to Asian cuisine, the diversity is incredible. The continent has many countries with their cooking styles, which means the breakfast option is almost endless. Don't worry because this recipe list is about the best and easiest you can make.
Total time: 3 hours 20 minutes
Breakfast is a crucial mealtime, and the Chinese people understand this fact. That's why most morning Chinese dishes are relatively nutrient-rich and delicious. One notable example is Baozi, a Chinese meat bun that contains a balanced set of ingredients.
The best thing about Baozi is how you can taste two different textures simultaneously. The exterior consists of a very soft layer of dough. It is quite soft and spongy to the touch. The taste is quite peculiar when you feel a hint of sweetness that mixes with mild acidity from the yeast.
But the outside shell is nothing compared to what you get from the filling. The first sensation you will notice is the juiciness of the meat mixture, consisting of ground pork, ginger, and onions. Thanks to the dough trapping the moisture, the flavors get even better.
Not just that, the recipe utilizes quite a lot of Chinese condiments like oyster sauce, Chinese cooking wine (Shaoxing wine), and dark soy sauce to enhance the savoriness. This one meat bun alone can give you enough energy for a whole morning.
A typical Baozi recipe that can fill your empty morning stomach.
Total time: 30 minutes
If you feel like eating something more unique than the standard breakfast option at a Chinese restaurant, let me introduce you to this recipe called Jian Bing. This crepe-like Chinese delicacy is going to capture your heart with its simplicity.
The best thing about Jian Bing is blending different textures in a tiny package. First, you can feel the standard chewiness from the batter. It's pretty thin, so you won't have trouble biting through the whole thing.
Second, after experiencing the spongy dough, you can taste the creaminess of the whipped eggs. They fill the crepe with a delightful flavor that goes beyond words. After that, you can hear that crunch coming from the deep-fried Wonton wrappers. The crispiness is the attraction.
Jian Bing usually comes with a side of spicy and savory dipping sauce, consisting of soybean paste and chili garlic sauce.
Total time: 35 minutes
When the weather gets a little too chilly in the morning, it's always nice to have a bowl of soup. In this entry, I want to introduce you to Wonton Soup. This nourishing Chinese dish is so fantastic and satisfying that it can thaw your frozen heart.
If you want to compare this dumpling with potstickers, another type of dumplings, Wonton uses relatively thin and soft wrappers, making the filling more accessible. With each bite, you can taste the filling very clearly. The ingredients make the filling quite juicy and savory.
As for the broth, most of the flavors come from chicken stock, rice vinegar, and soy sauce. The mouth-watering breakfast soup will taste quite meaty with an umami undertone. When you pair the broth with Wonton dumplings, the whole experience is just quite divine.
This version of Wonton Soup goes with bok choy (Chinese cabbage). The crunchiness of the vegetable is rather refreshing. If you want the soup to be spicy, drizzle some chili oil (red pepper flakes, sesame oil, and balsamic vinegar) on top.
Total time: 40 minutes
If you ever get a chance to visit Hong Kong or the Guangdong region, you have to eat the much-beloved Shumai. The specialty is a prominent part of the Dim Sum cuisine, Guangdong's version of brunch time. But if you can't travel right now, I still have this recipe here.
It's pretty easy to make a batch of homemade Chinese shrimp-based specialty. You can buy Wonton shells for the wrappers since they're available in many Asian grocery stores. The texture of Wonton wrappers is quite soft and creamy, making them so delectable.
The filling is a paste consisting mostly of shrimp. With the help of aromatics like garlic, ginger, and lemongrass, you can feel a lot of that herbaceous aroma in the filling.
The combined essence gives the dumplings a zesty and peppery after-taste so you can either enjoy it for breakfast or lunch.
This tutorial helps you recreate Shumai, a famous Dim Sum delicacy.
Total time: 8 hours 15 minutes
Banh Mi, or Vietnamese Baguette, is a popular morning street food delicacy in Vietnam since it's convenient, balanced, and quick to make. Unlike the French version, Banh Mi is less dense, and it usually comes with fillings like the Subway sandwich from the U.S.
For this delicious Asian slow cooker recipe, you can buy plain Banh Mi at the nearest Vietnamese bakery or substitute it with French Baguette instead. The filling takes a bit of effort since you will have to braise pork alongside smoked paprika and black pepper in a slow cooker.
When you're done with the pork, shred it into smaller pieces. The meat would go well with pickled carrots and cucumbers. The smokey and savory pork provides an exciting contrast to the sour vegetables.
The final step is to stuff the middle of the Banh Mi with meat and pickled vegetables. With just one serving, you can have a nutritious and flavorful meal.
Total time: 12 hours 20 minutes (including refrigerating time)
For some people in China, their day would start with a plate full of these delectable fried dough sticks called Youtiao. And since the dough is quite greasy, most Chinese people would pair this morning treat with a bowl (or glass) of refreshing soy milk.
The best thing about this Chinese delicacy is that it's pretty easy to make as long as you have milk, flour, and egg. Just combine the three ingredients until you see a dough. If you want the dough to puff up nicely, sprinkle baking powder.
During the frying process, make sure to turn the Youtiao dough regularly so all sides will become golden and crispy. This step enhances the flavors to a much higher degree. You can smell that sweet and buttery fragrance wafting around the kitchen.
Total time: 3 hours 30 minutes
With a culinary market as diverse as Vietnam, you won't have just one breakfast specialty to satisfy your taste buds. There are multiple options that you can try out. And one such example is the Vietnamese Beef Noodle Soup or Bun Bo Hue.
While the preparation for this recipe from Vietnam might be time-consuming, I assure you that the result certainly justifies the means. Thanks to beef bones and pork hocks, the broth is vibrant and savory. A sip from the soup can energize you due to its abundant proteins.
Apart from the stock, the recipe also has many flavorful ingredients like pork sausage, fish sauce, and shrimp paste. The shrimp paste and fish sauce provide a strong aroma, yet it's not overpowering the entity of the dish. The fragrance elevates the taste even further.
Total time: 5 minutes
If you're a fan of a simple omelet to start the morning with, this recipe will please you. Introducing Kai Jeow, or simply Thai Omelet. The taste is unlike your usual omelet, emphasizing more exotic qualities from many eastern cuisines.
This Thai-styled specialty can be relatively simple, with only eggs, green onions, and fish sauce as the ingredients. The fish sauce provides a pleasant umami undertone to the omelet, while the green onion slightly crushes the texture.
The best way to fry Kai Jeow is when the oil gets hot. Quickly pour the egg mixture in and wait for the omelet to puff up immediately. Flip when you see that the bottom side of the omelet turns quite solid.
This method can crisp up the exterior, but the interior stays quite soft and runny. The creaminess will explode into your tongue when you take that magical first bite.
Total time: 30 minutes
As a popular staple in Korean cuisine, Korean Scallion Pancake, or Pajeon, is available as both a fantastic appetizer and a reliable breakfast. The recipe only takes a short time to make, and the ingredient list doesn't require too much effort to get.
Whip a combination of flour, garlic powder, and onion powder in a bowl with cold water to prepare the batter. The cold water helps the batter crisp up quickly during the deep-frying process. Next, pour the mixture onto a frying pan.
Top the mixture of green onions, eggs, and shrimp. The layer of eggs can increase the creaminess of the Pajeon, while the green onions offer that freshness. Shrimp is the most popular protein choice for many versions, but you can also toss in calamari (squid rings).
This Panjeon recipe is so easy. You can make it any time during the day.
Total time: 30 minutes
Sometimes, a morning meal can be a simple bowl of stew. However, what should you choose out of many recipes? Let me introduce you to Kimchi Jigae, an incredible stew from Korea. This delicacy will make you feel satisfied with every sip.
First, let's talk about kimchi. It's a type of spicy fermented cabbage from Korea. Due to the fermentation, kimchi contains a vast amount of acidity. However, when you pair it with a rich and meaty broth, the sourness becomes palatable to your taste buds.
To create the delightful soup base, combine chicken broth (or other types of your choice) with Korean red chili paste and pork belly. The chili paste provides that heat to go along with the savoriness of the pork belly.
You can either have the soup as it is or try the traditional Korean way by adding a bowl of white rice directly into the soup.
Total time: 20 minutes
While Korean Toast might be a type of popular Korean street food, it doesn't mean you can't have it for breakfast. Thanks to the recipe, you can make this wonderful delicacy anytime in the comfort of your home.
Two factors make up an excellent Korean Toast. The first one is the sandwich bread, where you get the signature creaminess. The best texture to aim for is a crispy exterior while the interior stays fluffy. If you like, you can sprinkle some sugar for that extra sweetness.
The second factor is the omelet core consisting of whipped eggs, cabbage, and carrots. This combination gives you a balanced set of flavors, from the savoriness of the eggs to the more fresh-tasting and crunchy vegetables.
Aside from those two, a third secret factor is a type of topping. It is a mixture of mayonnaise and ketchup. The condiments add another layer of richness to the delicacy.
Total time: 45 minutes
When it comes to a quick and easy breakfast, Japan doesn't play around. There is a wide variety of dishes that you can pick. But for today, I want to focus on a specific recipe called Japanese Gyoza.
Various factors make this Japanese morning dish so great. First, the wrappers are relatively chewy and absorbent. The wrappers will soak up many flavors when you eat Gyoza with a special dipping sauce (vinegar, soy sauce, and ginger).
The other essential part of this delightful Japanese delicacy is the filling from ground chicken, minced garlic, and seasonings (soy sauce, sesame oil, and rice vinegar). The garlic and seasoning turn the chicken into a savory and rich mixture.
And let me tell one more secret to a great plate of Gyoza: The bottom crust. The pan-frying will crisp up the bottom layer so you can feel that crunch whenever you bite into the dough.
Total time: 18 minutes
This next entry is a fusion between a western creation and Japanese creativity. Despite the simplicity in presentation, the Japanese Egg Salad Sandwich, or Tamago Salado, will leave your mind in a daze because its taste is more complex than you could imagine.
The best way for you to recreate this recipe coming from Japan is to get a type of white bread called Shokupan. It looks like a standard loaf of sandwich bread, but the core is much fluffier. It's almost as if you're biting into a milky cloud.
As for the sandwich filling, it consists of an egg salad mixture and a hard-boiled egg. The combination comes from blending the eggs with Japanese mayonnaise. Japanese mayo is a lot creamier and sweeter compared to more Western variants.
When it's time to assemble the sandwich, place half of a hard-boiled egg in the middle of a bread slice, pour the egg salad on top, and close it with another piece. This breakfast will be pretty nutritious since it contains a fair balance between protein and carbs.
Total time: 18 minutes
If you don't have a lot of time to make a proper sandwich, let me introduce you to the Ogura Toast. It's another western fusion breakfast that originated in the city of Nagoya during the 1920s. This dish is a quick energy boost to go with a cup of coffee in the morning.
The central portion of this Japanese delicacy relies heavily on a slice of toasted bread. If you already have the Shokupan in your pantry, use it to bring out the best flavor. The soft and sweet core will perfectly contrast the crunchy, toasty exterior.
And for the topping, the way that most Nagoya locals prefer is to add red bean paste, salted butter, and a generous serving of whipped cream. The red bean offers a fragrant nuttiness, while the salted butter provides that necessary savoriness to enhance everything else.
Why do you eat the bland cereal when you can have this Ogura Toast recipe?
Total time: 25 minutes
Okonomiyaki, or the Japanese Pancake, is more than just a typical street delicacy in Japan. I guarantee that you will never return to that boring bowl of cereal again once you have it in the morning. It's so quick to make with many easy-to-find ingredients.
First, you have to create the pancake batter by mixing chopped cabbage, scallions, and bread crumbs. When you combine the bread crumbs with whipped eggs, the mixture becomes a binder to hold the pancake shape.
Moving on to the cooking process, pour the batter slowly onto a pan and just for the bottom part to cook. After that, carefully flip to brown the other side as well. After everything is done, you will get a crunchy and creamy pancake.
Okonomiyaki is also famous for its toppings. You drizzle a bit of vegan Worcestershire sauce and Japanese mayonnaise on top in this particular recipe. These sauces can contain a slight tang to improve your appetite.
Total time: 20 minutes
Tamagoyaki, or Japanese Rolled Omelet, takes time and effort to create. But once you have successfully mastered the rolling technique, your breakfast table will become even more vibrant with the yellow and creamy goodness.
If you want the cooking process to be much easier, get a Tamagoyaki pan, a rectangular frying pan. However, it's possible to do it with an average round pan. It's just going to take some practice.
The most significant difference between this type of omelet and other versions is the surprisingly sweet-and-savory flavor of Tamagoyaki. The seasonings include a generous amount of sugar and dashi, a type of lovely soup stock. You will like this dish if you're a sweet tooth like me.
Before frying the eggs, you can strain the mixture so the omelet can come out smooth and fluffy. You can use chopsticks or a spatula to roll the omelet (Protip: It's easier to move if it is still runny). And at the end, you can enjoy a bouncy breakfast side dish.
Total time: 40 minutes
Rice porridge is an excellent way to start your day if you prefer a light Asian-styled breakfast. But a typical bowl of porridge can be plain and somewhat dull. I want to introduce you to this Japanese variant called Ojiya.
To make the base, you can use rice, dashi, and water. With the help of dashi, the rice will turn out quite sweet and fragrant. This combination alone is enough to please your taste buds. However, I'm the person who likes to help you widen your horizon even more.
There are many ways you can top the Ojiya with today's recipe. The first way is with salmon roe, giving the porridge a fun texture. The feeling of these eggs popping in your mouth is incredible.
The second way is with raw sushi-grade salmon. The fatty and richness of the fish will blow your mind away. The third way is to add an Umeboshi or Japanese salted plum. The plum is sour and quite salty to balance out the sweetness of the porridge.
Total time: 40 minutes
Onigiri, or Rice Balls, has become more than a simple delicacy. It's almost a way of life in Japan since it's probably the one dish that most Japanese people know how to make. It takes no time to make and is perfect for the busy modern life.
You will have to get sushi rice, nori (dried seaweed sheets), and a spicy tuna mixture for this particular recipe. Combine canned tuna with Japanese mayonnaise and Sriracha hot sauce to make the mixture. The creaminess and spiciness complement the rice rather well.
The secret to shaping the Rice Balls is to wet your hands. This method prevents the rice from sticking. After getting the shape you want, make an indentation in the center and add the tuna. Finally, close the hole and use a Nori sheet to wrap around the Rice Balls.
The most exciting part is when you get to eat it. You get a bit of everything, from the fluffy rice to the savory tuna mixture, when you bite into a ball. It evokes a sense of bliss that's out of this world.
Total time: 55 minutes
A simple plate full of Onigiri is good and all, but do you know how you can make that breakfast even better? By pairing Rice Balls with a side of Miso Soup, you can truly experience that rustic yet heart-warming morning meal in almost every Japanese home.
This Asian-styled soup recipe leans more on the traditional side, using common ingredients like tofu, miso paste, and homemade dashi stock. To make the stock at home, boil dried kombu kelp with bonito flakes in a pot of water to extract the signature umami flavor.
The aroma gets even better when combining the rich broth with the fragrant and nutty miso. The savoriness is spreading in every part of the soup. The addition of tofu provides a subtle creaminess that improves the overall texture.
A bowl of Miso Soup is excellent for every morning.
Total time: 25 minutes
Despite cultural and geographical differences, there's one common perception that most people agree with: Eggs are always perfect in the morning. In this entry, I want to introduce the Egg Bhurji, a type of Indian-styled scrambled egg.
Upon a first look, this Indian-inspired delicacy seems quite unlike your typical scrambled egg since it has a flakey appearance. However, don't let the factor deter you from tasting this dish because the sheer complexity of flavors will leave you flabbergasted.
Since Egg Bhurji is from India, it contains more spices than you could imagine, including turmeric, red chili, and Masala powder (a special seasoning consisting of cumin, coriander, and cardamom).
The savoriness and herbal aroma wash over you like a tsunami. And when you think everything has subsided, the spiciness just pops out to give you a memorable after-taste.
Total time: 30 minutes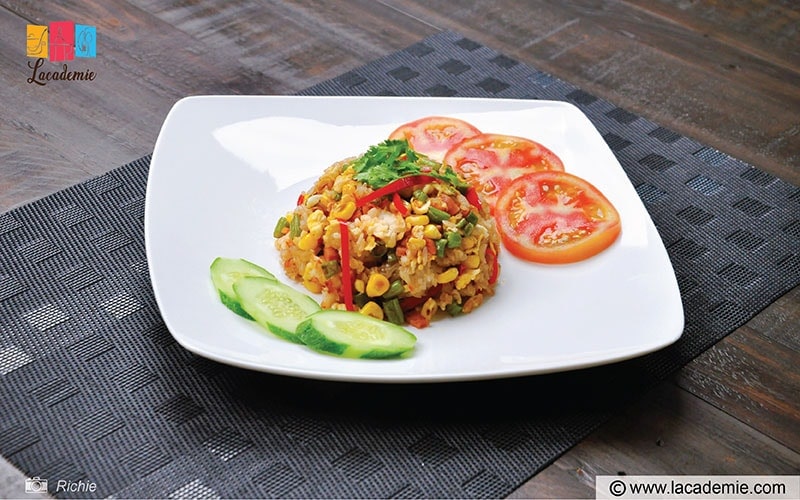 The best thing about this Vietnamese-style fried rice is its versatility. You can have this particular Asian-themed dish anytime during the day, like dinner, lunch, and breakfast.
You can use anything in your pantry as accompaniments to this dish. But the two most essential ingredients are still eggs and cold leftover rice. If you use warm rice, the texture will be pretty mushy and unpalatable. Only cold rice can provide that signature chewiness.
You start with cracking eggs into the frying pan before adding the rice. Make sure to stir regularly to incorporate both components. The most common condiment, in this case, is soy sauce and oyster sauce. It gives the creamy eggs a rich and fragrant aroma and an umami flavor.
Total time: 1 hour 10 minutes
A breakfast meal does not mean you always have to eat savory delicacies. Sometimes, there are sweeter options that you can treat yourself with once in a while. I highly recommend making Danta or Hong Kong Egg Tart during these special occasions.
The Egg Tart is an essential part of Guangdong province's Dim Sum cuisine, its version of brunch. The texture of the sweet treat from China is quite attractive. The delicacy combines a creamy top with a flaky and crunchy bottom.
The top part comes from milk and egg, so you can expect the flavor to be delightful and decadent. On the other hand, puff pastry forms the buttery bottom layer. The crusty texture proves to be quite a contrast to the jelly-like topping.
Total time: 5 minutes
For many people, the most suitable way to start the day is with a cup of coffee. It's alright, but don't you just wish for something new to stir up your palate? If you're interested in trying an insane recipe, let me take you to meet this special delicacy called Dalgona Coffee.
Despite its popularity in Korea, the drink originated from Hon Kee cafe in Macau. The beverage gained much mainstream attention after actor Jung Il-woo likened it to Dalgona, a popular street food candy in Korea.
Unlike plain coffee, this Korean-made beverage will take over your mind thanks to its irresistible creaminess. The foamy top half consists of instant coffee, sugar, and hot water. This mixture is whipped until it increases in volume and thickness.
The whipped coffee usually comes on top of a milky base. You can use either dairy or plant-based milk, but the final result stays the same. It's refreshing and satisfying for a hot summer morning.
Dalgona Coffee proves to be an effective morning beverage for the summer.
These Recipes Add An Asian Flair To Your Morning
A little variety in life will bring so much joy and fulfillment. This theory applies to almost every facet of life, even your diet. If an average person eats the same thing simultaneously each day, they will get bored. This boredom can affect their mental health in the long run.
That's why it's always good to look for new recipes to cook and new dishes to try out. I hope your morning mealtime will be full of exciting and delightful delicacies with this new recipe list. I'm sure everyone in your family will like this recent change.
And with that, today's journey has come to a close. Thank you for being such an attentive audience. If you like to share your ideas, don't be shy and comment down below. Make sure to like and share this article on your social media. As always, have a nice meal!
Nutrition Facts
4 servings per container
---
Amount Per ServingCalories227
% Daily Value *
Total Fat 15.3g

24

%
Cholesterol 186mg

62

%
Sodium 521mg

22

%
Potassium 106mg

4

%
Total Carbohydrate 14.5g

5

%

Dietary Fiber 0.3g

0

%
Sugars 0.6g

Protein 7.9g

15

%
---
Calcium

30

%
Iron

5

%
Vitamin D

18

%
* The % Daily Value tells you how much a nutrient in a serving of food contributes to a daily diet. 2,000 calories a day is used for general nutrition advice.