Asian cooking techniques have always fascinated me with their diverse flavors and distinctive processes. If you're struggling to bring excitement to your cooking, this article might be the perfect solution.
In this post, you'll discover various cooking techniques. Mastering these will unlock a new realm of flavors, creating mouthwatering dishes that will impress anyone who tastes them. Keep reading, as this could be a game-changer in your culinary life!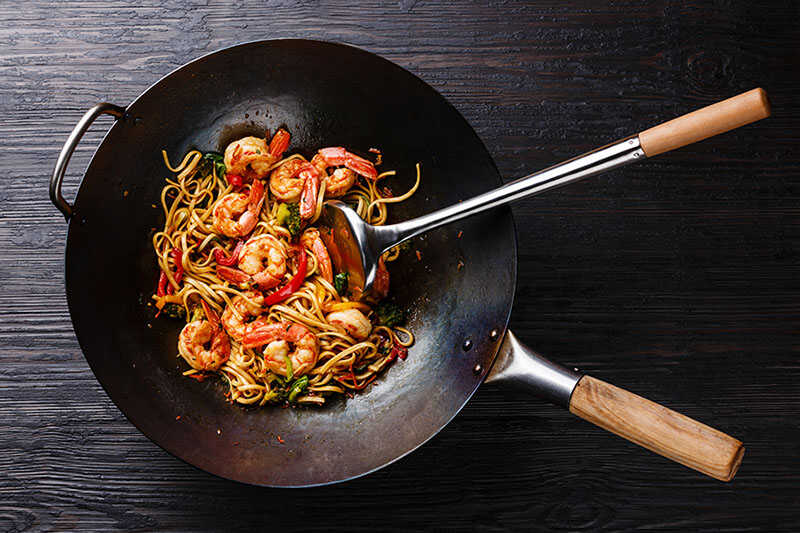 Most Popular Asian Cooking Methods
1. Stir-Frying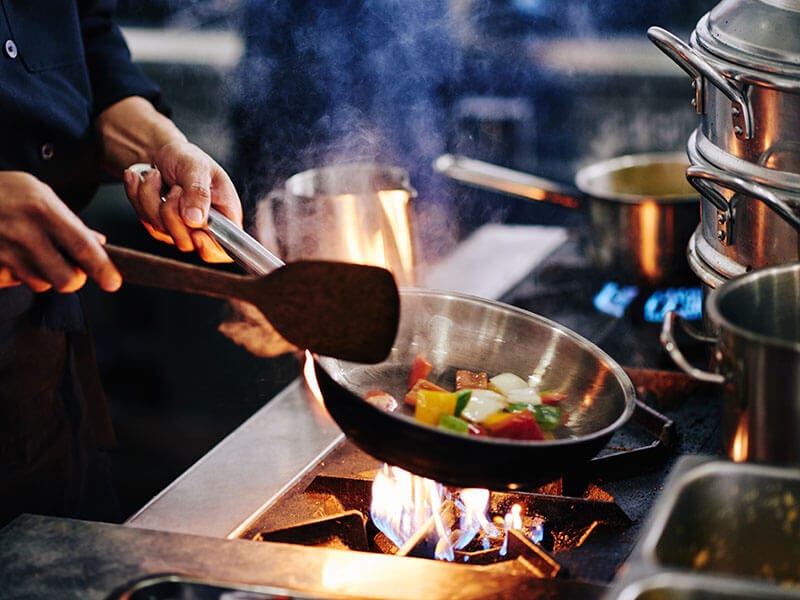 Stir-frying is a technique from China similar to sauteing, but the real magic lies in cooking food over high heat while consistently stirring and tossing. This method allows for even heat distribution and quick cooking.
When stir-frying, I always use my trusty wok or a deep skillet with a handle and prefer using a gas stove, but a preheated electric stove does the trick too. One of its major perks is that this technique needs less oil, which is a healthier alternative.
Plus, stir-frying helps retain the texture, flavor, and nutritional value of food. I've noticed how it keeps my vegetables crisp. Stir-frying is also effective for fish, meat, seafood, and tofu. The only requirement is to cut food into thin or small pieces to cook evenly.
2. Sautéing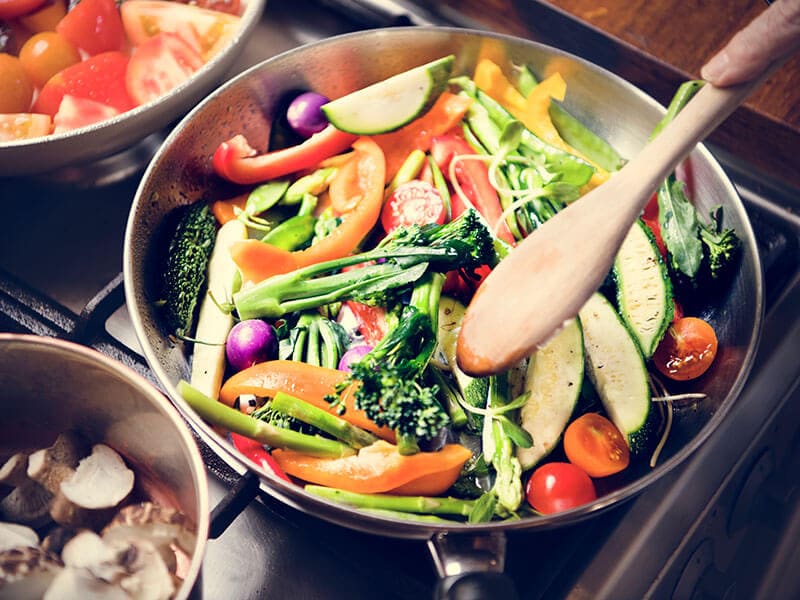 Sautéing is a Western take on the stir-frying technique. It's the art of bouncing or jumping food in a pan, a meaning derived from its French origin, "sauté." Fascinatingly, even Asian chefs adopt sautéing into their set of skills.
This technique, which uses a bit of oil or fat in a hot pan, requires a bit more time and a lower temperature compared to stir-frying. Suitable for thinly sliced ingredients, be it meat or vegetables, sautéing allows you to work with small ingredients easily.
Remember, before adding the food, ensure the pan is sizzling hot. A quick tip from my experience is that you can decide which is the right temperature by dropping water onto the pan, which should evaporate instantly.
Just like stir-frying, sautéing preserves the texture, flavor, and nutrition of the food, adding depth to your dishes.
3. Simmering
Simmering is a culinary skill that I love doing. You're basically cooking using a liquid, but at a heat just below boiling. Ideally, there should be tiny bubbles consistently breaking the surface and steam rising sporadically.
This process, though time-consuming (often hours), yields some of the most tender dishes when used correctly. Also, simmering allows the ingredients to absorb flavors better when you have further cooking afterward. It's my go-to method for beans, vegetables, sauces, and soups.
A personal tip: I usually bring the ingredients to a boil first, then switch to a simmer for more efficient cooking. The idea is for you to get soft, tender, and deliciously satisfying dishes every time.
4. Roasting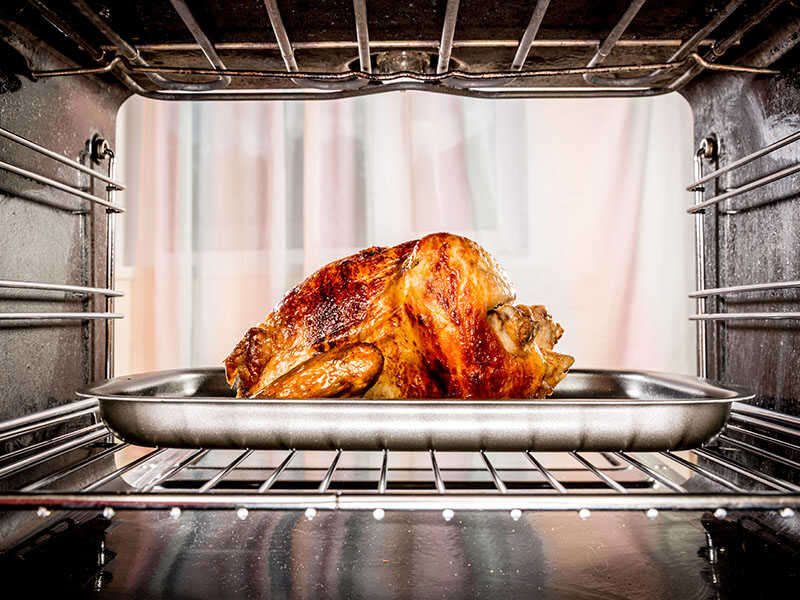 Roasting is about manipulating dry heat, whether in a hot oven or over an open fire. It can transform food into something remarkable on all sides. Similar to baking, roasting sees the temperatures soar higher, making it ideal for tougher dishes.
I've roasted everything from whole animals to humble vegetables to create a contrast between a crispy, caramelized exterior, and a juicy, tender interior. Also, basting the ingredients in their own juices or a tasty marinade is key to keeping them moist.
Some of my favorites include Peking duck, char siu pork, duck rice (in Singapore), and Babi Guling (suckling pig in Bali) – each having a unique texture and taste achieved through roasting.
5. Deep-frying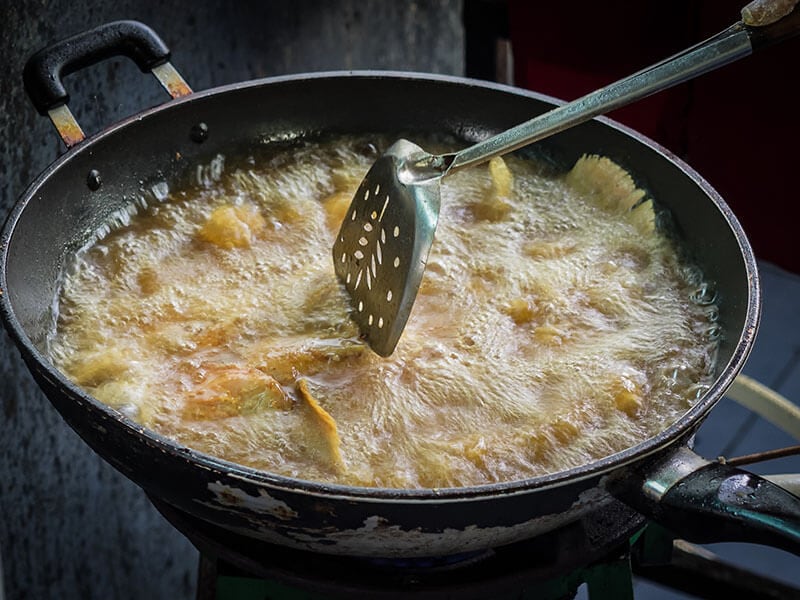 Deep-frying is like the culinary equivalent of a magic trick. You simply submerge food in very hot oil; in no time, it emerges with a crispy, crunchy exterior. I've often employed deep-frying at home, using a wok and oils like vegetable or peanut, while commercial food stores use a dedicated deep-fryer.
The outcomes are always irresistibly delicious though deep-frying can be unhealthy because of the sheer amount of oil used. While you might associate deep-frying mainly with fast food, it's a beloved technique in many cuisines, from China to Japan and Southeast Asia.
One of my personal favorites is Chicken 65, a deep-fried delicacy from India. However, you can dive deeper into many Asian deep-fried offerings like wontons, tempura, or banana fritters.
6. Grilling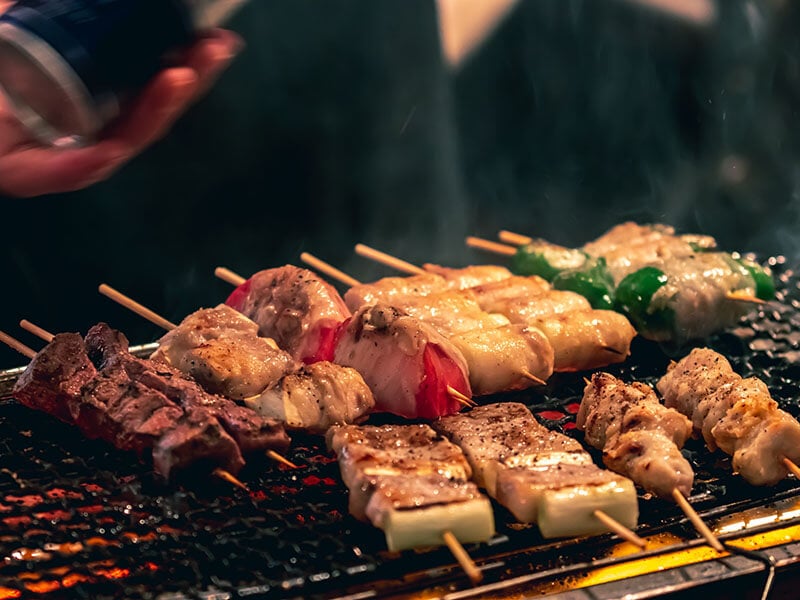 Grilling is a culinary skill I've always found thrilling to apply to meat. As I cook food directly over a heat source, the flame needs to be controlled and adjusted to bring out a smoky flavor, especially when working with meats. Plus, nothing can match the signature charred look.
Typically, I like honing my skill in grilling steaks and Satay meat, an Indonesian and Malaysian classic. It's quicker than a BBQ, but the result is just as satisfying.
In addition, who can forget Yakiniku, the Japanese grilled meat, or Bún thịt nướng, the grilled pork noodle salad from Vietnam?
7. Braising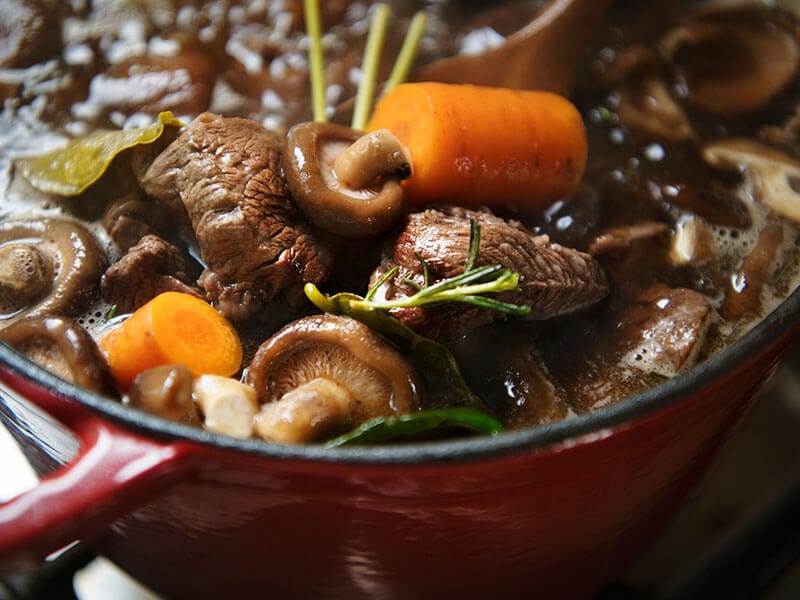 With braising, food is first given a quick boil first. Then, the low heat of simmering breaks down the collagen, creating a rich and silky profile. With a closed container and a little bit of liquid, braising can transform tough cuts of meat into tender, juicy marvels.
It's the secret behind dishes like Filipino-style pork recipes like Adobo or Hong Shao Rou in Chinese cuisine. And here's a tip, don't rush braising, as time is your best bet for getting that mesmerizing tenderness in your ingredients.
8. Steaming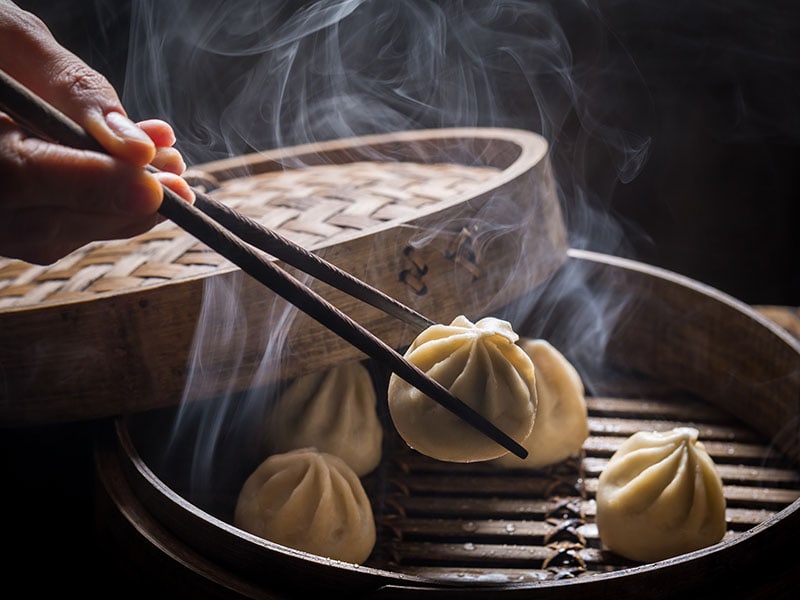 I love steaming for its simplicity and health benefits. The technique usually involves a basket suspended over simmering water, allowing the food inside to be delicately cooked by the rising steam.
I've used this skill countless times for dumplings and steamed buns, but it's equally fantastic for fish, poultry, and vegetables. What I love about steaming is the minimal nutrient loss, with no oil and less cooking time than boiling.
My advice is to keep your water at a slow boil, maintaining that steady evaporation of steam.
9. Smoking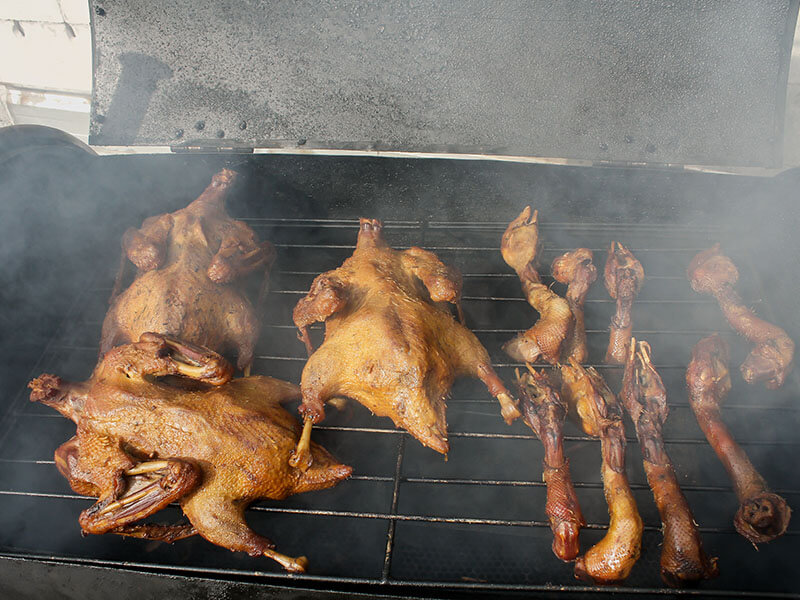 The art of smoking holds a special place in the world of cooking. It's simply about cooking your ingredients using the smoke and heat generated from the flame without letting the fire directly contact your food.
The process is a bit slower than grilling, requiring a lower temperature but a longer cooking time. However, the results are mouthwatering, and the food can be preserved longer! The smoke infuses every bit of your meat with an unforgettable flavor.
I've enjoyed trying smoked dishes in China, where they take an interesting twist, like burning tea leaves, sugar, and rice in a wok to create the smoke, instead of Western-style wood chips. For starters, you want to try this skill on pork or chicken.
10. Boiling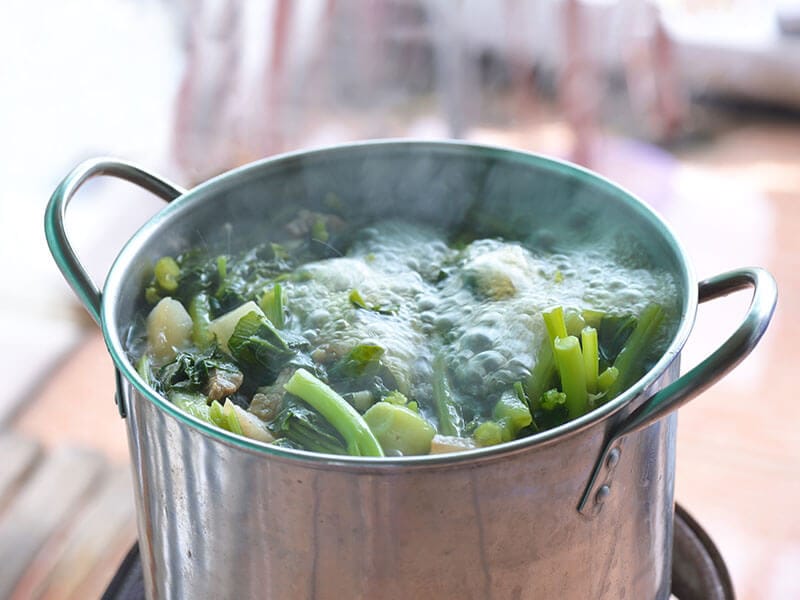 Boiling is a simple act to cook your food at home. It's a process of boiling liquid like water, milk, or stock until large bubbles surface, then introduce your choice of food into the hot water. This technique is great for starchy staples like rice or noodles.
Usually, boiling can transform the texture of greens and legumes. However, it's important to remember that it can strip away water-soluble vitamins (C and B-complex). So, my advice is to keep boiling briefly and drain quickly.
11. Pickling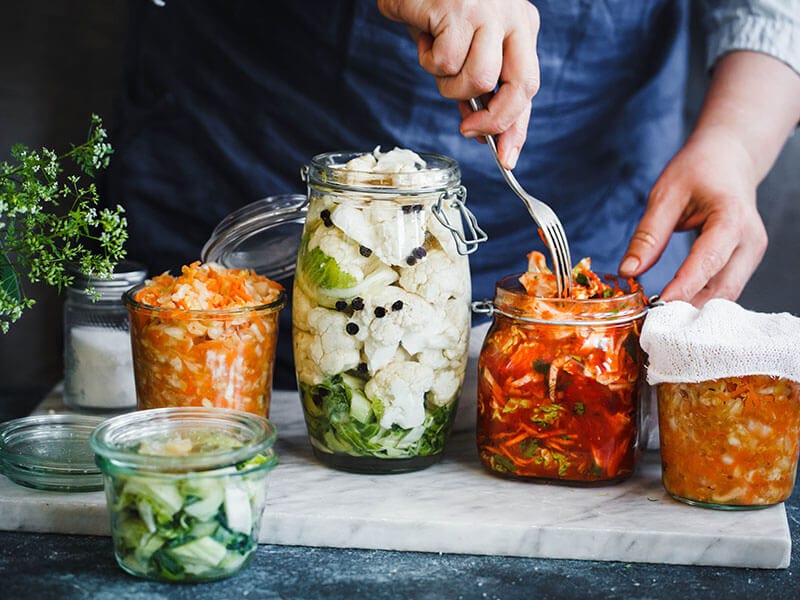 Pickling is a preservation method where food, especially vegetables, is immersed in an acid or salt solution. This blend of vinegar, salt, sugar, spices, and condiments often deliver a tangy or salty flavor.
Surprisingly, pickling enhances the probiotics property of the food, aiding digestion. With pickling, I like making kimchi, Suancai (a Chinese pickled cabbage), and Turkish Turşu.
Special Regional Variations in Asian Cooking Techniques
Chinese Cooking Techniques
Dry Cooking Techniques
1. Roast (烤, Kǎo)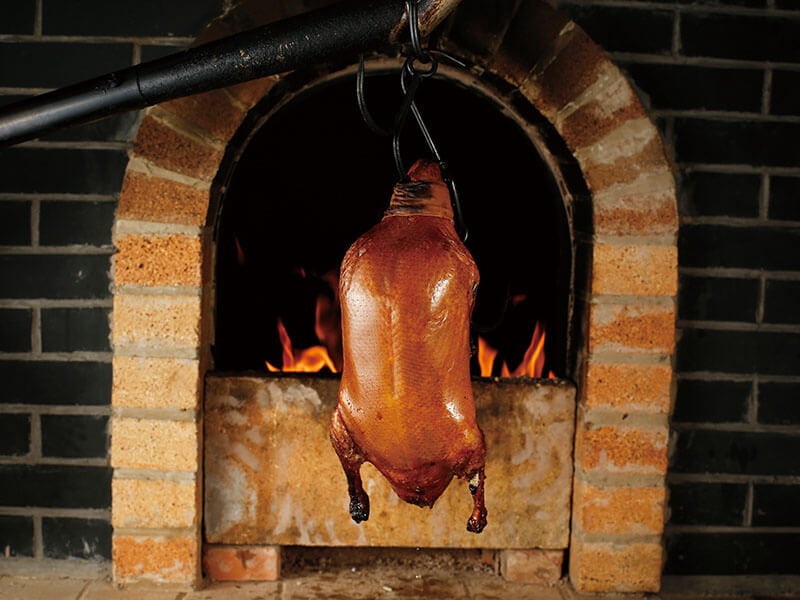 Chinese roast is not common for family cooking because most homes lack ovens. Usually, this technique comes out to place on special occasions for making dishes like Peking duck, roast suckling pig, and roast squab.
2. Dry Stir-frying or Dry Wok Stir-frying (煸炒, Biānch)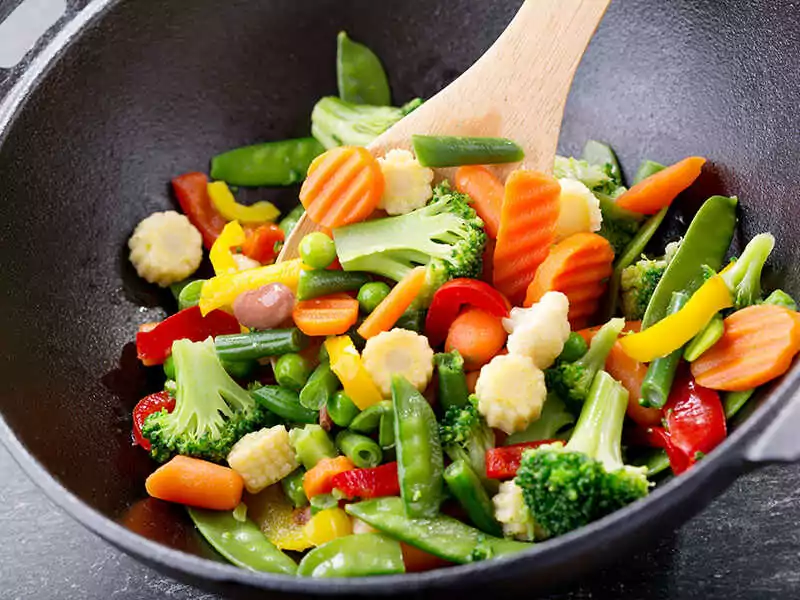 Dry stir-frying uses very little sauce to create dishes with little liquid but rich in flavor. It's a technique that lets the ingredients shine on their own.
3. Dry-frying or Extreme-heat Stir-frying (干煸, Gānbiān)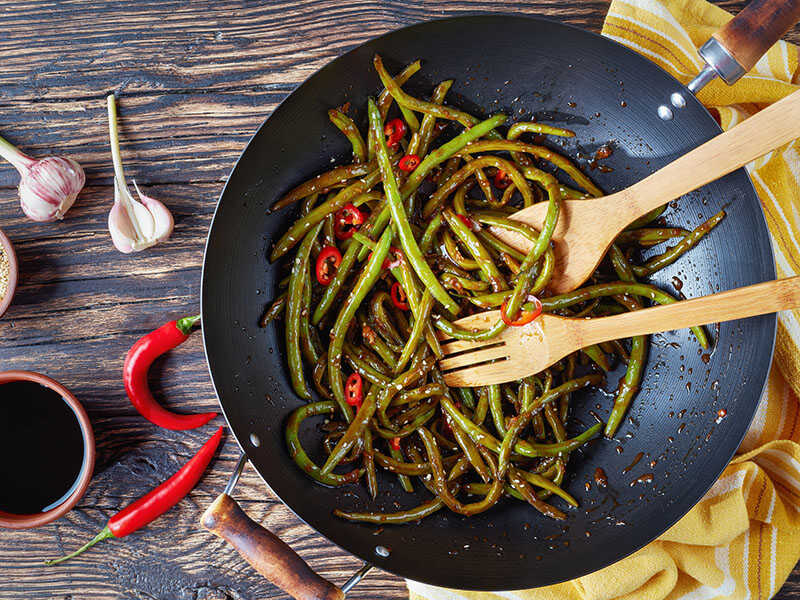 Dry frying is from Sichuan cuisine, involving searing food in hot oil infused with aromatic spices with no sauces or gravies.
This method introduces a spicy, fragrant flavor that seeps deep into the ingredients and produces a dry, crunchy texture. It's a perfect technique for meat and vegetables, particularly legumes.
4. Shallow-frying (浅炒 – Qiǎn chǎo)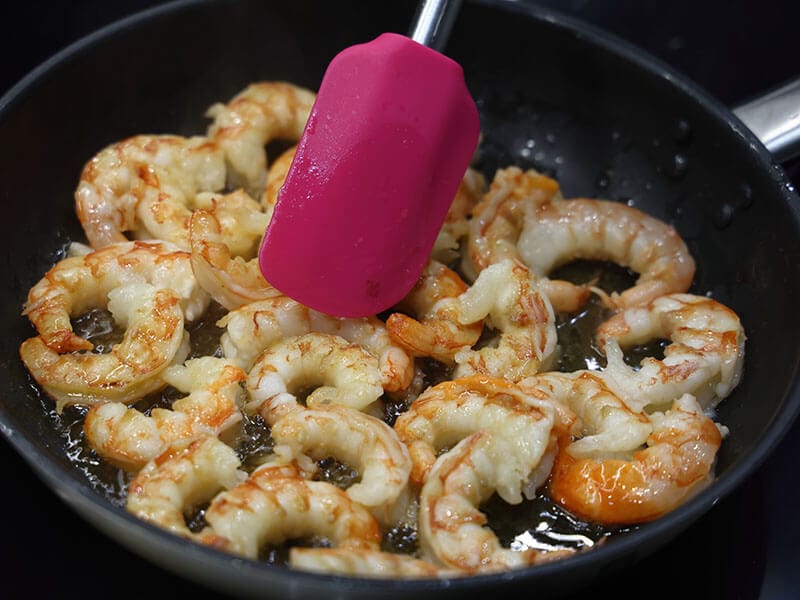 Shallow frying is a cooking method where food is half-submerged in oil. Commonly, this culinary skill uses less oil than deep frying. With a heat below that of stir-frying, shallow-frying is perfect for small items like patties, vegetables, fish, and meat.
Those mentioned ingredients can be floured or battered before frying for a dish that's only partly golden or browned outside. I find shallow frying to be a healthier alternative to deep frying, yet it's best to have shallow-fried dishes in moderation.
5. Flash-frying or High-heat Stir-frying ([油]爆, [Yóu Bào)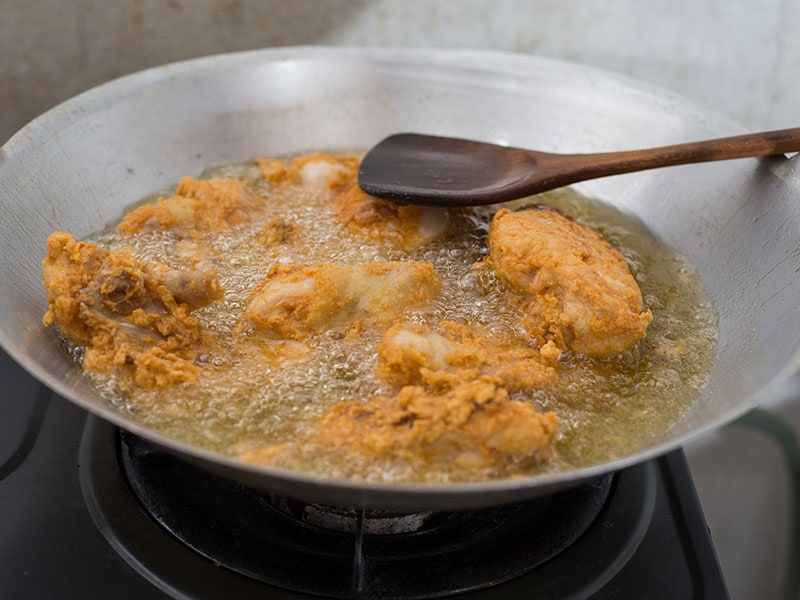 Flash frying involves deep frying food at high temperatures for no more than five minutes. This method turns small food items into a gastronomic delight with a crunchy exterior and a tender interior that's surprisingly free from the oily taste.
From my personal cooking experience, flash-frying is a great way to add a quick crunch to your meals without overwhelming the original taste of the ingredients.
6. Others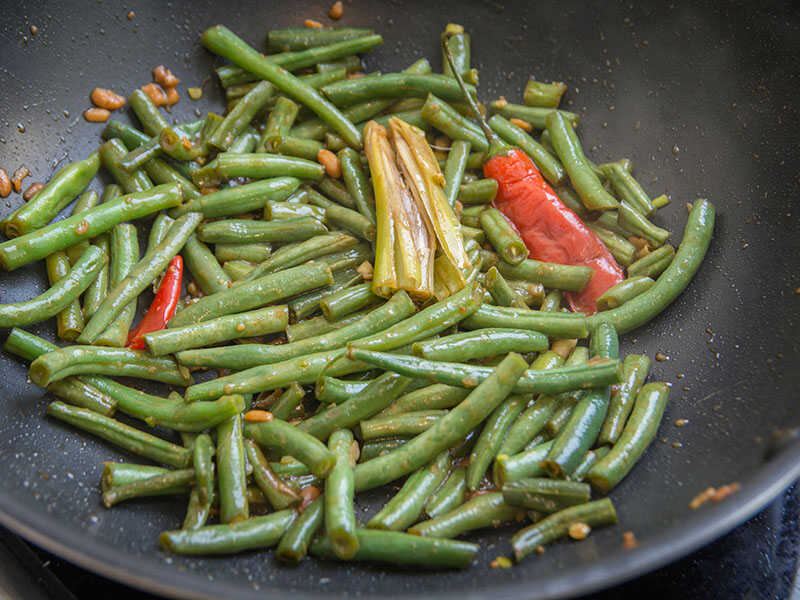 I've also come across some of these Chinese techniques:
Scramble stir-fry ((软炒, ruǎnchǎo)): Known as ruǎnchǎo, it is a delicious cooking method with eggs.
Plain stir-fry or Qīngchǎo ((清炒, Qīngchǎo)): This technique focuses on one ingredient, showcasing its distinct flavors.
Suànchǎo: It is a plain garlic stir-fry that infuses a pungent, spicy kick into any dish.
Moist Cooking Techniques
7. Moist stir-fry (滑炒, huáchǎo)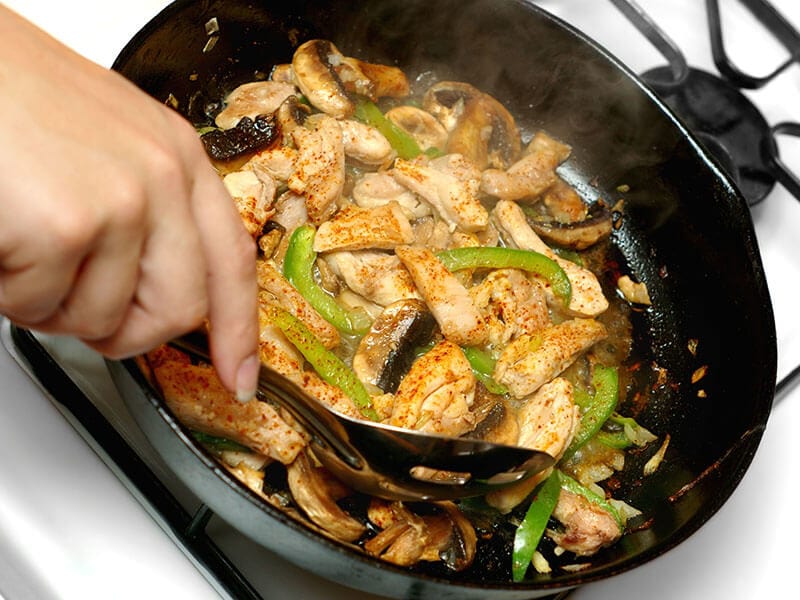 Moist stir-fry is the polar opposite of dry stir-frying. Here, people use generous amounts of gravy or sauce to bathe the ingredients in rich, tantalizing flavors.
8. Quick Boiling (汆, Cuān)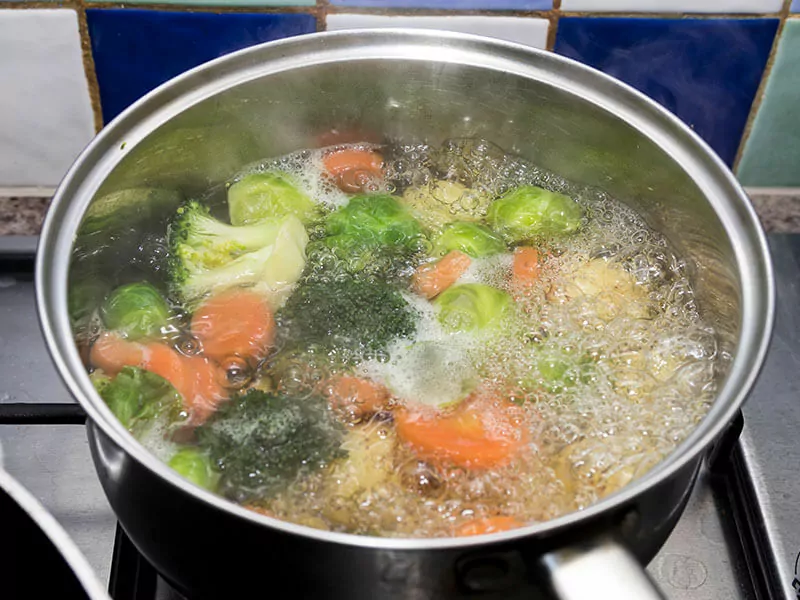 In the realm of Chinese cooking, quick boiling is about placing ingredients swiftly into boiling water or broth, nudged back to a boil, and then served immediately.
This method, especially ideal for vegetables, balances a dish between tender and soft, capturing the natural flavor of the ingredients.
9. Braising (烧, Shāo)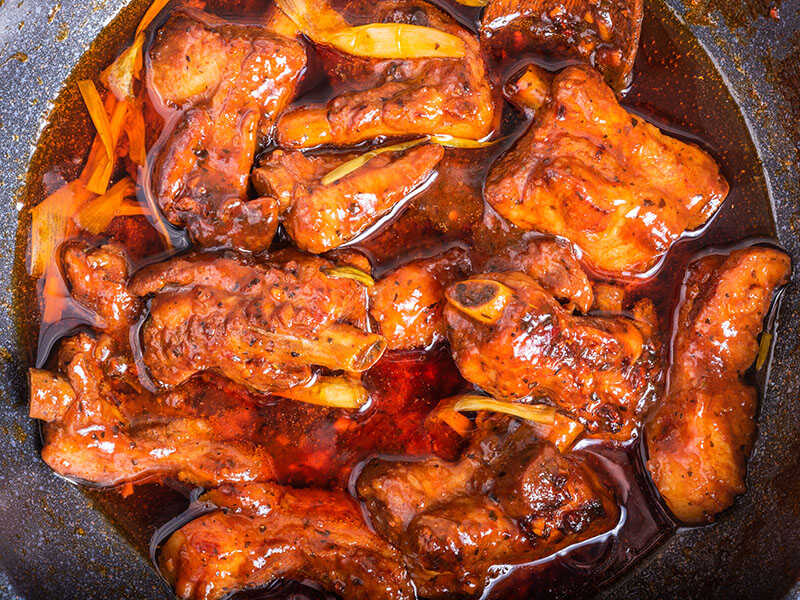 Braising is the cornerstone of Chinese cooking. The process requires slow-cooking food in a rich soy sauce base, giving it an iconic red color, hence the name hóngshāo or "red cooking."
The cooking duration can be brief (around 20 minutes) or span hours, offering a delightful versatility. I relish braising for its ability to infuse depth and complexity into dishes, transforming even the simplest ingredients into something truly special.
10. Steaming (蒸/ 燖, Zhēng/ Xún)
An age-old culinary tradition in China, steaming calls for the humble bamboo steam basket to contain the water and ingredients.
In my personal journey, these baskets are preferred for cooking dim sum, including the likes of fluffy pork buns and delicate dumplings. The method retains the food's natural essence, delivering a taste as authentic as it gets.
11. Slow Red Cooking (卤, Lǔ)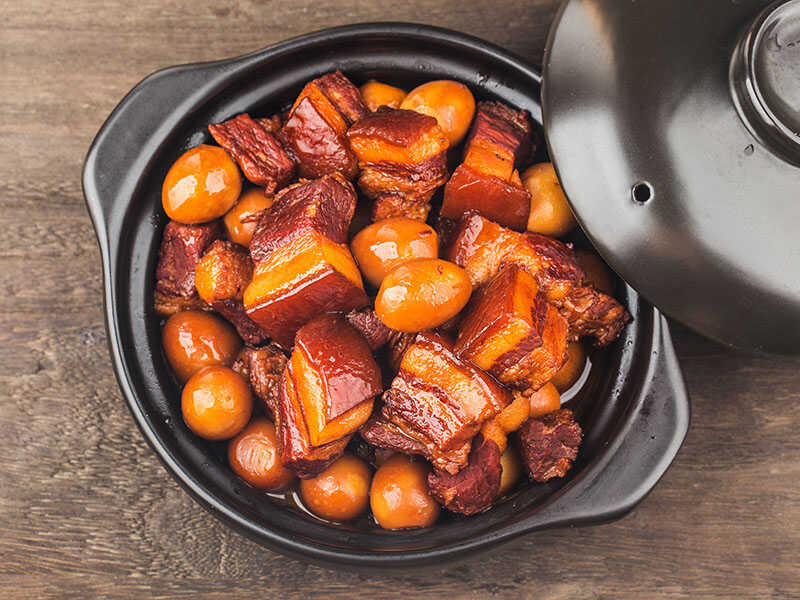 Slow red cooking, or Lǔ, takes a generous amount of time, unlike hóngshāo. Most often, Lǔ takes more than 20 minutes to complete its cooking process.
Locals usually let soy sauce, spices, and rock sugar meld together into a deep, red-hued liquid, permeating whatever it envelops with a profound flavor.
12. Boiling (煮, Zhǔ)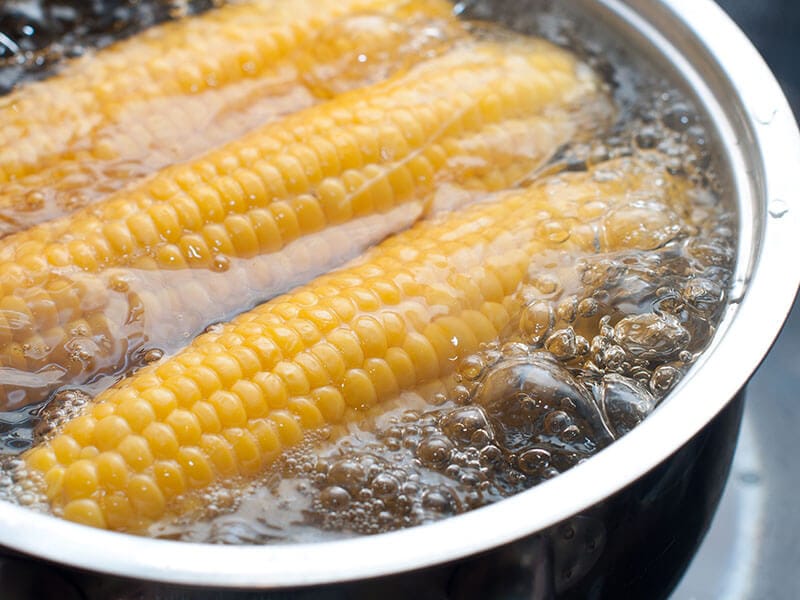 Boiling has always been the most straightforward method of cooking. Small-sized and soft ingredients like tofu, eggs, and vegetables fit right in with this cooking method. And let's not forget, boiling is your best bet when time isn't on your side, much quicker than braising.
13. Poaching (水煮, Shuǐ Zhǔ)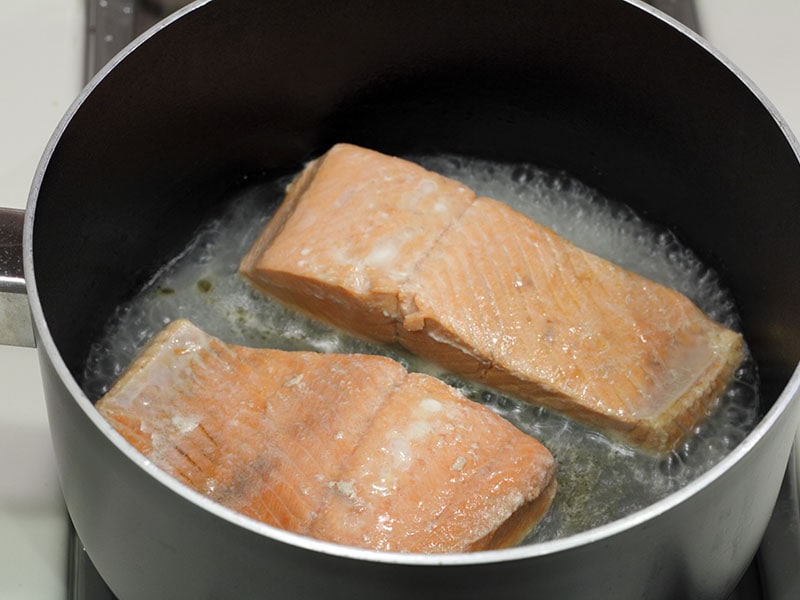 Poaching is a cross between boiling and stewing, harnessing medium to high heat to cook food in water or broth in a 15 to 30-minute window. Surprisingly, many dishes in Chinese restaurants labeled as "stews" are actually poached, even the popular Chinese steamed rice.
My personal favorite is the Cantonese poached chicken with ginger scallion sauce, offering a burst of flavor. Ideally, you want the poaching temperature to be higher than stewing but lower than boiling.
14. Decoction (熬, Áo)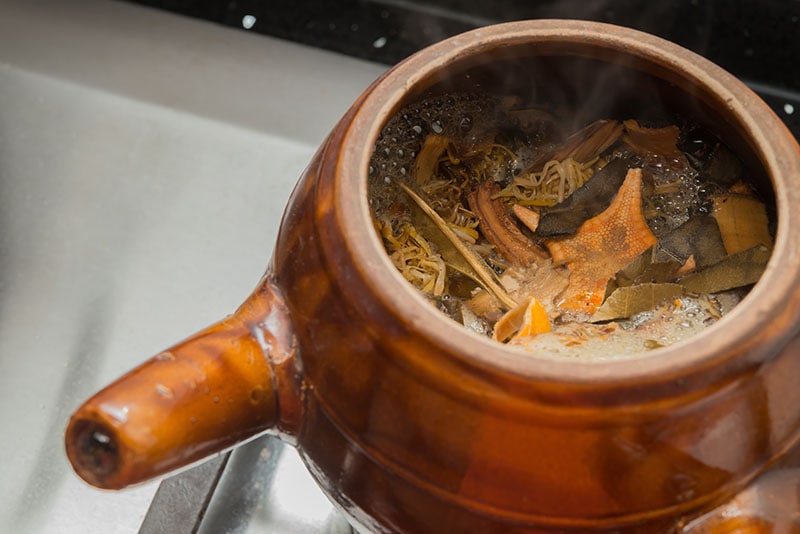 Decoction (Áo) has a special place in traditional Chinese medicine, with a process akin to creating a stock. People have applied this cooking style to herbs or plant materials, like roots, bark, and leaves.
The mixture boils in water for hours, soaking up all the goodness. Once strained, only the brew with a concentration of the plant's properties remains, serving multiple purposes.
15. Distillation Simmering (醇, Chún)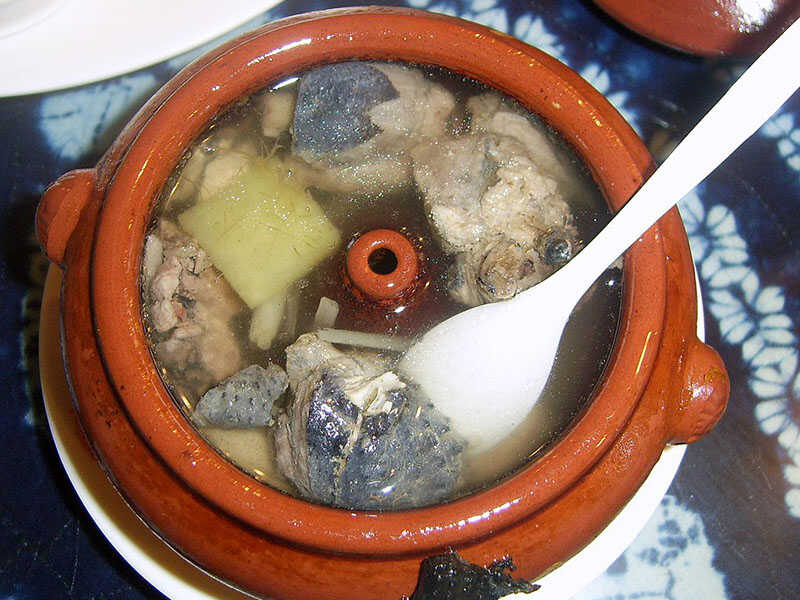 Distillation simmering is an extraordinary steaming method that calls for a special clay pot with a chimney rising from within, known as a qìguō (汽鍋).
Normally, ingredients are nestled in the pot around the chimney, but not a drop of liquid is added. This pot then sits above boiling water where the steam generated ascends through the chimney, condensing within the pot and enveloping the ingredients.
I once savored a dish prepared this way. It resembled a rich soup with the intensified flavors of the steamy embrace.
16. Jellifying (冻, Dòng)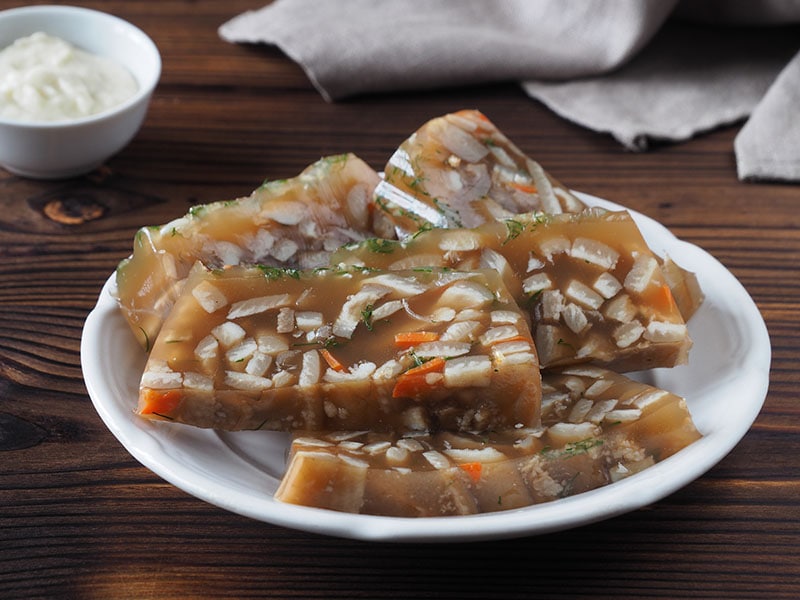 Jellifying is a process where chefs transform gelatin-rich broth into savory meat jelly. However, the technique also revolves around whipping up sweet desserts with agar jelly.
Other Techniques
17. Dressing (拌, Bàn)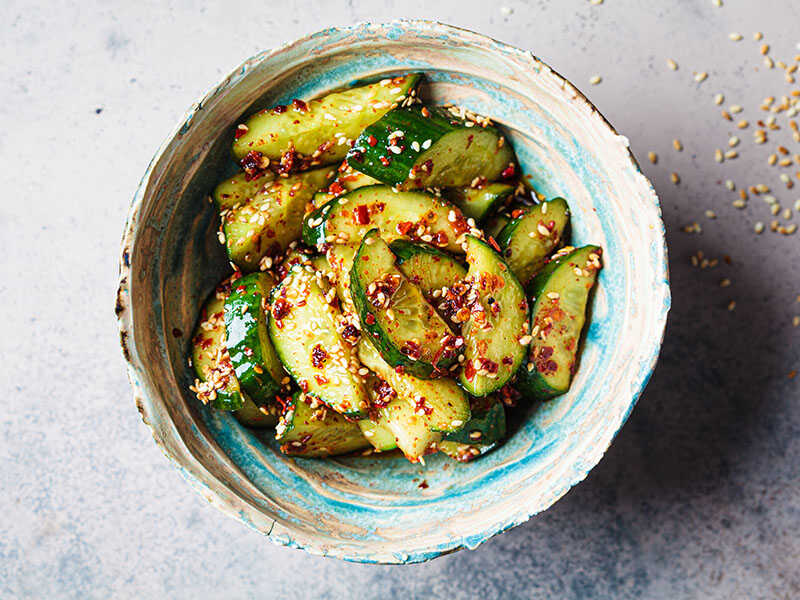 Creating a salad dressing-like sauce for Chinese cold appetizers can be quite an art. The mix, often a harmonious blend of rice vinegar, soy sauce, sesame oil, sweeteners such as honey, and a dash of spices and herbs, works beautifully.
The dressing (Bàn) pairs well with blanched vegetables, noodles, tofu, legumes, and more. One crucial tip, it's best served immediately to maintain the burst of freshness and flavor.
18. Velveting (过油, Guò yóu)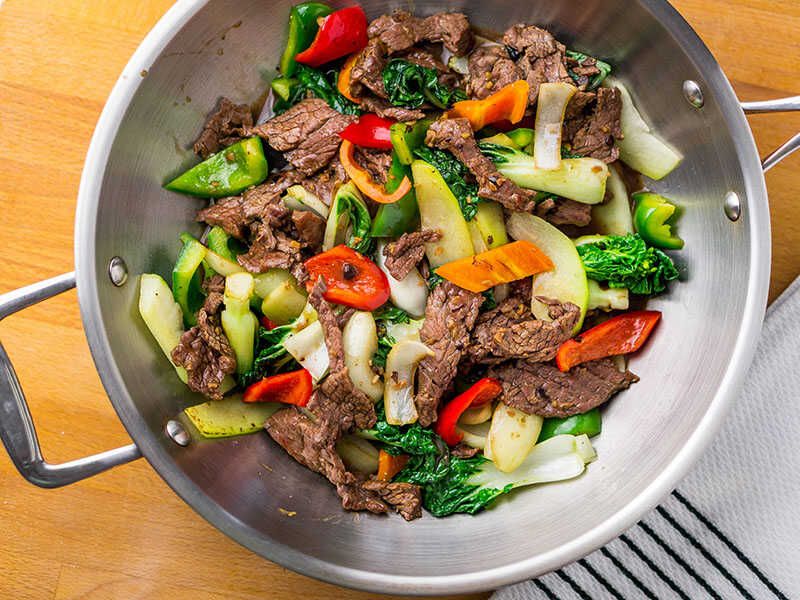 Velveting turns stir-fried meats, especially beef, into tender, juicy, and velvety delights. It begins with cornstarch, oil, and spices marinade, followed by tenderizing.
As for the final step, known as passing through hot oil or water, it involves a brief deep-fry before stir-frying. The result is moist, succulent meat.
Japanese Cooking Techniques
1. Nama (Cutting Raw Ingredients)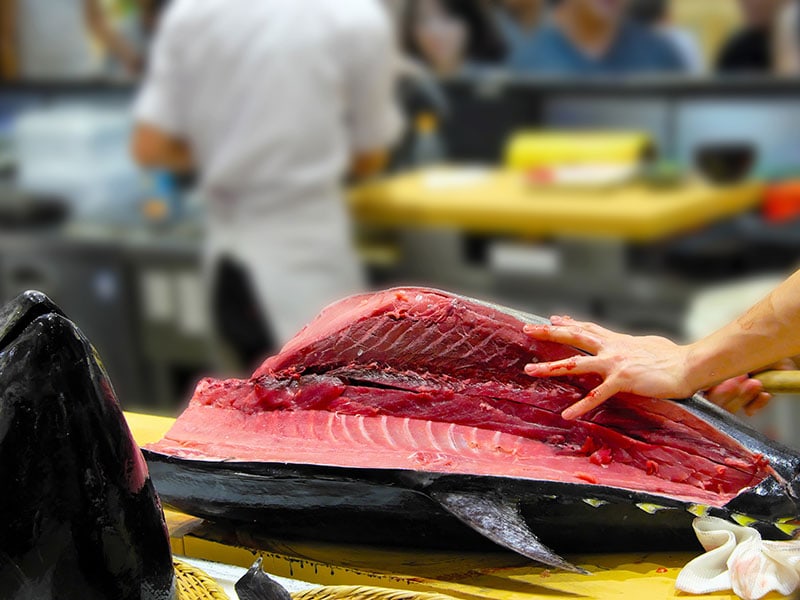 Nama is a Japanese term that translates to "raw" and refers to the expert slicing of raw meat or seafood. I've always admired this art form of Japanese chefs.
This meticulous technique is showcased in dishes like sushi and even sashimi taking years of practice to achieve the highest mastery level.
2. Niru (Simmering)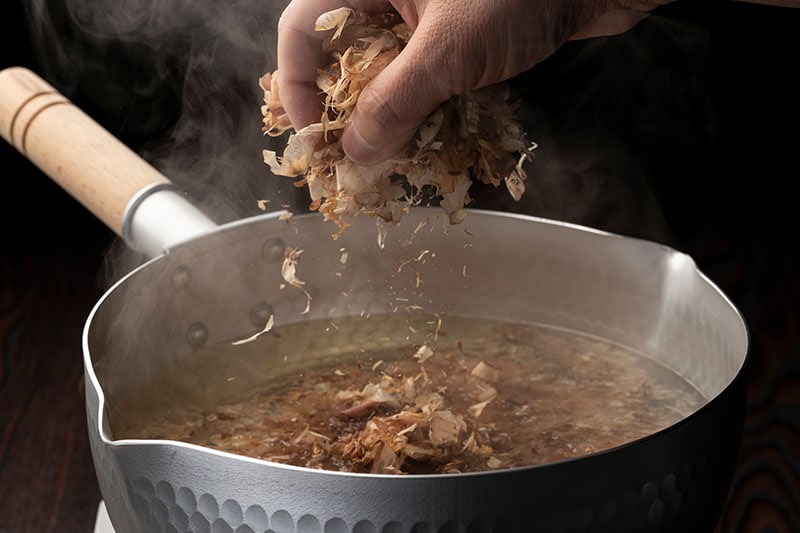 Niru is a cooking technique where food simmers gently in water, soup, or stock. Ideally, the bubbles of niru should gently break apart on the surface. This method is a secret behind the flavorful dashi stock.
3. Yaku (Cooking With Direct / Semi-direct Heat)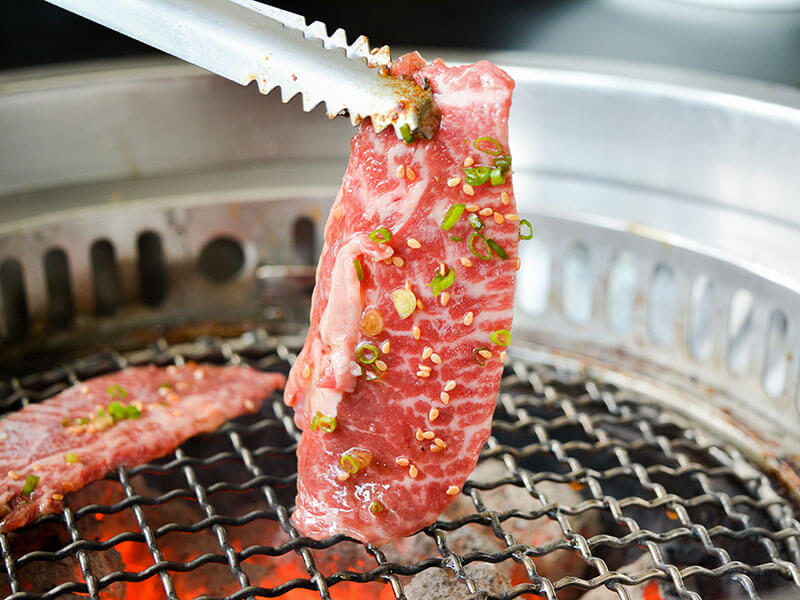 Yaku encompasses various cooking methods using direct or semi-direct heat, such as grilling, roasting, and frying. Unlike American-style grilling, the Japanese version uses odorless and smokeless charcoal for a mesmerizing flavor.
I remember trying teriyaki, a classic example of yaku, where meat is grilled or broiled with a savory-sweet sauce. Surprisingly, Yaku is also suitable for both meats and vegetables.
4. Musu (Steaming)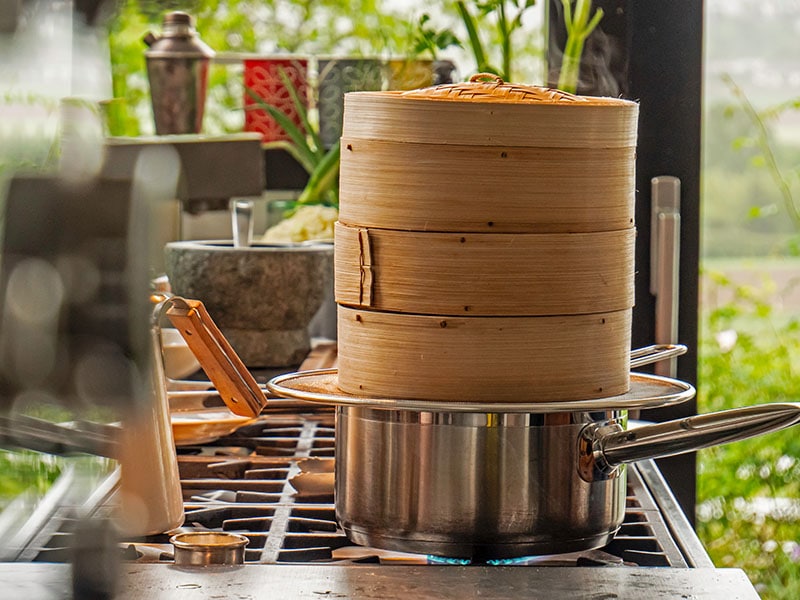 Musu, a cooking technique, captivates me for its ability to retain the flavor and nutrients in dishes. Its magic lies in the unique steamers, being the circular Chinese-style ones or the stacked boxes from Japan.
Normally, you can find dishes like manju (steamed buns) and Chawanmushi (the velvety steamed egg custard) cooked using the musu method.
5. Ageru (Deep-frying)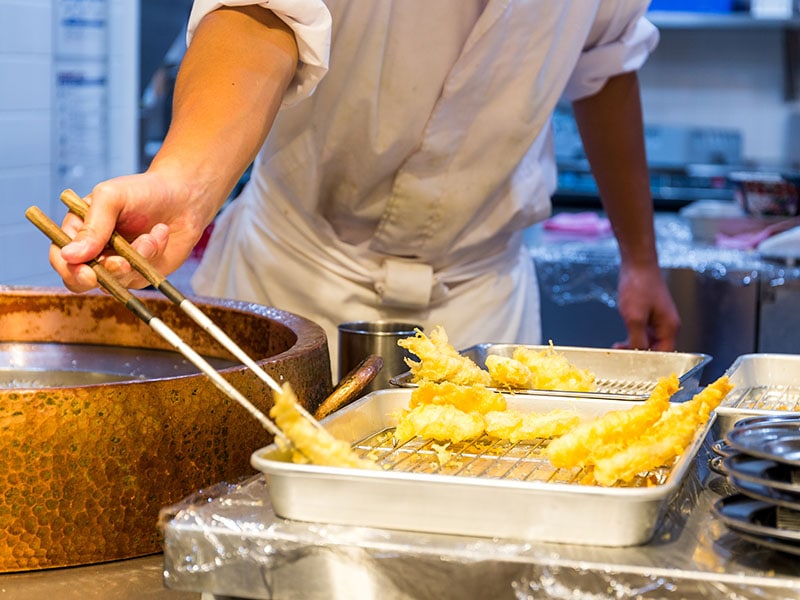 Ageru has a Chinese and Portuguese influence. By briefly cooking at scorching temperatures between 284F (140℃) and 410F (210℃) in abundant oil, it allows dishes like Tempura, Ebi Furai (fried shrimp), and Korokke (meat and potato croquette) to have special profiles.
6. Teppanyaki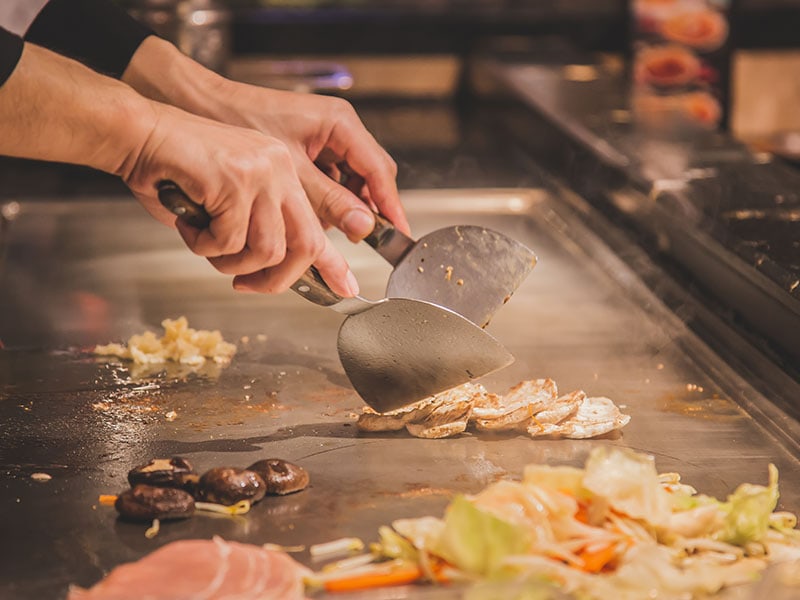 Teppanyaki, named for its iron griddle, or "teppan," is a showmanship of chef skills. Unlike a hibachi, teppanyaki involves the chef cooking everything right at your table. I enjoy listening to the sizzle of steak, seafood, fried noodles, and even pan-fried batter on the teppan.
7. Karaage (Flouring And Deep-frying)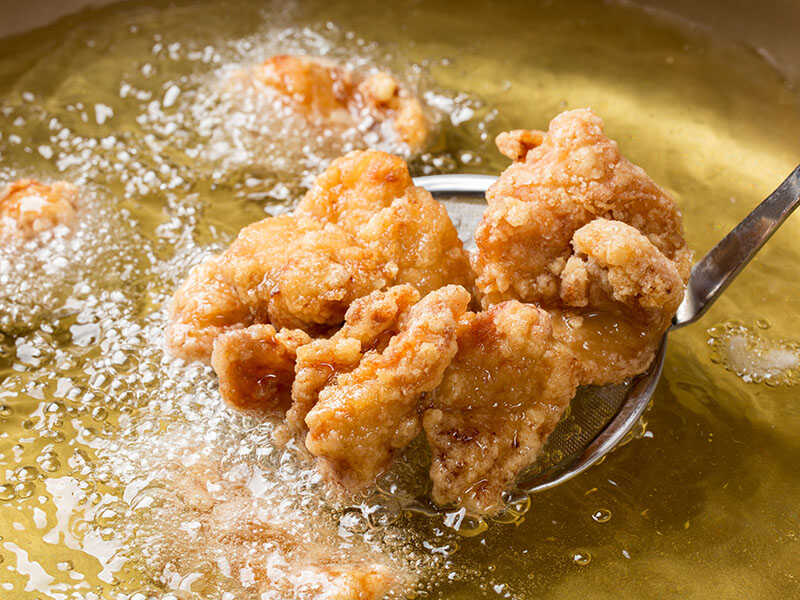 Karaage is a versatile cooking technique, not just for chicken but also for other meats and vegetables too. Unlike ageru, karaage needs a layer of batter coating the food before frying it. Commonly, these chicken pieces are bite-sized with an unmistakable crunchiness.
Additionally, you might spot karaage as a staple in many bento boxes, where it adds a delightful crunch.
Indian Cooking Techniques
1. Chaunk / Tadka – Tempering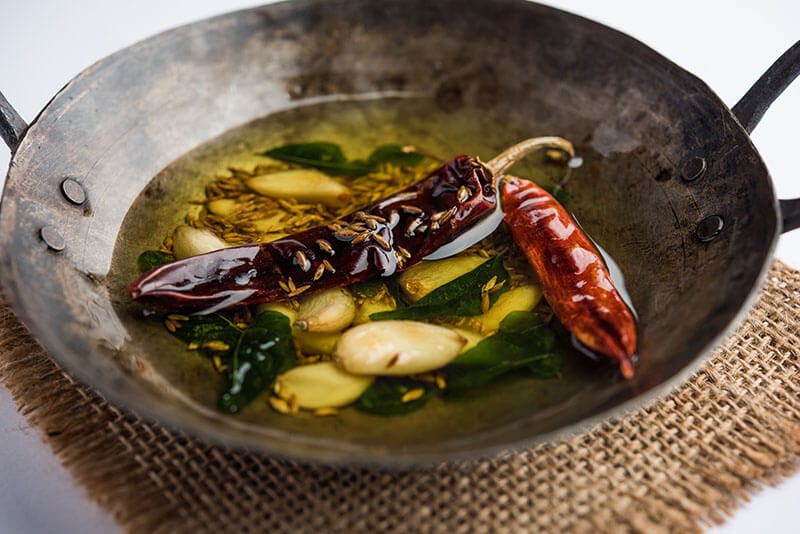 Chaunk is all about infusing flavors into dishes. Whole spices like mustard seeds, cumin seeds, and curry leaves are briefly toasted in ghee or oil, which helps release their aromas and fragrant oils.
This mixture, known as tadka, is then added to dishes like soup, dal, or sambar at the start of serving. Also, locals even temper the mixture before the cooking process.
2. Balchão – Pickling Food In A Spicy Sauce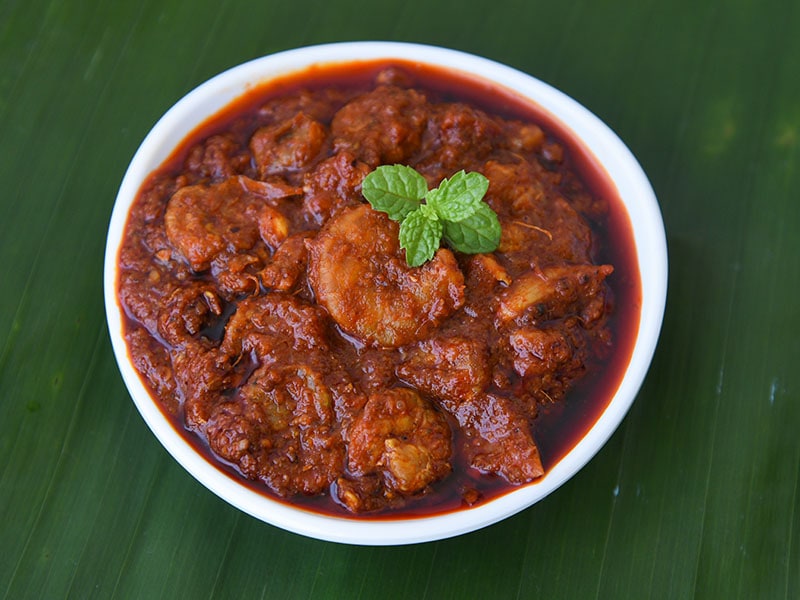 Balchão is a cooking method of the regional Asian culinary tradition of Goa. It was adopted during Portuguese Goa. This pickling technique is a beautiful blend of seafood in a tangy, spicy tomato-chili sauce.
Variations of this skill exist, where fish, pork, or vegetables replace seafood. As a food lover, I've found the most famous iteration to be prawns Balchão, best savored with hot steamed rice. It can be stored in the fridge for future use, preserving its unique flavors for another meal.
3. Sekna – Dry Roasting/Baking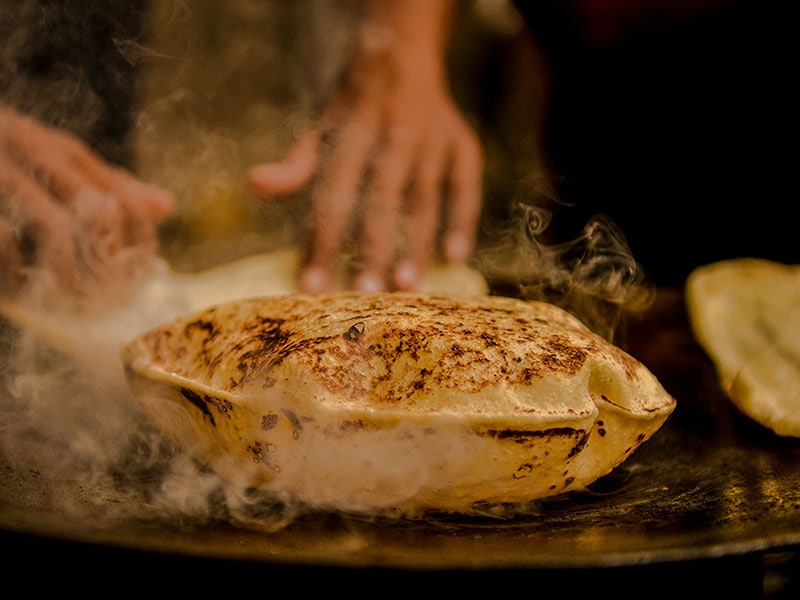 Sekna is a distinctive cooking technique that intrigues me with its simplicity and ingenuity. This method is about baking Indian flatbreads, like roti or chapati, on a tawa or kadhai over the fire, using dry heat and absolutely no oil. The beauty of Sekna lies in its ability to amplify the natural flavors of the food.
4. Dum – Slow Cooking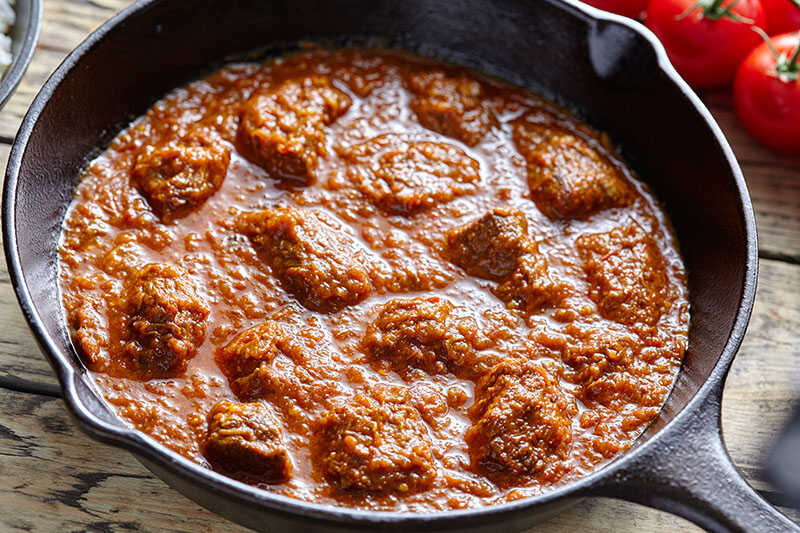 Dum, with its 400-year-old roots, is a cooking style that lets food simmer slowly over a low flame in a covered pot, which results in an extended cooking time.
The outcome is the beautiful mingling of flavors, creating a tender, deeply satisfying dish. This method is my go-to when making Biryani, as it allows the rich, complex flavors to develop fully.
5. Ubalna – Boiling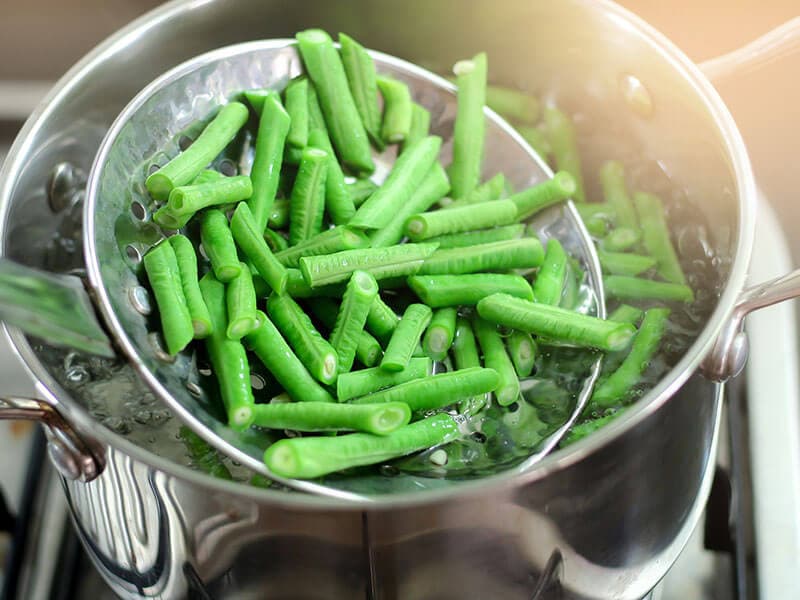 Ubalna is a simple technique in Indian kitchens to use boiling water to cook ingredients until tender. From creating the backbone for dishes like the humble Dal and soothing soups to more complex stews like Sambar, boiling is greatly adopted in Indian cooking.
6. Khurchan – Scraping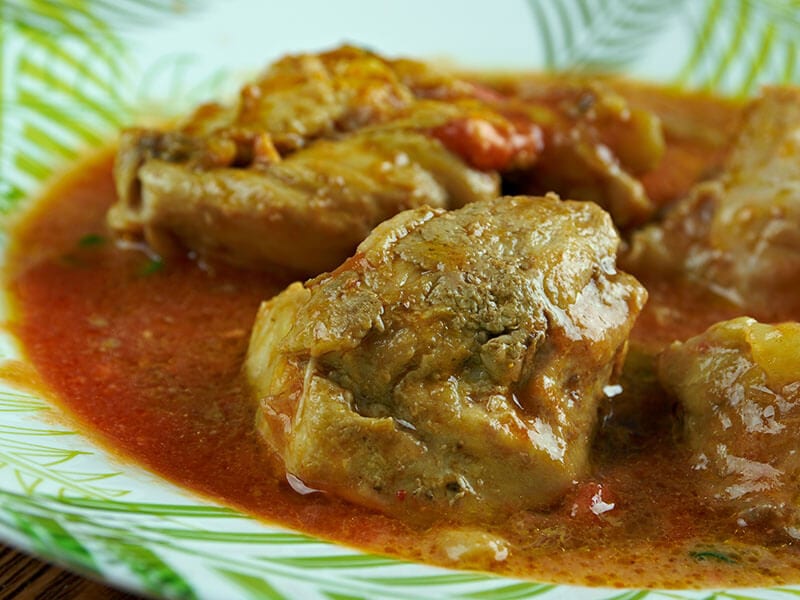 Khurchan takes me back to my first encounter with Paneer Khurchan, a renowned Northern Indian curry. The word Khurchan originally involved scraping the flavorsome bits stuck at the pot's base. Today, it refers to simmering food in a sauce or gravy until it's semi-dry.
7. Talna – Frying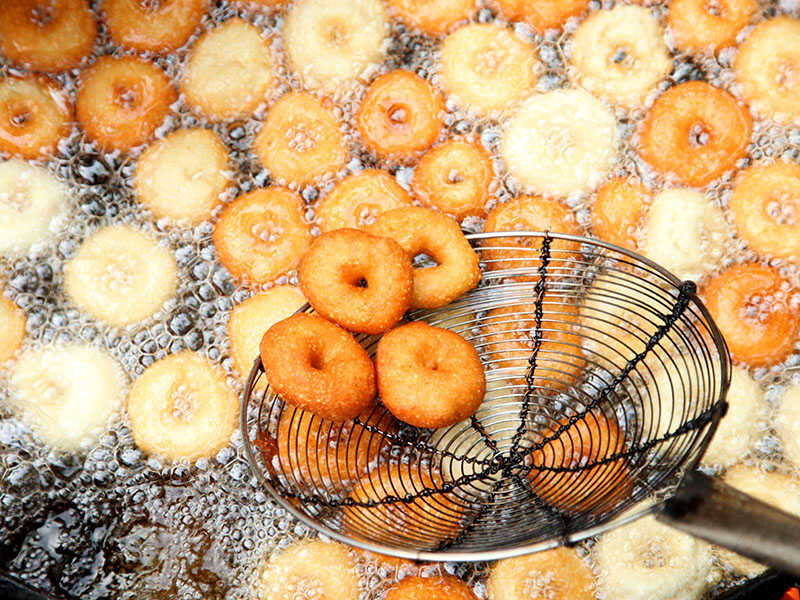 Frying in Indian cuisine is a technique I've practiced many times, particularly when working with small batches of food. It uses either oil or ghee to provide a crispy texture and longer shelf life.
Using this technique, you can create Gulab Jamun, deep-fried dough balls soaked in syrup, and the savory Kachori, deep-fried snacks filled with various delights.
8. Tandoori – Grilling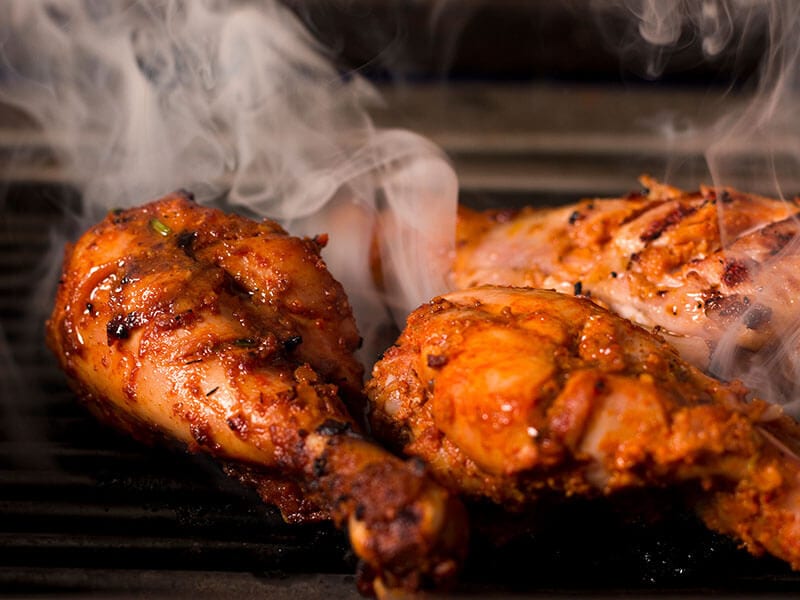 Tandoori cooking is an essential part of Indian cuisine. This method involves grilling food in a tandoor, a cylindrical oven fired by charcoal or firewood. Be it flatbread like naan, or marinated meats and vegetables; there will always be a smoky flavor after cooking in the tandoor oven.
Some of the dishes you can try include Tandoori chicken, crispy Tandoori roti, and the aromatic skewered meats of tikka and kebabs.
9. Bhunao – Sauteing & Stir-frying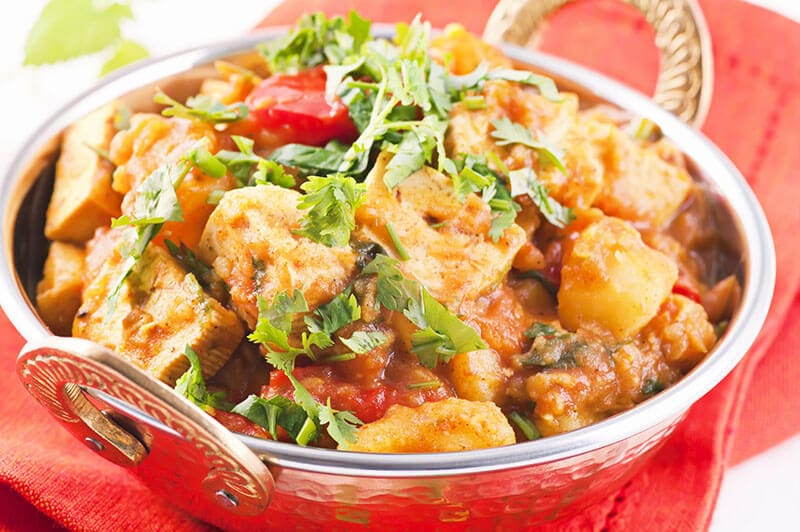 Bhunao is essentially a blend of sauteing and stir-frying methods. I usually use ghee and spices to cook vegetables and meat over medium to high heat until they're beautifully browned.
Also, Bhunao is especially handy for creating a rich curry base. One of my most memorable meals using this cooking skill is a homemade butter chicken and a Mangalorean chicken curry.
10. Dhungar / Dhuanaar – Smoking
Dhungar is a technique to infuse dishes with a smoky flavor. Usually, this cooking technique requires placing a small bowl with a piece of lit charcoal, drizzled with ghee, inside the pot, just above the food.
This traps the smoke, enhancing the dish's flavor. I've tried this technique in dishes like Dum ka Murgh, a Hyderabadi dish of slow-cooked marinated chicken in gravy, Paneer Angara, a smoky curry, and Dal Tadka, cooked and spiced lentils.
11. Bhaap – Steaming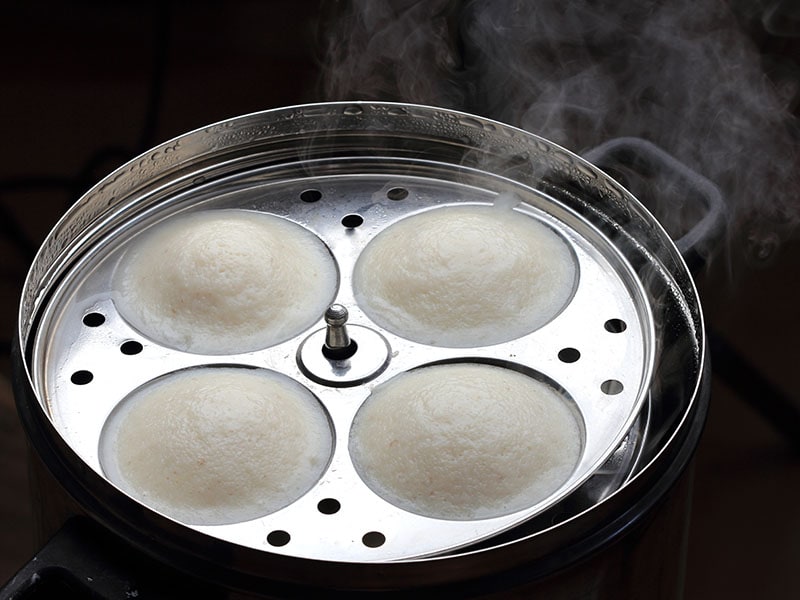 Bhaap is like steaming, where food is gently cooked over a low flame in a lidded or uncovered pot. It's the secret behind Idli, those savory rice cakes, Dhokla, a kind of fried lentil cake, and Bhapa Ilish, ilish fish cooked in a paste of mustard and coconut.
Thai Cooking Techniques
1. Salad or Tossing (Yum)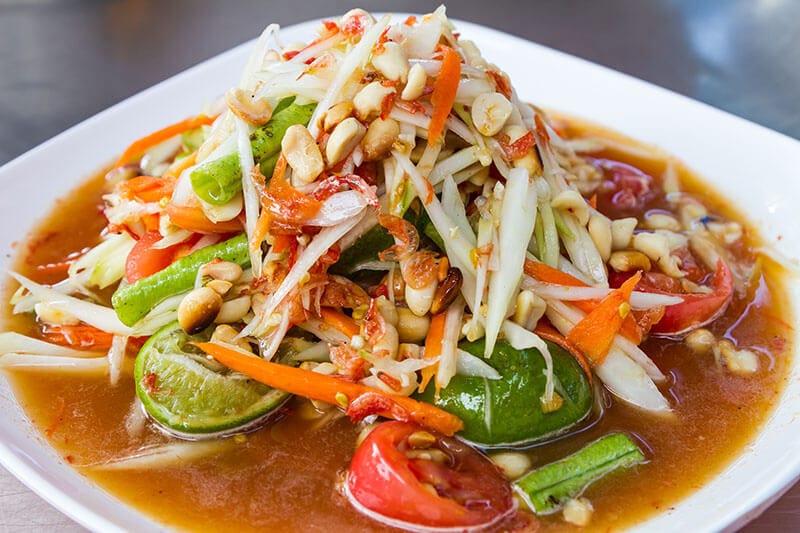 In Thailand, "Yum" means a delightful mix of ingredients like salad. There are several versions, each combining cooked meat or seafood, dressed and tossed with herbs, salad, and peanuts.
However, the Yum Mamuang with green mango and Yum Nuea with beef are my personal favorites.
2. Stir-Frying (Pad)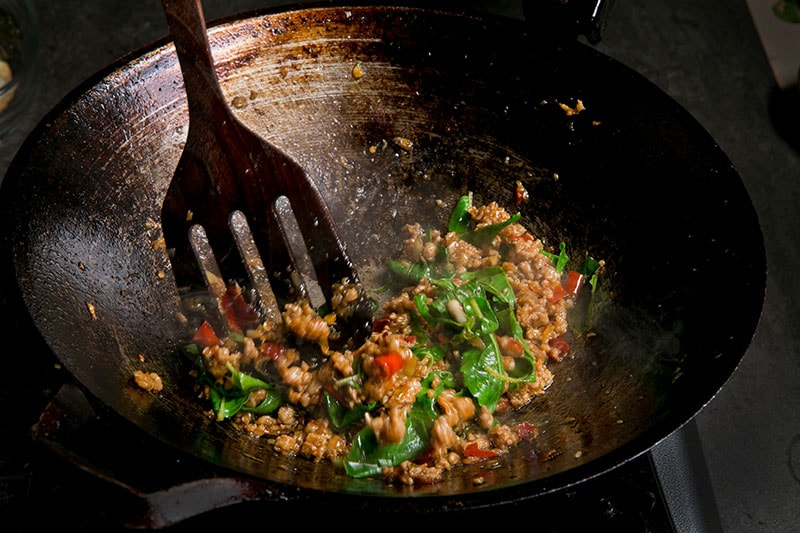 Stir-frying is a well-adapted cooking method in Thailand, especially for its speed. Most often, the local Thai chefs will add oil in a hot pan, followed by choice ingredients such as meat, noodles or rice, vegetables, and a mix of sauces and seasonings.
Within a mere 10 to 15 minutes, a wholesome and flavorful stir-fried dish is ready. Pad Thai, a famous street food in Asia, is one of my favorites among the stir-fry dishes I've tried.
3. Stewing (Toon)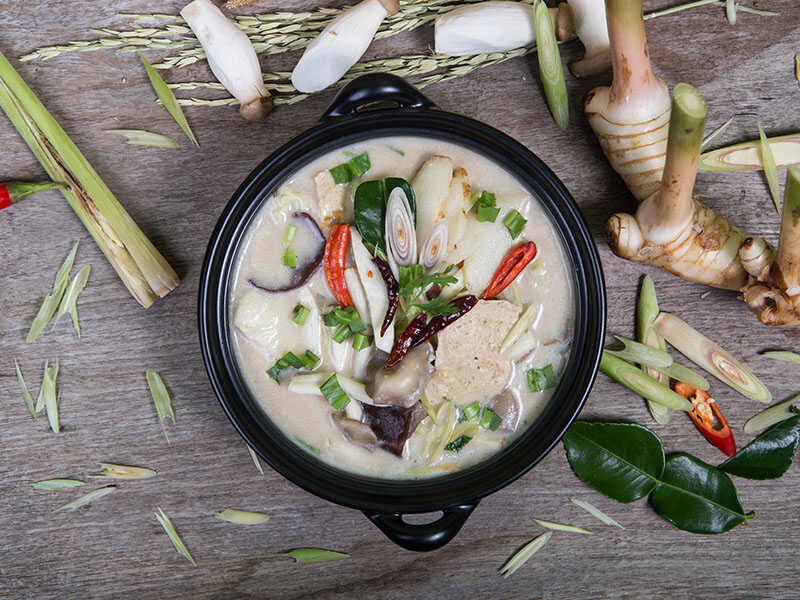 Stewing a dish on medium to low heat can bring out the flavor, especially with this cooking technique in Thai called "Toon."
Though it might take a bit more time, the result is always worth it with a tender and rich concoction. One dish I've prepared this way is Tom Kha Gai, a coconut soup that's a true flavor bomb.
4. Steaming (Neung)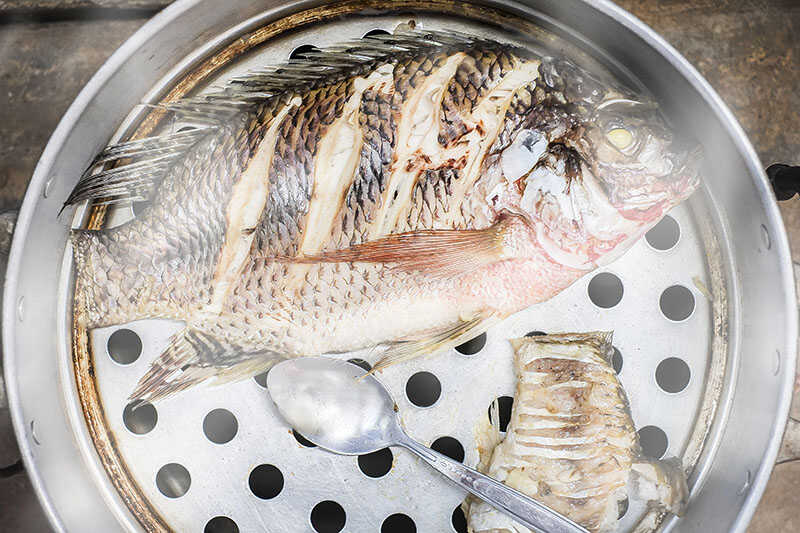 Neung (steaming) is a cooking style I appreciate for its health benefits. Typically, this method is about placing ingredients in a pot or on a plate above boiling water or using a steamer to retain nutrients and flavor. Neung is also versatile and suitable for any cooking recipe.
5. Grilling (Yang)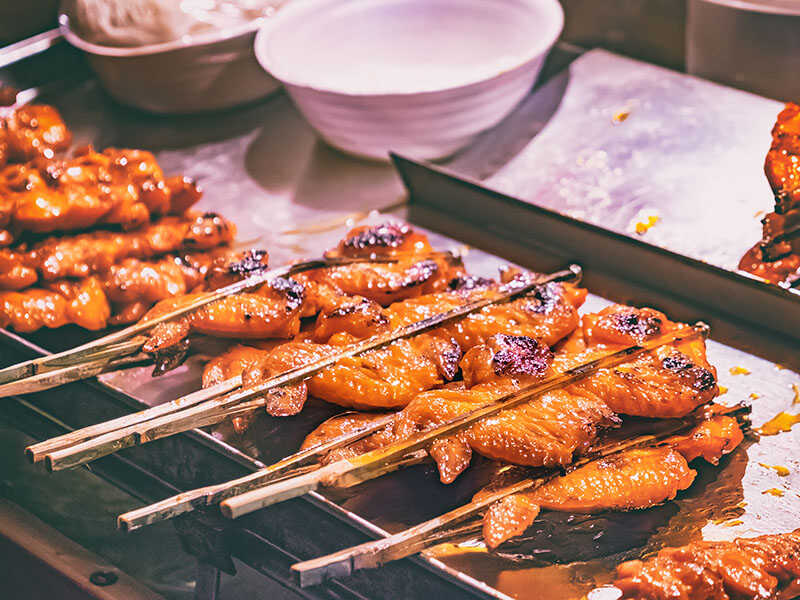 Yang is a cooking method akin to grilling, where marinated meats or vegetables are cooked perfectly on a grill. The cooking style provides an enticing, smoky note in many dishes like Thai chicken satay, served with a rich peanut sauce.
6. Deep Frying (Tod)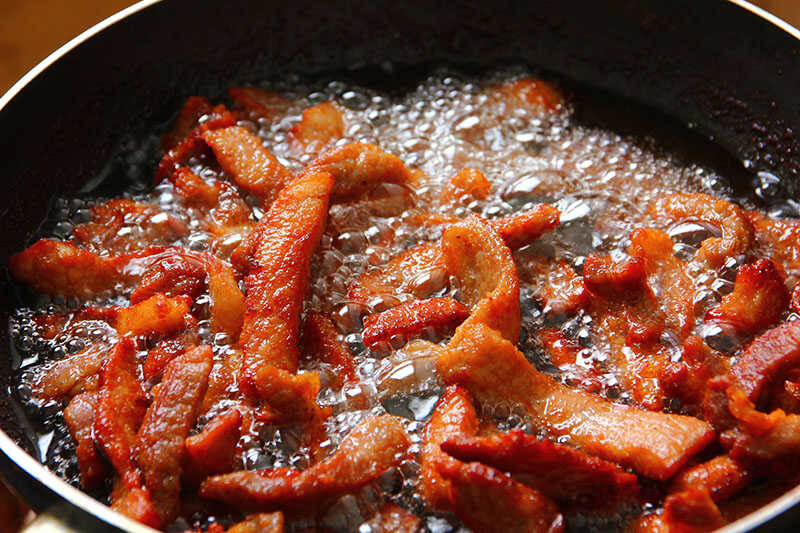 Thai deep-frying requires generous amounts of oil and high heat to transform ordinary ingredients into well-seasoned, golden nuggets of delight. This method is prominent in many Thai appetizers and dishes, offering a crunchy joy that's hard to resist.
Tod Man Khao Phot, a deep-fried corn fritter, is a prime example with an explosion of flavors, further enhanced by the accompanying sauce.
Vietnamese Cooking Techniques
1. Grilling (Nướng)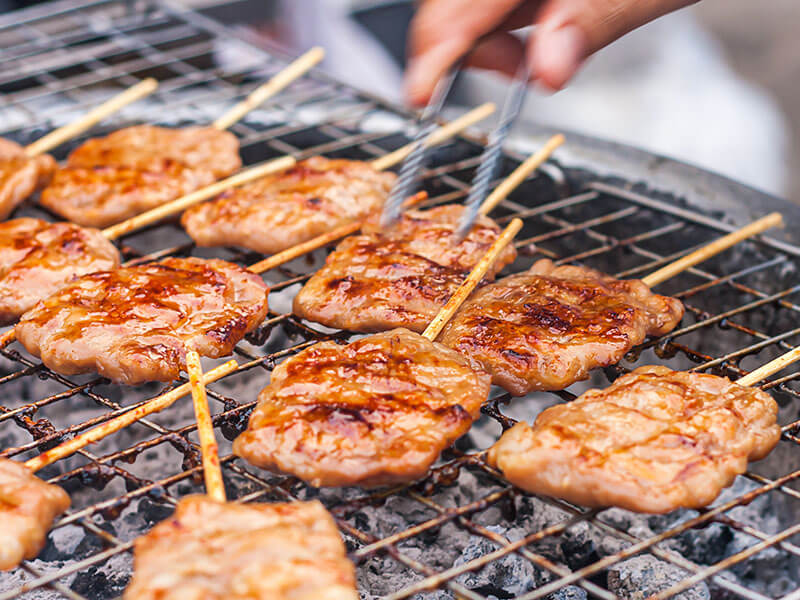 Vietnamese grilling carries exquisite creativity turning simple ingredients into smoky, aromatic delights. Seasoned with spices or topped with a simple scallion and oil garnish, Vietnamese have numerous ways to enjoy grilled items.
Besides skewering, locals even wrap ingredients in banana leaves (or foil) or stuff them in bamboo tubes for a sizzling grill over an open fire.
2. Frying (Rán / Chiên)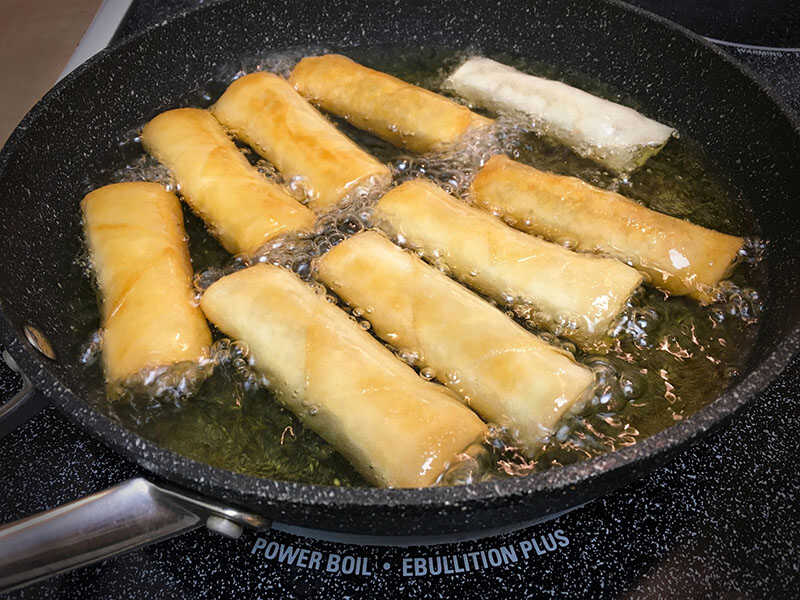 In Vietnam, the sizzle of frying foods is like a melody. I've tasted many deep-fried dishes there, including meats, fish, and vegetables, each boasting a crispy, golden shell that's simply irresistible.
Furthermore, some recipes call for a batter to encase the food before frying. Otherwise, some dishes are lightly tossed in a rich fish sauce before serving.
3. Pan-frying Then Sautéing (Áp Chảo)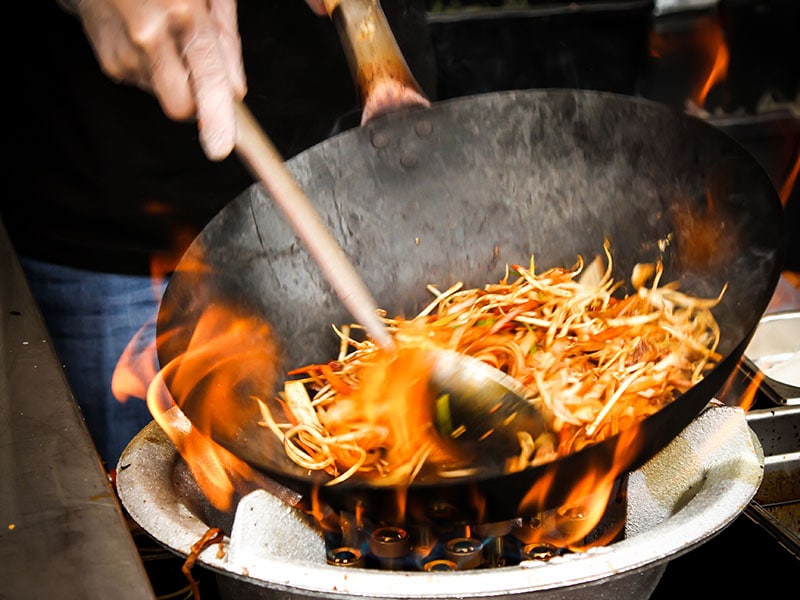 Phở áp chảo in Vietnam is a special dish that I have tried with a nice aroma. This dish also allows me to learn about pan-frying, a technique that is a cross of many culinary skills.
Typically, locals will pan-fry the ingredients before sauteing them in the frying pan to enhance their flavors while maintaining a delightful texture.
4. Stir-frying / Sautéing (Xào)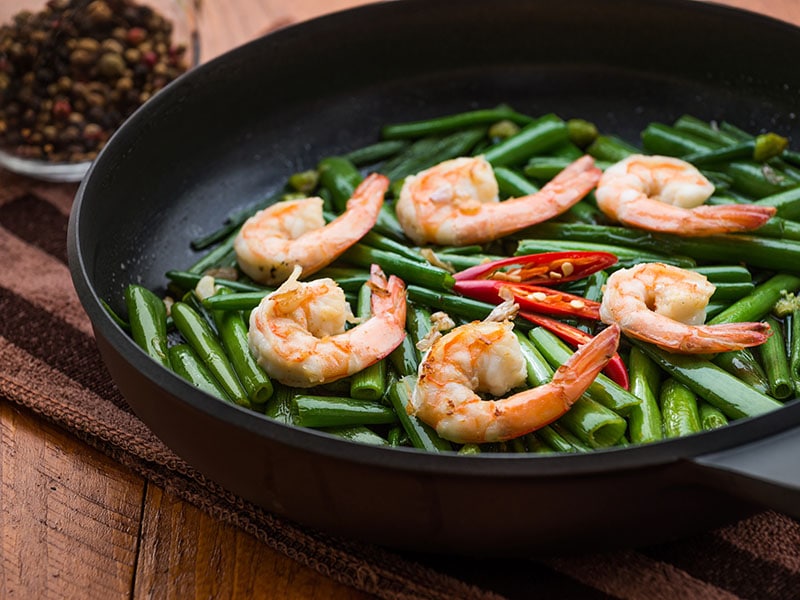 There's something about the Vietnamese art of xào (stir-frying), an all-encompassing term for both stir-frying and sautéing.
Most often, xào incorporates numerous ingredients into one pan. For example, "xào tỏi" is where the savory notes of garlic are infused with the main ingredients, while "xào xả ớt" combines lemongrass and chili pepper for a zesty and spicy kick.
5. Stewing / Braising (Kho)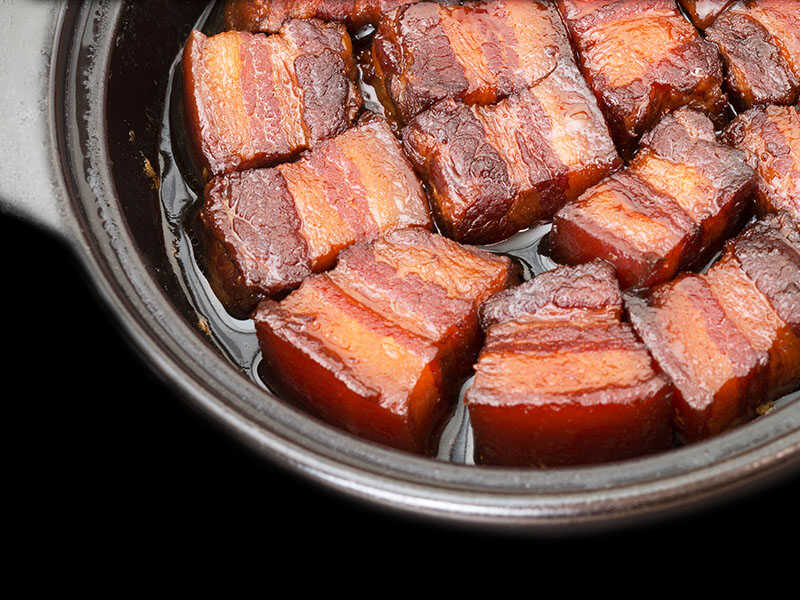 Vietnamese kho, which covers stewing and braising, is popular through a combination of well-seasoned meat with herbs. The meat, usually simmered in a traditional clay pot, will become tender and flavorful afterward.
6. Slow-cooking (Hầm / Ninh)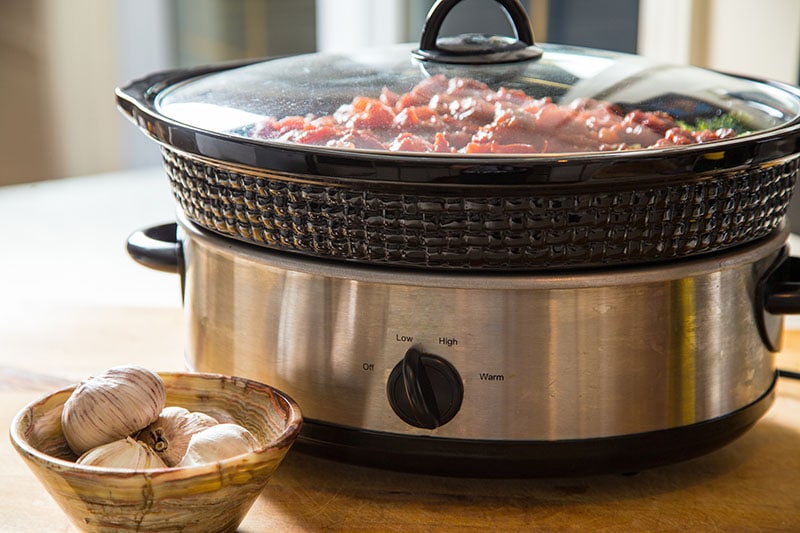 Vietnamese slow-cooking takes time, like other cooking cultures, allowing ingredients to mingle and mature over a long period. This cooking style is my favorite for producing remarkably tender meat.
7. Boiling (Luộc)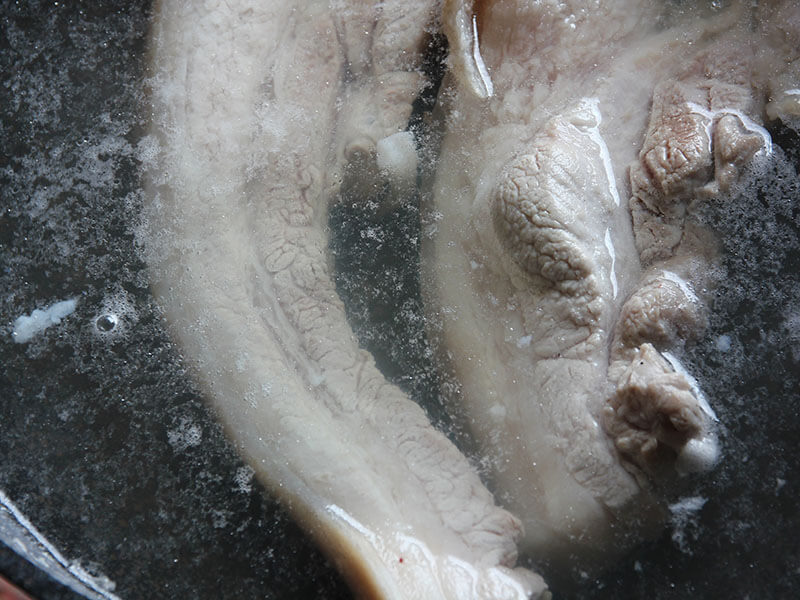 Vietnamese boiling is a simple cooking technique that I've come to appreciate. It involves cooking unseasoned meat or fresh vegetables in bubbly hot water, which retains the food's original flavors.
8. Blanching (Chần / Trụng)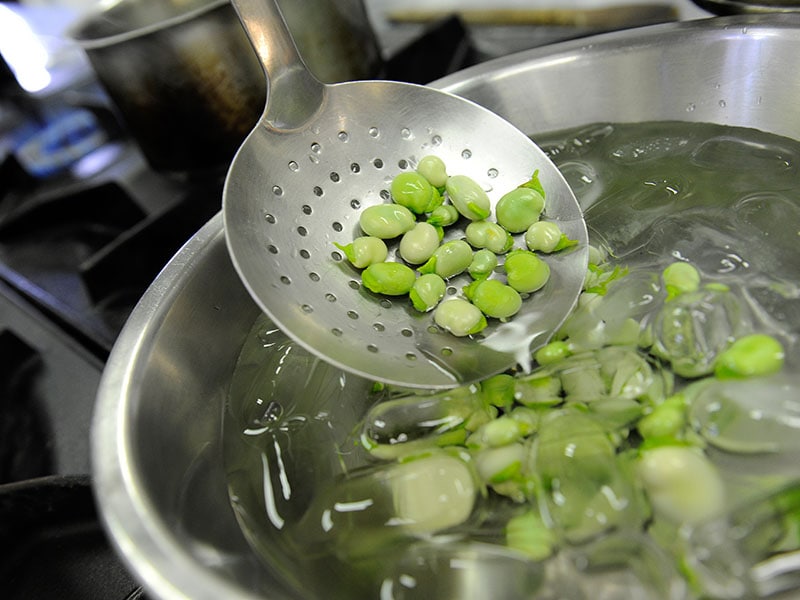 Blanching is a quick, clever technique I've seen in action while exploring local markets in Vietnam. It mainly revolves around briefly scalding vegetables in boiling water, then immediately cooling them in icy water. This action keeps the vegetables vibrant and crunchy.
9. Steaming (Hấp)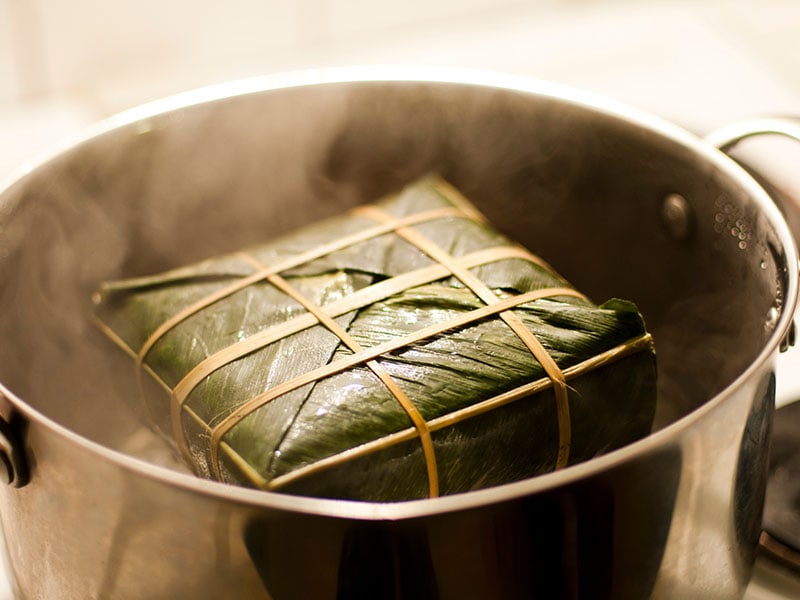 Bamboo or metal steamers are the tools of choice for Vietnamese steaming, usually filled with lemongrass for a subtle aroma. Alternatively, locals may use soy sauce, ginger, and green onions to steam food, much like Hong Kong-style steaming.
10. Salad (Gỏi / Nộm)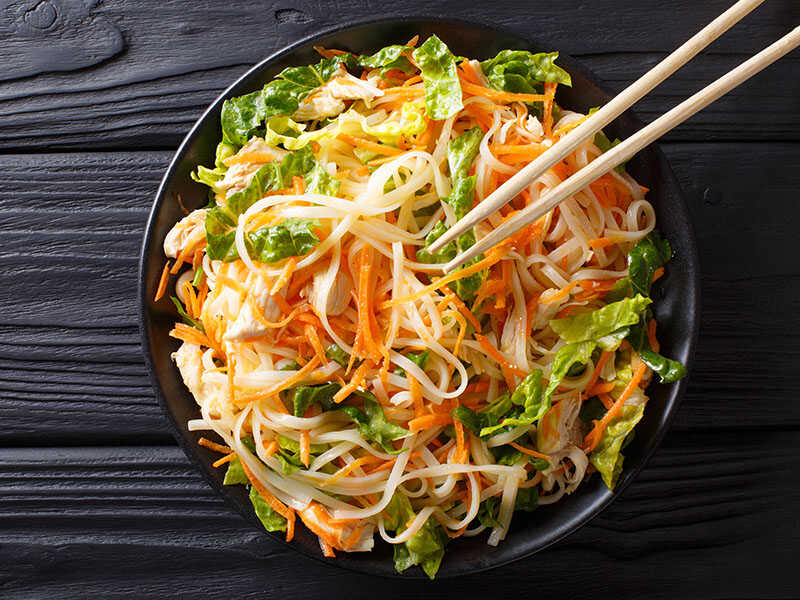 Vietnamese salads, known as "gỏi" in Southern Vietnam, are a delightful mix of fresh veggies with meat or shrimp. On the other hand, Northern Vietnam's "nộm" salads have introduced a more plant-focused approach, which is typically meatless.
11. Cooking In Vinegar (Nhúng Dấm)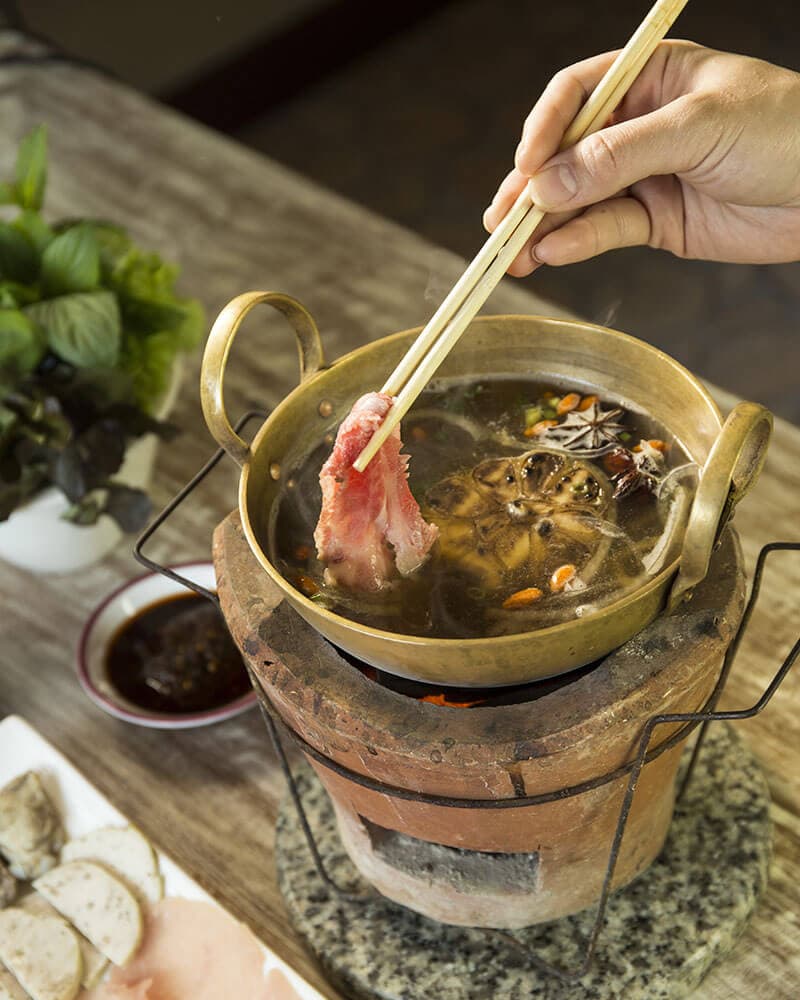 I enjoyed bò nhúng dấm when I was in Vietnam. It's a dish featuring thinly sliced beef cooked in vinegar. Furthermore, locals even add coconut water to the vinegar broth, introducing a hint of natural sweetness.
12. Wrapping And Rolling (Cuốn)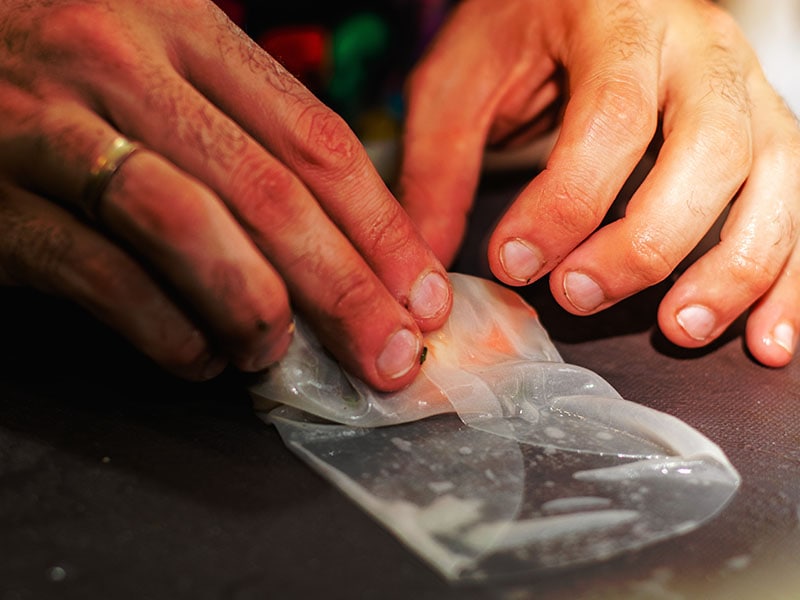 Wrapping or rolling food is an art form in Vietnam. I remember being taught to carefully place vermicelli rice, fresh herbs, and cooked pork or shrimp on delicate rice paper for a refreshing spring roll.
The trick is to get used to the rolling techniques, ensuring all these flavors are neatly bundled into a bite-sized delight.
13. Rare Meat (or Seafood) With Lime (or Vinegar) (Bóp Thấu / Tái chanh)
Bóp thấu, or tái chanh, is a fascinating Vietnamese culinary cooking style where raw meat or seafood is added with lime or vinegar.
It's here that the acidity does all the cooking for you, penetrating the raw ingredients, firming them up, and almost mirroring the texture of cooked food.
14. Others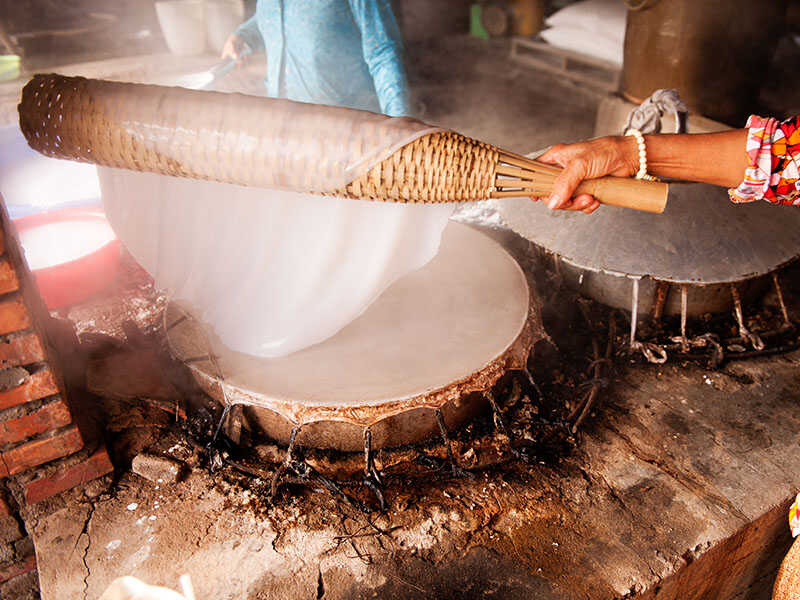 Vietnamese culinary also offers various lesser-known cooking methods, including:
Rang: Where you dry-fry with little or no oil.
Rim: Where ingredients are gently simmered to perfection.
Om: A Northern-style cooking technique using a clay pot.
Tráng: The action of spreading the ingredients into a thin layer on a steamed surface, like making Vietnamese steamed rice rolls.
Quay: Commonly known as roasting with pork, duck, or chicken being prime examples.
Korean Cooking Techniques
1. Pan-Frying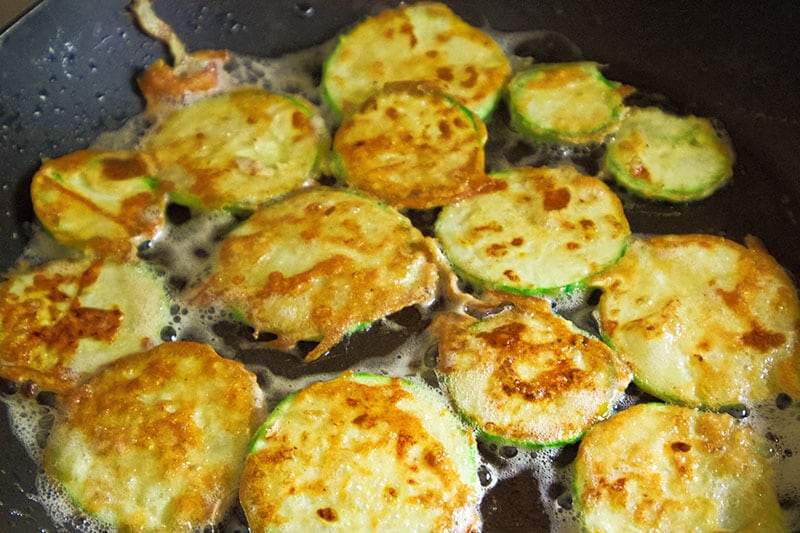 Korean pan-frying is my go-to when I want to create savory pancakes made from diverse ingredients. This versatile technique also brings out the best in meat, fish, tofu, or veggies.
Dishes like Gamja Bokkeum (pan-fried potatoes), Hobak Jeon (pan-fried zucchini fritters), and Wanja jeon (pan-fried egg battered meatballs) are prime candidates to try pan-frying at home.
2. Pickling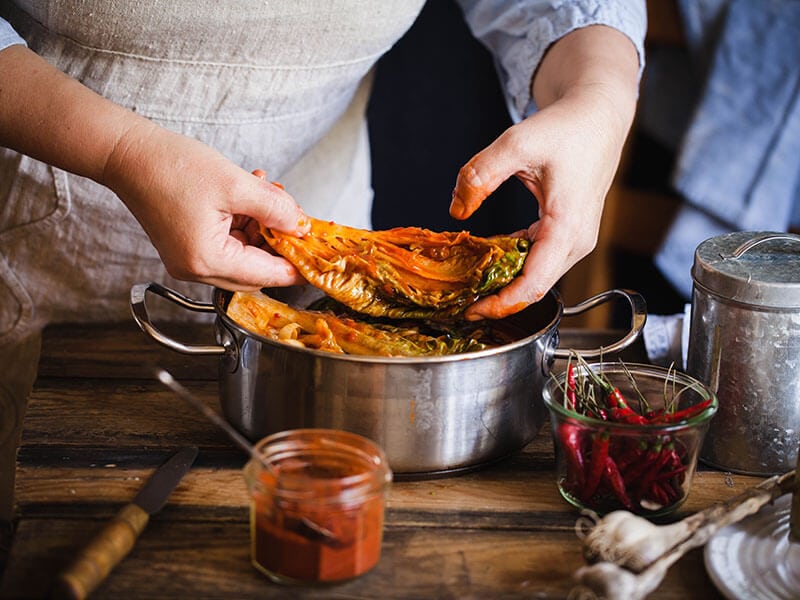 Korean pickling is a way to preserve food, most famously kimchi, a spicy pickled vegetable staple in Korea.
Commonly, cabbages, radishes, cucumbers, and others are ideal options for seasoning with hot chili paste, garlic, green onion, and salt before being pickled in their own salty juice.
The outcome is a tantalizing side that appears in most Korean meals. As a bonus, these pickled veggies also offer many health benefits (1).
3. Grilling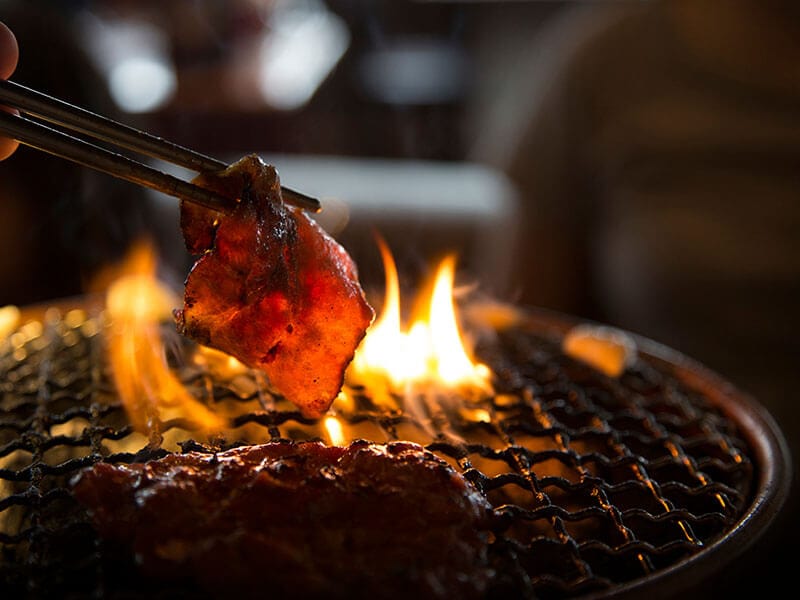 Grilling is a popular cooking technique in Korea. Most often, it's common to see meats like beef, pork, and chicken or seafood such as squid and octopus sizzling on a gas or charcoal Korean grill.
Most of the time, these cooking ovens are at the center of the table in Korean BBQ joints. Also, the food is usually served raw for you to cook on the table grill.
4. Stewing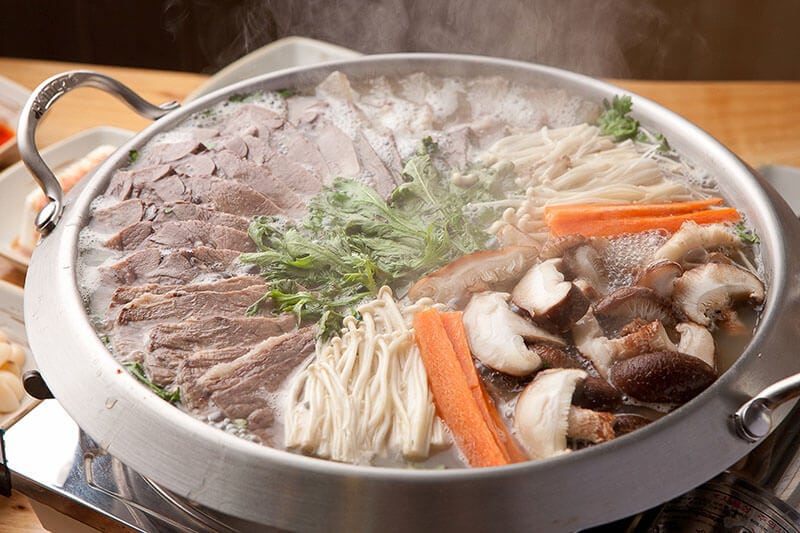 Korean stews, known as jjigae, jjim, or jeongol, are a heartwarming tradition, especially during the cold climate. Interestingly, some recipes even turn up the heat with the addition of spices. Usually, the idea is to keep people warm by consuming hot and spicy stews.
Some recommended stewing recipes include the Budae Jjigae (army stew) and Soondubu Jjigae (spicy kimchi with tofu stew), each served hot for added warmth.
Filipino Cooking Techniques
Most Basic Cooking Methods
1. Boiling (Nilaga)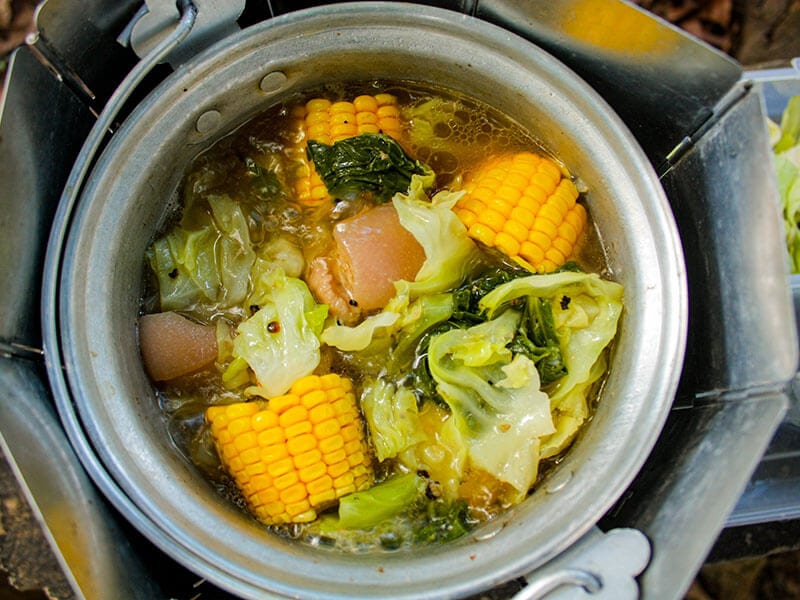 Nilaga simply means "boiled" and is associated with warming, hearty soup dishes packed with meat like beef, pork, or chicken alongside a heap of vegetables. For me, the standout dish using the boiling method must be Nilagang Baka, a beef Nilaga soup ideal for cold, dreary days.
2. Grilling (Ihaw)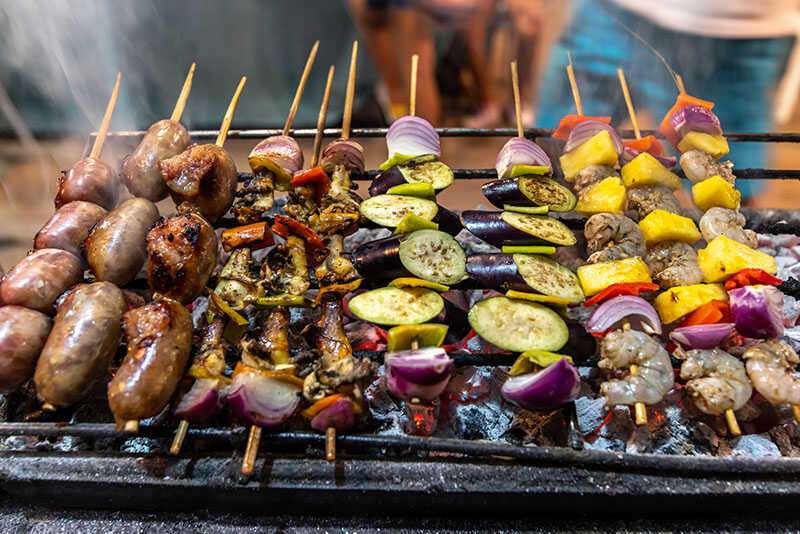 Ihaw, in the Filipino culinary world, refers to grilling meat or fish over direct dry heat, often a roaring charcoal fire. Marinating the meat or fish beforehand is the secret weapon here, with a tangy mix of calamansi, soy sauce, or sugar for a delightful taste.
3. Roasting Or Baking In The Oven (Hurno)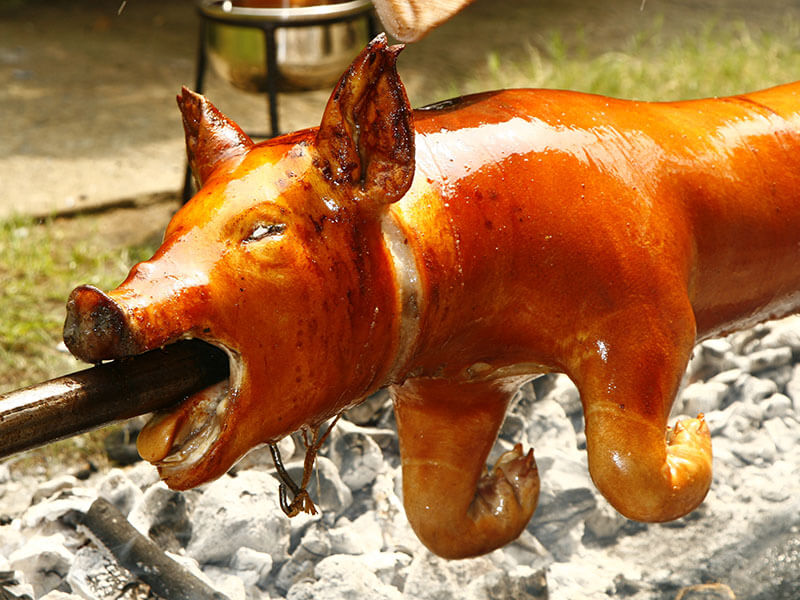 Hurno is the Filipino culinary tradition of roasting or baking dishes in the oven. Even the simple baked macaroni turns extraordinary when prepared in the traditional Hurno style.
However, my favorites are Lechon sa Hurno, a crispy oven-roasted pork belly, and Bibingka, a baked rice cake.
4. Frying (Prito)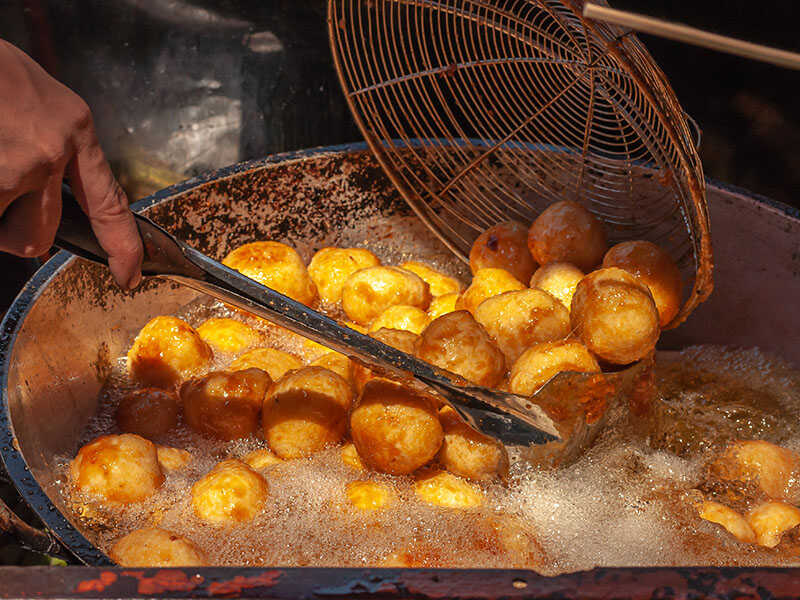 "Prito" is basically frying in the Philippines, where they submerge food in hot oil until it has a lovely golden-brown hue. Also, flipping the ingredients ensures each side is fried to perfection.
Pritong Isda is the prime example of applying Prito into practice, where simple fish would acquire a satisfyingly crispy exterior. Alternatively, Pritong Talong utilizes eggplants for frying to create unique experiences.
5. Blanching (Banli)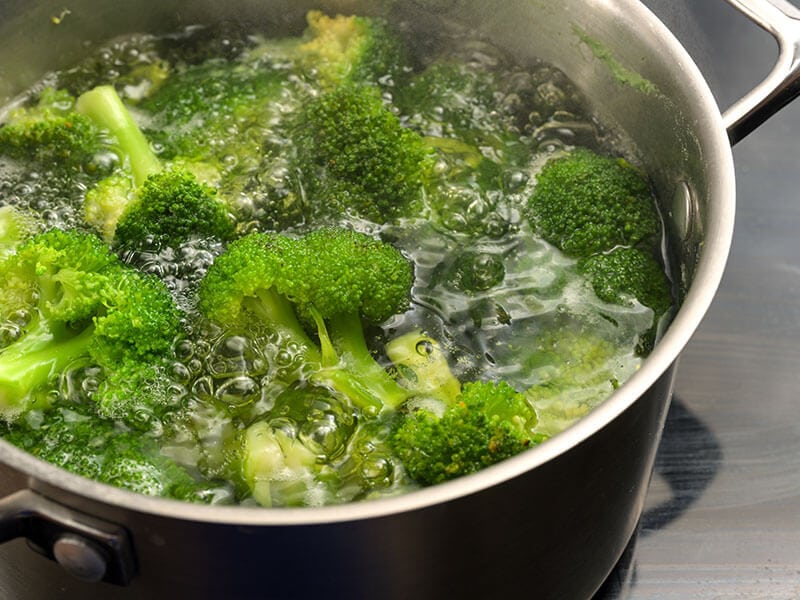 Banli is similar to blanching, where veggies quickly dip in boiling water before plunging into cold waters to kill the cooking process. This method, though brief, gives the veggies a vibrant color and a tender bite.
6. Cooking Seafood In Salt and Water (Halabos)
Halabos is a method ideal for cooking seafood the Filipino way. Using a bare minimum of ingredients of water, salt, and your choice of shellfish, it's a way to enjoy seafood items quickly.
For instance, with Halabos Na Hipon, some folks prefer adding a fizzy drink to infuse an unexpected taste in the shrimp.
Other
7. Marinating (Adobo)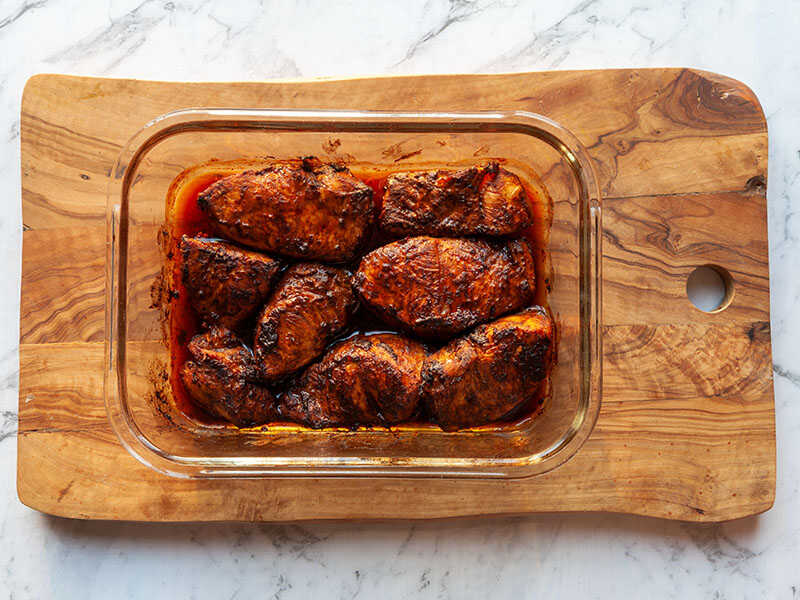 Adobo is not only a delicious dish but also a cooking technique of the Philippines. It revolves around submerging meat, seafood, or even vegetables in a marinade rich in soy sauce, garlic, and vinegar, then letting it simmer patiently until cooked.
Each spoonful of the sauce brings forth a fusion of tangy, saucy, and savory flavors. From the classic chicken adobo to the hearty pork adobo, you can apply this technique to your cooking to diversify the menu.
8. Cook With Coconut Milk (Ginataan/Guinataan)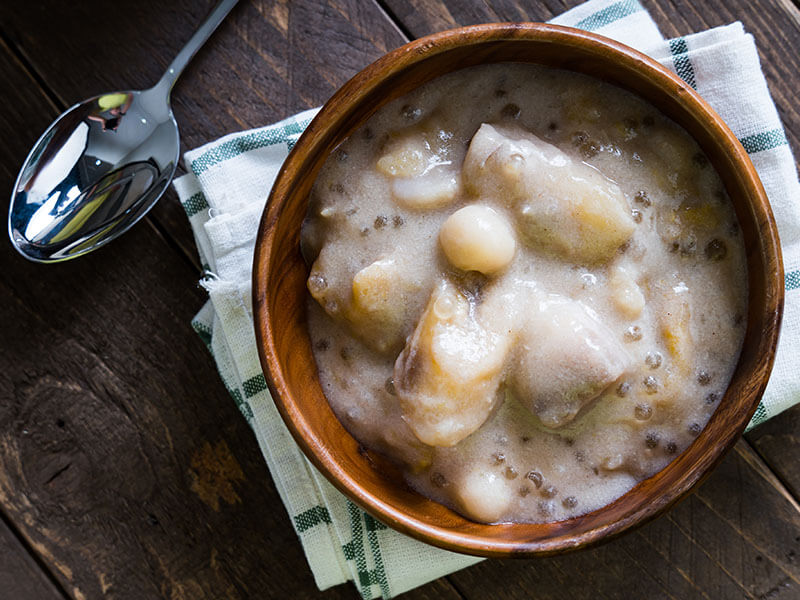 Ginataan, or Guinataan, which means "done with coconut milk," is an inviting cooking concept in the culinary world of the Philippines. It usually features creamy, luscious coconut milk (gatâ) for a rich sweetness, forming the backbone of both savory dishes and Asian-style cakes and desserts.
If you're going to the Philippines, try a plate of Ginataang ampalaya, a bitter melon, and smoked fish stew with an aromatic profile. Meanwhile, Binignit, a dessert brimming with fruits and tubers, perfectly hits a sweeter note.
9. Food Cooked In Sour Broth (Sinigang)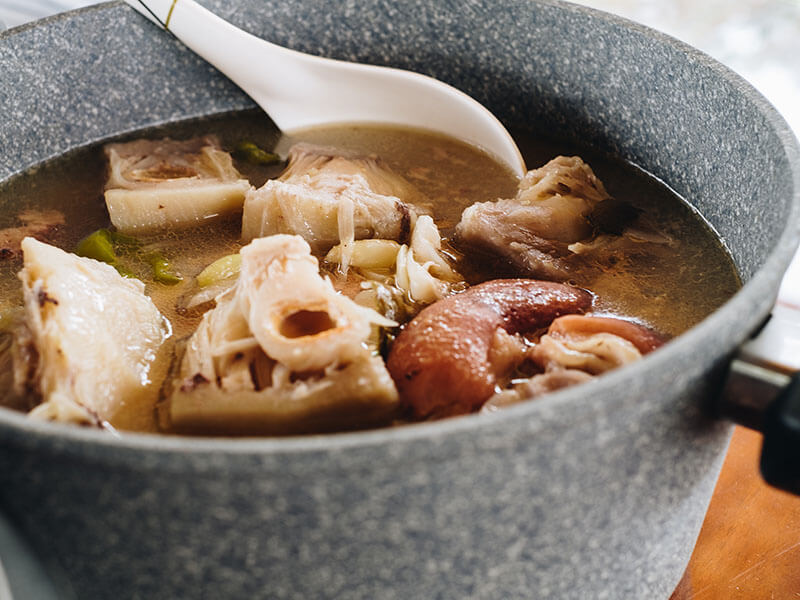 Sinigang captures the essence of Filipino culinary flair with its signature sour broth made from tamarind (sampalok) or other tangy fruits for cooking tender meat, fish, or shellfish. One of the iconic examples is Sinigang na Baboy, where tender chunks of pork are cooked with tart broth.
10. Food Cooked In Vinegar (Paksiw/Pinaksiw)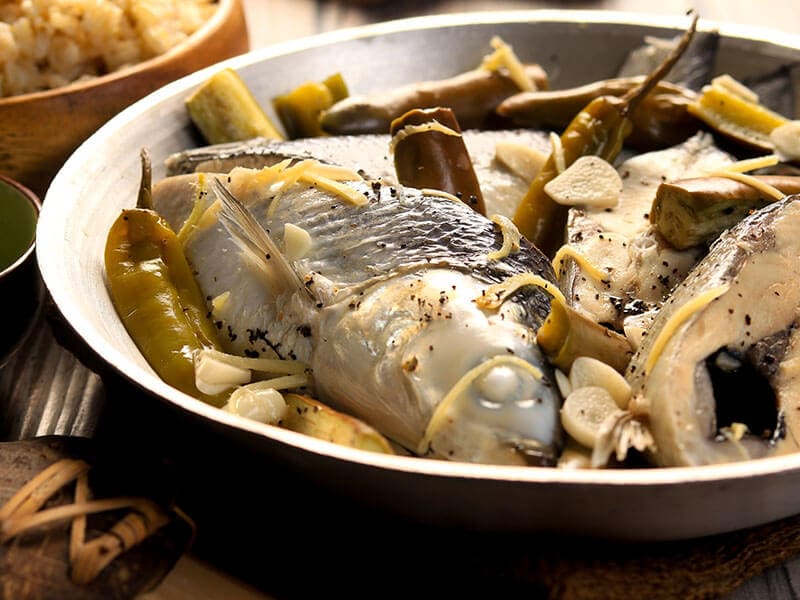 Paksiw is a unique cooking method where people use tangy vinegar to cook meat or fish. This technique balances the tang of vinegar and the savory undertones of fish sauce or spices.
Commonly, Paksiw na Baboy, braised pork hocks, is a comfort dish that still reminds me of its special cooking style. Plus, the preservation quality of vinegar keeps it fresh longer, highlighting its practicality.
Well-loved Ingredients Used In Asian Cooking
Common food ingredients in Asia are abundant and vary based on geography. From various kinds of meat to exotic spices and herbs, these ingredients are the building blocks that define the rich tapestry of any Asian specialties.
Rice and noodles: These are staple foods in many Asian countries. Rice can be long-grain, like basmati, or short-grain, like sushi rice. Plus, noodles come in various forms, including wheat, rice, and egg noodles.
Soy and fermented products: Soy sauce, miso, or tofu are widely used. Fermented products, such as kimchi in Korea and pickled vegetables in China, are also common in a meal.
Spices and herbs: There are abundant spices and herbs in Asia. These include star anise, five-spice powder, turmeric, lemongrass, and many more. Fresh herbs like coriander, Thai basil, and mint are also regularly used.
Seafood and meats: Fish and shellfish are a significant part of coastal Asian cuisines, while pork, chicken, and beef are popular meats.
Fruits and vegetables: These cuisines feature a variety of Asian fruits and vegetables, often specific to the region or season. These can range from bok choy and bamboo shoots to durian and lychee.
The Influence Of Asian Cooking Techniques On Global Cuisine
Fusion cuisine: Asian fusion cuisine blends traditional Asian ingredients and techniques with those of other cuisines. Examples include Korean tacos and sushi burritos.
The impact of fast food: Asian fast food has global popularity, with Chinese takeout and Japanese sushi being common. Techniques like stir-frying have been adapted to quick-service restaurants.
The influence on fine dining: Asian techniques have been adopted by top chefs worldwide. Techniques like sushi preparation and wok cooking are seen in Michelin-starred restaurants. Furthermore, ingredients like miso and yuzu are often incorporated into gourmet dishes.
FAQs
Final Thoughts On Asian Cooking Methods
Asian cooking techniques offer numerous ways to customize your next meal to perfection. I find their diversity endlessly fascinating and infinitely rewarding. Each method offers a different approach to your familiar ingredients.
If this article brings you joy in cooking, share it with fellow food enthusiasts, and let's spark your passion for creating top-notch dishes using your newly acquired cooking skills. Also, you may share your experience in the comment sections so others can learn more about cooking.
Thank you!
References
Health Benefits of Kimchi (2022). Webmd.com.