Spice up your Asian spices and herbs with this article. In this post, I'll share with you the secret to transforming ordinary dishes into extraordinary gastronomic delights of Asia. You'll gain a deeper understanding of the diverse flavors and aromas of Asian cuisine.
You will also learn how to infuse your dishes with exotic taste profiles and discover these spices and herbs' health benefits. Prepare to tantalize your taste buds, impress your guests, and elevate your cooking to new heights.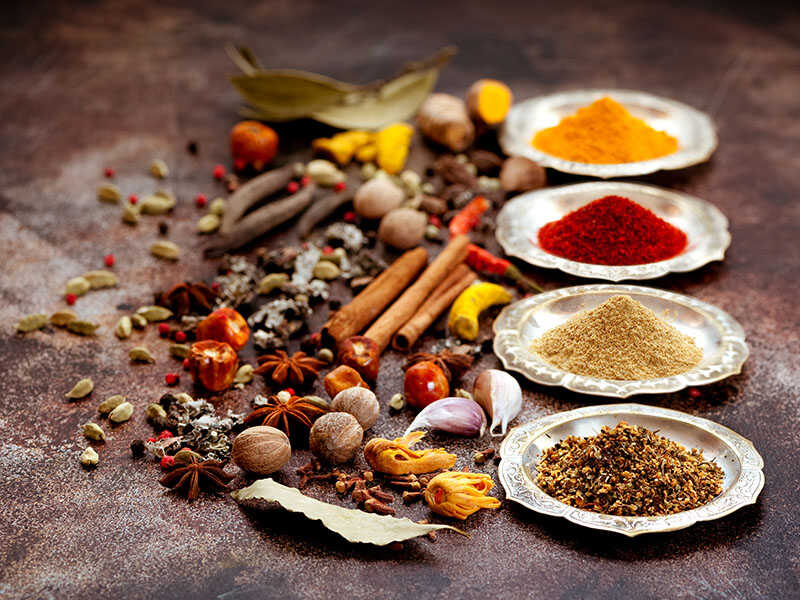 Role Of Spices And Herbs In Asian Cuisine
Flavor Profile And Culinary Usage
In the list of Asian cooking ingredients, spices and herbs are used to create distinct flavor profiles that define the culinary identity of each region. They can be used individually or in combination to create complex flavors.
For example, the warmth of cinnamon, the heat of Szechuan peppercorns, the citrusy tang of lemongrass, or the earthy taste of turmeric can all contribute to a dish's flavor.
Health Benefits And Medicinal Usage
Asian spices and herbs are not only valued for their culinary uses but also for their medicinal properties. For centuries, they have been used in traditional medicine to treat a range of health issues, from digestive problems to inflammation and infections.
Cultural And Historical Significance
The use of spices and herbs in Asian cultures goes beyond their culinary and medicinal properties. They also hold significant cultural and historical value, being integral to religious ceremonies, traditional celebrations, and even trade.
Herbs
1. Chinese Chives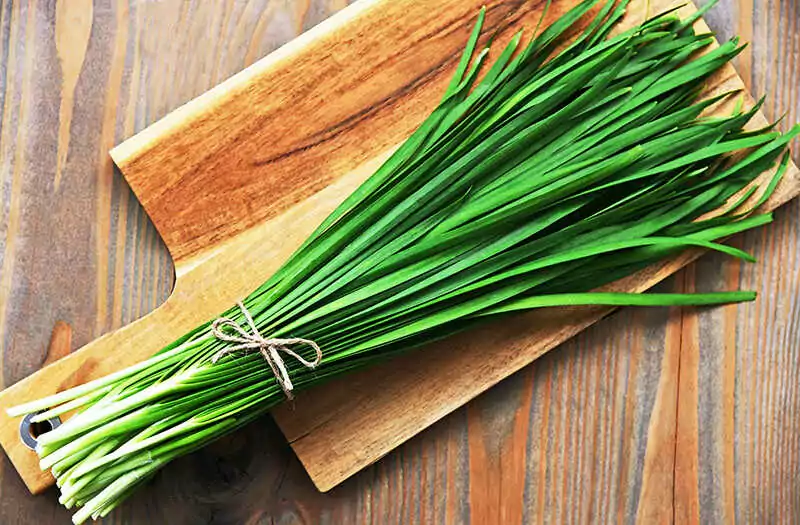 Chinese chives, a humble variety of onions, offer a mild, fragrant flavor without the punchy smell you'd expect from onions or garlic. Their long, flat leaves, stemming from oval-shaped bulbs, cluster in garden spots, displaying a delicacy you'd appreciate.
While having a taste nudging towards leeks, chives lack the pungent profiles of onions or scallions. Whether raw or sizzled in a pan, they go well in Asian cooking. Normally, I like using these thinner stems for stir-fries and spring rolls.
2. Fresh Coriander Leaves (Cilantro)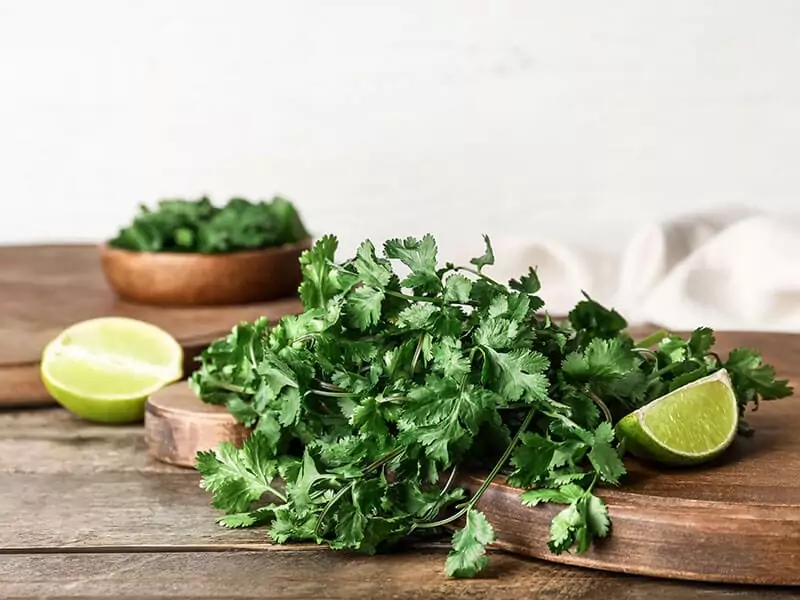 Cilantro, also recognized as coriander or Chinese parsley, is part of the Apiaceae family. There are vibrant kinds of cilantro found bountifully in Asian supermarkets, contributing its tart and lemon-lime taste to diverse Asian recipes.
I love featuring coriander in sauces, salads, marinades, and soups, alongside being a garnish. It plays a starring role in Thai green curry paste with its roots, leaves, and stalks.
Alternatively, Indian and Chinese cuisines also use coriander. For centuries, it has been a trusted culinary and medicinal herb worldwide (1).
3. Curry Leaves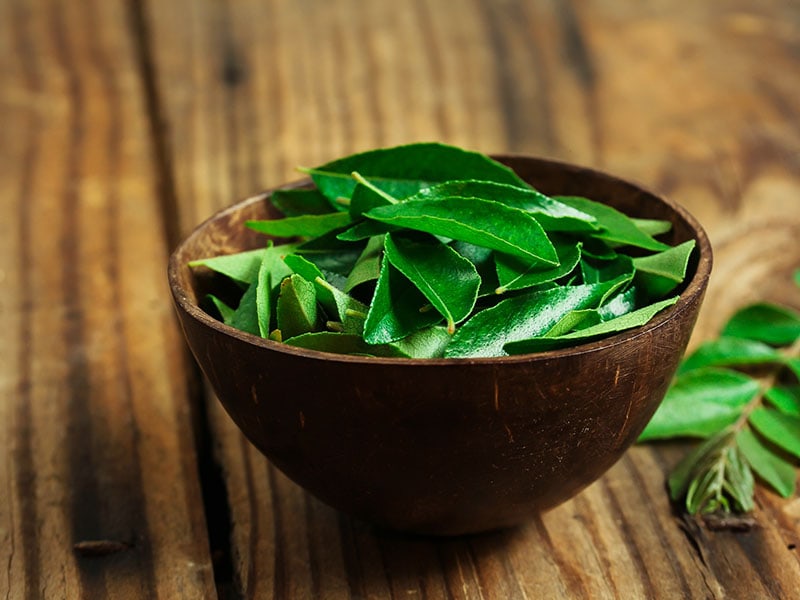 Curry leaves from the curry plants, native to India and Sri Lanka, are an essential ingredient in Indian food culture, particularly in South Indian signature dishes. Just like bay leaves in Western cooking, they add a distinct flavor and aroma to your meals.
Whether fresh, dried, or powdered, curry leaves bring a strong, earthy, and spicy taste. When fried in oil, they release a unique, nutty fragrance that enhances the overall experience.
Also, these versatile leaves are ideal for flavoring rice, chutneys, dals, soups, and stews. It's also suitable for garnishing in Southeast Asian cooking.
Interestingly, these curry leaves are similar to using powder spice-mixes that infuse a sharp and zesty profile to many recipes.
In fact, they take center stage in popular dishes like Saag Paneer. I've personally enjoyed the rich flavors of Saag Paneer, where the curry leaves, combined with ginger, garlic, onion, and cilantro, create a symphony of taste. The best part is they are widely available in supermarkets.
4. Kaffir Lime Leaves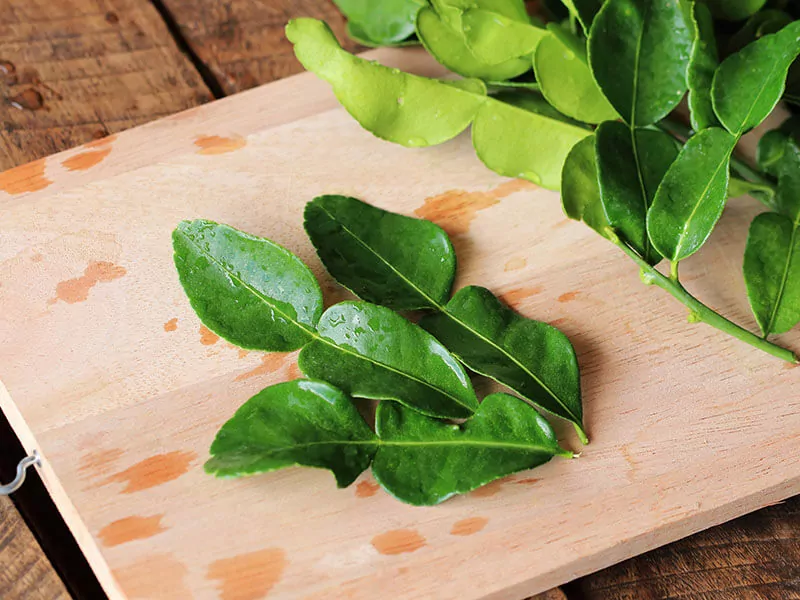 Kaffir lime leaves, also known as makrut lime leaves, come from a citrus fruit in Southeast Asia. These leaves can be tricky to find, but you can get them in Thai markets or specialty Southeast Asian grocery stores.
These leaves have a unique aroma and flavor, with earthy, herby, and citrusy notes. In Thai gastronomy, they are considered signature ingredients, adding a distinct touch to dishes. I've used kaffir lime leaves in Thai soups and curries for their essence to create a delightful depth of flavor.
To make the most of these leaves, you can use them whole or shred them and incorporate them into pastes. Another tip is to boil the leaves until soft and use the infused water to enhance the taste of stocks, soups, or sauces.
5. Lemongrass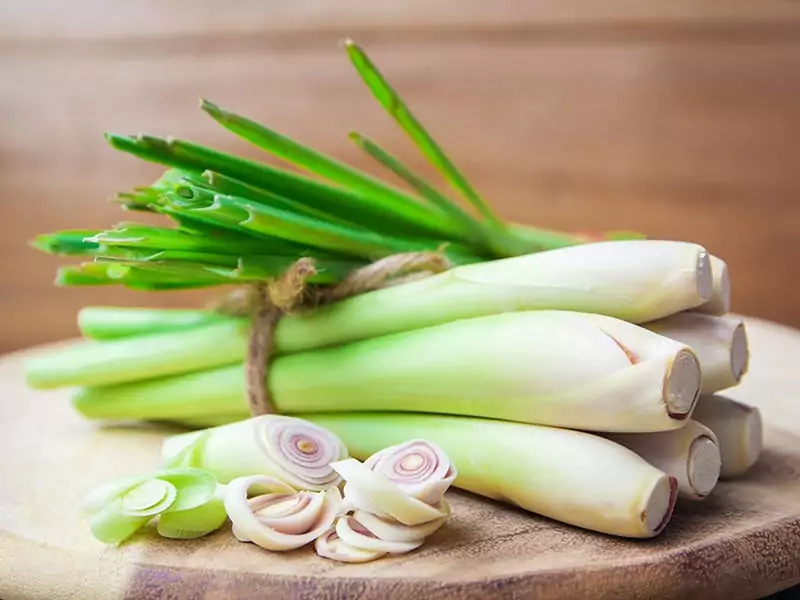 Lemongrass is a tropical perennial native species to Asia that presents itself as a long-stalked leaf plant with a sturdy, woody structure similar to spring onions.
Usually, there are numerous lemongrass variants, with the Cymbopogon Citratus variety being common in the market, which offers a delightful citrus-like sourness. Typically, this variety is perfect for enhancing Vietnamese and Thai special dishes or drinks.
In Vietnamese culinary art, you can add lemongrass to broths when paired with spices or give meat marinades a unique twist. Better yet, you may find many stews, curries, or soups utilizing this herb.
Aside from cuisine, its medicinal value, acknowledged in Ayurvedic and Chinese practices, is noteworthy. Although dried lemongrass exists, nothing beats the fresh version's flavor.
6. Thai Basil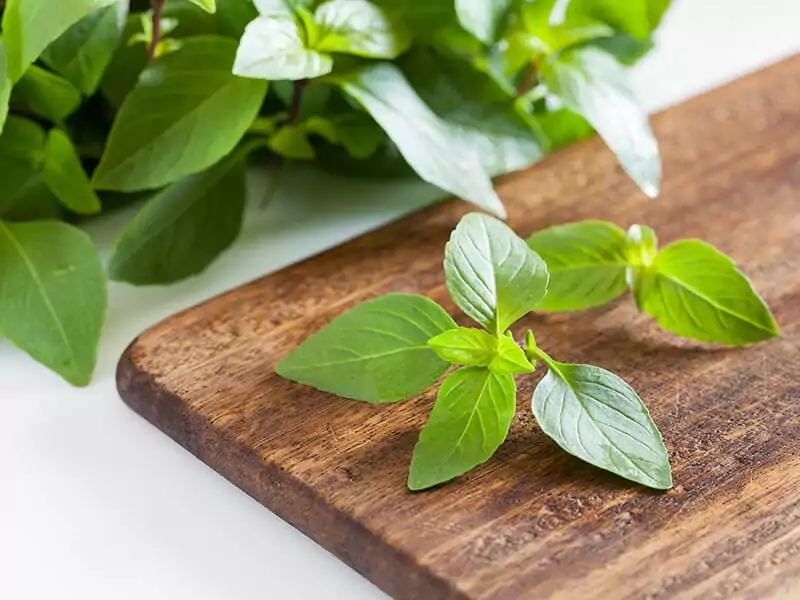 Thai basils are the most common sweet basil in Southeast Asia and are popular fresh spices in Asian cuisine. They have a distinctive anise flavor and aroma, with a lightly spicy profile and hints of licorice and spice.
Compared to traditional basil, Thai basils offer a slightly more pronounced licorice-like and citrus taste. These sturdier basil leaves can add a refreshing touch to dishes while balancing the saltiness.
They are especially prominent in Southeast Asian cuisines like Thai, Vietnamese, and Taiwanese gourmet. This herb is the go-to option for elevating stir-fries, noodle soups, curries, and more.
While Thai basils can be hard to find, you can usually spot them in Asian grocery stores or purchase them online. Although you can substitute traditional basil, you should know that the flavor won't be quite the same.
7. Spring Onion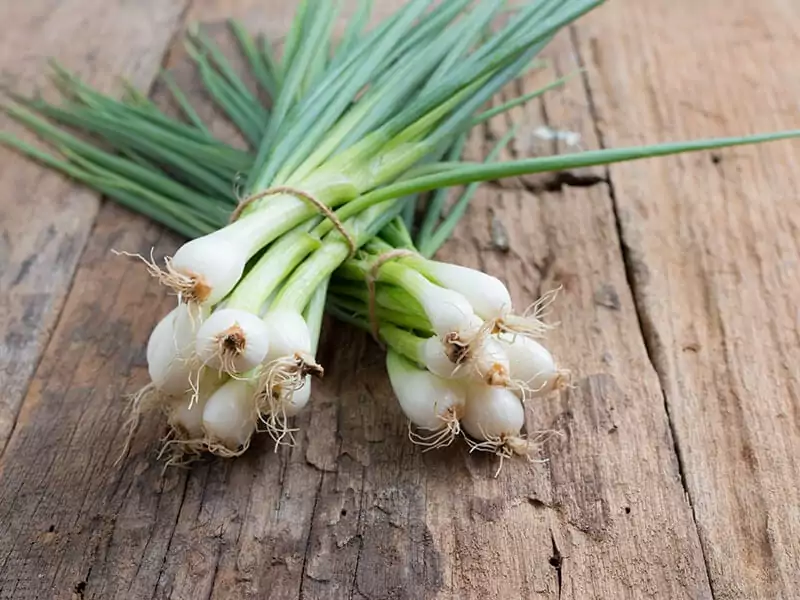 Spring onions are also recognized as scallions. This variety of green onions stands out with their long edible green leaves and bulbs. Their allure lies in a fresh, sweet, and subtly aromatic profile wrapped in a soft, crunchy texture.
When used for stir-frying, the flavor vividly emanates from the leaves. Also, spring onions are a fundamental part of Asian cuisines, adding a splash of color and fragrance as a garnish when diced raw.
Plus, these spring onions beautifully enrich seafood dishes by eliminating fishiness, a trick I learned while preparing crab and fish. They even transform into kimchi!
8. Holy Basil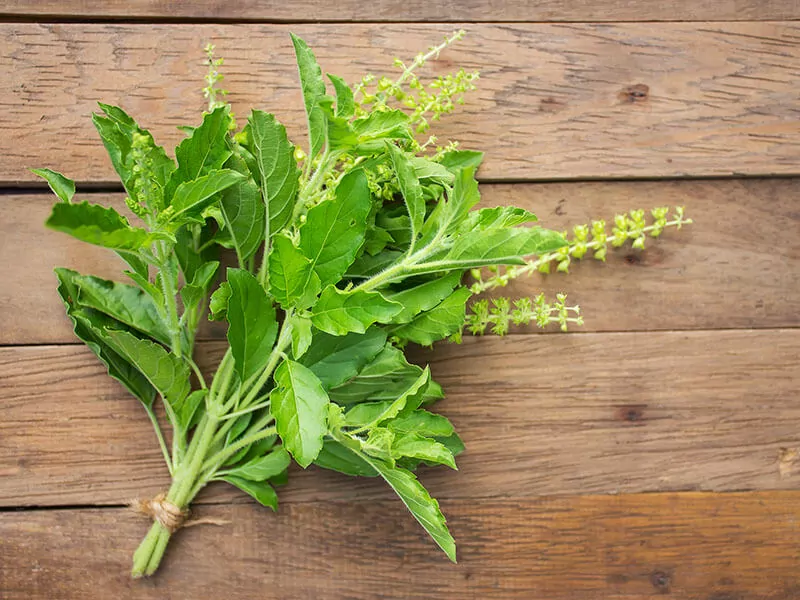 Holy basil, or tulsi, is a unique variety of basil originating from India. It stands out with its vibrant violet flowers and green stems tinged with purple. Unlike other basil types, holy basil packs a spicy punch and is often referred to as "hot basil."
The leaves, seeds, and stems of holy basil are used in culinary creations and medicinal preparations. They are a staple in many Thai dishes, adding a distinct flavor to stir-fries and complementing meat, fish, or chicken.
It's important to use fresh holy basil for its optimal aroma, as the leaves lose their fragrance when refrigerated for too long. Besides its culinary value, holy basil offers numerous health benefits.
It has traditionally been used to treat conditions like stress, the common cold, asthma, heart disease, fever, headaches, and even diabetes. Holy basil's remarkable properties help balance cortisol levels, reduce inflammation, enhance energy levels, boost the immune system, and improve brain functions (2).
9. Shiso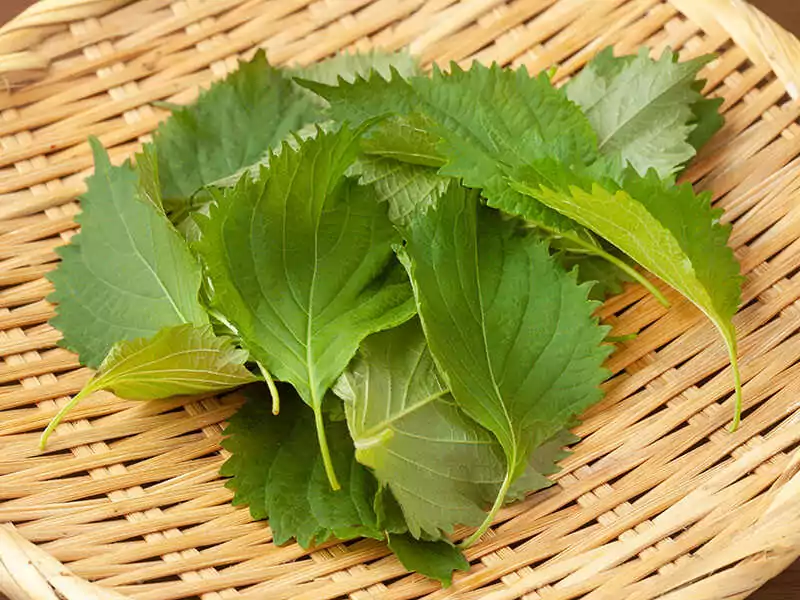 The vibrant Japanese herb Shiso has various flavors, from citrus to mint, basil, anise, and coriander. The vivid red or green leaves are woven into the culinary tapestry of Japan, dating back 300 years ago in Kyoto. People commonly feature Shiso as a part of the seven spices in Japanese delicacies.
Their unique flavors enhance sushi, sashimi, salads, stir-fries, soups, and tempuras. Red shiso even colors umeboshi, pickled plum, and pickled ginger. Aside from the culinary wonders, this herb, rich in iron and calcium, plays a role in Chinese medicine for respiratory ailments.
10. Fenugreek Leaves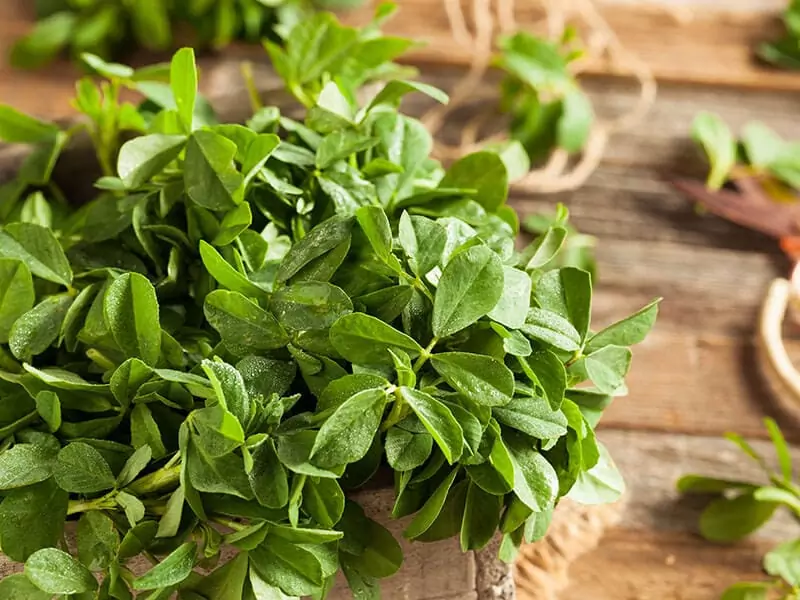 Fenugreek leaves, known as "methi" in Hindi, are a key ingredient used extensively in Indian cuisine. They impart a distinct bitter flavor to dishes and are cherished for their aromatic qualities. However, when cooked, these leaves can provide a sweet, nutty taste similar to maple syrup.
11. Pandan Leaves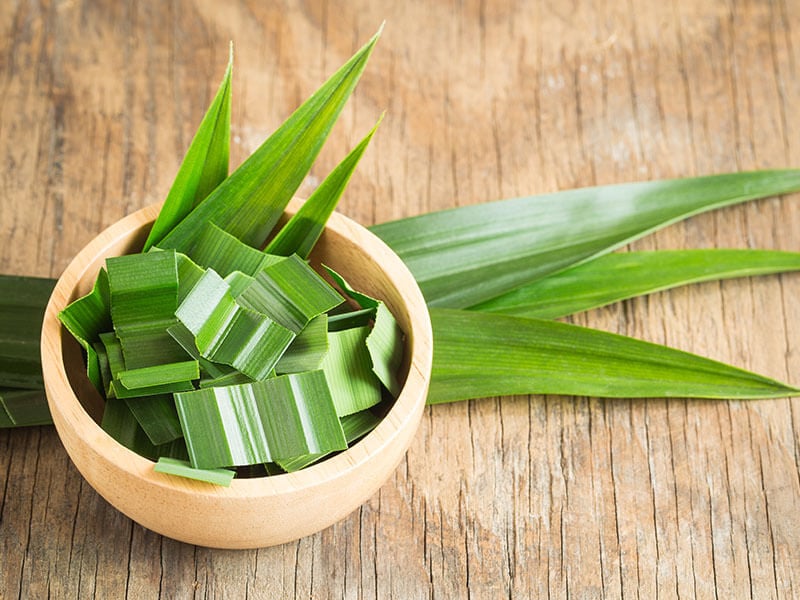 Pandan leaves are those graceful green blades cherished in households across Southeast Asia. Their sweet, vanilla-esque aroma is ideal for any cooking recipe. Tying these leaves into knots, cooking for their flavorful juice, or crushing them into a rich paste are the best ways to extract the flavor.
When I pair them with coconut milk, they transform traditional pastries and desserts, especially from Malaysia, Indonesia, and Thailand. But my favorite application? Wrapping marinated meats with these pandan leaves for a barbecue to infuse a unique aroma.
Seeds
12. Fenugreek Seeds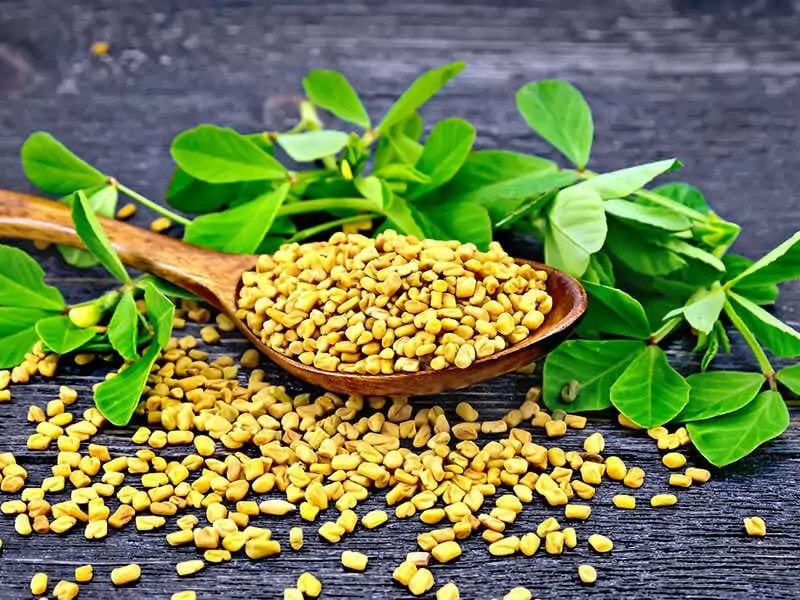 In Asia and North Africa, fenugreek seeds add a humble yet punchy character to the cooking scene. These seeds belong to the pea family, presenting an intriguing bitter and nutty flavor that plays beautifully in dishes.
These seeds are beloved in South Asian and Middle Eastern meals and have a starring role in southern Indian curry pastes. Plus, they're a nutritious powerhouse packed with protein and fiber. However, you should remember to roast or grind them first for the ultimate flavor release.
13. Coriander Seeds + Ground Coriander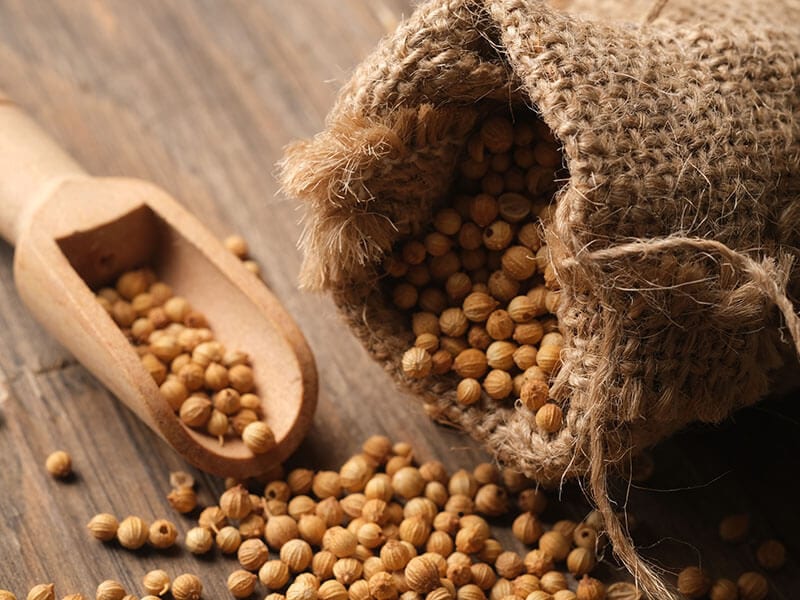 As a devoted fan of Asian cuisine, I love the burst of peppery, citrusy flavors from coriander seeds. These tiny dried seeds come from the cilantro plant, having an uncanny resemblance to peppercorns.
They are the soul of many curry dishes, especially in Mexican, Thai, and Indian cooking. Surprisingly, India, China, and Thailand are the leading consumers of this condiment. Normally, I can easily find these seeds in Asian markets.
As for ground coriander, it's simpler as the herb is widely available in American supermarkets. Ground coriander is the secret ingredient in many of my marinades for a beautiful depth to steeped stews. Also, just remember to dry-roast before use and store it shortly, as it loses its fragrance over time.
14. White Cumin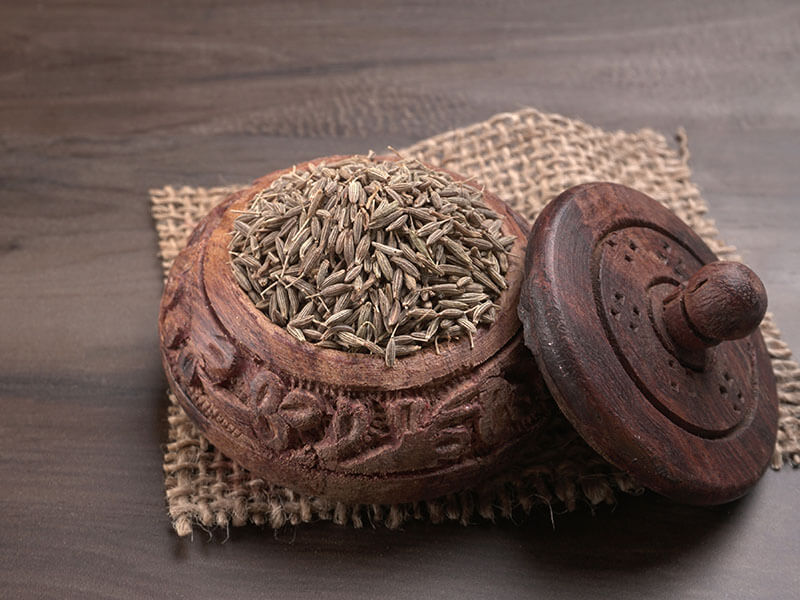 White cumin, a kitchen staple, has a slightly sweet, nutty, and intensely savory flavor. Available in Mediterranean, Mexican, Middle Eastern, Indian, and Southeast Asian dishes, its versatility knows no bounds.
Ideally, you want to roast these seeds before using them in curries, lentils, and pickles. In Middle Eastern recipes, these herbs are ideal for elevating soups, lamb dishes, and grilled meats. It's even part of the Chinese five-spice powder!
Beyond the delightful flavor, white cumin is full of antioxidants and is known to improve digestion and reduce inflammation and pain.
15. Black Cumin (Nigella Seeds)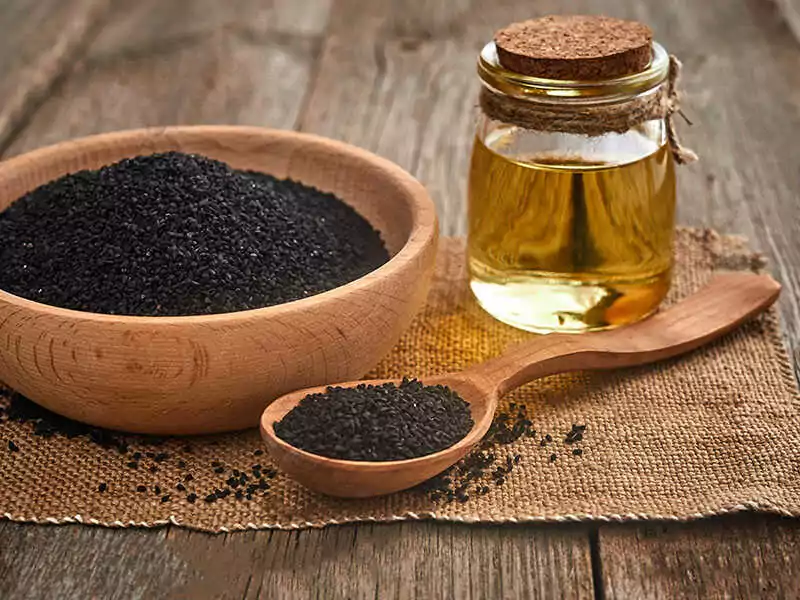 Let me introduce to you another kind of cumin. Black Cumin, or Nigella Seeds, hail from a flowering plant cousin to the cabbage, with roots in Africa and the Middle East. These tiny seeds are distinct from your everyday cumin, exhibiting a captivating black hue.
With their more complex flavor profile, Indian cooks often favor Nigella over white cumin. In fact, it's quite a sight to watch these seeds being roasted, ground, and blended into a curry paste.
Furthermore, Nigella plays a crucial role in North Indian curries and Middle Eastern dishes, not just as a spice but as a condiment. Plus, these Nigella seeds are nutrient-rich, with benefits like aiding digestion, enhancing breathing, and bolstering the immune system (3).
16. Black Cardamom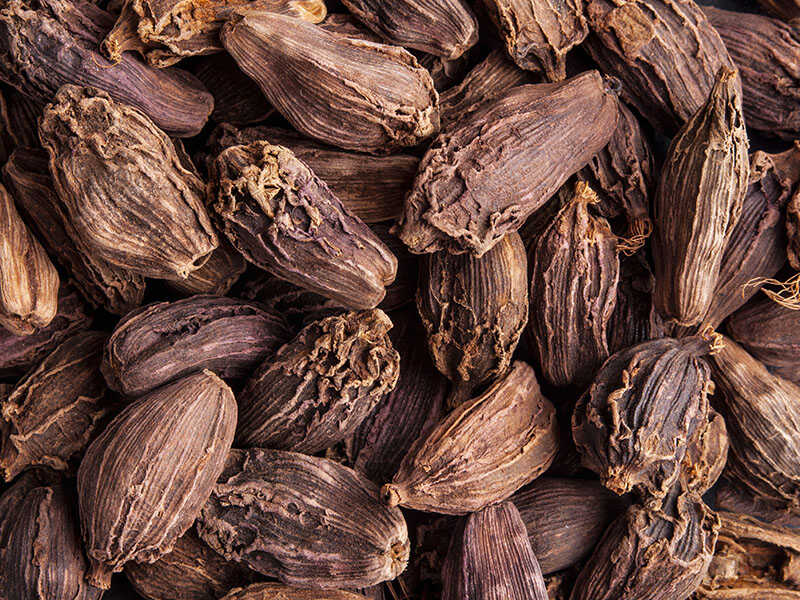 Black Cardamom, with its robust menthol flavor and mildly minty scent, is a gem in my spice collection. It's classified as a warming spice that offers a warmth and depth profile to braised meat and slow-cooked rice dishes.
Its undertones of resin and camphor add an unexpected balance to savory flavors. Black cardamom is crucial in Vietnamese, Indian, and Chinese culinary arts, especially savory profile dishes.
17. Green Cardamom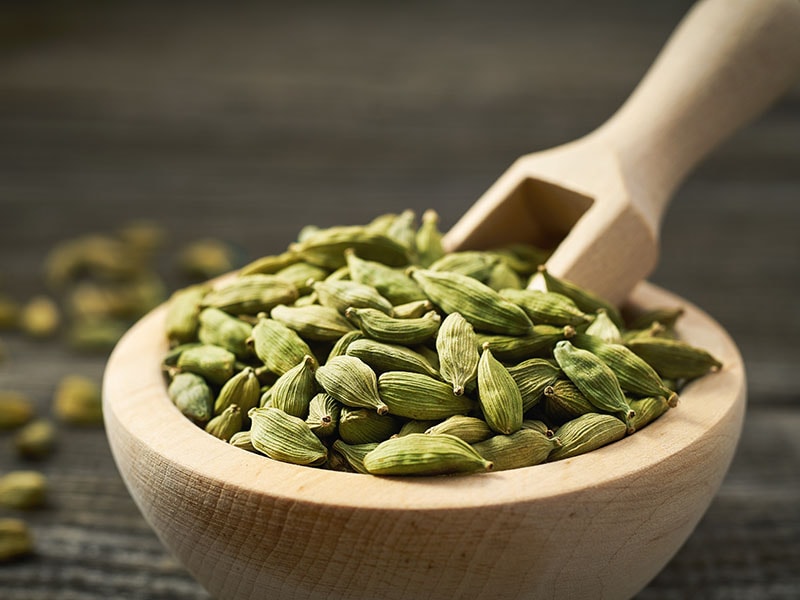 The allure of green cardamom is hard to deny, especially in many Asian kitchens where it plays a starring role in sweet recipes. Its unique profile offers an herbal warmth while being more zesty than fennel and sweeter than cumin. As for the aroma, it's a stunning fusion of eucalyptus, mint, and pepper.
18. Fennel Seeds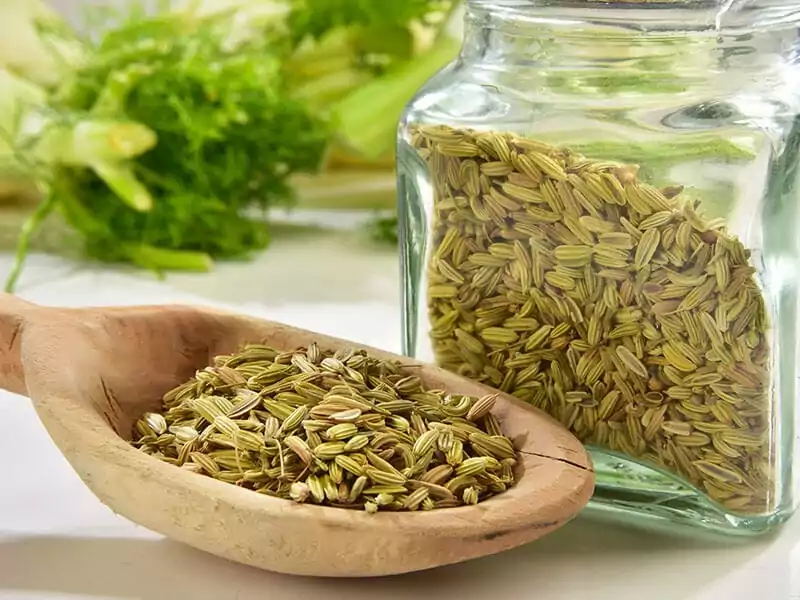 One of my go-to spices in the kitchen, fennel seeds are known for their aniseed-like taste, which is strong, sweet, and warm. These edible seeds, found in any major grocery store, are a key component of the Chinese five spice powder.
Fennel seeds are especially popular in delicacies from Malaysia, Indonesia, India, and Mediterranea. The sweet aroma they release is utterly captivating, mainly when used in marinades for meat, stews, and sauces.
Plus, they're excellent for seasoning stews, soups, and slow-cooked meats. Aside from adding these seeds to spicy dishes, they also add an interesting balance.
19. Sesame Seeds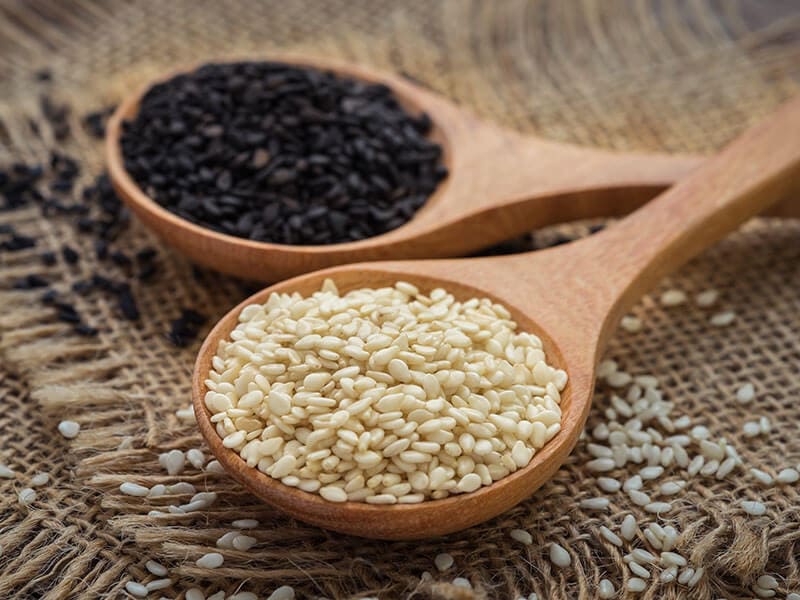 Sesame seeds, an indispensable Asian spice, are widely used in Indian, Chinese, Japanese, Vietnamese, Caribbean, and East African cuisine. Commonly, you can toast them for a richer flavor, mash them into a paste for a smooth consistency, press them into oil for cooking, or grind them into powder.
For their nutritional aspect, sesame seeds are rich in essentials like zinc, selenium, copper, iron, vitamin B6, and vitamin E (4).
Usually, at your local grocery store, you'll spot two types: white and black sesame seeds. White ones are milder, perfect for toppings or adding texture. But the black ones, high in calcium and iron alongside their slightly sweet flavor, are great for filling pastries.
20. Nutmeg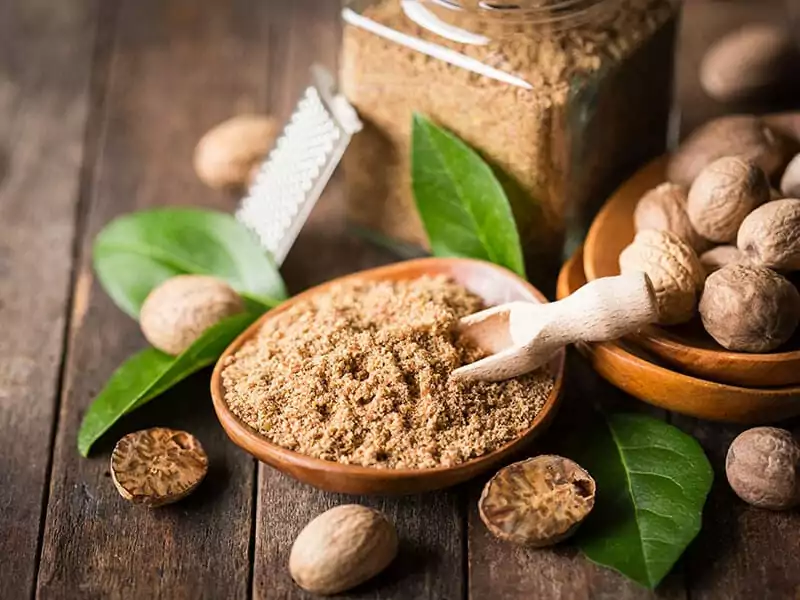 This little seed from an evergreen tree called Nutmeg is what I always adore using. Hailing from the Banda Islands of Indonesia, it's found its way into many Asian dishes.
With Nutmeg, each dish has numerous flavors simply by adding the condiment. Its health benefits are noteworthy for improving digestion, stimulating cognitive function, and even reducing inflammation (5).
Stems/Roots
21. Ginger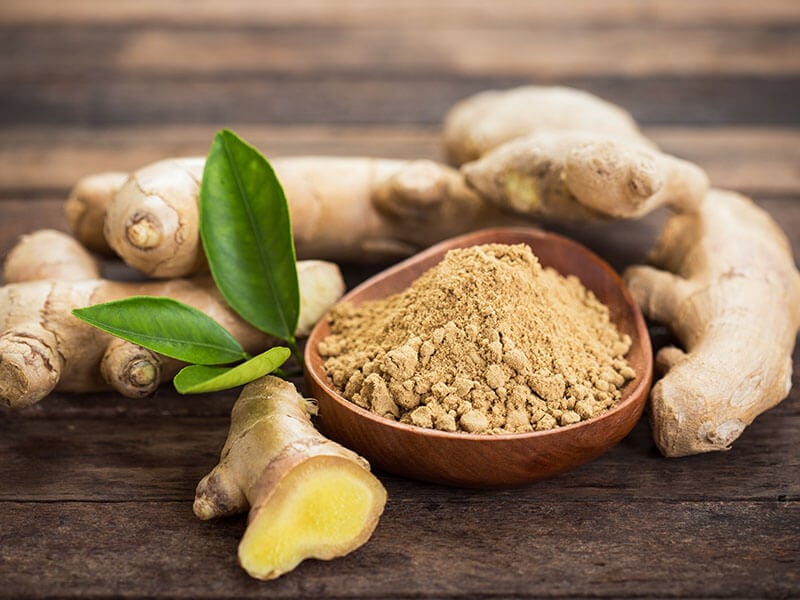 The rhizome of the ginger plant can be used in many forms: fresh, dried, and powdered. Commonly, fresh ginger infused dishes with its sweeter, more nuanced aroma and piquant flavor.
I love using fresh ginger in everything, from flavorful Asian cakes and desserts to savory curries. These gingers work miracles in high-heat cooking, like stir-fries and smoothies or tea! Additionally, gingers are ideal for removing the fishy aroma of seafood.
Also, ground ginger, derived from dried ginger, has a more extended shelf life and shows remarkable heat resistance. Ground ginger is my favorite item for enhancing the flavor profiles of soups, sauces, and dressings.
For health, it's full of antioxidants and anti-inflammatory properties, even acting as a migraine remedy (6). Proper storage can extend ginger shelf life for months, but ground ginger is my go-to substitute in soups, sauces, and dressings when fresh ginger runs out.
22. Galangal Root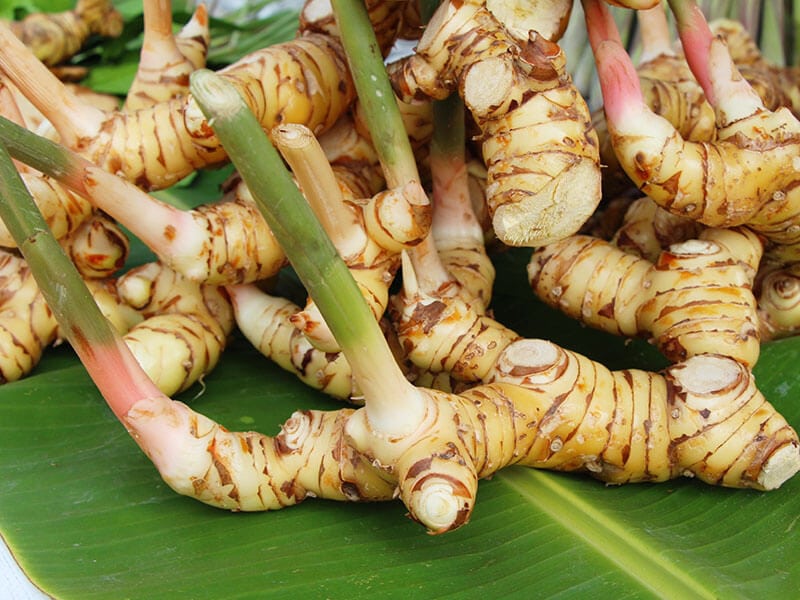 Galangal root, a member of the rhizome family, is often mistaken for ginger due to its similar appearance. However, galangal's unique rings and slightly larger, paler form greatly differentiate the spice from gingers.
Commonly, galangal has a peppery, citrusy flavor, working Its magic as an herb, seasoning, or spice in Asian cuisine. In Thai dishes, galangal imparts an aromatic bitterness. Furthermore, the root is called "ka" in many Thai markets.
From steeping galangal for tea to utilizing it as a medicinal herb full of antioxidants, the root can adapt to many cooking recipes. In addition, galangals have anti-inflammatory and anti-cancer properties.
Both fresh and dried variants are handy, though I recommend buying the dried form for easier storage. Just keep in mind to refrigerate fresh galangal for about two weeks and store dried galangal in a cool, dark place for up to six months.
23. Turmeric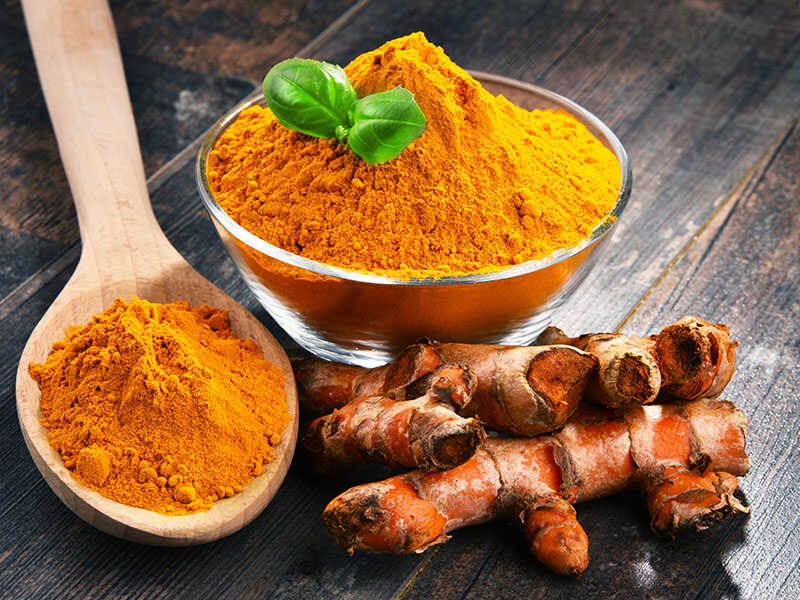 Turmeric is a radiant spice, resembling saffron with its warm, orange hue, which brings a distinctive, slightly bitter, and peppery flavor to dishes. In addition, turmeric often appears in festival dishes across Asia, even in comforting soups and hearty stews in Middle Eastern and North African cuisine.
Malaysian Rendang or satay sauces usually feature turmeric for added flavors. Interestingly, desserts in India, China, and Indonesia also feature turmeric. In West India, locals even feature turmeric powder instead of fresh turmeric in many dishes.
Interestingly, turmeric is often found in every corner of the States. Besides adding vibrancy to dishes, its antioxidant and anti-inflammatory properties can boost heart health and alleviate chronic pain (7).
24. Wasabi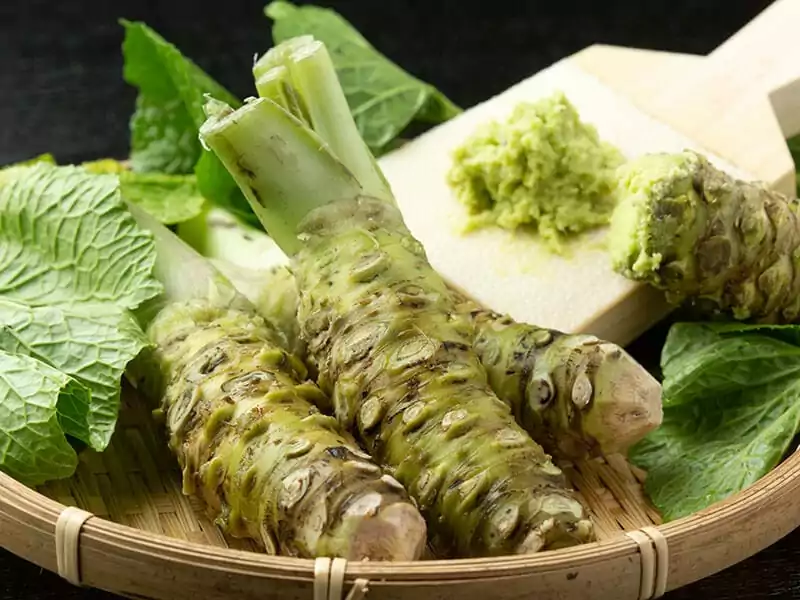 Wasabi, also known as Japanese horseradish, is a spice that I always love. It's part of the Brassicaceae family, which includes the familiar horseradish and mustard.
Originating from Japan, Russia's Far East, Sakhalin, and the Korean Peninsula, wasabi are finely ground to create a paste. Typically, freshly grated wasabi is nose-tingling, resembling the hot mustard or horseradish profile instead of chili peppers.
With the oldest record since the 8th century AD, wasabi found fame in English-speaking countries alongside sushi around 1980. In Japan, they call the western horseradish substitute "western wasabi," which is used outside Japan.
Flowers/Floral Parts
25. Star Anise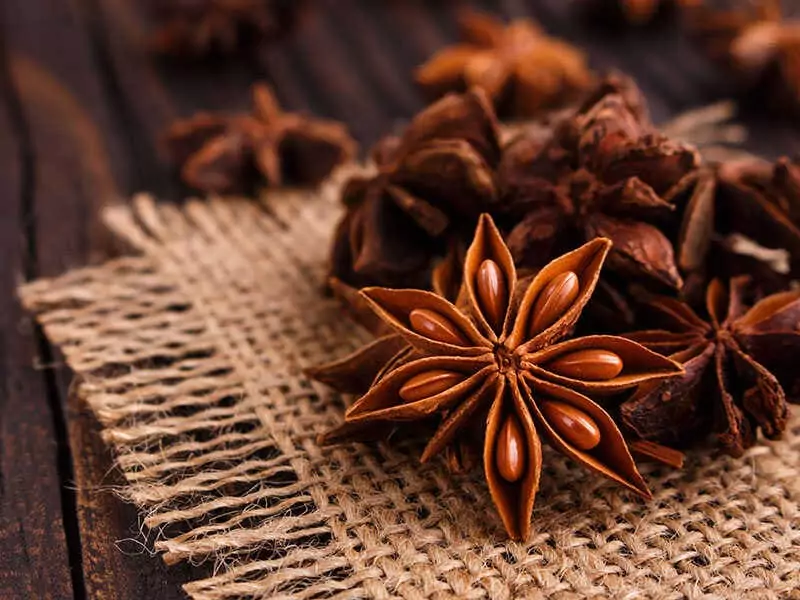 Star anise, the star-shaped dried fruit of the Illicium Verum tree found in northeast Vietnam and southwest China, is a member of the magnolia family. Usually, the star anise possesses an aniseed flavor with comforting scents of fennel, licorice, and anise.
Aside from its signature star shape, the condiment has eight iconic ridges totaling about an inch long for the fruit. Instead of being used as a condiment, whole star anise can be a garnishing item to many dishes.
Crushing or grinding it is the best way to get a bittersweet aroma and taste, a sensation that makes it a vital element in the famous Chinese five-spice powder. Also, Chinese and South Asian cuisines consider star anise a crucial spice in their condiment arsenal.
From my experience, star anise is great for adding to savory dishes, especially those with chicken, duck, beef, or pork. Ideally, one or two are usually enough to enrich braised meat dishes.
You can easily find star anise at supermarkets or grocery stores. Typically, you want to keep it in an air-tight container in a cool, dark place that allows for longer preservation.
26. Saffron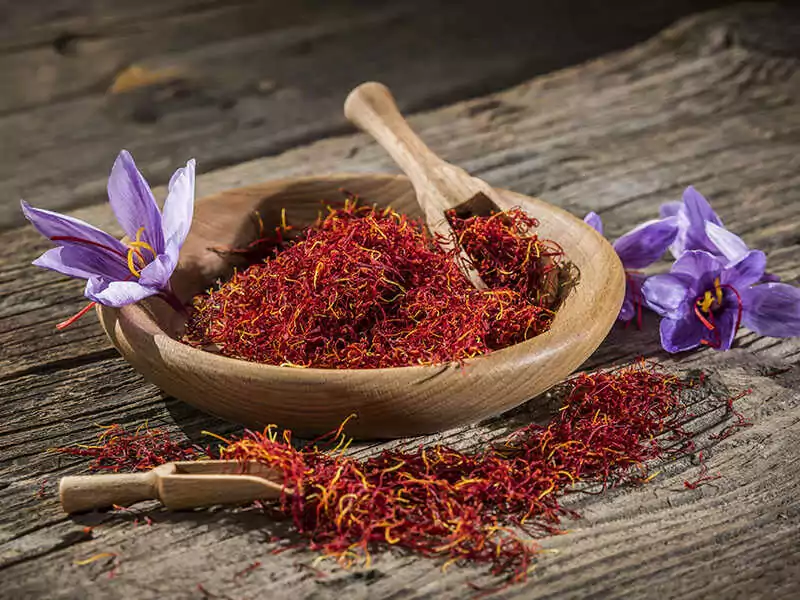 Saffron comes from the dried stigma of the crocus flower. It's one of the world's most expensive spices, with Iran, India, and Spain as the top producers. This delicate ingredient offers a unique bitterness to many recipes.
It's a star in Indian cuisine in both sweet and savory dishes. Also, saffron lends a distinct charm to rice dishes, curries, pork, and soups. One hint I've found useful is to choose saffron with a bright, intense color for a stronger aroma.
27. Golden Needles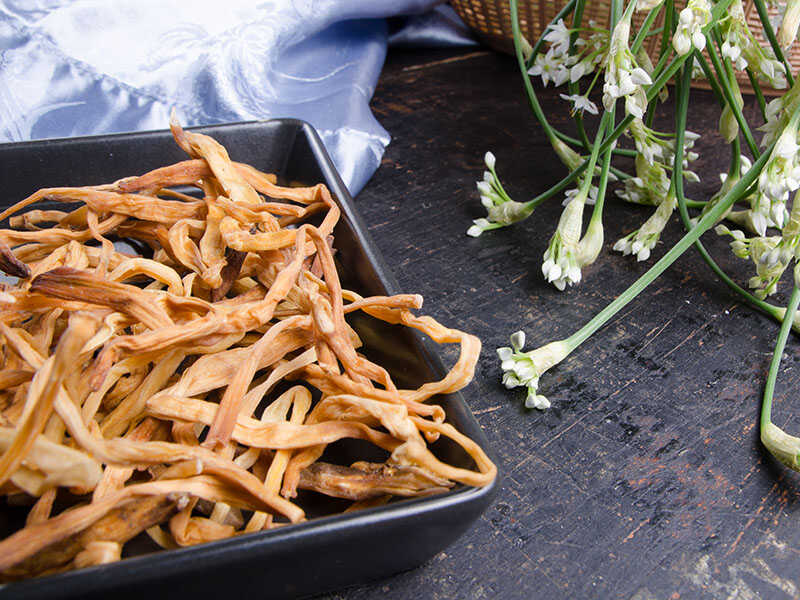 Golden needles, also known as dried lily buds from the tiger plant, have a sweet and delicate flavor. Ideally, you want to soak golden needles in hot water to soften them. Furthermore, these needles are great for inclusion in meat dishes, soups, broths, and stir-fries.
Furthermore, you can always find these familiar golden hue condiments in Chinese grocery stores.
Barks
28. Cinnamon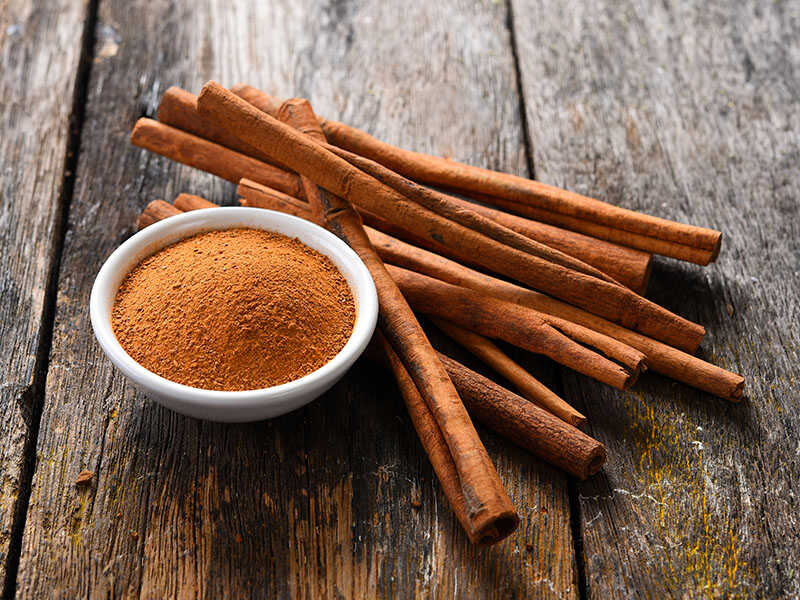 Cinnamon is a spice that made its way to Egypt as early as 2000 BCE. Surprisingly, most of the cinnamon you see is cassia bark in American supermarkets, as true cinnamon hails from Sri Lanka. You can easily find authentic cinnamon under the name Cinnamomum zeylanicum in Asian markets.
This fascinating type of condiment can be sweet or savory. Its usage spans Indian, Vietnamese, Moroccan, and Chinese dishes and even Middle Eastern lamb and aubergine rice dishes.
Also, cinnamon comes in many variants. Ceylon cinnamon, pricier but with a delicate flavor, has found a place in many Mexican dishes. In contrast, Chinese cinnamon's bittersweet and burning-spicy taste enhances braised meats, stir-fries, and stews.
On the other hand, Vietnamese cinnamon's spicy and sweet intensity works beautifully in broths for pho. As for Indonesian cinnamon, it brings balance to beef rendang. Moreover, the aromatic compound Cinnamaldehyde also boosts your metabolism and overall health.
Fruits/Berries
29. Chilies + Dried Chilli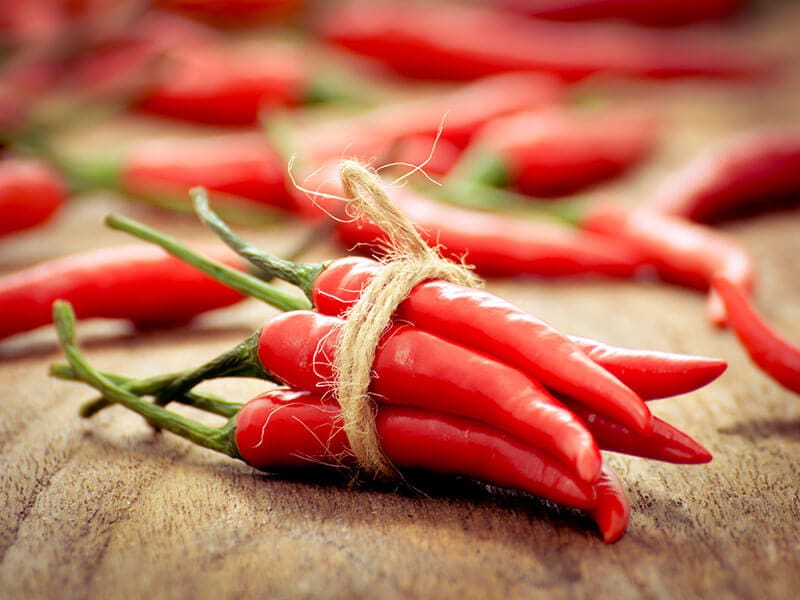 Chilies, with their striking red or green colors, are a culinary staple across many countries. Interestingly, their reach extended to Asia thanks to Portuguese traders.
Chilies are a favorite for adding a kick to curry dishes, chili paste, and sambal, even as a garnish. Also, drying chilies is a common practice to keep their fiery spirit alive longer.
These dried variants can then be crushed for easy use. In addition, dried chilies are great for infusing with oil to make smoky chili oil. They impart a deep fragrance and mild spiciness, transforming braised or stir-fried dishes.
30. Cloves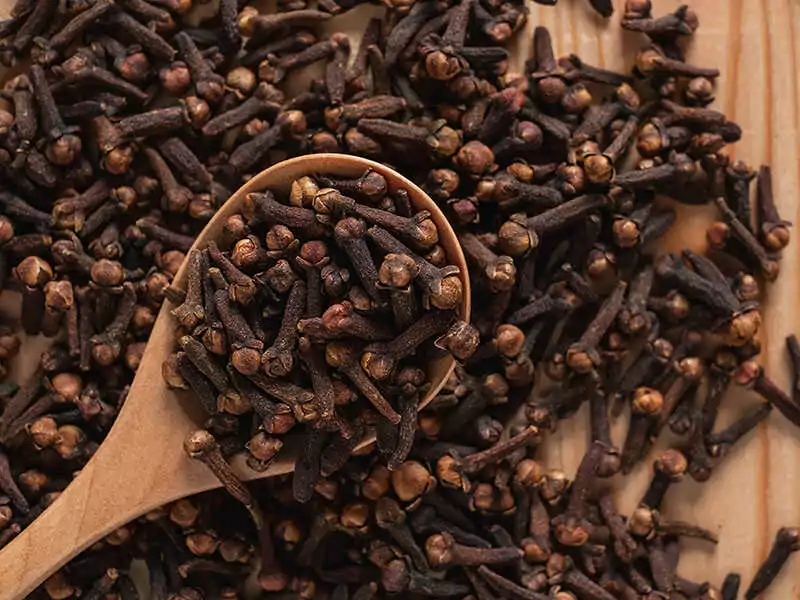 Cloves are aromatic flower buds of a tree in the Myrtaceae family native to Indonesia's Maluku Island. This spice is like a pungent, warm whisper that can go well with meat, curry, or a delicious chai. They're available all year round, with a unique shape reminiscent of tiny, unopened, nail-shaped buds.
Usually, cloves are dried until they adopt a brownish color and a rough, irregularly wrinkled exterior. As for the texture, they are relatively dry, rough, and woody. Taste-wise, it reminds you of spicy cinnamon candy with a strong, sweet, and spicy profile.
Whether whole or ground, cloves infuse an intense aroma and flavor into anything they touch, be it rice pilaf, mulled wine, cider, pumpkin pie, or fruit desserts.
31. Sichuan Peppercorns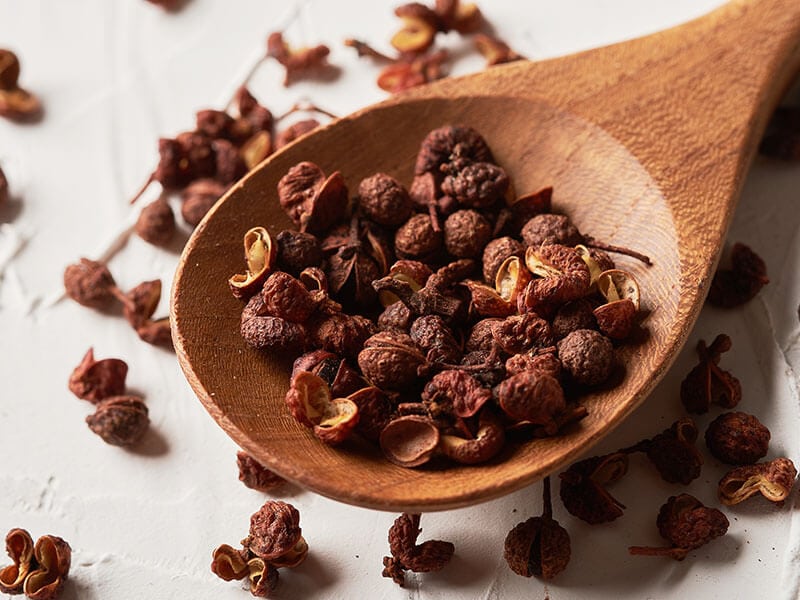 Sichuan peppercorns, a staple in Chinese and Nepalese cuisine, are a unique spice in Chinese cuisine, especially in the Szechuan province. Contrary to their name, they belong to the Zanthoxylum family and are not kin to black or chili peppers.
In many dishes, these peppercorns infuse a tingling, numbing sensation, a peculiar trait due to hydroxy-alpha sanshool. They differ in potency, too: red Sichuan peppers, for instance, have a stronger taste, whereas the green ones, while milder, possess a more powerful numbing effect.
Beyond the kitchen, these peppercorns have a place in traditional Chinese medicine, prescribed for ailments like abdominal pain, eczema, and toothache. To pick newly harvested Sichuan peppercorns, I suggest looking for brighter colors.
32. Sansho Pepper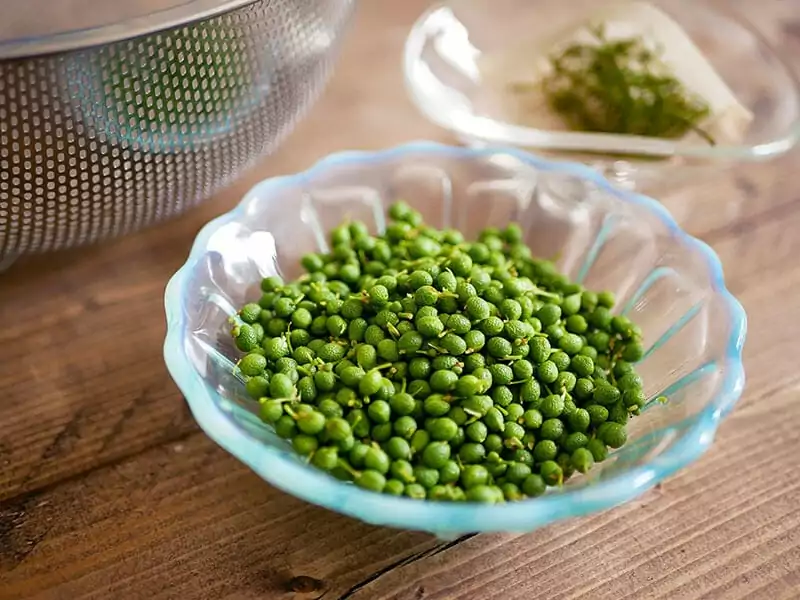 Sansho pepper, or kona-zanshō as it's known in Japanese, is a unique spice in Japanese cuisine. It's produced from the peppercorns of the Japanese pepper plant and carries a bold citrus flavor. Normally, Korean and Japanese cuisines like featuring Sansho pepper in their cooking.
While cooking, I find Sansho peppers to have a milder taste than the Szechuan peppercorn. Once ground, its greenish-gray hue adds subtle color to dishes. Whether it's sprinkled on unagi, yakitori, hot pot dishes, or noodles, it'll provide an aromatic, spicy, tingly kick
33. Tamarind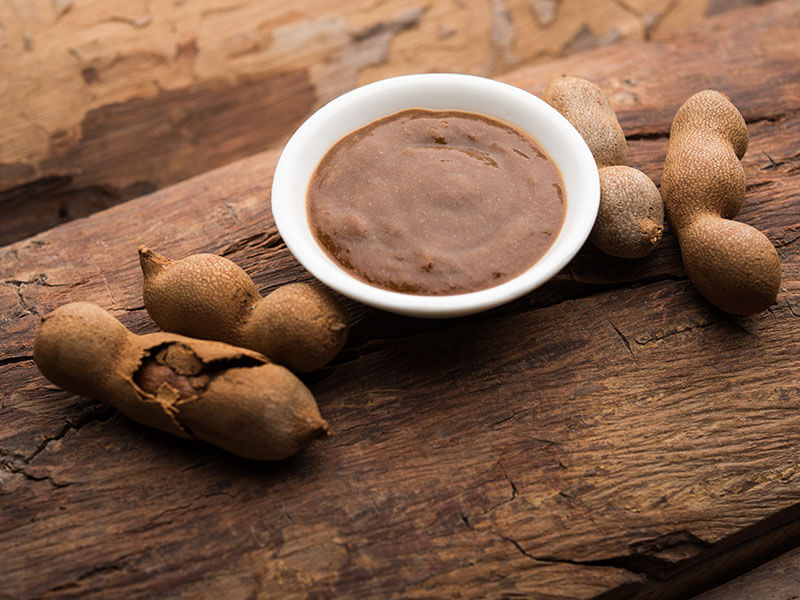 Tamarind is a pod-like fruit that brings a rich tangy flavor to any food creation. Furthermore, it offers an excellent source of B vitamins, vitamin C, and potassium (8). In Southeast Asia, tamarind's tanginess is particularly suitable for fish or seafood dishes for an exciting depth of flavor.
Also, you can find it in puree form or a block for cooking. From my cooking experiences, blending tamarind with other spices and ingredients is best to produce different flavor layers.
Bulbs
34. Garlic + Garlic Powder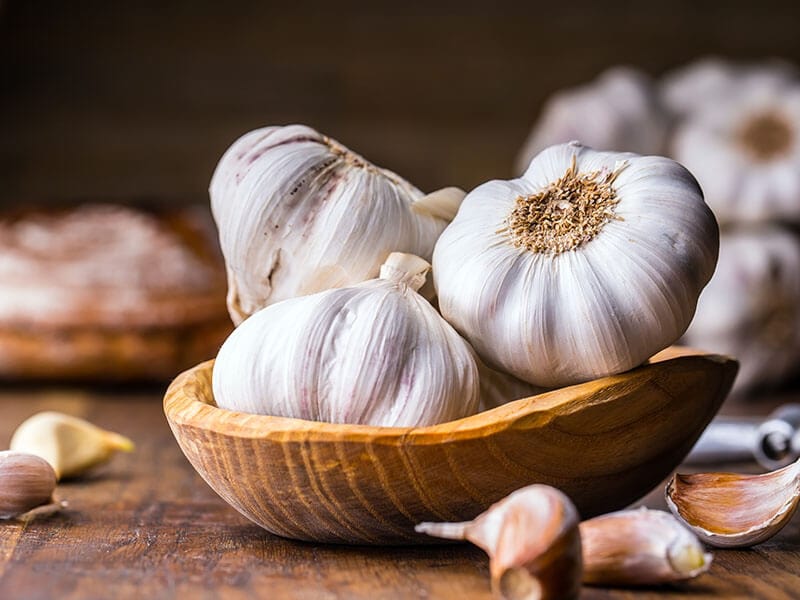 Belonging to the Allium family, garlic is a close relative to onions, shallots, leeks, and chives. This fragrant herb hails from South Asia, Central Asia, and northeastern Iran. Garlic's popularity spans the globe, with China leading its production, followed by India in 2020 (9).
Slicing, chopping, or mincing is often the best way to process garlic before cooking in oil to enhance dishes like meat, vegetables, pasta, rice, and noodles. Additionally, minced garlic is great for featuring in a fish sauce-based dipping sauce.
Don't forget, this pantry staple, also available as garlic powder, comes with potential health benefits, boasting vitamins C, B6, and manganese (10). These compounds are able to fight against the common cold while reducing blood pressure and cholesterol levels.
35. Shallot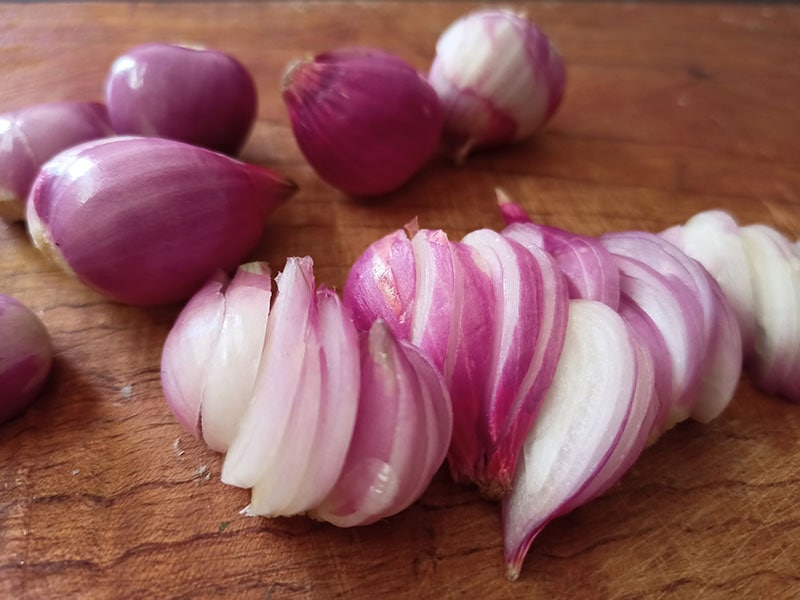 Shallots are extensively cultivated, bringing a sweet yet sharp taste to dishes without the intense heat of onions. These gems are ideal for pickling and can be spotted year-round in markets or supermarkets.
In Asian cuisine, like in Vietnam, finely-sliced, deep-fried shallots serve as a tasty topping. As an essential spice across Southeast Asia, shallots rival garlic. One word of caution: slicing raw shallots can be tear-inducing due to certain substances similar to onions.
Spice Blends
36. Five-Spice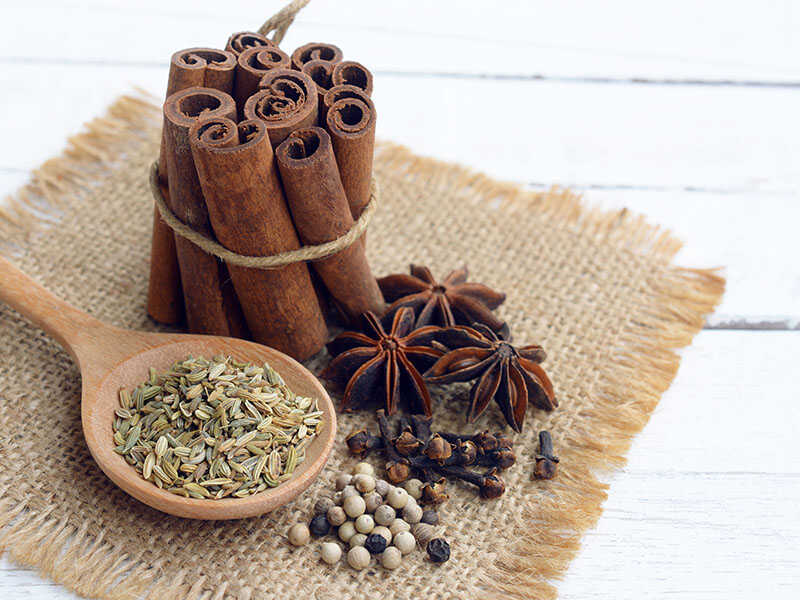 Five-spice, a potent blend prominent in Chinese and Taiwanese cuisines, includes star anise, cloves, Sichuan peppercorns, cinnamon, and fennel seeds. Each spice represents a flavor of sweet, bitter, sour, salty, and savory.
Furthermore, these spices also represent traditional Chinese elements of wood, fire, earth, water, and metal. Interestingly, variants of five-spice might incorporate ginger root, turmeric, nutmeg, or galangal.
Commonly, the original blend is best for seasoning fatty meats like pork, duck, and goose or as a dry rub for seafood.
37. Shichimi Togarashi (Seven-Spice)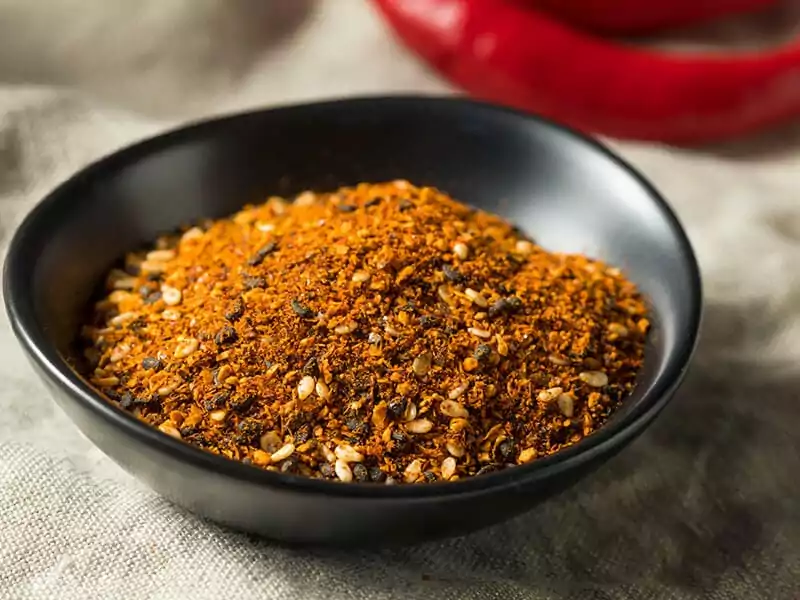 Shichimi Togarashi, or seven-spice, is a cherished Japanese spicy mix dating back to the 17th century. This flavorful blend, also known as nana-iro tōgarashi, includes ground red chili pepper, roasted orange peel, sanshō (a local pepper), nori (seaweed), hemp seed, and both black and white sesame seeds.
Some varieties might add rapeseed or yuzu peel, but all yield a toasty sweet spice. It's become a staple in Japanese kitchens, from enhancing the flavors of soups and noodle dishes, like gyūdon, to seasoning rice cakes and roasted rice crackers. As a formulated product, seven spice is easily found in local supermarkets.
38. Bahārāt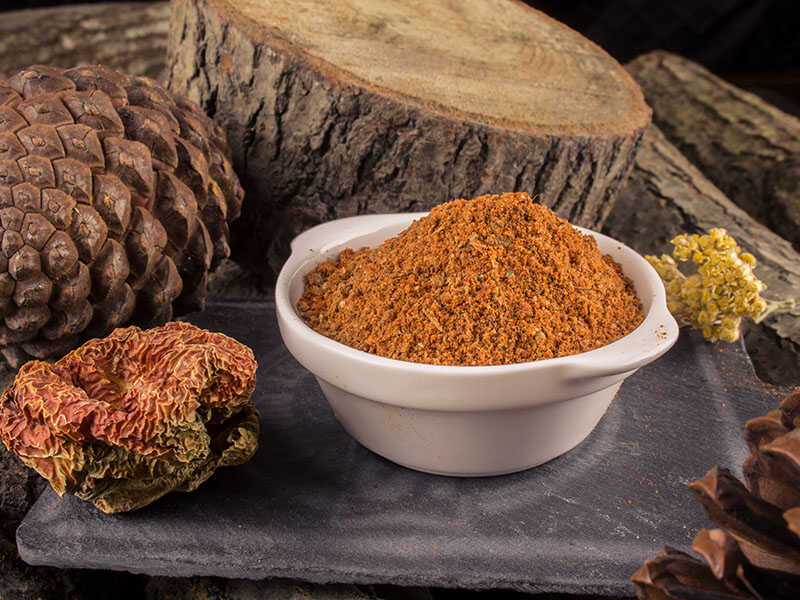 Bahārāt, translating to "spices" in Arabic, holds a special place in Middle Eastern cuisines. It's a flavorful mix of black pepper, nutmeg, coriander, cardamom, cloves, cumin, and paprika.
People often use Bahārāt to deepen the flavors of meat, including mutton, lamb, beef, chicken, fish, soups, and rice dishes. Mixed with lemon juice, olive oil, and salt, Bahārāt creates an enticing marinade. It's also great as a dry rub for grilling meat or vegetables for a rich, complex flavor.
39. Garam Masala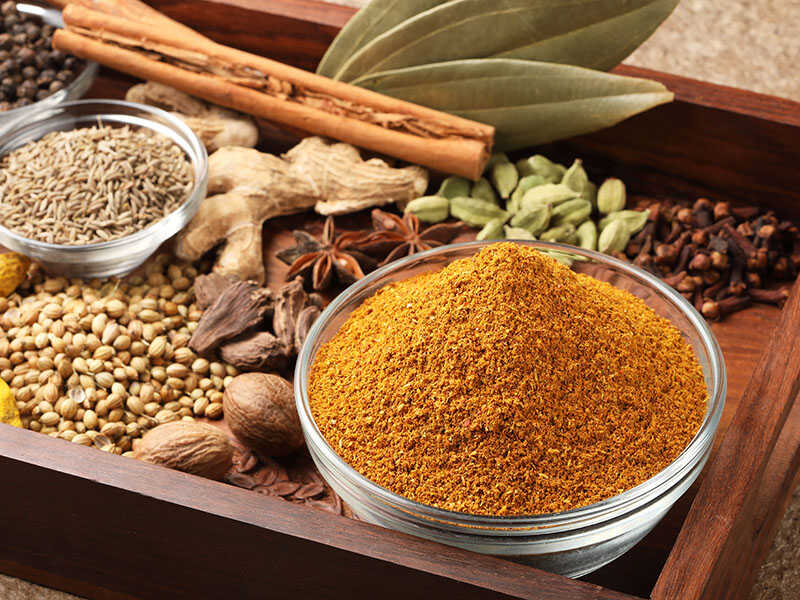 Garam masala truly lives up to its name, as "garam" means "hot" and "masala" means "spices." The popular Indian spice blend is enjoyed in India and neighboring countries like Pakistan, Nepal, Bangladesh, and Sri Lanka.
It consists of a medley of ground spices, including cardamom, cumin, coriander, cinnamon, peppercorns, cloves, and nutmeg. I suggest toasting the whole spices before grinding and mixing them to enhance their flavor.
Also, making your own garam masala at home is a breeze if you have these spices on hand. The result is a complex and flavorful blend that adds a warm kick to soups, stews, curries, dals, and marinades. For storage, you can keep Garam Masala in an airtight container.
Cooking With Asian Spices And Herbs
Essential Techniques And Tips
Cooking with Asian spices and herbs requires proper Asian cooking methods, understanding the balance of flavors and knowing when and how to incorporate them into a dish.
For instance, some spices are added at the start of cooking to infuse the dish with flavor, while some herbs are added at the end to retain their freshness.
Example Recipes Highlighting Different Spices And Herbs
Countless recipes in Asian cuisine highlight the use of different spices and herbs. From the complex blend of spices in Indian curry to the simple yet flavorful use of herbs in Vietnamese pho, these ingredients play a central role in defining the dish's character.
Sourcing And Storing Asian Spices And Herbs
Best Practices For Buying
When buying Asian spices and herbs, look for reputable sources that ensure high quality. Freshness is key, so opt for whole spices when possible, as they retain flavor longer than pre-ground versions. For herbs, look for vibrant colors and a fresh scent.
Proper Storage Methods For Freshness
Store spices and herbs properly to maintain their potency. Most spices should be stored in a cool, dark place in airtight containers. Herbs can be stored in the refrigerator, wrapped in a damp paper towel, and placed in a plastic bag. Alternatively, they can be dried or frozen for long-term storage.
FAQs
Seasoning The Endnote: A Culmination Of Asian Herbs & Spices Exploration
In this exploration of Asian spices and herbs, you have discovered a symphony of flavors that awaken the senses and elevate any dish. Incorporating these aromatic spices and herbs into your cooking allows you to enjoy various flavors.
Share your own experiences and favorite recipes in the comments below, and don't forget to spread the word. Also, you may share this post so others may have various options when it comes to spices and herbs.
References
V;, P.V.S.S. Coriander (Coriandrum sativum): A promising functional food toward the well-being, Food research international (Ottawa, Ont.).
Krans, B. (2020) Holy Basil: Benefits For Your Brain and Your Body, Healthline.
Petre, A. (2022) What is Nigella sativa? forms, nutrients, and health effects, Healthline.
McCulloch, M. (2023) 15 health and nutrition benefits of Sesame Seeds, Healthline.
Kubala, J. (2019) 8 science-backed benefits of nutmeg, Healthline.
Ballester, P. et al. (2022) Effect of ginger on inflammatory diseases, Molecules (Basel, Switzerland).
Hewlings, S.J. and Kalman, D.S. (2017) Curcumin: A review of its effects on human health, Foods (Basel, Switzerland).
Tamarind: Health benefits, nutrients per serving, preparation information, and more (no date) WebMD.
List of countries by garlic production (2022) Wikipedia.
Leech, J. (2022) 11 proven health benefits of garlic, Healthline.
Au Institutional Repository : Home.