If you're searching for air fryer meal prep ideas, you've come to the right place.
With a good air fryer, you can enjoy fried foods with fewer calories and without feeling guilty. But here's the kicker. Air frying food takes less time, so meal prepping with this gadget is a game-changer.
That being said, let's take a closer look at some healthy & easy meal prep ideas.
Are Air Fryers Good for Meal Prep?
Absolutely. You can utilize your air fryer for fries and chicken wings, however, you will be amazed at how useful and versatile this appliance can be for you and your family.
One of the biggest benefits of air fryers is that you can make crispy, delicious foods utilizing only a spritz of grapeseed oil, coconut oil, or olive oil for cooking instead of large amounts.
Your food is prepared quickly thanks to the small area and high-powered fan that circulates the air. It's a portable and lightweight appliance that won't take a lot of kitchen counter space.
The only disadvantage of air fryers is that they're not suitable for large families (more than four people). You can't prepare tons of food at once. Meaning, you will need to cook in batches.
Many people mistaken air fryers for instant pots. However, they're entirely different. If you have a good air fryer at home, the next tips will make your cooking even easier.
5 Tips For Successful Air Frying
Don't overcrowd the basket. Overcrowding the basket prolongs the cooking process and delivers uneven results.
When preparing food in batches, the second one will cook slightly faster given the unit is already hot. That being said, you should always preheat your air fryer for faster results.
Shake fries, chicken wings, veggies, and other foods at least halfway through cook time. This will prevent burning.
When cooking fish, set your air fryer at a lower temperature than recommended to prevent the exterior from drying out.
If you prefer a crispier skin, put the meat side up because air fryers heat from the top.
Air Fryer Meal Prep: 30 Healthy & Easy Recipes For You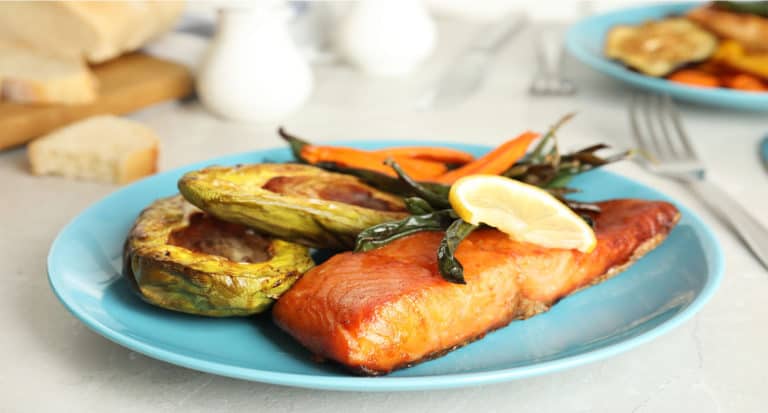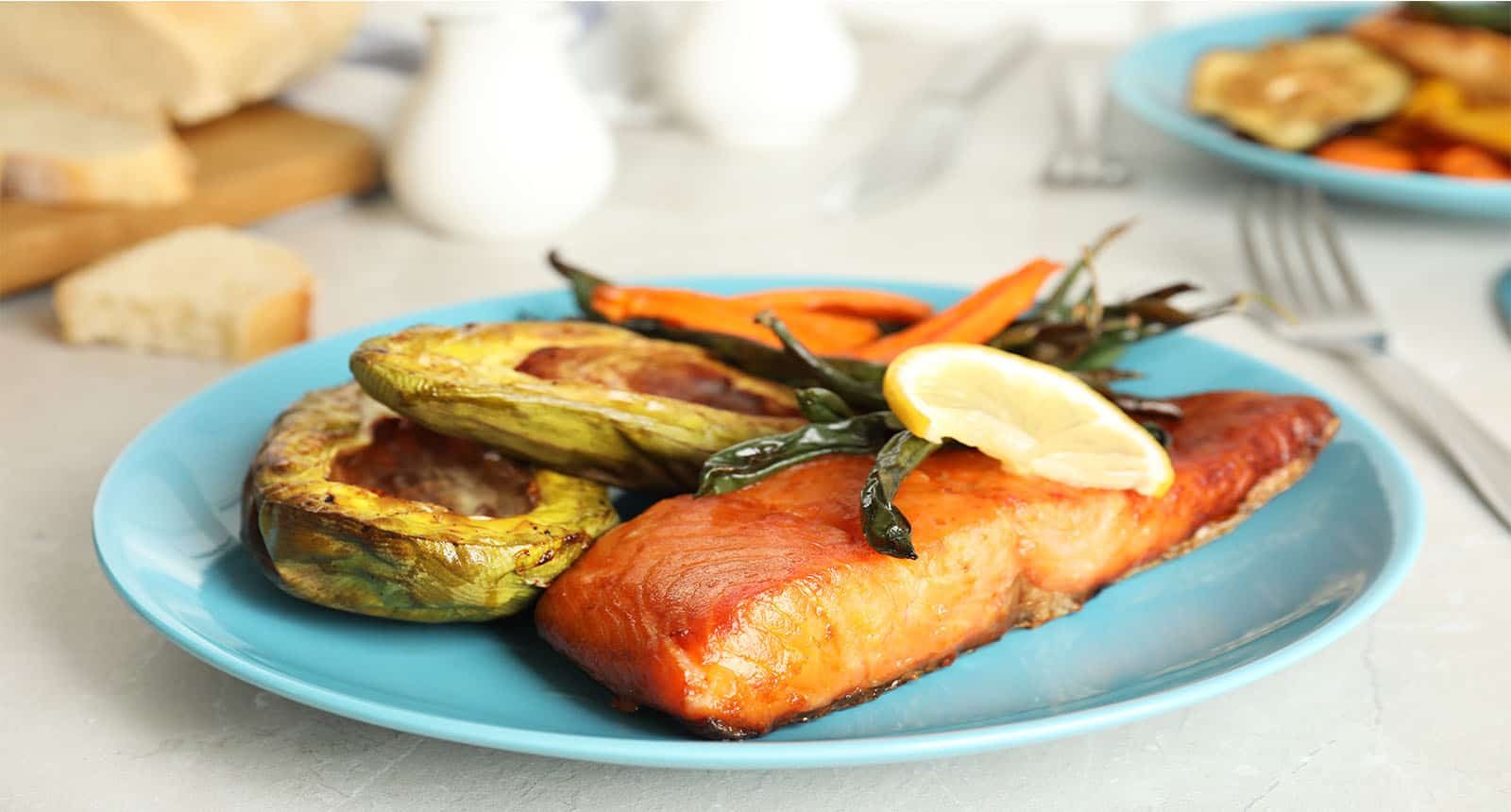 The following includes recipes that can be prepared in virtually any models of air fryers. I'll start off my list with chicken because it's the most popular fried food around the world. Try out these foolproof recipes!
If you're craving some air-fried chicken, why not make a sandwich? It's one of the most popular recipes in the world that will satisfy your craving.
The best part? It's well-seasoned and easy to prepare. You can use any leftover chicken you may have in your fridge. Follow the next recipe for tips.
Air-fryer tenders can be served as a weeknight dinner or a game day appetizer. You can combine them with tortilla chips and a sauce of your choosing. I prefer avocado dips.
However, you can dip them in whatever you want including yogurt, tomato sauce, chili sauce, chick fil sauce, or something else. Watch the following video for instructions.
Who doesn't love chicken nuggets? They're freezer-friendly and you can reheat leftovers in your air fryer easily. Air-fried chicken nuggets taste even better and they are a good air fryer treat for dieters.
You can serve them for lunch or dinner along with some roasted veggies, different salads, or garlic bread as a side dish.
Until you purchase an air fryer, you will perceive leftovers as boring. However, they're far from boring. Next time you have chicken left in your fridge, cook up some chicken taquitos/flautas.
The tortilla shells cook up perfectly in the air fryer. These Mexican-originated air fryer treats are so delicious that you won't be able to stop eating. They're also freezer-friendly, so you can easily place them in an air-tight container and air-fry them in the future by following the next recipe.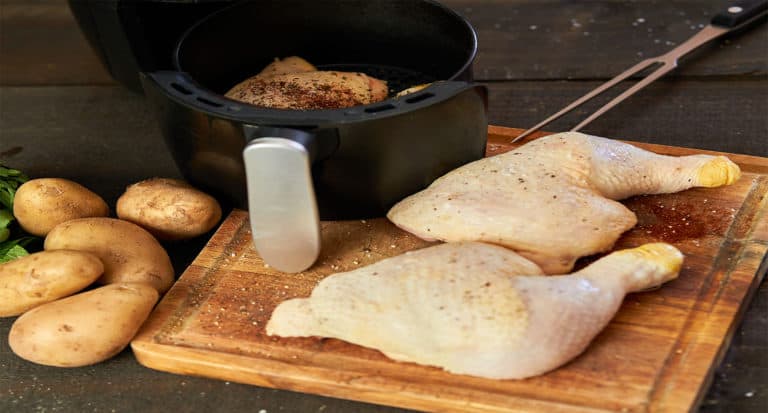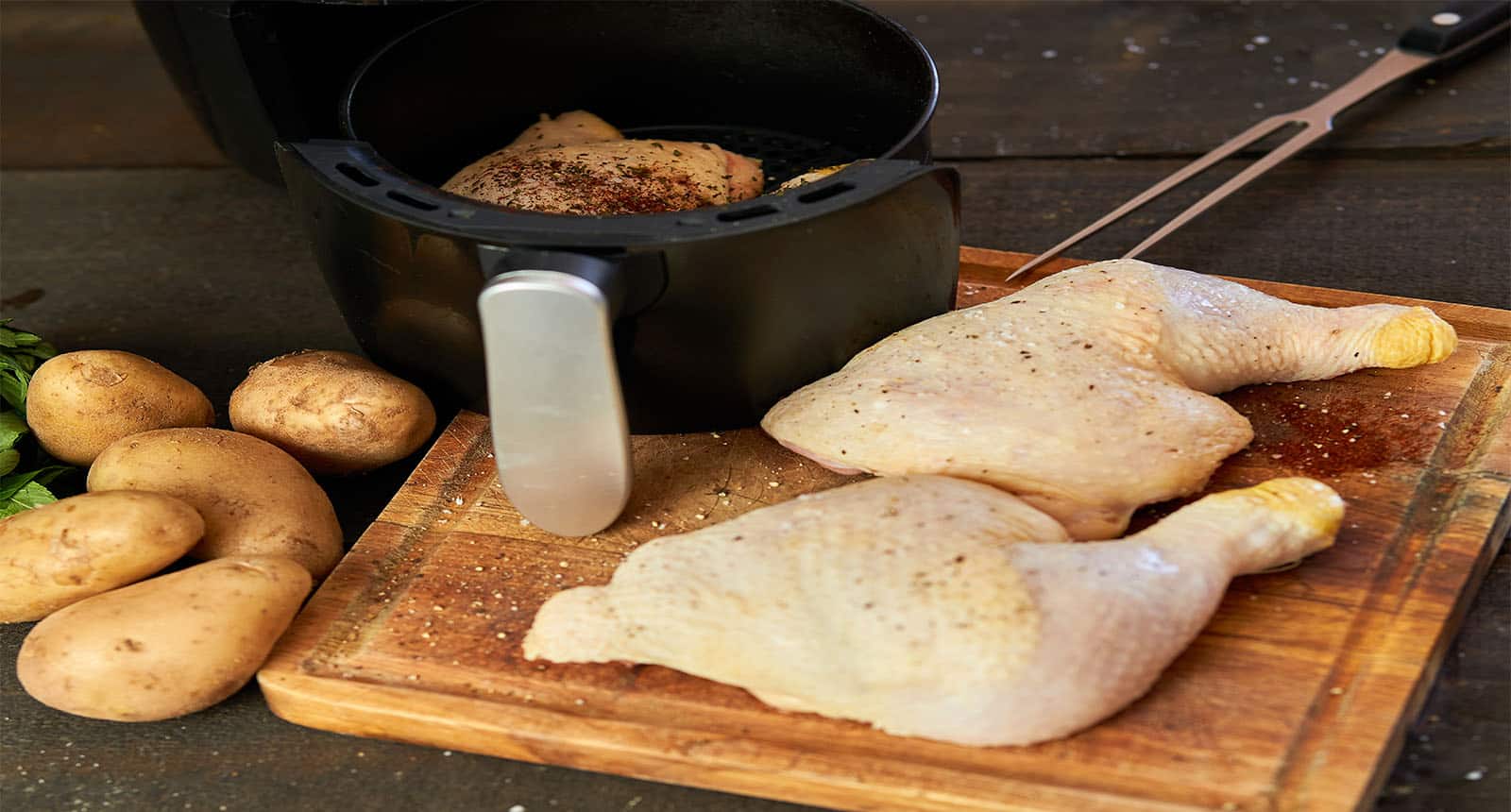 Chicken thighs have a superior flavor. That's why they're a favorite in countless famous air fryer cookbooks. With the air fryer, you will end up with perfectly cooked chicken thighs with crispy skin on the outside and juiciness on the inside. They go well with BBQ sauce or some other sauce of your choosing.
This recipe includes chicken seasoned like the everything bagel, however, there's no bread in this recipe. I like this meal because it's protein-rich and a great source of healthy fats because of the seeds. The best part? It's easy to make by following the next recipe.
Although this recipe isn't low in fat and carbs, it's delicious. The chicken breast is loaded with premium-quality mozzarella cheese and topped with grated parmesan cheese and light marinara sauce.
I like this dish because it's rich in proteins. It can be served as lunch or dinner with some roasted veggies, bread, or salad on the side.
Chicken potstickers crisp up beautifully in the air fryer. Therefore, it's only natural to include them in this list of best air fry meal prep ideas. They're easy to prepare from scratch and make for great appetizers. If you're looking for the perfect comfort food, look no further than chicken potstickers.
If you know the best length of time to bake chicken wings at 400, your chicken will always turn out juicy and crispy. However, preparing wings in your air fryer is easier and faster than a traditional oven. It's also less messy than a regular fryer.
You can cover the wings in potato starch and egg whites to keep the calorie content low. Or just cook plain and dip in a sweet chili Bang Bang sauce for extra flavor.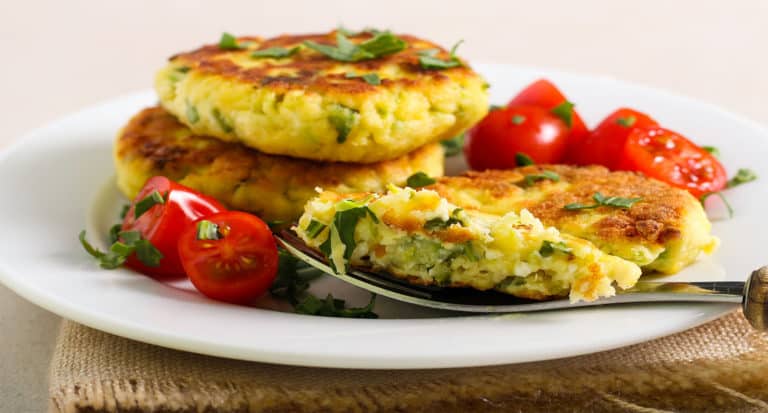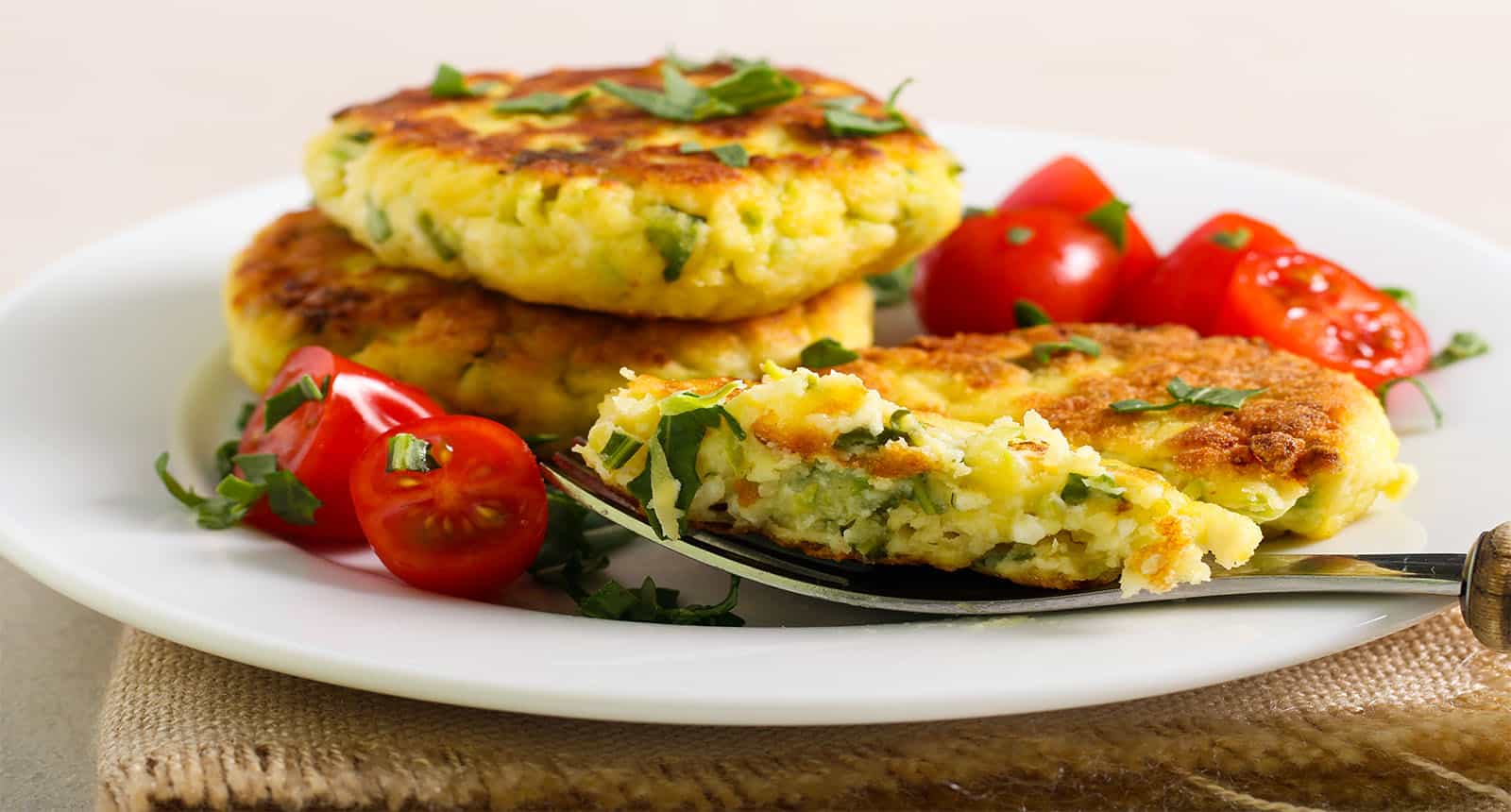 There are many ways to enjoy zucchini. I liked them air-fried. They're my go-to meal when I want to snack on something quick and healthy.
You can make this easy and great starter with your air fryer in just 15 minutes. Sprinkle some grated cheddar cheese or parmesan and enjoy.
This dish is very popular for a good reason. The Brussels sprouts will get a golden and crispy finish in your air fryer. But here's the kicker. They're easy to make. And you will want to pair them with Dijon Aioli for a boost in flavor. It takes a minute to prepare and pairs with Brussels sprouts nicely.
As long as you know the correct way to freeze Brussels sprouts, it's not a bad idea to store them in the freezer to extend their shelf-life. This will probably come in handy for people who buy their groceries a few days in advance.
Did you know that you can make cauliflower in the air fryer? Relax, it's not as complicated as it sounds. They're just air-fried rice balls made with cauliflower rice. You can pair them with pesto dipping sauce or some other sauce of your choosing. This recipe will take only 10 minutes of your time.
If you're looking for the perfect snack, side, or appetizer, look no further than corn ribs. The air fryer will get these ready for you in just 10 minutes. Watch the following video for instructions.
If you're vegan or vegetarian, this dish is for you. Asparagus is another vegetable that cooks nicely in the air fryer, as long as you know the proper ways to keep asparagus fresh in the first place. Season your asparagus with some grapeseed oil for cooking, salt, and pepper.
Then, air fry it. This air fryer recipe fits well with the Keto diet and other eating restrictions you have. You can pair it with meat, pasta, or something else of your choosing and enjoy a healthy side dish.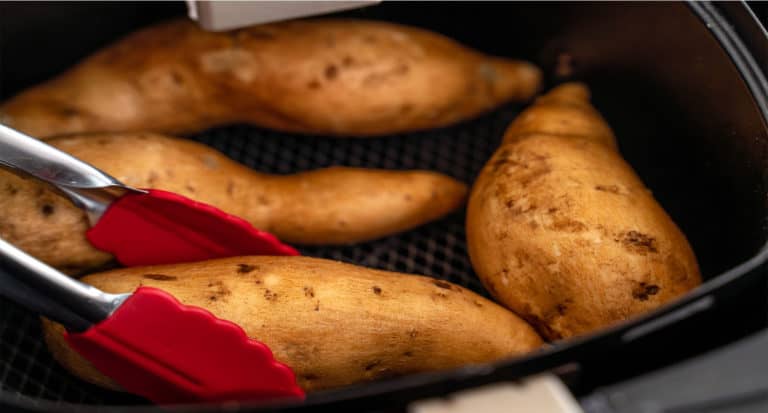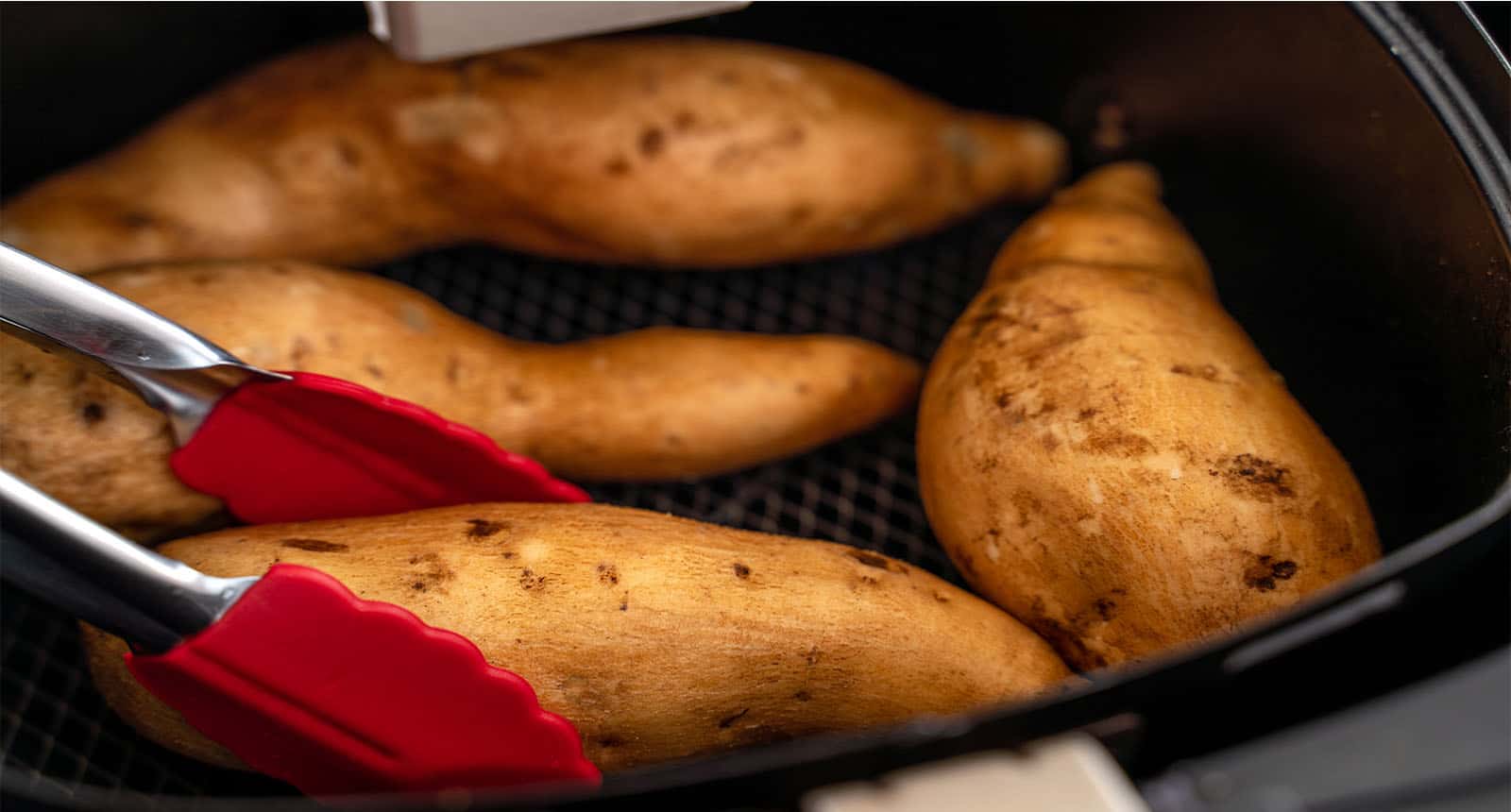 If you're looking for something easy to make, then baked sweet potatoes are the perfect choice for you. I'm not a big fan of sweet potatoes.
However, my family and friends like them, especially air-fried. They come out crispy on the outside and super soft on the inside in just 40 minutes.
I may not like sweet potatoes that much but I love regular ones in every possible shape. Baking potatoes in your air fryer takes less time. And they turn out great. You can serve them with different toppings like salsa, avocado, bacon, or chili. They're super-versatile and super delicious.
Did you know that you can make pizza from scratch and bake it in your air fryer? You can either utilize a store-bought dough and add toppings of your choosing, make a vegan or vegetarian dough from zero.
Or you can prepare your pizza beforehand and freeze it. Then, only when you are hungry, use your air fryer to bring your pizza to life again. If you add raw meat as a topping, make sure it's cooked through.
Not convinced of air fryers' compatibility with pizza yet? Wait until you utilize it as a means to make deep dish pizza sizzling hot again. You only need to wait for a few minutes for the air fryers to prepare you a quick, steaming, and satisfying meal.
Fish and chips is a classic meal in both the United Kingdom and worldwide. It's a pub food consisting of French fries and fried fish.
You can easily fry both foods in your air fryer. You can either use store-bought fries or make your own. It's a healthy meal that you can make by following the next recipe.
If you're a fan of seafood, then fried shrimps will make you happy. They make for a nice shearable meal. And they're just as delicious as the real thing but without that greasy finish. The recipe needs some prep work. However, you can speed things up by buying already deveined and peeled shrimps.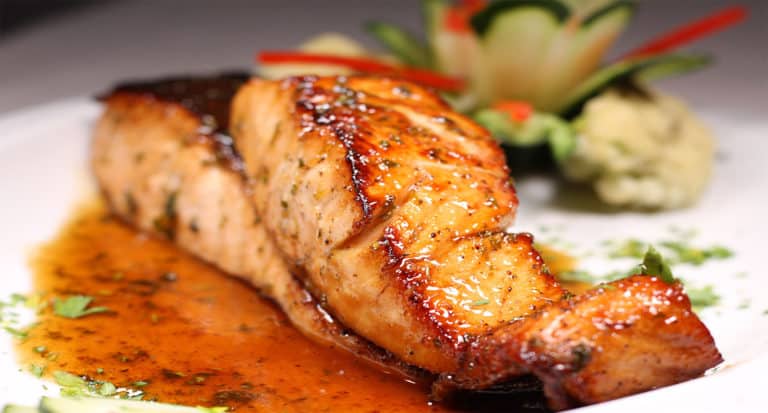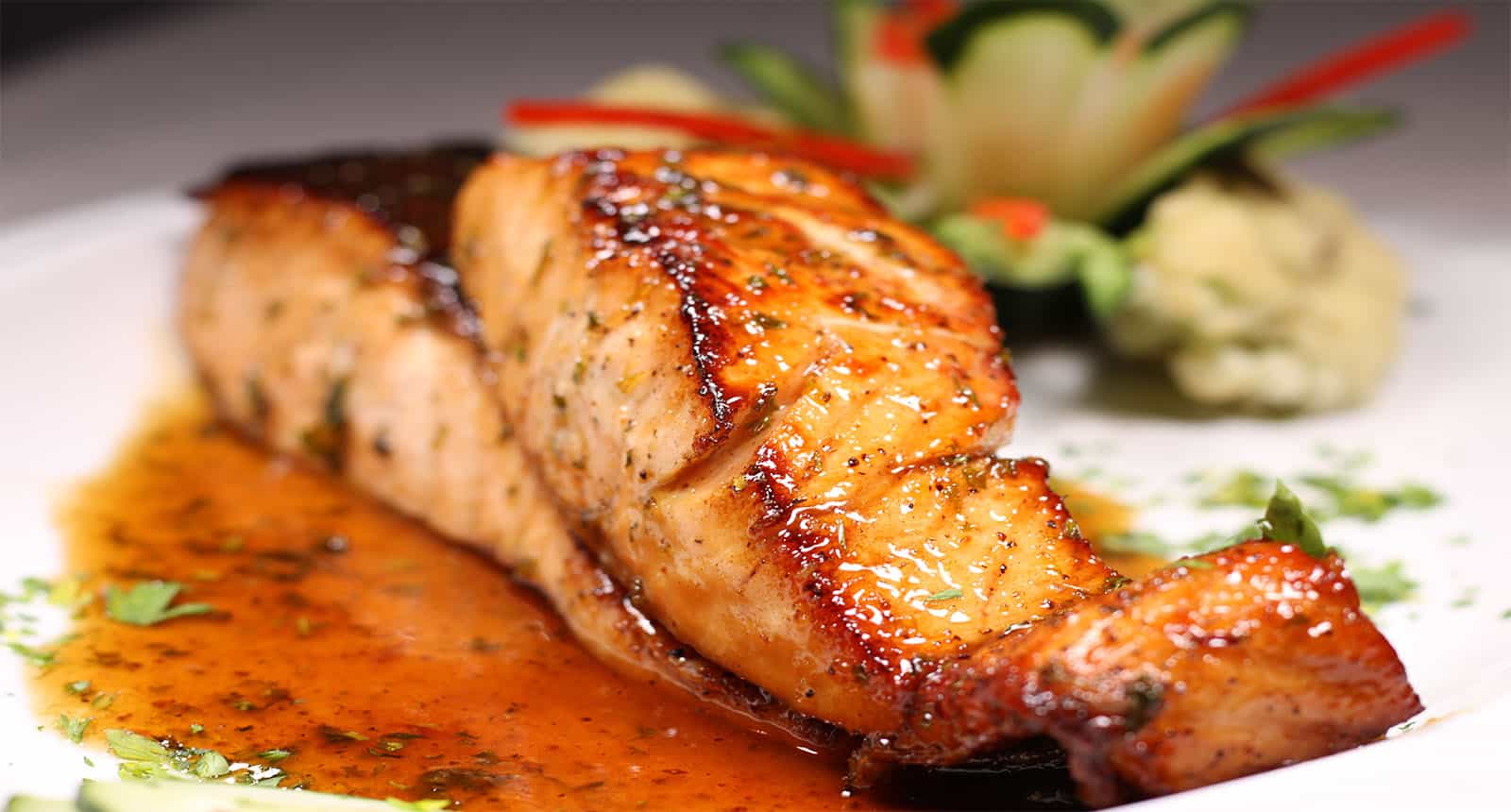 If you like salmon, you're in luck. You can cook salmon in the air fryer for less than 10 minutes. Combine a sweet honey variety, garlic, water, lemon juice, soy sauce, sriracha hot sauce, ginger, salt, and pepper. Marinade your salmon and place it in your basket. Here's a step-by-step guide on how to cook it properly.
If you're a fan of pork chops, now you can cook them in the air fryer. They pair well with honey mustard dressing. Anyone who's concerned with whether mustard can spoil definitely needs to consider this recipe so that they can use up all their uneaten mustard.
There are so many dishes you can eat with these pork chops, such as mini potatoes, Brussel sprouts, or whatever vegetables you enjoy. Roasted vegetables make for a great side dish, so get creative in the kitchen.
These days, you can just run to the grocery store and get some tasty frozen meatballs. They make for a yummy appetizer or part of the main course. What I like most about frozen foods is that they're easy to make, especially in the air fryer. Check out the next video for details.
Are you a fan of Asian cuisine? If so, try beef and broccoli today. It's the perfect combo for both cooking and preparing food at home. With the ultimate ways to store broccoli and beef, you'll get to retain the incredible flavors of these two ingredients to make the best air fryer dish.
When making this recipe, just remember to utilize the pan from your air fryer or line the basket with aluminum foil to stop the ingredients from losing all their juices. The next video explains it all.
Cooking frozen burgers in the air fryer is a walk in the park. They just take a few minutes and cleanup is a breeze. You can serve them with some French fries and enjoy a healthier version of fast food.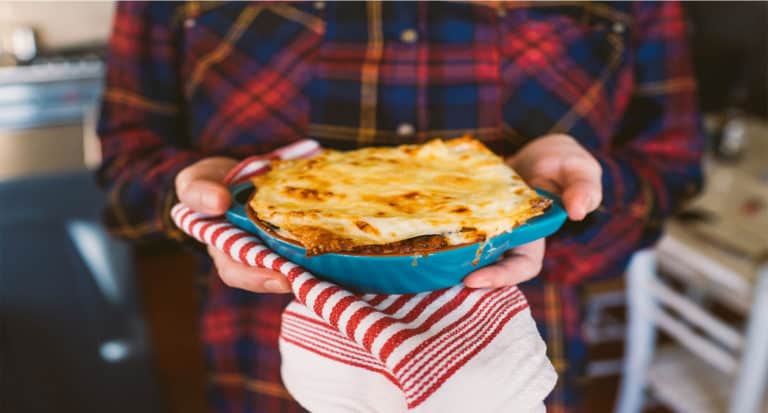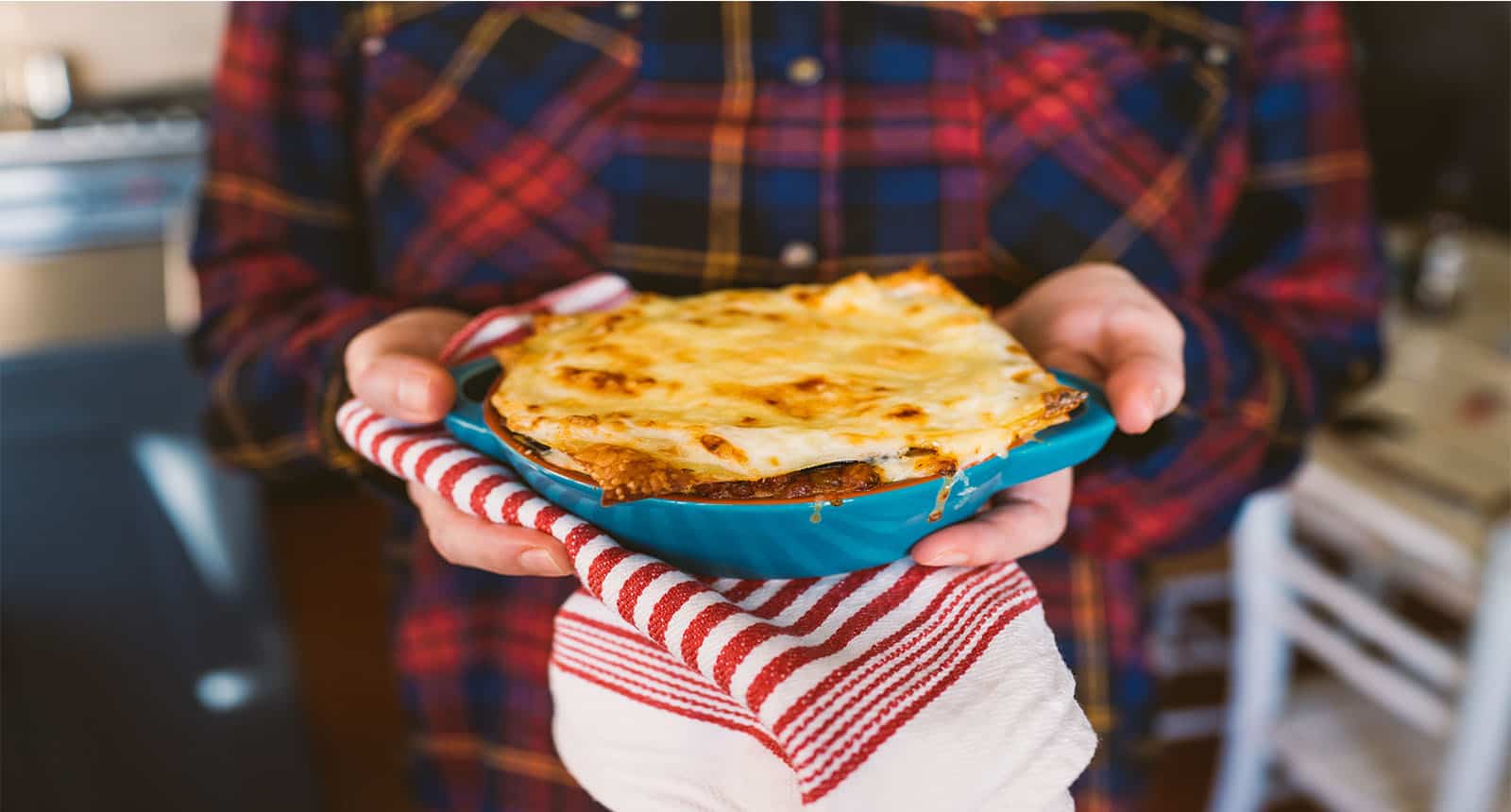 I give my best to prepare homemade lasagna most of the time. However, when I'm not in the mood to spend too much time in the kitchen, I order frozen lasagna online and cook it in my air fryer. It's fairly easy to make and goes well with different side dishes.
Don't think that frozen lasagna is bland! Choosing the right wine types for lasagna will help you accentuate its tastes. Or you can consider some lasagna accompanying dishes to create harmonic flavors for a satisfying and nutritious meal.
It's dessert time! The air fryer is so versatile that you can utilize it to bake brownies. You don't need your special brownie pan for this recipe. Just utilize the baking pan from the accessory kit.
If you have a sweet tooth like me but you don't want to go too crazy and eat a cake all by yourself, this is the ideal dessert for you. Apple fritters are a healthy dessert. Each one has only 1 gram of fat. Check out the following video on how to prepare delicious apple fritters in your air fryer.
This recipe consists of a few ingredients but tastes amazing. Cinnamon sugar donuts take 10 minutes to make.
Follow the next steps and you will enjoy fluffy and delicious donuts in no time. Keep the leftover donuts fresh in the fridge and surprise your loved ones with a quick but unforgettable dessert.
You can eat these French toast sticks before work or school in the morning. They make for a quick breakfast but they also work well as a side dish for a wholesome breakfast. The air fryer will make them crispy on the outside but flavorful and soft on the inside.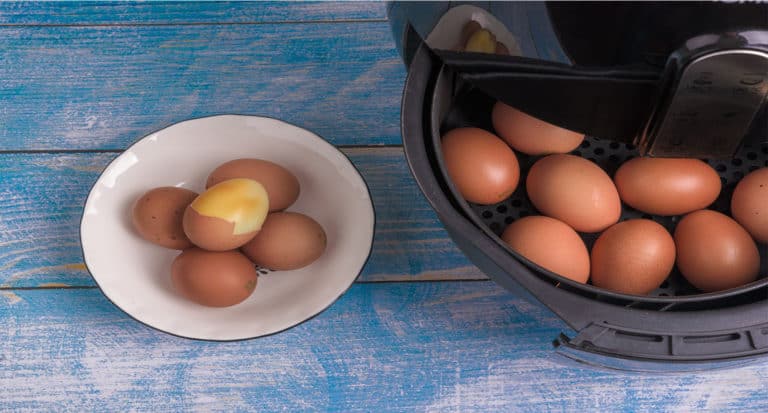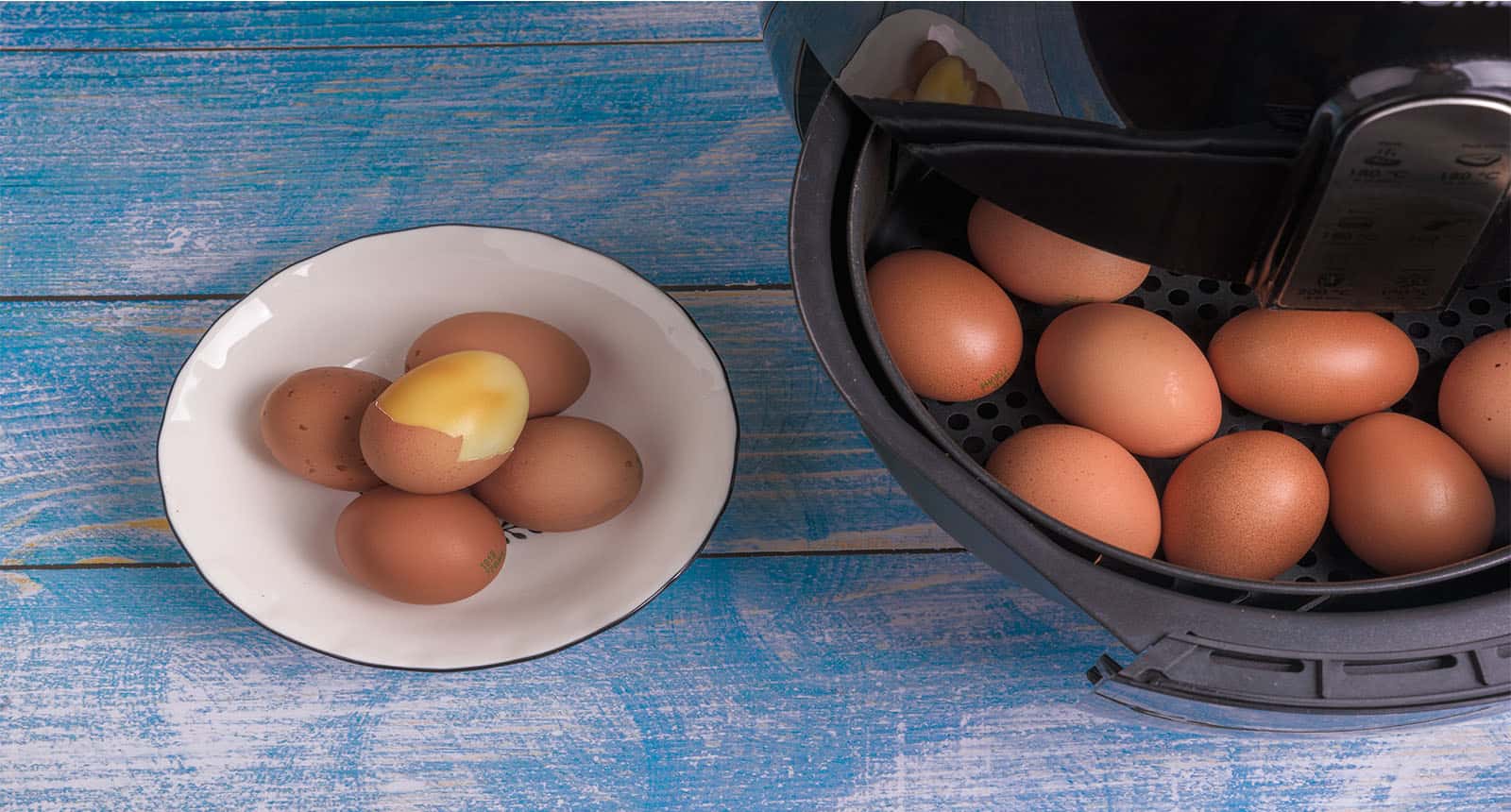 Speaking of breakfast, you can use the air fryer to cook some hard-boiled eggs, a well-loved cooked egg type, in the morning. It's more convenient than cooking eggs in a boiling pot of water.
Watch this video to know more:
Air Fry Everything
How did you like my list of air fryer meal prep ideas? Have you tried any of the recipes mentioned above or want to share a recipe of your own?
I'm a huge fan of air fryers. If you share my passion for air-fried food, you will find this article helpful and diverse. There's something for everyone.
Feel free to share your breakfast, dessert, dinner, or lunch meal prep ideas in the comments. Also, share this article with other air fryer enthusiasts.
Nutrition Facts
2 servings per container
---
Amount Per ServingCalories573
% Daily Value *
Total Fat 13.6g

20

%
Cholesterol 184mg

62

%
Sodium 1964mg

82

%
Potassium 189mg

6

%
Total Carbohydrate 78.9g

26

%

Dietary Fiber 2.4g

8

%
Sugars 38.6g

Protein 36.4g

72

%
---
Calcium

166

%
Iron

4

%
Vitamin D

9

%
* The % Daily Value tells you how much a nutrient in a serving of food contributes to a daily diet. 2,000 calories a day is used for general nutrition advice.