"Does mustard go bad?". This is a question that many have asked themselves after finding a jar or squeeze bottle of mustard that has been lying in the kitchen cabinet for a long time.
Mustard is a popular condiment used as companion dish for chicken wings, hot dogs, eggs, mashed potatoes, barbecue, and many more foods. It's also a viable substitute for dry mustard or something to use instead of fenugreek when there's none left in your kitchen.
However, it is usually not an everyday life thing but more of a once in a while condiment. That is why we might store it somewhere in the kitchen and forget its existence for a while.
This article here will show you whether mustard goes bad or not, its shelf life, how to store mustard properly, and a few more pieces of information that I think will help you deepen your understanding of mustard's shelf life. Let's start exploring!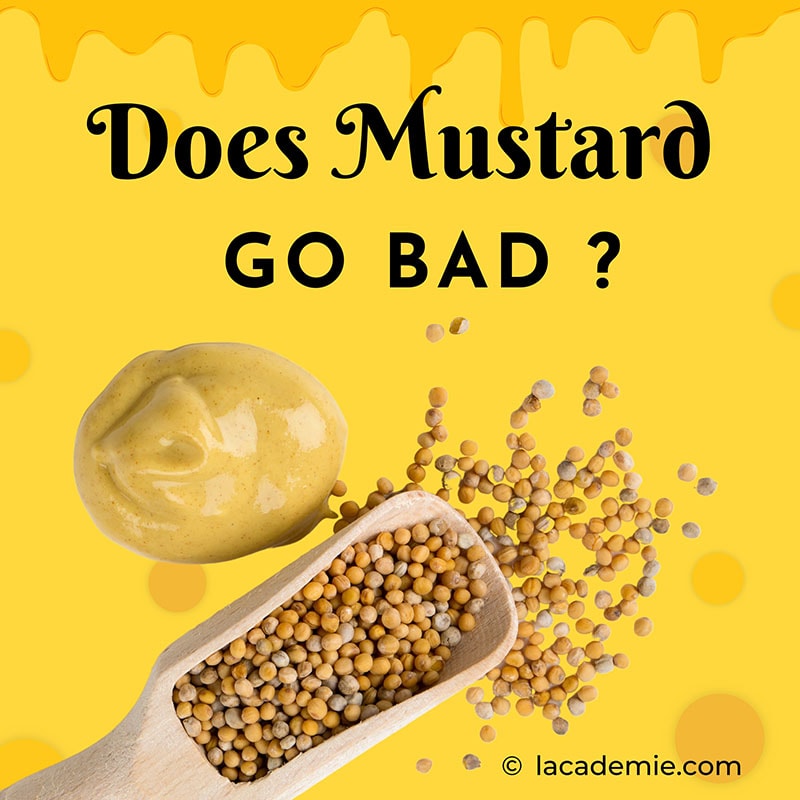 So, Does Mustard Go Bad?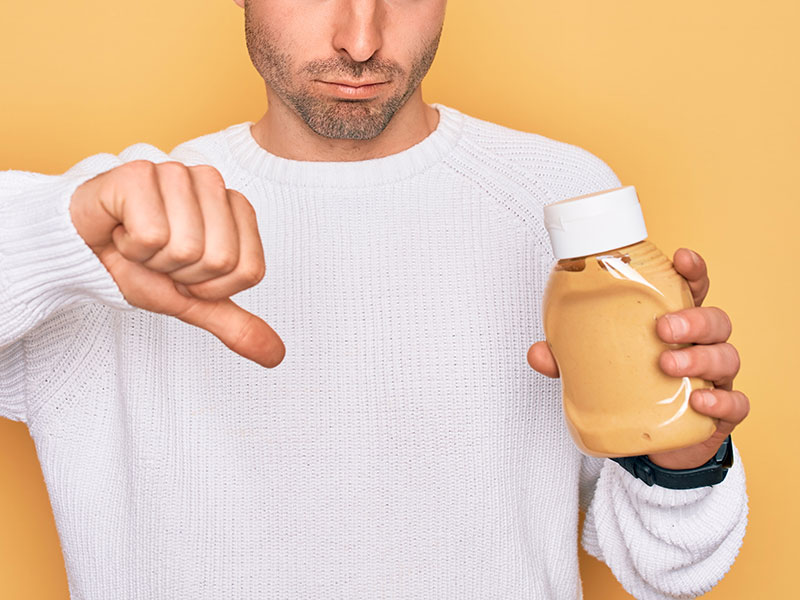 Mustard is made with acid-based liquid with a mixture of spices and can last for a very long time. It's usually not until a while after it passes the best-buy date that its texture starts to change due to it getting old, but once it does, you can see the differences between bad old mustard and regular mustard.
So, yes! Mustard does go bad after some time, and the timing depends on the specific mustard types as well as the condition they're in.
When your mustard spoils, it means you'll need to buy a new one or think of some substitutes for mustard. If you have some leftover horseradish in the pantry, check to see if horseradish may spoil. Is it still in good conditions? Then use it as an alternative.
Signs Your Mustard Has Gone Bad
It is never a great idea to eat bad mustard. I will show you signs you can apply to check if your mustard has turned old or not to avoid risking some health issues. Your senses are the greatest tools for that!
Signs that prove mustard has gone bad are as below;
Smell: Mustard may lose its unique mustard smell after being kept for a long time, especially after the best-by date. Losing a bit of its smell is still acceptable to consume, but once you sense any unpleasant or sour smell, it means that it is time to throw this bad mustard away.
Texture: Mustard is made with acid-based liquid and a mixture of spices. If you see that the liquid separates from other ingredients without any strange smell or darkening in its color yet, it is not that big of a deal. Give it a good stir, and you will see them balancing out again. However, if you do sense weird smells, make sure to discard the mustard right away.
Flavor: When you try the mustard and sense something acidic, bitter, or even just your tongue having a tingling sensation due to spiciness, it means the mustard is unsafe to consume and should be discarded, too.
How Long Can Mustard Last?
When properly stored, mustard can be kept for a long time even after the best-by date that appears on your mustard jars or squeezes bottles.
Passing the best-by date does not indicate that the mustard is unsafe to eat, but it's more about its quality being degraded faster than before the best-by date. You can notice the degrading mustard from what I have described above.
The list below shows the estimated amount of time mustard can be consumed after passing the best-by date, with two conditions that the mustard has been properly stored and there are no signs that indicate it has turned bad. The shelf life varies depending on the types of mustard and whether it is unopened or opened.
| Types of mustard | Unopened (Room temperature) | Opened (Room temperature) | Opened (Refrigerating) |
| --- | --- | --- | --- |
| Regular | 1 - 2 years (after best-by date) | 1 - 2 months (after opened) | 1 year (after best-by date) |
| Dijon | 2 - 3 years (after best-by date) | 1 - 2 months (after opened) | 1 year (after best-by date) |
| Chinese | 1 - 2 years (after best-by date) | 1 - 2 months (after opened) | 1 year (after best-by date) |
| Honey | 2 - 3 years (after best-by date) | 1 - 2 months (after opened) | 1 - 2 years (after best-by date) |
| Homemade | - | 1 day (after opened) | 1 week - 1 year (depending on Ingredients) |
| Dry | 1 - 2 years (after best-by date) | - | Indefinite |
How To Store Mustard For A Longer Shelf Life?
Here, I will show you things you need to consider to keep your mustard flavorful.
To enjoy the most out of the mustard you bought, it is always better to consume the mustard before the best-by date, since after the date passes then its flavor will start degrading slowly.
Make sure your utensils are clean whenever you scoop a spoon of mustard to prevent cross – contamination.
Storing opened mustard in the fridge is not necessary, however it is highly recommended to do so for a longer shelf life. Make sure you constantly keep the mustard in the fridge and avoid temperature changes, since this will shorten the shelf life of mustard.
To store homemade mustard, you need to put them in an airtight container and in the fridge. Homemade mustard stored in the fridge varies its shelf life from 1 week to 1 year depending on what ingredients there are inside.
For homemade mustard, it's also important to place them in a sterilized and tightly sealed jar. You can still use a specialized tool to pry the jar open later on, so don't hesitate to seal the jar as tightly as possible to avoid contamination.
FAQs
Here are a few Q&As which I thought will help you understand even more about your question, "does mustard go bad?".
It Also Depends On You!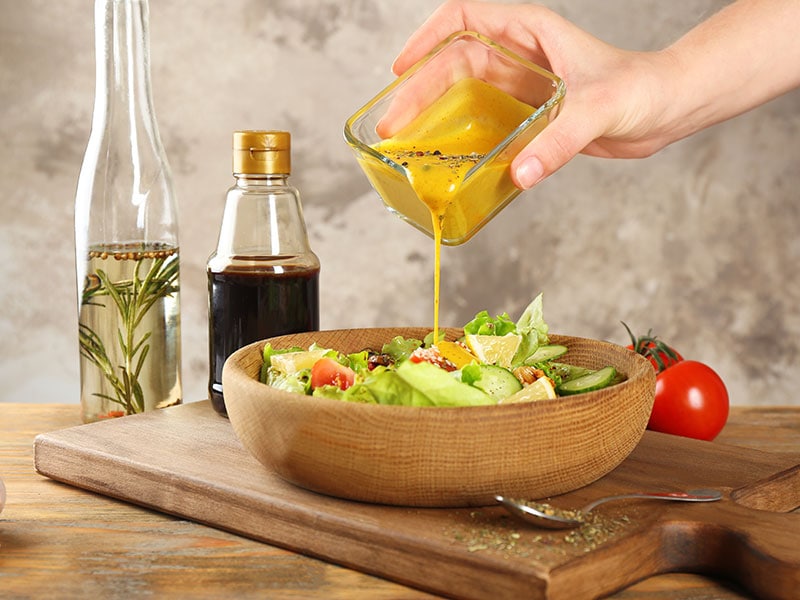 As you saw above, the shelf life can differ depending on the types of mustard and if it has been opened or not. Mustard can last pretty long if properly stored, but will also degrade its quality faster than expected if not.
That is the reason why we should always try to care about its quality by storing it properly. A big part of whether our mustard will last long or not really depends on us!
Besides all of this, I would also love to hear about your experiences with mustard! Feel free to share any thoughts about it right below in the comment section!