Have you ever asked yourself: "Do dried beans go bad?". Since these little guys seemingly last forever, many people assume that they can't be spoiled. However, the answer is not that simple.
In this post, let's learn all you need to know about dried beans, including their shelf life, how to properly store them, and a quick way to turn them into a delicious meal.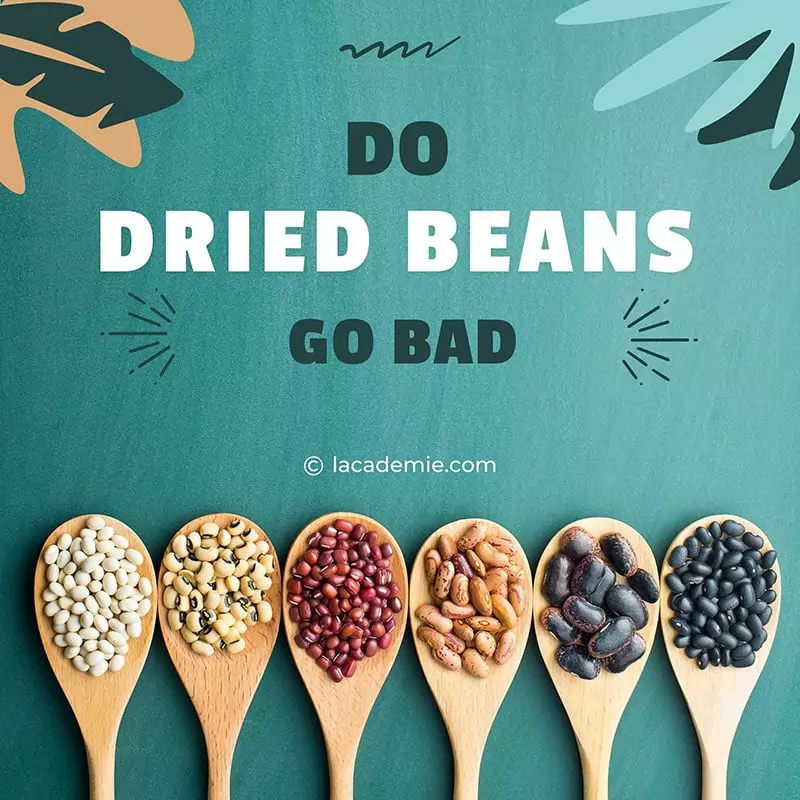 An Easy To Understand Definition Of Dried Beans
Simply speaking, dried beans are beans that have gone through a drying process to remove most of their moisture, thus lengthening their shelf life. Some of the popular bean varieties that come in dried form are black beans, pinto beans, navy beans, and kidney beans.
Beans bring about many health benefits. They are a rich source of protein, fiber, and many micronutrients. In addition, beans are low in fat, contain no cholesterol, and have been proved to reduce the risk of chronic diseases, help with weight loss, and increase gut health. (1)
Learn more about how beans are planted, harvested, and dried! Watch this video to know:
Do Dried Beans Really Expire?
In theory, dried beans have a minimum shelf life of 1 year and could last for an indefinite amount of time (2) . In other words, dried beans can't really go bad if stored properly.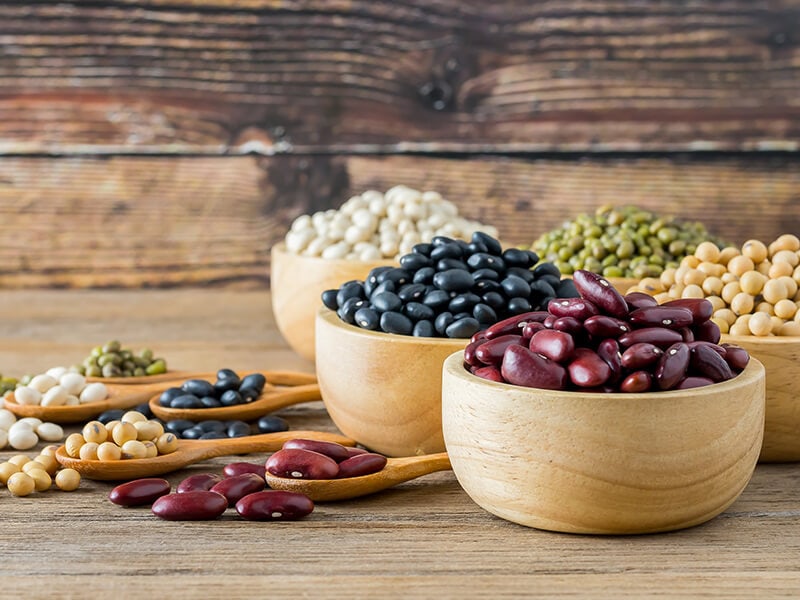 That said, this doesn't necessarily mean that you would enjoy eating 10-year-old dried beans. Even if you have the best recipe for red bean and rice as well as the best side dishes for red beans and rice, anything left uneaten for so long might no longer taste appealing.
The first significant change is in the taste, as it will degrade over time. In other words, don't expect a jar of 5-somewhat years old dried beans to have all the flavors of a few months old one.
Generally, dried beans taste the best if you use them in under 1 year and will still taste good, albeit losing some of their creaminess in year 2. After 3 years, though, they will become stiffer and stiffer every passing year.
More importantly, after 2 to 3 years, some nutritional components will start to disappear. Continue to the 5-year mark, and most natural vitamins will have already vanished, though you can still benefit from the mineral and protein contents.
So do keep in mind that even though you probably won't have any problem eating old dried beans, it's still better to consume them in under 3 years.
How To Tell The Age Of Dried Beans
For other pre-packaged products, simply looking at the expiration date is enough to tell their age. Dried beans, however, are a bit trickier than that since most manufacturers don't print this information on the packaging. So how to tell dried beans' age?
Unfortunately, it's tough to tell the exact age of dried beans (unless you dry them yourself). To make things worse, you'll need to actually soak and cook your beans before you can assess their quality.
The longer the beans have been around, the longer you'll have to cook them. In cases where the beans are too old, you'll find it impossible to soften them no matter how long you put them on the stove.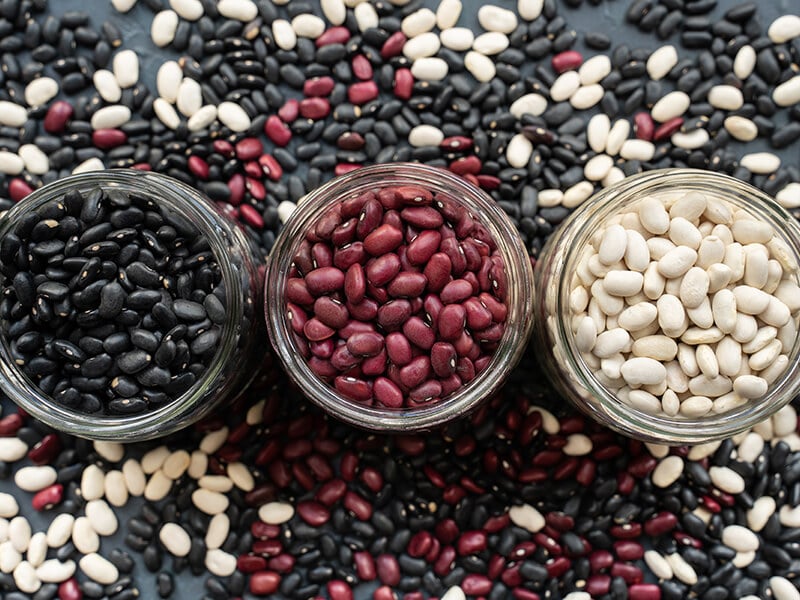 If the beans still feel tough and rubbery after more than 2 hours of simmering, they're just not fit for the job anymore. You can also tell which beans have failed to rehydrate from their look. It's best to avoid beans that look wrinkled and cranky.
The good news is, if your beans are at around the 5-year mark, they can still be turned into delicious dishes. Older than that, and it'll take a bit more effort to successfully rehydrate and cook them.
For the best quality beans, you should always buy your dried beans from trusted sources. If possible, try to get dried beans from local suppliers or farmers since they're likely to grow and sell the beans in the same year.
Moreover, even though dried beans don't typically have an expiration date, some still come with a best-by date. You can either go with that date or add an additional 1-2 years without any real loss in quality.
If none of the solutions above is applicable to you, then your best bet would be noting down the day that you purchase the beans. This way, you'll at least get a rough idea of how long they have been on the shelf before cooking them.
4 Signs That Your Dried Beans Are Ruined
Although dried beans are really hard to spoil, they can still be ruined by other outside factors when kept under less than ideal conditions. If you see these signs, it's time for some new beans.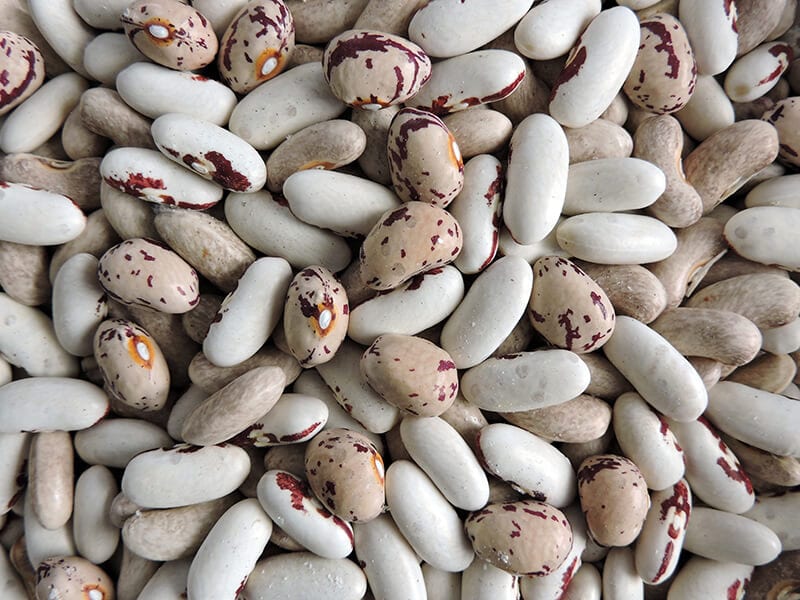 There Are Pantry Bugs, Weevils, Or Moths
While there are many dissimilarities between red beans and kidney beans, as well as several distinctions between pinto beans and black beans, one common thing between them is that they can get infected with bugs.
Moths or weevils can infest and lay eggs in your dried beans. If the bean has small holes on it, that's a clear sign that it has been infested. In cases where the eggs haven't hatched and developed, it's still possible to cook and eat those beans.
However, if the beans have been in storage for a long time, it's likely that the eggs have already hatched and grown into adults. If that's the case, these beans are definitely not suitable for eating.
In addition, if you see any pantry bugs or pests in the container, it's possible that they have made their home inside the beans' bag. When this happens, you should throw that bag of beans away.
There Is Mold Growth On The Bean Or In The Container
Each dried bean has its own distinct color. For example, kidney beans are red to purple-ish in color. If you see that your beans have a weird color or dark spots on them, they are probably mold contaminated.
In addition, mold can also appear in the container. In both cases, it's best that you get rid of the beans.
They Smell Rancid
Dried beans typically don't have a strong smell. This means if you smell something sour, rancid, or just unpleasant in general inside your beans' bag, they have gone bad.
The Beans Are Faded In Color (This One Is A Bit Different)
Exposure to light can cause the beans to lose their color. This is a natural reaction and doesn't mean that your beans are ruined. It is, however, a sign that your beans have been in storage for a while and might have lost some of their nutrient contents.
In this case, you can either try to cook them anyway or buy new beans for the best quality.
Amazing Ways To Keep Your Beans In Best Shape
Dried beans don't require much effort to keep, and you should always store them properly for the best quality. In this section, I'll show you 5 solid choices to keep your beans good for a long time.
These storing methods are essential if you want to keep your dried beans for more than 3 months!
An Important Step Before Storing
I know you're eager to get to the storing part. However, there's something you have to do first: kill any insect larva and egg that might be inside your beans.
As mentioned above, sometimes your freshly bought beans have already had some insect eggs inside of them. This is unavoidable, and to make sure that these eggs don't hatch and cause an infestation, you'll have to exterminate them before storing the beans.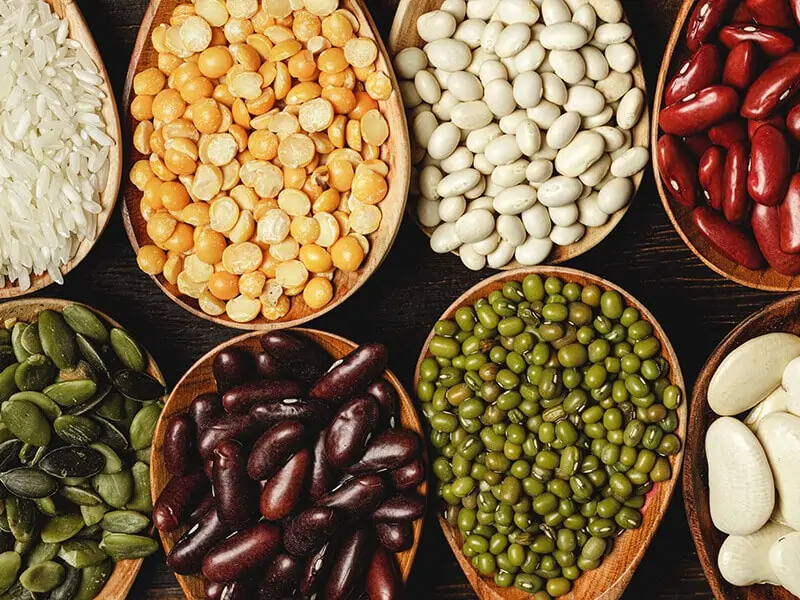 The best method of killing insect eggs is to place your beans in the freezer for 48 hours before storing them. Remember to put them in some sort of freezer-compatible and airtight container or bag first, though.
After removing them from the freezer, it's crucial that you let them come to room temperature before proceeding with the storing. This is to prevent condensation in the container, which will spoil the beans.
The microwave also offers a hassle-free way to exterminate insect eggs and larvae. To be safe, you should microwave the beans for 90 seconds to 5 minutes on high.
Another viable method is to put them in the oven at 160°F for 30 minutes.
Simple methods that you can do at home to pasteurize dried beans. Watch this video:
Store Dried Beans In Air-Sealed Containers
The simplest method to store dried beans is to put them in an air-tight container. This can be any type of air-sealed plastic container, Mason jars, or Ziploc bag, even a 100% guaranteed airtight cookie jar can do the job just fine.
This way, dried beans can easily last for 3 years at the very least. After putting the beans into the container, remember to keep them somewhere cool, dry, and dark at under 75°F (your pantry, for example, is a good choice).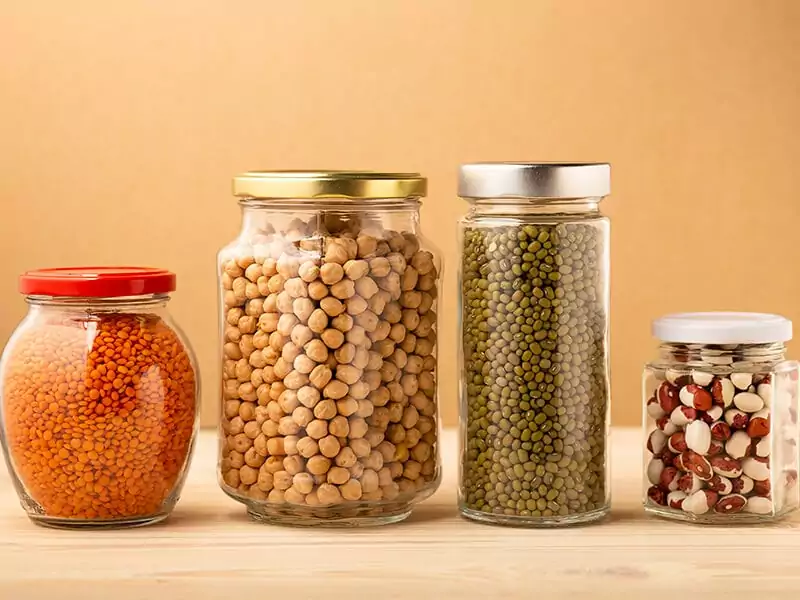 If you have multiple types of beans, you can label the storing date on the container. Doing this will help you choose which beans to use first for the best quality.
Store Dried Beans In The Freezer
Keeping dried beans in the freezer will not only prevent light, heat, or insects from harming your beans but also allows you to keep them for an indefinite amount of time.
Simply put your beans into a freezer bag and let the freezer do its job. Since the beans will probably stay in there for a long time, you can label them based on storage date for ease of future use.
If you need to switch storage methods, remember to let the beans thaw to room temperature before transferring them to other containers.
Store Dried Beans By Vacuum Sealing
Vacuum sealing is another great way to store dried beans and will keep your dried beans in great shape for more than 5 years. The only downside is that you will need a vacuum sealer to use this method.
After pasteurizing your beans, put them along with a pack of desiccants into a vacuum sealer bag. After that, suck all the air out with a vacuum sealer and keep the bag in a cool, dark, and dry place when you're done.
As always, you can label the bag if you want.
Don't know how to vacuum seal your beans? This is what you need:
Store Dried Beans Along With Oxygen Absorbers
You can lengthen the storage time of dried beans by adding oxygen absorbers to any container such as glass jars, food buckets.
These little guys will absorb all the oxygen inside the container, thus killing all the insect eggs and helping your beans to stay good for more than 5 years.
Store Dried Beans Using Mylar Bag + Oxygen Absorbers
Mylar bag and oxygen absorbers are the ultimate combos for storing dried beans. Oxygen absorbers will help protect the beans from oxygen and insects, while Mylar bags are good against light, moisture, and gases.
Thanks to this combination, you can keep dried beans for more than 25 years!
From one bean lover to another, here's how to use Mylar bags and oxygen absorbers for long-term storage!
Here's a table to quickly summarize all the viable methods and their storage time.
| | |
| --- | --- |
| Storage method | Storage time |
| Air-sealed containers | 3+ years |
| Freezer | Indefinite |
| Vacuum sealing | 5+ years |
| Oxygen absorbers | 5+ years |
| Oxygen absorbers with Mylar bags | 25+ years |
When It's Time To Cook Dried Beans, Turn To This Section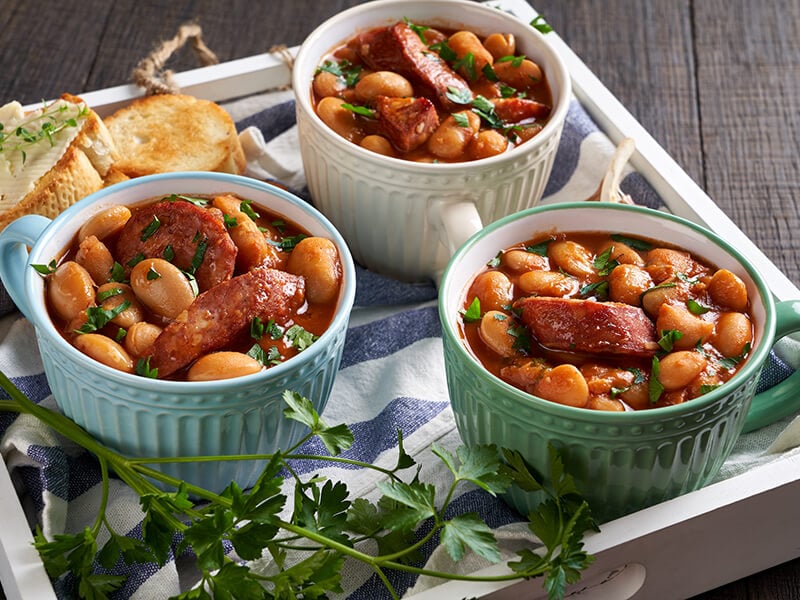 When it comes to cooking dried beans, the most argued topic is whether to soak the beans before cooking or not.
The most significant benefit of soaking dried beans is that it helps reduce cooking time, which is all the more necessary when you use old beans. Furthermore, it allows the beans to be cooked more evenly and easier to digest.
If you decide to soak the beans, you can do so overnight or for about an hour before cooking. If you're dealing with old and hardened beans, I recommend adding a teaspoon of baking soda to your water before soaking them for a night.
That said, it's not always required to soak your beans, especially if your beans are fairly new. Not soaking your beans also allows the beans to retain their natural colors and creaminess.
So it's entirely up to you whether you want to soak them or not.
After you have decided on that, here's a simple way to cook your dried beans:
Sort through your beans and throw away wrinkled and hardened beans.
Quickly rinse your beans under running water.
Soak the beans (or not).
Add beans and about 3 inches of water into a pot.
Boil the water, then simmer the beans in medium-low.
Cooking time will vary from 45 to 120 minutes, depending on the type of beans.
Add salt when the beans have become tender enough to bite.
After that, check the beans every 15 minutes to see when they've softened to your taste.
Cooked beans will last for about 3-5 days when stored in the fridge and 2-3 months if frozen.
Old and hard dried beans won't be a problem for you anymore after this. Watch this video:
FAQs
Make sure to give these FAQs a read if you want to learn a thing or two more about dried beans.
Remember, Dried Beans Won't Last Forever!
While it is true that theoretically, dried beans can stay edible for a really long time, you shouldn't expect them to last for a lifetime. To enjoy your beans to the fullest, try to eat them as soon as you see fit and rotate between them if you have many types in stock.
That's all I have to say about dried beans. If there's more information that you want to share regarding dried beans, feel free to do so in the comments. It'll also be a big help if you can give this post a like and share it with your friends and family!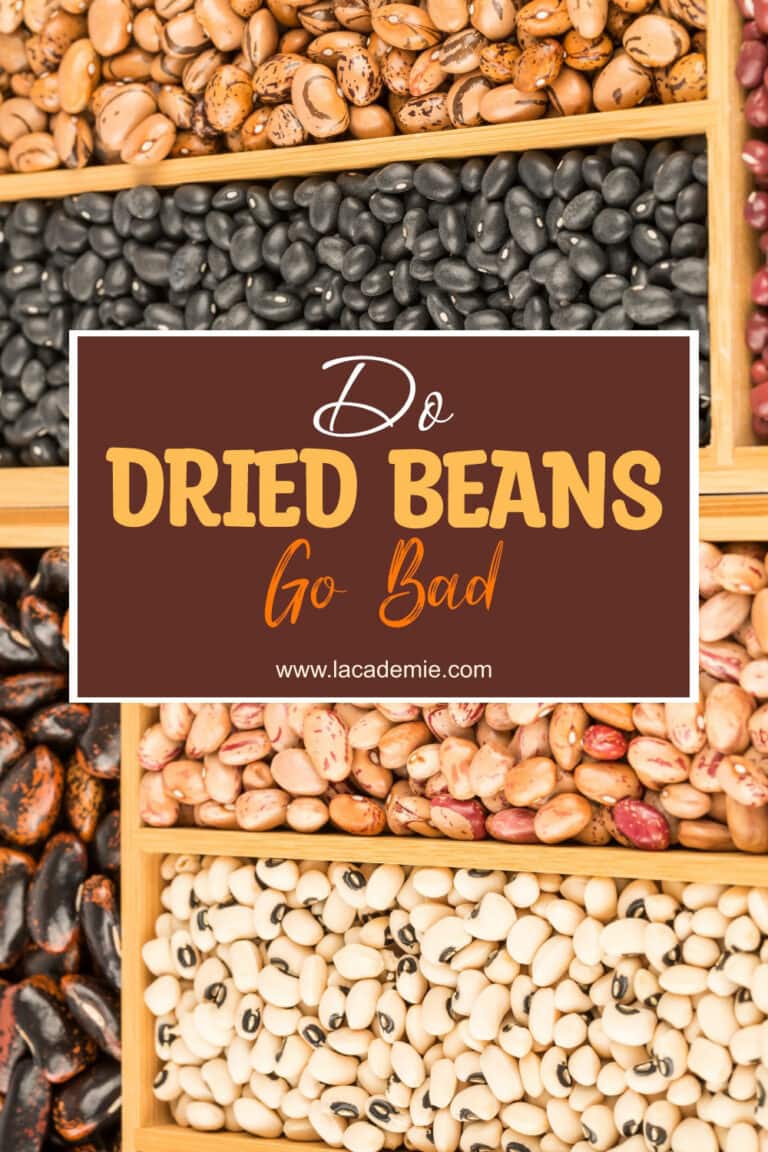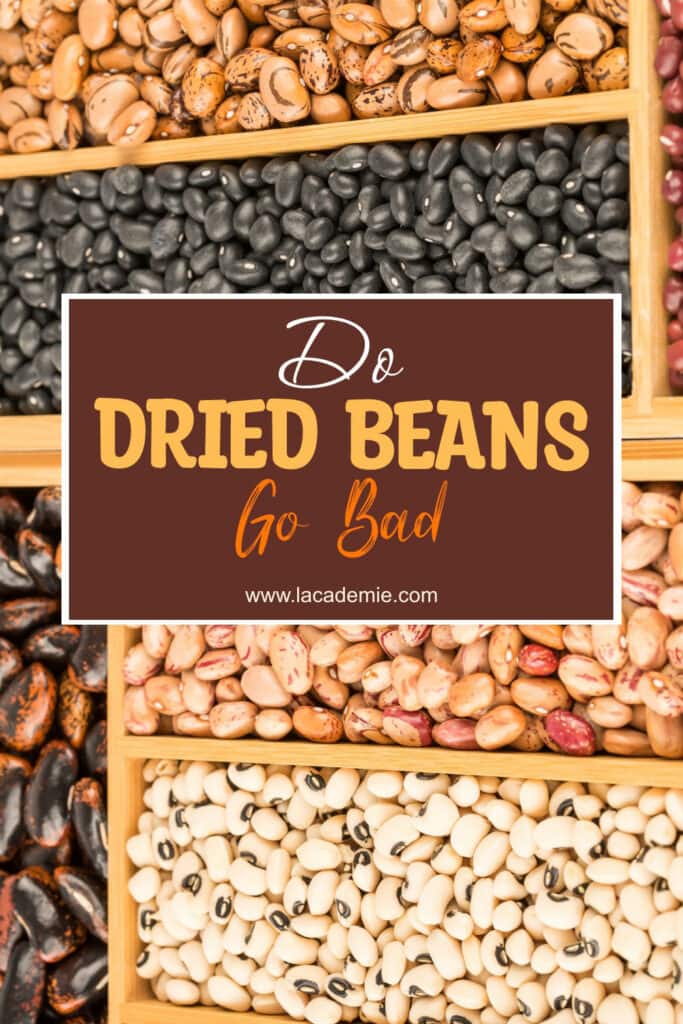 References
Dry Beans | Food Source Information [online]. Food Source Information.
Beans Commodity Fact Sheet [online]. U.S. Agency for International Development.