Red beans vs kidney beans, are they similar to each other? If you ask the people around you this question, chances are some of them will tell you that these two beans are basically the same thing called by different names. However, that's not exactly true.
In this article, I'll clear up all the common misconceptions regarding red beans and kidney beans. In addition, I'll throw in some tasty recipes that you can easily make with them. If that sounds good to you, keep reading!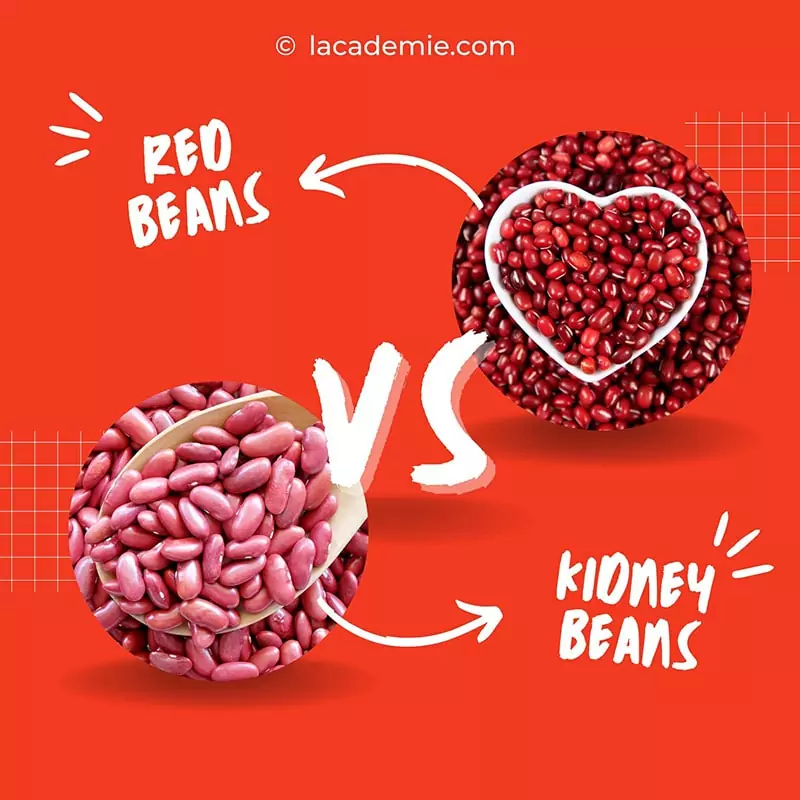 Red Beans Vs Kidney Beans – Two Totally Different Things
Although a lot of people think that red beans and kidney beans are similar to each other (and I don't blame them), there are quite a lot of things that set them apart.
For example, they are different in size and sometimes even colors. If you've had them before, you'll also know that these different bean cultivars don't share the same flavor profile. But that's enough beating around the bush; here's a quick summarization of their fundamental differences.
Main Characteristics
Red Beans
Kidney Beans
Origin
Peru or Caribbean
Peru
Variety
2 main varieties:



Small red beans (Mexican red beans)
Adzuki beans (East Asian red beans)

4 main varieties:



Red kidney beans
Red speckled kidney beans
Light speckled kidney beans
White kidney beans

Shape
Oblong shape
Kidney-like shape
Size
Small
Large
Color
Dark red
Can be crimson red, white, or speckled, depending on the variety
Texture
Smooth, creamy, and tender
Firm and meaty texture with less smooth and thicker skin than that of red beans
Flavor
Mild, nutty, sweet
Mildly sweet, will absorb other ingredients' flavor
Uses in cooking

Commonly used in Central American, Creole and Southern cuisine
Can be enjoyed on their own
Great in various dishes, including red beans and rice, chili, con carne, soups, salads

A staple in Indian and Southwestern dishes
Taste exceptional in chili, soups, salads (hot or cold), curries, stews, and pasta.
Good for refrying

Nutrients value

Rich in nutrients and minerals
Higher than kidney beans in starch, calcium, and potassium
A great source of antioxidants

An excellent source of nutrients and minerals
Richer than red beans in protein and essential minerals
Everything You Need To Know About Red Beans
First, let's see what exactly red beans are and what these little guys have to offer in terms of visual appeal and flavors.
How Red Beans Came To The United States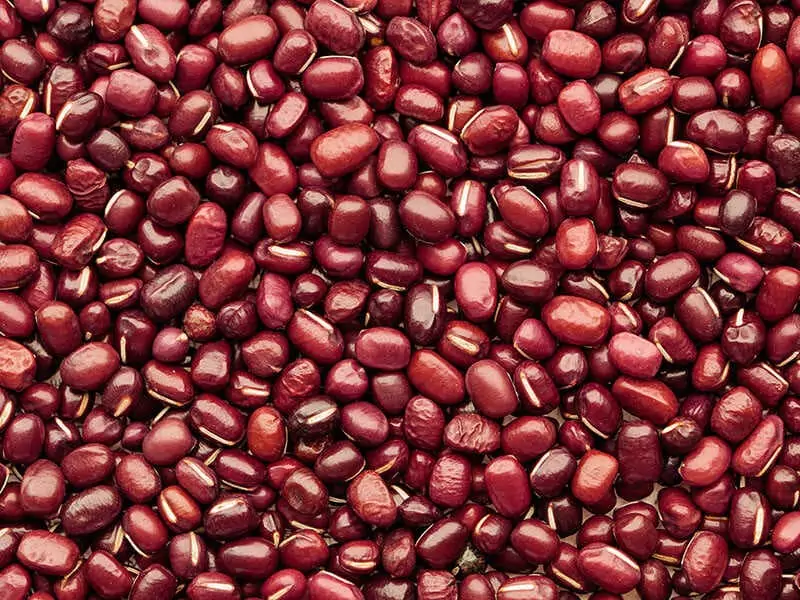 Red beans (also called small red beans or Mexican red beans) are parts of the Fabaceae plant family whose fruits include many other beans, peas, and lentils.
Much like other beans, red beans are believed to have originated in Peru but have made their way to the Caribbean at some point in the past.
They first appeared in New Orleans around the 19th century via European (mostly French) immigrants and have been a staple in Louisiana Creole cuisine ever since.
Red Beans' Visual Qualities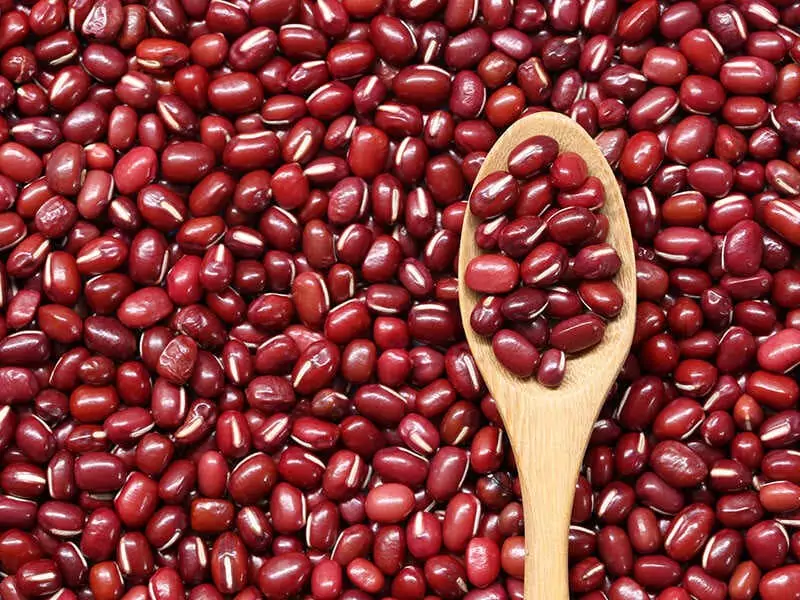 As their name implies, red beans are dark red in color with a white center. They have an oblong shape and are about half an inch lengthwise.
At first sight, red beans are quite comparable to kidney beans in appearance. However, they're generally smaller and possess a more rounded body.
Mexican red beans share a lot of common traits with adzuki beans, a red bean variant that is widely cultivated in East Asian countries such as China and Japan.
These Asia beans bear dark red shells and have a small shape. To add to the confusion, they're also commonly referred to as red beans.
Flavor And Texture
Red beans are loved for their smooth, creamy, and tender texture. They are perfect for eating on their own or adding to various dishes. In terms of flavor, these little beans are mild and pleasant with a slightly nutty taste and an underlying sweetness.
How Red Beans Are Used In Cooking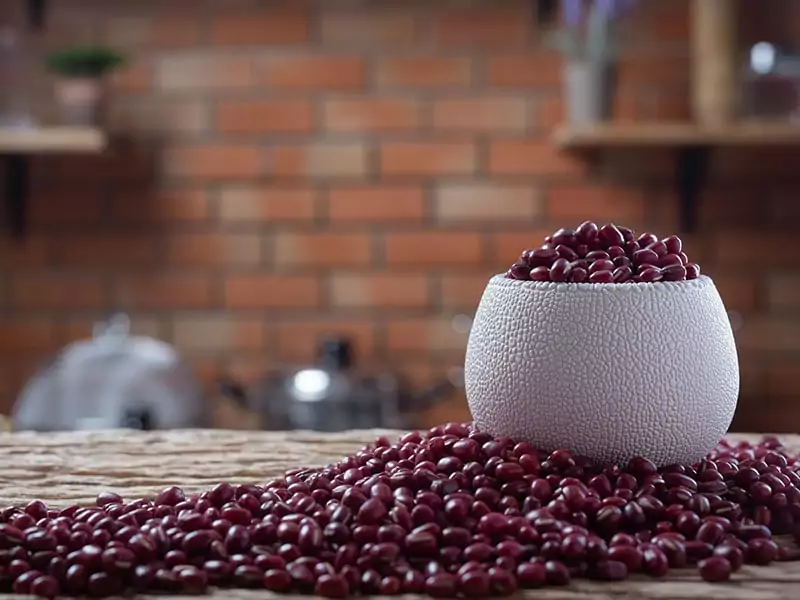 Thanks to their crowd-pleasing taste, there are plenty of ways to turn your red beans into a mouth-watering dish. Here is everything you need to know about cooking red beans.
Preparing Red Beans
If you're using dried red beans, it's recommended to soak the beans in water overnight or at least 4 hours prior to cooking. Not only will doing so soften the beans, but it also helps to draw out some of the beans' gassy content, which may cause bloating.
When you're short on time, you can use the quick soak method instead. After rinsing the beans, boil them in water for a few minutes, then remove the heat and keep the beans soaked in hot water for about 1 hour
Forgot to soak your beans overnight? No worries, you can do this instead!
Canned red beans don't need to be soaked and can be consumed right after opening. However, they usually have a much higher sodium content than dried red beans.
Red Beans Utilization In Cooking
Red bean is an extremely versatile ingredient that tastes exceptional on its own and will make a delicious addition to many dishes.
They are a must-have in the classic red bean and rice of Louisiana Creole cuisine. In addition, these little beans taste amazing in chili con carne and other chili dishes. They also work really well in soups and salads.
Delicious Red Beans Recipes You Should Try
If you still haven't made up your mind on what to make with your red beans, then you should check out these recipes.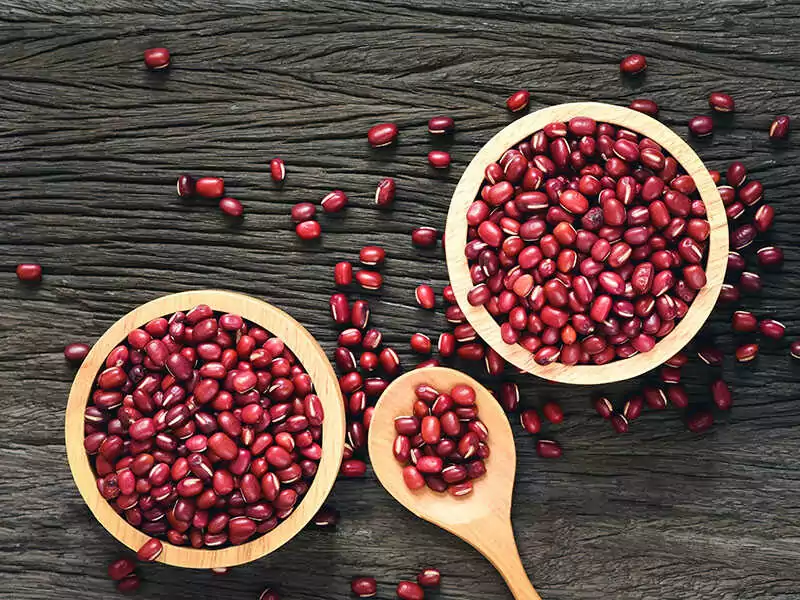 Red beans and rice is probably the first dish to cross people's minds when they think about red beans. Creamy, tender, and flavorful, this long-lived New Orleans dish is all you need for a filling and tasty meal.
If you want to take this dish to another level, don't forget to choose a suitable side dish for your red beans and rice. It doesn't have to be anything too fancy as some sausages or fried chicken is more than enough!
Watch this video to know more:
Red beans and quinoa salad is a hearty recipe that works great as either a side or main dish. It's also incredibly healthy and will keep you full for a long time despite being a vegan dish.
Bring out red beans' tenderness and delicate flavor with a slow cooker. The best thing about slow-cooked beans is, you can take your time with the seasoning. There's no need to rush, taste, stir, and adjust until everything is to your taste!
Mind-Blowing Facts About Kidney Beans
Now that you've learned a thing or two about red beans, let's move on to kidney beans – another extremely popular type of beans.
The Origin Of Kidney Beans
Kidney beans (or Rajima in India) are a variety of the Peruvian "common beans" and were proliferated throughout South and Central America thanks to migrating Indian traders.
These beans were first introduced to the Europeans in the 15th century by Spanish explorers then made their way to Asia and Africa via Portuguese traders.
Today, kidney beans are consumed worldwide, with the United States being one of the biggest markets. (1)
4 Types Of Kidney Beans And Their Characteristics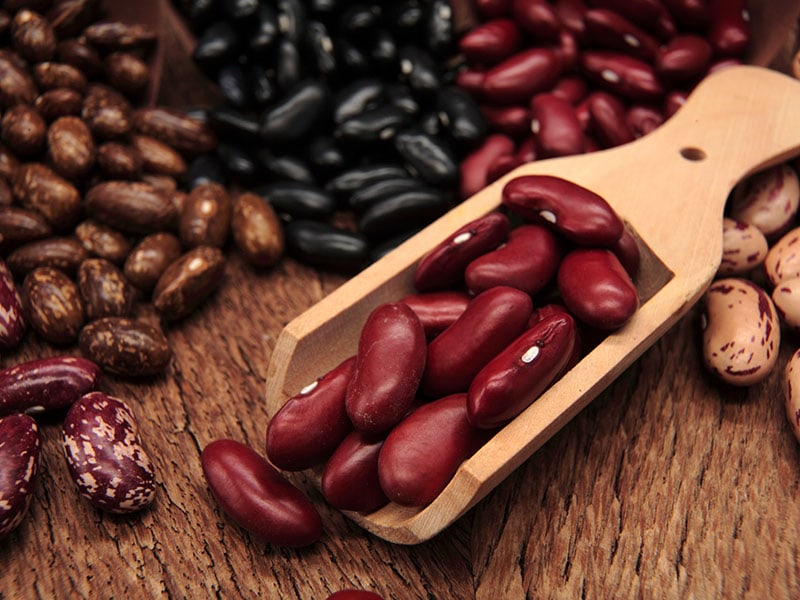 Kidney beans are large, plump beans with unique kidney-like shapes. Back in the day, these beans were also used to treat various kidney and bladder problems by the native Americans, which might be another reason for their name.
Kidney beans' colors will vary depending on their types. There are four main kinds of kidney beans on the market:
Red Kidney Beans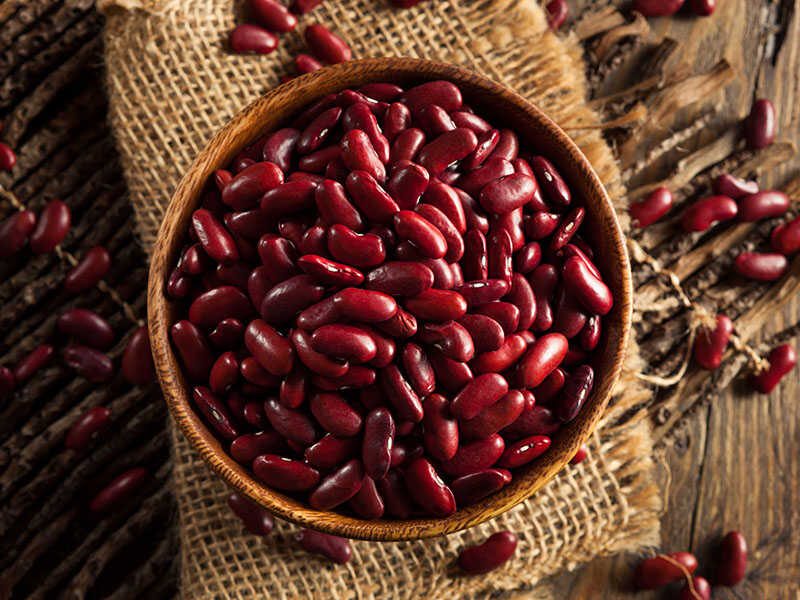 As you might have already guessed, red kidney beans are large beans with deep red, glossy skins. Due to their color, they are frequently confused with red beans. That said, red kidney beans are larger than red beans and have a distinctive kidney shape.
Although red kidney beans bring several health benefits, they must be prepared properly as they also contain a toxic protein called phytohemagglutinin.
Red Speckled Kidney Beans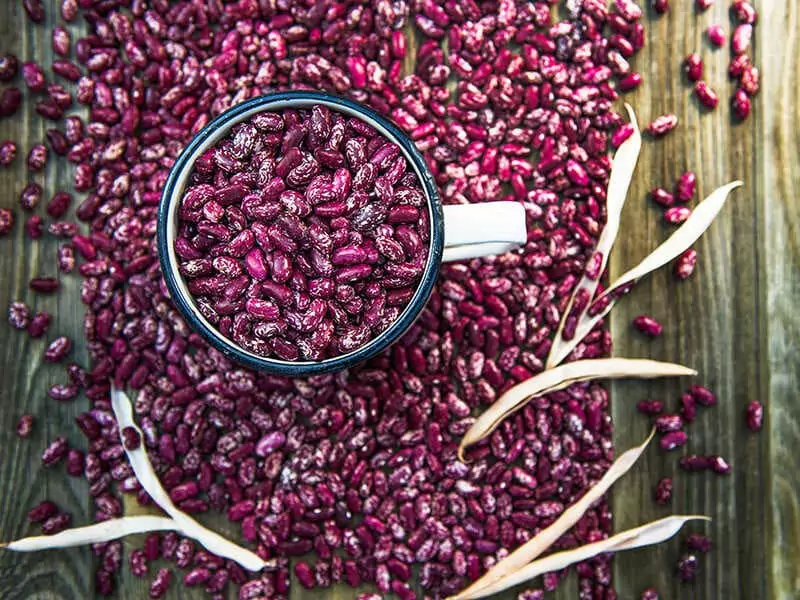 Red speckled kidney beans are characterized by their paint-splashed skins with large freckles scattered on an offwhite base. They have a long shape and are sometimes referred to as sugar beans.
Red speckled kidney beans may come in dried or canned form. Either way, they are a great source of nutrients and can be used to treat anemia in pregnant women.
Light Speckled Kidney Beans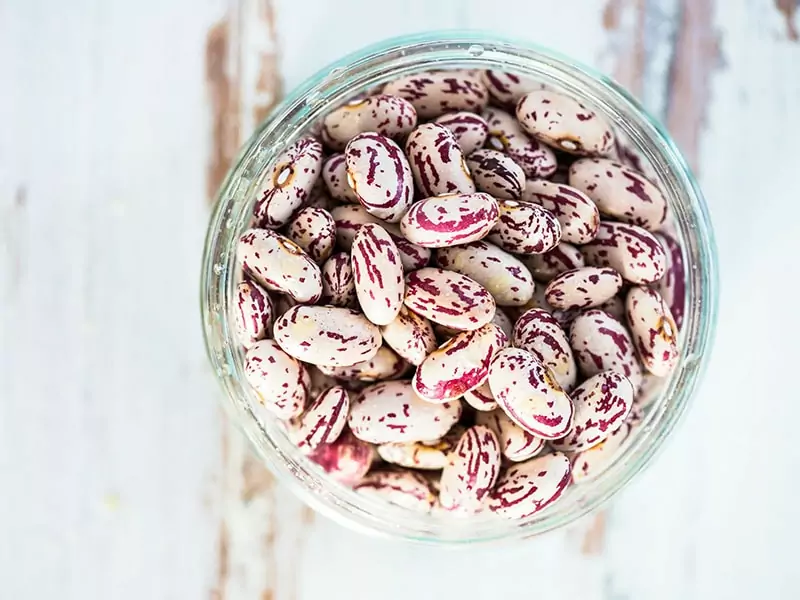 Light speckled kidney beans (also called sugar beans, cranberry beans, or rose cocoa beans) are a cultivar that originated from Mexico and Argentina. They often come in beige, red, or pink and might have a long or rounded body.
Similar to their red speckled cousins, light speckled kidney beans are also highly revered for the incredible nutrient value that they provide. These days, these beans are largely grown and harvested in Northeast China.
White Kidney Beans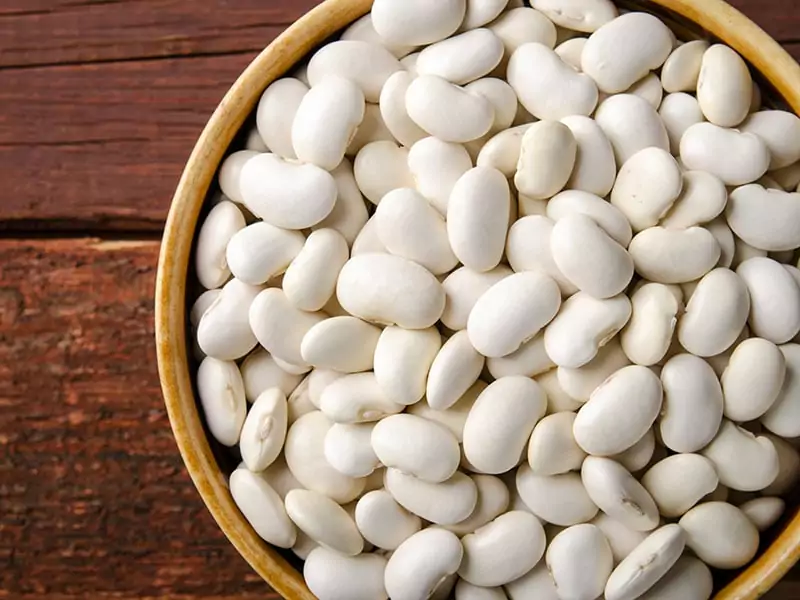 White kidney beans or cannellini beans are a staple in Italian and Mexican cooking. However, the native Americans were the first ones to grow and use these beans as food. They are white in color and are comparable to pinto beans (don't mistake pinto beans with black beans) in size.
White kidney beans are known for their sweet, crowd-pleasing taste and high nutritional content. As a result, there are many recipes that you can try with cannellini beans, ranging from soups, salads, to stews.
In addition, they are also much lighter on the stomach than other beans.
Flavor And Texture
Unlike red beans, which are soft and creamy, kidney beans have a firm, meaty texture and hard skin that will need to be softened through soaking before cooking. Thanks to their dense consistency, kidney beans will hold their shape under high temperatures.
Kidney beans are less nutty than red beans and possess a subtle sweetness once cooked. The best thing about kidney beans is that they're excellent at absorbing other ingredients' flavors, which adds a lot to their versatility.
The Way Kidney Beans Are Cooked
As mentioned before, kidney beans, especially red kidney beans, need to be prepared and cooked in the right way to bring out all of their amazing flavor and health benefits. If you want to find out more about how to integrate these beans into your daily meal, don't miss this part!
Preparing Kidney Beans
To make sure that your kidney beans are safe to eat, you should always soak them in advance. If you're using canned kidney beans, remember to give them a thorough rinse.
Watch this video to know more:
After soaking, kidney beans will typically need about 60 minutes to be cooked thoroughly. It's also recommended to boil the beans for 20 minutes beforehand to eliminate their toxins.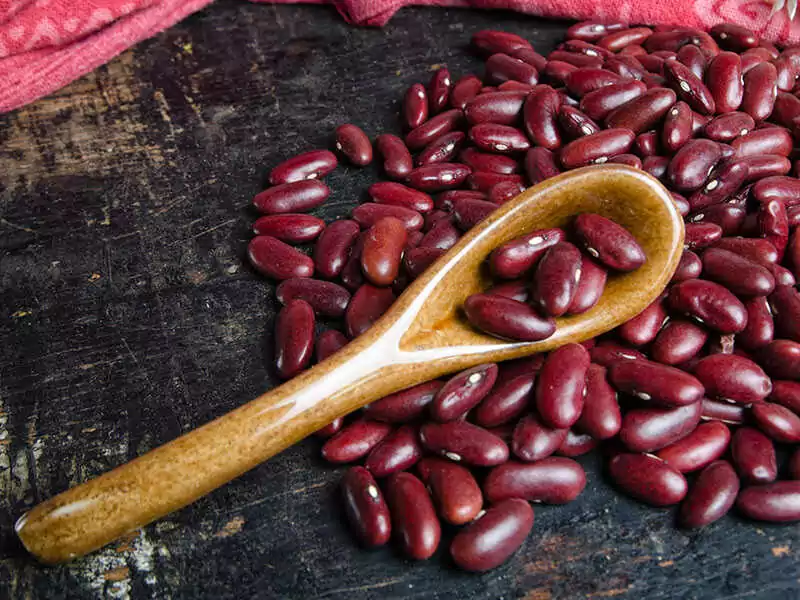 You'll want to avoid using a slow cooker when cooking kidney beans as the temperature inside it won't be high enough to get rid of the toxins completely. Instead, opt for a stovetop, pressure cooker, or oven.
Fantastic Ways To Make Use Of Kidney Beans
Since kidney beans are great at sucking in other ingredients' flavor, there are seemingly countless ways to enjoy them. They are especially good for chili, soups, salads (hot or cold), and pasta. You can also add kidney beans to stews, curries or refry them.
Baking is another excellent way to make use of your kidney beans as there are numerous dishes that will go well with baked beans. For example, you can add some scrambled eggs to your baked beans for a filling breakfast.
Don't Miss These Yummy Kidney Beans Recipes
Tempted to try kidney beans for yourself? Don't miss these easy and yummy recipes!
Kidney beans chili is a classic recipe that you have to try if you're a fan of beans and spicy food. You can further elevate the dish by pairing it with a side treat that matches the heat of chili. Personally, I love to have my kidney bean chili with some onion rings or breadsticks.
Although this recipe typically requires ground beef, making it a fantastic choice for preparing ground beef meal, you can also switch the meat with black and pinto beans if you're a vegetarian.
You should see the video below:
Baked red kidney beans is a simple-to-make recipe that's still full of nutritions and flavors. Many wonder whether baked beans can be frozen since they taste so good that people want to keep them for a long time.
If you're having the same question, then rest assured because you can effectively freeze baked beans (as long as you follow the correct method). Reheated frozen baked beans will still taste amazing if you serve it with the tastiest baked beans side dishes, trust me on that.
However, if you're going to try out this baked beans recipe, it's important that you get the right consistency. That's why you need to know how to make baked beans' consistency thicker to prevent it from being overly runny.
Tired of everyone putting lettuce in their salad? Well, time for some good old kidney bean salad! Fresh and flavorful, this salad is the perfect choice for cookouts, family reunions, or potluck dinner parties.
Red Beans Or Kidney Beans For A Healthy Diet?
When it comes to health benefits, you can really go wrong with either red beans or kidney beans. These bad boys are packed with vital nutrients and minerals that will keep you healthy when consumed on a regular basis.
Here's what you can expect in 100 grams of dried red beans and red kidney beans.
| Nutrients | Red Beans | Red Kidney Beans |
| --- | --- | --- |
| Protein | 21.3 g | 25.9 g |
| Total fat | 1.16 g | 1.31 g |
| Fiber | 4 g | 4.3 g |
| Starch | 39.7 g | 36.7 g |
| Calcium | 148 mg | 98 mg |
| Iron | 5.05 mg | 6.58 mg |
| Magnesium | 152 mg | 164 mg |
| Phosphorus | 380 mg | 612 mg |
| Potassium | 1540 mg | 1490 mg |
| Zinc | 2.84 mg (2) | 3.29 mg (3) |
As you can see, these beans will provide you with an abundance of much-needed nutrients and minerals. Although one might be richer in a specific kind of nutrition than the other, they are both extremely beneficial for your well-being.
Red beans are known to reduce the risk of cancer, help with maintaining and losing weight along with other digestive benefits. They can also prevent diabetes thanks to their fibrous carbs content. (4)
If you're trying to shed some weight, remember to include kidney beans in your meal as they're full of protein and fiber – two must-have factors in a weight loss diet. In addition, they will improve your blood sugar balance, thus bringing down the chance of chronic diseases. (5)
Moreover, kidney beans are outstanding at protecting you from cancer, especially colorectal cancer. However, it's very important to soak and cook kidney beans properly to destroy all the toxins and antinutrients found in raw beans.
FAQs
If there are still things that you want to know about red beans and kidney beans, give these frequently asked questions a read.
The More Beans, The Merrier!
Whether you like red beans or kidney beans, it's undeniable that beans are a godsend with their fantastic flavors and impressive health benefits. If you haven't been eating beans regularly, it's high time you started doing so!
Do you prefer kidney beans or red beans? Tell me what you think about these bad boys in the comment section below. If you've learned a thing or two through this post, please like and share it with other people.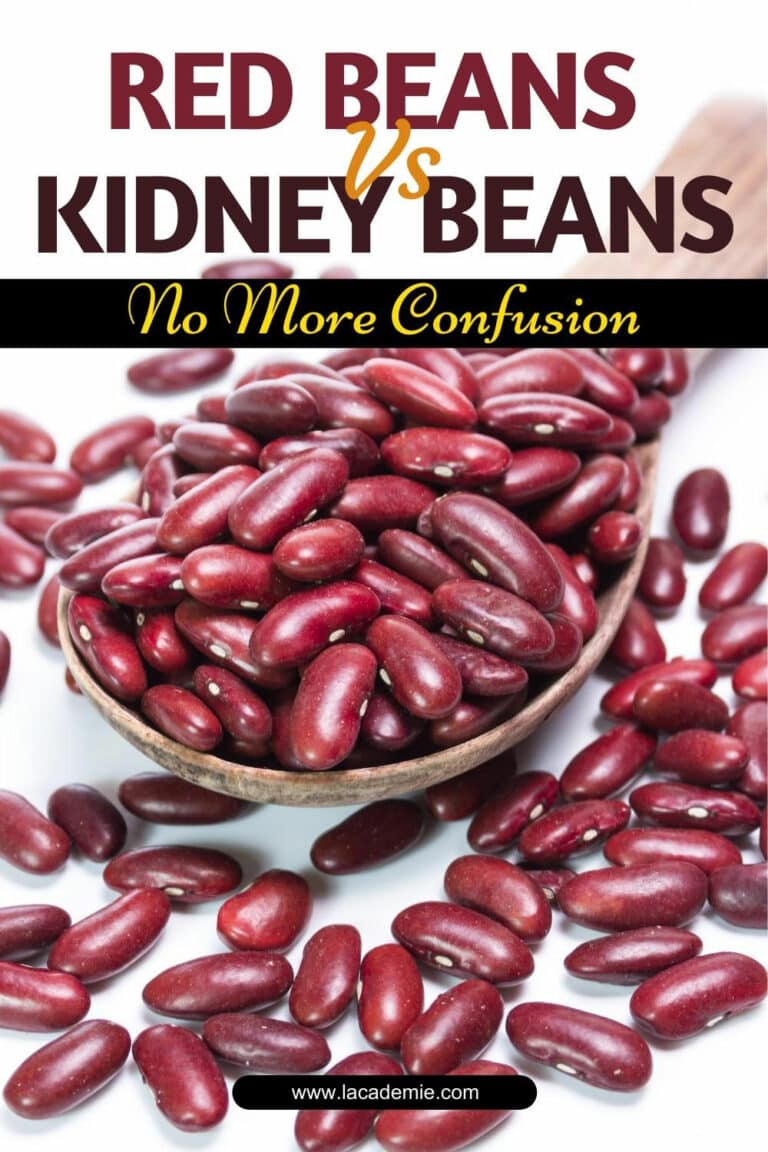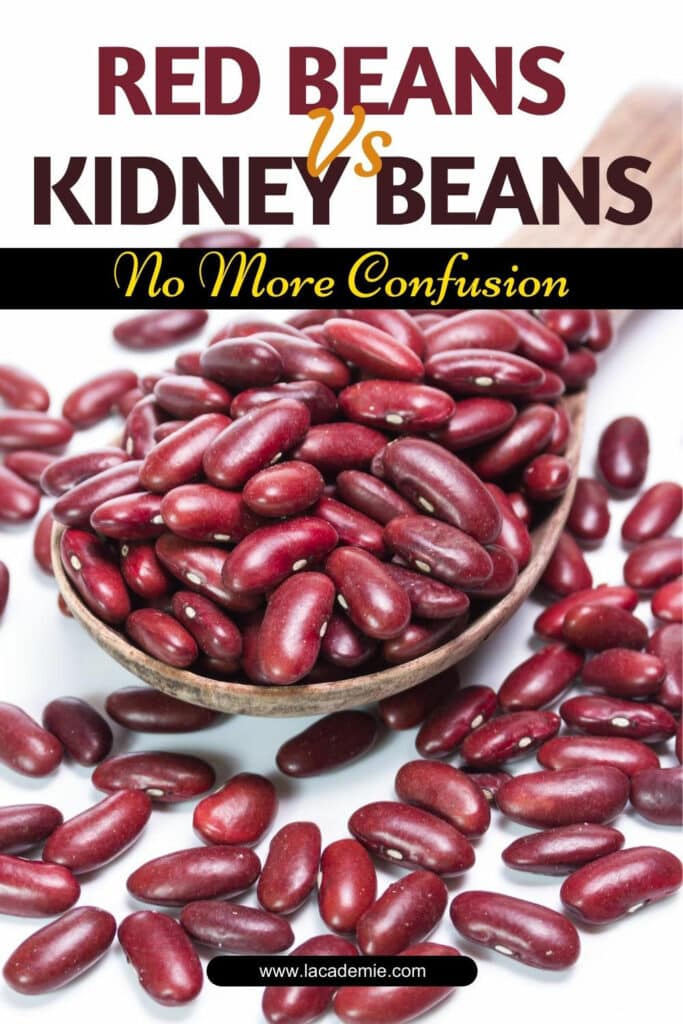 References
KIDNEY BEANS: King of nutrition.
FoodData Central [online]. (no date-c). FoodData Central.
FoodData Central [online]. (no date-d). FoodData Central.
5 Things You Need to Know About the Health Benefits of Red Beans | Livestrong.com.
PhD, A. A. B., (2019). Kidney Beans 101: Nutrition Facts and Health Benefits.