When countered with a watery, runny dish, you might wonder how to thicken baked beans. However, one mistake can make the baked beans too thick. In either case, you'll get a bland, unappetizing dish.
Baked beans taste best when the sauce thickens to a mildly viscous substance. As the dish is usually served hot, it's very suitable for cold days. Even better, you can consider opting for several side dishes to serve with baked beans to elevate your meal.
Then, is there any way to thicken baked beans without ruining your food?
Fortunately, thickening baked beans is not exactly rocket science. With the right tips and tricks, you'll be able to make baked beans with the perfect consistency. So, let's get right into the article and learn these simple hacks.
So, How To Thicken Baked Beans?
Luckily, there are many ways we can thicken baked beans to achieve the desired consistency for the dish. Try the methods below to thicken your baked beans.
Method 1: Add cornstarch to the baked beans
Method 2: Use thick seasonings
Method 3: Use flour and butter
Method 4: Crush the beans into paste
Method 5: Let the pot simmer
Method 6: Check the heat
What Are Baked Beans?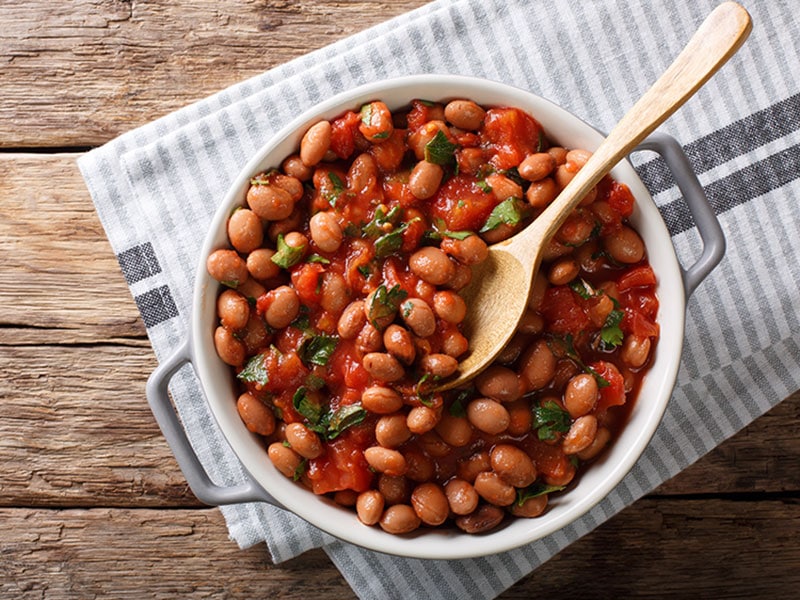 Baked beans is a dish consisting of haricot beans and thick tomato sauce. These beans are first parboiled before being baked in tomato sauce at a simmering temperature for a while. It's not uncommon to wonder if baked beans can be categorized as vegetables due to their starchy nature.
Baked beans can be served with many dishes. For instance, many people like eating their scrambled eggs with baked beans on toast.
If you also love baked beans, but you have to eat a meal free from gluten, you should read the ingredients on the package to check whether the baked beans are non-gluten.
Some people even think of amazing ways to make BBQ baked beans, as grilled meat can elevate the beans' flavors. Additionally, you can enjoy baked beans with foods such as hot dogs, cornbread, Mac and cheese, hamburgers, or fresh salad.
Why Do We Need To Thicken Baked Beans?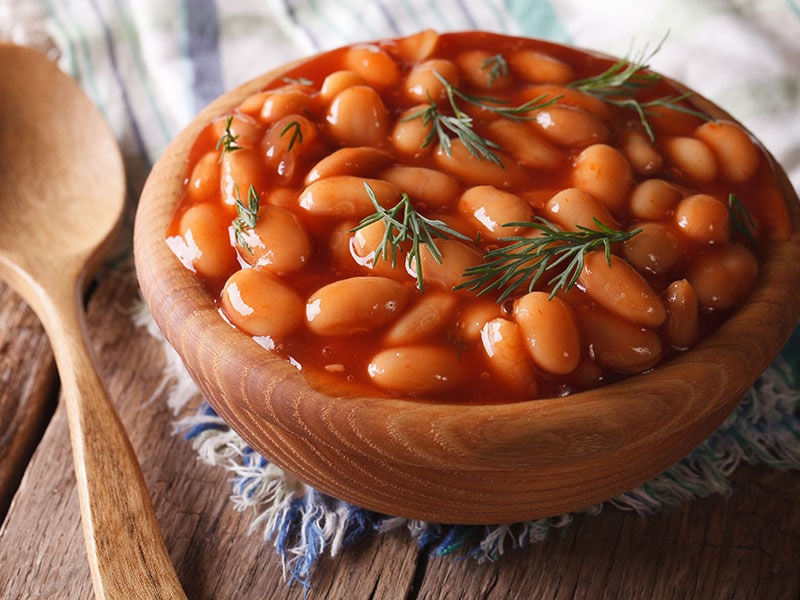 Thickening baked beans will give your dish a scrumptious consistency, allowing it to be served with many other dishes. If your baked beans is too runny, the dish will taste bland and unappetizing. On the other hand, if the dish is too thick, then the baked beans will be clumpy and hard to swallow.
Furthermore, baked beans are usually served with many other dishes. This means that if the baked beans is too watery, it can ruin the texture, flavors, and consistency of the dish it's served with as well.
How To Thicken Baked Beans: 6 Proven Methods
So, you accidentally make your baked beans too watery. Does this mean that you'll have to serve this bland, unappetizing dish? No, you can still salvage your baked beans and transform it into something amazing instead. Check out the tips on how to thicken baked beans below.
1. Add Cornstarch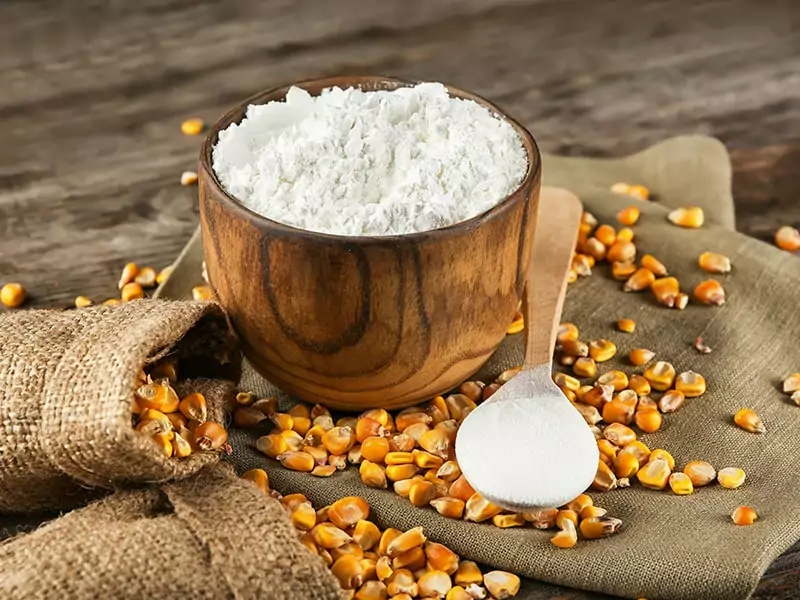 This is one of the most common ways to save baked beans from being overly watery. This method will not alter the dish's taste, nor will it affect the baked beans' shelf-life in the fridge and the freezer. Even better, it's unbelievably easy to thicken baked beans with cornstarch.
What you'll need is 2 tablespoons of cornstarch and a cup of cold water. Mix them together until the cornstarch dissolves completely. Remember, a lumpy cup of cornstarch slurry can make your baked beans lumpy as well.
Cornstarch slurry makes the best choice for thickening baked beans as it's straightforward, simple, and time-saving. When you're short of time, a cornstarch slurry will definitely save you.
However, you need to be careful about the amount of cornstarch slurry you add into the dish. If you add too much, the baked beans will end up being too thick. Therefore, to achieve the best consistency, you should add cornstarch slurry a little bit at a time.
There are also quite a few alternatives to use in place of cornstarch, especially for those who are trying to avoid cornstarch's high carbohydrate content. Whatever thickener you choose, remember to add it bit by bit—you don't want your baked beans to become overly thick.
Should you want a suggestion for a cornstarch substitute, I'd say that potato starch would be your best bet. Despite the many things that set cornstarch apart from potato starch, these two are both amazing thickening agents that will not drastically alter the overall flavor of your dish.
2. Throw In Some Thick Seasoning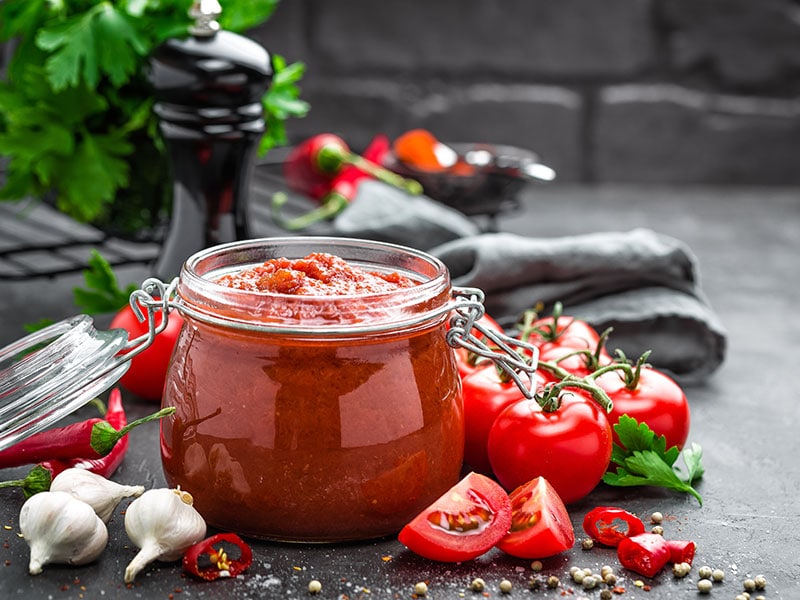 With some thick seasonings, you can add flavors to your baked beans and thicken it as well. Two birds with one stone, what a bargain, right?
So, what seasonings should you use to improve the thickness of your dish? If you're already baking your beans in tomato sauce, you can add tomato paste into the dish for better consistency. This will not affect the flavors too much, while still being able to fix the thickness.
You can also choose other thick condiments such as honey, golden syrup, BBQ sauce. However, these will affect the flavors of your dish, so proceed with caution. Personally, I'd suggest using tomato paste alternatives, such as some tasty canned tomatoes, to retain the dish's flavors.
Remember, don't add too much at a time, or you'll risk making the baked beans too thick or changing its flavors too much.
3. Use Flour And Butter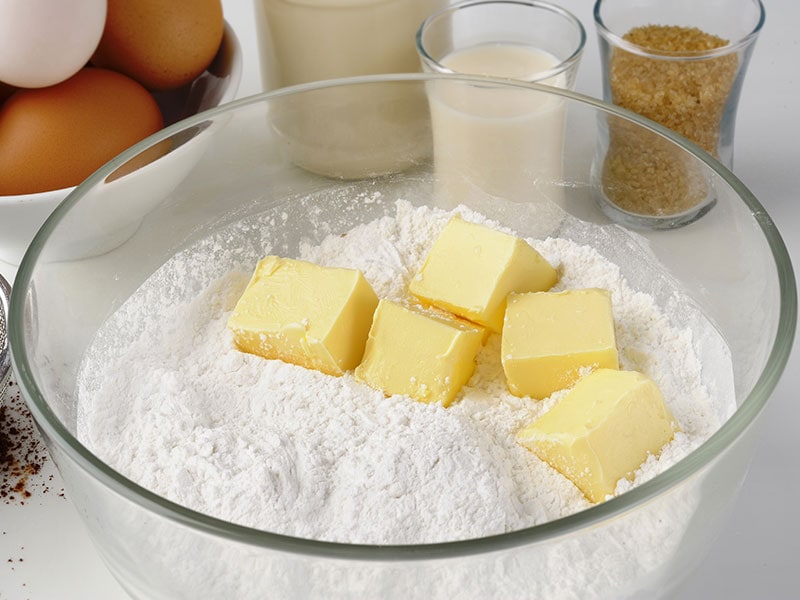 In case you can't find any cornstarch or thick seasoning in your house, you can opt for flour and butter. Similar to cornstarch, flour and butter are amazing thickening agents that can help you achieve the desired consistency for your baked beans.
I've found that the best type of flour to use as a thickening agent for your baked beans is instant flour. It has a similar texture compared to bean starch, and it does not have any discernible taste that will ruin the flavors of your dish.
You can also use other types of flour, such as potato starch or arrowroot starch, to fix your runny beans. Other viable alternatives include xanthan gum and tapioca flour. Similar to instant flour, these starches will not change the flavors of your food whatsoever.
4. Crush The Beans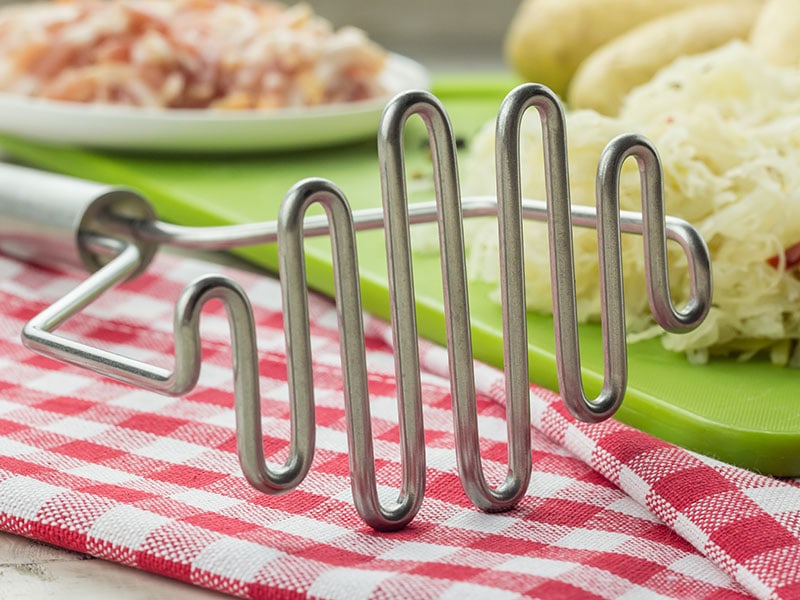 Not many people are aware of this, but baked beans are waxy in nature. This means that you can utilize this to your advantage by mashing the beans. The mashed beans will become starch – a thickening agent that will fix your runny food.
Do you need to crush all the beans to achieve your desired consistency? No, you don't have to. Not only will crushing all the beans leave you with an overly thick sauce, but you'll also have no beans left to enjoy. That's an outcome nobody wants.
In fact, you only need to crush a handful of beans. For example, if you're cooking in a 4-quart slow cooker, you only need to scoop out around 4 cups of hot beans. Don't forget to scoop out half a cup of sauce as well.
Then, you should put the beans and the sauce into a saucepan. Gently crush them with a potato masher until the beans are completely mashed.
The secret of this tip is that you need heat. By this, I mean that you need to simmer the mashed beans with sauce for around 10 minutes until the paste thickens. Then, pour it into your pot beans and continue cooking.
This method works best when you're smoking your baked beans, as it will allow the dish to absorb an enticing smoky flavor. However, this can get quite tricky if you don't know, how much time you should smoke baked beans, as extended exposure can overly thicken the dish.
5. Let The Pot Simmer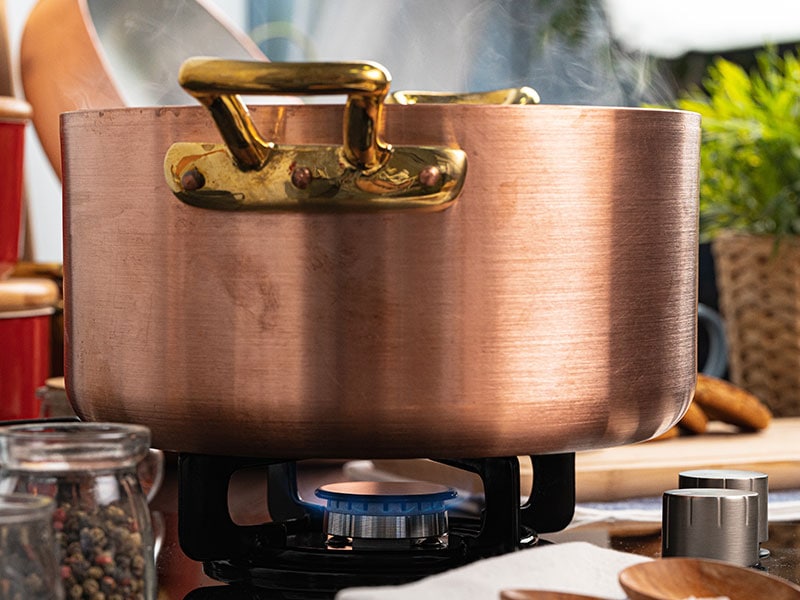 If your baked beans is too runny, you can put it back on the stove and let it simmer on low heat. Remove the cover to let the steam escape more quickly. As the beans simmer, don't forget to stir it every now and then so that they can be evenly cooked. Let the beans stew on the stove until your dish is thick as desired.
If you bake your beans in the oven, you can put the pot back in to cook. You should set the oven at 430°F and let the pot of baked beans simmer for roughly 7 minutes. Likewise, you can extend the necessary the smoking time for baked beans in order to improve their thickness.
This method has the distinct advantage that it will not ruin the flavors of your baked beans while still being capable of fixing the runny consistency. Also, you're saved from the hassle of having to mash your beans into a fine paste.
However, this method can be rather time-consuming, especially if you're cooking the beans on a stove. Furthermore, if your baked beans contains too much water, then there's a chance that the dish cannot be saved with this simmering method alone.
6. Check The Heat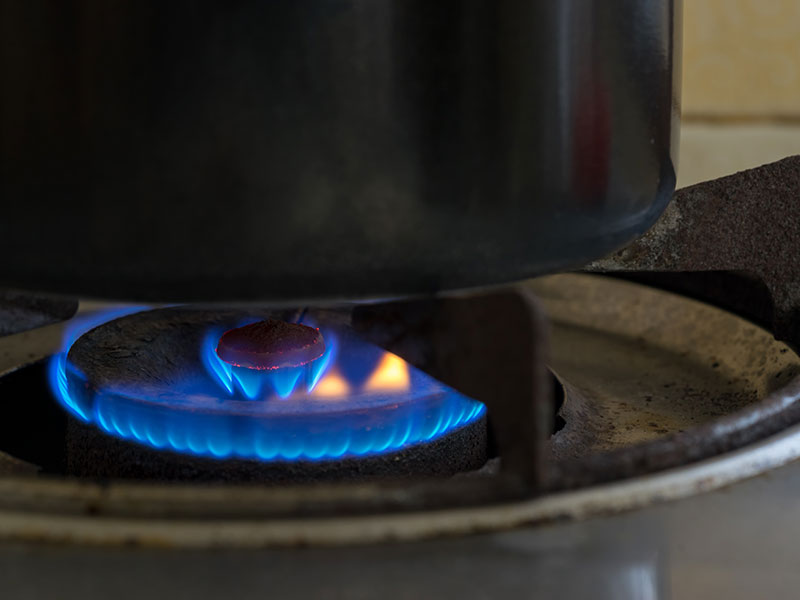 A lot of the time, thin baked beans result from insufficient heat while cooking. This means that the heat should be high enough that the baked beans can simmer. Without enough heat, the starch in the beans can form lumps while the sauce itself will not be able to thicken.
On the other hand, if you set your temperature too high, then you risk making the sauce dry out faster than intended. So, it's always wise to pay attention to the heat as you cook.
Bottom Line: All the tips above are viable solutions to runny baked beans. However, if you're still not clear as to what you need to do, you might want to have a look at the video below. I'm sure you'll find something useful from it.
How To Avoid Runny Baked Beans?
Prevention is better than cure! Why don't you consider these tips before you get down to cooking in order to make sure that your baked beans will not be watery in the first place. Here are a few things you should keep in mind.
Don't Add Too Much Liquid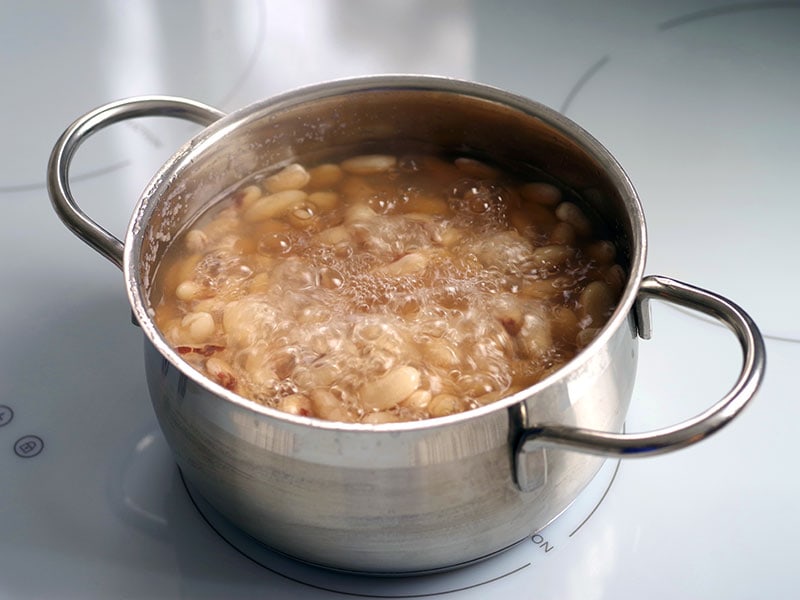 I know that this might sound obvious, but paying attention to the amount of water you add to the dish can help you avoid runny baked beans. I understand the urge to add more water to baked beans to make sure that the dish doesn't run dry, but there'll come the point where you're ruining the dish by adding more water.
This begs the question, how much water should you use for your baked beans?
You should make sure that your beans are well submerged in the water. There should be enough water in the pot that the beans can move freely around without getting out of the water.
However, you know that there's too much water in your pot of beans if there's more than 4 inches of water not touching the beans.
Strain The Excess Liquid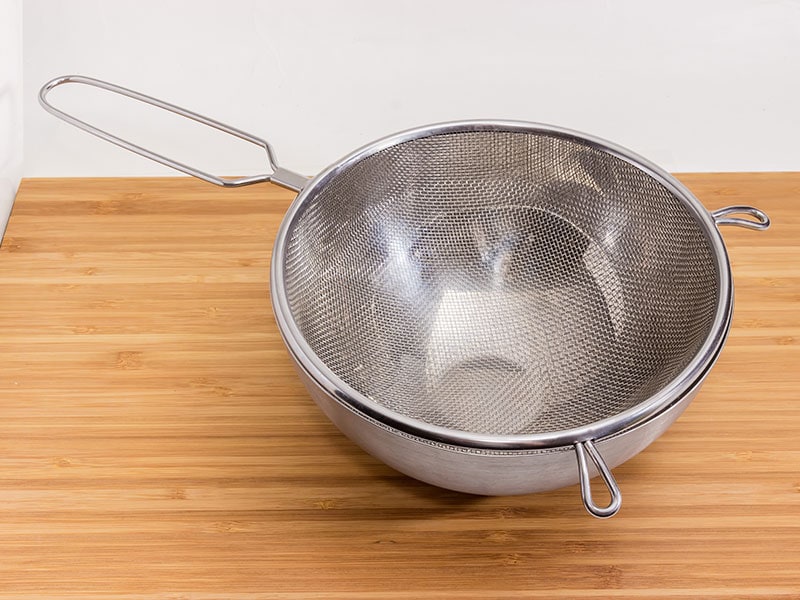 When you start cooking your baked beans, and you notice that there's too much water in the pot, strain the excess liquid immediately. Don't risk waiting to see if the situation fixes itself – in most cases, it doesn't.
Voilà, now you've learned all the methods to fix your baked bean's consistency. I guarantee that your dish will taste so good that you'll want to know if it's a good idea to freeze baked beans so that you'll always have some readily available. It's just too addicting.
What To Do If I Thicken My Baked Beans Too Much?
What if you happen to add too much cornstarch into your baked beans, and now you have an overly thick dish? Does this mean that you'll have to make do with a dish with too thick a consistency?
As it turns out, it's easy to fix too thick baked beans. The simplest method is to add water into the dish. However, this might make the dish taste slightly blander.
Another way to fix your baked beans if it's too thick without compromising the taste is to add chicken stock into the dish. You can also add some cream to the dish if you're feeling like enjoying a creamy dish.
FAQs
Cooking is an art, and cooking baked beans is no exception. It might take some trial and error before you can finally master the art of cooking the best baked beans. However, I hope that the information provided below will help you on your journey to the perfect baked beans.
Did My Article Help You Thicken Your Baked Beans?
I sure hope that after this article, you'll be able to make baked beans with the perfect consistency. It might be hard at first, but practice makes perfect, and I'm sure you'll soon master this dish.
If you find this article helpful, be sure to share it with your friends and family so that they can make the perfect baked beans too. After all, sharing is caring, am I right?
Nutrition Facts
1 servings per container
---
Amount Per ServingCalories392
% Daily Value *
Total Fat 13g

20

%
Cholesterol 13mg

5

%
Sodium 1068mg

45

%
Potassium 906mg

26

%
Total Carbohydrate 55g

19

%
Protein 14g

29

%
---
Vitamin C

4

%
Calcium

15

%
Iron

27

%
Vitamin B6

10

%
Magnesium

27

%
* The % Daily Value tells you how much a nutrient in a serving of food contributes to a daily diet. 2,000 calories a day is used for general nutrition advice.