Many people have wondered what to eat with baked beans to create a change in flavor since these beans are considered food from older generations. When be served with suitable dishes, baked beans' flavor can improve significantly.
However, you might ask yourself, what is the appropriate dish? Some of you are too busy to find out what goes well with baked beans in hundreds of thousands of dishes. That's the reason why I'm here to help you to answer this question:
What Should We Use With Baked Beans?
This article will introduce to you 16 fantastic dishes, including salads, snacks, savory, and more to serve with baked beans.
Toast
Scramble Eggs
Grilled Cheese
Loaded Potatoes
Cottage Pie
Scotch Pie
BBQ Sandwiches
Pulled Pork Sandwiches
Hot Dogs
Mac and Cheese
Salad
Potato Salad
Taco Salad
Deviled Eggs
Pasta
Cornbread
Moreover, I will also show you how to combine them with baked beans to get the best results. Let's find out now!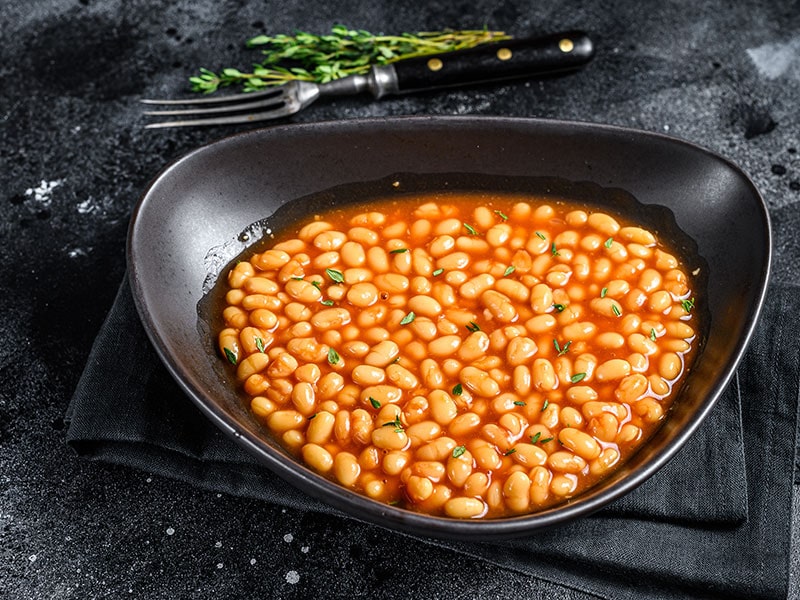 First, What Are Baked Beans?
Baked beans are initially white beans that are parboiled, then baked at low temperatures for a long time. However, when adapting this dish, the English changed the process to stewing. Nowadays, you can even make baked beans with your crockpot to save more time.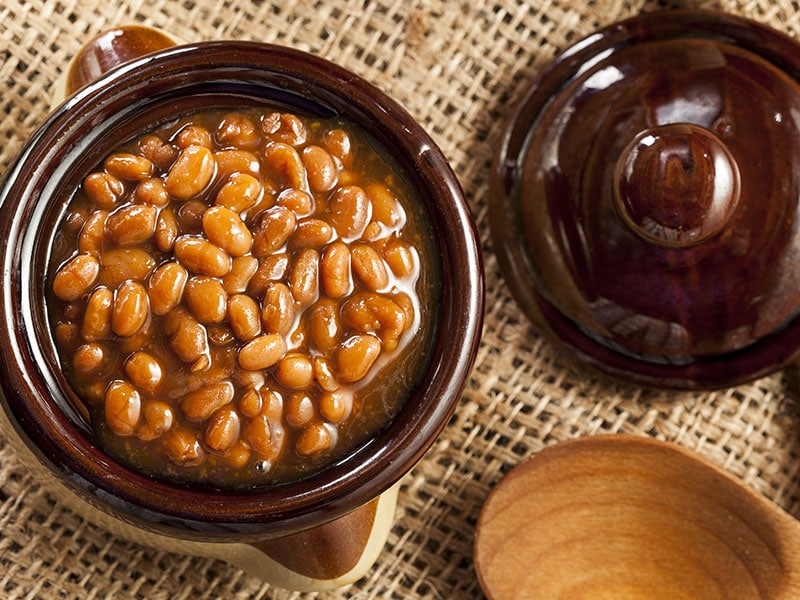 The canned baked beans today aren't real baked beans but steamed beans instead. You can find canned baked beans in every supermarket at a low price.
Even if you are on a gluten-free diet, you can easily find a suitable product. However, you should read the package carefully to know whether the baked beans contain gluten. The price of high-quality or organic products might be higher, but it is better for your health.
Baked beans, with fascinating flavor, are still served in multiple cafe shops or canteens as a side dish. Baked beans are also a favorite homemade food for picnics as they are easy to make and can be enjoyed both hot and cold.
You can see this video to know more:
16 Mouth-Watering Dishes To Eat With Baked Beans
You accidentally froze a batch of baked beans without knowing if baked beans are truly freezable. Now, you're concerned that your dish might taste off. Rest assured, the following dishes are such a fantastic match that they'll make your day-old food taste fresh and delicious.
Toast
Baked beans served with toast is a traditional English dish since 1927. But its popularity has risen during World War II as a cheap and convenient dish. Nowadays, you can still see toast with baked beans in numerous eateries or cafes.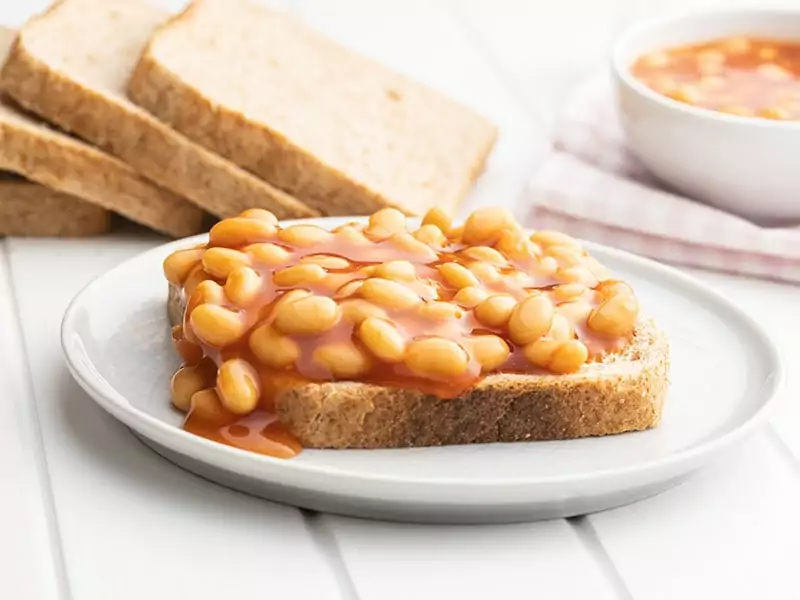 It's usually served as a part of a full English breakfast, topped with melted cheese or a poached egg. It appears as a side dish for lunch or dinner, too. You can make one easily with some can-baked beans and store-bought bread.
Although this dish doesn't lose to others in terms of convenience, you rarely see toast with baked beans now. Only some nostalgic people or tourists are longing for this.
Scrambled Eggs
Another fast breakfast dish is scrambled eggs with baked beans. This seemingly small portion can fill you up for the whole morning. Both eggs and beans contain numerous proteins beneficial for your health.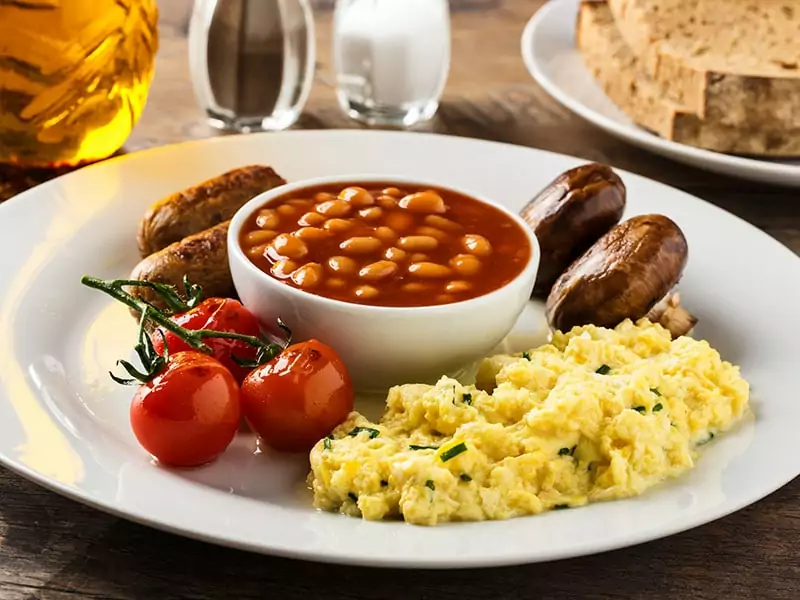 However, pay attention to the calories in this dish as baked beans are high in sugar. It would be best if you used less butter or fat to cut down the calorie intake amount.
All in all, this is a convenient and filling breakfast for busy people as it takes only a couple of minutes to make. You can use it with some toasts or sausages.
Grilled Cheese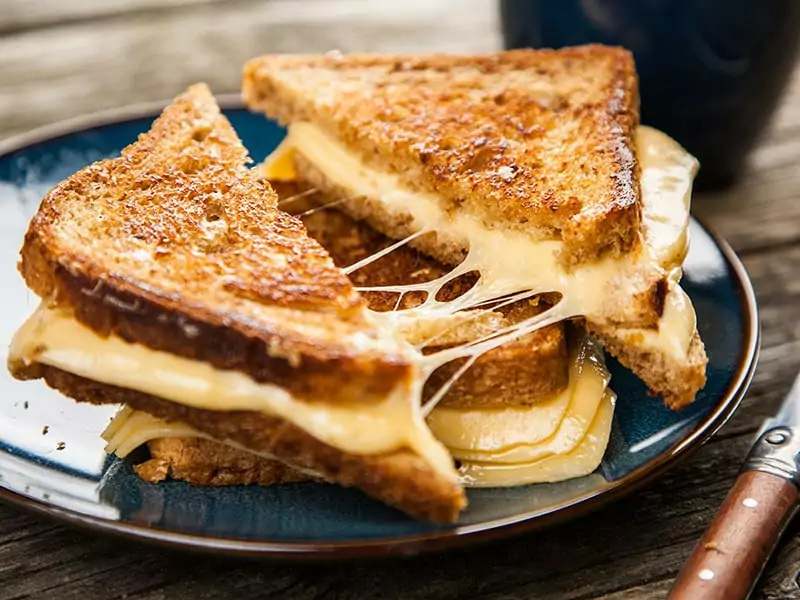 Grilled cheese with baked beans is an upgrade version of the toast one. It's mostly served as a simple lunch. Along with the creamy salty of grilled cheese are the baked beans' richness and sweetness.
Moreover, those beans can add more protein to your meal. You can put some tomatoes in for some acidic and freshness. And making cheese toasties with baked beans is not challenging at all.
First, bake some tomatoes for 5-10 minutes with some salts and pepper. Then, spread the baked beans on the sandwiches. Put the baked tomatoes on top, sprinkling with Worcestershire sauce and cheese based on your preferences.
Grill until they change into golden color. And you've completed your lunch!
Loaded Potatoes
Another student-budget meal is loaded potatoes topped with baked beans. You just need to bake your potatoes with butter and salt for about one hour. Then, slice your potatoes in half and stuff them with more butter, add baked beans, and sprinkle some cheese.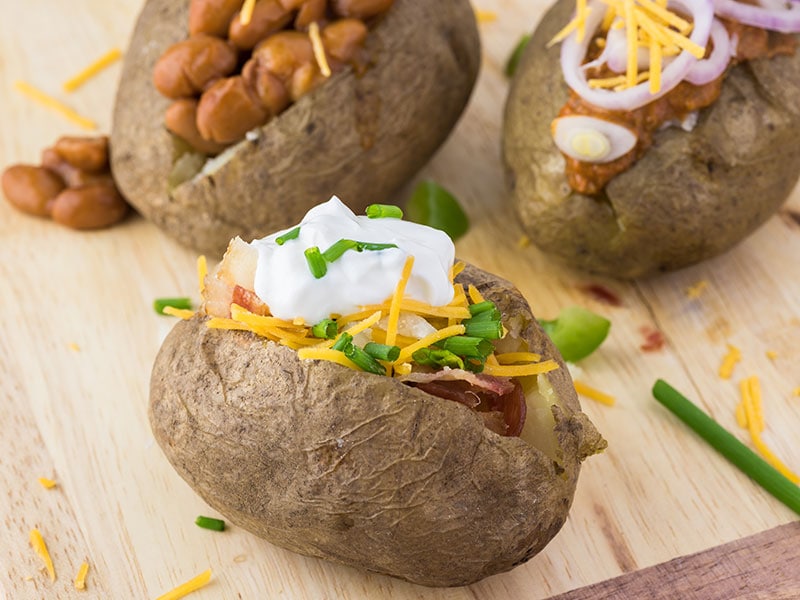 This dish will fill you up immediately on a chilly night. You can change the topping for more flavors, saltier with bacon, more acidic with sour cream, etc. You can even hold a loaded potatoes parties with various toppings to your guests' preference.
Cottage Pie
Cottage pie is among the most popular British dishes. It's often mistaken with Shepherd's pie as these two names are interchangeable. The significant difference is Shepherd's pie is made of lamb meat while cottage pie usually uses beef.
Cottage pie commonly contains mashed potatoes with a ground meat pie underneath. Sometimes, there are vegetables and gravy mixed with the meat. Cheese can be sprinkled over the mashed potato as a topping.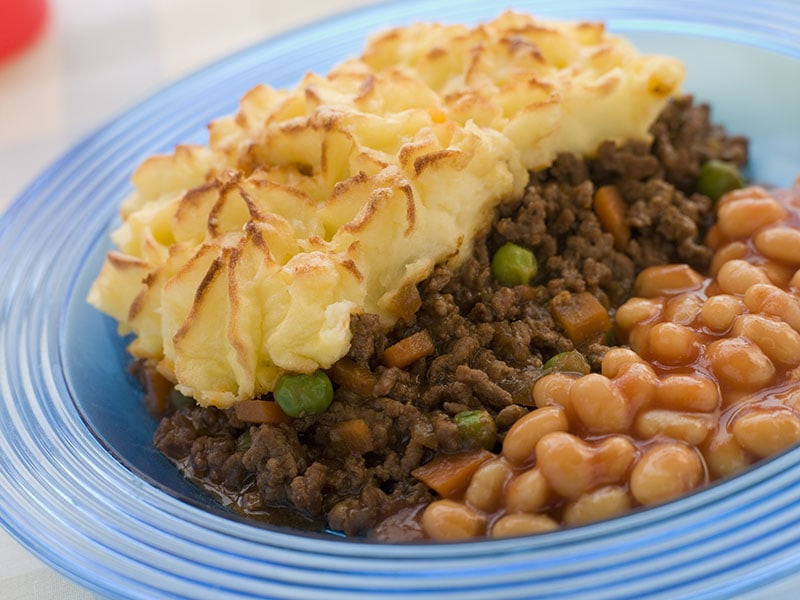 There are many ways to add baked beans to this dish. However, the most familiar way is to mix them with ground meat and vegetables before baking. Or you can even replace the meat with these beans to create a vegetarian cottage pie.
Scotch Pie
Another common English pie is the Scotch pie. In older times, this dish is usually made of minced mutton or lamb meat, while today, they often use ground beef instead. Baked beans and Scotch pie are a classic combination before long.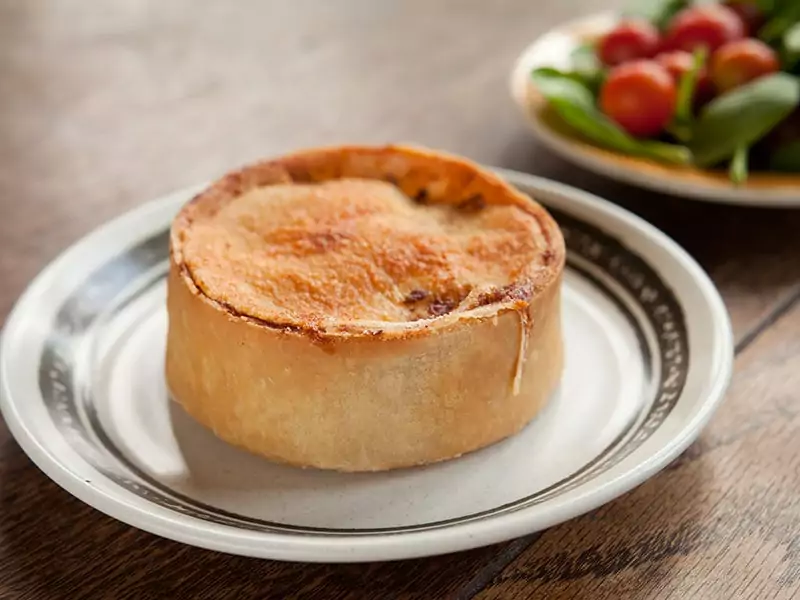 You can find baked beans on top of any Scotch pie. This is an English favorite snack when watching soccer so you can try it the next time you watch a soccer match. You can also use them with some homemade chips or mashed potatoes to liven up the taste.
BBQ Sandwiches
Nothing can beat grilled meats with perfectly toasted bread. But it will be more impressive with some baked beans. They will bring more flavors and textures to this dish. So take out your kitchen tools and learn how to make BBQ baked beans to eat with these sandwiches.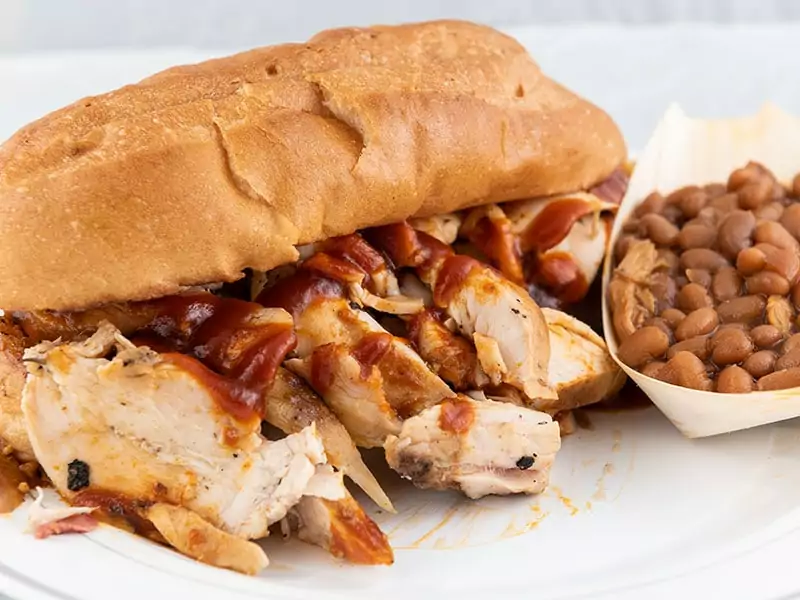 That's right, baked beans in BBQ sauce will give them more layers of taste, from the initial sweetness and richness to the salty and smokiness. You can add some corn or potato salad besides baked beans to the BBQ sandwiches.
Pulled Pork Sandwiches
Just like BBQ sandwiches, baked beans are an ideal combination for pulled pork sandwiches. You can make this sandwich just like usual: Roast the pork in a slow cooker until it's tender. Next, use two forks to shred it.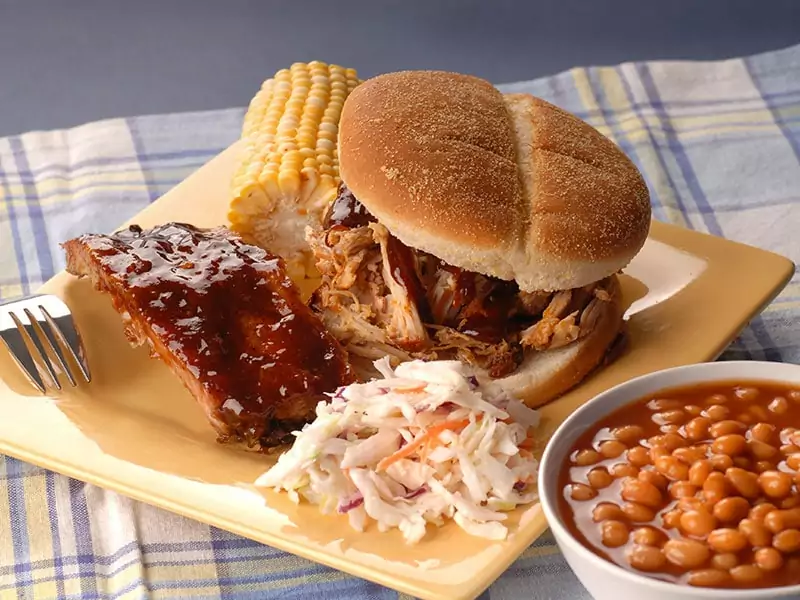 After that, mix the pulled pork with baked beans and whatever sauce you want. Then, place the mixture between two freshly baked buns and shredded cabbage, you've got your pulled pork sandwiches served with baked beans.
The freshness of cabbage will lighten the beans' richness and pulled pork's savory flavor.
Hot Dogs
Adding baked beans as topping for hot dogs is an excellent way to provide more protein for your children. You can even tone down the beans' flavor with other dressing like ketchup or mustard.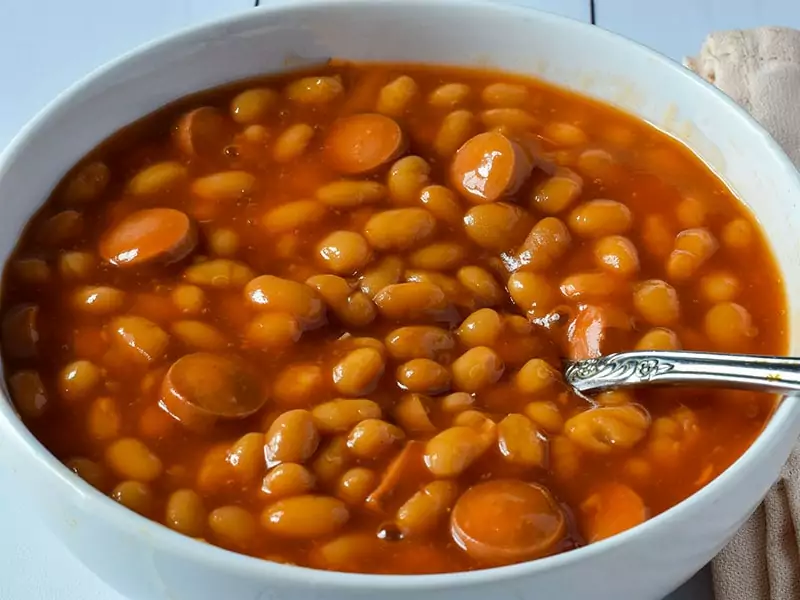 You can even combine those two dishes into one by slicing hot dogs into bite-size pieces. Then, make a large stew pot with those slices and baked beans. You can use various kinds of hot dogs for this dish, like chicken ones, uncured ones, spicy smoked ones,…
You can see this video to know more:
Mac And Cheese
This is another solution to make kids eat baked beans besides hot dogs. Creamy mac and cheese create a beautiful match with the richness and the smokiness of baked beans.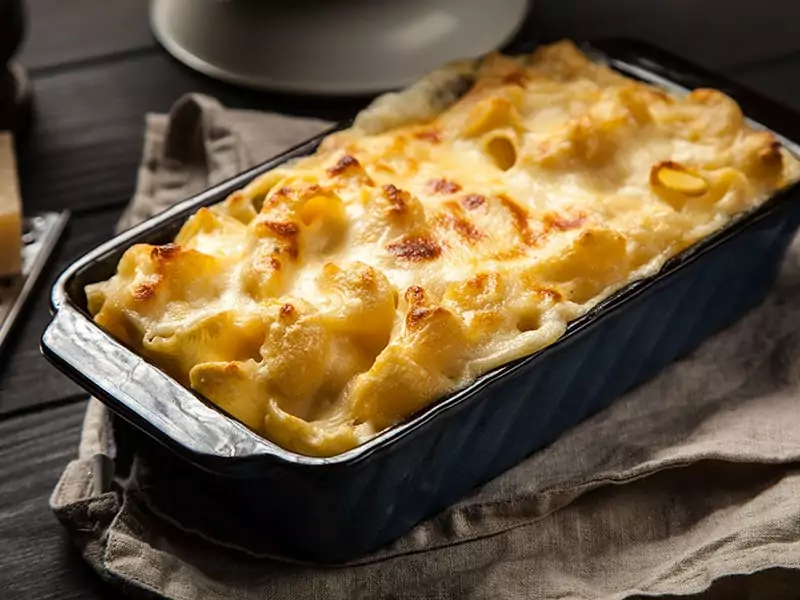 You can either buy a ready-made mac and cheese or made one yourself. They all work well together with baked beans. You can add other flavor enhancers to produce more flavor layers, for example, mustard, vinegar, onion, etc.
Another way to change the taste is to combine it with other beans like navy beans, butter beans, or cannellini beans. Recipes starring cannellini beans, navy beans, or butter beans are also worth your consideration should you want something more complex.
Salad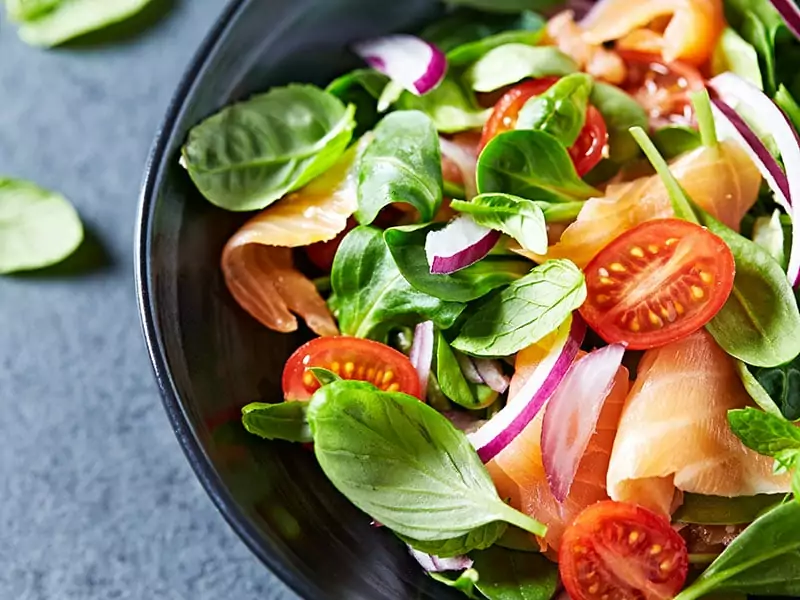 Baked beans in a salad, why not? And if baked beans can be deemed as vegetables, you'll have a perfectly delicious combination to add to your list of vegetarian meals. How amazing does that sound?
Since baked beans carry lots of protein, combining them with fresh salad is a good idea to change your palate. You can make salad from anything you like, dark leafy greens, tomatoes, carrots, cucumbers, and many more.
Baked beans already add some richness to your salad, so you only need to sprinkle some light vinegar or light creamy dressing, creating some contrast flavor.
Potato Salad
Potato salad is a typical side dish containing boiled potatoes and other ingredients. It's used widely in both American and Asian countries. While American potato salad usually uses sour ingredients like yogurt and sour cream, the Asian kind is much sweeter.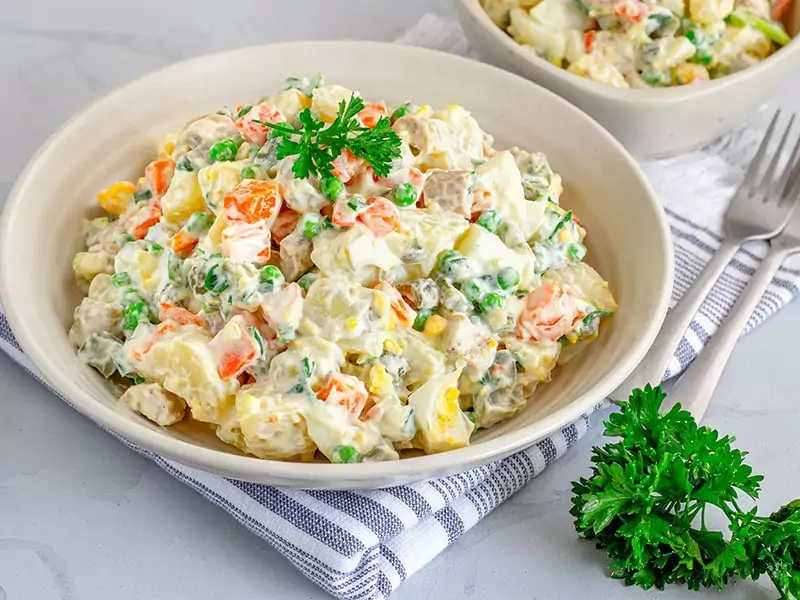 No matter what kind, it's a dish matching well with the smoky flavor of baked beans. You can make it country-style with red potatoes, bell peppers, and a herb-filled sauce. Or even Southern potato salad with boiled eggs and mustard-based dressing still makes a superb combo with baked beans.
Taco Salad
Originating from Texas but just as its name suggests, taco salad is inspired by Mexican cuisine. Most of the time, a fried tortilla is used as a shell outside. Inside there are various ingredients like lettuce, diced tomatoes, shredded cheese, sour cream, salsa.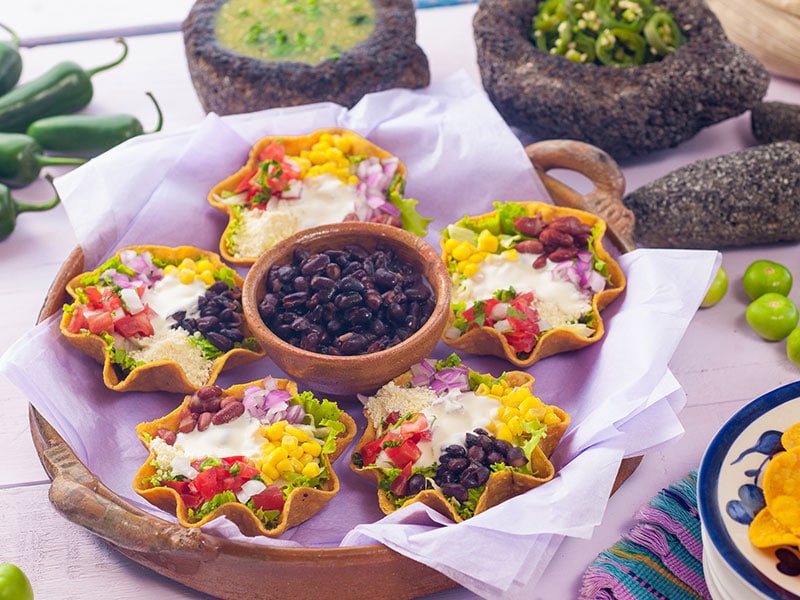 Typical toppings for a taco salad is ground beef or seasoned shredded chicken. But you can also add baked beans to this dish for a change of flavor. The richness and various proteins in baked beans can make taco salad into a main dish, instead of just a salad.
Deviled Eggs
Besides salad, baked beans with devilled eggs are a classic combination for a summer day. These dishes will provide the richness that hardly any food can compare.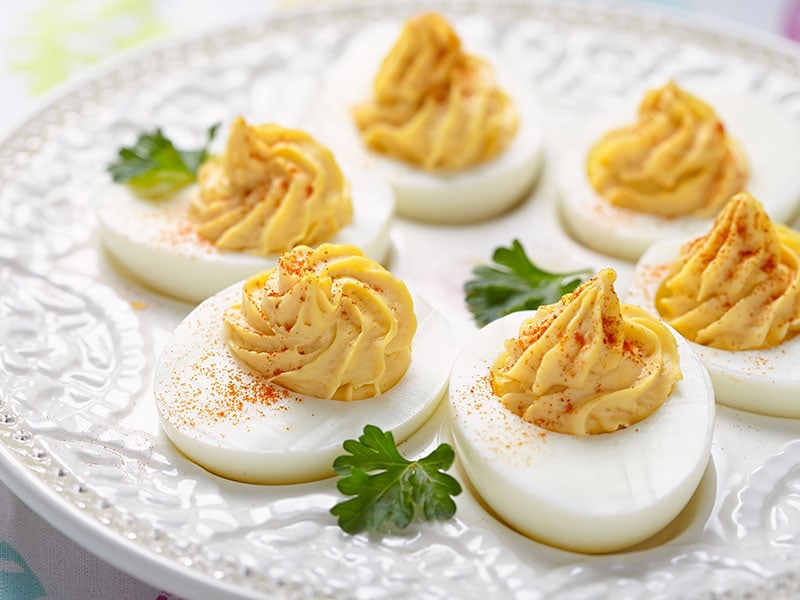 Despite its shocking name, deviled eggs are just stuffed eggs. The filling is a paste made from egg yolks and other dressings like mustard or mayonnaise. Just like baked beans, deviled eggs are often served as a side dish. That's why both of them are suitable for a light meal on a picnic.
Pasta
Strange as it may sound, baked beans make a delicious sauce to complement pasta. And a baked beans sauce is easy to make. Just mix those beans with your favorite sauce, add other ingredients like sausages, tomatoes, and vegetables.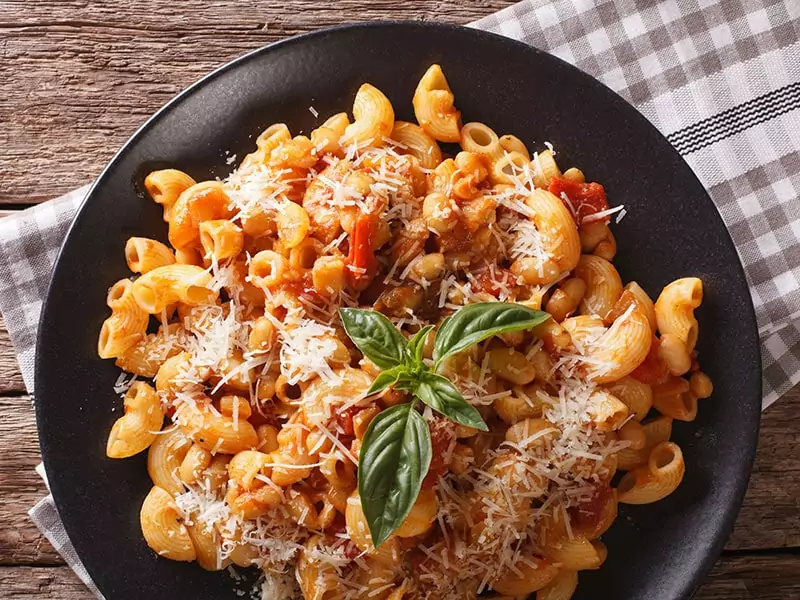 In just around 10 minutes, you've got a flavorful pasta sauce. The beans will add more flavors and texture to the dish. Just remember not to put any more salt when cooking because the baked beans are already salty enough.
Cornbread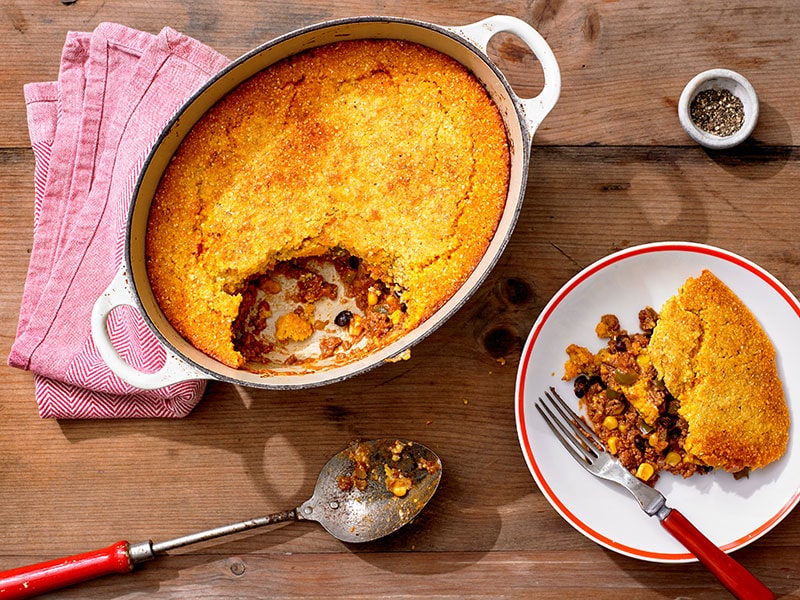 Both baked beans and cornbread originated from the Southern area. That's why they are really made for each other. Although common cornbread types don't include baked beans, you can still use them as a cornbread base. The flavors and texture perfectly complement each other.
You can devour this dish with butter and honey as a dessert. Adding bacon, onion, or tomato paste is also a splendid idea to add more texture.
More Information About Dished To Eat With Baked Beans
Now you know more about baked beans and how to take them to another level with other foods. Baked beans combined with the 16 above dishes can be served at breakfast, lunch, or dinner.
Apart from buying already-made baked beans, you can make them yourself to adjust the flavor to your liking. You can even add other beans besides white beans to have more textures in the dish.
However, this article is only a small part of the vast cuisine world. So don't hesitate to share your ideas on what to eat with baked beans via the comment below!
Nutrition Facts
6 servings per container
---
Amount Per ServingCalories226
% Daily Value *
Total Fat 10g

16

%
Cholesterol 104mg

35

%
Sodium 162mg

7

%
Potassium 732mg

21

%
Total Carbohydrate 28.1g

10

%

Dietary Fiber 4.1g

16

%
Sugars 3g

Protein 6.7g

12

%
---
Calcium

65

%
Iron

2

%
Vitamin D

21

%
* The % Daily Value tells you how much a nutrient in a serving of food contributes to a daily diet. 2,000 calories a day is used for general nutrition advice.