Do peanuts go bad or not? Like "Is it possible for peanut oil to spoil?", this is a controversial issue. Some say no, some say yes. So, what is the most accurate answer to this problem? This article will help you answer that question.
Peanuts are used a lot in family kitchens. And it is used in many different forms. People often don't pay too much attention to dry foods because they believe they can last a long time without spoiling. Is that correct?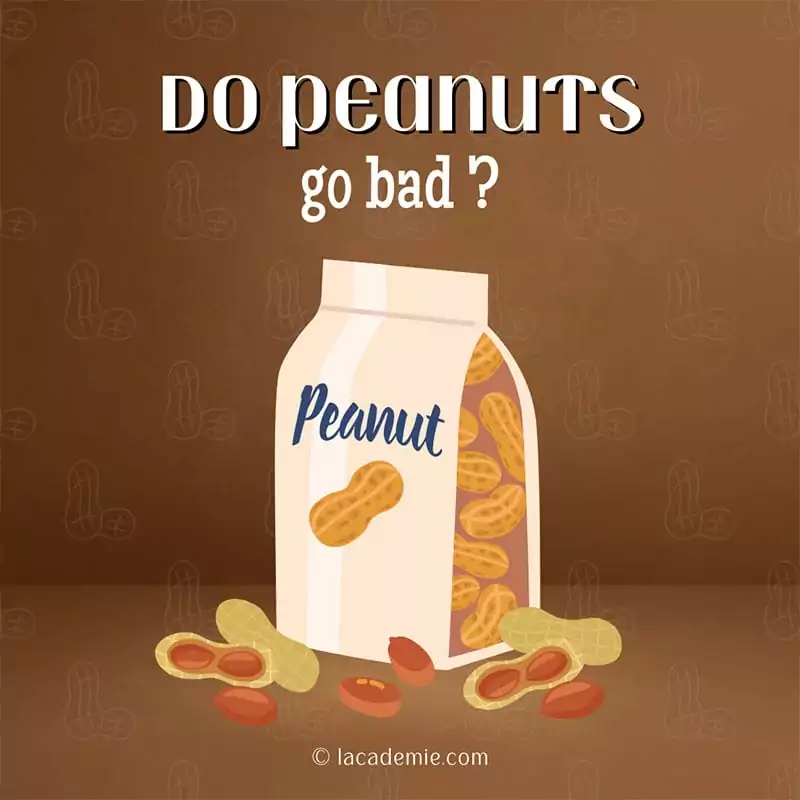 Do Peanuts Go Bad? Find The Answer Here
Yes, the answer is definitely yes. Although peanuts can keep for a very long time, at a certain time, they will still go bad with some telltale signs of smell, texture, and taste.
However, to extend the shelf life of peanuts many times, even forever, there are still preservation methods that you can consider. Peanuts are good for your health, so don't waste them by letting them go bad.
How Do You Understand The Meaning Of "Go Bad"?
"Go bad" should be understood as a process, not an outcome. Regardless of the type of food, there will be changes after a period of time depending on many factors. Not even fresh or dried foods escape this common reality. That's why any food you buy at the supermarket has an expiration date on the package.
However, the important thing is whether the time changes quickly or slowly, and the signs are easy to recognize. Compared to many other foods, peanuts' "go bad" process is often longer and more challenging to recognize. That is why there is controversy over this issue.
A specific example for you to easily imagine is, vegetables after being left out at room temperature for a few days, will gradually soften and start to become mushy then completely spoiled. Almost you have to throw them in Garbage can.
But peanut is different; you can leave it in the pantry for months and still be able to use it to whip up some lip-smacking desserts to celebrate Chinese New Year. Nonetheless, there are still signs indicating that peanuts' quality might be deteriorating.
So, do peanuts go bad or not? The answer is yes, that's for sure.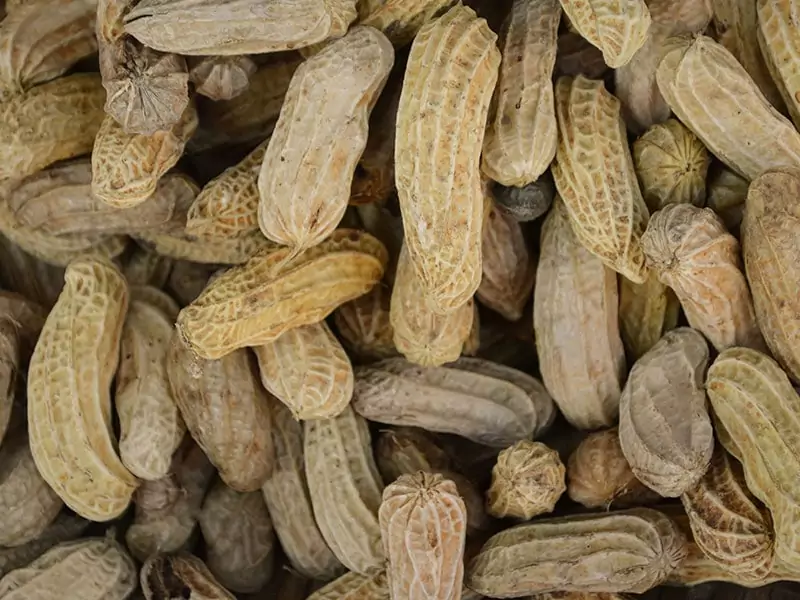 How To Tell If Peanuts Go Bad? 3 Indicating Signs You Should Know
Although the signs that peanuts are spoiled are not so obvious compared to other root vegetables, if you are observant, you can still see if your peanuts are still fresh enough or not.
When it comes to peanuts that go bad, people usually don't use the word "spoiled" but instead, use the word "rancid." "Rancid" is defined as the term for foods with oxidized oils and fats.
In peanuts, there is a very high oil content. That's why people use the word "rancid" to talk about peanuts when it goes bad. When this happens, it changes some of the peanut's characteristics in terms of appearance, smell, and taste.
Appearance:
The peanut kernel is dry and shriveled. At the same time, the shell will become moldy and gradually turn gray. This happens because peanuts are placed in a humid environment, leading to mold.
Smell:
If you smell the peanuts have a sour or strange smell like chemicals, this is a sign that the peanuts have gone rancid. The smell of peanuts should be the fatty smell of the oil inside, not the sour or musty smell.
Taste:
If you're still not sure about these two signs, give them a try. Rotten peanuts will have an unusually bitter and sour taste. Fresh peanuts should have a fatty taste. Just taste it, and you'll instantly know if your peanuts are still good enough.
Don't worry. Just trying a few peanuts won't land you in the hospital. And if you still insist on eating all those rancid peanuts, I'm not sure.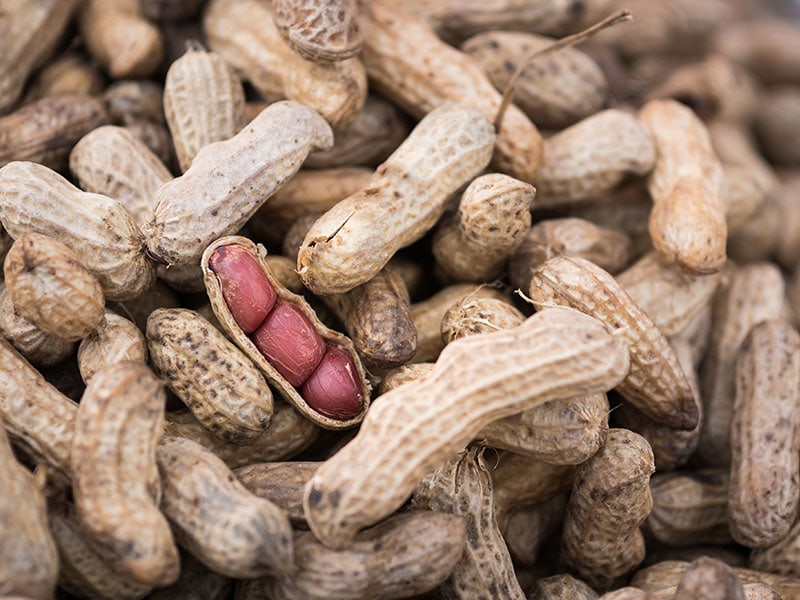 How Long Do Peanuts Last?
Many people tend to buy many peanuts at once to use for a long time, and sometimes they forget it. Although there are many ways to prepare peanuts, it is not necessary to buy too many.
Peanuts are grown in abundance, so you never have to worry about not buying them for your next use. But if you missed out on buying too much, would you like to know how long they will last?
This depends on many factors. Have the peanuts been shelled or processed? And how are the surroundings? They all affect the longevity of peanuts, so you need to consider them all carefully.
Best-To-Use Duration For Peanuts
The information will be summarized in the table below for you to compare and contrast, and know how much peanuts you should buy so that you don't have to waste them.
| Types | Pantry | Fridge | Freezer |
| --- | --- | --- | --- |
| Shelled | 1-2 months | 4-6 months | 9-12 months |
| Unshelled | 4 months | Up to 12 months | Up to 2 years |
| Boiled | 2-3 days | 5-7 days | 2-3 months |
| Unopened roasted | 9 months | Not recommended | Not recommended |
| Opened roasted | Up to 2 months | Up to 6 months | Up to 12 months |
| Honey roasted | 3 months | 6 months | Not recommended |
| After expiration date | Not recommended | Up to 12 months | Up to 2 years |
| Unopened canned | 2 years | 4 years | Forever |
As you can see, the duration of peanuts is not fixed and is influenced by many different factors. You can rely on your intended use to buy an appropriate amount for yourself and your family to use.
Shelled Peanuts (Once Opened)
Peanuts, after being shelled, will be kept for about 1 month at room temperature. But they can be stored longer by placing them in the refrigerator (4-6 months) or the freezer (up to 1 year).
Should you worry that you can't use up the peanuts before their expiration date, you can turn them into peanut butter. That's right; there's no need to find the perfect alternative for peanut butter when you can make peanut butter right within the comforts of your own kitchen.
Unshelled Peanuts (In The Shell)
When unshelled, peanuts will be protected by this natural shell. Therefore, the holding time is also longer. Specifically, 4 times longer than shelled peanuts at room temperature.
Even when being frozen, unshelled peanuts can be stored for up to 2 years.
Boiled Peanuts
Boiled peanuts have undergone a processing process, so the texture will be changed. Therefore, their storage time is also very short. Only about 2-3 days at room temperature and 5-7 days in the fridge.
If you want to keep them longer, you can put them in the freezer to keep them for up to several months.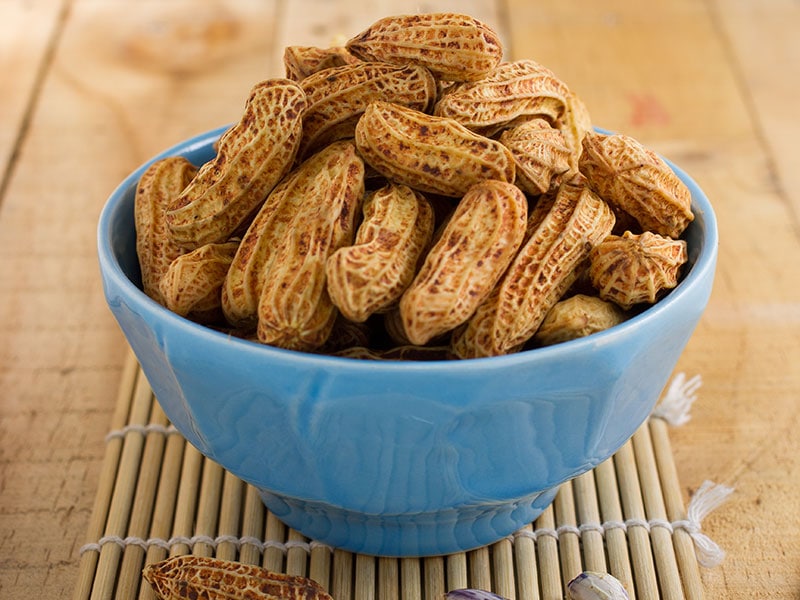 Roasted Peanuts
There are many ways to roast peanuts. You can either roast them alone or roast them with honey. If you leave the skin on and roast, the shelf life at room temperature can be up to 9 months.
As for opened roasted peanuts and honey roasted peanuts, you can safely consume them within 2-3 months. And they can be stored for up to 6 months in the refrigerator.
After The Expiration Date
You'll usually throw away peanuts when they're past the date on the package. However, if you store them right from the time of purchase, the expiration time will be extended to 1 year when refrigerated and up to 2 years when frozen.
Unopened Canned Peanuts
In supermarkets, they also sell peanuts that are packaged in cans. If you haven't opened them, you can store them for up to 2 years at room temperature and double that time in the refrigerator.
Even if you freeze them, the shelf life will never expire.
How To Store Peanuts To Make Them Last Longer?
I have given you some information about how long peanuts last in different forms. Even shelled peanuts can be kept for up to 2 years.
However, it is not that the longer the hold time, the better. That time just makes sure your peanuts don't spoil. Besides, you also have to know how to preserve peanuts for a long time while ensuring the taste is not affected. It sounds simple, but it really isn't.
Shelled Peanuts Storing Suggestions
The shell is the peanut's natural protective layer, making it one of the longest-lasting nuts. The way to preserve this type of tofu is relatively easy.
Just find a well-ventilated and dry place and leave the shelled peanuts there. Thus, its shelf life can be extended to 4 months. Absolutely avoid a humid environment because this is the best condition for bacteria to grow, leading to mold.
Or, if you want to keep it longer, you can put whole peanuts in the refrigerator. Remember to use an airtight bag to cover it before doing this. Thus, whole peanuts can be kept for up to 12 months.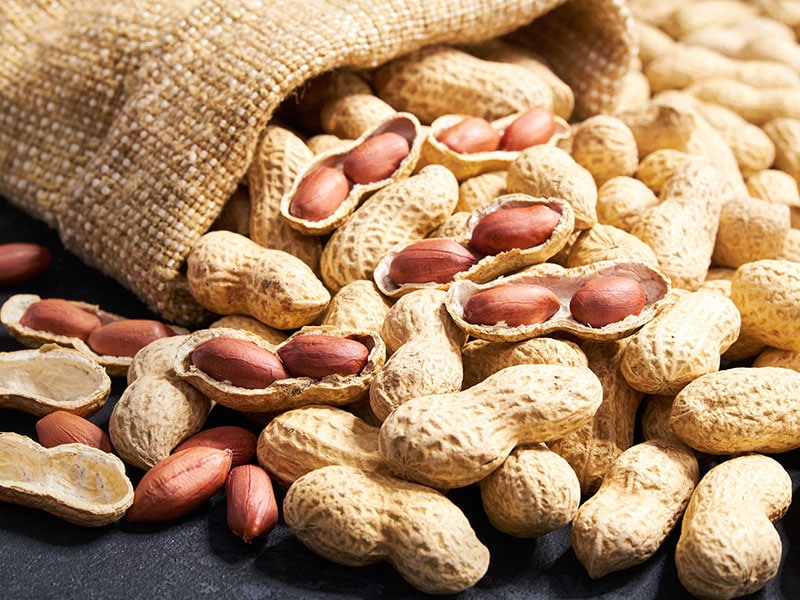 Unshelled Peanuts Storing Suggestions
For this type of peanut, the original natural protective layer is already removed when you buy it from the supermarket. Because of this, the shelf life of unshelled peanuts is also shorter.
The general rule is to store peanuts in an enclosed space, such as an airtight bag, an airtight container. Or simply in the pantry.
Alternatively, you can prepare a glass jar with a cotton towel of the right size. Place the shelled peanuts in the jar and cover with a towel, then close the lid.
Remember to store in a place away from sunlight.
For longer storage, the refrigerator is still the most appropriate choice. The temperature of the refrigerator will reduce the "go bad" process of peanuts and helps to preserve up to 4-6 months.
Boiled Peanuts Storing Suggestions
Boiled peanuts are a straightforward and common snack to make. When boiled, which means that the peanuts have been exposed to water, the storage time is shorter than that of raw peanuts or other processing methods.
First, you need to cool the boiled peanuts under cold running water. Then place all boiled peanuts on a towel to dry completely before storing.
Then you put all the dried peanuts in an airtight container or an airtight bag. This way, you can keep it in the fridge for longer.
Or if you want to eat boiled peanuts again after 2-3 days, you don't even need to refrigerate. Just leave it outside and boil it again when you want to eat it.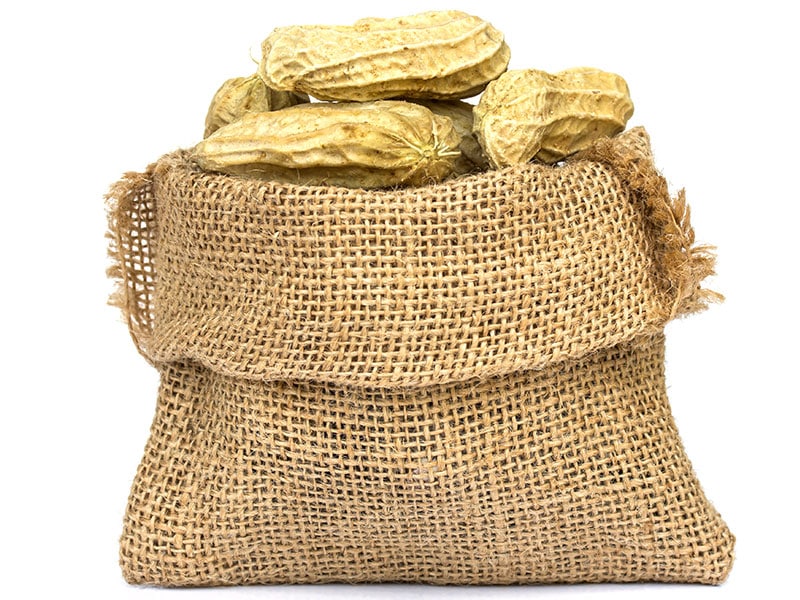 Roasted Peanuts Storing Suggestions
Roasted peanuts are also another way of processing peanuts besides boiling. This way, you can store them longer because they're dry and don't come in contact with water.
If it's pre-roasted peanuts you bought from the supermarket, simply check the expiration date on the package to see how long you can store it.
But if you're roasting your own peanuts at home, there are a few precautions to keep in mind. Still an airtight bag, always remember this extremely convenient item when you want to preserve any food.
Put peanuts in an airtight bag and place them in the refrigerator; your roasted peanuts can keep for up to 6 months.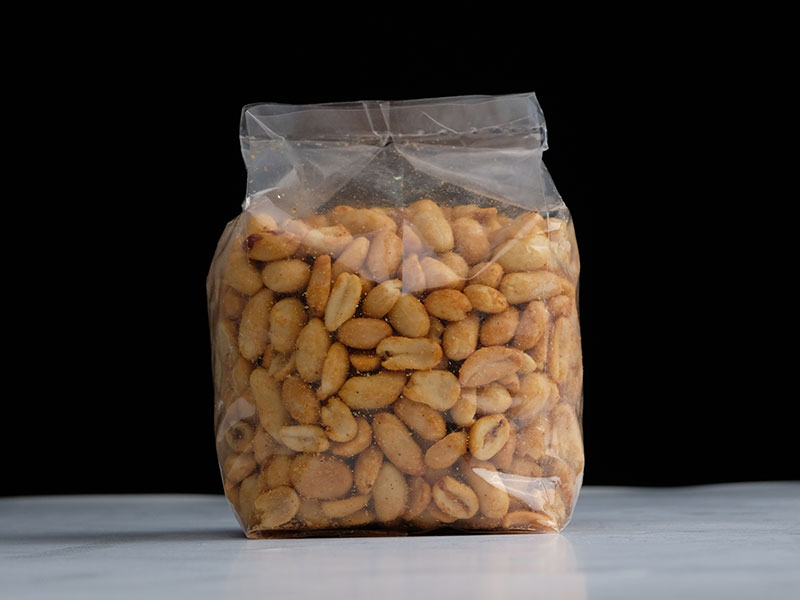 Should You Store Peanuts In The Freezer?
In fact, few people use this method to preserve peanuts because the shelf life of peanuts is already very long. But in case you buy too much and don't consume it all in time, freezing is still the safest option.
But note before putting peanuts in the freezer, make sure you put them in an airtight bag or sealed container. Thus, after defrosting or re-freezing, the texture of peanuts will not be affected much.
While a safe option for long-term storage, there are a few things you should keep in mind. It is advisable to shell peanuts before freezing. Processed peanuts such as boiled, roasted can also be stored in the freezer to prolong consumption.
Frozen peanuts, once thawed and cooked, can be blended to make peanut oil. This means that when you suspect the peanut oil might spoil, you can opt for this fantastic substitute for peanut oil. Who knows preparing homemade peanut oil can be such an easy task, right!
Even with jars of peanuts you buy from the supermarket but have not opened if stored in the refrigerator, they will keep forever and never spoil.
So there's no reason why you shouldn't keep peanuts in the fridge, processed or unprocessed. Take advantage of this to preserve your peanuts as much as possible.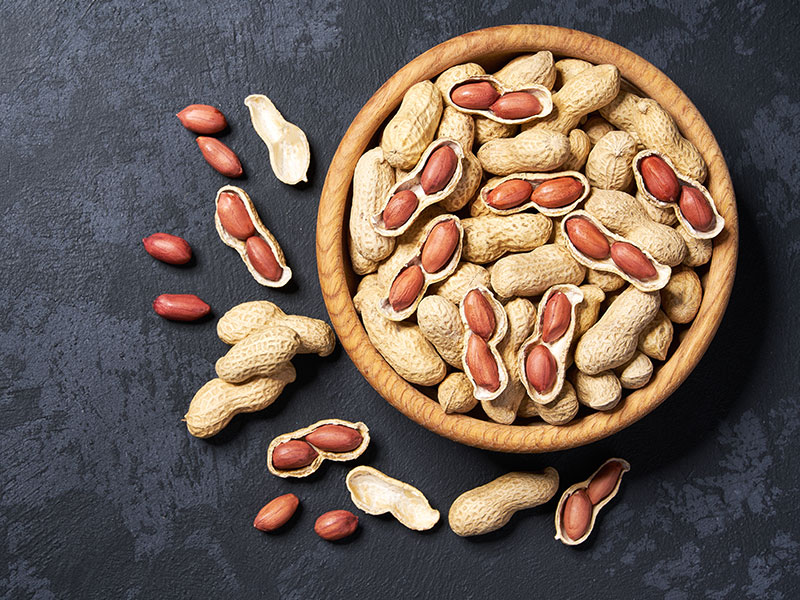 Peanut Products
Peanut is not only eaten as a snack but can also be used for many other applications both inside and outside the food industry.
Peanut Butter
Referring to peanuts, I can't help but think of peanut butter, an indispensable part of my breakfast. Peanut butter is usually sweet and fatty. Slather them onto sandwiches, and you've got a simple and incredibly convenient breakfast.
Whenever you feel the dessert you prepared with the microwave is not tasty enough, feel free to add a spoonful of peanut butter to the mix. As peanut butter already has an irresistible taste on its own, adding it to any dessert will automatically make the treat 100% better.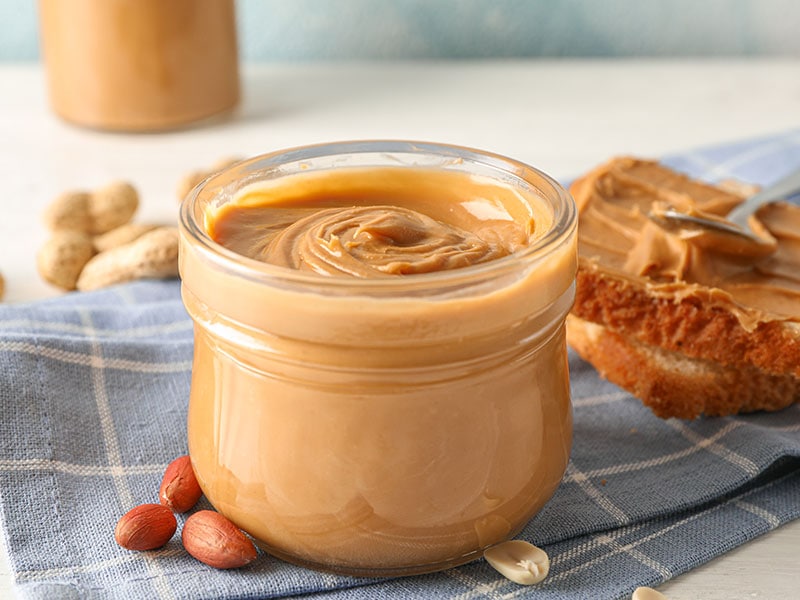 Peanut Oil
Peanut oil is a preparation of peanuts. They are often used in cooking, just like other vegetable oils. But it has the aroma of peanuts, so this oil is very popular in the US, China, and Southeast Asia in cooking.
In addition, peanut oil is also used in skin and hair care. Of course, you need to choose a peanut oil with its own formula for each usage, do not use peanut oil in the kitchen to apply to your hair.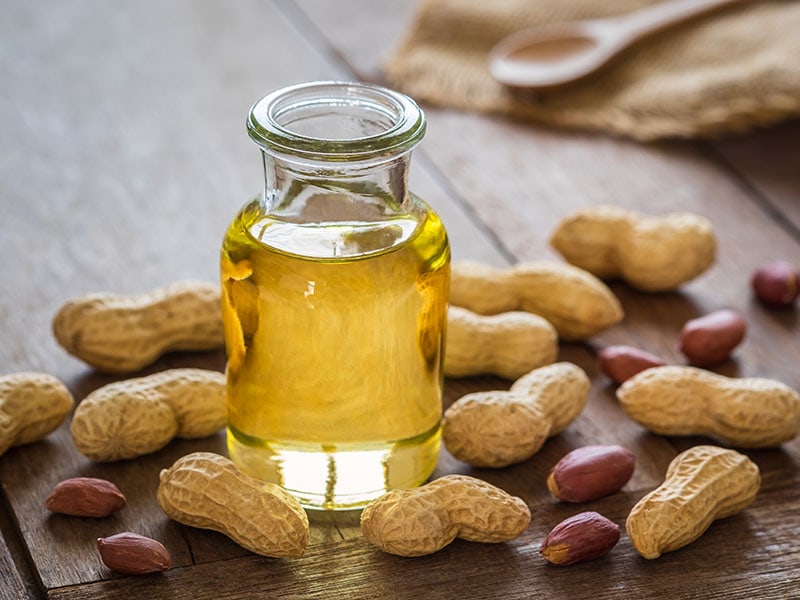 Peanut Meal
This is a by-product of peanuts. After pressing for oil, the remaining peanut residue is called a peanut meal. This by-product is often used as animal feed.
How Are Peanuts Good For Your Health?
Peanuts are not simply an interesting snack but also very good for health. With high nutritional content (1), peanuts bring many health benefits that you did not expect.
Weight Loss
This is surprising, right? Peanuts are famous for being a high-fat nut; how can eating peanuts lose weight?
The fats in peanuts are saturated fats, so they'll be digested and won't stagnate in your body. In addition, peanuts also contain a large amount of protein and fiber, which are essential elements for weight loss.
If you eat a moderate amount of peanuts, your waistline can be surprisingly improved.
Help With Heart Health
Another benefit of peanut fat is that it supports heart health. The high unsaturated fat content in peanuts contributes to lowering blood cholesterol levels, thereby helping the blood flow smoothly without blockage.
The cause of a heart attack is a blockage of blood flow. Now peanuts can help you reduce this risk. (2)
Strengthen The Immune System
Vitamin E is known to be an antioxidant, which helps protect the body from the damage caused by free radicals. Fortunately, in peanuts, the content of vitamin E is huge.
Therefore, peanuts are also used to help the body strengthen the immune system and protect the body from harmful viruses and bacteria.
Skin Care
In addition to strengthening the immune system, vitamin E in peanuts is also applied in skincare.
When using peanut oil, the skin will have significantly improved conditions such as dark spots, wrinkles, uneven color.
At the same time, peanut rooster also has anti-inflammatory properties, reducing the risk of acne on the skin, reducing bacteria accumulated in pores, giving you beautifully healthy skin.
FAQs
I have provided you with information on ways to store peanuts and the maximum storage time of peanuts to avoid going bad. The frequently asked questions below may also answer other questions you may have about peanuts. Let's try it out!
Be Careful When Buying A Lot Of Peanuts!
Obviously, any food will go bad if left for too long and you do not know how to store it properly. So are peanuts, but luckily the shelf life of peanuts is quite long.
It does not mean that you can completely leave peanuts in a corner, and rest assured to use them next time. Proper storage measures are required to keep peanuts longer. But in the end, the best way to not waste peanuts is to buy just enough to use.
I hope the above information is useful to you. If you have any other opinions, please leave a comment below. Thank you very much!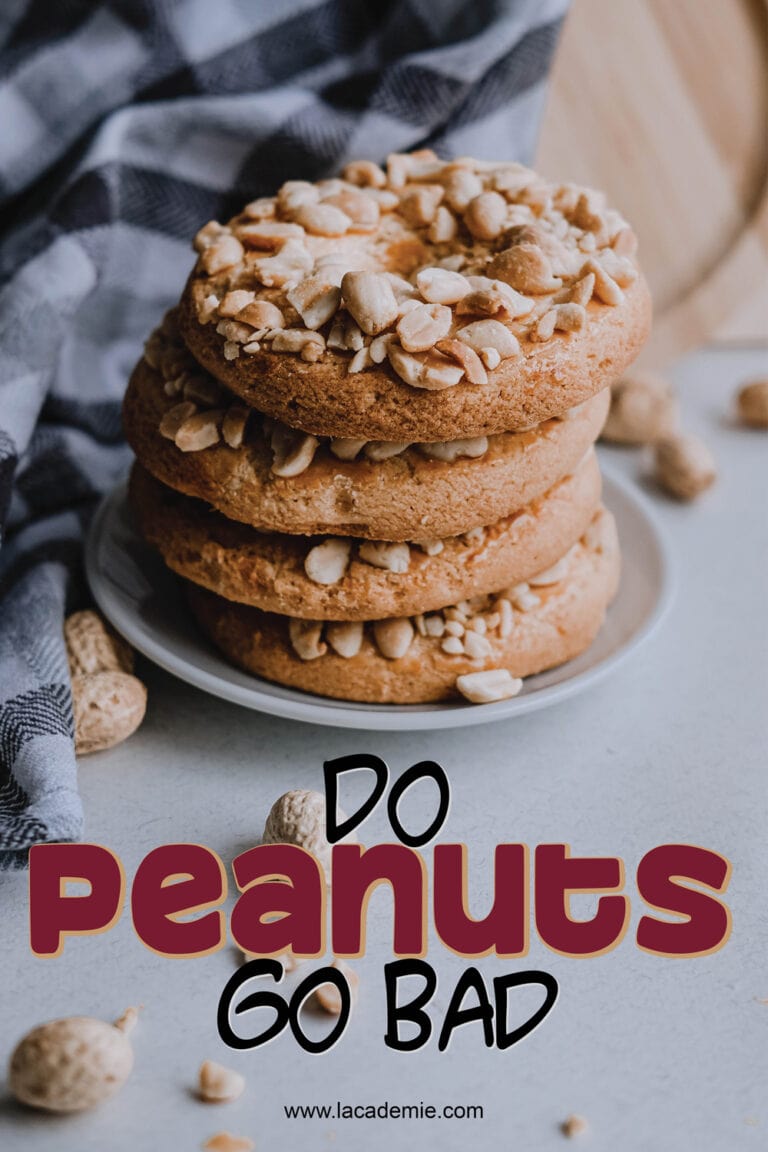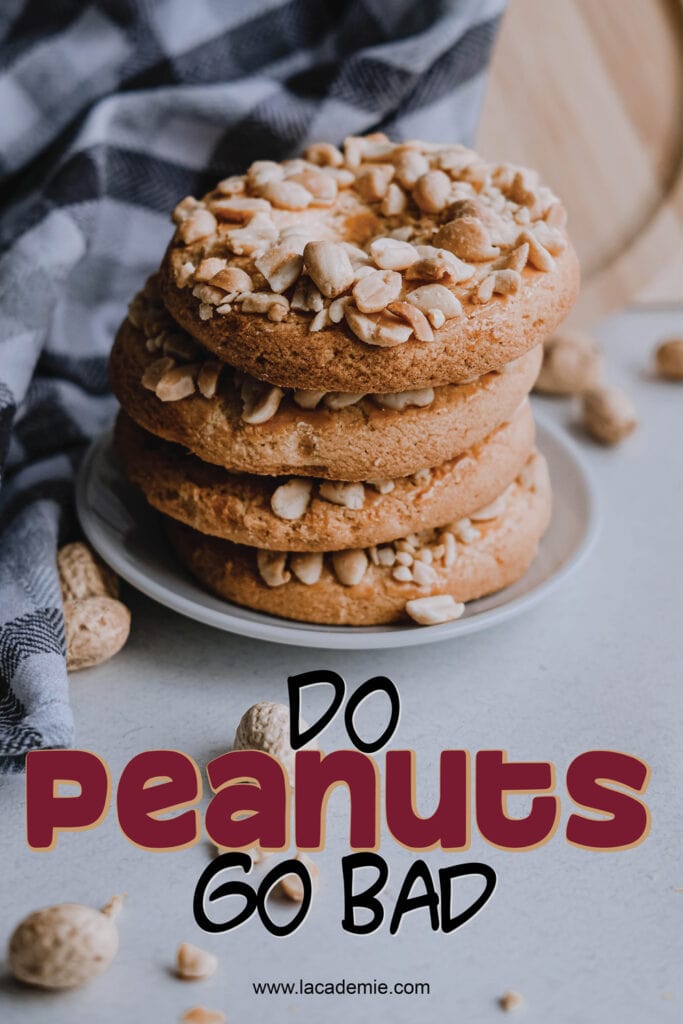 References
Peanuts, raw, all types nutrition facts and analysis. Available at: https://www.nutritionvalue.org/Peanuts%2C_raw%2C_all_types_nutritional_value.html.
High cholesterol. Available at: https://www.mayoclinic.org/diseases-conditions/high-blood-cholesterol/symptoms-causes/syc-20350800.