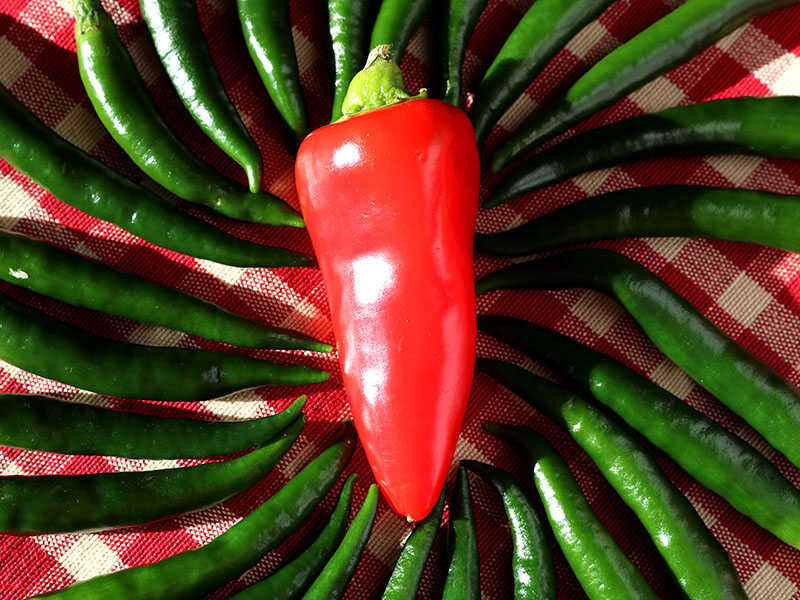 Learning how to store jalapenos can become a great solution since having food waste can be a big no-no. Products tend to go off rather quickly, so it's important to be equipped with the proper techniques for storing jalapenos.
Jalapenos are well-beloved ingredients in Mexican cuisine. There are a variety of dishes that you can make out of these peppers. Therefore, it's not uncommon for people to purchase jalapenos in bulk.
To help out with your love for jalapenos, this article will offer 5 different methods to aid you in your way to master the storage for jalapenos. You can freely utilize any method that suits your preference.
How To Store Your Jalapenos In The Best Ways?
For those who are looking for some guidance on how to store your jalapenos at home, there are 5 major methods for your preference and the intention of consumption.
Short-Term Storage For Jalapenos
Storing Jalapenos In A Fridge
Long-Term Storage For Jalapenos
Drying
Freezing
Pickling
Canning
There will be, of course, step-by-step instructions with backup videos for maximum clarity so that you can immediately identify whichever method that you prefer. Stay engaged and keep on reading!
How To Pick The Best Jalapeno For Better Storage?
Before learning how to store jalapenos, you should find out how to pick the best of this J-something food. This will ensure that your peppers can stay fresh and tasty for the longest time possible.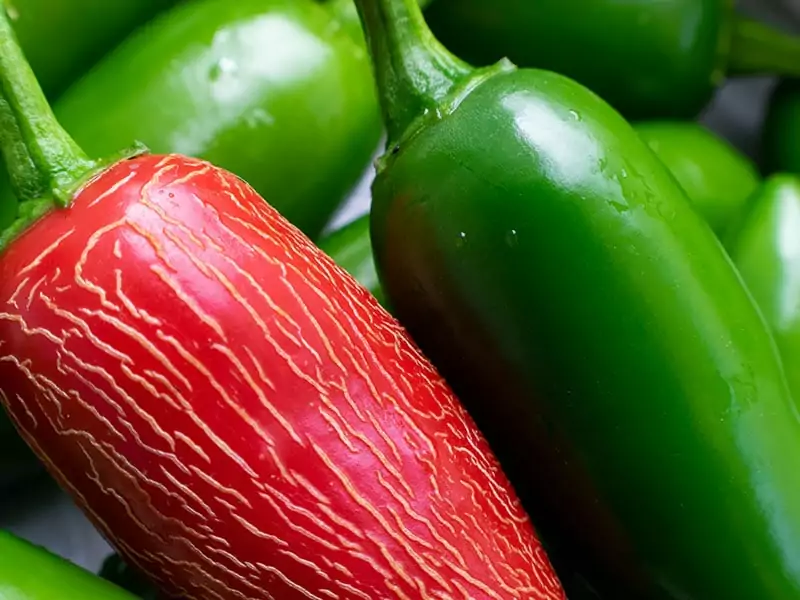 Ripe jalapenos are firm to the touch. If they're on the soft side, this can be an indication that the jalapeno will rot fairly quickly.
Jalapenos, when matured, will appear to be either a deep green or red; and after that, the jalapenos can soon proceed to a black color if not being stored properly.
Ripe jalapenos should have the size of around 3-5 inches in length. If your pepper is on the tiny side, then there is a high probability that it is not ripe just yet.
The last thing to keep in consideration when picking out the good ones from a sea of jalapenos is the corking. Ripe jalapenos should contain white stretch marks lengthwise.
Once you have achieved the information on how to pick out the best jalapenos, your job in storing jalapenos will be so much more efficient.
Learn How To Store Jalapenos In 5 Amazing Ways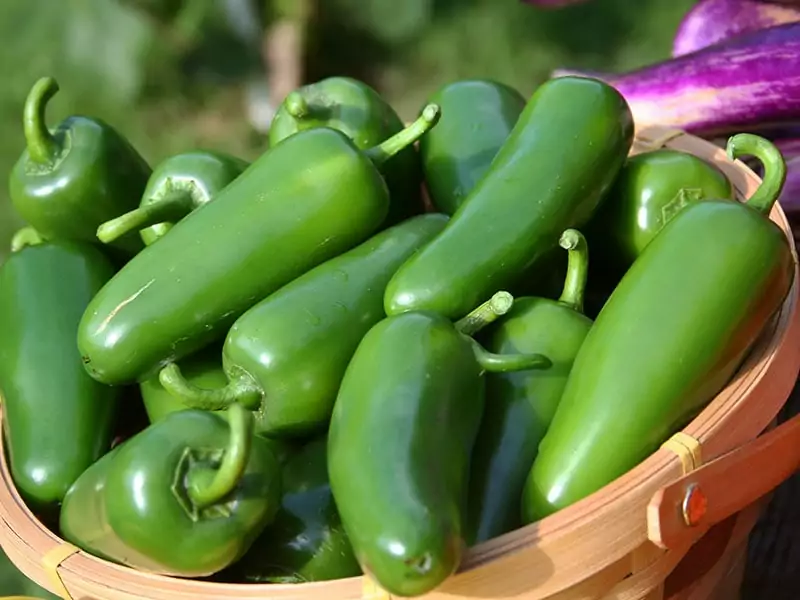 You've purchased a packet of jalapenos and now you urgently need the most effective method to keep them fresh for as long as possible. Continue reading to discover the optimal storage methods for Jalapenos.
Lucky for you, I have collected not 1, but 5 brilliant ways of storing your jalapenos. Get on board, prepare your notes, and be ready to learn all about it.
1. Short-Term Storage (Storing Jalapenos In A Fridge)
Short-term storage is the ultimate way of keeping jalapenos' nutrients and flavor, which is something that goes well with crab legs and various other foods. So for those who intend to consume their goods within less than 1 week, I suggest using this storage method.
Step 1: Thoroughly wash your jalapenos, allow them to become dry before placing them in a plastic bag with a ziplock or a paper bag.
Step 2: Put the jalapeno bag inside your refrigerator's crisper. Make sure to finish all the peppers within a week for the best pepper quality.
Usage tip: Fresh jalapeno can be combined with onion and garlic to replace sambal oelek in dishes such as soup, salad, pizza, pho, noodle soups, etc. Try out this alternative for when you have too many jalapenos at home, but nowhere near enough sambal oeke.
2. Drying Your Jalapenos
Drying is a common method to store jalapenos. With this technique, your peppers can stay edible for years to come. Check out the three main methods for drying your jalapenos for long-term storage.
Oven Drying
If you happen to have an oven lying around in your kitchen, you can use that oven to help you store jalapenos by drying them. You only need to go through 4 simple steps to dry your jalapenos with an oven.
Step 1: Wash your jalapenos thoroughly and keep an eye for any dirt. If you notice any rotten peppers, pick them out from your batch.
Step 2: Once you finish washing the peppers, slit them lengthwise. This will help all of the insides of the jalapenos to be fully exposed against the heat of the oven.
Step 3: Place your aluminum foil over your baking tray and then diligently arrange all of your goodies over it.
Step 4: Turn your oven on the lowest heat setting possible, ranging from around 150 to 170 degrees F.
Step 5: Dry the peppers for 6 to 12 hours. Turn the peppers occasionally to prevent them from burning.
Air Drying
If you don't have an oven at home, but you do have a handful of jalapenos, then fear not. There is a way of utilizing mother nature to store your jalapenos, which is similar to the age-old Chinese techniques of making cured sausage and meats. You may air-dry the jalapenos by:
Step 1: In this procedure, remember to keep your jalapenos whole after fully washing any dirt away from them.
Step 2: You may hang the jalapenos up by using a thread and a needle to spring them together through the stems. If you don't want to use a needle, you can tie the knot on the stems of the jalapenos instead.
Step 3: Find a place that is dry and warm, and you can proceed on hanging your jalapenos either horizontally or vertically.
Step 4: After roughly around 3-4 weeks, your Jalapenos would become dried and brittle up.
Still unsure how to air dry your jalapenos? You will be surprised to see how easy this technique is once you see it for yourself.
Drying Using A Dehydrator
A dehydrator can come in really handy when you need to store your jalapenos. With this appliance, you will be able to eliminate all the moisture from your peppers, allowing them to stay edible for considerably longer.
Dried jalapeno, once ground into powder, is called chipotle, which can add a smoky and spicy taste to your dish. Additionally, it's a great stand-in for paprika as well as alternative ingredients for cayenne pepper, especially when you're preparing dishes for Tex-Mex cuisine.
Step 1: Carefully wash your jalapenos since you don't want to consume one with dirt on it.
Step 2: Place your jalapenos into your food dehydrator and leave it there overnight. The soft heat from the machine will gently dry up your jalapenos.
Drying your jalapenos with a dehydrator is easy, especially if you have these step-by-step instructions.
3. Freezing Your Jalapenos
If dried jalapenos are not your cup of tea, then there is another method that can suit your preference in storing peppers. The way to freezing jalapenos is also relatively easy, and you would not need much equipment for this.
Step 1: Wash your jalapenos to ensure that they're dirt-free.
Step 2: Briefly blanch your jalapenos for 3 minutes. Afterward, get them out and douse them in an ice water bath for 1 minute.
Step 3: Put your jalapenos in an airtight container. At this stage of the process, you can cut up your jalapenos and get the seeds out if that's how you enjoy your jalapenos.
Step 4: Put your jalapenos inside the freezer until the peppers are completely frozen. It usually takes roughly 2 hours for the jalapenos to freeze.
Step 5: Transfer the jalapenos to a vacuum-sealed bag for optimal storage conditions.
To defrost your frozen jalapenos for use, you should let the peppers thaw inside the refrigerator overnight. Once completely thawed, jalapenos might lose their crunchy texture and plump skin, but they're still completely safe to eat.
4. Pickling Your Jalapenos
Another creative way of storing your jalapenos is to pickle them, which is extremely easy. I first found out I could pickle jalapenos when I was learning the best ways to store banana peppers. As it turns out, pickling is a great way to store your peppers and maintain their brilliant flavors.
Step 1: Find a jar, sterilize it by boiling it with hot water for 10 minutes. Allow it to dry up completely.
Step 2: Start preparing your jalapenos by washing them and slicing the peppers into pieces. Don't forget to wear gloves while slicing to prevent hand burns.
Step 3: In a pot, pour in water along with vinegar, sugar, and salt (cooking salt is recommended instead of table salt) and spices of your choice (bay leaves and peppers are 2 popular options).
Step 4: Bring the water solution to a boil and add in the chopped jalapenos. After roughly 10 to 15 minutes, the peppers will become olive green.
Step 5: Put the jalapenos into the jars and add the pickling solution. Let the peppers cool and store them in a refrigerator.
You will know the whole process of pickling the jalapenos with these detailed instructions.
5. Canning Your Jalapenos
Under this method of storing your jalapenos, your precious peppers can be kept relatively long. The procedure of canning can be a bit similar to the pickling stage; however, with the final product canned jalapenos will have a relatively firmer texture.
Step 1: Wash and clean your jalapenos.
Step 2: Prepare a canning pot and fill it with hot water to sterilize it.
Step 3: For every 1 liter jar, add 2 tablespoons of vinegar. Put the jalapenos inside the jar until only 1 inch of headspace is left.
Step 4: Fill up your canning jar with boiling water. Put the lid on and use a pressure canner to seal the can.
You will be able to clear up your confusion about canning jalapenos with this crystal clear demonstration.
How Long Do Jalapenos Last?
After knowing how to store jalapenos, let's learn more about how long jalapenos can stay fresh and delicious from the summary of information in the table below.
| Storage Methods | Stored In/At | Last For |
| --- | --- | --- |
| Whole Jalapenos | Room temperature | 4-5 days |
| Whole Jalapenos | Refrigerator | 7-14 days |
| Whole Jalapenos | Freezer | 1 year |
| Cut/Sliced/Minced up Jalapenos | Refrigerator | 3-4 days |
| Cut/Sliced/Minced up Jalapenos | Freezer | < 1 year |
| Canned Jalapenos (unopened) | Room temperature | 3-5 years |
| Canned Jalapenos (opened) | Refrigerator | 1-2 months |
| Canned Jalapenos (opened) | Freezer | 4-6 months |
| Pickled Jalapenos (unopened) | Room temperature | 1 year |
| Pickled Jalapenos (opened) | Refrigerator | <6 months |
| Dried Jalapenos | Room temperature | 2-3 years |
Please save this table for future reference whenever you need it.
The real secret in producing the best outcome of storing jalapenos is to begin the process with the jalapenos that are in their best conditions, so I hope this information can level up your jalapenos storing game even further.
How To Know If Your Jalapenos Has Gone Bad?
In addition to knowing how to choose and the duration of freshness for jalapenos, you might need to know more about how to detect the rotten one to prevent it from spoiling the others.
Check Out The Jalapenos' Skin
The first sign that signals the jalapenos going bad is wrinkly skin. As I've mentioned above, fresh jalapenos should have plump skin and be firm to the touch. If there are signs of wrinkles on your peppers, it means that the jalapenos are no longer fresh.
Pay Attention To Its Color
Fresh jalapenos always have vibrant colors that are captivating to the eyes. However, once they've gone bad, the color will turn into an ugly brown or an unpleasant black. If your peppers start to gain an unsightly color, it's time to throw them away.
Keep An Eye For Signs Of Mold
Molds are always a telltale sign that your food is no longer edible. If there are molds on your jalapenos, discard them immediately.
The Smell And Taste Are Always Reliable
Trust your nose when it tells you your food has gone stale. An uncharacteristic unpleasant smell usually means that the food should be thrown away. Spoiled jalapenos will also lose their signature spiciness. So if your peppers no longer taste spicy, it may be because they're bad.
FAQs
Below are common questions you may have when storing jalapenos. If there are matters you still feel uncertain about, you might find your answers here in this section.
Useful Tips To Not Have Any Jalapenos To Spoilage
Jalapenos are incredibly versatile in cooking. It would be dreadful to see all of these babies go to waste. Therefore, I have displayed to you the top 5 ways of storing Jalapenos.
The methods of storage in this article have been thoroughly proven by others, and you can pick and choose whichever way works for you and your needs. The information will be able to become a great help that will up your storage game.
If you find the methods shown here helpful, don't forget to share this article with your friends and family. And if you happen to know any other method to store jalapenos, feel free to comment down below.
Nutrition Facts
12 servings per container
---
Amount Per ServingCalories4
% Daily Value *
Total Fat 0.1g

0

%
Potassium 30mg

1

%
Total Carbohydrate 0.8g

0

%

Dietary Fiber 0.4g

0

%
Sugars 0.5g

Protein 0.2g

0

%
---
* The % Daily Value tells you how much a nutrient in a serving of food contributes to a daily diet. 2,000 calories a day is used for general nutrition advice.