Paprika is very versatile; it is used to season dishes, garnish foods, and add color to a recipe. Some spices can replace paprika and will not change much the flavor and color of the dish. Let's find out!
What is Paprika?
First, we may need to know what paprika is and how it's made to find which paprika substitutes can work best for your recipes.
With the iconic bright red powder, Paprika is a ground spice made from a combination of dried peppers from the Capsicum annum family, which include sweet peppers, chili peppers, aleppo peppers, poblano peppers, cayenne peppers, and others.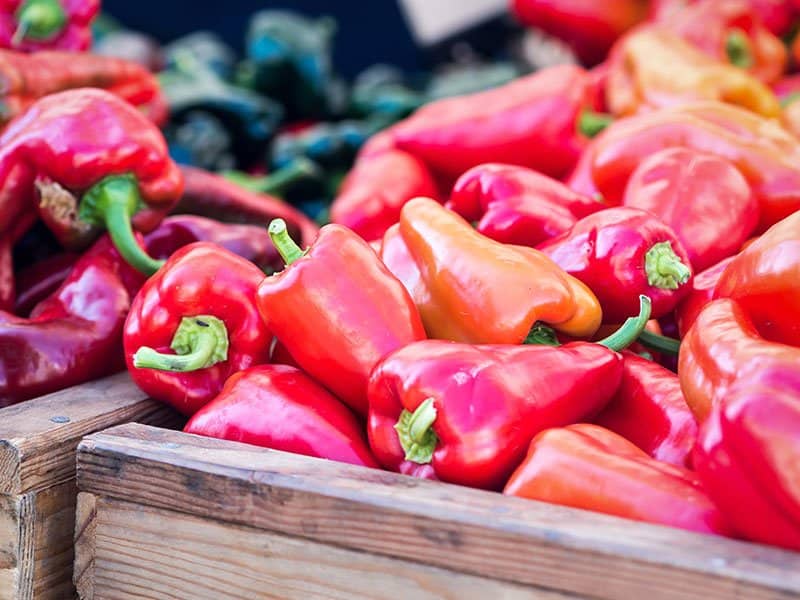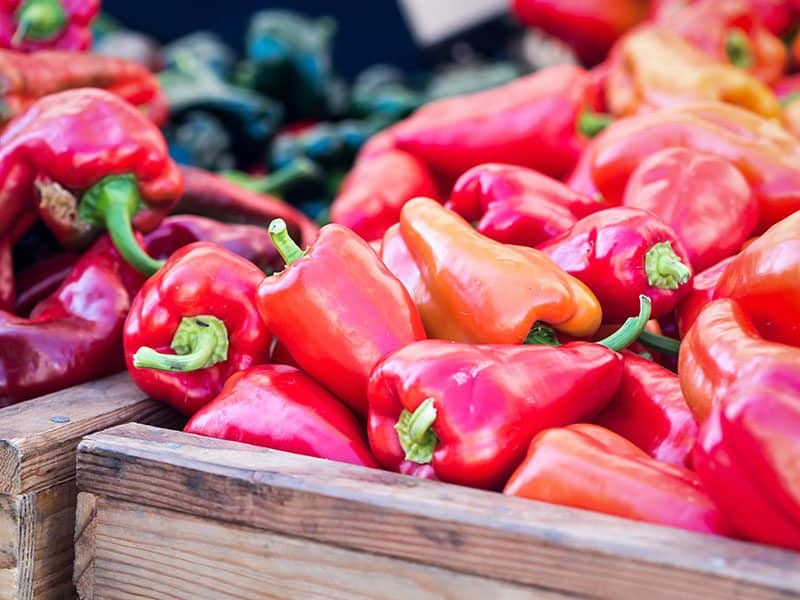 Depending on the type of pepper is used and how it's prepared, paprika varies in color, heat levels, and flavor. The color can range from a bright orange-red to a deep blood red, and the taste can be anything from sweet and mild to bitter and hot. Paprika is widely used in all kinds of savory and sweet recipes, from side dishes to the main course, stews, soups, or desserts.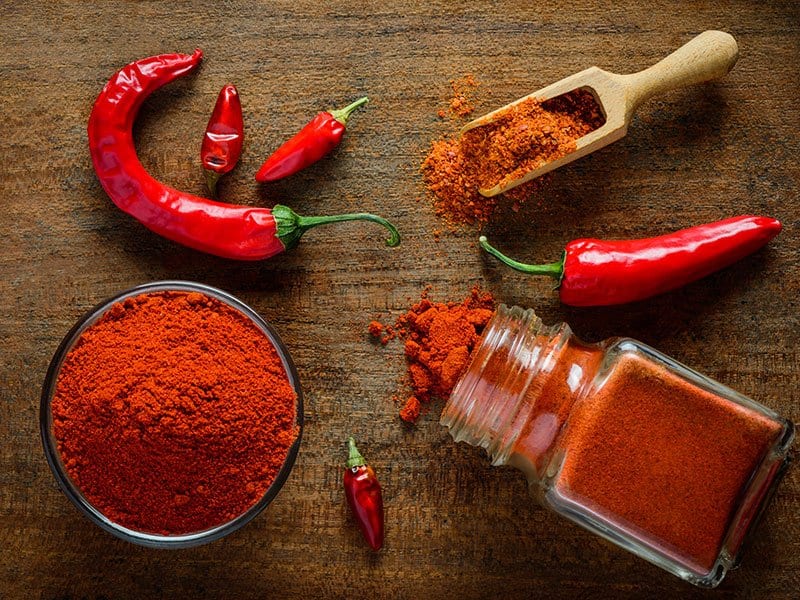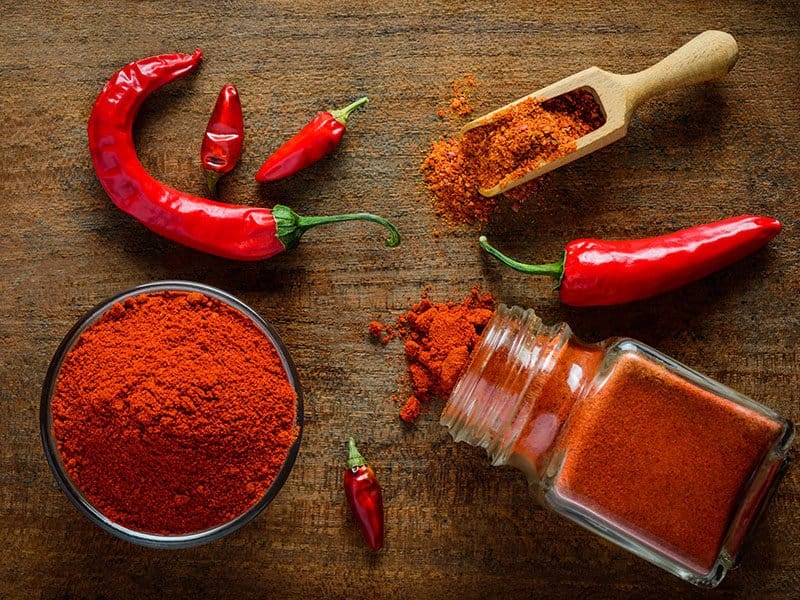 Types Of Paprika
Understanding the most common types will allow you to choose the best paprika substitutes without dramatically changing the appearance or flavor of your dish. There are three most common types of paprika: smoked, hot, and sweet paprika in terms of taste.
Smoked Paprika
Smoked paprika is made from smoking and drying pepper over oak fires. It's often called smoked Spanish paprika or pimento. Genuine Spanish Smoked paprika comes from specific areas in Spain, which is produced by traditional techniques. Smoked paprika varies in flavor level from mild to medium-hot and hot.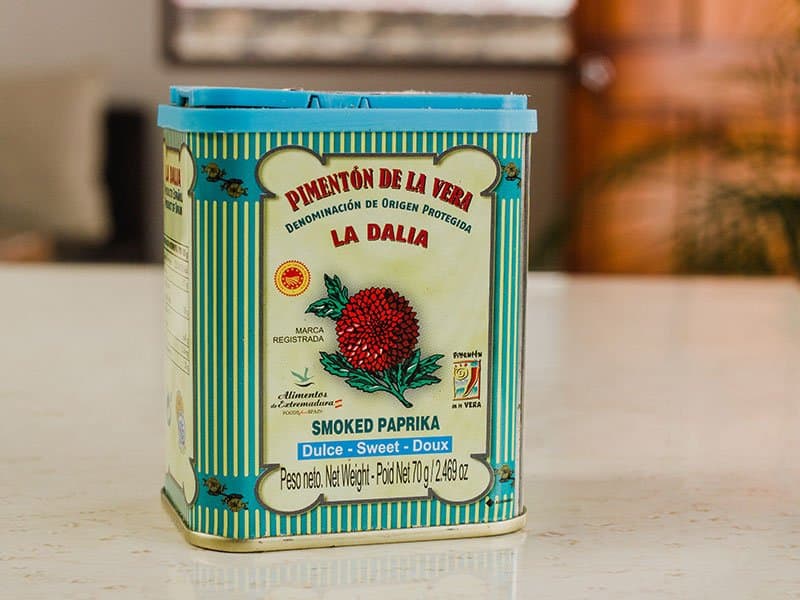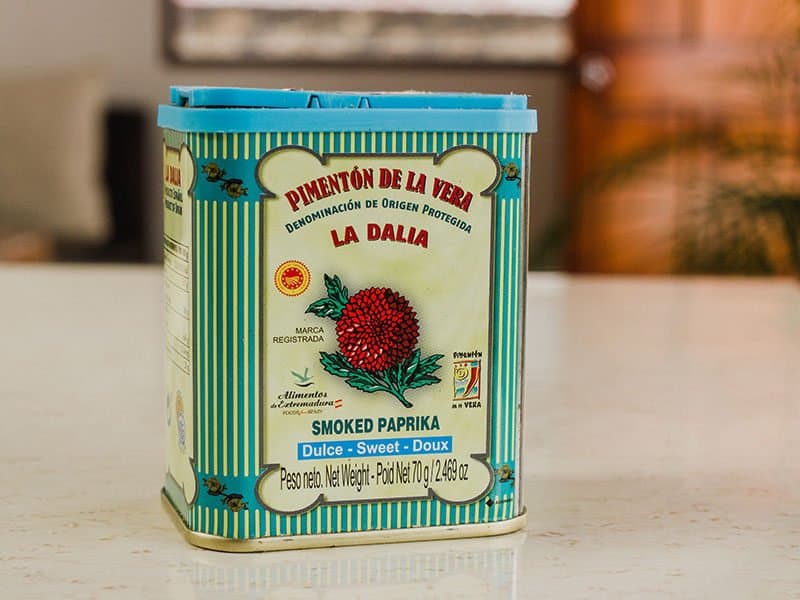 Smoked paprika has a smoky flavor by charring a red pepper or grilling outdoors. Unless you purchase a hot, smoked variety, this paprika adds no heat to your dish. Its flavor still cool and sweet.
Hot Paprika
Hot paprika is broadly known as the Hungarian variety of paprika. For Hungarian, paprika not only adds color to a dish but also is used as a primary flavoring method.
Hot paprika is one must-have ingredient to make famous dishes from Hungary like paprikash, karfiolleves, Hazi Kolbasz, etc. Even Goulash stew, a symbolic recipe in Hungary, uses this spice.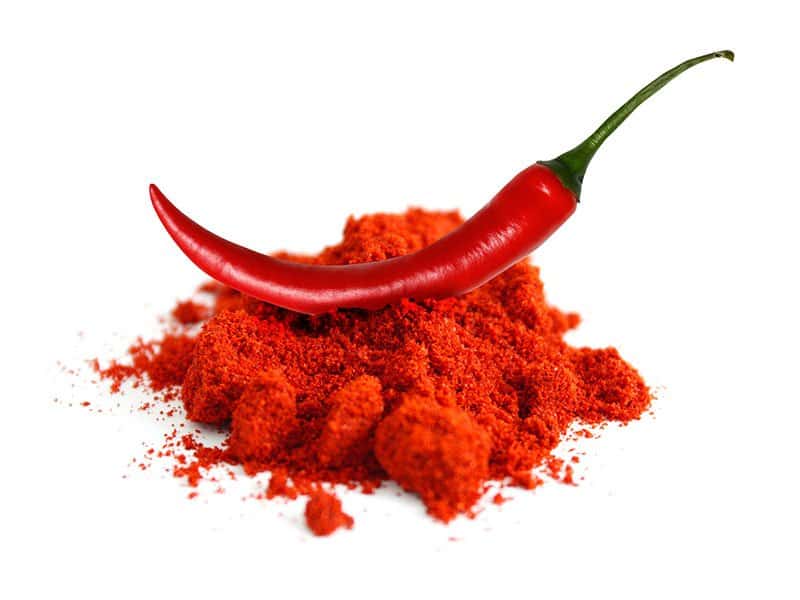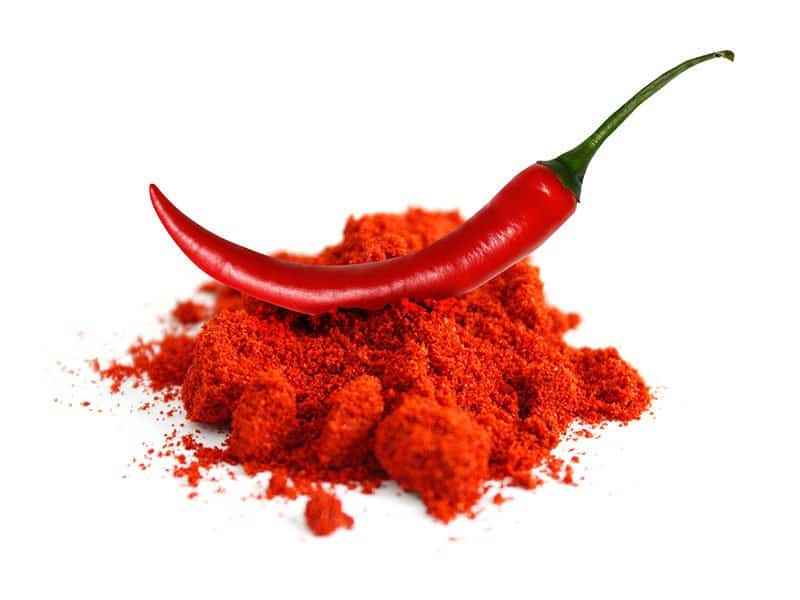 This paprika can be spicy for some people, so you can add sweet paprika to your dishes to rebalance the taste. Buy with caution if you don't like heat.
Sweet Paprika
Most of what you find in the store or your kitchen cabinet labeled as 'Paprika' tends to be sweet paprika. As you can guess by the name, this type of paprika has a mild and sweet taste. You can use sweet paprika to the season in many dishes. Or you can sprinkle it over your dishes as a garnish to bring out the flavors.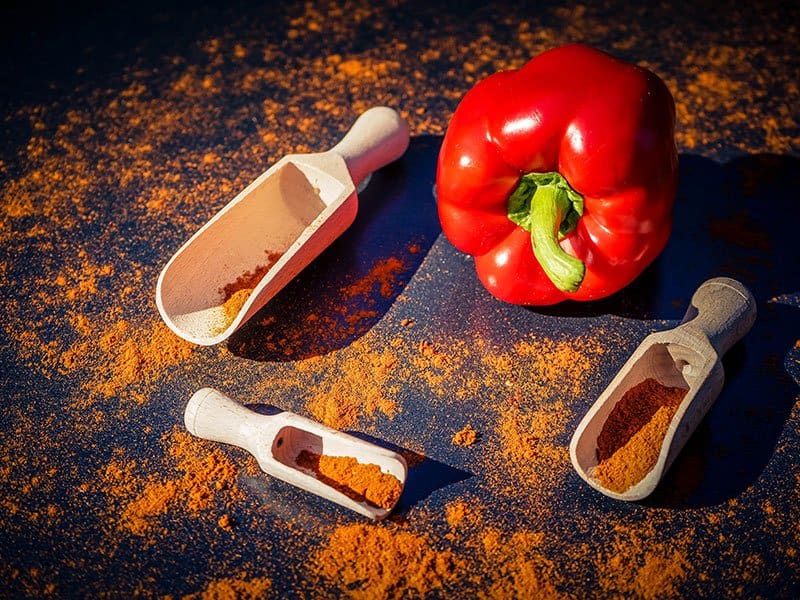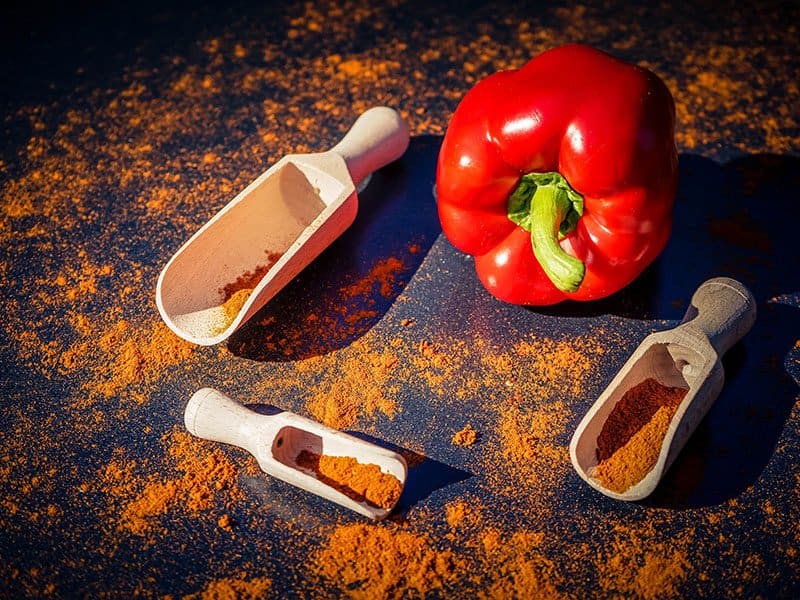 While smoked paprika adds a delicious, subtle smokiness and hot paprika adds a peppery, spicy taste; sweet paprika works as a sweet flavor to reduce the heat, balance other spices.
The Best Paprika Substitute List
Do not worry if you run out of this spice because you can still complete your dish using the following alternatives.
Smoked Paprika Substitutes
Use these following alternative spices to add smoky flavor to your dishes when there's no smoked paprika left in your cabinet:
Cajun Spice
Cajun spice is a combination of black and white pepper, oregano, garlic powder, onion powder, thyme, cayenne pepper, and/or red pepper flakes—with some varieties containing regular or smoked paprika. Cajun spice has more of an orange hue so that it won't offer the bright or deep red color of paprika to your recipe.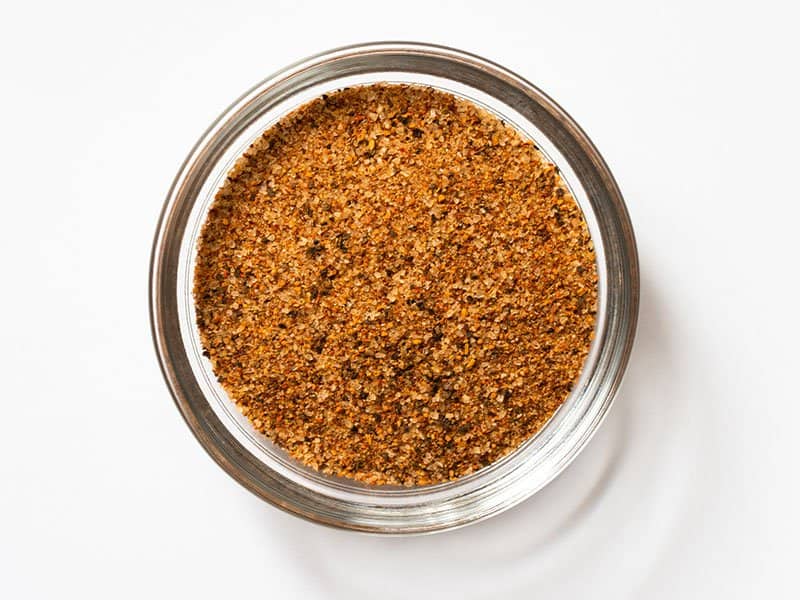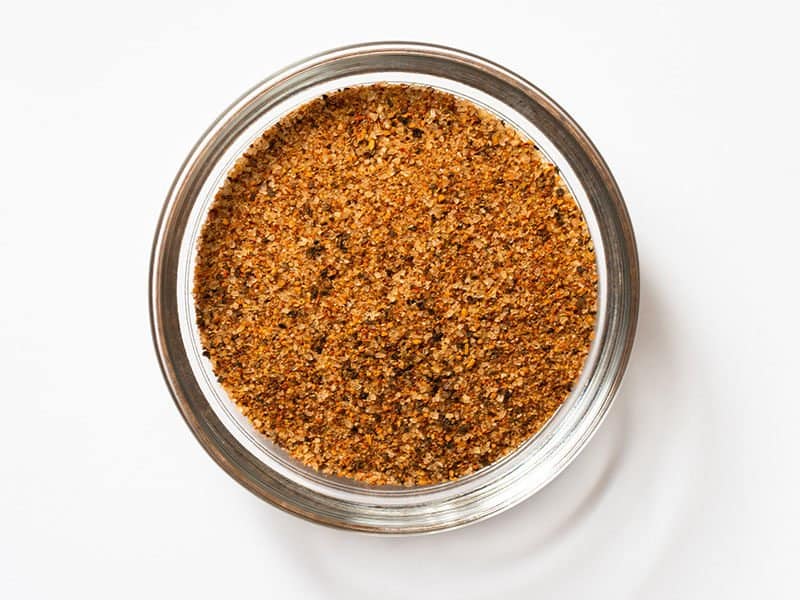 Cajun spice is more savory than hot spices and can substitute for smoked or regular paprika. You can use Cajun spice everywhere, some even think of making desserts with Cajun spice. The sky's the limit!
How to Substitute: Use one teaspoon of Cajun spice for one teaspoon of paprika.
Cumin Combined With Regular Paprika and Cayenne Chili Powder
If your taco seasoning or marinade calls for smoked paprika, and if you have cumin, cayenne chili powder, and regular or sweet paprika on hand, you can create a similar taste.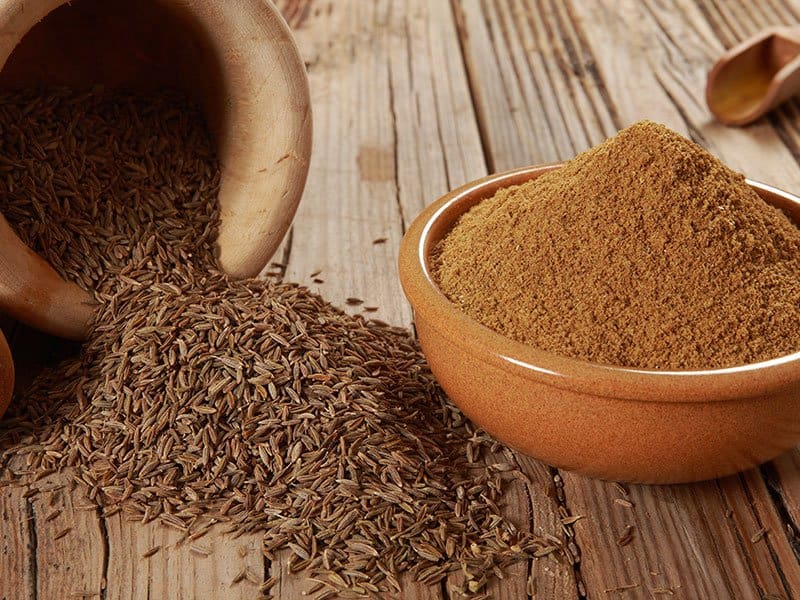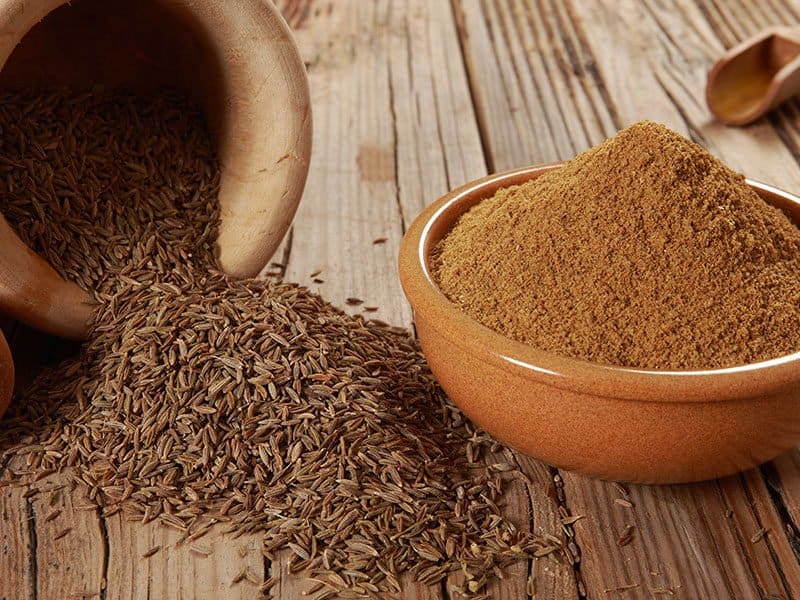 How to Substitute: Combine a pinch of regular paprika, cumin, and a small dash of cayenne powder to take the heat up a notch. Adjust to taste.
Chipotle Powder
If your paprika recipe can work with a hotter Tex-Mex flavor, it can be a good substitute for regular or smoked paprika.
Chipotle powder (made from smoke-dried jalapeños) has a smoky taste but is earthier with a higher heat level than regular and hot smoked paprika. Its smoky heat makes it great in grilling rubs, barbecue sauces, and chilis.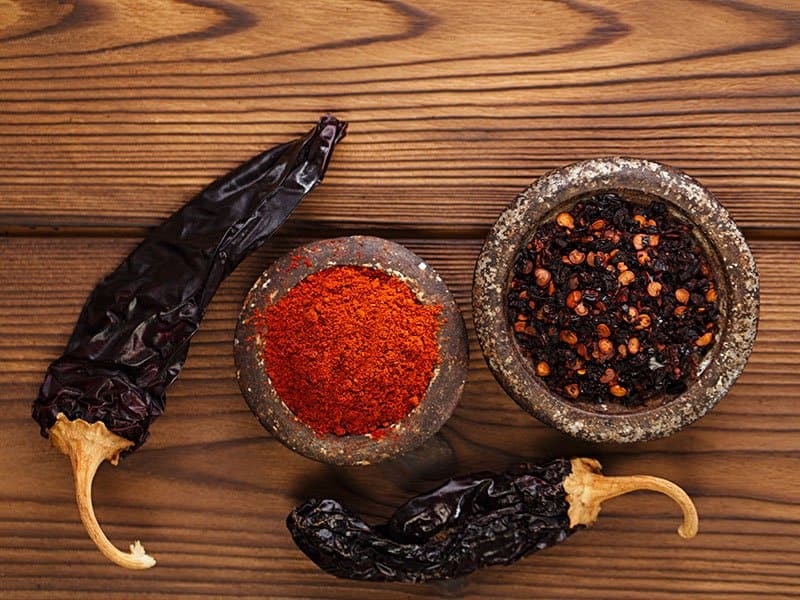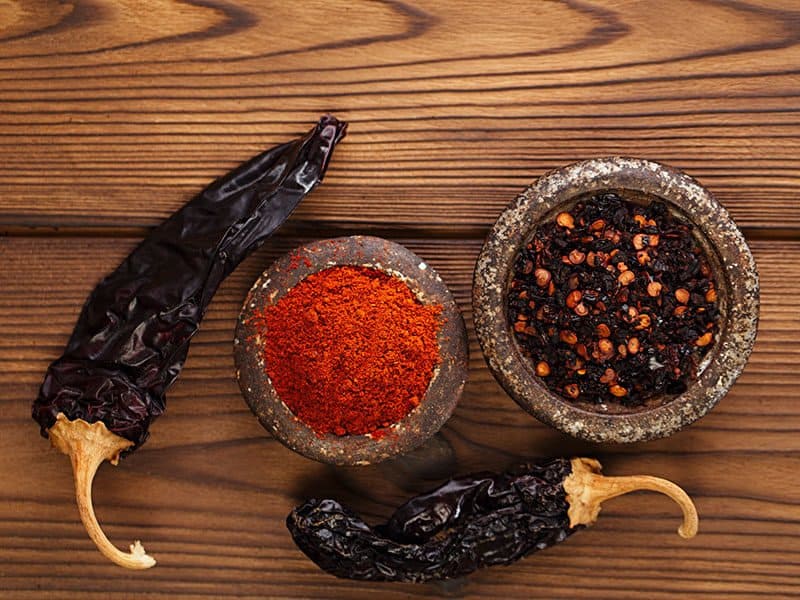 Chipotle powder is also a deeper red than paprika, without the brightness regular or Hungarian paprika can offer—so it may also alter the color of your recipe.
How to Substitute: Due to the difference in heat level, start with ¼ teaspoon of chipotle powder for every teaspoon of paprika and adjust to taste. If you're confident in the spice level, replace one teaspoon of paprika with one teaspoon of chipotle powder.
Hot Paprika Substitutes
There are three kinds of spice to substitute for hot paprika that I trust:
Hot Sauce
For dishes that the taste is a priority over the color, hot sauce can work its best to substitute for paprika. Hot sauce, chili sauce, pepper sauce, or any other spicy sauce prepared of chili peppers and other ingredients like oil, water, vinegar, oil serve as an ideal substitute in a recipe where taste is a more dominant factor than color.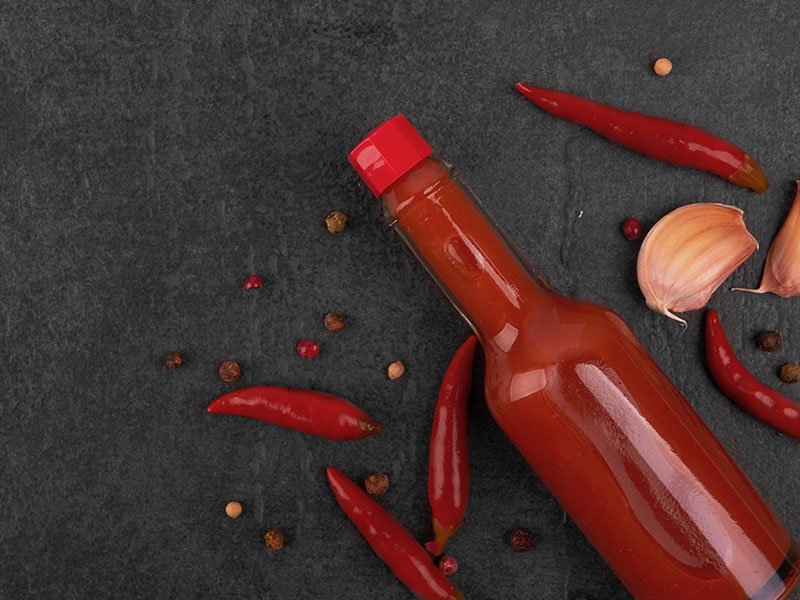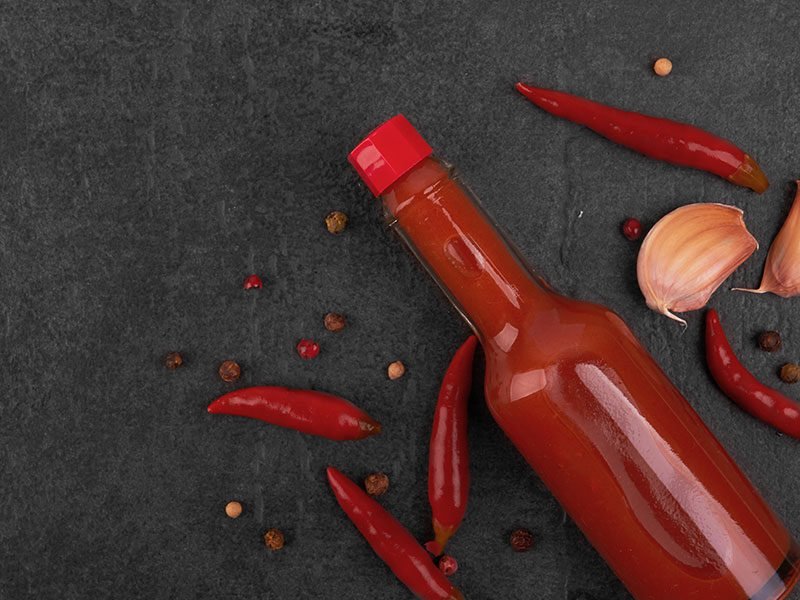 How to Substitute: Use one teaspoon of hot sauce for one teaspoon of paprika.
Cayenne Pepper Powder
To substitute for hot paprika, cayenne pepper powder is considered an ideal option. Due to the color and the look, cayenne powder and paprika are often confused with each other.
Note that cayenne pepper powder is extremely spicy, while paprika is milder. Always start with a minimal amount of cayenne pepper and adjust as you go to achieve the desired spiciness.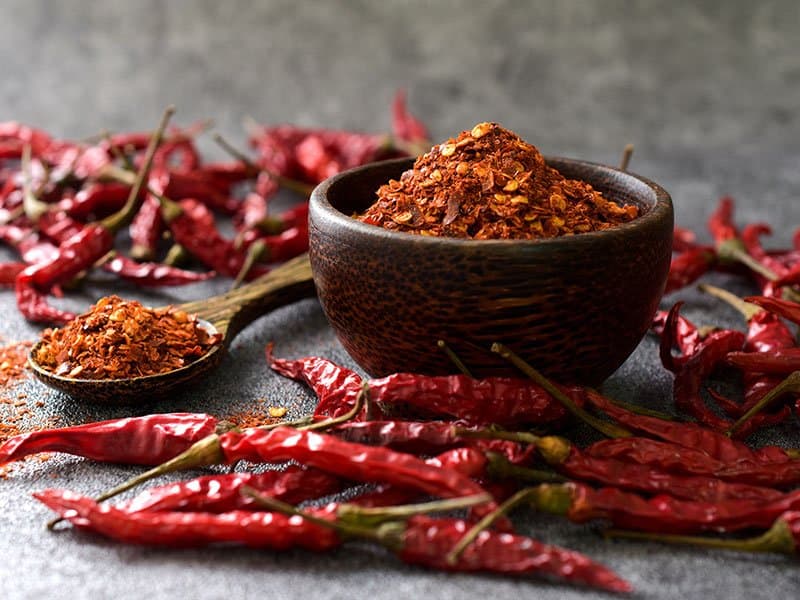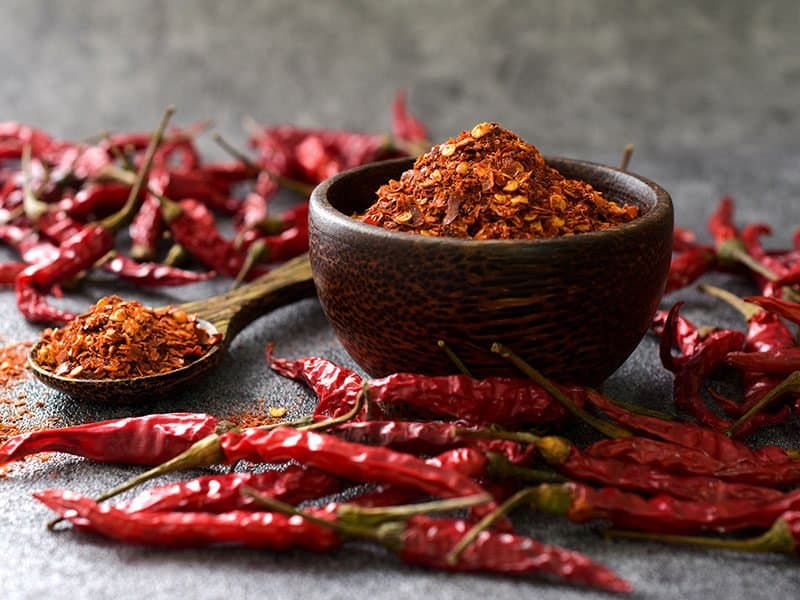 How to substitute: Due to its highly spicy, a teaspoon of cayenne pepper powder is equal to two teaspoons of paprika. So use cayenne pepper sparingly when you're seeking a paprika substitute. To apply a substitute, use half a teaspoon of cayenne pepper powder to a teaspoon of hot paprika.
Aleppo Chili Powder
Aleppo chili powder isn't the most common spice to have in your cupboard, but it will work as a paprika substitute if you happen to have it. It's not as hot as cayenne chili powder and spicy as a jalapeno.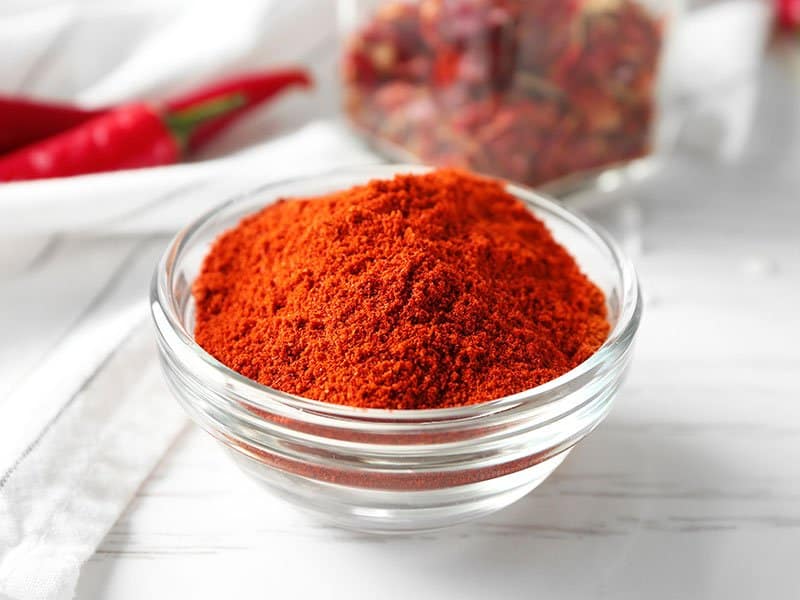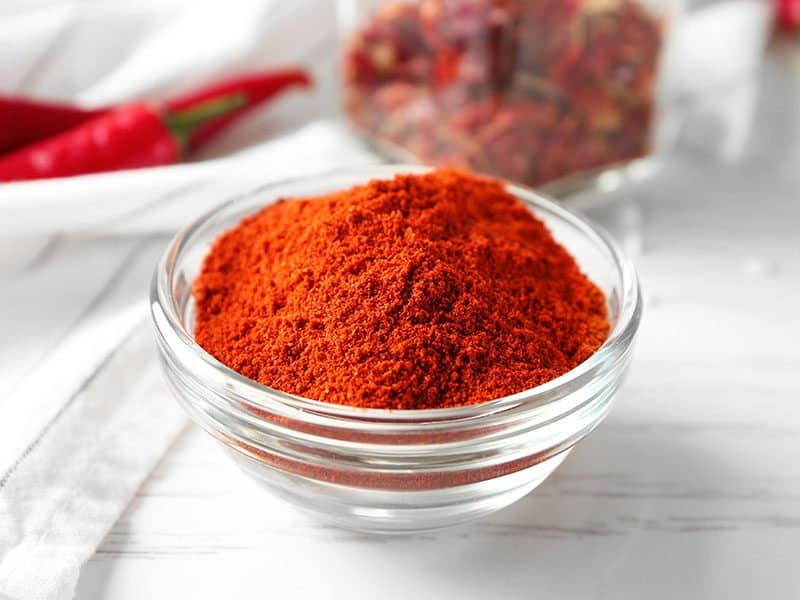 Aleppo chili powder is mainly used in traditional Middle Eastern cuisine to season meat, dips, salads, and beans. It has a smoky, earthy flavor to your dishes. However, it can taste slightly hot and salty, so start with a small amount.
How to Substitute: Aleppo would make the best direct substitute for a hotter variety of paprika since it has a higher heat level than regular paprika. When covering for regular paprika, use small amounts (start with ¼ teaspoon) and adjust to taste.
Mild And Sweet Paprika Substitutes
Paprika with a mild and sweet flavor is perfect for those who don't prefer hot spices. And you can still complete your dish without paprika using the following alternatives.
Bell Peppers
Bell pepper – a classic variety of chili pepper, is an excellent substitute for paprika that has a mild and sweet flavor. It's incredibly aromatic and has a delicious taste.
To use this substitute, you should slice bell peppers into rings, put them into the oven at 100°F in 5 to 12 hours for them completely dry. Then grind the dried bell peppers with a grinder. And sift the powder before using.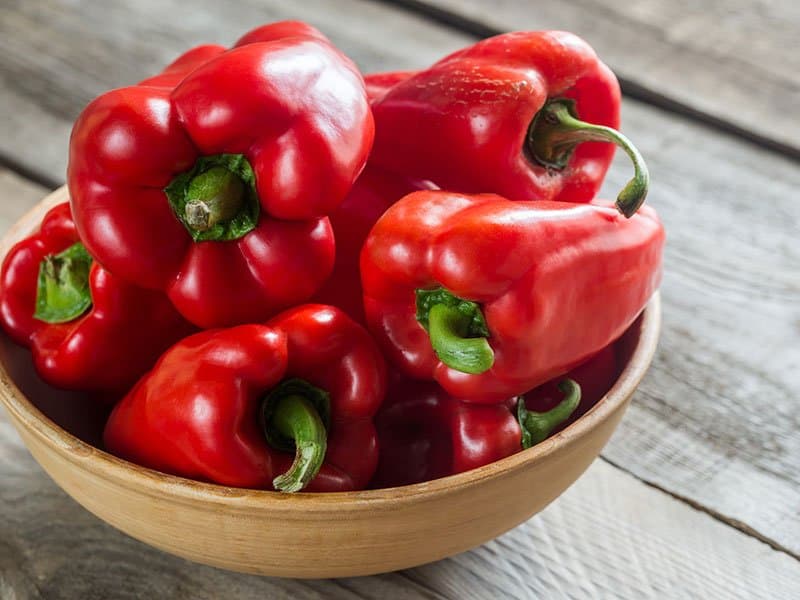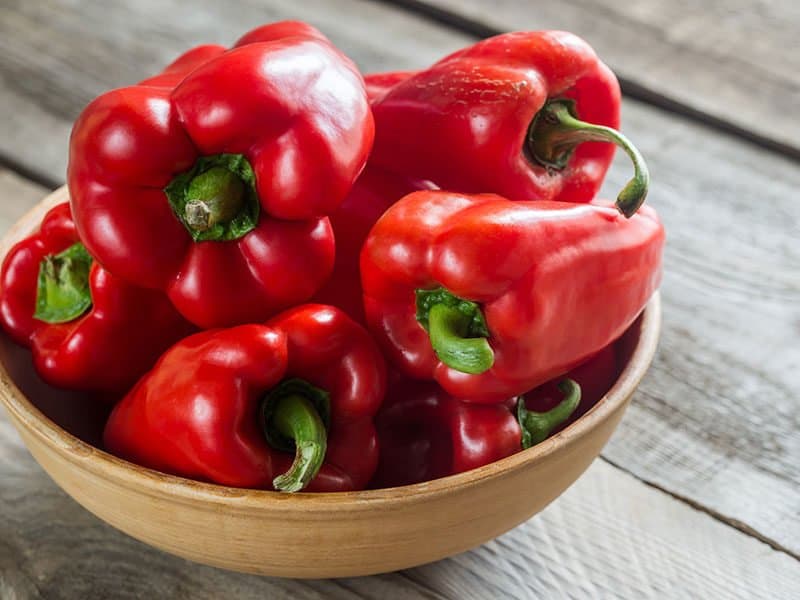 How to Substitute: You can use bell pepper powder with an exact amount of paprika in the recipe.
Gochugaru Powder
If you like to cook Korean dishes, the chance that you have gochugaru powder in your spice rack. Gochugaru powder is Korean hot pepper flakes. It's an Asian blend of spicy red peppers.
Gochugaru powder has a tremendous blended spice flavor to it that stays relatively mild, making it a good substitute for paprika. It can also add great color to dishes just like paprika, so in a visual sense, gochugaru is a worthy alternative.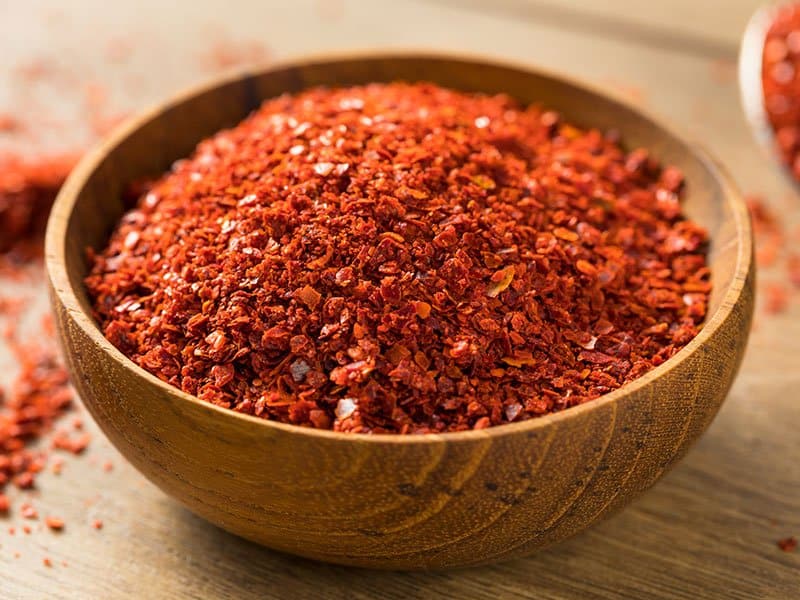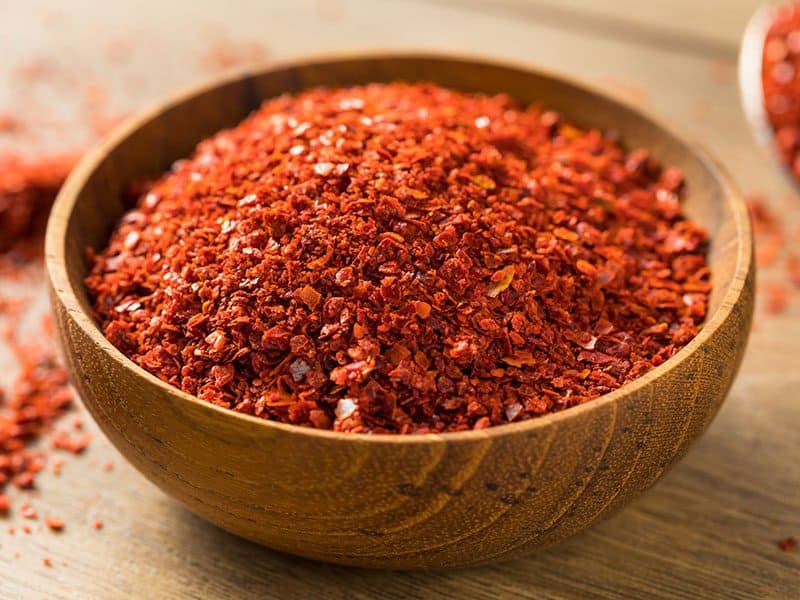 How to Substitute: One teaspoon of gochugaru powder is equal to one teaspoon of mild paprika. If you want to spice up your dish, feel free to add more.
Chili Powder
Chili powder is a great substitute option if you want a mild flavor. Chili powder is a blend of spices and chilis (such as cayenne pepper, paprika, garlic powder, cumin, ancho chili, jalapeño, and/or onion powder). As a blend, it has a combination of different flavor profiles, such as earthy, mildly spicy, and savory.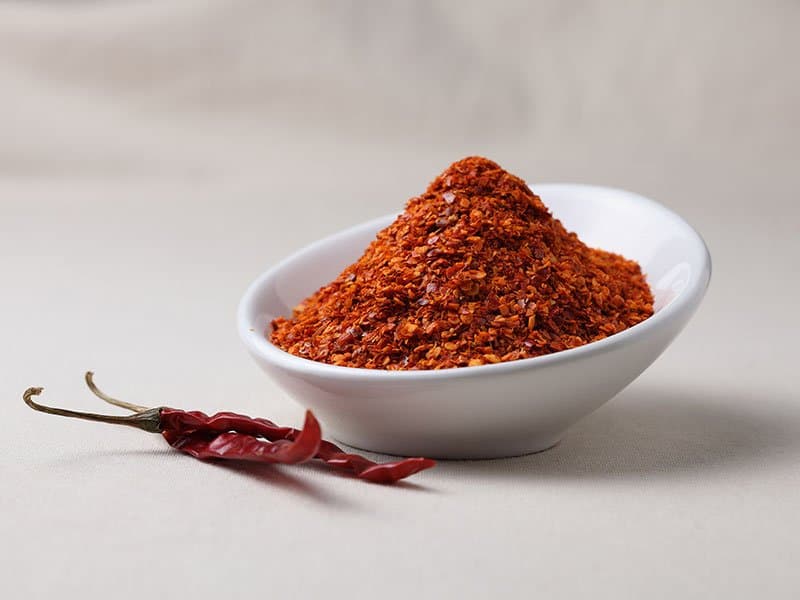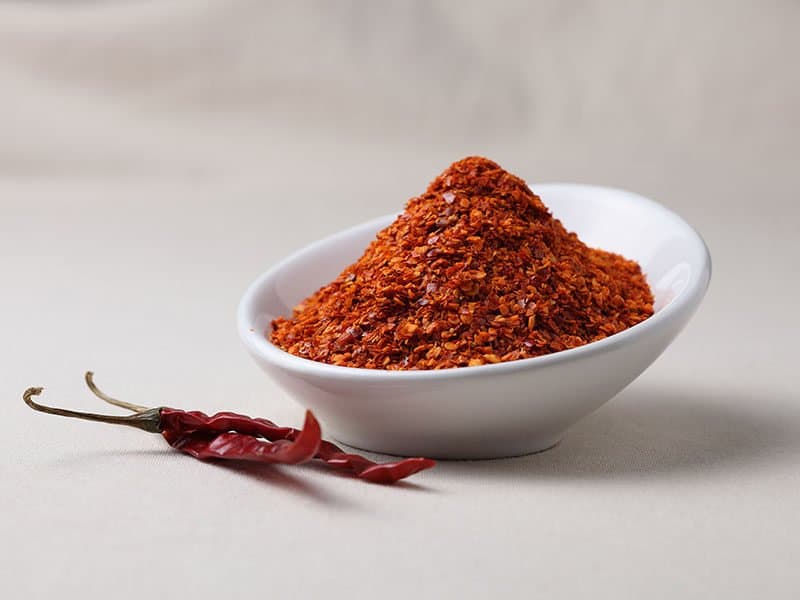 Chili powder maybe not a direct paprika substitute but will still work if you're in a paprika pinch—especially if you only need a dash for a kick of flavor and color (i.e., deviled eggs, hummus, or curries).
How to Substitute: Due to the differences in flavor between paprika and chili powder, let your tastebuds guide you and start with a small amount (for example, ¼ teaspoon of chili powder for one teaspoon of paprika and work your way up from there).
Ancho Chili Powder
Ancho powder, while not a spice rack staple, is an excellent paprika alternative. It is the best bet for achieving a similar taste and deep red color.
Ancho powder is made from ground ancho chilis (which are dried and roasted poblano peppers). They have a deep red color and a slightly sweet, smoky, mild flavor. For this reason, ancho chili powder could also work in place of mild or dulce Spanish smoked paprika.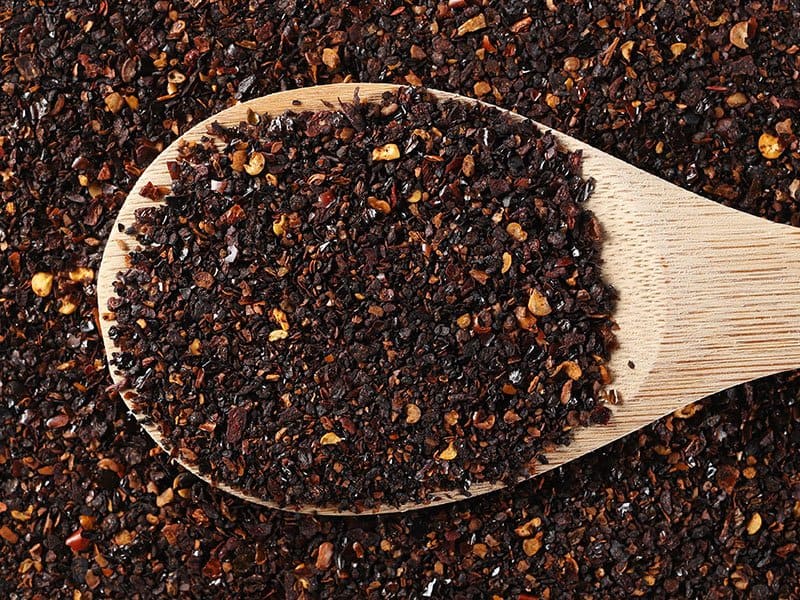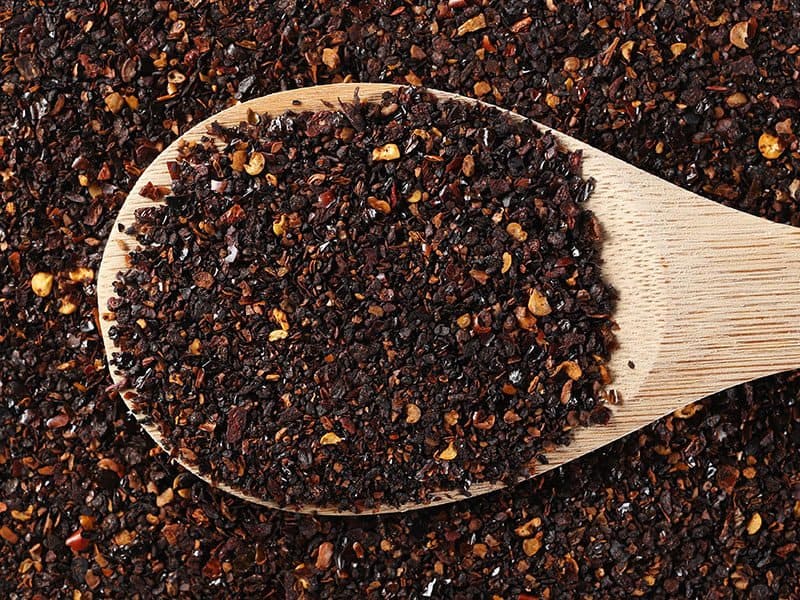 Also, be sure not to confuse ancho chili powder with regular chili powder, usually a blend of spices such as cumin, oregano, chili peppers, paprika, and garlic.
How to Substitute: Use ½ to one teaspoon of ancho chili powder for one teaspoon of paprika.
Tomato Sauce Combined With Chili Powder
When it comes to the presentation and the color of the dish with paprika, the red color of tomato sauce can be a great substitute. But tomato sauce can't taste like paprika, so hot sauce helps with flavor but not color. Tomato sauce creates the color but lacks the seasoning. Hence, combine hot sauce or chili powder with tomato sauce will help it taste more like paprika.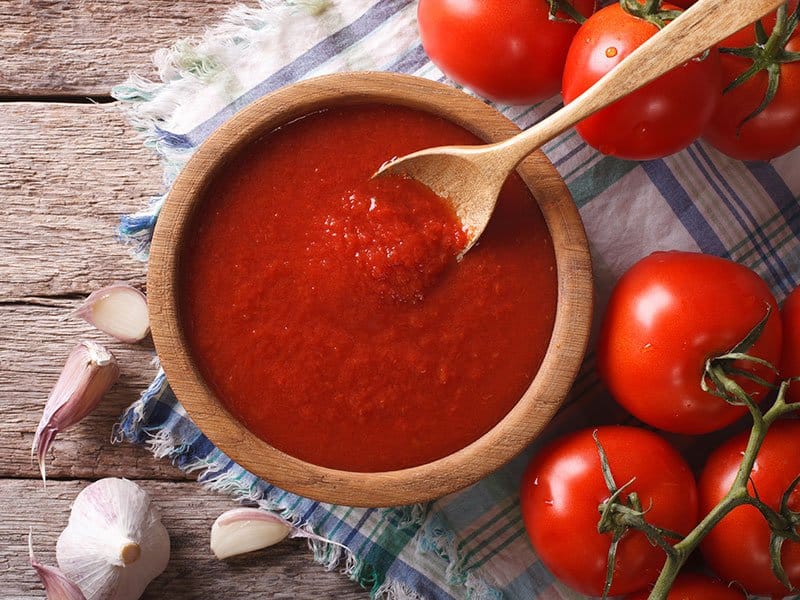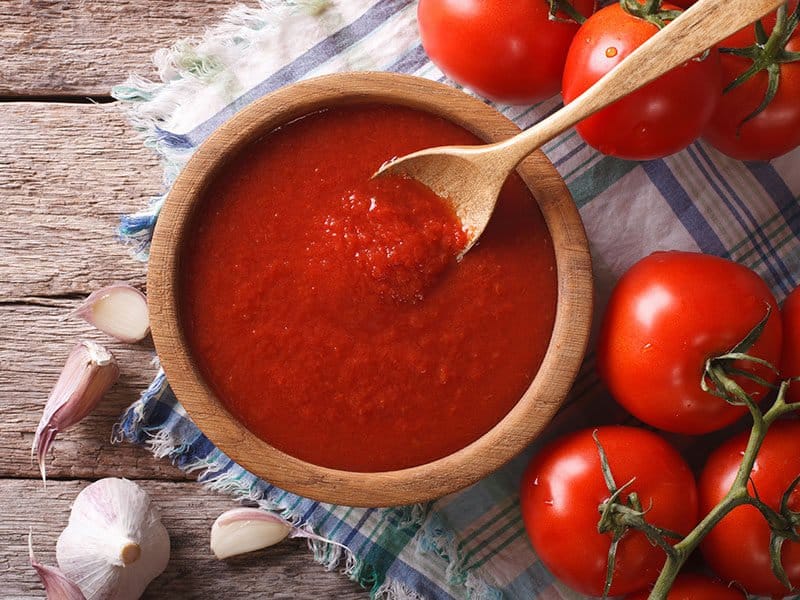 How to Substitute: Two tablespoons of tomato sauce with one tablespoon of chili powder for one teaspoon of paprika and gradually increase to reach the desired color.
Less Common Paprika Substitutes That Can Still Work
Black Or White Pepper
Black and white pepper are a staple spice in every kitchen and can work well as a paprika substitute. However, black pepper and white pepper can't replace the iconic red color of paprika. If you don't mind the color, please use this substitute in an equal amount to paprika.
Also, black and white pepper are not similar and they match with different dishes. So, you should think it through before adding either of them into your meal.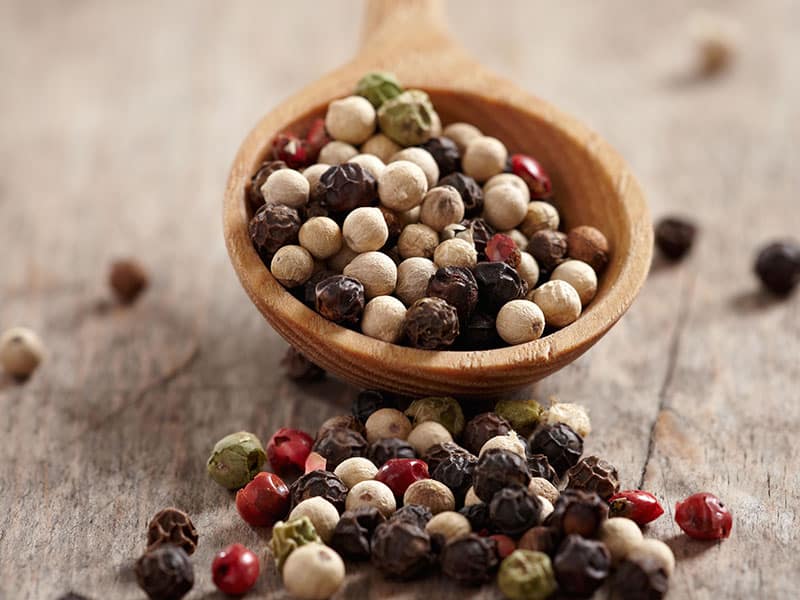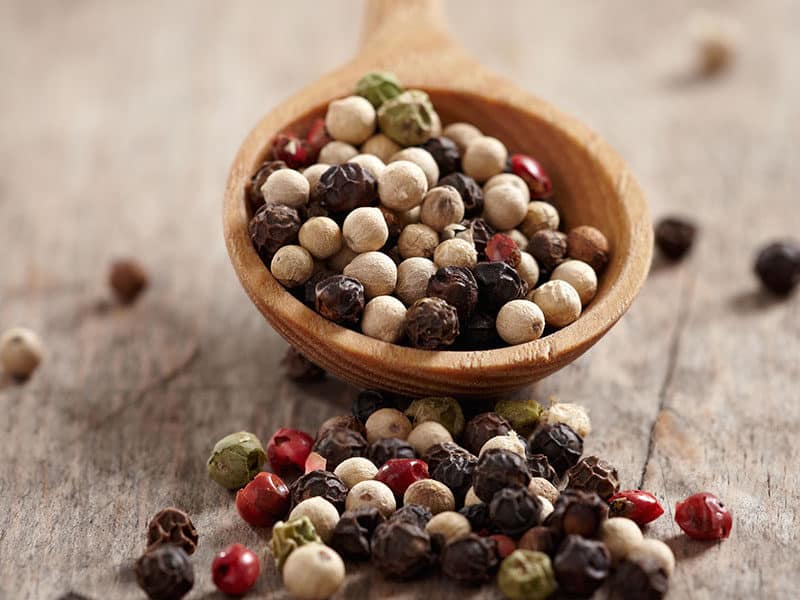 Crushed Red Pepper Flakes
If you run out of hot or smoked paprika, you can use red pepper flakes to substitute. They have a smoky and spicy flavor that can help your dish has your desired taste.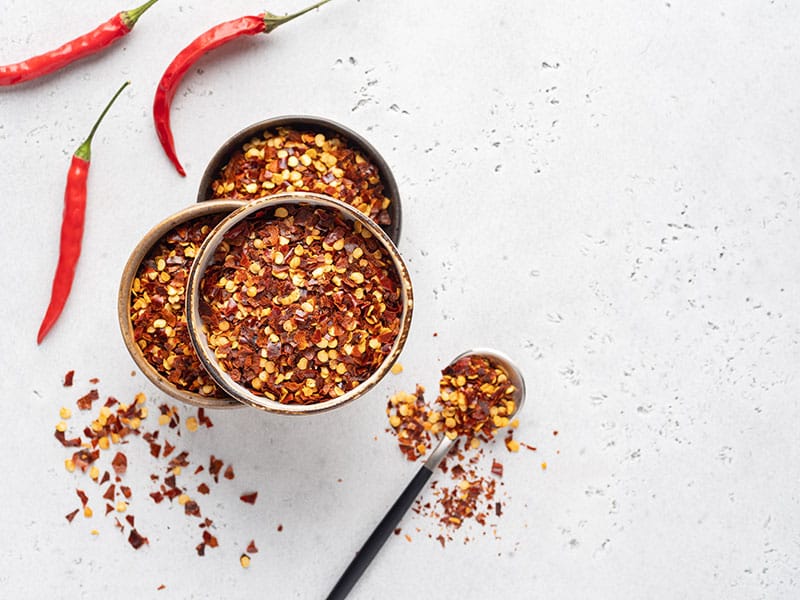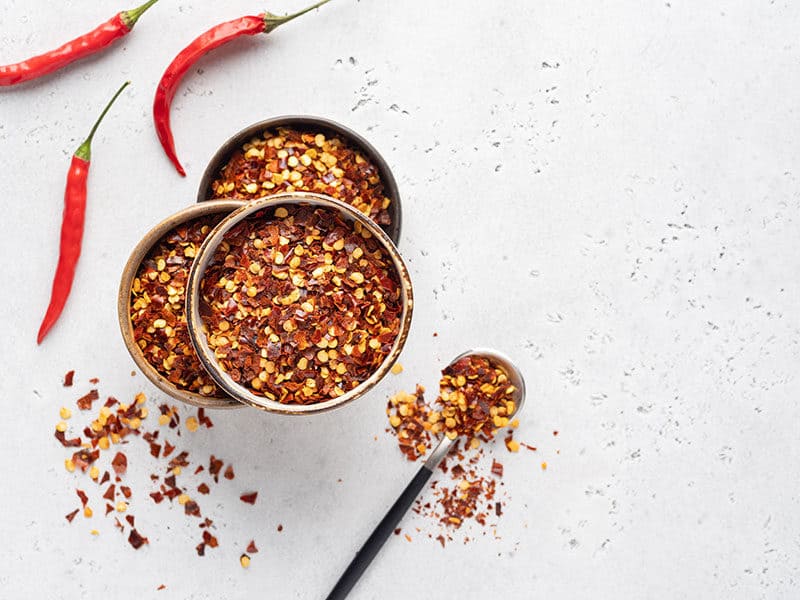 However, the downside of this substitute is its texture and color. Red pepper flakes are rarely ground like paprika. They also have a different color, and they may change the appearance of your dish.
Guajillo Chili Powder
The guajillo chile is the dried version of the mirasol pepper, a thin-skinned chile from the Zacatecas, Durango region of Mexico. Guajillo chili powder has a complex aroma include berry, pine nut, and green tea. It's considered an excellent substitute for smoked and mild-hot paprika.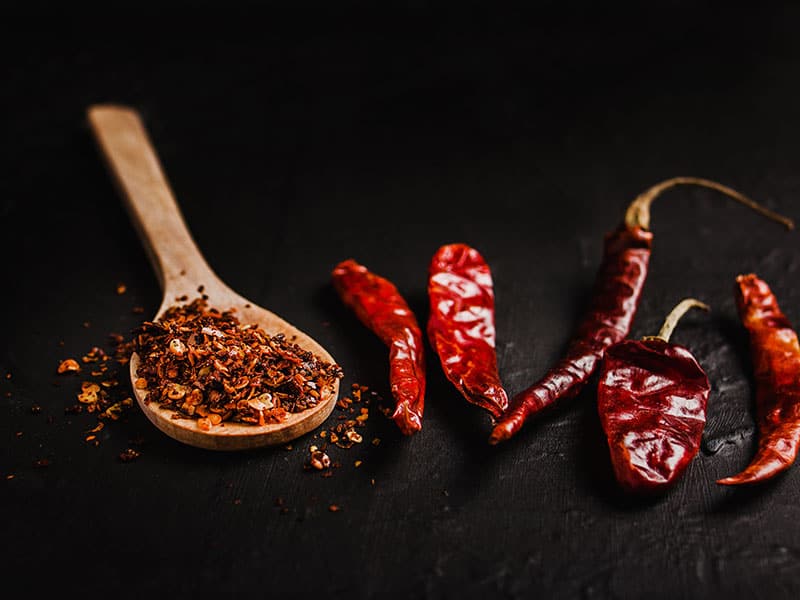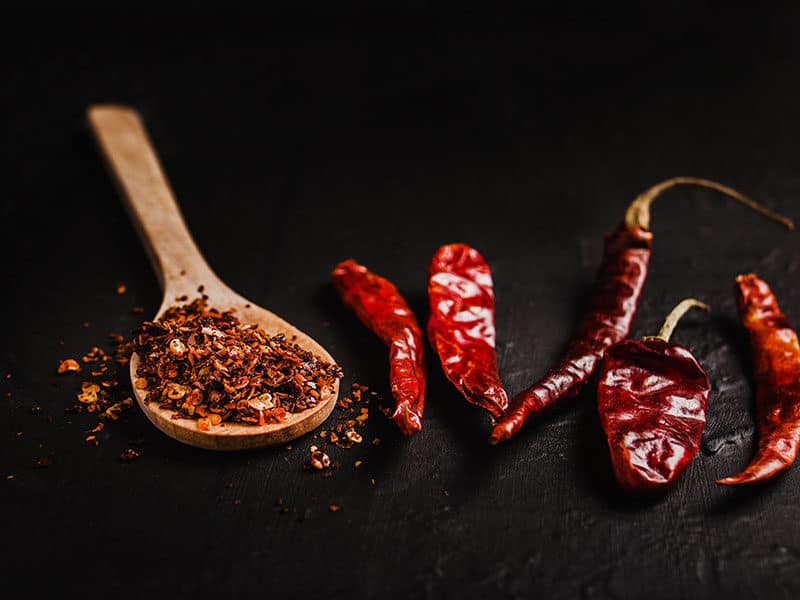 Making Your Own Smoked Paprika At Home
Suppose you have time to make paprika at home. Follow these below easy steps that I have succeeded before. Making paprika with this recipe will produce a delicious product as a store-bought. Making paprika at home is also a fantastic way to use up extra peppers out of your garden or even when they're in season.
The recipe I'm going to show you is for making smoked paprika – the paprika that adds such a wonderful flavor and color to any of your dishes.
What You Will Need:
Fresh chili (you can use 1 type or mix different types depending on the paprika taste you want to make), each pound of fresh chili peppers can produce about 4 to 5 ounces of dried chili, and after grinding, can get about 3/4 cup of pepper powder.
Wood (oak wood is the best, but you can use any kind whether you like)
Smoker
Tongs
Gloves
Grinder
Parchment paper
Step-by-Step Guide:
Step 1: Rinse and Prepare
Keep in mind only use fresh peppers, and throw away rotten ones. Wash and dry your peppers. Make sure your peppers are clean before drying.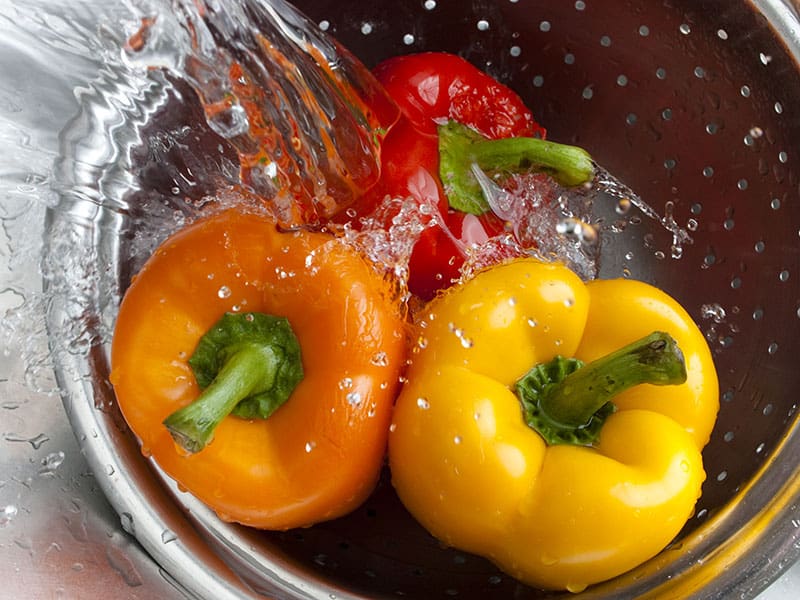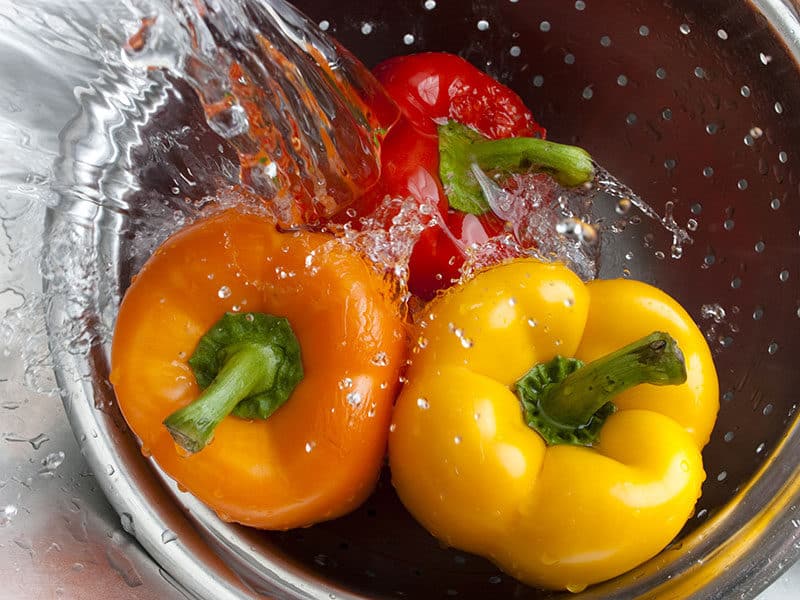 Remove the ribs, seeds, stems, and the center of the peppers. Remember to wear gloves when you're doing this step because their oils can burn your skin, and it's not like it will go away immediately.
Slice the peppers into thinner ones or rings. If you do it in large quantities, a vegetable chopper from trusted brands will be faster. You can also leave the peppers whole if you prefer, but they will take much longer to dry.
If you use whole peppers, remember to cut a slit across each entire pepper to make sure that the smoke can penetrate.
Step 2: Smoke
Have your smoker ready for the dried peppers you've prepared. This smoking process will take about 3 hours if you're using an electric smoker or longer if you're using a regular smoker. It also depends on the size of the peppers and the humidity where you live.
While smoking peppers, remember to turn them a couple of times. It would be best if you used the tongs to turn them easier. Keep smoking until you see them gradually dry out. The smell of smoking chili peppers can make you cough, so turn on the kitchen hood.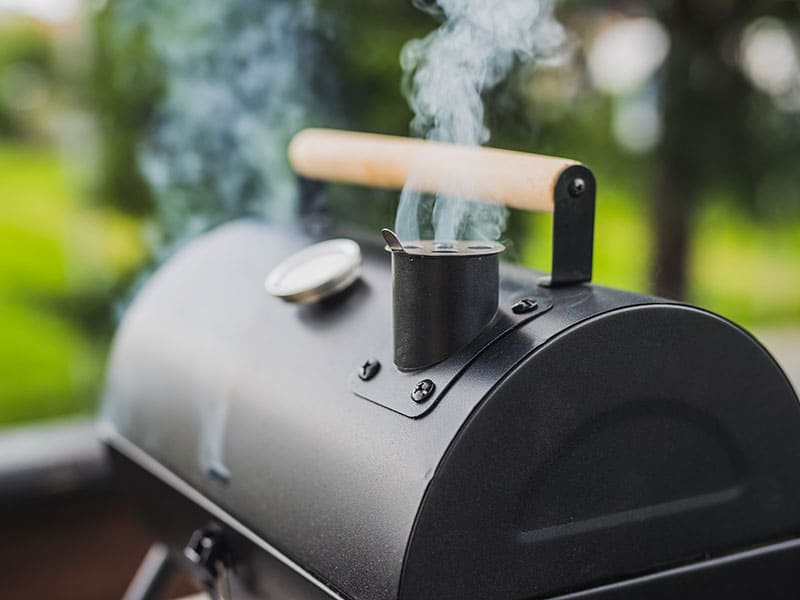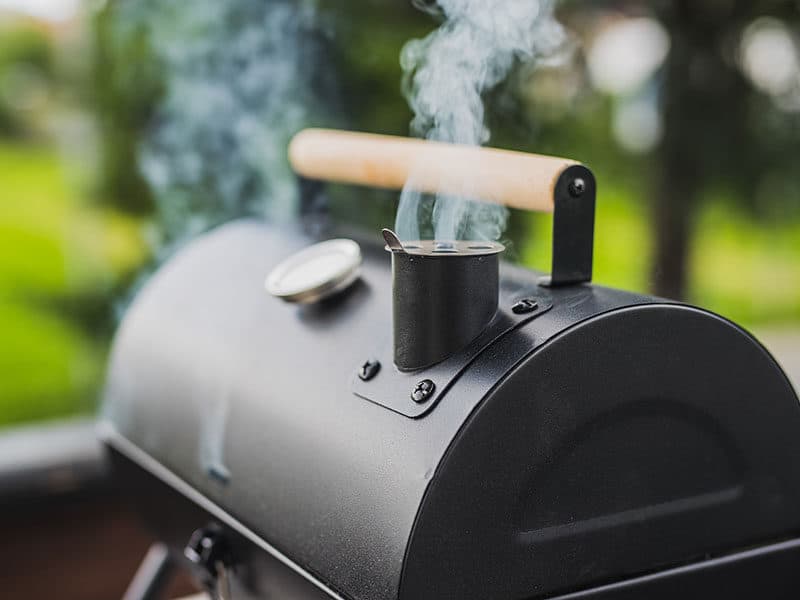 Step 3: Dry
Your smoked peppers are already fragrant, but they are still pretty much wet and fleshy, which is not very ideal for storage. To achieve a more intense flavor and aroma, you can dry paprika directly under the sun like the traditional process.
But if the weather is not favorable, you can dry them in the oven as well. Set the range at the lowest possible setting and turn the peppers a few times. Remember to dry the peppers long enough for them completely dry inside out.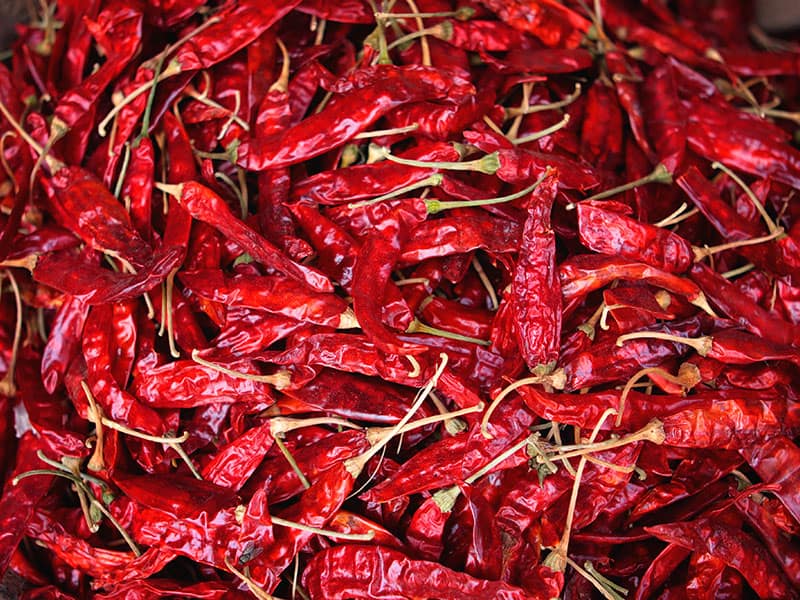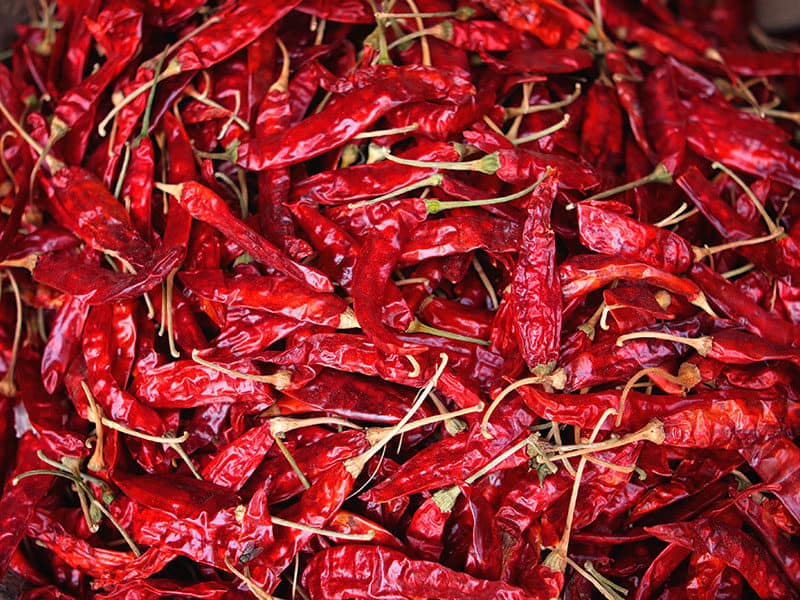 Step 4: Prepare for Use
To get the best taste and preserve your smoked and dried peppers' smoky flavor, I recommend only grind them once you're ready to use them.
Your smoked and dried peppers should be stored in a sealed container and placed in a cool, dry place away from direct sunlight. If kept well, they can be used for several weeks.
Step 5: Storage
Smoked paprika doesn't precisely go wrong, but it loses potency in a period of six to eight months. Your smoked paprika should be stored in a closed cupboard, drawer, or anywhere away from direct sunlight and moisture. And remember to keep paprika away from the oven so that it will not be affected by high temperature.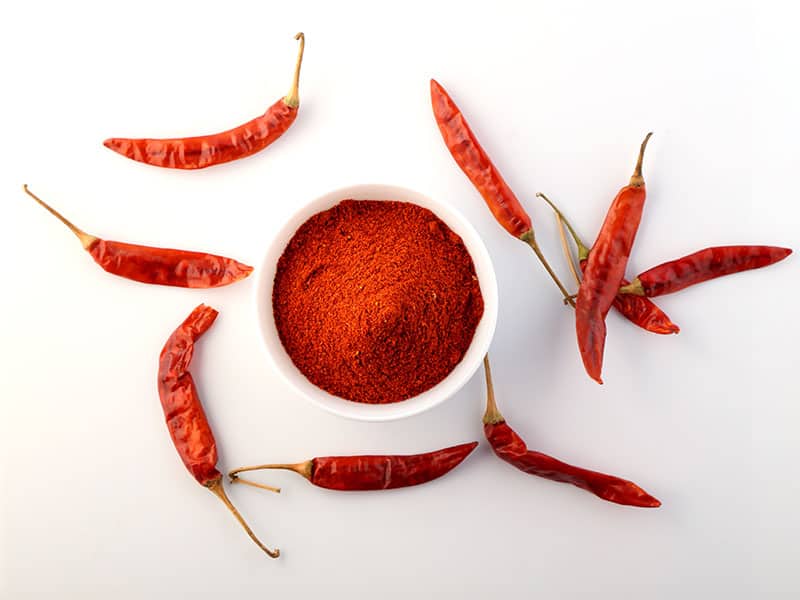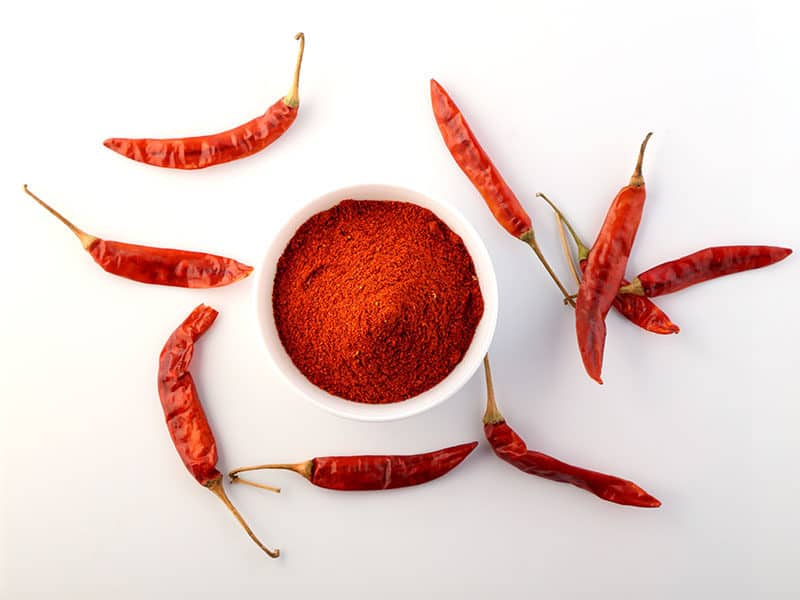 In Conclusion
Fortunately, many spices can be substituted for paprika without changing the color and flavor too much. However, if your cooking using traditional recipes that need paprika, I recommend using what the recipe calls for, as the paprika is there for a reason. Its flavor and color are intended to give the dish an overall flavor profile and aspect that substitutions can't add.
Thank you for reading my post. I hope my paprika substitute list can help you out. If you know of any other paprika substitute, please leave a comment below. Everyone appreciates your sharing. Have a nice day!
Nutrition Facts
1 servings per container
---
Amount Per ServingCalories180
% Daily Value *
Total Fat 2g

4

%
Sodium 41mg

2

%
Potassium 1449mg

42

%
Total Carbohydrate 39.7g

13

%

Dietary Fiber 6.8g

24

%
Sugars 23.9g

Protein 8.4g

16

%
---
* The % Daily Value tells you how much a nutrient in a serving of food contributes to a daily diet. 2,000 calories a day is used for general nutrition advice.