Does jam go bad? This is the question you properly ask when you crush into a jar of jam. Which you don't remember when was the last time you opened or bought it.
Jam as many other foods, it has a shelf life. You can follow the best-by-date on its packaging. But you are still unsure if your jam is edible or not.
Moreover, it can go wrong due to some external features such as heat or light. That makes it go bad before the expiration day comes.
If you weigh these problems, keep on reading. I will discuss how you know if jam goes bad, the jam shelf life, how to store jam in the reading below.
Sounds interesting? Let's move on to the first part now.
If You Notice Those Signs, It Means Your Jam Goes Bad
Jam has a transparent texture that makes it easy for you to notice any strange things happening inside it. If your jam has some of these reasons, it is going to be bad.
Mold and yeast: This is the most visualized evidence you can notice in the first. Suppose there is an ugly, weird layer cover on the surface of your jam. It is mold or maybe yeast.
Smell: You may see a smell like alcohol in a jam. The alcoholic smell appears that means your jam is fermented.
Organic Growth: Besides mold and yeast, organic growth is easy to notice evidence to tell that your jam is bad.
Some Reasons Make Jam Go Bad
The expiration date is not the only reason to make your jam go bad. There are other reasons to make your jam go wrong before the best-by-date.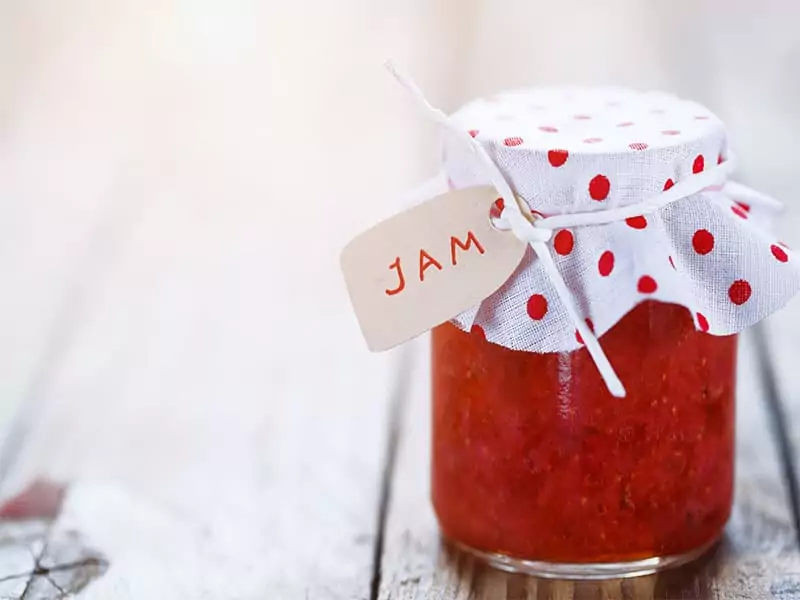 Heat:
In the jar's packaging, the producers usually print a sentence that is "refrigerate after opening", which means that you ought to keep your jam in the refrigerator to ensure food quality after opening.
The sugar in jam can attract insects to come. If there is sugar-free jam, there is no preservative in it, and the room temperature may promote the spoiling process of jam.
It would help if you made a habit of always keeping the opened jam in the fridge. When you need to use jam, make sure that you won't leave it on the table for more than an hour. If the jam is unopened, you can store it in the pantry until you open it.
Untight Lid:
When the lid is popped, the jam will be oxidant by the leaking air. This will promote the growth of mold or urge the process of building yeast. When you notice that the lid is rusting and bulging, it means the jam inside is no longer preserved for its taste.
Especially if your storage place is wet, a broken lid will make a chance for the mold, yeast, or organic growth to build upon your jam.
Another good habit you should take is to tighten the lid properly after each use. This will help to last the shelf life of jam.
Dirty Spoon:
The spoon you use to transfer jam always needs to be a clean one. If you use a dirty spoon, the leftover things on the spoon may drop onto the jam and make it not pleasant to use.
Make sure that whenever you need to use jam for a quick and filling breakfast or a snack, you have to use a well-washed spoon to prevent any unwanted bad cause.
Furthermore, don't dip things directly into the jar of jam. This action will push your jam to the edge of spoiling.
How To Know The Jam Is Going Bad
Jam is a mixture of fruit flesh, sugar, water and some other additives. To know whether jam does go bad or not, you can recognize it through some obvious evidence.
Mold And Yeast:
If you notice that any mold or yeast is growing on the surface of the jam, discard them immediately without thinking.
Unlike some other foods which you can trim the mold areas and continue to use, the jam has a viscosity texture. It is an ideal environment for mold and yeast to grow. They can cause toxicity even though you already left them out.
Mold or yeast can easily be noticed by the white or green-gray color spotting on the jam surface. When you see even a tiny dot of mold or yeast, you should not use it anymore to risk your health.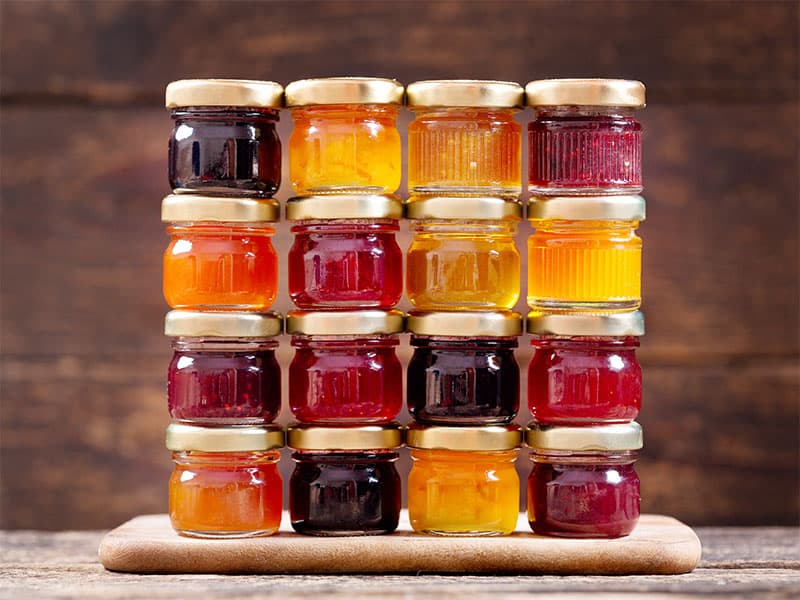 Smell
Jam smell is formed by the fermentation of sugar and fruit flesh. It is similar to the process of making homemade wine.
The fermented jam will have an alcoholic smell or sometimes an unpleasant smell. The fresh jam has a sweet smell of sugar and an identical smell of fruits such as strawberry, blueberry, orange, and apricot. If the smell changes, your jam will not be safe to eat.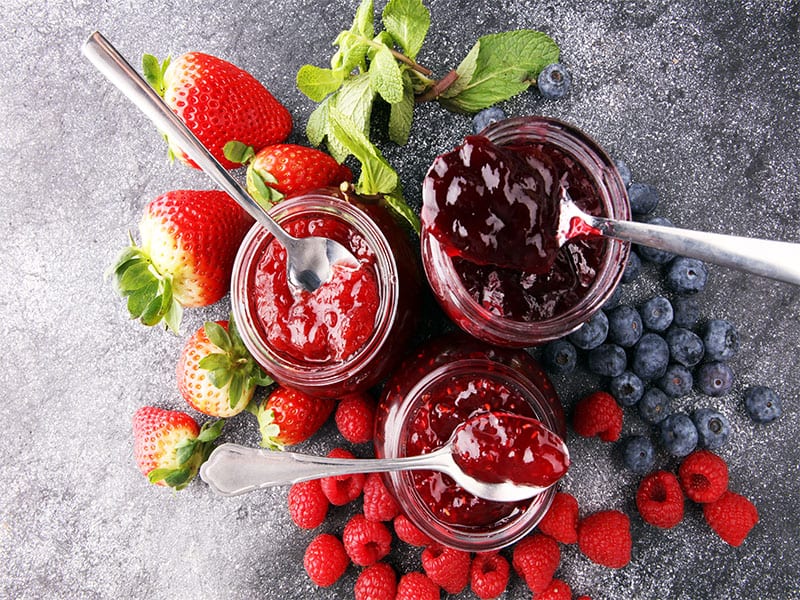 Organic Growth
As mold and yeast, organic growth usually forms on the top of the jar. It is easy to notice, and you should not continue to eat the jam when it appears.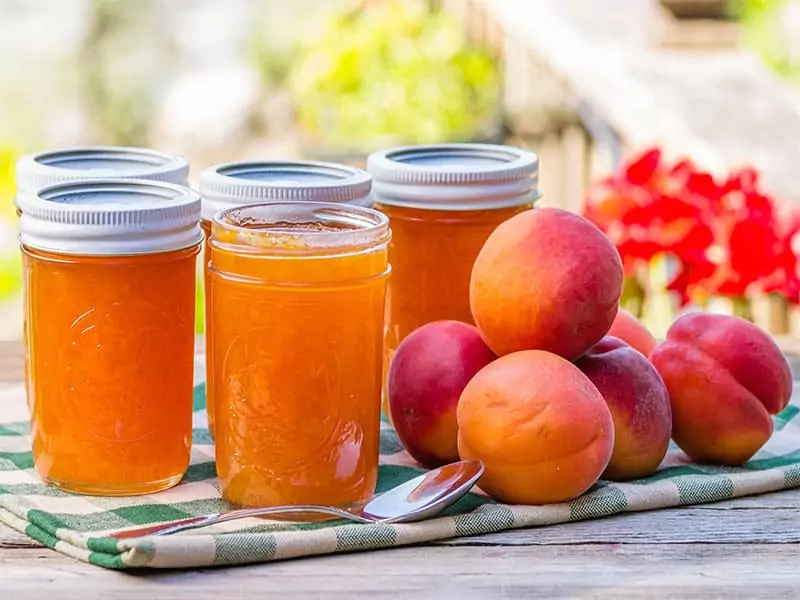 The Shelf Life Of Jam
The storage life of jam is affected by the answer to the question if sugar can turn bad. Thus, some jam products are claimed to have little to no sugar. If your jam has the line "no sugar added", then this jam will have a shorter shelf life than the ones with sugar.
Sugar is added not only to bring the sweet taste but also acts as a preservative. Some jam with less sugar will go to the dark shade in time, or it can have a tart taste than the time you first opened it. It is the normal phenomenon for the jam with less sugar or sugar-free.
Because there is no sugar mask for the fruit preserves, and there are no preservatives in it. Even if it is an unopened jam.
When jam has a darker shade than the time you bought it, check for its taste. If the taste is nearly the same or just a bit tart, jam is edible.
The shelf life of jam also depends on its situation. An unopened jam can last for almost 2 years when kept in a cold, dry place. But an open jam should be consumed within 6 months and refrigerated since you opened it.
The table below will show you how long the jam could last for up to its situation.
| Types of jam | Storage in the pantry (unopened) | Storage in the fridge (opened) |
| --- | --- | --- |
| Added sugar | 6-12 months | 12 months |
| Less sugar | 9-12 months | 8-9 months |
| Sugar free | 6-9 months | 6-9 months |
| Homemade | 2 years | 6-12 months |
However, different kinds of jam will have their variety in shelf life. Homemade jam with packed sugar can last up to two years if stored properly. While jams with a lighter color have a short shelf life than those that have a dark color.
My pro tips: When your jam is unopened, its shelf life could last for 2 years after the printed date. To make this, you have to store it in a dark, cold place. Those are harmful sources , which will have a bad effect on the quality and the life of jam.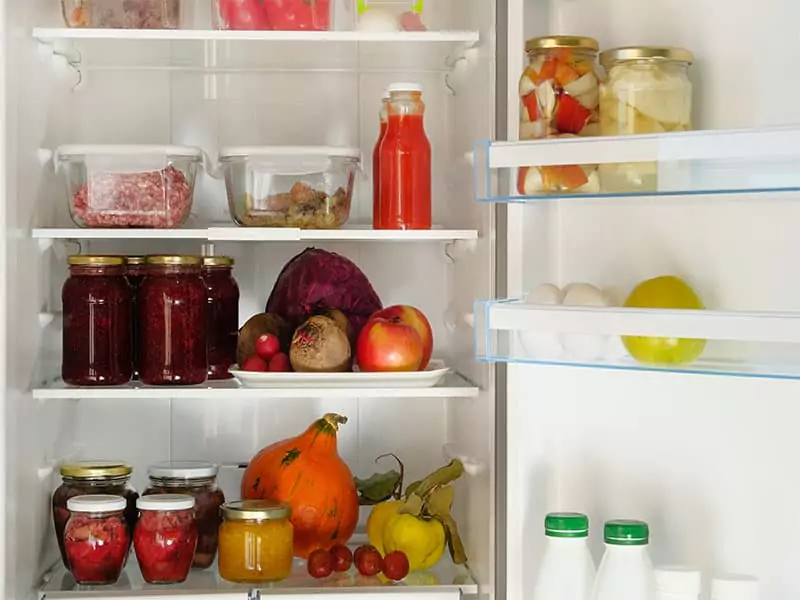 How To Store Jam
As the jam's producer recommends, you should transfer it into the fridge as soon as you open it. Storing under the cool of the refrigerator can last the shelf life of jam and prevent it from being spoiled.
When you have opened it, you need to tighten the lid properly after each use. Don't worry if it's too tight, you can always prepare an efficient jar opener in advance. If the lid is broken or can not tighten, transfer the jam to another clean jar, where its lid can close properly.
You can store them in the pantry to the unopened jam, which is to stay away from the heat, light, and wet source. An unopened jam store in the ideal condition can last for up to 2 years.
My tips: Even though you can store jam in the pantry for up to 2 years, you should check it frequently for any broken or leaked on the jar or rusting and bulging in the lid.
If you have homemade jam, this video will show you how to can jam properly.
How About Freeze Jam?
You can freeze jam to prolong its shelf life after opening. When you choose to freeze it, jam can last for 12 months in the freezer. But a defrosted jam lasts only for 3-4 months.
In the freezer, the water portion of the jam goes freeze. In some cases, this water may have a volume extension. When you freeze the jam, don't fill the jar full of jam. You should leave some space for the water extension. This may break the jar when it is made of glass.
Unless you want to break the jar, you ought to transfer it into the freezer bags.
In Which Way Do I Defrost The Freezer Jam?
To defrost freezer jam, you should gradually increase its temperature by letting it sit in the fridge for at least a night or thawing it with a defrosting tray from a trusted brand. Never try to immediately leave it at room temperature.
If you defrost it too quickly, the water in a jam will separate from the fruits and it is no longer a consistent texture. You will see a layer of water run on the surface of the jam.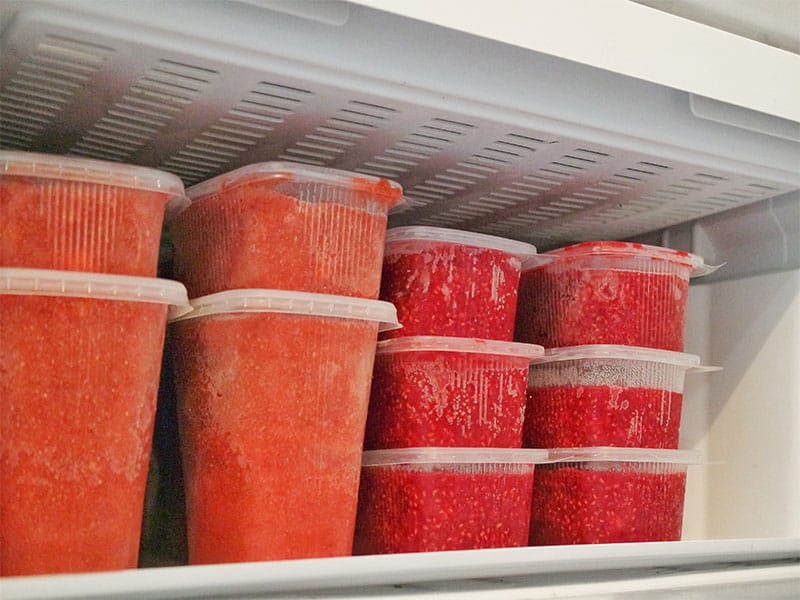 What If I Consume Expired Jam
Not only expired jam, but also jam that goes bad with mold, yeast, bad smell, or organic growth may cause risk to your health.
The expired jam, in some cases, is still edible if you store it properly. But the jam goes bad because of mold or some reasons above will be harmful to you to consume.
The visible mold or organic growth you see is just the upper part. If you get rid of it, the invisible root is still there. It contains harmful toxins which cause bad effects on your health.
Those harmful chemicals can make you have food poisoning, which causes you to vomit, stomachache, kidney and liver damage.
Do You Feel Satisfied With This Information?
As with many other foods, jam will go bad at times and by some external effects. To make your jam have a long-lasting shelf life, you should store it properly.
I hope that my information is helpful for you. Please share this writing and whether you have any idea about it. Feel free to let me know via the comment section.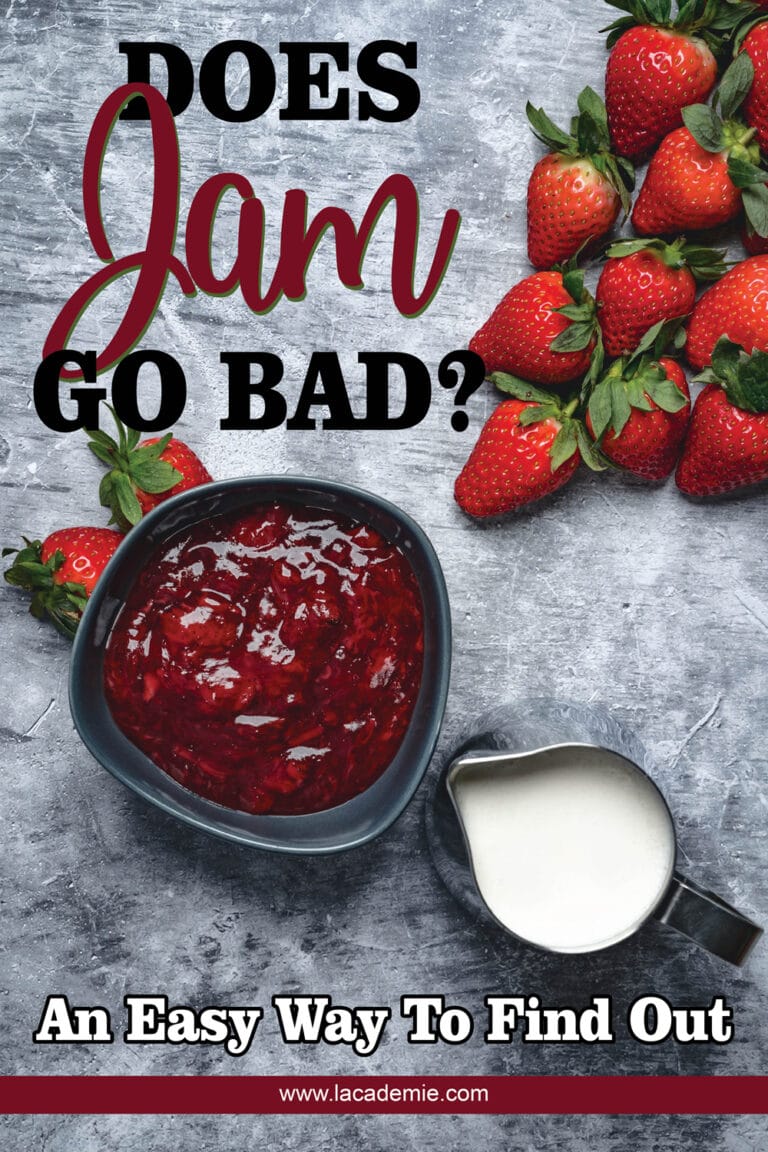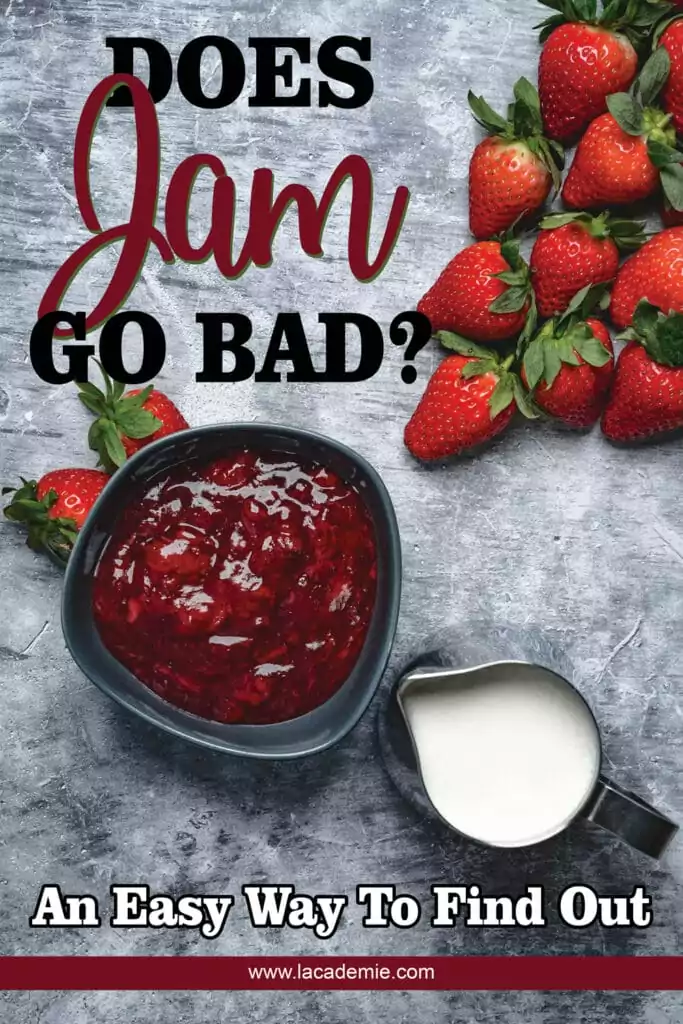 Reference
"Making Jams and Jellies." National Center for Home Food Preservation | How Do I? Jam and Jelly, nchfp.uga.edu/how/can_07/storing_jams.html.