So, you are looking for an answer to the question "how long does cabbage last?". Search no more because this guide here will provide you the answer you need.
Besides knowing how long cabbage lasts, there are also additional information on the reasons why cabbage lasts longer and proper methods of storing cabbage to keep its shelf life longer.
You will be able to know more about cabbage so you can make the most out of it without wasting!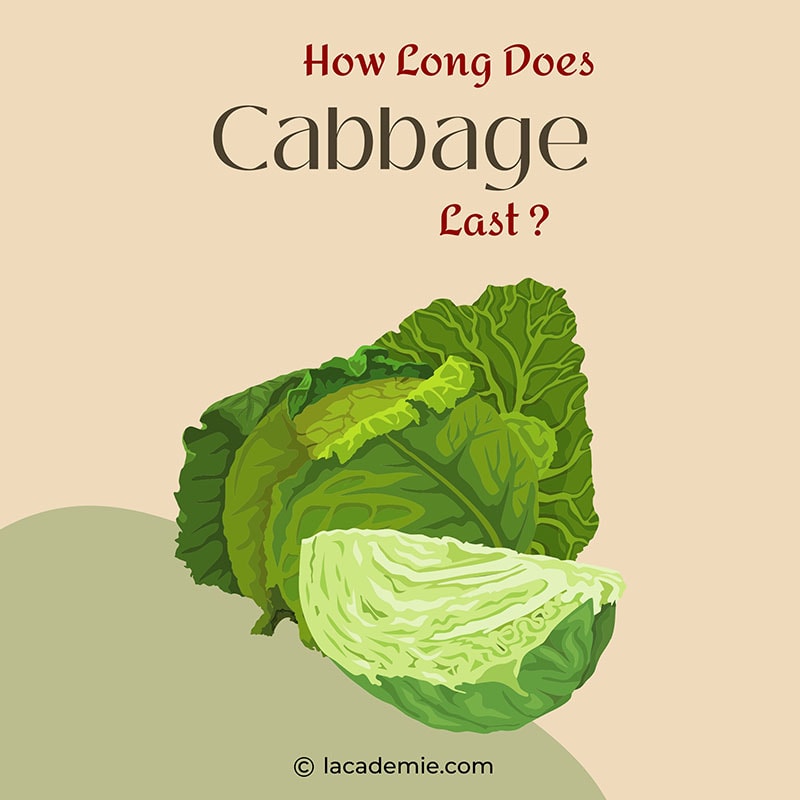 To Answer Your Question, How Long Does Cabbage Last?
Cabbage lasts longer than many other green vegetables, I'll go into details why in the following sections. I will also cover issues concerning storing cabbage (such as whether it's okay to freeze cabbage) soon. As for now, let's begin with taking a look at how long cabbage lasts.
Depending on the cabbage's situation, such as if you're buying a head of cabbage or pre-packaged cabbage, or if it's been cooked or not cooked, its shelf life will largely differ. The table below separated cabbage into different categories and explained each of its shelf life.
| Types | Room Temperature | Fridge | Freezer |
| --- | --- | --- | --- |
| Pre-packaged cabbage | Should be stored in the fridge | Expiry date | Should not be freezed |
| Head of cabbage | Should be stored in the fridge | 1-2 months depending on the condition of the cabbage | Should be shredded or cut into wedges first |
| Shredded cabbage | Should be stored in the fridge | 3 days after shredded | 1 year (if blanched) |
| Partly cut cabbage | Should be stored in the fridge | 3 days after being cut | 1 year (if blanched) |
| Cooked cabbage | 2 hours | 3-5 days | 1 year |
Interesting Fact: Why Does Cabbage Last Long?
Next, I will explain briefly why cabbage lasts longer than some other green vegetables.
One major difference between cabbage and lettuce, a prominent green vegetable, is the water content. Whereas green vegetables contain a high amount of water, cabbage contains drastically less water compared to these, and so it lasts relatively longer.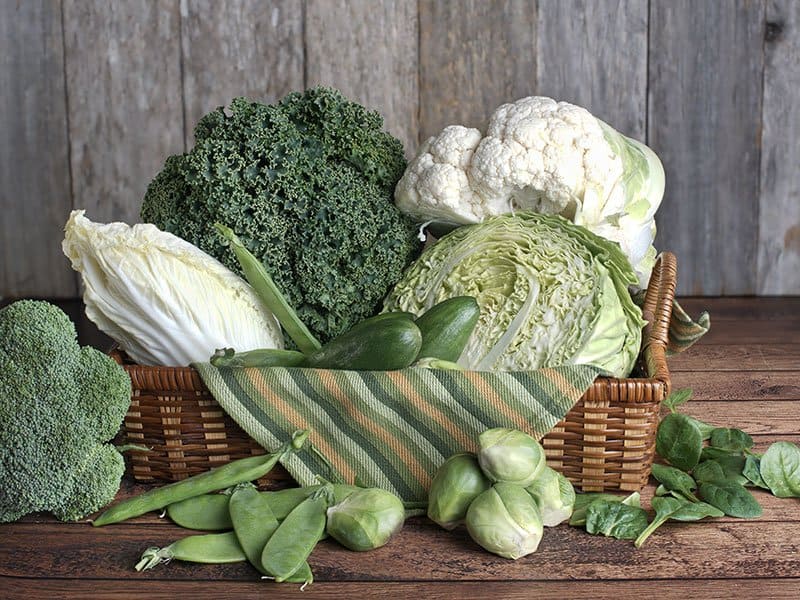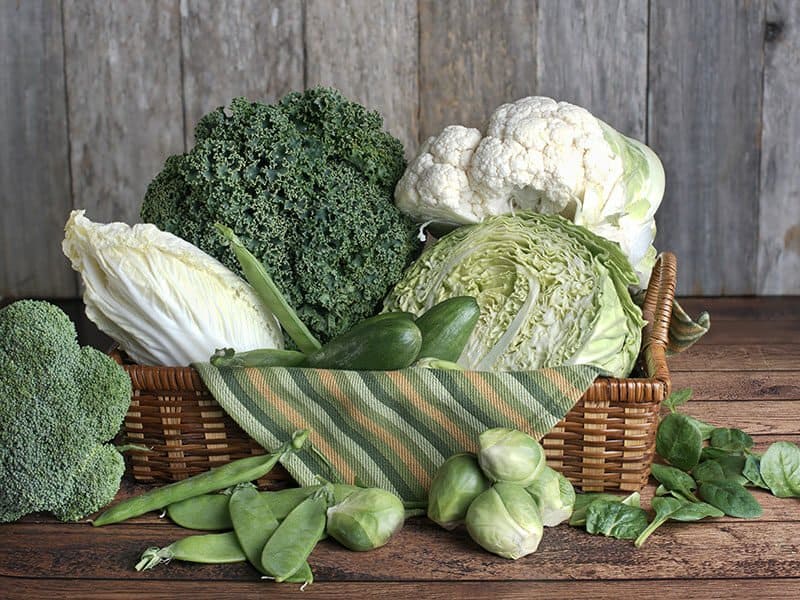 How To Select The Right Cabbage?
Like any other vegetables, knowing how to select the right cabbage out of all the cabbages in the local grocery store or market is the first and most important way to have your cabbage last longer.
These are tips on how to choose the right ones depending on if you prefer a pre-bagged version or the head of cabbage.
Pre-Packaged Cabbage
Pre-packaged cabbage is convenient since they are already being shredded, but the nutritions in the cabbage such as Vitamin C usually drops after 5 days. In order for you to get the best out of cabbage that are already being pre-packed, make sure you check the date and choose the one with the furthest expiry date.
Head Of Cabbage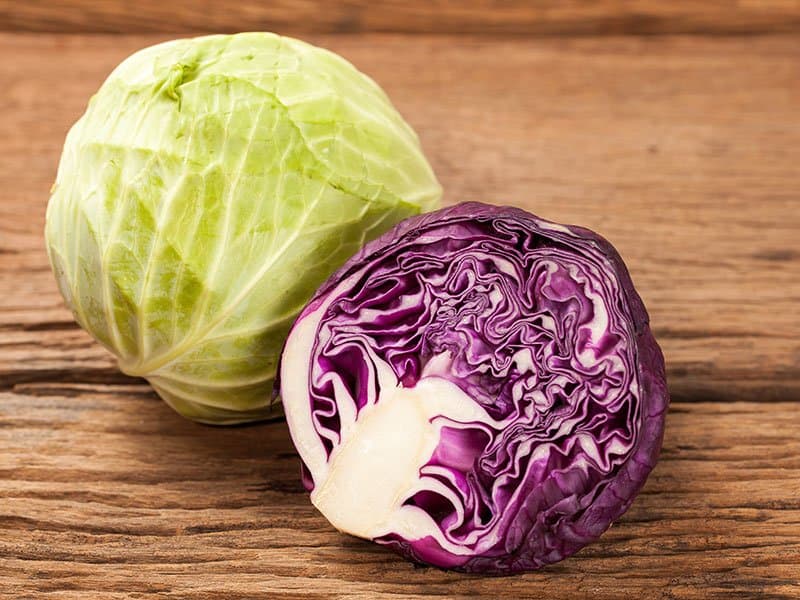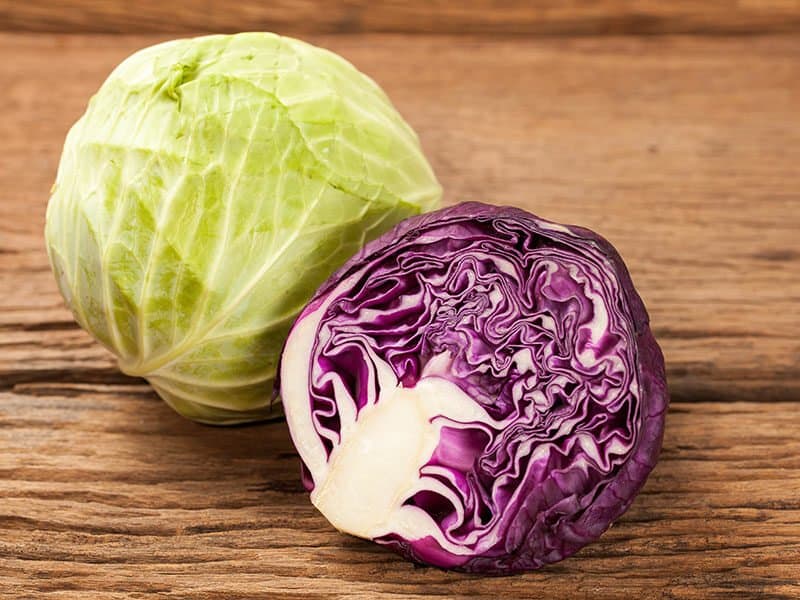 Selecting the right head of cabbage and making sure that you're not choosing an aging cabbage requires a few tips as below:
The cabbage head should be firm, leaves sticking tightly to the head. If the leaves are fluffy and not attached to the head, it is a sign of an aging cabbage.
For a green cabbage make sure to check that it's bright green. For a red cabbage, make sure the color is a deep dark.
The size of the cabbage should be heavy.
Be careful if there are any insect bites or dark spots on the leaves.
How To Store Raw Cabbage In The Fridge + Its Shelf Life?
Next, let's look into how to store fresh cabbage in the fridge depending on the situation of the cabbage. I will mention both the ways to store and the length that can be kept.
Pre-Packaged Cabbage
Once the package is opened, it is best to consume the cabbages as fast as possible. If there are some left, seal the package tightly and store in the coolest place of the fridge. Make sure you use them before the expiry date!
Head Of Cabbage
Unless you are using it right away, don't rinse the head of cabbage especially when you are about to store it. Try not to cut it too, since that will drop the Vitamin C and other nutrition in the cabbage.
Store the cabbage in a plastic bag and place it in the crisper drawer of the fridge. Usually a head of cabbage stored appropriately will last around 1 – 2 months in the fridge.
Cabbage Partly Cut Or Shredded
If you know you will only be using a part of the head of cabbage, try best to not rinse the leftover part with water. However, since the moment a head of cabbage is being cut or shredded, more or less nutrition has already been lost.
To prevent more loss of nutrition and the faster process of deterioration, wrap the leftover part tightly by a plastic bag and store it in the crisper drawer. A leftover part of the head of cabbage should not be consumed 3 days after being cut or shredded.
What to do with shredded cabbage before it goes bad? Personally, I think tossing shredded cabbage into salad is your best bet. Serve this with kabos is a fantastic idea or you can pair the dish with duck breast, sandwich, or cornbeef.
You might want to know more:
How To Store Cooked Cabbage, Fridge & No Fridge's Shelf Life?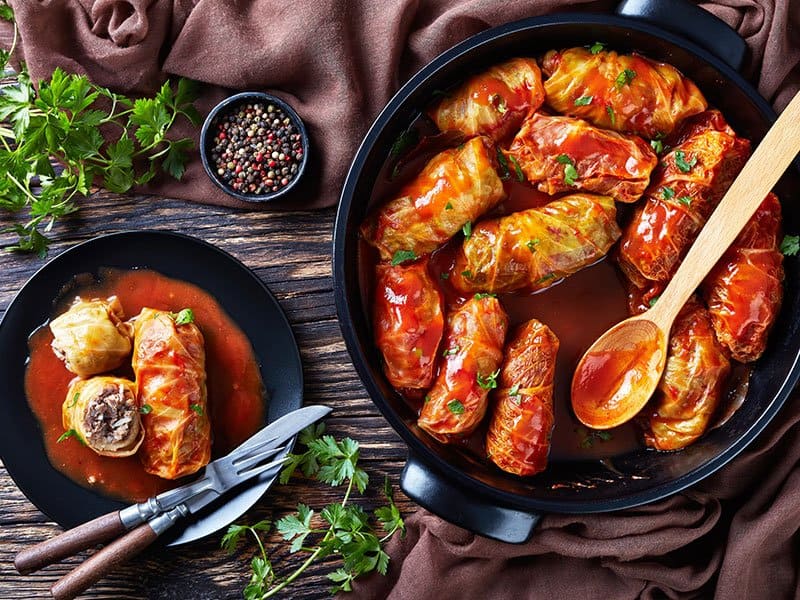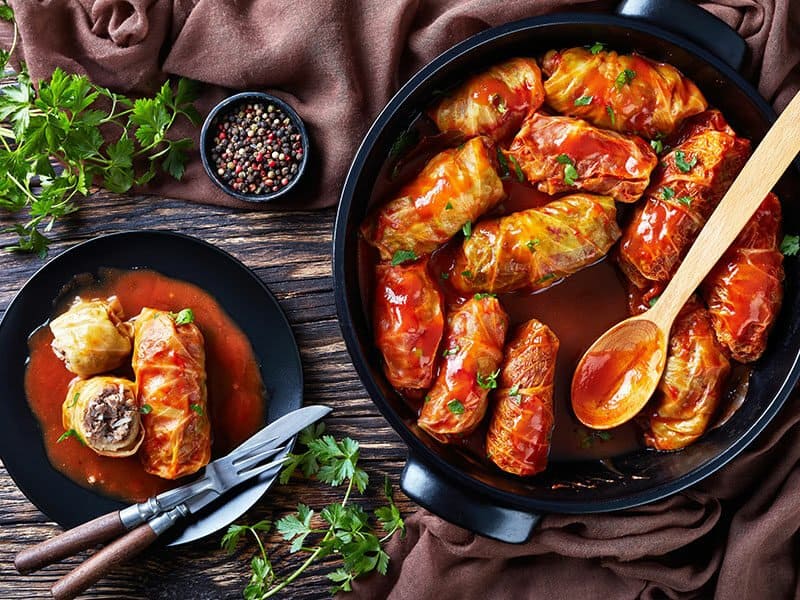 Once the cabbage is stir-fried, steamed, or cooked in any other way, the ways to store it will be different from raw cabbage. Don't worry, it's not that hard to maintain the good taste of the cabbage and safety for your body. I will show you how.
Cooked Cabbage In Room Temperature
Cooked cabbage should only be left out at room temperature 2 hours or less. Afterward you either have to store it in the fridge or toss it since bacteria grows fast at room temperature.
That being said, if you are thinking of making a lunch box for school or work that includes cabbage inside, it is better to store it in the fridge right after you get to your destination and heat your meal up right before eating.
What if there's no fridge or microwave at your school or work? A high-quality lunch box with good insulation is a good alternative. A decent bag for meal prep is also a fantastic idea, just make sure that it also has insulation as well.
Cooked Cabbage Stored In Fridge
Cooked cabbage that is covered tightly and properly stored in the fridge can be kept for up to 3-5 days. Make sure that before being stored in the fridge, the time left at room temperature is no more than 2 hours because anytime after this would affect your health since bacteria may have been growing inside before storing.
After storing, if you detect any weird smell or change in color, it is best not to consume it for your safety.
How To Store Cabbage In The Freezer + Its Shelf Life?
Both raw and cooked cabbage can last much longer when being stored in the freezer, just like other frozen foods. Below are the ways to store cabbage depending on the state of the cabbage itself.
Raw Cabbage (Shredded + Wedges)
To properly freeze raw cabbage you should follow the following steps:
1. Wash the cabbage like how you would normally wash it
2. Shred the cabbage or cut it into wedges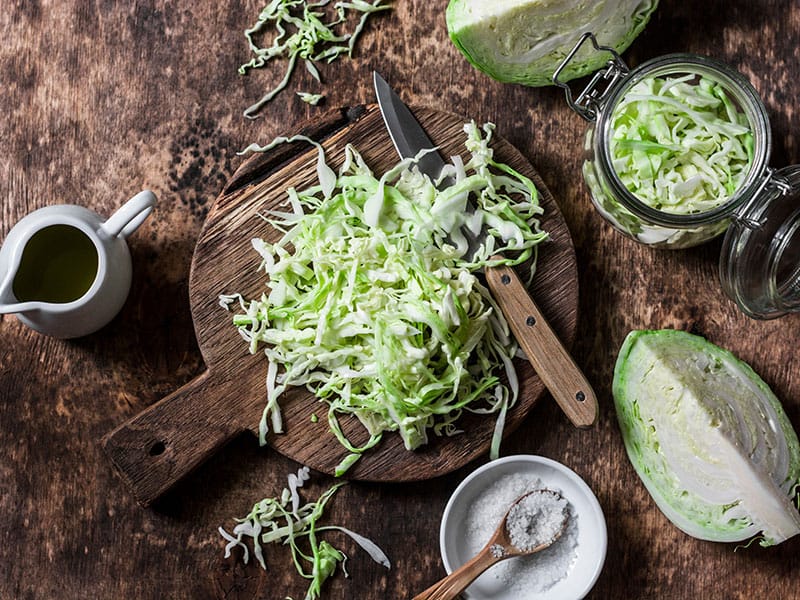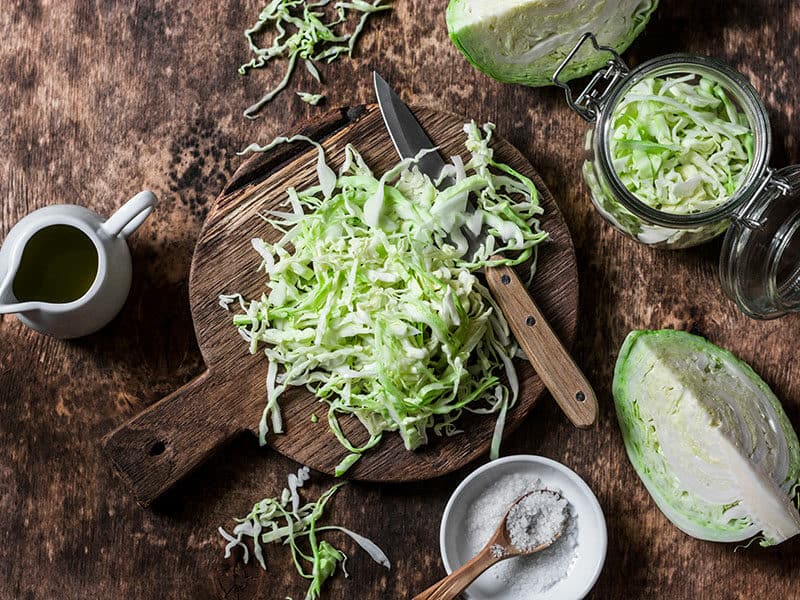 3. For shredded cabbage, blanch them for 90 seconds. For cabbage wedges, blanch them for 30 minutes.
4. Take the shredded cabbage or wedges out and submerge them in an ice bath until they are cooled down.
5. Dry the cabbage and lay them individually on a baking sheet and flash freeze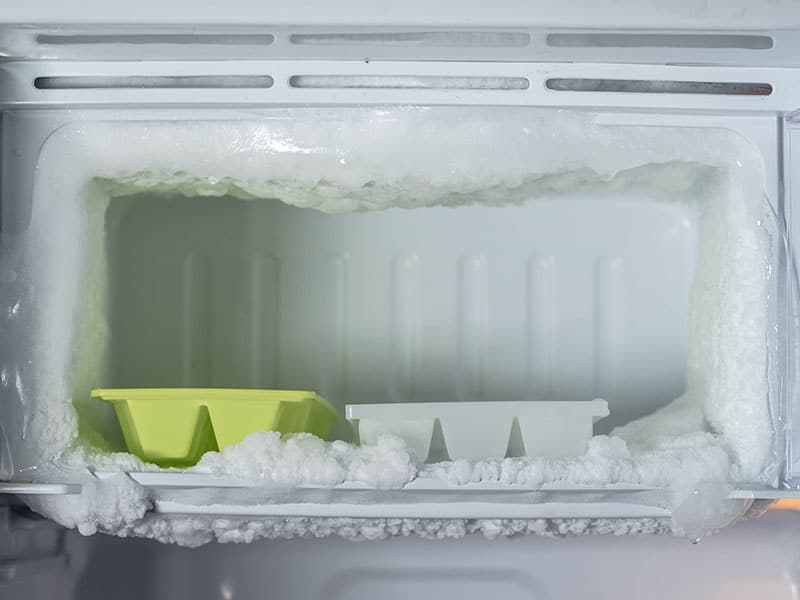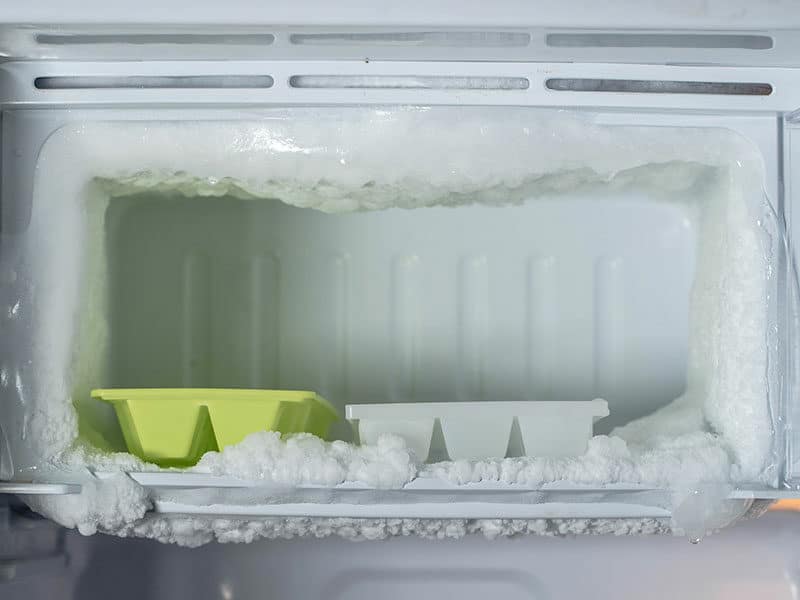 6. Once frozen, transfer the cabbage to freezer bags and seal them tightly, then put in the freezer again.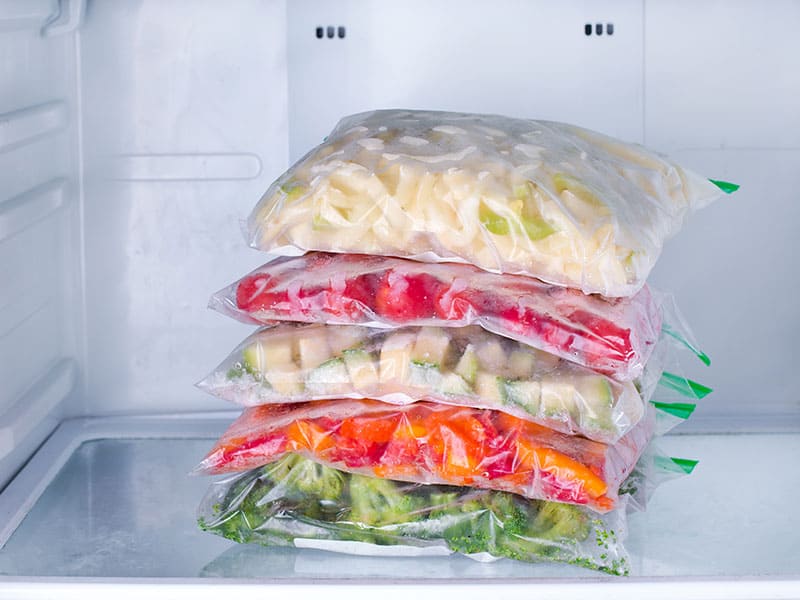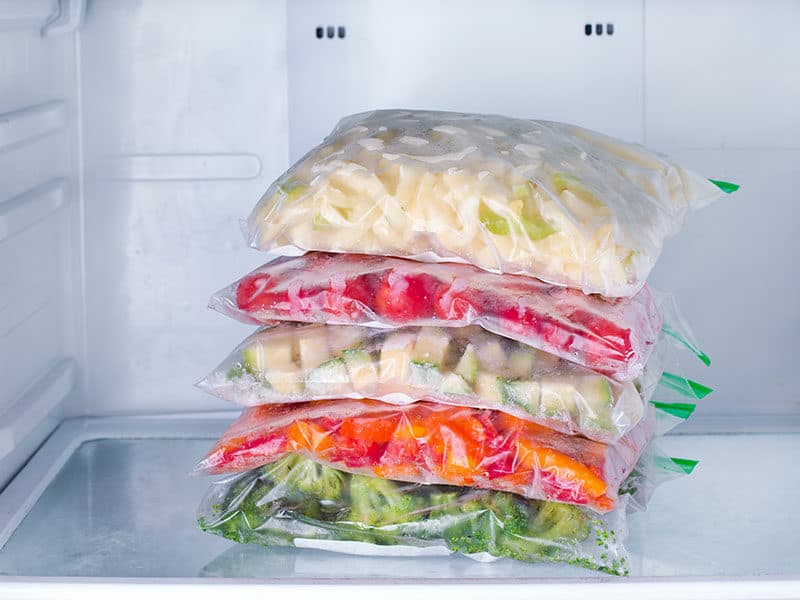 7. To thaw them, just put the bags in the fridge overnight.
You might want to know more:
By properly kept in the freezer, frozen cabbage can be stored for around one whole year.
Cooked Cabbage
Storing cooked cabbage in the freezer will be a bit easier compared to raw cabbage. Similar to storing them in the fridge, you can either put them in an uptight container or a freezer bag. Make sure the container or the bags are sealed.
Frozen cooked cabbage can be stored for one whole year in the freezer.
So, When Do You Really Have To Toss Your Cabbage Away?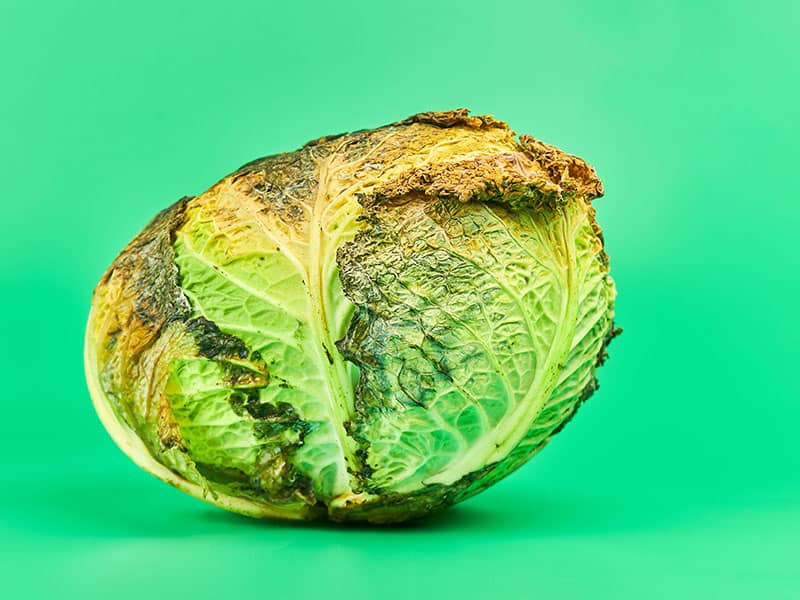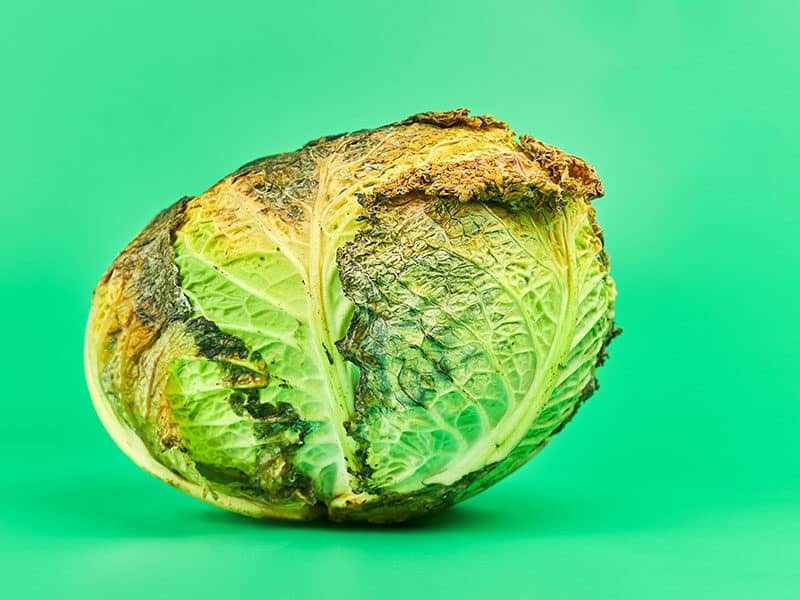 Even if you stored your cabbage, sometimes it might turn bad before you expected it, too. Cabbage that turns old and spoiled is not only "not good" for your health, but it can actually be dangerous. So, if you find your cabbage is having any signs below, it's time to toss it away.
Discoloration, when cabbage turns from a beautiful green or red to having gray or some weird colors appearing, that is a sign of
Mold or fungus growing on the cabbage
The cabbage can be felt as softer and squishy compared to when first bought
Smell will change as the cabbage is deteriorating, old cabbage smells like decay
Now that you have read everything above, I hope you were able to understand how to store your cabbage for a longer shelf life, and the appropriate length that cabbage can be stored which is safe for you to eat.
Have you tried the methods above? Did it keep your cabbage fresh during the accepted length? Have you ever experienced your cabbage going bad and what was it like? Feel free to share any of your experiences or thoughts below!