Not everyone knows how to store banana peppers properly. Preserving banana peppers in the correct ways is beneficial not only for long-term storage but also for your health. The peppers will not be spoiled, and you can also keep their fresh flavor if you store them effectively.
You have a surplus of banana peppers, and you can not eat them all at once. Therefore, you want to store them, but you have a headache finding the best methods?
Understanding your problem, I am writing this post to share with you some useful and detailed methods to store banana peppers properly. Without any further ado, let's check them now!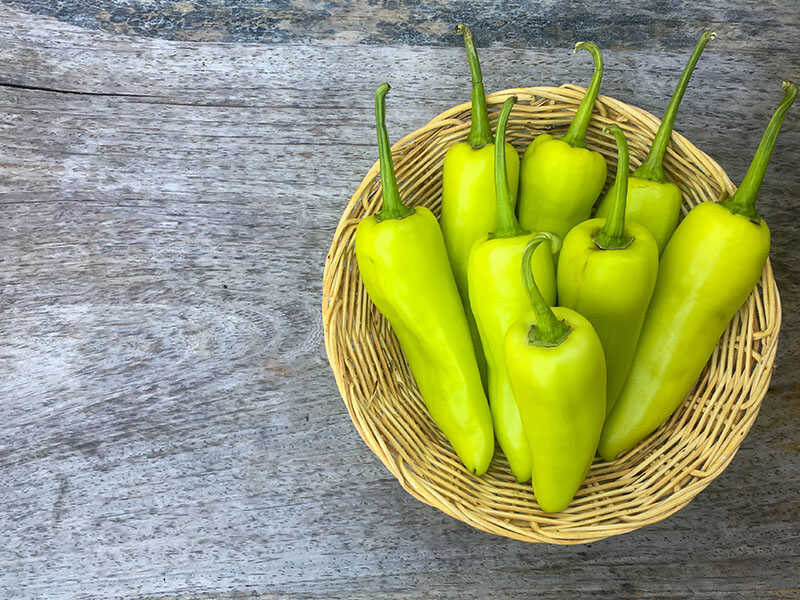 Whether you've harvested banana peppers from your garden or purchased them from a store, it's crucial to refrigerate them immediately to maintain freshness.
This applies to both whole and sliced peppers. Before storing, gather necessary materials like paper, paper bags, or plastic bags. Here's a simple guide:
In order to keep the banana peppers last longer, you should freeze them. You will need a cutting board, a knife, and freezer bags or airtight containers to carry out this method.
The final method I'll discuss is creating banana pepper flakes. This is an excellent option if you have an abundance of peppers.
Before starting, ensure you have the following items: a knife, cutting board, flat surface trays, a hair straightening iron, mylar bags, and oxygen absorbers.
Once you have all the necessary items, follow these steps:
What Should You Know About Banana Peppers?
What Are Banana Peppers?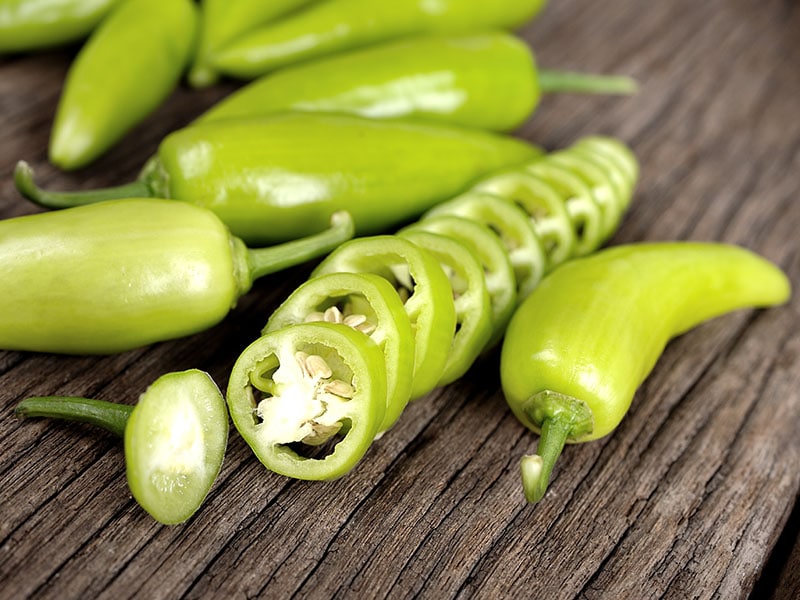 Banana peppers are also called yellow wax peppers or banana chilies. They are one of the variations of Capsicum annuum species. They are usually bright yellow, but they can turn to other colors such as orange, red, or green when they ripen.
Where To Find Banana Peppers?
They are often sold in bulk at any grocery store or grown in your home garden. Like other Capsicum annuum species, banana peppers are easy to plant; they do not require any special treatment. Banana peppers can be grown in any climate, especially warm climates.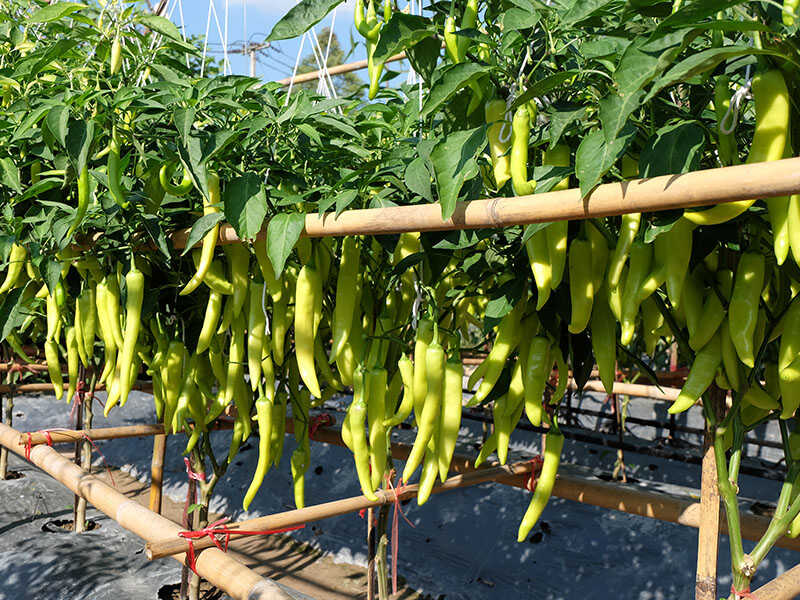 What Is The Nutrition Information of Banana Peppers?
Eating banana peppers is very good for your health because they contain a lot of beneficial nutrients (defined by the USDA), including vitamins and minerals. They are also low in calories (33 calories per cup). (1)
Here are some health benefits of banana peppers:
Help In Weight Loss Process
Lower Blood Pressure
Speed Up The Digestive Process
Improve Brain Function
How Do People Usually Eat Banana Peppers?
Although they belong to the chilies family, banana peppers are not considered a kind of hot chili. They measure at 0-500 Scoville Heat Units (SHU).
Banana peppers have a mild, tangy, and slightly sweet taste, which makes many people confuse banana peppers for pepperoncini. They are also compared with bell peppers because of their similar taste.
There are several ways to eat banana peppers. People usually eat them fresh or use them as an ingredient to stand in for Serrano peppers. Some of the common ways of eating banana peppers:
Banana peppers are mainly pickled and served with garnish pizzas, sandwiches or Greek salads, etc.
Stuffed banana peppers are served with a lot of kinds of Italian sausages and cheeses.
The sliced or diced banana peppers are also one of the ingredients of many relishes and Salsas.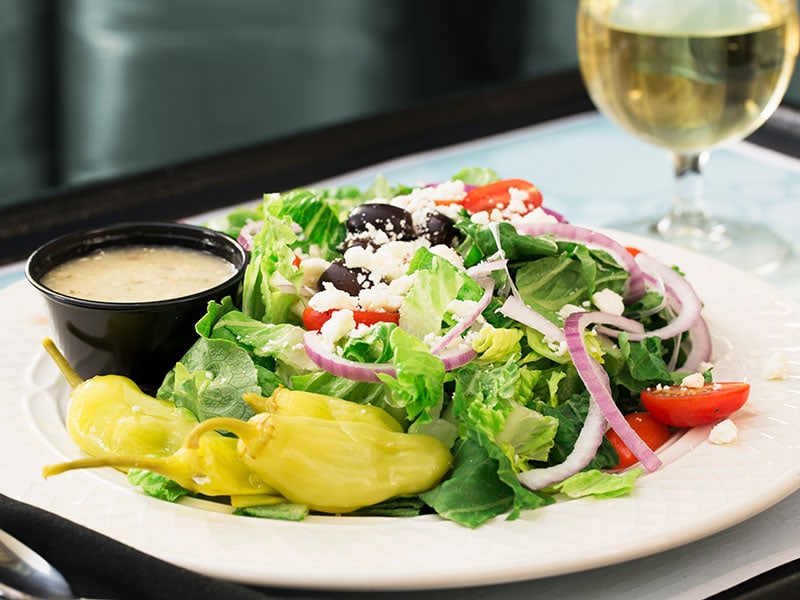 How To Choose High-Quality Banana Peppers?
You should know that the amount of time you can enjoy your peppers depends on your methods to store them. In addition, it also depends on the quality of those banana peppers. Therefore, you have to choose the highest quality ones for long-term storage.
If you choose low-quality peppers, your preserved banana peppers would be spoiled very fast so that you can not use them in the long term. Below are some tips that will help you to choose the right banana peppers for preserving.
You should choose the ripe banana peppers because they will be sweeter. The mature size of banana peppers is from four to eight inches.
The color of banana peppers is also a consideration. Banana peppers at the pale yellow or pale green stage will have the perfect amount of crunch, and they also taste sweet and scrumptious at this stage.
Another caution is that you should only choose ones that have smooth skin, do not choose the banana peppers, which have flimsy and wrinkly skin.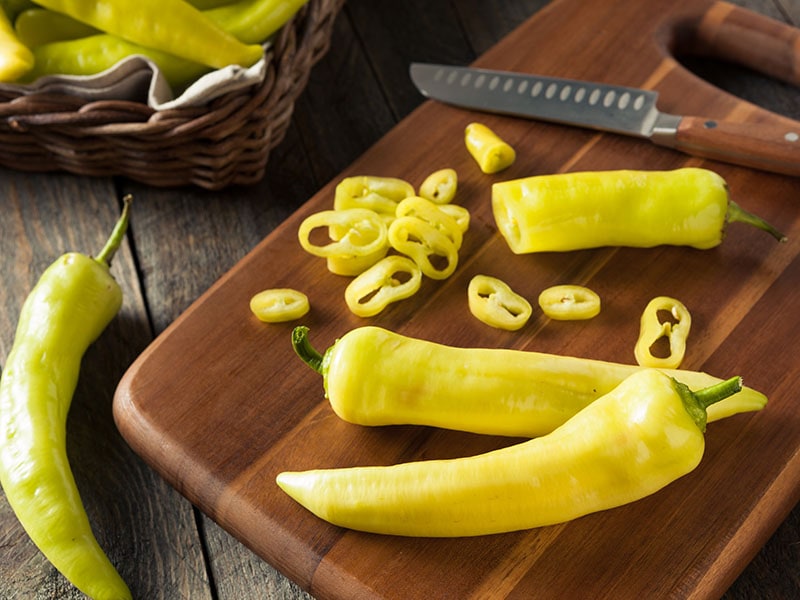 How Long Do Banana Peppers Last?
After referring to all of the above diverse and excellent methods to store the banana peppers. You may wonder: "How long do banana peppers last if I use the above steps to preserve them?"
Do not be confused. The table below provides information about preserved banana peppers' shelf life. Let's check it out!
| Style Of Preserving Banana Peppers | Time |
| --- | --- |
| Refrigerating | 1 week |
| Freezing | 1 year |
| Pickling | 1 - 2 months |
| Canning | ≤ 1 year |
| Drying | ≤ 1 year |
Please pay attention to this table and remember to write down the date of your preserved banana peppers in order to avoid using out-of-date products.
How Do You Know If Banana Peppers are Bad?
When preserving banana peppers or any other kind of vegetable, you have to check carefully if your veggies are spoiled or rotten. Banana peppers that are spoiled usually become soft and discolor, even mold.
Just like every kind of food, eating spoiled banana peppers brings a lot of harmful effects on your health, especially food poisoning. Some food poisoning symptoms you may have if you eat spoiled banana peppers:
Nausea
Diarrhea
Headache
Stomach Pain
If you suffer from any of the above symptoms, you will need to see the doctor right away.
Expectation Vs. Reality
If you followed all of the detailed guidance but your preserved banana peppers do not last long. This is mainly because you did not sterilize or seal the jars carefully, or the banana peppers were not completely dry. Pay attention to those things when you try next time.
I hope that after reading my post, your problem with preserving banana peppers has been clarified. If the information in this article is helpful for you, do not forget to like and share. Leave a comment if you have other effective methods to share with me and everyone.
Nutrition Facts
8 servings per container
---
Amount Per ServingCalories87
% Daily Value *
Sodium 6233mg

260

%
Potassium 119mg

4

%
Total Carbohydrate 13.3g

5

%

Dietary Fiber 0.1g

0

%
Sugars 3.6g

Protein 0.1g

0

%
---
* The % Daily Value tells you how much a nutrient in a serving of food contributes to a daily diet. 2,000 calories a day is used for general nutrition advice.