How to store bagels is an unskippable question when buying these baked goods. Having stale ones is the most disappointing experience since they are so hard that they even make you afraid of giving them a bite.
For bagel fans, you should know storage is as important as buying them in the first place. So, without further chatting, let's get you into details that will surely make you delighted.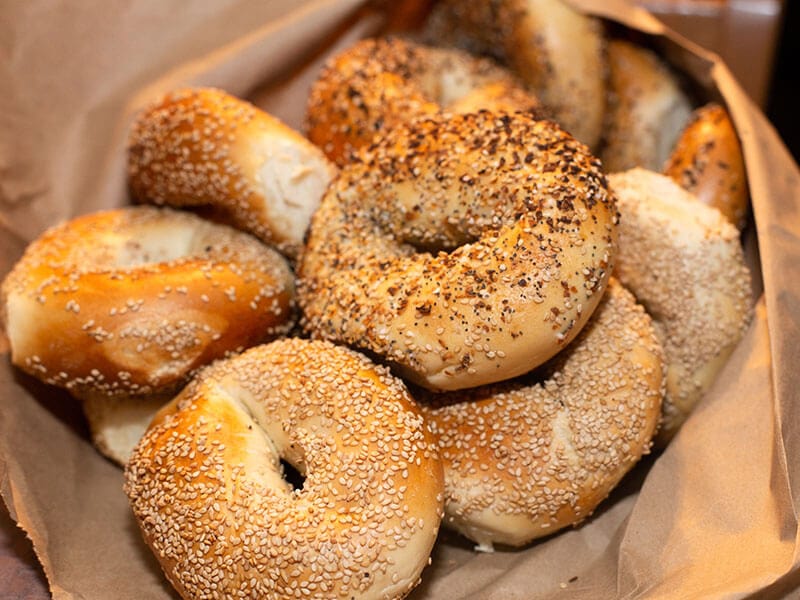 The Leading Causes Of Stale Bagels
Before getting into the methods, let's find out why your bagels are stale first! Bagels are loved for their taste and chewiness; however, quickly stale is another signature of these baked goods. These two inappropriate elements are the main causes of your stale bagels:
Moisture
Like all other familiar bread types, bagels expose their moisture very quickly, ruining their chewiness. On the other hand, the worst thing you could do to your bagels is to leave them in a condition with too high moisture since it will bring up the fungus.
Temperature
The best temperature for storing all varieties of bagels is around 21°C or 70°F – room temperature. Therefore, your bagels can quickly stale if the surrounding is too hot or cold, except if you put them in the freezer.
But don't worry, I will show you some simple solutions for these problems in this in-depth post! Keep scrolling for better understanding!
How To Store Bagels Within A Week?
Good news: there are easy methods for your bagels' short-term storage. You'll only need paper or plastic bags for the bagels you wish to enjoy for the next few days. Here are some easy instructions for you to follow:
With Paper Bags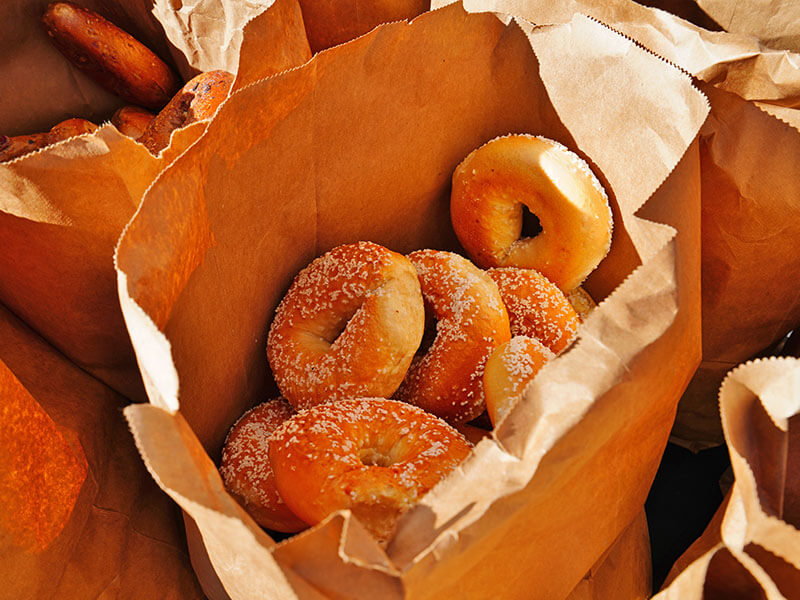 Normally, if your bagels are bought from a bakery store, their containing paper bags can store your bagels for almost a week. Make sure to check if there are any holes or tears on the bag, you wouldn't want the moisture to creep in or out and ruin your bagels!
With the homemade bagels, immediately put them in a paper bag after leaving them on the wire rack to cool down. This way, you can store them for 3 to 6 days, but you may notice that the texture will not be the same after the second day.
With Plastic Bags
Paper bags may be the simplest way to store your bagels, yet not the best way to maintain their freshness. The changing of the homemade bagels' texture would also happen to the store-bought ones, only slower for a day or two.
So in order to avoid this, you can use plastic bags instead. You can use the original packaging to store bagels; however, the given plastic bags of stores are usually tenuous. Therefore, you should use resealable plastic bags to store your bagels.
For the homemade bagels, make sure to let them cool down completely at room temperature before putting them into plastic bags. It's a way to prevent the bags from being melted and help your fresh-baked bagels expose enough moisture before storing.
Watch this video to know more:
Enhance The Storage With Both Paper Bag And Plastic Bag
You can use both plastic bags and paper bags to store your bagels for an even better solution. Follow these steps to keep your bagels fresh in the pantry:
Step 1: Place Your Bagels Into The Paper Bag
After having your fresh bagels in the paper bag, try to pull all the excess air out of the bag while closing it.
Step 2: Put The Paper Bag Into The Plastic One
Once again, try to squeeze out as much air as you can from the bag.
Step 3: Place Your Bag In A Well-Ventilated Pantry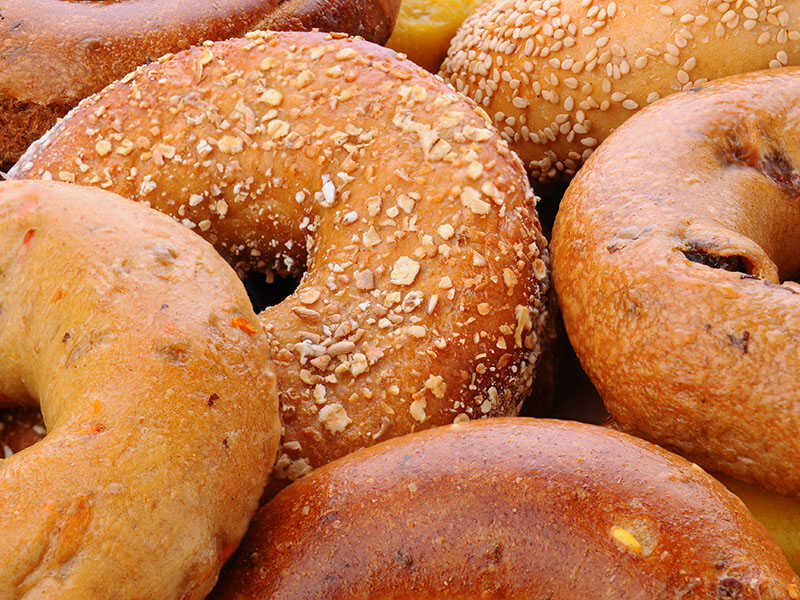 Keep in mind that even with proper storage, your bagels can be stale if the surrounding is in an inappropriate condition.
Though this method is convenient and adds more protection for your bagels, it'll still meet the problem with their texture. Your bagels will get a bit chewier in a few days and will worsen in a longer time until they're finally stale after a week or less.
The best way to maintain the freshness and chewy is to freeze your bagels out. So let's keep walking through this article to see how you will always get fresh bagels at home!
Freeze Your Bagels For Long-Term Storage
The best solution to store your bagels is to place them in your freezer. Keeping them frozen not only finely maintains their texture but also preserves your bagels fresh for months.
Slicing Should Be Done Before Putting Bagels Into The Freezer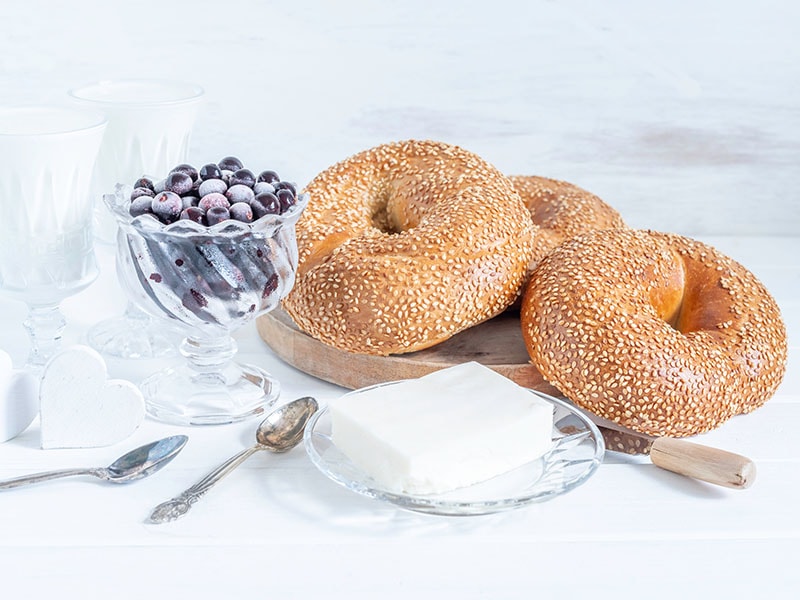 If you plan to slice your bagels, make sure you have a suitable slicer for bagels and do it before freezing. Since, in this method, you'll have to bake your bagels right after taking them out from the freezer, it's a bad idea to cut them in an icy form.
However, you may notice that sliced bagels will stale faster due to exposing more surfaces. This could happen in the freezer as well, but worse than stale, your bagels can get freezer burn – which will completely destroy their texture.
To prevent that, make sure to use proper freezer bags for long-term storage and ensure that there's no excess air in the bags or wrap them tightly if you're using cling film.
To Saving Time Before The Freezing
This method is very easy yet helpful to preserve the freshness of your bagels. These 6 simple steps won't take more than 5 minutes to be done!
Step 1: Put All Of Your Bagels Into A Thick Paper Or Wax Bag
Squeeze as much air out of the bag as you can, but not too hard, or you'll break the ring shape of your bagels, not to mention that they even can stick to each other when you try to thaw them out.
Step 2: Set Your Bagel Bag Into A Freezer Bag
Ensuring all the excess air has been pushed out.
Step 3: Label Your Freezer Bag Before Putting It In The Freezer
Label your bag of bagels with the expiration date; this method can store frozen bagels for up to 6 months.
You can stuff your bagels before the freezing, a great idea for instant breakfast!
To Saving Time After The Freezing
This process may take more of your time than the previous one, depending on the number of bagel pieces you're going to freeze. However, it'll be a lot easier to thaw them out since they're already in a separated pack.
Step 1: Tightly Wrap Individual Bagel
Wrap each bagel with cling film or plastic wrap.
Step 2: Put All Of Your Wrapped Bagels Into A Freezer Bag
After tightly wrapping your bagels and ensuring there's no hole at all, put them all in a freezer bag.
Step 3: Label Your Freezer Bag With The Expiration Date
You'll have to squeeze all the excess air out of the freezer bag before freezing your bagels.
Luckily, the freezing methods can apply to both homemade and store-bought bagels. However, keep in mind that the freshness will remain the same taste as when you froze them. This means the fresher bagels you put in the freezer, the tastier it will be when you thaw it out.
So if you're uncertain about when you will eat your bagels, it's best to freeze them right away. Now, let's keep scrolling to see some defrost frozen bagel methods so that you can always have fresh bagels at home!
It's amazing to always have sliced fresh bagels at home.
How To Defrost Frozen Bagels?
Defrosting frozen bagels in the right way is crucial to retain their freshness. This section of the article will show you instructions for defrosting bagels with 3 kitchen tools. Whichever tools you choose, make sure to thaw them right after bringing them out from the freezer.
With Oven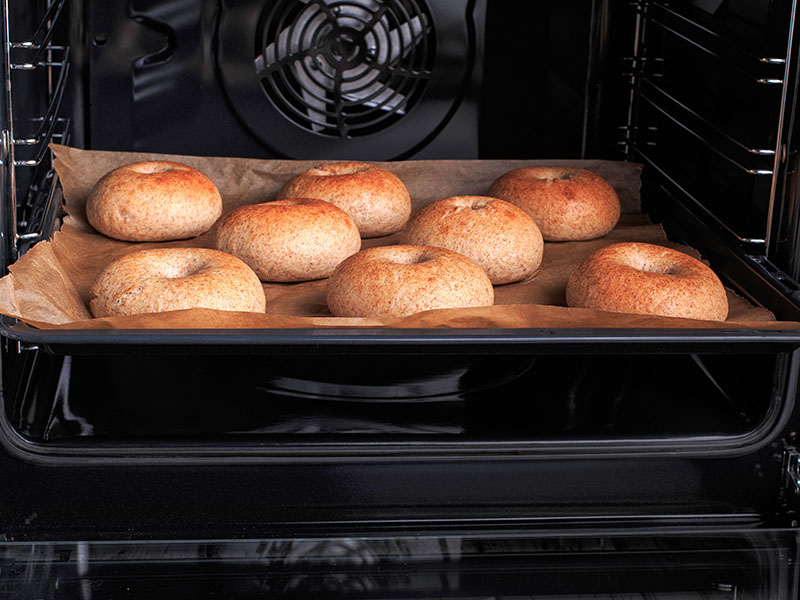 Re-bake your frozen bagels should be the first solution to defrosting them. The texture won't be altering much, and the freshness will be retained again. Spritz some water onto your frozen bagels first, then bake them at 350ºF for 5 – 7 minutes until their crust returns.
With Toaster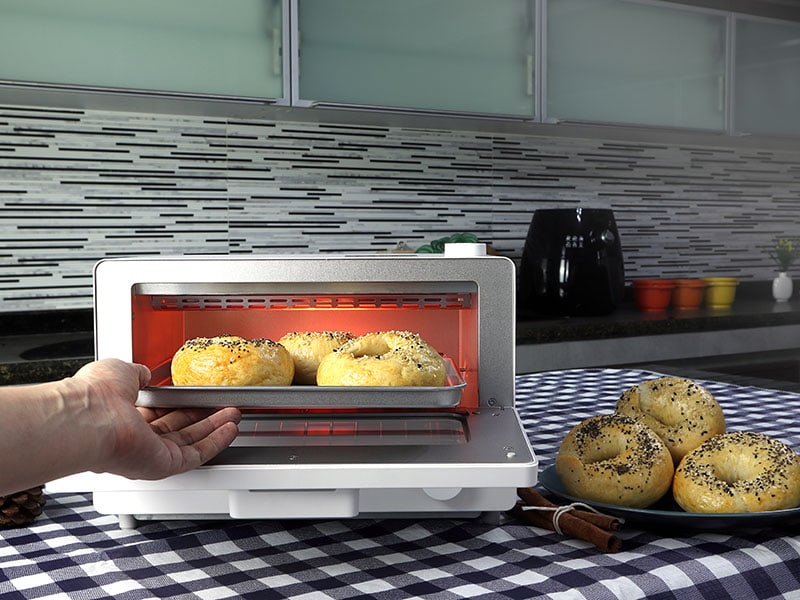 This is the simplest way to defrost a bagel, though it may need to be sliced before. Just like the oven version, you'll need to spritz or spray some water onto the surface of your frozen bagels.
With Microwave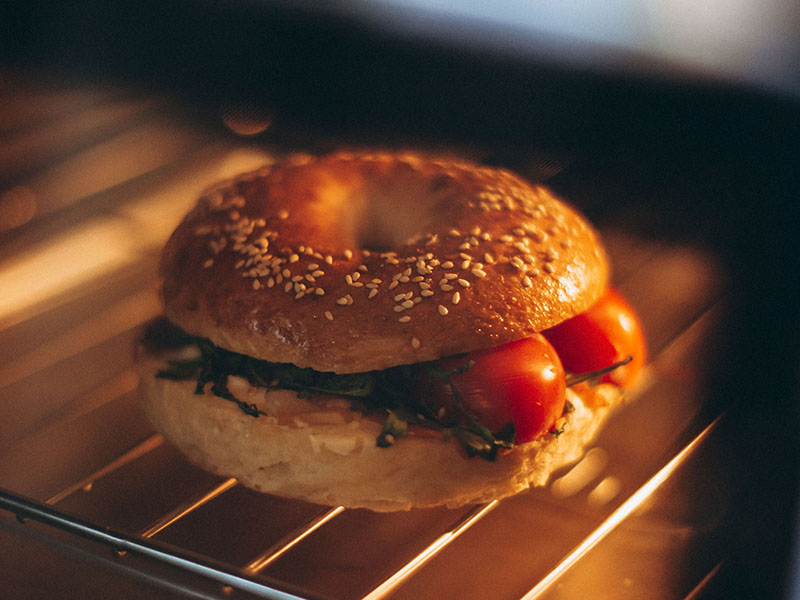 Though this method is the quickest way to defrost your bagels, the texture might be changed and can't preserve the freshness. To prevent that, you can wrap your frozen bagels with wet paper towels before microwaving them for no more than 30 seconds.
How Long Do Bagels Last?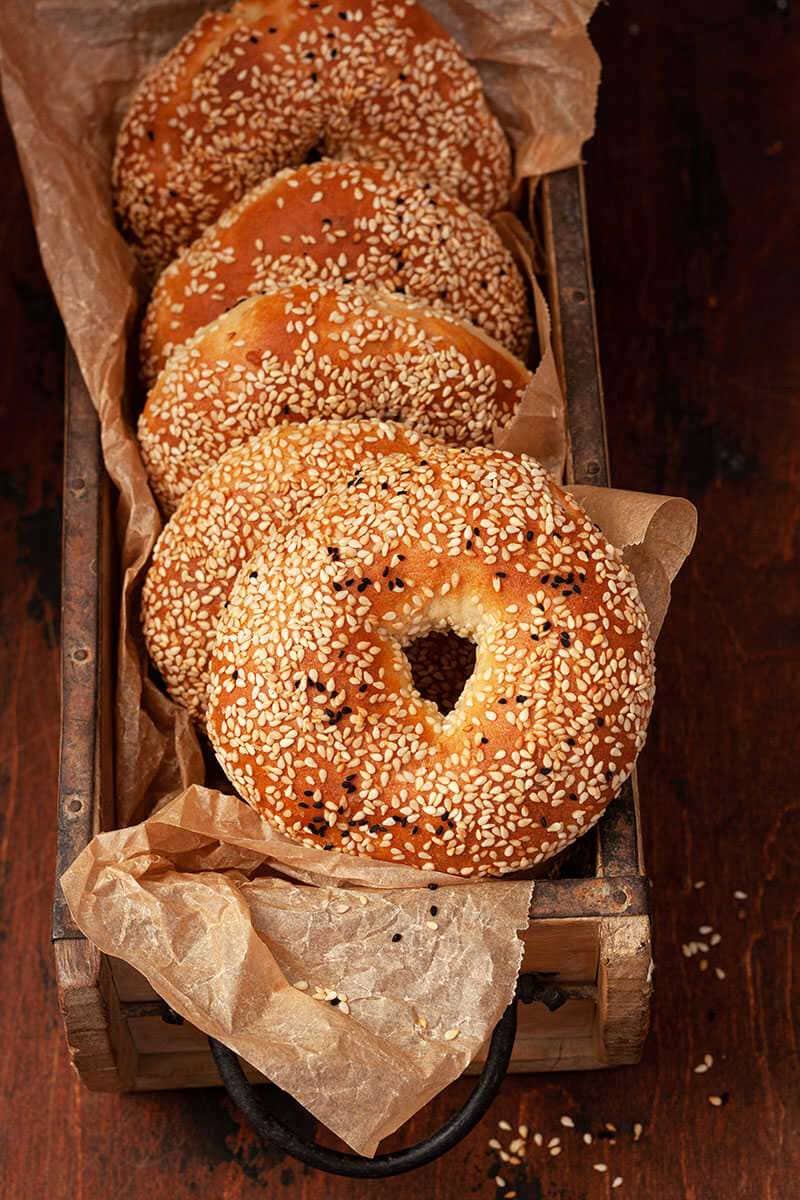 Though a fresh bagel can easily stale after a day or two, the given storage methods in this article are some simple solutions for you to do at home.
Here's a table of bagels' shelf-life relying on the storage methods. However, you need to remember that the chewy texture may change faster though the freshness will remain in these periods.(1)
| Methods | Best Application | Shelf life |
| --- | --- | --- |
| Dry Storage | Winter squash | 2-6 months |
| Refrigeration | All squash | 2-5 days for cut squash, 5 days for cooked squash |
| Freezing | All squash | 12 months for cut/blanched/cooked squash |
| Dehydrating | All squash | 2 months for cut squash |
| Pickling | Summer squash, Winter squash (requires refrigeration) | 2 months, 1 week |
| Smoking | Winter squash | 2 days |
| Grilling | Summer squash | 1 day |
| Fermenting | Summer squash, Winter squash (requires refrigeration) | 6 months for cut squash, 1 year |
| Canning | Winter squash | 3 years |
| Freeze Drying (Requires a freeze dryer) | All squash | 25 years |
The Stale Bagels Are Not Useless!
Tossing is not the only way to deal with your stale bagels! There are multiple ways to enjoy the bagels that are already stale so that you don't have to be sorry for them. Here are some solutions for your stale bagels:
1. Revive Them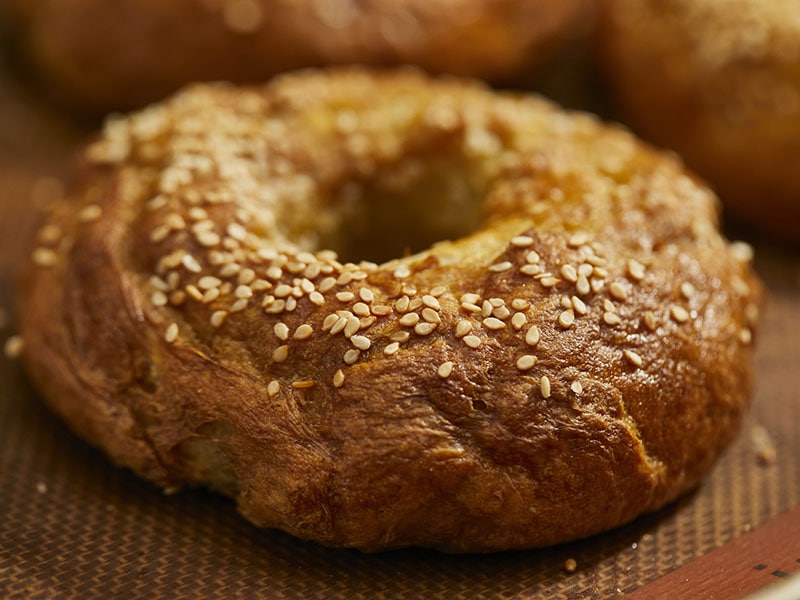 You can use the microwave and oven methods mentioned before to revive your stale bagels. Though the texture won't be as fresh as your frozen ones, this is a solution for you instead of just throwing them away.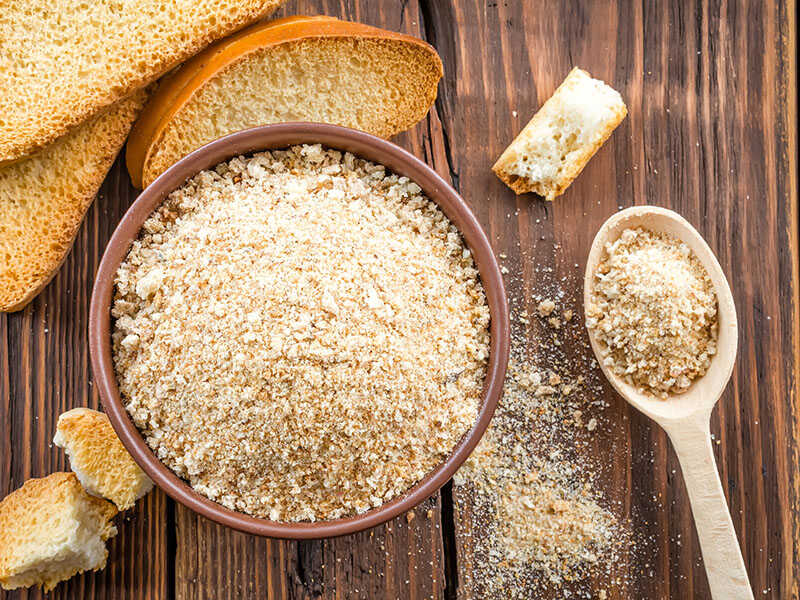 Another helpful solution for stale bread is turning them into bread crumbs, and bagels are not exceptional. You can simply bake them until they are fully dried before putting them in a grinder. And your bagel crumbs are ready to use.
3. French Toast
This method must be everyone's favorite. Drunk your bagels into a mixture of milk, egg, honey, and cinnamon and cook them on a low-heat pan for about 3-4 minutes. This easy-making toast is a perfect choice for your breakfast.
4. Bread Bowl
Another exciting solution for stale bread that you can try is turning them into a bread bowl. Cut off the top of your bagels and pull out the insides; there, you have a perfect bread bowl for dipping sauces or salads.
5. Bagel Dumplings
Turning stale bagels into dumplings, and you won't regret it. Since there are so many recipes for this meal, I assume you can just pick one to make your whole family surprise. You can also cut the stale bagels into small pieces and add them to your favorite soups.
The above information provided solutions for storing bagels. For further knowledge about this wonderful bread, may I keep you walking through this article with some valuable tips for enjoying them?
Reviving bagels is more simple than you might think!
How To Enjoy Bagels?
Through all the information above, isn't all you want is just to eat your bagels in the best way? So how to enjoy bagels? The answer is pretty much anything could go well with it.
There are uncountable ways to eat your bagels depending on your hobbies: savory, sweet, or as a dessert. You also have multiple ways to slice your bagels: closed sandwich, open-faced, rip – and – dip, or even cut them into Mobius strips – which is a surface with only one side.
However, I recommend you to eat your bagels without knives or folks, just your bare fingers to feel the dense texture. And almost everyone eats the top side first if they have the open-faced bagel.
See how to turn your bagel into a Mobius strip – an interesting way to enjoy bagels.
Simple Bagel Recipe
In some bakery stores, you may not know when had they baked your bagels to choose the right way to store them. So for even more convenient storage and home-taste, I recommend you try to make your own bagels. Here is a simple recipe that you can try in your kitchen.
For This Recipe, You Will Need
3 and ½ cups of all-purpose flour
1 and ½ cups of warm 2% milk or water
2 tsp of salt
2 tsp of yeast
2 tbsp of brown sugar
1 egg yolk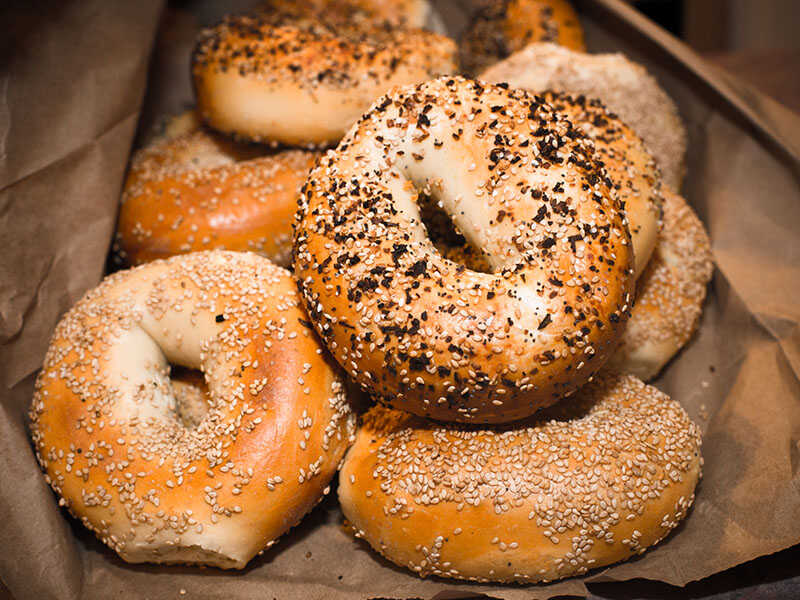 Direction
Step 1: Make A Bagel Dough
Dissolve the yeast in warm milk before mixing all the ingredients (save the egg yolk) to make a soft dough, then knead it for 5-9 minutes until you've got a smooth and stretchy texture.
Step 2: Shape The Doughs
After letting your dough rest for 1hour, separate it into 12 balls, use your thumb to make a hole, and stretch it with two fingers to form an even ring. Gently flatten your bagels and let them rest for another 10 minutes.
Step 3: Boil Your Bagels
Boil your bagels in water for 45 seconds on each side. And drain them well with paper towels.
Step 4: Bake Your Bagels
After applying egg yolk on their surfaces, bake your bagels at 400°F for 20-25 minutes until golden brown. Allow them to cool down on wire racks, and your fresh, homemade bagels are ready to enjoy.
A simple and easy bagels recipe you may want to try.
How Can You Tell If A Bagel Has Gone Bad?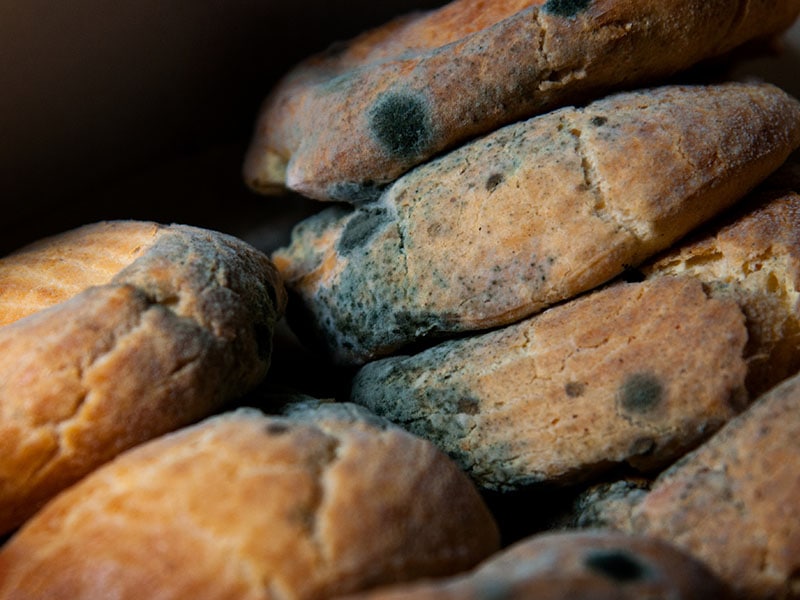 Like any other food in general, bagels can be ruined too. Although you have methods to preserve the freshness of your bagels and how to use the stale ones, there's still the possibility that your bagels will go into a bad condition that you can't eat them at all.
The first sign of the bad bagels is their smell since you can easily recognize the off smell that they're spreading in the air. However, if you're sniffing your bagels and they don't smell right, they're probably beginning to produce fungus.
The smell of the fungus will come first, then it's the moldy look of the bagels that tells you they've gone bad. If you find some strange spot on your bagels, eliminate all the bagels stored in the same place since the other molds are just not yet visible (2).
FAQs
Are you still concerned about your fresh bagels? Let's eliminate your ponders with some of the most asked questions!
Storing Bagels Might Not Be As Complicated As You Think
Even though bagels can easily be stale after 48 hours, there are multiple simple ways to prevent that. The most important thing is determining when you will eat it to choose the correct method. So next time, if you're in doubt, simply place them in your freezer right away!
Share this knowledge with your beloved people if you think it can help! Also, don't be shy to let me and other bagels' lovers know about your experiences via the comment sections! Thank you, and have your time enjoying your fresh bagels!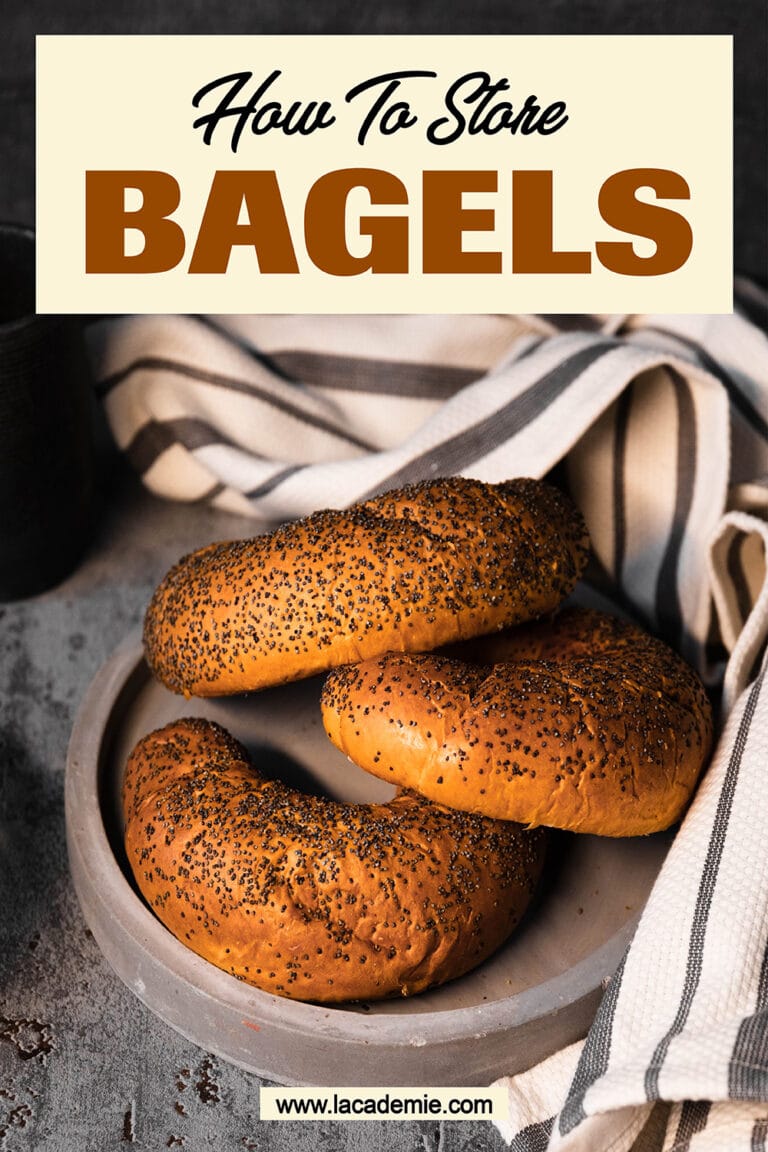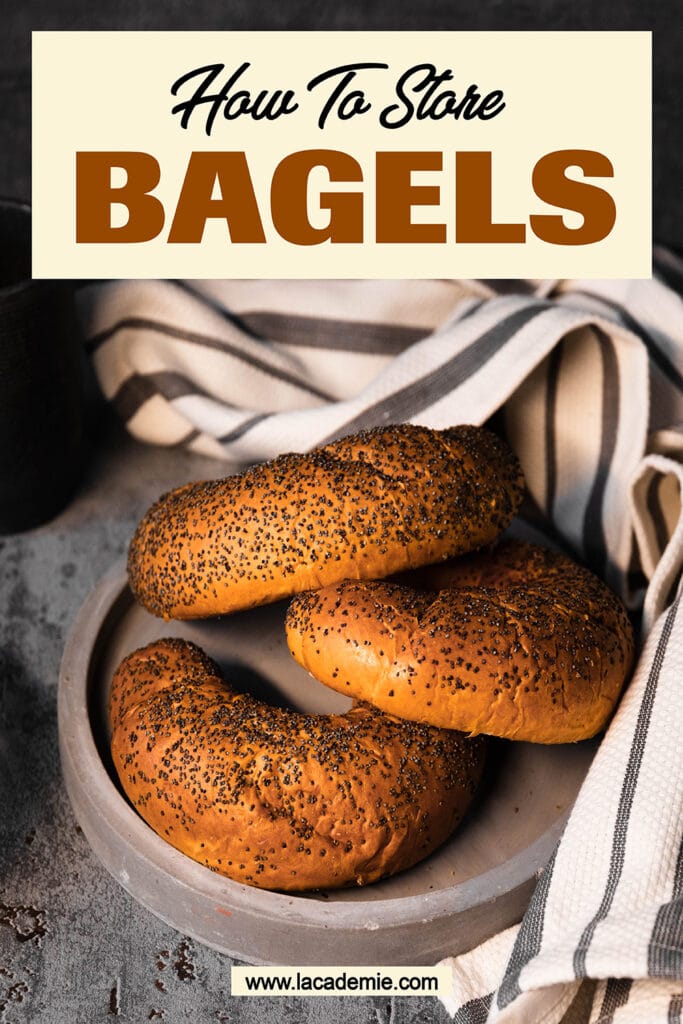 References
Alpers, T., Kerpes, R., Frioli, M., Nobis, A., Hoi, K., Bach, A., Jekle, M. and Becker, T., 2021.
Healthline. 2021. Is It Safe to Eat Moldy Bread?.