Does Kahlua go bad? You might ask yourself this question after purchasing one bottle of Kahlua at the store near your house. Well, you have come to the right place, I will help you.
My post will look into some common uses of Kahlua and how to preserve this special liqueur in your house. Believe me, you will be surprised by a lot of interesting information.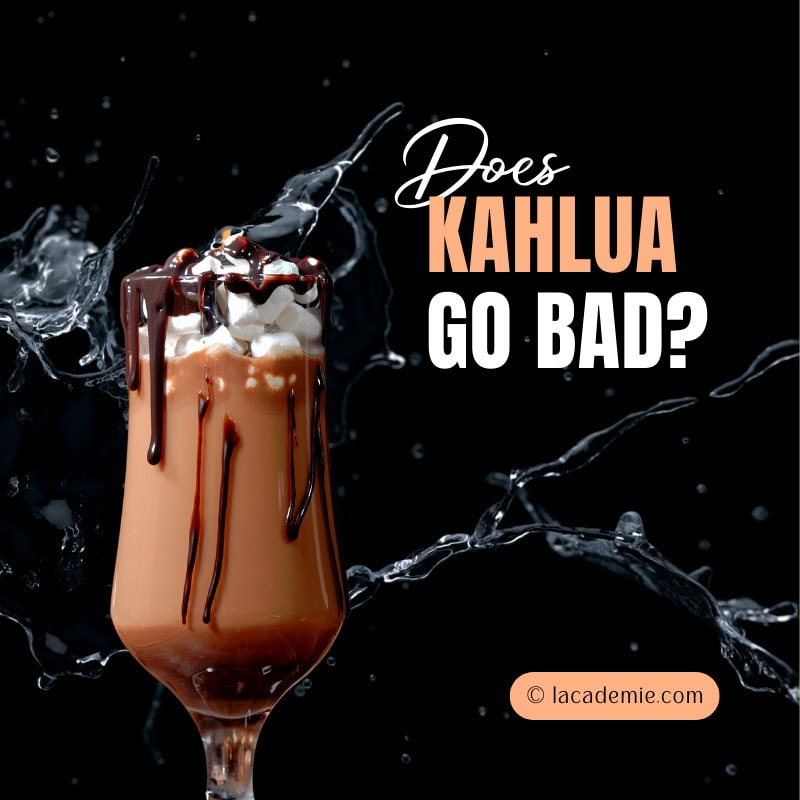 Now, Does Kahlua Go Bad?
My answer is Yes. Although Kahlua is known as an alcoholic drink, it contains a small amount of sugar. As a result, when the sugar deteriorates, your bottle of Kahlua will be ruined.
However, don't worry because if you store the Kahlua bottle correctly, it will last around 4 years. After this duration, Kahlua is still drinkable but the taste might not be the same as the beginning.
If you want to know more about Kahlua and how to store it properly, let's keep scrolling down!
Let's Learn About Kahlua!
It is important that you comprehend some basic information about Kahlua. Unlike other liqueurs, Kahlua includes sugar and it needs quite uncommon methods when it comes to storing.
What Is It?
For cocktail drinkers, famous drinks like Baby Guinness, Espresso Martini, Black & White Russian might sound similar to you. All these drinks all share one special ingredient, which is Kahlua.
Kahlua is an alcoholic drink that originates from Mexico. Kahlua contains rum, vanilla bean, sugar, and the special Arabica coffee. This explains why some sweet treats from Mexico call for this enticing coffee-flavored liquor.
Though it was first introduced in 1936, Kahlua is still the main ingredient for some special drinks and desserts around the world in the modern days.
What Does Kahlua Taste Like?
Unlike whiskey and vodka, whose ingredients are mainly alcohol, Kahlua has a unique taste. A combination of sweet and aromatic scents can describe the main taste of Kahlua. It is expected to taste a bit bitter due to the presence of coffee.
Flavor-wise, Kahlua is often compared with Baileys Irish Cream, which also boasts a sweet taste accentuated by hints of fudgy flavors. And just like Kahlua, whether Baileys Irish Cream will go bad is another concern that you might have when buying this tasty liquor.
To describe the taste of Kahlua, just imagine eating a bar of dark chocolate with a kick of orange peels and a touch of alcohol. This drink is really gentle and I think it is suitable for those who don't like to drink much alcohol.
Some bottles of Kahlua have a high amount of sugar and it is welcomed by most ladies in the bar. Sweet taste and alcoholic drink with coffee is an irresistible combination.
Kahlua can be served neat with ice but it is commonly used as a scent maker in other cocktail recipes. Normally, cocktails that use Kahlua have a great coffee smell and taste really soft.
That is the reason why Kahlua has lots of female fans. It might be a little bitter but gentle and sweet make this drink memorable.
Besides drinks, Kahlua is also popular as an ingredient for some desserts. In Western countries, especially in America, Kahlua is also added as an extra scent to make the dessert special.
Another lesser known application of Kahlua is that it can be used as an alternative ingredient for vanilla extract in desserts, especially in ice cream and cakes. Although its taste is not exactly like vanilla extract, Kahlua can impart an alluring flavor to your recipes just the same.
Chocolate cakes, cheesecakes, and brownies are some typical dishes that are astonishing when made with Kahlua or use Kahlua as dressing sauce.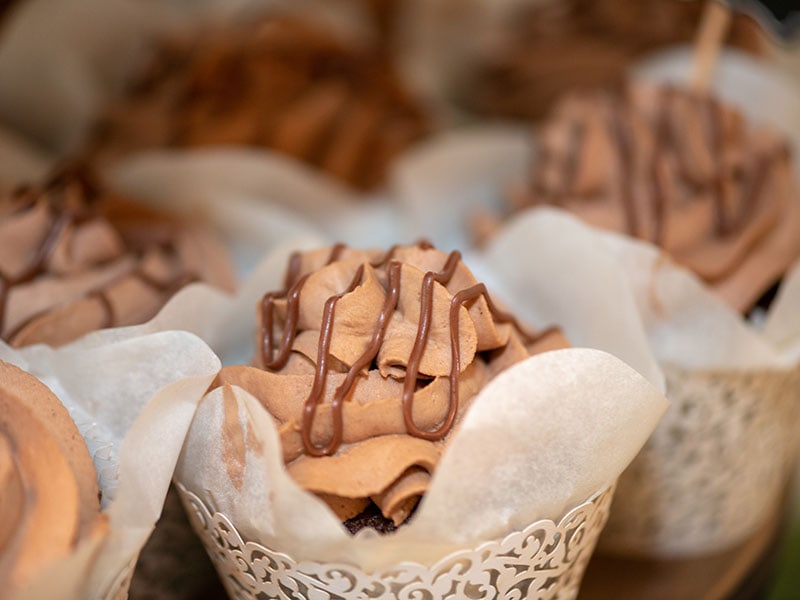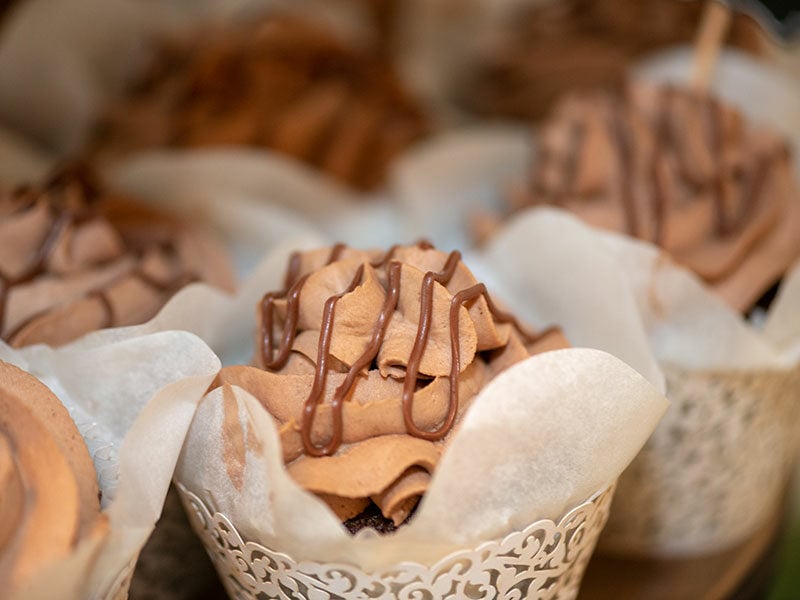 Does Kahlua Expire?
Now that you have known the signature taste and some typical dishes that can be made with Kahlua, I will illustrate to you how this liqueur can deteriorate.
Common Kahlua
Due to the existence of sugar in the recipes, Kahlua also expires too. According to the manufacturer of Kahlua, the average age of a bottle is about 4 years for its shelf life.
During the drinkable time, the quality of the bottle will be best for the first 2 years. After that, the flavor may not remain well at all, the coffee savor diminishes by the end of four years.
So you should make sure to use it for an estimated 2 years to enjoy the best Kahlua! On the market, there is ready-to-drink Kahlua, this Kahlua can only be stored for roughly 1 year.
Usually, the opened Kahlua will start to go bad after 18 months. When you drink the overdate Kahlua, there is nothing much that can affect your health. The only problem is that the taste of this Kahlua will be as good as the new one.
The quality of the Kahlua flavor will start losing once you use it for the first time. Therefore, when you first open it, try to spend it as soon as you can.
Kahlua is the secret ingredient of many cocktails and beverages, they need to be fresh to sustain the aroma scent.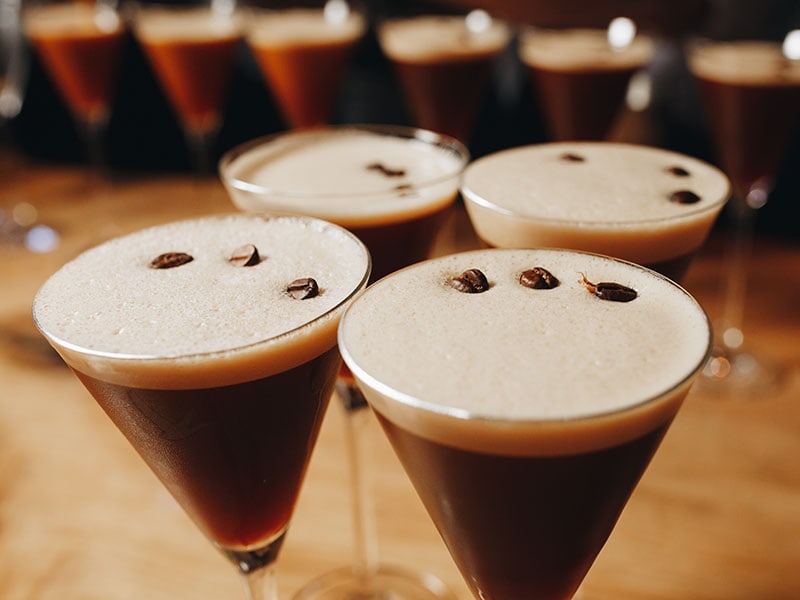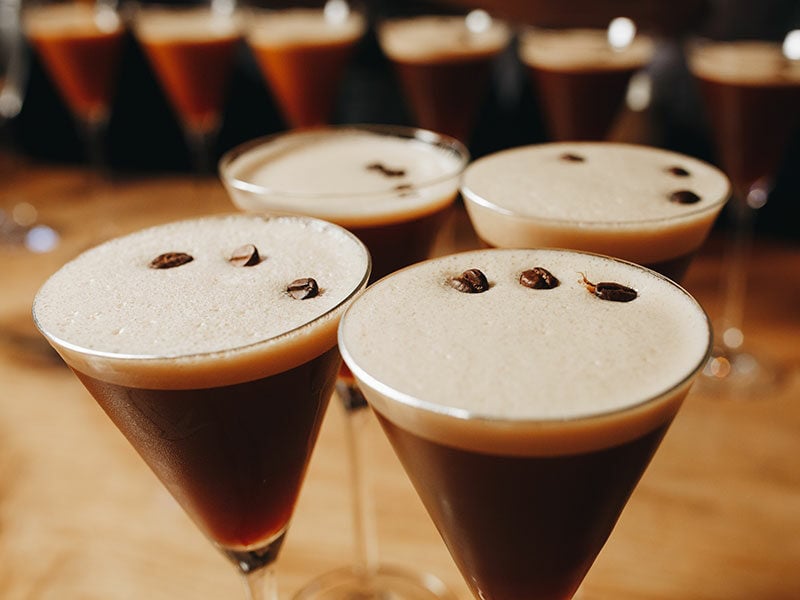 Homemade Kahlua
Similar to manufactured Kahlua, the homemade one contains sugar and maybe some raw or updated ingredients that depend on your recipe (1)
A bottle of Kahlua that you can find on the market is made in 7 years. But a homemade Kahlua will take a shorter time to make, 4 weeks perhaps. Because two processes take different steps, the expiration date is not the same.
Homemade Kahlua can be preserved in the fridge for a couple of months. Whether the temperature is appropriate will keep it up to 1 year or 2 that depends on your recipe.
You can also substitute some original ingredients for something you like too. Replacing the alcohol that you like, why it should always be vodka but not something else, right!
Bourbon brings along its caramel and smoky flavor, or Gin with a little bit of acrid and sweet will create a totally unique flavor for the traditional Kahlua!
You can learn how to make your own Kahlua right here!
Kahlua Mudslide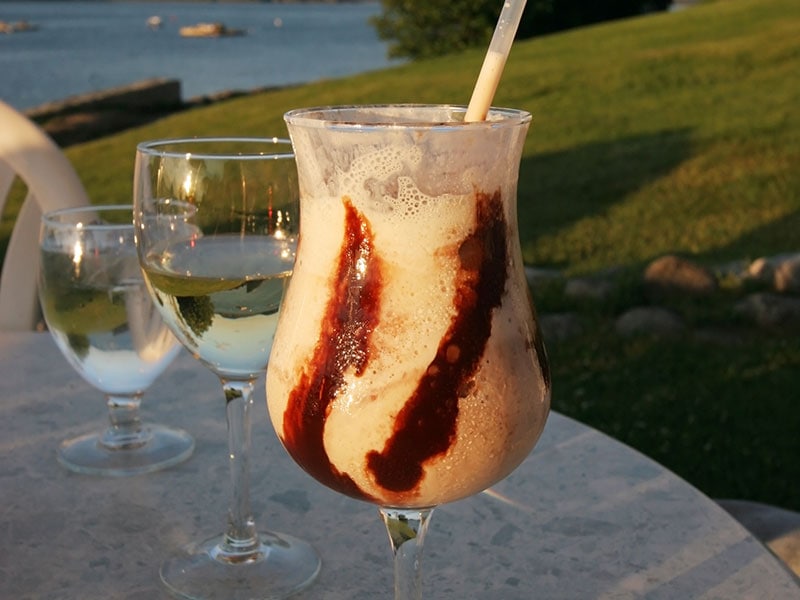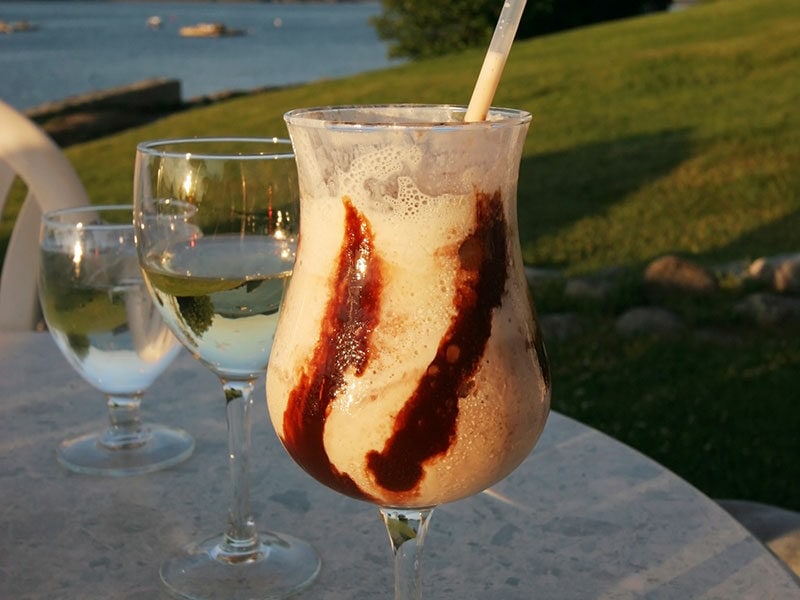 If you are a fan of the sweetened flavor, this Kahlua will not let you down. Kahlua Mudslide is technically the original Kahlua but added ice cream and Irish cream liqueur. This mixture creates an exclusive coffee cream flavor that attracts thousands of gourmets.
The difference between these two is that the Mudslide is richer and has a gently lighter touch. It is certainly appropriate for a sweet tooth who madly loves to have a fusion of creamy coffee flavor and a bit of alcohol.
A couple of drinks that you can make from Kahlua Mudslide, note them down to enjoy!
The popular B52 is always a good combination with Kahlua, but with Mudslide, you should reduce the portion of Bailey to avoid your drink being too sweet.
White Russian is also a good choice anyway, especially if you're planning to pair the drink with Russian luscious sweets! At the end of the day, whether you are looking for a strongly sweet Vodka taste, I guarantee that the White/Black Russian will be the best for you!
How about a fancy glass of espresso martini? The heavy taste of coffee, creamy and sweet of Kahlua is an ideal fusion that you can not miss.
On a sweaty day, if you want something to cool the atmosphere then why not make a Kahlua smoothie! A mixture of Mudslide Kahlua, coffee, added a little matcha powder and ice, and a display with whipped cream on top will kick the heat away!
Let's learn how to make this breathtaking frozen kahlua mudslide.
Tips To Know If Kahlua Has Gone Bad
Kahlua on the market is usually in the capped bottle. If you leave it in the pantry or refrigerator in the fridge, how can you know when it has gone bad? Let's figure it out with me.
It is essential to taste the liqueur before you start using it. A good liqueur needs to be full of aroma and stay at its best quality taste. If not, the bad Kahlua can change the taste of the whole drink or dish.
Remember that Kahlua is a rum-based coffee-flavor liqueur. Therefore, you have to realize this smell clearly when you first open the bottle.
Kahlua is well-known for its coffee taste. If you can't find any robust coffee smell, the Kahlua properly overdates. Also, the rum spirit aroma should be strong and visible to you.
If you can not find any of these signature characteristics in the smell of Kahlua, you should get rid of the current bottle and buy a new one. Because adding a faded Kahlua into your drink will be meaningless.
Another aspect of a Kahlua bottle that you should consider checking is its color. High-quality Kahlua is dark black. Also, the out-of-date Kahlua has crystallization of sugar inside the bottle. Just look at the bottom and if you find any sugar crystals, the Kahlua is ruined.
How Can You Preserve Kahlua?
Not as other alcohol liqueurs can last for many years without freezing preservation. Kahlua can eventually go bad because they contain sugar as one of the ingredients.
Refrigerate
To preserve an opened Kahlua bottle longer, you should store it in the fridge or a freezer with the original cap. As a cold preserved like that, it will be the best way to enjoy a chilled glass of cocktail with Kahlua based.
Generally, an ideal temperature to store Kahlua is at or below 4°C in a standard refrigerator. At room temperature, it is usually from 13°C to 20°C that will be nice for the bottle.
How about a sealed bottle, actually you can keep an unopened bottle for up to 4 years at room temperature. However, the bottle must be kept away from sun exposure, better in a dark place.
In addition, to enjoy the incredibly tasty Kahlua bottle, I do recommend that you should just keep them chilled and it is well preserved too.
Airtight Container
Something that you should notice to preserve your food well is to avoid the oxidation process. A trick for this is to use food wrap to cover the beak of the bottle and close it with the original cap.
Besides cocktails made with Kahlua, another suggestion to preserve desserts like cakes from Kahlua is to airtight preserve. Insert your cakes into containers and for sure cover them with food wrap and put them in the fridge, this way can keep those cakes well and chilled.
You can easily find some quality containers at many supermarkets or convenience stores. There are plenty of colors and sizes for you to pick from, but I recommend using a glass bottle instead of a plastic one.
Quick Notes For Storing Kahlua
Unlike other alcoholic drinks, there are quite some vital notes for storing this special drink. Try to follow my instructions if you don't want to spoil your new bottle of Kahlua, do you?
Do not freeze your Kahlua bottle. Freezing can destroy the texture of Kahlua and it no longer has a good taste.
Kahlua doesn't like direct sunlight, the more it is exposed to sunlight, the worse this Kahlua can become. The heat from the sun is bad for Kahlua, so remember to choose a dark cool place to store your Kahlua bottle.
Most drinks are better when served cold or chilled. Kahlua is not an exception. You can keep the Kahlua bottle in the refrigerator and it will be ready to serve you at any time.
Close the bottle tightly every single time you use Kahlua. If not, its taste will fade away and you can no longer recognize the signature taste of this Mexican drink.
Always clean the lip and the collar of the bottle to prevent bacteria and mold invasion every time you use the product. Tighten the cap and leave the bottle in a dry, dark area, stay away from the heat and you can keep the Kahlua bottle for more than three years.
Can You Freeze Kahlua?
If your fridge is out of space and you want to store the Kahlua bottle in the freezer, here are some reasons why you should not do it.
If you freeze the Kahlua bottle for more than thirty minutes in the freeze, you will get a thick, chunked, and lumping substance instead of a cool bottle of liqueur.
Because when freezing, the sugar will lump and form a thick liquid which makes it extremely difficult to pour out the Kahlua inside the bottle.
If you want to have a cool, refreshing Kahlua, I suggest you can cool it with ice. Put your bottle of Kahlua on ice and leave it there for 10-15 minutes. This should make your Kahlua excellent to serve.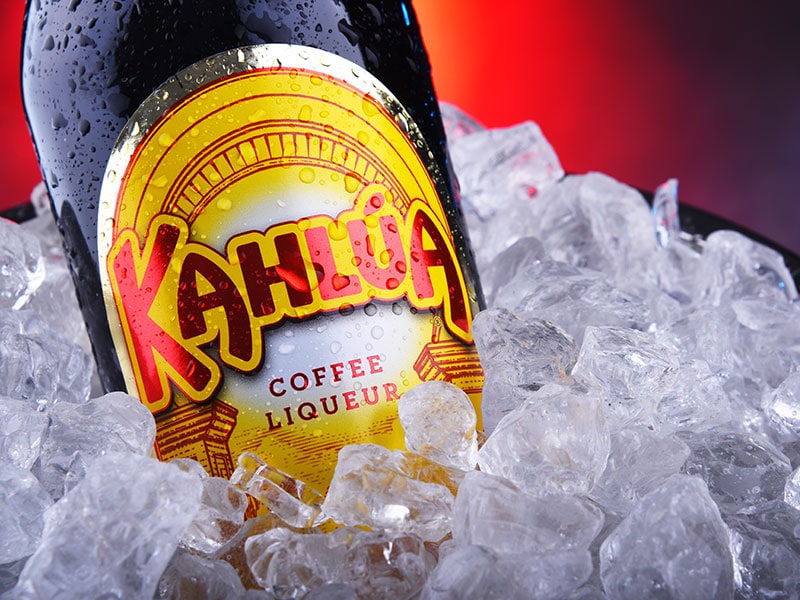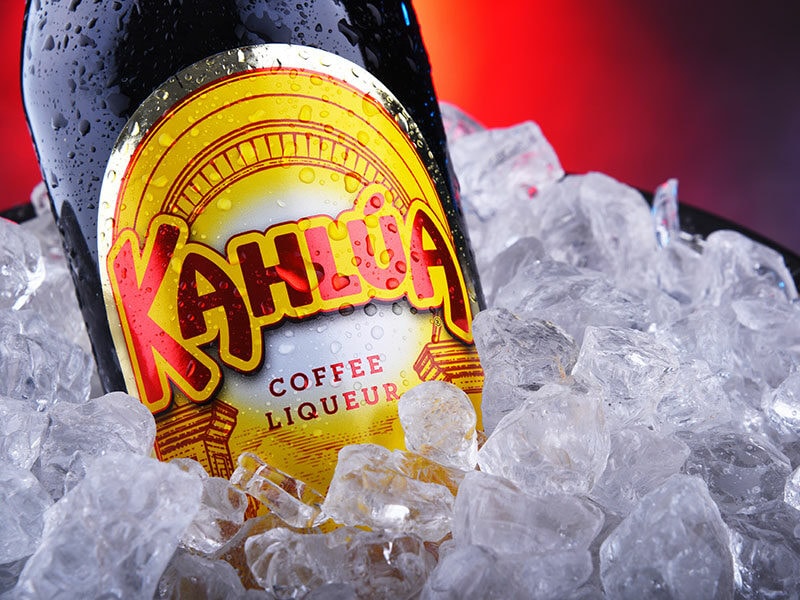 FAQs
There are lots of questions out there about Kahlua. I will address further concerns of you guys in some questions below.
Let's Try A Glass Of Kahlua!
Kahlua is great for any cocktail parties that you are intending to participate in. However, keep in mind that consuming too much alcohol could lead to many problems.
Standardly, a bottle of Kahlua can contain 16,3 gram of carbs, 0 gram of protein, and 0,1 gram of fat. Moreover, consuming a whole bottle of Kahlua at one time can insert 116,9 calories into your body and cost you a lot of crunches to burn them off
To be honest, you should drink the right amount of Kahlua to maintain your health positively.
Besides, who does not like a combination of coffee and rum right? Let me know if you have other interesting information about Kahlua. I'm looking forward to your responses.