The easy cajun recipes with smoky, bold taste will spice up your meal. "New Orleans food is as wonderful as the less criminal types of sin," said Mark Twain, and I really can't agree more when enjoying cajun style.
Jambalaya, gumbo, red beans and rice, shrimp creole, and crawfish étouffée, to name a few dishes. It's difficult not to fall in love. Every Cajun dish is a large supper that goes beyond any expectation!
That's why I am showing you this collection of dishes using some inventive replacements to create healthier, lighter outcomes of many cajun staples. Let's dance with me, hot as hell, spicy as heaven!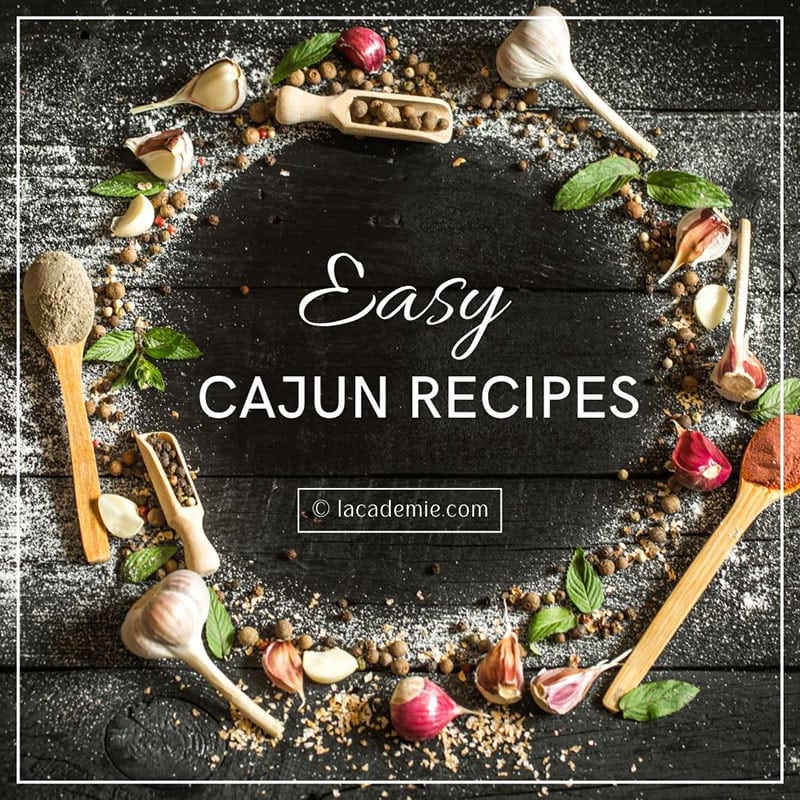 Kool Cajun Recipes That Easiest To Prepare
Make little muffulettas for lunch or warm up with shrimp creole on a cold night. Even while many traditional cajun dishes require hours to combine and simmer, I've got quick-fix options that use your store-bought shortcuts and cast-iron pan.
Nutritious Cajun Recipes With Meat and Protein
If you're not a true fan of spicy food, you can prepare a delicious Italian-style dish. You genuinely have many options with my high-protein recipes.
Call the cajun idea the warrior whatever the weather, as such marinade meat and throw it on the barbecue, and it can't go wrong. It's a lot more from my cajun list of protein and meat. Let's dive in!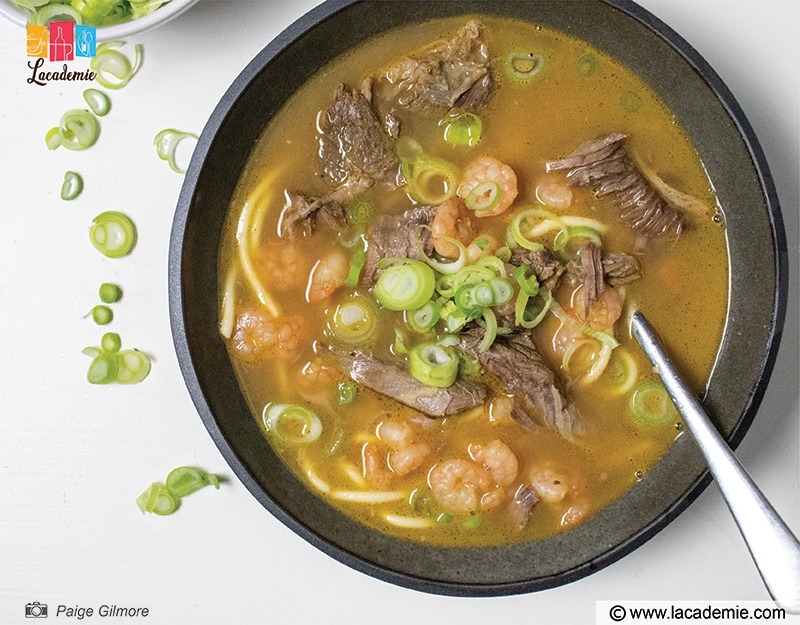 Yakamein is a fusion dish of Cajun and Chinese food cultures that contains wheat noodles, beef, shrimp, and a combination of aromatic spices. It is a perfect dish to start your meal, but you can also serve it as a hearty side dish or a main course.
The beef and shrimp are well-marinated and infuse the broth with incredible flavors and aroma. For the best result, I recommend using lean beef or removing the excess fat with a sharp knife. You can also opt for chicken, seafood, or pork broth if that's your preference.
This savory casserole is loaded with cheese, shrimp, and rice, and it's flavored with Cajun kicks like bell peppers, cayenne pepper, and okra. If you don't like okra, you can take it out.
It's a blessing that old-time spirits from my grandmother are vivid in the kitchen – layers of egg noodles, shrimp, mushrooms, and peas in a creamy sauce. Although this recipe is enormous, my family of four usually enjoys the entire dish in one sitting.
The delicious shrimp casserole is loaded with fresh vegetables and protein-rich components, and it's also gluten-free! And, get here; it's ready to eat in less than 30 minutes. This meal also has fewer than 450 calories per serving!
You can cook the quinoa on the stovetop if you don't have a rice cooker. When your oven-safe or cast iron skillet is busy, transfer the foods to a casserole dish after mixing the cajun seasoning, tomato paste, chunks, quinoa, and then top with fontina cheese and shrimp.
Look no further than slow cooker shrimp boil for a quick summer supper. What a spread! Gather your family and delve into this sloppy, delicious boil.
This recipe has crawfish, sausage, mushrooms, and artichokes, one you'll want to make again and again. Depending on your preferences, you can add additional seafood or veggies.
The boiling time depends on what sorts of shrimp you choose (their size and thickness). When these shrimps turn a brilliant orange hue, they're done. Small to medium shrimps cook in 30 seconds to 1 minute, whereas large to jumbo ones cook from 2 to 4 minutes.
Using fresh summer corn is one of my favorites! Make sure to double up on layers or use heavy-duty foil to avoid holes or tears. You won't want to lose any drop of the delectable flavor!
I prefer to remove the corn after 30 minutes of cooking until it is crisp. If your slow cooker is adequate, feel free to keep it in the pot while the sausage and shrimp simmer.
Possibly the most delicate shrimp and grits recipe I've ever cooked! It's simple and only has a few ingredients! The creamy grits are topped with cajun-seasoned shrimp and spicy, strong seasonings.
It takes a 15-minute prep time and a 45-minute cooking time. Fill a bowl with grits and pour the gravy and shrimp mixture over the top. An upgraded version of the classic Southern meal, especially when paired with lip-smacking desserts from the Southern region! It's sure to please!
Grits thicken by absorbing water or milk as they sit. Furthermore, do not overcook grits to avoid runny grits because this breaks down the thick starch found in corn.
This recipe contains starch, vegetables, and protein, so no sides are required. However, a basic green salad and a loaf of toasted ciabatta bread would be welcome additions.
If you're serving bread, why not create it as a buttery garlic stuffed bread?
This seafood dip is fully prepared in minutes with Monterey Jack cheese, lump Alaska crab meat, cream cheese, and a spicy cajun blend. This amazing and effortless cajun dip recipe will take your party to the next level, whether being served cold or hot!
If the cream cheese isn't creamy enough, you can add a little mayo to make it even creamier. Fold it into the cream cheese as gently as possible. You'll break up the big pieces if you mix them too much.
While Alaska king crab is my first choice, Alaska Dungeness crab is close. It's just as sweet and tasty. What a perfect hot dip for your party!
This cajun crab dip is creamy and slightly spicy, loaded with crab meat! Serve it with crusty French bread, tortilla chips, crackers, and so on. It's delicious on everything.
During crawfish season in Louisiana, nothing is better than this dish. A spicy and rich tomato roux with bell peppers, fresh garlic, shrimp, and crawfish.
When I entertain, I like to serve this cajun sensation. Etouffee is usually filled with hushpuppies and steamed rice or crackers on the side. This dish originated in New Orleans and Louisiana's bayou country.
Whenever I'm craving cajun food, I usually turn to crawfish and shrimp etouffee. Etouffee simply means "smothered" or suffocate, referring to seafood smothered in gravy. It's also delicious.
It's a meal that's commonly served at cajun family gatherings. Meanwhile, you should wait for it to cook well, it's a pretty simple recipe that's sure to wow. A fantastic way to utilize any leftover crawfish!
As the temperature decreases in the winter, seafood gumbo is a great way to stay toasty and warm. After eating this gumbo with some suitable side dishes, you'll understand why it's so unique.
The appearance of the cajun gumbo pot is one sign of the season's changes. My black iron is always available to roll out hibernation with my seafood gumbo goal. It's best to have shrimp, crab, oysters, and crawfish caught by Louisiana fishermen.
It is appropriate for pescatarians (vegetarians who eat seafood and fish) and flexitarians (centered on plant foods with occasional meat inclusion). I'll also demonstrate how to make this gumbo gluten-free and any other dish.
A traditional Louisiana recipe uses roux, a mixture of fats, and wheat flour to thicken the stock. You can make this dish in restaurants as long as you have a large soup or stockpot.
Cajun spice, smoked sausage, smoked sausage, and dark roux, the bold flavors of crawfish from inland ponds, and Louisiana seafood harvested nearby Gulf waters. It's gumbo season!
Any great gumbo will begin with a well-made roux. It's essential to have a deep color. The lighter the roux, the greater the thickening power, still the less flavor. In this dish, I'll use chicken broth.
After cooking the roux, the gumbo-making process is mostly hands-off. To keep the saucepan from sticking, stir it often. This tasty stew recipe is well worth your time. Serve hot with potato salad or cooked rice.
My experience about cajun seasoning is that they all flavor differently; some are salty, while others aren't. Try getting two different brands so you can mix them. I usually switch from three different brands.
The addition of cayenne pepper, basil, dried thyme, and smokey Aidells Cajun andouille sausage adds a spicy bite unique to Creole cooking. Give it a try, my dear!
You may feel that it's deep-fried because it's crunchy. Add a dash of cajun flavor to this classic Southern dish.
You can make this dish without or with skin, and it will still be great! The cajun fried chicken has more than 4 grams of fat per serving since it is oven-fried.
I usually soak the chicken in buttermilk to make it tender and juicy inside; the coating can better stick to the chicken meat. If you don't have buttermilk, plain yogurt is a good substitute.
You should head up the heavier batter because of a pretty messy breeding procedure. Thus, cake flour is the way to go for an airy and light pastry. Bread flour produces the most excellent results for a finely textured pizza dough.
Still looking for a licking-finger version? You can find how to fry cajun chicken strips here!
I have modified this classic French recipe for a Louisiana table by adding spice, okra, and smoked cajun sausage. This simple cassoulet recipe is packed with chicken, sausage, beans, and vegetables.
Cajun chicken cassoulet is a Southern twist on the traditional slow-cooked French meal. You can use cajun ingredients in this one-pot dinner, and your cassoulet does not take all day to cook.
In the end, the beans are creamy, and the okra is mushy. The chicken is so delicate that it falls apart. The cajun sausage is tasty, though it was prepared using cajun chicken sausage instead of the pig, which added to its blandness.
And the broth is delicious. Toasted breadcrumbs sprinkled on top are a delightful touch. What about the Cajun spices? Spice it up!
This cassoulet is as French as it gets, but we don't mind. If you boost the flavor, sure you have a reasonably tasty dish.
Such a great combination of brown sugar, cajun seasoning, and chicken. There won't be any food leftover. This spicy cajun chicken is the thing I make at least once a month. It's AMAZING! Serve over potatoes or rice for a quick weeknight dinner.
Whatever the weather, throw it on the grill or the barbie – it won't go wrong. You can have grilled, Cajun-style chicken thighs in various dishes, including sandwiches, a dinner entree, and Caesar salad. Hot or cold, alright!
This cajun chicken dish is tender, juicy inside, and has a crispy browned crust outside. If you feel it is too spicy and hot, reduce the amount of cayenne and red pepper flakes. If you would love it spicier, add more!
Garlic and cayenne pepper are familiar flavors in cajun seasoning. In the refrigerator, you marinate the chicken in cajun spices for up to 24 hours.
This wonderful recipe originates from Louisiana, USA, and is one of the most delectable ways to prepare chicken. Intense with tomato, lime, and chili scent, and soothed by the deep south's holy trinity of onion and green pepper.
It's easy to make and will disappear from everyone's plates much faster. Spanish rice is cooked with spicy seasoned chicken thighs. An excellent meal for your hectic evening!
After seasoning and browning the chicken, leave it to cook while doing other tasks. I enjoy meals with a bit of zip, and this Creole chicken is delicious when served over rice.
"Isn't this a Cajun dish? Shouldn't it contain more Cajun seasonings?", some of you might be wondering. Well, it's true that there are many differences between Creole and Cajun seasonings. However, you'll often see both of these spices in Cajun dishes.
I'm swapping things up a bit by using butter, but the outcome is still great, I promise! Use bacon drippings or lard if you have them!
During the summer, I grill at least twice a week. I always search for new marinades to try. I adore grilling pork for dinner!
Brown sugar and spices combine to create these grilled pork chops a peppery rub. They're served with red beans and rice, Louisiana-style. Cajun seasoning gives this Southern specialty a little zip.
One of the best methods to have a savory, juicy pork chop is to grill them. Take less time to marinate because the cajun seasoning and olive oil blend will provide enough flavor.
You can only eat pork when it has reached a safe internal temperature of 145°F. A 1-inch bone-in or boneless pork chop will take 8-10 minutes to cook. A 1 1/2-inch boneless, thicker pork chop takes 14-18 minutes to cook or up to 20 minutes if bone-in.
My finest cajun beans recipe calls for smoked, creamy beans cooked low and long with ham and seasonings. It's fantastic with rice!
This recipe is tasty, thick, and creamy with just a glimpse of spice, which I adore. I enjoy ending each bite with a bit of burn to make my taste buds awake and yearning for more.
Add the canned tomatoes and leftover ham when the beans are well cooked. I like to top it with freshly ground black pepper and a spoonful of sour cream as much as possible. What a simple dinner!
Finding different ways to use beans is a lot of fun, and I've come up with this sausage bean and cajun ham soup. It will keep you warm, of course never look alone!
Do you like spicy cajun food and deviled eggs? You'll enjoy my new take on traditional protein. It is the ideal Cajun-inspired appetizer to please your visitors. Soon this choice turns into your Cajun hunting dishes.
If you enjoy deviled eggs as much as I do, don't be afraid to try the fried version. What's even better? Cajun flavor and spice are all along. I'd serve them with crispy corned beef patties or grilled cheese for a meal.
​​You could serve alongside other appetizers like loaded buffalo fries, chicken bacon ranch quesadillas, or crisp English sausage rolls.
These deviled eggs are spiced up by hot pepper sauce. For a superb finish, sprinkle with fresh chopped thyme. I guarantee you'll love these spicy mates!
Balanced Cajun Recipes With Grain
These quick cajun grain ideas will liven up any boring mealtime. You can prepare different variants ahead of time and then reheat in the oven for a yummy and balanced lunch entrée!
The local cuisine of the Bayou State is far from bland, with rich pasta, hot-to-the-last-bite cajun wraps, spicy mac & cheese, and so on. Hurry up; good food can't wait!
Start with a ready-made rice and bean meal to make this easy jambalaya recipe in a flash! When making this food starting with "J", good seasoning is essential! You can use ready-made seasoning or create your own cajun seasoning.
Jambalaya is a delicious rice dish inspired by French, Spanish, and African cuisines. Like many cajun meals, it begins with spices, smoky sausage, and extra pepper; and the outcome is a hearty and colorful feast.
This dish is similar to saffron-infused Spanish paella. Cajun Jambalaya has many variations influenced by the Caribbean Islands and blended with Spanish culture.
In this recipe, the sausage and chicken are browned in oil and infused with a ton of spiciness. The shrimp is added later and cooks perfectly tenderly due to the steam from the rice.
Feel free to get your preferred proteins bursting with rich, tangy Cajun jambalaya flavors that anyone will adore. Don't forget some tasty jambalaya side dishes to impress everyone with your cooking skills and culinary knowledge as well.
If you're familiar with Spanish food, you would believe jambalaya is similar to paella, so you'd be correct! Jambalaya is a typical Creole dish consisting of veggies, cooked rice, and nearly any type of meat in a single skillet.
The stars are chicken and andouille sausage, with a cast of onions, peppers, and tomatoes. Before adding the rice, you should make the broth a bit salty. Soon the grain soaks up the flavor!
Andouille sausage and cajun seasoning add the flavors of Louisiana's bayou region to this simple one-pot supper. This recipe is pretty simple to prepare, and clean-up is a breeze!
To reheat leftover jambalaya, add it to ample cookware with a bit of oil and a little water. Warm it slowly with medium heat until it is thoroughly heated.
Do you want some comfort food? Nothing feels like an embrace other than red beans and rice. Cajun's taste is impressive! To add a little heat, pair with tabasco sauce. My family loves sprinkling a little cider vinegar into each bowl.
The trick for making this dish thick is to mash some beans in the saucepan before serving. And, if you would like to boost the smoky taste, add the andouille sausage soon in the cooking process.
Because ham is a traditional Sunday lunch, and Monday is laundry day, the soup of beans can simmer on the stovetop, whereas the women scrub their clothes.
The smoky, aromatic beans and sausage go well with buttermilk biscuits, white rice, skillet cornbread, or sour cream muffins on the side to soak up the leftover broth.
To end the meal on a high note, consider serving some mouthwatering Cajun sweet treats. From fluffy cakes, crumbly pastry to boozy drinks, there are so many Cajun-inspired desserts you can use for a memorable meal.
Reach in there to know more about the red beans and rice-inspired Louisiana flair.
Cajun cuisine is a cross between Southern and French cuisine. It's hearty country cooking and brings cajun tastes to the ranch. Let the fun begin, and bon appetit!
The rich alfredo sauce melts in your mouth, balanced by the strong taste of the cajun chicken, finely grated Parmesan cheese, and garnished with juicy tomato chunks.
In just 30 minutes, you will have this cozy and creamy chicken pasta on the table. Soon you are impressed that it all cooks in one pot; you don't have to boil water beforehand. You can also place this cajun pasta in an airtight container and refrigerate it for up to 3 days.
When you're ready to warm the leftovers, microwave for 60 seconds or until they're heated all the way through; for making the sauce creamy again, add a splash of milk.
It's one of my family's favorite dishes, and you can make it a mild or spicy version you like. It's filling on a cold winter night. This dish could simply be doubled if you're preparing for a crowd. Make sure to serve it with cornbread!
The chopped proteins give the rice its unique "dirty" appearance. Dirty rice is traditionally made with chicken liver, and you can leave it out but don't be afraid of the liver. It offers another level of richness and texture.
That's one of the meals that turn cauliflower rice into something other than a mushy, bland mess. I enjoy cajun food because they utilize bold ingredients to make things stand out.
This New Orleans-style rice is brimming with tender-crisp veggies, two types of sausages, and intensely aromatic Creole spices. The rice is soft, moist, and just a hint creamy. Plus, it's an incredibly satisfying sensation.
Tofu is a simple substitute for chicken. Make these cajun tofu wraps on Sunday weekend, and you'll have a couple of lunches ready to go for the rest of the week.
Let's discuss the delectable cajun ranch sauce. That's as if the marinated tofu doesn't get enough cajun seasoning, I'm amping it up by putting it straight into the ranch dressing.
Cauldron spiced tofu pieces are pan-fried till golden and sprinkled with Cajun seasoning. Next, wrap it in wholemeal tortillas with crisp sweetcorn, creamy avocado, baby spinach, and juicy tomatoes.
Ideal for brunch, lunchtime, or dinner, try toasting them for added crunch! The tomatoes and greens are topped with provolone cheese, which adds a meaty flavor to the sandwich and calms off the heat.
I always go for a high fiber wrap since they are tasty and packed in protein. How are you?
Oh wow, a sandwich with the delectable muffuletta mix of sliced cheeses, a buffet of cold cuts, and briny olive salad. It's a culinary revelation.
The bread is critical to the sandwich's integrity, and better be a huge, round, thick-crust loaf of Italian bread, ideally with sesame seeds.
You should prepare these sandwiches at least two hours ahead of time for a good soak. Use your sharp knife to cut the bread in half horizontally, exposing the insides of both halves.
To make the olive salad mix, combine all of the items in a food processor. Remember to pulse until chopped, not pureed. Refrigerate overnight for up to a week or more.
The most appreciated sides include super crunchy potato chips, crispy dill pickles, ice-cold Abita beer, potato salad, or your favorite slaw.
Whether you love recipes with freshly cooked shrimps or dishes featuring leftover shrimps, you'll fall in love with this Shrimp & oyster po'boys recipe. It's a traditional New Orleans sandwich recipe served on French bread, Creole mayonnaise or rémoulade, and shredded veggie.
Aside from the main ingredients above, you can also consider making this delectable recipe with a soft baguette bun, along with fried fish or meat.
It's occasionally served with chicken or beef. I lighten up the original po'boy by using grilled shrimp rather than fried; sure, I retain the Cajun taste you adore. Let's serve hot with a tangy and spicy remoulade sauce.
Instead of lettuce, consider shredded cabbage topping with more cajun remoulade for a unique taste. I like to get the take-and-bake demi-baguettes ready in approximately 8 minutes.
Louisiana's flavors and traditions are an ultimate spicy Southern comfort meal smothered in a spicy sauce. It's more than simply a supper, and it's sure to impress!
With this super-duper cajun macaroni and cheese dish, you can go from classic to cajun. If you're curious where the heat in this mac and cheese comes from, check out my recipe now.
You're searching for new ways to enjoy old favorites, and this version with Cajun seasoning and andouille sausage is a winner. What a quick way to boost the mood!
Cajun spices flavor the juicy chicken pieces. Because kids prefer crispy textures, I top my chicken mac' n cheese with panko crumbs and cook until golden. I like a milder version of Cajun seasoning.
If your children enjoy spicy dishes, ordinary cajun works great. If you want to enhance the flavor, feel free to add more Cajun seasoning.
Healthy Cajun Recipes With Vegetable
These cajun veggie recipes are the perfect balance of easy, healthy, and delicious. The vegetables are packed with flavor and spiced adequately by cajun seasoning for a kick of tastiness.
The green dishes with many aromas, low carb and gluten-free, are perfect for switching up a tasty diet. So, go ahead!
Cauliflower is a nearly underrated vegetable. My roasted cajun cauliflower is wonderfully flavorful, exciting with the humble cauliflower.
This cajun roasted cauliflower is salty but sweet, crunch but tender, and flavorsome! You could serve it with a dip or chutney over rice, quinoa, or couscous. I also like to put these cajun green steaks in wraps or tacos.
To make Cajun spice, combine 1 tbsp paprika, 2 tsp pepper powder, 2 tsp garlic powder,1 tsp onion powder, 1 tsp salt, and 1 tsp oregano powder in a mixing bowl. You can serve the cajun spice in the container for up to a year.
Get to know more about this green steak. The chimichurri sauce and cajun cover the cauliflower steaks so well!!!
A tasty Cajun companion dish with veggies that is simple to prepare. The aroma holds up well to leftovers. Because you can utilize the frozen okra, my house is the whole year's favorite.
Allow the vegetables to caramelize slightly in the pan for a deeper base. Certain ingredients complement each other well, tomatoes, and okra are one. Slow simmering tomatoes and okra are the essences!
To make a delectable side dish, dress up okra, a basic but spicy cajun taste. This dish uses frozen or canned vegetables, so no chopping is needed.
Add some sweet corn and maybe some shrimp or pork for a complete supper. You would need to stir frequently, and you'll see the okra appears slimy as you go.
This case is typical, and the mucus will disappear as you simmer and sauté. Continue to stir and sauté. An excellent vegetable dish is coming soon!
Maque choux, also known as southern succotash, mixes early settler influences and Native Americans to create a fantastic corn-based cuisine.
The cooking method turns these components into a mixture of succotash and creamed corn with a cajun twist.
This popular creamy side dish uses both the starchiness and sweetness of fresh corn. The trinity of bell peppers, celery, and onions gives it a unique cajun flavor, while the tomatoes bring brightness.
Corn is such a bright vegetable, and I love how it becomes the main element in this maque choux. The dish also has some excellent heat from the jalapenos.
I've served this dish with everything from a big piece of steak to cajun grilled chicken. It's also fantastic on fish tacos. Any add-ins?
Stuffed peppers are a late-summer recipe to enjoy when tomatoes and green bell peppers are in season. Stuffed big green bell peppers with a cajun ground beef and rice mix then topped with cheese.
With this tasty, packed lunch idea, you can offer yourself a hot pick-me-up. Cajun cuisine is famous because of its rich flavors and spicy undertones. If you enjoy Cajun cuisine, you'll enjoy this dish.
When the peppers are left in the slow cooker for too long, they become mushy, and the meat overcooks. Next, you'll see that some juices gather inside the peppers while they cook.
Another option to save time is to make bell pepper stuffing with leftovers. Serve cajun stuffed peppers with salad, bread, or potatoes for a balanced supper. If you have them for dinner, nothing better than a fantastic beer to pair!
29. Cajun Black-Eyed Peas
Beans and peas are an ideal way to boost the nutritional value of your meal. Cajun black-eyed peas will become a staple on your table, mixing black-eyed peas, cajun seasoning, chilies, and vegetables in hot sauce.
Mix in some chopped bacon for a delicious and quick side dish when they're done. This tasty black-eyed peas recipe will please the entire family. Lower sodium bacon leads this black-eyed peas recipe to be a healthful recipe.
Having been blessed with traditional Southern family recipes, I usually wish to share them with you all as much as I can. Preparing the peas ahead of time ensures that the dish has a full, fresh taste. It's well worth the time and effort.
Everyone in South Louisiana calls this chayote squash or alligator pear recipe mirliton, and it's a lot simpler. I'm not sure what you think about stuffed veggies, but I am thoroughly impressed when I see them.
I want to come close and touch it. I'd like to smell it. This gluten-free cajun shrimp stuffed mirliton is no exception! This will ensure that you won't have to look up how to store cooked shrimps or how long refrigerated cooked shrimps can stay fresh, as you'll certainly finish it in one sitting.
This south Louisiana particular recipe is oh so festive, plus it gives me a soothing nostalgic feeling that I don't get from high-level recipes. The soft mirliton paired with the crumbly shrimp stuffing from the first mouthful is irresistible.
Additionally, you can substitute grain-free for gluten-free bread crumbs and turn this southern dish into keto. You can refrigerate for later uses up to a month.
In my opinion, the cajun spices coupled with crunchy veggies, freshly cooked kale, and crisp, sweet corn are a winning combo. The healthy mix tastes excellent at room temperature, warm, or cold.
If you don't have a Cajun seasoning mix on hand, just make it by combining 1/4 teaspoon salt and a generous dollop of freshly ground black pepper, cayenne pepper, dried thyme, crushed fennel seeds, and dry mustard.
A handy package of baby kale can replace a large bunch. Just make sure you don't leave it in the boiling water longer than a minute before refreshing it in ice water.
With only a few minutes spent cutting up veggies, the rest of the recipe comes together quickly and easily. You have complete control over the heat, so jazz things up as much as you want.
An Exciting Mix Named Cajun You Will Adore
While dining on the easy cajun recipes, you're likely to come across some "strange" terms and items on the menu. That's when your knowledge about the cajun cooking world becomes practical.
For example, onions, bell pepper, and celery are the holy trinity of cajun cooking or remoulade, including a spicy sauce served with shrimp and other shellfish.
Are you planning a vacation to New Orleans soon? To your cuisine bucket list, make sure to add in maque choux, Po boy, cajun cassoulet, and a fantastic seafood boil.
Keeping a box of Cajun seasonings in your kitchen is a simple way to ensure that your meals are far from boring. Let's share my review with your loved ones! They are humble to get the tricks and tips, too. Sharing is loving, just practice!
Nutrition Facts
4 servings per container
---
Amount Per ServingCalories675
% Daily Value *
Total Fat 13.9g

20

%
Cholesterol 117mg

39

%
Sodium 588mg

25

%
Potassium 906mg

26

%
Total Carbohydrate 84.5g

29

%

Dietary Fiber 3.2g

12

%
Sugars 4.8g

Protein 48.6g

96

%
---
* The % Daily Value tells you how much a nutrient in a serving of food contributes to a daily diet. 2,000 calories a day is used for general nutrition advice.