Cajun appetizers will be a good choice if you are looking for something new for an appetizer instead of the familiar salad, soup, bread with cheese, or butter. With attractive and flavorful recipes, you won't be disappointed.
People often focus on the main dishes and forget the importance of the appetizers. But you know what, appetizers play a role in awakening your taste buds. Therefore, the appetizer will determine the majority of your meal. Let's see with Cajun-style what appetizers ypu can make!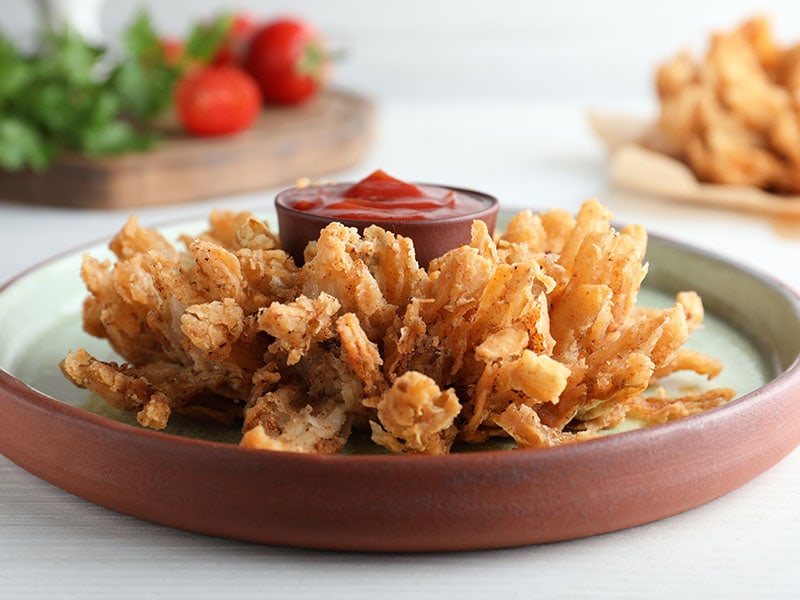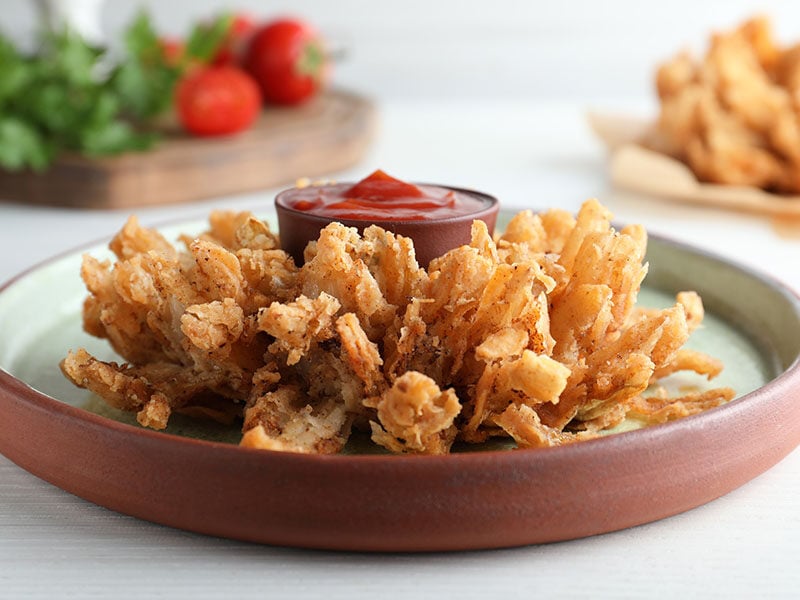 List Of Cajun Appetizers You Have To Try Once At Least
Cajun appetizers have their own unique features in addition to dishes with a wide variety of ingredients. For your convenience, I'll divide them into four categories: Cajun appetizers with shrimp, eggs, vegetables, and Cajun dip appetizers.
Cajun Appetizers With Shrimp
Yakamein (New Orleans-Style Noodle Soup)
Cajun Broiled Shrimp
Cajun Shrimp Toast Appetizers
Cajun Shrimp and Corn Cakes
Shrimp Stuffed Poblano Peppers
Barbecue Shrimp
Sausage and Shrimp Gumbo
Crispy Cajun Fried Shrimp
Cajun Appetizers With Eggs and Sausage
Cajun-Style Fried Deviled Eggs
Andouille Sausage Puffs
Boudin Balls
Cajun Appetizers With Vegetables and Nuts
Savory Spiced Pecans
Baked Blooming Onion
Cajun Roasted Chickpeas
Cajun Spiced Stuffed Mushrooms
Cracker Barrel Fried Okra
Cajun Dip Appetizers
Cajun Chicken Dip
Cajun Caviar Dip
Southern Corn Dip
Hot Muffuletta Dip
French Quarter Pecan Cheese Spread
Cajun Guacamole
You Should Deeply Understand About Cajun Cuisine First
To prepare Cajun appetizers in the spirit of this cooking style, you should first have a good understanding of Cajun cuisine. That way, everything will become much easier.
History
Cajun cuisine was created by Acadian immigrants. Thus, there's a close connection between Cajun and Acadian gastronomy. This style of cuisine has undergone many transformations. But in origin, it is inspired by the rustic cooking style in the French countryside from the early 1600s.
These Acadian immigrants were actually French who originally settled in North America. After many migrations, they continued to return to the United States. And this Cajun cuisine is known to be a popular cooking style in the Southern United States today.
Common Ingredients
Also, because it is inspired by folk cuisine, the ingredients used in Cajun cuisine are straightforward. Specifically, "the trinity" most common ingredients include celery, onions, and bell peppers.
Having undergone many culinary adjustments to suit the needs of living and geographical location, the Cajun-style cuisine has become richer and more diverse. The ingredients are not only limited to pork or chicken but also seafood, like fish, shrimp, crab, oysters, and other shellfish.
Thus, it can be seen that the ingredients used in Cajun cuisine are also very diverse in terms of animal meat, seafood, and vegetables.
Taste
When it comes to Cajun cuisine, people will immediately think of two words: spicy and rich. Cajun dishes are always full of flavor created by the mixture of spices used to cook these dishes.
There are even seasoning packages called "Cajun seasoning" that are sold a lot in the market. Thus to see that Cajun cuisine has become very popular and created its own style in culinary culture. However, these industrially-made seasoning packages certainly won't have enough of the flavor that the Cajun-style possesses.
Therefore, you can make this concoction at home with ingredients including kosher salt, garlic powder, cayenne pepper, paprika, dried oregano and thyme, onion powder, and ground black pepper. Depending on your ability to eat spicily, you can adjust the amount of cayenne pepper accordingly.
Mouthwatering Cajun Appetizers With Seafood
Starting the meal with appetizers with shrimp will be an ideal choice to create the taste for the next dishes. With these, you won't have to worry about leftovers or cooked shrimps' maximum shelf-life in fridges, as these Cajun-style shrimp appetizers will be gone within seconds.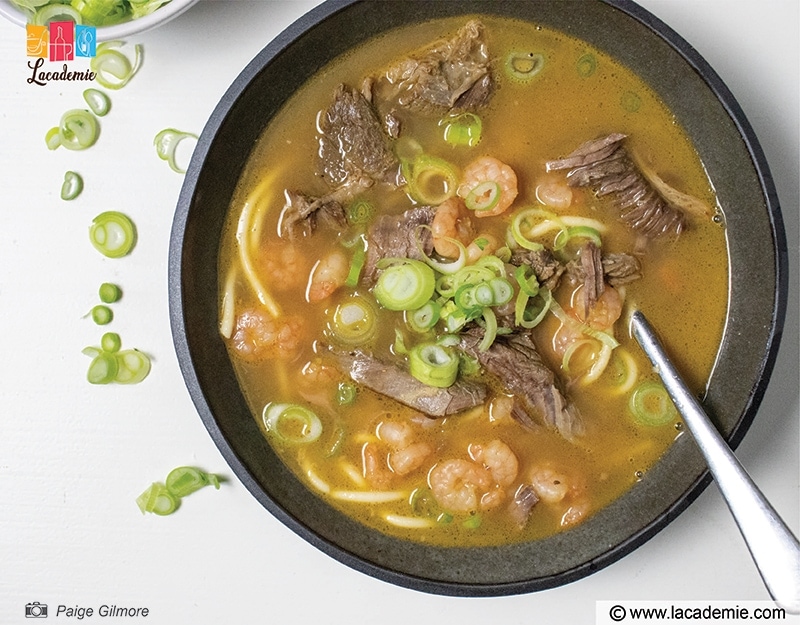 If you love to start off the meal with a heart-warming noodle soup, this Yakamein recipe is exactly what you're looking for. The combination of shrimp, beef, and an array of condiments from Cajun and Chinese cuisine, make for an unforgettable culinary experience.
Beef broth works great in this dish, but you can also switch it to pork, chicken, or seafood stock. Remember that you should use low-sodium broth. Besides beef and shrimp, boiled eggs, whether hard or soft-boiled, are a great addition to the noodle soup.
This dish has an extremely easy recipe since it only requires the most familiar shrimp types and other simple seasonings, including cajun seasoning. You can also add butter and lemon for more flavor. Lemon juice will give the sauce mixture a balance.
Prawns cook very quickly, so you won't spend a lot of time on this recipe. But that's why you have to remember to be careful not to burn.
This quick and simple appetizer can be served with rice or noodles, and also beans. Eating shrimps can make you a little uncomfortable because of their shells. But I believe that with this delicacy, those troubles won't be worth it.
This is really a typical dish of Cajun cuisine. To make this yummy seafood starter dish, you will need fresh prawns, french toast, garlic sauce, and, most importantly, Cajun seasoning.
All the quintessence of this dish depends on how you season the sauce. The garlic sauce is mixed with the right Cajun seasoning to create an unforgettable, rich flavor for those juicy, juicy shrimps in the oven.
This appetizer will really make a strong impression on your family members. I believe they will keep asking you to cook it again and again.
If you are familiar with crab cakes, it will be easier for you to imagine this dish. This dish is a mixture of minced shrimp seasoned with spices along with eggs and bread flour, then pan-fried until golden crispy.
Its more special feature is that it also has corn in three forms: corn kernels, corn cream, and cornmeal. These ingredients help the cake retain its moisture and sweetness inside while remaining crispy on the outside.
Corn plays an important role in this dish, but the shrimp are the highlight of the dish. Fresh shrimp meat filled with water with a crispy crust will make you can't stop eating it.
5. Shrimp Stuffed Poblano Peppers
Poblano peppers are a signature ingredient of Cajun cuisine. When combined with shrimp with a special cooking method, it will create an attractive taste and eye-catching appearance.
This dish can help you unleash your creativity with ingredients. The mixture of Manchego, goat cheese, basil, and hot sauce, when cooked with shrimp, will thicken and create a perfect mixture to stuff in poblano peppers.
New Orleans is a place known for its seafood dishes, and the Cajun BBQ shrimp is one of its favorites. In this dish, shrimp will be cooked with butter with moderate Cajun seasoning to create a harmonious balance for the dish.
Traditionally, people would leave the shrimp whole when cooking without peeling or removing the head. This helps to preserve the original flavor of the shrimp and enhance the flavor of the dish.
However, if you are afraid of peeling each shrimp when eating, you can do this during the preparation phase. That way, the enjoyment of the food will be complete, and there will be no more trouble.
As this recipe includes minimal cooking and seasonings, you can still use the uneaten shrimps to make new dishes if you wish. The chances are that nobody will notice that their food features leftover shrimp.
As the name suggests, the main ingredients of this dish are sausages and shrimp, cooked in the Cajun style. Another special feature here is the gumbo section. To make a delicious gumbo mix, you need to cook the butter and flour perfectly. Remember to stir constantly to make sure your mixture is golden and doesn't burn.
Shrimp is still a shining star in this dish. Be careful when cooking shrimp. As long as the color of the shrimp turns opaque, you can turn off the stove. Please don't leave it for too long, or your shrimp will get tough. Then the dish has almost lost half of its inherent deliciousness.
Crispy Cajun fried shrimp will be a perfect appetizer for your dinner. The deep-fried shrimp itself is already a favorite of mine. However, with the Cajun style and other seasonings, no one can really deny it.
The crispiness of the fried dough, the spiciness of Cajun seasoning, and the refreshing taste of lemon zest all combine to create a culinary masterpiece. The compliments for this dish are not exaggerated at all. And nothing can prove this better than the way you make your own at home and feel.
Quick And Simple Cajun Appetizers With Eggs And Sausages
If you are the type of person who wants to cook quick and simple dishes, then these egg and sausage recipes are something you should not miss. Combining eggs, sausages, and Cajun cuisine, what can you create? Let's check it out!
The first thing that strikes you about this dish is its eye-catching appearance. Since it doesn't take much time to make, frying them in bulk is a good way to start your BBQ party. This recipe looks complicated but it is actually much simpler than you think.
When you eat it in your mouth, you will feel the crispiness of the egg when fried to a crispy golden color on the outside and a mild spicy taste on the inside, typical of Cajun cuisine. Serving this dish during the holidays to your diners will be a good decision.
A straightforward recipe for you to make Cajun-style fried deviled eggs at home.
These Andouille sausage puffs impress you with their unique shape. The puff pastry surrounding the sausage creates a beautiful and interesting image.
This dish is even more delicious, thanks to the mustard and honey dipping sauce. This is a simple and easy appetizer that you can prepare for your cocktail party.
These round cakes with a crispy crust and delicious spicy seasoning will be an impressive appetizer for your meal. Or you can serve it as an everyday snack.
The mixture of fillings inside with the seasoning taste will not disappoint you. It is recommended to eat this dish while it is still warm so that you will feel its full deliciousness.
Get Healthier With Cajun Appetizers With Vegetables And Nuts
As mentioned, the trio of vegetable ingredients in Cajun cuisine will play an important role in making this style of cuisine special. Aside from that trio, what other vegetables and nuts can you use for Cajun appetizers? Let's explore now.
This would be a very suitable dish for Halloween. Spicy spiced pecan nuts will be an interesting appetizer or snack that you should not miss.
Your dish will have a spicy Cajun flavor with ingredients like Worcestershire, ground mustard, Tabasco, and cayenne pepper. Also, these pecans are one of those appetizers that doesn't have to be hot to enjoy. Just mix them with a bowl of salad and cheese.
This is arguably the most beautifully shaped appetizer I've ever seen. It looks like a flower in full bloom. From onions with unique cutting and processing techniques, you will have an extremely attractive dish.
With typical Cajun-style ingredients, onions, topped with a thick layer of panko, baked in the oven. And so, a dish was born. Regardless of the taste, the appearance of the dish is well worth a try.
More than 5 minutes to have a baked blooming onion recipe, try it now!
Baked chickpeas are an addictive snack, and if you're serving it as an appetizer, this isn't a bad idea either. You can add tons of seasonings to this baked chickpeas, but Cajun seasoning makes a dramatic difference.
And remember, to keep the crispness of baked chickpeas, don't put them in the fridge. Leave them at room temperature if you haven't eaten them all yet. This will help keep the crispness of the baked chickpeas longer.
The mushrooms that cover the filling are seasoned with spices inside, and sound delicious. The most important part of this dish is what you stuff inside the mushrooms. You can adjust the spiciness of this filling according to your spiciness.
Put all the prepared ingredients in the mushrooms and bring them to the oven. So a new dish is completed. It's that simple, isn't it?
This fried okra has very simple and easy-to-find ingredients, including okra, eggs, yellow cornmeal, and seasonings. Actually, this dish is like other fried cakes, but its taste is salty instead of sweets like cakes.
When frying, remember to use high heat or high heat and wait until the pieces are golden brown. Since they ripen very quickly, be careful not to burn them.
Cajun Dip Appetizers Captivate All Diners
In addition to the appetizers eaten on their own, Cajun-style dips are also very popular. Each dish has different flavors and ingredients. Find out below.
This is a common appetizer at parties. It all creates a delicious and fatty dish with ingredients including chicken, cream, and Cajun seasoning. It goes well if you eat this dip with fries, bread, and so on.
For the best taste, it's best to serve it while it's hot. It would be a great dip for your party table.
Why don't you try making Cajun chicken dip at home with these detailed instructions.
If you're looking for an appetizer dip to go with cookies, this is an option you shouldn't miss. The red pepper jelly on the surface creates a unique attraction for the dish.
Since this dish doesn't need to be eaten hot, it makes an appropriate starter for your summer meal. Remember to refrigerate them before serving.
This is an appetizer dip with a combination of ingredients of cream cheese, organic sweet corn, spicy pickled jalapeno, unsalted butter, tomato, sweet bell pepper, and Cajun seasoning. It is usually served with deep-fried tortilla chips.
Maybe you'll like to top it off with a diced avocado, cheese, or bacon. You can cook in bulk and reheat for future meals. It will still retain the original texture and flavor.
This is an aperitif created for the Mardi Gras feast, combining ingredients including green olives, provolone cheese, salami, and giardiniera.
The above ingredients are combined with cream cheese to create a rich flavor when you eat the first pieces. It's best when you eat it hot. All the flavors will explode in your mouth.
This is another Cajun-style dish with pecan. Perhaps you can already imagine the main ingredients of this dish through its name. This will be an indispensable dip for any party.
The combination of brown sugar, cream cheese, mustard, Worcestershire seeds, and pecans with distinct seasoning will create a balance of sweet and salty in this dish.
This is a dish with a lot of different ingredients, but the way to make it is effortless. Just prep and mix all the ingredients and add spices, and you have an attractive Guacamole dish.
What sets this dish apart from traditional Guacamole is the spicy flavor of Cajun spices. Get creative with this Cajun Guacamole recipe, and you'll see the difference!
Let Cajun Style Change Your Kitchen
Although it was originally from a rustic style, gradually, with improvements and changes over time, Cajun cuisine has gradually become more diverse. It can meet many guests with the most difficult palate.
However, no matter how developed, it still retains its characteristic spicy and rich flavor. Give your kitchen a try with new and unique Cajun-style dishes, especially the Cajun appetizers I introduced above.
The above dishes will be useful suggestions if you want to create variety in family meals. Please share this post widely to let more people know. If you have any ideas, don't hesitate to share them with me. Looking forward to hearing from you!
Nutrition Facts
6 servings per container
---
Amount Per ServingCalories581
% Daily Value *
Total Fat 41.9g

64

%
Cholesterol 40mg

14

%
Sodium 406mg

17

%
Potassium 250mg

8

%
Total Carbohydrate 39.1g

13

%

Dietary Fiber 4.4g

16

%
Sugars 30.5g

Protein 13.7g

26

%
---
Calcium

310

%
Iron

1

%
Vitamin D

5

%
* The % Daily Value tells you how much a nutrient in a serving of food contributes to a daily diet. 2,000 calories a day is used for general nutrition advice.