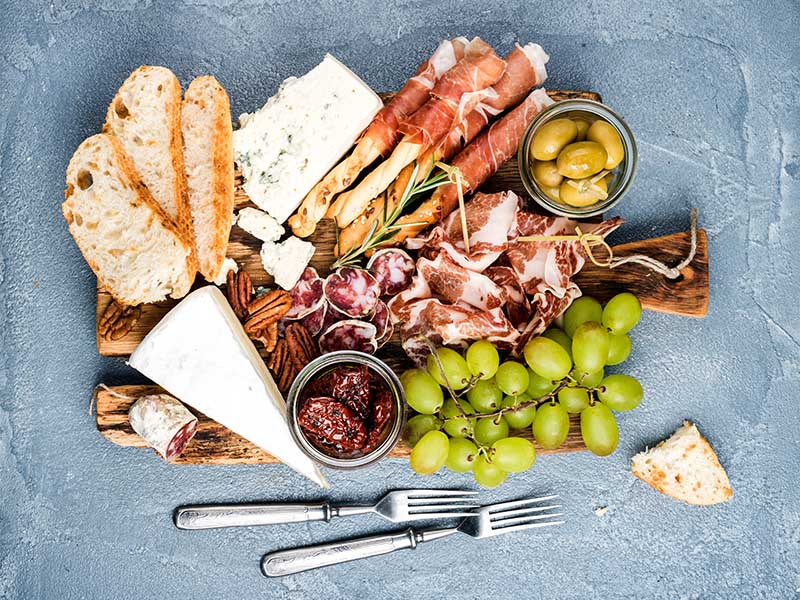 Knowing some last-minute and easy appetizers might be important if you usually throw parties. Indeed, there is no need to spend a whole day just making some appetizers since there are numerous ideas that only ask you for around 30 minutes (maybe less) to prepare.
Quick-and-easy starters do not mean they are not fancy and tasty. And I am going to show this statement through 60 cooking ideas for perfect appetizers. Regardless of age, gender, or pickiness level, I am sure you will please and strongly impress your guests with these delicacies.
Appetizer Styles in Different Countries/Regions
In culinary terms, an appetizer (or hors d'oeuvre, starter) is a small dish that people usually enjoy before the main meal in European cuisine. However, other cuisines in different continents also love these light dishes to stimulate their hunger and support the main meals.
The exact origin of appetizers is still unclear as some food specialists believe they started in Russia, whereas others claim China is their root. On the other hand, since they are small and light, appetizers are normally eaten by hand.
Overall, hors d'oeuvres terms and styles vary based on various cuisine types worldwide. And below are some significant cuisines in multiple regions with their specific appetizer styles.
In the Caribbean
The cuisine of the Caribbean is diverse in ingredients, cooking methods, and preparation. Therefore, Caribbean-style appetizers are also wide in array to please all diners of all ages.
For more specific, the starters in Cuba are perfect examples to highlight the color of Caribbean cuisine. They are so exquisite and unique that you will never forget them.
In Central America
These treats in Central America are perfect for any festive or backyard party. Many of them are fried plantain chips (like in the Panamanian food list) or seafood fritters like in the cuisine of Belize. So if you have a chance to visit there, do not miss the opportunity to try them.
In North America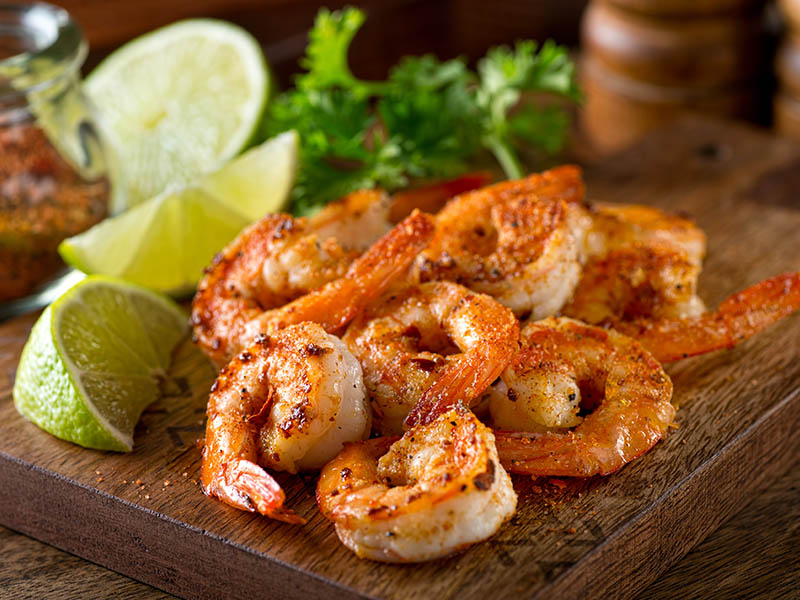 In the world of American cuisine, appetizers are dishes served before a meal. Or, in the exotic Mexican food list, tapa refers to appetizers that can serve hot or cold.
On the other hand, Cajun-style appetizers are very popular in the Southern United States, and the ingredients to make these dishes are richer and more diverse.
In South America
South American starters normally come in 2 forms: finger food (called little bite) and first courses (entradas). In particular, foods in Venezuela or in Chilean cuisine are authentic dishes to warm up your soul.
In Central Asia
The Asian-based appetizers are packed with flavors and fresh ingredients. Suppose you have not tasted Central Asian dishes, for instance, food of Uzbekistan. In that case, you might miss out on the heartiness and uniqueness of the culinary world.
In East Asia
Speaking of East Asia starters, you might want to know more about the appetizers in China with many interesting facts. Some of them are quite complicated to prepare. So if you need easier East Asian ideas, you can try Japanese starters. They are a marvelous way to start your party.
In Southeast Asia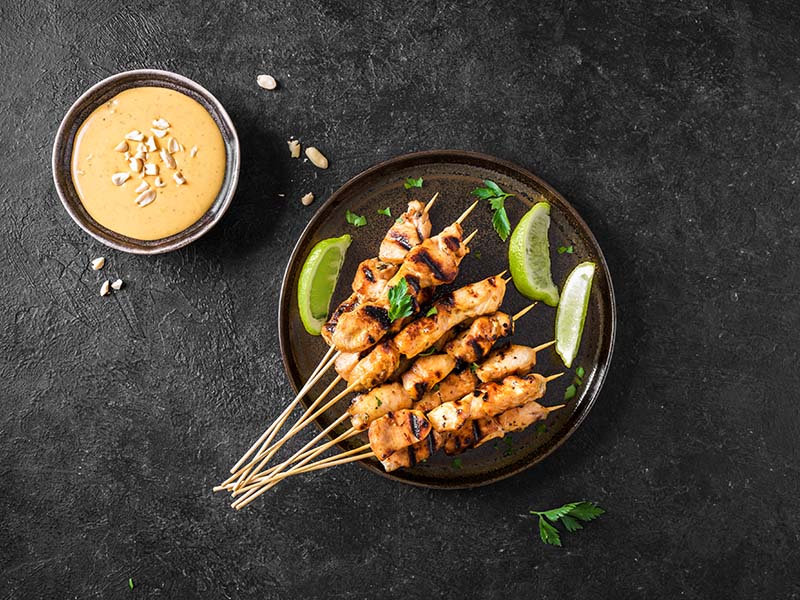 The key example to show the tastiness of Southeast Asia must be from Thailand, especially Thai-style appetizer recipes. Or many iconic Vietnamese foods can be perfect kicks to impress all of your guests.
In South Asia
Appetizers cooked in Indian style are full of delight. Similarly, Pakistani food ideas for appetizers are wonderful. And regardless of their geographic location, these dishes all reflect their rich culture, tradition, and even lifestyle.
In West Asia (or Middle Eastern)
In various Middle Eastern recipes, meze is a group of small dishes enjoyed as appetizers, and they normally include salad, rice, cheese, and yogurt. Therefore, in many authentic Turkish foods, you can find various starter choices with yogurt and cheese.
In Central Africa
Compared to other cuisines, Central African appetizers are quite heavy and people also use them as main courses. Moreover, the sauce is an essential part of their starters, like those in tasty Cameroonian foods or foods list of Congolese. Some of them have beautiful golden coats that will grab your attention immediately.
In East Africa
If you prefer fresh veggies with dip, starters in Kenyan cuisine might be your favorite ones. Or the amazingness of Ethiopian foods will surely fascinate you with their special Sambossa – a delicious pastry made with veggies, meats, and spices.
In North Africa
What to eat at the beginning of special North Africa-based occasions? Let these awesome Moroccan foods show you the best way to throw a perfect party. Or try some salads and dip on the food menu in Egypt to have a light yet satisfying start.
In Southern Africa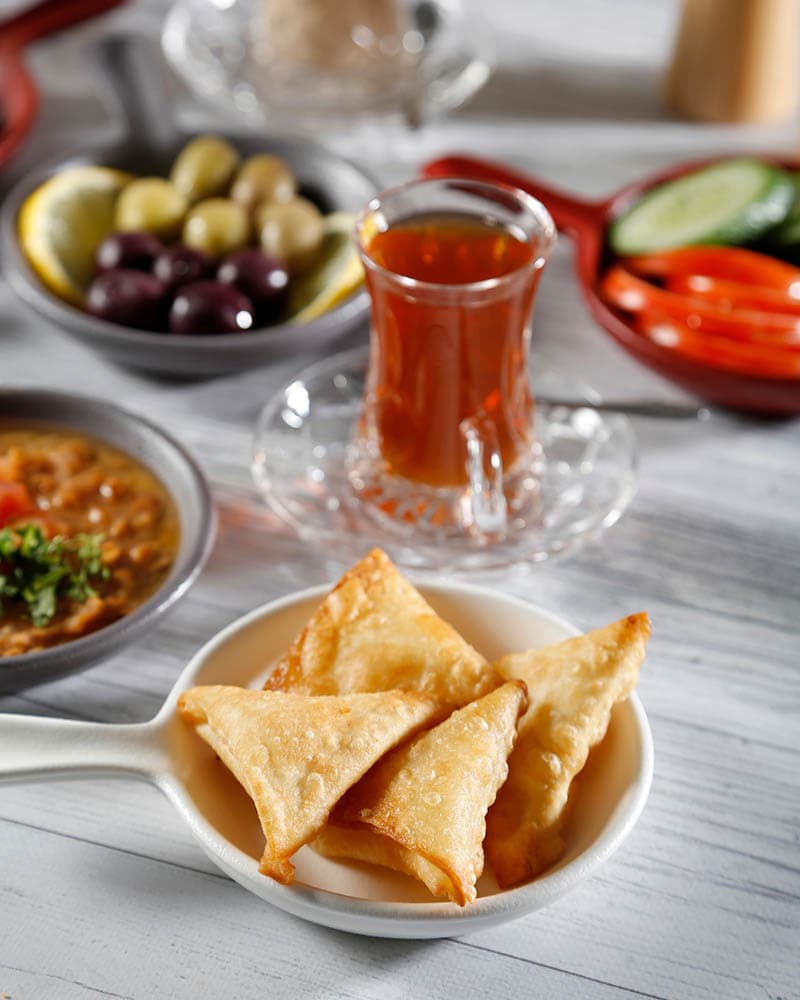 Southern African cuisine is not just about how wonderful South African foods are other culinary cultures work like a charm to steal your heart, such as traditional Botswana foods or Zimbabwe delicacies.
In West Africa
Most cuisines reflect the ethenic, beliefs, and cultures in this region, such as Ghanaian cuisine and many Nigerian staple foods. So if you have a chance to try these dishes, ask the locals for the stories behind them.
In Central European
Heaven tasty German appetizer will partly show you what the Central European starters look like. Or, if you like the gooey flavor of cheese, many authentic Swiss foods will meet your demands.
In Eastern European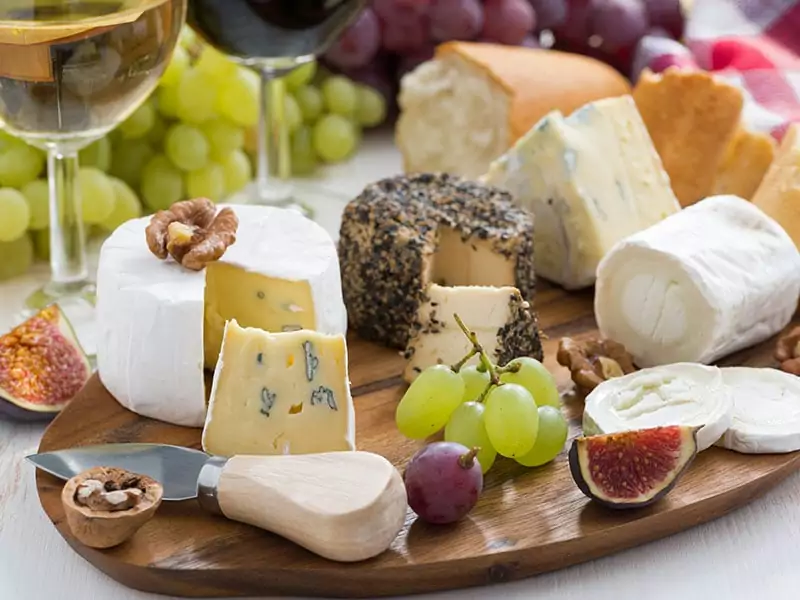 There are many beautiful countries in Eastern Europe, and their cuisines are diverse. For example, Russian food menus include many recipes with cheese, cream, meat, or seafood. Or in Romanian cuisine, they prefer soup or salad as the best way to begin the party.
In Northern European
What are your favorite British cooking ideas? The answer might be a lot, right? Indeed, from appetizers to main dishes, their foods are full of surprises that you can hardly say no to. Plus, foods in Ireland are also worth-try.
In Southern European
It is never too late to expand your menu with plenty of Spanish starters. Or, if your priority is quick and easy treats to begin your gathering, the ultimate Greek appetizer ideas are excellent.
In Western European
If you want to know what Western European food tastes like, especially for hors d'oeuvre, delicate French appetizers are one of the best examples. Besides, the tastiness of Belgian foods is loaded with many hearty flavors to refresh your taste buds.
In Oceana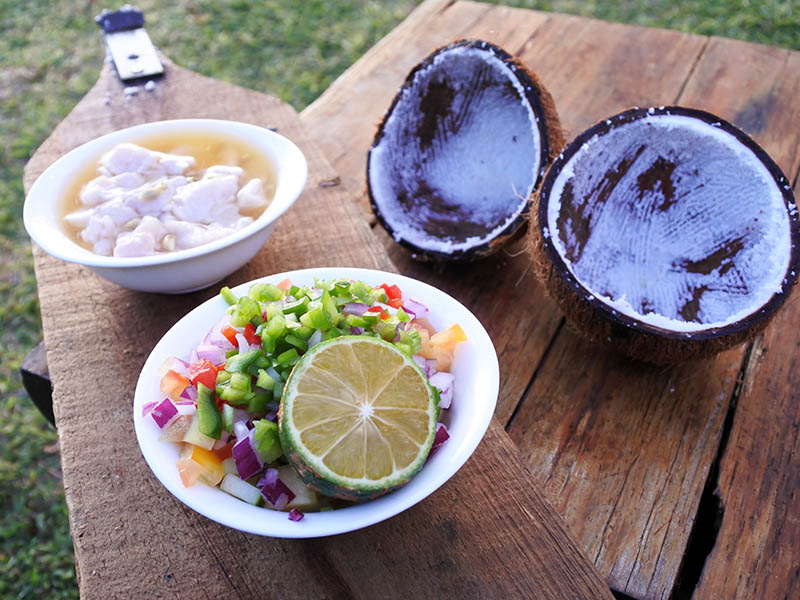 The list of Oceana appetizers might not vary like other regions, but they still have their own quintessence. The signature foods in New Zealand and delectable Fijian foods are usually made with fish.
Last-minute and Effortless Appetizer on Sticks
Let's start your food journey with 9 toothsome hors d'oeuvre on sticks. They all come in a bite-sized shape which is so fun to enjoy. And I am pretty sure your kids would love it!
Antipasto is a traditional first course typically served for a small portion in exquisite Italian cuisine. The main ingredients of antipasto are cured meats, pepperoncini, olives, anchovies, cheese, artichoke, pickled meat, and veggies.
So antipasto skewers are the collection of these ingredients on sticks with very bright and contrasting colors. Of course, there are so many flavors on 1 skewer with various ready-made components.
You can customize your antipasto skewer idea based on your preference. But I am sure it will take less than 15 minutes to prepare them. You can also make this dish 1-day in advance and store it in the fridge. Do not forget to drizzle dressing before enjoying these colorful sticks.
How to make vibrant and pretty antipasto skewers? Check here to find the answer.
Another quick Italian-based appetizer only asks for 4 ingredients: flavorful balsamic vinegar (or olive oil), juicy tomatoes, aromatic basil, and fresh mozzarella.
It is not hard to find these ingredients in the supermarket, right? So all you have left to do is just piece them together on the skewers, and drizzle balsamic sauce before serving. Very easy, isn't it?
Fun fact: the color of this dish resembles the Italian flag with green, red, and white.
Pasta is a widely-used food type globally, especially in Western countries. And among various pasta styles, tortellini can be seen as the most distinguished one.
And this recipe will help you feel the deliciousness of tortellini, pesto, and tomatoes. First, tortellini looks like a small dumpling stuffed with meat mixture (e.g., pork, mortadella sausage, and prosciutto), spices, egg, and cheese. And cooking them is extremely simple and fast!
Pesto – another star of this appetizer, is simply a sauce made from basil, olive oil, garlic, pine nuts, and hard cheese (like Parmesan cheese). But you can also buy store-bought pesto for more convenience.
Seafood lovers should not miss this idea! And it would be even better to enjoy them as a fantastic summer appetizer at your barbecues gatherings. In addition, they can be a starter, side dish, or even main dish if you consume them in a greater quantity.
Overall, grilled shrimps are healthy dishes since they are low in fat. If you want to make them full of flavor, you should prepare the marinade with components like lemon juice, olive oil, white wine, garlic, and seasonings.
And as shrimp are easily overcooked, set the grill at low heat and cook them for around 3 to 4 minutes per side.
Fans of shrimp should not miss this instruction.
Reuben sandwich is a famous American food, including any kind of Swiss cheese, corned beef, Russian dressing, sauerkraut, and sandwich as main ingredients. How about Reuben pickle bites?
This is a simpler version to serve as an appetizer at every party. Omitting the sandwich part, this recipe is perfect for a low-carb diet.
The dressing is essential as it will decide how delectable these bites are. It might ask for several things like ketchup, mayonnaise, lemon juice, Worcestershire sauce, pickle relish, horseradish, etc., but all you have to do is just combine them in a bowl. So easy, right?
Looking for an ideal appetizer for Thanksgiving or Christmas parties, brussels sprouts wrapped in bacon is one of the best recipes. They can be a well-loved side dish too! It will take about 5 minutes to prep and 30 minutes to bake, and the final result is mesmerizing.
What makes you so excited about this dish is the contrasting textures of tender brussels sprouts and crisp bacon, creating a delicious and interesting treat to enjoy. The maple syrup and cayenne pepper also have a big role in making them flavorus.
Get ready to celebrate holidays with these tasty treats made with bacon and brussels sprouts.
Let's feel some Mediterranean vibe with these Greek deli kabobs! And they are ideal for your BBQ appetizers next time. So grab a high-quality mozzarella cheese at the grocery, then cut them into many smaller cubes to prepare this treat.
Plus, do not forget to buy hard salami, jarred sweet red peppers, broccoli, and Greek vinaigrette. Then combine vinaigrette, cheese, and broccoli in a bowl. If possible, try to prepare them in advance so the vinaigrette's flavor can blend well into cheese and broccoli.
The corn dog is a sausage on a stick covered with deep-fried corn batter. They are popular street food in America. However, the version that I introduce here is better for an appetizer.
They are mini corn dogs that you can use mini wieners or hot dog sausages to prepare. Mix cornmeal, baking powder, all-purpose flour, milk, egg, and seasonings to create the batter coat.
In the meantime, you should preheat the frying oil to reach 360 degrees F before placing the sausage in the hot oil. It will take around 2 minutes until they have a nice golden color. And they are best served warm with ketchup.
Meatball is another cutie and tasty treat that you can serve at any party. Loaded with a juicy texture and burst in flavor, cocktail meatballs are simple delicacies on toothpicks.
You can buy frozen meatballs, but it would be better if you could prepare them at home. Of course, these meatballs will not take too much time and effort to make.
However, the sauce is another best part of this dish. I use whiskey to make the sauce in this recipe, but feel free to use other ingredients. And make sure the sauce is relatively thickened without burning it.
Save this best cocktail meatball recipe to stun others!
Fresh Salad For Uncomplicated Hors D'oeuvre
Salad is another excellent choice for serving appetizers. Here are 9 ideas with certain popularity in various countries. So if you have a chance to visit these countries, make sure you will not miss these dishes.
One of the most symbolic dishes to make up the mysterious Lebanese cuisine is Tabbouleh. This is a healthy salad consisting of many fresh herbs (parsley, mint), other vegetables (tomatoes, cucumber, onion), bulgur, and lemon juice.
Tabbouleh is a part of meze in Mediterranean and Arab cuisine, but thanks to their health benefits and tastiness, they have become a well-loved dish in America.
The only cooking step that you need to do is cooking bulgur. Just follow the directions on the package, and you can nail it. Cut other ingredients like cucumber, onion, tomatoes, parsley, and mint, and mix them with bulgur. And let the salad rest for a few minutes so the flavors can blend.
Do you love Tabbouleh? If yes, you do not want to miss this instruction.
Full-of-surprising Thai appetizers like this larb salad will thrill you for sure with their tanginess and flavorsomeness. Plus, they are grain-free and low carb, making them ideal for weight watchers.
Made with ground meat (e.g., chicken, pork, beef, or lamb), fresh green herbs (e.g., Thai basil, mint, or cilantro), chilies, lime juice, lemongrass, onions, larb salad can make your mouth dance. Light, spicy, refreshing, and super delicious, what else can you expect for a summer appetizer?
They are also an ideal combination of warm and cold since warm larb salad is normally served on cold and crispy lettuce wraps. However, if you prefer a chilled version, you can make them ahead and keep them in the fridge before serving.
Speaking of appetizers in France, Niçoise salad is a must-try dish. The exact root of this salad is from Nice city – a second-largest city in the Provence-Alpes-Côte d'Azur area. Traditionally, salad Niçoise was food for poor people in the late 19th century.
The main stars in the salad are egg, tomatoes, Niçoise olives, tuna (or anchovies), and dressing. There are other variants, but according to Gordon Ramsay, this is the finest salad for summer.
You can either use canned or fresh cooked tuna. However, if you want to blow others' minds, you should pay more attention to preparing vinaigrette dressing with shallot, Dijon mustard, olive oil, and other fresh herbs.
Come on! Let's try some salad Niçoise. You will not regret it, I promise!
Another meal-prep idea for an effortless starter is this 3-bean salad. And as its name suggests, the main ingredients are 3 types of beans: kidney beans, chickpeas, and black beans.
However, the appearance of fresh vegetables and herbs like parsley, onions, bell peppers, cucumber, and tomatoes will upgrade this treat to another level. It will take only 10 minutes to prepare a 3-bean salad since this is a no-cook recipe (if you use canned products).
In Arab cuisine, beet salad (or Salatat Shamandar) is a unique dish made with beet, chives, cilantro, garlic, olive oil, vinegar, and seasonings.
This salad is eye-catching with the contrasting colors of red beet and green herbs. It is not only flavorful but also nutritious to make your tummy happy. You can either boil or roast beet to make this salad, but ensure they must be tender.
For the best flavor, let all ingredients chill in a bowl for a minimum of 1 hour so the flavor can mingle. And remember to sprinkle some chopped parsley before consuming.
Are you ready to blow someone's mind? Serve them this beet salad and see how they react.
If you are not familiar with the term BLT, it is the shortened word for bacon, lettuce, and tomato. BLT salad is also a famous one, but what I want to introduce today is the combination of BLT salad with rice.
Rice is a staple food in many Asian recipes, so this salad idea is a mixture of Western and Asian cooking styles, doubling its nutrients.
You need to cook bacon to reach the desired crispiness in around 5 to 7 minutes; you need to cook bacon. After that, use the same pan for cooking onions and rice. Finally, enjoy the food with lettuce wraps for the best flavor.
Mash avocado, hard-boiled eggs, Greek yogurt, tomatillos, herbs, and crackers combine to create the one-of-a-kind avocado egg salad that you can consume as a starter or light snack.
This recipe is a child-friendly dish as it can turn normal crackers into delicacy on the fingertips. This salad is also a no-fuss idea since you only need to cook eggs, dice (or mash) other ingredients, and mix all of them in a small bowl.
The last step is scooping the mixture on the top of a cracker. And if you love cilantro, sprinkle a bit of finely chopped herb on the top for garnishing.
This avocado egg salad cannot get easier.
Moroccan food is impressive, and the best example of this cuisine is Zaalouk. They might look like a dip, but this is a cooked salad made from eggplant, tomatoes, and spices. You can serve them as a special appetizer or side dish.
Furthermore, they can be good on their own or pair it with some slices of bread. The ingredients to make this salad might be a lot, but do not fret since they are easy to make at home.
You need to cook eggplant in the oven, cut them into bite-sized pieces, and combine them with other fresh components. That's it! Enjoy them hot, warm, or at room temperature; they are delicious either way.
Have you ever heard about a salad including flatbread and veggies? Let me tell you how wonderful a Fattoush is.
It is another treasure in Middle Eastern recipes that combine Khubz (an Arabic flatbread), vegetables (cucumber, tomatoes, radishes, etc.), and herbs like parsley and mint.
And unlike Tabbouleh, the vegetables in this salad can be chopped into pretty large pieces instead of finely cut. And do not miss the sumac – a dried fruit with distinctive sour flavor and dressing to make your dish more awesome.
If you have some Middle Eastern friends, let's amaze them with a Fattoush dish.
Simple Starters With Dipping Sauce For Fulfilling Experience
The dipping sauce is another ideal appetizer allowing you to create in no time. They normally go with bread slices, tortilla chips, or veggie sticks if you need a healthier alternative. They are excellent finger food to make your appetizer more interesting to consume.
Guacamole (or guac) is an ultimate Mexican starter made from mashed avocado, lime juice, onions, salt, spices, and herbs. It is so easy to whip up and ready in minutes. If you are vegan, this recipe should be on your list immediately.
No cooking, hassle-free, this thick dip with attractive green color is absolutely delicious and contains many B vitamins, dietary fiber, and minerals. Though there are ready-made guacamoles in stores, it would be much better with homemade ones, right?
Enjoy it with tortilla chips, or you can use it as a condiment or an ingredient in salad. And for more information, guacamole literally means "avocado sauce" in the Classical Nahuatl language in Mexico.
This mouthwatering guacamole makes you want to jump into the kitchen and make it right away.
If you are a fan of artichoke, try this creamy baked artichoke dip. They are a true crowd-pleaser that only takes you around 30 minutes (or less) to cook.
Imagine a hot, creamy, and super tasty dip including cream cheese, artichokes, mayonnaise, and Parmesan cheese served with chips, crackers, or vegetable sticks; how wonderful is it?
Even if you are not into cooking; you can still prepare it with ease since all you need to do is preheat the oven, combine all ingredients in a baking dish, leave them in the oven, and let this cookware take care of the rest.
Guess what! There is no caviar in this salad, so you do not have to worry about your tight budget. Cowboy caviar is a dip consisting of black-eyed peas in a vinaigrette dressing that originated in Texas in the 1940s. And the other name of this salad is Texas caviar.
They have this name as a joke to indicate an inexpensive version of real costly caviar. Besides peas and dressing, red onion, chili pepper, tomatoes, bell pepper, garlic, etc., are other ingredients to make them look colorful.
Of course, no cooking is required in this case! Just dice and prep all ingredients, and mix them in a large bowl. For the best result, let them chill in the fridge for at least 3 hours before serving at room temperature.
Have not tried cowboy caviar before? This guide will teach you how to have the best one.
German beer cheese dip (or spread) is perfect for your game night. They are a delicacy from the German menu, which can go well with pretzels, crackers, or bread.
To make this dip, you need to buy soft cheese (Camembert is the best choice), beer, pepper, butter, and paprika powder. You can add other things to enhance the flavor, like Worcestershire sauce, mustard, etc.
Opt for non-alcoholic beer if you are not into alcoholic beverages. Regardless of using any beer type, you can still enjoy the soft and cheesy dip with crunchy pretzels, making them a perfect couple to maximize your happiness.
A gluten-free, keto recipe is here with French onion dip! But it is not only the best thing about this dip; what will stun you is the time you can spend making it. 5 minutes? No, it only needs 3 minutes to have a cheesy dip to impress everyone.
That's why this dip is my all-time favorite when I am too busy to cook main dishes. The ingredients are easy to buy, like cream cheese, sour cream, onion and garlic powder, chicken stock concentrate, and if possible, sprinkle a bit of ground nutmeg to maximize the flavor.
Tangy, creamy, and super easy; nothing can challenge you to make French onion dip.
There are multiple ways to make hummus, but what I have got here is the most basic to ensure you can prepare it fast and effortlessly. But first, you will need a blender or a food processor to create this treat.
Hummus is another Middle Eastern specialty with a high nutrient level because its main ingredients are chickpeas, tahini (a condiment made from toasted hulled sesame), garlic, olive, and lemon juice.
You can start from scratch; however, I prefer to use canned chickpeas so I can skip the soaking part. After you puree all components, they will come out as a thick dip (or spread) with a nice umami flavor and melt-in-your-mouth texture. Hummus can be served warm or at room temperature.
Baba Ganoush (or baba ghanouj) is a Levantine appetizer with huge popularity in the list of Iraq food, Syria, Lebanon, Israel, Egypt, etc. Similar to Tabbouleh, this Baba Ganoush is also a part of the meze (starter). People also enjoy this dip as a side or a main dish.
So what is Baba Ganoush? They are simply dipping, including mashed eggplant, lemon juice, olive oil, seasonings, and tahini. You can call them cooked eggplant dip since you need to bake, roast, or broil this veggie before peeling it.
Therefore, this dish has a special smoky flavor with a rich and creamy texture. But please pay more attention when you add other flavoring ingredients so it will not overpower the eggplant taste.
Baba Ganoush is absolutely delicious to try at home.
7 layers? Sounds like a lot of work, but no, they are not. They are just layers of ready-made ingredients like refried beans, sour cream, salsa, Cheddar cheese, and other veggies. So all you have to perform is prep the vegetables and place layer on layer.
But you have to ensure your salsa is not too wet since it can make the refried bean layer soggy. Store them in the fridge if you do not consume them immediately.
And if you store your dipping right, they can be safe in the next 3 to 4 days. The flavor and texture might be compromised, so enjoy it as soon as possible.
Olive oil is famous for its health advantages, so with this dipping, you will have a delicious treat and a good package of nutrients. That's why I choose extra virgin olive oil to prepare it.
Garlicky dipping oil is one of the simplest recipes since you just need to spend around 5 minutes to make it. Their ingredients might already be on your cabinet, in the fridge, or in your garden, such as Parmesan cheese, garlic, rosemary, red chili flakes, and of course, olive oil.
They are made from simple ingredients, but it does not mean they are not flavorful. This is a flavor bomb that can explode in your mouth. Remember to serve it with some slices of bread for the finest appetizer.
Who would have thought that some simple ingredients can be an excellent combination like this garlicky dipping oil?
It would be incomplete if there were no dipping sauce made with yogurt. And dukkah spiced yogurt dip is what I want to talk about.
They are a 15-minute appetizer with many surprises. You will need a mortar and pestle to crush nuts, or a food processor. Pair this dip with toasted pita or pita chips, and you will sense the nutty, earthy, creamy, and a bit citrusy flavors in every bite.
No-fuss Roll And Cup-Shaped Appetizer For Hand Picking
If you love cute small starters in roll or cup-shaped form, here are 11 culinary ideas to transform you into a Masterchef in others' eyes. And obviously, they are simple and quick to prepare, so do not worry! Just sit back and keep reading to see how you can create it!
With only 5 components, such as salt, cream cheese, sliced ham, baby dill pickles, and soft-flour tortillas, you just have got yourself the easiest appetizer with a few-minute preparation.
In order to have a uniform and nice roll-ups, you need a sharp knife to cut these rolls. This is a no-cook recipe, so it only requires your effort in placing on the soft-flour tortilla. Then wrap and roll them beautifully before cutting the rolls into many ½-inch pieces.
With a few minutes and ingredients, you can have a big batch of cute ham and pickle roll-ups.
Craving for something spicy, sweet, and salty, I think these little smokies wrapped in bacon are your new go-to appetizer. With only 4 ingredients, they must be one of the most cost-efficient dishes that you can try for your next party.
You need to buy cayenne pepper, brown sugar, bacon, and a package of little smokies. You will need an oven to cook them as well. Ensure they come out crispy; if not, broil these treats for a few minutes before serving.
Sushi is a symbolic food in Japan, and if you consume it moderately, these rolls will be a good starter to stimulate your hunger. However, I will not use sushi rice and seaweed sheets in this recipe.
Instead, carrots, cream cheese, and raisins will be rolled in long cucumber strips. The color of this treat will enchant you from a first look with the vibrant carrot orange and cucumber's green color. And they are also the nicest dish to enjoy at the summer party.
Greek cucumber cups are the specialty of the Greek menu. It will take no time to create a big batch as well, making them excellent for an uncomplicated starter.
Low-carb and keto-friendly, I am pretty sure you will fall in love with these cups after 1 bite. Use your favorite cucumber varieties, but I highly recommend using European, English, or Hothouse types as they are not bitter and do not have too many seeds like other species.
Preparing the dressing to sprinkle the cucumber cups is important since it can increase the veggies' stuffing flavor. If you love oregano, you can top these cups with chopped oregano to make them more appetizing and flavorus.
Do you like crunchy cucumbers? If your answer is yes, you need to check this guide.
If you are familiar with several mouthwatering Chinese delicacies, I think you have already tried some golden crunchy wonton cups. In this recipe, I will add a little twist to this Asian-based dish with some well-liked Western vegetables such as spinach and artichoke.
In fact, they are just another version of spinach and artichoke dip, but the crispiness of wonton will add more satisfaction to this simple starter. They are also a combination of 2 cheese types (Parmesan and Mozzarella), so if you are a cheese lover, these cups can disappear in a hurry.
Let these cheese, ham, mustard, puff pastry, and chive pinwheels bring the festive holiday atmosphere to your kitchen in less than 30 minutes.
And do not underestimate frozen ingredients like puff pastry because there are a thousand tricks to turn them into delicacies, like this cooking idea. The light and flaky texture of puff pastry and the buttery and gooey flavor of other components will make people go wild.
That's why I keep coming back to these pinwheels repeatedly for any party, or as a snack for my children. Even the pickiest eater can be stunned by them.
A simple appetizer with ham and cheese pinwheels never gets old.
Many pizza variants are time-taking dishes, but these pizza rolls will show the opposite. In only 20 minutes, you can totally create at least 20 rolls in a row. And thanks to the ready-made pizza crust in the supermarket, it would make everything much easier.
The only physical requirement for making pizza rolls is rolling the dough part. After that, just add other ingredients like seasoning, cheeses, and pepperoni to the dough so you can roll and cut them into smaller pieces.
Bake them for around 10 minutes until they turn to a golden brown color. And they are best enjoyed warm with sauce.
Let's change the mood a bit with this Asian-style dish, particularly in the wonderful Filipino cuisine, with Lumpiang. They are spring rolls in the Philippines style made from ground meat, carrots, and lumpia wrapper.
You can find many methods to make and cook Lumpiang, but this one is the most basic, making it easier for beginners. The meat part can be pork or beef, but I will use beef here with leeks, carrots, garlic, and soy sauce.
You have to briefly cook veggies and meat before rolling them in lumpia wrappers. And control the oil heat when you cook your spring rolls properly. Use medium fire so it can cook through the interior without burning the outside coat.
Welcome to the world of delicious Filipino dishes with Lumpiang.
Let's blow away the summer heat with these stunning summer rolls. Loaded with nutrients from berries, vegetables, and tofu (optional), they are a refreshing treat that looks colorful and tastes delicious.
Besides fruits and vegetables, you can check some Asian groceries to buy rice paper as this is the main ingredient to cover other components. There are several ways to consume them. Summer rolls can be a side dish, main dish, and of course, an impressive appetizer.
Do not skip the dipping sauce preparation part. These rolls would be incomplete if you did not serve them with a small sauce bowl. Luckily, there are many store-bought dipping sauces, but the homemade ones are better if possible.
When Thanksgiving is around the corner, it is time to relax with some rolls of turkey and cheese. You do not have to be a professional cooker to try them at home. And this treat can be a lifesaver to use up the leftover from last night's Thanksgiving party.
Next to turkey and cheese, you need to prepare butter, garlic powder, crescent rolls, and cranberry sauce. Combine all ingredients; you will have a cheesy, buttery, and flavorful dish with an incredibly soft texture.
Pigs in a blanket is a bite-size hors d'oeuvre consisting of mini sausage, butter, and seasonings covered by tube crescent (or croissant) rolls. Different countries have different ingredients; for example, all components that I just introduced are for the American version.
In the United Kingdom and Ireland cuisine, they are small sausages covered by bacon, not dough. And they commonly go with roast turkey for Christmas dinner in these countries.
In reality, they are the ideal appetizer or snack for any party, potluck, or game day. Serve it with a dipping sauce to enjoy!
If your children's birthday is coming, you might want to save this clip immediately.
Easy-peasy Appetizer With Bread and Sandwich
Besides using bread to accompany dipping sauce, the following recipes will show you the versatility of bread in several hors d'oeuvre.
With many kinds of bread, here are bread and sandwich ideas for quick appetizers. So keep scrolling down the page for the comprehensive list of the finest yet easiest starters.
One of the best ways to eat cheese is by pairing it with bread, so here it is, a perfect crowd-pleaser with baked bread and cheese. Try them at home; I guarantee your guests will ask you for a recipe.
Start with digging a circle in the center of the bread, then fill it with cheese, sugar, chopped rosemary, and small chunks of bread from the part you just took out. Finally, place them on the baking tray and bake in the oven for 10 to 15 minutes until the cheese melts.
That is how you create a cheesy pool in the middle of the bread. Enjoy this treat with bread chunks or crackers.
No one can deny the awesomeness of this baked brie bread. And yes, you can make them with ease.
Delicate French food is a bright picture on plates, and Ratatouille is one of these delicacies. Normally, Ratatouille is the main course, including many types of vegetables, herbs, and garlic. But this cooking idea will show another way to eat them as a beautiful yet tasty starter.
Speaking of Ratatouille, zucchini, peppers, tomatoes, and eggplant are superstars. All of them combined to create an amazing summer treat packed with nutrients. Thanks to fresh herbs like basil, thyme, and oregano, with a light touch of olive oil, this appetizer can stand out from other dishes.
Finally, top all veggies, herbs, and seasonings on some slices of toasted bread and enjoy. If desired, you can make hummus to spread on the bread for the most delicious treat.
If you want to sneak some notes of lemon, wood, pepper, and resin from rosemary into your loved bread, particularly focaccia, it is time to try this wonderful idea.
I love to bake my homemade focaccia bread because it is so easy to make. You can make the bread ahead and freeze it for the next use. However, be sure that you have time to let the dough rise.
After approximately 20 minutes to bake, the bread can come out beautifully with a golden coat and numerous green dots of rosemary on the surface. Cut them into several square pieces for easier consumption.
You have seen many recipes use pretzels as an accompaniment to other dishes; now, the main spotlight in this recipe is the pretzel itself. It is a famous baked pastry with a distinguished appearance. There are various pretzel kinds, but their 2 main types are soft and hard pretzels.
This baked appetizer features soft ones that only take around 15 minutes to prep. With a touch of cinnamon, butter, sugar, and salt, they are so tasty that you might want to make them again and again.
Do not forget to make the dipping sauce to serve along with your bread. The jalapeno and cheese sauce will take this treat to a new level.
Click here to explore the secret to successfully making baked pretzels.
Let's add the sophisticated taste to your weekend party with garlic cheese flatbread, perfect for a quick starter, or a side dish of your salad/soup.
There is no need to knead the dough to make flatbread since I will use frozen pizza dough to make it. Very convenient and time-saving.
Another thing that makes me love this delicate dish is combining all of my favorite cheese into it. Therefore, just let your creativity flow, and I bet the result will be beyond your expectation.
Filled with deliciousness and joy, these crostini slices with cheesy Brussels sprouts on top are pure comfort for humans' souls.
The ingredient list for this recipe might be a little bit overwhelming, but if you look closer, I think you can find some already in your fridge now. The good news; the preparation is extremely straightforward, so nothing can stop you from impressing others with these slices of bread.
Imagine the sweetness and crunchiness of Brussel sprouts with a light sour yet flavorful lemon dressing and gooey cheese; I do not think there is any way to refuse this appetizer.
What else can I do with a big loaf of bread? Check this recipe if you are searching for a mixture of garlic butter, cheese, and bread. They might not be as cheesy as the first idea in this section, but I am sure everyone will go wow for it.
Choose bread with high density so the pieces can hold together better when you pull these pieces off the bread. And the best one is sourdough bread. Or you can choose your favorite bread type, as long as they are dense enough.
Cut the bread into several diamond cubes but do not cut it all the way through. After filling the mixture of garlic butter, parsley, and cheese into the bread, wrap it with foil before placing it in the oven. After 10 minutes, your bread would go out perfectly with a nice golden crispy look.
It is time to dig in a big loaf of bread full of cheese and garlic.
Another last-minute option to start the party is an appetizer with cucumber, like these cucumber sandwiches. And it cannot get easier because you only have to slice cucumbers, chop herbs, and mix them with cream cheese and seasoning.
You can maximize your creativity with other ingredients too! Regarding sandwich kinds, instead of using white sandwiches, the healthier version is whole-grain ones.
But you have to be sure that cucumber slices dry before placing them on the sandwiches. No one likes a soggy appetizer.
Convenient Yet Stunning Appetizer On Board, Tray, or Platter For Big Crowd
Appetizers are diverse in recipes, ingredients, and forms. Unlike the above sections, this one is like a group of appetizers served on big boards, platters, or trays, making them more suitable for big crowds.
With 4 options here, I hope you have more choices in creating colorful and flavorful treats for your beloved people.
Crudité (pronounced kroo-dee-teh) is a French word indicating an appetizer made with whole raw veggies and dipped in a sauce. The ideal vegetables for this one are celery sticks, cucumber sticks, carrot sticks, cauliflower, etc.
So there is no limit to choosing the types of vegetables you want to enjoy at the party. However, it should be at least 4 varieties, so the appetizer platter looks more glowing.
Dipping sauces are abundant with many store-bought choices, or you can make them at home with no hassle. On the other hand, fruit is a good addition to your platter, for example, grapes.
The most epic crudité platter is waiting for you to explore.
A Mexican-themed party is less perfect if there are no nachos, right? So let's get ready for this spicy, cheesy, and simple dish with the chipotle nachos.
From game day to birthday parties, from small gatherings to big backyard BBQs, nachos are a friendly delicacy that can satisfy everyone. Take a bite of them, and you can feel the blended flavors from sauce, sour cream, lime juice, nuts, and pepper with crispy tortilla chips.
Sounds so good, doesn't it? And it is even better if you enjoy them warm.
As simple as it sounds, this one is another choice for veggies lovers since there are numerous vegetable varieties on a tray. They are so easy to throw together because this is a no-cooking recipe.
Technically, there is no big difference between this recipe and the Crudité Platter. But I also add some cheese slices and crackers along with these fresh vegetables to make the appetizer more irresistible and pretty. Last but not least, remember to eat them with a savory sauce.
Instead of piercing ingredients on sticks to make antipasto skewers, you can try them on a big board with more options.
You can use plenty of cheese kinds and pair them with salami, pepperoni, olive, almond, bread, and artichoke hearts to prepare this treat. And now, your appetizer board is great in aesthetic, and it can disappear into the hungry crowd.
Easy to throw together, let this tray full of ingredients warm your guests' tummies.
Other Straightforward Appetizers That Can Steal Your Heart
Did you know there are many other easy hors d'oeuvre that can light up your party from the beginning perfectly? Do not miss these last 9 recipes to expand your list of go-to delicacies.
Devilled eggs derive from the ancient Rome era. At that time, people boiled eggs, flavored them with spicy ingredients, and consumed them as the first meal in any gatherings. And today's version is not too different from the traditional ones, but more in variations with other ingredients.
However, the classic one is good enough to become an awesome appetizer at any party. You only need eggs, mayonnaise, mustard, vinegar, hot sauce, and flavorings to create a big batch. As the eggs are hard-boiled, you do not have to care too much about the boiling time.
The rest of the preparation is uncomplicated as you just have to toss the yolk into other things and whisk until smooth, then spoon this mixture into the white egg parts. Finally, garnish with a bit of dill, chives, and paprika. Voila! A cute and delectable dish is ready to serve.
Here are 4 different ways to create tasty deviled eggs.
Pizza normally comes in a big size, but these mini pizza bites will be your new friends to boost the mood, either on weekends or big occasions. Moreover, your kids will love these bite-size pizzas because they are not only cute but also mouthwatering.
You can make them from scratch or use premade pizza dough to save more time. If you want to make the dough by yourself, remember to use Greek yogurt so the dough can taste more delicious. The topping is flexible. Use any veggies, cheese, or herbs you like to top on.
Jalapeno has always been a good choice if you cannot eat spicy pepper. In reality, their flavor profile is pretty similar to green bell pepper with light heat. But how do they taste when I combine them with cheese?
Short answer: A food masterpiece. Low-in-carbs, high-in-protein, and bold-in-flavor, these crunchy chips can gather a hungry group and satisfy them with ease. Plus, you do not have to buy any fancy ingredients to make this treat.
So let's pin this recipe and get ready to stun your friends and family at the upcoming gatherings.
Potato skins do not refer to the peeling of potatoes. They are an American appetizer consisting of unpeeled potatoes, Cheddar cheese, and bacon. You can order them in restaurants, or buy the frozen version at stores, but nothing can beat the homemade ones.
So how to make it? Easy-peasy, starting with cleaning the potato skin, then putting a light coat of olive oil on the skin before baking.
After that, cut them in half and scoop out a bit of cooked potatoes' flesh. In the meantime, mix butter, cheese, and salt, then place the mixture on the cooked potatoes and bake them again to reach the desired crispiness, and the cheese can melt. See? Very simple!
Celebrate your weekend with these potato skins. You will surely like them.
Another specialty in American cuisine is the Buffalo wing (or hot wings). They are traditionally a deep-fried batter-coated dish served with vinegar-based hot sauce. As I want to make them quicker and healthier, I use Instant Pot to cook them without using batter.
I also added the paprika powder to make these wings taste a bit spicy. For the sauce, I use honey, garlic powder, cayenne pepper, butter, hot sauce, and Worcestershire sauce to make it. You will love the sauce' flavor for sure.
Quick fact: Though the true origin of this dish is unknown, many people believe they are from the Anchor Bar in Buffalo – the second biggest city in New York.
Cold appetizer ideas might not be too attractive to somebody, but let them try a shrimp cocktail; they will be hooked. From 1960 to 1980, this hors d'oeuvre was very common in the United States and Great Britain. And they still have a place in people's hearts (and tummies) nowadays.
The simple seafood appetizer recipe here is a Mexican version with other twists from cucumber, avocado, corn, red onion, tomato juice, and lime juice. You can buy raw shrimp and boil them at home, or use pre-cooked ones for a quicker solution.
The decoration part is essential. Try to turn them into vibrant cocktail drinks. So just follow the instructions to have the nicest cup of shrimp cocktail.
Shrimp cocktail is an amazing cold appetizer at any party.
Where are you, mushroom lovers? I have a little surprise for you! Indeed, if you have not tried these Italian stuffed mushrooms, you might miss something important to make the gathering more special.
It is a great way to begin your party with a few fresh ingredients and cheese. Gooey, savory, and full of flavor, these stuffed mushrooms are also a good source of vitamin D and other minerals.
They are also a nice way to treat vegetarian eaters. For the best enjoyment, consuming them hot or warm is ideal.
If you have an air fryer, try blooming onions! There are various starters to cook with an air fryer, and you do not have to use too much oil to prepare food. Thus, this dish would be much healthier than other deep-fried onion rings.
They also have a stand-out look like a blooming flower (which is why people name this dish blooming onion). But ensure your knife is sharp enough to cut the onion into several cuts (but do not cut it all the way through).
Coat the onion with a mixture of egg and milk, along with other dry ingredients like flour, garlic powder, chili powder, and other seasonings. And cook them in an air fryer at 350 degrees F. Serve them with sauce to turn a simple fried dish into a flavor bomb.
Air fryer blooming onion is a better version of deep-fried onion.
Quesadillas' popularity is undeniable. They can be the finest appetizer or main course if you consume them in a large amount. And the best thing about it must be their simple preparation.
Too tired to cook other dishes? These chicken avocado quesadillas will surely save your day. If you are on a gluten-free diet, use corn tortillas instead of regular types. On the other hand, this recipe is excellent for transforming your leftover chicken into a whole new dish.
Plus, do not hesitate to customize the ingredients. You can use any salsa or cheese kind because they will not compromise the final result of these cheesy quesadillas.
Let's Find Your Go-To Appetizers!
With these 60 fantastic recipes, I bet you can choose at least 20 starter ideas to create for your next parties. So tell me, what are your top choices? Leave the comment below and share your experience after trying them (or tell me how your friends were so impressed with them).
Last but not least, if you love this article, please let me know your love by rating it. Or you can spread the word to others so they can prepare a perfect party like yours. Thank you for your support!