This yakamein recipe (New Orleans Noodle Soup) is full of flavor that will satisfy your palates. You will find yourself making this Asian fusion time and time again because it's so easy.
While cooking it for my family, I often keep my yakamein's spice level low with chili and a hot sauce as garnishes. This way, even kids can enjoy this flavorful Chinese noodle dish. And everyone can adjust the spice according to their preferences.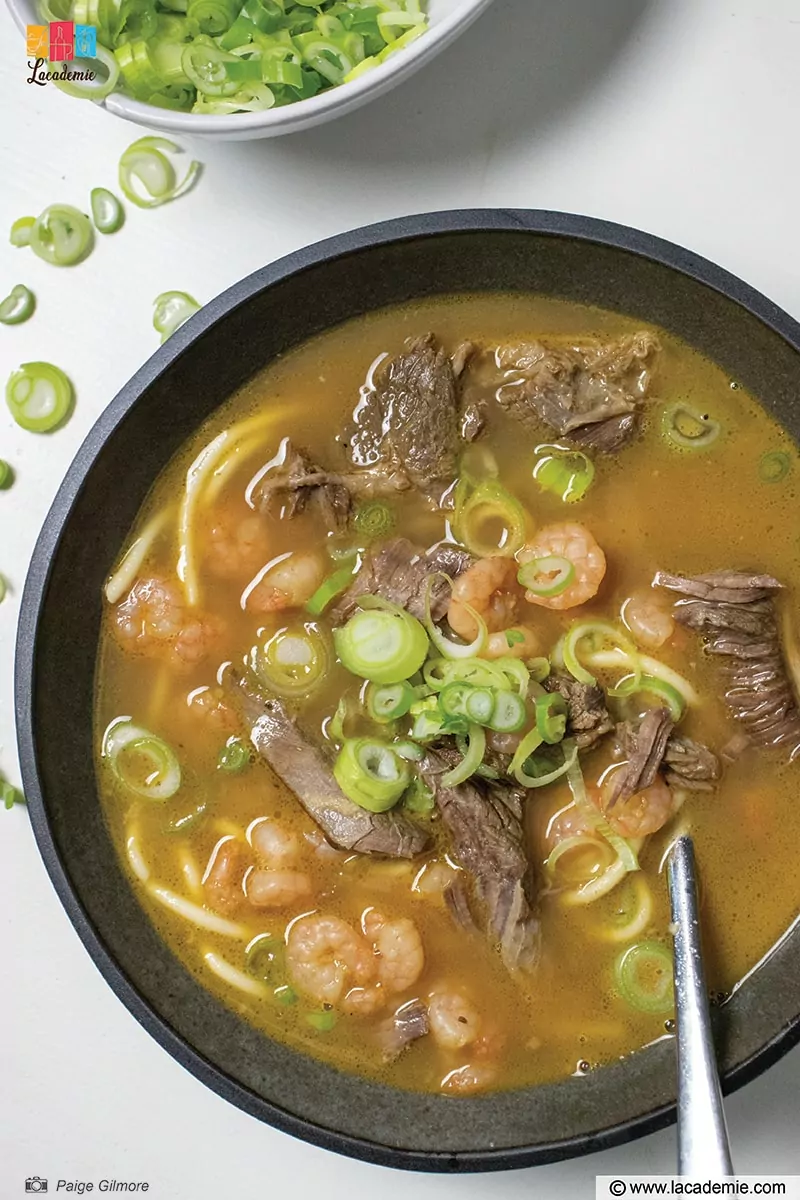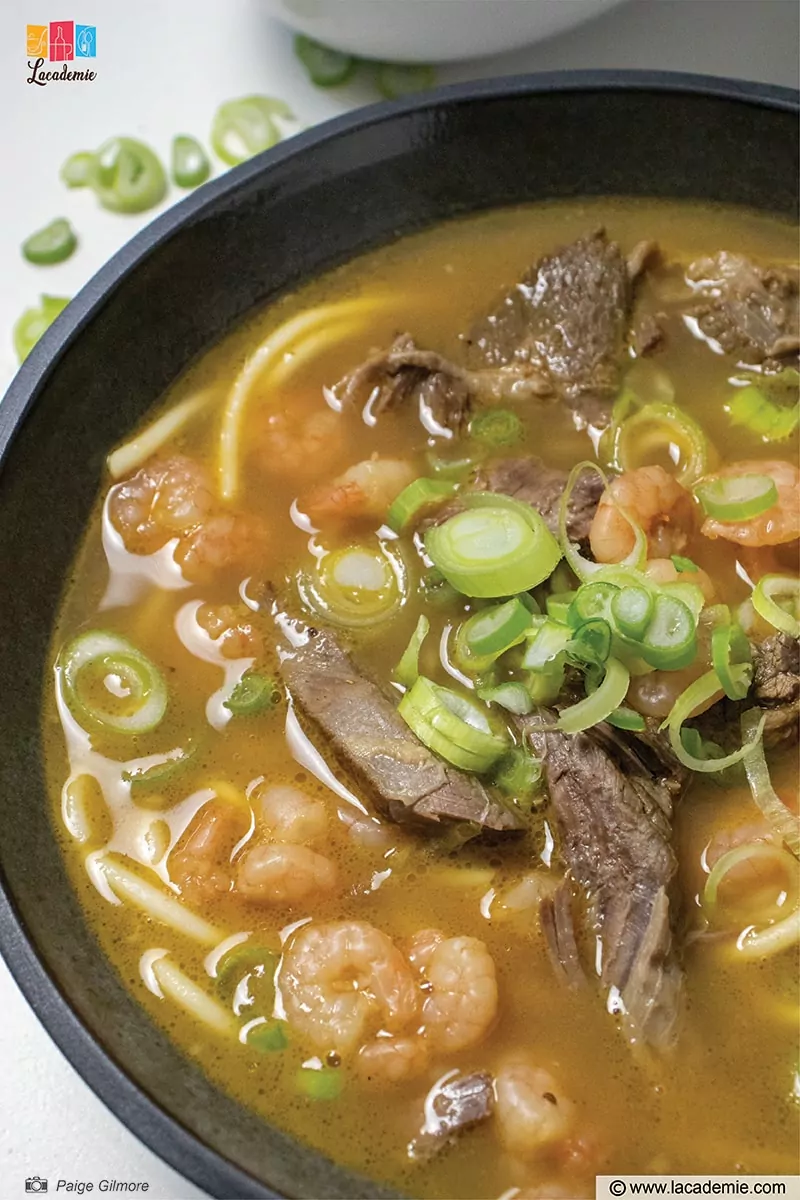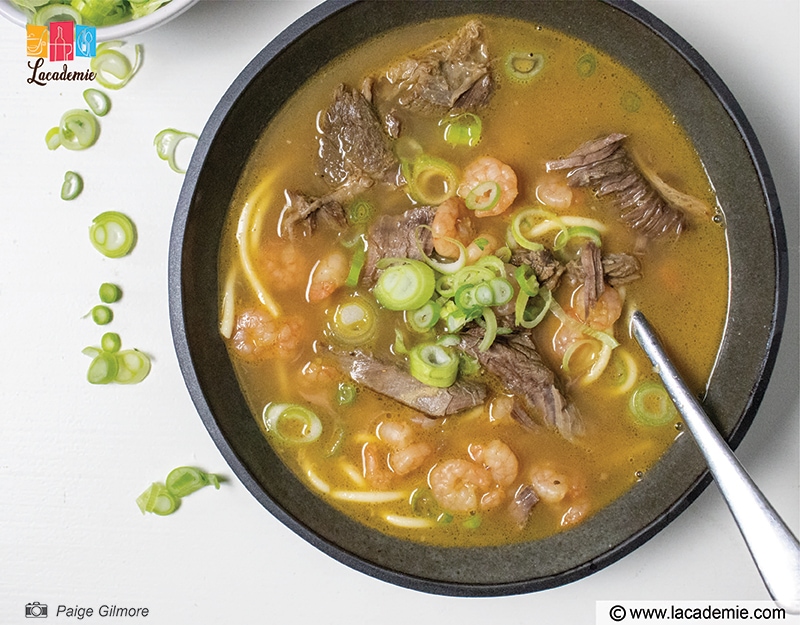 What Is Yakamein?
Yakamein is a dish with a rich history. It was originally a Chinese wheat noodle recipe. Then, Chinese migrants brought it to New Orleans. From there, it has undergone some changes and gained popularity as a fusion of Chinese and Cajun cultural cuisine.
The traditional yakamein uses wheat noodles with stewed beef, a hard-boiled egg, and beef broth. But this recipe is a bit different. I'll use spicy marinated tender beef strips, cajun-spiced pan-fried shrimp, and a soft-centered boiled egg.
Moreover, I love to garnish my yakamein with chili flakes, spring onions, and soy sauce. The versatility of yakamein spice palette makes it an ideal dish to cook for multiple people.
Tools
To make yakamein at home, I recommend you use the following kitchen tools:
Large Pot: To cook the noodles.
Chopping Board + Sharp Knife: To chop all the ingredients.
Large Spoon: To scoop out the soup.
2 Bowls: 1 for marinating beef, 1 for marinating shrimp.
Cling Wrap: To cover the bowl while marinating.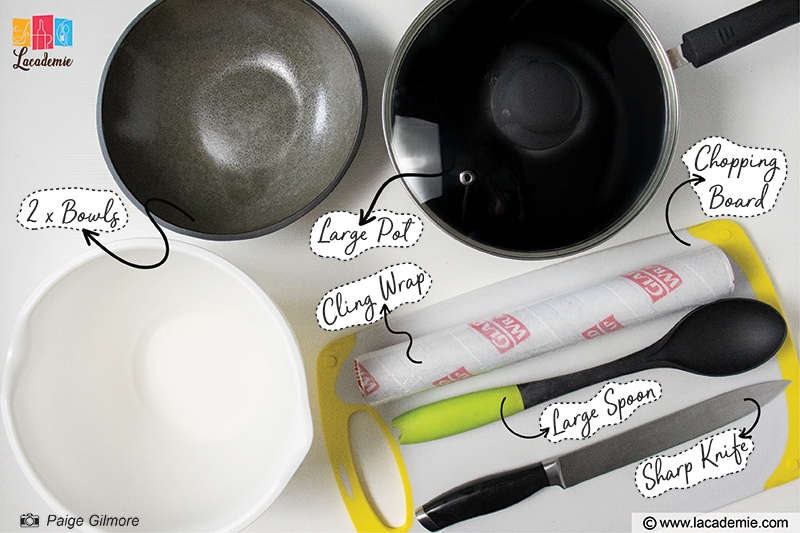 Ingredients
To cook my take on traditional yakamein, you will need all of the following ingredients to replicate this dish.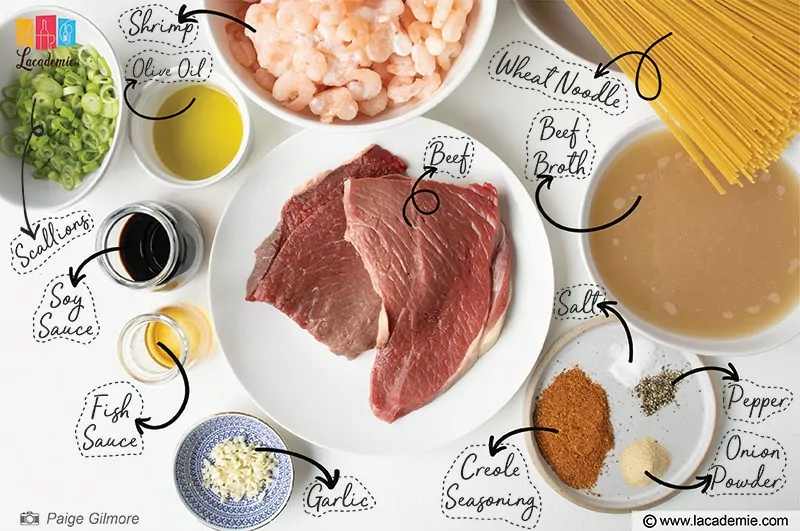 Wheat Noodles: Use thin ones to absorb the flavor better.
Beef Broth: The base for your soup.
Beef: Main protein in yakamein.
Shrimp: To create a Cajun fusion flavor.
Soy Sauce: To add a savory Asian flavor.
Fish Sauce: To enhance the Chinese soup base.
Scallions: To add flavor, texture, and brightness to your yummy soup.
Garlic + Onion Powder + Creole Seasonings: Essential ingredients in Chinese and Cajun cooking.
White Vinegar: To balance the flavors in the soup base.
Olive Oil: To tenderize the steak and add flavor to the shrimp.
Salt & Pepper: To provide more flavors.
How To Make Yakamein
Making yakamein isn't hard. Follow these four steps to make a delicious yakamein at home.
Step 1: Marinate Your Beef
In a bowl, rub your beef with 2 tablespoons of olive oil, 2 tablespoons of creole seasoning, onion powder, salt, pepper, and soy sauce. Then use cling film to cover your bowl and place it in a refrigerator for 30 minutes.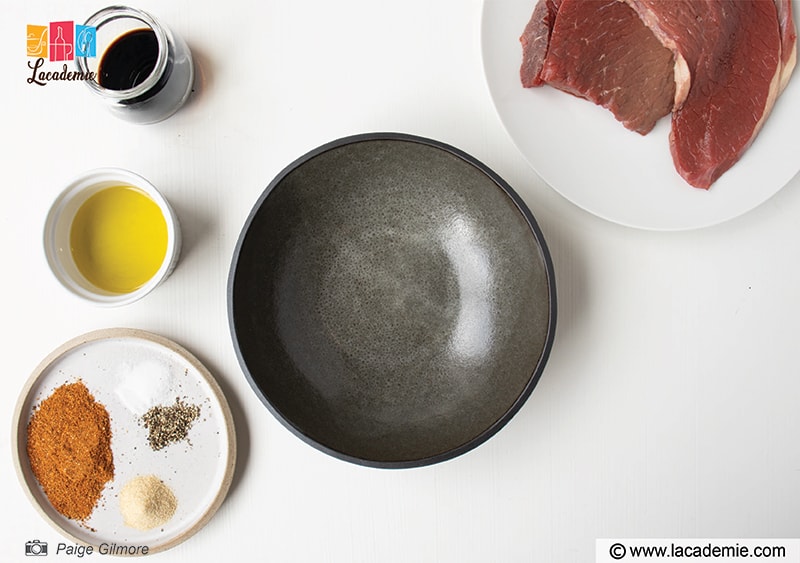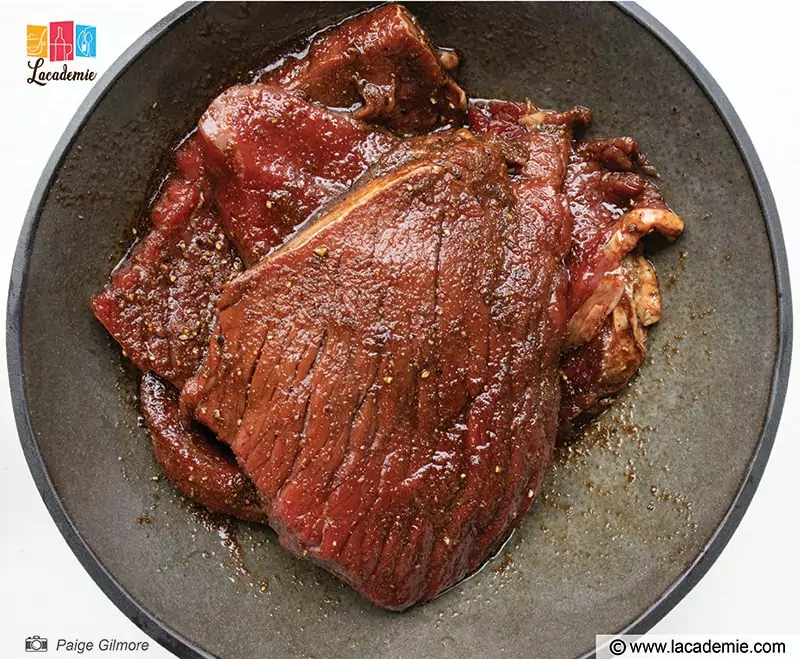 Step 2: Marinate The Shrimp
In another bowl, mix your peeled shrimp with 1 tablespoon of olive oil and the rest of your creole seasoning. Again, cover this bowl with cling wrap and refrigerate it for at least 30 minutes.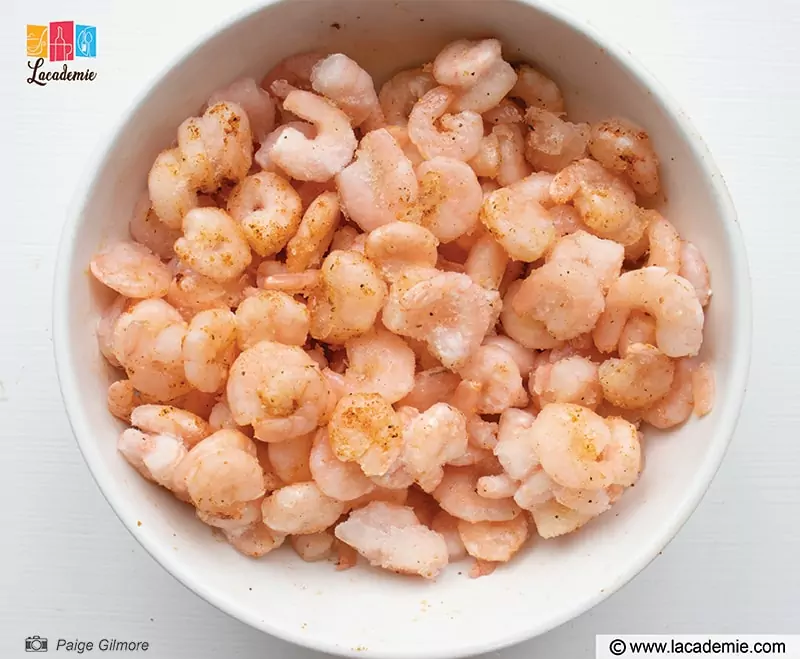 Step 3: Cook The Beef & Soup Base
In a large pot, cook the marinated beef with olive oil at medium to high heat. Then pour in your beef broth, garlic, fish sauce, and white vinegar. Stir the soup for a bit and place the lid on top.
When the soup boils, reduce the heat to a simmer and cook for 1 hour and 20 minutes or until your beef is tender.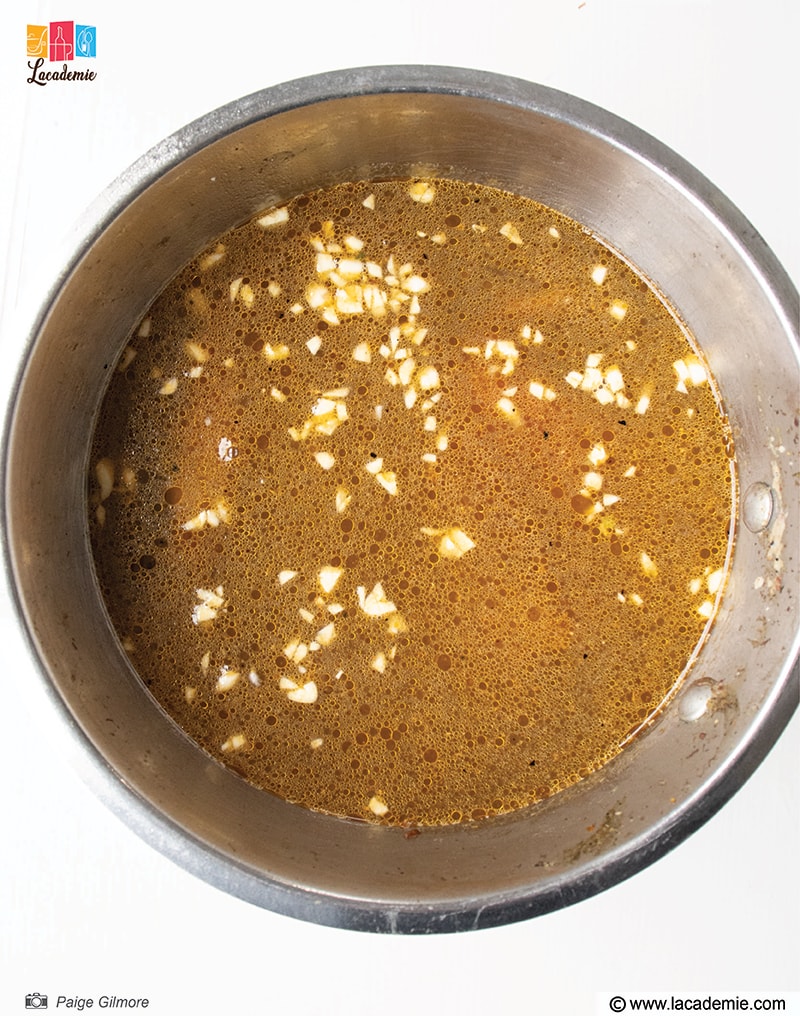 Step 4: Cook Your Shrimp
After 1 hour and 20 minutes, add your shrimp to the soup pot. Allow to cook for 5 – 10 minutes or until the shrimp are cooked through.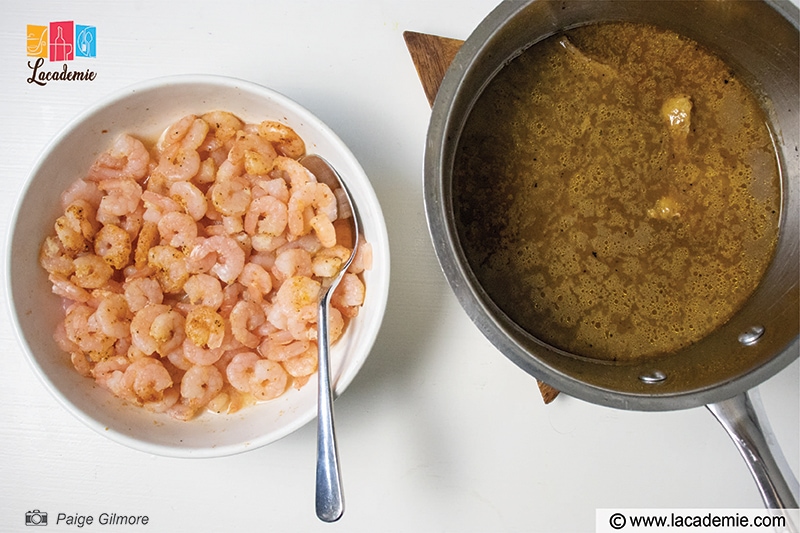 Step 5: Cook Your Pasta
Approximately 20 minutes before serving, cook your pasta. You need to cook it for 8 – 12 minutes or until the pasta is cooked. Drain pasta and set aside for serving.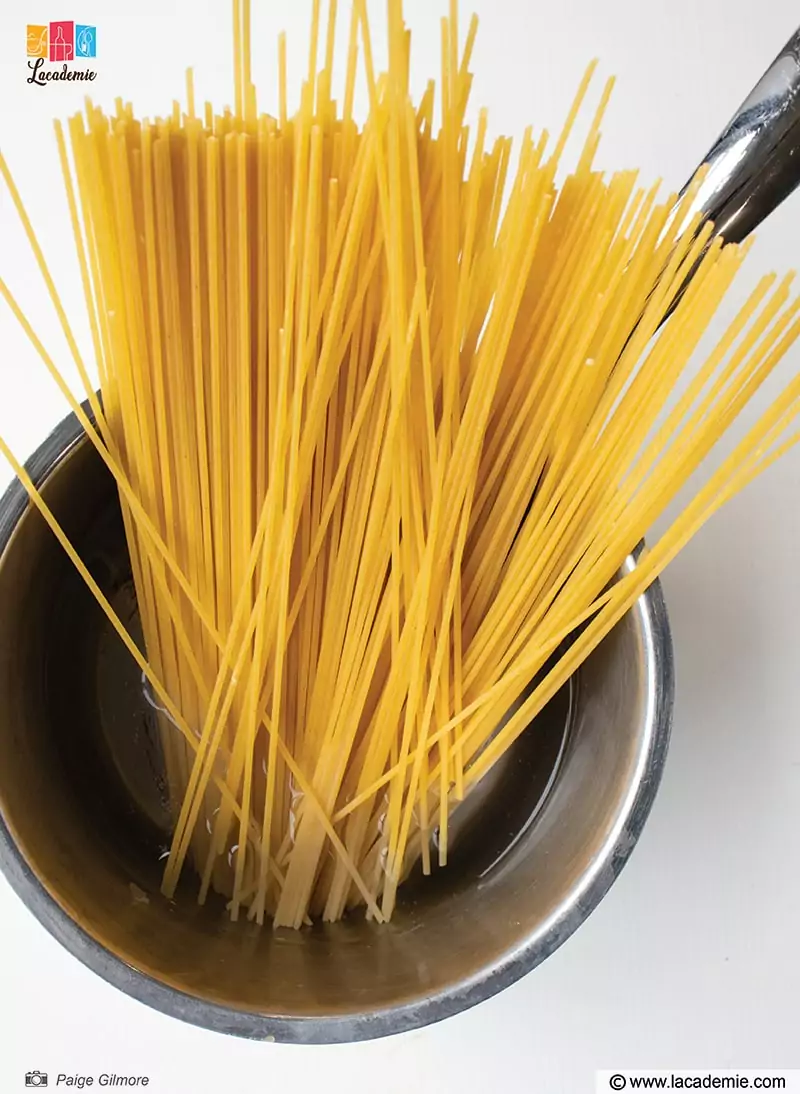 Step 6: Serve Your Yakamein Soup
In individual bowls, put your preferred amount of pasta. Then spoon your yakamein soup on top of the pasta, making sure to get both beef and shrimp in your bowl. And sprinkle some scallions on top. Enjoy!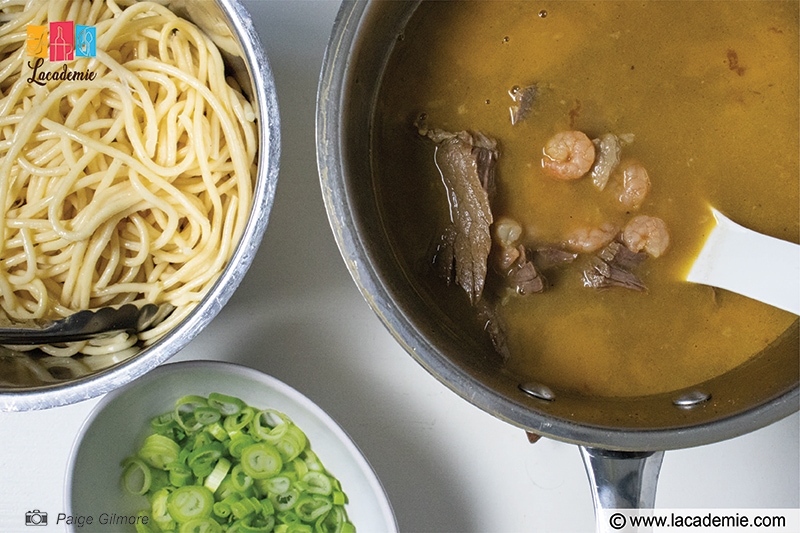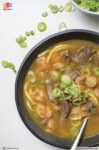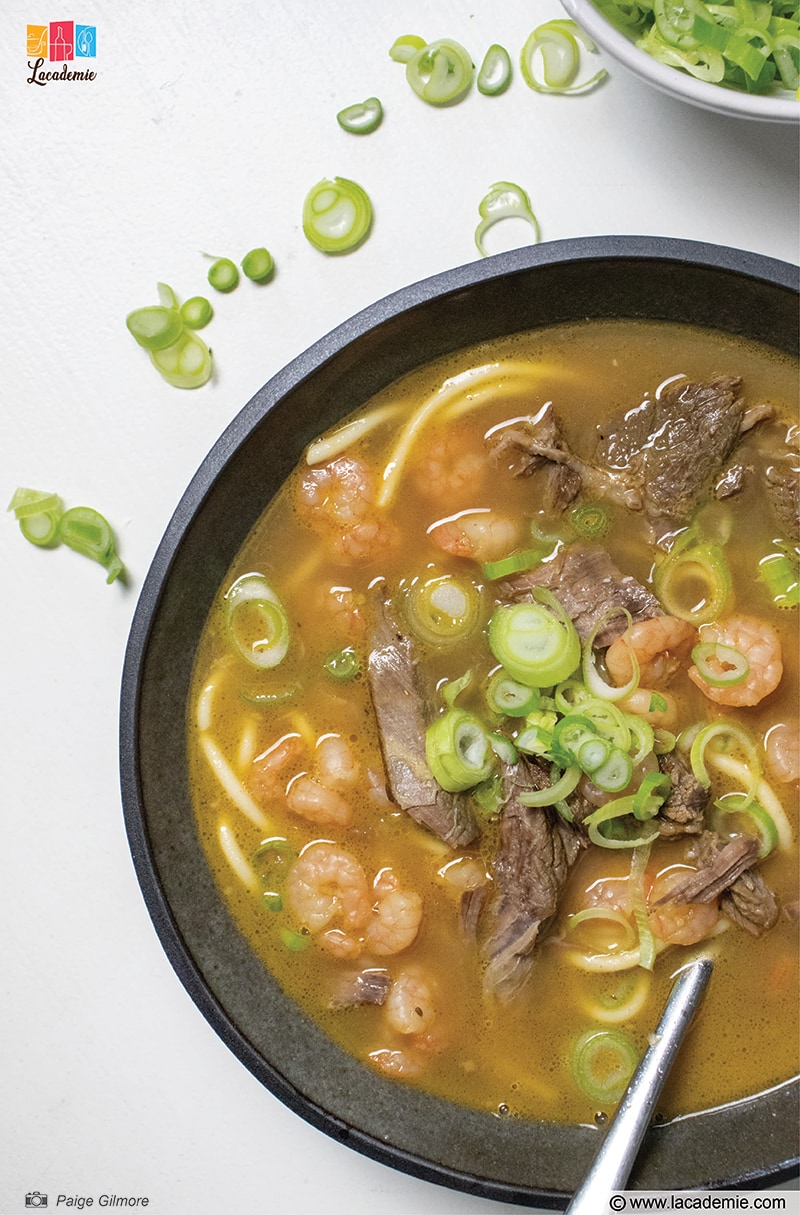 Tips And Serving Suggestions
This dish is quite simple to master. And making it can be easier with some tips below. Aside from them, don't forget to look at serving suggestions for different ways to level up your yakamein.
Tips For Yakamein
The following simple tips can really help you to master all the individual components that make yakamein so special.
Use fat-free beef or cut off the excess fat with a sharp knife.
Marinating the beef is a must-have step since it provides a deeper flavor to your soup.
You can switch to spaghetti or other Chinese/Asian noodles for the pasta.
Yakamein goes well with different boiled eggs, soft or hard-boiled ones. To make the former, cook your eggs for 6-8 minutes, while the latter needs about 10 minutes.
Low-sodium broth is more suitable since you can adjust the seasoning.
Aside from beef broth, you can use chicken, pork, or seafood-based ones as well.
What To Serve With My Yakamein?
Although a basic yakamein without any accompaniment is already tasty, I recommend adding these ingredients to kick up the flavor.
Boiled egg
Shrimp
Boiled vegetables: Spinach, bok choy, cabbage, bean sprout, broccoli, etc
Chili flakes
Spring onion
How To Store Leftover
Sometimes you may cook too much, and there are some yakamein noodles. Don't throw them away. Learn different storage methods, so you can have them prepared for the future. Remember not to store the noodles with the broth, or they'll get soggy:
In the fridge: The stock can last for about 3 days in an airtight container. You can leave the shrimp out to prolong the date by up to 5 days.
Nutrition Facts
4 servings per container
---
Amount Per ServingCalories705
% Daily Value *
Total Fat 24.3g

37

%
Cholesterol 330mg

111

%
Sodium 3472mg

145

%
Potassium 821mg

24

%
Total Carbohydrate 38.4g

13

%

Dietary Fiber 4.3g

16

%
Sugars 1.5g

Protein 80.3g

160

%
---
* The % Daily Value tells you how much a nutrient in a serving of food contributes to a daily diet. 2,000 calories a day is used for general nutrition advice.
Yakamein – A Lively Chinese Cajun Dish
Warm, flavorful yakamein can liven up any cold day. And it's so easy that you can cook this at home with no stress at all. My handy tried-and-true tips will ensure that you have tender cooked beef, succulent shrimps, and a soft-boiled egg for your noodles.
So, wow your friends and family with this toothsome yakamein. And remember to share this recipe, so you guys can do it together. If you have any trouble making it, don't hesitate to comment below! I'll help you immediately!