Pork rolls in wild betel leaves are a delicious Vietnamese dish that's well-loved by many foodies. These meaty rolls consist of ground pork seasoned with a flavorful mixture of spices and herbs, then wrapped in fragrant wild betel leaves and fried to perfection.
In today's post, I'll share with you my simple and easy-to-follow recipe for making Cha Thit Cuon La Lot in the comfort of your kitchen. Follow the detailed instructions, and you'll have a tasty and authentic Vietnamese dish to enjoy with your friends and family in no time!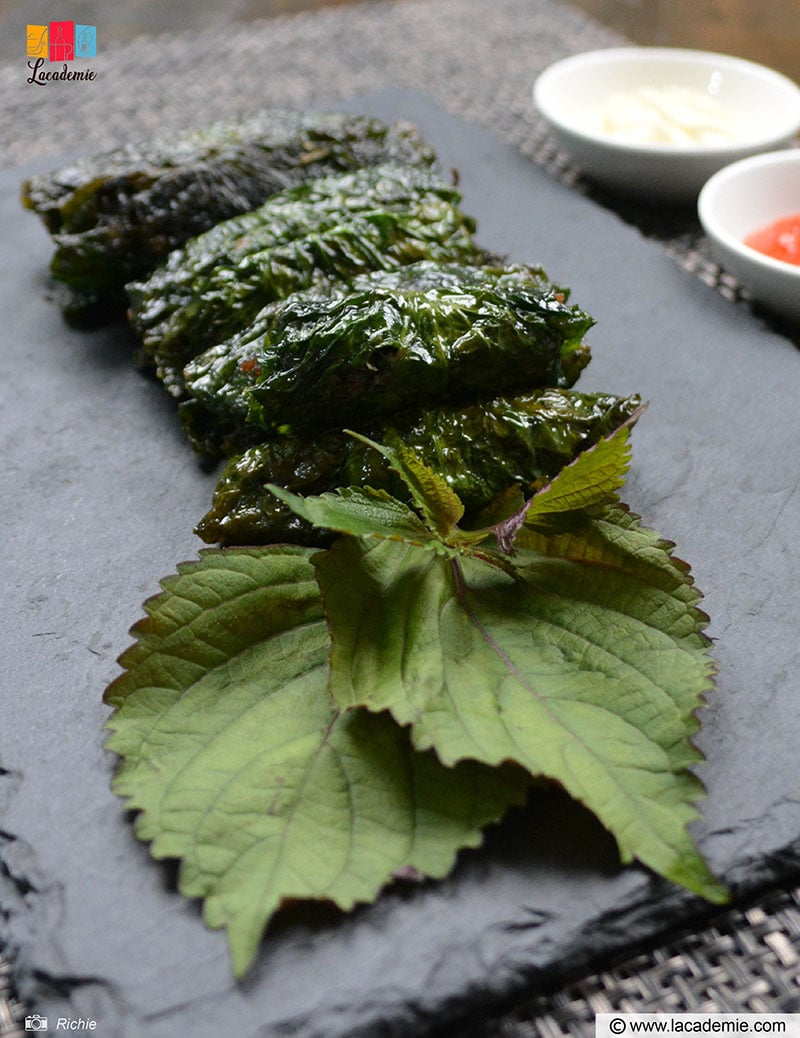 Cha Thit Cuon La Lot – A Beautiful Blend Of Pork And Herbs
Cha Thit Cuon La Lot is one of the finest dishes coming from the Northern region of Vietnam. Over time, these rolls have become a nationwide staple on the dining table of Vietnamese families.
Wild betel leaves (La Lot in Vietnamese) play a vital role in this delicacy, as the locals will add mince and add them to the pork filling and use whole leaves as the wrapper. These edible leaves impart a distinct aroma and flavor to the meat, which many people describe as slightly peppery.
Not only is this dish a tasty treat, but it also has medicinal properties and helps nourish and strengthen the body, according to folk medicine.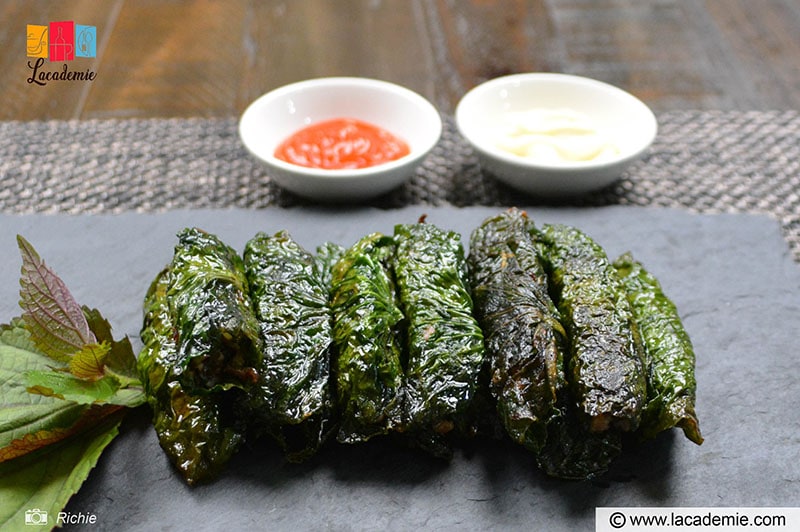 Tools
Cooking is all about having the right tools at hand. Here are the kitchen tools you'll need to create this yummy Vietnamese recipe.
Pan: For frying the rolls.
Knife and chopping board: For cutting the ingredients. You'll also utilize the chopping board as the working surface for rolling.
Grill tongs: For flipping the rolls during frying, ensure that all sides are cooked evenly.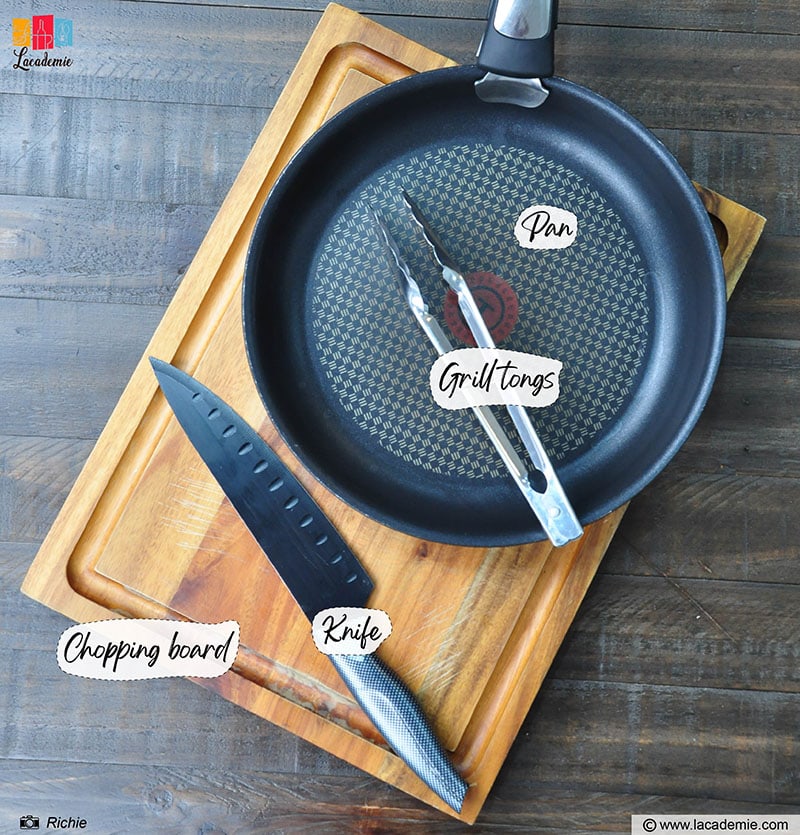 Ingredients
You might think that Cha Thit Cuon La Lot requires lots of complex ingredients, but it's quite the opposite. Here's a list of what you need.
Ground pork: Ground pork belly is the best choice for this recipe, as the fat doubles as the binder for the filling. You can also mix the meat with some pork paste (Gio Song).
Wild betel leaves: You should select large, untorn leaves.
Dried wood ear mushrooms: Add a slightly chewy yet crunchy texture to the filling.
Spices: Brown sugar, soup powder, and pepper.
Vegetable oil: Any kind of neutral-flavored oil will work.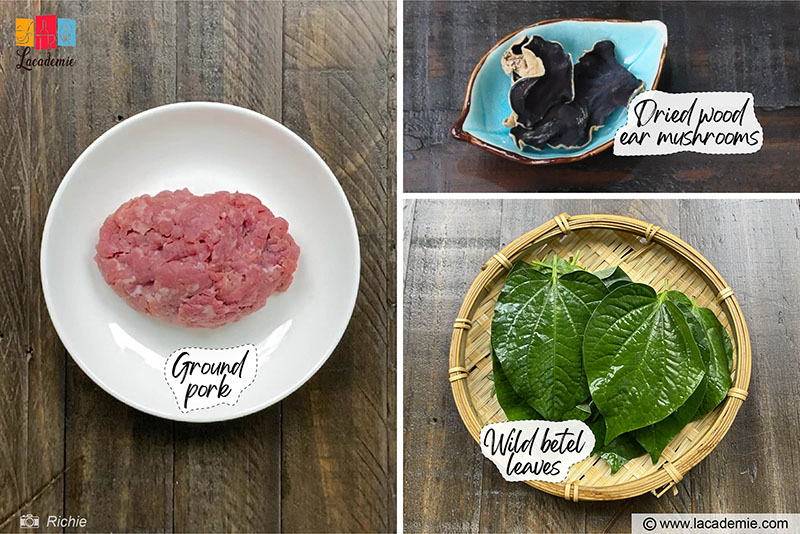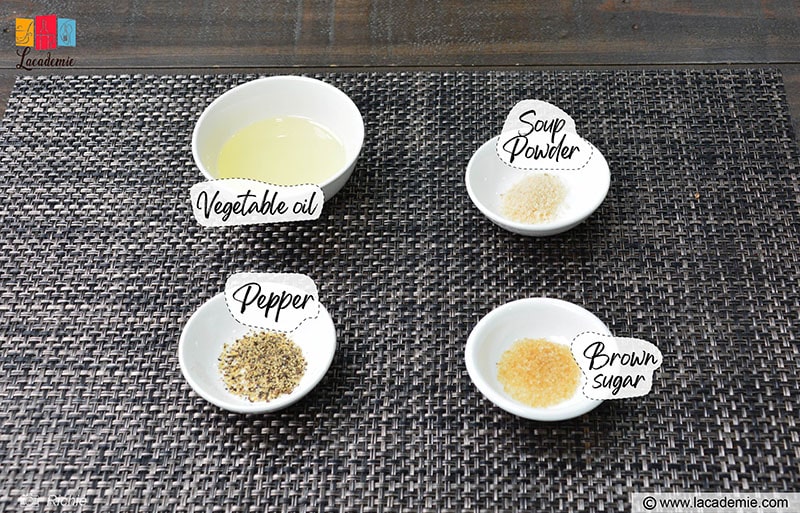 Directions
Now that you've gathered the necessary tools and ingredients, it's time to put all the pieces together and make some tasty pork rolls in wild betel leaves!
Step 1: Prepare The Ingredients
Soak the wood ear mushrooms in warm water for 15 to 20 minutes.
Wash the wild betel leaves and let them dry.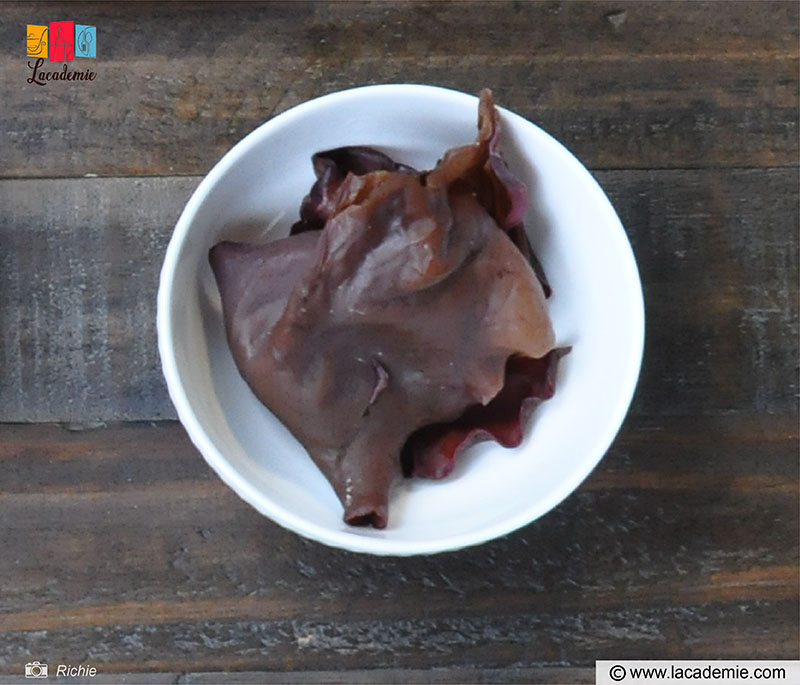 Once the mushrooms have softened, mince them.
Mince ⅓ of the wild betel leaves. You should use smaller or torn leaves for this step.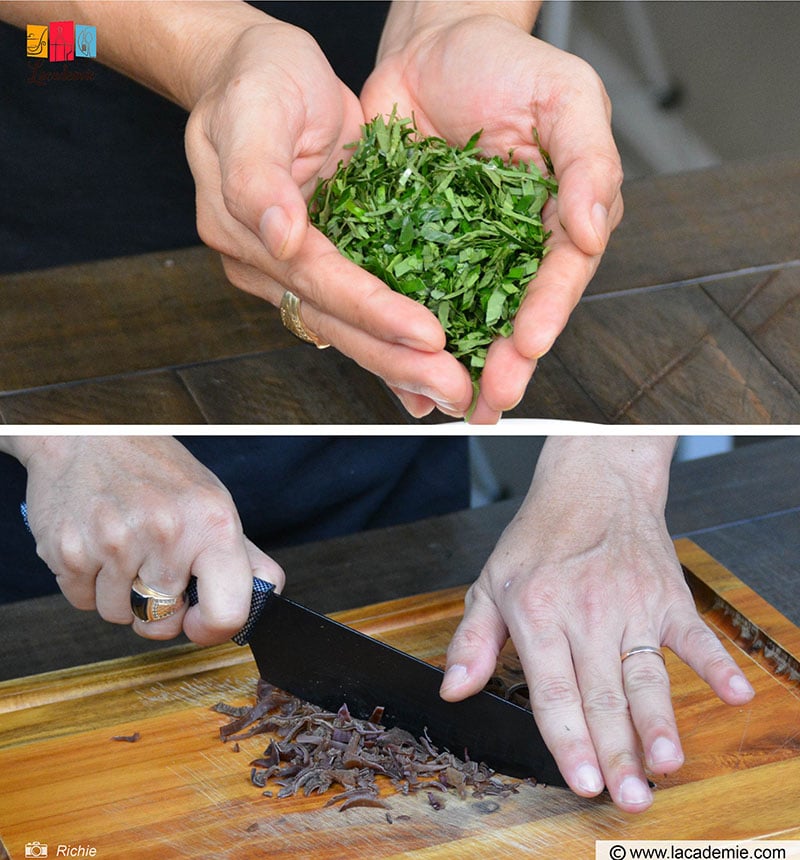 Then, combine the wood ear mushrooms and minced leaves with the ground pork. Season with 1 teaspoon of brown sugar, 1 teaspoon of soup powder, and 1 teaspoon of pepper. Mix well.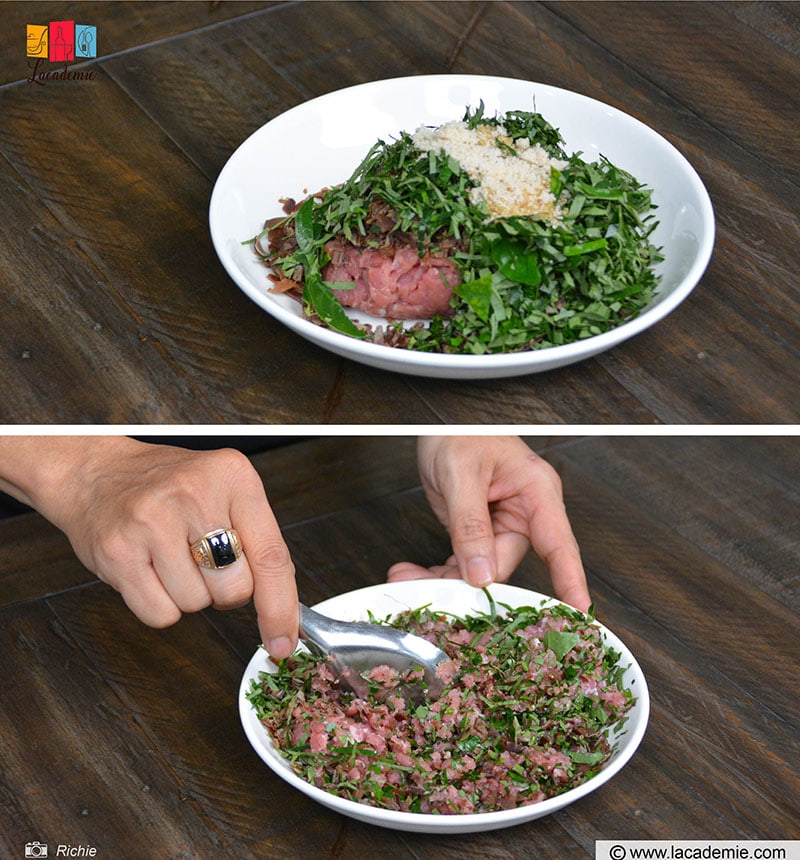 Step 2: Make The Pork Rolls
Lay a betel leaf on the chopping board, glossy side facing down.
Spoon the pork filling onto the leaf and carefully roll it up. Use the leaf stem to secure the roll. Repeat this step until you use up all the leaves and filling.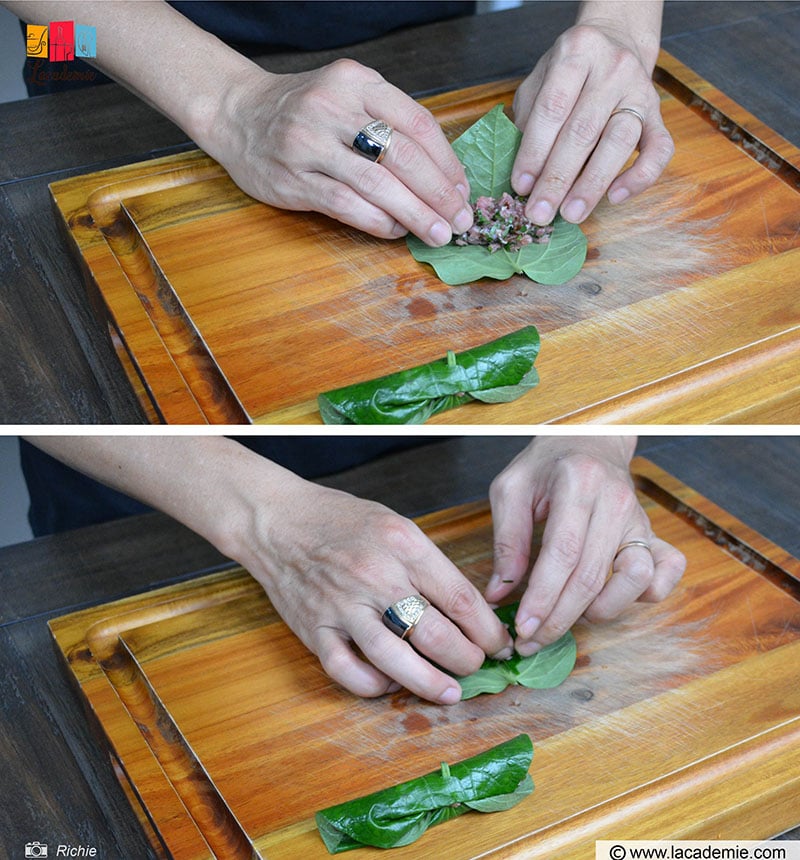 Step 3: Fry The Rolls
Pour a moderate amount of oil into a heated pan. You don't need to use too much oil, as this dish doesn't require deep-frying.
Once the oil is heated, add the rolls and fry them on medium-low heat for 5 to 10 minutes or until the leaves darken and stick to the filling.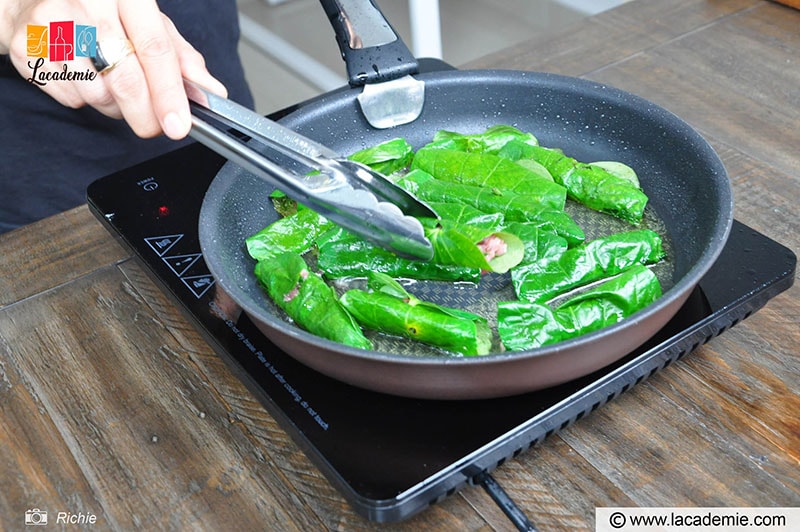 When the rolls are evenly cooked on all sides, transfer them to a plate lined with paper towels.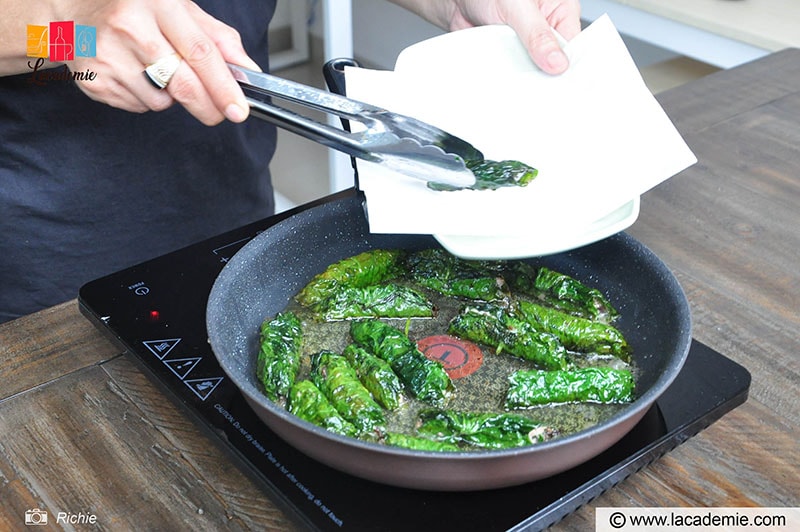 Step 4: Serve The Dish
Arrange the rolls on a serving plate and serve them with chili sauce, mayonnaise, or your favorite dipping sauce.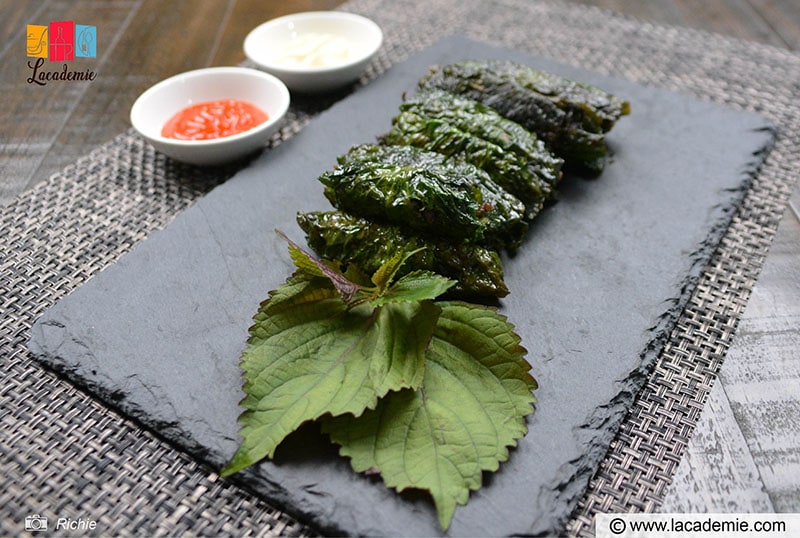 Tips And Tricks
Looking to take your pork rolls to the next level? Don't miss the useful tips and tricks in this section!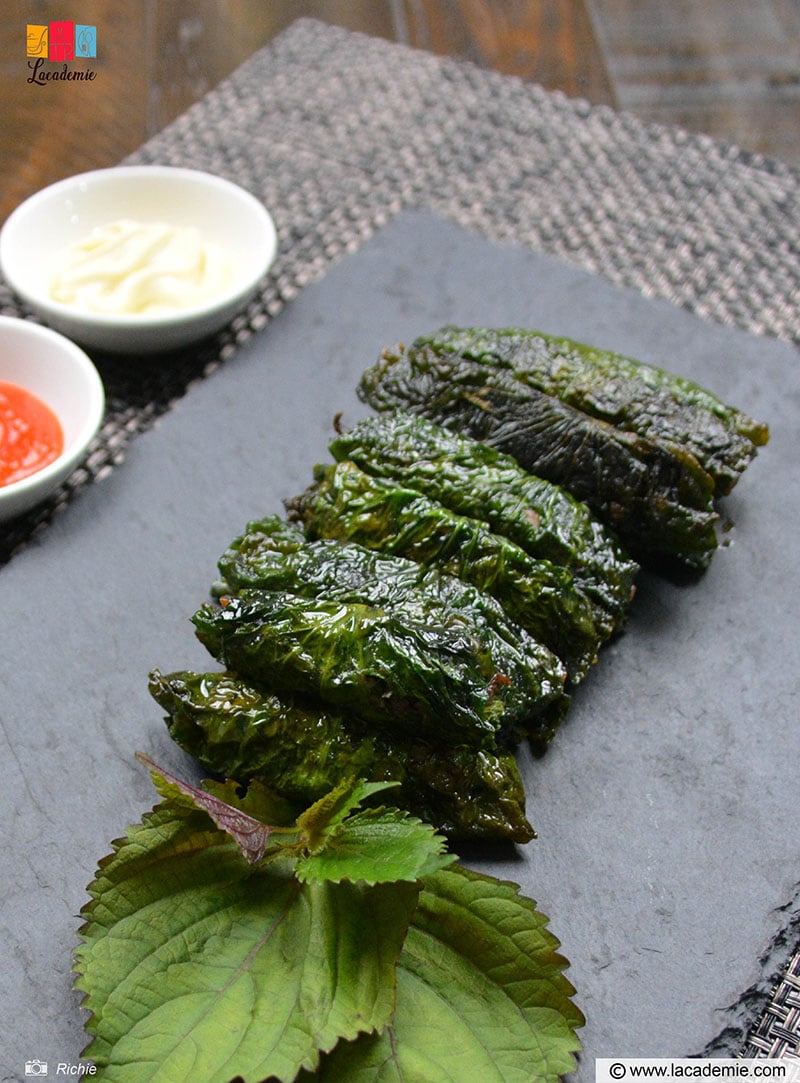 Besides pork, you can also use ground beef mixed with minced onion for the filling.
Adding tofu or egg yolks to the filling are great ways to improve the taste and texture.
If you have trouble sealing the rolls using the leaf stems, you can use a toothpick instead.
For crisper rolls, fry them for 10 to 15 minutes on medium heat or until the leaves turn golden brown.
Make sure that the leaves have dried completely before rolling them, as wet leaves will cause oil splattering during frying.
Rolling In The Exquisite Flavor Of Vietnamese Pork Rolls
Cha Thit Cuon La Lot is a perfect choice for family gatherings or a simple and tasty weeknight dinner. You can enjoy these Vietnamese pork rolls as a mouth-watering appetizer or have them with hot steamed rice for a fulfilling meal.
I hope today's recipe has inspired you to try something new in the kitchen and explore Vietnamese cuisine. If you enjoyed this post, please don't forget to like, share, and comment. I'd love to hear your thoughts and any tips you might have for making this yummy dish!
Nutrition Facts
4 servings per container
---
Amount Per ServingCalories266
% Daily Value *
Total Fat 19g

30

%
Cholesterol 62mg

21

%
Sodium 58mg

3

%
Potassium 21mg

1

%
Total Carbohydrate 7.3g

3

%

Dietary Fiber 3.5g

12

%
Sugars 1.1g

Protein 15.2g

30

%
---
* The % Daily Value tells you how much a nutrient in a serving of food contributes to a daily diet. 2,000 calories a day is used for general nutrition advice.