These powdered sugar substitutes are my little saviors. I'm kind of a forgetful person, and usually, I end up coming home after a grocery trip without a packet of powdered sugar. As a result, I have to put back my plan of making some gooey brownies to treat my family.
That no longer happens when I have these cheap and easy substitutes on hand. Some options are also ideal for those trying to cut back on calories or experiment with something new.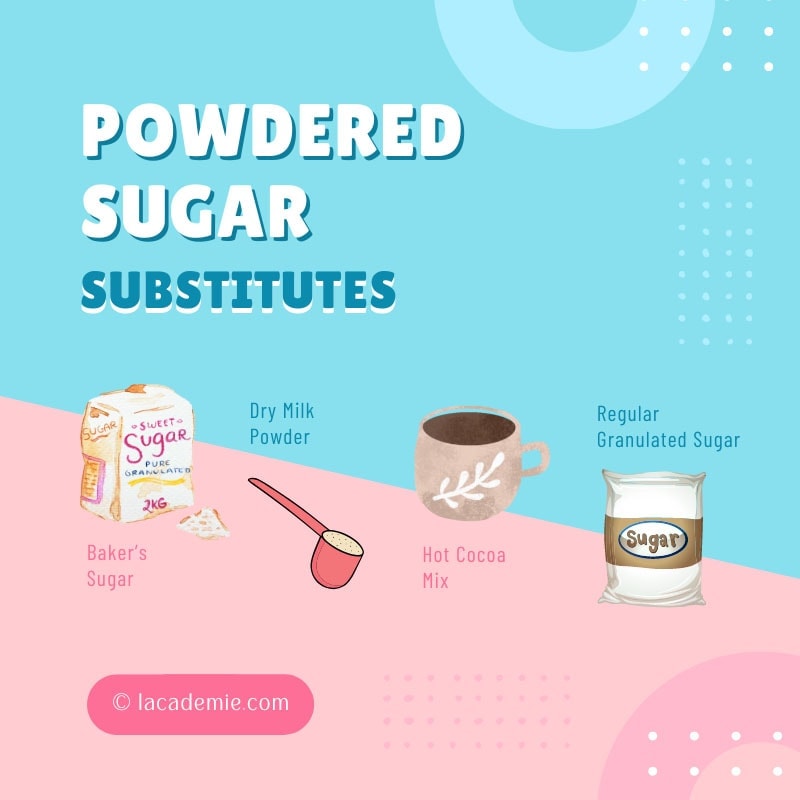 12 Ideal Replacements For Powdered Sugar You Must Know
Whatever the reason you are here, I'm positive that you won't be let down. Below is the list of the best alternatives for powdered sugar, categorized based on your dietary purposes.
Sugar Substitutes
DIY Powdered Sugar
Powdered Coconut Sugar
Powdered Dextrose
6X/4X Powdered Sugar
Baker's Sugar
Regular Granulated Sugar
Dry Milk Powder
Snow Powder
Hot Cocoa Mix
Sugar-Free Substitutes
Xylitol Powder
Erythritol
Artificial Sweetener + Cornstarch
Your desserts cannot wait. Scroll down and check out the substitutes!
Powdered Sugar And Some Facts That You May Not Know
No doubt, everyone has cooked with or tried powdered sugar at least once. It is granulated sugar pulverized into tiny particles and mixed with cornstarch, resulting in a pantry staple with various culinary uses.
It also goes by the name icing sugar, confectioner's sugar, or sometimes 10X sugar when referring to the particle size.
Powdered sugar is a key ingredient in cream frosting, but not many people prefer to use it in cookies or pastries since it leaves a dense, not-so-moist texture (but if you like that, go ahead). And indeed, powdered sugar makes some of the best glazes you have ever had.
Like other processed sugars, powdered sugar, when consumed to excess, can lead to several health issues: side effects, heart-related problems, and so on. (1) But don't be scared; such cases are rare unless you have poured a bowl of sugar into your mouth!
You may ask yourself if powdered sugar has an expiration date. It's based on different conditions but all in all, the answer is no. Powdered sugar has an almost indefinite shelf life.
It is recommended to store powdered sugar in an airtight plastic bag or a container to prevent mold or pests in your pantry.
Excellent Substitutes For Powdered Sugar
Most types of sugar share one thing in common: they are all sweet. However, when talking about substitutes, you will need to dive deeper into their differences. Besides taste, texture and its uses in cooking should also be carefully weighed for best result.
The table below gives you a sneak peek of the substitutes for powdered sugar and its corresponding swap ratio. Skim through it before going deeper into each substitute.
| Substitutes | Substitute Ratio |
| --- | --- |
| DIY powdered sugar | Blend 1 cup of regular sugar/artificial sweetener + 1 tbsp of cornstarch/arrowroot powder. Use the finished product as a 1:1 substitute for powdered sugar |
| Powdered coconut sugar* | 1 cup of powdered sugar = 1 cup of powdered coconut sugar |
| Powdered dextrose | 1 cup of powdered sugar = 2 cups of powdered dextrose |
| 6X/4X powdered sugar | 2 cups of powdered sugar = 1 cup of 6X powdered sugar |
| | 2 cups of powdered sugar = ¾ cup of 4X powdered sugar |
| Baker's sugar | 1 cup of powdered sugar = 1 cup of baker's sugar |
| Regular granulated sugar | 1 cup of granulated sugar= 1 3/4 cups of powdered sugar |
| Dry milk powder | 1 cup of powdered sugar = 1 cup of dry milk powder + 1 cup of cornstarch + ½ cup of Splenda |
| Snow powder | 1 cup of powdered sugar = 1 cup of glucose + 2 tbsps of arrowroot/tapioca starch/cornstarch + 1 tbsp of titanium dioxide |
| Hot cocoa mix* | 1 cup of powdered sugar = 1 cup of hot cocoa mix |
| Xylitol powder | 1 cup of powdered sugar = 1 cup of xylitol powder + a pinch of cornstarch (optional) |
| Erythritol | 1 cup of powdered sugar = 1 cup of erythritol |
| Artificial sweetener + cornstarch | 1 cup of powdered sugar = ½ cup of mixture ( ¾ cup of sweetener of choice + 2 tbsps of cornstarch) |
*Can be adjusted to your preferences
Sugar-Based Substitutes For Powdered Sugar You Cannot Miss
Your desserts lose their charm when powdered sugar is not included. But don't be down yet – there are roughly 50 kinds of sugar available now, and fingers crossed you will find some that can stand in for powdered sugar.
Don't be distressed if you have run out of powdered sugar to top your desserts. Here's an easy and probably the best substitute for powdered sugar you can find. This homemade alternative is made from cornstarch and granulated sugar.
With one cup of sugar, you will add a tablespoon of cornstarch. Blend the mixture on high until the desired consistency is reached. Use the homemade product as a 1:1 substitute for powdered sugar.
Note: If you don't have cornstarch, pick some other alternatives that are similar to cornstarch like arrowroot powder. You can also opt for any sweetener of your choice if you don't like regular sugar.
This natural sweetener is pretty similar to brown sugar regarding taste. In fact, brown sugar is one of the closest replacing choices for coconut sugar. It's sweet and comes with lovely caramel nuances. When put in coffee or tea, coconut sugar provides a unique earthiness.
This is also a healthier alternative than regular sugar since it contains more vitamins and minerals. Similarly, you will combine one cup of coconut sugar with one tablespoon of arrowroot powder and blend until fine.
Again, the recommended ratio is 1:1, but should you find it not sweet enough, feel free to adjust the ratio to your likings.
3. Powdered Dextrose
Dextrose is a kind of sugar made from grains like corn or wheat. You can swap dextrose with powdered sugar in most dessert recipes and vice versa, but keep in mind that the former is only about 70% as sweet as the latter. (2)
Another difference between the two sugars is that dextrose burns at a much quicker rate. Thus, it's well-advised that you avoid using it during the baking process. Dextrose also absorbs more liquids compared to powdered sugar, which can alter the consistency.
Nonetheless, powdered dextrose is not a bad choice when you are in a bind. Its texture and functions are akin to powdered sugar in some senses, but since it's less sweet, you may need to double the amount you use.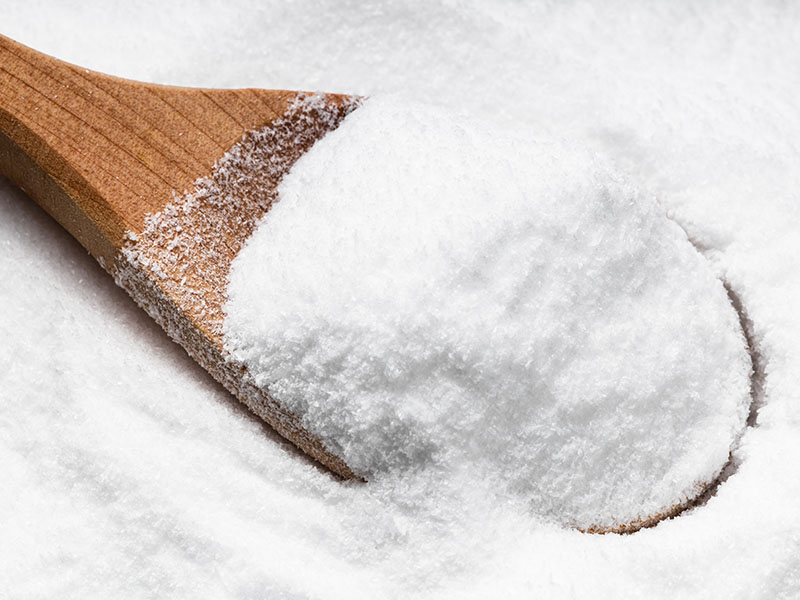 4. 6X/4X Powdered Sugar
Not many people have heard of this term unless they are cooking experts. The difference between regular powdered sugar (10X) and these variants (6X and 4X) is the crystal size. The bigger the number, the finer the consistency is, and vice versa.
Hence, the regular type has the finest forms, while the other two versions are not as fluffy. If you plan to use the 6X and 4X as sprinkling or garnishing, they work wonders, yet I don't suggest adding them into frostings – they are pretty challenging to dissolve entirely.
With two tablespoons of 10X powdered sugar, sub it with one and ¾ tablespoon of 6X and 4X types, respectively.
5. Baker's Sugar/ Caster Sugar
Also known as caster or superfine sugar, baker's sugar is crucial in many dishes, namely meringues and angel food cake. Think of it as a mash-up between powdered and regular sugar: it's granular with a very smooth consistency, ideal for dusting pastries.
You will love to have it in your beverages, too, since it contains no starch, making it a lot easier to dissolve. With an almost identical texture, you can use baker's sugar instead of powdered sugar as a 1:1 ratio.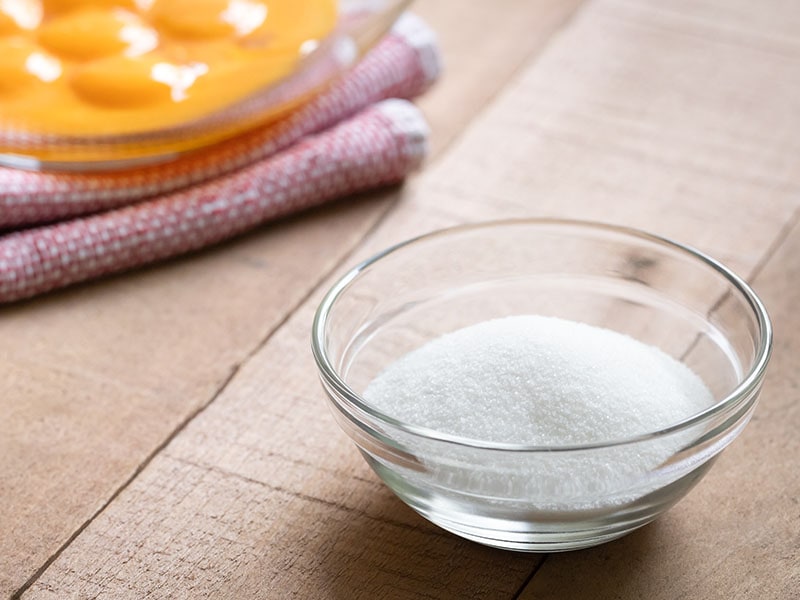 6. Regular Granulated Sugar
Don't have any type of blender at your disposal? Leave cornstarch out and use granulated sugar in place of powdered sugar as per the following ratio (1:1¾). Of course, its texture won't meet your expectations, particularly when you sprinkle it on donuts or cakes.
When incorporated into baked goods like cookies or brownies, the difference is no longer visually noticeable. Granulated sugar also imparts a perfect crunch and tenderness to your final results, guaranteeing satisfaction in every single bite.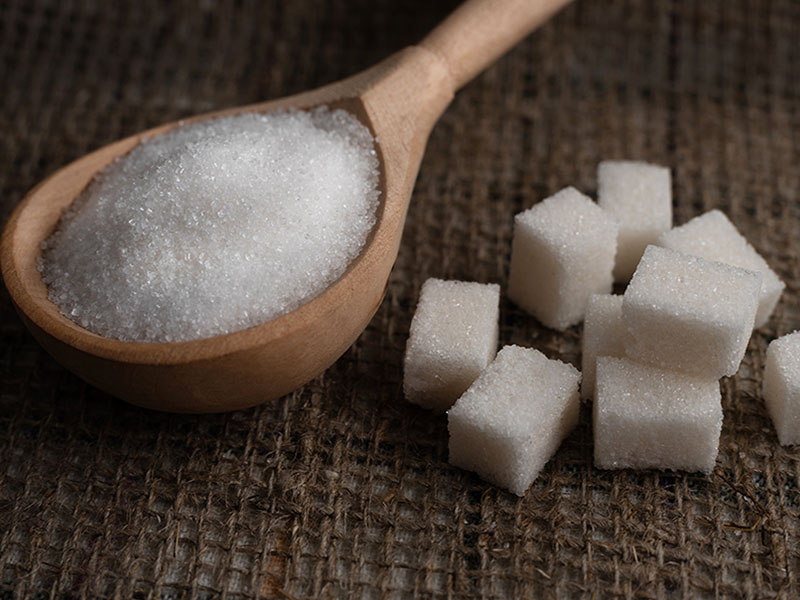 7. Dry Milk Powder
Dry milk powder has various uses, for instance, sweetened or condensed milk, whipped toppings, or curds. Unlike instant milk, its texture is extremely fine, so it's no surprise to see people adding a spoon or two of it into hot chocolate for extra sweetness.
To use dry milk powder as a replacement for powdered sugar, you will need to mix one cup of it with one cup of cornstarch and half a cup of Splenda, then run the blender on high. There's no way to tell it apart when placed next to powdered sugar.
Use the final product as a 1:1 replacement for powdered sugar.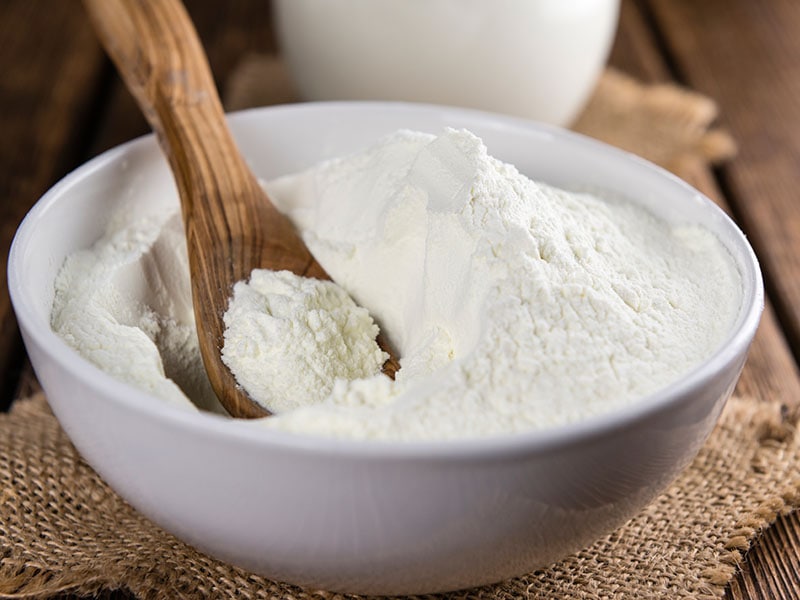 8. Snow Powder
Snow powder, or snow sugar, is another possibility you may want to consider. The texture is quite close to powdered sugar, but sadly, the taste is not, and some people even dislike it because it does not impart any flavor to the dishes.
Therefore, it's mainly used for decorative purposes. Snow powder is pretty straightforward to make. The formula calls for one cup of glucose, two tablespoons of arrowroot, and one tablespoon of titanium dioxide.
The suggested ratio is 1:1, and as mentioned earlier, it is only suitable for cake icings or recipes that require refrigeration.
Note: If you don't have arrowroot, tapioca starch or cornstarch are other feasible options.
9. Hot Cocoa Mix
No feelings can compare to having a hot cup of chocolate on wintry nights – thanks to the hot cocoa mix made with sugar, corn syrup, cocoa, and other supporting ingredients. Depending on the brand, the chocolatey taste and texture of your drink will vary slightly.
You'll be surprised to know that hot cocoa mix can stand in for powdered sugar in certain situations, such as when you make chocolatey desserts like brownies. If you are not too picky with the color, you can powder hot cocoa mix on your favorite pies as well.
Most hot cocoa mix has a somewhat coarse texture, so you will need to blend it until it turns to a powder-like consistency. My recommended substitute ratio is 1:1, but don't be hesitant to adjust it to your preferences.
Let cocoa mix help you out if you have no more powdered sugar.
Sugar-Free Alternatives For Powdered Sugar To Keep You Slim
Despite being among the most commonly used ingredients, overconsumption of sugar can be dangerous for your health. It leads to weight gain, heart diseases, and even cancer, so the following substitutions are ideal for those wanting to curb their sugar intake.
10. Xylitol Powder
Astonishingly, xylitol powder can take the place of powdered sugar in some recipes. The sugar-free sweetener tastes similar to powdered sugar and can make jams, marmalades, or preserves.
Like other options, xylitol can be pretty gritty, so remember to blend it into smaller particles before using it. A pinch of cornstarch will help improve the consistency, but it's optional. Use xylitol powder as a 1:1 substitute for powdered sugar.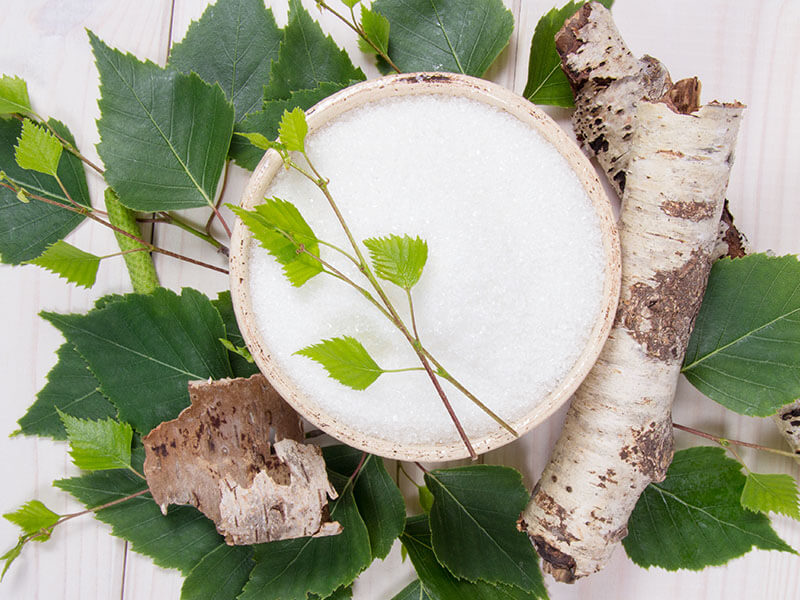 11. Erythritol
Erythritol is another sugar alcohol that you can opt for when powdered sugar is not ready for use. There isn't a world of difference between erythritol and xylitol on a chemical level, but when put in a health perspective, the former is a better choice for your teeth.
One major drawback of using erythritol in baking is that it dries out at a quicker rate, for it does not caramelize. The problem can be resolved by adding more liquids. Another thing you should know is that it is not as sweet as powdered sugar.
Accordingly, you may need to use more than a tablespoon of erythritol for a tablespoon of powdered sugar to obtain a similar result.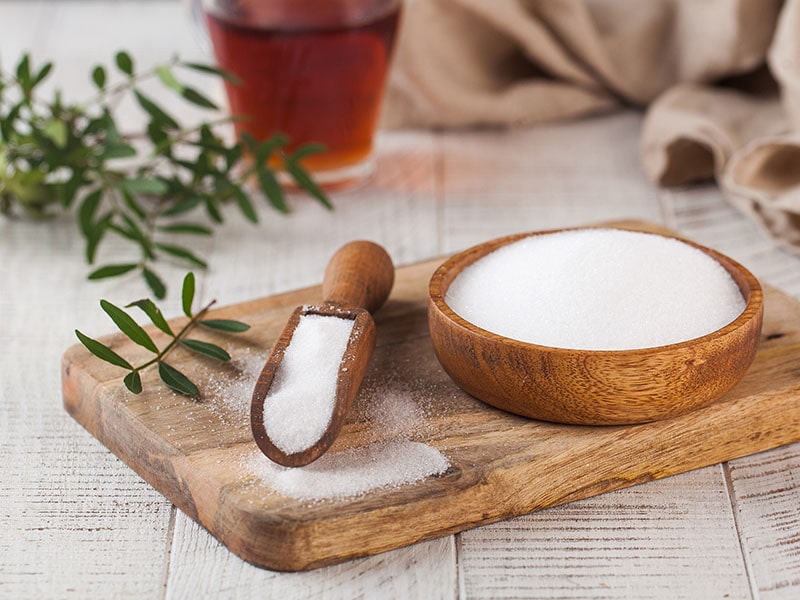 12. Artificial Sweetener + Cornstarch
Finally, here's another option for weight watchers. This substitute is made by grinding an artificial sweetener of your choice, such as Splenda or Nutrasweet (¾ cup), and cornstarch (2 tablespoons) in a blender on high.
With artificial sweeteners, you don't need to go the extra mile. Use the blended mixture as a ½:1 replacement for powdered sugar.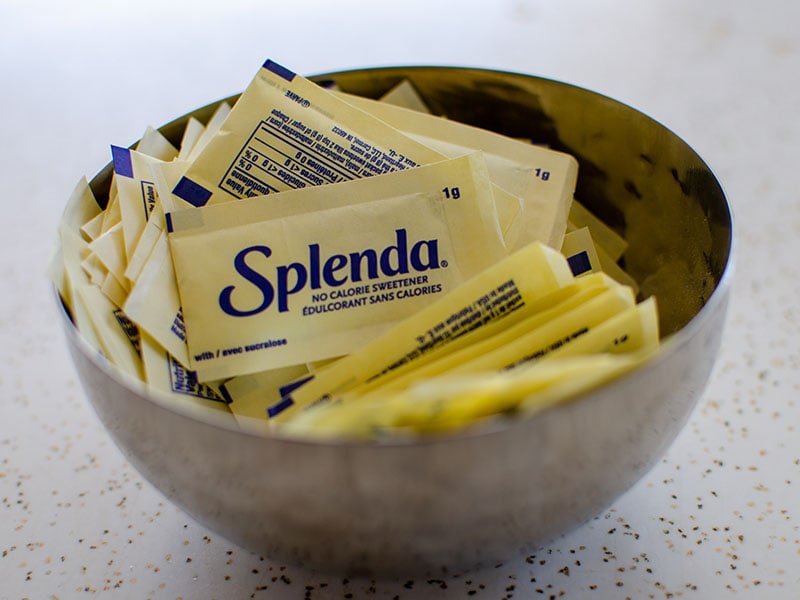 FAQs
The following questions are here to clear up any confusion you still have after reading the post. Don't skip it!
Save Your Desserts With These Powdered Sugar Substitutes
Now that you have learned all about powdered sugar substitutes, it's time to apply them to your recipe and test the result. What are you planning to whip up? Some fluffy meringues, killer frostings, or a batch of brownies? Seriously, I'd love to have some!
And trust me, these substitutes won't alter the taste or texture of your dishes much since you have blended the sugar into the finest particles. I can guarantee that your family or friends won't be able to tell whether you have used powdered sugar or not.
By now, I'm certain that you already have something in mind. Don't be shy – share with me and other readers your delectable dishes using powdered sugar substitutes! More questions or tips are also gladly received.
Nutrition Facts
1 servings per container
---
Amount Per ServingCalories780
% Daily Value *
Sodium 1mg

1

%
Total Carbohydrate 207.3g

69

%

Dietary Fiber 0.1g

0

%
Sugars 200g
---
* The % Daily Value tells you how much a nutrient in a serving of food contributes to a daily diet. 2,000 calories a day is used for general nutrition advice.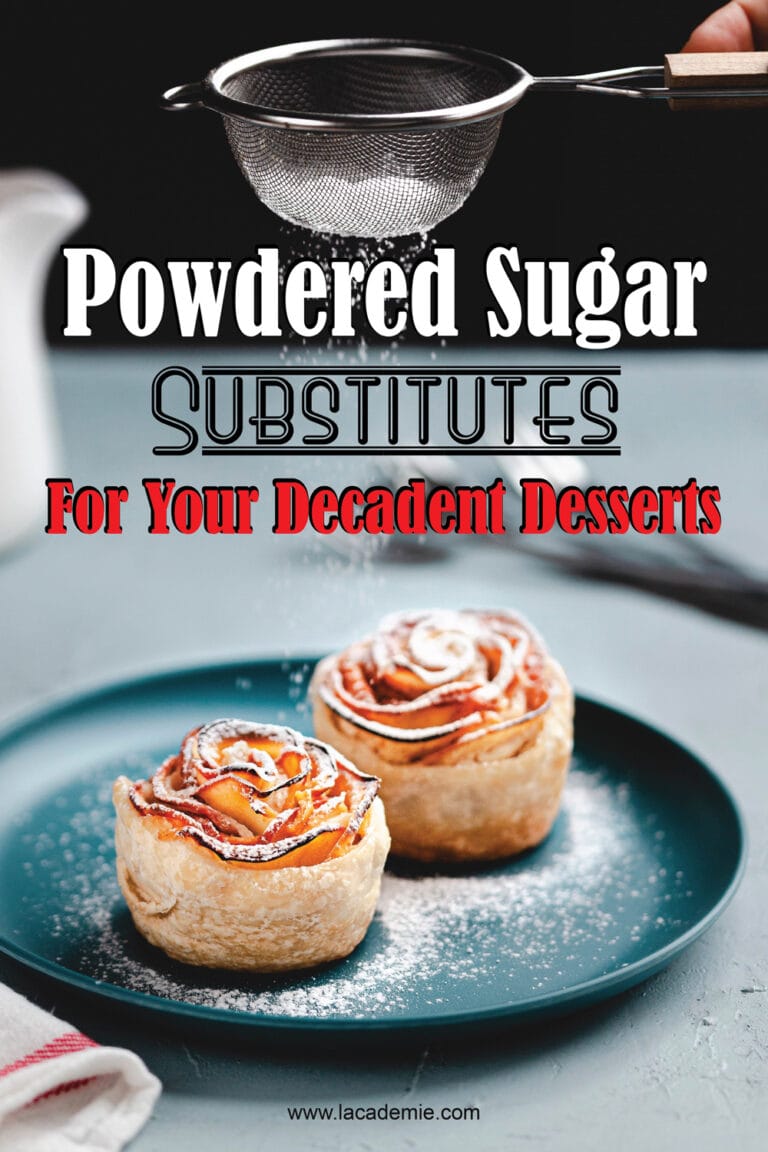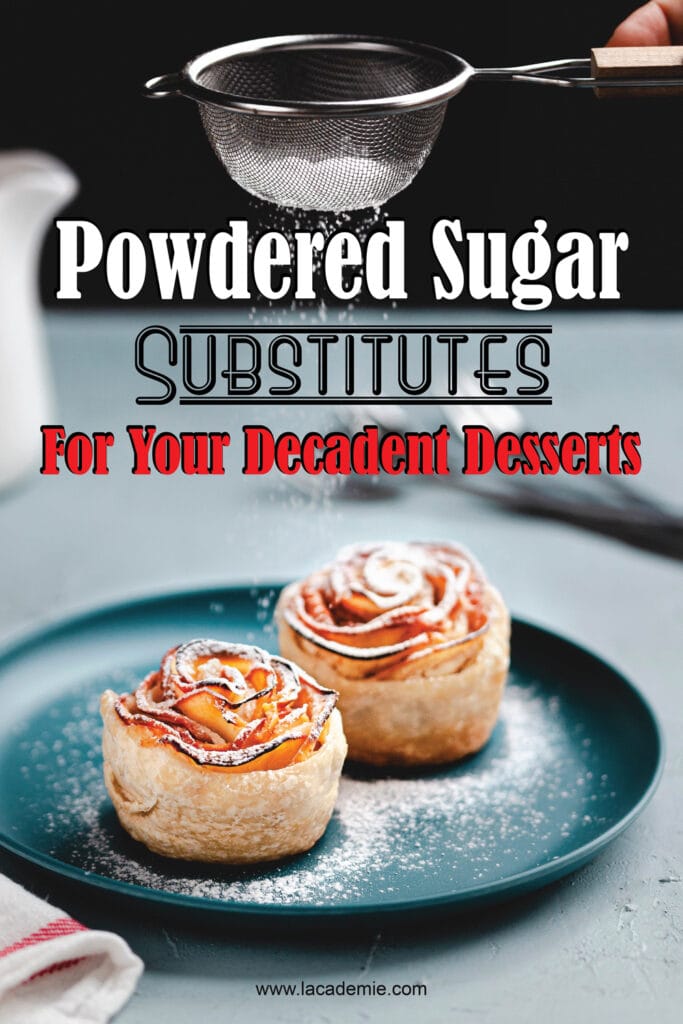 References
The sweet danger of sugar – Harvard Health. (2021). Retrieved from https://www.health.harvard.edu/heart-health/the-sweet-danger-of-sugar
What is the difference between Glucose & Dextrose? | Lift. (2021). Retrieved from https://www.liftglucose.com/what-is-the-difference-between-glucose-dextrose/