The earthy warmth and fragrance of cinnamon desserts are the familiar and adorable flavor of the annual Christmas holiday. The cold weather reminds everyone of the classic cinnamon apple pie that grandmas serve the whole family after dinner.
Everyone shares with each other pie pieces while buzzing with happy conversation. Are you thirsty for this cozy atmosphere?
Day by day, when you grow up and live far from home, the valuable moment is just a beautiful memory that no one can forget!
Whenever remembering this, you can warm up your soul with some favorite spiced-up desserts like Bisquick treats. I'm sure this vintage flavor will make you miss your beloved family members a lot!
Cinnamon sweets are so popular thanks to the health benefits the spice can bring to you. In fact, the various kinds of aromatic cinnamon can help improve your concentration and memory and reduce the risks of suffering heart problems.
The second reason for its popularity is that it can be used to make super quick desserts ranging from cakes to puddings and others between them.
To help you perfect your cozy desserts, I introduce to you 34 easy cinnamon desserts that can be served year-round on any occasion. Get it now!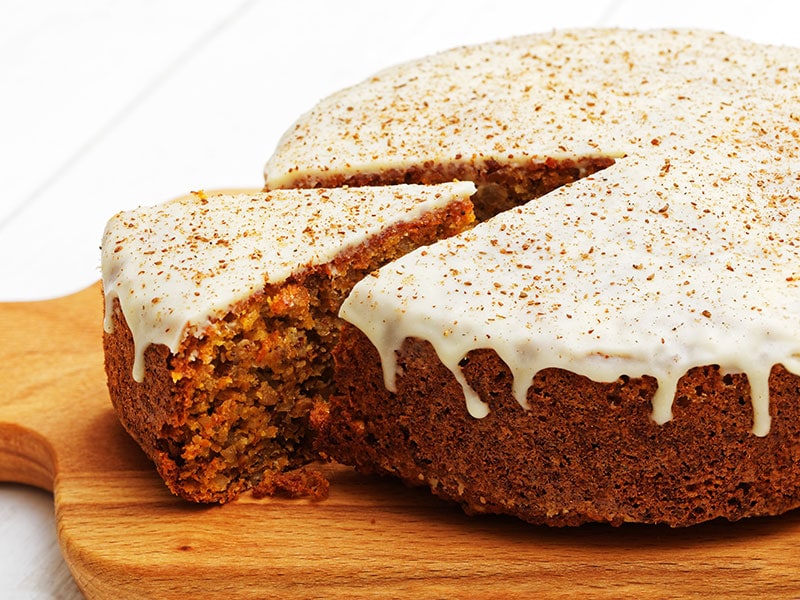 34 Over The Top Cinnamon Desserts Everyone Will Love!
In the world of cinnamon desserts, every single simple cookie, tart, and others are much more beautiful with a little bit of the favorite spice.
In reality, there are other choices that can work to replace cinnamon, but here, let's focus on this incredible spice – cinnamon.
Doughnut Cookies
Snickerdoodle Cookies
Cinnamon Roll Cookies
Cinnamon Bars
Cinnamon Chocolate Cookies
Sand Tart Cookies With Cinnamon
Mexican Cinnamon Cookies
Apple Cinnamon Crumb Bars
Cakes Made With Cinnamon
Cinnamon Spice Sheet Cake
Cinnamon Sugar Doughnut Muffins
Cinnamon Coffee Cake
Sweet Potato Cinnamon Roll Cake
Churro Waffles
Coffee And Cinnamon Brownies
Orange Cinnamon Rolls
Cinnamon Carrot Cake
Cinnamon Pies And Tarts
Cinnamon Meringue Pie
Mini Pecan Pies
Pumpkin Pie
Cinnamon Apple Tart
Cinnamon Pear Tart
Pastries Bursting With Cinnamon
Cinnamon Palmiers
Swedish Cinnamon Rolls
Cinnamon Crescents
Easy Baklava
Elephant Ears
Cinnamon Sugar Churros
Cinnamon Candies And Ice Cream
"Potato" Candy
Cinnamon Truffles
Cinnamon Ice Cream
Cinnamon-Styled Puddings
Cinnamon-Mascarpone Pudding
Vanilla Pudding Cinnamon Roll
Banana Bread Pudding
Cinnamon Chia Seed Pudding
The Collection Of 34 Family-Styled Cinnamon Desserts
If you have a big family with different generations, the cinnamon desserts everyone loves are not beyond the selective recipes.
Loving quick and easy dessert recipes but still pleasing every crowd? The cookie house spares a room for you; particularly cookies for the fall season, let's enjoy them!
The donut cookies will allow you to impress your guests and especially children. The cookies are shaped like doughnuts with chocolate or icing and sprinkles on top.
That's perfect for every holiday! The colorful topping not only makes the cookies more attractive but also enhances the deliciousness in your mouth! This simple dessert recipe will surely please you!
This is a classic version of cinnamon cookies. They come with no filling and a simple sweetened cinnamon topping.
In spite of the simplicity, the cinnamon-flavored cookies with soft and puffy texture and a touch of sweetness will surely rock your world!
All you need to do is just make the cookie dough, shape it into small cookies, and then bake them.
You can see this video to know more:
At first glance, the bite-sized cinnamon roll cookies seem to be simple, but I guess you will be surprised a lot when taking a bite of them.
This is a wonderful combination of flaky cookies, a buttery filling, and a rich icing with an explosion of cinnamon.
Although they have a thick texture, they still retain the softness and slight crispiness of outside cookie dough. Everything will flow in your mouth with the gooey centers. What could be better than this feeling?
If you don't want to make small cookies, the honey cinnamon bars are right for you! You just need to spread cookie dough into a baking dish, bake it, and then cut it into bite-sized portions for serving. That's quick, right?
The chopped walnuts are added to the dough for your addictive nutty baked cinnamon bars. The special note of this recipe is the rich and aromatic glaze that perfectly complements the sweet cookies. Such an addictive treat you should not turn down!
Dear loyal fans of chocolate, I have a special match of your favorite and cinnamon that will effectively satisfy your sweet craving! The wrinkled cookies with a moist appearance and brown chocolate color will make your mouth water a lot!
The cookie dough will be mixed with chocolate chips and then shaped into small balls that will be coated with a cinnamon-sugar mixture. Now, it's time for baking!
You can see this video to know more:
Do you know the reason why the recipe is called sand tart cookies? A simple answer would be that the sugar and cinnamon cookie topping look like sand grains. That's amazing, right! The cookies are made of buttery dough with a touch of vanilla.
They are brushed with egg whites and topped with sprinkles of cinnamon sugar so that they can achieve a crispy and fragrant outside crust.
With a handful of pantry ingredients for this special Mexican sweet course, making a batch of cookies is much easier than your imagination! The ball-shaped cookies with a light golden brown color can be served on any occasion.
You can also make them in advance and then store them in airtight containers for future consumption.
If you have more time, preparing a cup of coffee or tea accompanying the cookies would be nice!
The crispy bites with a bustling of fruity and cinnamon flavors will be a big hit for your whole family! The bars have a crust of crushed cinnamon-flavored graham crackers.
It comes with a filling of sweetened apple pieces and a topping of cracker crumbs. You will drizzle vanilla sugar glazing over the baked apple bars before they are cut into bite-sized pieces for serving.
8 Super Moist Cakes Flavored With Cinnamon That Are Perfect For Desserts
Now, imagine the moment when pieces of rich cinnamon coffee cake melt in your mouth! Do you crave this heavenly sense? Just find it in the following cake recipes!
Here is a slightly sweet and moist spiced-up cake that is topped with a thick layer of cream cheese.
In comparison with other cheesecakes, the cinnamon spice sheet cake is much more simple with a single batter and creamy topping. For the nearest holiday, this cake is definitely a crowd-pleaser you should try!
Small cinnamon doughnut muffins will be a great treat for your guests. Serving the fluffy cakes with some coffee or tea will satisfy everyone a lot! They have the sweetness of sugar, the richness of milk, and the fragrance of cinnamon.
In order to highlight the dessert's deliciousness, golden-brown baked cakes will be dipped in melted butter and then covered with cinnamon sugar. So beautiful!
A visual recipe of cinnamon sugar doughnut muffins is waiting for you to discover! You can see this video to know more:
Despite the recipe's name, the cake doesn't contain any coffee. In fact, this is a delightful breakfast or dessert that goes well with some coffee. Now, I guess you can understand its name!
The cinnamon-flavored cake consists of a moist batter and buttery cinnamon filling as well as topping. Each bite of slightly sweet cake will melt in your mouth with a bursting of cinnamon!
The cinnamon roll cake made with sweet potatoes will bring you a natural aroma and sweet taste! And it is an excellent idea to use leftover sweet potatoes. It sounds appealing, right!
To make the cake, you need to cook the sweet potatoes, crush them, and then mix with flour and other ingredients to create a smooth and thick batter.
It is topped with a buttery cinnamon filling before the cake is baked. When it comes to serving, drizzle some sweetened vanilla milk for a gooey appearance.
The fluffy waffles coated with cinnamon sugar will surely please your whole family for both breakfast and desserts. If you love some more rich and sweet taste, you can serve the waffles with chocolate dip. That's better than you think!
It takes you about 30 minutes to make the dessert. You will start with making the waffles, cinnamon coating, and then chocolate sauce. After that, put all components together for your dessert time!
Do you crave fluffy churro waffles? You can see this video to know more:
The combination of coffee, chocolate, and cinnamon is not new but also not outdated over time.
The dark brown cakes packed with tons of chocolate and a sharp cinnamon flavor will give you a comforting dessert in no time. You just need to mix all the ingredients. Then, the dark mixture will be baked. That's it!
It's time to level up the traditional cinnamon rolls with some orange zest. The zesty and aromatic rolls with cream cheese glazing will brighten up every dinner dessert! The dough will be flattened and filled with a dry cinnamon mixture.
Then, the dough will be rolled up and cut into thick slices that will be baked to reach a golden brown color. When you serve the rolls, you will drizzle the sour-sweet creamy icing over this treat.
For those who don't like carrots in stir-fried or soup dishes, just try its flavor in a heart-touching dessert. And you may find your new favorite!
The moist cake in brown has a balanced sweetness and spices. This would be a stunning treat for every dinner dessert when you need something less sweet. No filling, no topping but a bursting of flavors.
Let's try the ultimate recipe of cinnamon carrot cake! You can see this video to know more:
Let's Try The 5 Selective Cinnamon Pies And Tarts!
What could be more convenient than making cinnamon pies and tarts with a store-bought crust? You will never feel bored with the below recipes!
On cool days, having some cinnamon meringue pie to eat will effectively warm you up! The pie is made of a pie crust that is filled with a sweet and vanilla-flavored custard and topped with the fluffy cinnamon meringue.
The flour is used to thicken the filling, so it will not be easily broken like those made of eggs. All components of the pie contain a particular amount of sugar, so this would satisfy any sweet tooth.
The small-sized caramel pecan pies are a good choice for home parties' desserts. You will serve them in a tray so that your guests can take them one by one easily.
The secret deliciousness of each pie is the crunchy and gooey pecan filling that matches well with the crispy pie crust.
In addition, most of your effort will be put into making this sticky treat because it is so convenient for you to use the store-bought pie crust.
Here is an ideal recipe with canned pumpkins or fresh ones. The crispy pie crust packed with a rich pumpkin mixture and a touch of cinnamon is so easy for you to make. You will shape the pie dough into a baking sheet and then pour the smooth pumpkin filling into it.
You can use either canned pumpkin or a fresh one for this recipe. The slight sweetness of the soft pie will match well with the sharp aroma of spices, which brings you a super warm dessert.
You can see this video to know more:
This is a fun way for you to eat apples after meals. The flaky pie crust filled with cinnamon apple slices and topped with cinnamon sugar will be a light treat with an explosion of the spice.
Before being baked, the pie dough will be brushed with egg yolk that will create vivid golden color and a crispy texture for the pie. Try it once, and you will come back to it again and again!
If you crave a simple spiced dessert, I think the pear tart should be among your top choices. You need only three ingredients for the pie. They are pastry dough, sliced pears, and slivered almonds for the topping.
To make the tart more special, it will be glazed with some vanilla, cinnamon maple syrup. That's so easy to make. The match of crispy pastry, tender pear, and aromatic glazing is complicated enough for your fulfilling dessert.
Taking About 6 Mouth-Watering Spiced Pastries
Whether you love crispy or soft and tender pastries, these cinnamon pastry ideas can meet your preferences.
This is a simple and quick dessert made with store-bought puff pastry. You can call the cinnamon palmiers either pastries or cookies because they are cookie size but have a super flaky texture of a pastry. It's so amazing!
It is basically rolled pastry dough filled with white sugar and cinnamon mixture. The rolls will be cut down into small portions that will be baked for a brown color and crispy texture. Let's enjoy it!
Let me introduce a healthy and easy fall breakfast to start a new day. The fluffy cinnamon rolls filled with a cinnamon mixture will surely impress your family members! The pastry dough has the addition of whole milk and ground cardamom for a rich and spiced flavor.
You will spread a buttery and spiced filling over the flattened dough that will be twisted into rolls. You will find the baked rolls much more attractive than the unbaked ones!
Get your dessert ready with a batch of Swedish cinnamon rolls! You can see this video to know more:
I guess you are so familiar with crescent roll treats. They can be a hearty breakfast or a meaty appetizer. But today, I will bring you an addictive dessert with crescent rolls.
The prepared crescent dough will be filled with sweet cinnamon butter and then rolled up for baking.
Glazing sweetened vanilla milk over the crispy crescents will make the dessert look gooey with a richer and sweeter taste!
Who doesn't love the sweetness of honey and pleasure aromatic cinnamon? You will go wrong with this stunning recipe! At the first look, the baklava has a complicated texture and seems to require many steps to be done.
However, it's much simpler than your imagination. The layers of crispy phyllo will be sandwiched with a sweetened-crushed nut mixture.
Every flaky bite packed with the fragrant honey, nutty, and spice flavors will melt naturally in your mouth! Such a light but extremely enjoyable dessert!
Do you want to know why this dessert is called elephant ears? Just look at its wide surface, and you will know the answer. It is a thinly crispy pastry topped with sprinkles of cinnamon sugar.
You will find out this is one of the easiest recipes you have ever seen without the need for a filling.
What you need to do is just knead the dough and then shape it into elephant ear-like pastry.
Due to its simplicity, you can let your children participate in dough preparation, which is a good chance for family bonding!
In this list of quick deep-fried desserts, I would like to offer you this recipe. This is a popular treat in Spain, Portugal, and Mexico, where the churros are consumed as breakfast or a snack with a cup of milk coffee.
To make crispy strips, you don't need any special equipment or struggle to shape them by hand.
Instead, you will put the eggy dough in a pastry bag fitted with a star tip, press it, and then the churros are ready for deep-frying.
Nothing is difficult here! Just mimic the recipe and make the comforting dessert in no time!
You can see this video to know more:
Some Cinnamon Taste From 3 Types Of Candies And Ice Cream
On hectic days, just nourish your soul with some cinnamon candies! It would be a whole comforting process, from making to eating the mini-sized sweets!
The Irish-inspired candies have the shape and appearance exactly the same as potatoes. The brown color and rough surface make the candies seem to be firm, like sugar candies.
However, the brown thing is actually the extremely thin ground cinnamon layer that covers the soft filling of coconut-flavored cream cheese.
Just store the prepared candies in your fridge for the best serving and texture resistance!
The cinnamon truffles coated with shredded coconut and cocoa powder will be a special gift for the whole family on the Christmas holiday!
In this recipe, the dates are mixed with other ingredients to form a thick candy texture.
It also gives your candies a slight sweetness and brown color. The nutty stuff just takes you about 5 minutes to prepare. That's out of your imagination, right?
When looking at a fruit ice cream, you can roughly guess what fruits it is made of through the typical color and sometimes crushed fruit pieces. However, it is different from cinnamon ice cream.
You will not realize the ingredients making up the cold stuff until you taste it. The fragrant flavors of cinnamon with a touch of vanilla will explode in your mouth, which can be a part of a beautiful cobbler served during the transition time from winter to spring.
Do you need visual instruction for making cinnamon ice cream? You can see this video to know more:
Go Crazy With 4 Best-Ever Cinnamon Puddings!
For those who love runny desserts, the offered cinnamon puddings are definitely what you should consider most!
The smooth, creamy pudding in white is the blending of spices that are not easily realized by smelling. Instead, you need to taste it carefully in your mouth.
This is a light dessert perfect for full meals when you can't add much food to your stomach.
For a favorite taste and nice appearance, you can top the pudding with spoons of whipped cream and sprinkles of cinnamon.
When being made with pudding and all-purpose flour, the vanilla pudding cinnamon roll will be tender and soft.
This allows it to absorb the cheese frosting easily for the best taste. You can use either the prepared or homemade pudding, depending on your convenience.
However, the warm homemade pudding is recommended for speeding up the dough rising. Try the dessert once, and you will go crazy with it!
What is your favorite dessert with the banana? This recipe is my favorite one.
What's better? If you are confused about using some leftover bread? This recipe will be the ultimate way for you to use up the leftovers. The bread cubes soaked up with nutty, spiced banana mixture will be baked until the top bread turns golden brown.
The moist bread folded with the sweetness of banana and creaminess of heavy cream is great for feeding a crowd. Even no one can realize the dessert is made from the old day bread!
You can see this video to know more:
What do you usually do with chia seed? Stirring it with water for a drink?. It's time to transform the healthy seed into a fun dessert with hints of vanilla, cinnamon, and zest. Are you excited about it?
Due to the addition of milk, the chia pudding can be a light snack anytime. Just make the pudding ahead overnight, and then serve it for the next day. Such a quick and easy pudding I have ever seen!
Have You Ever Think About Cinnamon-Themed Dessert Time?
It would be a comforting dessert with favorite cinnamon recipes. You don't need to prepare a big batch of cookies, cakes, or pudding. Instead, just make a small amount of food enough for your family consumption.
Here, the idea is that everyone will suggest sweets, and then the whole family will vote for them. The most favorite ones will be chosen.
After that, everyone starts to make the recipes and support each other. The children can also join in simple steps like shaping cookie dough. That would be fun!
As a result, different cinnamon desserts will be presented at the dinner table, and I'm sure everyone is happy with this! This suggestion is perfect for weekends when family members get together.
Do you have any other ideas for cinnamon desserts? Please feel free to share your enjoyable experiences with me in the comment section. When finding my post is useful, just give me a like or share! Thanks for reading!
Nutrition Facts
6 servings per container
---
Amount Per ServingCalories343
% Daily Value *
Total Fat 10.9g

16

%
Cholesterol 35mg

12

%
Sodium 230mg

10

%
Potassium 164mg

5

%
Total Carbohydrate 62.7g

21

%

Dietary Fiber 4.1g

16

%
Sugars 46.9g

Protein 2.5g

4

%
---
Calcium

28

%
Iron

2

%
Vitamin D

3

%
* The % Daily Value tells you how much a nutrient in a serving of food contributes to a daily diet. 2,000 calories a day is used for general nutrition advice.