Many people mistakenly believe that Bisquick can only make cookies, but there are many other Bisquick desserts that you should not miss. Are you curious what that is? Don't worry. All will be answered in this post.
Desserts made with Bisquick and many other ingredients will bring a new life to your kitchen. With this Bisquick dough, your kitchen work is much more convenient. You will be able to create delicious dishes for your family quickly and easily. Let's dig deeper to find out now!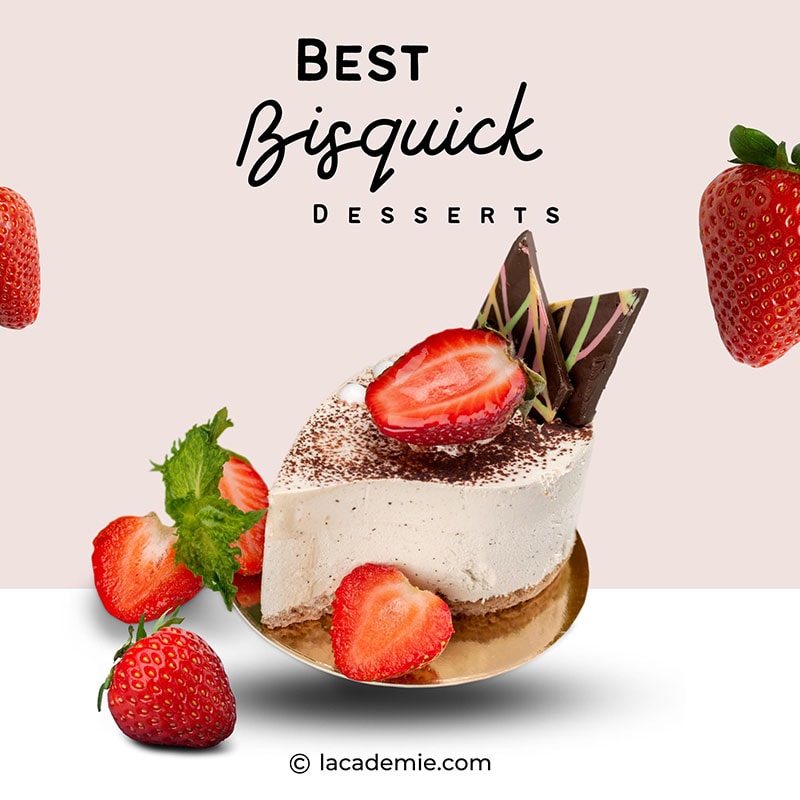 No Need To Wait Any Longer. Check Out The Bisquick Desserts Right Now!
By using Bisquick powder with different ingredients, you can create different and attractive desserts. In this post, I will divide those ingredients into four main categories: fruits, cinnamon, chocolate, and milk dairy. The specific list is below.
Bisquick Desserts With Fruits
With Berries:
Bisquick Strawberry Shortcake
Raspberry Bars
Blueberry Bisquick Mug Cake
Strawberry – Banana Crepes
With Other Fruits:
Apple Cobbler
Impossible French Apple Pie
Bisquick Peach Cobbler
Orange Blossom Muffin
Banana Muffin
Coconut Custard Pie
Gluten-free Lemon Squares
Bisquick Desserts With Cinnamon:
Bisquick Cinnamon Biscuits
Bisquick Cinnamon Rolls
Bisquick Cinnamon Muffins
Gluten-free Bisquick Snickerdoodles
Bisquick Desserts With Chocolate:
Bisquick Chocolate Chip Bars
Chocolate Pudding Cake
Chocolate Brownie Pie
Chocolate Brownie Cookies
Bisquick Brownies
Bisquick Desserts With Milk, Butter, and Cheese:
Bisquick Dumpling
Bisquick Coffee Cake
Bisquick Donuts
Bisquick Velvet Crumb Cake
Cheesecake Pie
Bisquick Buttermilk Pie
Red Velvet Pancakes
Drop Danish
What Bisquick Desserts You Can Do With Fruits?
Fruits have always been a prevalent ingredient in dessert recipes. Similarly, with the combination of Bisquick and fruits, you will create extremely delicious Bisquick desserts.
Top 4 Bisquick Desserts With Berries
Berries with many nutrients are very often used as toppings for cakes. Bisquick desserts are not an exception. Find out more by keeping reading!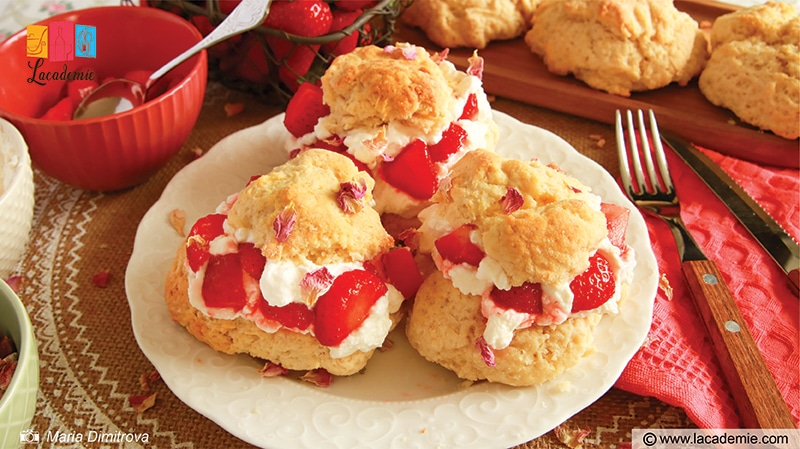 Shortcakes with fresh strawberries will taste great when covered with whipped cream. This is a favorite dessert for those who like sweets with a hint of creaminess and delicious fresh strawberries.
In just over 30 minutes, you have a yummy dessert that is both crispy and fatty. How could you miss this recipe!
Try this easy and delicious recipe for strawberry shortcakes with Bisquick at home.
This cake is not as crispy as other cakes, but it is impressive the moist and chewy taste in the outer shell, thanks to Bisquick flour, brown sugar, and oats.
For this cake, you can use other berries instead of raspberries. Raspberry is also a good choice if you want to change flavors.
The most important ingredients of this dessert are Bisquick, eggs, and blueberries. A delicious dessert that can be prepared in microwaves, this treat is perfect for when you want to enjoy a fluffy cake but have no one to share it with. Even better, it can be done in just 7 minutes.
This dessert is usually served in a cup. So, after you take the cake out of the microwave, you can let it cool and put it in a cup before serving.
In this crepe, in addition to strawberries, there is another fruit, banana. If you like, you can also add blueberries and raspberries to enhance the flavor of this cake.
The fresh cream rolled inside also contributes to the special flavor of this crepe. Add a few banana slices and the strawberries roll inside, and you'll get the full flavor this cake should have.
7 Attractive Bisquick Desserts With Other Fruits
In addition to berries, many other fruits are also commonly used in cooking, especially in desserts. Fruits, when being combined with Bisquick powder, you will get very attractive desserts.
This cake is often served at Christmas, Thanksgiving, and Easter as a dessert. If on weekdays, you can still use it for breakfast.
With just a few ingredients and a few simple steps, you have a delicious cake right away. It will taste even better when served with whipped cream on your plate. Enjoy and feel it!
If you are not proficient in making pie crust, this cake will be a safe choice for you. With this cake, there is no clear distinction between the crust and the filling. The crust is almost integrated into the filling, and it is only visible after baking.
To fully enjoy this cake for dessert, you can serve it with whipped cream or vanilla ice cream. This duo will be a perfect ending to your meal.
In just over 2 minutes, you'll know this French apple pie recipe by heart.
If you've fallen in love with that delicious recipe from Trisha Yearwood and want to discover even more ways to make Peach Cobbler, now's your chance. Although there are many changes in this recipe, with the help of Bisquick dough, everything will be easy as pie.
Bisquick mix is often used for baked goods, and this recipe is no exception. As for peaches, you can use fresh or canned peaches. Of course, fresh peaches are always a preferred choice.
This muffin with orange ingredients will bring a gentle sweetness. With this simple recipe, it won't take you long to make this cake.
You can serve it as a dessert. Or, if in a busy morning, orange muffins and a cup of tea or coffee will help you have a quick breakfast.
Yet another muffin, but this time, the ingredients of choice are mashed bananas. Your sponge cake will be soft and delicious with a straightforward recipe.
If you're looking for something delicious and easy to make in a short amount of time, there's no reason not to choose this banana muffin. In less than 30 minutes, you can serve them to perfection.
With a few simple ingredients, this cake also doesn't require too much technique to make. Just put all the ingredients together in a tray and bake. Then bring it to serve. Even those who have never worked in the kitchen can easily make this cake.
If you keep this cake in the fridge, be sure to take it out for a while before serving. Its taste will be best at room temperature.
This lemon cake will bring a breath of fresh air to your desserts. The blend and balance between sweet and sour give you a delicious dessert that can't be stopped.
These pieces of the cake look simple but extremely attractive. You can make it round or square as you like. Next weekend, try making this cake at home for your family!
Mouthwatering Bisquick Desserts With Cinnamon
Cinnamon is an indispensable fragrance ingredient in cakes. How will that characteristic aroma be shown when combined with Bisquick in desserts? If you're curious, keep reading, the answer is right below.
First to mention are cinnamon biscuits. The sweet taste and subtle aroma of cinnamon are evident in these biscuits. All you need is sugar, milk, cinnamon, and Bisquick. That's enough to make delicious biscuits quickly and easily.
But one thing to note is that if you mix the dough for too long, the cake will be tough. These biscuits are best when they are golden on the outside and soft on the inside.
Hearing the name, you probably already imagine the shape of these cakes. That's right. It's rolled up into a nice spiral. With this cake, you get not only good taste but also be satisfied with its interesting shape.
In addition to the cinnamon rolls, another indispensable part is buttermilk. This part will help keep your cake from drying out and add a complete sweetness and flavor to the whole cake.
Watch this video to know more:
Continue to go back to the muffins, but this time, the ingredient is cinnamon instead of the fruits like in the above part. These delicious muffins will melt in your mouth, leaving an unforgettable impression when you taste them for the first time.
To add more fun to the cake, you can make melted butter and cinnamon sugar and add the muffins after baking. Like that, your muffins are covered with a slightly crispy crust and soft sponge inside. It's perfect indeed!
This simple, delicious cake is often chosen as a gift on many different occasions. It would be perfect with a cappuccino or hot chocolate. Still, Bisquick ingredients, but here is a difference from other cakes.
You need to pay attention to choose Gluten-Free Bisquick to be able to create gluten-free cinnamon-flavored Snickerdoodles. You can substitute a few ingredients, but the most important thing is to make sure all the ingredients you choose meet the gluten-free requirement.
Bisquick Desserts With Chocolate That Get Your Heart
Those who like sweets certainly cannot ignore the delicious dishes from chocolate. If you're wondering what to do with Bisquick and chocolate, don't worry, you can pair them perfectly with the following desserts.
The Bisquick bars with chocolate chips on top will not disappoint. You can make a large batch and cut it up into smaller pieces to serve multiple people. Surely all family members will have an extra yummy dessert with this cake.
Usually, people will use oil in the recipe, but if you want your cake to be more fragrant, you can completely substitute it with butter. A little creativity will bring you many surprises.
If you are a lover of liquid chocolate, you should not miss this cake. The inner layer of hot chocolate is gently covered on the outside. The chocolate will flow out like a delicious poached egg that everyone loves with just a light touch.
It is better if you serve it when it has cooled down a bit. The socks were laid out on a plate with ice cream and topped with some cocoa powder. Nothing could be better than that.
When thinking about the desserts that can be made with Bisquick, it is impossible not to mention the "Impossible Pie" recipe with different ingredients. You can combine this recipe with chocolate, and the result will really surprise you because of its deliciousness.
All you need to do is put the ingredients in a blender and puree them. Then bake and wait until cooked. A layer of whipped cream on top is indispensable for this recipe.
Back to the delicious chocolate chips, but it will be a familiar recipe with cookies this time. With a few simple ingredients, you can easily make this delicious cookie.
For you to create the aroma for the cake, vanilla is an indispensable element. If you like, you can also change a few other scents. However, I still love the simplest recipe with a light vanilla scent. Soft biscuits with crunchy chocolate chips will captivate you.
You should see the video below:
Referring to chocolate, it is impossible not to mention a typical cake for this ingredient, which is brownies. This type of cake has originated in England since the early 20th century, with many different recipes, and you will easily find your favorite.
The slight bitterness of chocolate with the sweetness of sugar and the aroma of cake flour will be a balanced blend. This recipe, combined with Bisquick, will be a new idea that is worth testing.
Another brownie-related idea you might want to try out is an eggless recipe for brownies, which taste just as good as regular brownies. So if you consider yourself a brownie fan, you definitely need to give these ideas a try.
Yummy Bisquick Desserts With Milk, Butter, And Cheese
When it comes to cakes, what comes to your mind? For me, those are dairy ingredients such as cheese and butter. Without too many complicated ingredients, they will still create delicious desserts for you.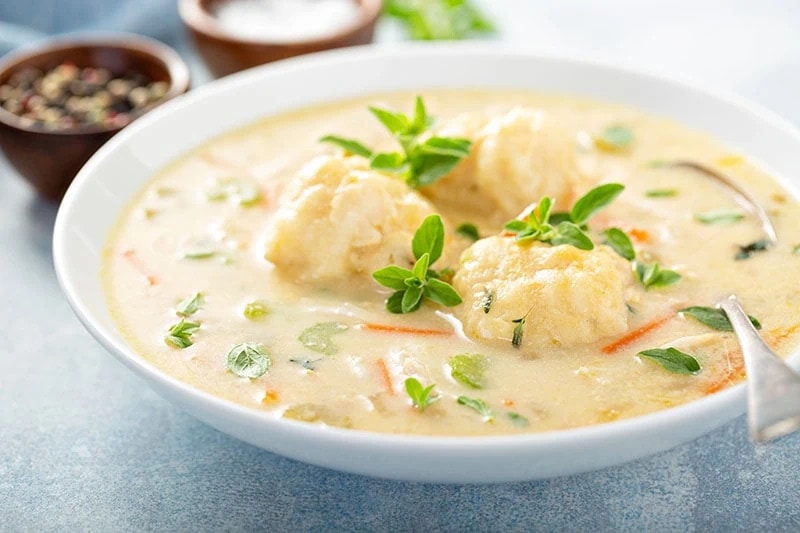 Let's start with a simple recipe: Dumplings using Bisquick mix. Besides this ingredient, they only need milk, cheese, and herbs. These components are all available in your cabinet, right?
Also, feel free to create your own variations. Boiling these dumplings in various broths is a nice idea, as you get to try different tastes. Or use plant-based milk instead of whole milk.
With the name Bisquick coffee cake, but there is no coffee in the ingredients of this cake. This is still a mystery. However, you do not need to worry too much about this. Its delicious taste is what will make you pay more attention.
You can serve this cake with a cup of coffee instead of in the morning. Or serve it as an after-meal dessert. You will definitely love it.
You should see the video below:
You can easily find canned donuts that are sold a lot outside the supermarket. But try something new for yourself in this donut recipe with Bisquick. You will be surprised that you can make your own donuts just like the chefs in the bakery.
The most important thing when making this donut is determining the required heat of the oil. Make sure the oil in your pan is hot enough to fry the fragrant and crispy buns without being deflated.
This dessert can be divided into two important parts: cake and topping. It takes a little more time to prepare two separate parts for this recipe. But the results you get will be worth what you spend.
With familiar ingredients that are easy to find in any cake, but with a creative recipe, you can create yourself a tasty and attractive dessert.
Fragrant cheesecake has never been off my list of favorites. You might think its recipe would be a bit complicated, but don't worry, things are now a lot easier.
When done properly, this cake will have the consistency of eggs and milk, creating harmony. The top layer of cream is always an indispensable part. You can also replace sour cream with something similar to Greek yogurt, for example.
The soft, moist buttermilk pie will be an indispensable dessert for your family's dinner. The crust is crispy, and the filling is as soft as custard, which creates an amazing explosion when put in the mouth.
Although the steps to make this recipe featuring buttermilk are a bit complicated, with the results achieved, I believe that all you spend is worth it. No one can deny the delicious taste that this cake brings.
Don't know what to do for your significant other on Valentine's day? How about making this cake, alongside some beautiful and enticing red velvet treats? Of course, you can try this idea on a free weekend as a fun surprise to spice up your love life as well.
The velvet red color of this cake is very eye-catching and also contributes to its attraction. Don't forget to sprinkle cream cheese on top of your cake. It will help you better taste and create balance for the cake.
Crispy crust with soft and moist jam inside makes this cake a perfect combination. You can choose the jam in the middle with whatever fruit you like. But for me, I like a bit of sourness in this pastry, so I'll choose apricots or blueberries for this filling.
This simple dessert is even more delicious when placed next to a cup of coffee. Enjoy it slowly, and you will understand why it is so loved.
Become "Experts" In Baking With Bisquick Desserts
With commercially available Bisquick boxes, you will easily make yourself delicious desserts quickly. No more choosing between different baking powders. It all becomes a lot more convenient with Bisquick.
Make the best of what life has to offer. With the above suggestions, I believe you will easily create various desserts to change your family menu.
If you know any other Bisquick desserts, don't hesitate to share them with me in the comments. Looking forward to your comments!
Nutrition Facts
20 servings per container
---
Amount Per ServingCalories205
% Daily Value *
Total Fat 10.6g

16

%
Cholesterol 19mg

7

%
Sodium 198mg

9

%
Potassium 77mg

3

%
Total Carbohydrate 24.9g

8

%

Dietary Fiber 0.6g

0

%
Sugars 16.7g

Protein 2.3g

4

%
---
Calcium

53

%
Iron

1

%
Vitamin D

2

%
* The % Daily Value tells you how much a nutrient in a serving of food contributes to a daily diet. 2,000 calories a day is used for general nutrition advice.