Everyone loves the taste of chocolate melting in your mouth that comes with a fudgy brownie. But did you know you can make it eggless? Keep on reading, because I am going to show you how to make box brownies without eggs.
In this articles both you and I will go through all the steps of making brownies, which include:
Preparing the ingredients
Putting together the brownie mix
Cooking with the oven
I am also going to show you how to one up your box brownies so that it tastes better as well as how to properly cut them. So stay tuned.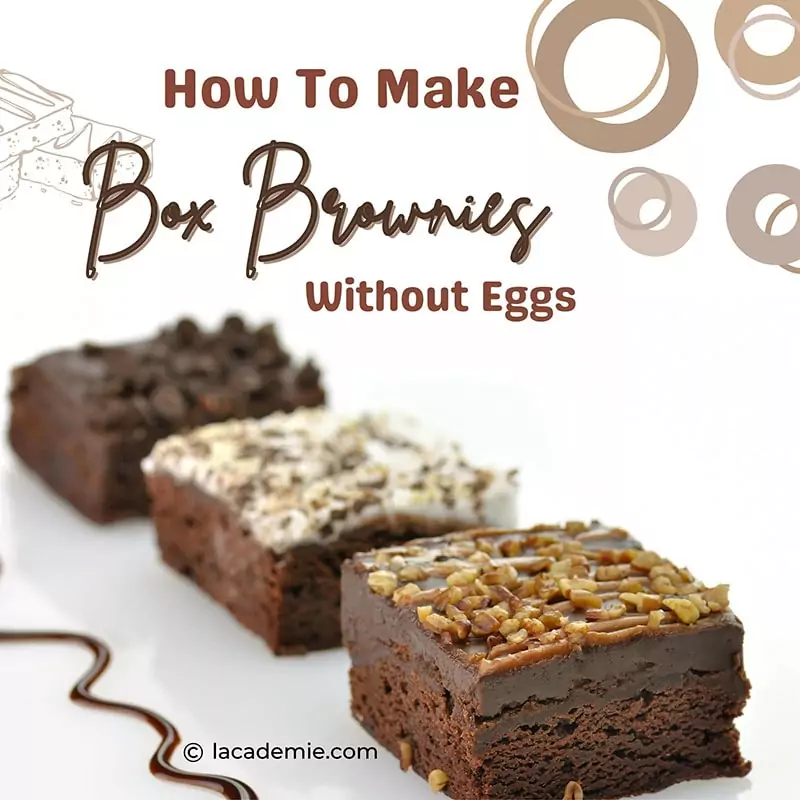 What Are Box Brownies?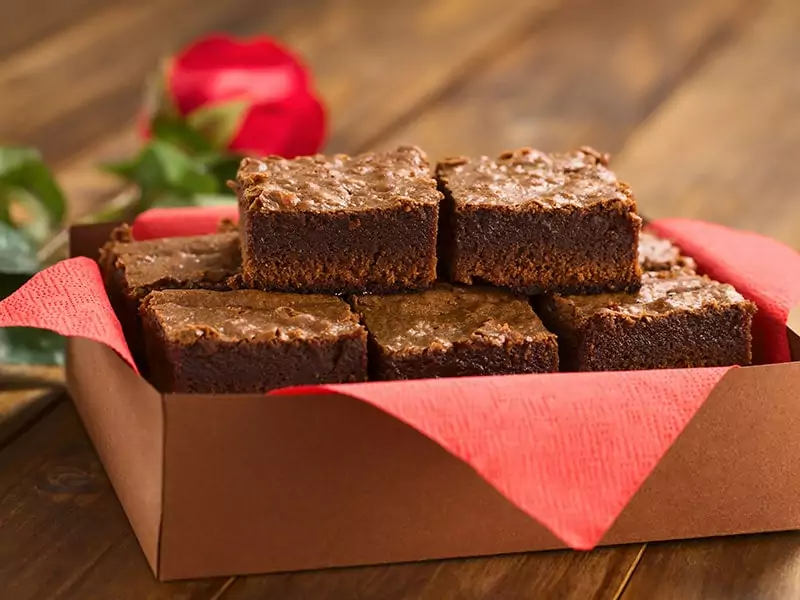 Technically, they are a delicious version of brownies made from a mixture stored in a box.
Sounds pretty simple, right? There is more to the mixture, and it all comes down to the saturated fat to unsaturated fat ratio when you compare box brownies to homemade ones.
The box-mix brownies have a ratio of less than 1 compared to that of homemade brownies, which is more than 1. You can already see the gap between these two numbers. And it can bring a huge difference to the texture of your brownies and how you are going to assemble other ingredients so that the brownies come out of the oven looking heavenly.
One interesting fact is that brownies are considered cookies instead of cake because they are cut into small squares before being eaten. There are a few tips to make cakes from brownie batter, but in this article, I will show you how to properly cut your brownies before serving.
The Function Of Eggs In Baking
While you can make many irresistible desserts with no butter, it's hard to come by recipes for baked good that don't include egg. It's not an exaggeration to say that you can spot them in almost every dessert recipe. In baking and pastry, they serve the following main purposes: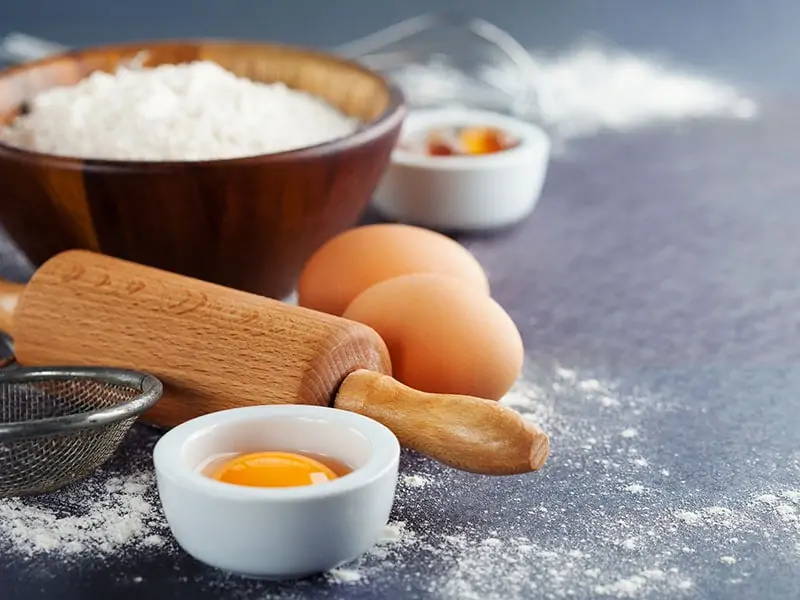 Adding Structure And Strength To Baked Goods
Making a cake usually involves several ingredients. In such cases, the protein content in eggs will act as a glue that binds all the ingredients together, especially when the eggs are heated and become firm.
Holding The Moisture In
Eggs are rich in protein and fat. But if you examine the structure of an egg, you can see most of it is liquid, which provides moisture to the brownies, keeping them from getting crumbly and dry while preventing mold from growing inside.
Leavening The Mixture
In combination with flour, the beaten egg white will trap the air inside the batter and create a texture. This texture will expand when cooked in the oven and increase the volume of the baked goods, achieving that soft and fluffy look that everyone loves. Some typical examples are angel food cake and sponge cake.
Adding A Rich Flavor
The contribution of the eggs to the whole flavor of baked goods is not to be undermined. The richness of the yolk makes food in general taste more outstanding.
The List Of Egg Substitutes
Let us go through some of the alternatives that serve the purposes of the eggs in baking.
Yogurt Or Buttermilk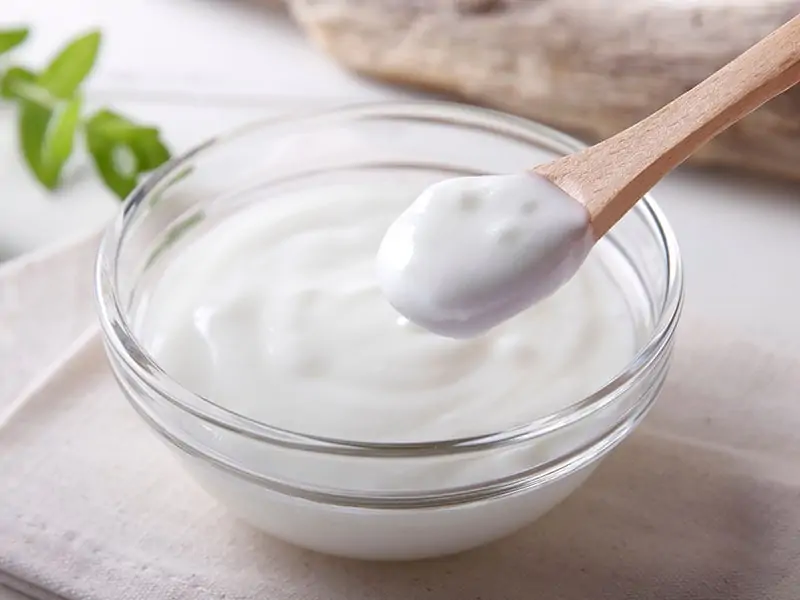 These are fantastic ingredients that can substitute the moisture that eggs provide for baking. They can also improve the texture of your brownies with the amount of protein and fat that they contain. 60 grams of yogurt or buttermilk should be enough to replace one egg.
Applesauce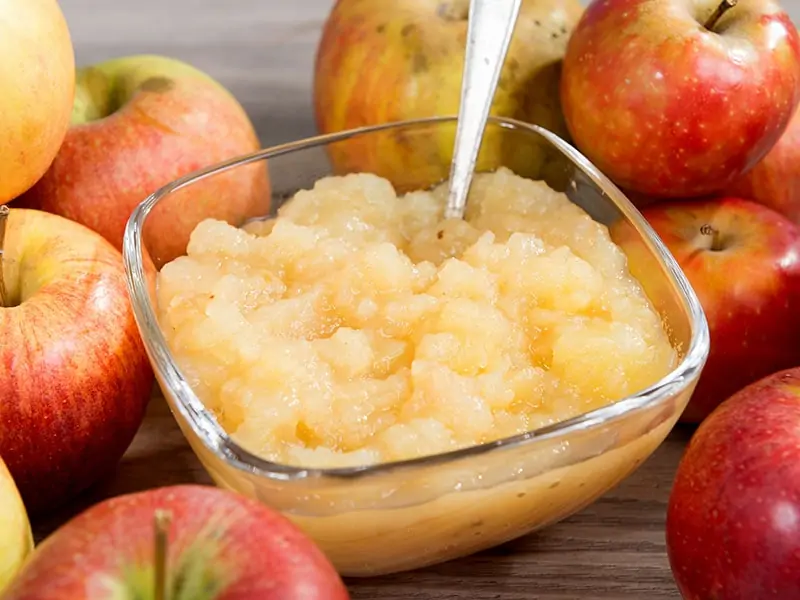 Anyone who's tried their hands at making the tastiest dish with applesauce probably knows of the high moisture content in applesauce. This is the key factor that allows applesauce to provide brownies with the same texture as eggs would do.
At the same time, applesauce also enhances the richness in flavor, serves as a leavening agent for the brownies, and adds an extra taste of fruit, which makes it a healthy option. You can replace one egg with about 65 grams of applesauce.
Banana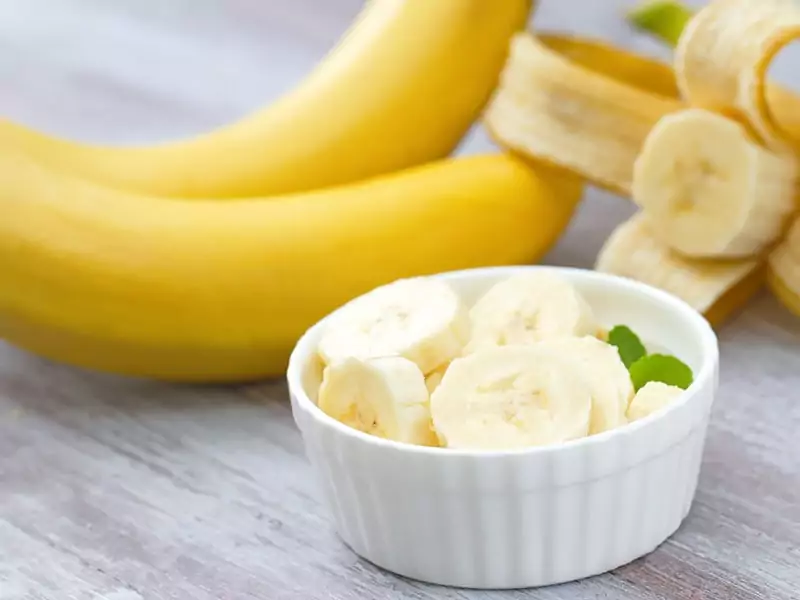 Just like applesauce, a banana can act as a nice substitute for egg whites. You will need to puree the banana before adding it to the batter. Plus, if you have some bananas that are already overripe in your household, this is a good opportunity to make use of them.
For each egg you want to replace, you can use 65 grams of pureed banana.
Vinegar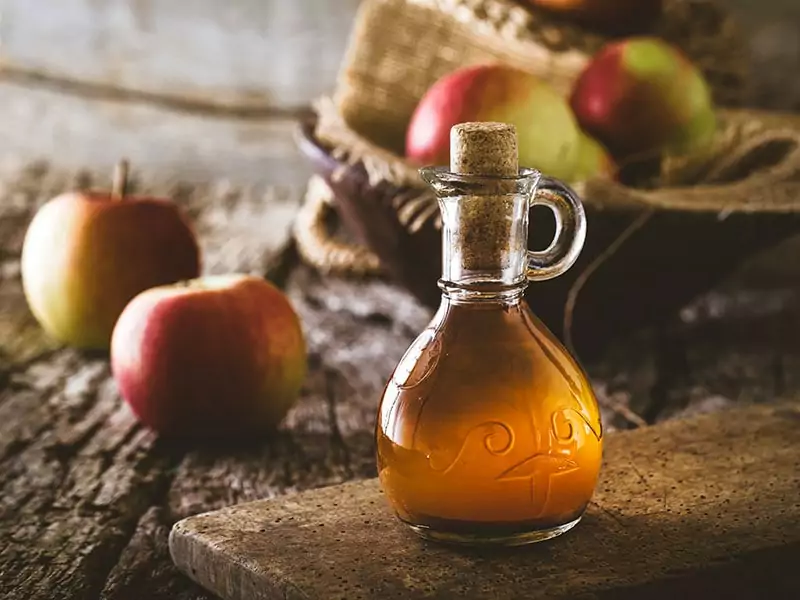 Adding vinegar to your cookies might sound like a foreign concept to many people, but this is the science of baking. The magic happens when you combine vinegar with water and baking soda, resulting in a mixture that acts as a leavening agent. At the same time, vinegar will also add a bit of extra flavor to the brownies.
To replace one egg, you need to mix 15 grams of vinegar with 7 grams of baking soda. You can choose to switch to apple vinegar if you want to look for a healthier version.
Nut Butter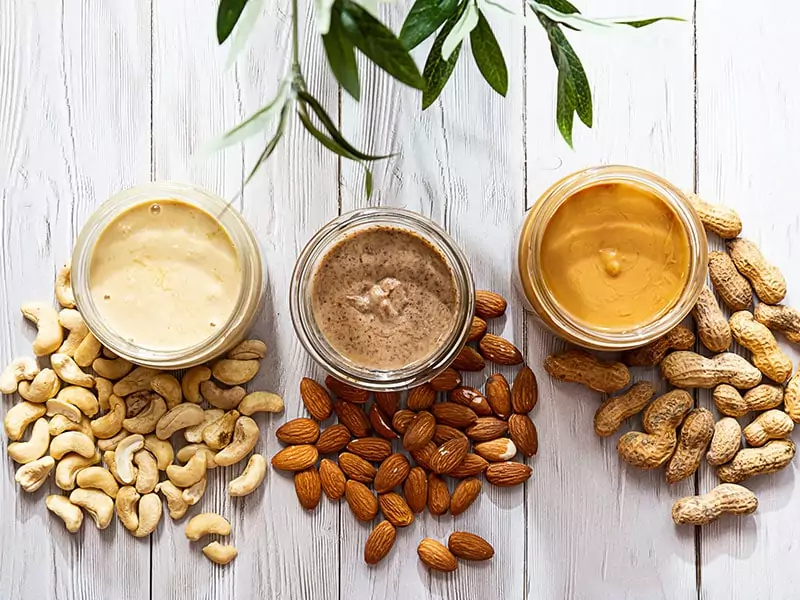 Cashew, peanut, or almond butter – these are the options that you can consider when looking for a substitute for eggs. 60 grams of nut butter are enough to replace one egg. Keep in mind that this ingredient will vastly affect the taste of your brownies, so choose one that suits your preference.
Condensed Milk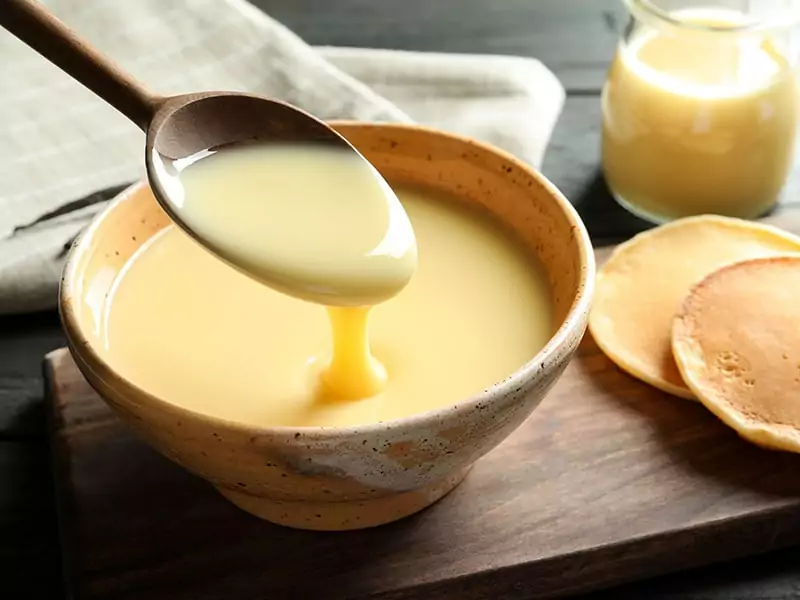 Condensed milk is considered a vital ingredient for many kinds of desserts and can definitely make an excellent choice for replacing eggs, although you might want to be careful not to overdo the measurement and risk making your brownies too sweet. About 30 grams of condensed milk can be substituted for one egg.
Protein Powder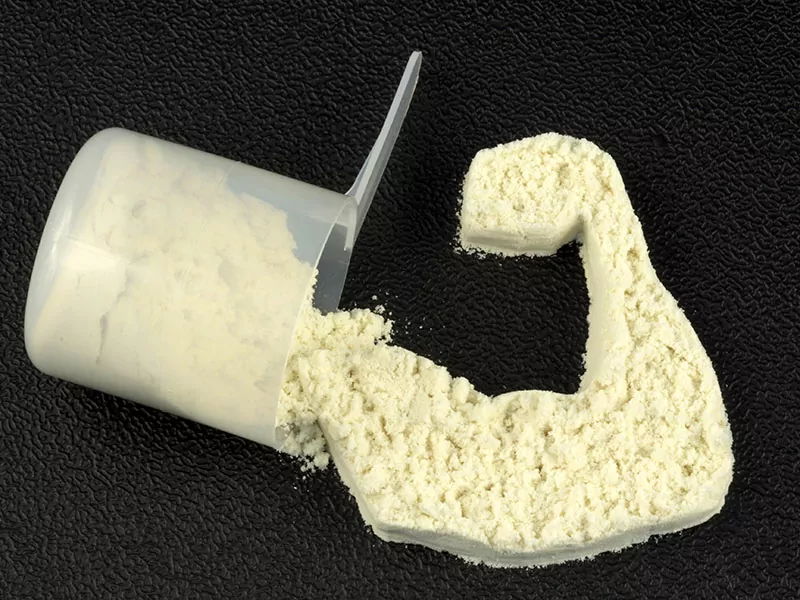 Protein powder can replace eggs as a binder that holds all the ingredients together as well as a supply of moisture needed for those tasty brownies. Another reason you might want to consider adding it to your batter is that it comes in different flavors, allowing you to decide what flavor is your cup of tea, especially as a post-workout treat if you are an athlete or a bodybuilder.
An egg contains about 5 – 8 grams of protein, so you can replace one egg with the same amount of protein powder. However, you need to add some water to make up for the liquid that comes with the egg.
Silken Tofu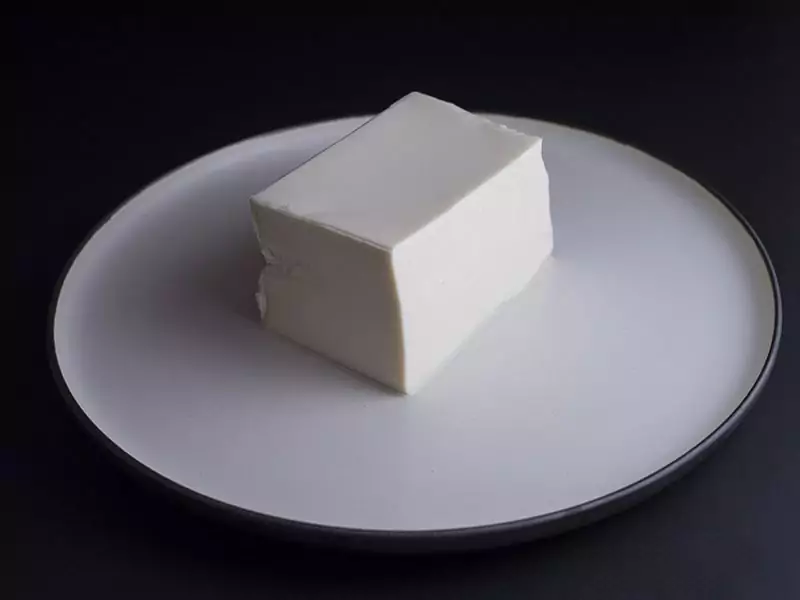 As the signature flavor of tofu tends to be rather mild, and this creamy version is even more flavorless, it's a great addition to brownies without overpowering the taste. 60g of silken tofu can replace 1 egg. It's also a great option for vegans because it's rich in protein, just like eggs.
If you already have all the ingredients together, you are almost halfway through finishing your brownies.
Carbonated Water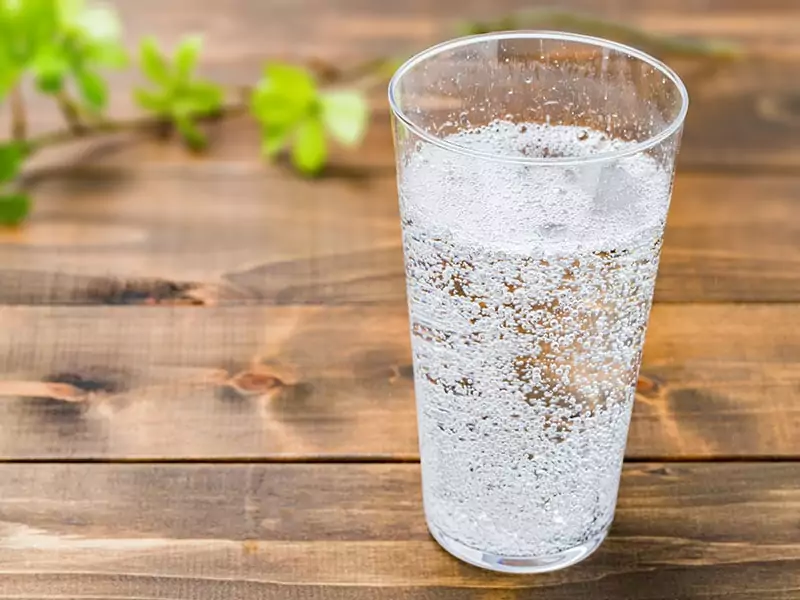 With the water providing moisture to the mix and the carbonate trapping the air inside, 60ml of carbonated water can substitute for one egg.
Aquafaba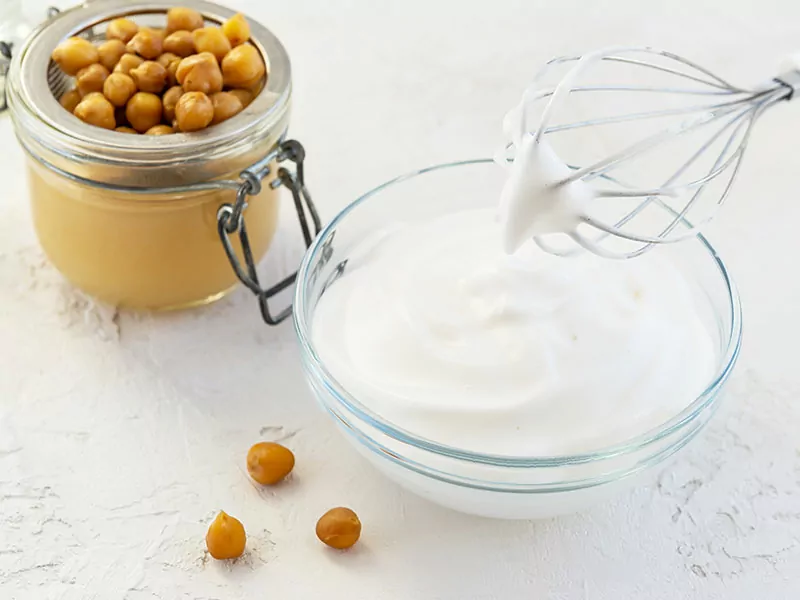 Think of aquafaba as the liquid leftover from cooking chickpeas or white beans, which is commonly used as a replacement for egg white, so it can whip and trap the air inside that creates a foam to provide your brownies with a fluffy crumb. The general recommendation is to replace one egg with 45ml of aquafaba.
Arrowroot Powder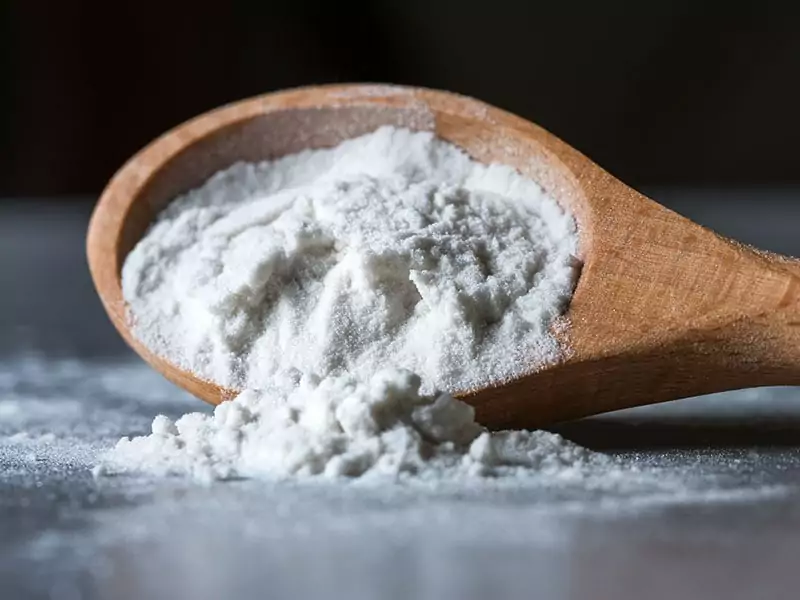 Arrowroot powder can bind all the ingredients together and, at the same time, provide the brownies with more moisture. One egg can be replaced with about 30 grams of arrowroot powder mixed with 45ml of water.
Mashed Avocado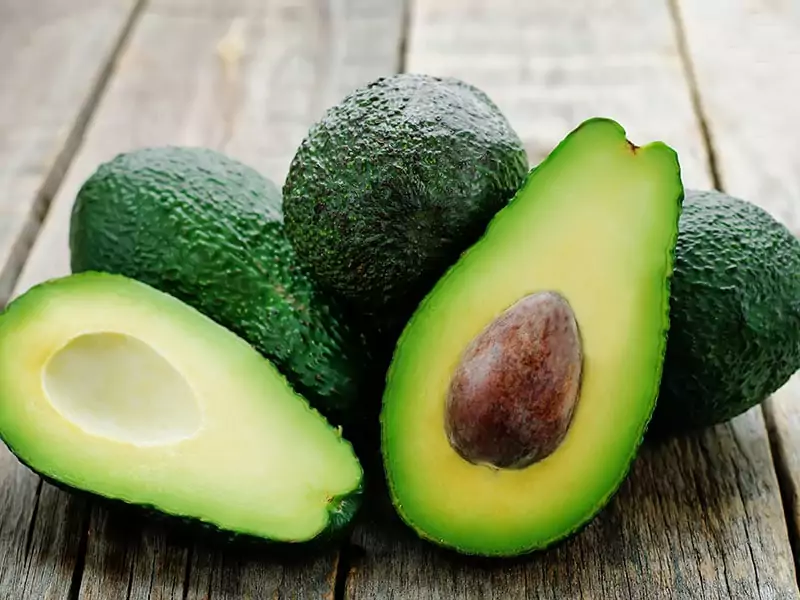 If a recipe calls for only one or two eggs, then avocado can make a great substitute, considering how the flavor you can get from avocado will not be that noticeable when added to the brownie mix. About 60 grams of mashed avocado can substitute for one egg.
You can easily purchase egg substitutes in a grocery store or a supermarket. The list might seem long, but it can be summed up in just one single chart to show you how simple it is to make brownies without eggs.
| | |
| --- | --- |
| Egg substitute | One egg can be replaced with |
| Yogurt or buttermilk | 60 grams |
| Applesauce | 65 grams |
| Pureed | 65 grams |
| Vinegar | 15 grams of vinegar + 7 grams of baking soda |
| Nut butter | 60 grams |
| Condensed milk | 30 grams |
| Protein powder | 5 – 8 grams |
| Silken tofu | 60 grams |
| Carbonated water | 60ml |
| Aquafaba | 45ml |
| Arrowroot powder | 30 grams + 45ml of water |
| Mashed avocado | 60 grams |
How To Make Box Brownies Without Eggs
Now that the need-to-know basis has been understood, it is time to start showing your friends and family how good of a baker you are with this box brownie without eggs recipe of your dreams right at your fingertips.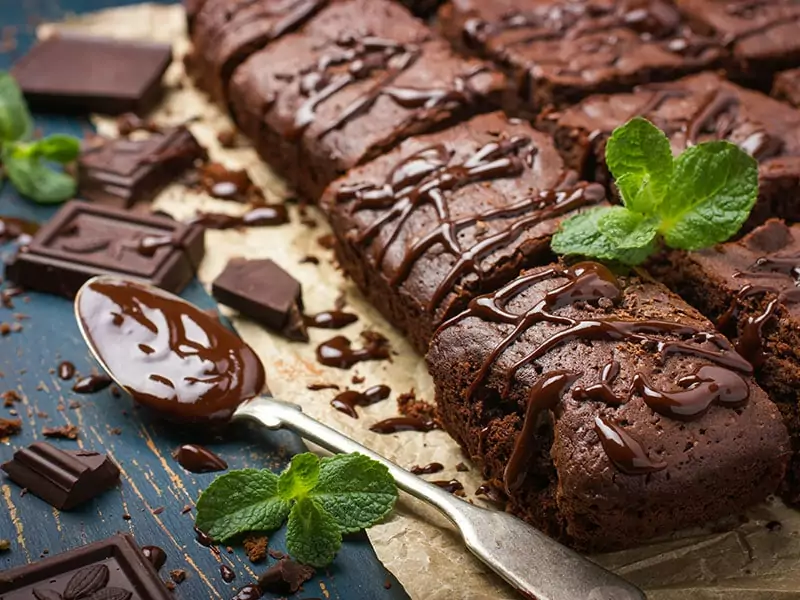 Preparing The Ingredients
First of all, let us add a few things to the shopping list:
1. Melted Butter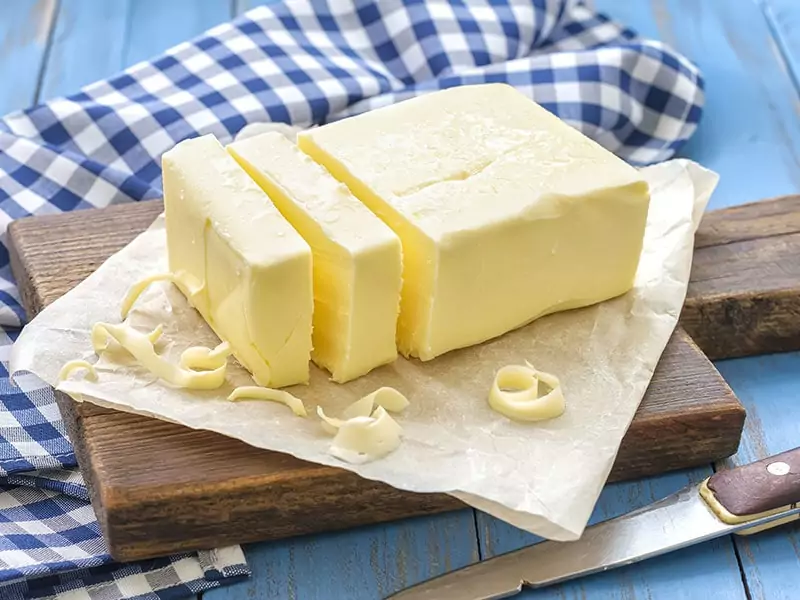 Many people would prefer vegetable oil for baking as most of them already have a bottle of oil on the counter in the kitchen. Still, it is highly recommended to use butter as it adds so much more flavor compared to vegetable oil. Moreover, butter slows down the process of gluten formation and, as a result, makes the brownies more tender.
You might want to check out this video to properly compare oil and butter and decide which of these two is more suitable for baking.
2. Box Brownies Mix
The easy way you can get one of these is to head straight to the supermarket. You can go for any brands you can find, as long as they come with proper instructions.
The mix in these boxes is technically close to what you would get from a mixture of cocoa powder, flour, sugar, and some fat content had you made your brownies from scratch instead.
3. Egg Substitutes
Take a moment to decide what you are looking for in your brownies so you can opt for the suitable egg substitute from the list that I already mentioned above
Let's Start Making Those Eggless Brownies
Now that you have got all the ingredients together, here comes the most exciting part, which is making those delicious brownies. So let us roll into the kitchen.
Step 1: Preparing the Mix
Pour the brownie mix, melted butter, water, and the egg substitute into a large bowl. Then, whisk the mixture until well combined.
Step 2: Get the Mix Into the Pan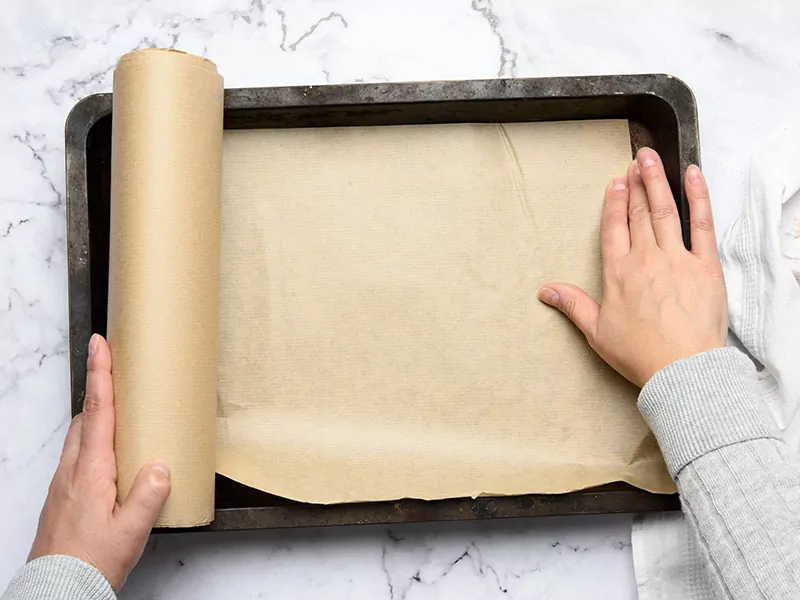 Take your favorite brownie pan, use a rubber spatula to evenly grease it with melted butter, then line the pan with parchment paper. Don't skip this step; otherwise, the brownies will stick to the pan. With parchment paper, it'll be easy for you to remove brownies from the pan after baking.
Step 3: Cook With the Oven
Now you can pour the batter into the square pan and transfer the pan to the oven. Bake for about 40 – 45 minutes at 180°C / 350°F. One good way to check if brownies are done is using a toothpick. If it's not ready, you'll need to leave the treat inside the oven for a few more minutes.
Step 4: Let the brownies out and rest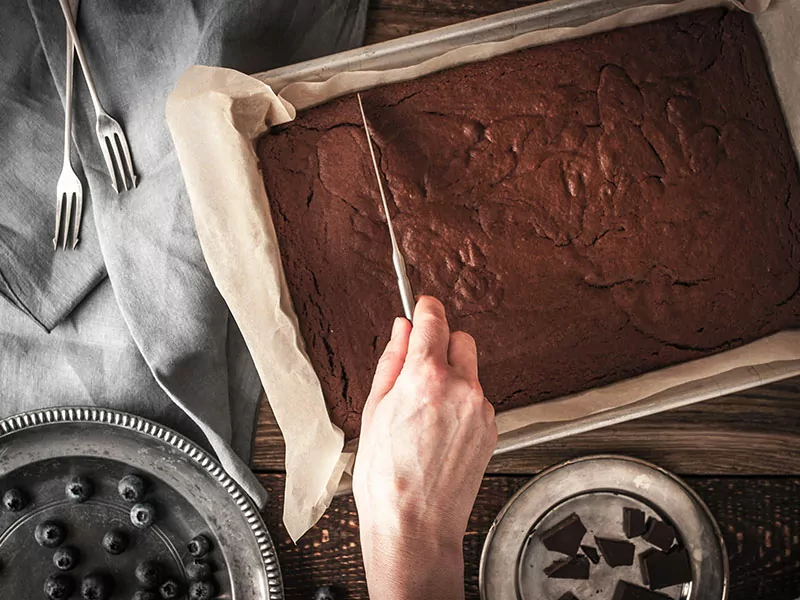 Carefully take the pan out of the oven, then slowly lift the brownies from the pan and place them on a wire rack or a chopping board. Let the brownies cool for about 30 minutes to 1 hour before cutting and serving. Remember to give yourself a pat on the back and enjoy the sweet treat.
If there are still quite a few pieces of brownies left, don't sweat. There are many guaranteed ways to keep brownies fresh that you can utilize to extend the shelf life of your favorite treat!
Elevating Your Eggless Box Brownies
Now the question should be: Are box brownies better than homemade brownies? The answer is not simply black and white as it is determined by your preference and how you make them.
Box brownies are more convenient, require minimum cleanup, but more importantly, they allow you to take them to another level just by adding a few more things. (1)
Throwing In Some Cocoa Powder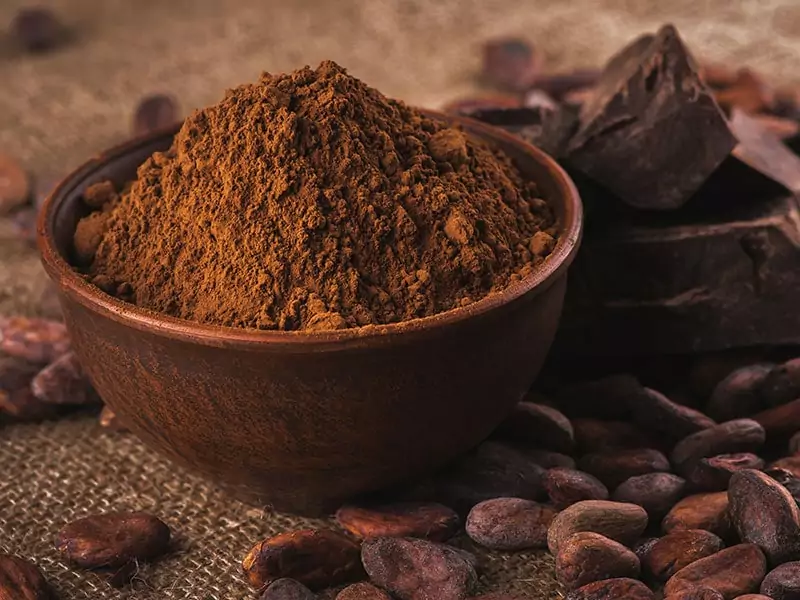 By adding some cocoa powder to the brownie mix, you create a softer texture for the brownies. Moreover, when the result comes out of the oven, the cocoa powder gives it a shiny look on the surface.
More Espresso, Less Depresso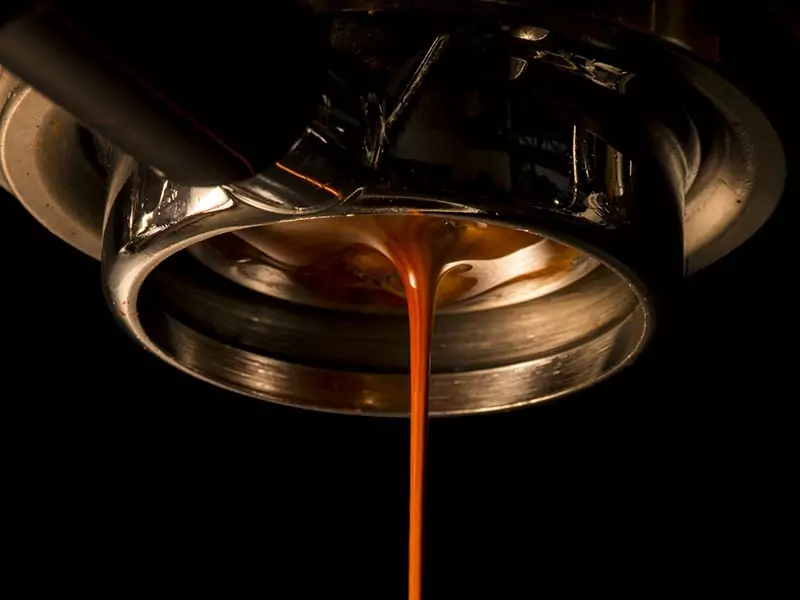 Adding a tablespoon of instant coffee or espresso powder will wake the chocolate flavor up. Not to mention mixing coffee with cocoa powder comes with tons of benefits. It can improve your metabolism, support weight loss, create one of the strongest antioxidants that help reduce blood pressure, be good for your heart, and boost your concentration. (2)
Cocoa powder and coffee are no doubt a match made in heaven.
Adding A Dash Of Vanilla Extract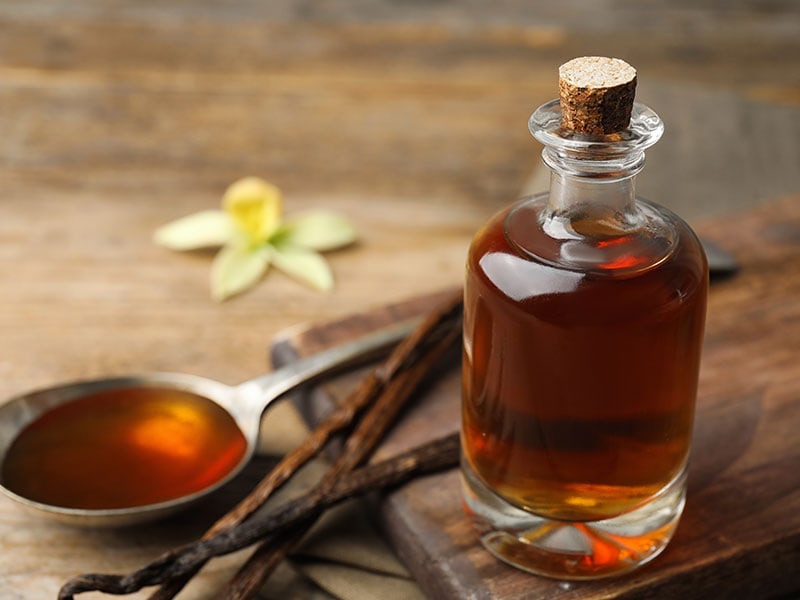 Just a tablespoon of vanilla extract will create an extra layer of flavor, enhancing the sweetness of your sugar and making the brownies more chocolatey.
Swapping Water For Milk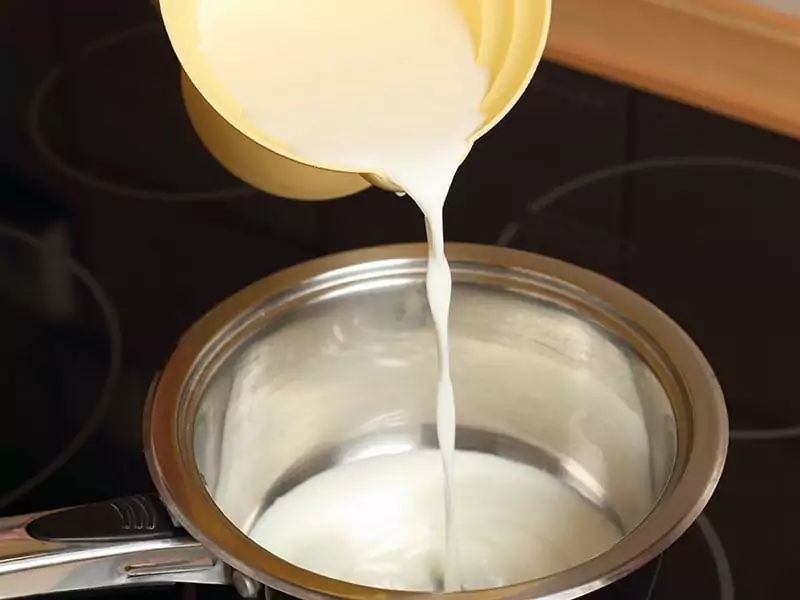 A brownie recipe calls for water to complete the batter. However, you can always opt for something richer in flavor.
A Finishing Touch With Ice Cream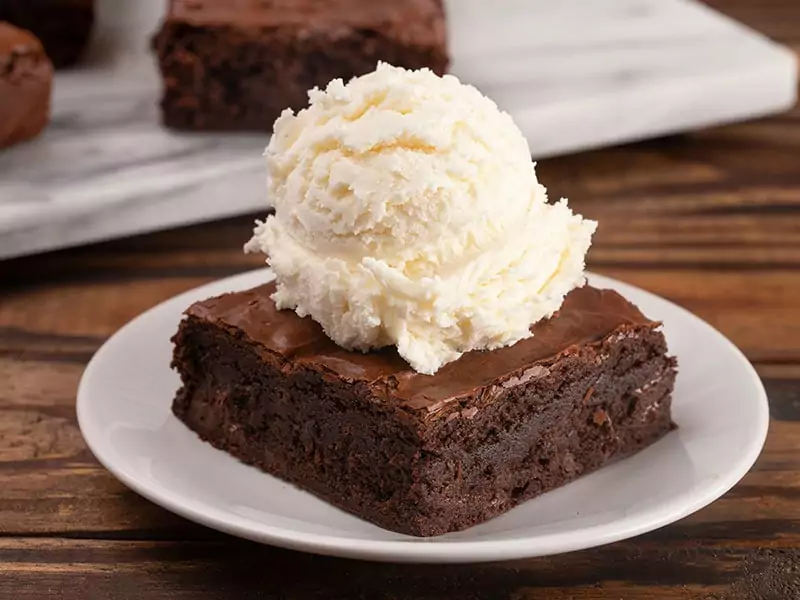 You turn the brownies into a sundae with just one scoop of your favorite ice cream, and it will taste out of this world.
Adding More Colors With Sprinkles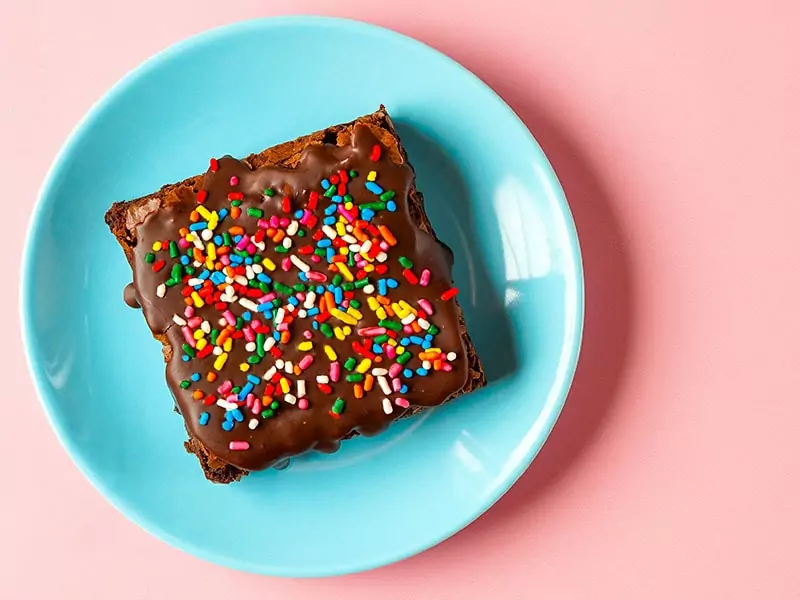 If you love eating donuts, you are probably no stranger to sprinkles. They are sugary, oblong nonpareils that are primarily for decoration. There are many ways you can use them to make your brownies more festively colorful.
If you want the sprinkles to be in the center of the brownies, simply incorporate them with the prepared wet brownie batter and use a spatula to mix them before baking.
To make the sprinkles stand out, by having them on top of the brownies, after pouring the batter into the pan, grab just a pinch of sprinkles and evenly distribute them across the top of the batter before transferring the mixture to the oven. The sprinkles will be slightly absorbed into the batter and stay on the top after being baked.
Common Mistakes To Avoid While Making Brownies
Sometimes, the result coming out of the oven is not as you expected. Perhaps the taste of chocolate is too weak, or do the brownies get too melty or too dry? Do not worry, as I have got you covered on this. Let us go through the following common mistakes that people make while making brownies so you can avoid them and make your baking a more enjoyable experience. (4)
1. Not Preheating The Oven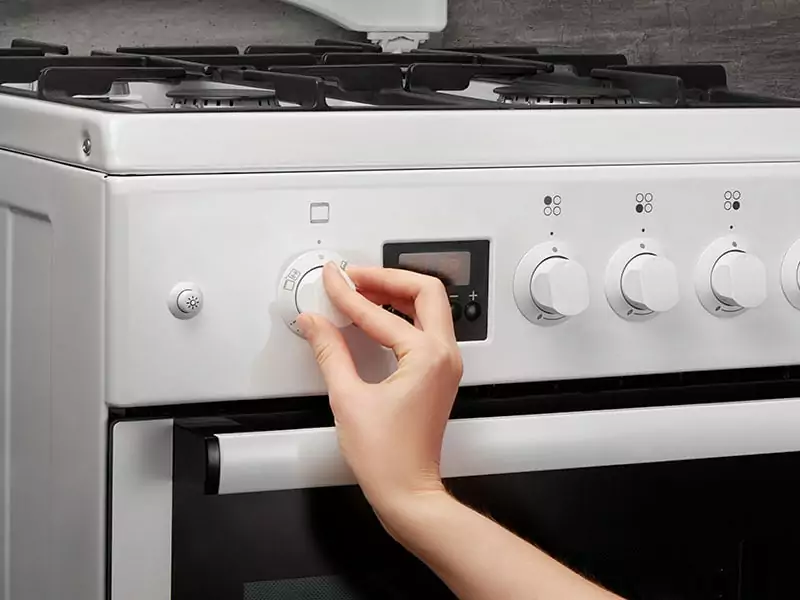 How important is preheating the oven before cooking? Very important – that is the answer.
Before you put anything in the oven and start cooking, you need to allow it time to reach the correct temperature so that you do not end up with undercooked food.
That is why you should turn on the oven before making the brownie batter. By the time the batter is ready, the oven should have settled into the right temperature, and your brownies will be baked more accurately.
2. Incorrectly Measuring The Ingredients
A slightly wrong amount of a particular ingredient can change the brownies – for better or for worse.
Too much butter can cause it to dominate the taste of the brownies, whereas too little can cause a lack of distinct chocolate flavor.
By adding too much water, you will end up with soggy brownies that do not really hold together and can easily fall apart. On the other hand, not enough water in the mixture will, expectedly, result in a very thick layer.
A huge advantage when making box brownies is that mistakes are pretty difficult to make as long as you stick to the mix that comes with the box and the instructions on it.
3. Opening The Oven Frequently
By opening the oven while it is still baking, you are letting the heat out and reducing the temperature inside the oven, which can cause the goods to be undercooked. It is best to observe from the oven window so the overall temperature will not be affected.
4. Not Letting The Brownies Rest
The brownies will still be moist after being taken out of the oven, so letting them rest and cool down will not only make them easier to remove from the pan but also give the moisture time to vaporize and allow you to cut them without the pieces falling apart.
FAQs
Right now, you are probably having a few doubts in your mind. Here are some frequently asked questions that have been resolved, and hopefully, they will give you some more insights on the process of making brownies without eggs.
An Extra Tip For Cutting The Brownies
I understand how great the urge to cut the cake right away after pulling it out of the oven can be, but hot brownies are fragile and can get scrambled under the pressure of the knife. So do not give in to the temptation; let the brownies cool completely. Trust me; the patience will pay off eventually.
After the heat has died down, take a knife and spray the blade with cooking spray or a little bit of butter to help the knife slice through the brownies more smoothly. While cutting the brownies, remember to wipe the blade after each cut to avoid making a greasy mess on the surface and inside the brownies.
Now that you have learned how to make brownies without using eggs, I do hope that I have inspired you to step into the kitchen and try out this recipe. Remember to share this article with your friends and family so everyone can all learn something new together. If you feel like sharing the photos of the brownies you have made yourself, you are always welcome to do so.
Nutrition Facts
20 servings per container
---
Amount Per ServingCalories104
% Daily Value *
Total Fat 10.9g

16

%
Cholesterol mg

0

%
Sodium 109mg

5

%
Potassium 4mg

1

%
Total Carbohydrate 1.6g

1

%

Dietary Fiber 0.2g

0

%
Sugars 1g

Protein 0.5g

0

%
---
* The % Daily Value tells you how much a nutrient in a serving of food contributes to a daily diet. 2,000 calories a day is used for general nutrition advice.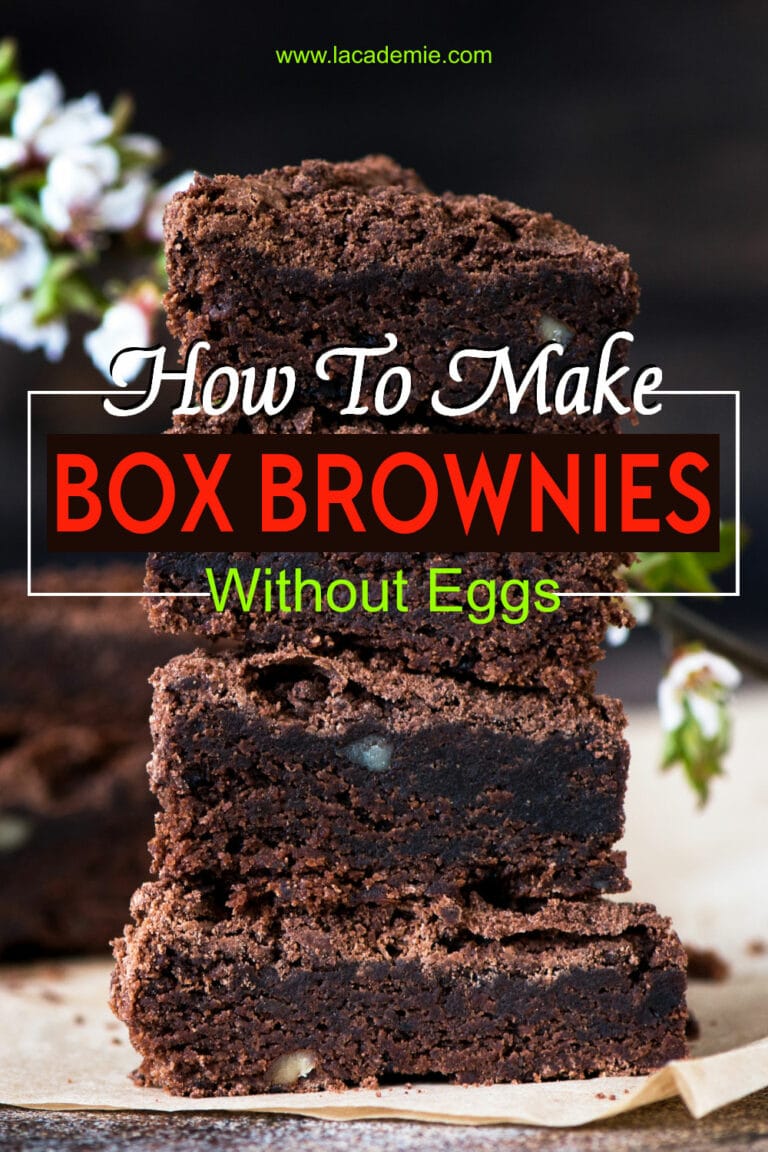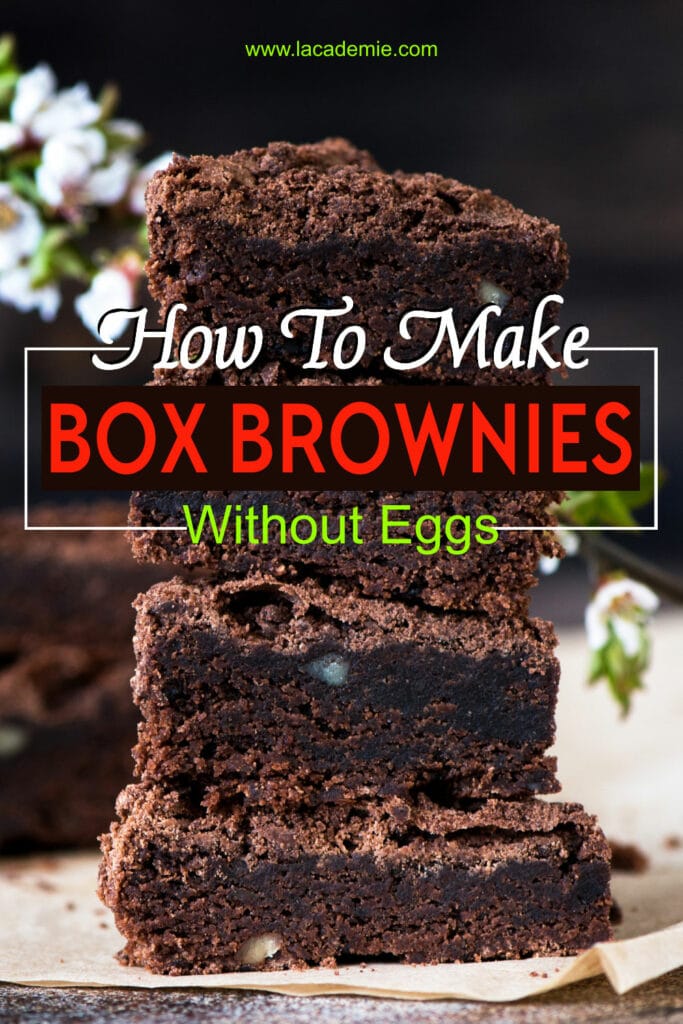 References
Zauberman, K. Z. (May 2021). How to Make Box Brownies Better – thepioneerwoman.com.
Wilson, D.R.W. (March 2020). 6 Ways to Boost Your Coffee with Vitamins and Antioxidants – healthline.com.
Sarah (July 2019). How to Make Brownies Without an Oven (5 Alternative Methods) – bakingkneads.com.
Peris. M.P. (April 2020). 10 Common Mistakes People Make While Baking – swirlster.ndtv.com.