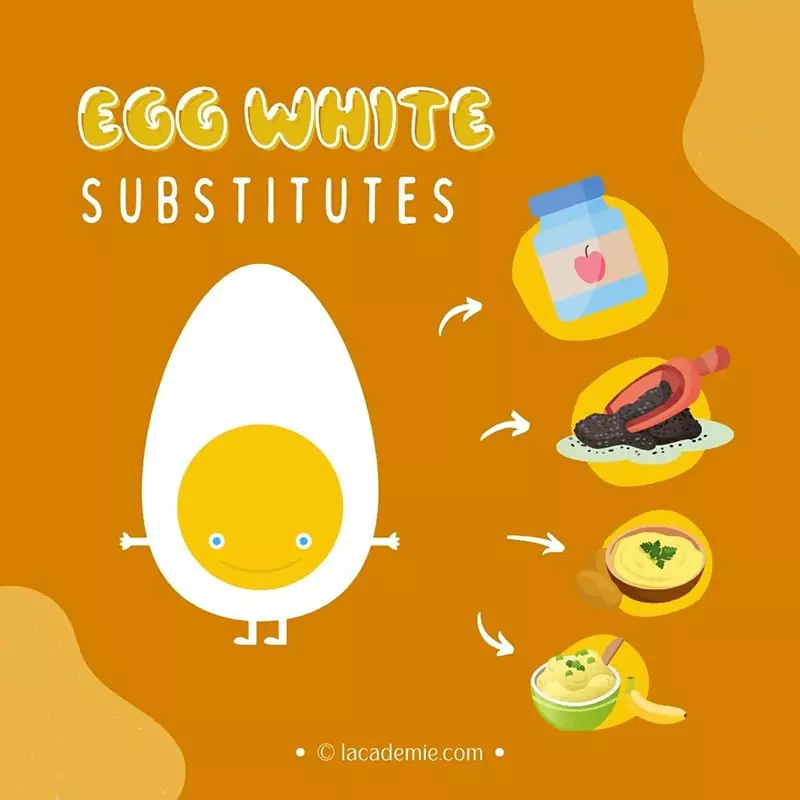 Egg white is a popular ingredient, a hundred years old staple for recipes of every kind. Knowing the right way to pick egg white substitutes will help you a lot on your zero-egg weeks.
However, one day, you may run out of egg white in the middle of making some dishes that can't lack eggs. Don't worry, this post will have your back. These substitutes may make a slight change but they are convenient and time-saving, and the final result will surprise you.
Head it up now! My list of alternatives for egg white gives you full options to prepare endless egg-free recipes!
Applesauce
Chia Seeds or Ground Flaxseeds
Hemp Seeds
Mashed Potatoes
Fruit Puree
Vegetable Oil
Cornstarch
Arrowroot Powder
Soy Protein Powder
Baking Soda & Vinegar
Xanthan Gum
Aquafaba
Mashed Banana
Mashed Avocado
Mashed Pumpkin
Lemon Juice
Carbonated Drinks
Buttermilk or Yogurt
Silken Tofu
Nut Butter
Commercial Egg Replacer
Gelatin or Agar-Agar
Soy Lecithin
Margarine
In this review, you soon find all the clues for egg white alternatives, catch up on the primary health benefits and 25 replacements, and the using purposes.
Egg White & The Nutrition Fact
Egg whites are made at home by separating egg whites from yolks or buying a frozen, ready-to-use, or refrigerated option. Egg whites are free of cholesterol, sugar, excellent protein sources, necessary minerals, and vitamins.
Define The Egg White
Egg white (egg albumen) is a versatile ingredient frequently applied in savory and sweet cuisines. An egg white is about 2/3 the weight of an egg.
It has a high protein content and nutrients such as niacin, choline, riboflavin, potassium, magnesium, sodium, and sulfur. For health reasons, some people prefer picking replacements of egg white.
Anyone with an egg allergy has significant problems while eating egg whites. The skin rashes, vomiting, hives, digestive issues, and nasal congestion are included. Others pick a vegan diet because it's better for the animal and environment.
If you make a recipe then realize that you are running out of eggs, egg white alternatives can also be handy. No more hassle; it's time to choose your favorite ones!
How Healthy Is The Egg White?
When it comes to eggs, egg whites are a better choice than whole eggs. An egg white is almost 10% protein, 88% water, and contains relatively little fat and cholesterol. This cuisine is nutrient-dense and helps with weight loss diets while also giving a feeling of fullness.
Some backup options reach a lot more energy than an average egg white. Let's break down the nutritional value!
Nutrition Facts
| Egg White Nutrition | % Daily intake (Recommended) | Amount (per 100g) |
| --- | --- | --- |
| Total fat | 0.26% | 0.17 g |
| Calories | 2.49% | 52 kcal |
| Protein | 19.46% | 10.9 g |
| Calcium | 0.70% | 7 mg |
| Salt | 2.77% | 166 mg |
| Iron | 19% | 0.08 mg |
| Potassium | 5% | 163 mg |
| Selenium | 4% | 20 ug |
| Vitamin B12 | 3.75% | 0.09 ug |
| Phosphorus | 2% | 15 mg |
Based on USDA(1) nutritional data, you can track out the recommended intake for the alternative. Take your time and empower your health consciousness today.
When Do You Need To Replace Egg White?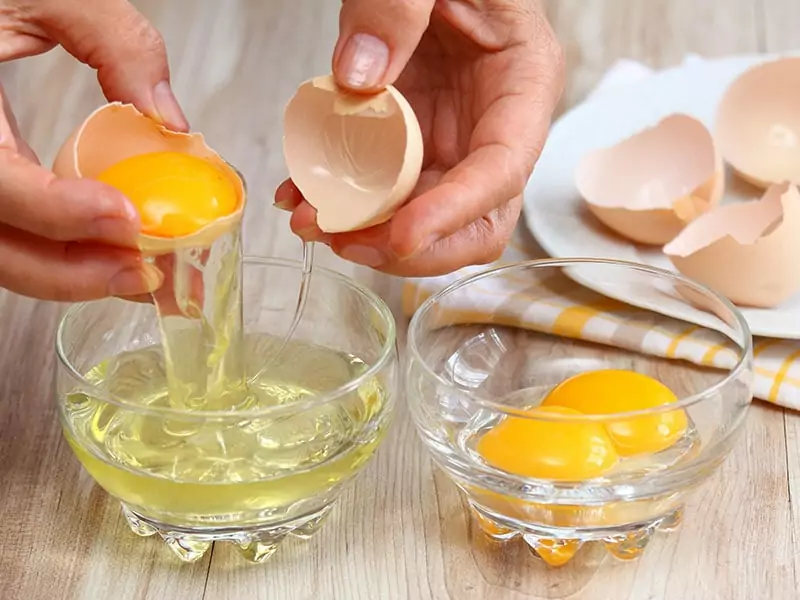 No matter what makes you find an alternative, there is no reason to ignore recipes with egg whites. In cooking and baking, egg whites are a very versatile ingredient. They're utilized in various dishes like donuts, cupcakes, cookies, angel food cake, onion rings, etc.
It's simply a handful of equivalents, but it shows how flexible it is to make beautiful meals and treats depending on your application, tofu, tapioca, cornstarch, applesauce, potato starch, bananas, etc. You can also have ground flaxseed, chickpea flour, and various egg alternatives.
25 Alternatives For Egg White
So, in cooking, cocktail, and meringue, how do you replace egg whites? Whether for convenience or diet demand, it is helpful to know that you can swap the ingredients below with fresh egg whites.
Even when you are making a Keto side dish, you can utilize them all!
1. Applesauce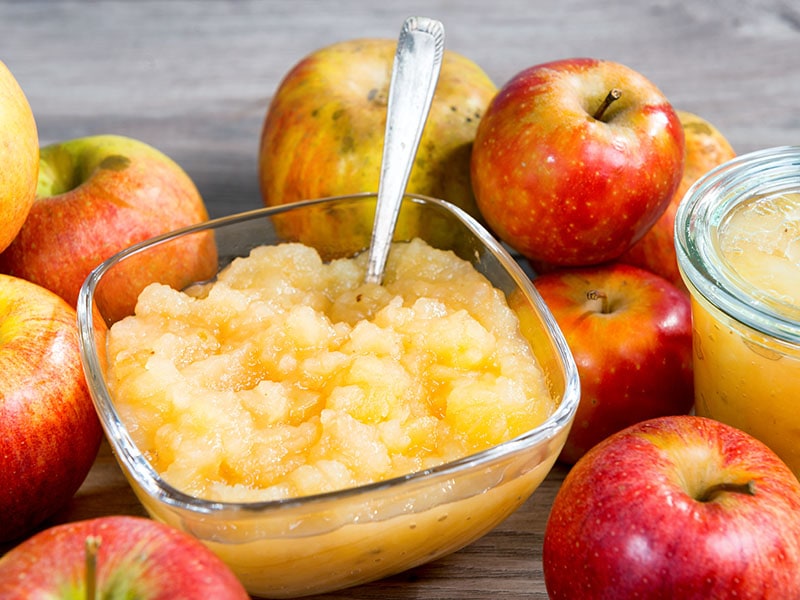 Applesauce is a mashed apple puree. Often, the spices like cinnamon and nutmeg are sweetened or flavored.
You can use applesauce in most recipes instead of egg whites. One fourth cup of applesauce can replace two egg whites.
Unsweetened applesauce is the best choice, but a sweetened version is still acceptable, just remember to reduce the sugar or sweetener amount in the recipe.
2. Chia Seeds or Ground Flaxseeds
Chia and flax seeds are excellent, interchangeable options for choosing a vegan egg alternative. These are gluten-free options, such as keto, whole30, paleo, low carb, etc.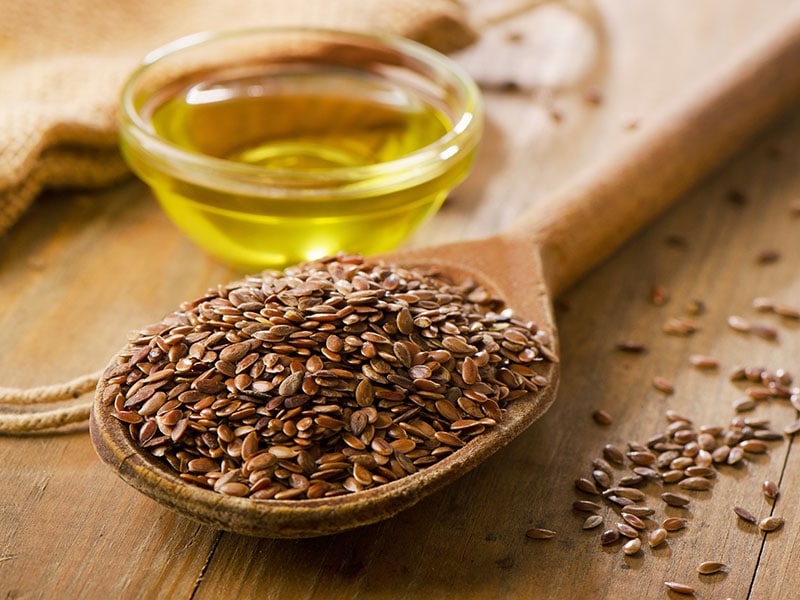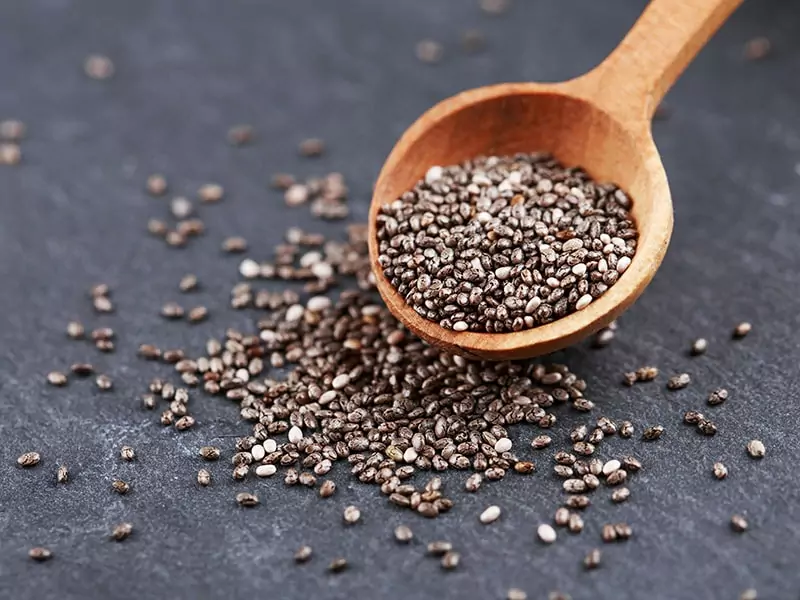 The mixing of seeds with water produces a flax egg or chia egg. In any dish such as quick bread, waffles, cookies, and more, you can use a flax egg or chia egg to replace an egg!
Flax seeds and chia seeds are both very healthy, tiny seeds, high in fiber, omega-3 fatty acids, and other unique components of plants. Replace egg white by mixing one tablespoon (7 g) of seeds with three tablespoons (45 g) of water.
3. Hemp Seeds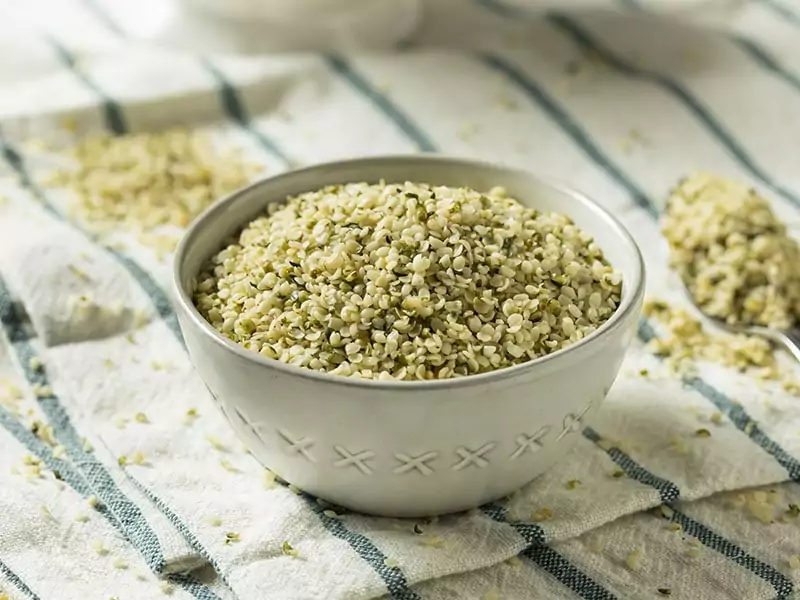 Hemp seeds are relatively high in the fatty acids of Omega-3, high in protein, like flaxseeds. Hemp seeds also have mainly the primary amino acids.
The seeds, unlike flax, do not have a hard outer shell, making them easier to digest. You can add hemp seed to nutrient smoothies and milkshakes or malts that call for egg whites. The nutty flavor also provides soups, salads, and baked goods a nutritional content.
4. Mashed Potatoes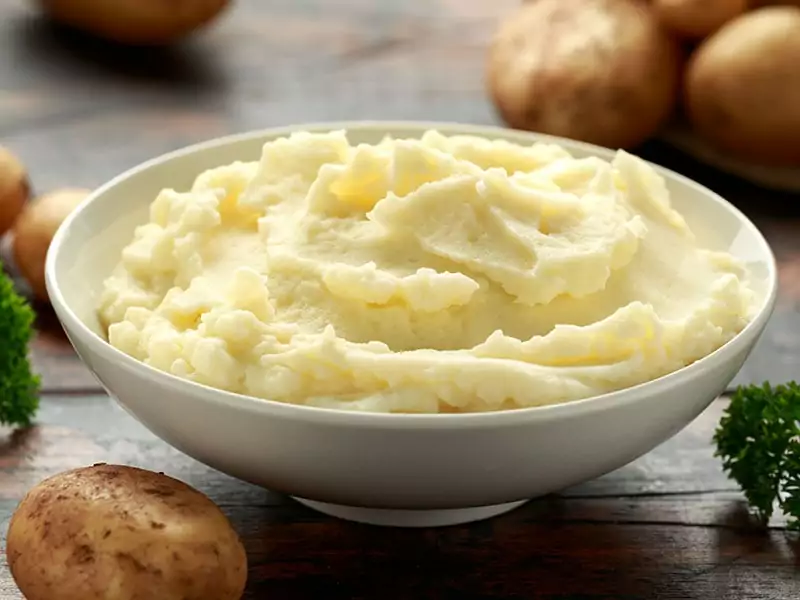 What a fantastic way to reuse mashed potato leftovers! Mashed potatoes offer immediate moisture to what calls for egg white and create the rolls and loaves of an airy bread texture.
You can easily make your mashed potatoes thicker with cream cheese or butter. However, remember that your potatoes will no longer be vegan. And if you add garlic, it might have a strong flavor if you add garlic. ¼ cup of mashed potatoes can substitute two egg whites.
5. Fruit Puree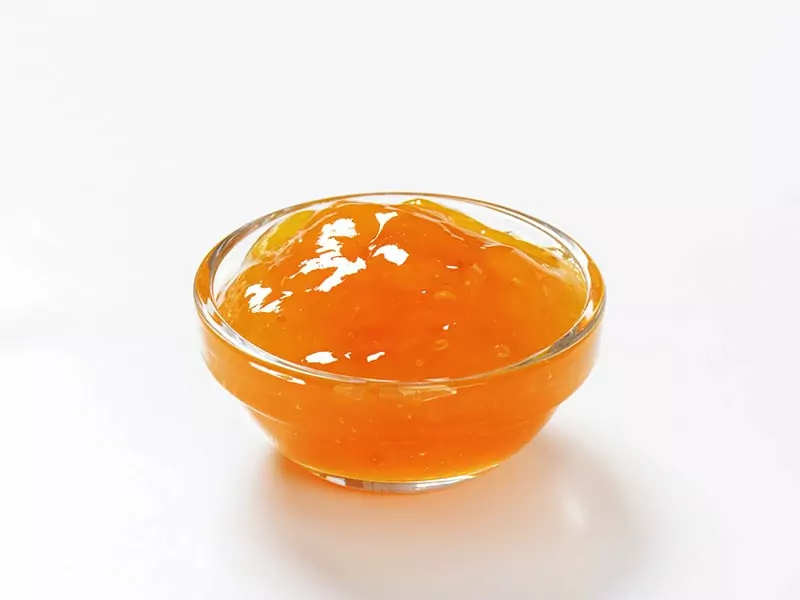 Fruit puree not only adds moisture to baked goods but also acts as a binder. The most utilized ones are applesauce and mashed bananas, though pumpkin purée or mashed avocado can work the same.
Fruit egg substitute enhances the flavor, so use the sweet purees for cakes and quick bread. The less sweet purees are for egg salad dressings or veggie burgers such as black burger buns.
Instead of every egg white, use 1/8 cup of fruit puree. Add baking soda half a teaspoon if you baked or cake and want more leavening power for your product.
6. Vegetable Oil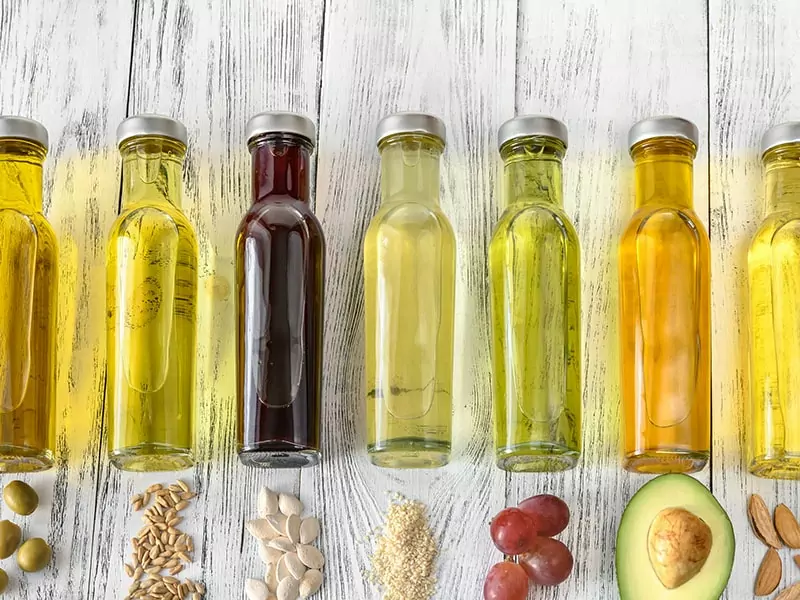 Does any recipe call for egg white only? It can be replaced by 1/8s cup of vegetable oil. Try alternate options to reduce fat and grease if you require more than one egg. With the time length vegetable oil can last and its wide availability, you probably always have a bottle of vegetable oil in your kitchen.
If the egg white is intended to aid leavening, substitute two teaspoons of water, two tablespoons baking soda, and one tablespoon vegetable oil for two egg whites asked for.
But if you don't have this oil right away, you can also make use of any appropriate vegetable oil replacement in your kitchen like avocado oil, grapeseed oil, or truffle oil. Any healthy oil is worth a try! Head it up!
7. Cornstarch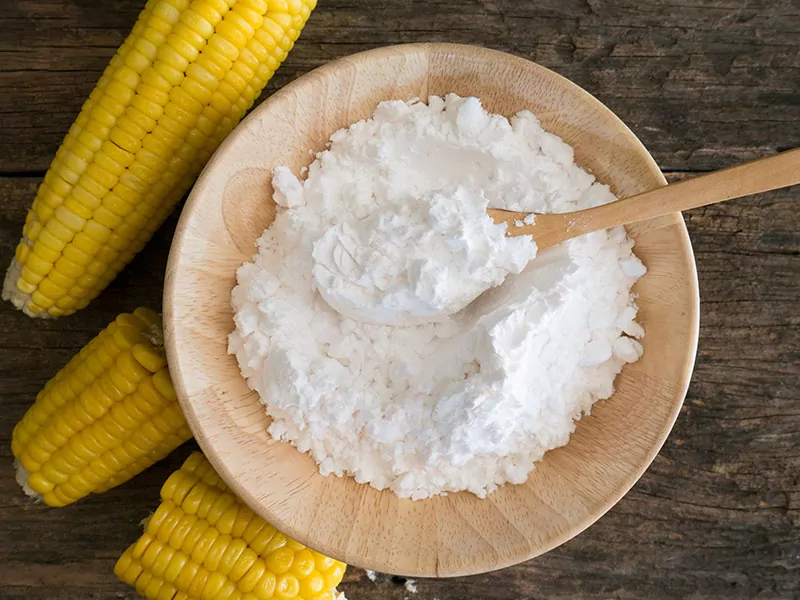 Cornstarch, also known as cornflour, is often added as a thickener agent for spaghetti sauce as well as other sauces and gravies. So, if a recipe calls for egg white as a binding agent, replace one egg white with one large teaspoon of cornflour and an equal amount of water.
The overall ratio is one tablespoon of cornstarch (potato flour also works) and three tablespoons of warm water for this cornstarch plus water vegan egg substitute.
8. Arrowroot Powder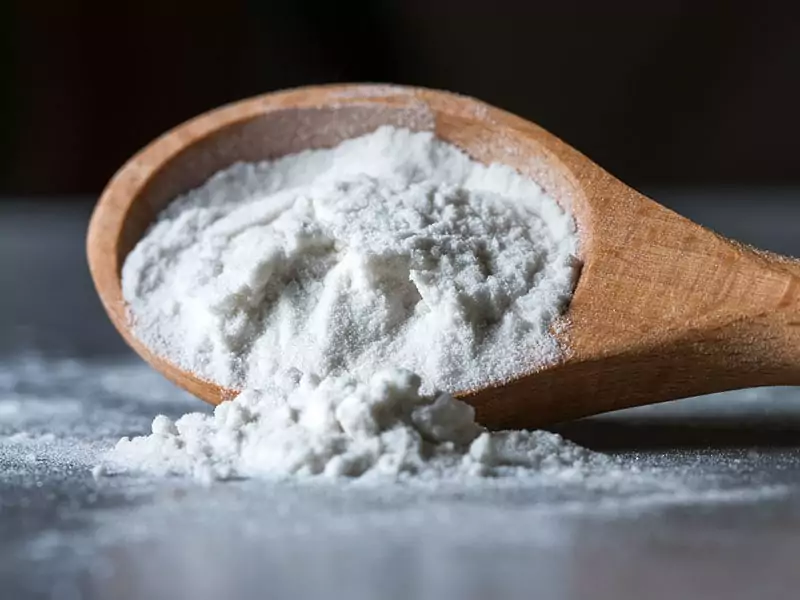 Arrowroot is a high starch South American tuber plant. Starch is extracted from plant roots and supplied as a powder, flour, or starch. It mimics cornstarch for baking, cooking, and various home or personal products.
A fantastic substitute for egg white is arrowroot powder. The egg white is replaced by a mixture of 2 tablespoons of root powder (18 g) and three tablespoons of water (45 g).
9. Soy Protein Powder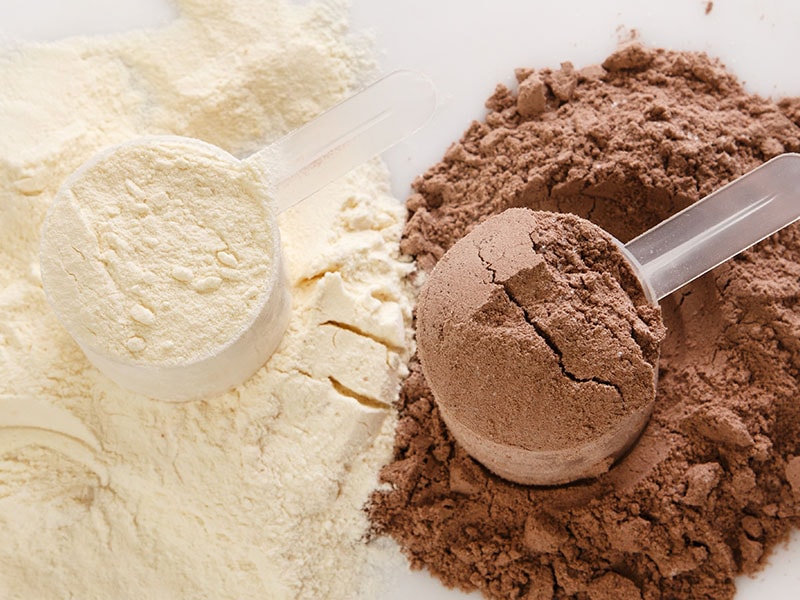 The water must also be substituted when you use whey protein to replace a whole fresh egg. Egg's functional qualities are linked to protein and should be replaced with whey components on an equal protein basis.
Mix 4 soy protein teaspoons with four tablespoons of water for the whole egg. Mix 2 soy protein teaspoons with two tablespoons of water for one egg white.
10. Baking Soda & Vinegar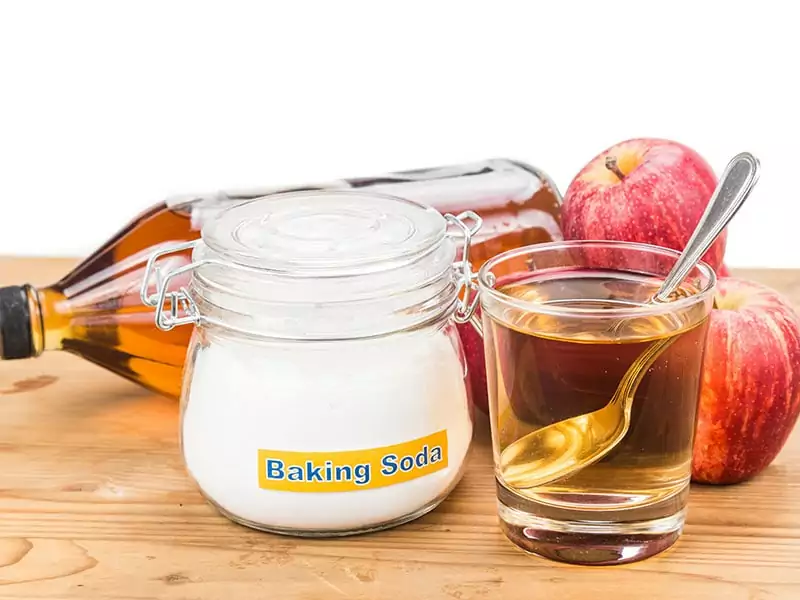 In most recipes, one teaspoon baking soda (7 g) mixed with one tablespoon vinegar (15 g) is equal to 2 egg whites. The most popular picks are apple cider vinegar, balsamic vinegar, and white distilled vinegar.
When combined, vinegar and baking soda start a chemical reaction that generates water and carbon dioxide, making baked foods airy and light.
11. Xanthan Gum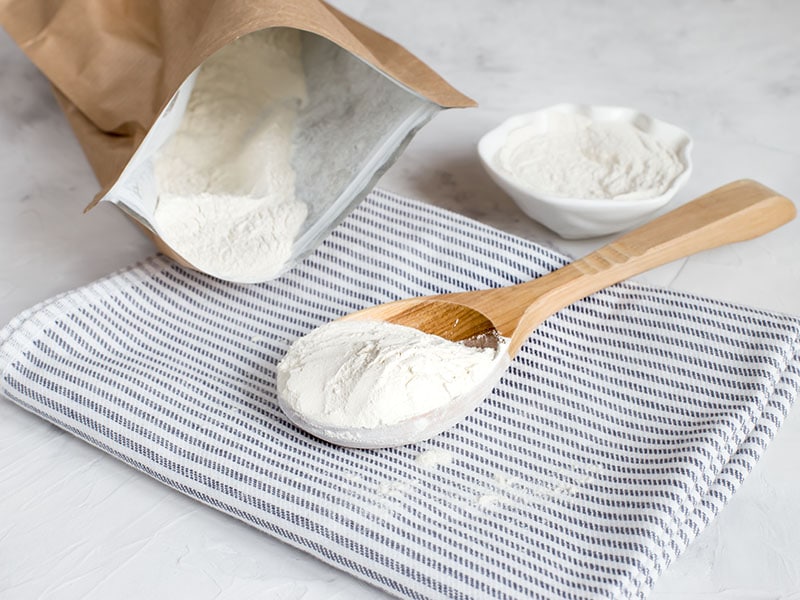 Xanthan gum- a white powder derived from bacteria's exoskeleton. It's used in cuisine as a binding agent and thickener.
To replace one egg white, whisk 1/8 cup water and 1/8 teaspoon xanthan gum together. It's suitable for binding and adding texture to cookies and egg-free cakes, and you use half a teaspoon per recipe for milk-free ice cream.
Go a long way with Xanthan Gum. With either egg white or xanthan gum, no more hard cookies are alive!
12. Aquafaba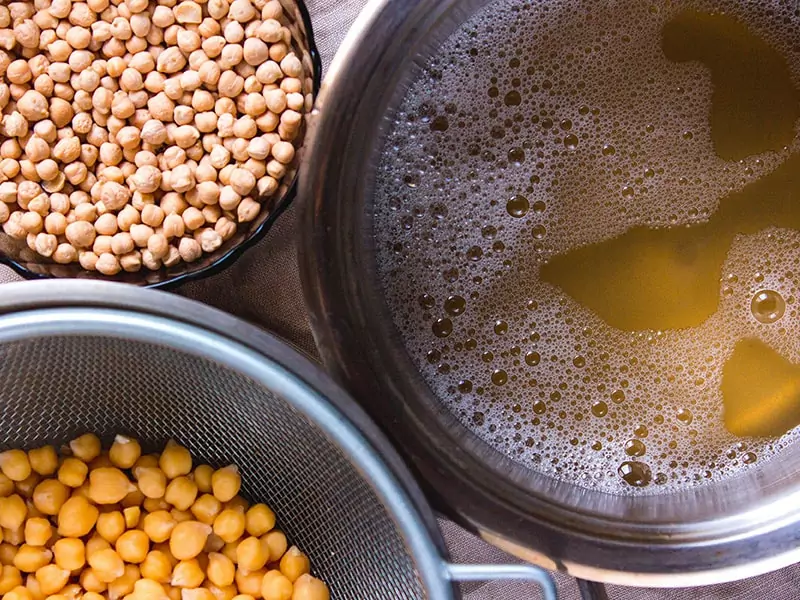 Aquafaba is the remaining liquid from legumes and cooking beans. It has the same liquid as canned beans or chickpeas.
The liquid is as consistent as the raw egg white and an official alternative for many recipes. You can have three tablespoons of aquafaba (45 g) to replace an egg white or a whole egg.
Aquafaba is highly helpful in egg whites such as meringues, macaroon, marshmallow, or nougat recipes.
13. Mashed Banana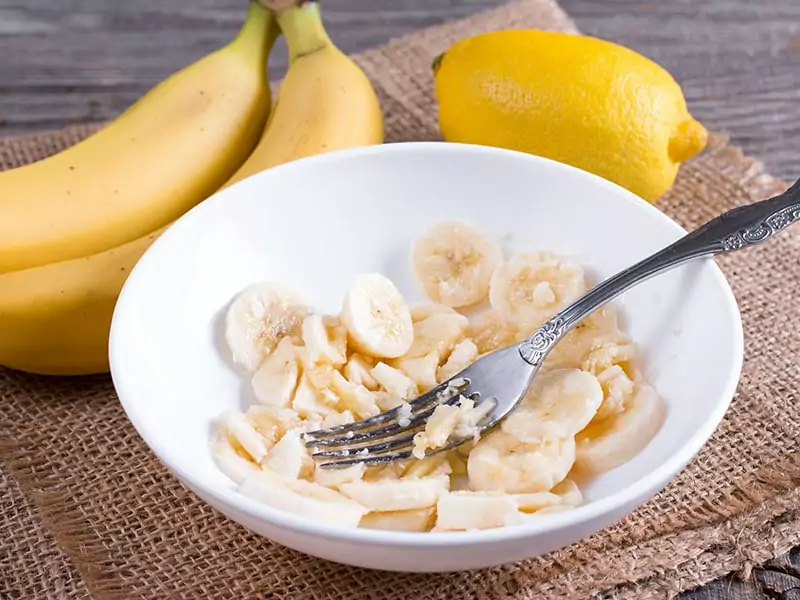 Another common substitute for egg white is mashed banana. The only drawback to the banana is the unwanted taste of the banana in your dish.
Avocados, pumpkin, and other puréed fruits can have the same impacts but do not affect the flavor—baked products prepared from puréed fruits are not as deep as brown but moist and dense.
Whatever fruit you pick to exchange egg white, replace 1/4 cup of purée and mashed banana with two egg whites.
14. Mashed Avocado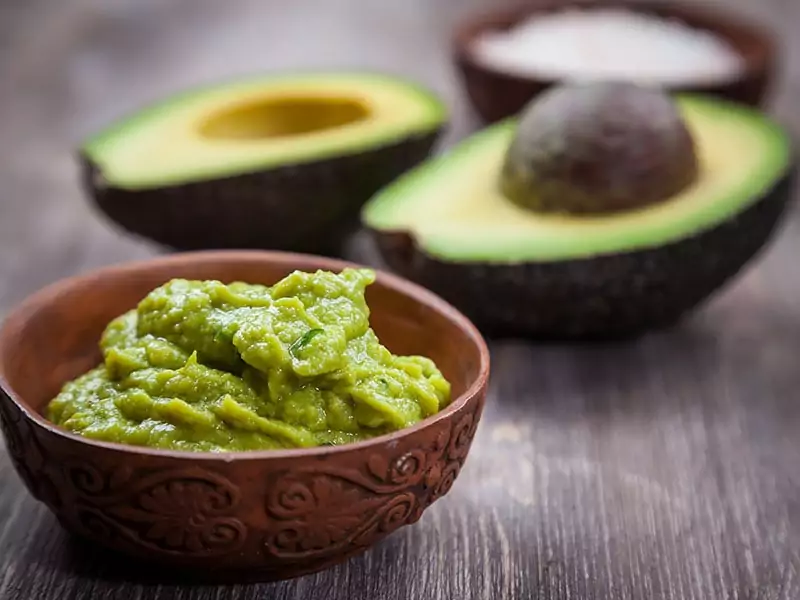 About 1/2 cup of pureed avocado may act as an agent in a recipe that needs two egg white. It can also add richness and moistness.
Avocados are creamy and soft in their natural state. Two egg white placed alongside two tablespoons to a quarter cup of mashed avocado. It allows some opportunity to convert; before perfecting it with avocados, you could get a recipe for some tries.
The middle of avocado cakes, brownies, or cupcakes may cave due to the softness of this cult favorite.
15. Mashed Pumpkin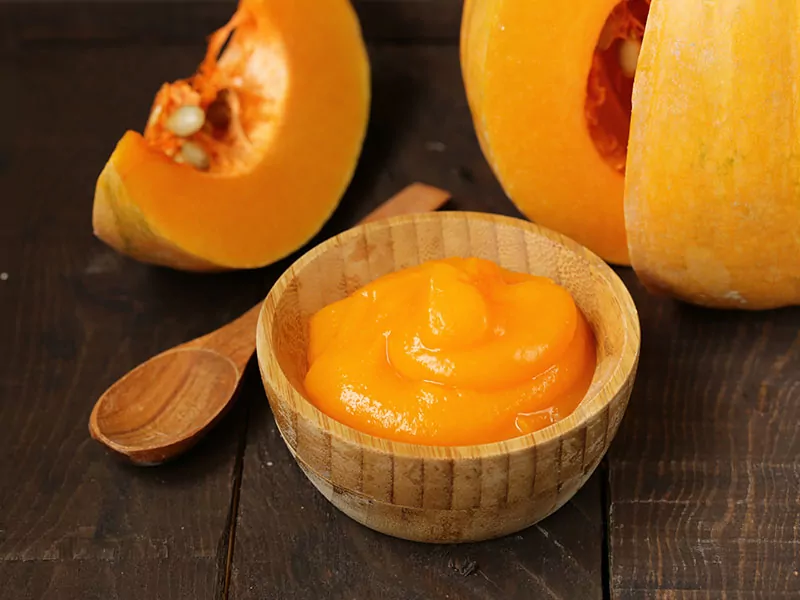 Contrary to popular belief, this fall staple is used all year round. The creamy smoothness, like bananas and applesauce, works well as a binder in baking.
Use canned pumpkin that has mashed for the best results. You'll need 1/8 cup for each egg white. Pumpkin will also change the taste a bit. No worries, I promise that your chocolate brownies still taste delicious!
It works best for sweet foods, but it can also work in a pinch for savory ones. This is because pumpkin puree acts as a binder in the mixture and provides a little fat and moisture.
16. Lemon Juice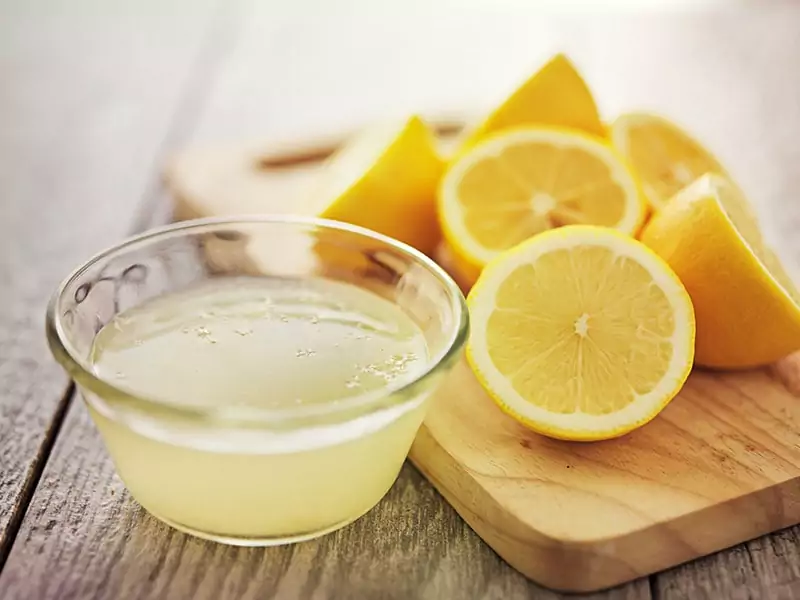 In a case like this, lemon juice functions as a superb substitute if you are out of tartar cream. Lemon juice has the same acidity as tartar cream, which helps to generate stiff peaks as you are whipping egg whites.
17. Carbonated Drinks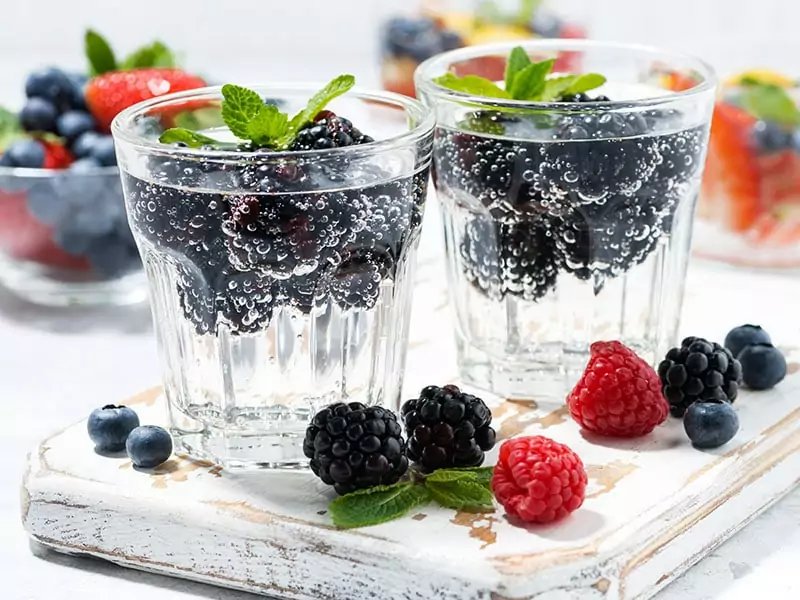 Carbonated water not only adds moisture to a dish but is also an excellent leavening agent. The carbonation captures air bubbles, which lighten and fluff the ultimate product.
One-fourth cup of carbonated water is used to replace two egg white (60 g). This alternative is perfect for cupcakes, quick bread, and cakes.
18. Sweetened Condensed Milk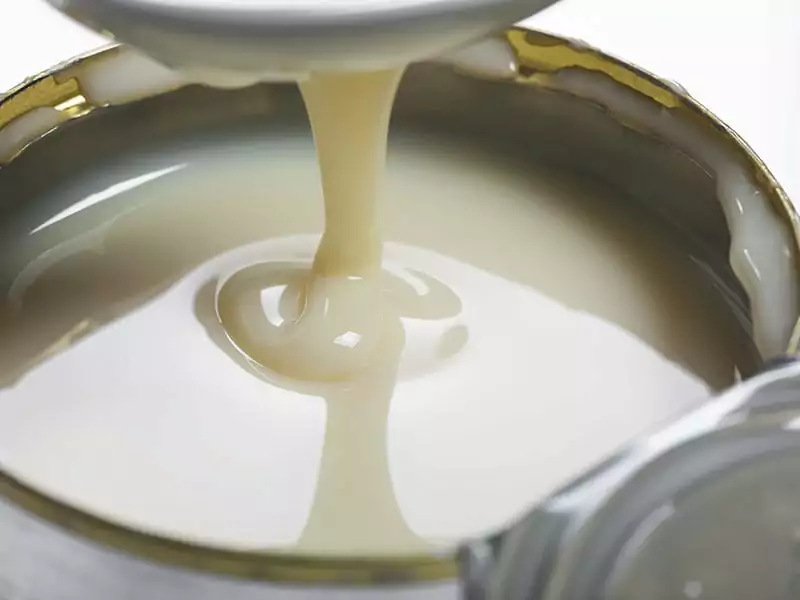 In several cake treaties, you can have condensed milk to substitute egg white. You can swap two egg whites flawlessly with 1⁄4 cup condensed milk!
Just remember to balance the amount of sugar since it is sweetened. It is best utilized in cakes and lemon curd fillings.
19. Buttermilk or Yogurt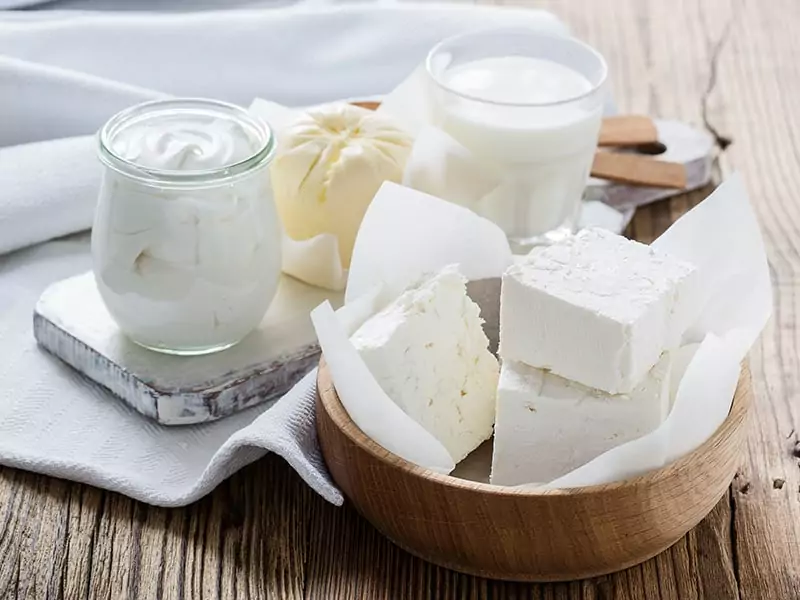 Both yogurt and buttermilk are valid alternatives for egg white. Ideally, you use plain yogurt, which may change the flavors and sweetened varieties.
The fourth cup of buttermilk or plain yogurt could switch with two egg whites. These alternatives work nicely in muffins. Keep it in mind, my dear!
20. Silken Tofu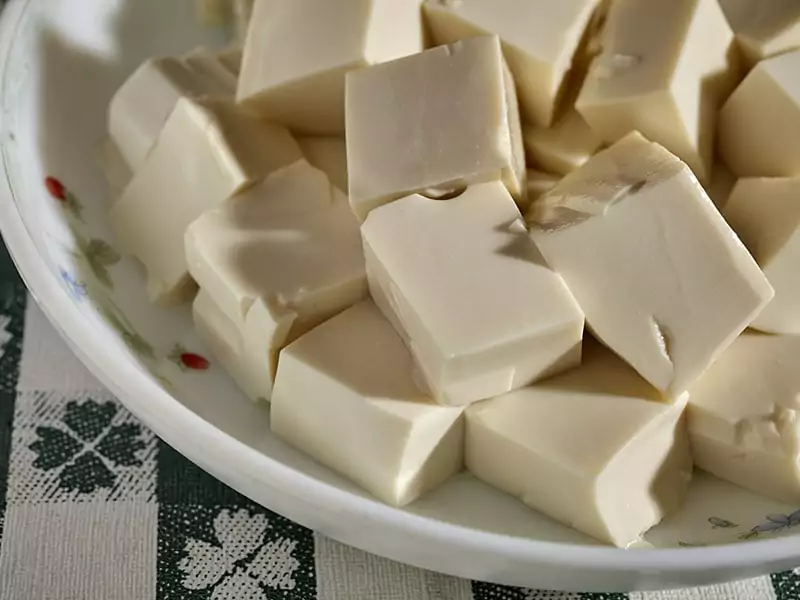 Tofu is soy milk condensed and pressed in solid blocks. Tofu's texture varies according to its water content. The former the tofu is, the more water it's pressed out.
Silken tofu has a high-water content, softer in texture. Silken tofu is a suitable replacement for egg whites to make a thicker and denser dish. Use a ¼ cup of silken tofu (60 g) to substitute two egg whites.
21. Nut Butter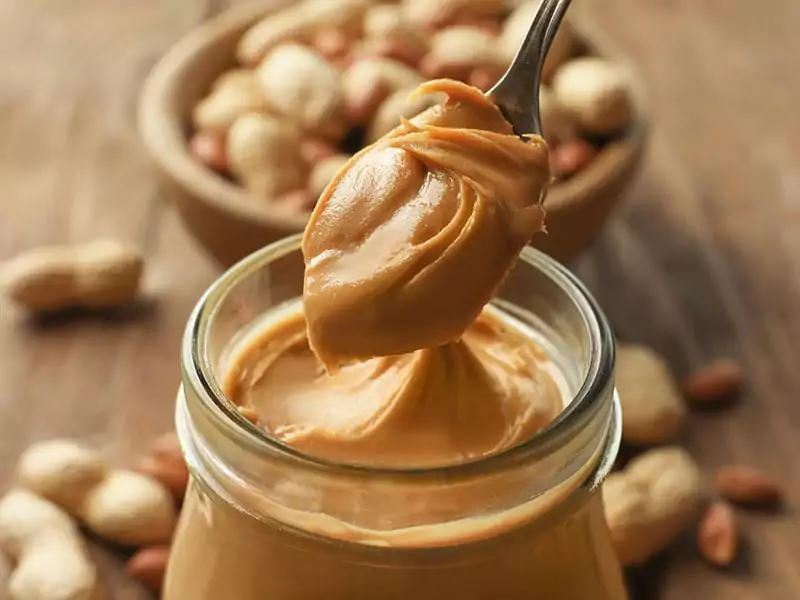 Nut butter as almond, cashew, or peanut is to substitute egg white in most recipes. Instead of using chunky varieties, you should also make sure you use creamy nut butter to mix correctly.
You can use three tablespoons of peanut (60 g), almond, or cashew butter for two egg white you want to substitute. It can lead to a nuttier taste, though.
22. Commercial Egg Replacer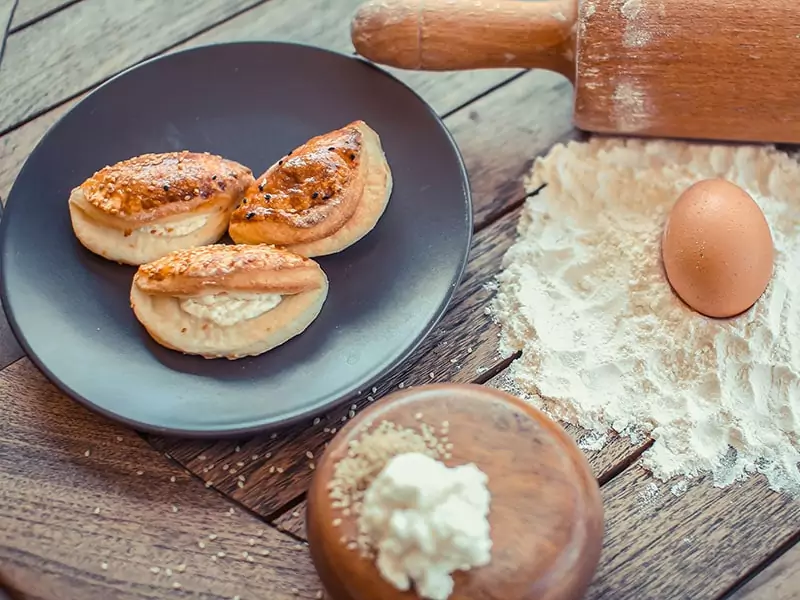 A multitude of egg replacers is available on the market. They usually consist of tapioca starch, potato starch, and leavening agents.
Egg replacers should not impact the taste of the finished item, suitable for all baked items. To replace two egg white, combine 1,5 teaspoons of powder (10 g) with 2–3 tablespoons of water (30–40 g).
23. Gelatin or Agar-Agar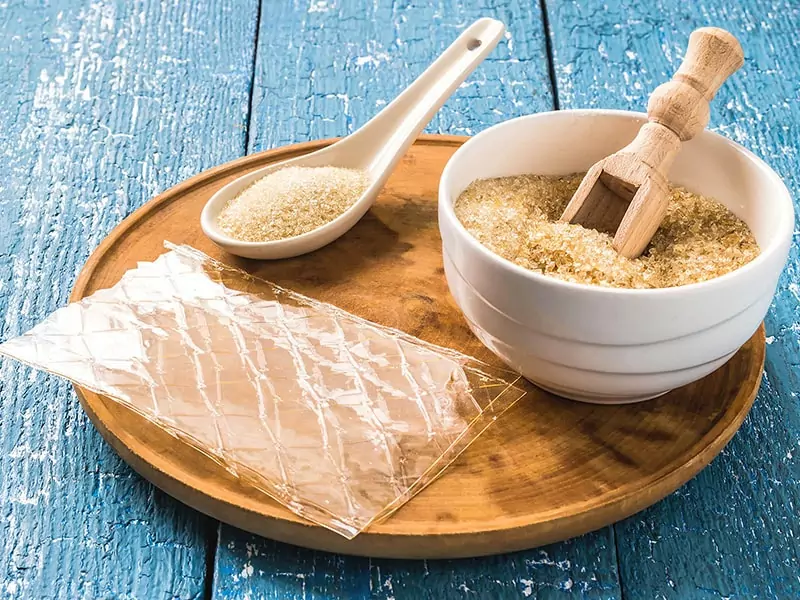 Gelatin is an agent that substitutes eggs greatly. But it's an animal protein that usually comes from cow's and pig's collagen. A vegan option generated from a seed or algae type is agar-agar if you exclude animal products.
Two egg white can be replaced by a mixture of 1 teaspoon gelatin (9 g) with three tablespoons of water (45 g). You can also combine one tablespoon of water (15 g) with one tablespoon agar-agar (9 g).
Neither of these substitutions affects the finished product's taste, but they may generate a mildly stiffer texture.
24. Soy Lecithin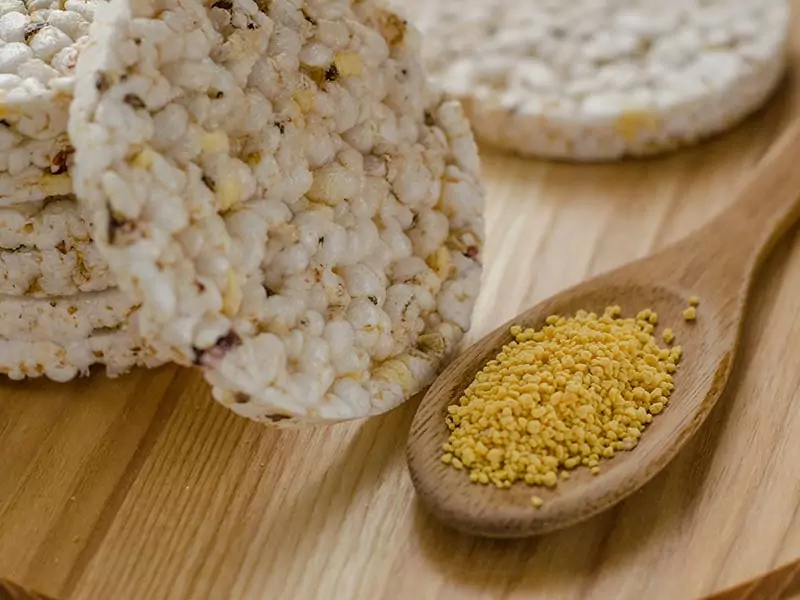 Soy lecithin has the same binding qualities as eggs, as it is the byproduct of soybean oil. Because of its capacity to mix and hold components together, it is common in commercially prepared foods.
Let's swap two egg whites by adding one tablespoon of soy lecithin powder (14g) to your recipe.
25. Margarine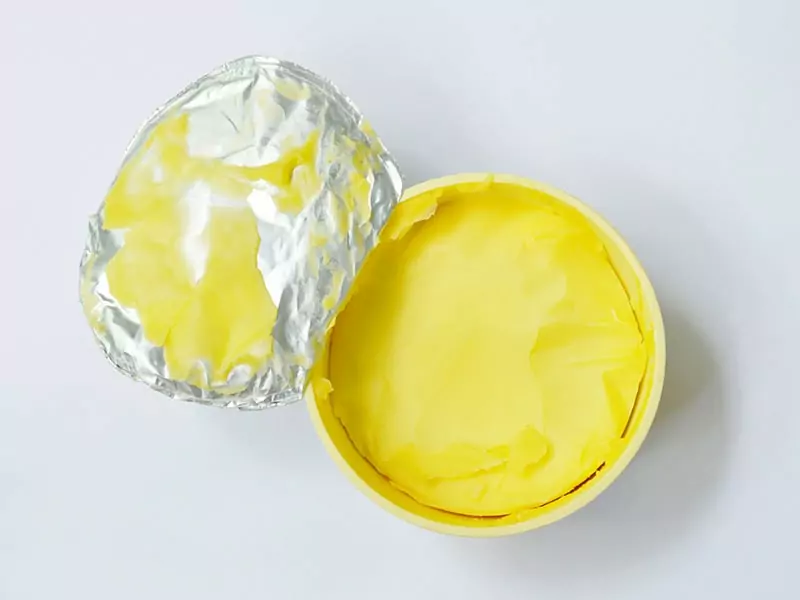 Margarine is an egg glaze replacement. Use melted margarine rather than separating the egg white from a beaten egg before baking.
Replace them with all-vegan margarine and packaged egg substitute in the exact amounts of the original non-vegan mix.
FAQs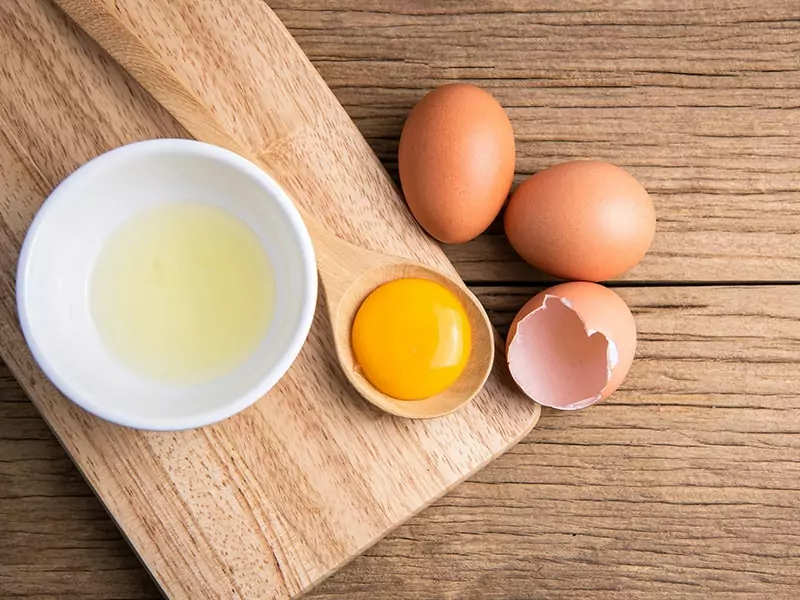 Depending on the egg, the appropriate alternatives for egg white are leavening, binding, or adding tangs to the original recipe. Do deeper in this part to get the everyday situations and the outstanding concerns about the egg white alternatives!
Swap Your Egg Whites Effectively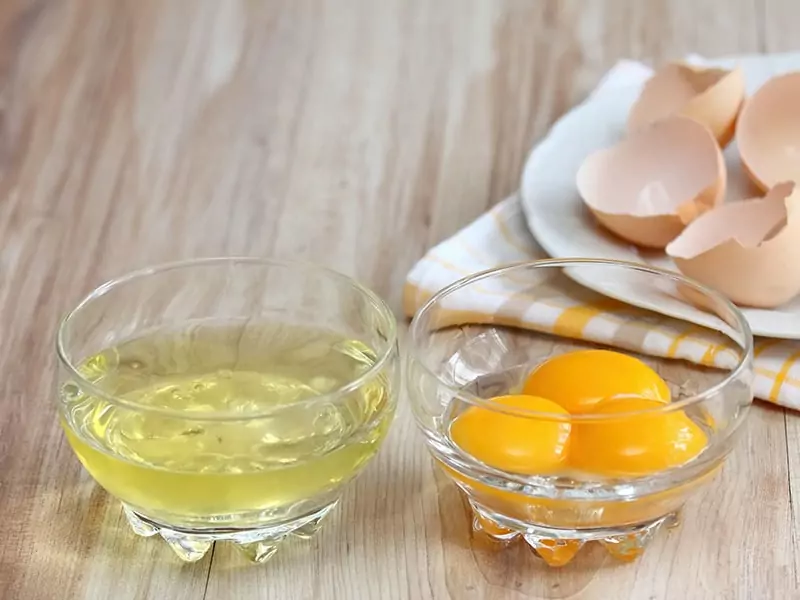 Yeah, you get it all, 25 ways to alter egg white, the food they support well, and the advantages and downsides of each. Egg white alternatives are better for some heavy products, whereas others are superior for other light baked products.
Some people regrettably can't eat eggs, regrettably, or simply don't. Fortunately, many items can substitute eggs for baked foods, but not all do the same thing. Your mission is to pick up the right one for different purposes.
You may have to explore different egg substitutes to obtain the texture and taste of your recipe. And the go works best when sharing with friends and family members.
Share this post to your teams first, then ask them to come and join for a weekend full of pastry and cakes. Why isn't it today? Hurry up, my dear. The oven is waving to you!
Nutrition Facts
1 servings per container
---
Amount Per ServingCalories149
% Daily Value *
Total Fat 3.5g

5

%
Sodium 51mg

3

%
Potassium 248mg

8

%
Total Carbohydrate 20.2g

7

%

Dietary Fiber 4.9g

16

%
Sugars 0.5g

Protein 8.6g

16

%
---
* The % Daily Value tells you how much a nutrient in a serving of food contributes to a daily diet. 2,000 calories a day is used for general nutrition advice.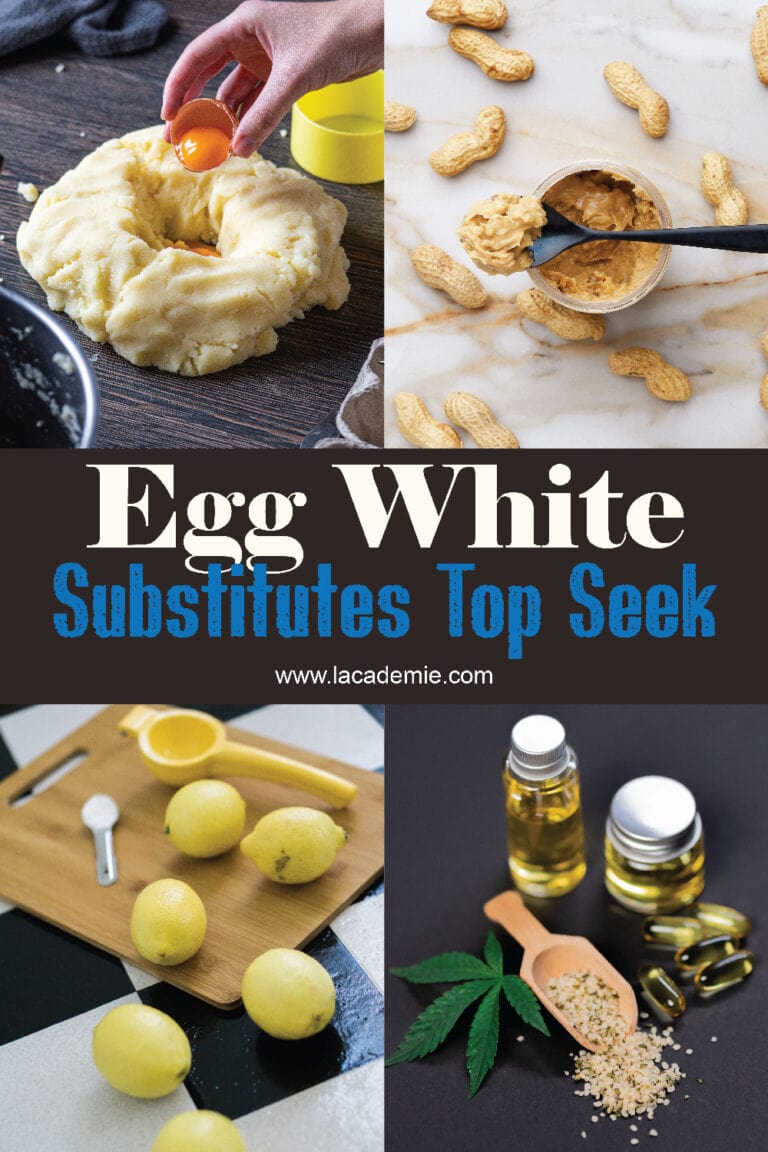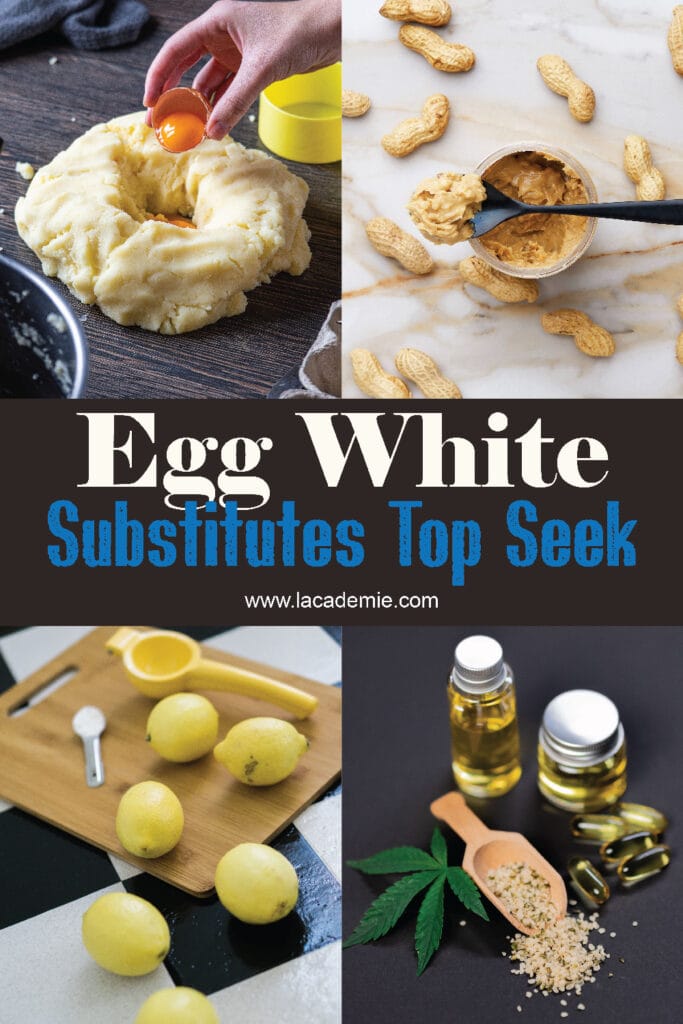 References
S. Department Of Agriculture. 2021. Search Fooddata Central [online] Available at: <https://fdc.nal.usda.gov/fdc-app.html#/food-details/172183/nutrients>