Whenever I get stuck with cooking, I often look up some egg recipes since they are easy and delicious at the same time. But eggs are boring, you say? Well, not with these dishes I'm about to introduce to you.
Eggs are a versatile ingredient that can combine with many foods without losing their own flavor. Not only that, but they also don't take too much time to cook. And no matter how bad you are at cooking, you can't ruin an egg dish.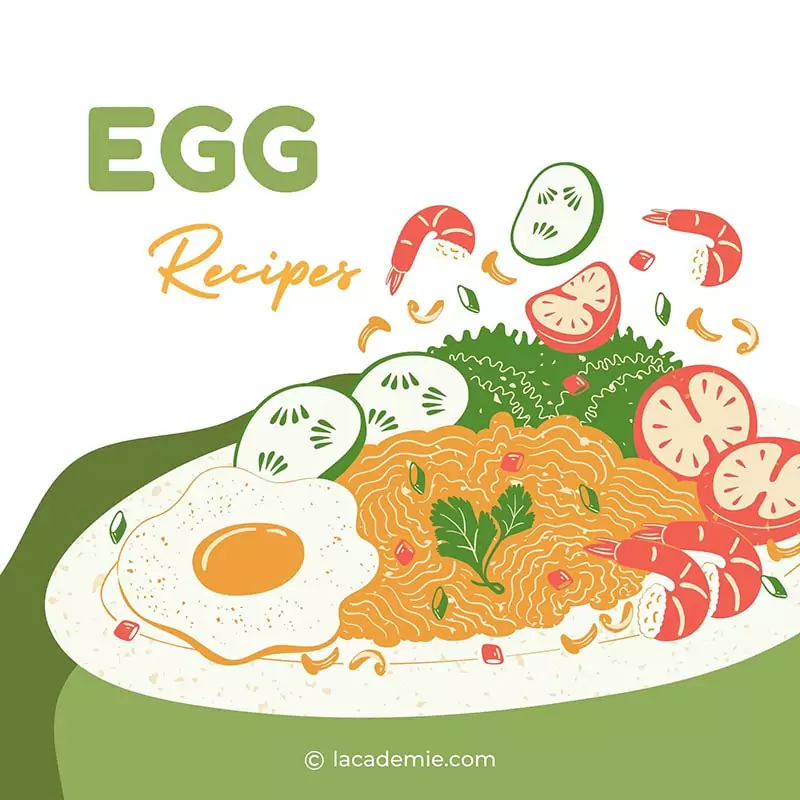 How Many Egg Recipes Do I Provide This Time?
The list below contains 29 recipes featuring this E-something food that are easy to cook. You can even let your children help with these dishes so that they get familiar with cooking.
Skillet
English Muffin With Scrambled Eggs
Creamy Mediterranean Omelet
Egg In A Hole
Egg Pepper Rings
Scramble Tostada
Scrambled Eggs Grilled Cheese
French Toast
Spinach Omelet
Waffle Omelet
Egg Fried Rice
Scotch Eggs
Huevos Rancheros
Oven
Baked Egg Boats
Baked Avocado Egg
Cloud Eggs
Egg Cups
Popovers
Frittata
Egg Casserole
Quiche
Strata
Baked Custard
Others
Eggs Benedict
Eggs Cochon
Coffee Cup Scramble
Breakfast Burritos
Turkish Eggs
Deviled Eggs
Egg Salad
Chinese Steamed Eggs
Shakshuka
Let's dig in for more details!
11 Egg Dishes That Take Just A Few Minutes With Skillet
When it comes to eggs, I usually think of a frying pan first with so many recipes to try, like omelets, fried eggs, scrambled eggs, and many more. And now, I will share one part of my knowledge with you.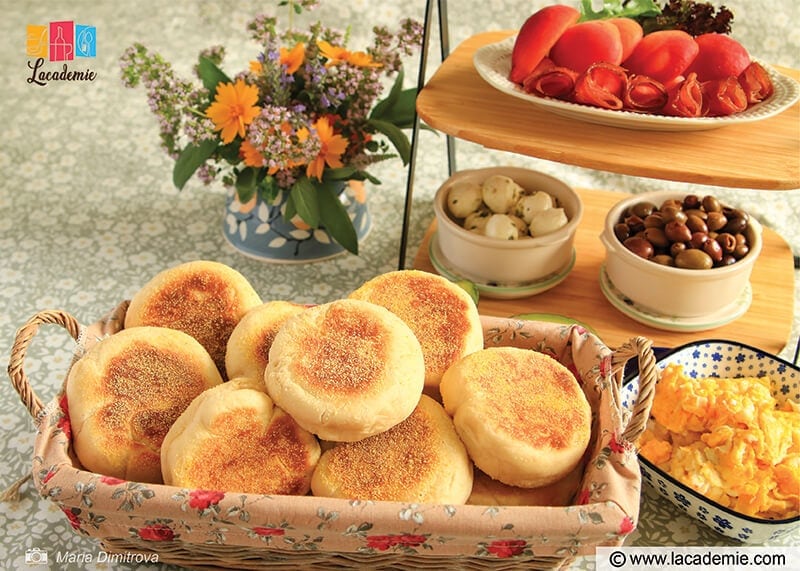 I think no one on Earth doesn't know about a delicious dish called scrambled eggs. And now I'll introduce my family's favorite breakfast: scrambled eggs with English muffins.
Here, I'll tell you some of my tips for perfect fluffy scrambled eggs. The secret is to use a nonstick pan to prevent burning. Also, for me, this egg recipe is already tasty without any cream and milk.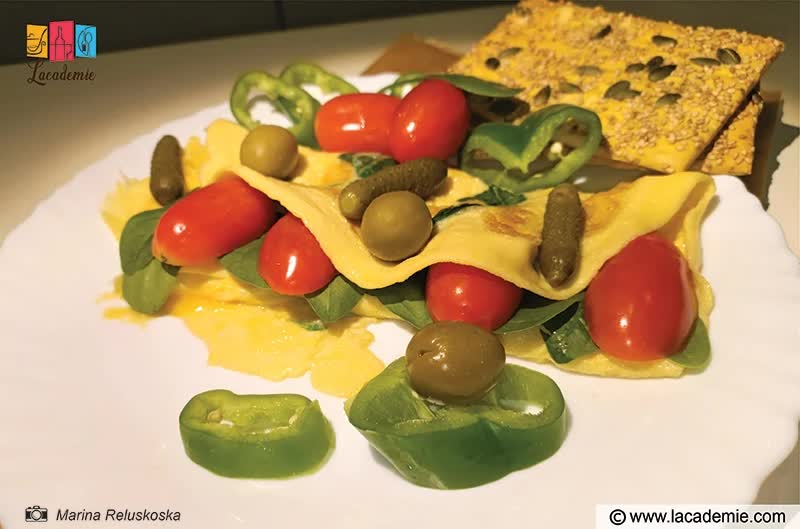 Mediterranean omelet is a creamy, soft, and extremely easy-to-make breakfast that can please even the pickiest eater. The eggs have a unique taste and velvety texture, thanks to the addition of Greek yogurt, olive oil, and baby spinach.
To enjoy this classic recipe to the fullest, don't forget to pair it with cherry tomatoes, green peppers, Graham crackers, and olives. If you like more creaminess, you can also serve the eggs with extra Greek yogurt on the side.
Besides egg in a hole, this dish has numerous other names: Toad in a hole, egg in a frame, egg in a nest, etc. But all in all, these callings don't change how delicious it is.
As simple as it is – toasted bread with a cooked egg in the middle hole, this dish can be your convenient yet tasty breakfast. Not to mention, you can pull off lots of other versions, like adding bacon or cheese to the eggs. Or use different molds for various hole shapes.
You may not know what your egg in a hole is lacking. Check this guidance out!
If you're tired of bread and want some fresher egg version in a hole, I have these egg pepper rings for you. Not to mention, bell peppers come in various colors like green, red, yellow,… so your breakfast will look more vivid and appealing.
Just like an egg in a hole, this dish doesn't require much work. Just slice your peppers into thin rings and lightly saute them. Then, pour your eggs into every ring and wait until they're cooked.
This is like an upgraded version of classic scrambled eggs. Just take your perfect fluffy eggs and mix them with green peppers, onions, corn, and tomatoes for a healthy filling. Combined with crunchy tostada, this breakfast will wake you up in an instant.
And what's best about this dish is that you can alter it to how you prefer. Add cheese for extra richness, leave out any ingredients you dislike, etc. This tostada still tastes delicious.
You'll find a full guide to make scramble tostadas here.
You may be satisfied with regular grilled cheese, but not me. Why not keep elevating foods for more experiences? This time, I will try combining grilled cheese and scrambled eggs into one. And guess what? It's successful beyond expectation.
Making this is not challenging at all. All you have to do is pour scrambled eggs on top of the cheese layer. And other steps stay the same. Apart from eggs, you can add veggies or ham to your grilled cheese for extra protein.
When I crave some quick sweet treat, French toast often appears in my mind, no matter if it is for breakfast or dessert. And I must admit, French toast is really easy to make, especially when you have prepared the custard base in advance.
I tend to make my custard base with milk, eggs, cinnamon, and vanilla. Then, place bread slices in it until they all soak through. There are numerous toppings for this treat. A simple drill of maple syrup is enough. But if you want extravagance, Greek yogurt, fresh berries, vanilla ice cream,… are waiting to be chosen.
French toast is easy to make, but do you know how to elevate them?
Everyone loves a fluffy omelet for breakfast. But eating the same dish over and over can tire your palate. So how about twisting things up for a bit with spinach and other ingredients?
While it still takes the same amount of time as making a typical omelet, this new version is more nutritious and flavorful. You can combine spinach with different components like ham, bacon, or mushrooms.
When even those new versions of omelets can lighten your mood in the morning, it's time to take your breakfast to a different level with this waffle omelet! This recipe is like a combination of a sweet dessert with a savory meal.
Besides eggs and milk (or cheese), you can choose any ingredient for the mixture, from vegetables to meat. However, don't put in too much, or your batter will stick to the waffle pan and become a sticky mess.
Follow this instruction and make your own waffle omelets.
Here is an Asian dish for this list. However, even if you don't come from Asia, you must have known one or two things about egg-fried rice.
And I might say, for dinner, nothing is faster and more satisfying than egg-fried rice. You don't need anything more than leftover rice (or fresh one in case you don't have any), eggs, and some scallions. But that's more than enough for a filling meal.
This dish has become many people's preferred British food choice for a convenient dinner. A Scotch egg contains three parts: a soft-boiled egg, ground meat (usually beef or pork), and breadcrumbs.
One bite into these eggs will give a burst of flavors: the rich, runny egg yolk, savory beef, and crunchy feeling from the coating. If you can't finish them at once, refrigerate them for next morning's breakfast.
Another version of Scotch eggs uses quail eggs, which is more suitable for bite-sized finger food at any party.
Let's take a look at how a professional make Scotch eggs!
Huevos rancheros, which means rancher's eggs, is a huge breakfast served for a crowd on rural Mexican farms. So, you can down-size this dish to suit your breakfast style or make it for dinners or lunches.
The basic version contains fried eggs with corn, tortillas, and salsa Fresca, a sauce made of tomatoes, chili peppers, onion, and cilantro. From there, you can twist this dish to your liking, like cooking eggs in different ways.
10 Tasty Egg Recipes That You Can Just Throw In The Oven
Skillet can come up with various egg dishes, but when you are too tired to clean up, the oven is a suitable option for cooking eggs. And don't worry, these recipes are as delicious as cooked with a frying pan.
I love making those baked egg boats for breakfast! Not only are they easy to bake, but the bread is also fun to look at. You'll need just about half an hour to complete it for your whole family.
The making process is really simple: Cut a V-shaped right in the center of your bread, and I recommend using baguettes for the best result. Take out the bread, but not all of them. Leave half an inch back so the eggs don't soak through.
Then, pour your egg mixture into the hollow. Bake your boats until they are all toasted.
Don't know how to make baked egg boats properly? Let me help you with this.
I feel like baked avocado eggs are like a cousin of the baked egg boats. Instead of bread, this recipe uses avocado.
To make it, slice your avocado in half and remove its pit. Then, drop an egg in the hole. And bake it just like the previous ideas. With this baked avocado egg, you'll get a double-rich feeling from both the eggs and the avocado.
Just like its name indicates, this dish will make you feel like you're on cloud nine. And even its appearance is similar to a cloud with a tiny sun at the center.
To make this, you need to separate the yolks from the egg white completely. Do not leave any of the yolks in, even the t
To make this, you need to separate the yolks from the egg white completely. Do not leave any of the yolks in, even the tiny bit, because it would cause difficulty in whipping egg white.
However, if you don't have eggs available, you can opt for some alternatives to egg white that are friendly with your diet. You can add salt, pepper, and cheese to the white for more flavor.
When you are so late that you don't even have time to sit down and eat your breakfast, it's time for egg cups to shine. These cups just take minutes to make, and you can eat them right on the go.
It's even faster if you have made the mixture beforehand and stored it in the fridge. Also, since there are no fixed recipes for these egg cups, you're free to choose any ingredient to your liking.
These egg cups can capture anybody's heart!
This treat is like Yorkshire puddings but you need some excellent popover pans to bake it instead. They have deep, steep-sided walls, helping the batter to puff up when baked. Of course, muffin tins are a decent replacement, but their appearance isn't as good.
Also, popovers can be served with any dish, from sweet to savory ones. Top them with fruits and whipped cream, and you have a perfect dessert for an afternoon tea party. And popovers are even suitable with meat like pot roast.
The secret for perfect popovers lies right in here. Click to find out!
When I have too much food left uneaten in my fridge, the frittata is always one of my first choices to get rid of them all. Just mix anything you have with eggs, and the result will turn out no less than delicious. This variety of cooked eggs is magical!
Not to mention, the frittata is an easy-to-level-up dish. A simple frittata needs nothing more than simple bacon and cheese. But you can make it into a satisfying dinner with ground meat, veggies, different types of cheese, and many more.
While many people treat egg casserole as a leisurely breakfast, I often use it in my dinner to clean the fridge. So, it's all up to you to make this dish for what purposes.
And you don't have to worry about eating a whole casserole at once. When refrigerated, it can survive for 3-4 days. So you can store it for the next breakfast or a light lunch.
Same as casserole, quiche is a versatile dish. You may shake your head at the idea of making it from scratch. But nowadays, there are tons of ready-made pie crusts for you for more convenience.
You can even make a crustless version by pouring the egg mixture straight into the baking pan. Make it a light dinner or a hearty breakfast, it's all your choice!
You can take strata as another version of frittata or casserole but with bread, eggs, and cheese as the main ingredients. You can place them in separate layers or mix them up like in bread pudding.
Apart from those ingredients, you're free to add meat or vegetables to this recipe. However, remember to cook them before mixing them with the strata, except for tender textures like scallions.
Making strata is easier than ever if you follow this guide.
Custard is a sweet treat suitable for everyone. And just baking it is much less time-consuming than making the whole custard pie. That's precisely the reason why I often make it after a long day at work as a small reward for myself.
And while it doesn't require many steps, baked custard can easily be broken if you don't pay close attention. First of all, make sure you put the custard cups in a water bath as the water steam retains its smooth texture. And since the water bath will keep cooking them even when out of the oven, don't overbake them!
8 Convenient Egg Ideas With Different Cooking Methods
While skillet and oven are two of the most common cooking choices, there are still other options for you to liven things up. You can take these recipes below as suggestions when you want a quick yet tasty meal with eggs.
Some of you may think, how can this dish be easy? Well, of course it can! Though I don't deny eggs benedict is more complicated than the rest of this list, it's still doable with nonprofessional cooks.
The hardest part in this recipe is surely the poachedThe hardest part in this recipe is surely the poached egg and Hollandaise sauce. However, you can easily complete the former with a specialized egg poacher. And Hollandaise just demands some delicacy. Once you get used to it, there's no difficulty making ones for your family.
I think nothing's better than having a professional chef teach you how to make eggs benedict.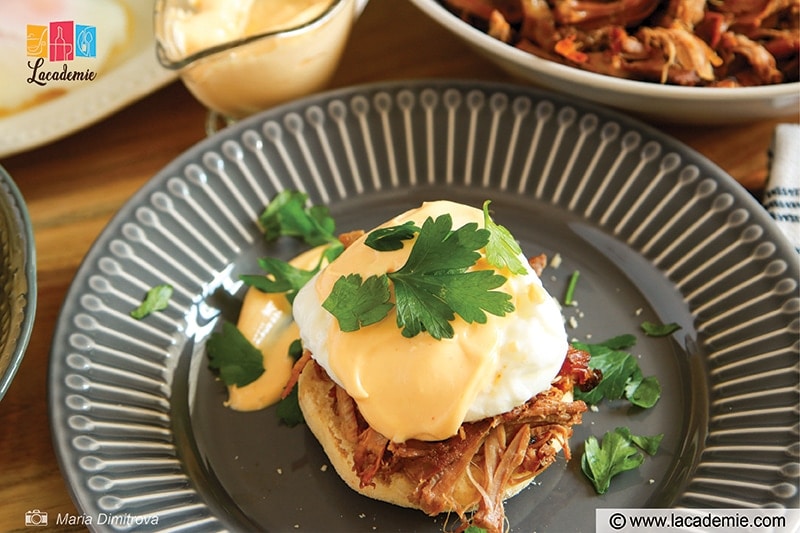 Eggs Cochon is another version of Eggs Benedict in New Orlean style. Similar to the original version, Eggs Cochon contains poached eggs and Hollandaise sauce. But what makes it more special is the appearance of shredded Cajun pulled pork.
Though it is very simple to make, it might take around 5 hours to cook the pork until tender. But it is totally worth your time because every bite of it is so mesmerizing.
This dish is so easy that you can even teach your kids how to make it. Just mix eggs with milk in a coffee mug and microwave it for about one minute. Take the cup out and stir for a bit. Then put it back in for another minute for a complete breakfast.
Since it doesn't require using a knife or gas, it's totally safe for children. You can prepare some chopped onions, peppers, or other veggies for your children to choose from.
Take your scrambled eggs and other breakfast components like sausages, cheese, onions, and peppers, and wrap them in tortillas, here are your convenient burritos! Quick and nutritious, this dish makes a perfect breakfast!
And what I love about it is you can make all the burritos beforehand. Wrap them with aluminum foil and place them in the freezer for longer use. And for a quick and easy way to rewarm burritos, you can toss them in the microwaves for 2-3 minutes.
Simply put, Turkish eggs, also known as Cilbir, are poached eggs mixed with yogurt and spices, sometimes with garlic as well. If you intend to go with the garlic option, remember not to put too much as it can overpower your dish.
Also, those seasonings in Turkish eggs are pretty hot themselves. So, you can tone them down with other substitutes like sweet paprika for chili flakes or Aleppo peppers.
With chef John's instruction, you'll know how to make these Turkish eggs.
People tend to be surprised when I introduce this dish for its name. While "deviled eggs" sounds somewhat shocking, they are a really friendly dish that anyone can enjoy, even your children. I usually prepare these eggs for my family's picnics or outdoor BBQs.
Don't overthink when making their filling. Just make this dish with any egg yolk left in your kitchen and any flavor additionals you like, such as mayonnaise and mustard. Adding a bit of paprika can also create a "punch" feeling for this dish.
Want to make a salad but run out of veggies? Don't worry; this egg salad will save you! It only needs these basic components that you can find in your kitchen: eggs, herbs, celery, and crisp onions. That's it!
And making it is as easy as breathing. Boil your eggs, chop them, and mix with the rest of the ingredients. There you have your lovely egg salad!
However, the shelf life of egg salad can be affected by temperatures. So, if you make it ahead, make sure you refrigerate. And later, you can elevate this salad with bacon, chicken, shrimp, or various veggies.
Your regular egg salad will become tastier with this recipe.
This is one of the most basic recipes in Chinese cuisine. Its original name means "steamed water eggs", so you literally can make this recipe with a mixture between eggs and water if you don't have chicken stock in store.
Traditionally Chinese restaurants often make these eggs with bamboo steamers or specialized steaming pots. But you can use regular pots instead. Just make sure you strain the egg mixture and keep the temperature low.
While all the dishes above are familiar ones, I bet not many of you know shakshuka. This dish comes from North Africa and has spread to other regions' culinary practices, such as the cuisine of Israeli, Turkish, or Italian.
Though it has many variations, common ingredient choices are usually eggs, tomatoes, olive oil, pepper, onions, garlic, and other spices.
Despite its hard-to-approach impression, shakshuka is pretty simple to make. Just simmer tomatoes with onions, garlic, and spices. Then, gently poach the eggs in tomato sauce. And you're done!
What Do You Want To Make With Your Eggs?
After reading all these recipes, what has captured your eyes? Remember, these recipes are just the most basic and simple ones. You can totally elevate them by adding more ingredients or looking for other cooking methods.
So, if you have found any interesting way to twist these ideas, feel free to comment below for other readers and me. And don't forget to share this article with your family and friends so that no egg goes to waste.
Nutrition Facts
3 servings per container
---
Amount Per ServingCalories179
% Daily Value *
Total Fat 6g

10

%
Cholesterol 25mg

9

%
Sodium 176mg

8

%
Potassium 50mg

2

%
Total Carbohydrate 26.9g

9

%

Dietary Fiber 0.9g

0

%
Sugars 3.1g

Protein 4.2g

8

%
---
Calcium

29

%
Iron

2

%
Vitamin D

3

%
* The % Daily Value tells you how much a nutrient in a serving of food contributes to a daily diet. 2,000 calories a day is used for general nutrition advice.