You would like to find peanut oil substitutes for affordability; you have some health problems with your peanut oils but have no ideas about what is the most suitable, affordable, valid, and even nutritional alternative; reading this article will certainly help you to select the ultimate one.
To select any oils as a peanut oil replacement, you need to go through basic features such as the number of calories, total fat and vitamins, or even smoke point. From that, you can make sure that those kinds of oils are suitable to replace your current oils.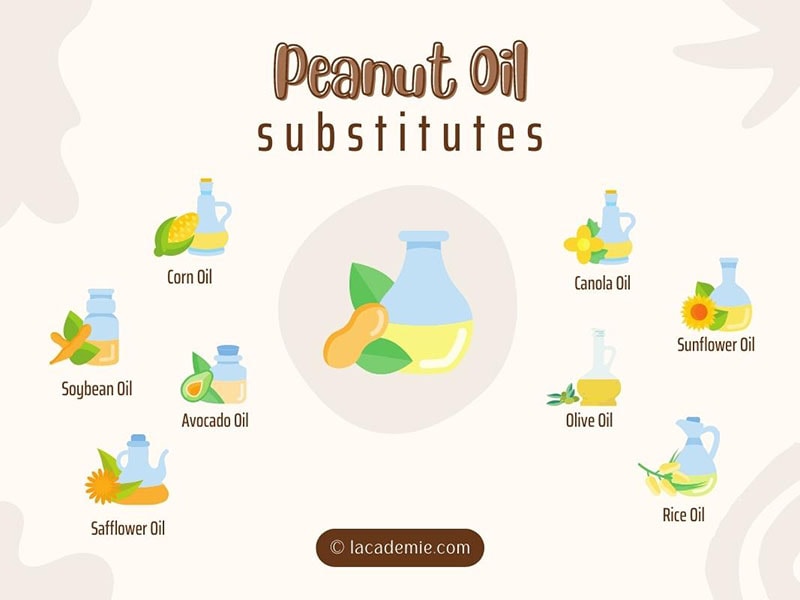 What Is Peanut Oil?
Peanut oil is also called Arachis oil or groundnut oil extracted from peanuts and used mainly for cooking, soap making, and medicines. The peanut today commonly planted in various regions over the world, especially in sub-tropical climates.
In terms of peanut oil nutrition values, this oil contains an extremely high energy level (884 kcal) but 0-gram carbohydrates and cholesterol which are the main factors causing health issues ranging from depression to cancer risk.
This kind of oil is always considered one of the best choices for people's health and is a popular oil in cooking. It is often used for frying at high temperatures at which the oil does not become unhealthy. You also don't need to worry too much about the longevity of peanut oil, as it generally lasts for quite a long time.
As peanut oil has all the defining features of salad oils, it's also suitable for dressing salad. I suggest using refined peanut oil, as it's also suitable for those with peanut allergies.
Peanut oil is good for skin, cholesterol level, and the nervous system. Notably, it can help people reduce the risk of cancer and health problems related to cognitive function, immune system, and even blood pressure.
However, peanut oil is costly for ordinary people. This sort of oil can be the cause of allergic reactions in people who are hypersensitive to peanuts. There have been some solutions for peanut oil alternatives that are useful for health and financial budget.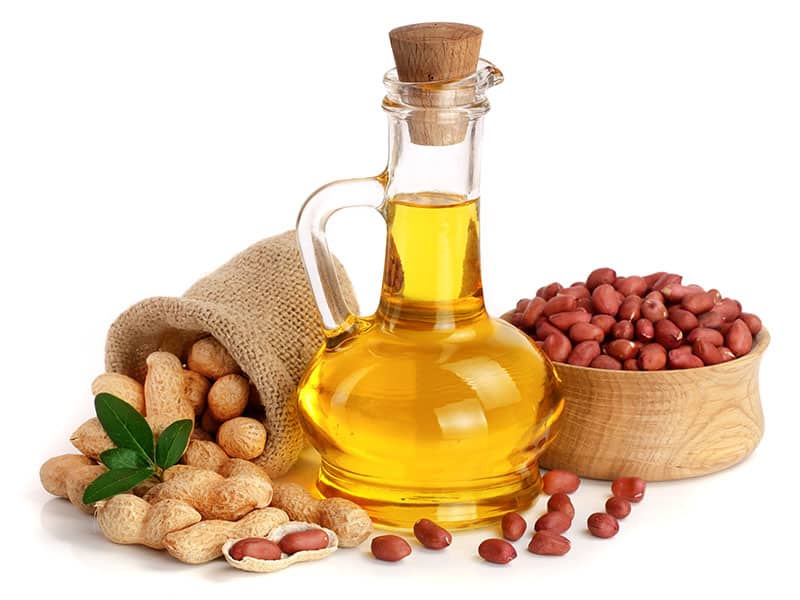 The Truth About Peanut Oil Benefits
The main benefit of peanut oil is for cooking. Peanut oil is a common cooking oil used worldwide as its smoke point is about 437 degrees F, making it the most popular choice for deep frying. Besides a high smoke point, peanut oil has health benefits, which makes it the most commonly used product. These are some health benefits people can get when using peanut oil.
To reduce cholesterol level. Peanut oil plays a vital role in controlling Cholesterol Levels thanks to containing Phytosterols. Phytosterol is a compound that can prevent the absorption process of cholesterol. Thus, peanut oil is always the best option for people who want to stay healthy or keep fit.
To reduce endangerment of cancers. This oil is also a good supplier of a super health-promoting compound – antioxidants that can get rid of free radicals. From that, consuming the oil can help users to reduce the risk of cancers.
To improve blood circulation. Using peanut oil for cooking is also a good way for people who get health problems related to high blood pressure. Resveratrol found in the oil can counteract the harmful effects of angiotensin, the hormone that causes increases in blood pressure.
To remedy constipation. Peanut oil benefits the digestive system because just a teaspoon of the oil can help to relieve constipation.
To boost mental health. Thanks to resveratrol, groundnut oil can preserve neurological function and partly prevent Alzheimer's and Parkinson's disease.
To prevent acne-related problems. One more benefit that makes the oil popular among customers is that it is perfect for the skin. Using groundnut oils can prevent sebum production. When combining the oil with a bit of lemon juice, the mixture can help reduce acne breakouts and shrinking pores.
Reasons For Replacing Peanut Oils With Other Oils
Although peanut oils are comparatively good for using in your kitchen, there are two main limitations that make you alter types of oil to consume.
High cost: Because of being extracted from peanuts, the price of peanut oil is not low as oils derived from animals. The price of groundnut oils is always two times higher than that of many other types of animal oils.
Allergy: The majority of people are hypersensitive to peanut oil. Peanut oil allergy nowadays has been increasing in children. It can cause problems ranging from skin reactions, runny nose, tightening of the throat to dizziness, loss of awareness, or even difficulty in breathing.
8 Most Used Peanut Oil Substitutes For 2023
Corn Oil
Avocado Oil
Olive Oil
Canola Oil
Soybean Oil
Safflower Oil
Sunflower Oil
Rice Oil
1. Corn Oil
In cooking, corn oil is also used as a peanut oil substitute because it is heated at a very high temperature at 450 degrees F. Due to its high smoking point, it's also among the most suitable oils for stir-frying. It's especially useful in Chinese cooking, which usually requires intense heat.
Corn oil is an excellent choice as it is less expensive in comparison with other edible oils. Moreover, it is straightforward to buy corn oil in most grocery stores.
Benefits:
Lower high blood pressure, decrease cholesterol levels, and boost heart health.
Maintain healthy skin thanks to containing antioxidants and tocopherol.
Limitations:
If you use corn oil at such an excessive amount, it can increase the risks of breast cancer as it contains much polyunsaturated fats.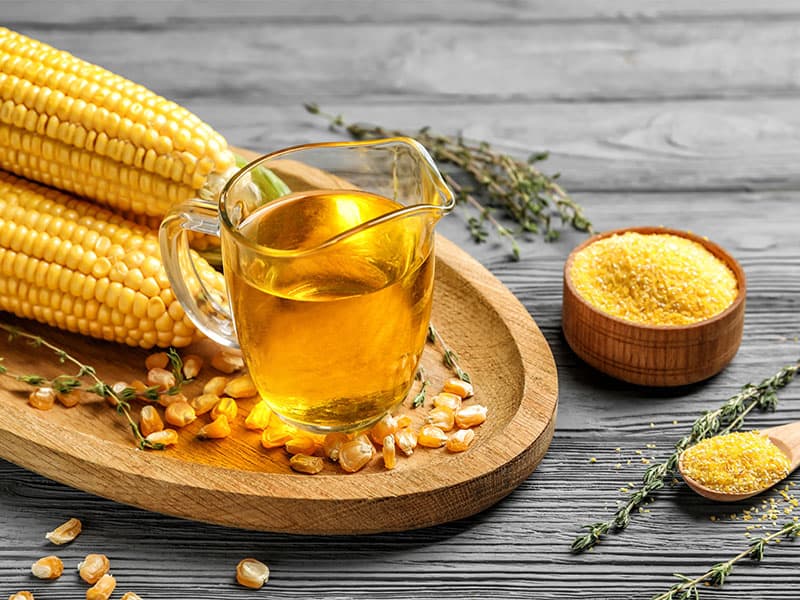 2. Avocado Oil
Another oil that can be used to substitute peanut oil is top-tier avocado oil used for cooking, which is pressed from the avocado pit's fleshy pulp. Like peanut oil, avocado oil is an ideal oil for cooking as its smoke point is at 520 degrees F.
Most baking enthusiasts probably want to know if avocado oil is suitable for baking, like peanut oil. However, I'm certain that you already know the answer by looking at avocado oil's high smoking point, right?
Benefits:
Improve eyesight because of the quantity of lutein in it.
Rich in potassium and lecithin, the oil is good for skin and hair growth.
Large doses of beta-sitosterol can help lower cholesterol, blood pressure and improve the cardiovascular system.
Limitations:
Don't consume avocado oil if you are allergic to avocado.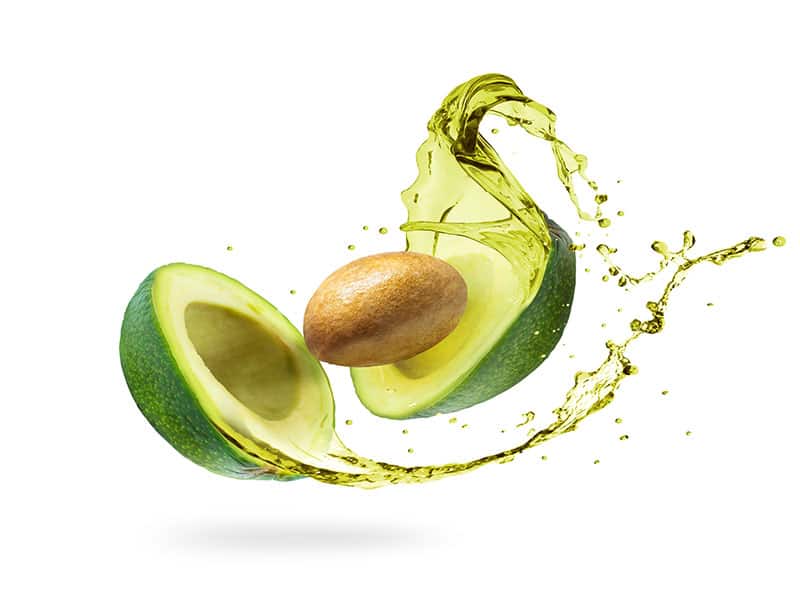 3. Olive Oil
Moreover, olive oil is also considered a peanut oil substitute in making medicine and producing soaps. Olive oil comes from the fruit and seeds of olive trees.
Although it is safe and healthy, rarely is olive oil used in cooking as its smoke point is comparatively low.
Benefits:
Olive oil is fantastic for your cardiovascular system. It can help reduce the risk of high blood pressure, stroke, or high cholesterol levels.
Rich in mono and polyunsaturated fats, the oil is good for your mental health.
Can be used to create a lush and nourishing bar of soap.
The oil can be used as a medicine to treat constipation.
Help to lower the risk of Alzheimer's disease thanks to Oleocanthal in olive oil.
Limitations:
Trigger acne if used excessively.
Regular consumption of unprocessed olive oil can increase the risk of heart attack, obesity, sweating, or weakness.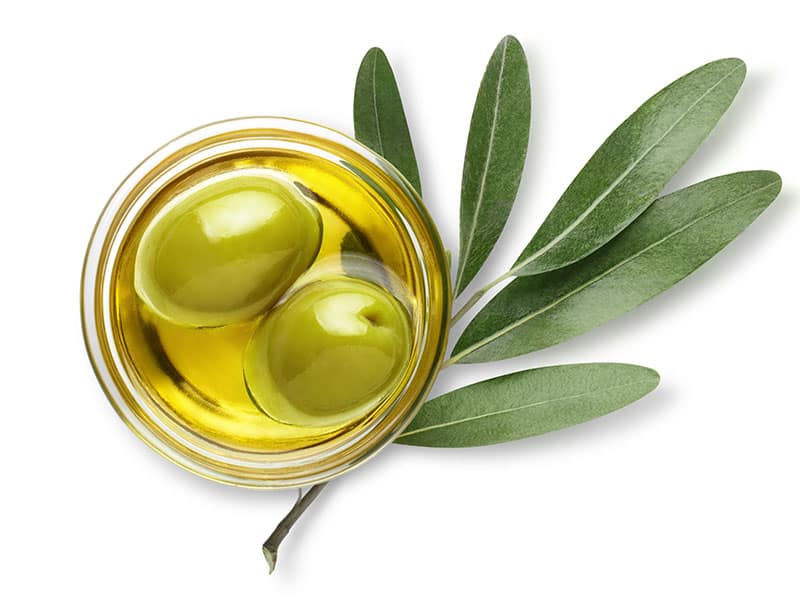 4. Canola Oil
Besides, the oil extracted from canola is also a great replacement for vegetable oils used in brownies. With the smoke point of being at 460 degree F, the oil is a great cooking oil the women use today because of the high quantity of omega-3 found in the oil.
Benefits:
The significantly high amount of phytosterols and good fats in soybean oil helps reduce cholesterol levels, the risk of Alzheimer's disease and heart disease.
The quantity of vitamin E in canola is high. It can improve skin health and boost your energy.
Limitations:
Canola oil can damage the liver and kidney because of its genetic modification.
The red blood cell membrane can be more fragile.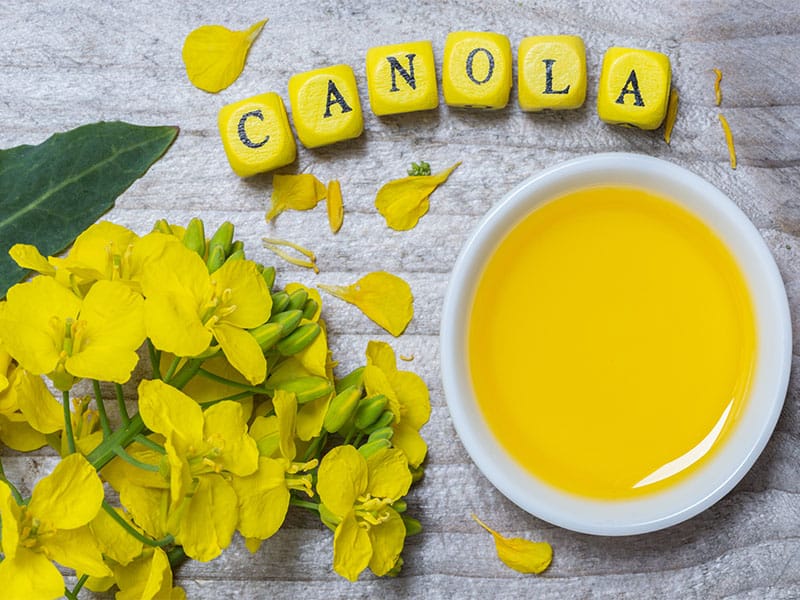 5. Soybean Oil
Soybean oil is a type of vegetable oil that is extracted from the seed of soybean. With the smoke point of soybean oil being as high as that of peanut oil, at about 450degree F, the oil is considered a good choice for frying at high temperatures.
Benefits:
Strengthen body tissues and organs due to containing lecithin
Maintain eye health thanks to bioflavonoids and vitamin E
Rich in calcium, the oil is good for keeping teeth strong
Lower the risk of breast and colon cancer because it contains phytoestrogen.
Limitations:
Due to increasing estrogen levels, men often get obese.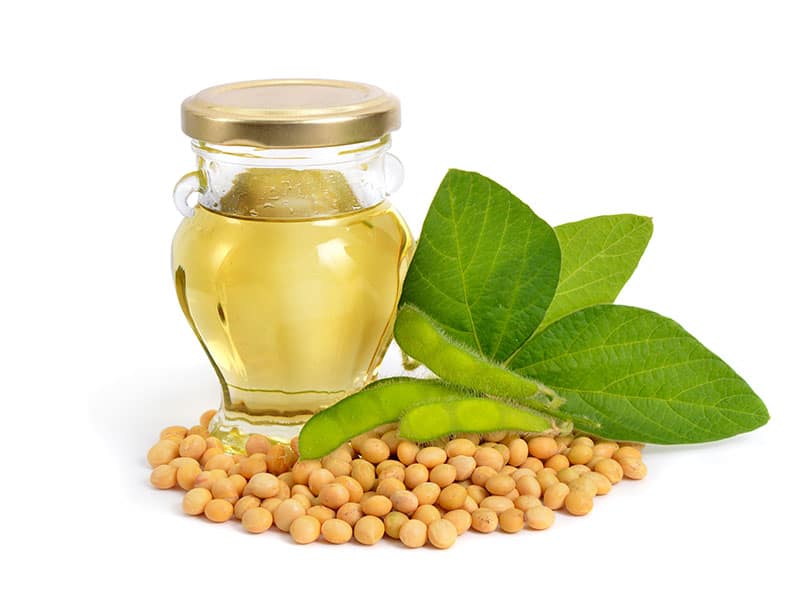 6. Safflower Oil
Together with soybean, safflower oil is also a type of peanut oil alternative. The safflower oil is extracted from safflower seeds. If you are looking for cooking oil that is appropriate for deep frying at extremely high temperatures, safflower oil would be the ideal option to replace peanut oils, being around 414degree F.
Benefits:
Reduce blood sugar, cholesterol levels and prevent skin inflammation.
Improve dry and inflamed skin due to vitamin E in it.
Limitations:
The safflower oil can cause thin blood if it is used day by day.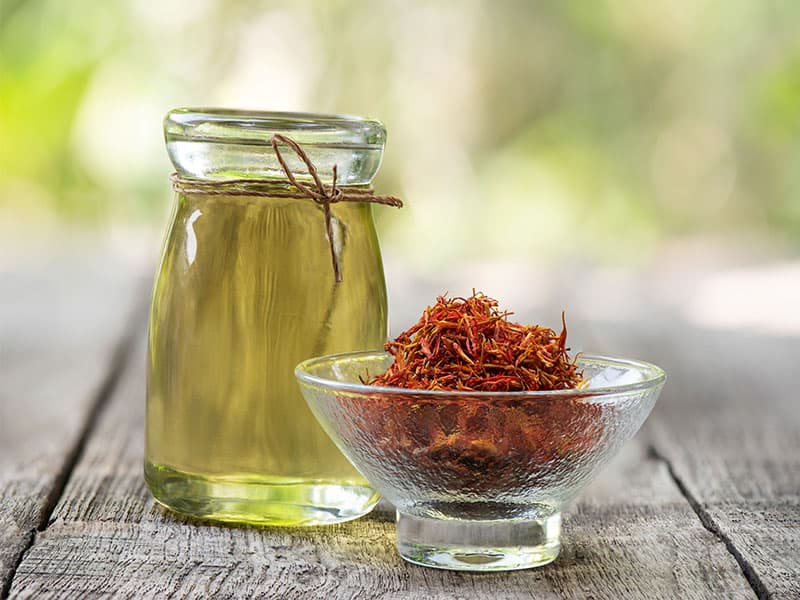 7. Sunflower Oil
Another alternative for peanut oil is sunflower oil. As the name suggests, this oil comes from the extraction process of sunflower seeds. The oil is commonly used in food as frying oil and a cosmetic formulation as its smoke point is about 450 degree F, and it is a rich source of vitamin E.
Fun fact: Sunflower oi, especially the refined variety, is one of the best oils used for frying donuts. Anyone who plans to make donuts from scratch at home definitely needs to consider getting this oil as it can give your donuts a perfectly crispy texture without altering the flavor.
Benefits:
Lowering cholesterol levels
Relieving the athlete's foot
Taking care of skin
Boosting energy levels
Limitations:
Due to high quantities of omega-6s, the oil may cause inflammation and joint pain.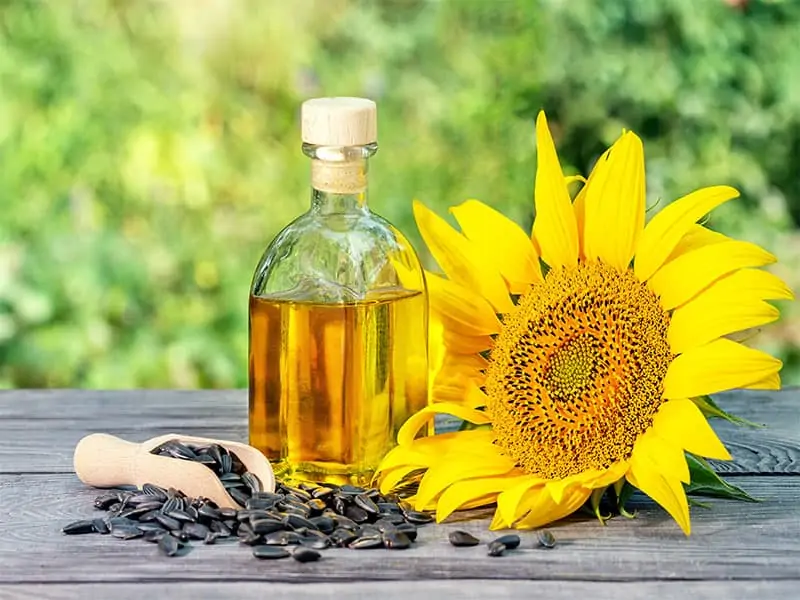 8. Rice Oil
Last but not least, the best option to replace peanut oil is rice oil which is pressed from the outer bran or husk of rice grains. The oil is suitable for cooking from low to extremely high temperatures as its smoke point is similar to sunflower oil's (450degree F).
Benefits:
The antioxidants are good for health and skincare and bad breath
Control cholesterol levels in their blood, manage blood sugar, boost the respiratory system, and reduce the risk of heart disease thanks to containing a large amount of poly and monounsaturated fats, good fats.
Limitations:
For those who have health problems such as anemia, ulcers, or digestion, you should not use this kind of oil because you may get worse.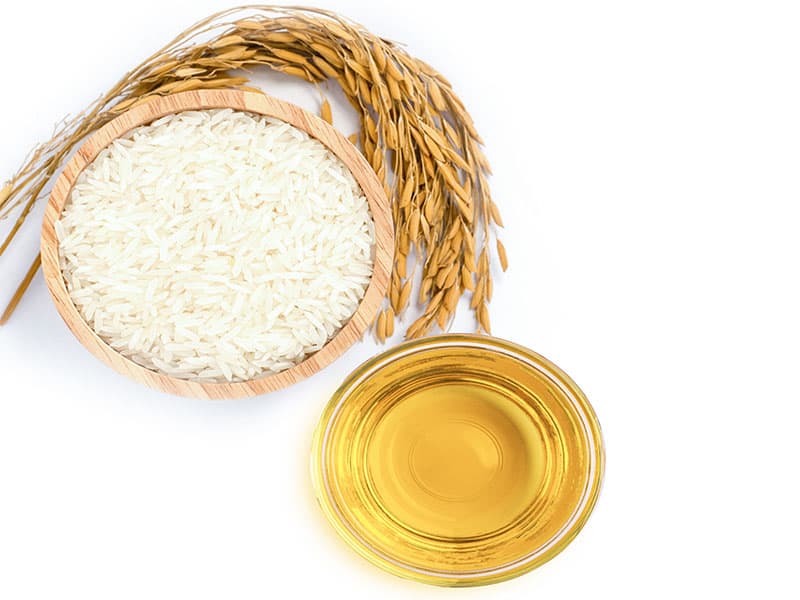 Peanut Oil Vs Alternatives – Comparison Chart
Knowing and comparing nutritional values between peanut oil and its eight alternatives matters a lot to you as it can suggest you opt for the most ideal product for your kitchen.
Nutritional Values Per 100 g
| Types of oil | Peanut | Corn | Avocado | Olive | Canola | Soybean | Safflower | Sunflower | Rice |
| --- | --- | --- | --- | --- | --- | --- | --- | --- | --- |
| Calories (kcal) | 884 | 884 | 884 | 884 | 884 | 884 | 884 | 884 | 884 |
| Total fat (g) | 100 | 100 | 100 | 100 | 100 | 100 | 100 | 100 | 100 |
| Saturated fat (g) | 17 | 12.94 | 11.56 | 13.81 | 7.1 | 14.4 | 6.2 | 10.3 | 19.7 |
| Polyunsaturated (g) | 32 | 54.68 | 13.47 | 10.52 | 29.6 | 57.9 | 14.35 | 65.7 | 35 |
| Monounsaturated (g) | 46 | 27.58 | 70.56 | 72.96 | 58.9 | 23.3 | 74.65 | 19.5 | 39.3 |
| Cholesterol (g) | 0 | 0 | 0 | 0 | 0 | 0 | 0 | 0 | 0 |
| Vitamine E (mg) | 15.7 | 14.3 | 2.07 | 14.39 | 27.34 | 12.1 | 4.64 | 35.17 | 4.39 |
| Smoke point (degree F) | 437 | 450 | 520 | 380 | 460 | 450 | 414 | 450 | 450 |
Basically, the number of calories and fat of peanut oil and its alternatives are similar, respectively 884 kcal and 100g. However, the amount of saturated fat is totally different; among 9 types of oil mentioned, canola oil is the healthiest oil as it includes the smallest amount of saturated fat.
With the saturated fat information being reported in the table, oils that come from corn, avocado, canola, and safflower are healthier than peanut oil. These kinds of oil can be replaced to cook without worrying that saturated fat causes bad cholesterol in the blood.
However; if you want to use peanut oil alternatives to cook at extremely high temperatures, you can consider using oils from avocado flesh, canola, soybean, sunflower, or rice as their smoke points are high. Oppositely, olive oil or safflower are commonly used at low temperatures for nutrition preservation purposes.
In other perspectives, the quantity of vitamin E in corn oil, olive oil, canola oil, soybean oil, or sunflower oil is high, thus if you want to provide your body with a great source of vitamin E, these mentioned oils should be considered.
FAQs
Please continue reading these frequently asked questions and their answers to get more information about the 8 best substitutes for peanut oil in 2023.
Additional Advice
I hope that the pieces of information that I bring in this article can help you make the decision easier on what type of oils to replace peanut oils. It could be said that it depends on your purposes and your financial budget.
However, you should consider nutrition information and some caution carefully before deciding what type of oil you would use because these kinds of suggested oils are good for health, but that does not mean they all are suitable for everyone. Be careful if you are allergic to some ingredients.
Please feel free to share the post with your relatives, especially those who are homemakers, because it may help them get more helpful information about the types of oils they would use.
Nutrition Facts
1 servings per container
---
Amount Per ServingCalories120
% Daily Value *
Total Fat 14g

22

%
---
* The % Daily Value tells you how much a nutrient in a serving of food contributes to a daily diet. 2,000 calories a day is used for general nutrition advice.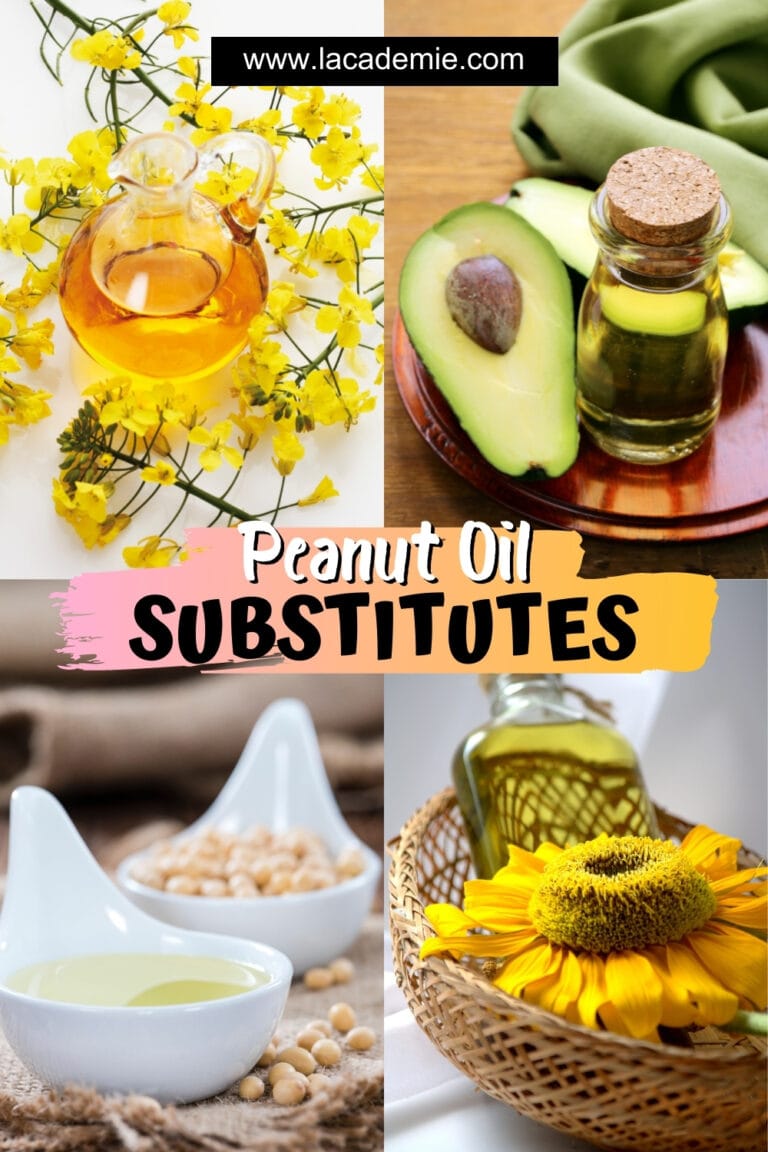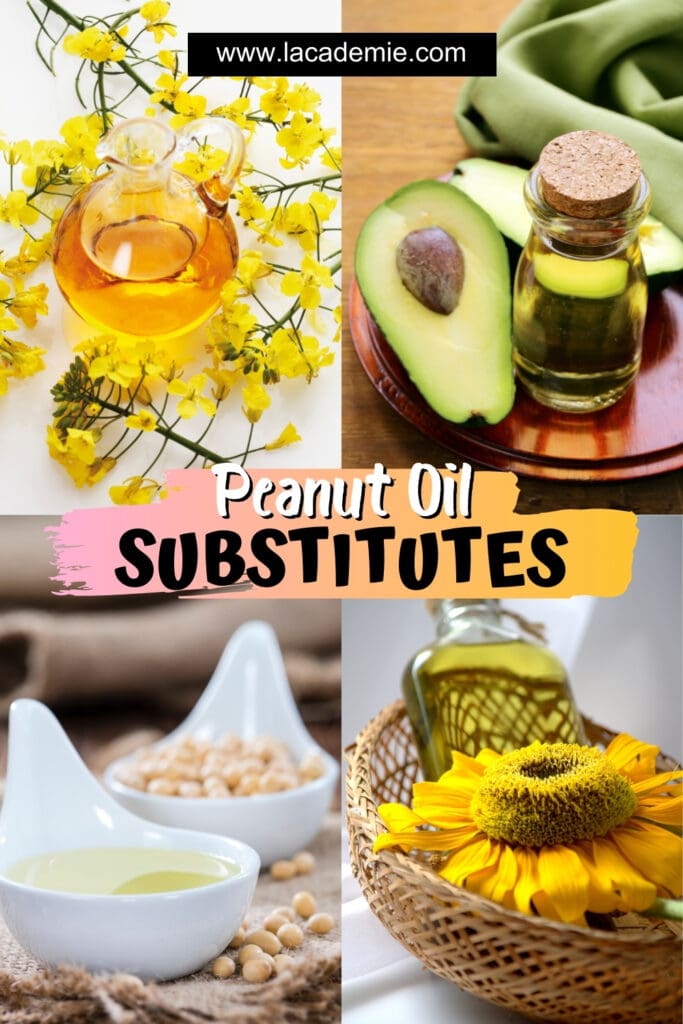 References
En.wikipedia.org. 2021. Peanut oil – Wikipedia.
Fatsecret.com. 2021. Calories in 100 g of Soybean Oil and Nutrition Facts.
Healthline. 2021. 9 Evidence-Based Health Benefits of Avocado Oil.
MedicineNet. 2021. Olive Supplement: Benefits, Uses, Side Effects, Dosage & Interactions.
Paulaschoice.com. 2021. canola oil | Cosmetic Ingredient Dictionary | Paula's Choice.