"Can you use avocado oil for baking?" is one of the most common questions of amateur bakers. If you have the same wonder, don't hesitate to jump into this article right now. Besides, you can find various baking recipes that help you show off your talent with your family.
You don't need to wait for a special occasion to make a batch of baked goods, as baking is a great cooking technique to level up simple ingredients. After reading my post, let's come into your kitchen and fill it with pleasant and attractive scents.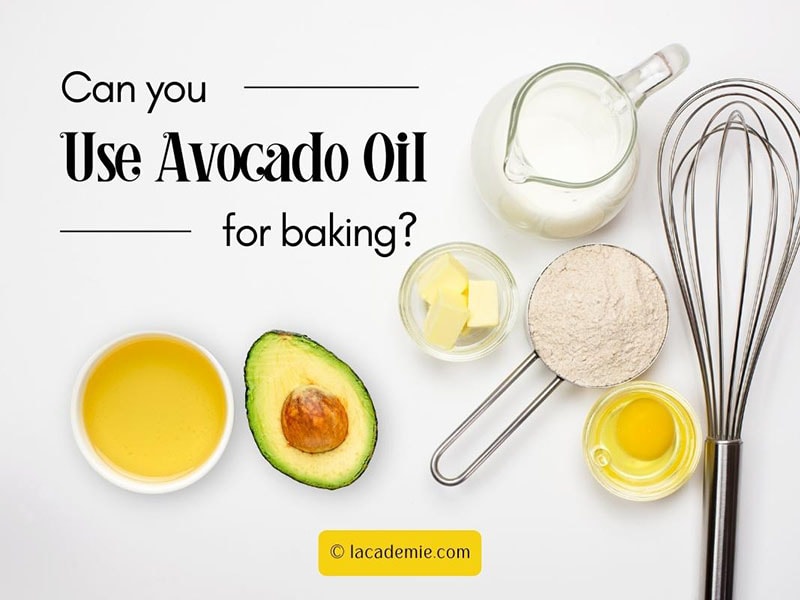 Overview Of Avocado Oil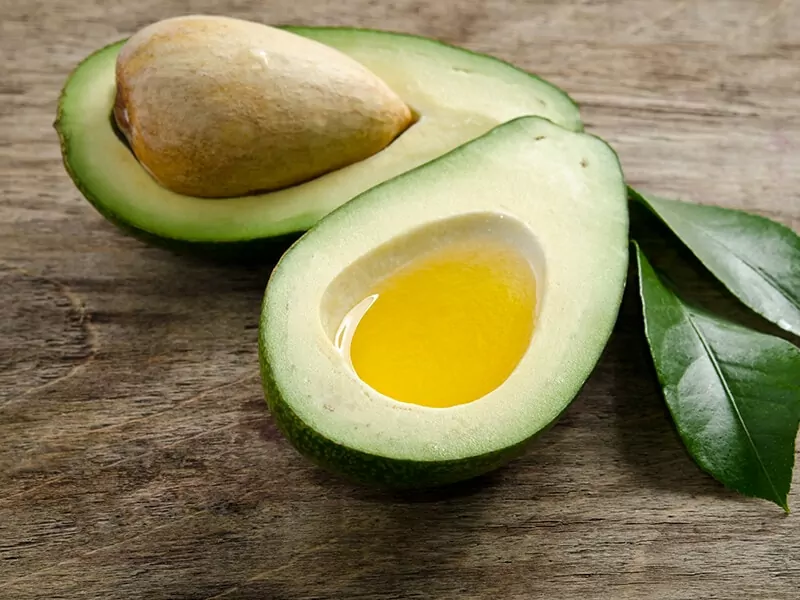 You will regret skipping this introduction. Avocado is considered a fruit, but unlike other fruits used to eat raw or made sweet treats, you can extract excellent avocado oil to use for cooking from avocado flesh by the cold-pressed or expeller-pressed method.
Although this oil is not as well-known as olive oil, it has become a trendy phenomenon in the culinary field. There are 2 types of this oil: refined and unrefined. The refined oil has bleached or deodorized ability; therefore, it is mainly used to produce skincare products, but you can also use it for cooking.
Meanwhile, unrefined oil is an ideal option for cooking since it doesn't come in contact with chemicals during the manufacturing process. Make sure you get the right type to meet your demands.
There are numerous reasons to explain the fame of avocado oil, but I think the most reasonable one is its health benefits (1). The flesh of avocado contains a lot of heart-healthy substances, including oleic acid and monounsaturated omega-9 fatty acid.
Avocado oil can improve your vision. The oil is a wonderful source of antioxidants, a carotenoid, especially lutein, that supports your eye health and reduces the risks of eye disease.
Let's discover the truth about avocado oil. Watch this video:
Can You Use Avocado Oil For Baking?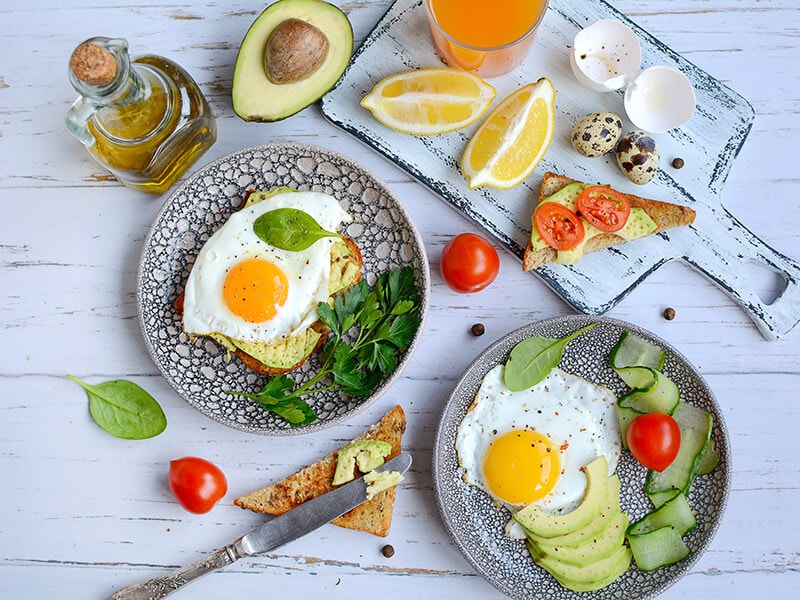 My answer is a big-big yes. Why not? Avocado oil is considered one of the highest smoke points compared to other plant-based oils, particularly ranging from 482F-520F. Besides, thanks to 13% of polyunsaturated content, this oil is quite easy to preserve at room temperature and hard to oxidate.
If you don't know much about smoke points, let me explain a little bit. Depending on what kinds of oil you use, they will have different figures. When oil meets the smoke point, it starts burning and creates toxic substances that will destroy your food flavor and break down the nutrients of the ingredients (2).
Therefore, avocado oil can stand up to the highest heat and is a perfect choice for various purposes, including baking, of course, stir-frying, and even deep-frying. It is also the ideal oil for frying chicken. The flavor of avocado oil is plain, pleasant buttery, mildly grassy that is similar to the taste of avocado.
Its taste is even more neutral than olive oil when you enjoy cooked foods; therefore, it cannot change dramatically to your baked goods and damage your bread, muffins, cakes, and more. To compare the flavor of refined and virgin avocado oil, the taste of refined is more subtle.
Moreover, it also offers you smooth and excellent experiences when tasting these goods. The unsaturated fat in avocado oil will not turn into solid blocks when hitting the heats. For these above reasons, I can ensure that avocado oil is the brightest candidate for oven-friendly recipes.
The only downside of avocado oil is its price and popularity. The pricey tag can be a barrier to stop you from owning it for baking and cooking foods. If you want to make diverse dishes at affordable prices, you can consider using best-match avocado oil substitutes to avoid hurting your wallet.
However, if you make a batch of goods for your family, I think it is worth investing in, considering how the length of time avocado oil can last is quite impressive as well. You should consider adding avocado oil to commercial products since it will downsize your profit.
Replace Avocado Oil With Vegetable Oil For Baking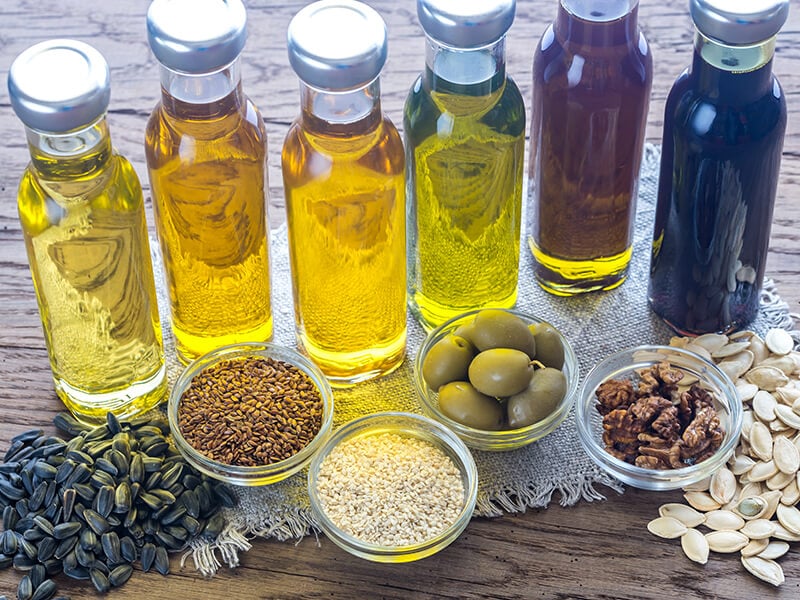 Do you want to hear a "Yes" answer? Avocado oil is one of the healthy choices to substitute vegetable oil when it comes to baking recipes.
The oil packs different nutrients with mild flavor; therefore, you don't have to worry that it can leave an unpleasant feeling or scent when tasting. Avocado oil is one of the best substitutes for vegetable oil in brownies that I'm about to introduce below.
Furthermore, avocado oil offers you a high percentage of monounsaturated fats. Vegetable oil combines different oils such as safflower, canola, soybean, sunflower, and more; thus, you have to read the label carefully to choose the right oil.
On the other hand, avocado oil is just extracted from avocado flesh, and it is a safe option for amateur bakers and newbies. About the smoke point, vegetable oil is a bit lower than avocado oil (400F vs. 482-520F), so you should choose the latter for more oven-friendly properties.
If you want to run a bakery, I suggest you opt for vegetable oil since it is cost-efficient and easy to get compared to avocado oil. The selection depends on your own.
How About Olive Oil? Avocado Oil Can Replace It?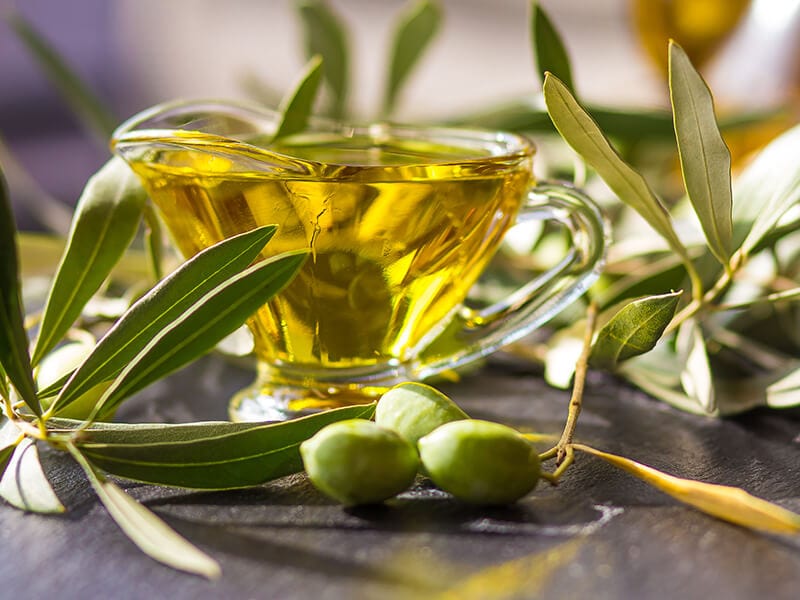 It's absolutely yes. As I mentioned, the avocado oil flavor is quite light, and with the appropriate amount, it will boost your cakes and other baked dishes to a new level. The smoke point of olive oil is 347-405F; whereas, the avocado one is quite much higher.
That means the latter one will be hard to burn and smoke quickly when hitting the high heat. Besides, this oil can maintain the heat quite well when heated at 365F (180C) for 9 hours. Your concerns about the risks of changing flavor can be eliminated.
The nutritional value between the two oils is quite similar, with 120 calories and saturated fat. The polyunsaturated fat is slightly different as the avocado oil is higher, but this figure is not significant.
If you are curious about olive oil and avocado oil: which is healthier, don't miss this useful information.
Let's Explore Wonderful Baked Goods With Avocado Oil
All you know is that avocado oil can be added to baking recipes, but do you want to know the specific recipes? Don't hurry since I am going to introduce to you my favorite recipes. Let's go shopping, pick a bottle of avocado and prepare all the essential ingredients to wow your family.
Come into the most basic recipes with avocado oil. You can choose your favorite flavors to make your own cake; in this case, I recommend you to choose an orange flavor or chocolate one.
For the former, you will taste a cake with fresh, delicate, sweet flavor like you are drinking a glass of cold orange juice. The latter is a perfect gift for birthdays and gluten-free diets.
Each of them has a distinct taste, but they share fluffy, soft, and pleasant sweet features. If you have a headache for dessert at next weekend's party, please consider these suggestions. Since they are made from avocado oil, folks pursuing mouth-watering Paleo vegetarian recipes can consume them.
No orange, no chocolate, let's make Pistachio and avocado oil cake. Watch this video:
Who is a big fan of avocado oil cookies? I'm sure when you taste them, you will forget all about conventional butter cookies. You just need to prepare basic ingredients and roll up your sleeves to bake them.
Delicious and mouthwatering, these vegan buttermilk biscuits are ideal when you can't get your hands on scrumptious buttermilk treats. Thanks to the addition of avocado oil, these treats boast a fluffy and moist texture that can melt in your mouth within seconds.
Don't forget to add chocolate chips for decorating and enhancing the overall flavor. These cookies are the perfect choice for the fall since they have a chewy texture with a mild taste and ooey-gooey chocolate chips.
What are you waiting for? Let's make and enjoy your homemade steaming cookies.
As I said in the previous part, avocado oil can replace vegetable oil in making brownies, and I will prove it through this recipe. Using avocado oil in these brownies will save you from guilt instead of adding butter.
Additionally, avocado oil is also one of the requirements to turn brownie batter into cakes. It allows the brownie to maintain its texture without compromising the flavor. In other words, fans of brownies definitely need to try adding avocado oil to their food.
Moreover, this treatment is excellent for heart problems as the oil contains monounsaturated fats – a heart-friendly substance. Don't worry about the texture of brownies; you can still feel the moisture in each bite with the help of avocado and its oil.
Believe it or not, the chocolaty taste in this dessert will be more prominent than ever. If you don't believe me, give it a try!
You can enjoy this sweet treat as a way to protect your heart health. Watch this video to know more:
Are you looking for a quick-yet-nutritional recipe for your breakfast? You should look over these fruity avocado oil muffins. There is nothing better than enjoying the moist, steaming, fluffy muffins with scrumptious orange or apple flavor and a cup of coffee when the weather cools down.
Your family will have a simple but glorious breakfast in a blink. Keep in mind to add several autumn atmospheres to your recipes with pumpkin pie spice or cinnamon. You can make a huge batch of muffins and store them at room temperature for 2-3 days to enjoy later.
Which avocado oil bread version do you like: regular or banana bread? I like both of them. At the weekend, I usually prepare them in my premium non-stick bread pans. For a normal dough, I will knead it with caramelized onions, cheese, and more to enhance its flavor.
Contrary, I will not add anything to banana bread as ripe bananas and ground cinnamon is enough to brighten my breakfast. There is nothing more wonderful than the fluffy, moderately sweet, and fragrant scent of banana bread when the temperature is decreasing, right? You can try these recipes and find out your most favorite version.
The cornbread stands out among various bread with shiny yellow color and corny flavor. Don't worry that cornmeal can make your bread clumpy; the truth is a totally different story.
These slices are light, moist with a smooth texture going well with ribs and chili. You can heat the leftover cornbread with butter and drizzle some honey to turn it into a convenient and full of energy breakfast.
FAQs
After reading my post, have you had any questions? If you have, you should reference this section to find your satisfying answer.
Avocado Oil – A Versatile Staple Ingredients
All information I provided can satisfy you? I hope you will be confident in adding avocado oil to your baking recipes without worrying it will ruin the flavor. Don't panic when you cannot find butter or vegetable oil in the pantry; avocado oil is here to save your day.
If you find my article helpful, please don't quit when you haven't liked it yet. You can share it with your friends and leave several words in the comment box below to tell me about your baked goods with avocado oil.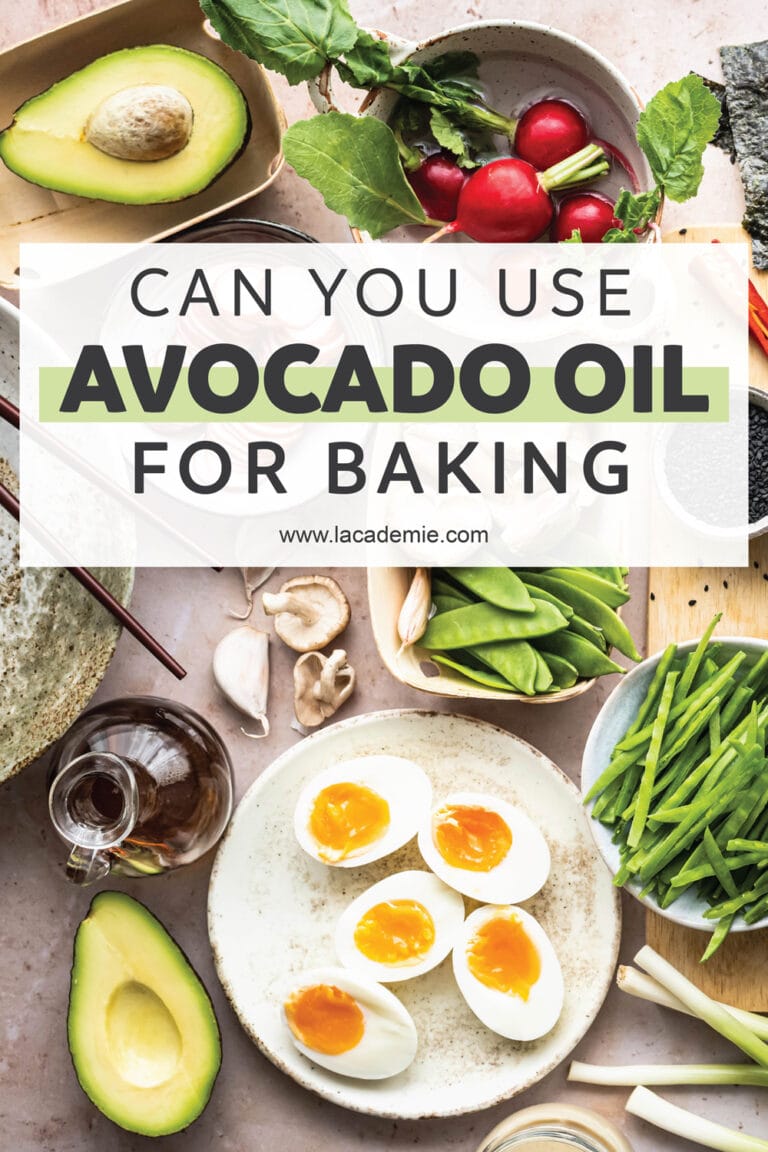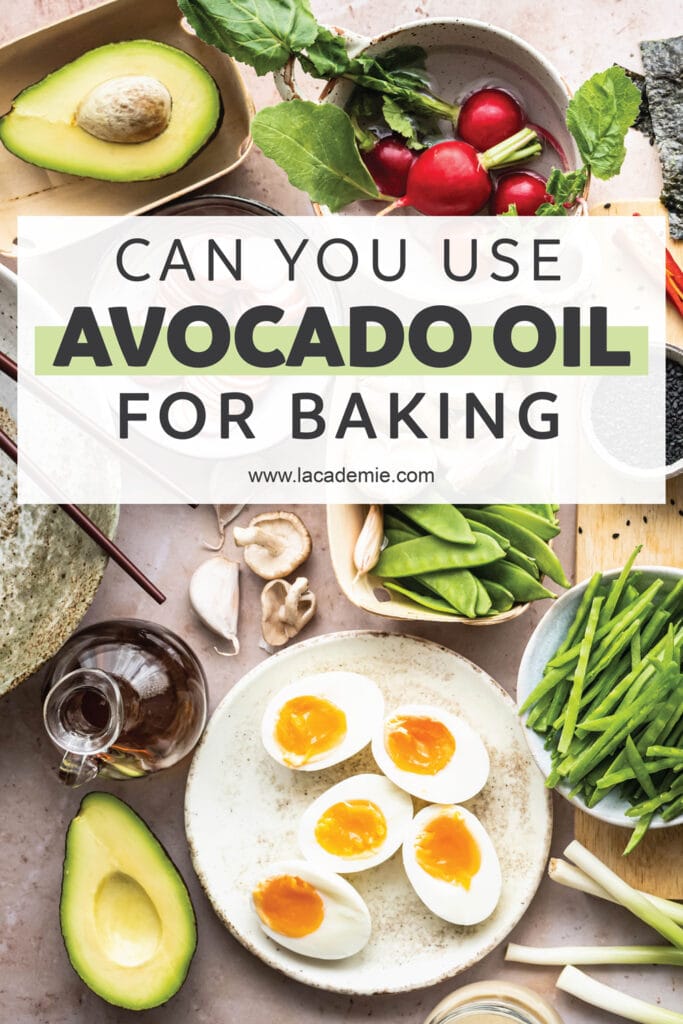 References
Healthline. 2021. 8 Evidence-Based Health Benefits of Avocado Oil.
​​En.wikipedia.org. 2021. Smoke point – Wikipedia.