Avocados taste different over different periods; knowing what avocados taste like through the time frame can help you choose the suitable avocados for your requirements.
Besides, if you often get the wrong purchase for unripe or even bad avocados, don't worry. My article will let you know how to pick good avocados or tips to make avocados ripe fast.
Follow me to find unrevealed useful information about your favorite fruit- avocados!
What You Know About Avocado?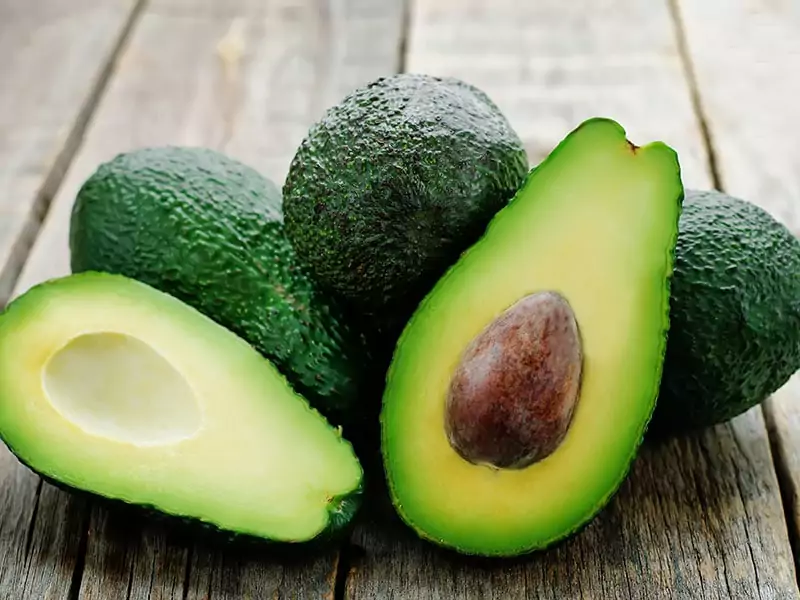 For those who first heard about this kind of fruit, avocado is a large berry that contains a single large seed. It has buttery flesh when it ripens. Depending on the variety, avocados have green, brown, purplish, or black skin when they mature.
Moreover, other types of avocados also have their characteristic shapes; they can be pear-shaped, spherical, and egg-shaped.
What To Do With Avocados?
As a type of fruit, avocado has many benefits related to cooking recipes, refreshing drinks, and facemask for the skin.
Culinary Field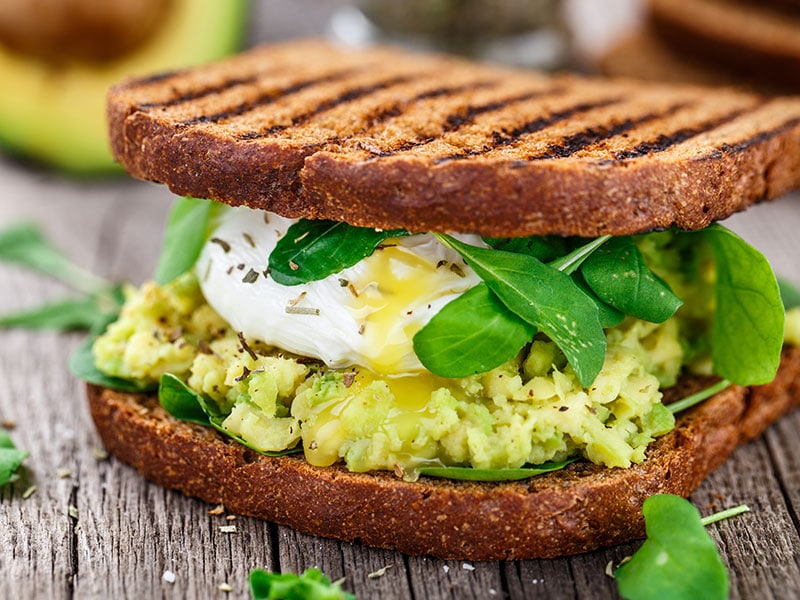 It's not an exaggeration to say that all of you and I get addicted to consuming avocados. I always buy avocados from supermarkets for making some foods, or smoothies for hot days.
Avocado is such a common ingredient that you can easily find it as a side dish for fajitas, guacamole, tamales, etc. Avocado also appears in a lot of cooking recipes, from breakfast to desserts: avocado toast, avocado dips, avocado summer rolls, avocado tartare, and so on.
Besides, avocado is found in numerous salad recipes as well, such as strawberry salad with basil and avocado, watermelon feta salad with kale and avocado, cucumber, peach, and avocado salad, etc.
Additionally, avocados are familiar to everyone on a diet because avocados are good to aid in weight loss with particular recipes.
Beverages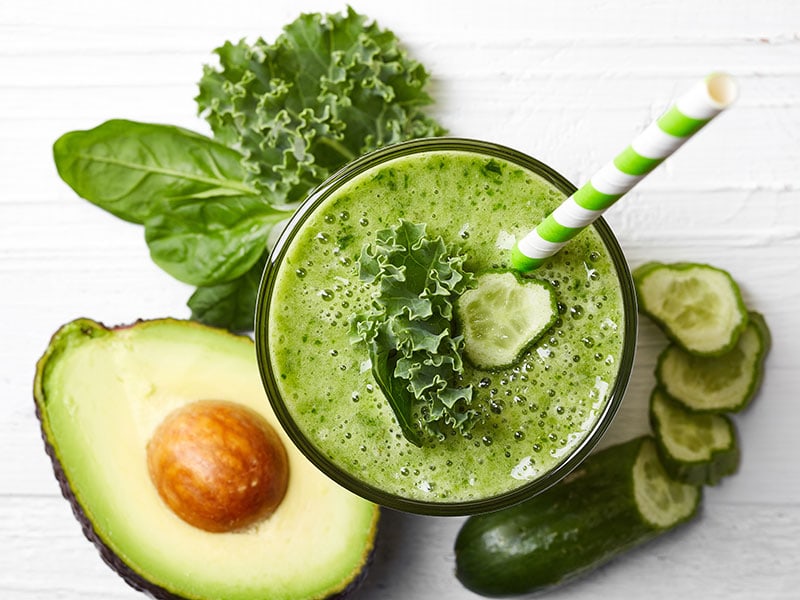 The first time you know about this brilliant fruit that begins with A may be from a glass of smoothie, right?. I did; I even didn't know about the fruit that can be used to make some outstanding dishes until recently.
You can use avocado to make delicious and healthy smoothies or cocktails. For example, you can try one of the most popular sweet treats in Vietnam by including avocado smoothies with ice-cream for your family. I believe that they will have a sense of adornment!
Combining avocados with other fruits such as bananas is also a good idea to create new, nutritious, diverse, and delicious smoothies for your health.
Skincare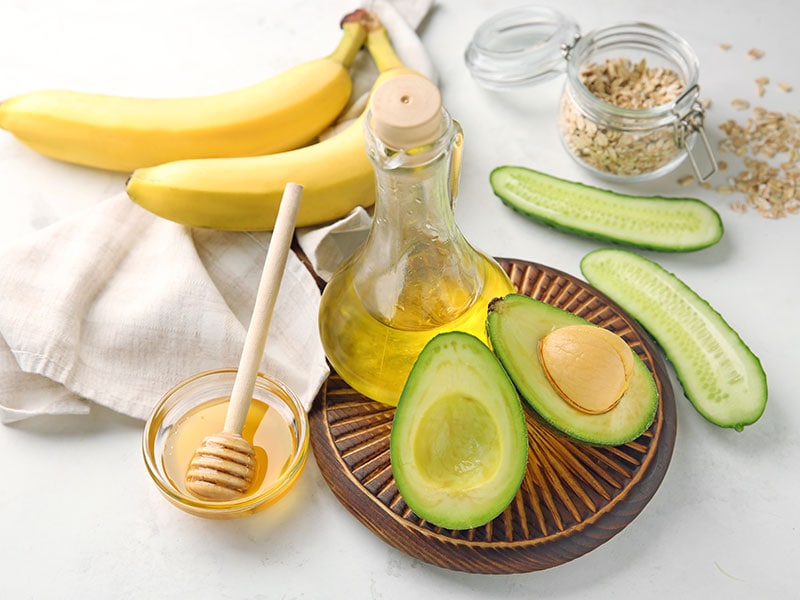 Avocados are also common for improving your skin health because they are an excellent source of vitamins E and C, making them a perfect thing to smooth your skin, prevent skin damage, improve skin elasticity, minimize breakouts, and prevent dry skin.
Combining avocado and honey face masks and avocado oil is good to supply moisture to your skin. (1)
How Are Avocados Beneficial To Your Health?
Besides, you can use avocados to make many kinds of dishes and drinks; you may be obsessed with avocados because of their health benefits.
Rich Nutrition. As an excellent source of monounsaturated fat, vitamin E, iron, copper, and potassium, avocados help you supply essential nutrition for your body.
Support Heart Health. Eating avocados can aid your heart health because of the high amount of monounsaturated fats in them.
Lower Cholesterol Level. Oleic and linoleic acid from avocado oil can significantly contribute to managing cholesterol levels.
Regulate Appetite. The fat and fiber content of avocados cause feelings of satiety which is for appetite regulation.
Keep Your Eyes Healthy. Avocados are an abundant source of protective vitamin E that is good for your eyes.
What Does Avocado Taste Like?
For each period, the avocado taste, texture, and smell are incredibly different! Let's see how different they are.
Before Ripening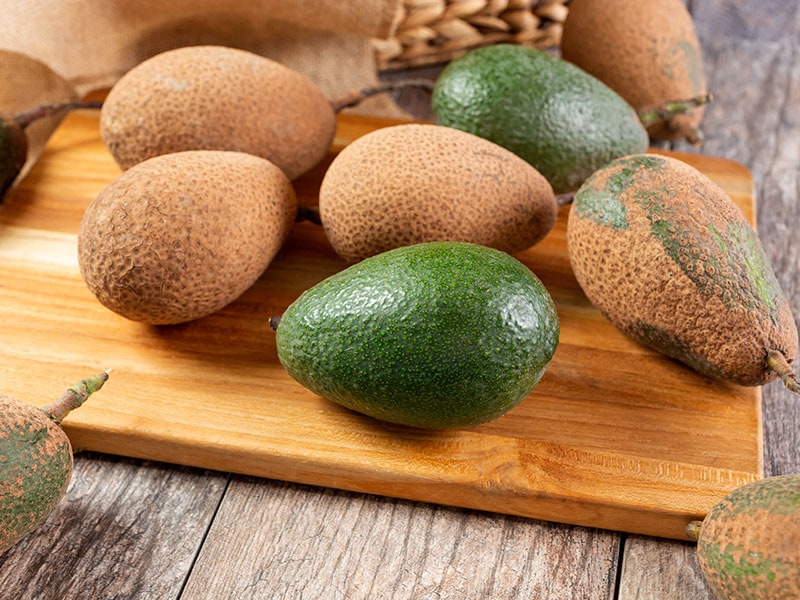 An unripe avocado has a somewhat firm texture and bitter taste, but it is edible when you bake and fry it.
During Ripening
You will immediately notice the soft feel of its flesh when you taste it first. Next, you will feel a buttery consistency melting inside your mouth. This is the best way you should eat avocados.
Although avocado flesh is pretty thick because the avocados themselves are dense, not light, and airy, there is no uncomfortable amount of thickness.
When you swallow it, the rich natural creamy texture makes you feel a slightly sweet taste on your palate. Honestly, eating avocados has more to do with texture than taste, making it easy to spread and smear and becoming a delicious addition to just about any salads.
And if talking about avocado's taste, it must be all about the umami. Do you know that in Japanese breakfast courses, people'll switch meat and fish to avocado just to protect their health?
That's because avocado contains lots of glutamate amino acids. It resembles the richness of meats, dairy, fish, and vegetables so much that it won't make much difference when cooking.
Over Ripening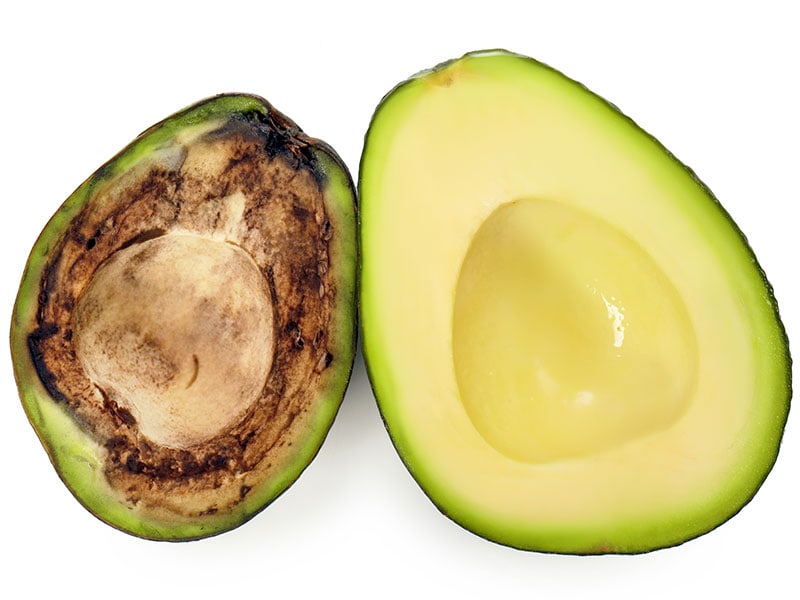 However, if your avocados are overripe or rotten, they have brown or black spots throughout the flesh. Another possible sign of rooting is dark streaks, and their texture can be stringy when they have spoiled.
Besides, the bad avocados smell musky, moldy, or rancid; they're not suitable to eat.
How Many Variations Of Avocados Are There?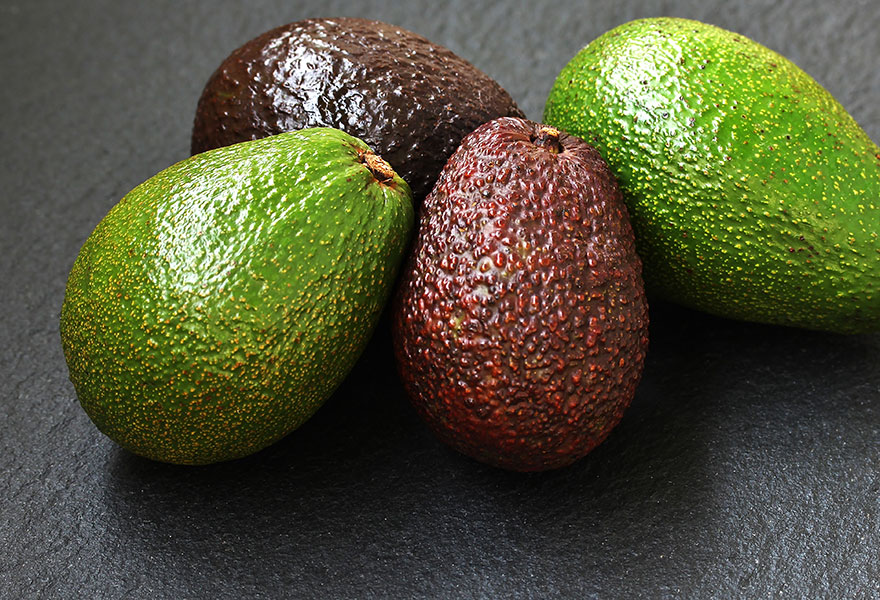 There are many types of avocados across the world, but in the USA, you will see two main types of avocado: Hass avocados (California avocados) and Florida Avocados.
The most remarkable difference between the two types is about color. Florida avocados have comparatively light, green skin, while the color of Hass avocados is much darker – tree bark-like color.
The second characteristic feature is the texture of avocado flesh. You will find Hass avocado more fat than Floria ones, making Hass avocados a better choice if you want to use avocado flesh as a butter alternative to spread.
Tips For PickingThe Tastiest Avocado?
To help you choose the most delicious avocados for your family, I will introduce some tips below to you. Let's see what they are!
Don't press an avocado all around. Most of you have a habit of pushing an avocado all-around to test whether it rips or not, but if you read this article, I hope that next time buying avocados, you don't do that again because pressing like this makes the avocado bruised and brown inside.
Just press very lightly at the top. You can use what I call "finger rules" to test the firmness level so that you can know to what extent the avocado rips.
First, give a light touch at the top of avocados; if you use your index finger to touch the inside of your palm at the firm part, the softness will show you that avocados are overripe, the middle finger indicates that the avocados are perfect for eating. The little finger is for some days next to eat.
Focus on size. I mean that avocado with more elongation has a more nutty, buttery texture.
Choose avocados based on their type. If you want to consume more fat avocados, choose Hass Avocados and vice versa.
This video will let you know clearly about choosing delicious avocados with your fingers!
How Can I Store Avocados?
Now, let's take a look around to know some effective ways to store your avocados!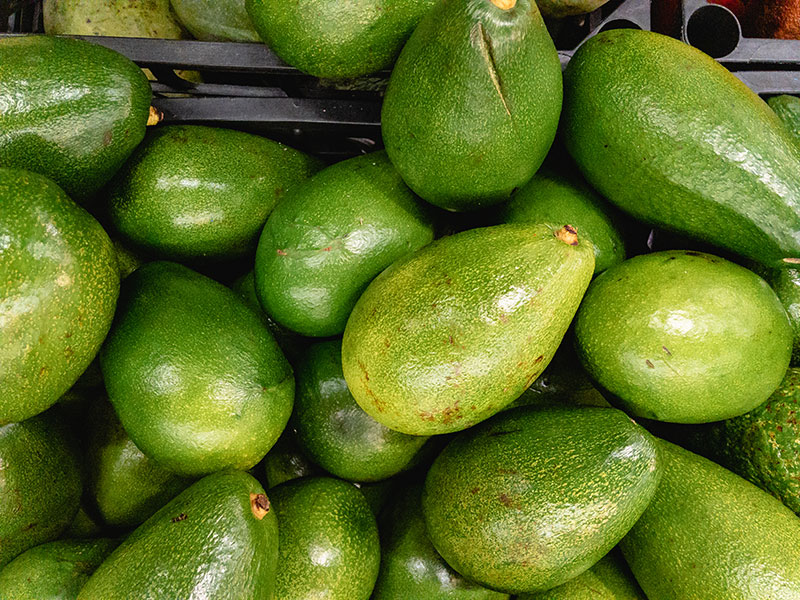 How to store avocados depends on their ripeness!
Ripe avocados. Place them in the refrigerator for 2-3 days to keep them fresh.
Unripe avocados. Leave them out on your countertop for 4-5 days until your avocados are ready to enjoy. Make sure to check for ripeness daily.
Cut avocado slices. Use some lemon juice or water to keep them fresh, or just store a half of avocado cut side facing down and keep blemishes to a minimum of 24 hours.
Smashed avocado. Add some lemon juice and pour it into a tight airbag before putting it in the fridge.
The short video will show you how to save half of an avocado!
FAQs
If you have any questions about avocados, this section may be helpful for you!
Expectation Vs Reality
I have just given you some basic information about avocados related to their benefits, taste, varieties, tips to pick good avocados, and ways to store them effectively.
However, less or more, each avocado type has its own distinctive features, so it's normal when you realize different tastes, textures, or colors among various avocado types.
Please share my reading if you think it is valid and leave your comments below to tell me about your experiences with avocados.
References
Healthline. 2021. Avocado Benefits for Skin: Uses, DIY Recipes, More. [online] Available at: <https://www.healthline.com/health/avocado-benefits-for-skin#Food-Fix:-Foods-for-Healthier-Skin>