If you love cheese and usually pair it with dishes, you've probably heard the name of Muenster. It is one of those cheeses that everyone reviews as tasty and great to add to recipes and excellent to go with snacks like quick-and-delicious sandwich ideas, burgers, and salads.
So what makes this cheese unique? That is the taste of it. To know what the taste of Muenster cheese is, please read the article below. It will give you a better understanding of this cheese and useful information that will help when eating cheese or adding it to recipes.
Keep reading!
What Is Muenster Cheese?
Muenster is an American semi-soft cheese product made from pasteurized cow's milk. Unlike the characteristics of white American cheese, Muenster is light yellow with orange peel possibility from annatto or paprika to add flavor, color, and uniqueness to it.
Muenster has a soft, smooth texture, quite similar to many best-loved brie cheese products on the market. And there are numerous dishes that you can make with Muenster cheese.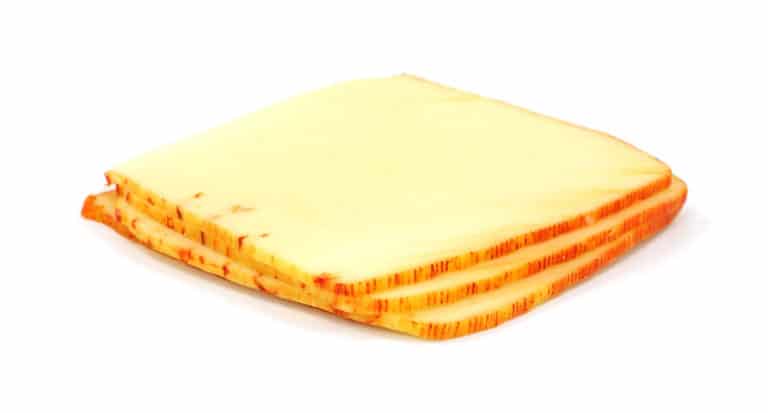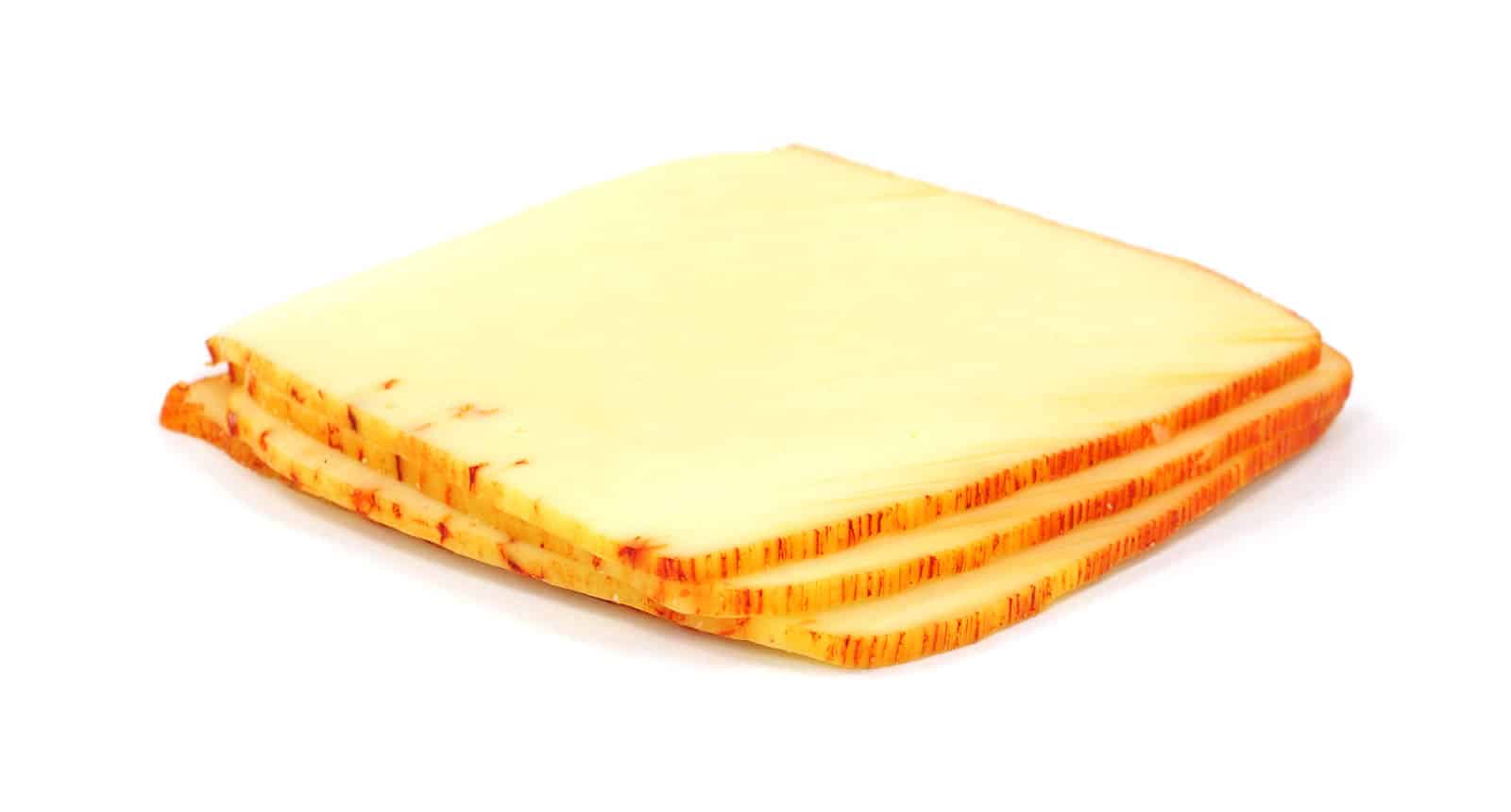 History Of Muenster Cheese
Benedictine monks have made Muenster cheese in the Alsace region of France with the original goal of saving the milk and feeding people. When beginning, it is called "Munster," after the monastic term.
Genuine French Munster cheese is made from the milk of grass-fed cows in the Vosges mountains, eastern France, then it is available in different versions, and the preparation is also slightly changed to suitable for the environment and conditions in regions. Currently, Muenster cheese is produced in Germany, France, and the United States.
What Does Muenster Cheese Taste Like?
Muenster flavors vary from light, bland to sharp, and when properly aged, they can give a rich flavor with an intense aroma. Added ingredients such as annatto colorant or paprika also make flavor to the Muenster.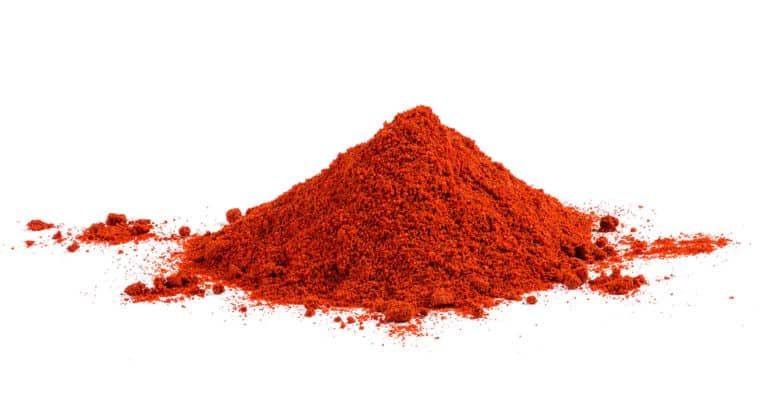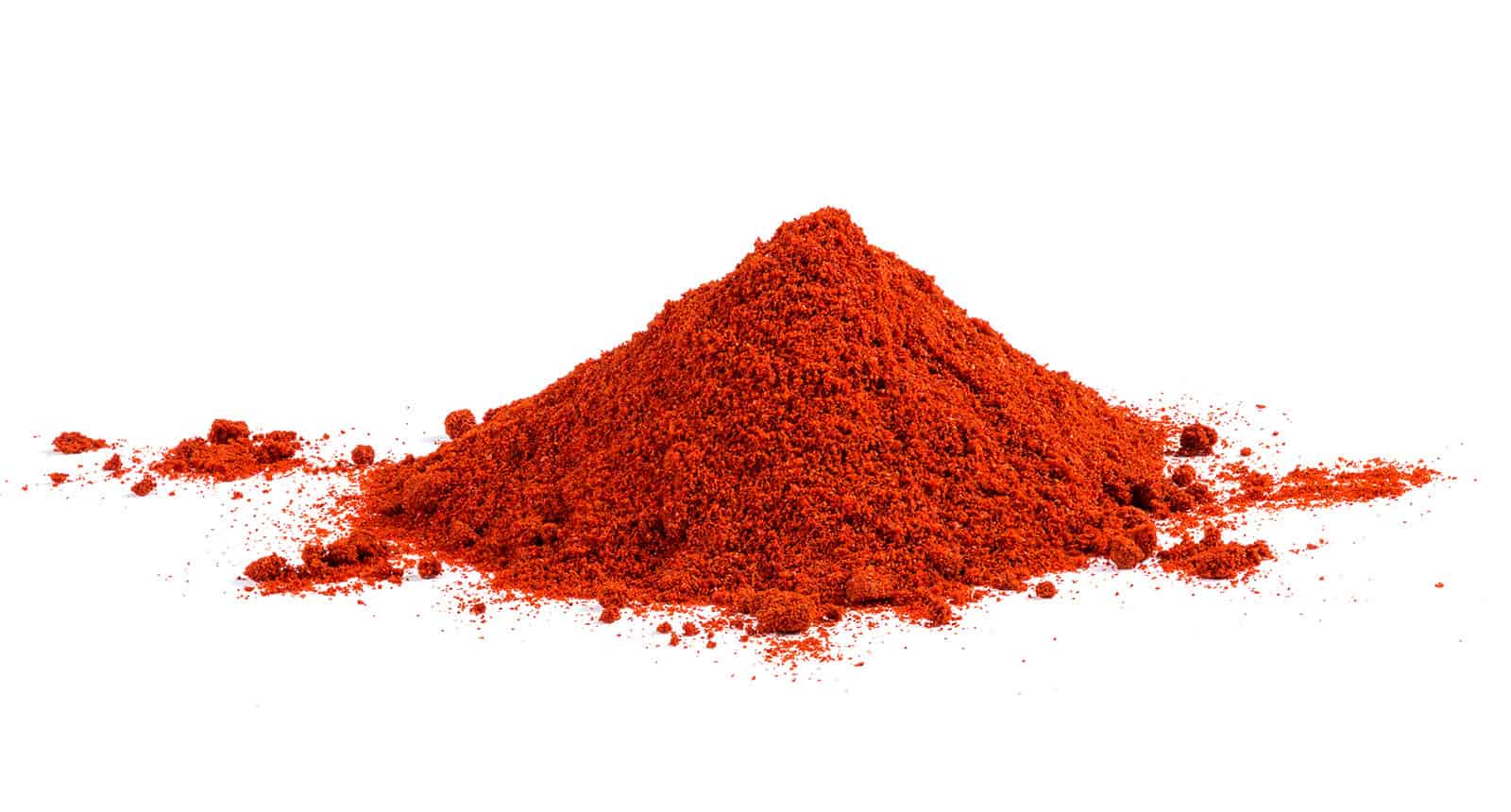 Thanks to its gentle taste, Muenster will not overwhelm the flavor of other ingredients when coming to dishes. Muenster cheese products in the US have a lighter flavor and aroma than their European counterparts.
What Can You Use Muenster Cheese For?
Muenster's mellow flavor is incredibly versatile and adaptable to a wide variety of dishes, so Muenster cheese appears in a wide variety of recipes.
Muenster has a soft texture and melts well with a light texture, so it is often used for appetizers or snacks like grilled cheese sandwiches, quesadillas, pasta, pizza.
It is also the perfect cheese for meat dishes such as chicken and beef to prepare a spectacular dinner for your beloved family. Anyway, don't limit your creation in cooking as their versatility is amazing.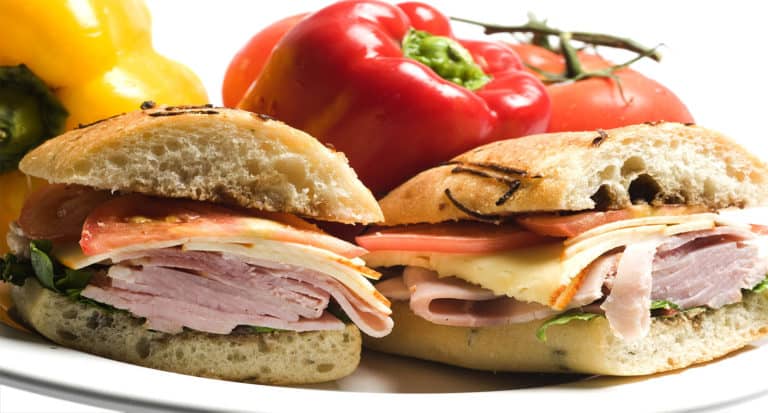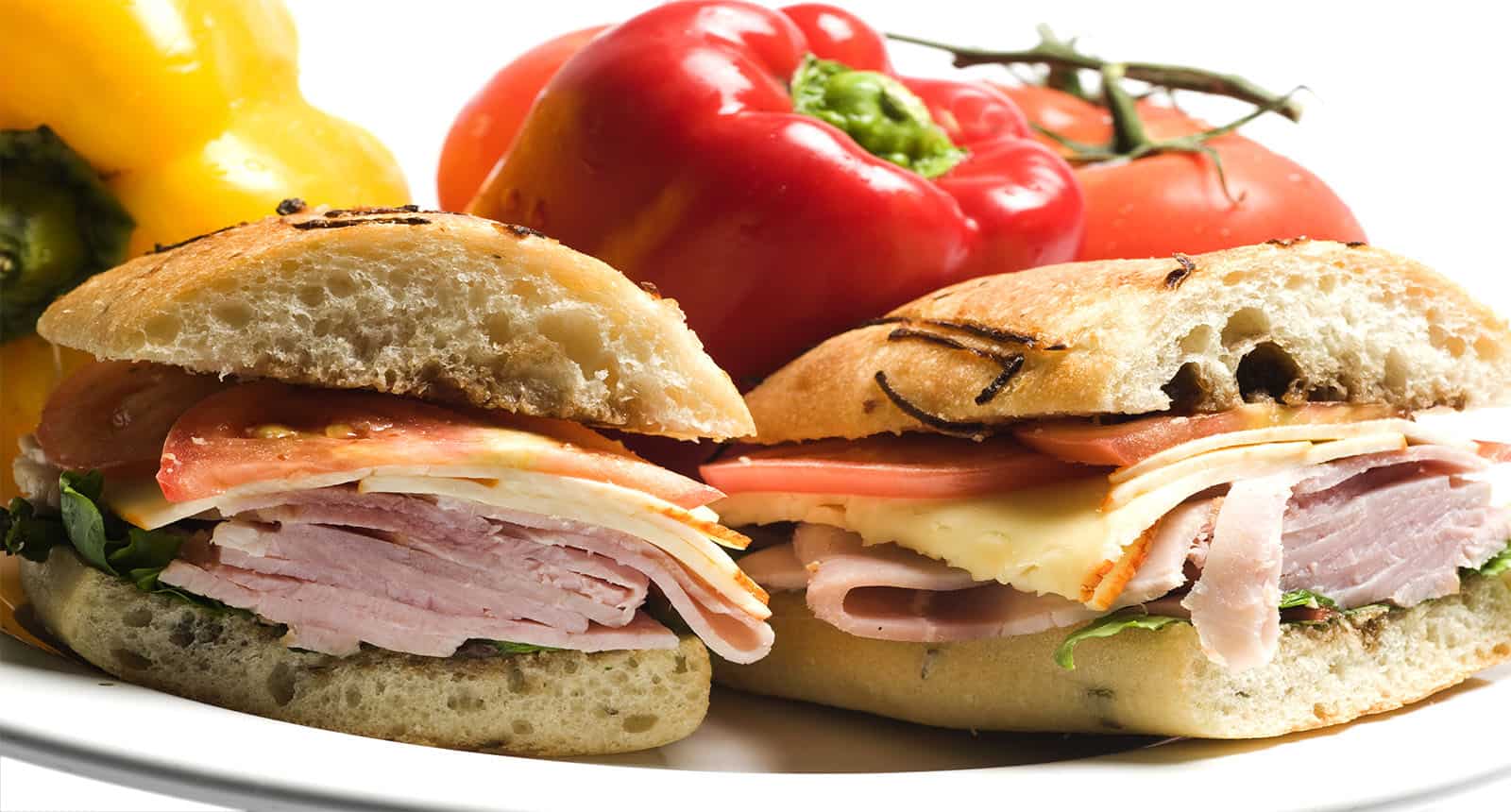 You can add muenster cheese to a sauce for more flavor, and when eating with fruits, it gives you a very new and delicious experience.
Furthermore, if you use Muenster for your fondue treat, don't miss out on some wines to enjoy with fondue, for example, pinot noir, Beaujolais, merlot, chardonnay, pinot gris, or brown, pale, or stout beers.
Is Muenster Cheese Good For Health?
It is one of the best cheese for health with many nutritions and some of its benefits as:
Support cardiovascular health: Muenster cheese contains vitamin B12, which helps keep the cardiovascular system healthy and helps synthesize red blood cells.
Strong bones and muscles: Thanks to the high content of protein and calcium, Muenster cheese is an intelligent choice for bone health as well as muscle.
Maintain overall health: It contains many nutrients like fiber, potassium, sodium, monounsaturated fats, and sugars that keep health balanced.
Good for people with lactose intolerance: Muenster cheese is a great option for people with lactose intolerance as it is low in lactose compared to other cheeses. Therefore, if you are lactose intolerant, you can still eat it in moderate amounts without bloating, bloating, or nausea.
How Is Muenster Cheese Made?
American Muenster cheese is produced in a process similar to that of Alsatian Munster, and there are differences to make it unique.
Muenster is the product of pasteurized cow's milk, heated to about 90 ° F to create an environment for lactic acid and rennet enzymes to grow and thicken.
Curd is cut into small squares and cooked at 100 ° F for a short time to form a shape and drained by light pressure. They start to age at high humidity during colder temperatures.
Next, the cheese is added with saltwater and an orange-red colorant. With the small pieces, the aging process is complete in about 2-3 weeks, while large cheeses can take up to 3 months.
FAQs
The following suggested questions and answers will help you eat Muenster cheese more effectively, so take a moment to read them!
Expectation Vs. Reality
Muenster cheese is delicious with a mild flavor that melts well and blends significantly with a wide range of dishes, from snacks to cooked dishes. Moreover, when adding to recipes, it will not lose the flavor of the other ingredients.
Not only does it makes deliciousness to dishes, but Muenster cheese also has incredible health benefits. It is available in vegetarian versions; therefore, if you are on your diet, you don't have to worry about missing out on this delightful cheese.
Although Muenster cheese can pair with many different dishes, depending on your taste, make suitable matches to have dishes tastefully!
Is Muenster your favorite cheese? What food do you usually eat it with?
I hope this article helped you better understand muenster cheese, its flavor, and accompanying dishes. If you have any questions you want to know more about Muenster cheese, please leave comments below, I will reply soon.