You want to grab some avocado oil bottles from the supermarket during its big sale, but you are not sure how long avocado oil can last. Or you have some leftover avocado oil stored in your pantry for a period of time, and you do not know if it goes rancid.
Do not worry! In this article, I will make it clear to you about the self-life of avocado oil and give you helpful methods and tips to preserve avocado oil.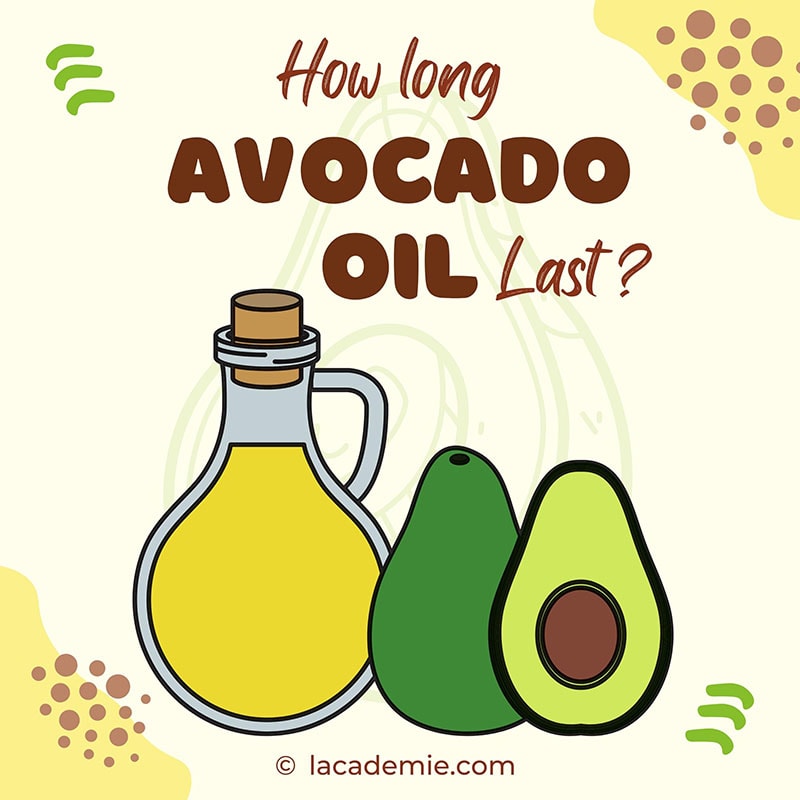 About Avocado Oil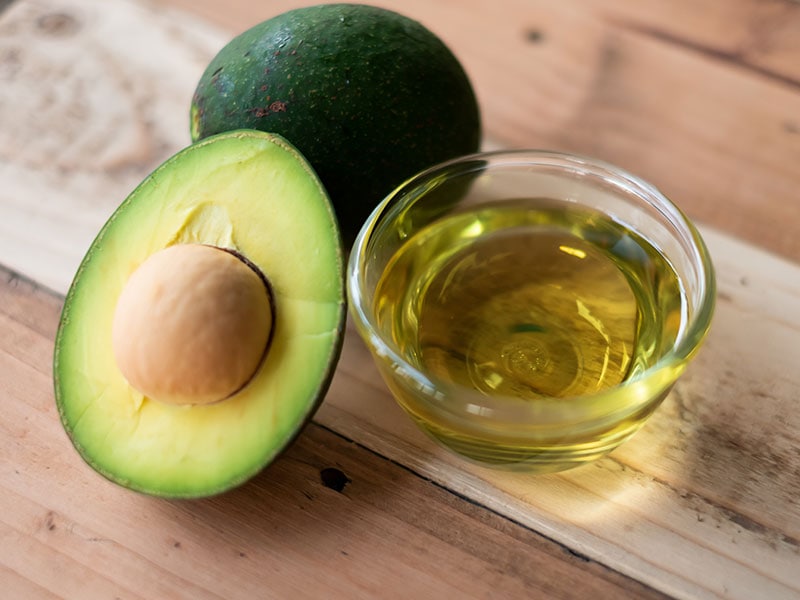 Different from most other fruits, avocado is rich in fat, so it can be used in oil manufacture. Though avocado oil is not as popular as olive oil, many people love avocado oil due to its great avocado flavor and nutrition values.
Avocado oil helps reduce blood cholesterol levels (1) and blood pressure (2) , which improves your heart health.
Lutein, a carotenoid found in avocado oil, also strengthens your eyes health (3) and prevents age-related eye issues (4).
Besides, regularly consuming avocado oil brings benefits of improving skin condition (5) and wound healing (6).
This fantastic cooking oil made from avocado is versatile to be matched well with different dishes such as salad, grilled meat, and baking products. The high smoking points of avocado oil are also perfect for stir-frying.
Avocado oil's high smoking point also makes it one of the most suitable oil for deep-frying chicken. When opting for avocado oil, remember to choose the refined kind, as its delicate flavor is more compatible with fried chicken.
Have you ever wondered whether avocado oil is suitable for baking? As it turns out, avocado oil's flavor works really well in improving baked goods' overall taste and texture.
Besides being a nutritious cooking ingredient, avocado oil is a reliable skincare product. This kind of vegetable oil can be applied directly to the skin, used to make a face mask, or added in creams and lotions.
Does Avocado Oil Go Bad?
Yes, it does. Like most vegetable oil products, avocado oil will go bad over time, and its nutrients and vitamins will also diminish.
Especially, the exposure of the oil to light and oxygen will lead to chemical reactions in the oil's content, which will quicken its degradation (7).
Freshness plays a crucial role in determining the quality of avocado oil, so you should follow the strictly storing methods I am going to show you through this post to keep avocado oil fresh for use.
Avocado Oil Expiry Date Comparison Table
For the best avocado consumption, you should take priority on purchasing products coming with the latest manufacture date (MFG).
In addition, you can reference the following chart to know roughly how long avocado oil can last when stored properly in the pantry or fridge.
| Places To Store | Unopened Avocado Oil | Opened Avocado Oil |
| --- | --- | --- |
| Pantry | 9- 12 Months | 6-8 Months |
| Fridge | 1 Year | 9-12 Months |
| Freezer | 1 Year | 1 Year |
To determine the quality of avocado oil, you should not solely consider these estimated numbers. Instead, you need to notice common signs of oil spoilage by going through the next part of this post.
How To Know If Avocado Oil Goes Bad?
Spoiled avocado oil will rarely come with visible signs, so it is difficult to identify whether the oil goes bad or not by solely looking at its color.
Instead, to test the oil quality, you can take a sniff of it. If it has a rotten or spoiled smell, the oil surely goes rancid. At this point, it's better to throw away the oil and find something else to replace avocado oil, as yours is no longer safe to consume.
In addition, you can also check its taste since the ruined oil usually has odors different from its original pleasant flavor.
How To Store Avocado Oil?
Preserving avocado oil is not tricky, but it is necessary for you to keep in mind the preserving rules. There are three places for you to store avocado oil, as below:
In The Pantry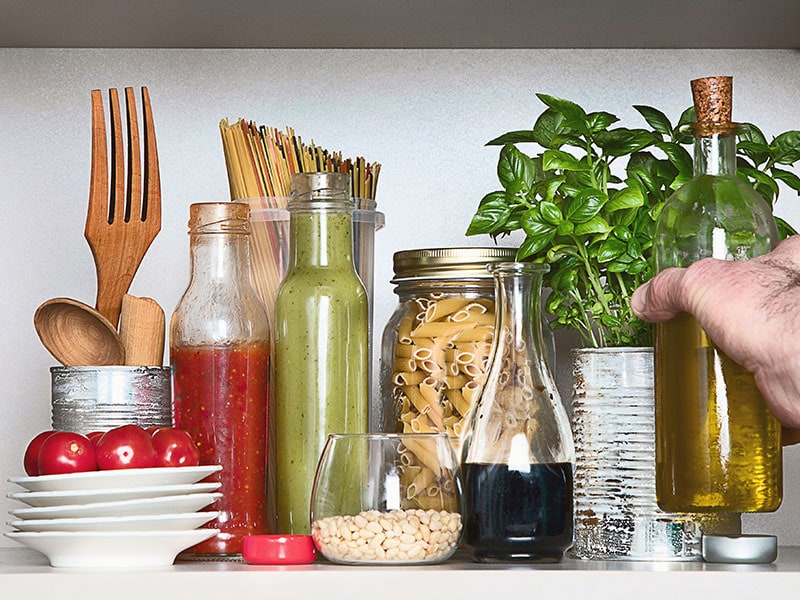 Dark and dry the pantry or kitchen cabinet is the ideal place for you to preserve avocado oil. These places prevent the oil from exposing light and heat that can accelerate oil degradation.
However, this storing method just applies well with sealed avocado oil bottles rather than opened ones that need to be stored in environments with little oxygen.
In The Fridge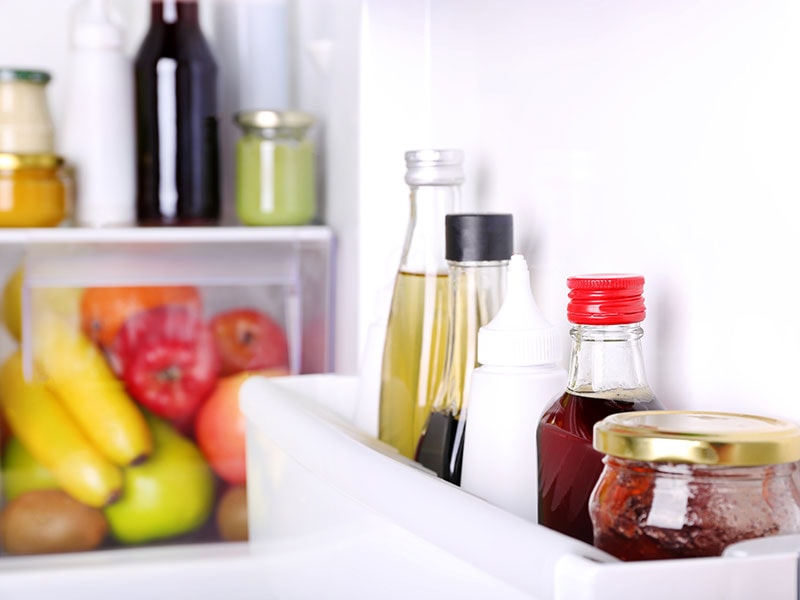 Preserving avocado oil especially opened products in the fridge is a great idea to prolong its shelf life.
When stored in the fridge, the avocado oil can be kept away from heat, sunlight, and oxygen, which help retain the oil quality for long-term consumption.
Although the oil will get cloudy or milky when stored in the fridge, its flavor and nutritional content are not affected.
In The Freezer
Though freezing avocado oil is not a popular method, it can let the oil last up to a year. Just follow these steps to preserve avocado oil in your freezer.
Step 1: Check temperature
The freezer's temperature should be set at 35 to 37 °F
Step 2: Prepare a dark freezer-safe container
Step 3: You can pour the oil directly into the container or keep the oil in its initial bottle if it can be sealed tightly with its lid
Step 4: Note the oil's expiry date on the container or bottle before popping it in the freezer
How About Thawing Avocado Oil?
When you leave the oil in the fridge or freezer, it will turn a solid texture with a cloudy color. Don't panic! Because it is completely normal.
To make the oil turn back its usual consistency and color, you need to place it at room temperature. After some minutes or hours, the oil turns to its initial clarity and then can be used as usual.
You can also dip the frozen oil bottle in warm water to defrost it faster.
In addition, you can spoon amounts of its firm texture and put them directly into your hot dishes on heat. It will gradually melt and mix with your food.
The Dangers Of Ruined Avocado Oil
When you realize some leftover avocado oil in your pantry goes rancid, you should stop consuming it since the oil is no longer safe for your health.
Besides its unpleasant smell, the spoiled avocado oil contains toxins that are harmful to consumers' health by damaging cells and increasing the risks of diabetes, cancer, and other health issues (8)
What Can I Do With Expired Avocado Oil?
If you have some rancid avocado oil, do not toss it. You can utilize this spoiled stuff for different purposes.
1. Apply It To Iron Or Steel Tools.
Just rub some avocado oil on metal surfaces such as hammers or shovels as a lubricant and rust preventative
2. Use It As A Lamp Oil Alternative.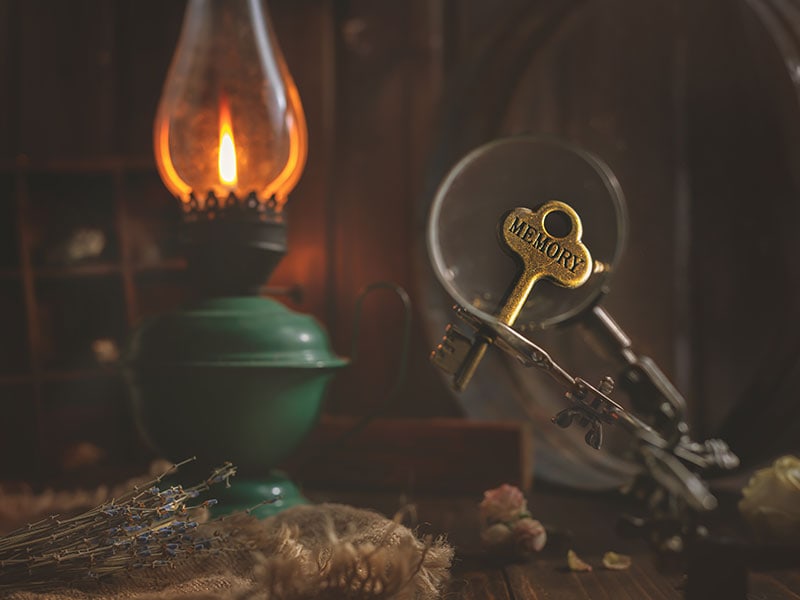 Although it cannot work well as lamp oil, it will bring you the same amount of light as a candle. Last but not least, it allows you to avoid wasting.
3. Use It As A Polish To Improve Your Furniture Condition.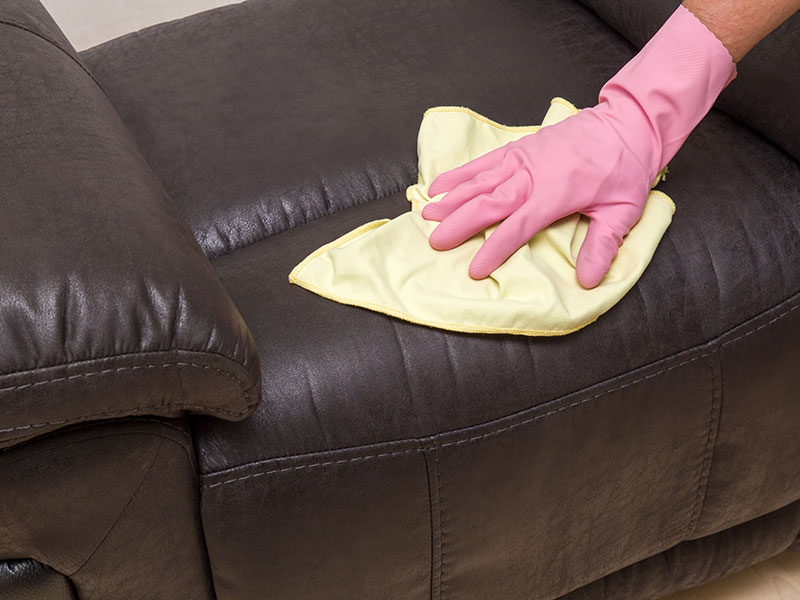 To do this, you need to mix equal amounts of vinegar and oil that will form a perfect substance to revive the old, scratched wood furniture such as chairs, tables, cutting boards, or butcher blocks.
Moreover, when it comes to objects made of leather such as purses, sofas, or shoes, the oil acts as a layer of protection that helps preserve and make the leather's surface softer. This will prolong the furniture's life.
To make a pleasant-smelling mixture, you can mix avocado oil with some drops of lavender or citrus.
In addition, in order to prevent wicker and rattan furniture and baskets from splitting and cracking, you first take out a cloth and drop some oil on it. Next, just gently rub it on your furniture's surface.
Additional Tips And Advice
To let you have a better experience in purchasing and using avocado oil, I provide you with some awesome tricks.
1. Strictly Follow The Avocado Oil Storing Rule.
Remember to tightly seal the avocado oil bottles or containers and then put them back in the fridge or freezer after use to minimize the effects of light and oxygen on the oil.
2. Be More Careful In Choosing Avocado Oil Products.
When purchasing avocado oil products from the store, you need to notice the below features so that you can grab the high-quality oil for your home.
Expiry Date: You should spend time referencing the expiration date of different avocado oil bottles to take those having the furthest expiry date.
This is because they are the freshest ones that will bring the most savory flavor to your recipes. In addition, you can store them longer than the others.
Acidity: Pay attention to the products' nutrition labels and invest money in brands containing the lowest amount of acid.
In fact, to manufacture oil products with low acid levels, there are no chemicals added to the extraction process. Moreover, the low temperature is required strictly, so the oil still retains its essential nutrients and minerals.
In addition, the low acid oil can last longer than an oil product high in acidity.
Dark Bottle: A clear glass bottle can show the light yellow color of avocado oil, which makes the products more attractive.
However, it is better for you to choose the products coming with dark glass bottles because they can prevent the oil content from exposure to sunlight that will degrade the oil quality.
3. Do Not Utilize Expired Avocado Oil As A Skincare Product.
When avocado oil expires, it will lose all of its nutritional values that are beneficial for your skin.
In addition, toxins in the expired oil could cause skin damage, especially irritation.
4. Throw Away Used Avocado Oil Properly.
In order to avoid the mess that avocado oil may cause when it is tossed out of your kitchen, I offer you some useful tips for oil disposal:
Do not handle the oil when it is hot: Just wait for it to cool down, collect it into a soda can, and then seal the can carefully before tossing it in the trash can.
Freeze the oil before discarding it: Put the containers with used avocado oil in the freezer until the oil texture becomes solid. After that, you can use a spoon to take it out and then throw it directly in the trash can.
Pour the cooled oil into plastic bags with paper trash: The paper garbage such as paper towels or tissues will partly absorb the oil, which reduces the oil mess.
Keep the oil out of your sink: The fat can coat the pipes and make them stuck, which cannot be simply solved with water or soap. More importantly, the blocked pipes may result in flooding and sewage backups.
Do not dispose of the oil into compost in your garden: The oil smell in the composting pile can appeal to rats that will make interruptions during the composting process.
FAQs
I would like to provide you with detailed answers to common questions related to using and storing avocado oil you will be concerned with.
Preserve Avocado Oil Properly Or Nothing!
There is no doubt that you should consume and effectively preserve avocado oil during a short period of time and even sooner than its expiry date so that you can enjoy both the most natural flavor and great nutrients of this fruit oil.
In addition, just roughly calculate the amount of oil you need for weeks or months to know how much avocado oil you should purchase to meet your recipes.
If you have any ideas on consuming and storing avocado oil, you can share them with me and everyone in the comment section below. When finding my post helpful, give me a like or share!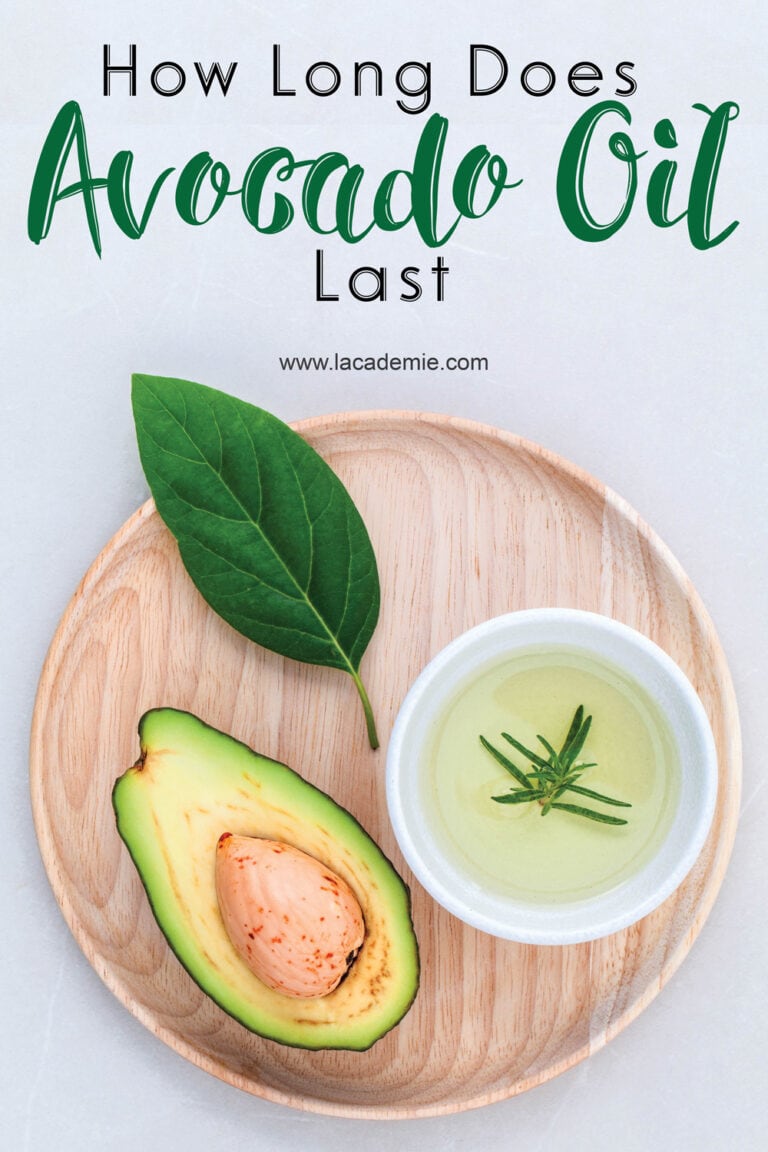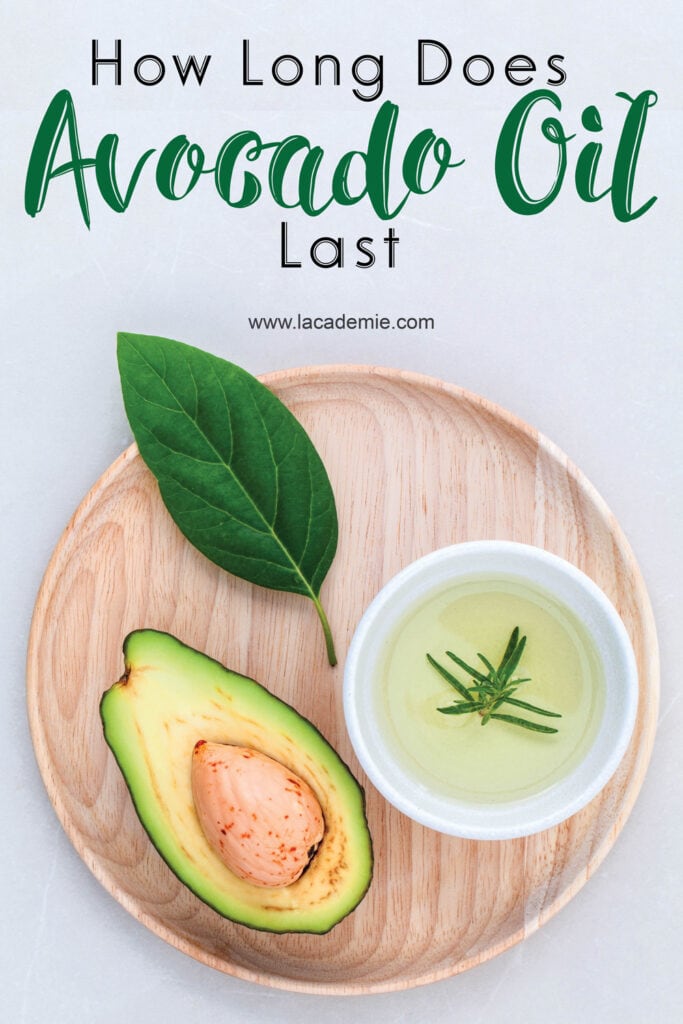 References
Kritchevsky D;Tepper SA;Wright S;Czarnecki SK;Wilson TA;Nicolosi RJ; (n.d.).
Salazar MJ;El Hafidi M;Pastelin G;Ramírez-Ortega MC;Sánchez-Mendoza MA; (n.d.).
R;, A.-A. el-S.M.A.T.Z.K.A. (n.d.).
Glaser TS;Doss LE;Shih G;Nigam D;Sperduto RD;Ferris FL;Agrón E;Clemons TE;Chew EY; ; (n.d.).
Stücker M;Memmel U;Hoffmann M;Hartung J;Altmeyer P; (n.d.).
de Oliveira AP;Franco Ede S;Rodrigues Barreto R;Cordeiro DP;de Melo RG;de Aquino CM;E Silva AA;de Medeiros PL;da Silva TG;Góes AJ;Maia MB; (n.d.).
Sherpa, N. (2002). The oxidation stability of extra virgin avocado oil.
Y;, T. N. B. M. Y. M. O. (n.d.).