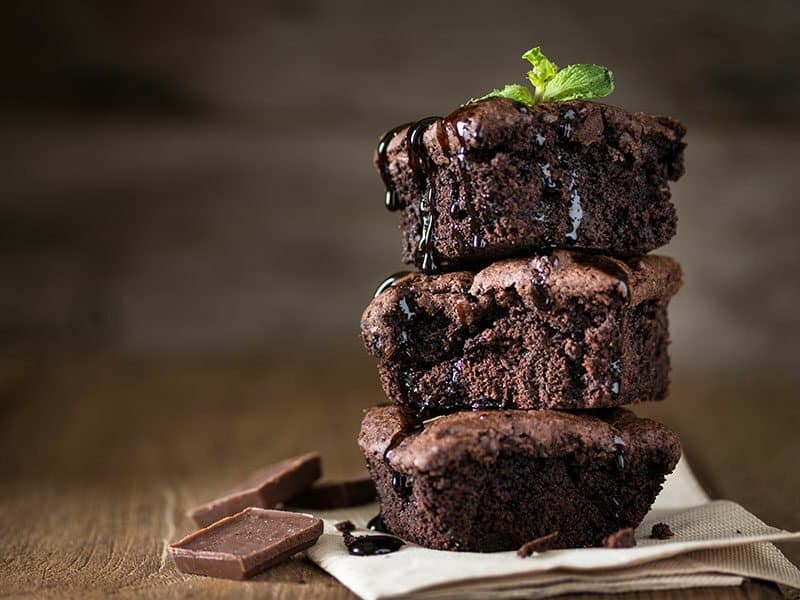 With many of us struggling to know how to tell when brownies are down, making sure that your brownies are properly baked is actually not too hard if you know the right way to check them. .
The perfect brownies come in the form of not being underbaked yet not overbaked either. This article here will provide all the knowledge you need on knowing how to tell if your brownies are perfectly baked.
Let's get started!
How To Tell When Brownies Are Done In Brief
There are a few ways to check if your brownies are done, but some should just be used as an estimation and if possible, you should check them using tools to have a more accurate result.
1. Read the recipe.
2. Check the brownies colors.
3. Use a toothpick or alternative tools
4. Use a cooking thermometer.
I will explain more in detail below so you can understand more clearly.
Let's Talk About The 3 Types Of Brownies
Did you know that texture-wise, there are 3 types of brownies? Other than that, there are many vastly different brownie versions you must try. Understanding brownies' texture will help you whip up the perfect brownies to impress everyone. Let's check them out:
1. Fudgy Brownies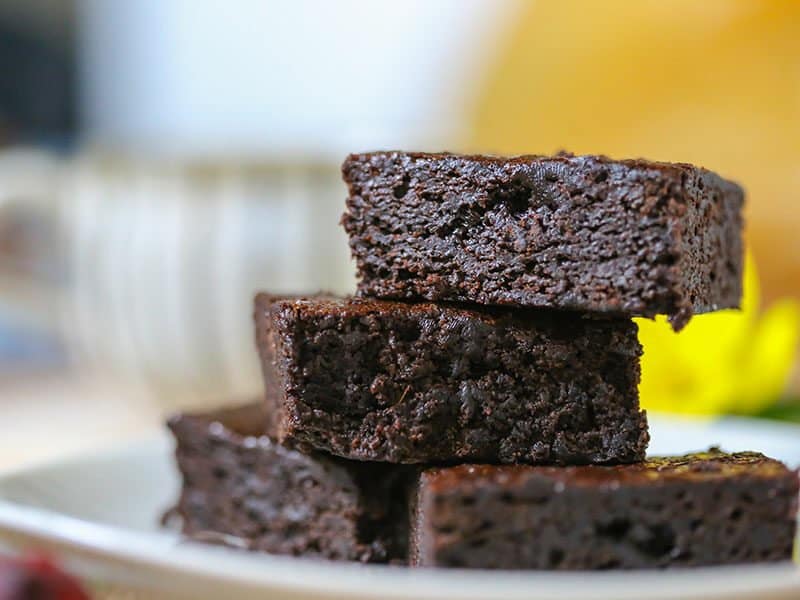 Fudgy brownies are the ones that are gooey, thick and rich in chocolate, buttery, and very moist. Compared to the cake-like, these brownies are made with less flour but more with chocolate and butter.
You might want to know more:
2. Chewy Brownies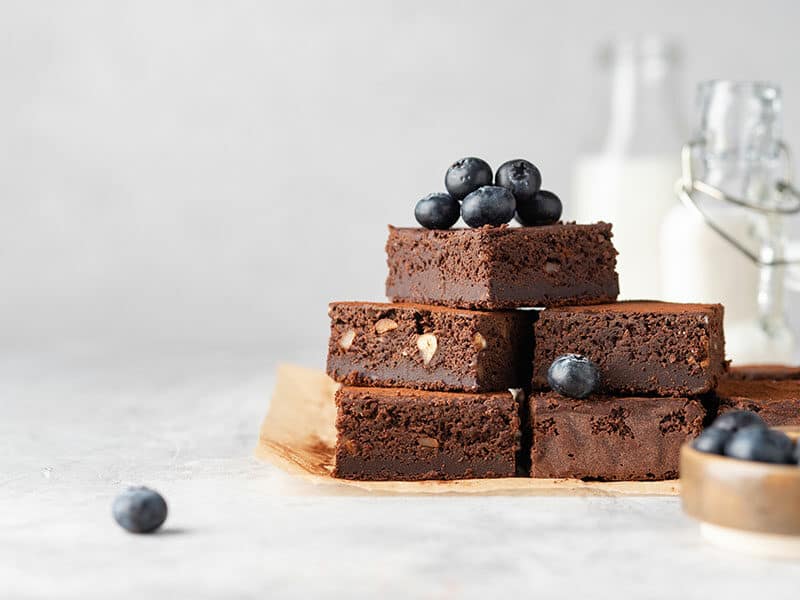 Chewy brownies are the classic ones, somewhere between the fudgy brownies and the cake-like brownies. Their texture is still very dense with chocolate and moist, but there will be a bit more flour added and that makes these more tender.
Watch: How to make chewy brownies
You might want to know more:
3. Cake-Like Brownies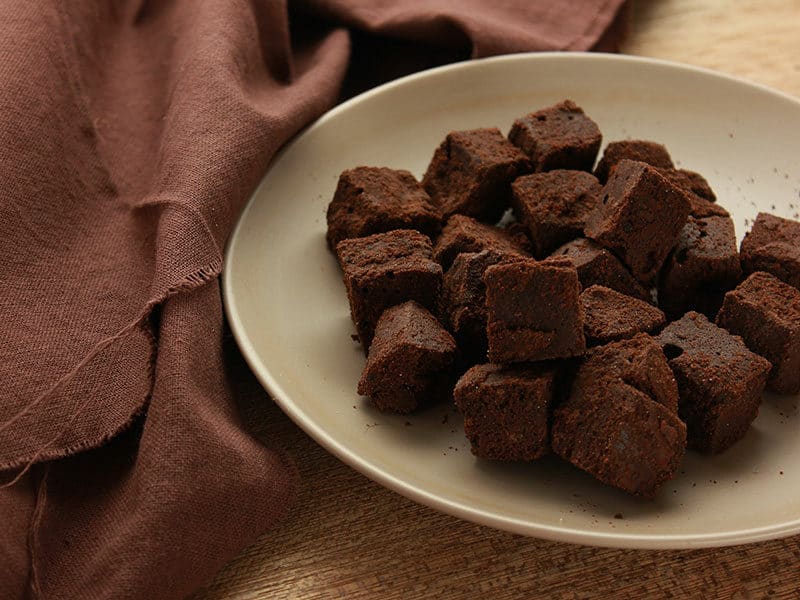 Cake-like brownies are made with more flour and less chocolate and butter, which makes their texture less gooey but fluffier like a cake.
Cake-like brownies should not be confused with brownie batter made into cakes via various methods. Essentially, brownie cake can have a similar texture to cake-like brownie, or it can resemble the fudgy and chewy varieties. In other words, brownie cake's texture depends on the mix.
You might want to know more:
So, How To Tell When Brownies Are Done?
Being able to determine if brownies are done is very important, as it can impact the timespan brownies stay fresh, as well as their taste. Generally, it's better to test with a tool like toothpick to see if brownies are truly baked or not since visual cues alone can be quite unreliable.
Even so, I will include all the most helpful methods to tell if brownies are done so you can choose your preferences.
Read The Recipe
The most classic way to tell if your brownies are done or not is by following the instructions and baking time on the recipe.
However, there are many factors like the size, material, and quality of the pan you use to bake brownies to the temperature of the oven that may differ the baking time, and this is where the recipe book should only be a sample but you should not solely depend on the descriptions.
Don't be impatient if I don't cover the methods to keep brownies fresh. In this article. I will go over that matter another day. For now, let's focus on the best ways to see if your brownies are ready to serve, okay?
Check For The Crack (Only For Fudgy And Chewy Brownies)
This only applies to fudgy brownies, and it really works well all the time! All you need to do is check for the crack on each brownie's surface. When you see the shiny cracks on a set surface, it is the perfect time to take your fudgy brownies out of the oven. They will be gooey and moist, but not underbaked.
Other Appearance Factors To Consider
For all types of brownies, if you see the edges of brownies shrinking away from the baking pan with cooked edges appearing on the pan, it may also be an indicator that your brownies are well baked.
However, there may be some cases where the edges are shrinking but the batter is not properly heated yet, so it's recommended to combine this with other methods such as checking for the crack or with a toothpick.
Use Toothpick Or Alternative Tools
Toothpicks or alternative tools such as a small thin and sharp knife, bamboo skewers, or cake tester should be used rather than just depending on the two methods above since a toothpick can let you check the inner part of the brownies and see if they are perfectly baked or not.
All you need to do is to poke a toothpick inside the center of the brownies and check the texture inside. Depending on the types of brownies, the expected texture of a perfectly baked brownie will change. Let's check below for each type!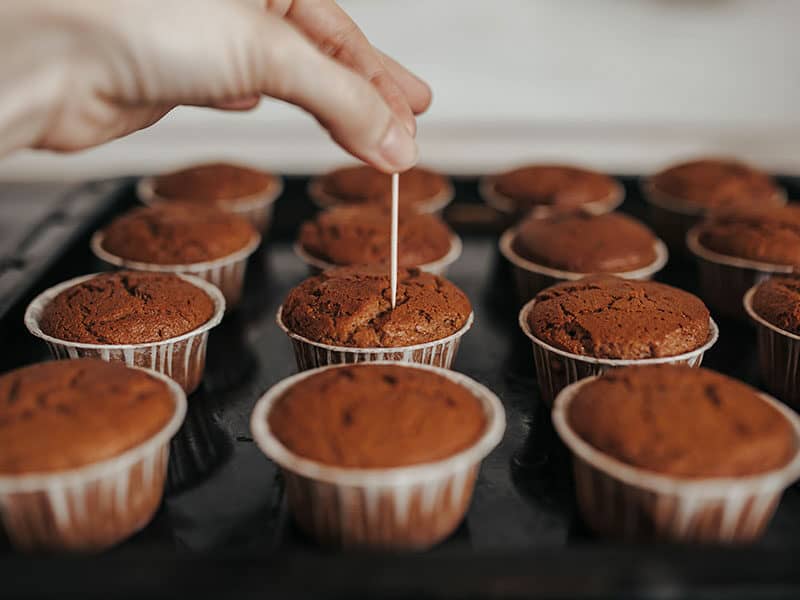 Fudgy brownies/ Chewy brownies: After poking the toothpick in the brownies, if there are crumbles that are stuck on the toothpick, it means that the brownies are properly baked. However, with smooth batter and no crumbs sticking on the toothpick, it means that the brownies are still underbaked.
Cake-like brownies: After poking the toothpick in the brownies, if the toothpick comes out clean without any batter sticking on it, it means that the brownies are properly baked.
The Most Accurate Tip: Use Food Thermometer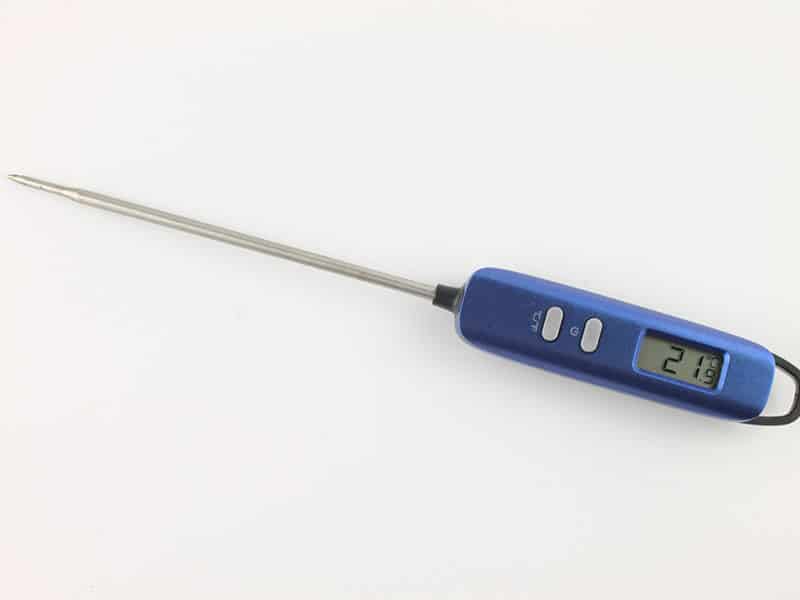 Not everyone bakes often and so this food thermometer may not be that common for you, but if you do have it or are interested in getting one, this food thermometer measures accurately if your brownies are properly baked or not.
Same as the toothpick method, you poke the thermometer from the center of the brownies. If the temperature reaches anywhere between 170 – 200 degrees, it means that your brownies are perfectly baked!
One thing you need to be careful of is to not let the thermometer touch the bottom of the pan, as the pan is hot so the temperature you are measuring might be wrong.
FAQs
Here are a few Q&As that I think you would want to take a look at when baking your brownies.
How Did You Like It?
The perfect brownies for you will really depend on what types of brownies you like! Some of us prefer to have a gooey fudgy brownies rich in chocolate and butter, some like the middleground where the brownies are less gooey but a bit more chewy, and some like to eat brownies that are similar to chocolate cakes but a bit thicker in chocolate batter.
As long as you follow the recipe's instructions and add some extra checking methods like check for the shiny cracks, use the toothpick test or check the center of your brownies by a food thermometer, you will get your favorite brownies being perfectly baked!
Have you tried baking and checking the brownies using the methods above? How were your experiences? Feel free to share with me your thoughts in the comment box below!