To prepare your Bisquick coffee cake, you just need to mix Bisquick baking mix with a few other common kitchen ingredients like milk, brown sugar, cinnamon, and egg. And you can quickly enjoy a delicious and fluffy cake.
In fact, coffee is only present in the title of the cake as there is no actual coffee in it. However, the ingredients, such as brown sugar and cinnamon, go well with the taste of coffee. So, a piece of Bisquick coffee cake with a cup of aromatic coffee is an ideal option for breakfast.
Besides, Bisquick Coffee Cake is also an excellent companion to black tea. And any child can enjoy this delicious cake with a glass of warm milk. So it is safe to say this is a perfect cake for the whole family!
Here is an easy-to-follow guide for home this delicious Bisquick coffee cake recipe.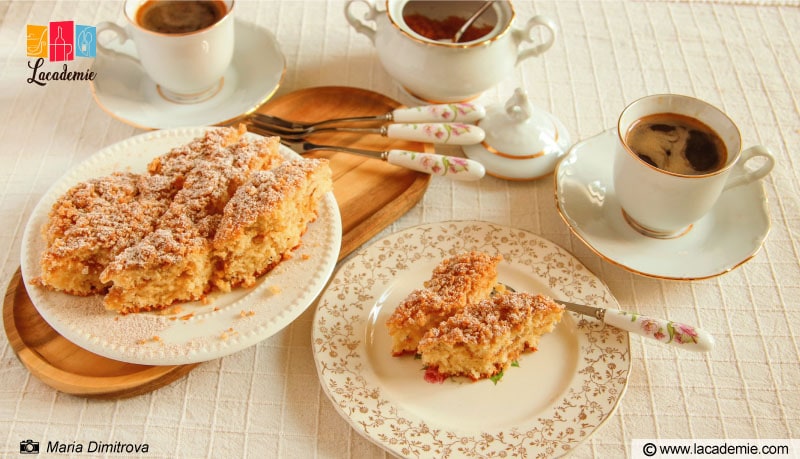 Tools
One of the biggest pluses of this recipe is you don't need to buy any fancy baking tool or cooking appliance to make Bisquick coffee cake. And here is what you should prepare.
Baking tray: Ideal size is about 10 inches (25 cm) in diameter. Remember to line it with baking paper. If you are not using baking paper, just grease the pan and dust it with a bit of flour. This will help to easily peel the cake from the sides of the pan after baking.
Large bowl: To mix ingredients for the batter
Medium bowl: To mix ingredients for the topping
Fork: To whisk and combine ingredients
Silicone spatula (Optional): To easily remove the batter from the bowl and spread it on the baking tray. If you don't have one, you can use a spoon to do it.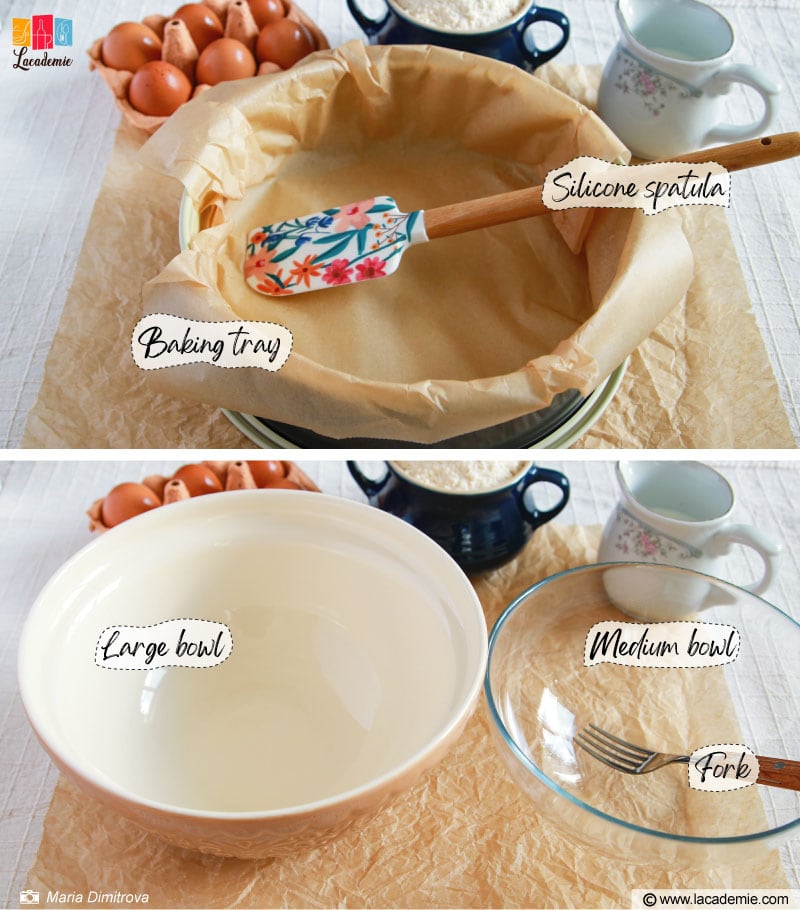 Key Ingredients
In this part, I will divide the ingredients into 2 parts. One is for the batter, and another one is for the topping.
For Coffee Cake
What I love about this sweet course is its simple and budget-friendly components. And, of course, there is no coffee here.
Bisquick baking mix: This is a ready-made mixture that is sold in packets in stores and is made from flour, baking soda, sugar, salt, and cold butter. You can also use it to make a tasty Bisquick strawberry shortcake.
White sugar: Use a little white sugar to sweeten the cake slightly.
Milk: I use 2% reduced-fat milk for this recipe, but you can use skim milk to lighten your cake or use almond milk or another plant-based milk if you prefer vegan ingredients.
Egg: You will need only 1 egg for this recipe. And you should use a fresh egg.
Cinnamon: Use ground cinnamon.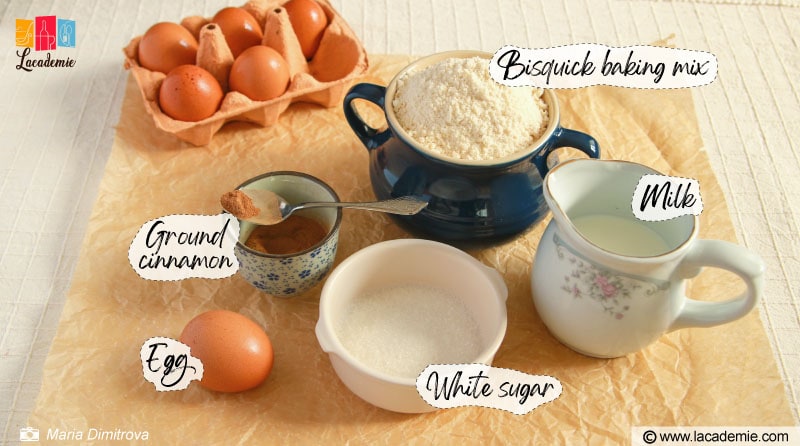 For The Topping
The topping's ingredients are similar to the batter. But the sugar I use here is brown sugar to create a molasses taste.
Bisquick baking mix: Add your homemade or packaged Bisquick baking mix.
Brown sugar: You should only use brown sugar for this part. Brown sugar has a rich molasses flavor that pairs perfectly with the cinnamon and adds flavor to the cake.
Butter: Opt for unsalted and cold butter.
Cinnamon: Ground cinnamon is the best choice.
Note: When you serve the cake, you can sprinkle it with powdered sugar and cinnamon.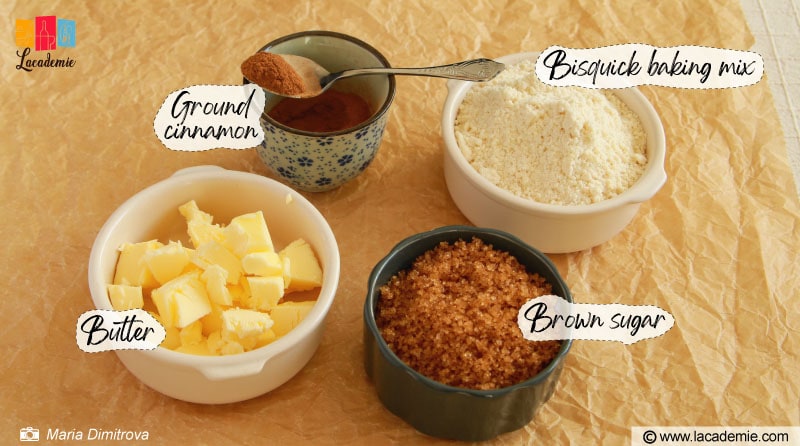 Instructions For Making The Cake
If you are new to baking, no recipe can beat this one regarding its simplicity in the making. With a few steps (mostly mixing ingredients), you can whip up a Bisquick coffee cake in a blink.
Step 1: Mix Dry Ingredients
Begin making the Bisquick Coffee Cake by first mixing the batter ingredients well. Pour the appropriate amount of Bisquick baking mix, white sugar, and ground cinnamon into the large bowl. Use a fork to mix well.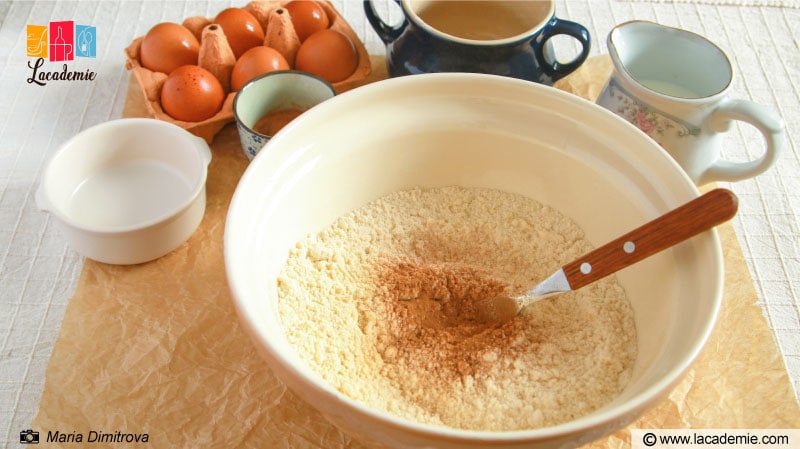 Step 2: Add Milk And Egg
Make a small hole in the middle and pour the milk and egg into it. Mix well with a fork or silicone spatula. Don't worry if the mixture has several little lumps. These are actually small pieces of butter from the Bisquick baking mix.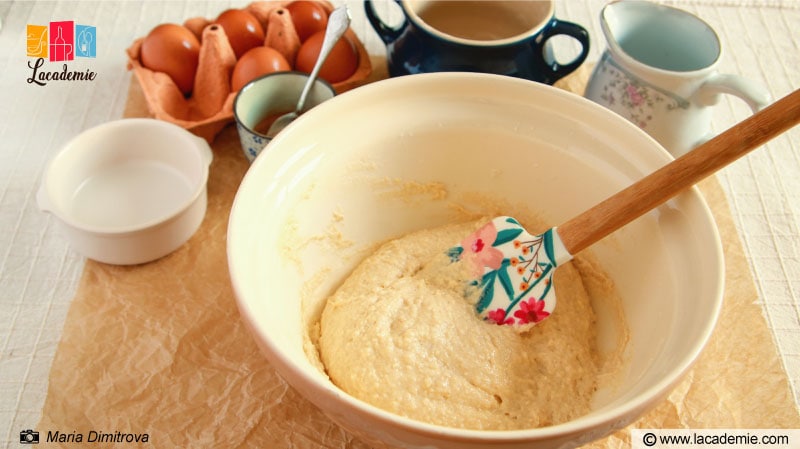 Step 3: Prepare The Topping
For the topping, pour the required amount of Bisquick baking mix, brown sugar, and cinnamon into the medium bowl and mix well. Add the chopped cold butter and rub well with your hands until you get crumbs.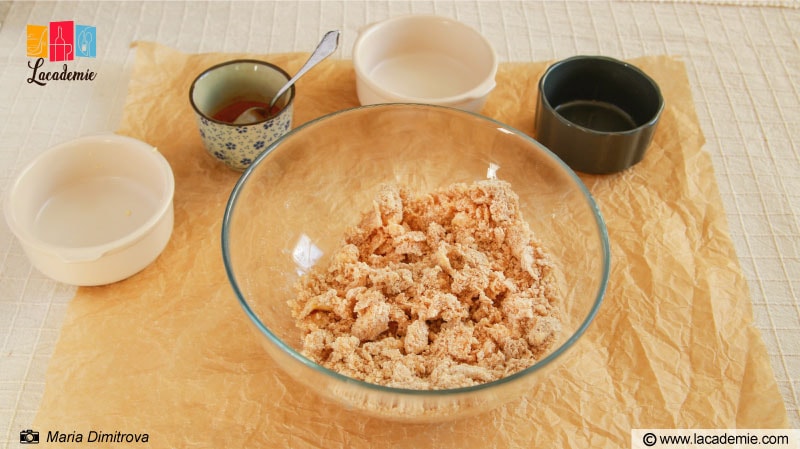 Step 4: Pour The Mixture Into A Baking Tray
Turn on the oven to heat up to approximately 350°F (180°C). Take a baking tray covered with baking paper, spread half the batter, and sprinkle with half the topping. Using the silicone spatula, spread the rest of the batter on top and sprinkle with the remaining topping.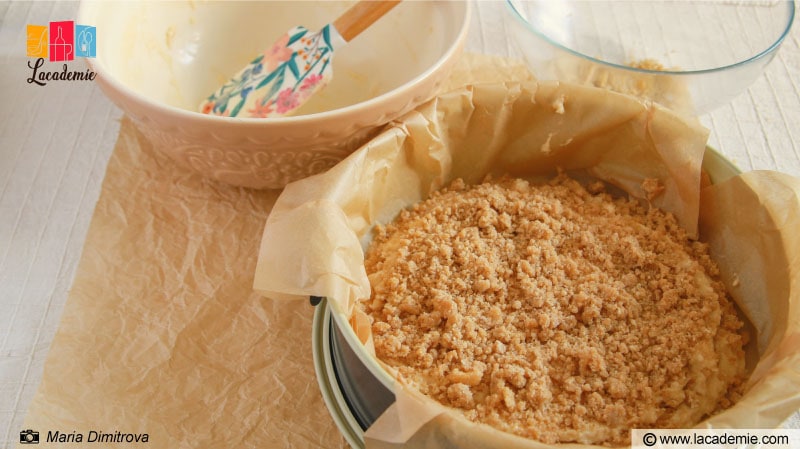 Step 5: Bake
Put the cake to bake in the already heated oven for about 20-25 minutes. Do not let it bake for a longer time because the cake will dry out.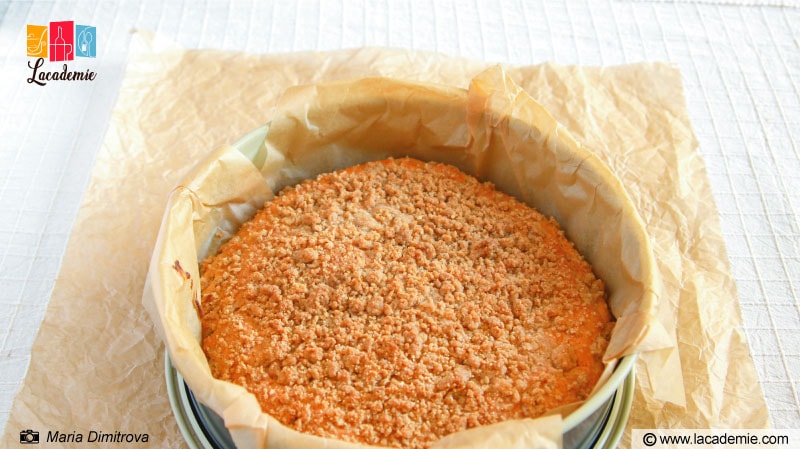 Step 6: Serve
Let it cool for about 10 minutes and cut it into pieces. Sprinkle it with powdered sugar and cinnamon, and serve.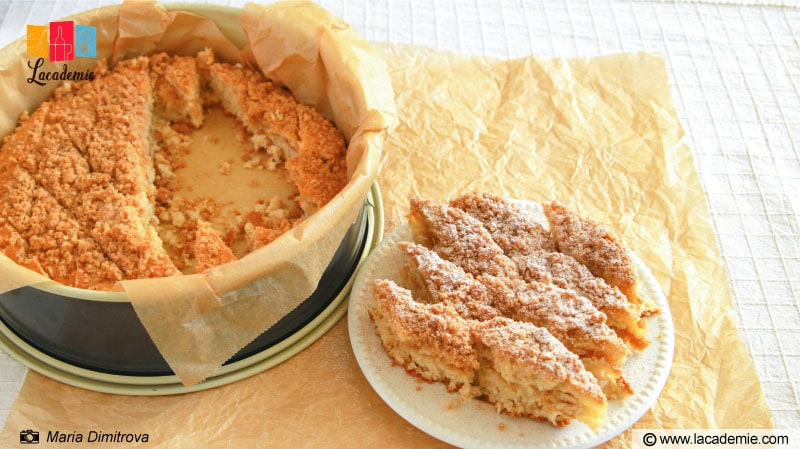 Some Extra Notes For A Perfect Bisquick Coffee Cake
Though it is a simple recipe for everyone, there are some minor yet very important notes that you should know.
Choosing top-quality butter to ensure your topping comes out crumbly and bold in flavor.
You can double the topping to make it more delicious.
Use a toothpick to check the doneness. Insert it into the cake, and if it comes out clean, your dish is ready to go.
Cinnamon is the top option to enhance the overall taste. But for a stronger flavor, feel free to choose apple pie spice mix, pumpkin pie spice mix, allspice, or nutmeg.
Crave some fruity hints? Add blueberries to the batter. But you will need to adjust the baking time (it would take a bit longer due to the liquid from the fruits).
If you want to add more crunchiness to your cake, chopped pecans will not let you down.
Never overbake it; otherwise, you will end up with a dry cake. So remember to check it 5 minutes before the cooking time finishes.
Tips And Tricks For Serving And Storing
Finally, let's check these serving and storage tips so you can enjoy your cake at its finest.
You must let your cake cool down before cutting it or sprinkling powdered sugar and cinnamon on it. For slicing, use a serrated knife for beautiful slices.
Serve this cake with your favorite drinks. They can pair well with various kinds of beverages.
They are best eaten warm.
You can store the leftovers at room temperature for a maximum of 2 days or up to 1 week in the fridge as long as they are kept in an airtight container.
For longer shelf life, you can also freeze it. Don't forget to wrap it with foil tightly and keep it in a freezer bag. They can retain their best quality for up to 3 months.
For reheating, just place your cold cake in a microwave (if it is a small piece) or in an oven (if it is a large portion). Microwave it for 10 to 20 seconds until warm, or preheat it in the oven for 6 to 10 minutes until warm (depending on how big your cake is).
Have A Nice Breakfast (Or Dessert) With A Bisquick Coffee Cake!
Bisquick coffee cake is a crunchy and fluffy cake you can enjoy as a breakfast or a dessert with your afternoon coffee. With the addition of Bisquick, your preparation is much quicker, with only 10 minutes.
Plus, making this cake is effortless since all you need to do is mix ingredients, spread it in a baking tray, then bake your cake in the oven.
So if you are trying to find a simple sweet treat to enjoy, regardless of normal days or special occasions, you will never go wrong with a Bisquick coffee cake.
Finally, I hope you have a good time in your kitchen with this recipe. And if you want your friends to have the same joy as yours, share this post with them. Thank you, and see you next time!
Nutrition Facts
10 servings per container
---
Amount Per ServingCalories231
% Daily Value *
Total Fat 9.6g

14

%
Cholesterol 30mg

10

%
Sodium 440mg

19

%
Potassium 76mg

3

%
Total Carbohydrate 33.6g

11

%

Dietary Fiber 0.9g

0

%
Sugars 13.5g

Protein 3.5g

6

%
---
Calcium

64

%
Iron

1

%
Vitamin D

11

%
* The % Daily Value tells you how much a nutrient in a serving of food contributes to a daily diet. 2,000 calories a day is used for general nutrition advice.