Bisquick strawberry shortcakes are perfect for a quick dessert. It can even get quicker if you have a ready-made Bisquick mix. In case you can't find it in stores or simply want to get your hands dirty, I will show you how to make a Bisquick mix at home in this recipe.
This gorgeous treat is so beautiful that you may hesitate to devour it. Have a bite anyway, and feel the juicy strawberries and creamy shortcakes rush over your mouth and down your belly. That mouthfeel is excellent beyond comparison.
Anyway, you can prepare and serve Bisquick strawberry shortcakes immediately or save them for later. Let this guide show you how!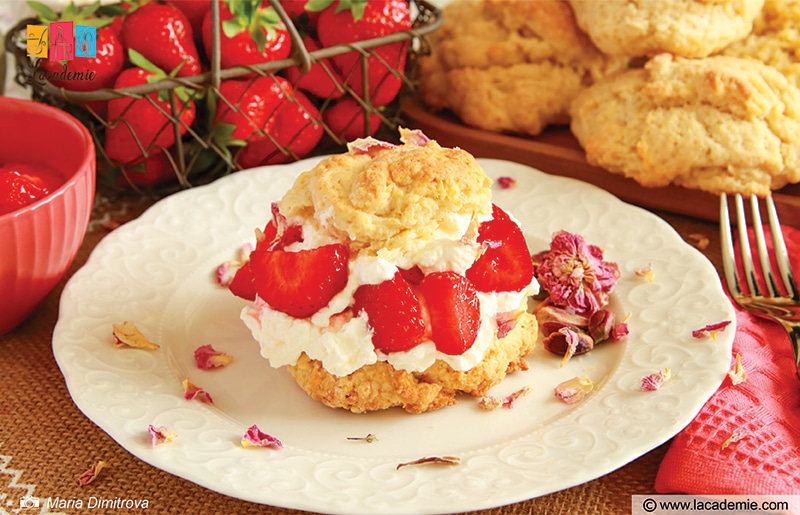 Tools
You're going to need the following kitchen gadgets to make Bisquick strawberry shortcakes at home:
Baking tray: for baking the shortcakes.
Bowls: a few large bowls are needed to prepare the shortcakes while mixing strawberries with sugar requires a smaller one.
Cutting board: for cutting the strawberries. You don't need a large one.
Knife: for cutting the strawberries.
Kitchen whisk: for beating the cream. Alternatively, you can whip the cream with an electric mixer.
Fork and spoons: for forming the shortcakes. You can skip them and do so with your oiled hands instead.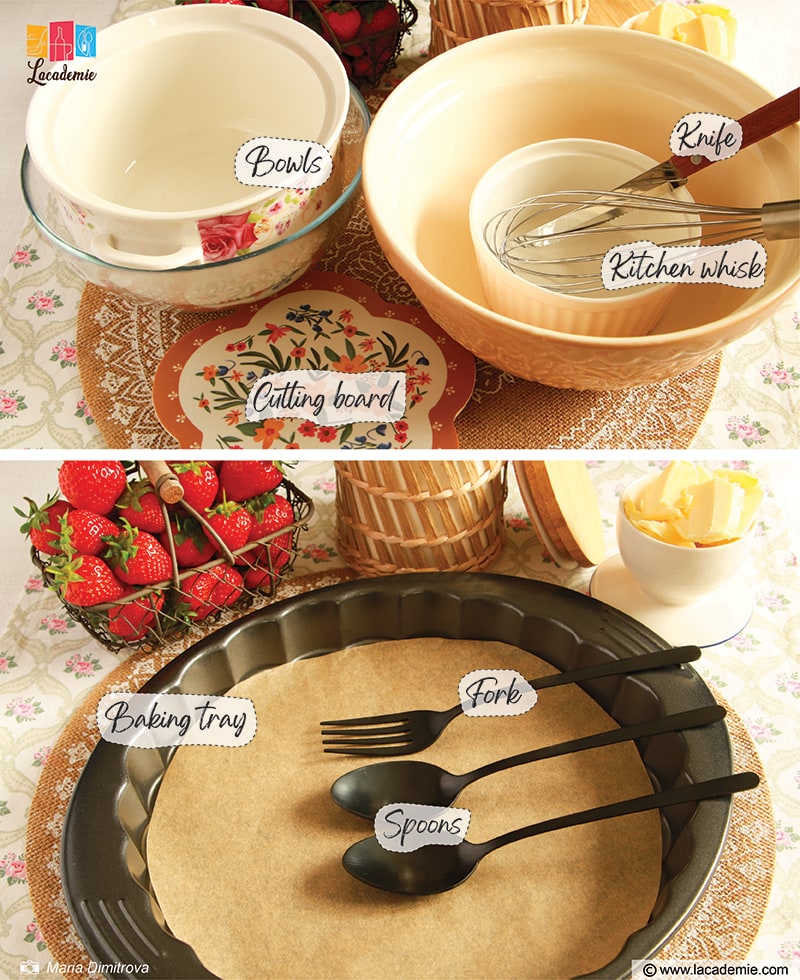 Ingredients
This dessert recipe doesn't need too many ingredients. It may need even fewer parts if you can use store-bought Bisquick baking mix.
For The Bisquick Strawberry Shortcakes:
Bisquick baking mix: This mix is sold in packets in stores. Alternatively, you can follow the recipe specified below to quickly and easily make it.
Butter: Both unsalted and melted types of butter are needed.
Sugar: While you can use any kind of sugar, I recommend the powdered one because it is easier to mix with whipped cream.
Milk: I use 3.6% fat percentage milk for this recipe, but you can use skim milk, almond milk, or another plant-based milk to lighten it.
Strawberries: Fresh, sweet, and ripe strawberries are the best ingredients.
Lemon juice: for balancing out the flavor of sweetened strawberries.
Heavy cream: for creating whipped cream to top the shortcakes.
Garnish: My favorite choices are ground walnuts, chopped strawberries, dried edible rose petals, etc.
For The Bisquick Baking Mix:
Flour: The most suitable option is all-purpose flour. You can use the gluten-free option if desired.
Butter: It has to be cold and unsalted butter.
Baking powder: This is a necessary ingredient to get nice fluffy biscuits.
Sugar and salt: for seasoning the baking mix.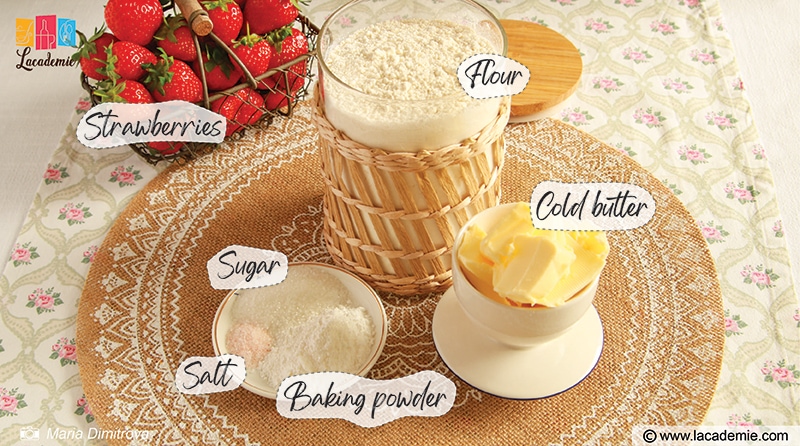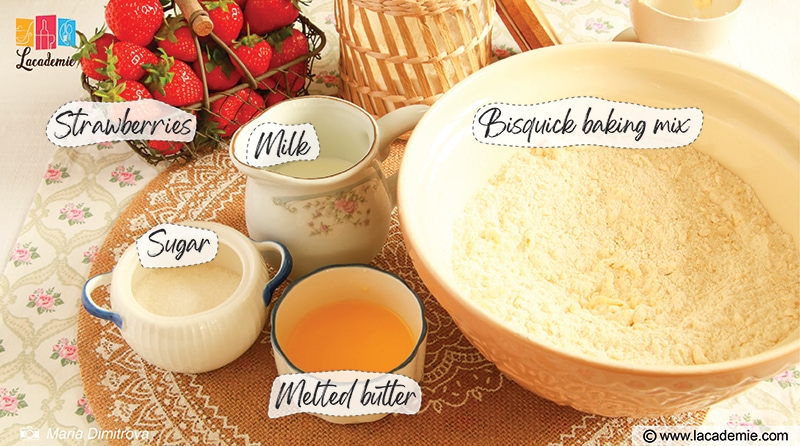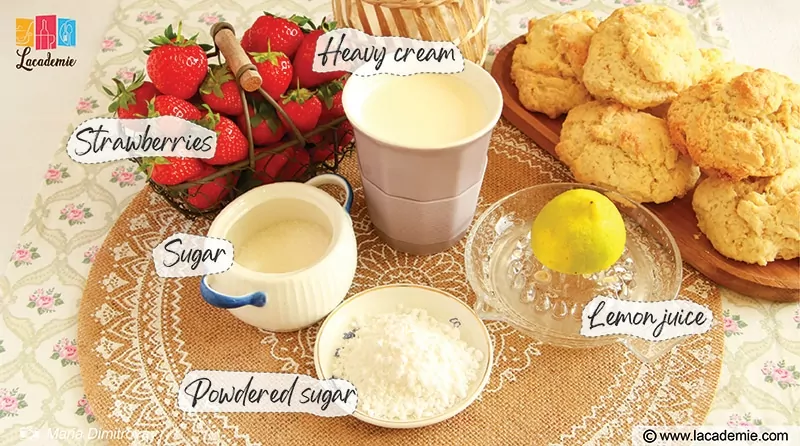 Instructions
This recipe shows you how to prepare both the homemade Bisquick baking mix and Bisquick strawberry shortcakes. If you use a commercial baking mix, just skip the first step:
Step 1: Create The Bisquick Baking Mix
In a large bowl, mix well the flour, baking powder, sugar, and salt. Add the cold butter cubes and rub them with the flour mixture with your hands until you get crumbs. Your Bisquick baking mix is ready!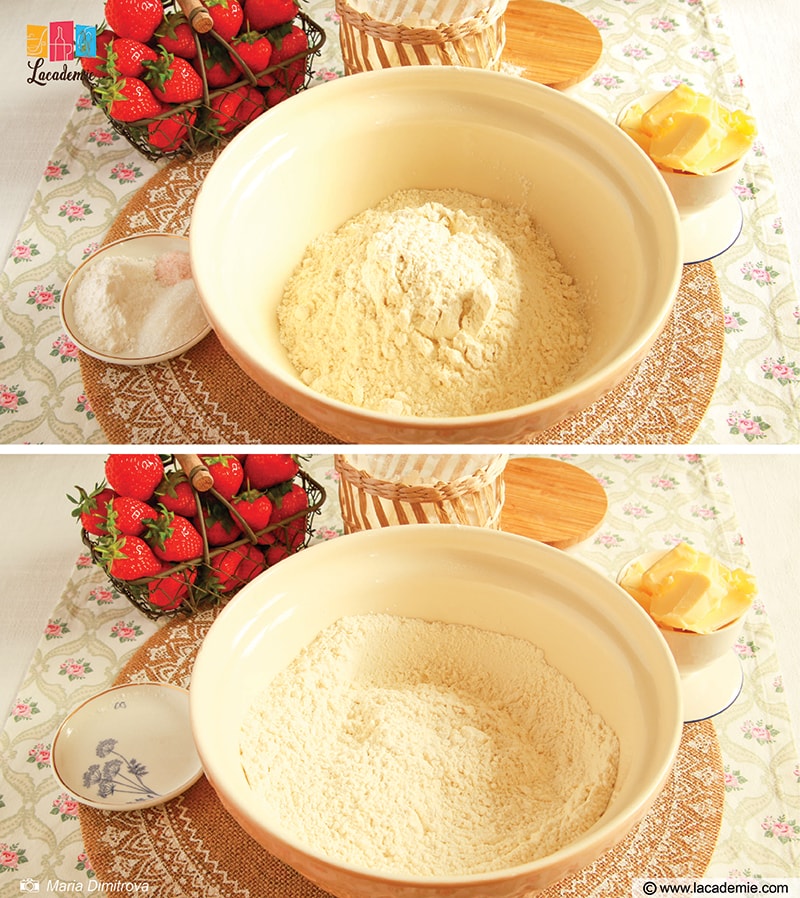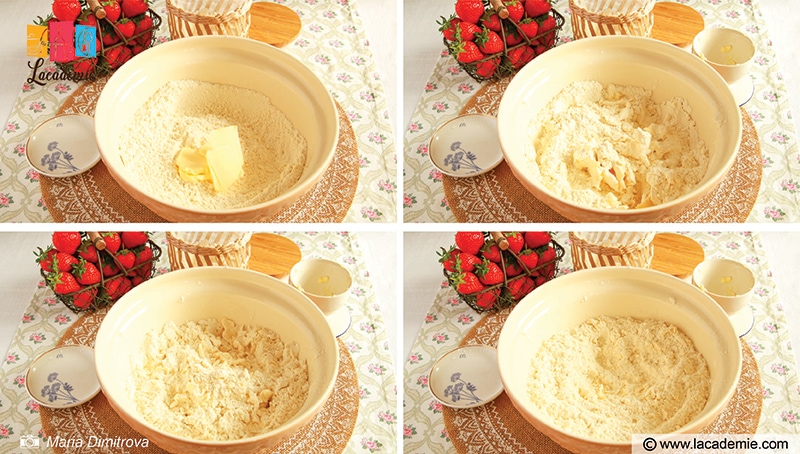 Step 2: Make And Bake The Shortcakes
In another large bowl, blend the Bisquick baking mix, sugar, melted butter, and milk to form a soft dough.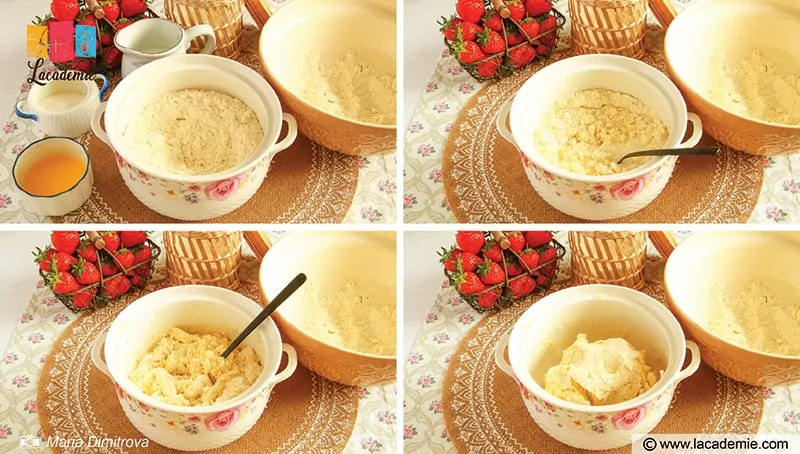 Line a baking tray with baking paper or a silicone baking mat. Use the two spoons to divide the dough into equal mounds in the baking tray. Press each mound lightly on top and move to the tray.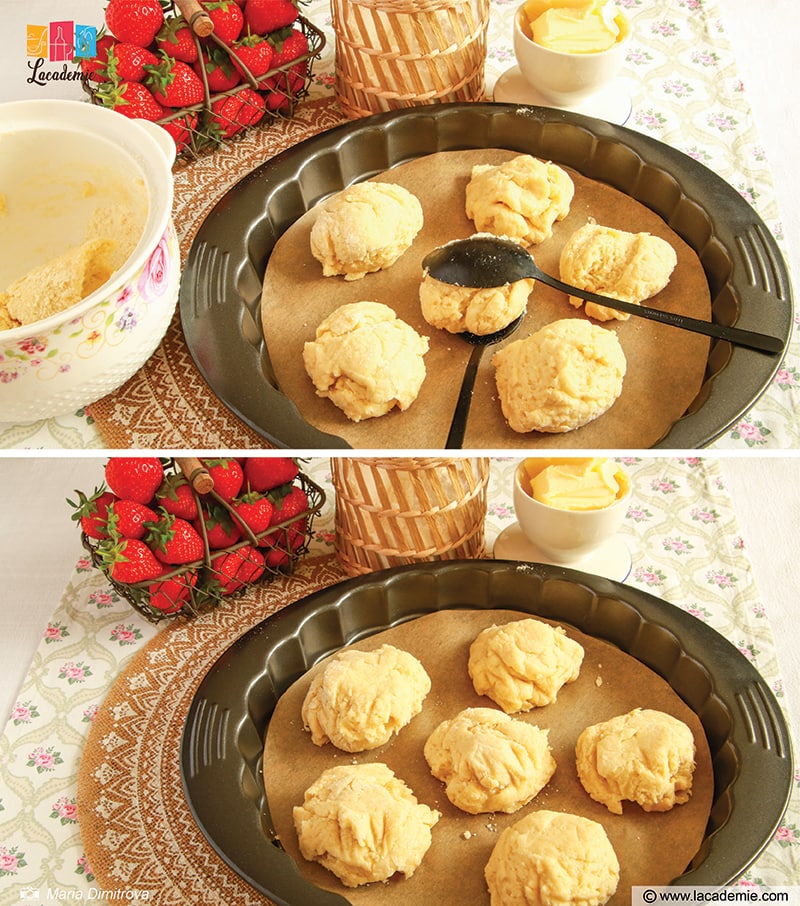 Bake at 350°F (180°C) for about 15-18 minutes or until the shortcakes are golden brown. Remove from the oven and allow to cool for at least 10 minutes.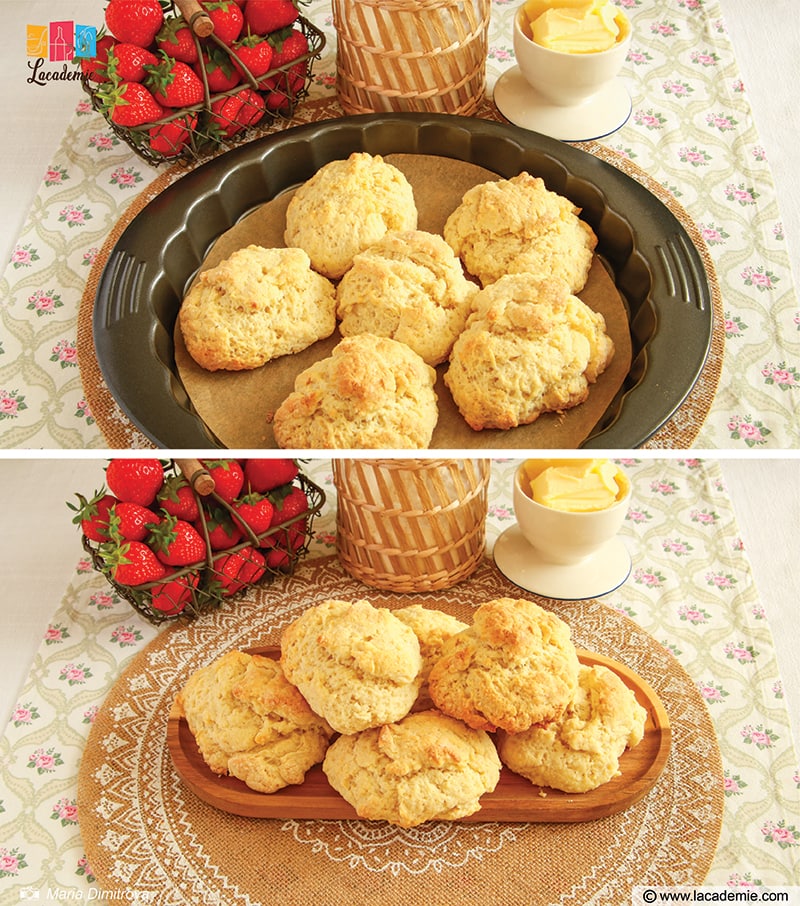 Step 3: Flavor The Strawberries
While you wait for your shortcakes to bake, prepare the strawberries. Chop the strawberries into pieces and put them in a smaller bowl. Cover them with the sugar and freshly squeezed lemon juice, then stir and set aside.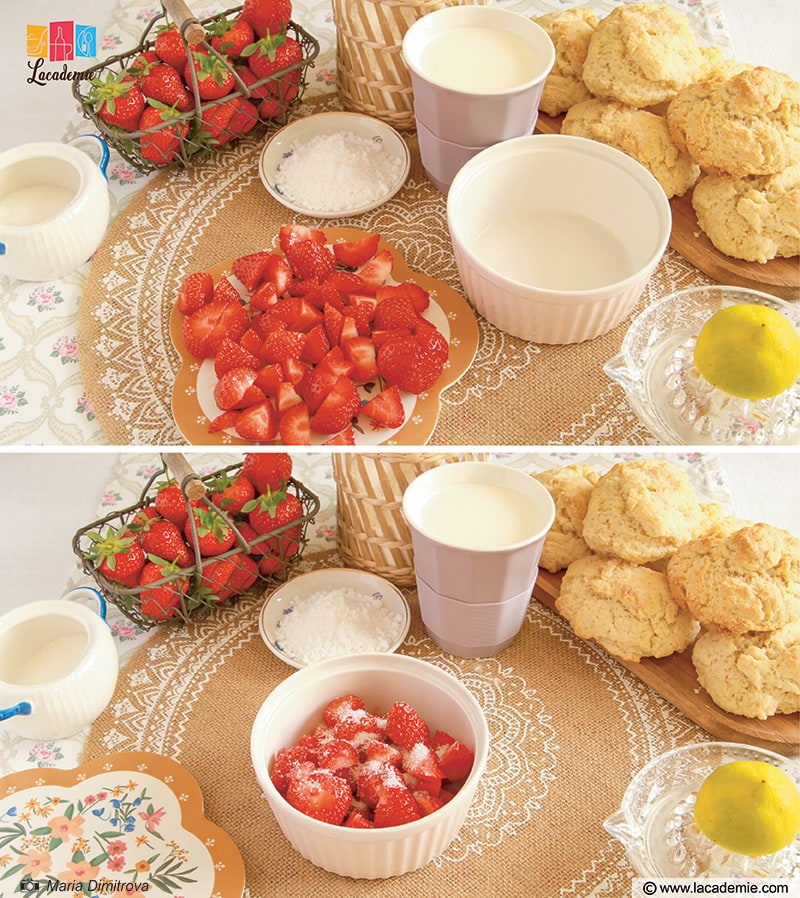 Step 4: Prepare The Whipped Cream
Pour the heavy cream and powdered sugar into a large bowl before beating them with a whisk until you get a fluffy cream.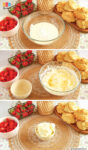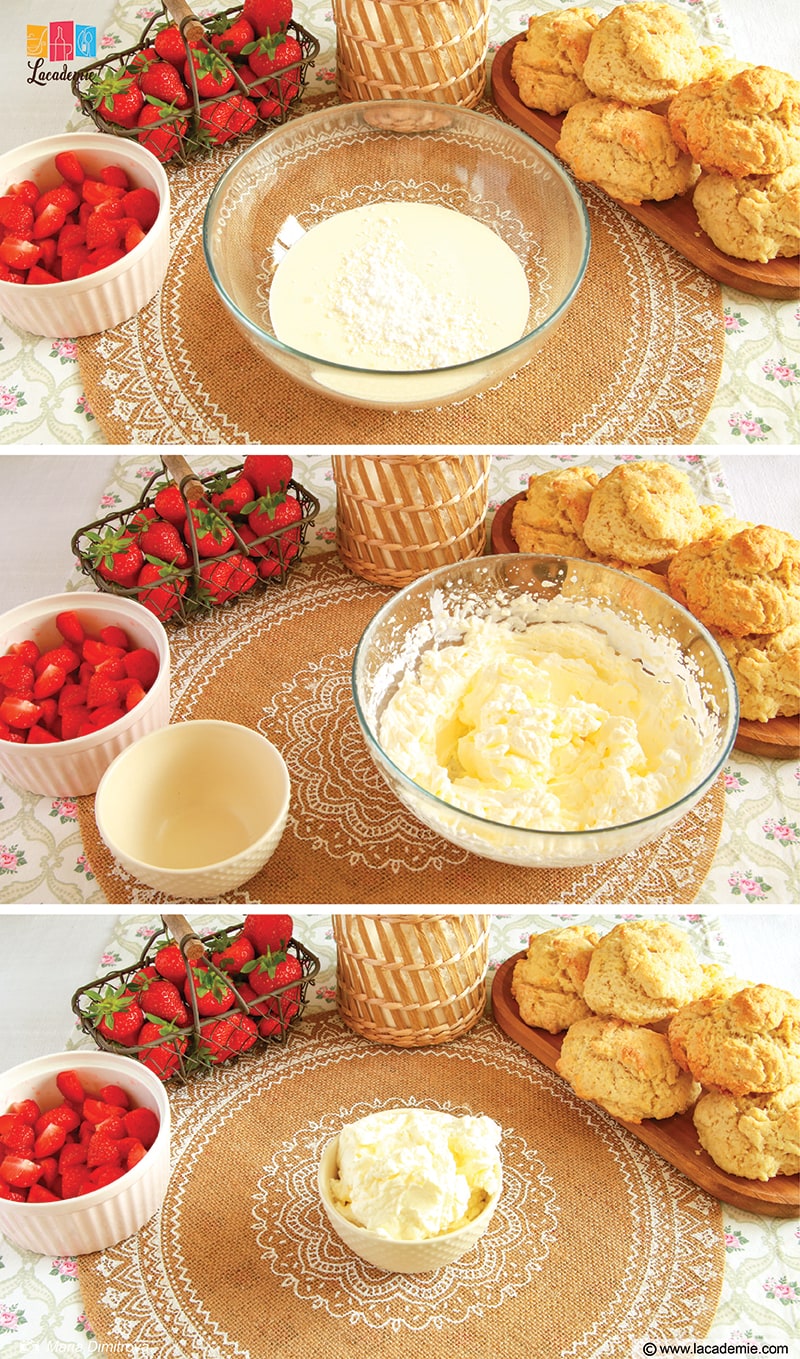 Step 5: Assemble The Bisquick Strawberry Shortcakes
When the shortcakes have cooled thoroughly, place one on a plate and cut off the top. Spread with the whipped cream, put chopped strawberries on top, cream again, and put the top back. Repeat for each shortcake.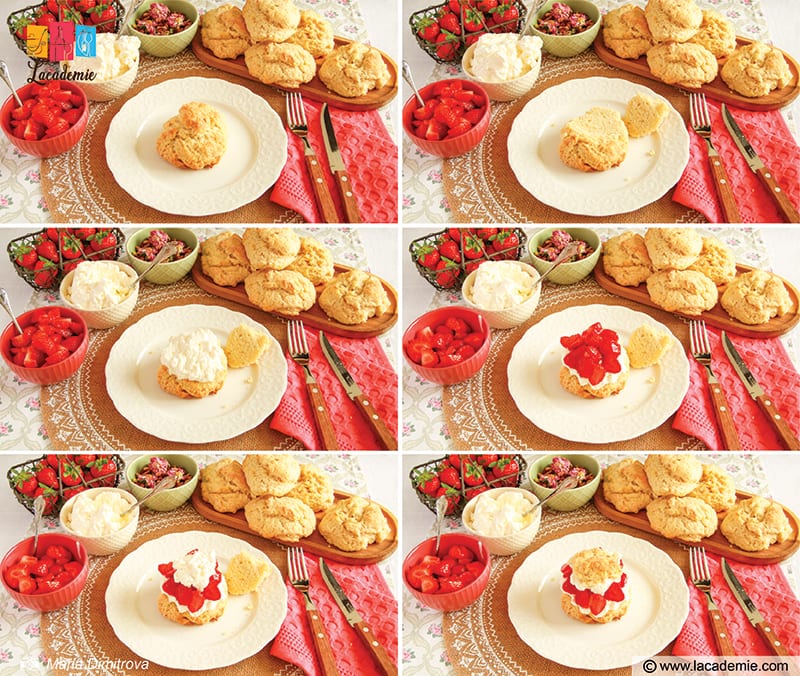 Garnish with ground nuts, dried edible flowers, or extra strawberry chops.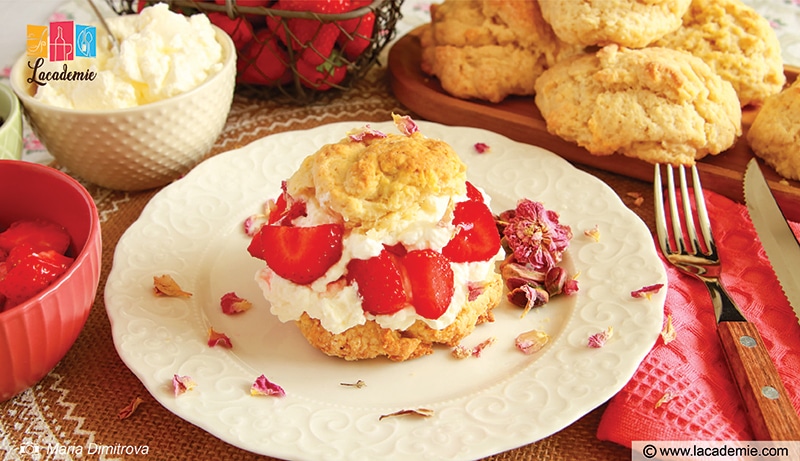 Storage
Supposing that you keep the shortcakes, whipped cream, and strawberries apart, the shelf life of each ingredient differs slightly. The homemade shortcakes can stay good for 4 – 5 days if refrigerated or several months if frozen.
Meanwhile, the other two can last for 2 – 3 days in the fridge and 2 – 3 months in the freezer. In the latter case, however, you should expect some loss in flavors.
In case you already cream the shortcakes and strawberries, my advice is to finish them as soon as possible.
How Did Your Bisquick Strawberry Shortcakes Go?
Due to the popularity of June-bearing strawberries, summer is usually the best season to get this juicy fruit. Among various ideas for desserts with strawberries, sweetening them with sugar to decorate Bisquick shortcakes is a fantastic option, as far as I'm concerned. How about you?
Feel free to share your thoughts in the comment section. Do you have any great tips to make this treat easier or more flavorful? I also have a small favor to ask: please share this post with your friends so that you can all enjoy great Bisquick strawberry shortcakes together!
Nutrition Facts
6 servings per container
---
Amount Per ServingCalories504
% Daily Value *
Total Fat 28.9g

44

%
Cholesterol 83mg

28

%
Sodium 362mg

16

%
Potassium 631mg

19

%
Total Carbohydrate 56.6g

19

%

Dietary Fiber 2g

8

%
Sugars 13.4g

Protein 6.9g

12

%
---
Calcium

272

%
Iron

3

%
Vitamin D

25

%
* The % Daily Value tells you how much a nutrient in a serving of food contributes to a daily diet. 2,000 calories a day is used for general nutrition advice.